Welcome To The April 14th 2018 (Page Three)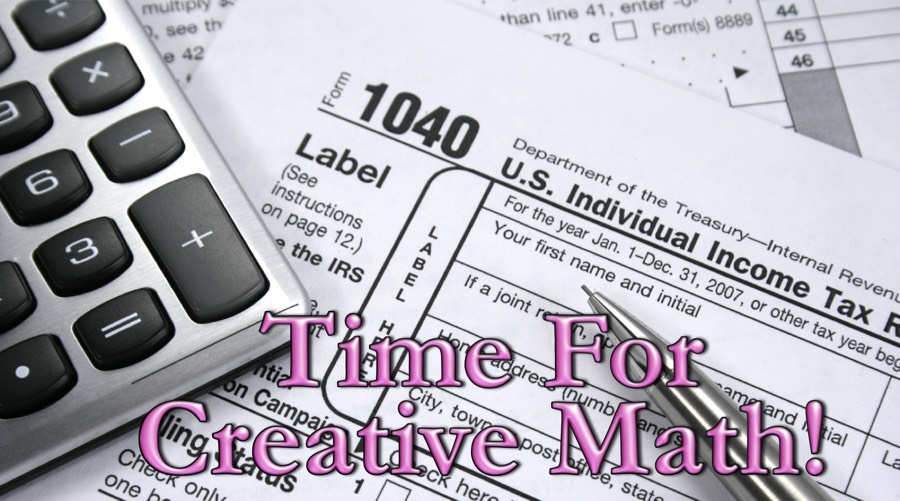 We are encouraged with stories about taxes!
Did You Know? - The US federal government imposed the first personal income tax, on August 5, 1861, to help pay for its war effort in the American Civil War - (3% of all incomes over US$800) (equivalent to $21,800 in 2017).
This tax was repealed and replaced by another income tax in 1862. It was only in 1894 that the first peacetime income tax was passed through the Wilson-Gorman tariff.
The rate was 2% on income over $4000 (equivalent to $113,000 in 2017), which meant fewer than 10% of households would pay any. The purpose of the income tax was to make up for revenue that would be lost by tariff reductions.
The US Supreme Court ruled the income tax unconstitutional, the 10th amendment forbidding any powers not expressed in the US Constitution, and there being no power to impose any other than a direct tax by apportionment.
In 1913, the Sixteenth Amendment to the United States Constitution made the income tax a permanent fixture in the U.S. tax system. In fiscal year 1918, annual internal revenue collections for the first time passed the billion-dollar mark, rising to $5.4 billion by 1920.
The amount of income collected via income tax has varied dramatically, from 1% in the early days of US income tax to taxation rates of over 90% during WW2.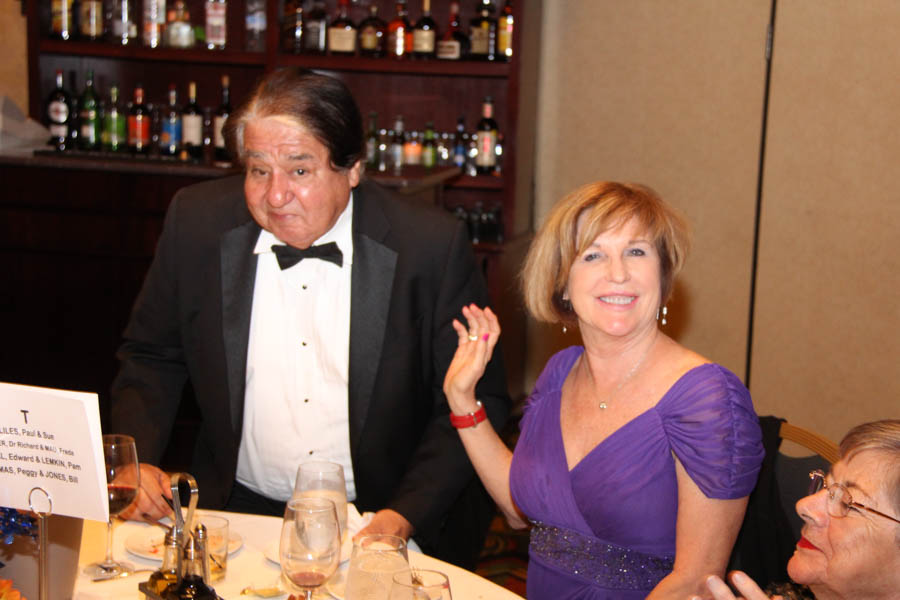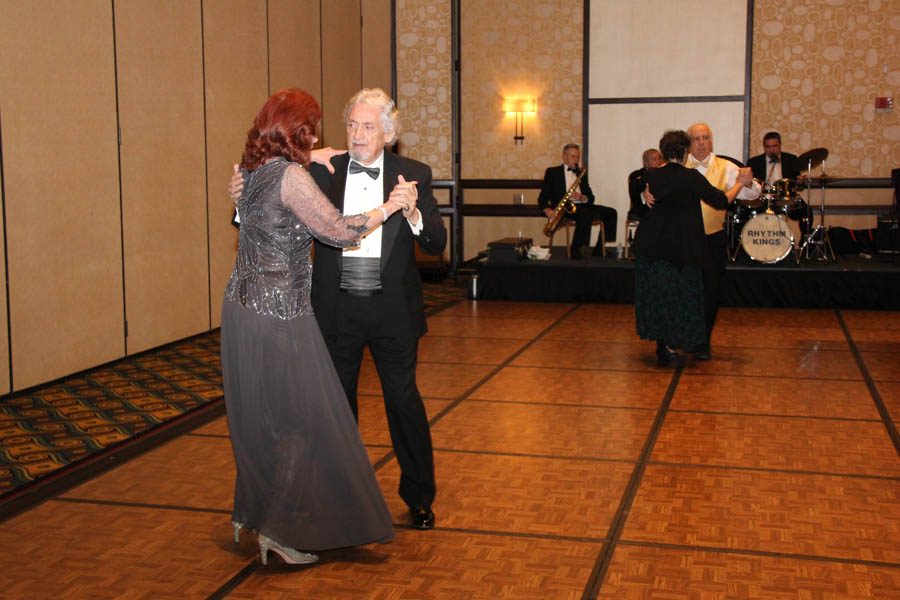 The Rhythm Kings get things moving with memorable music

Around and around we go... Where we stop everybody knows --
They are watching!

A deciding moment!

The band is in rare form... Or, is that "Well Done?"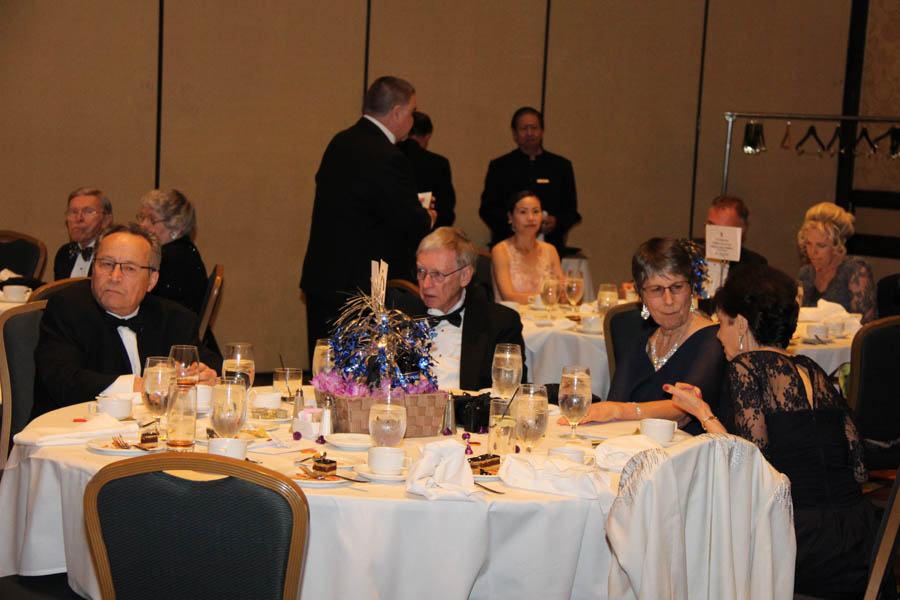 Back at the table they watch the new steps being created...
and, someone asked what time it is?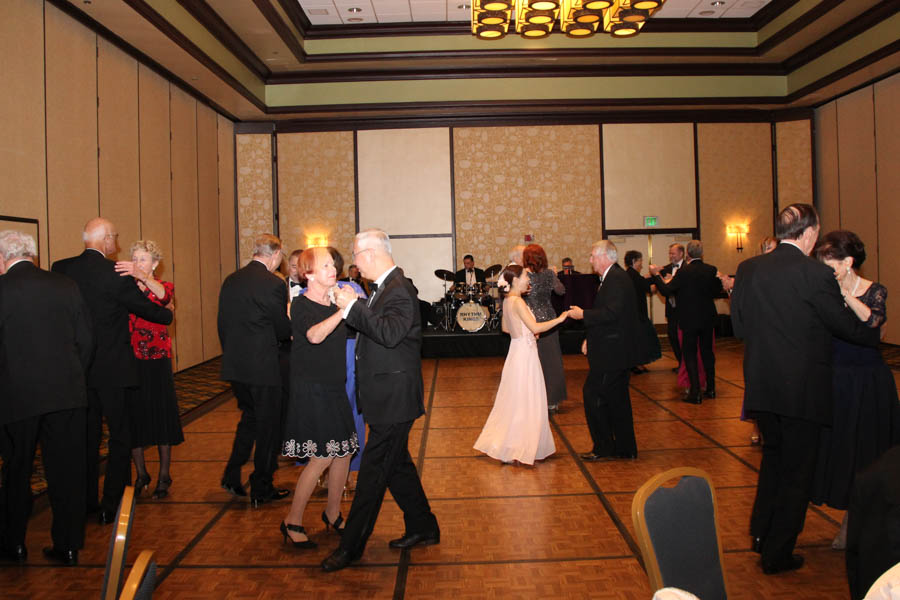 We kept the floor quite busy this evening.
Did You Know? - Newspapers have such large-sized sheets of paper because of a British 1816 tax on newspapers. The "knowledge tax" was levied by page. In response, newspapers started using larger paper size to accommodate more text, thereby reducing the number of pages taxed.

No worries... All is good... Taxes paid... Called the IRD
and canceled our subscription!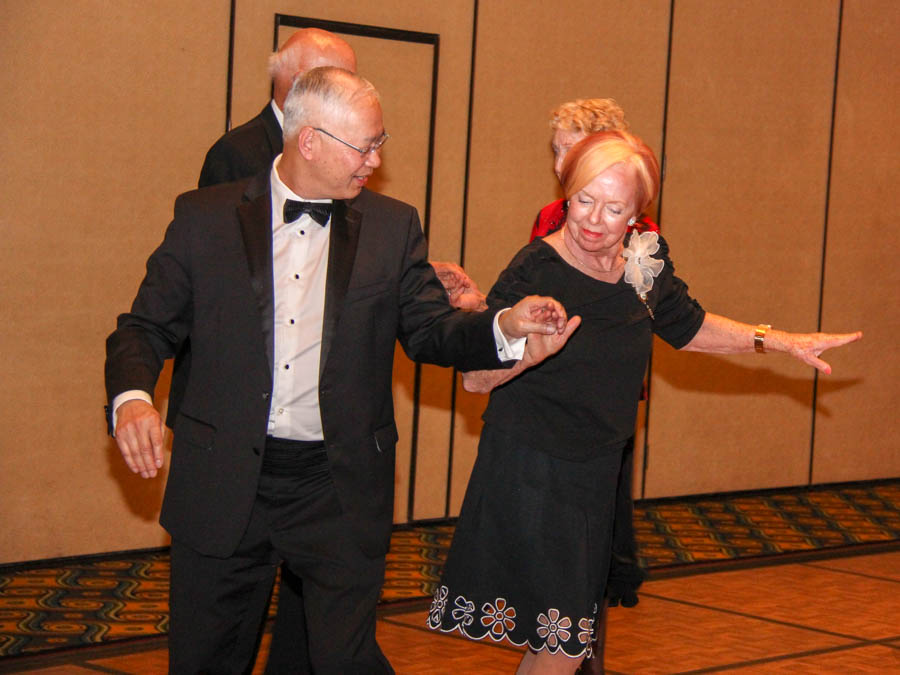 Gliding around the floor was easy this evening...
Everybody was a few pounds lighter after paying their taxes!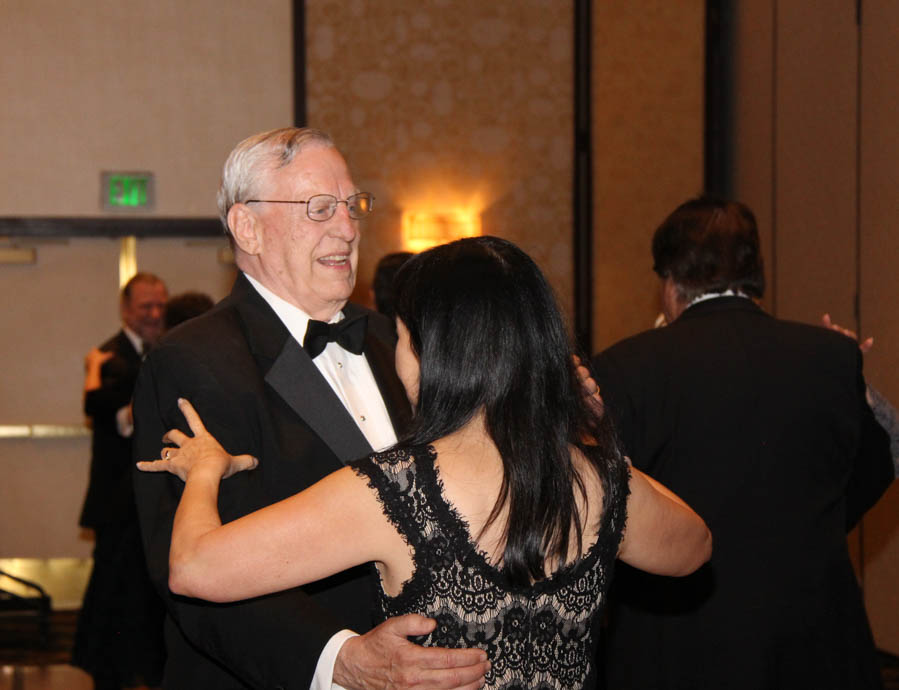 He casts a dashing figure!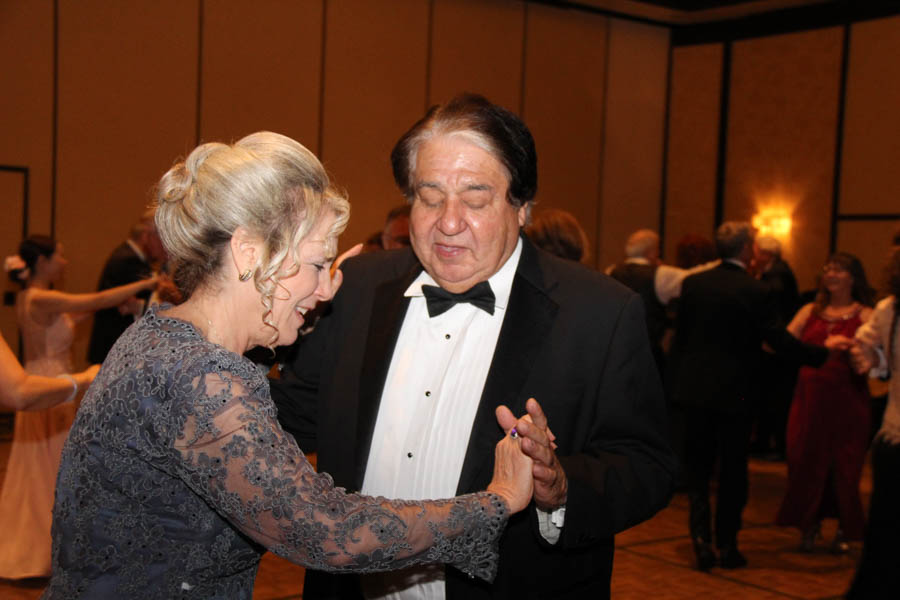 Our guest Ed Surhal is right out amongst them!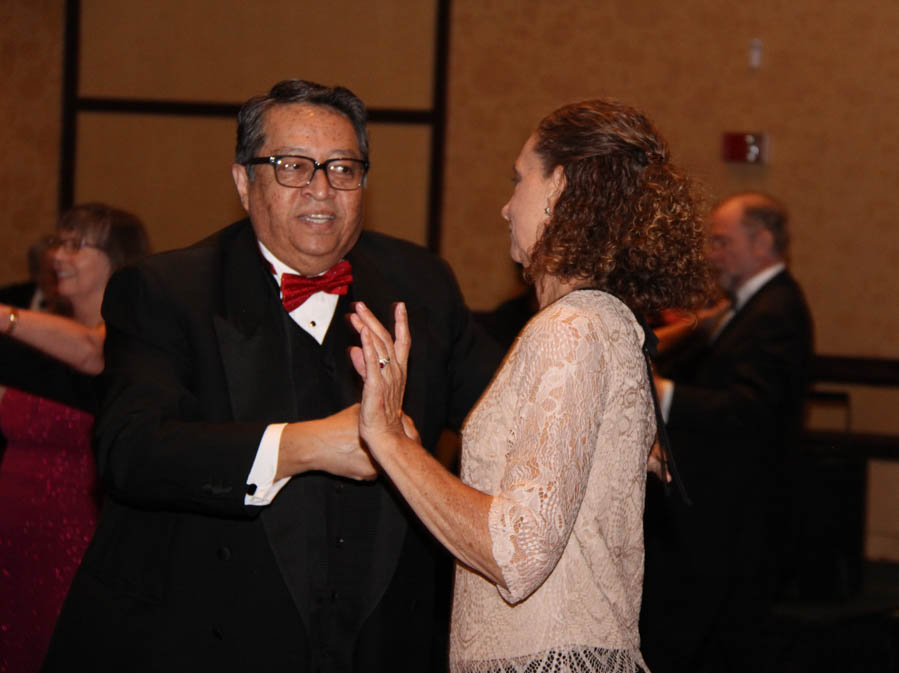 Here is where we need a "caption contest"

What is she thinking!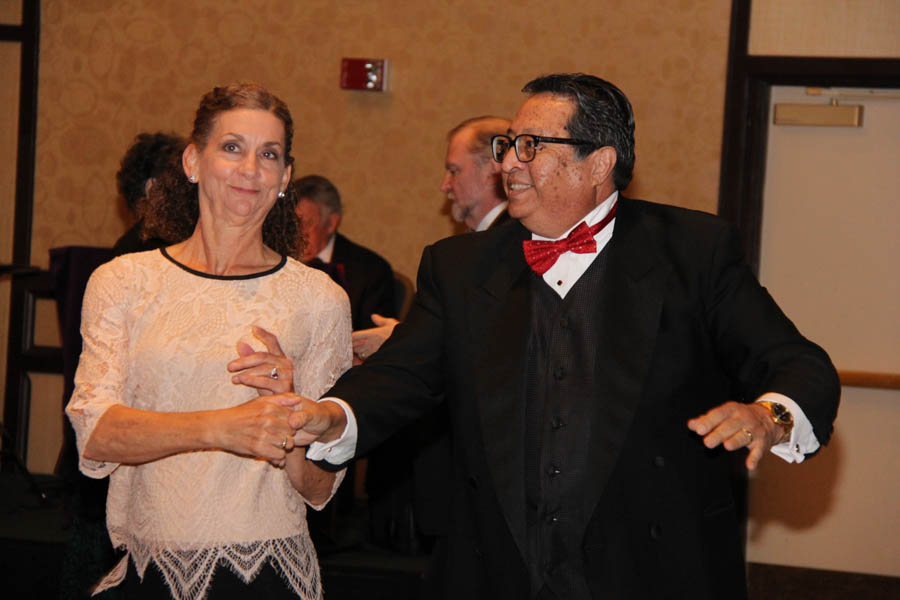 A penny for here thoughts... No, delay that, $10.00 for her thoughts!

The dance cards are quite helpful in breaking the ice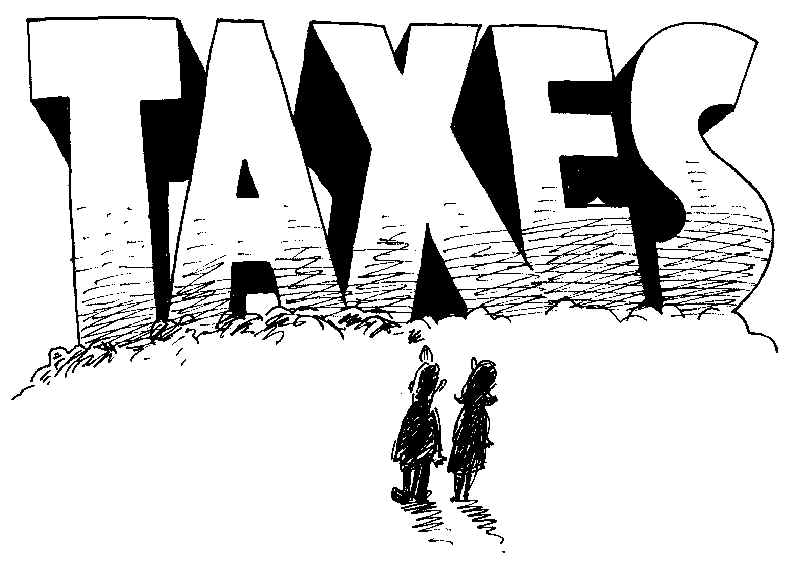 Not a care in the world except avoiding your feet getting stepped on!

Now we know... It is a secret signal!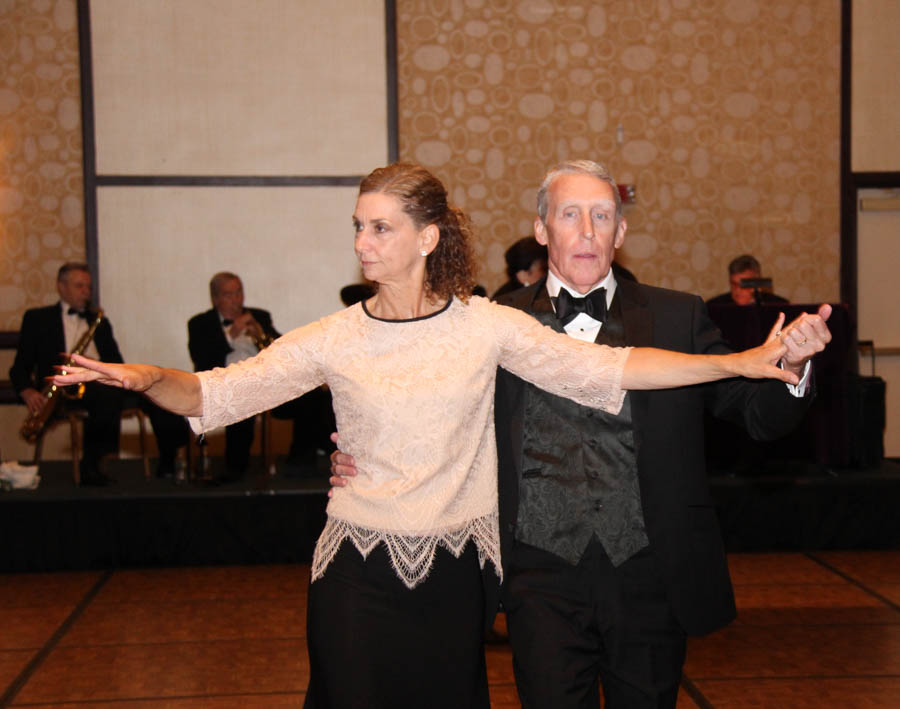 Oops! No, just a dance move!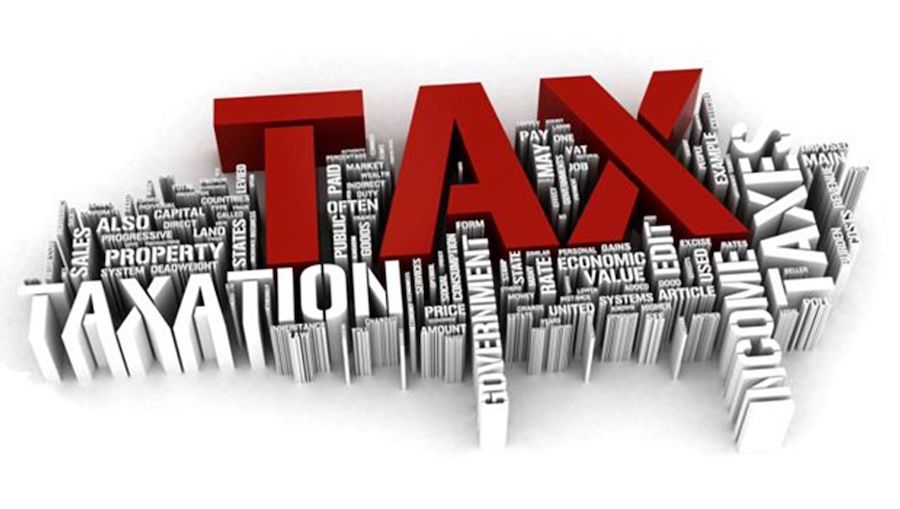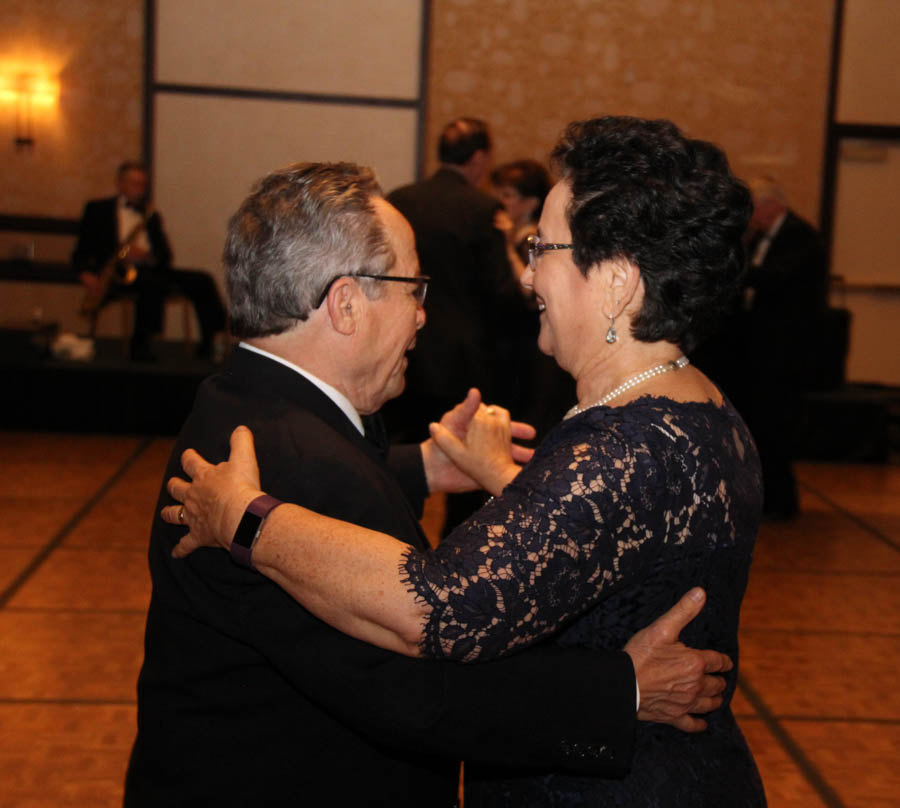 "Hang On! I am about to make a sudden move"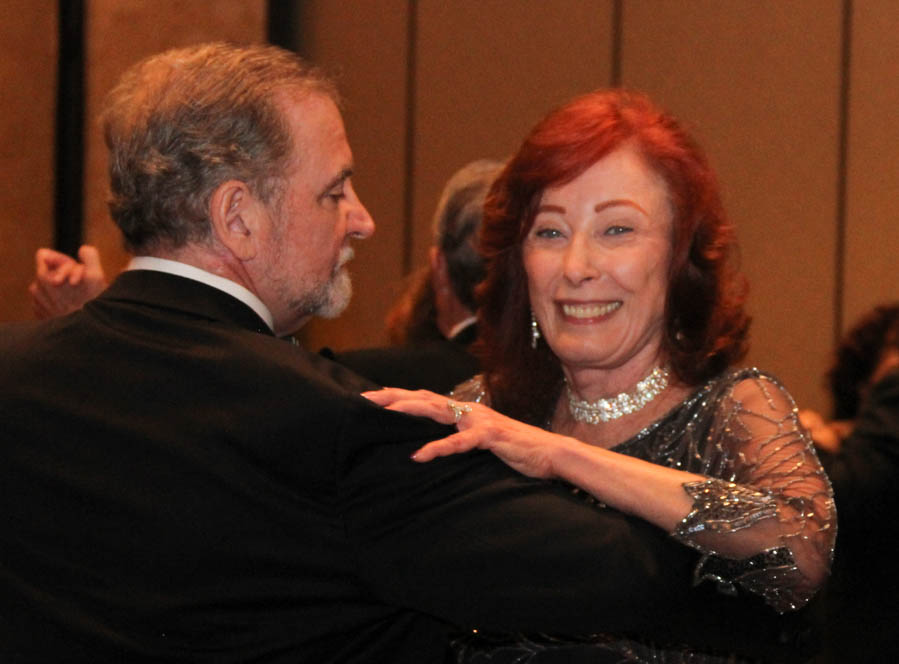 The million-dollar-smile!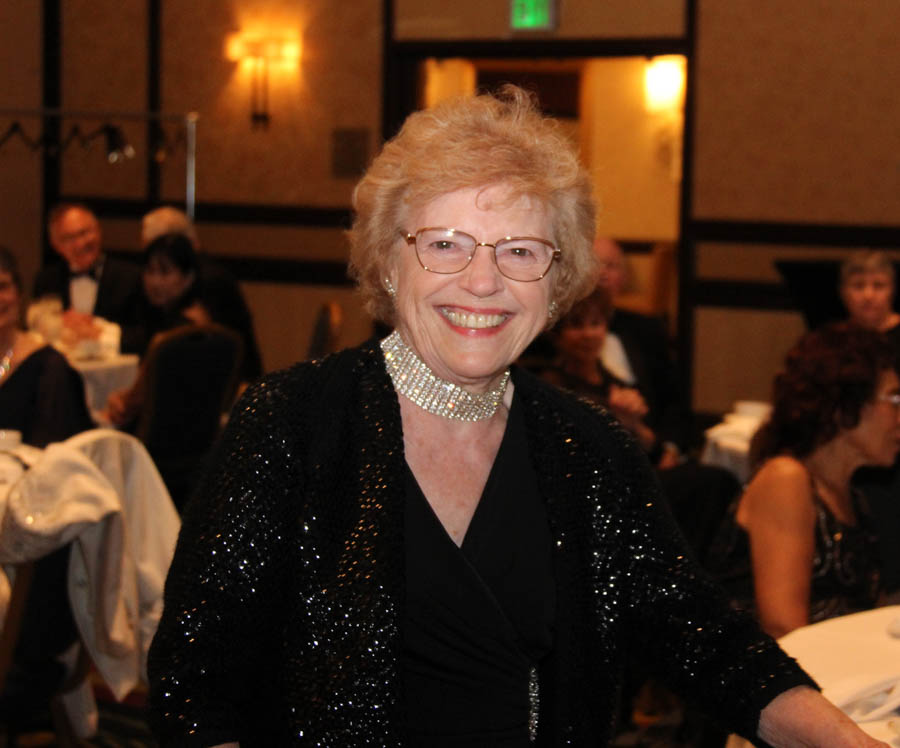 ...and another million-dollar-smile!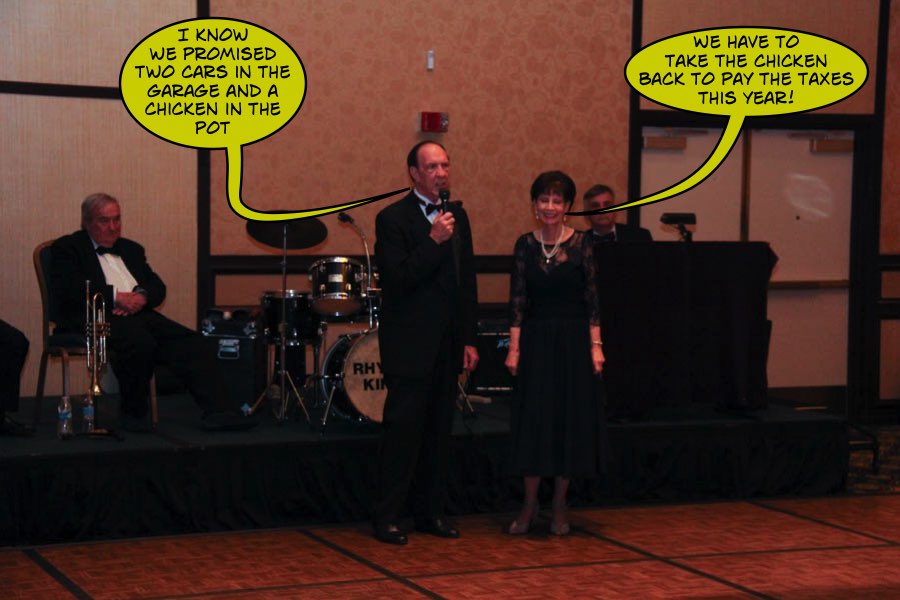 Welcome new members!

Russell and Lily... Welcome to the club!!!

Hang on, Russell is about to smile!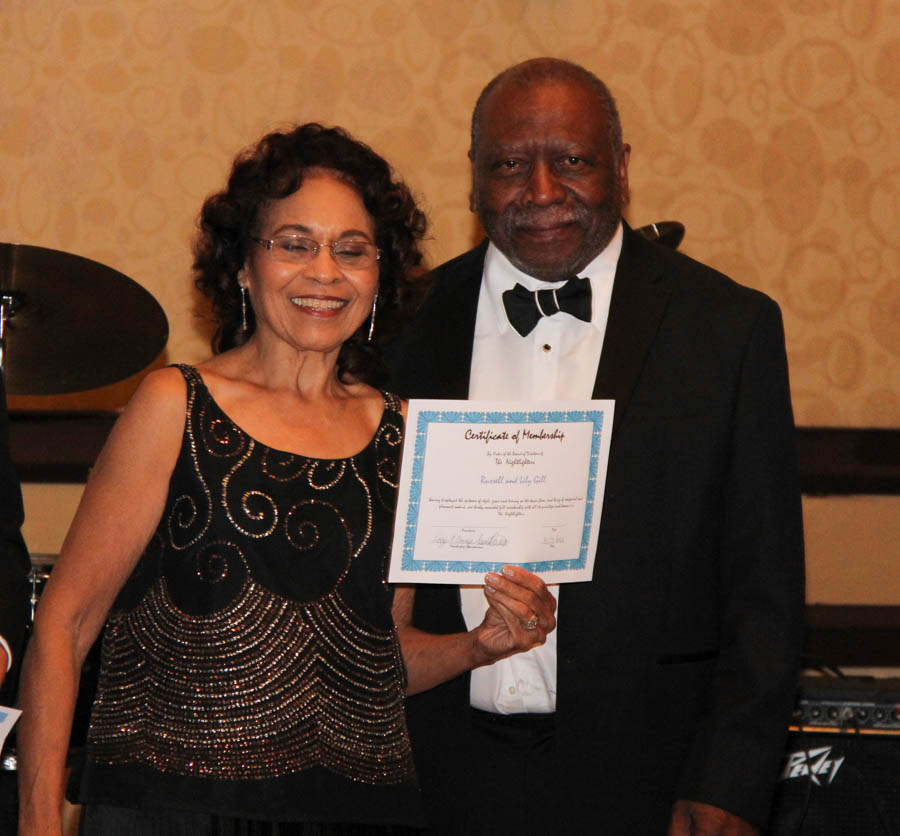 Lily more than makes up for it!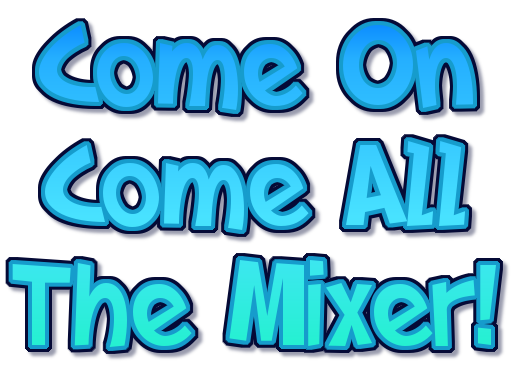 Gary drags all the men around the circle!
He is our irresistible force!

Whoa... Hold on! We see a man dancing with his wife!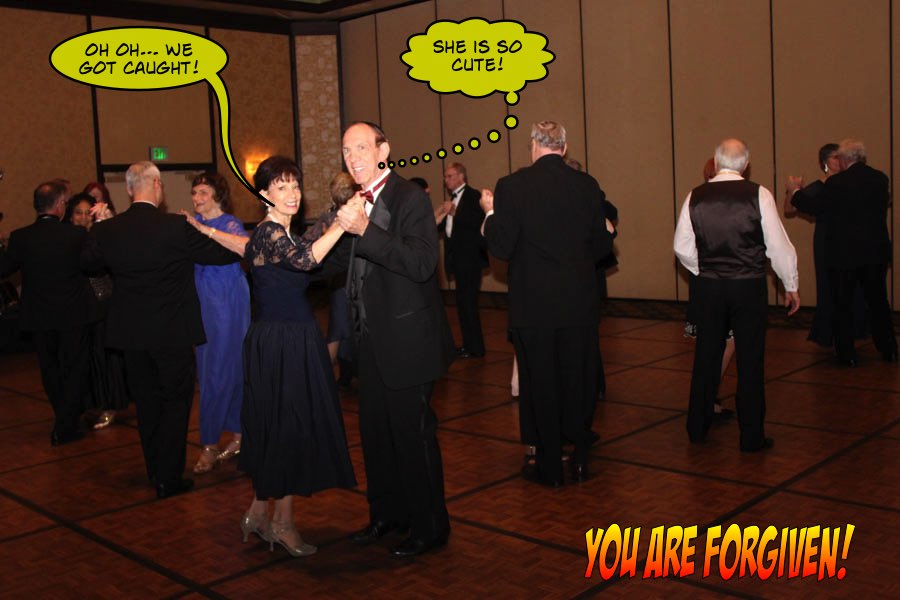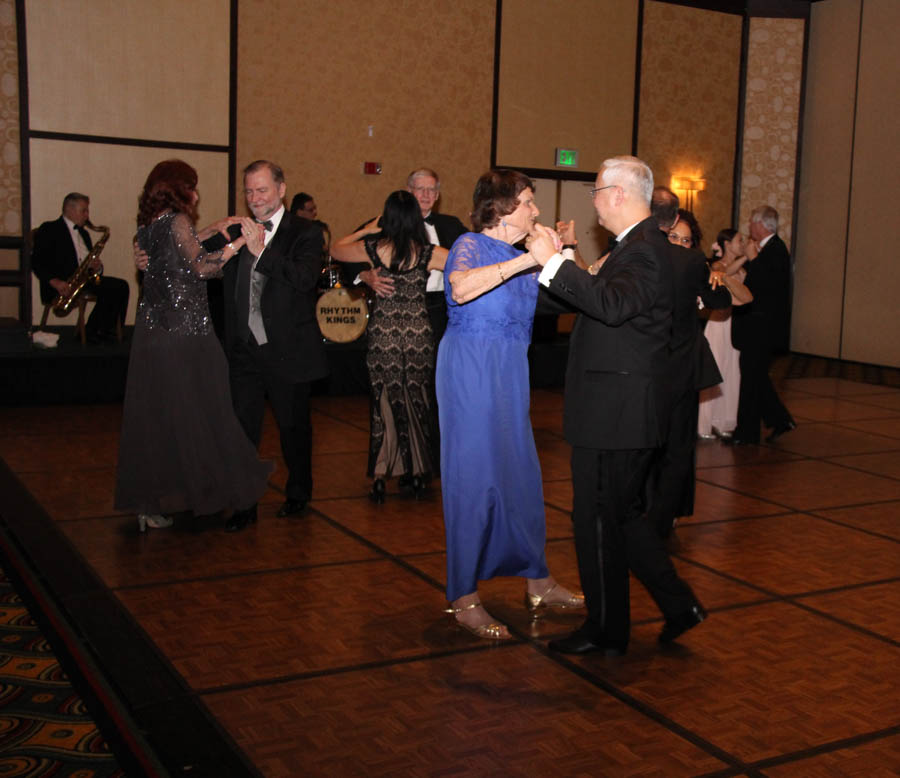 Mixing it up! A good thing!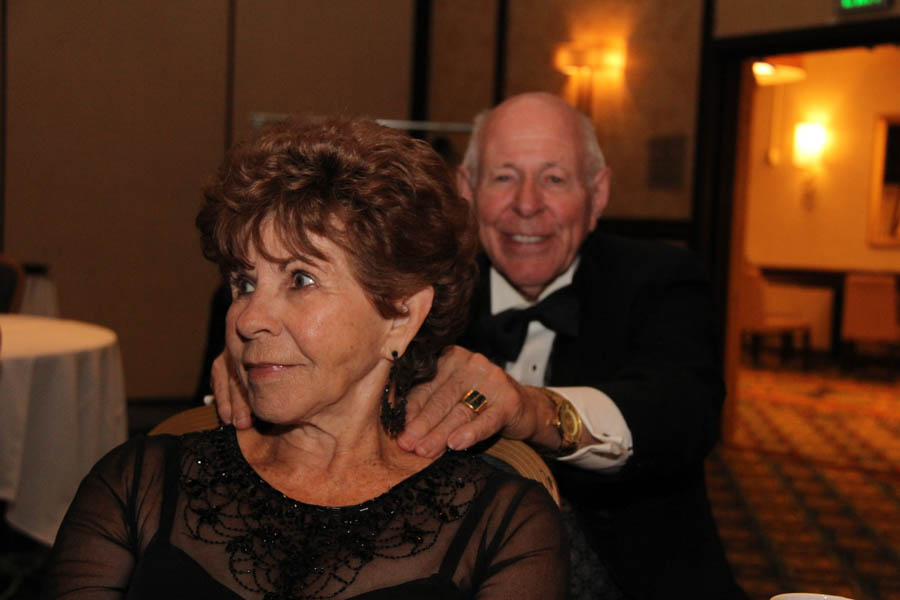 Getting ready for the next dance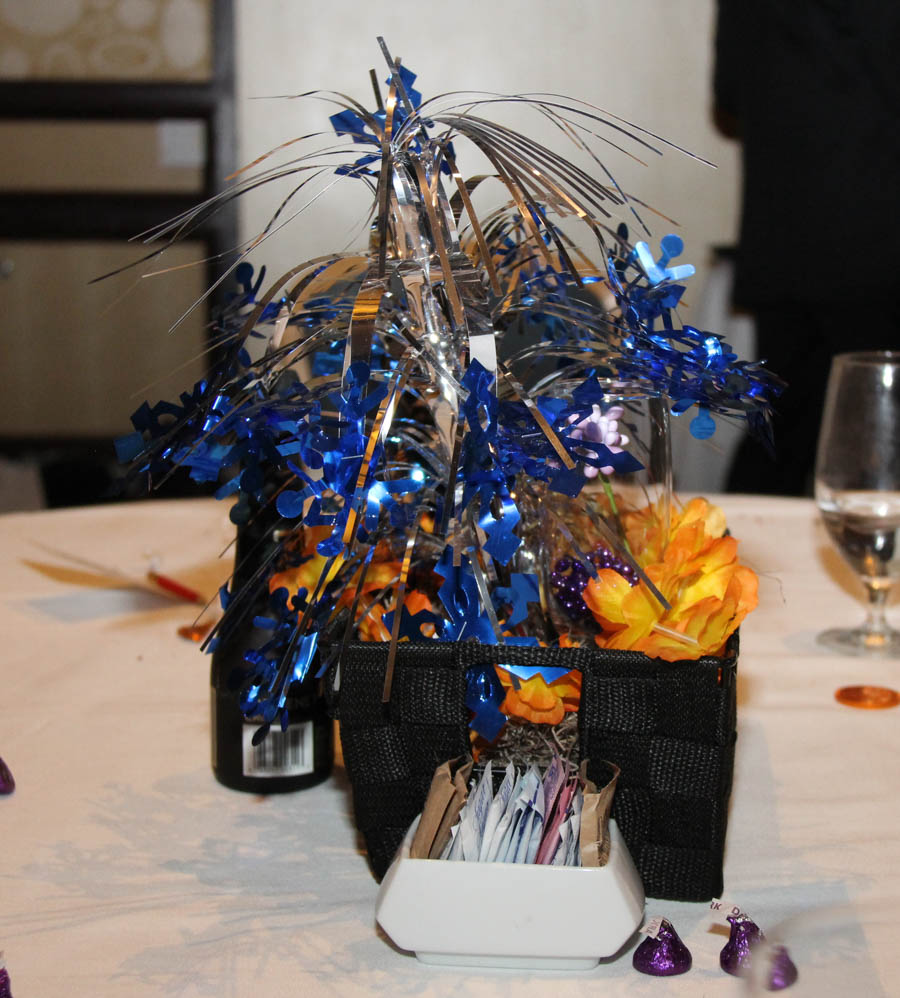 Love those center pieces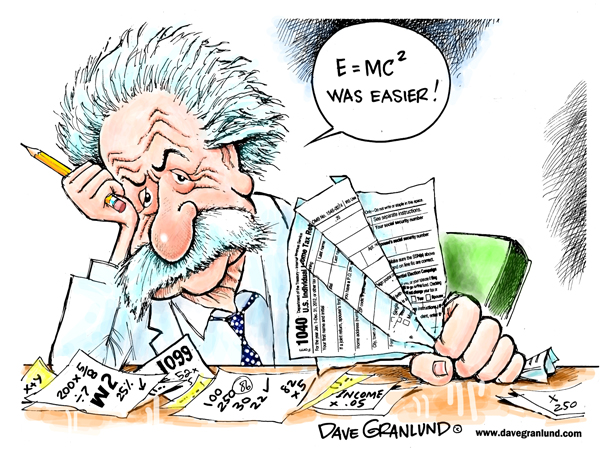 Dancing the night away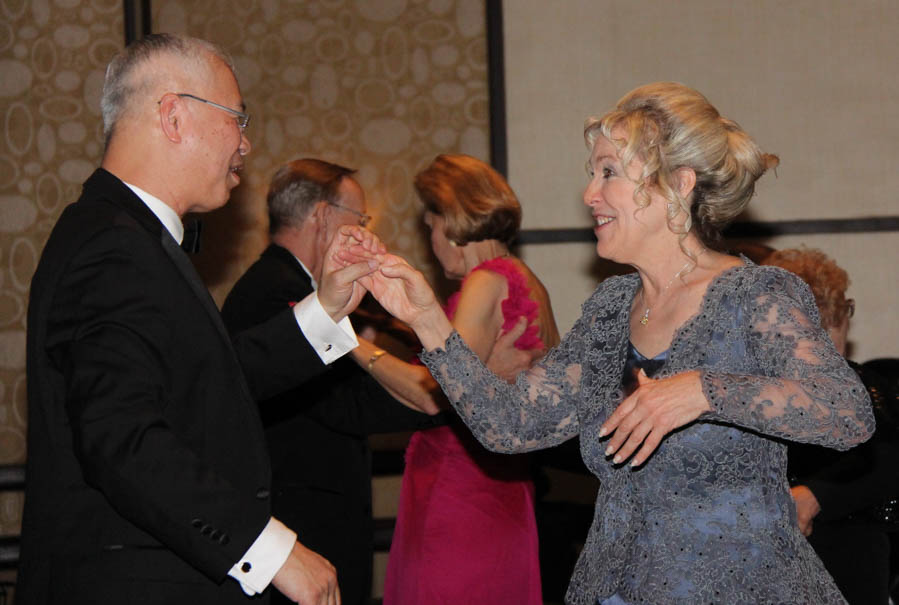 Now that's dancing... All smiles and happy feet!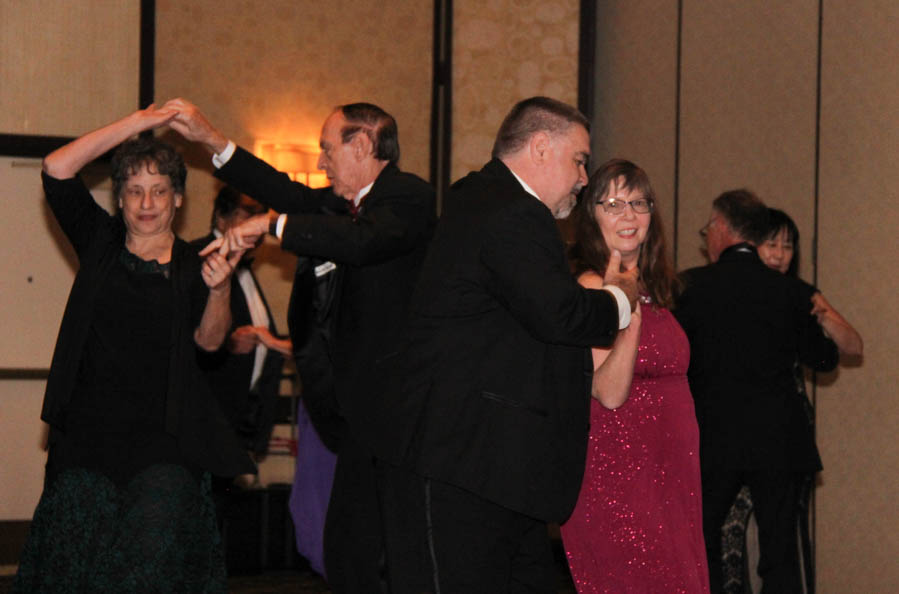 Turn turn turn... Great name for a song!

They would wonderful on the front of the Titanic!

He will!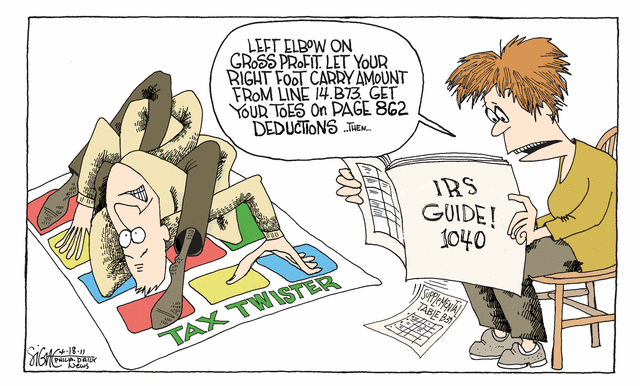 Making it look so easy...

,,,and off they go into the sunset!

Serious concentration!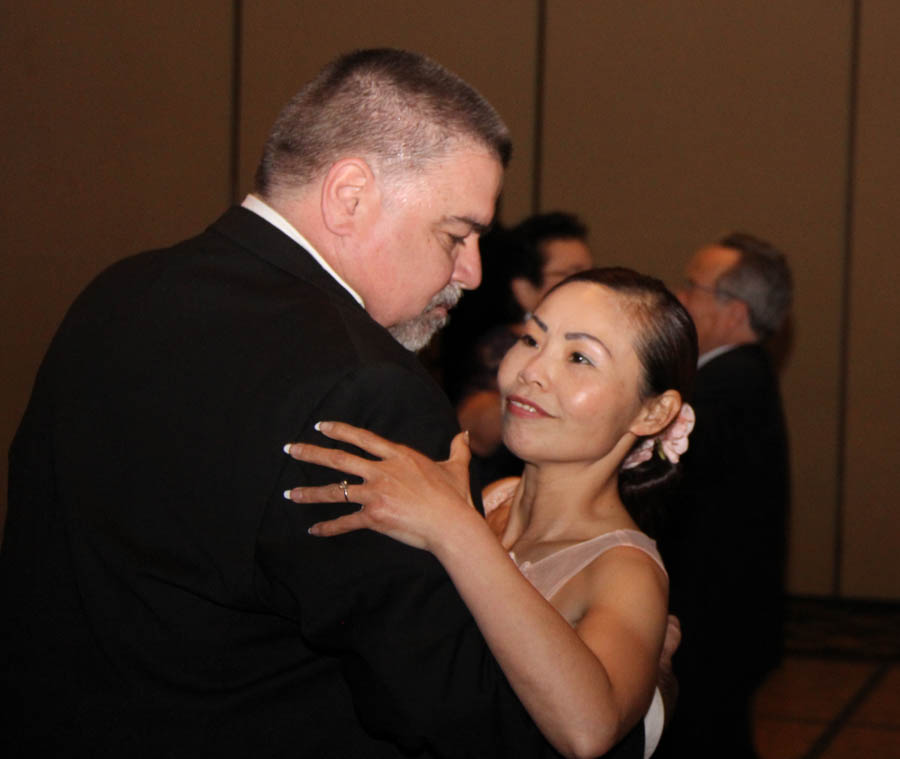 ...with an occasional smile!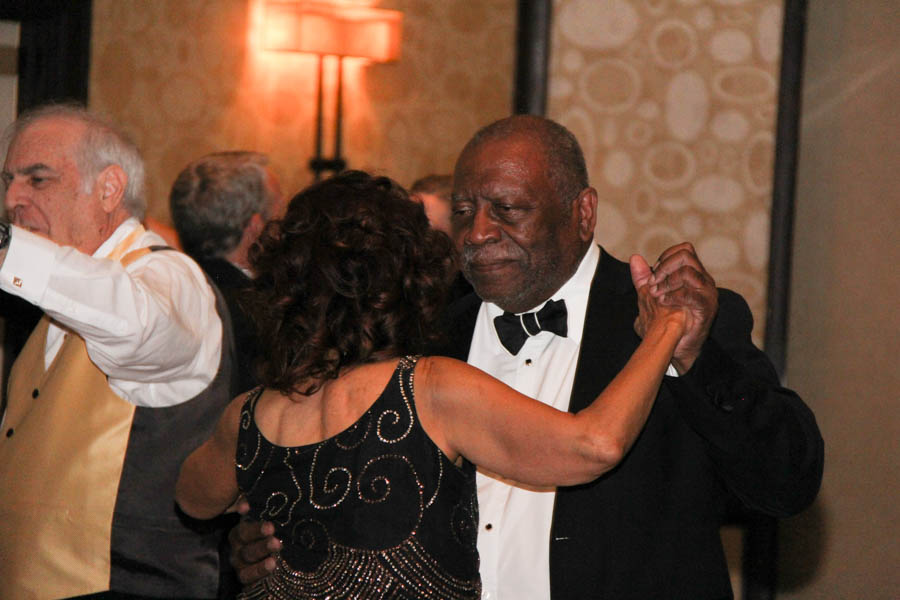 Dancing to the smooth music of the Rhythm Kings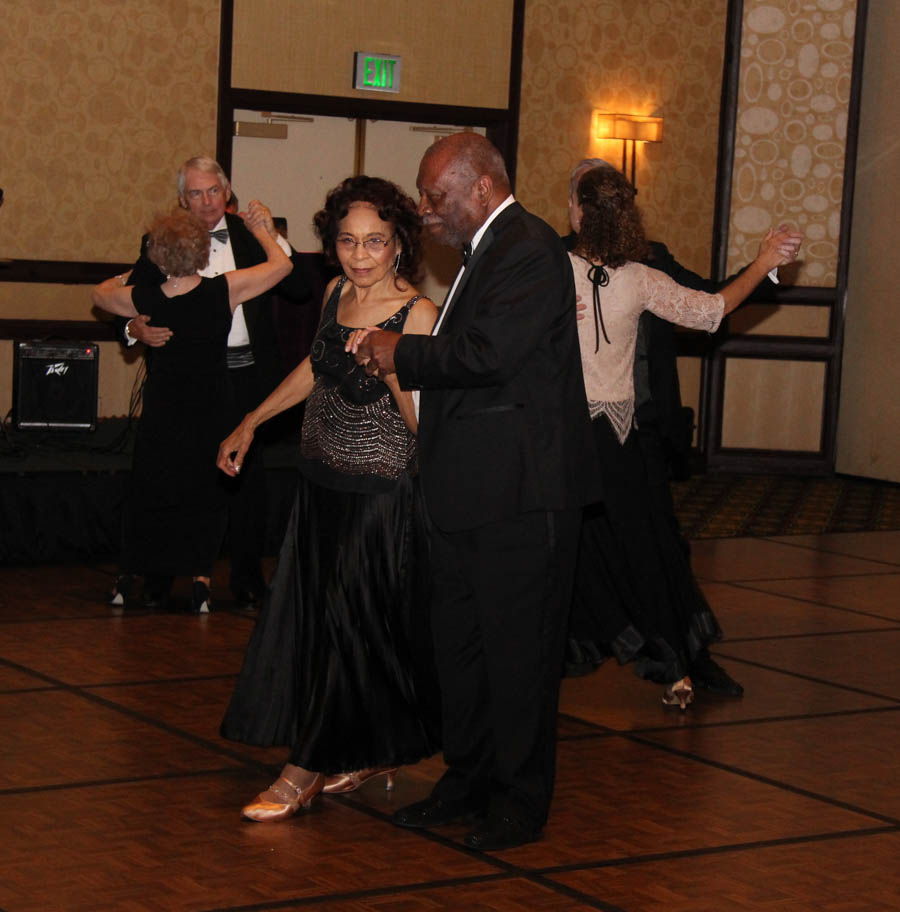 Moving right along!