Havana Day #2 Was Drier And We Will Revisit Some Locations
Cloudy but no rain so we can get out of the bus and walk around to see the sights!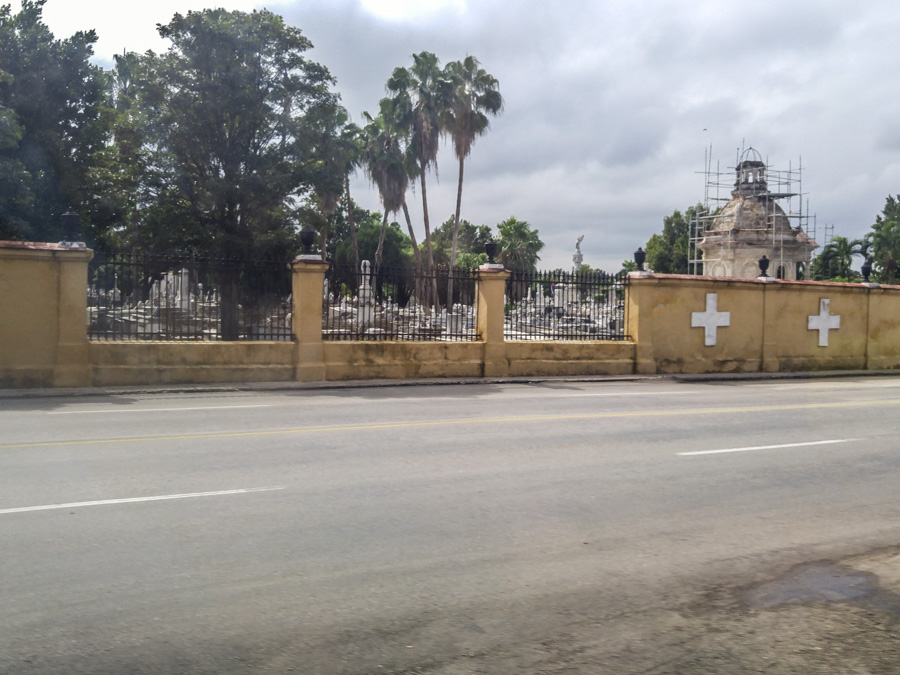 The bus eye view
Did You Know? - Colon Cemetery is one of the most important cemeteries in the world and is generally held to be the most important in Latin America in historical and architectural terms, second only to La Recoleta in Buenos Aires.
Prior to the opening of the Colon Cemetery, Havana's dead were laid to rest in the crypts of local churches and then, beginning in 1806, at Havana's newly opened Espada Cemetery located in the Barrio de San Lazaro and near the cove of Juan Guillen close to the San Lázaro Leper Hospital and the Casa de Beneficencia. When locals realized there would be a need for a larger space for their community for the deceased (due to an 1868 cholera outbreak), planning began for the Colon Cemetery.

The entrance is called The Main Gate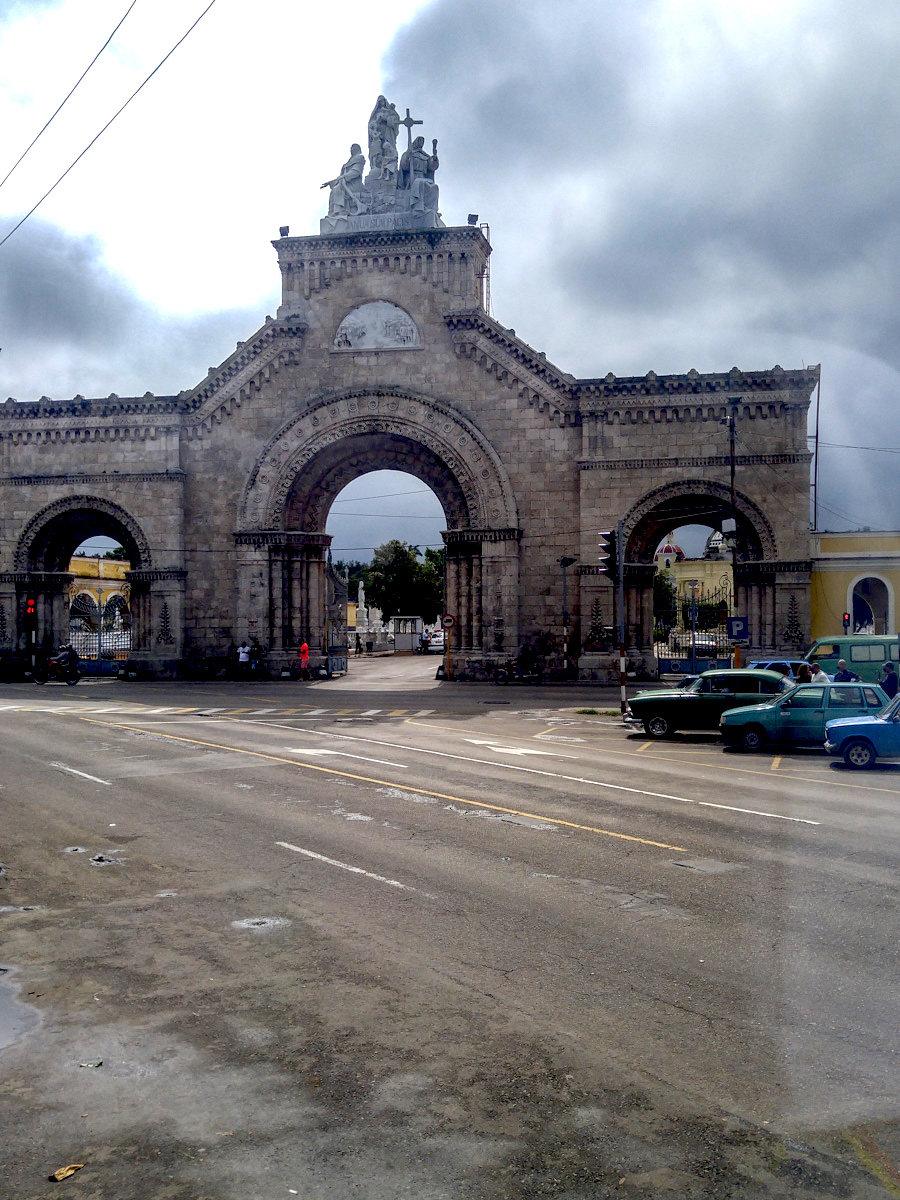 Walk right in,,,or one can choose to drive to main streets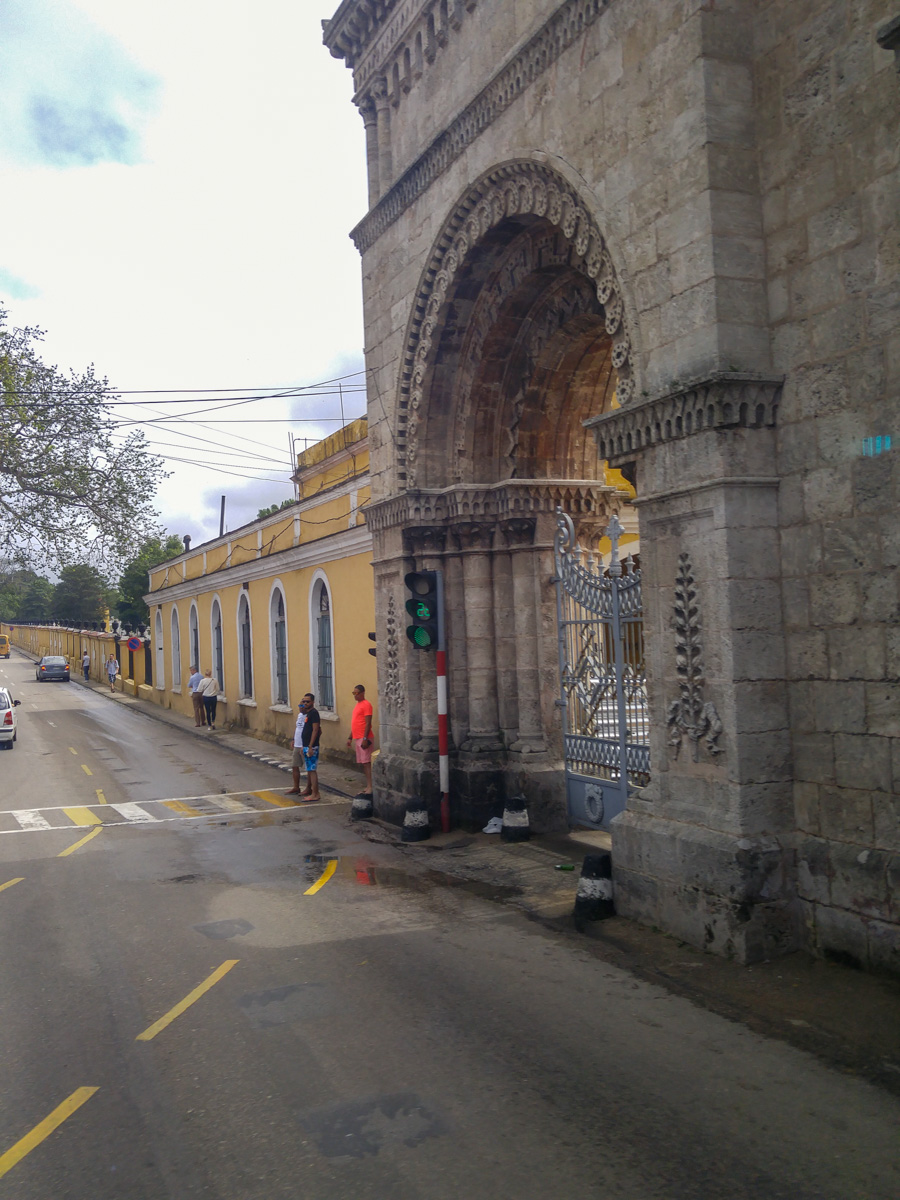 This morning we walk and ride

Not much room remaining

Plots are defined by social class
Did You Know? - Colon is a Catholic cemetery and has elaborate monuments, tombs and statues by 19th and 20th century artists. Plots were assigned according to social class, and soon became a means for patrician families to display their wealth and power with ever more elaborate tombs and mausoleums. The north main entrance is marked by a gateway decorated with biblical reliefs and topped by a marble sculpture by José Vilalta Saavedra: Faith, Hope and Charity.

Someone important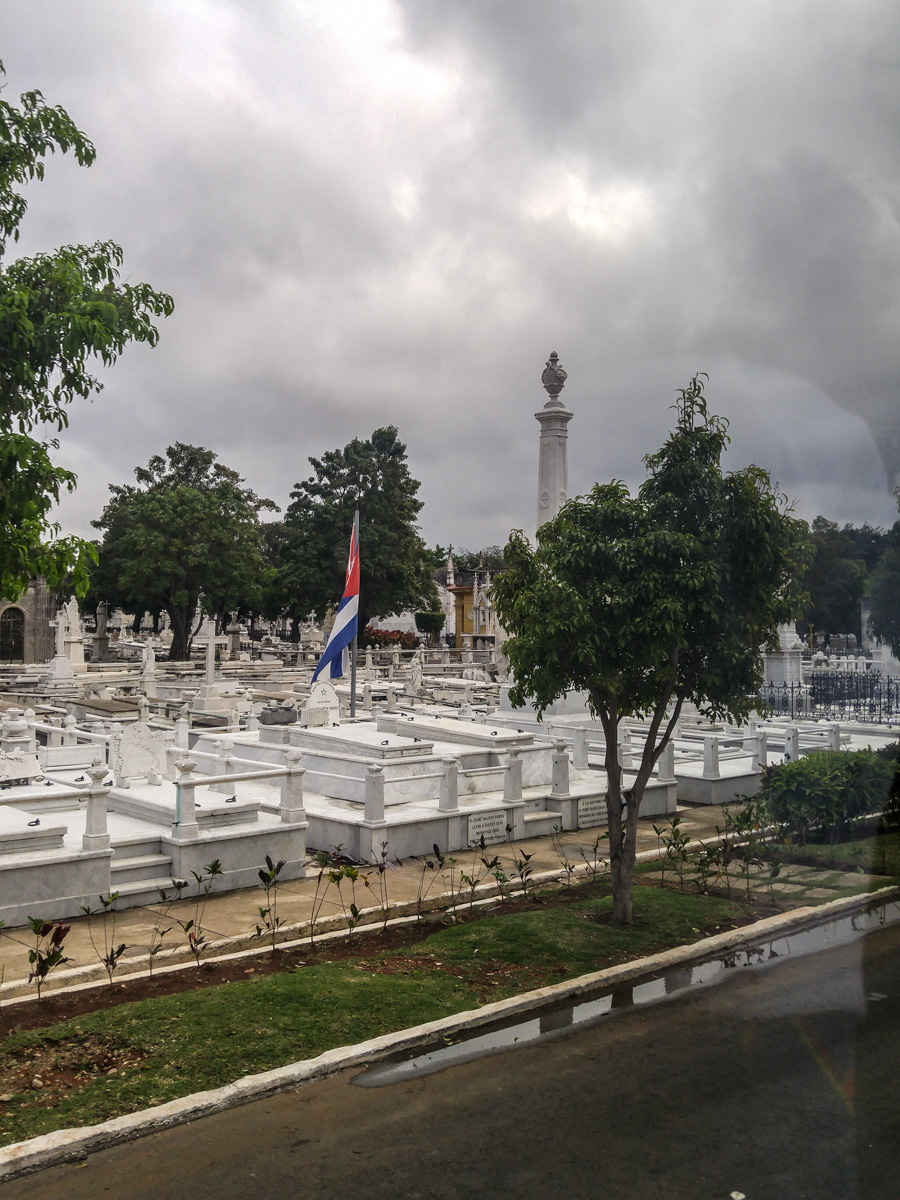 The Cuban flag pokes out in many locations
Did You Know? - On every side rectangular streets lead geometrically to the cemetery's 50,000 hectares. The area of the cemetery is defined by rank and social status of the dead with distinct areas: priests, soldiers, brotherhoods, the wealthy, the poor, infants, victims of epidemics, pagans and the condemned. The best preserved and grandest tombs stand on or near the central avenues and their axes.

Some of the markers are quite elaborate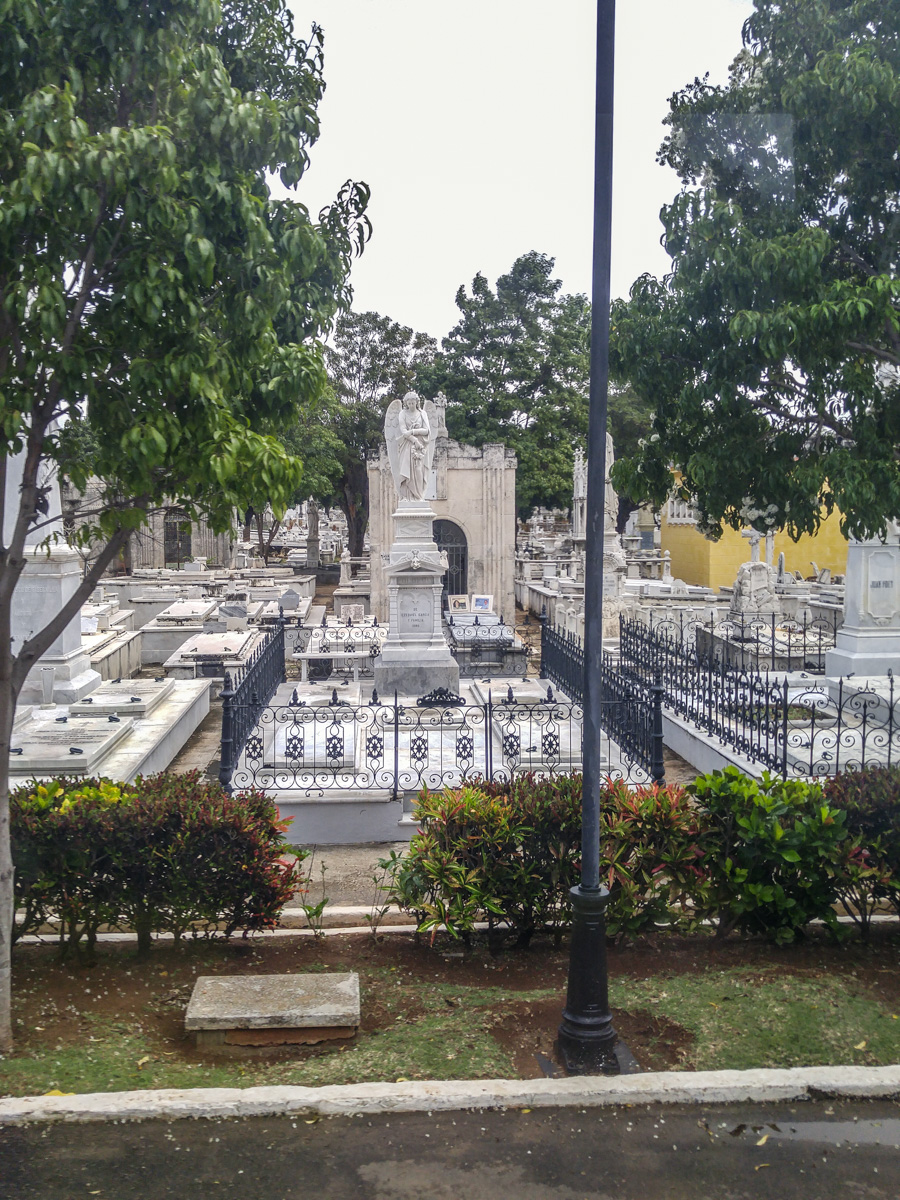 The markers look beautiful along the main streets but...
Did You Know? - Yet for all its elegance and grandeur Colon Cemetery conceals as much as it displays. Empty tombs and desecrated family chapels disfigure the stately march of Cuban family memorials even in the most prominent of the avenues, and away from the central cross-streets are in ruin. Many of these are the tombs of exiled families, whose problems with caring for their dead have been complicated by residence in new countries.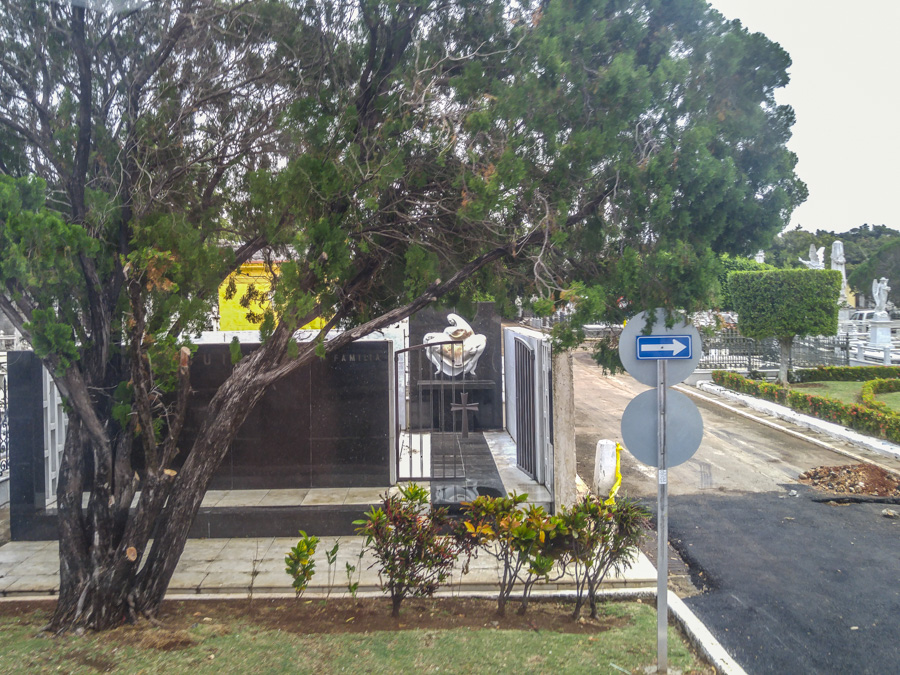 The streets are rectangular and named after locations in Spain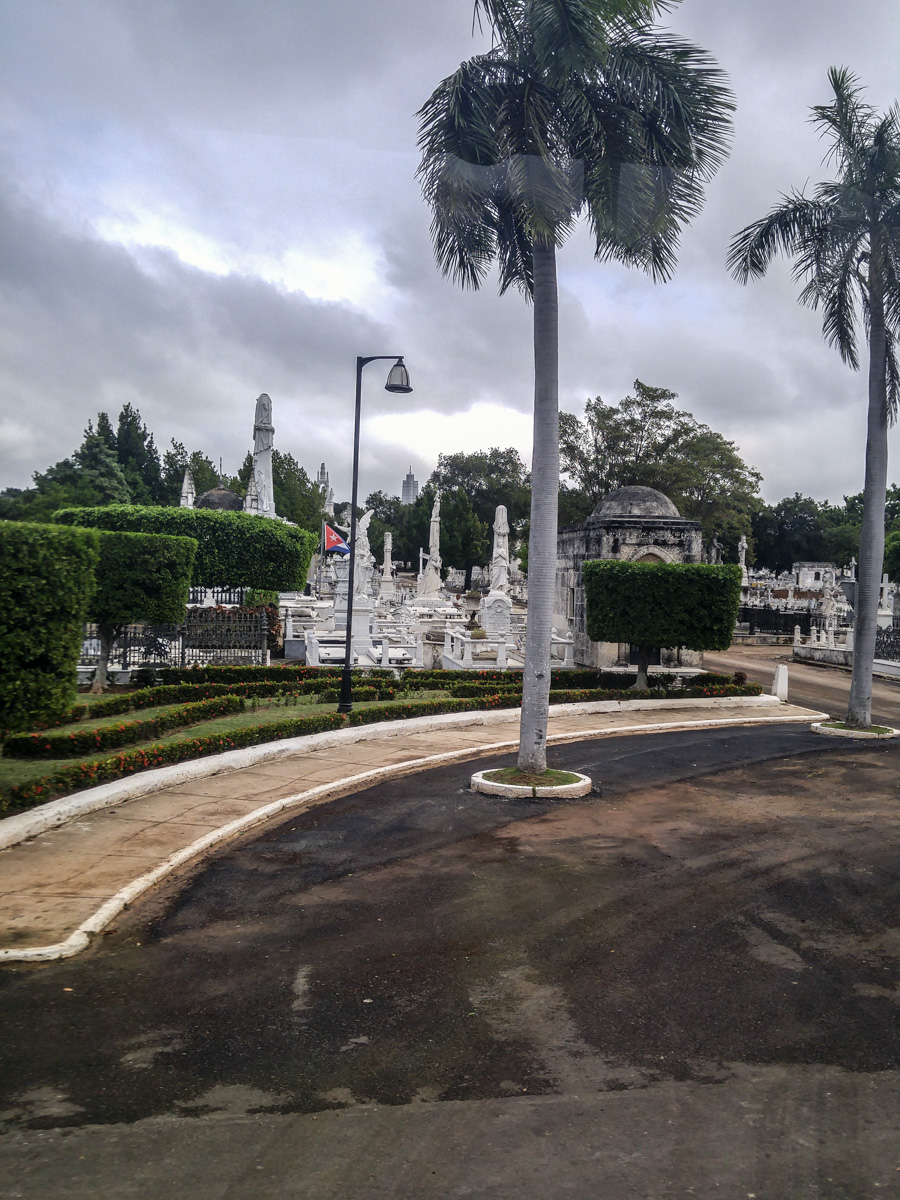 The round-a-bout is in the center of the cemetery

The population is over 1,000,000 soles
Did You Know? - With more than 800,000 graves and 1 million interments, space in the Colon Cemetery is currently at a premium and as such after three years remains are removed from their tombs, boxed and placed in a storage building.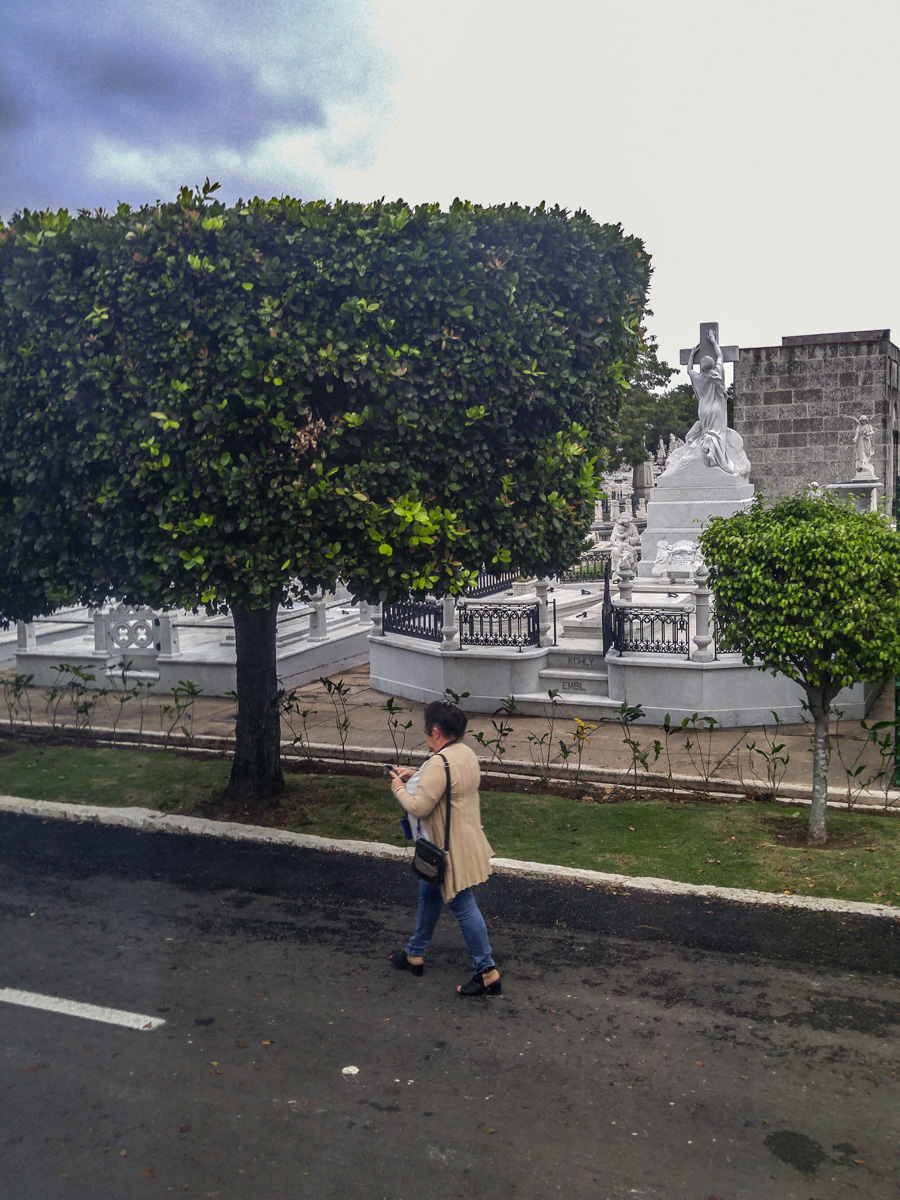 Getting a closer look

Major building also dot the landscape
Did You Know? - Colón Cemetery contains over 500 major mausoleums, chapels, and family vaults, with styles running from renaissance to neoclassical to art deco. In addition to the countless stunning examples of funerary architecture, unique sites include: an elaborate 75-foot-tall memorial for firefighters who died in a disastrous citywide fire in 1890; mausolea for various trade and professional organizations (such as the Workers Society of La Tropical Brewery); special monuments dedicated to two baseball players, a chess champion (shaped like a white king piece), and a dedicated domino player (shaped like a double-three domino); and the burial sites of a remarkable number of poets, filmmakers and musicians, including Ibrahim Ferrer Planas of the original Buena Vista Social Club.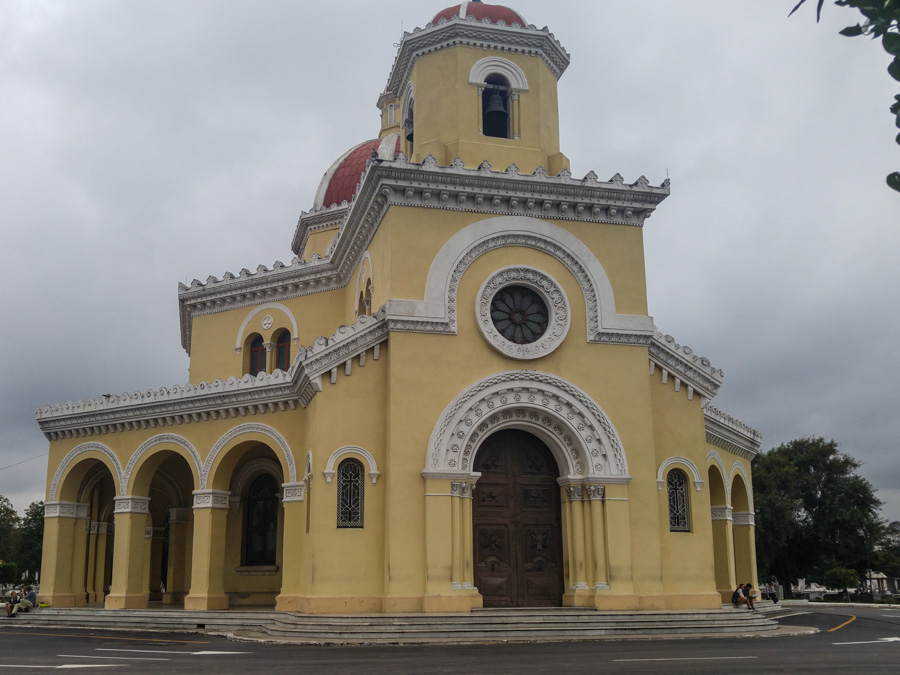 Shrine to Christopher Columbus

One could walk for a few hours around the grounds

It is a Catholic cemetery

Quite elaborate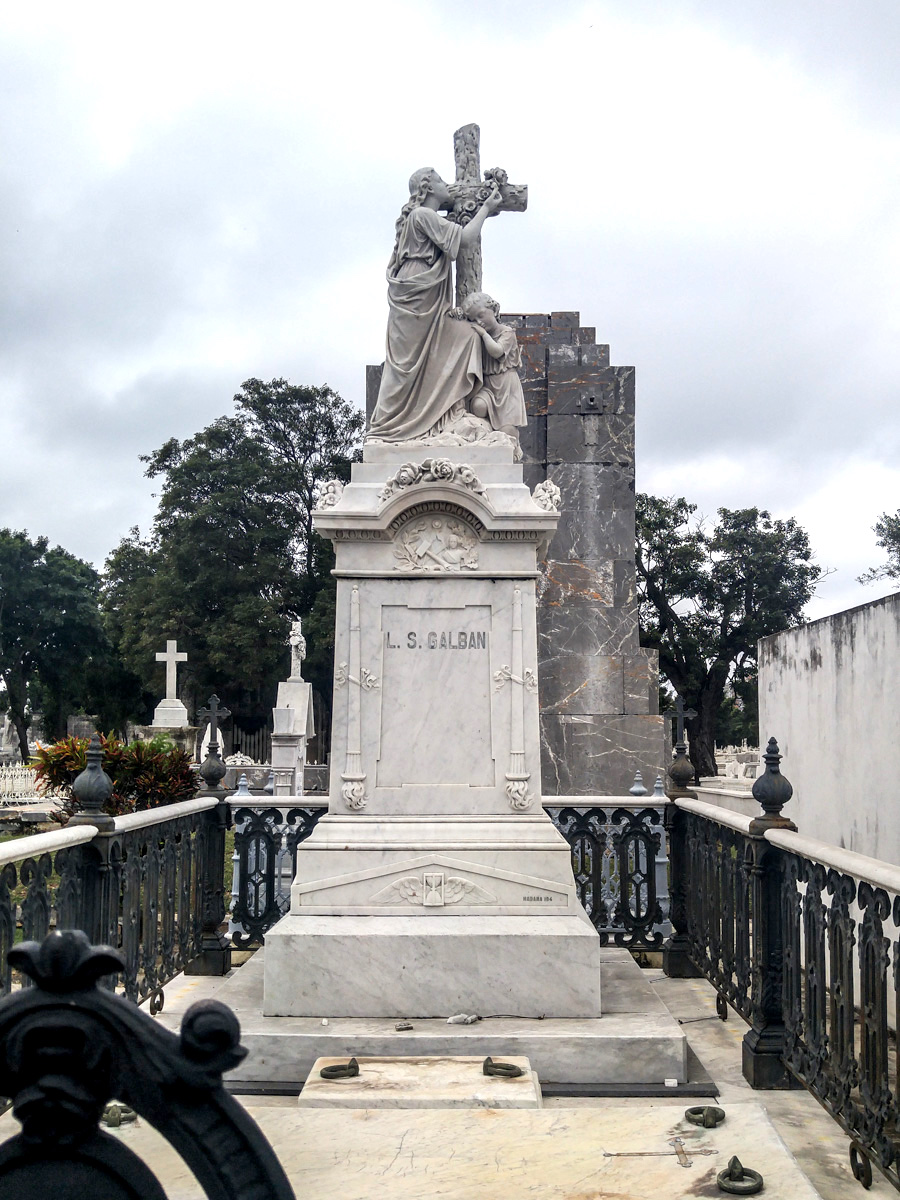 The iron work is also quite elaorate and old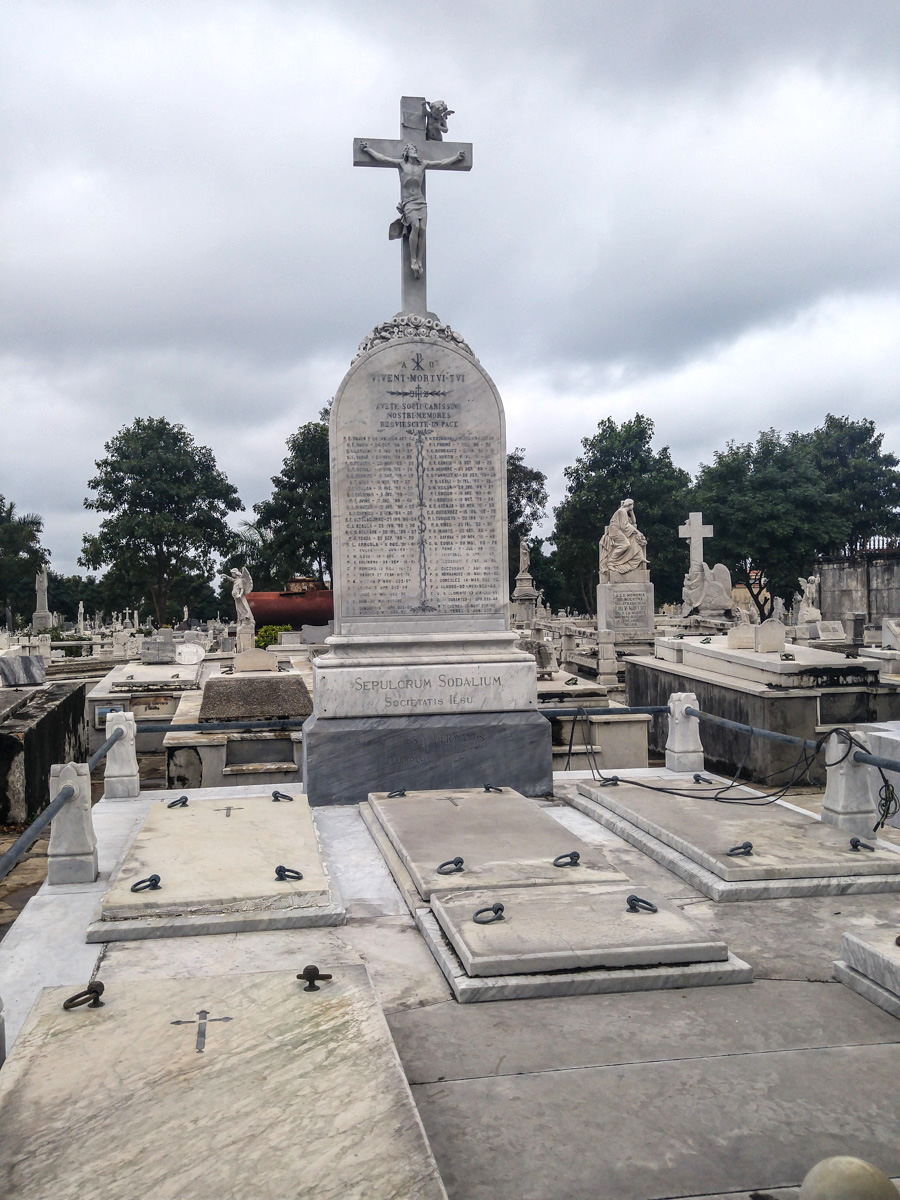 Large family plot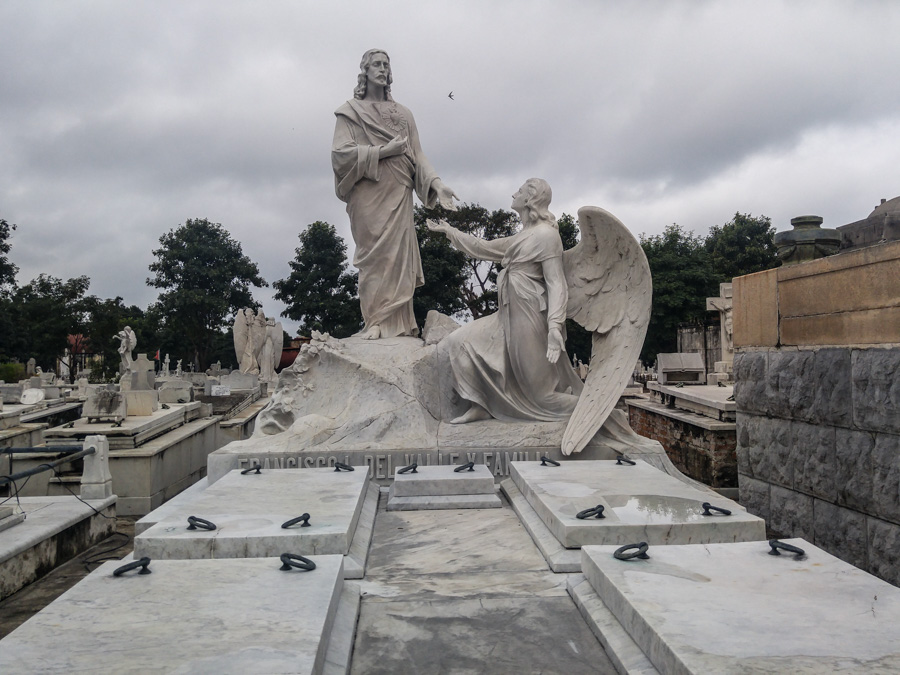 Lots of work went into these displays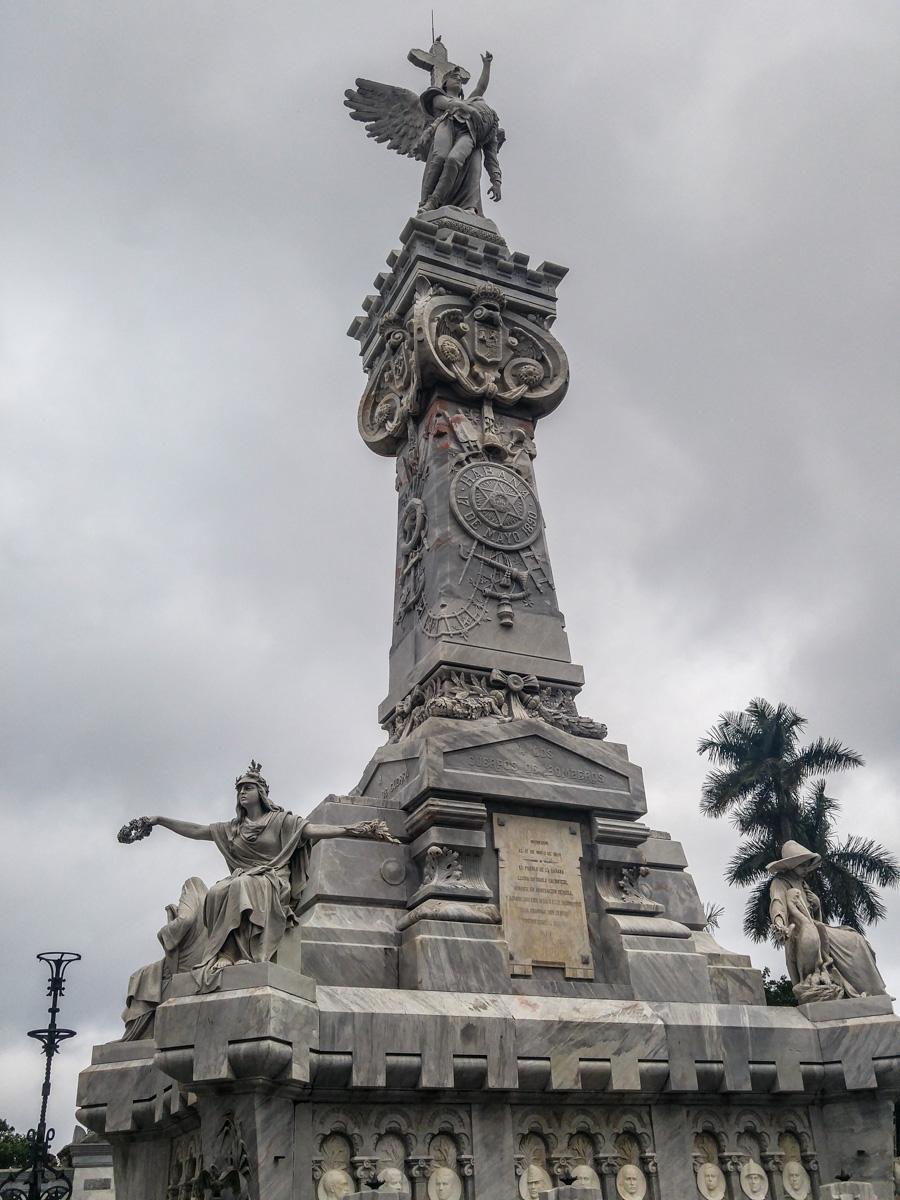 Reaching toward the sky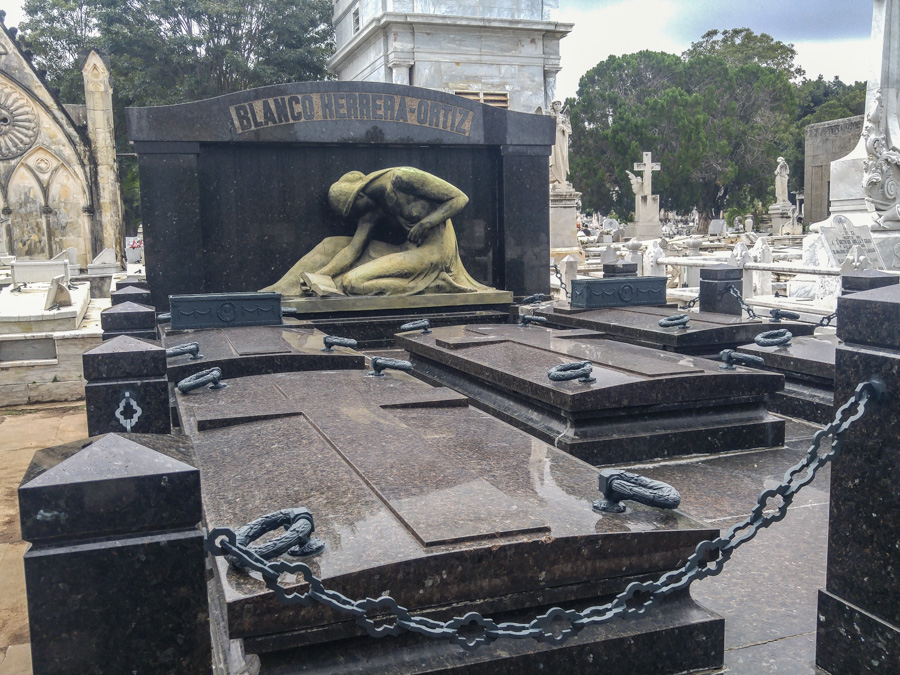 Granite also dots the grounds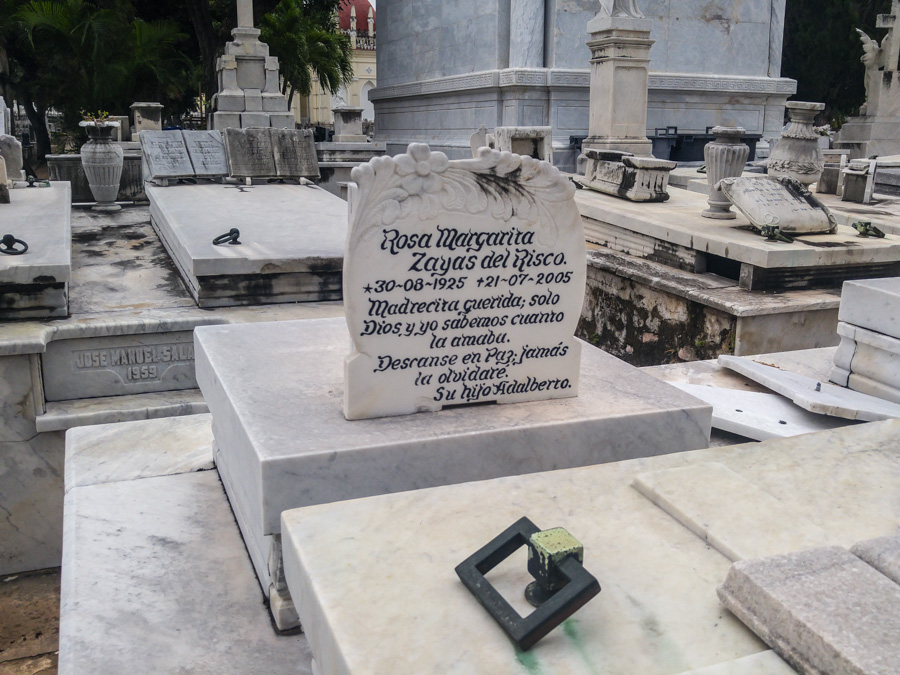 Approaching 100 years

Some work could be done on these monuments

Wall to wall

The road leads to the exit

...and we are off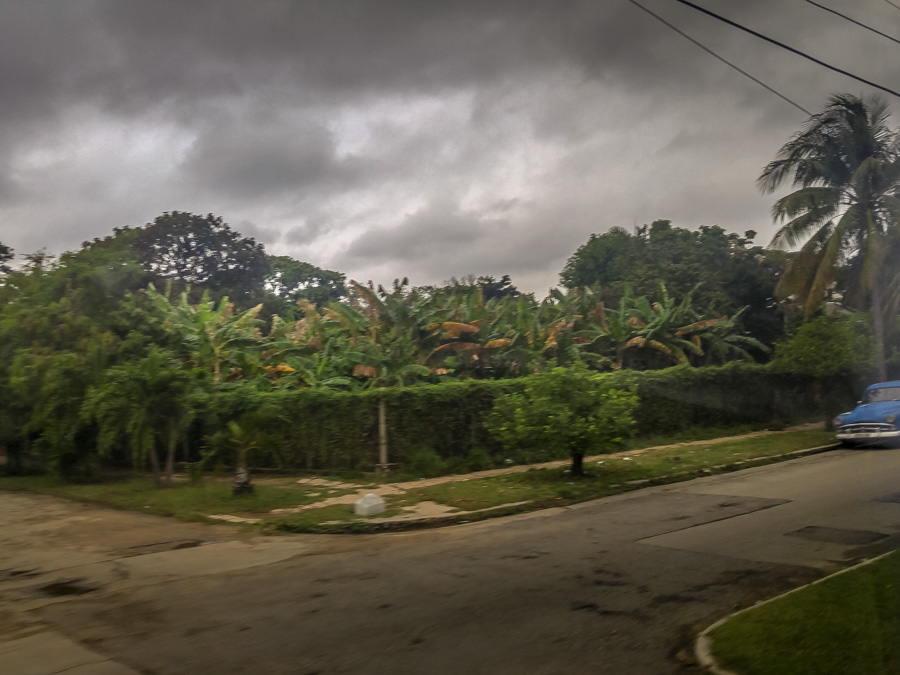 Rain always threatens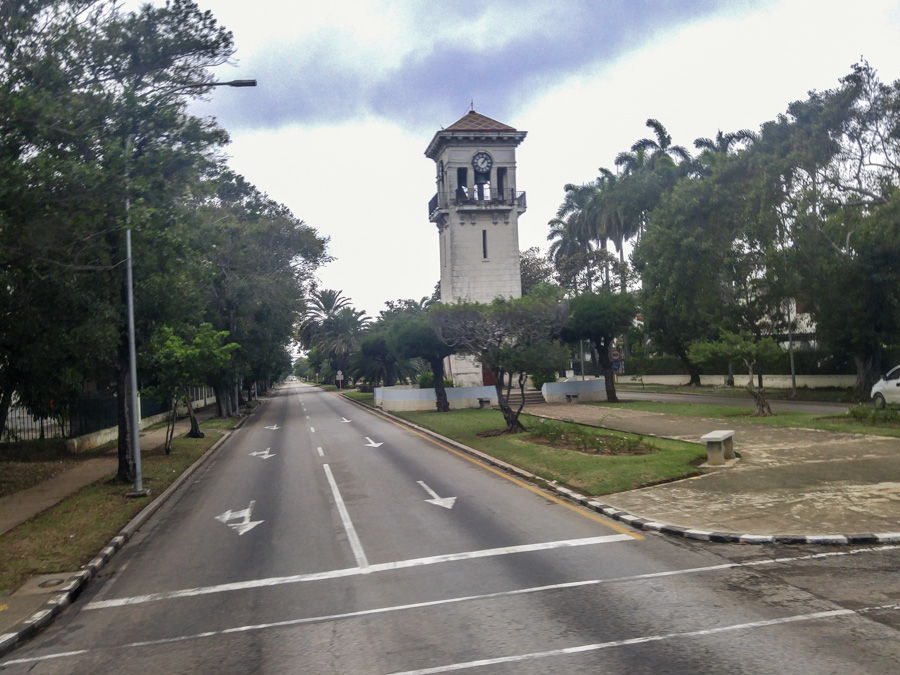 Heading toward the beach

Old homes are still quite elegant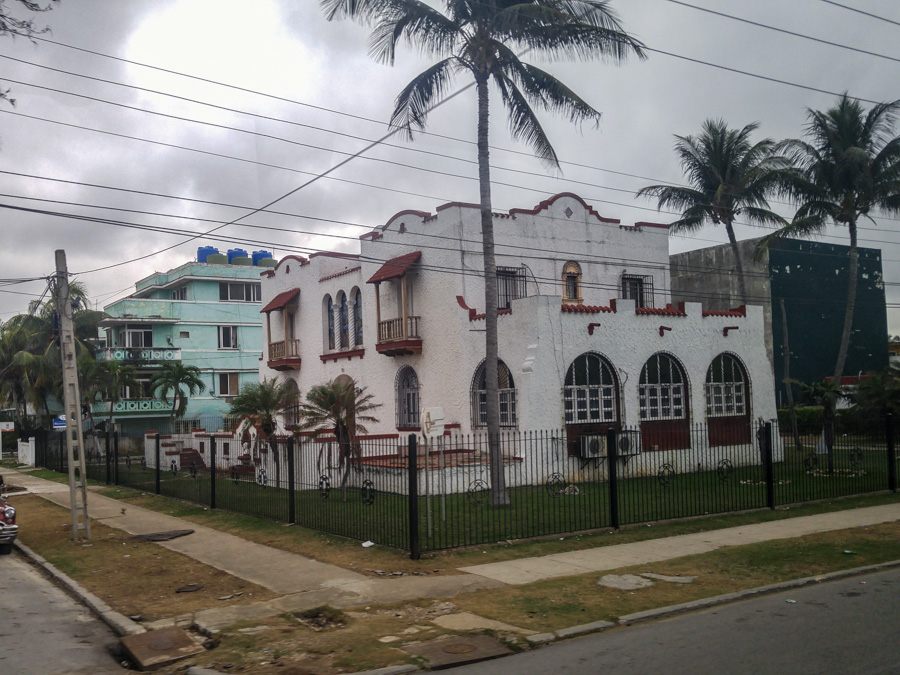 One more block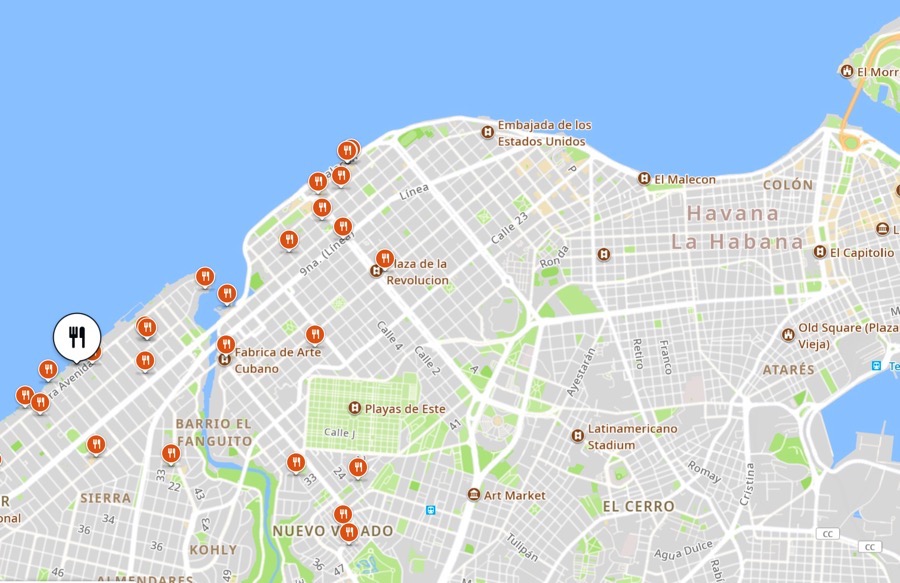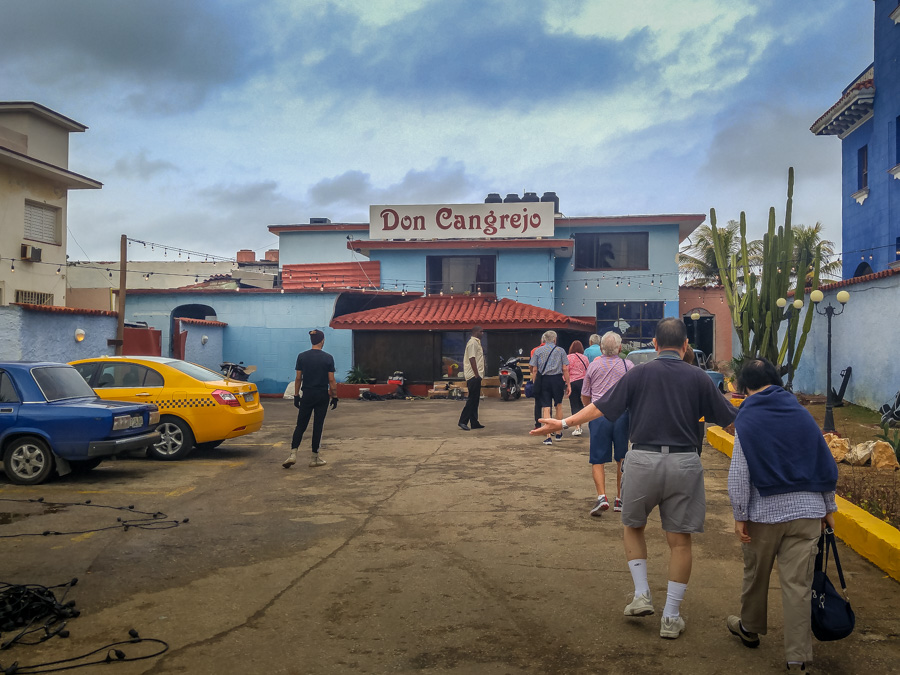 Welcome - In recent years, Don Cangrejo has become one of the most sought-after venues on a Friday night in Havana. Also doubling as a restaurant during the day, the night club is an open space that faces the ocean front and, believe it or not, the central area of the club is a covered swimming pool. There are live performances every night from some of Havana's most sizzling bands.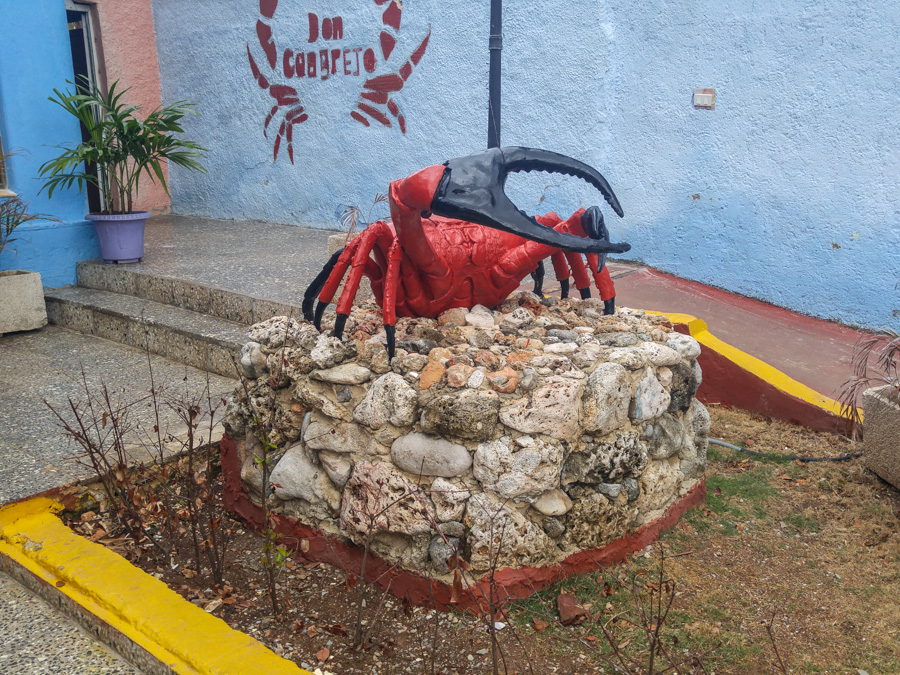 Lobster is their speciality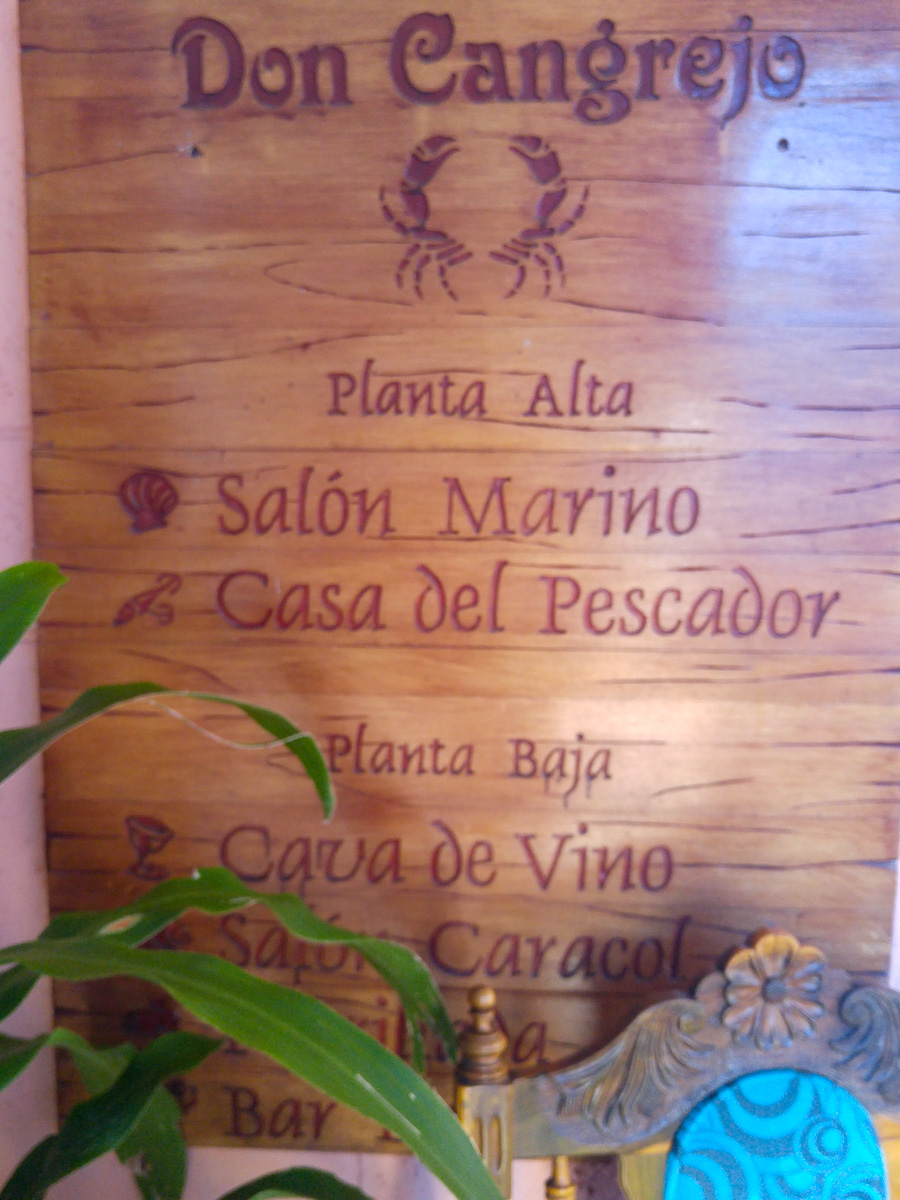 Night Club by night...Duh!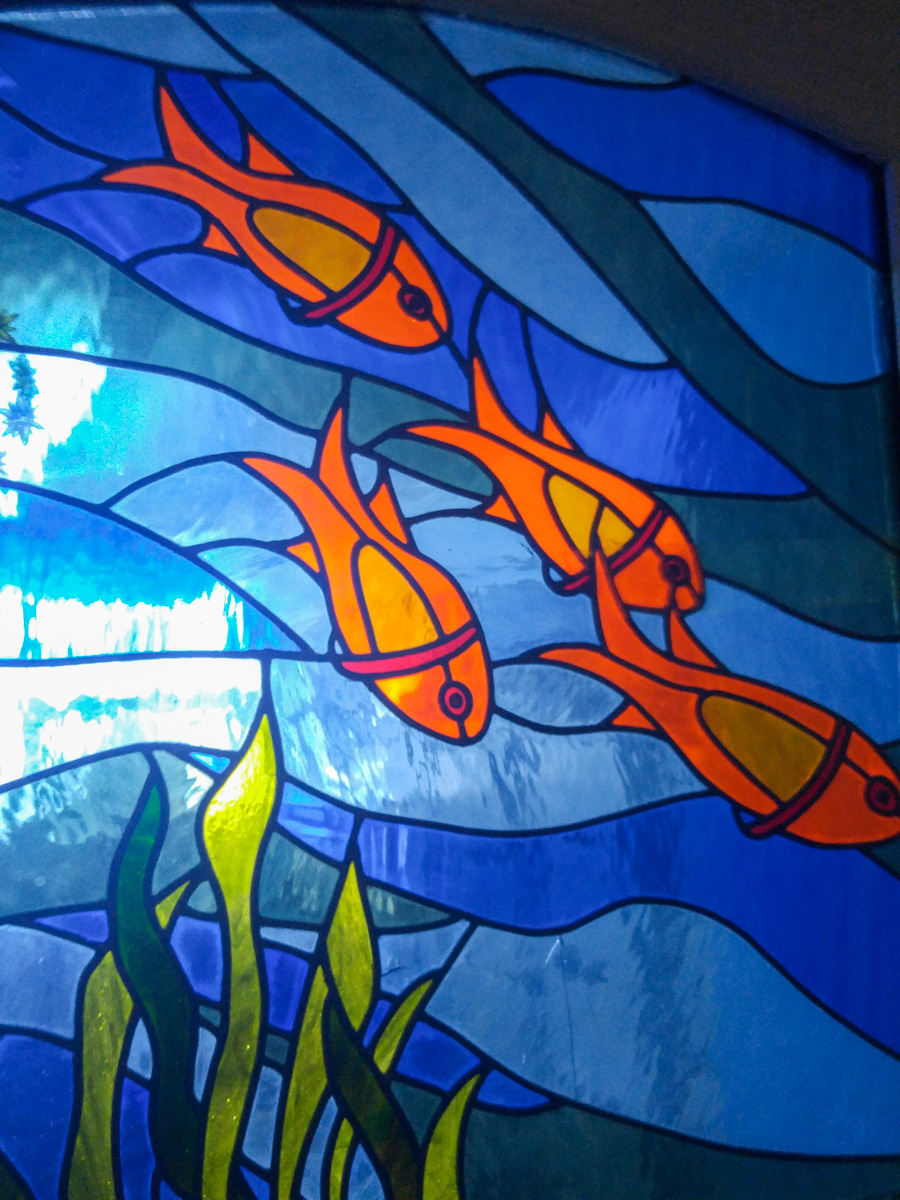 By the sea.... bye the sea.... be the beautiful sea

Great view of the ocean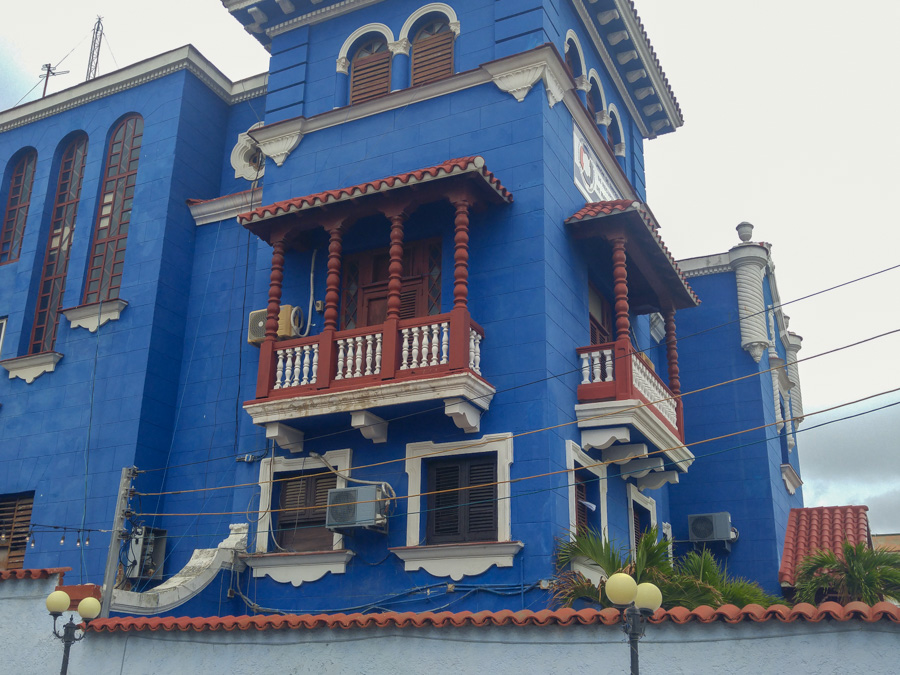 Homes are every color under the sun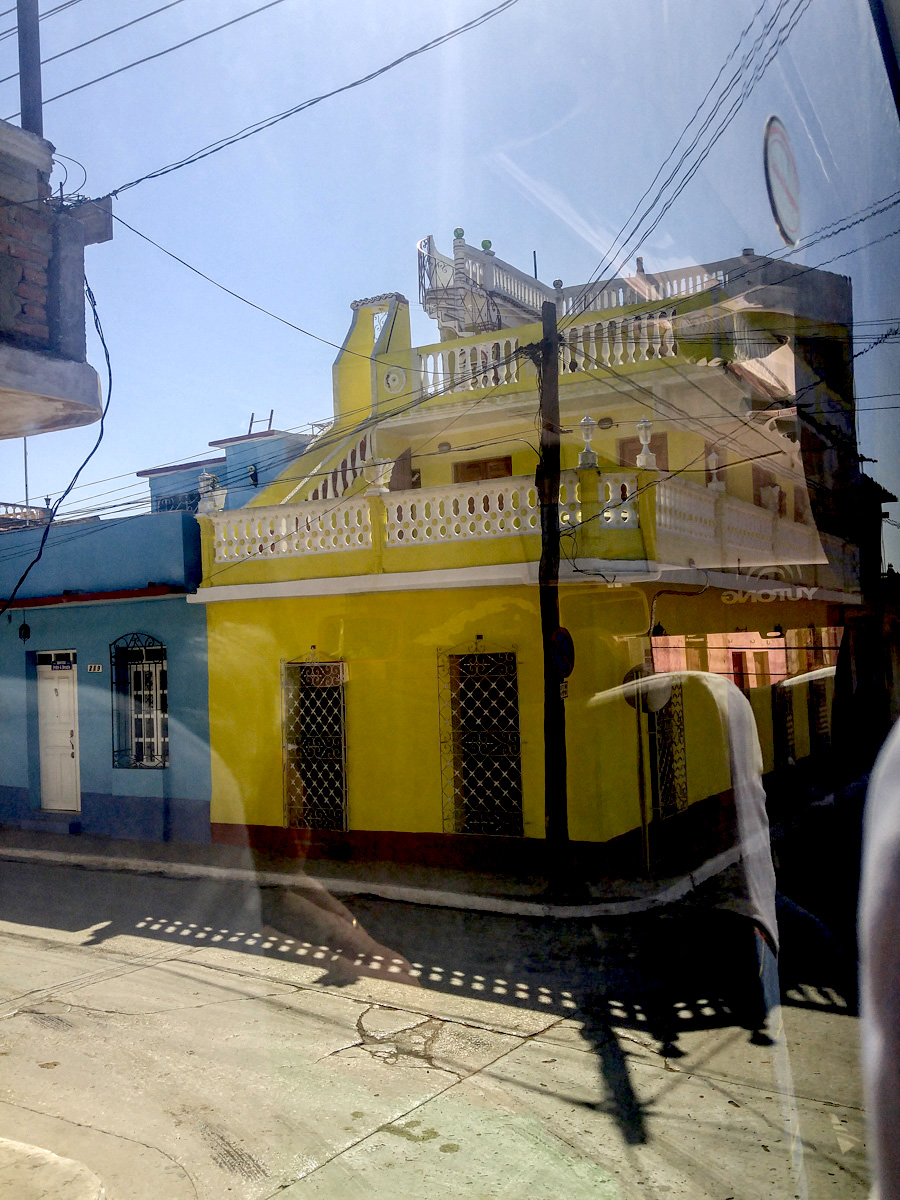 The bus windows tame the colors quite a bit

Looks like a box of crayola's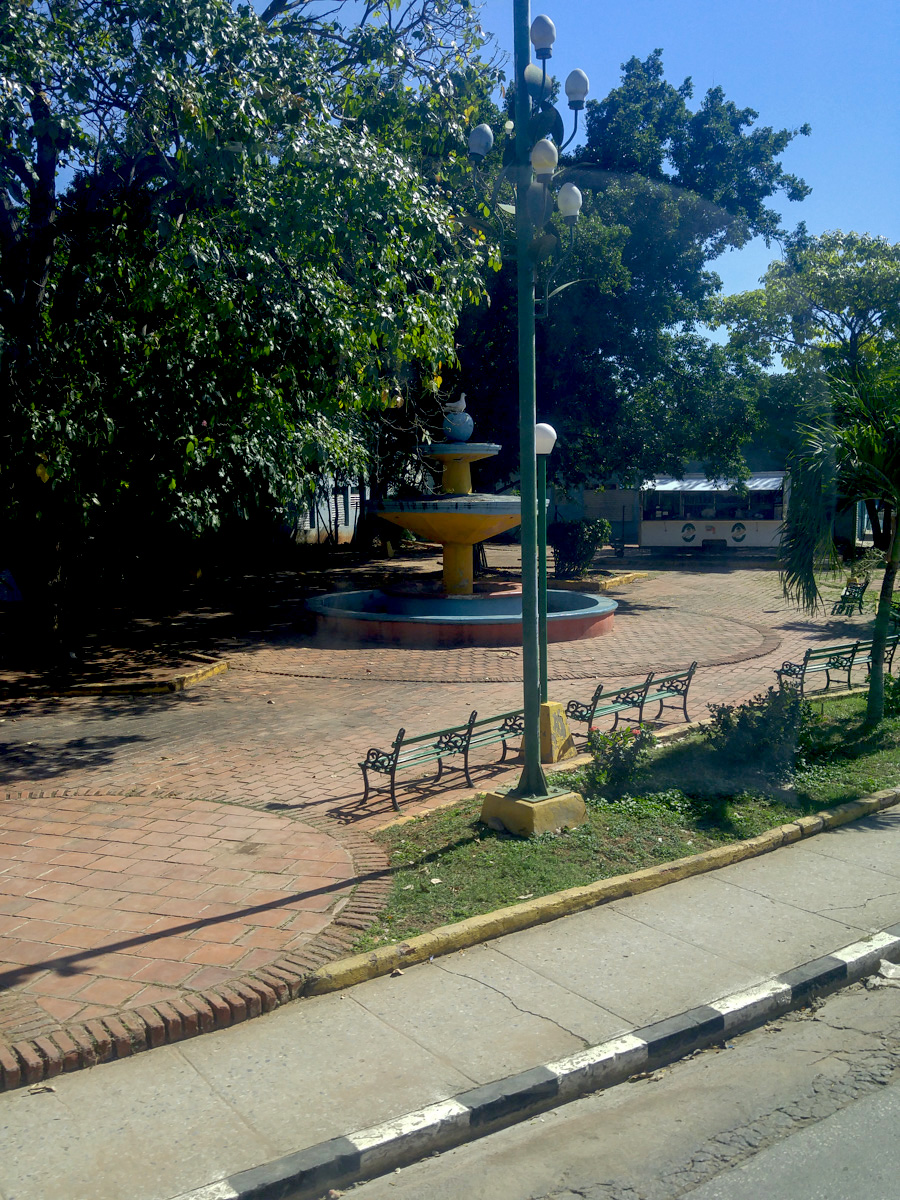 Small parks seem to be everywhere

No rain... we can get off the bus again!

Art is just around the corner

We see him everywhere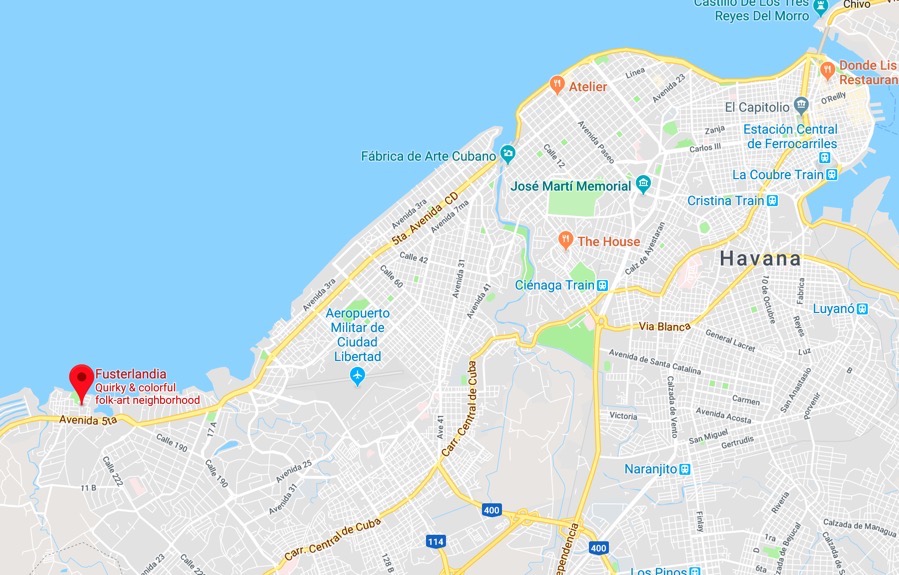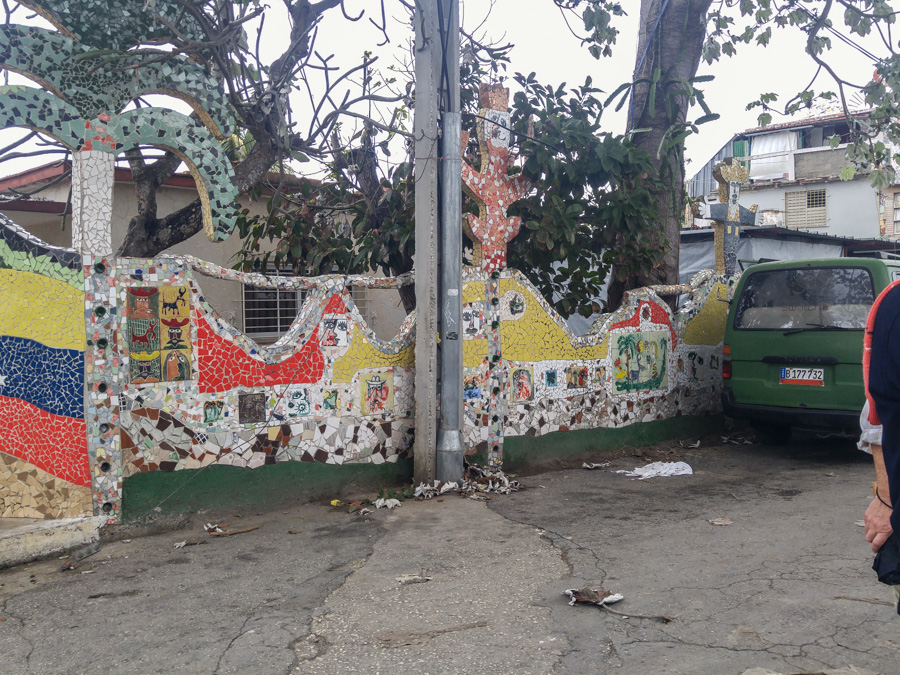 Come on in!
Did You Know? - It's called Fusterlandia! Cuban artist José Fuster's art is "naïve," meaning he uses childlike crude shapes and bright colors in his untrained composition. His work has been compared to that of Picasso, a comparison that followed him in successful gallery tours across Europe.
After one such tour, Fuster was struck with a desire to recreate something like Gaudi's public works in Barcelona and Brâncuși's across Romania in his own homeland. He wanted to put his artistic reality into his real-world surroundings, and he began in his own neighborhood.
In 1975, after moving into a modest wood house in the rundown neighborhood of Jaimanitas outside Havana, Fuster set about decorating his studio in colorful mosaic. Once he was done there, he asked his neighbors if he could decorate their homes and business as well. A few accepted his offer and the tile creations grew. Over the course of a decade, doctors' offices, bus stops, fountains, benches, gateways, and more were enveloped by Fuster's whimsical imagination. Today, his artwork coats the neighborhood in a rainbow of strange, enchanting fantasy.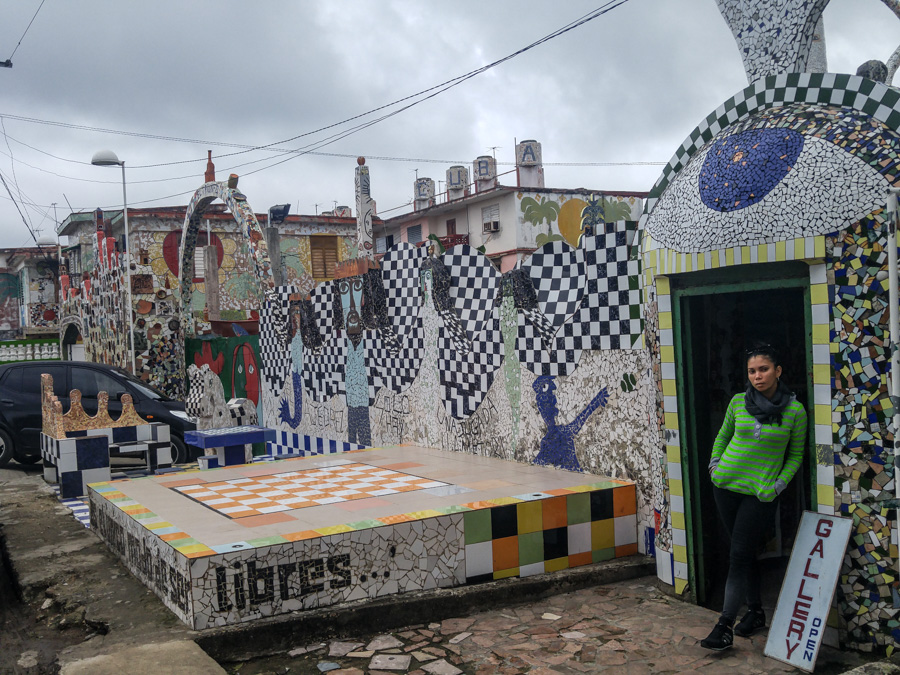 Checkers anyone??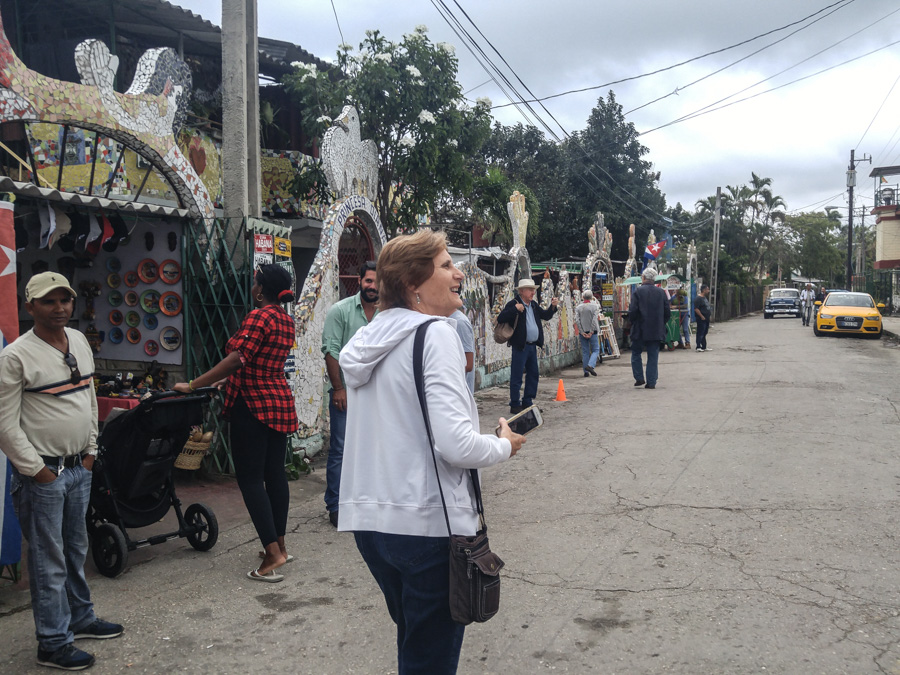 Out and about and no rain!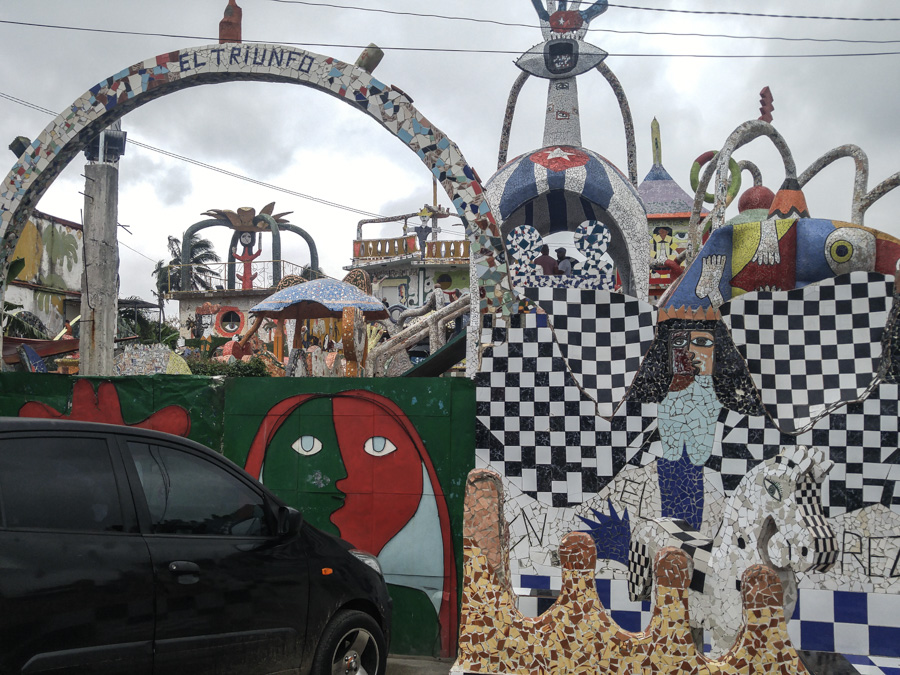 Whimnsical is a good description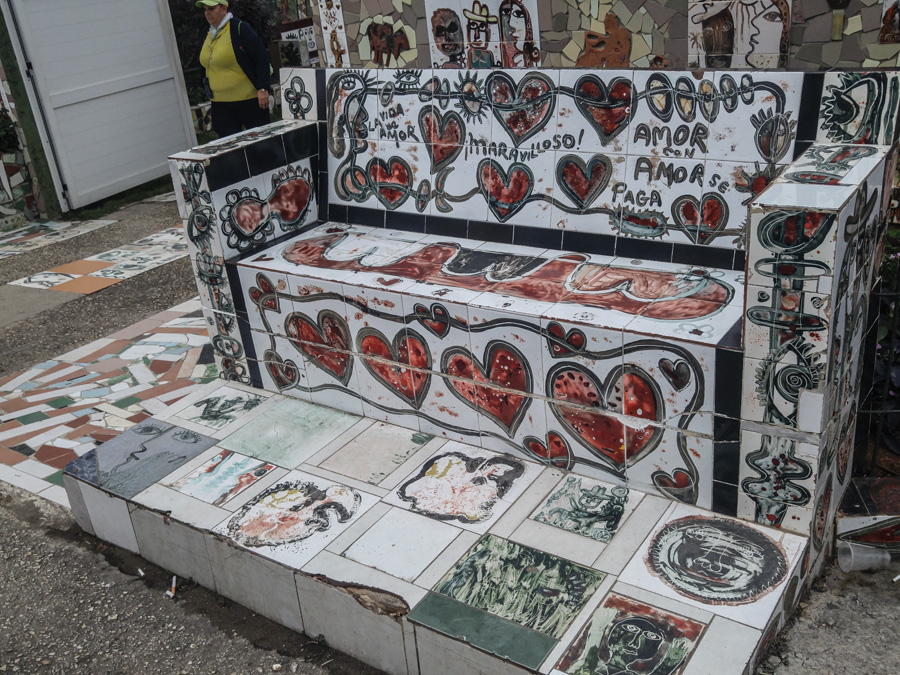 Have a seat
Did You Know? - Fusterlandia is tehcnically in Havana, but is located on the outskirts in a little fishing neighborhood called Jaimanitas. The location is residential and home to Jose Fuster. Regarded as more than just a place to display his work, Jaimanitas is a collection of people who interact with the artist to bring his collective projects to life.
The project expands beyond Fuster's home to encompass the whole Jaimanitas neighborhood, with more than 80 neighbors allowing Fuster to decorate their homes.
You can enter Fusterlandia generally between 9:30am and 4:00pm, Wednesday to Sunday.

Every inch is covered

All the cameras are out and clicking away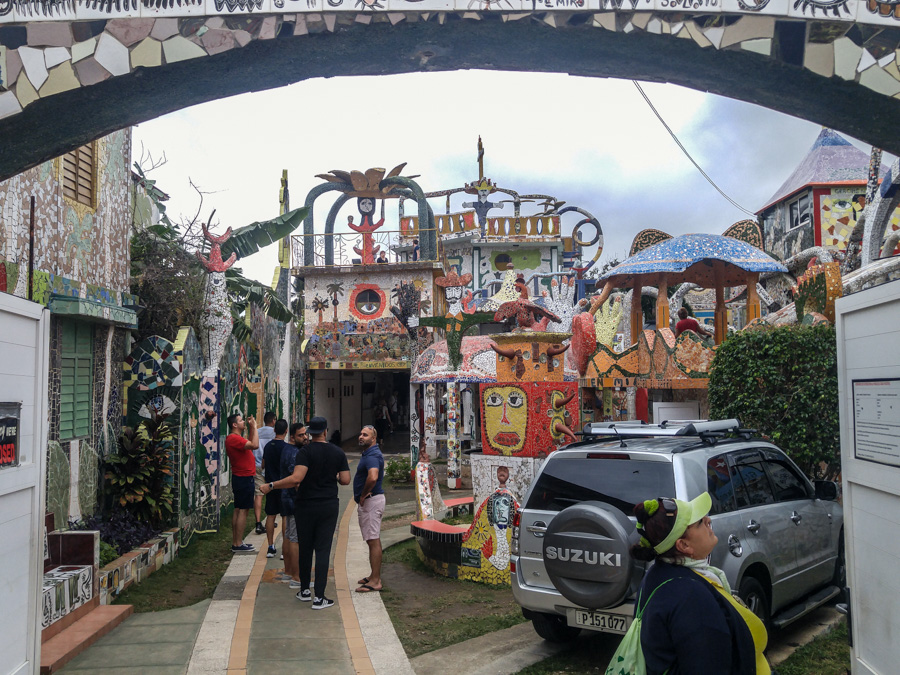 Hardly a square inch is uncovered

Lot's of effort went into these displays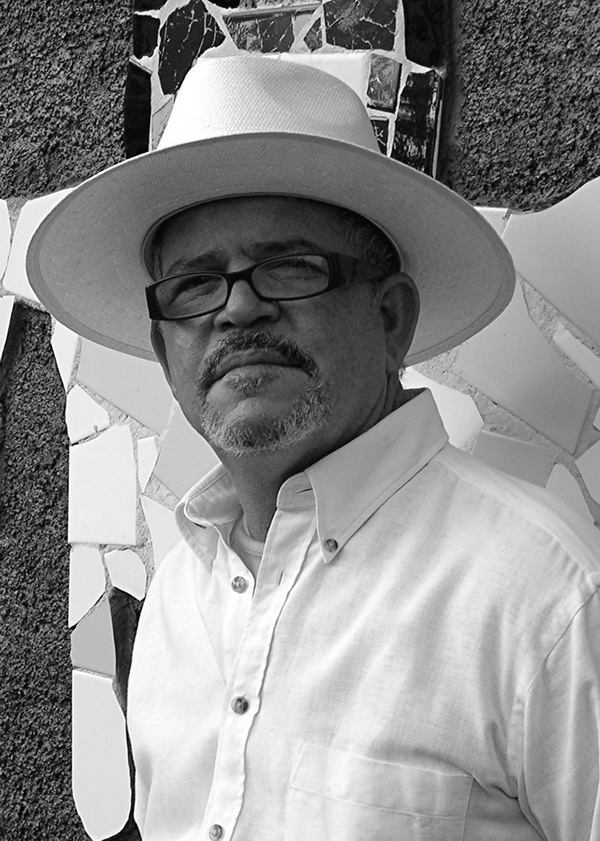 José Rodríguez Fuster, Jaimanitas, Havana, Cuba

What? The windows are not covered?

Welcome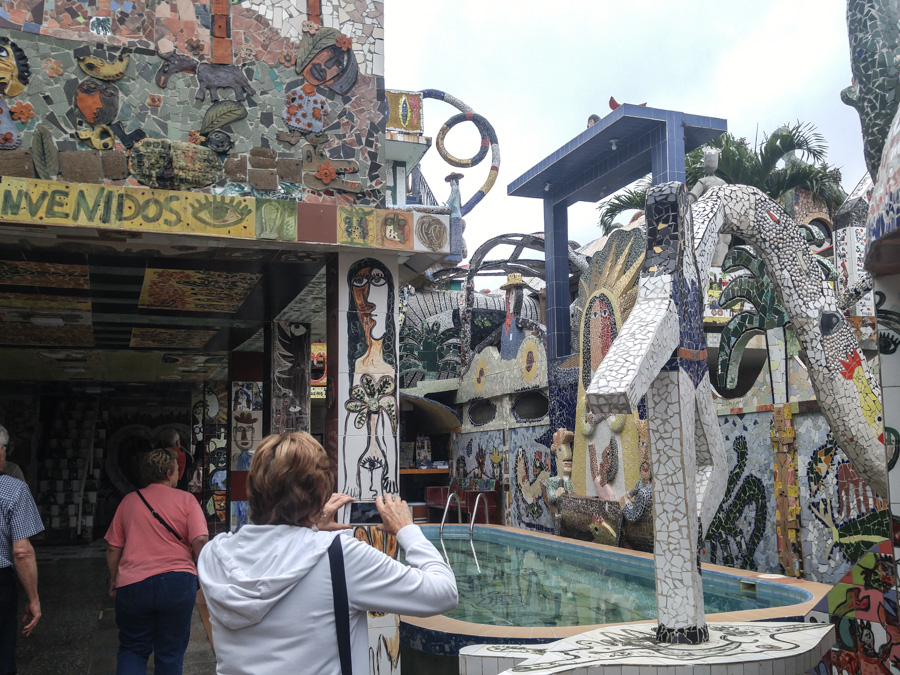 Capturing the moment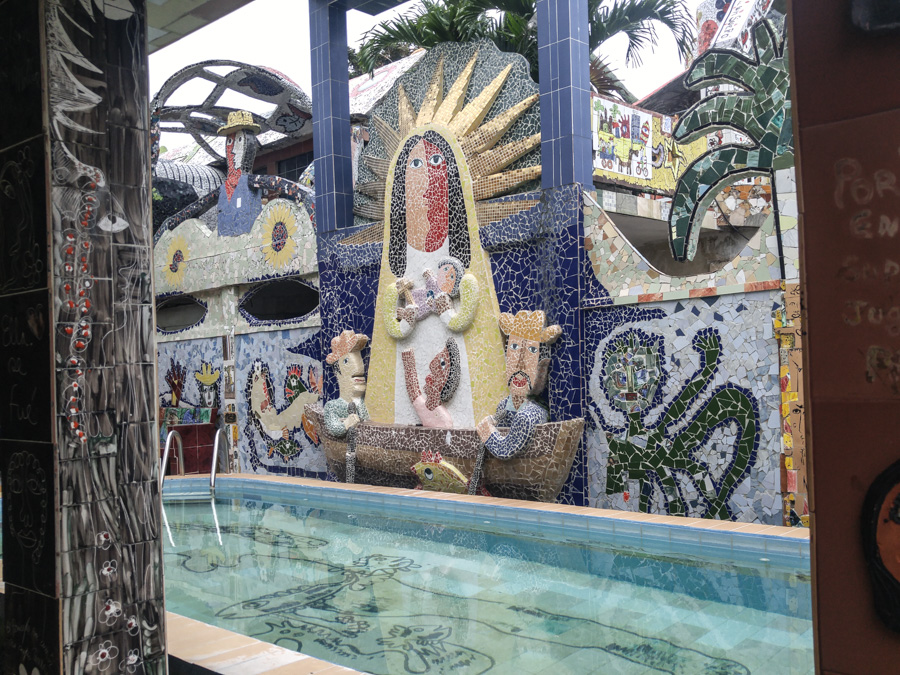 Checkout the bottom of the pool

Not only the outside...but much of the insides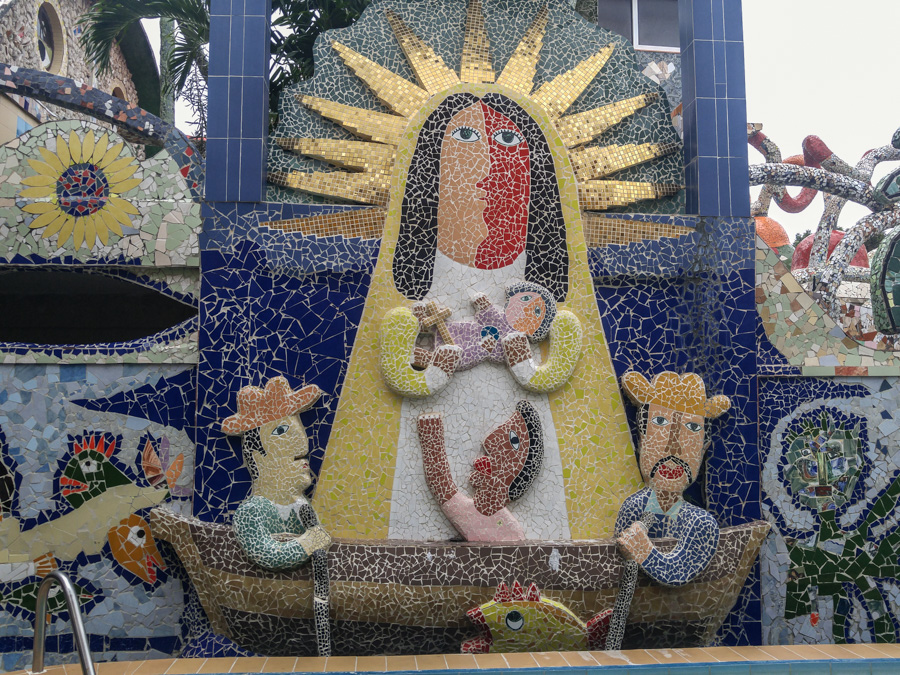 The displays never end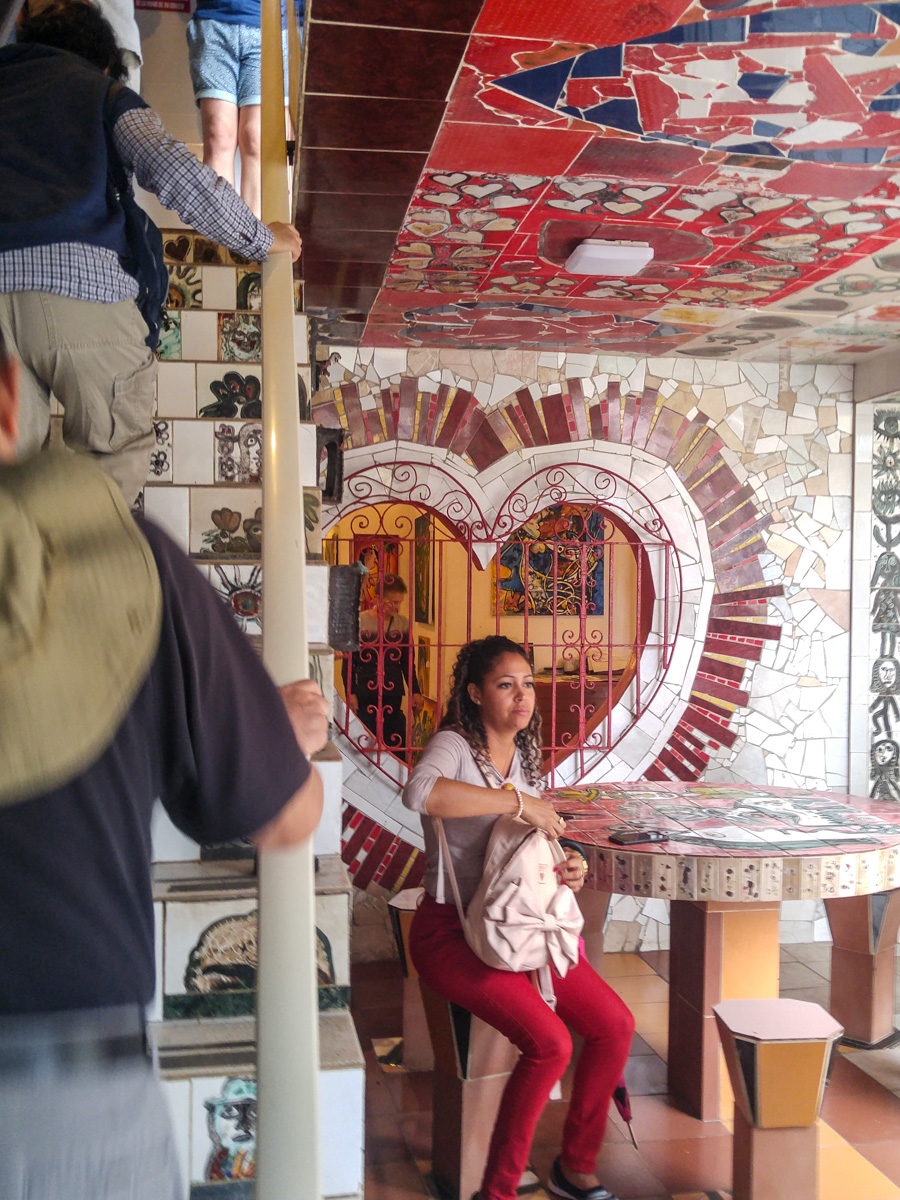 Tile on the ceilings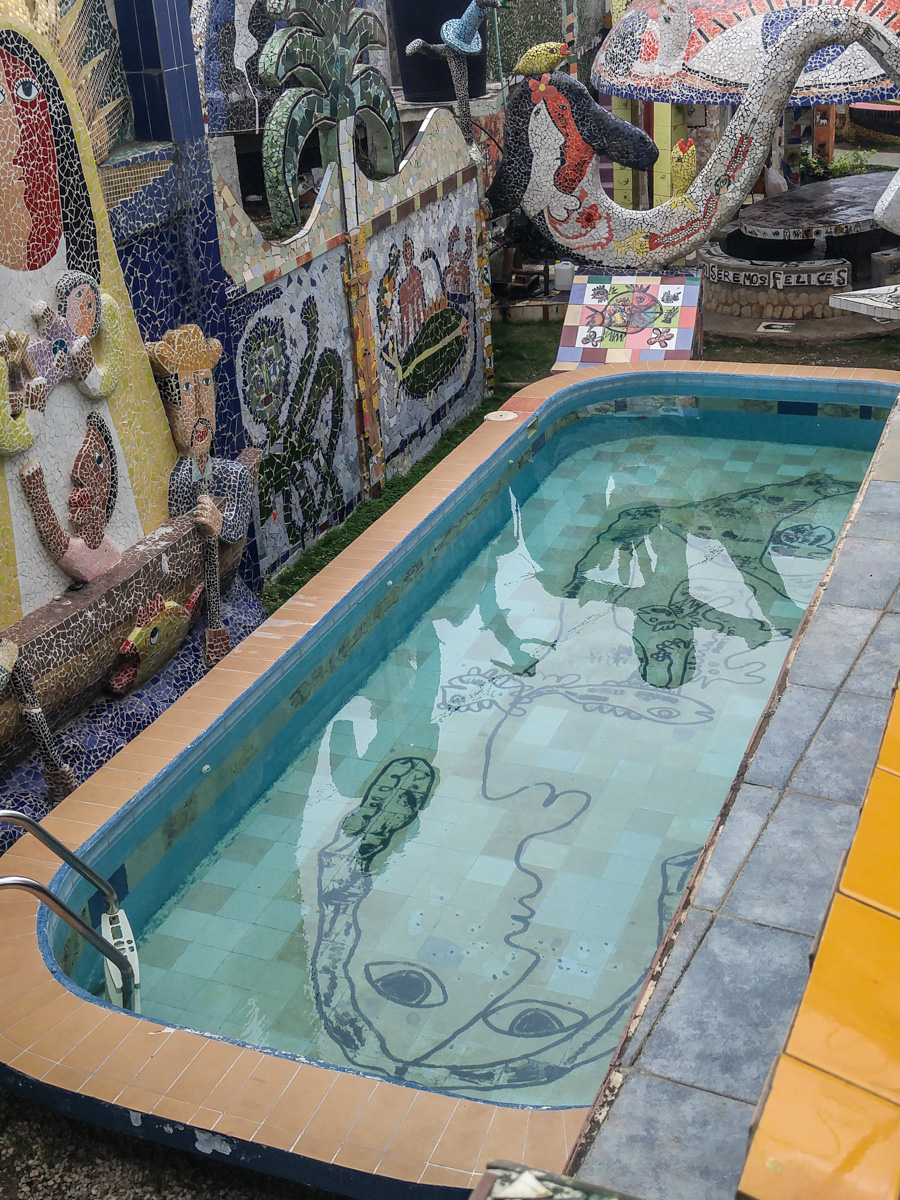 Anyone want to go swimiming?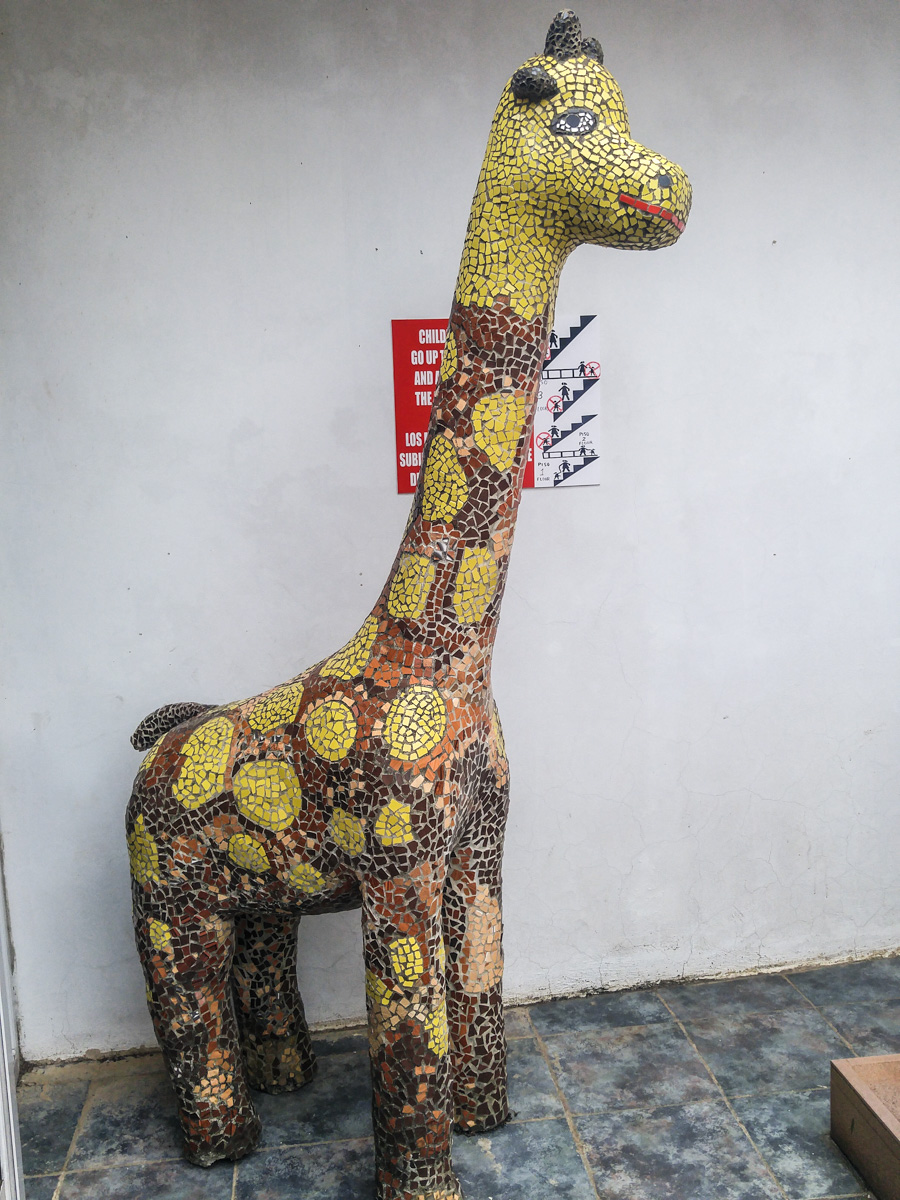 Bet it is heavy!

Up the stairs
Did You Know? - Over the last 30 years he has set about transforming his home and studio into a 3 story maze of walkways, sculptures and staircases. Handmade ceramic creatures rise out of rooftops, curve around the staircases and arc over patios. Figures made from shards of decorative glass welcome visitors at every turn. What once started as a small vision is now a vast complex of structures and sculptures. Patriotic red, white and blue tributes to his home nation cover walls and chimney stacks, small clusters of installations are dedicated to Santerian spirits while other displays are joyful works containing people and animals with no distinct message whatsoever.

Amazing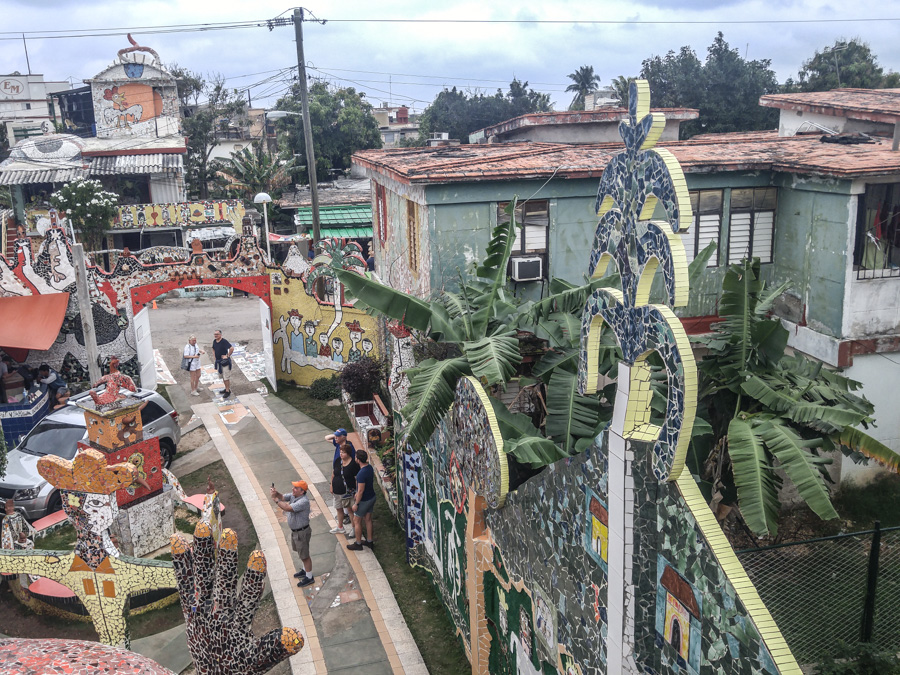 A birds eye view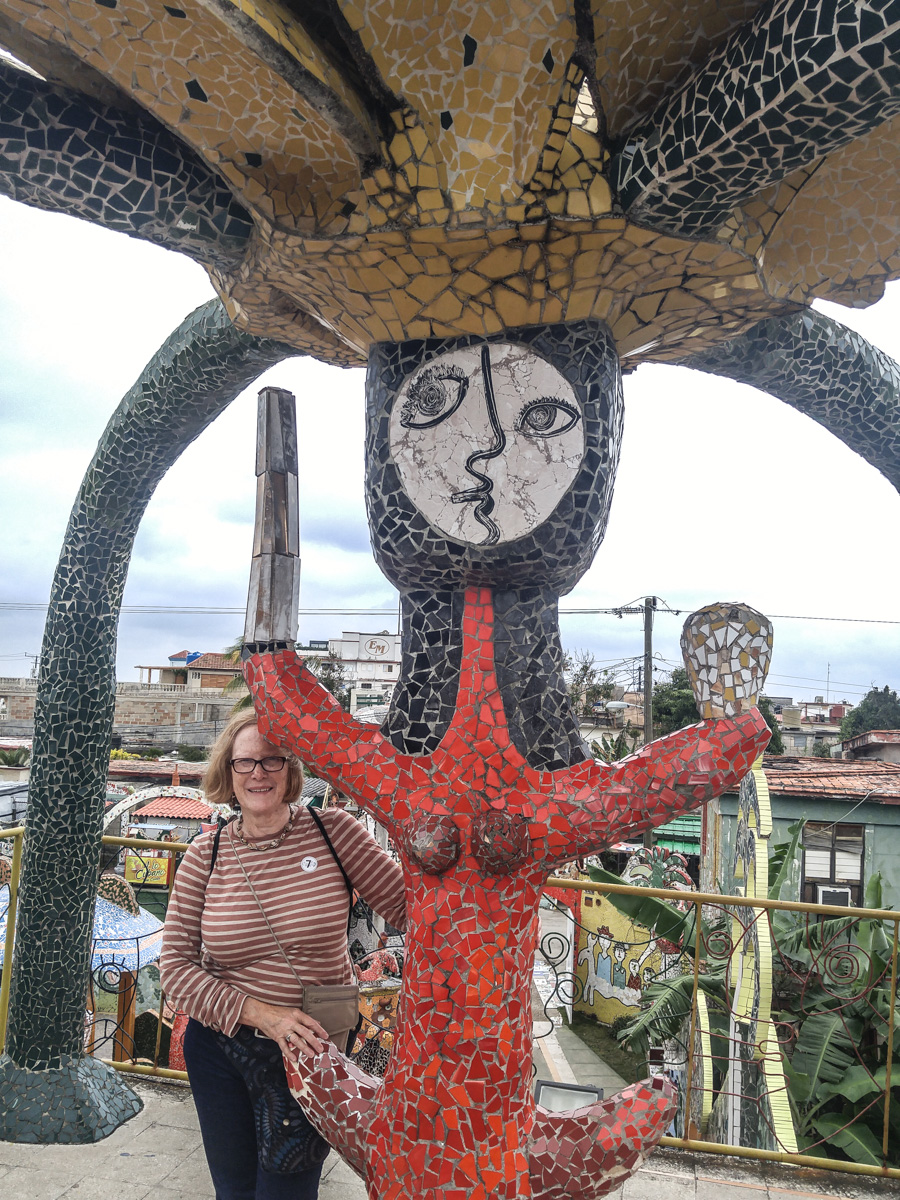 Hello!

Love that cacti!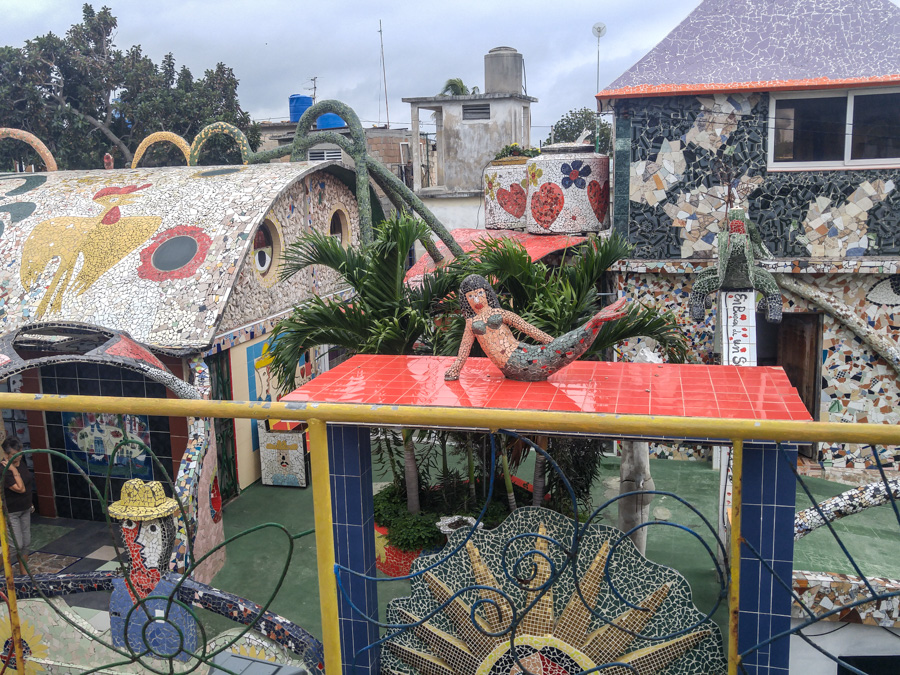 It seems to go on forever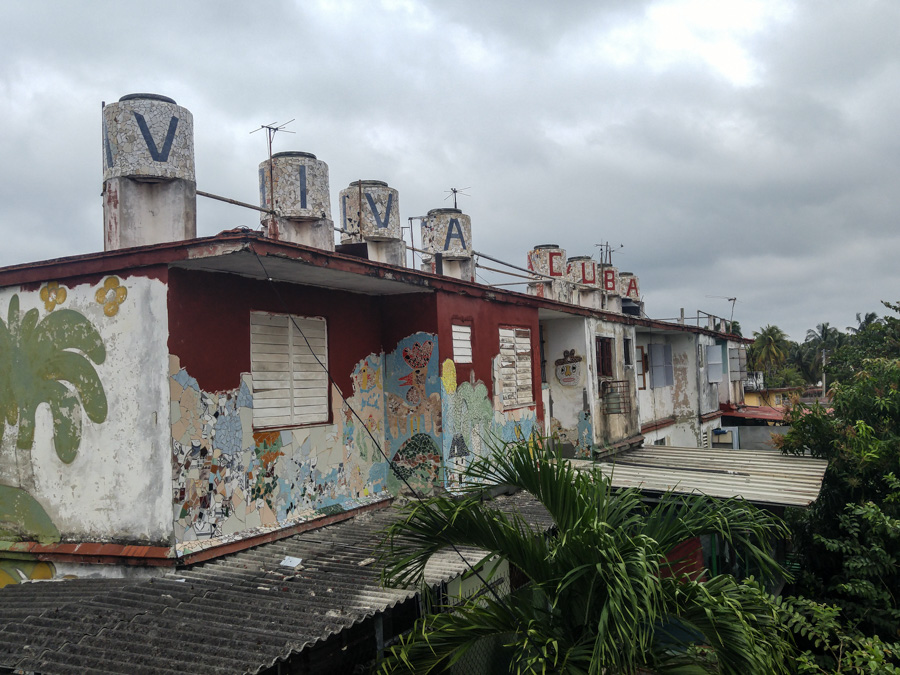 Even the chimneys get a coating of mosaics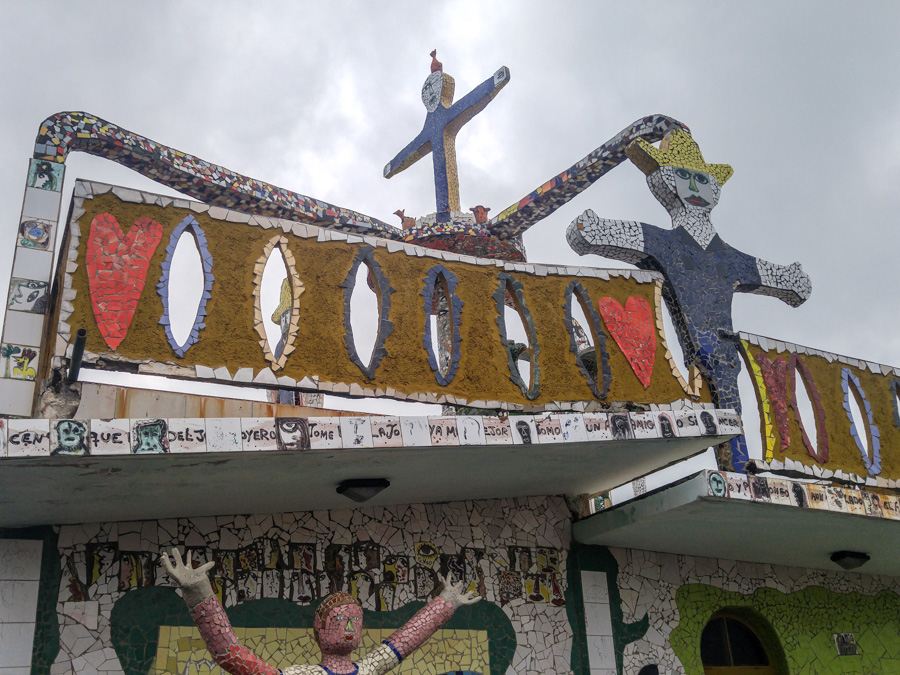 No political messages...only fun things on display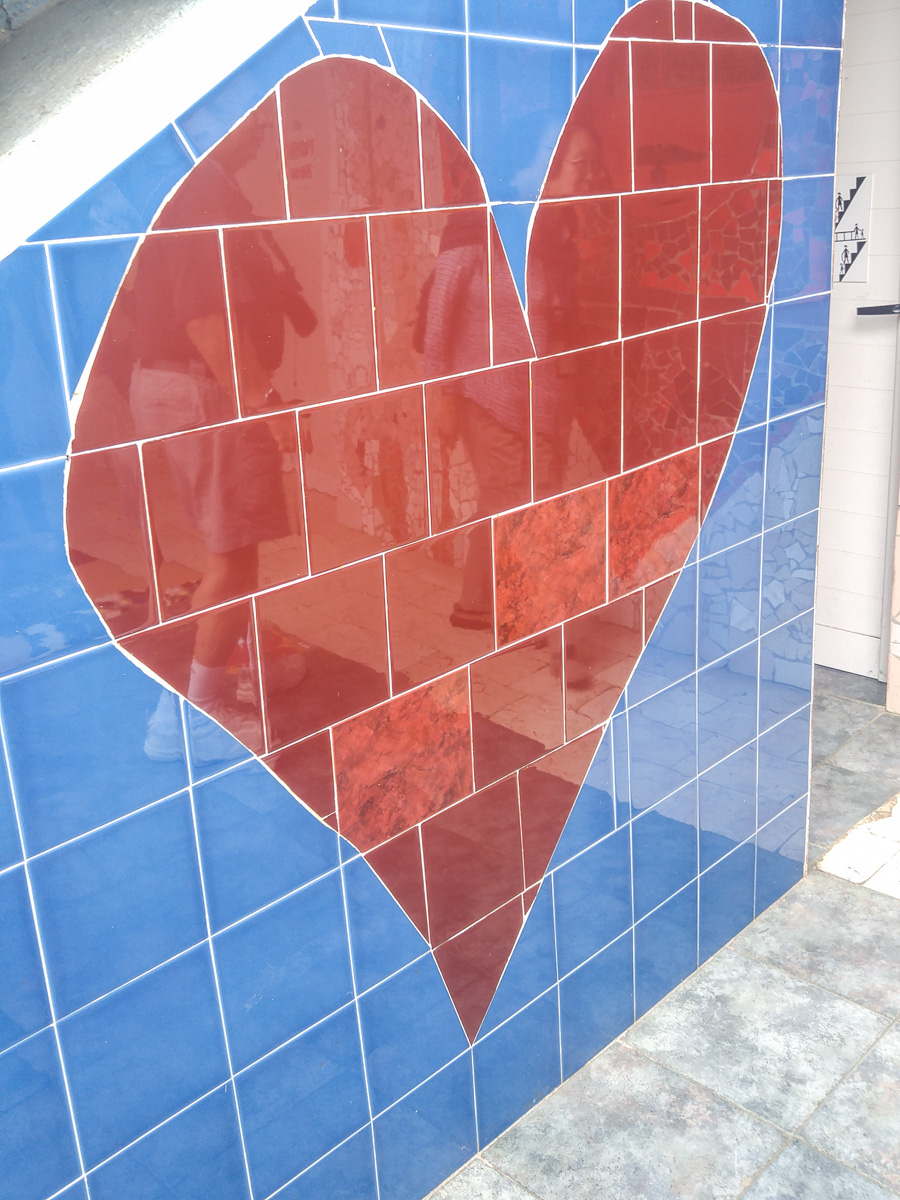 He obviously has his hear in it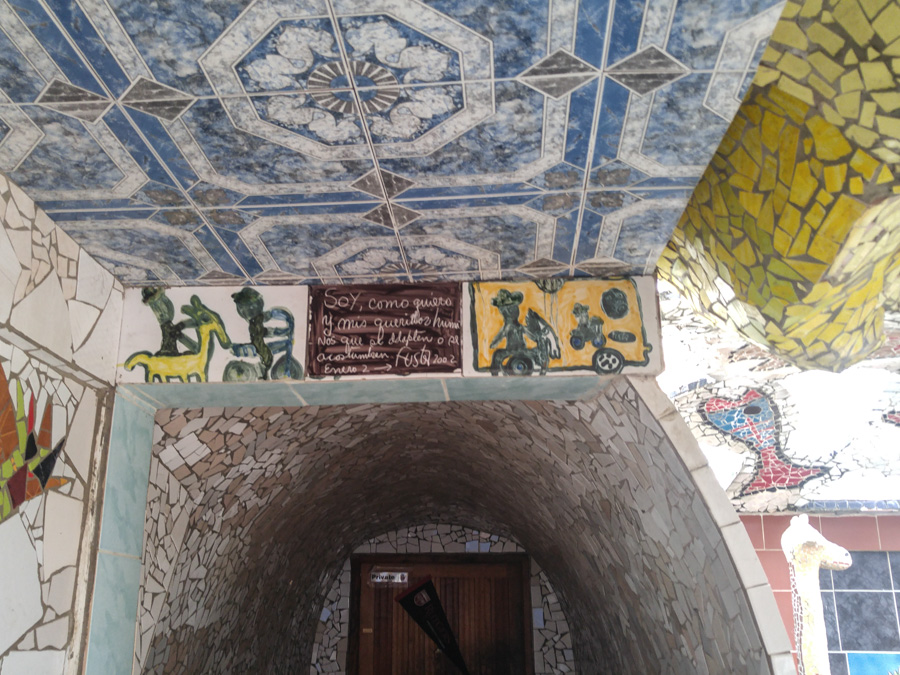 Ceiing tiles are intricate

Perhaps a small store?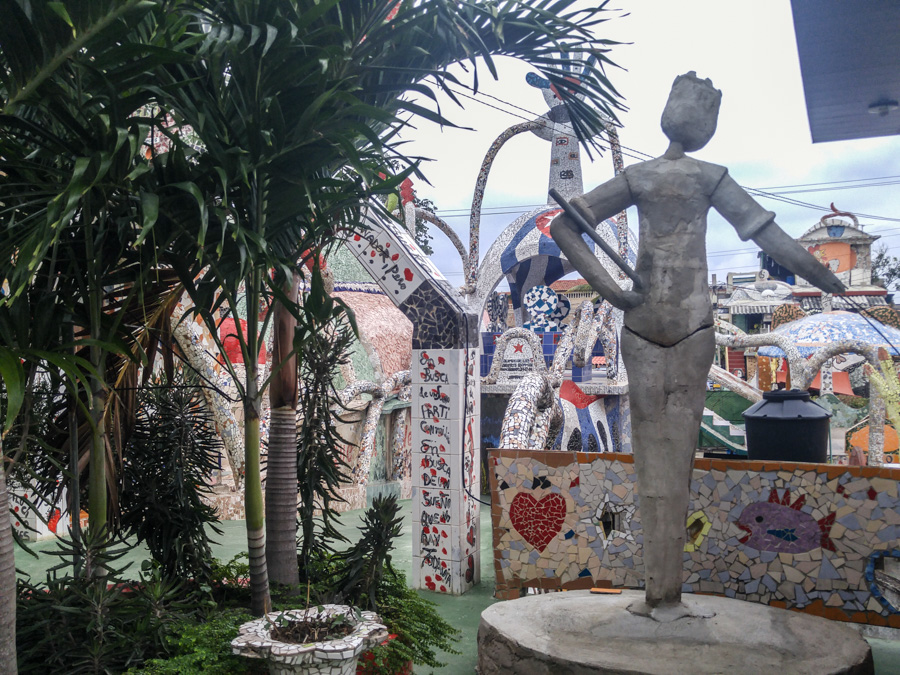 The ocean is not far away

How much time does it take to mosaic an entire house?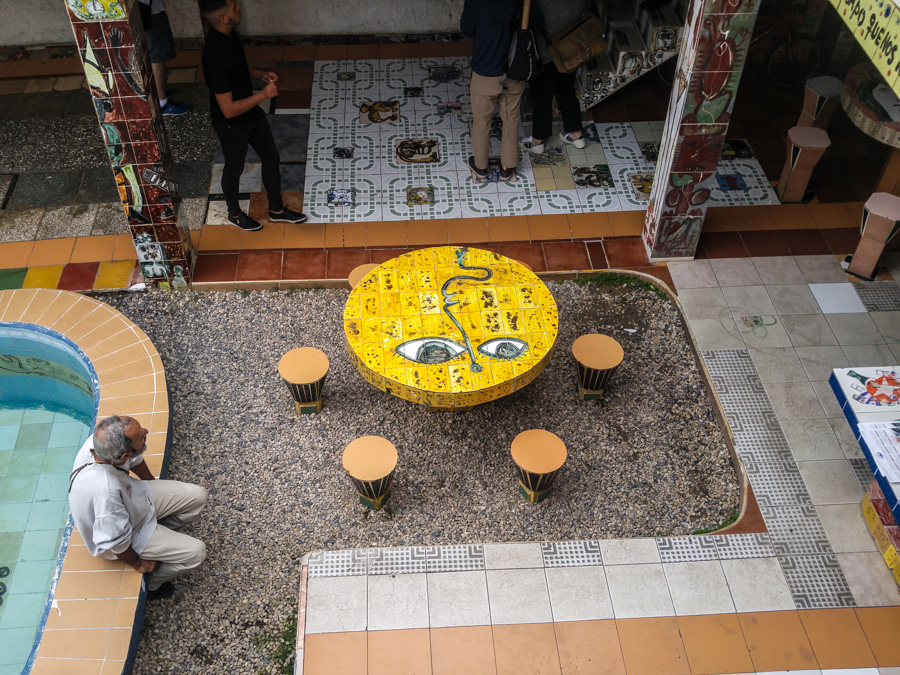 Clever use of tiles on the table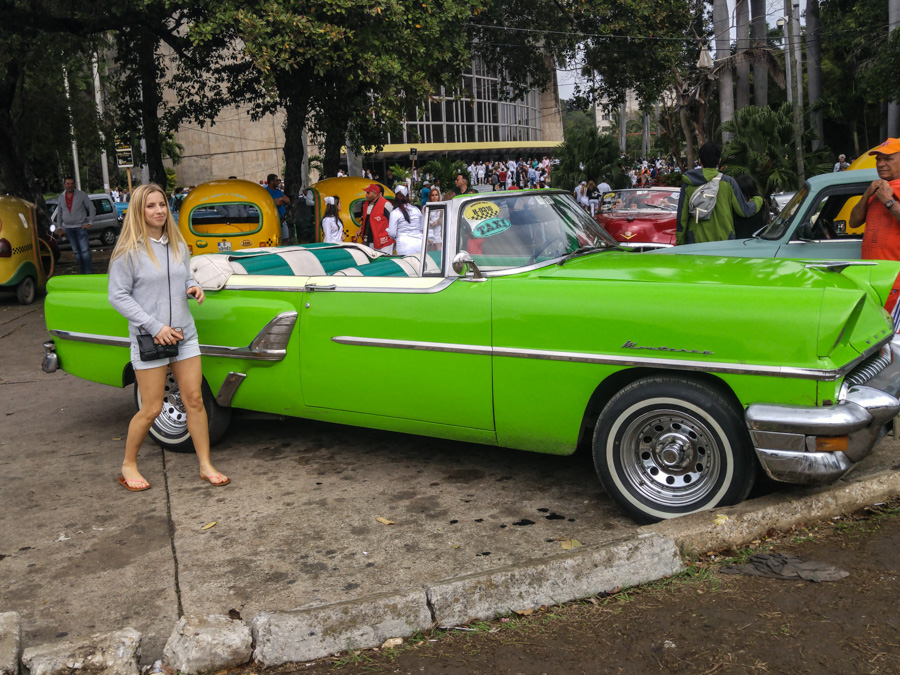 1953 Mercury rag-top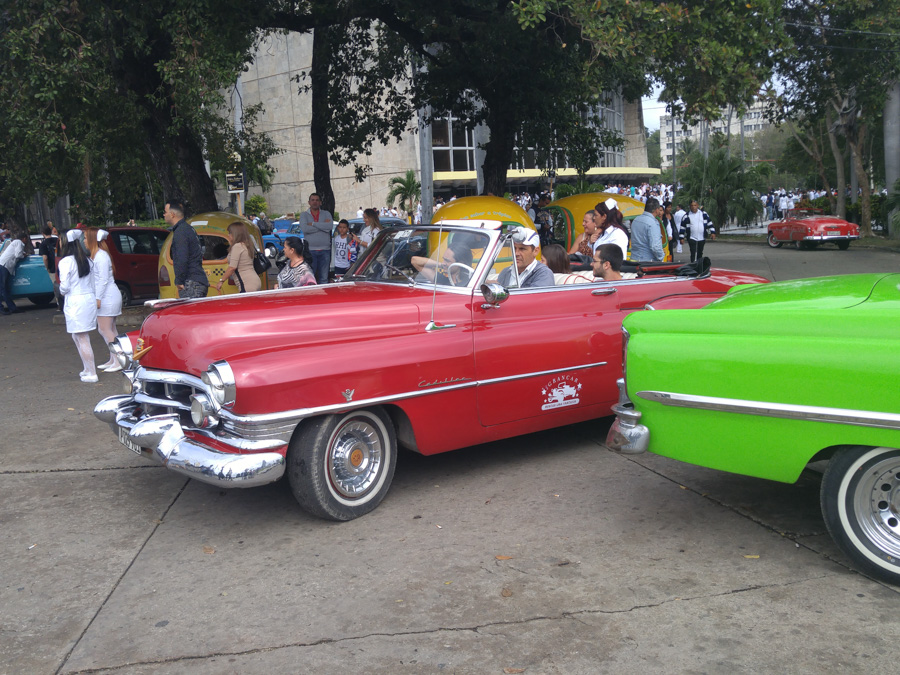 1953 Cadillac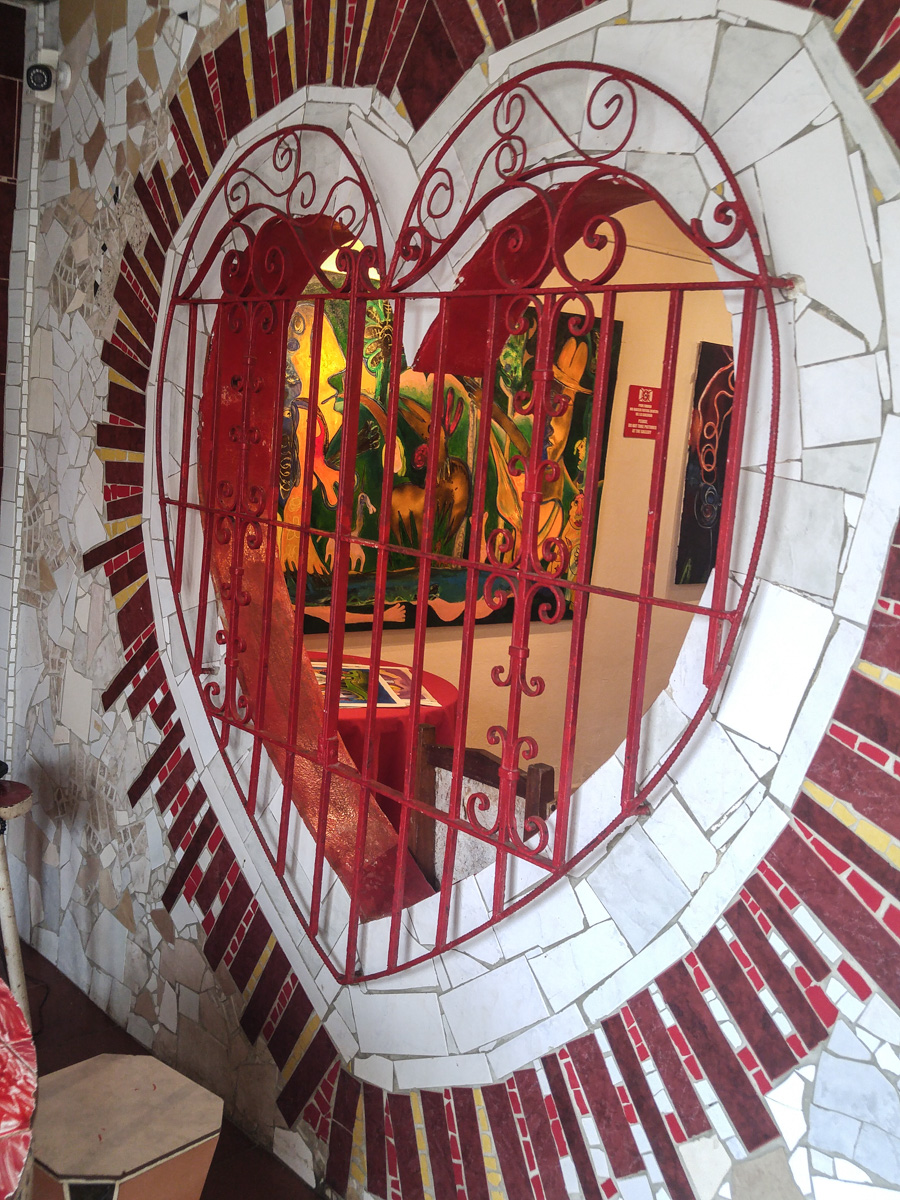 Creative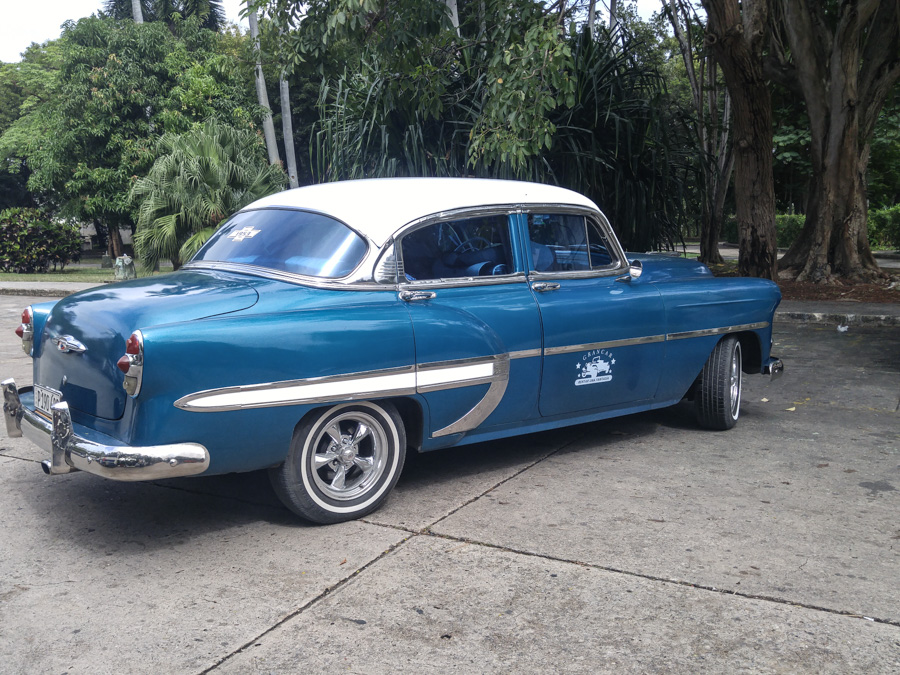 1952 Chevy

Bye for now... We are off to Hemingway's home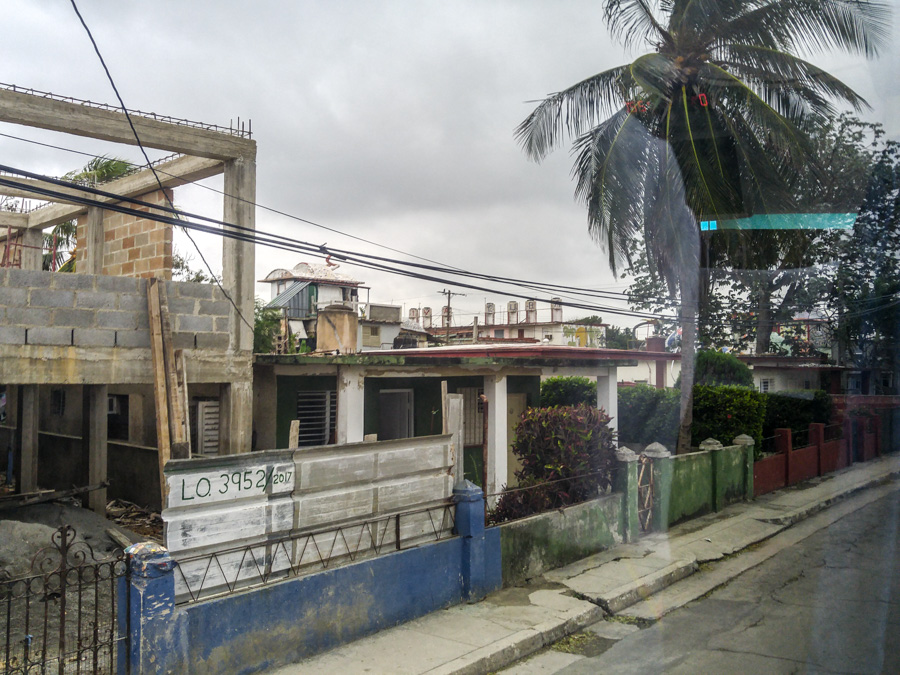 Not a lot of construction codes in Havana