One Last Day In Copenhagen; Amsterdam Tomorrow (Page Four)
We have a few hours so off we go to see the sights. But first, some Danish trivia to amaze you! At 3:00 PM we will wing our way to Amsterdam.
Did You Know?
There are 443 named islands in Denmark, 76 of which are inhabited.
The flag of Denmark, "Dannebrog," is the oldest state flag in the world still in use by an independent nation. It was adopted in 1219.
The Danish Royal Family is probably the oldest uninterrupted European monarchy. It traces back its roots to legendary kings in the Antiquity. Gorm the Old, the first king of the "official line", ruled from 934 C.E.
Denmark has had no less than 14 Nobel laureates, including 4 in Literature, 5 in Physiology or Medicine, and one Peace prize. With its population of about 5 million, it is one of the highest per capita ratio of any country in the world.
The A.P. Møller – Maersk Group (commonly known simply as Maersk), headquartered in Copenhagen, is the largest container ship operator and supply vessel operator in the world, employing over 100,000 people in 125 countries.
Maersk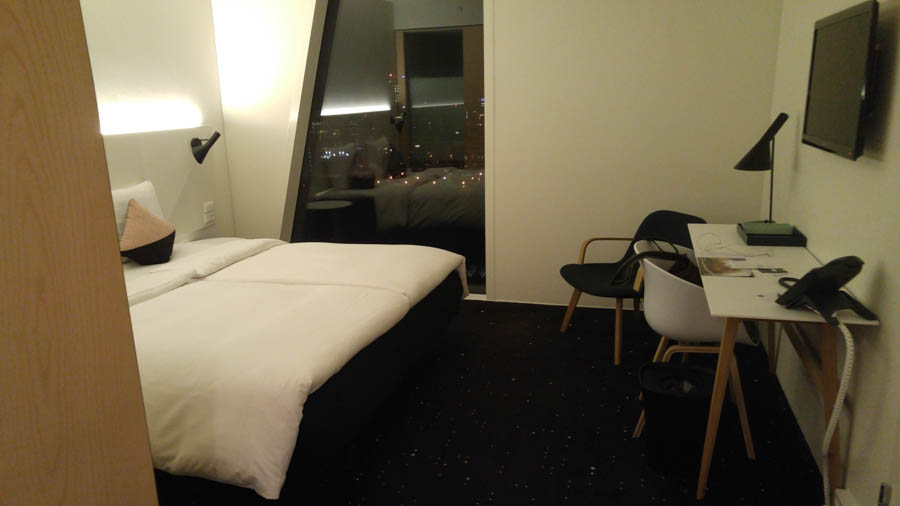 Crazy shaped windows in the Bella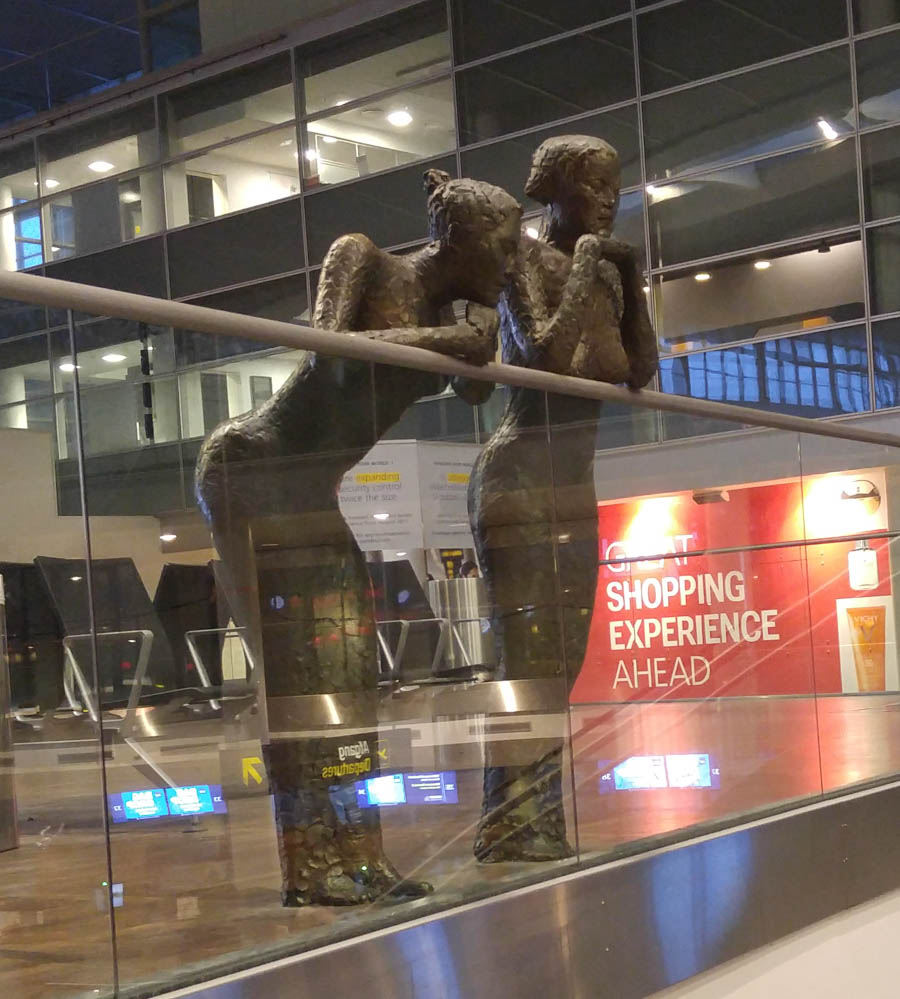 People watching... A great pastime

In one of the many inside malls in Copenhagen
Did You Know? - Flashy cars, diamonds that can be seen from outer space, and other gaudy shows of affluence have no place in Danish culture. High social position and wealth, while recognized by individuals of a similar economic position, are usually understated otherwise.
This is because of the "Jante Law"—a code of morality formulated by author Aksel Sandemose in his 1933 novel A Refugee Crosses His Tracks.
It emphasizes that an individual shouldn't display material or other portrayals of superiority, and boasting in public should be avoided. So that guy in the black jeans, scuffed boots, and grey sweatshirt could be a multi-millionaire and you'd never know, unless you know.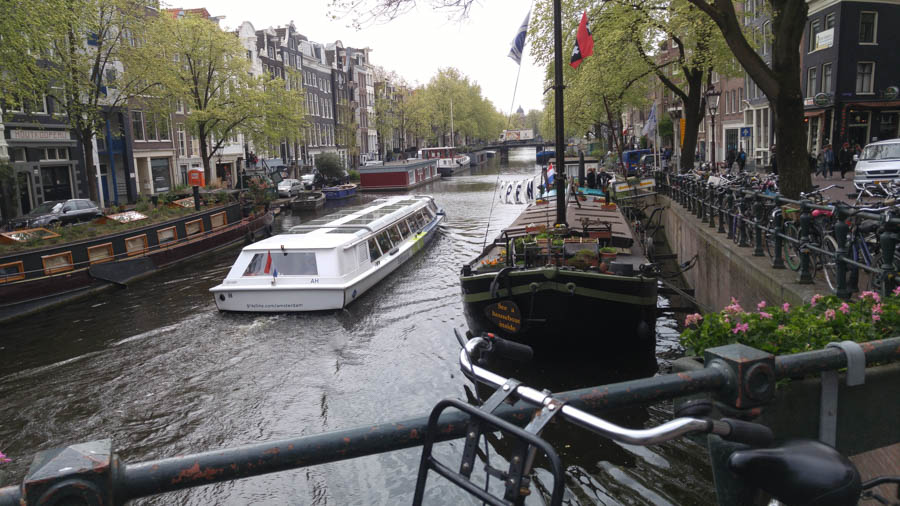 The canal boats are always busy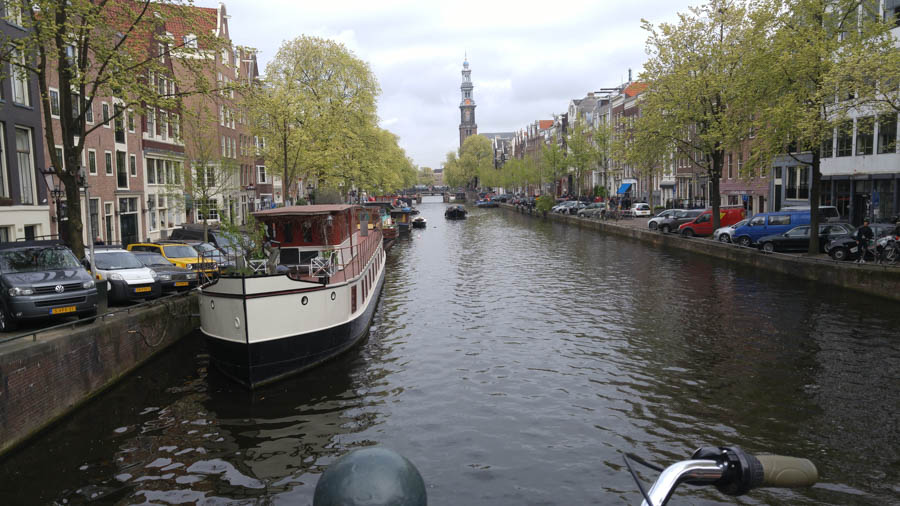 The boats come in all shapes and sizes

Bicycles are quite popular
Did You Know? - Bicycles are the preferred method of transportation for Danes, and there are wide bike lanes along the roads everywhere you look.
In fact, there are more than twice the number of bicycles than cars in the country and over 50 per cent of Copenhageners of all ages regularly get around on two wheels – and love to ring their little bells while doing it!
However, it's interesting to note that while it's one of the most cycle-friendly nations on Earth, they also have one of the lowest levels of helmet use.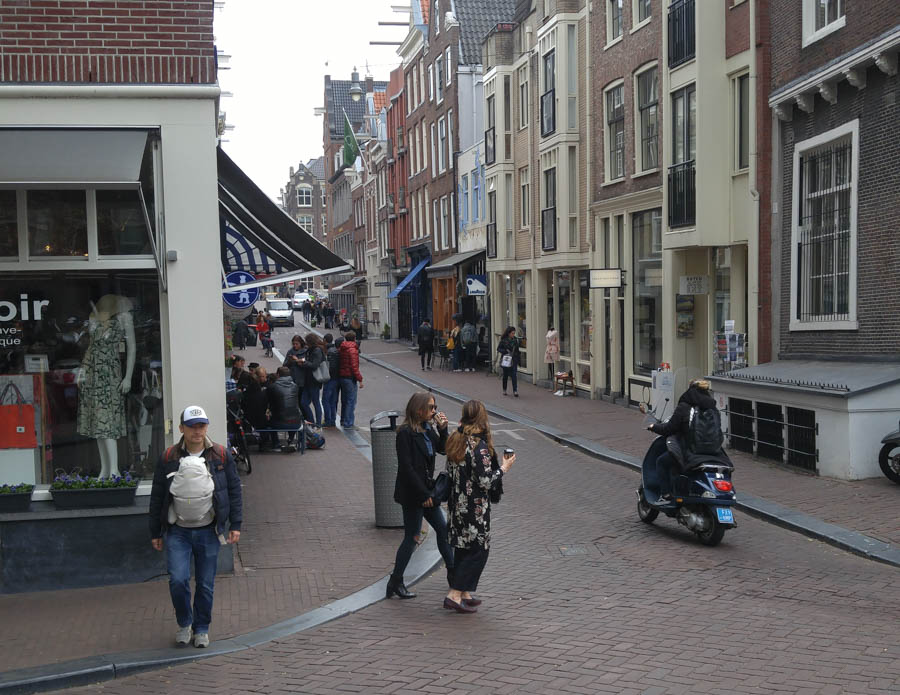 ...and the motor scooters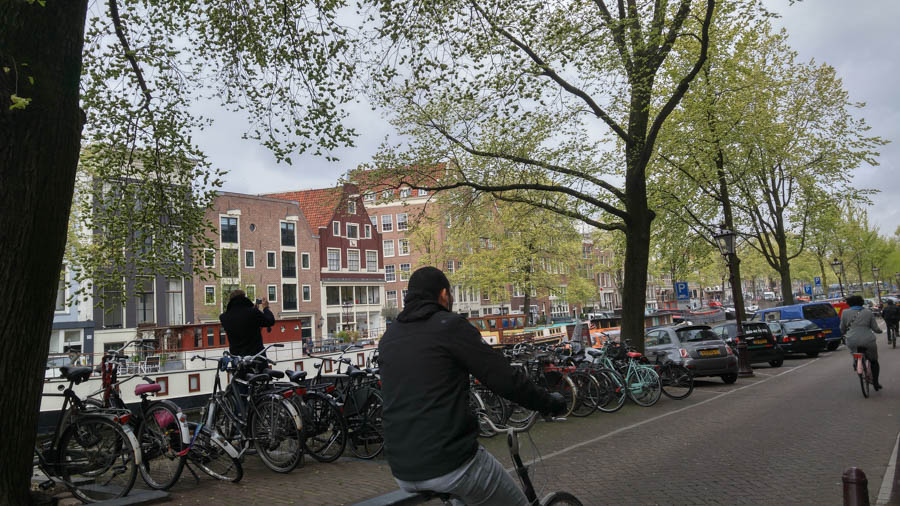 Taking a ride is a popular pastime

Interesting help wanted signs

Museums about in the city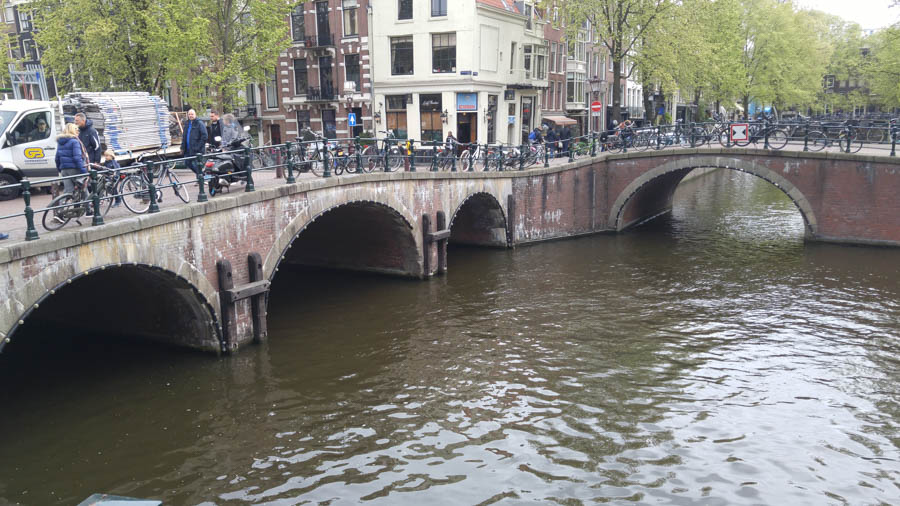 The bridges date back hundreds and hundreds of years

Block after block of row housing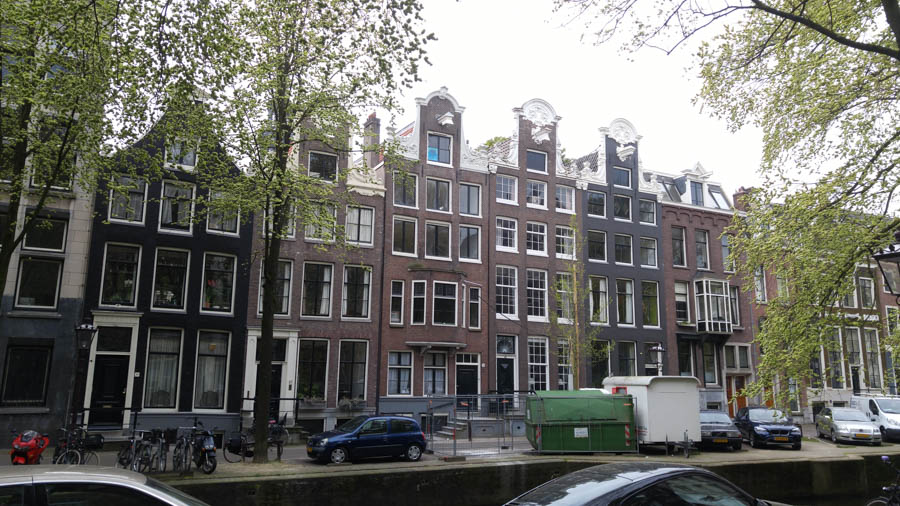 ..and amazing sight... Very clean
Did You Know? - Sorry Gwyneth and Kim, but in Denmark you wouldn't be free to name your kid Apple or North. Baby naming is regulated by several government Ministries here, to ensure that you don't saddle your offspring with a whimsical, frivolous or silly moniker.
The culture respects sameness more than standing out, so names are pretty standard. Parents can choose from about 7000 pre-approved names for boys and girls. If you try to register an odd spelling of a familiar name, chances are it will be rejected.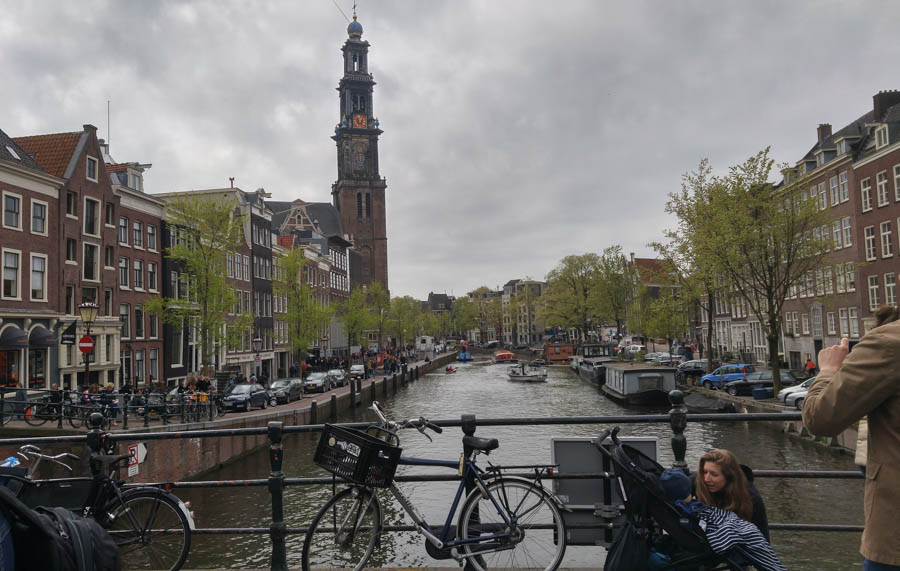 Sea front property?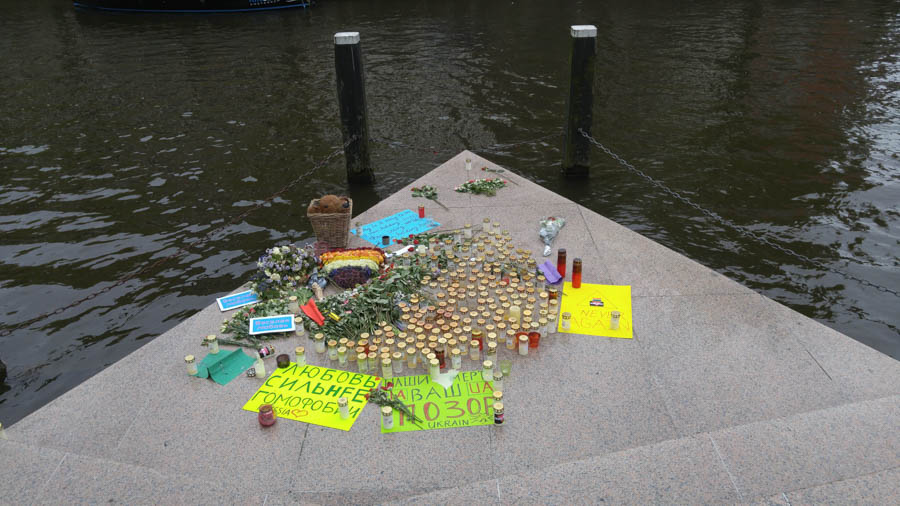 Collect money... a popular sport

There is quite an active Gay element in Copenhagen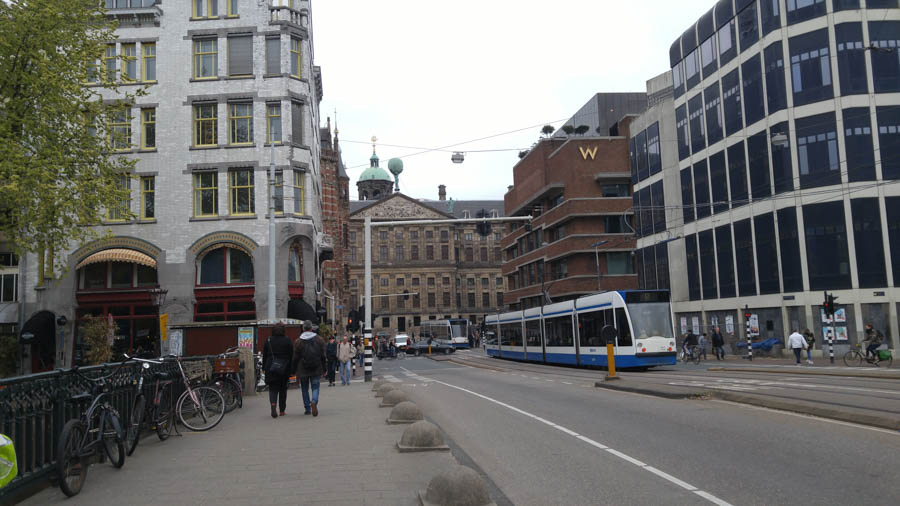 Trollys can get you anywhere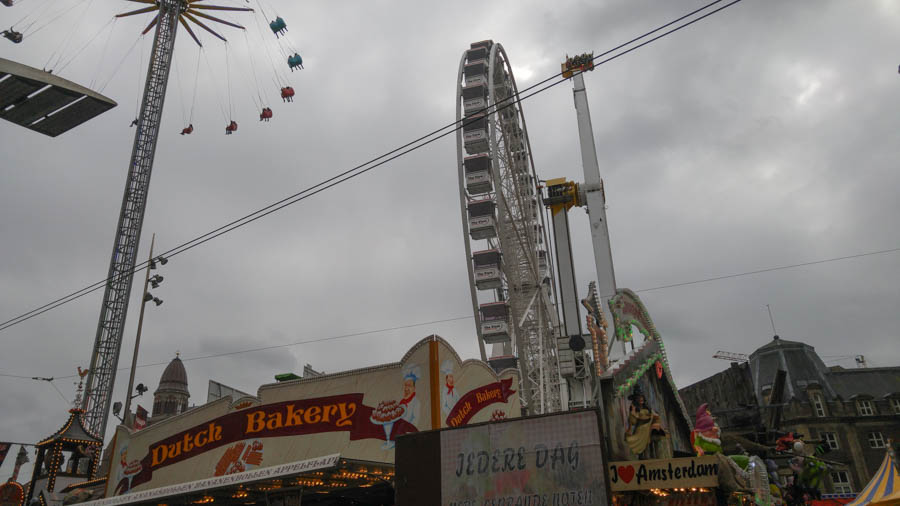 Denmark has the world's oldest amusement park
Did You Know? - Tivoli Gardens (or simply Tivoli) is a famous amusement park and pleasure garden in Copenhagen, Denmark. The park opened on 15 August 1843 and is the second-oldest operating amusement park in the world, after Dyrehavsbakken in nearby Klampenborg, also in Denmark.
With 4.6 million visitors in 2016 , Tivoli is the second-most popular seasonal amusement park in the world after Europa-Park. Tivoli is the most-visited theme park in Scandinavia, and the fifth most-visited theme park in Europe, only behind Disneyland Park (Paris), Europa-Park, Walt Disney Studios Park and Efteling.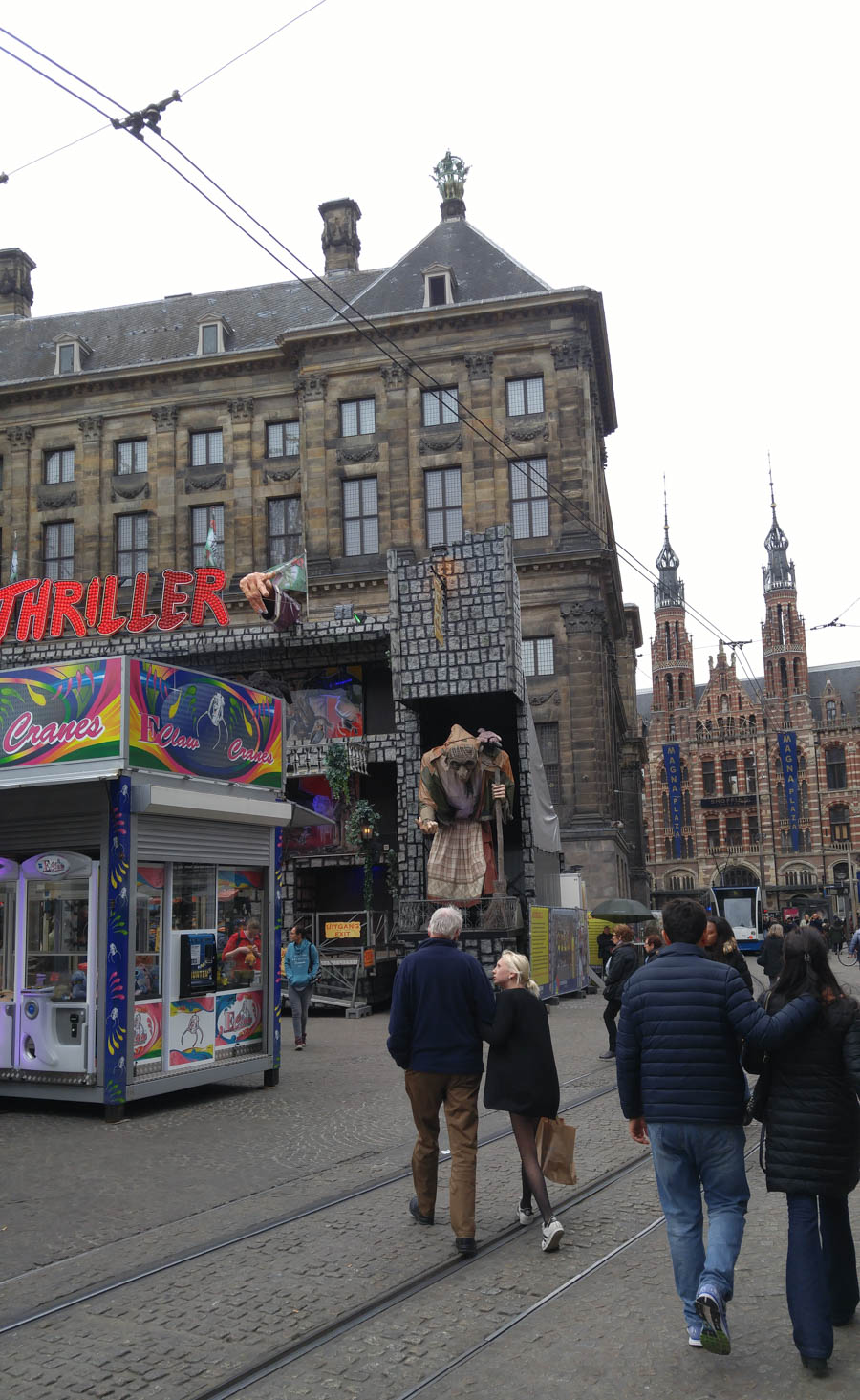 Ride it if you dare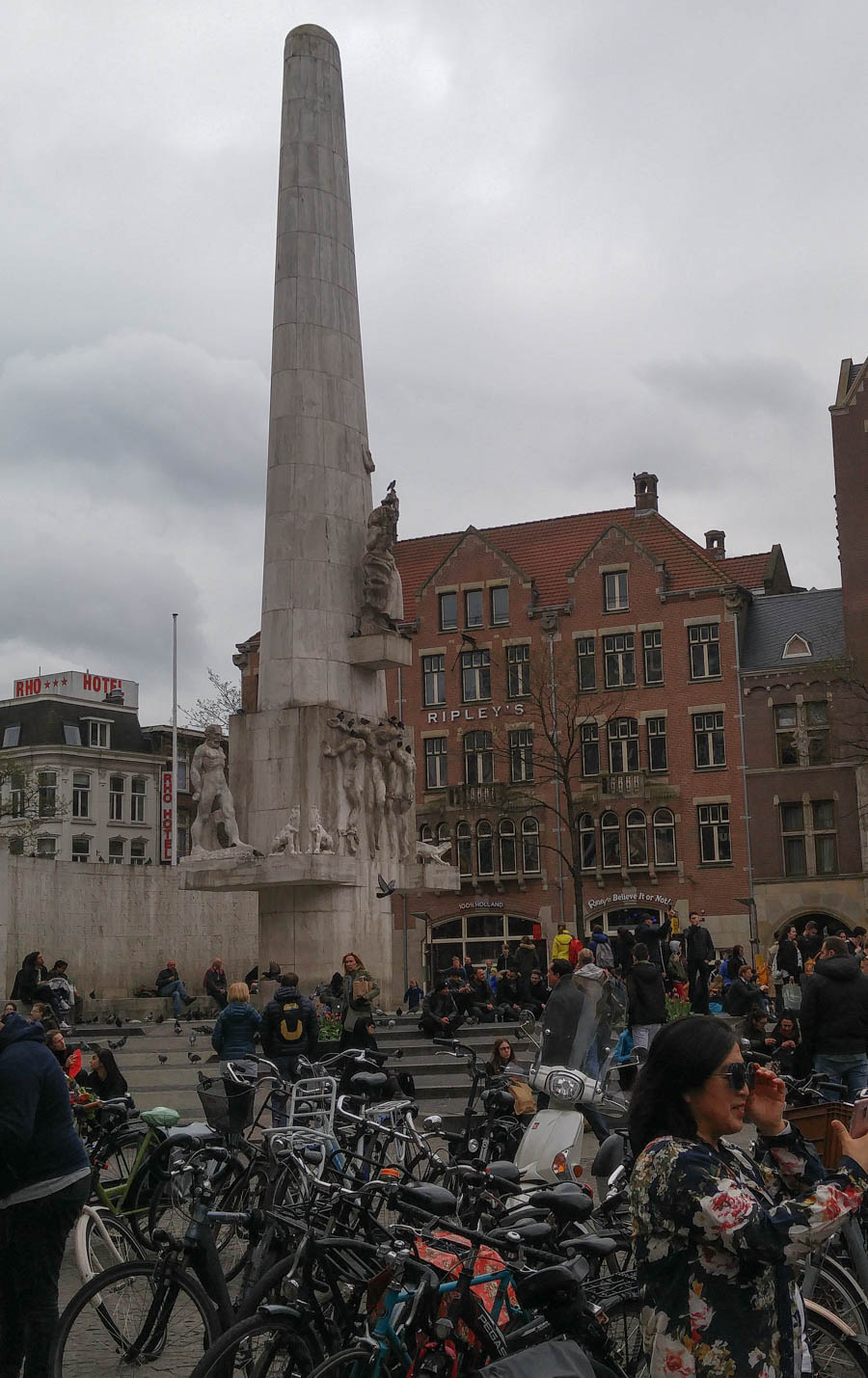 Did we say bicycles?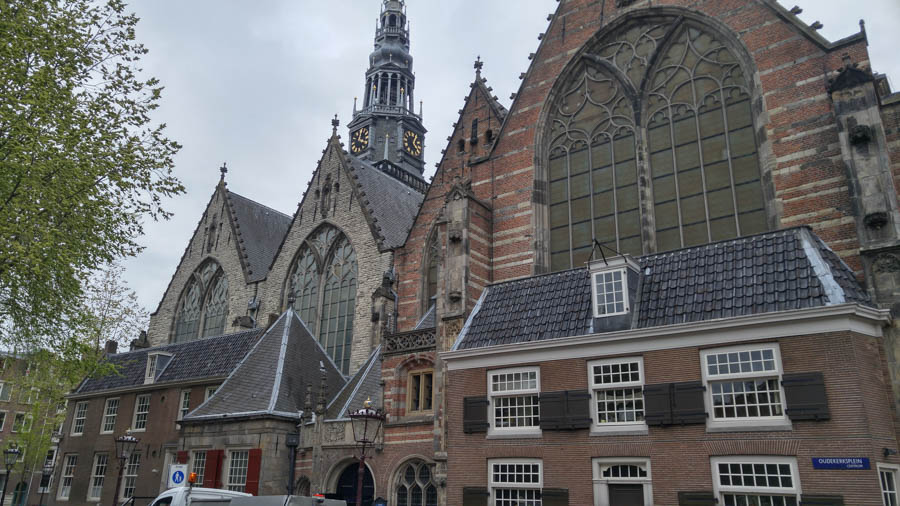 Churches are all around the central part of the city

Watch the traffic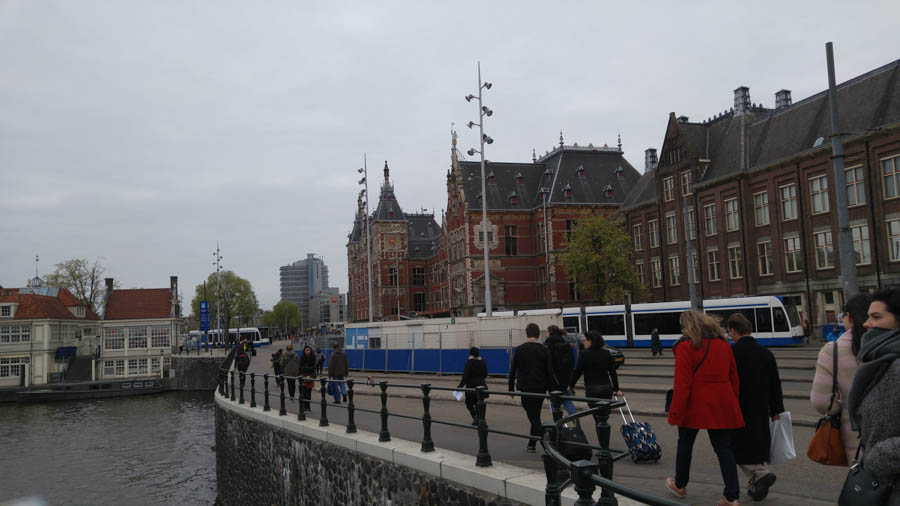 Everyone is heading to the central train station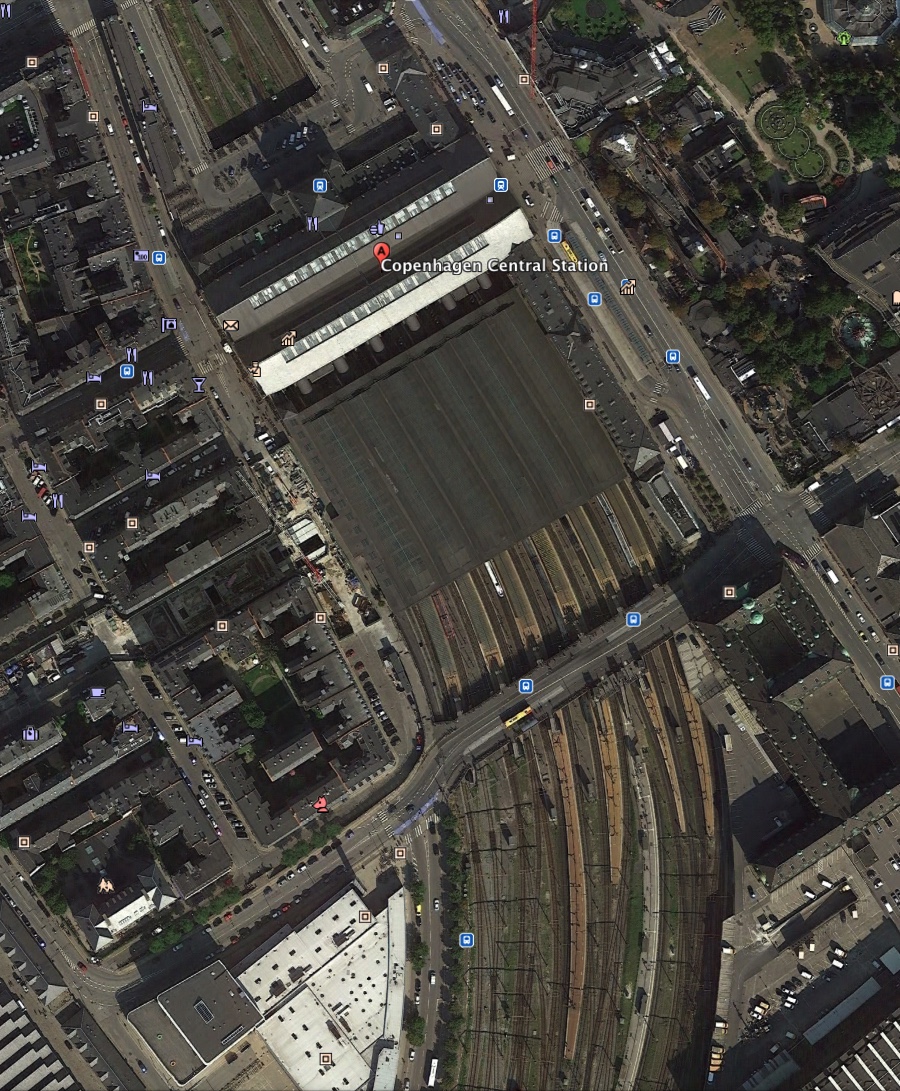 Loads of trains coming and going
Did You Know? - Copenhagen Central Station (Danish: Københavns Hovedbanegård, abbreviated København H) is the main railway station in Copenhagen, Denmark and the largest railway station in Denmark, although Nørreport Station has a larger passenger throughput if urban S-train and Metro services are included. It is situated between the districts of Indre By and Vesterbro with entrances from Bernstorffsgade (at Tivoli Gardens), Banegårdspladsen, Reventlowsgade and access to platforms from Tietgensgade.
Copenhagen Central Station is the hub of the DSB railway network serving Denmark and international destinations. It offers InterCity and Express trains services across Denmark, as well as services to several international destinations, regular and frequent regional train services to and from Zealand and southern Sweden (also referred to as Øresund trains).
The station also services the Copenhagen S-train network, but the S-train system in Copenhagen doesn't use any kind of hub at all. It is an urban transit which differs from most Metro systems mainly by being a type of railway. At the station are two platforms with four tracks that are used by the S-trains only. All other trains usually use the other four platforms and eight tracks.

A magnificent structure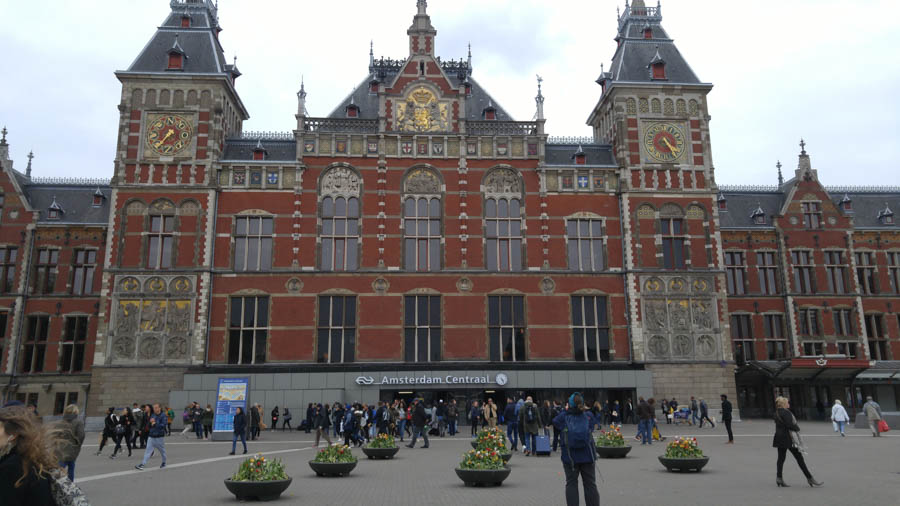 It is huge facility

A lite lunch and then back to the hotel to pack!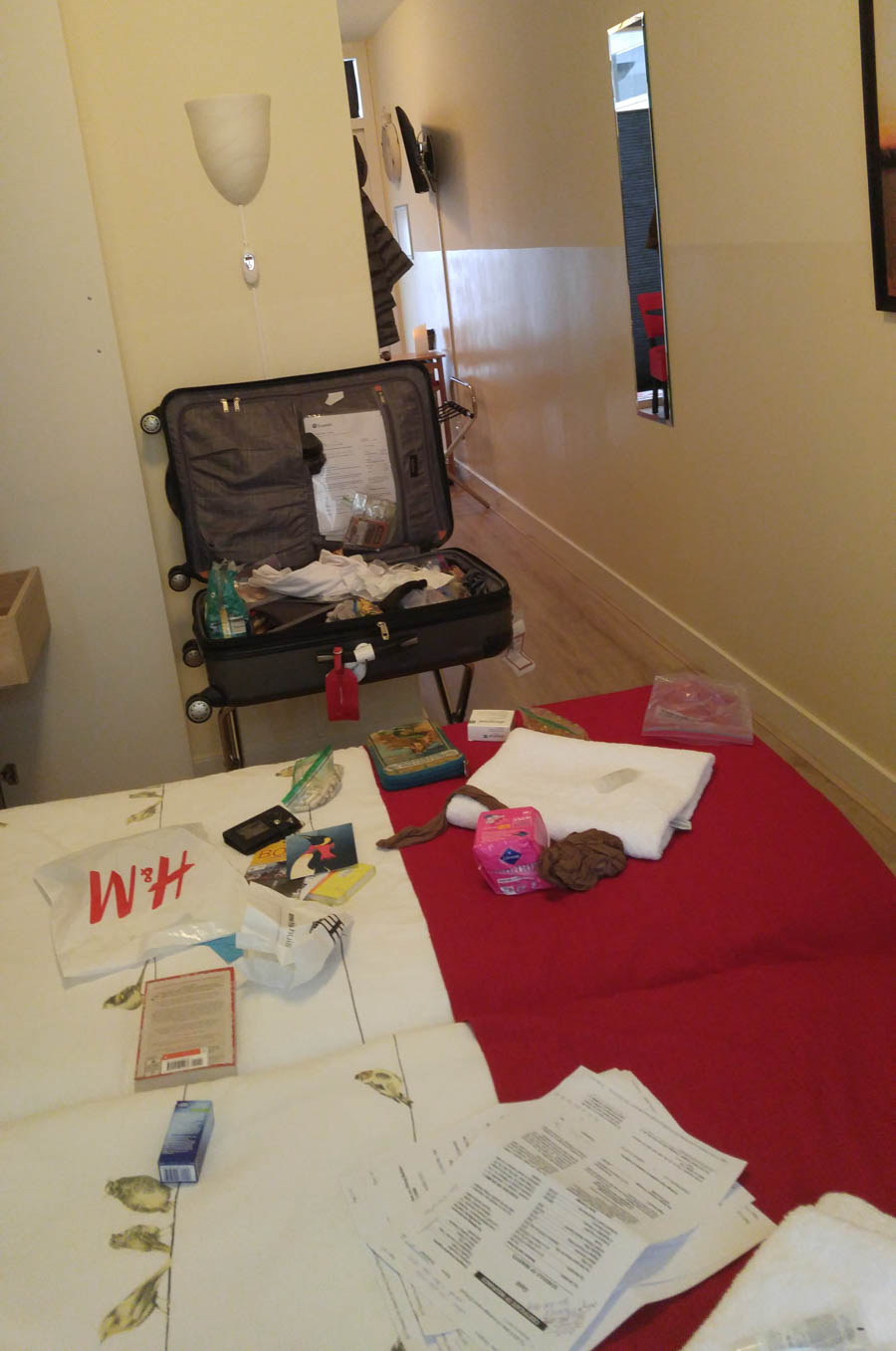 Check the schedule and off we go to the airport

One last shot... Can't resist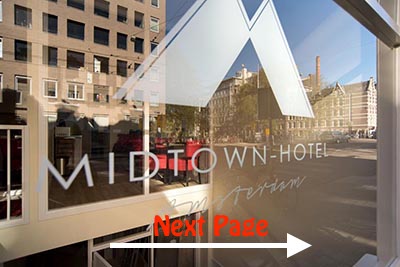 Off we go flying to Amsterdam and
staying at the Midtown Hotel (Page Five)