January 23rd Return To Berlin For a Little More Sightseeing (Page Five)
Up and at them... It's January 23rd and we are heading home soon. One last run around town!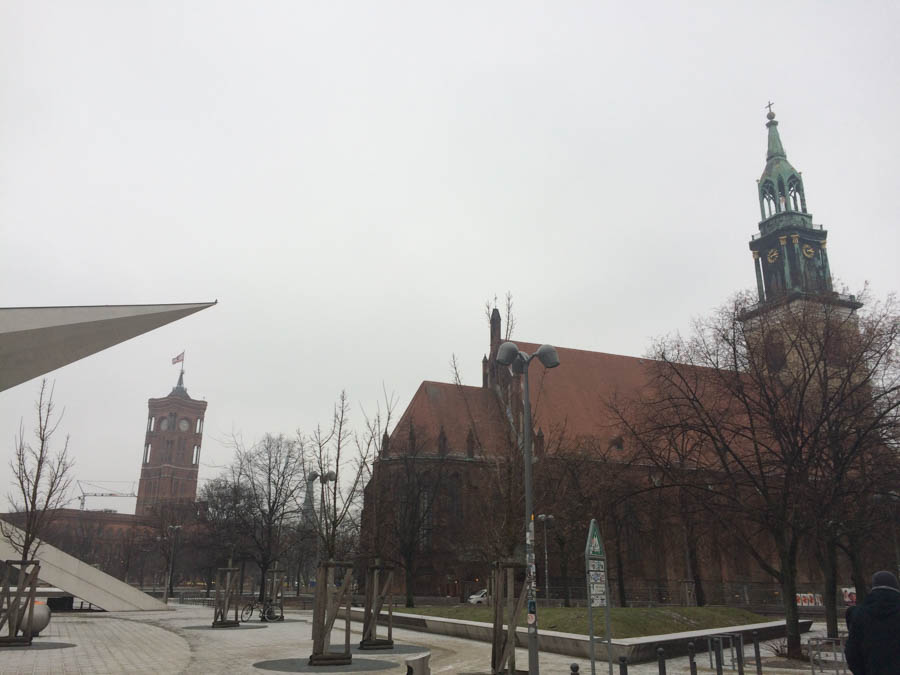 Old as dirt!
Did You Know? - St. Mary's Church, known in German as the Marienkirche, is a church in Berlin, Germany. It is located on Karl-Liebknecht-Straße (formerly Kaiser-Wilhelm-Straße) in central Berlin, near Alexanderplatz. The exact age of the original church site and structure is not precisely known, but it was first mentioned in German chronicles in 1292. It is presumed to date from earlier in the 13th century. The architecture of the building is now largely composed of comparatively modern restoration work which took place in the late 19th century and in the post-war period. The church was originally a Roman Catholic church, but has been a Lutheran Protestant church since the Protestant Reformation.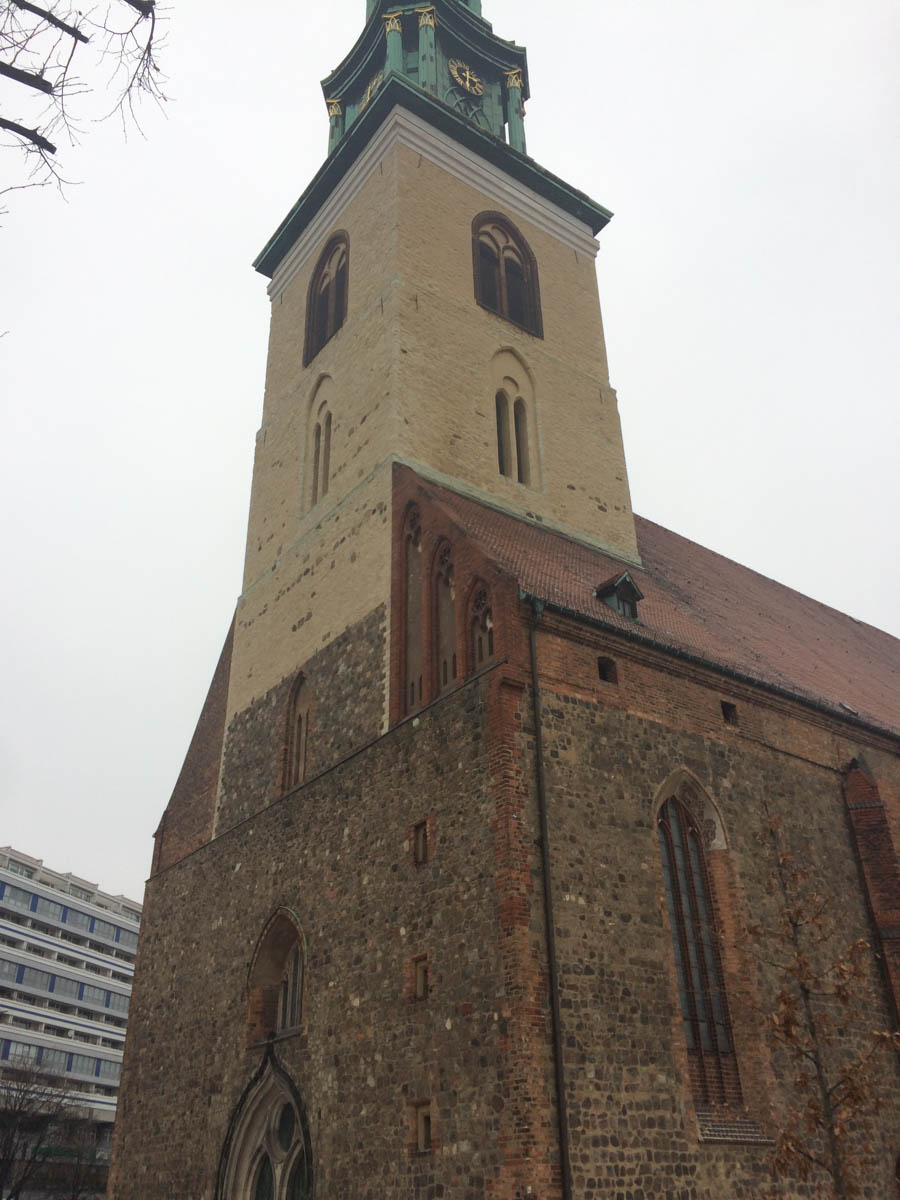 How did it withstand the bombing of WWII?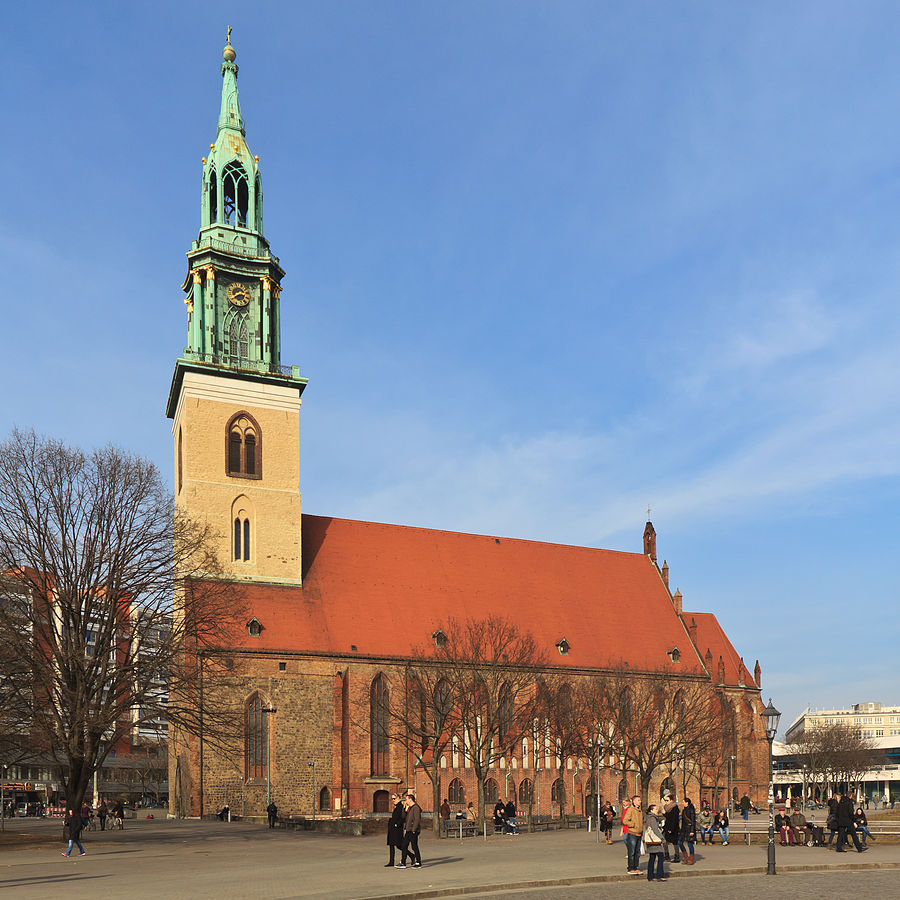 Quite pretty when the sun is out and the snow is gone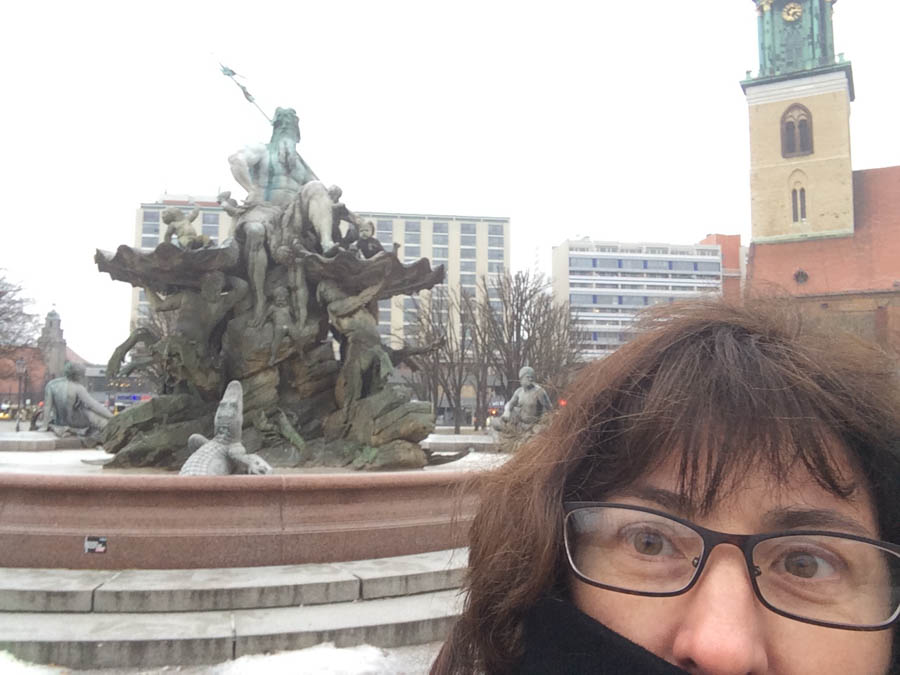 "One word. B-r-r-r-r-r-r-r-r-r-r-r"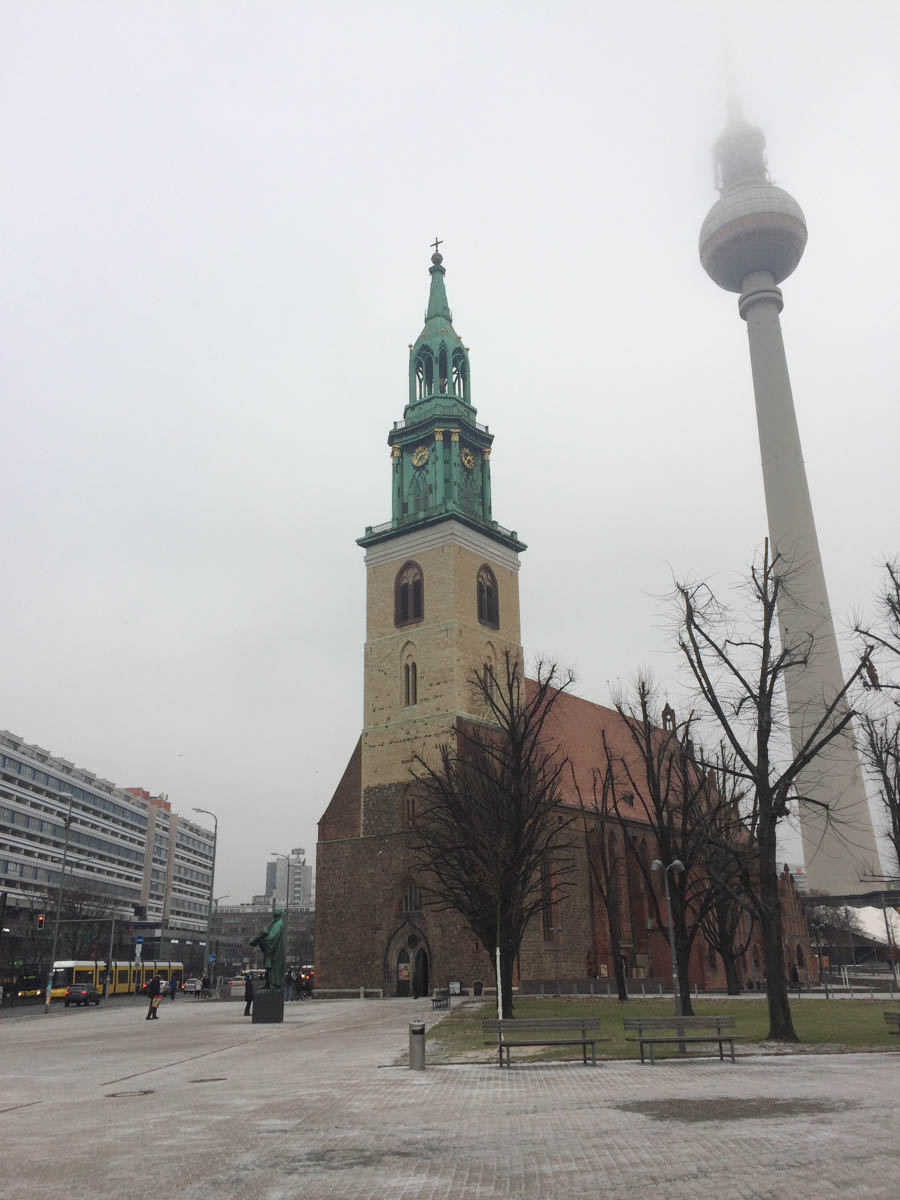 The TV Tower is right next door
Did You Know? - The Fernsehturm is a television tower in central Berlin, Germany. Close to Alexanderplatz in Berlin-Mitte, the tower was constructed between 1965 and 1969 by the administration of the German Democratic Republic.
The original total height of the tower was 365 metres (1,198 ft), but it rose to 368 metres (1,207 ft) after the installation of a new antenna in 1997.[2] The Fernsehturm is the fourth tallest freestanding structure in Europe, after Moscow's Ostankino Tower, the Kiev TV Tower and the Riga Radio and TV Tower. The sphere is a visitor platform and a revolving restaurant in the middle of the sphere. The visitor platform, also called panoramic floor, is at a height of about 203 metres (666 ft) above the ground and visibility can reach 42 kilometres (26 mi) on a clear day. The restaurant Telecafé, which rotates once every 30 minutes, is a few metres above the visitors platform at 207 metres (679 ft).
When first constructed, it turned once per hour; the speed was later doubled following the tower's 1997 renovation. Inside the shaft, two lifts shuttle visitors to the sphere of the tower within 40 seconds.

Across the square we saw a parade/military activity

Perhaps time for dinner and rest for the flight home?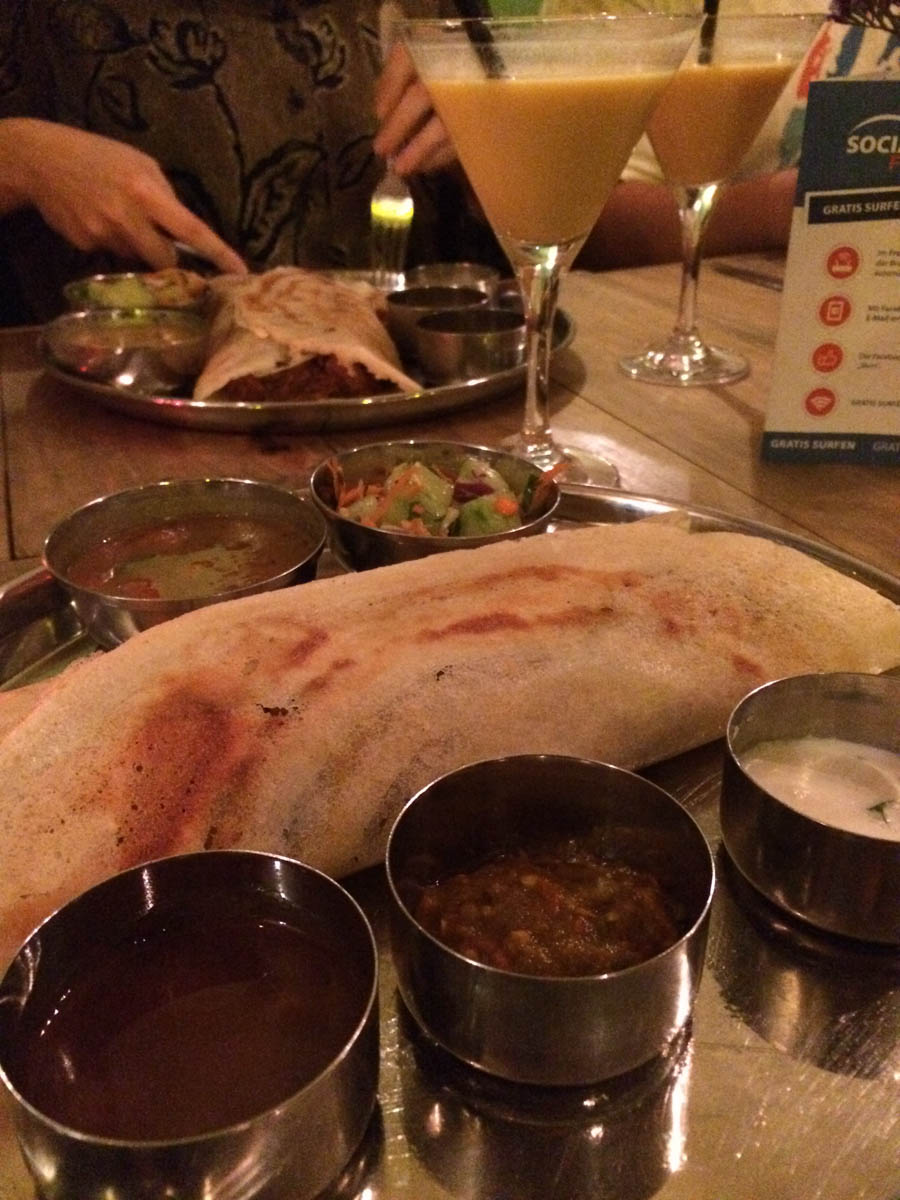 Mexican food? We think not!

This we recognize...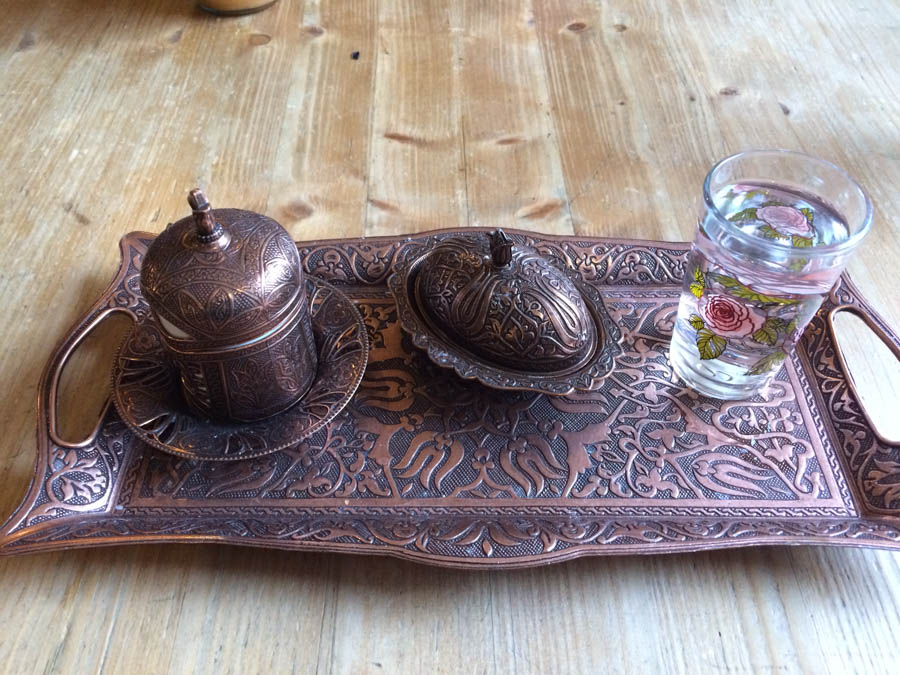 The service was quite interesting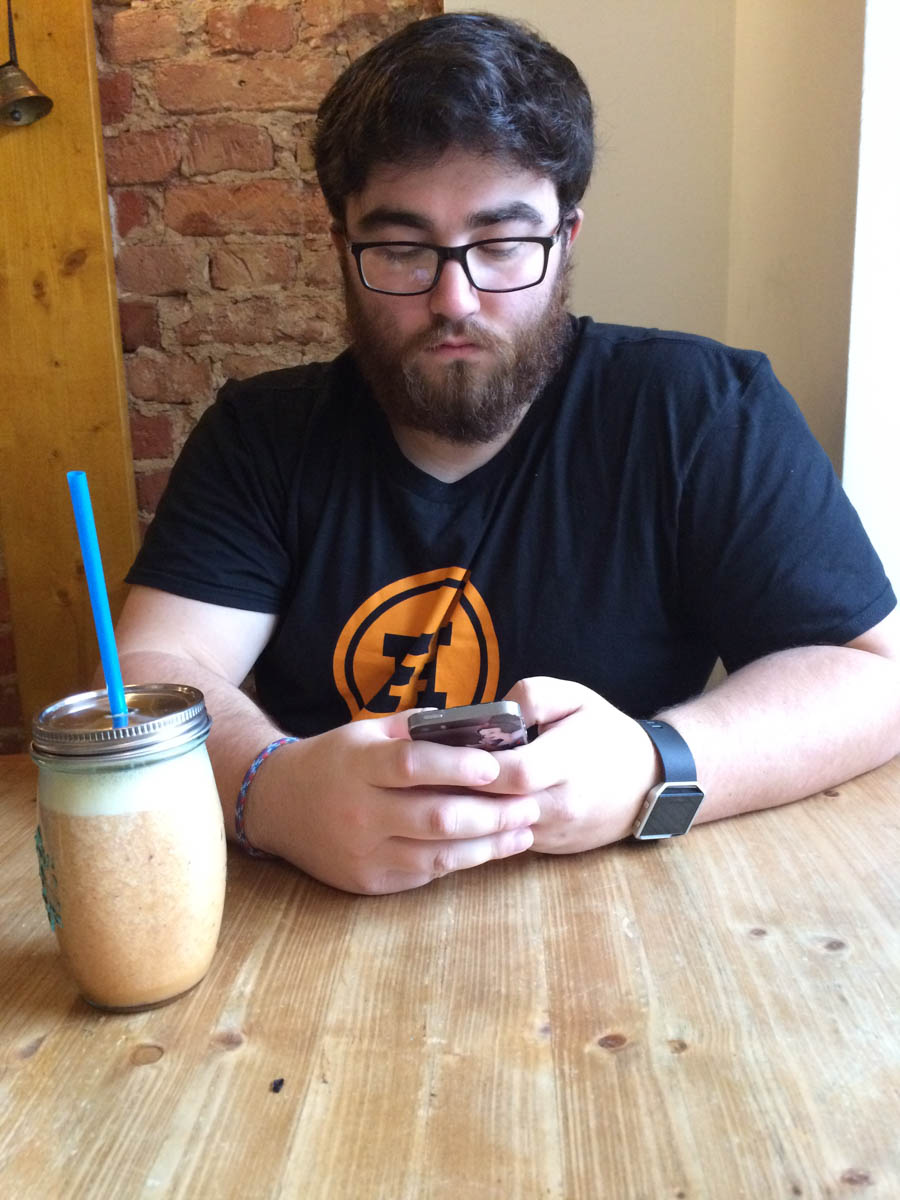 Harper getting back in practice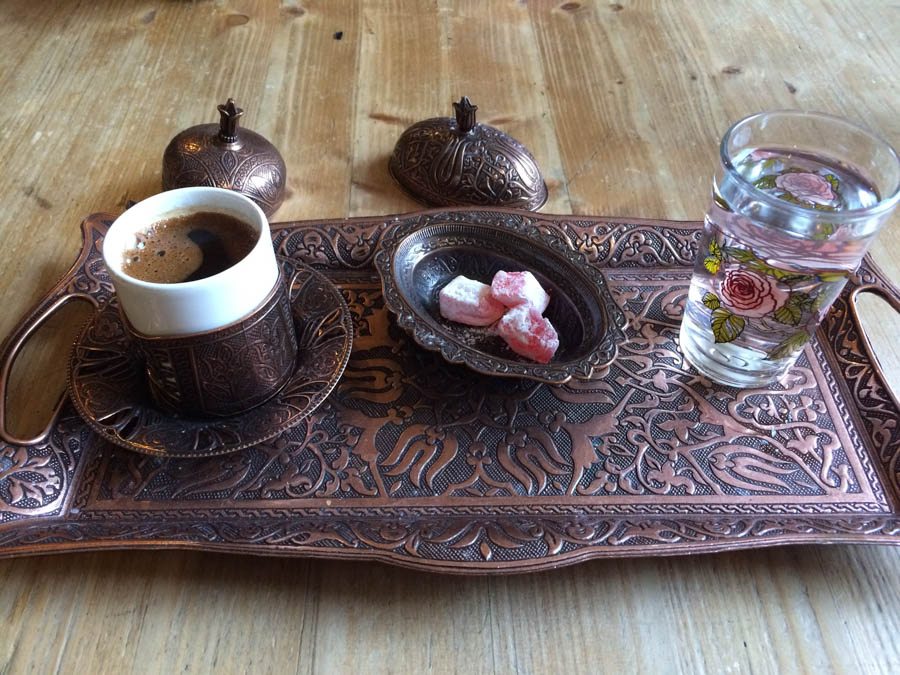 Looks yummy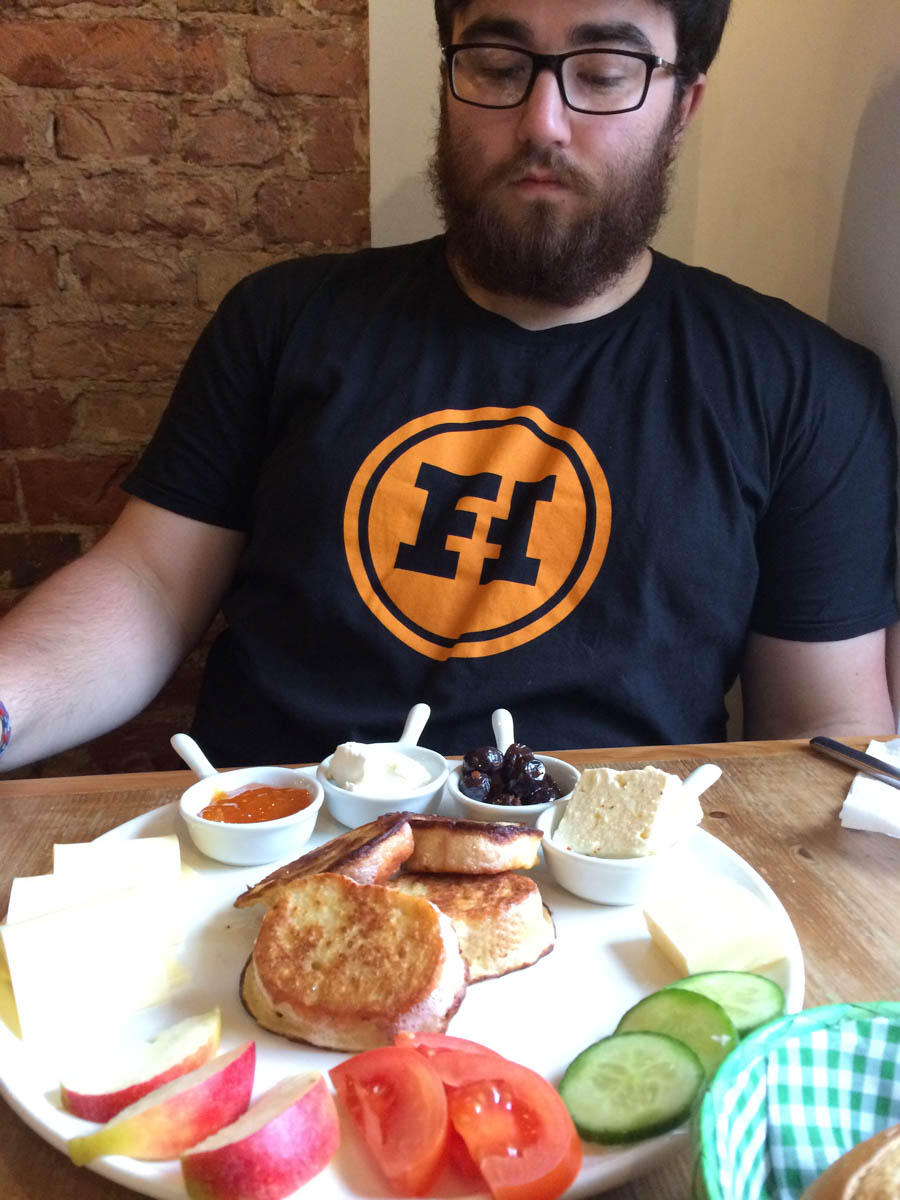 "I am going to eat the whole thing!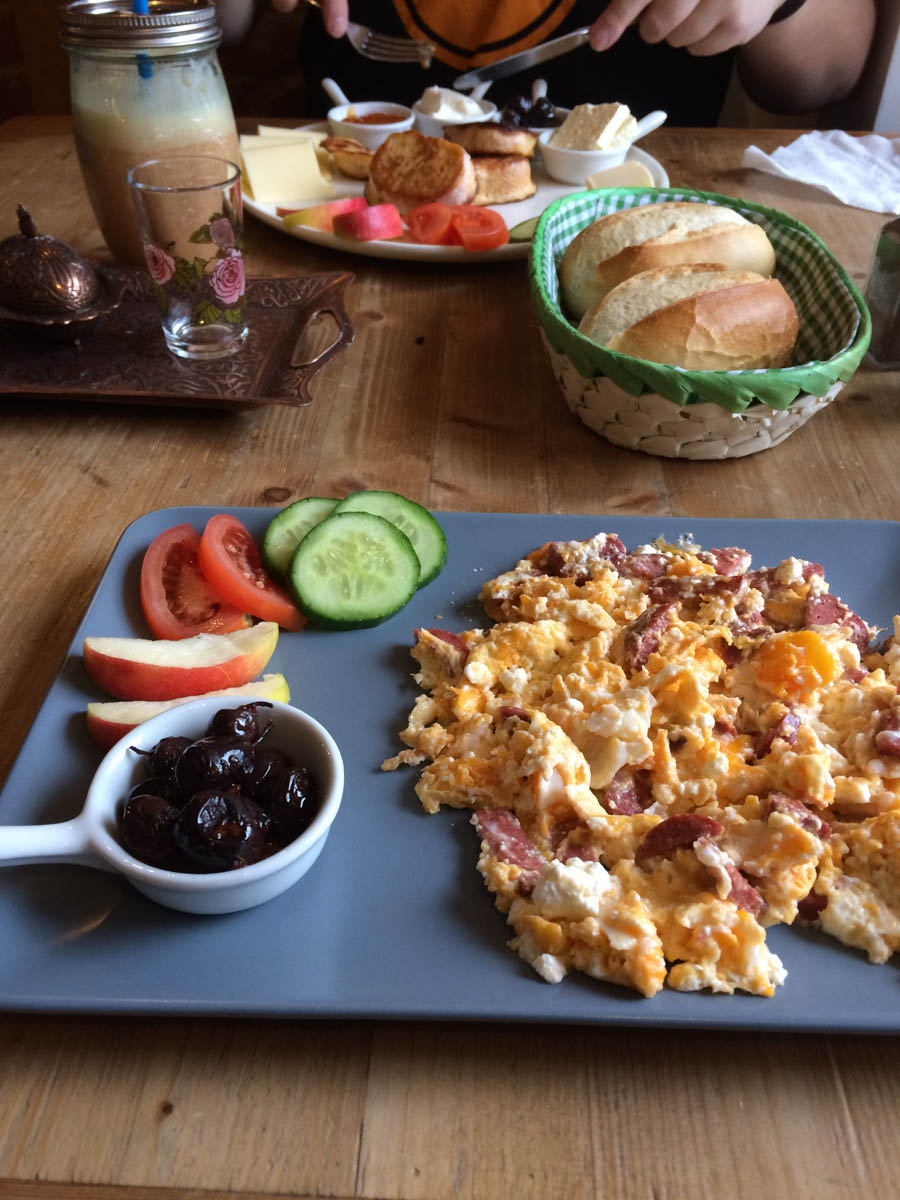 Mom is going to be stuffed
January 24th And We Are Flying Home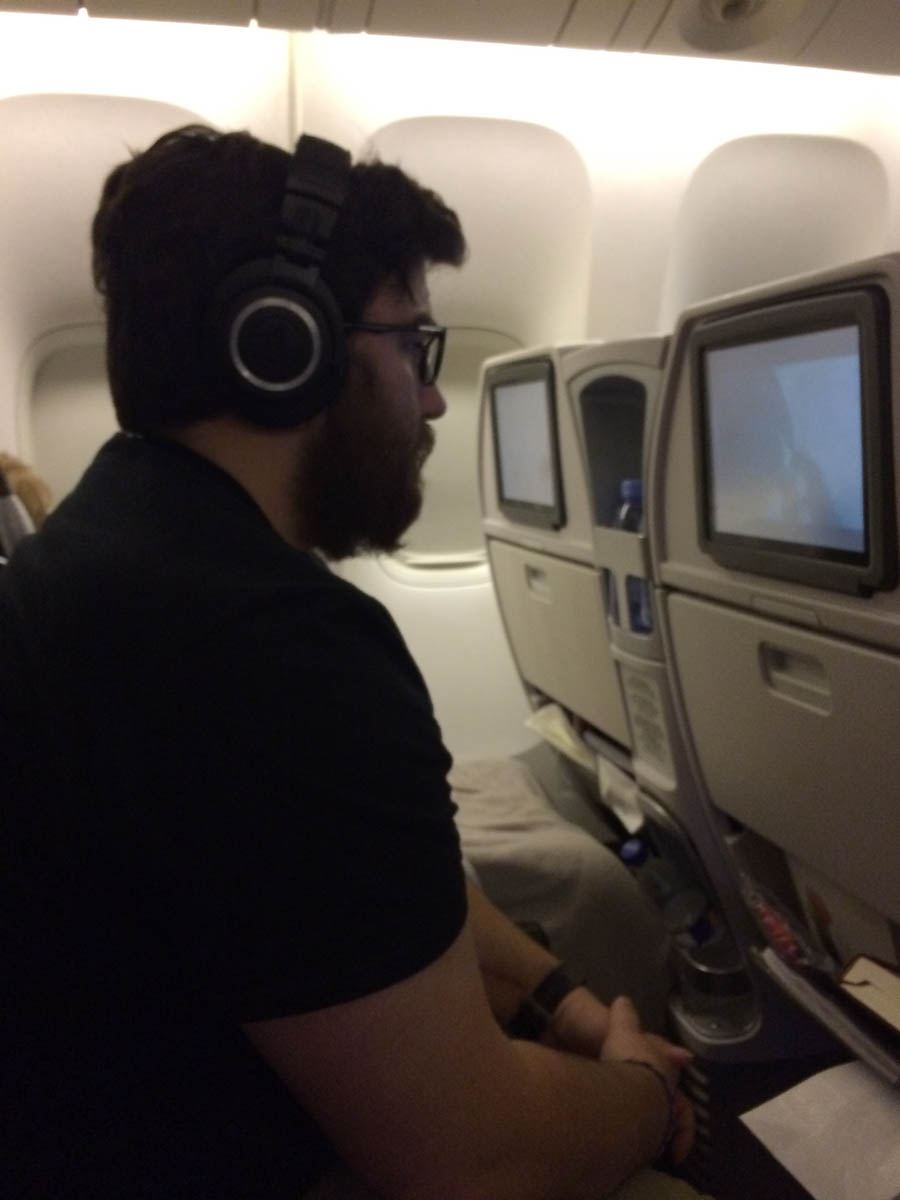 Page 1 - Back Home