We Are Off And Running Tuesday AM At 9:30.... Zoom
We wanted to visit the Porter's and see Aunt Kaye who just broke her shoulder so we decided to head north for a zoom-zoom trip. San Jose on Tuesday Evening and Stockton on Wednesday morning. Our dear neighbors are watching the babies for this quick trip!
Did You Know? - U.S. Route 101, or U.S. Highway 101, is an important north–south U.S. highway that runs through the states of California, Oregon, and Washington, on the West Coast of the United States. It is also known as El Camino Real (The Royal Road) where its route along the southern and central California coast approximates the old trail which linked the Spanish missions, pueblos, and presidios. It merges at some points with California Highway 1.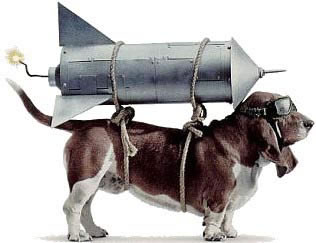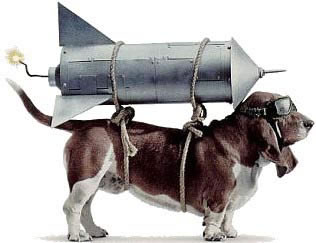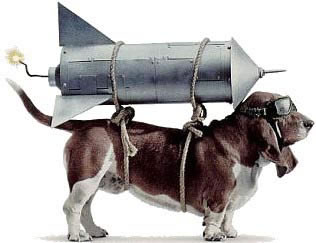 An new improved faster way to get to the destination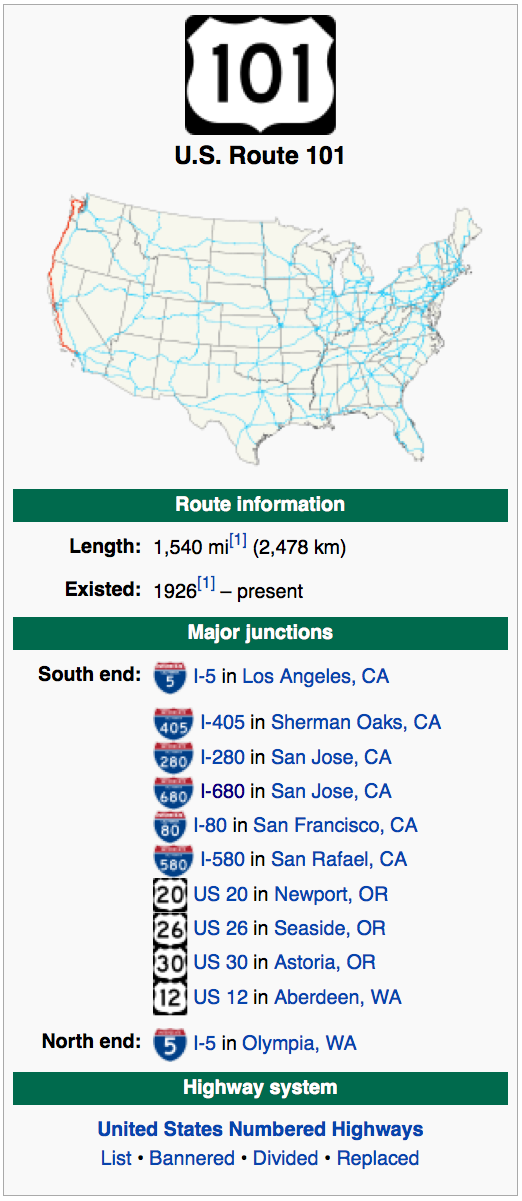 Start Your Engines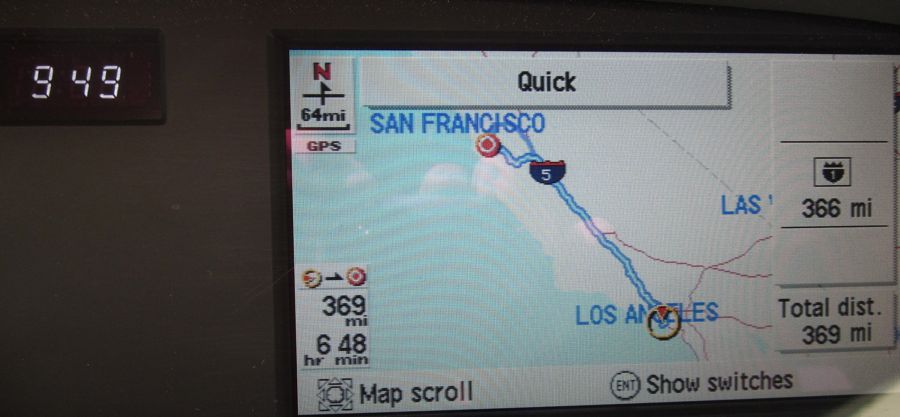 Step 1 - Consulting GPS

Pepperdine University had their 9/11 display up! So very beautiful
Did You Know? - Pepperdine University is an independent, private, medium-sized university affiliated with the Churches of Christ. The university's 830-acre (340 ha) campus overlooking the Pacific Ocean in Malibu, California, United States, is the location for Seaver College, the School of Law, the Graduate School of Education and Psychology, the Graziadio School of Business and Management, and the School of Public Policy. Courses are taught in Malibu, at six graduate campuses in southern California, and at international campuses in Germany, England, Italy, China, Switzerland, and Argentina.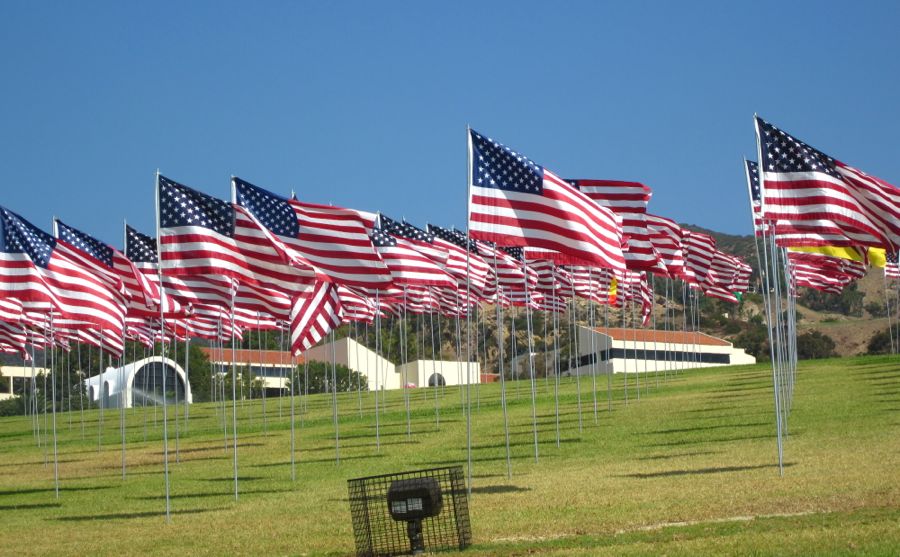 3000 flags... one for each person who died... See the non-American flags interspersed

It was a beautiful day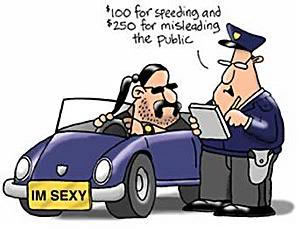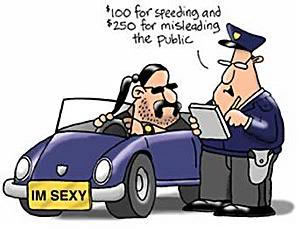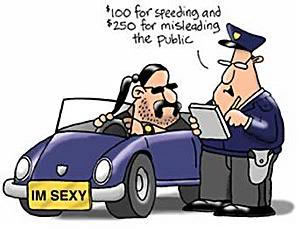 We are almost at Point Mugu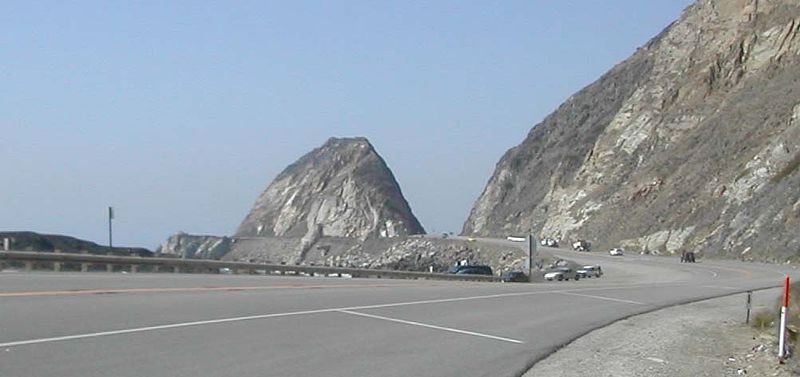 "Mugu Rock" formed when a cut through the ocean side mountain for the Pacific Coast Highway at Point Mugu, California
Did You Know? - The Mugu Rock is a distinctive feature of the coastal headland promontory that has been featured in hundreds of film shoots and television commercials. The Rock was formed when a path for the Pacific Coast Highway was cut through the mountain. It marks a western end of the Santa Monica Mountains, and the old Rancho Guadalasca boundary.
Point Mugu (play /məˈɡuː/), California is an unincorporated area and geographical promontory on the Pacific coast in Ventura County, near the town of Port Hueneme and the city of Oxnard. The name is believed to be derived from the Chumash Indian term Muwu, meaning beach, which was first mentioned by Cabrillo in his journals in 1542.
It is also a name applied to the nearby Naval Air Station—NAS Point Mugu—a test range facility known by various names over the years, including Pacific Missile Test Center and Naval Air Missile Test Center.

101 was torn up and we had quite a time going through the detours to get onto 101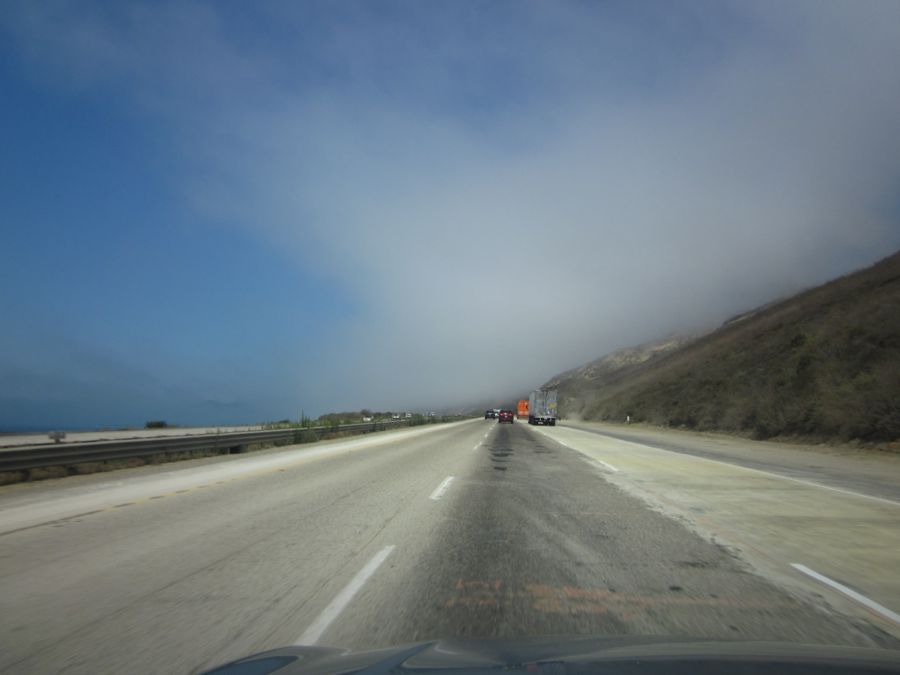 This piece of a cloud seemed to come from nowhere... At night it would have been spooky

The Gaviota Rest Stop ... About three hours of driving so far... 160 miles into our destination

Right before the tunnel
10 More Miles And It Is Time To Eat!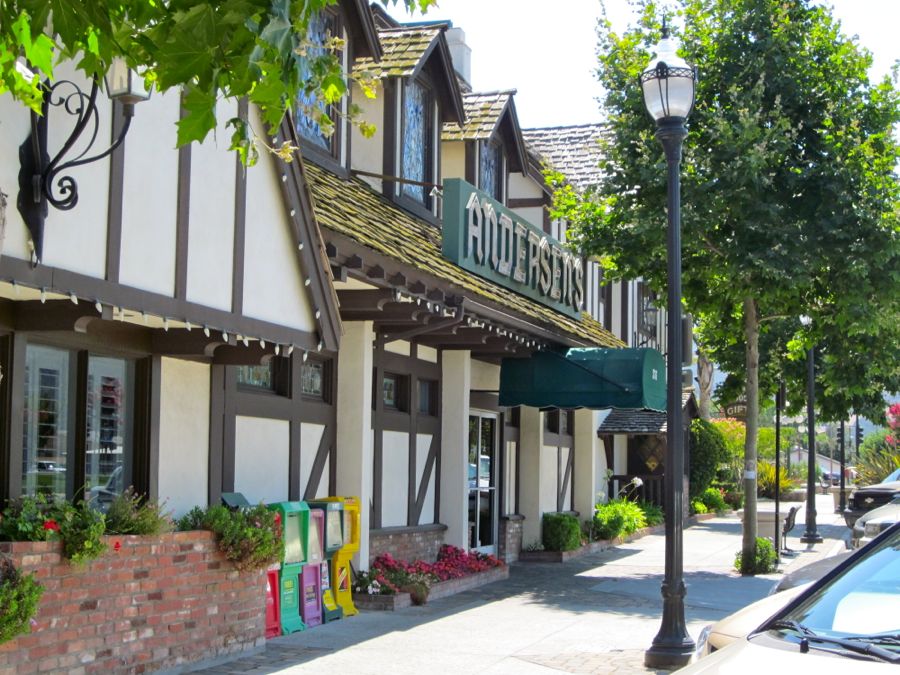 Andersen's Split Pea Soup... It's tradition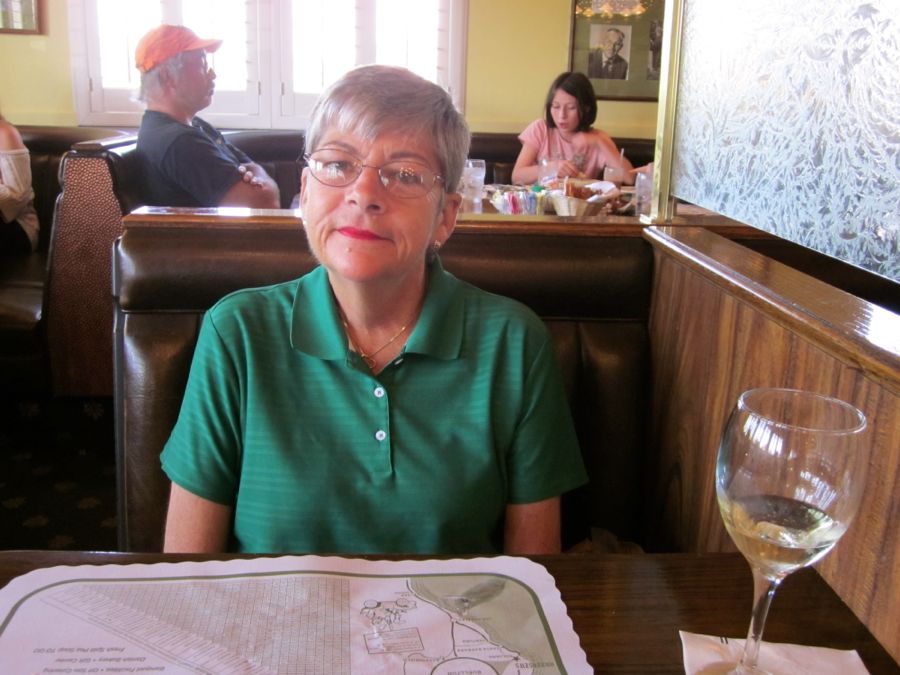 Glass of wine and a bit of lunch

"The ice cream was this big before I started!"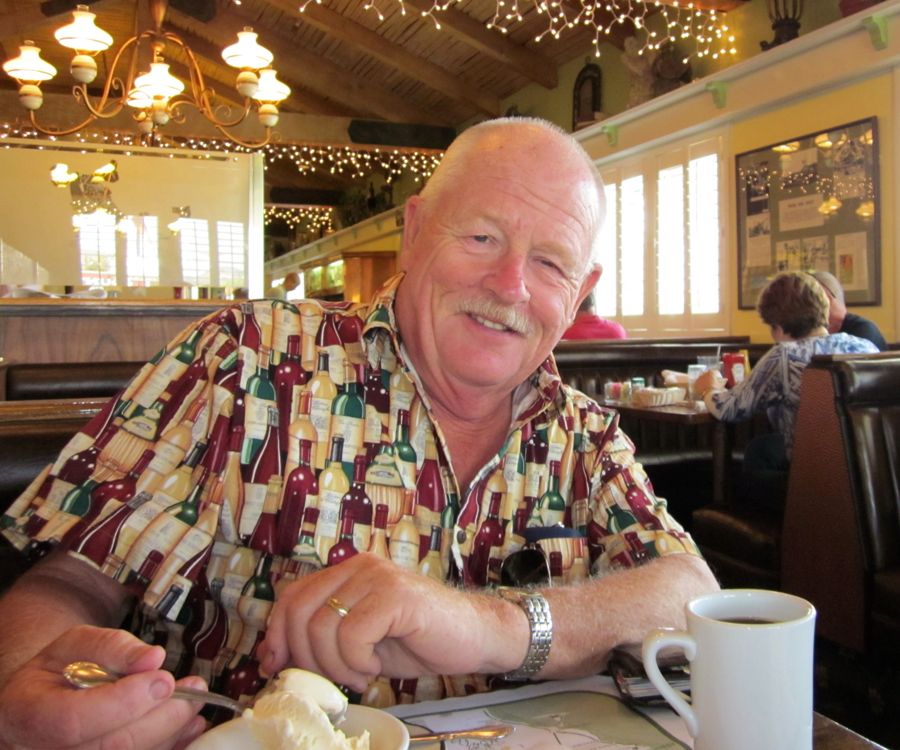 Hello there
The Stretch Run

We are now inland where it gets a bit warm and dry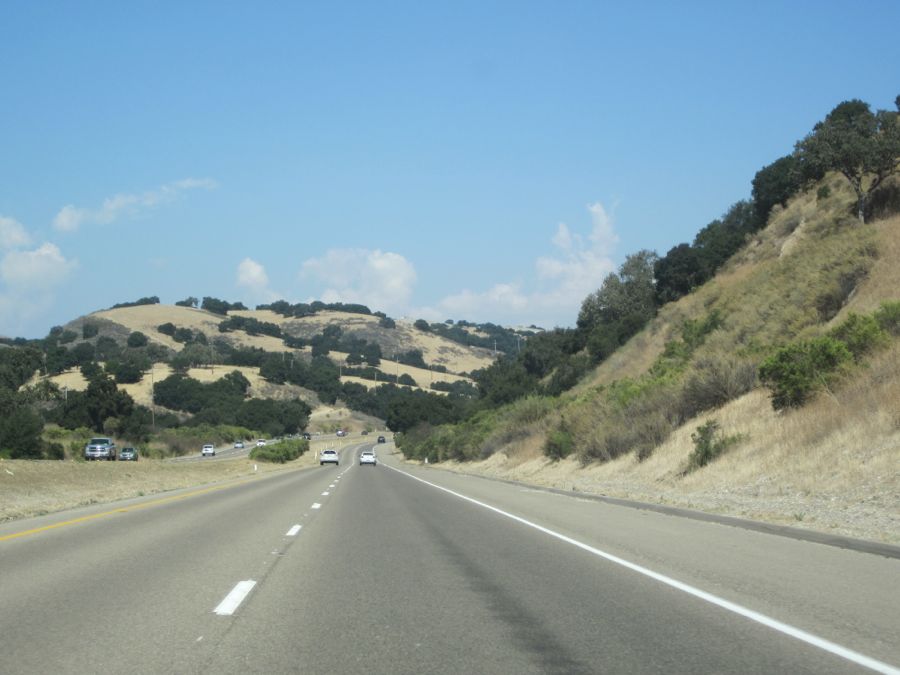 Miles and miles or miles and miles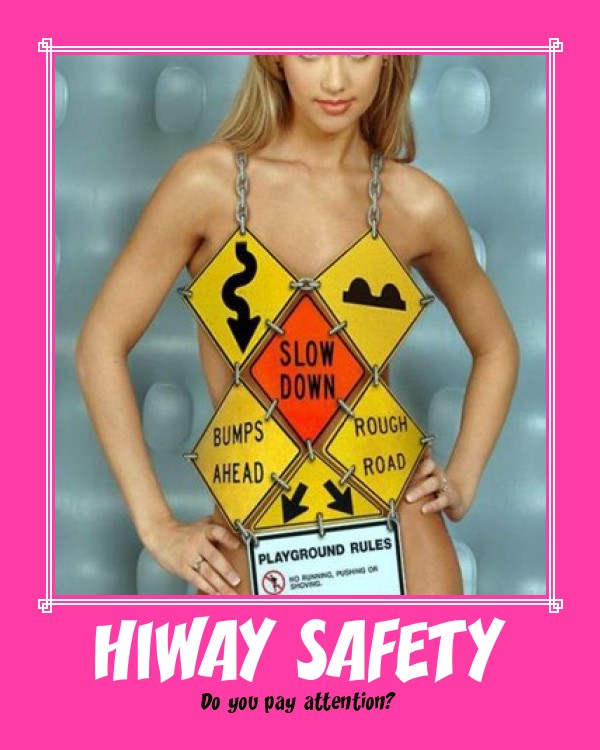 The thunderhead in the distance was quite distinct
Did You Know? - Cumulonimbus (Cb) is a towering vertical cloud (family D2) that is very tall, dense, and involved in thunderstorms and other inclement weather. Cumulonimbus originates from Latin: Cumulus "accumulated" and nimbus "rain". It is a result of atmospheric instability. These clouds can form alone, in clusters, or along a cold front in a squall line. They create lightning through the heart of the cloud. Cumulonimbus clouds form from cumulus clouds (namely from cumulus congestus) and can further develop into a supercell, a severe thunderstorm with special features.
After An Hour It Was Time To Stop Again At The New Camp Roberts Stop

The rest stops were quite nice....
Did You Know? - The northbound rest area near the East Garrison exit and the southbound rest area near the Bradley/Camp Roberts exit had been closed to the public for several months.
Work crews upgraded the sites to comply with current Americans with Disabilities Act standards and make other improvements in the $6 million project.
The sites' previous structures were more than 40 years old didn't meet the needs of their more than 1.5 million annual users, according to Caltrans.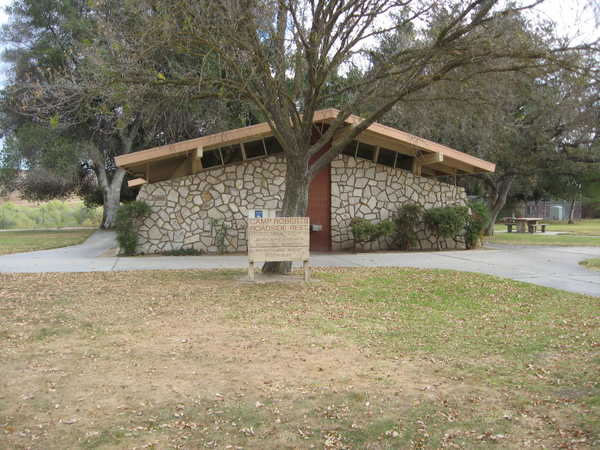 After fourty years of use...
Construction work included demolition and replacement of existing buildings with new expanded restroom facilities, upgrades to accessible parking, new maintenance equipment storage buildings and a revitalized pedestrian core.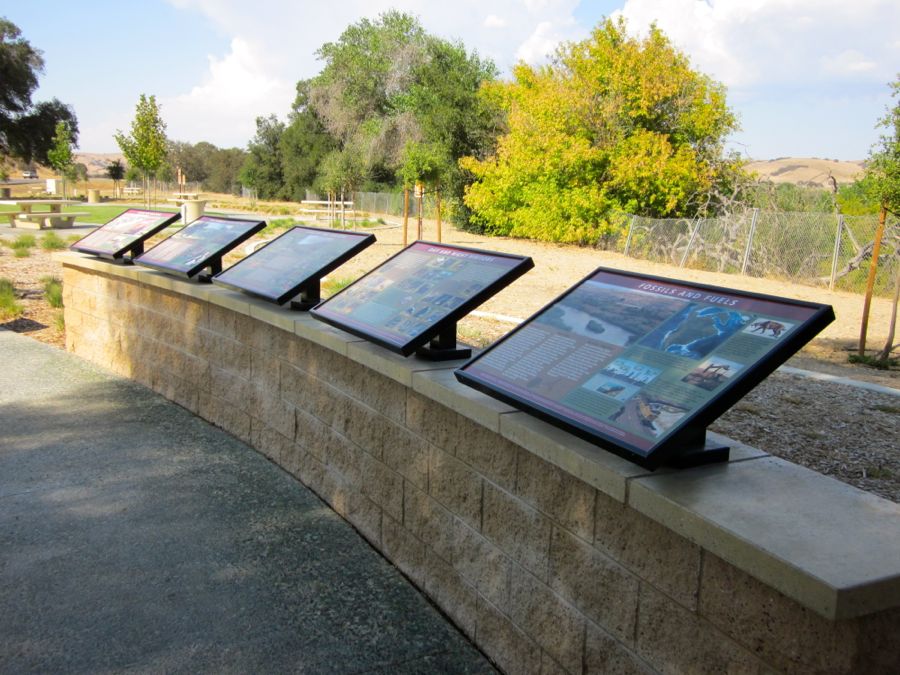 Interesting signs about the area surrounding the rest stop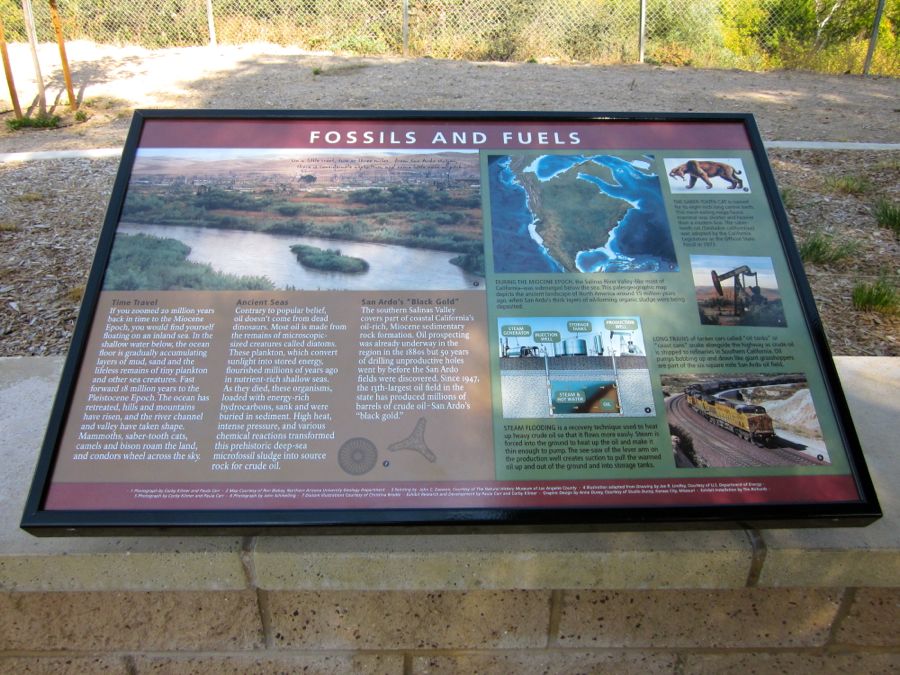 The clouds were beautiful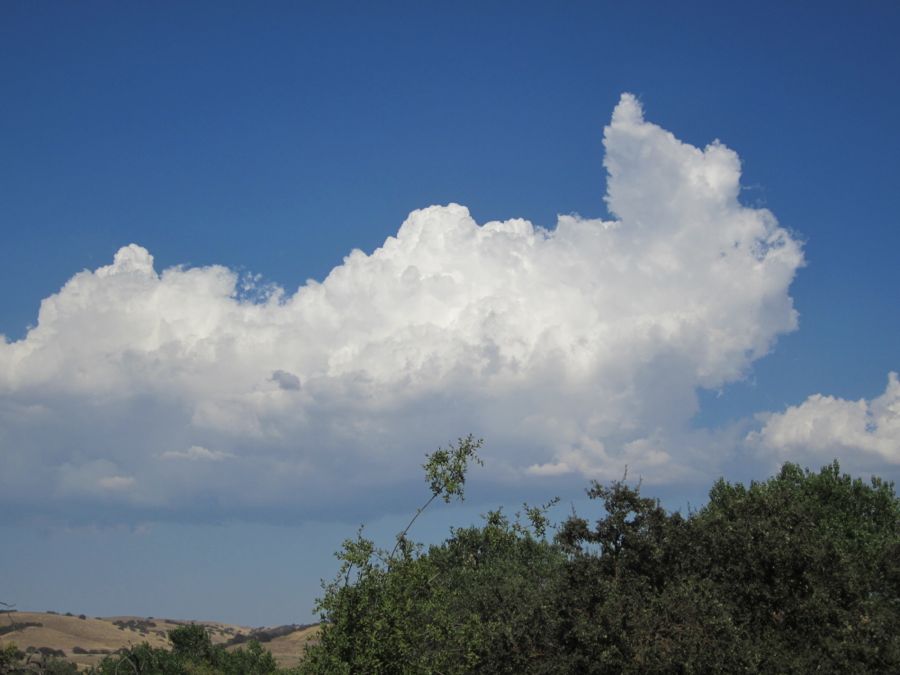 There is rain happening somewhere
Saratoga And Dinner At La Fondue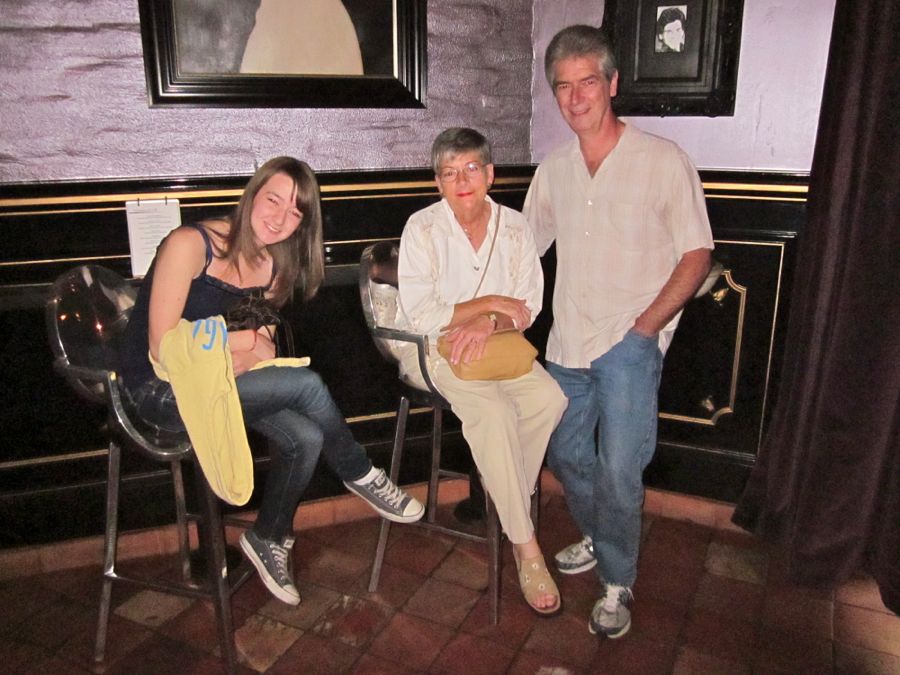 Diane was at school so we went ahead of time

Who was watching over Paul???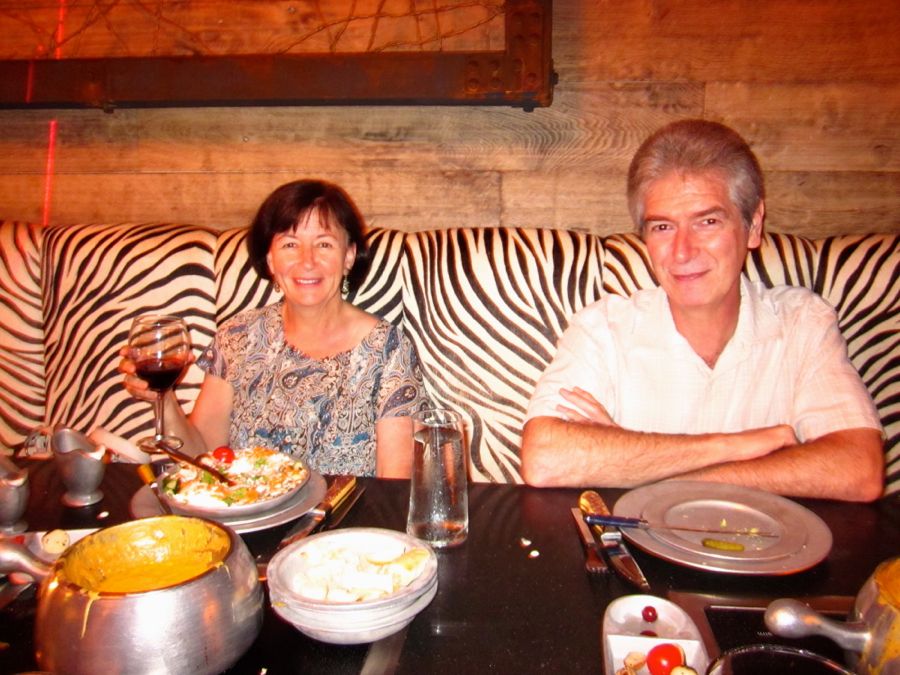 Who is this person?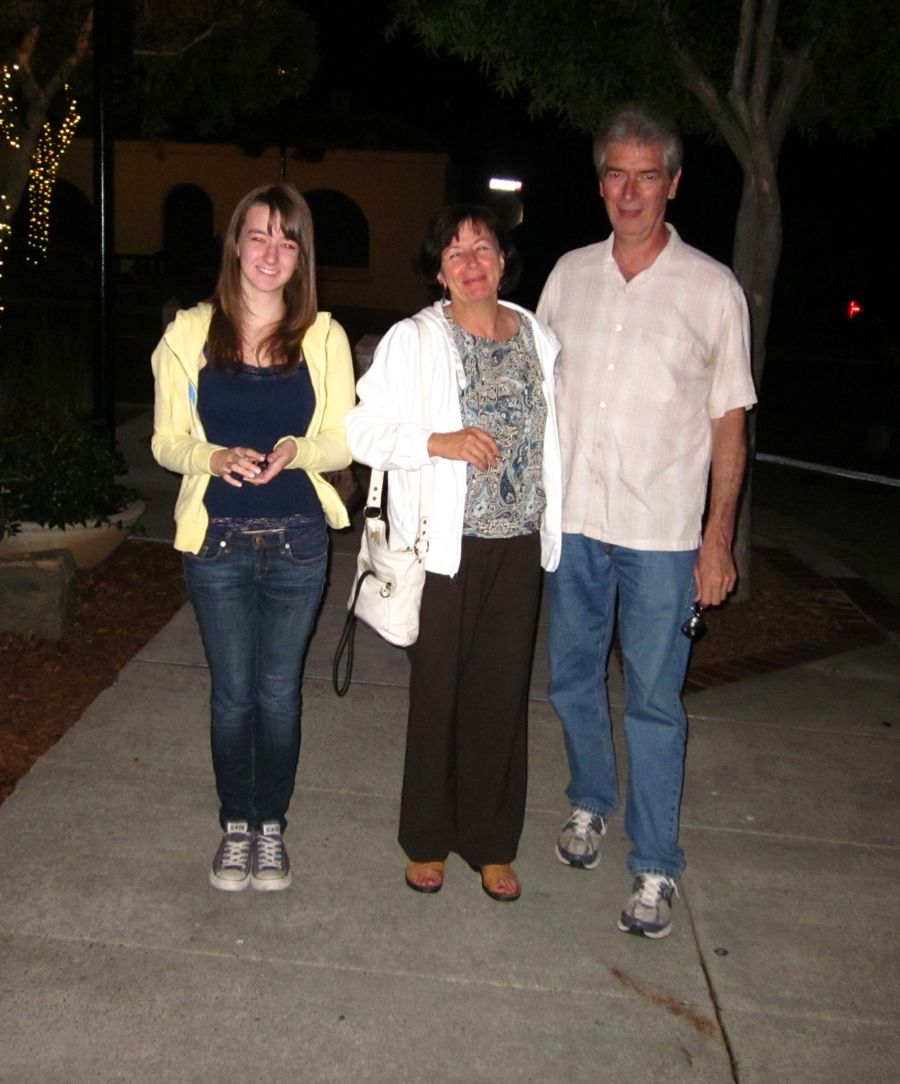 Time to go home and visit some more
Off To Stockton And Home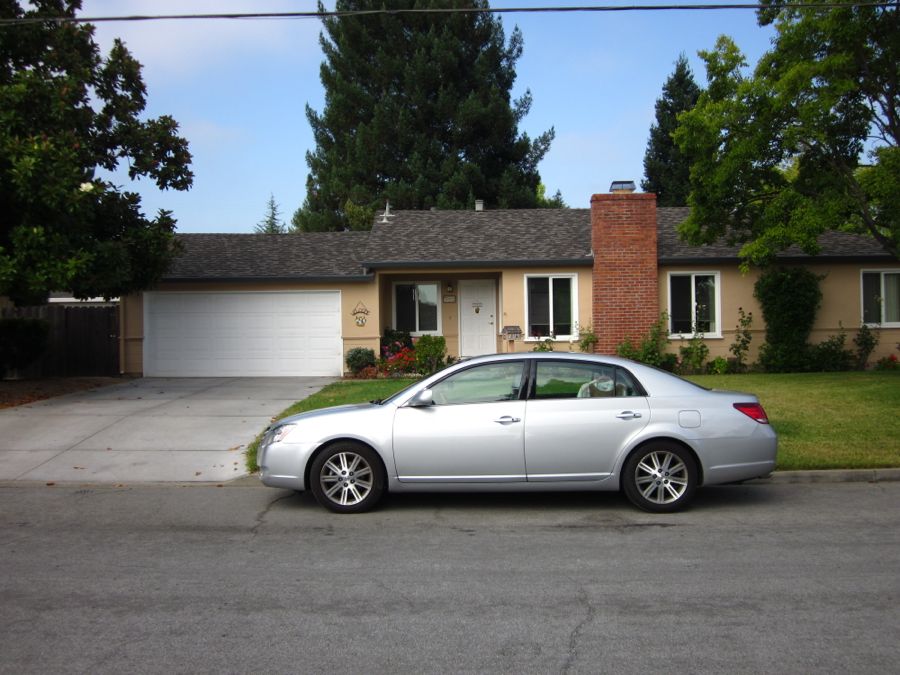 The Freeway Flier is ready to go!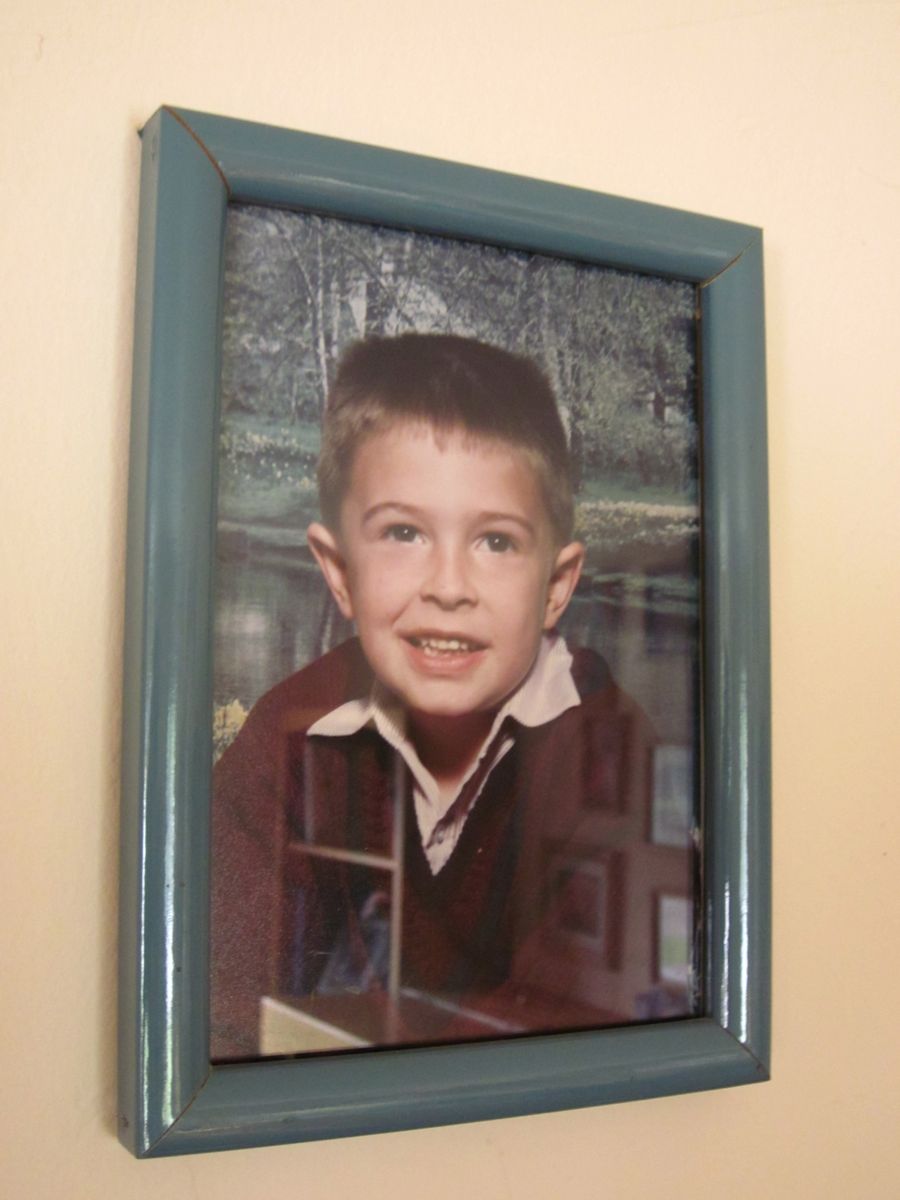 Jon graces the wall in Pat & Diane's house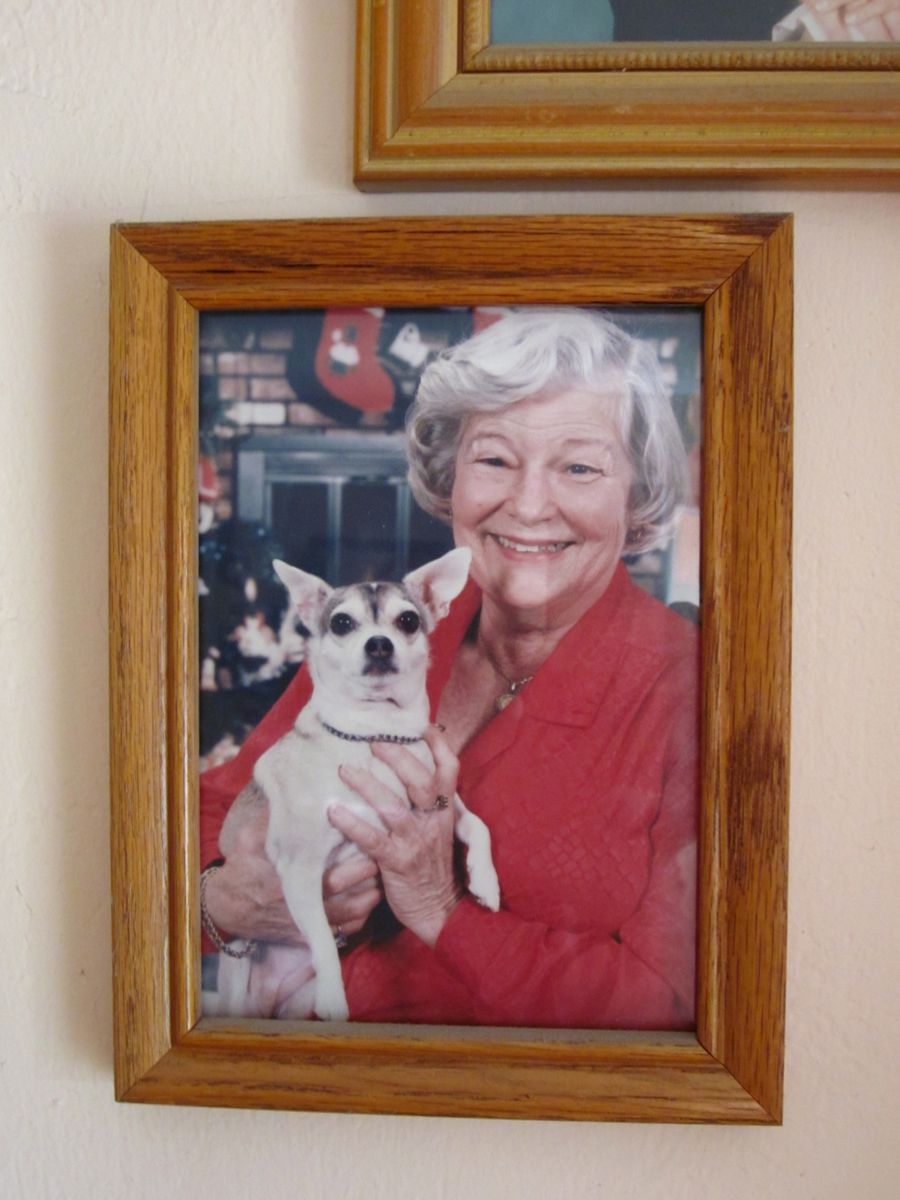 Tia and Mom... Probably watching Jon

Paul & Sue on our wedding day

GPS tells all... It's about 100 miles to Stockton
Did You Know? - Stockton, the county seat of San Joaquin County, is the 4th-largest city in Central Valley. With a population of 291,707 at the 2010 census, Stockton ranks as the 13th largest city in the state of California. The city is located in Northern California south of the state capital Sacramento and north of Modesto.
Stockton is along Interstate 5, State Route 99 and State Route 4 amid the farmland of the California Central Valley. It is connected westward with San Francisco Bay by the San Joaquin River's 78-mile (126 km) channel, and is, with Sacramento, one of the state's two inland sea ports. In and around Stockton are thousands of miles of waterways and rivers that make up the California Delta.

Aunt Kaye was recovering from a fractured shoulder so we went with Tom to Strings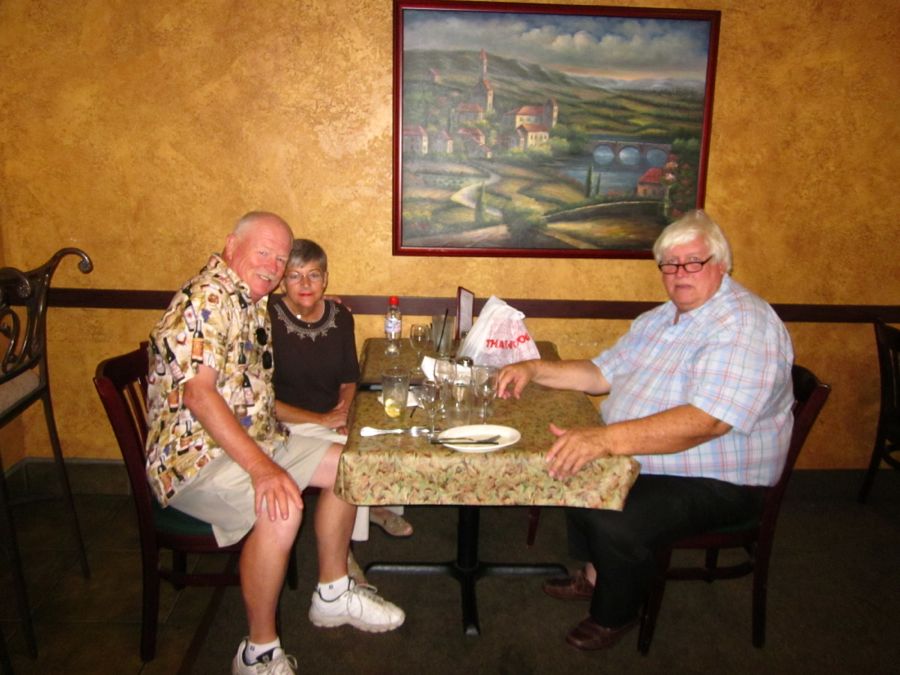 We had a delightful lunch with cousin Tom
After Lunch We headed South On 99 Towards Home

We departed at ~3:00 and were home at 9:00 and got 30.5 mpg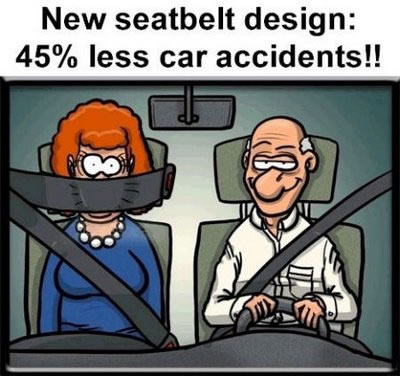 Actually Sue is a fantastic navigator providing ample warning of changes needed to arrive home safely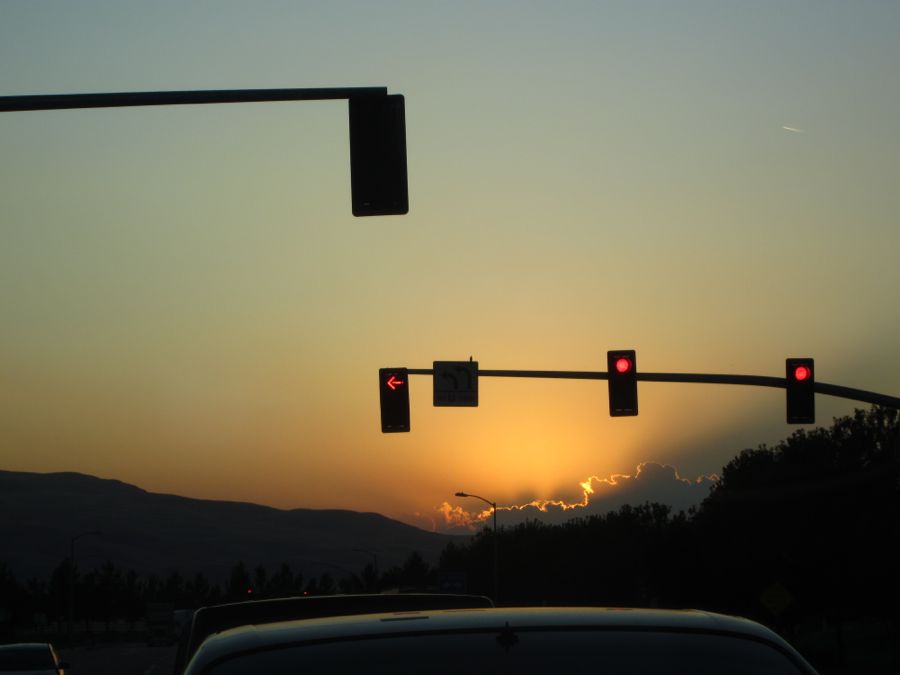 We stopped at the grapevine just as the sun was setting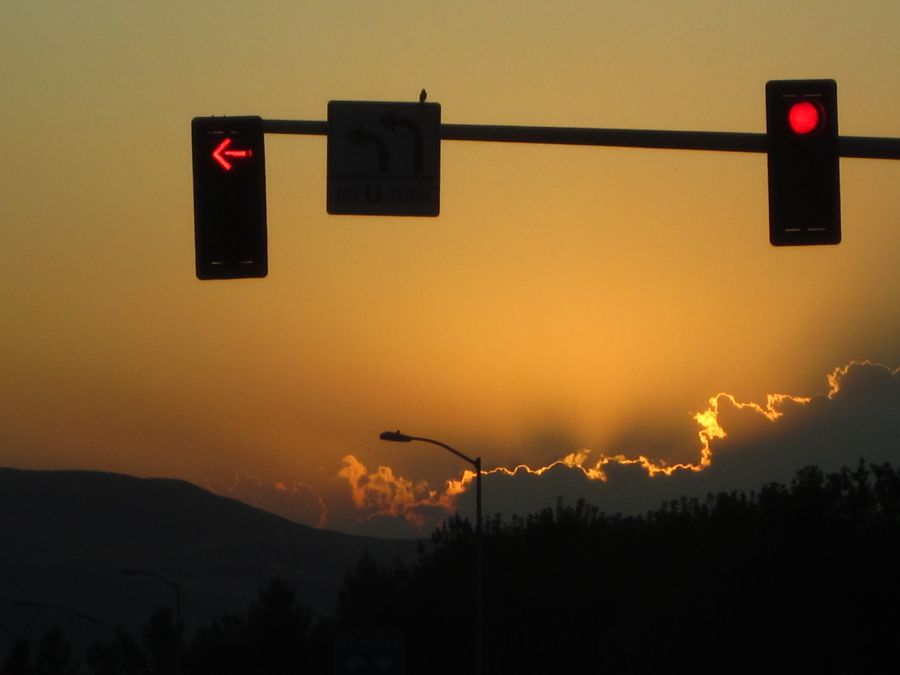 Magnificent sky
Did You Know? - Perhaps the most hazardous section for travelers going over the mountains was the Grapevine Grade between Fort Tejon and the base of Grapevine Creek at the foot of the Central Valley, due to the rugged terrain and dramatic changes in elevation. The original Ridge Route highway built in 1915 was an absolute deathtrap.
This section had 119 sharp turns, two with a radius as small as 80' (a 10 MPH hairpin turn - the turning radius of an average car is 40') and when totaled caused the traveler to drive the equivalent of 12 full circles. As a testament to the hazards presented by this road, one turn was even labeled "Deadman's Curve."
By 1934 the extension of the US 99 Ridge Route Alternate realignment and improvement was completed and offered a substantial improvement in safety and ease of driving. For one, the number of turns was reduced to 23 and the number of complete circles a driver would have to make was reduced to 1½. The length was shortened by over a mile. Perhaps the biggest improvement was the widening of the road from 20' to 30' with three 10' lanes. The addition of suicide lanes enabled motorists to pass slow trucks and allow traffic to move more quickly as backups behind the slow vehicles became minimized.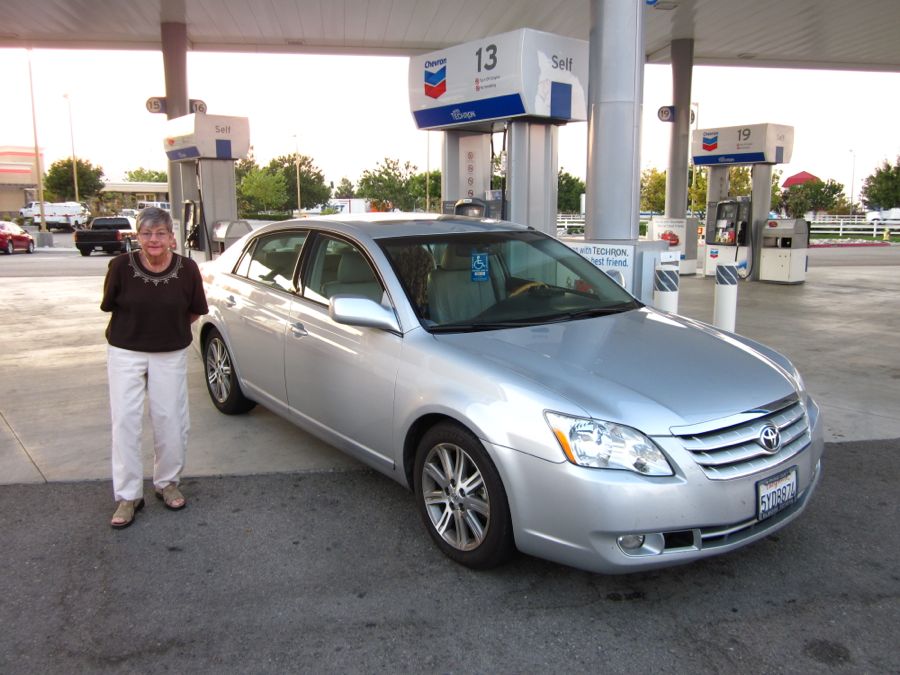 Gassing up before going up to the 4,144 foot summit

Paul shows a little leg

We are back in Los Angeles! "How do you know" did you ask???