It Can't Be.... Forty Three?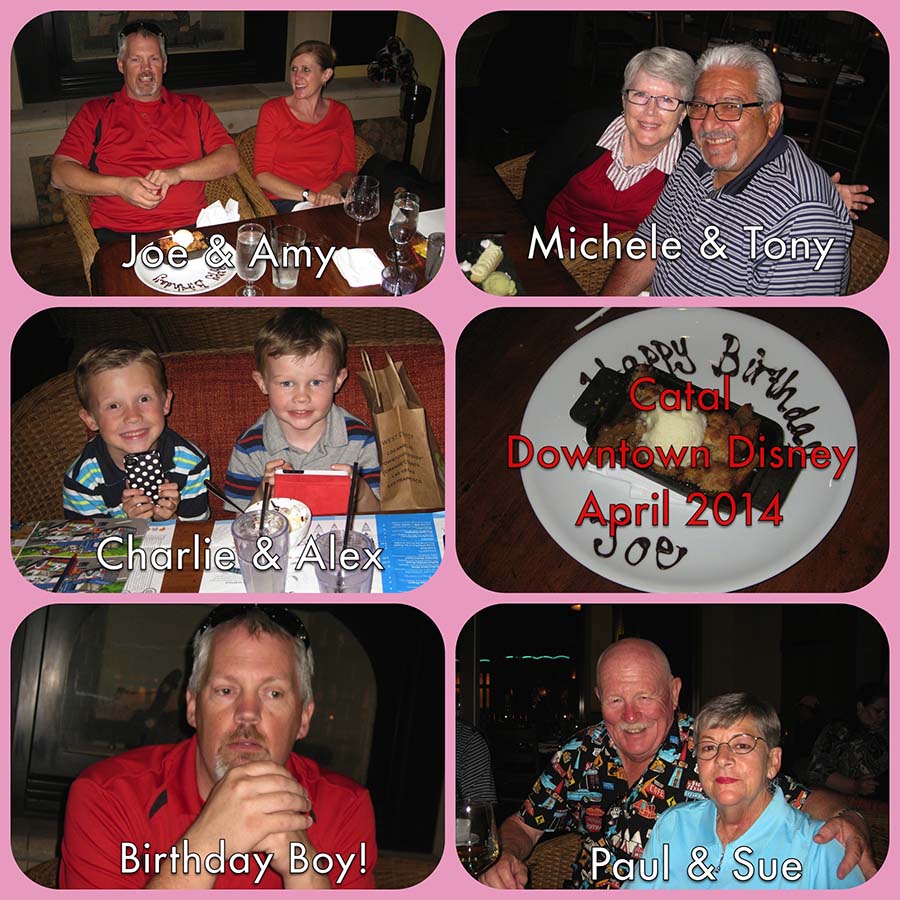 A wonderful celebration of Joe with Amy, Charlie, and Alex including
Michele & Tony, and Paul & Sue (Click for full sized image)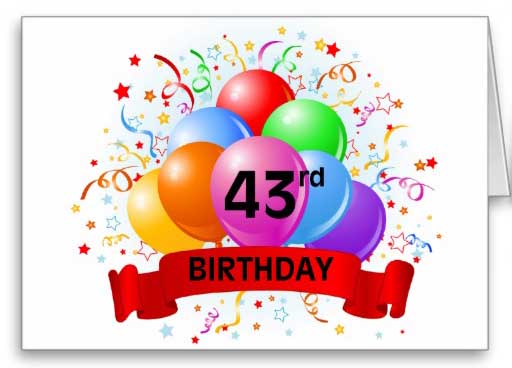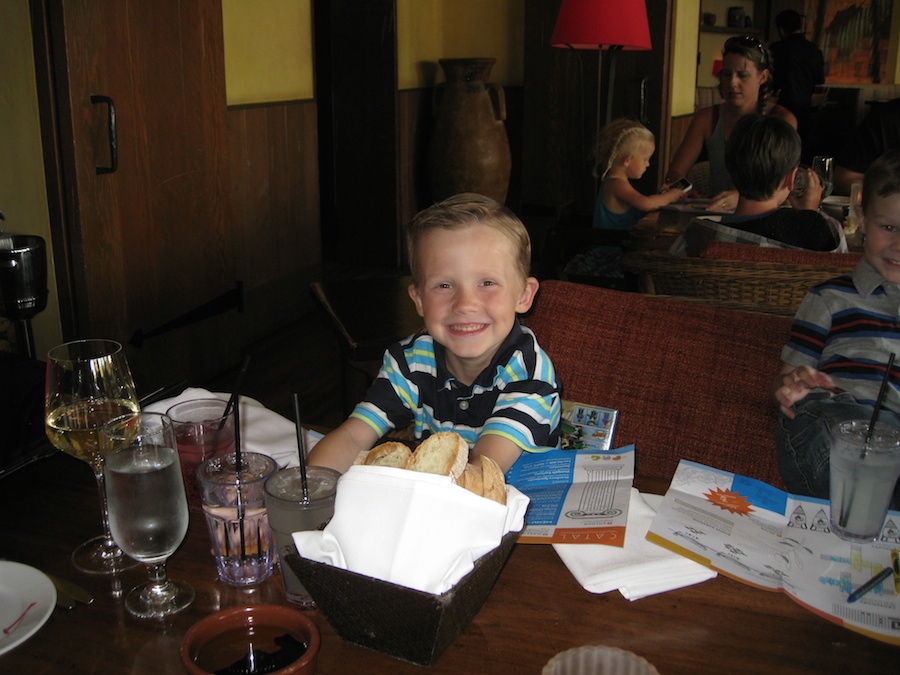 "We are here to celebrate"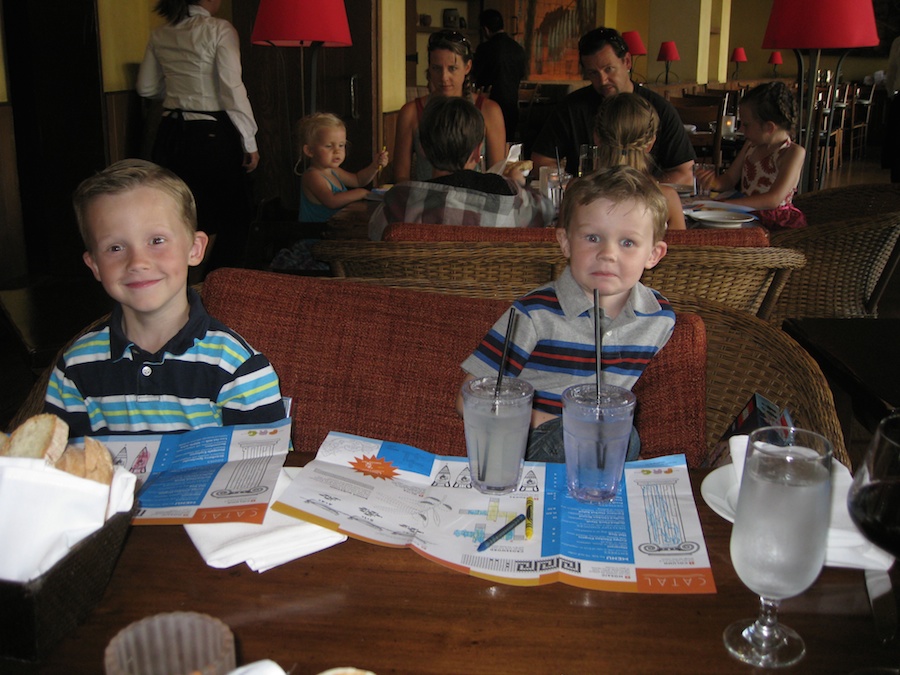 "...and try drinking lemonade and water at the same time"

Looks like they brought Joe half of the cow...
Did You Remember That When You Were Born:
Cost of a new home: $28,300.00
Cost of a new car: $3,742
Median Household Income: $9,028.00
Cost of a first-class stamp: $0.06 ($0.08 as of 5/16/71)
Cost of a gallon of regular gas: $0.36
Cost of a dozen eggs: $0.53
Cost of a gallon of Milk: $1.18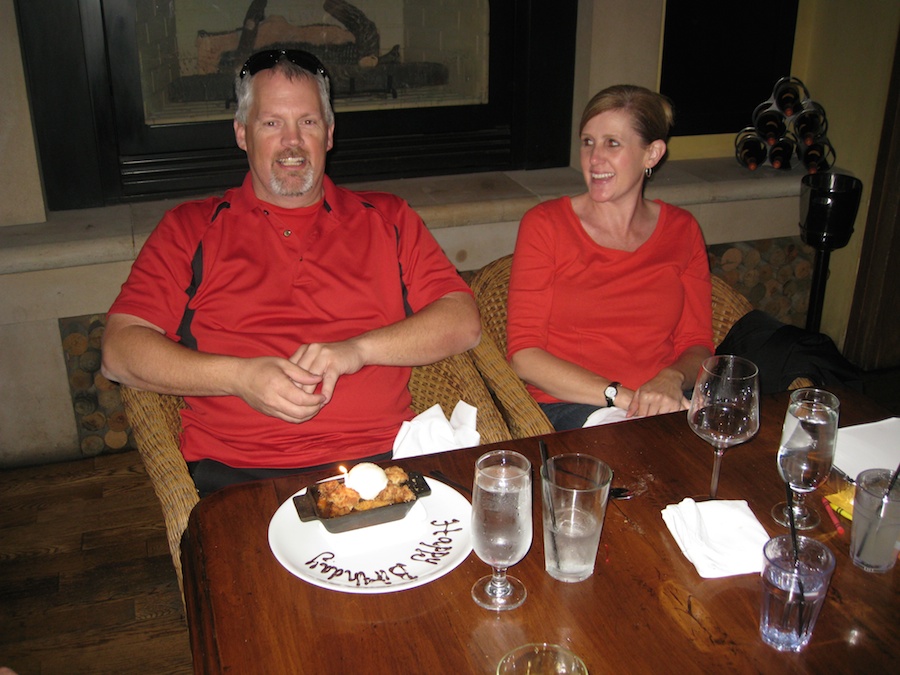 Joe is still young... He ordered dessert!
Remember: The secret of staying young is to live honestly, eat slowly, and lie about your age. ~Lucille Ball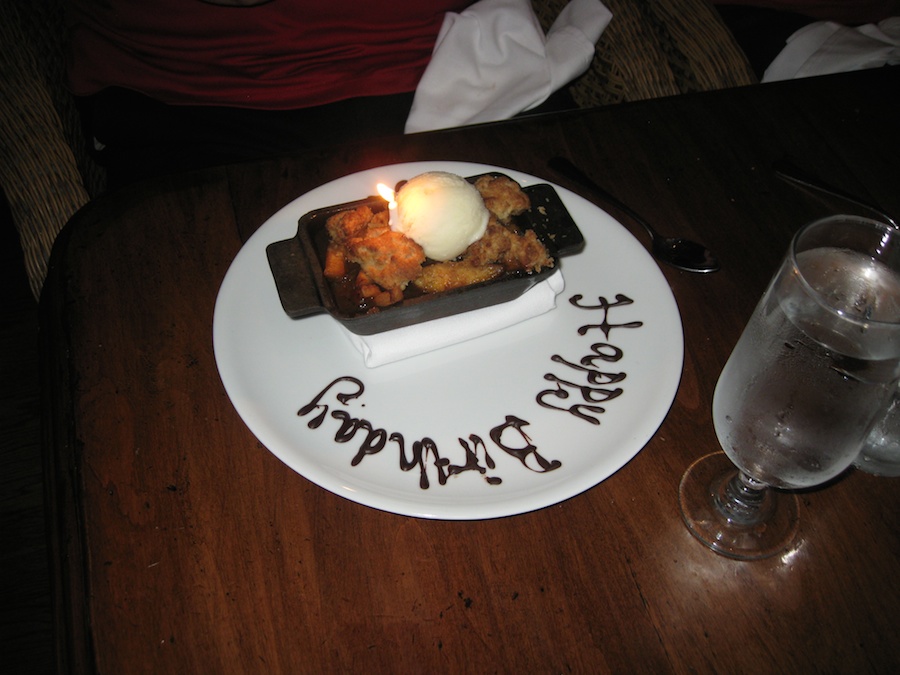 Unfortunately, the chef wrote the words up side down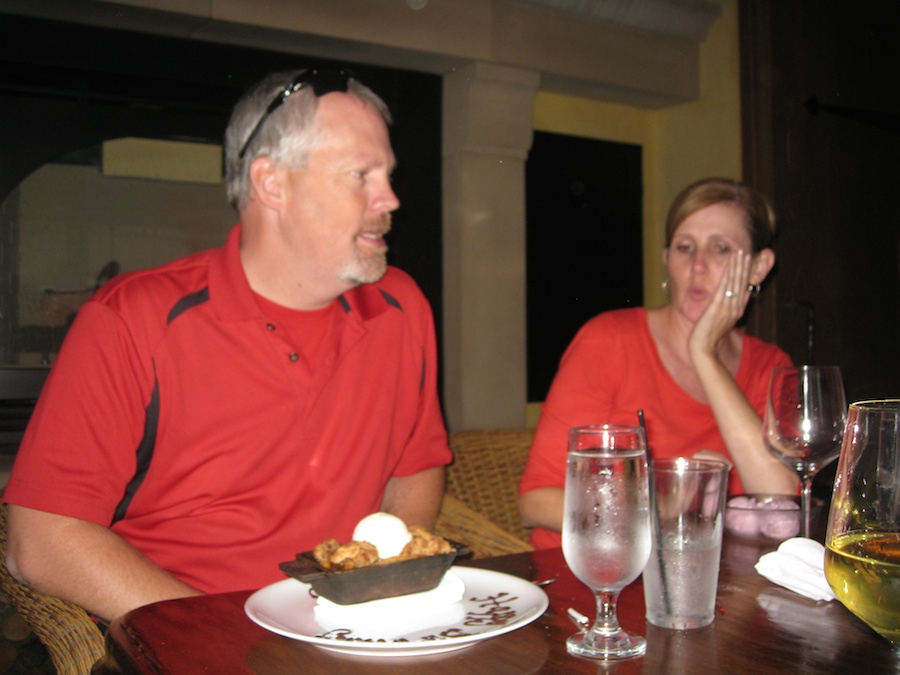 "Amy... Should I eat the whole thing???"
"Joe... Mom's and Dad's are watching!"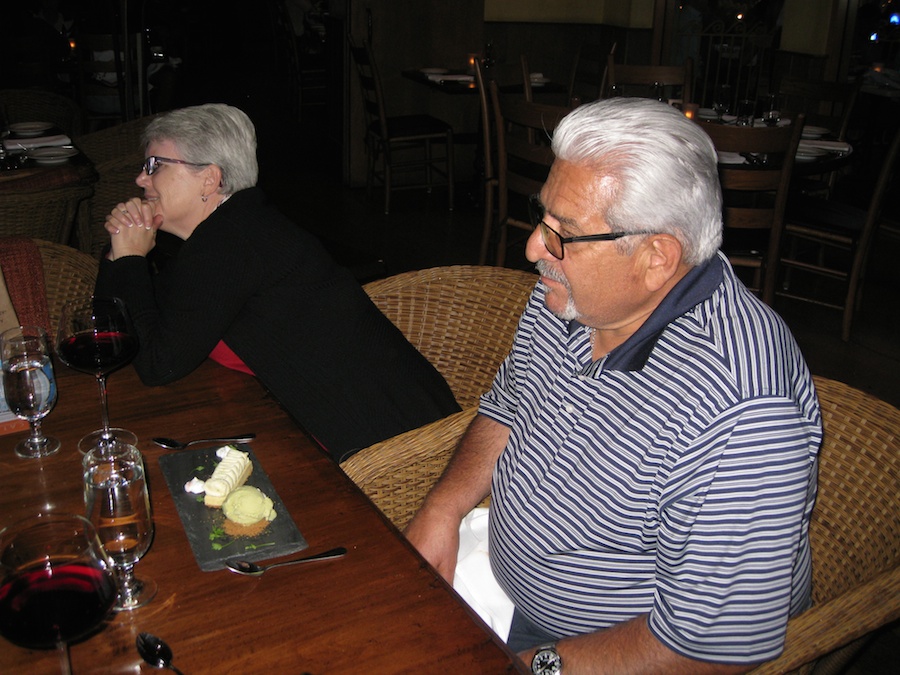 Grandma Michele checks up on the boys....

Charlie is becoming a photographer... Alex like the pictures...
Did You Know That In 1971...
Ray Tomlinson invented internet based email.
The first Starbucks opened at the Pike Place Market in Seattle, Washington.
Century 21 Real Estate LLC opened their doors in Orange County, California.
Gillette introduced the TracII razor, the first double-blade shaving tool.
The Intel 4004 was the first microprocessor.
Based on an earlier cooker called the 'Beanery,' the Crock Pot sold its first of over 100 million in 1971.
Cost of a Superbowl ad in 1971: $72,000

Amy is attempting to levitate the water glass... Mom's have that power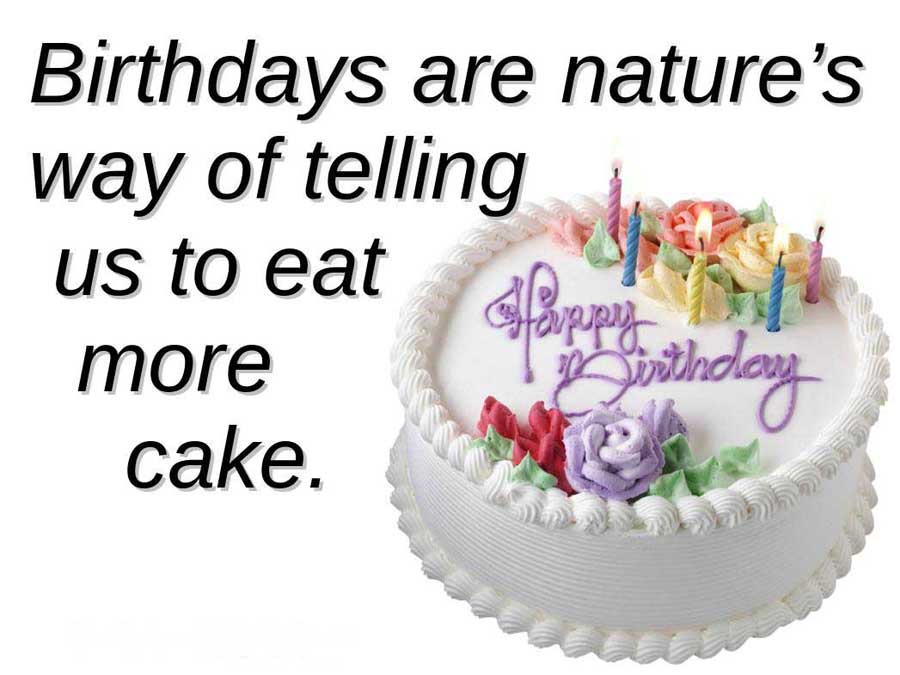 If you eat cake with chopsticks, there are zero calories
The Grandparents Are Really Enjoying The Visit

Michele and Tony

Paul & Sue
Meanwhile The Boys Are Keeping Busy
Think Of It This Way - You're not 43, you're eighteen with 25 years experience. ~Author Unknown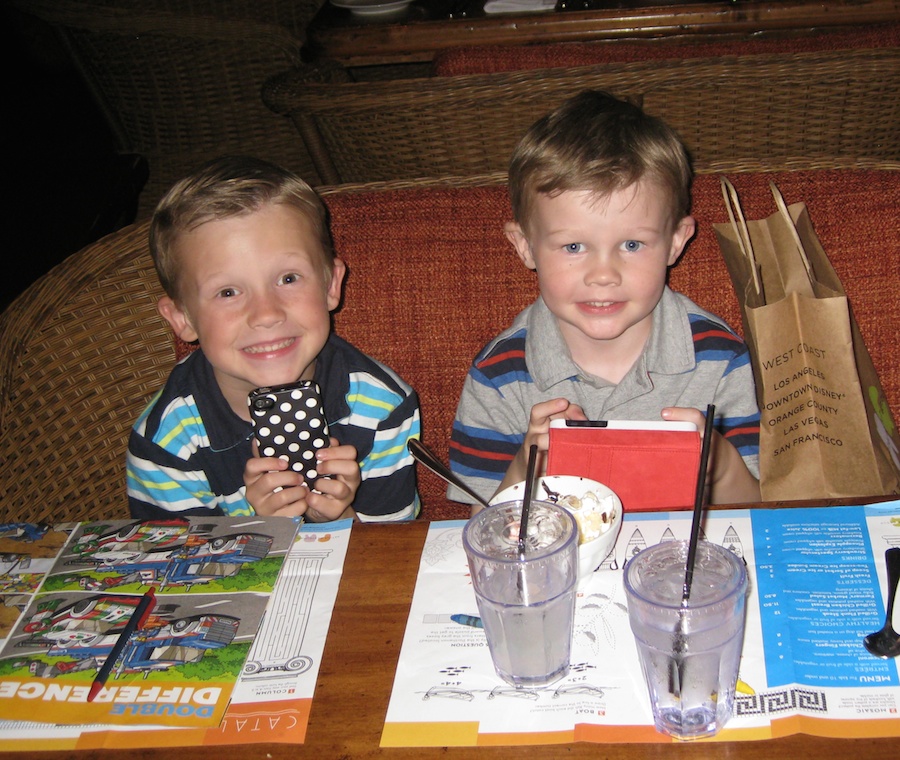 A polka-dotted phone? What will they think of next??

Grandpa Tony is fearless.... No chopsticks... He does not fear calories
Did You Know What The Top Ten TV Shows Were?
1. All in the Family (CBS)
2. The Flip Wilson Show (NBC)
3. Marcus Welby, M.D. (ABC)
4. Gunsmoke (CBS)
5. Sanford and Son (NBC)
6. Mannix (CBS)
7. Funny Face (CBS)
8. Adam 12 (NBC)
9. The Mary Tyler Moore Show (CBS)
10. Here's Lucy (CBS)

The chef finally corrected the error...
Or perhaps we turned the plate around?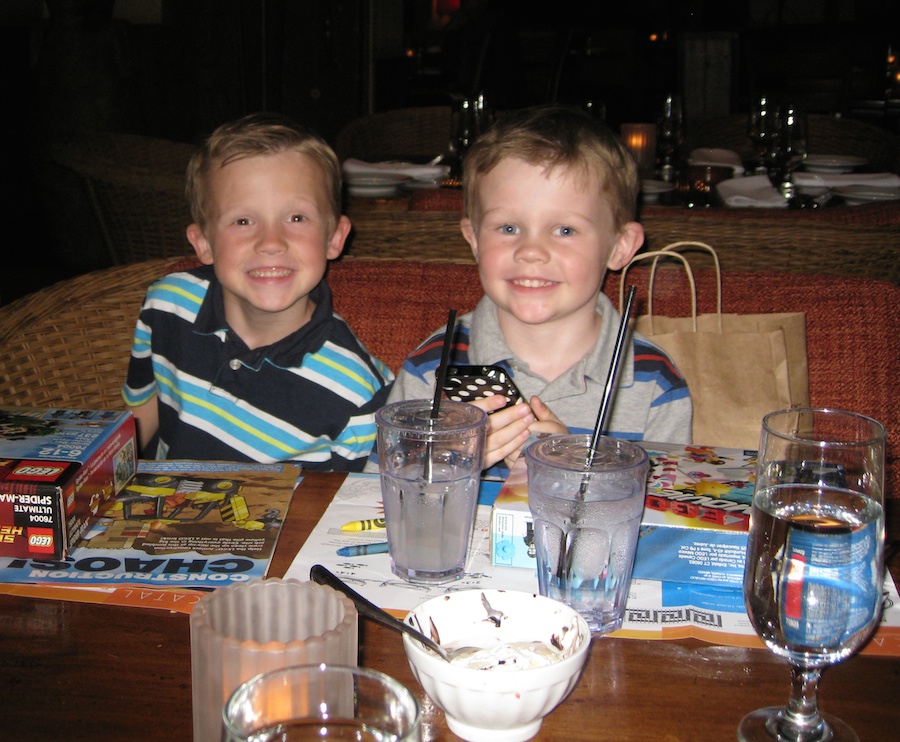 Looks like someone went to the Lego Store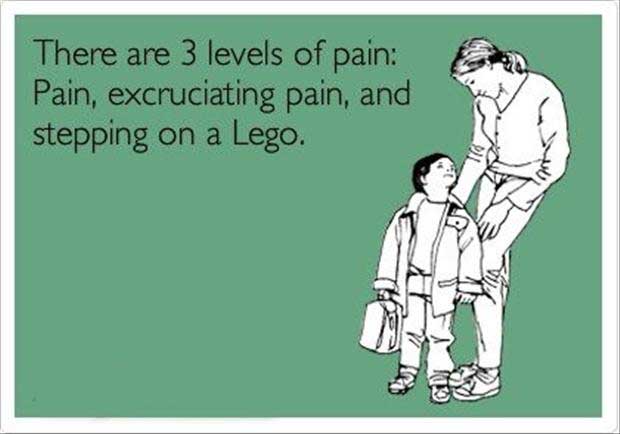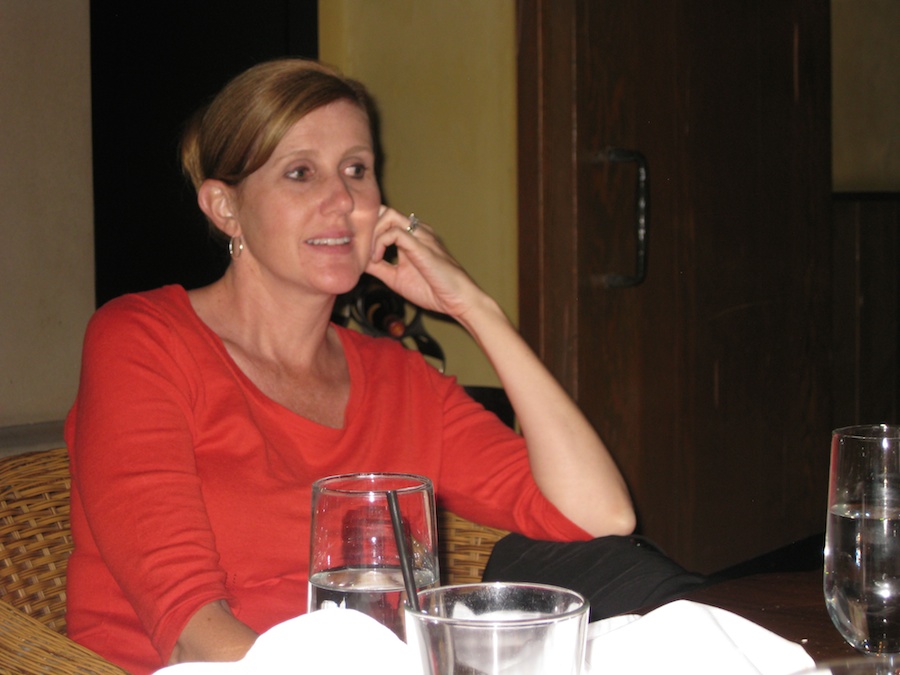 Amy is a proud Mommy and we know why...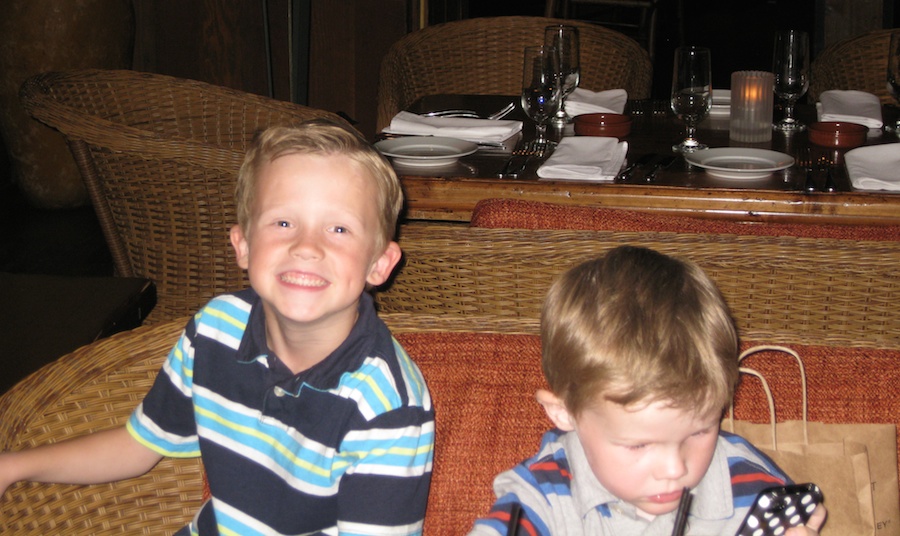 Charlie and Alex

Charlie looks panicked... Michael thought it was a gift for him!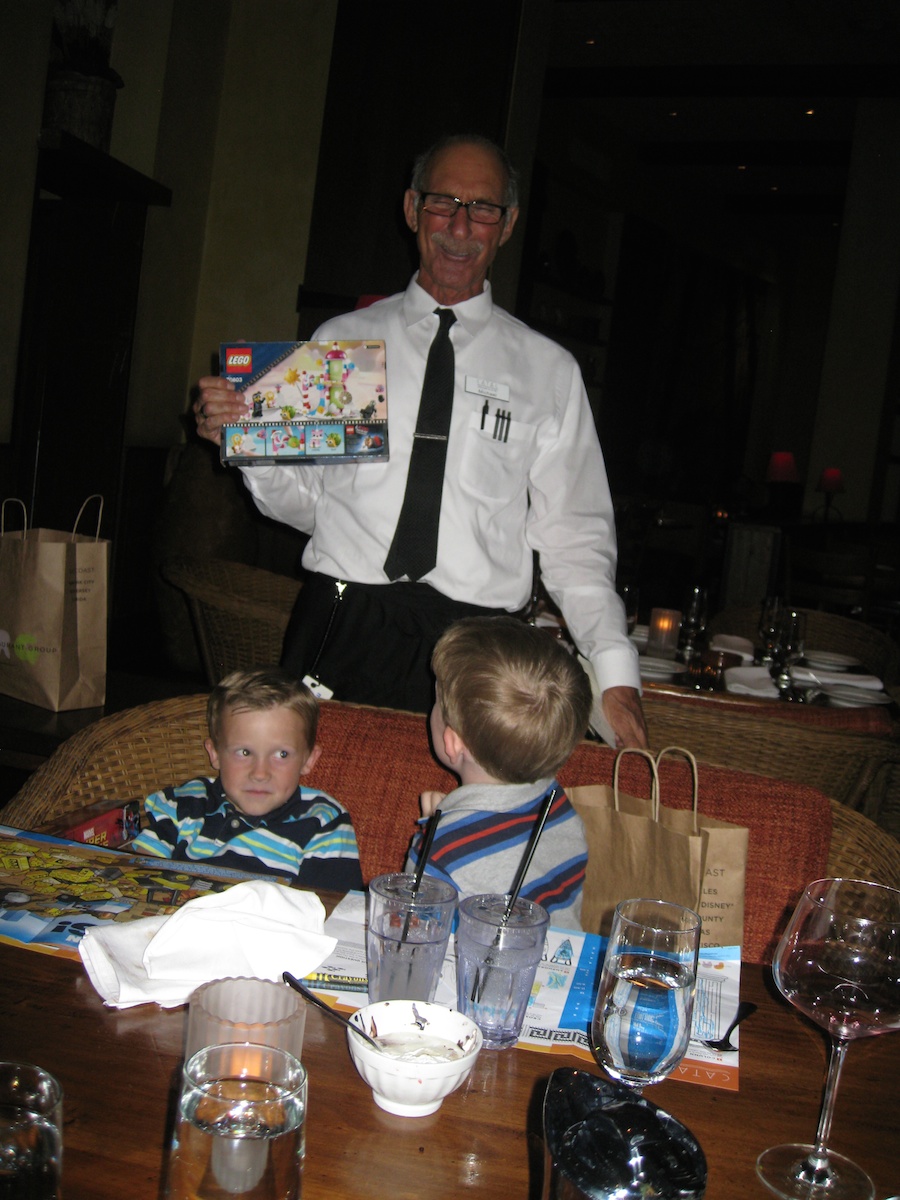 Charlie figured it out.... Michael is teasing him!

That "after dessert is finished" look....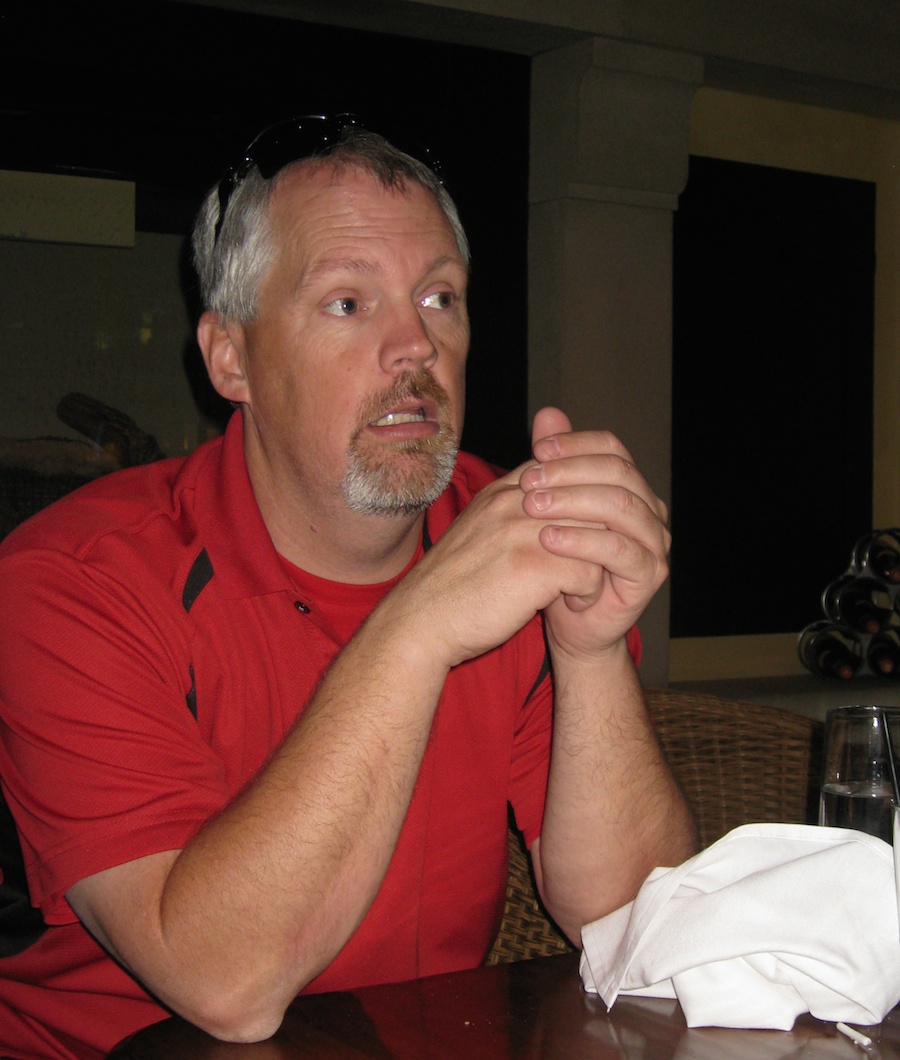 "Forty-three is not old... Is it??"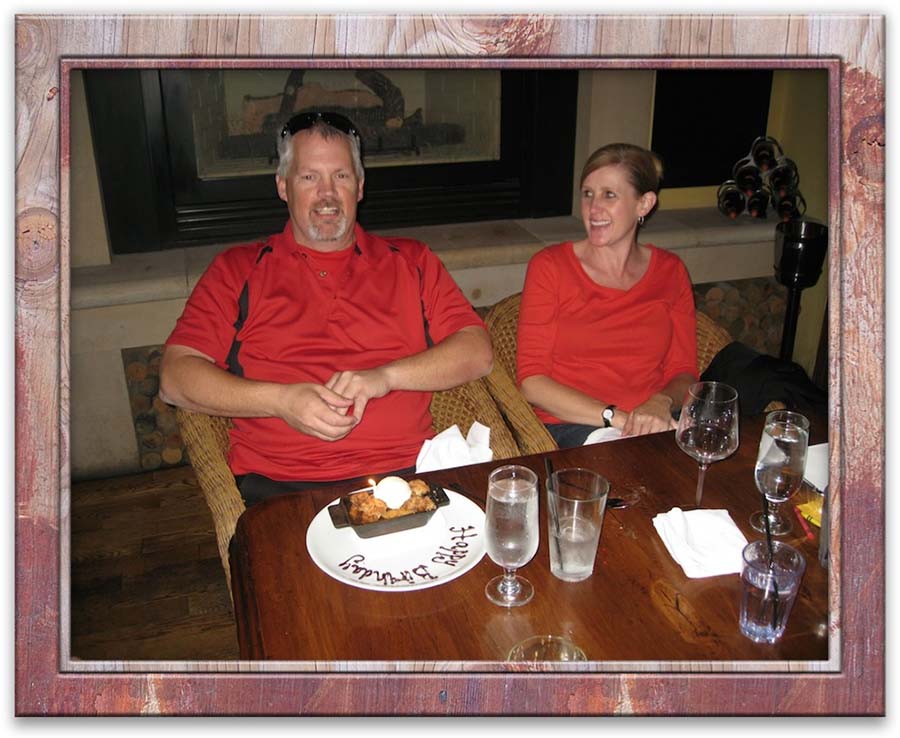 Memories are made of this