Must Get Together
We were so sorry that Colleen and Cassie could not make the trip but we went ahead with our family get-together without them!
Quotation To Remember: The great gift of family life is to be intimately acquainted with people you might never even introduce yourself to, had life not done it for you. ~Kendall Hailey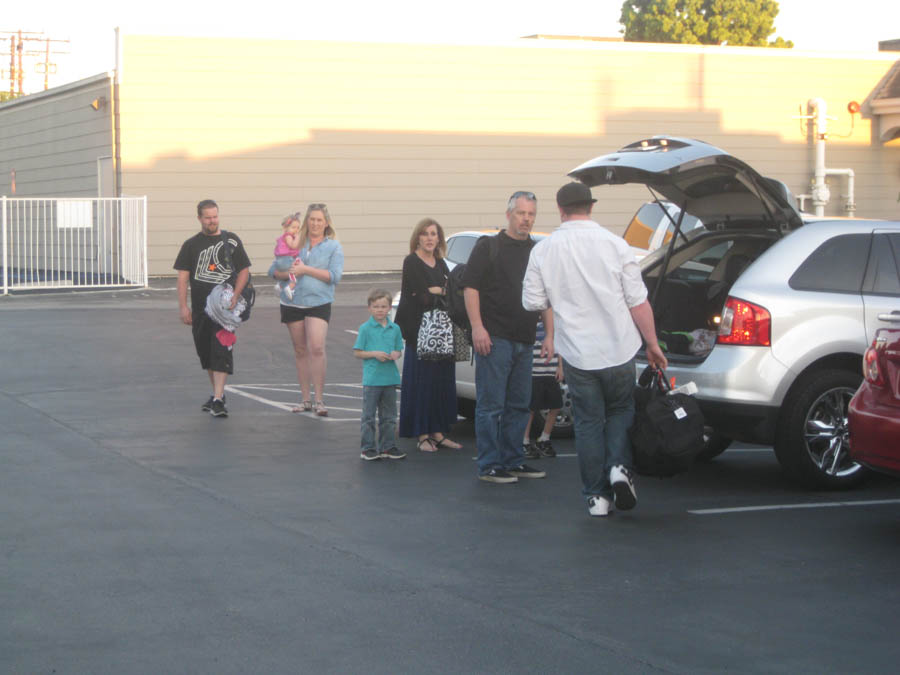 We came from Disneyland, work, all over and met up within minutes!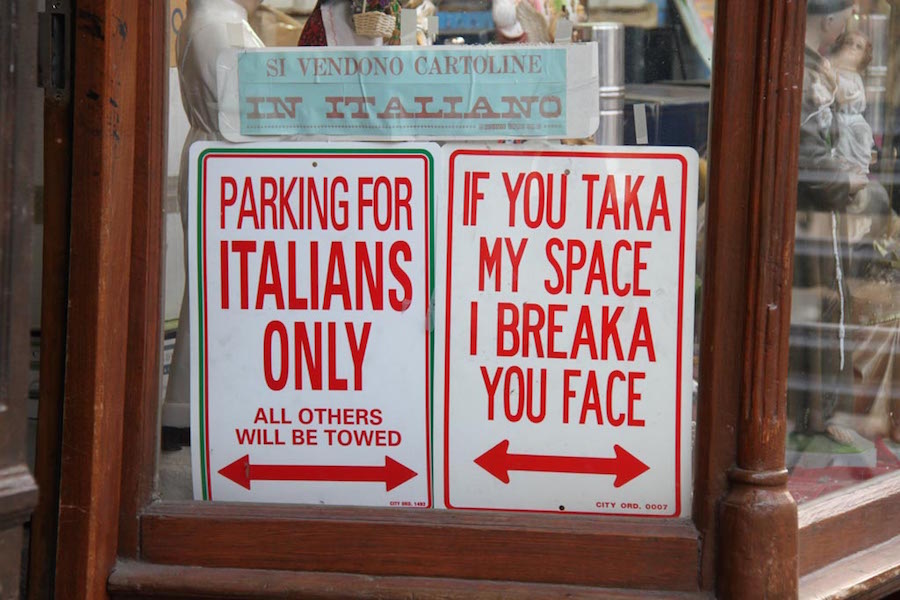 We all became Italians!

Bob and Nick do their famous "Grand Entrance Dance"


A great place to dine!

Miss Lilly gets the royal treatment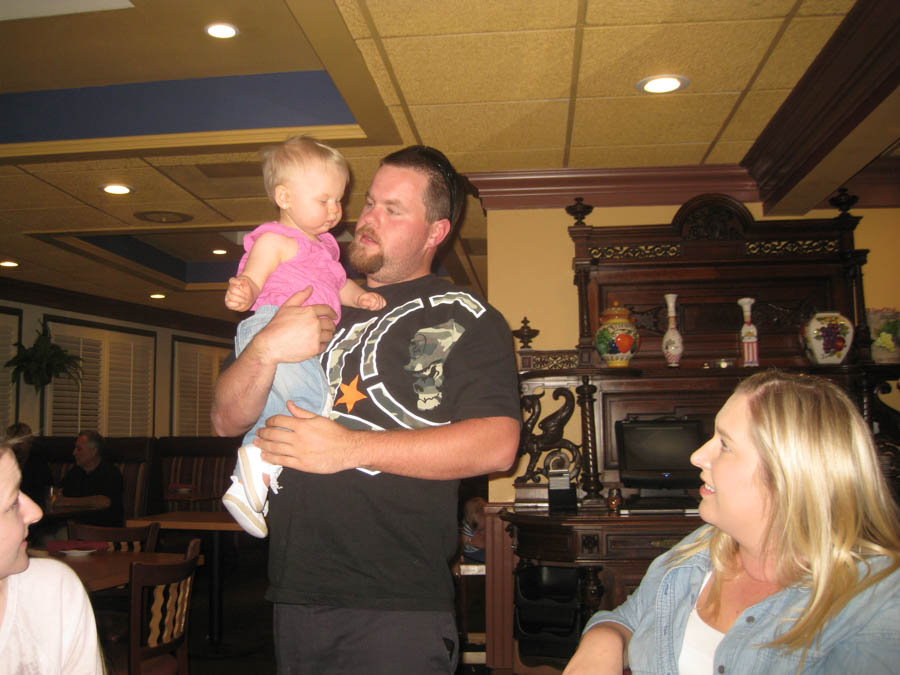 "Hey Dad... I think I like Italian food already!"

Jon and Lisa watch all the activities going on

Joe hauls out the real camera!
Quotation To Remember: Hug Department: Always Open ~Author Unknown

"She ordered a what???"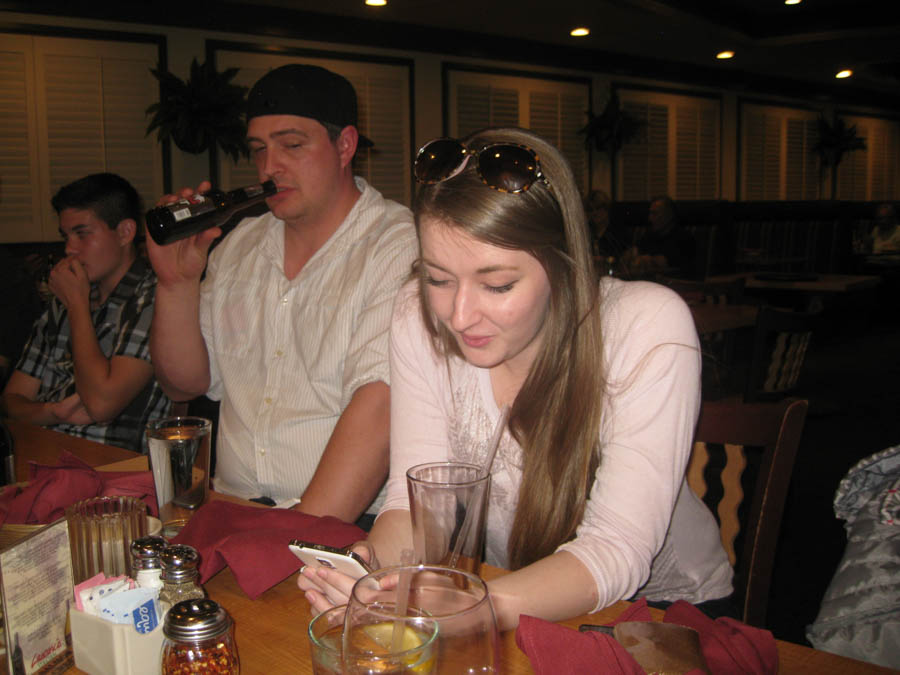 Checking the phone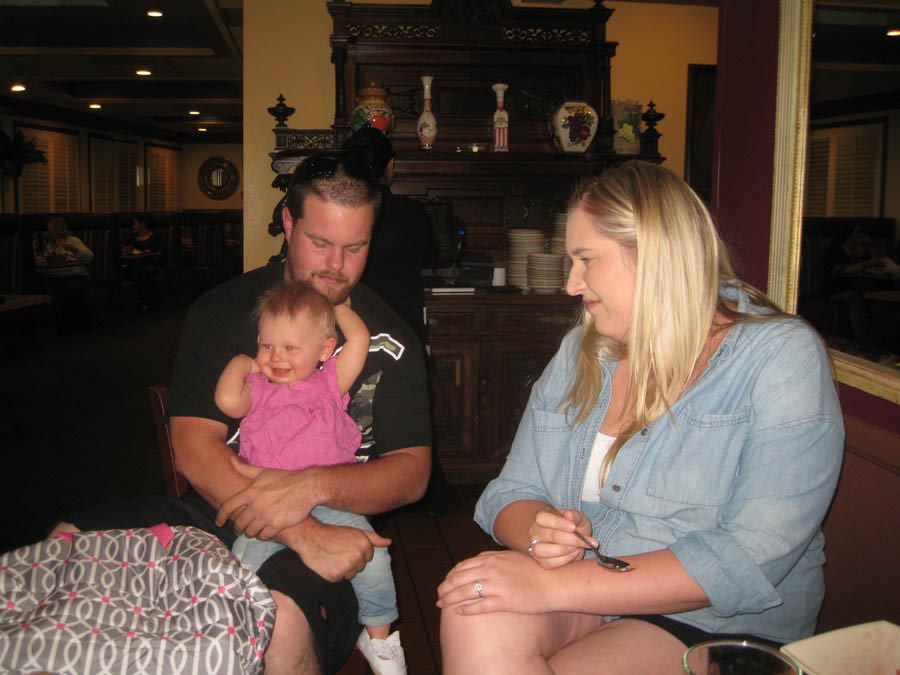 Someone is quite happy!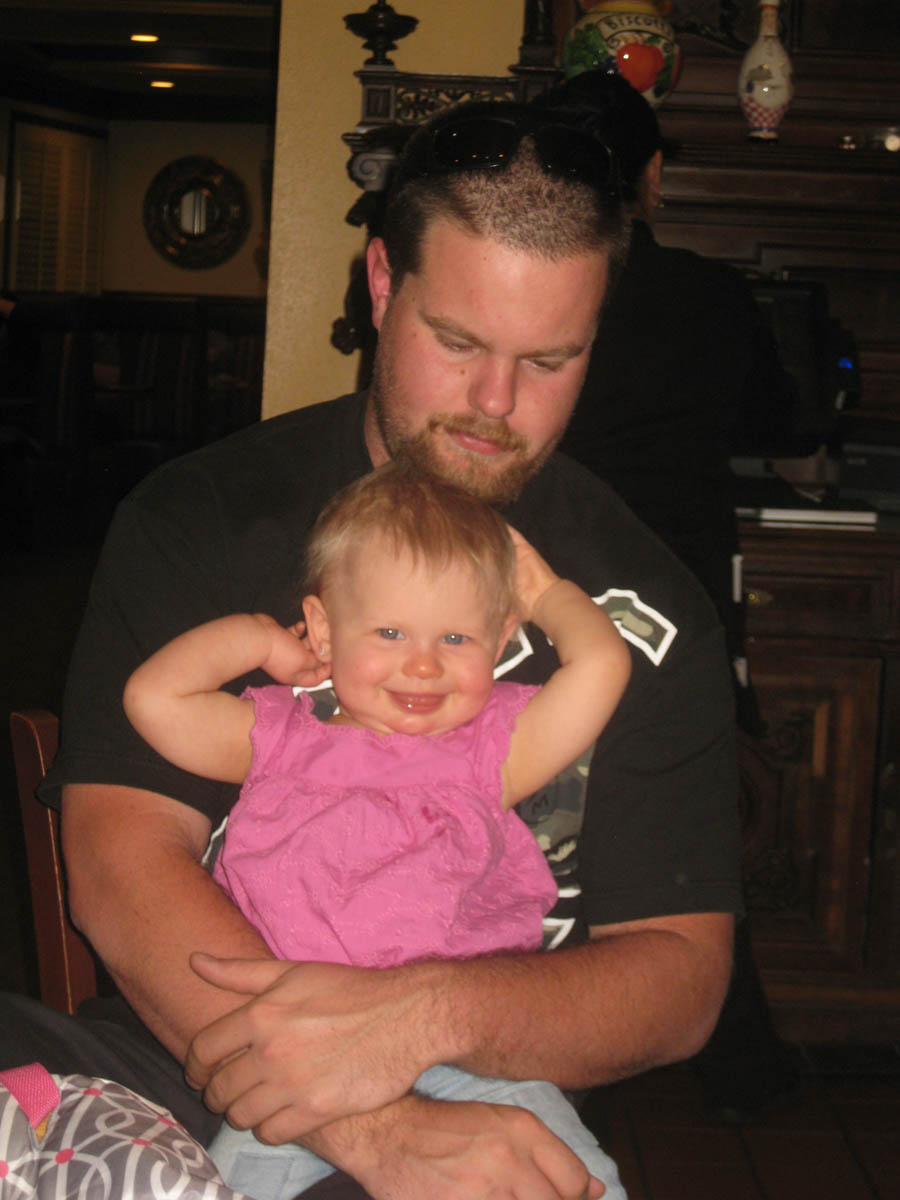 "This is my happy spot!"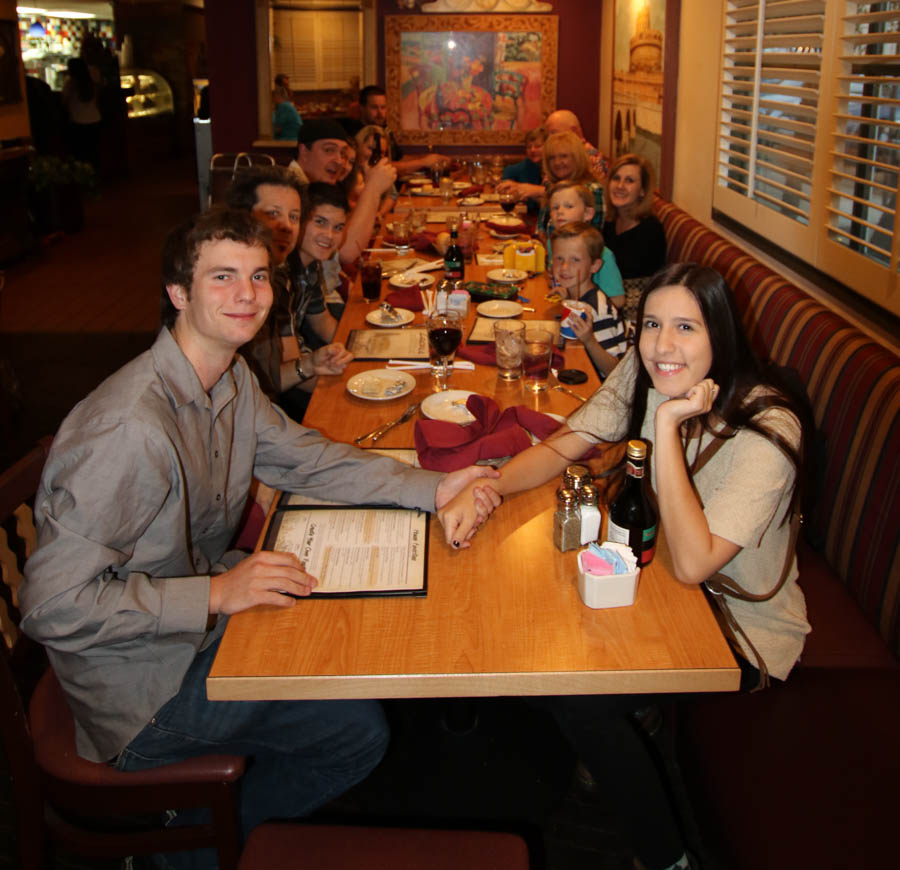 Joe takes the long shot with Connor and Marissa at the head of the table
(Courtesy of Joe)
Quotation To Remember: A hug is a smile with arms, a laugh with a stronger grip. ~Terri Guillemets

Joe passed the camera to Paul for a shot from the other end!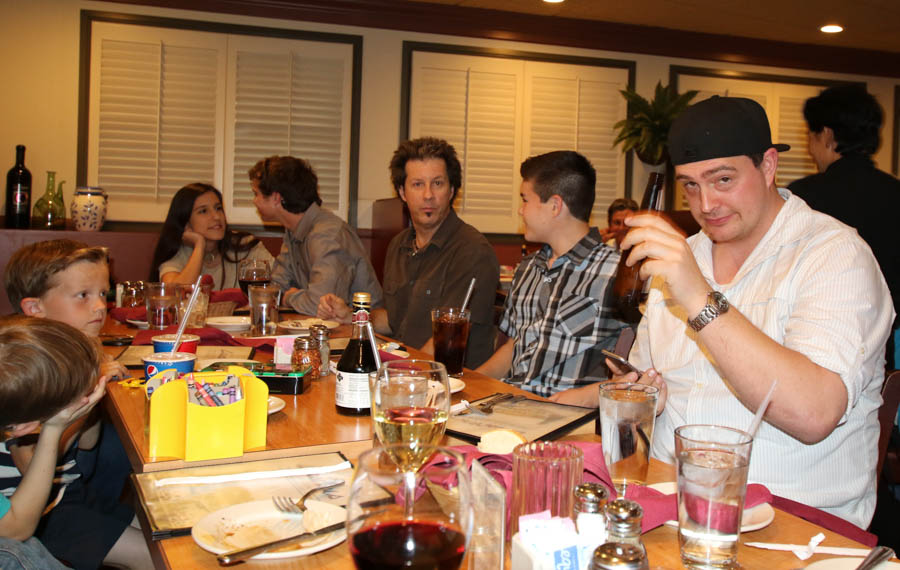 Jon is doing his thing!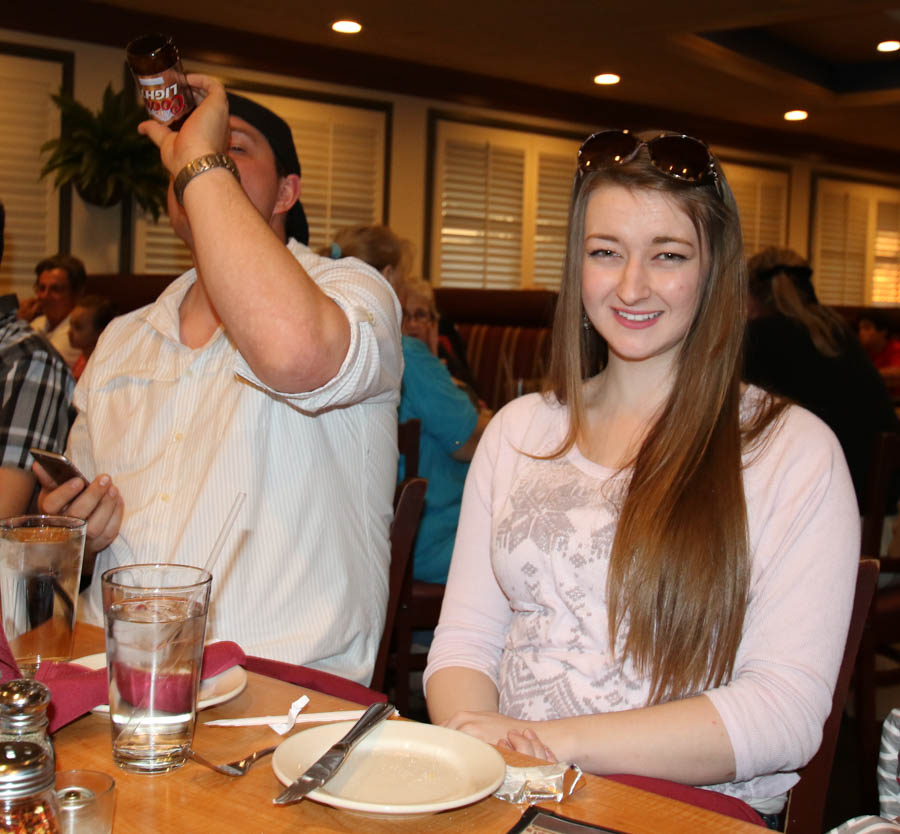 There it goes...

Becca makes a selection and Zack is just happy!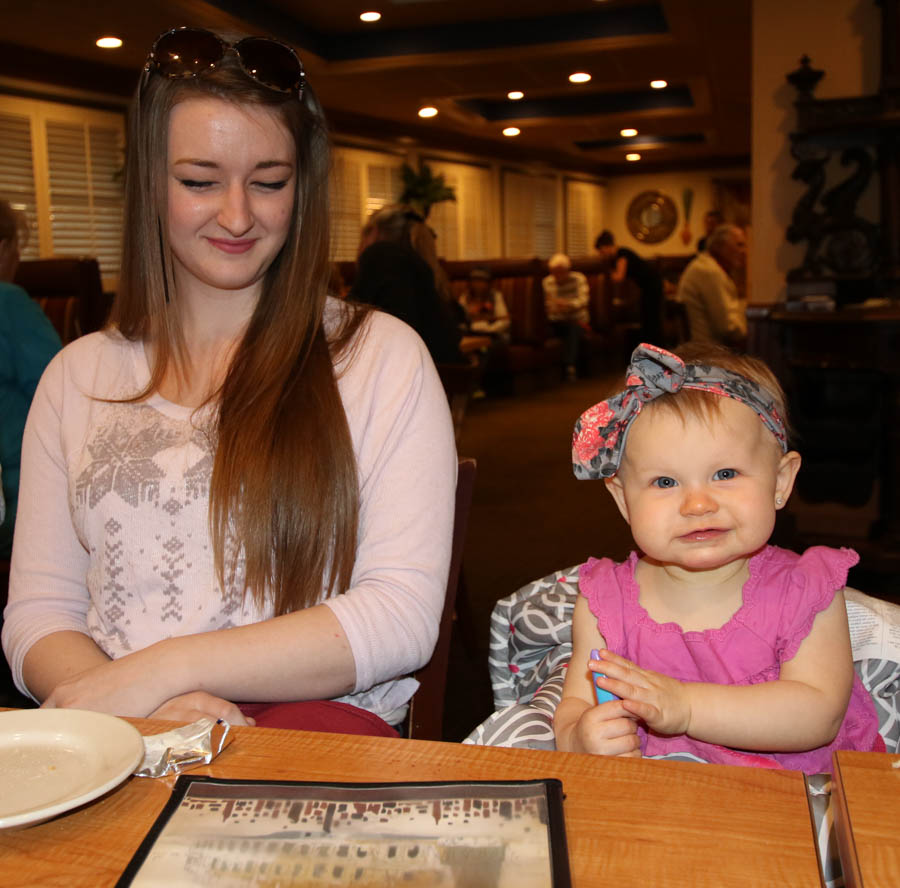 Lisa is super happy... A baby is nearby!
Lilly is Lisa's second cousin twice-removed!

"We don't care... We is friends!"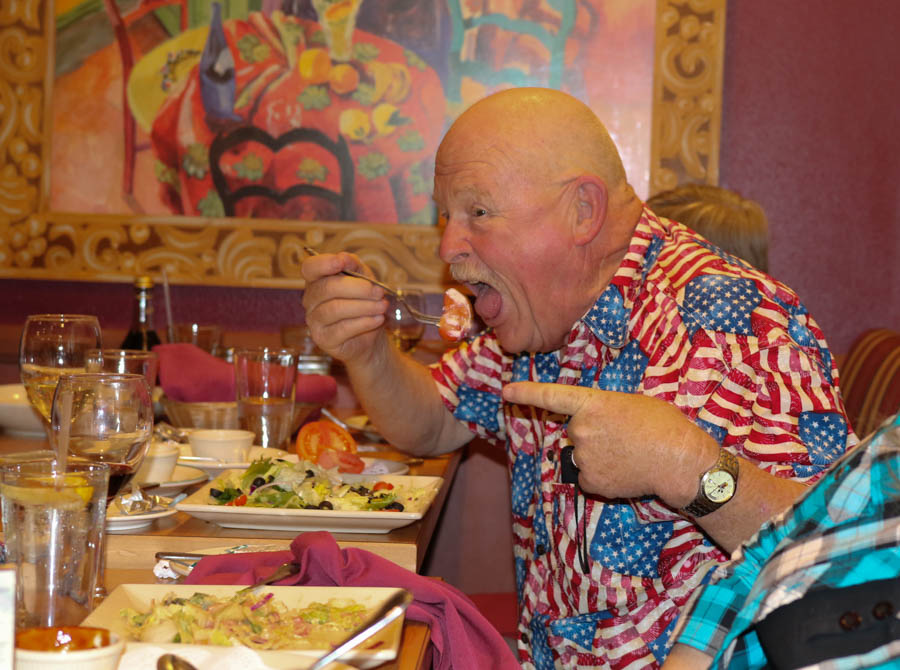 Paul shows Joe that he does not have to fear tomatoes! (Courtesy of Joe)

...except for what it does to your face! (Courtesy of Joe)

Paul is about to flash (Courtesy of Joe)

"Who? Me?" (Courtesy of Joe)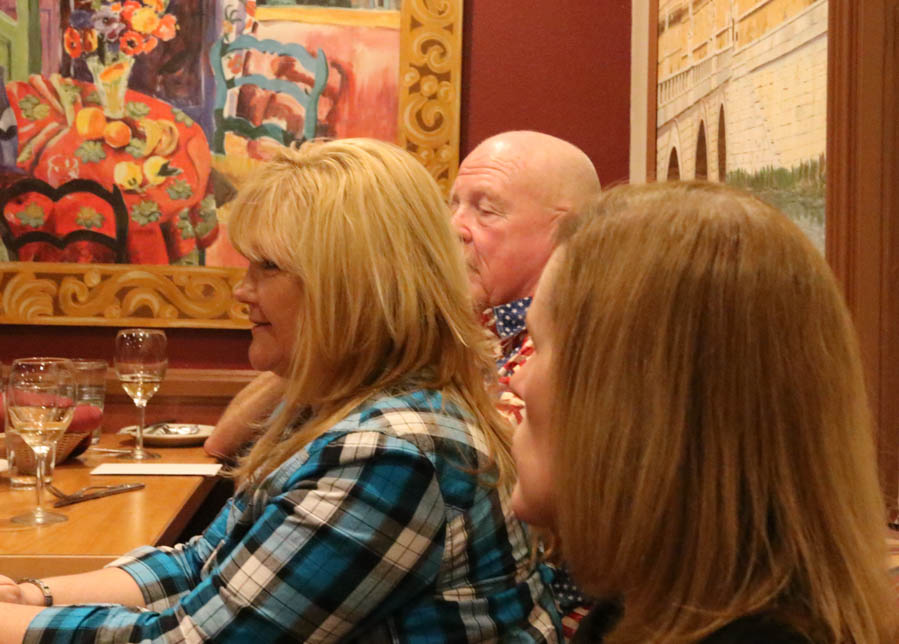 Hair... Hair... No Hair! (Courtesy of Joe) ...or
"Hair Hair... The meeting is about to be called to order"

Lilly needed a walk (Courtesy of Joe)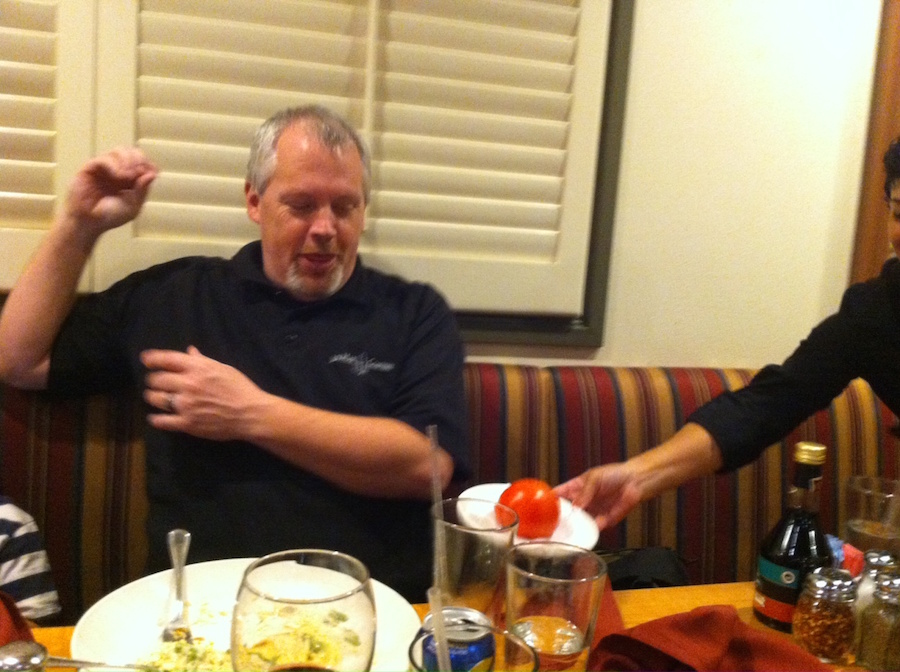 "Pardon me sir, your tomatoes are served" (Courtesy of Bob)

"My dad has been up to no good.... again!" (Courtesy of Bob)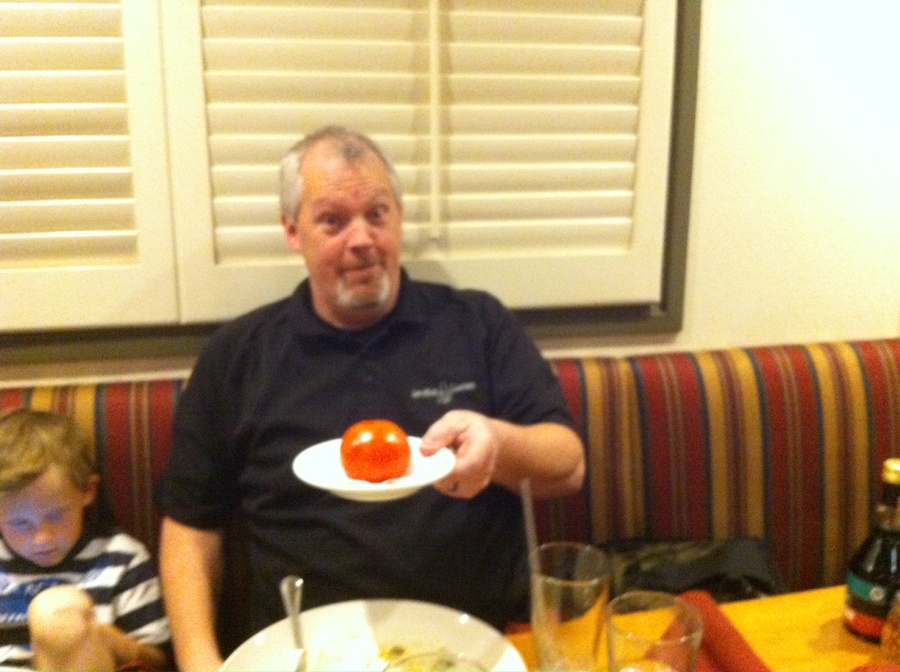 "Tomato anyone?" (Courtesy of Bob)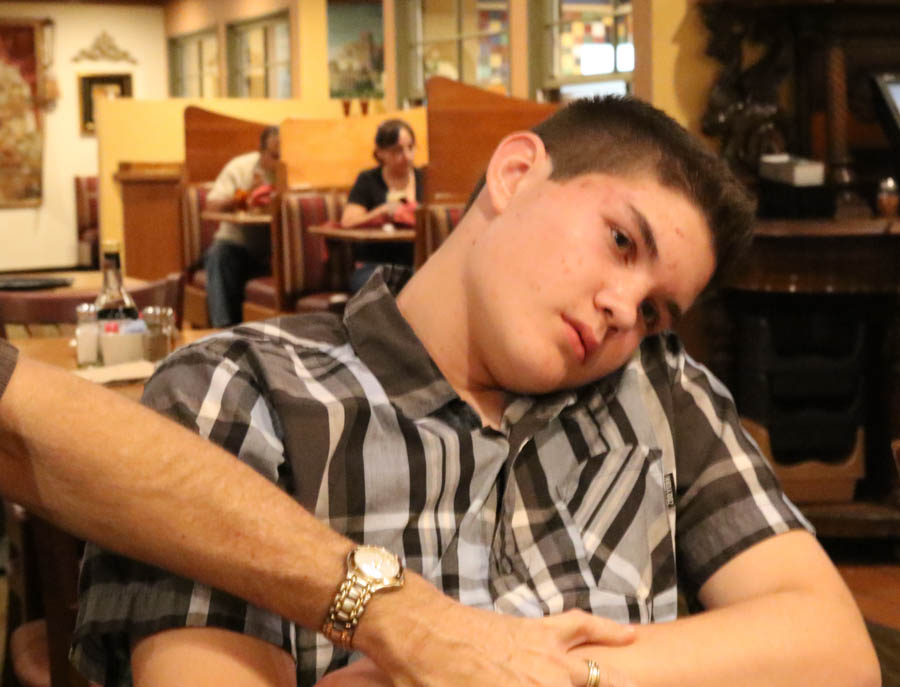 "What am I doing here?" (Courtesy of Joe)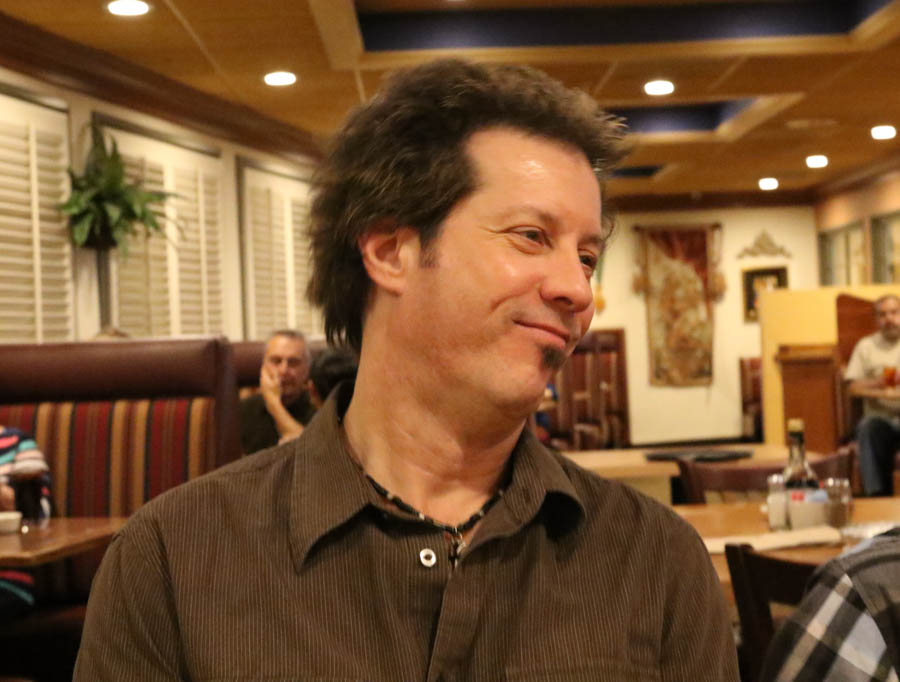 Bob... Always a smile (Courtesy of Joe)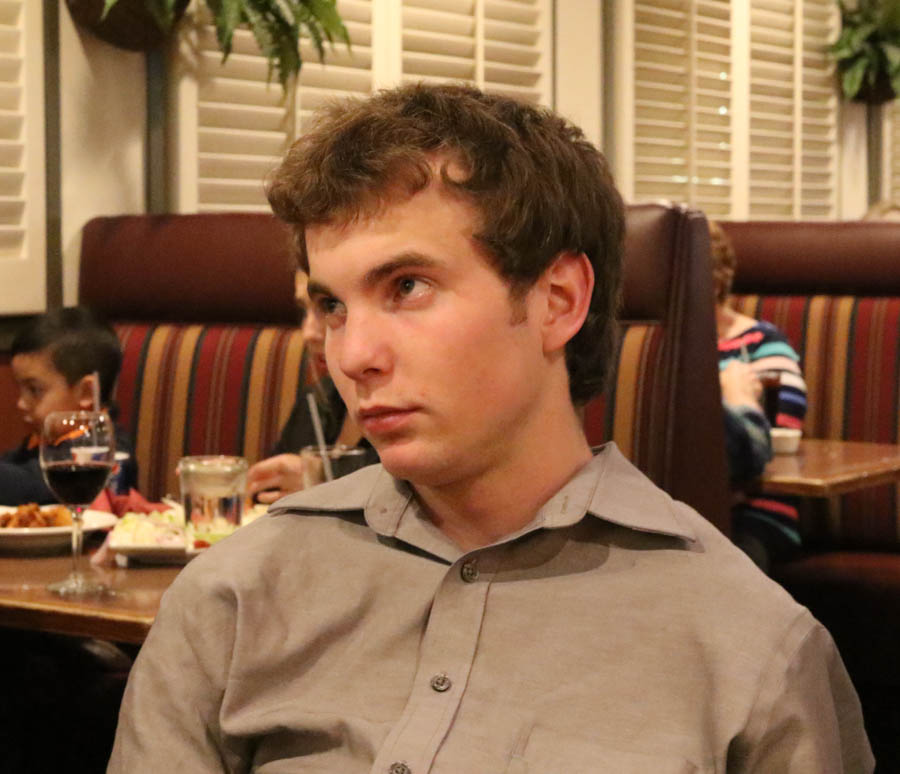 Connor (Courtesy of Joe)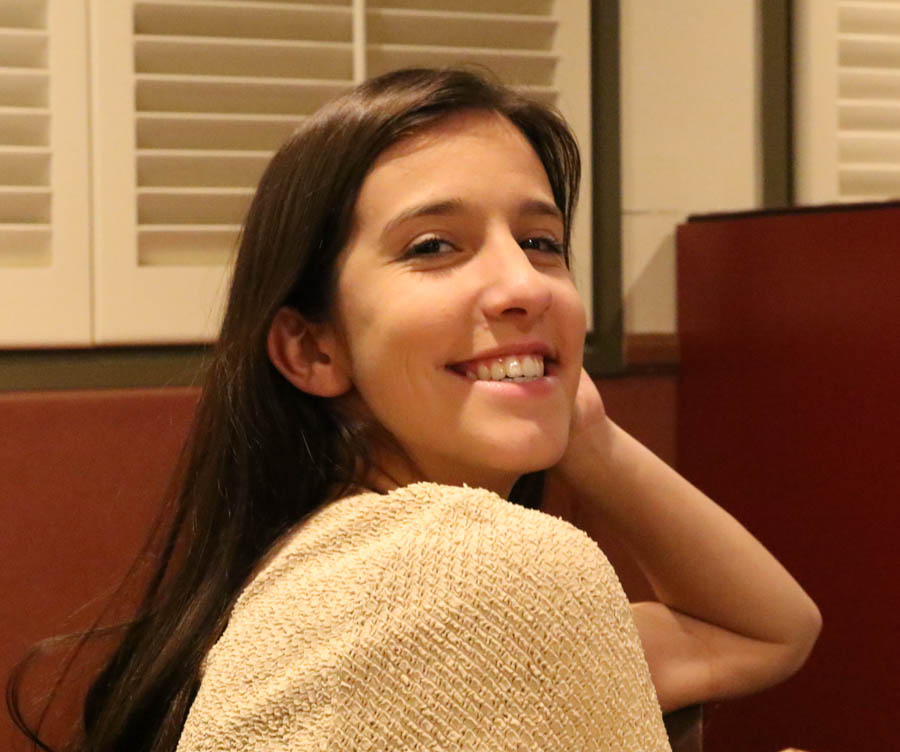 Marissa (Courtesy of Joe)

The far end of the table is getting routy (Courtesy of Joe)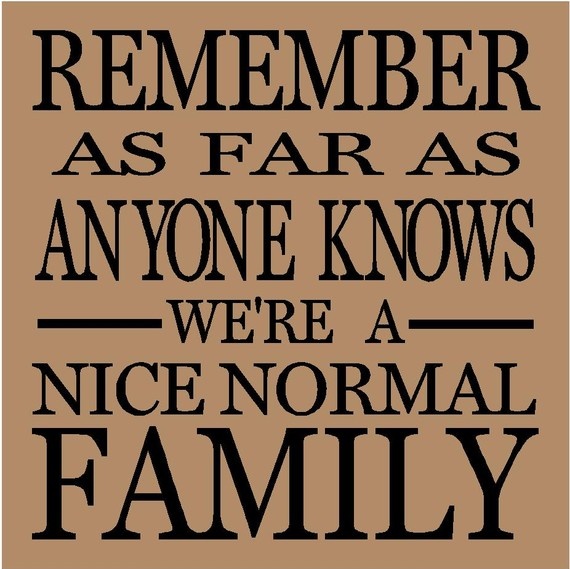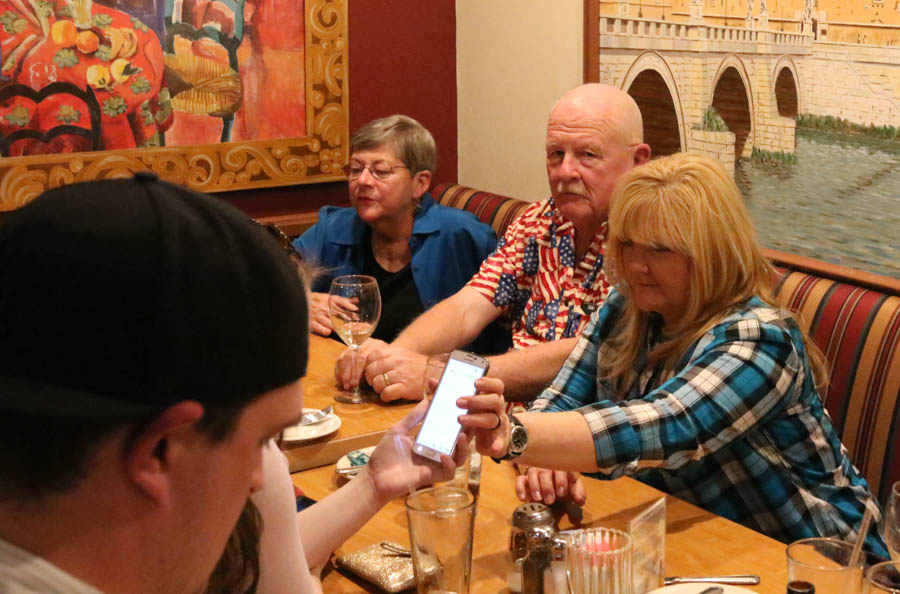 Sharing pictures (Courtesy of Joe)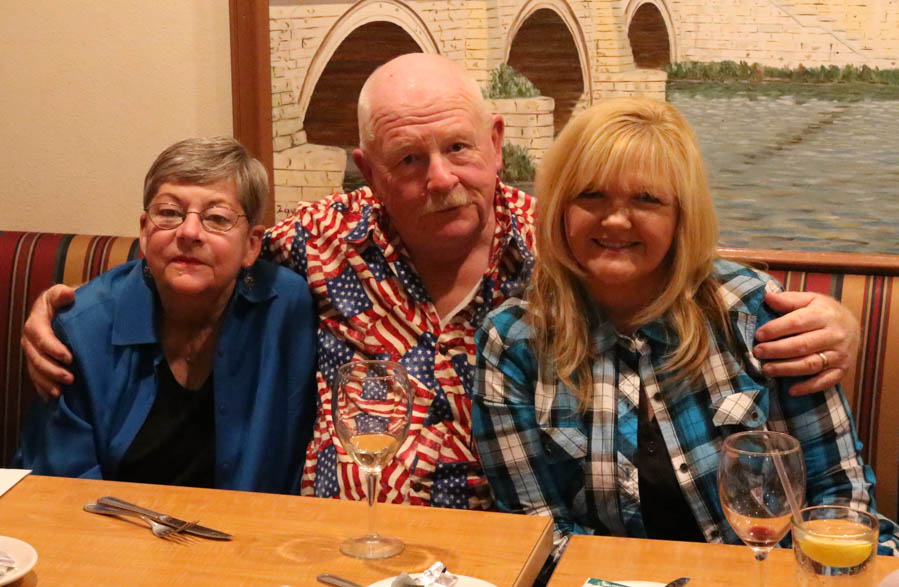 Sue, Paul and Robin... (Courtesy of Joe)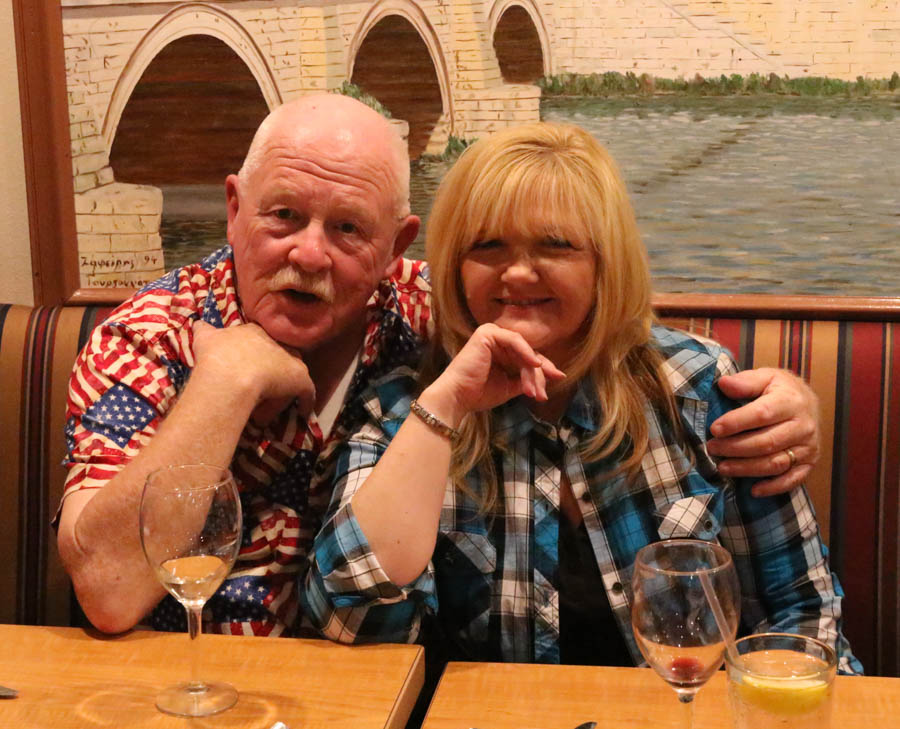 It took Robin years to teach Paul how to properly pose (Courtesy of Joe)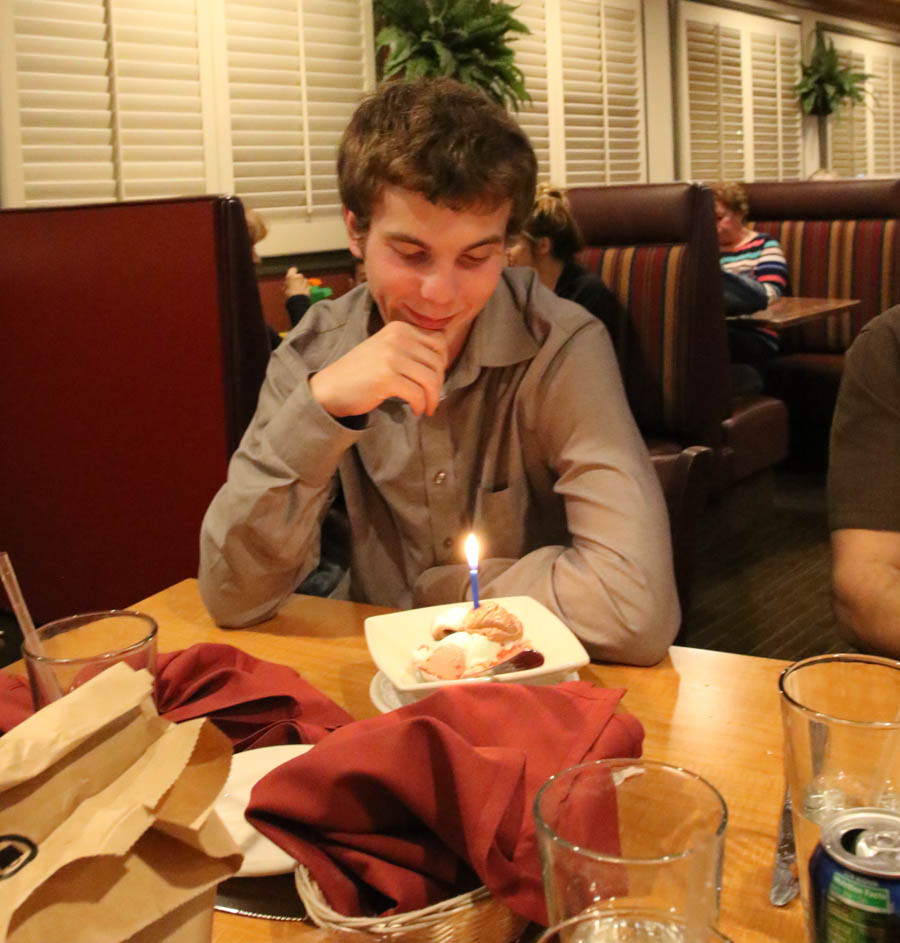 "What should I do with this?" (Courtesy of Joe)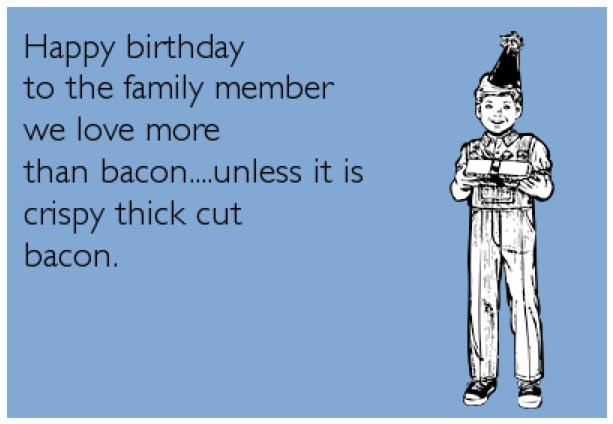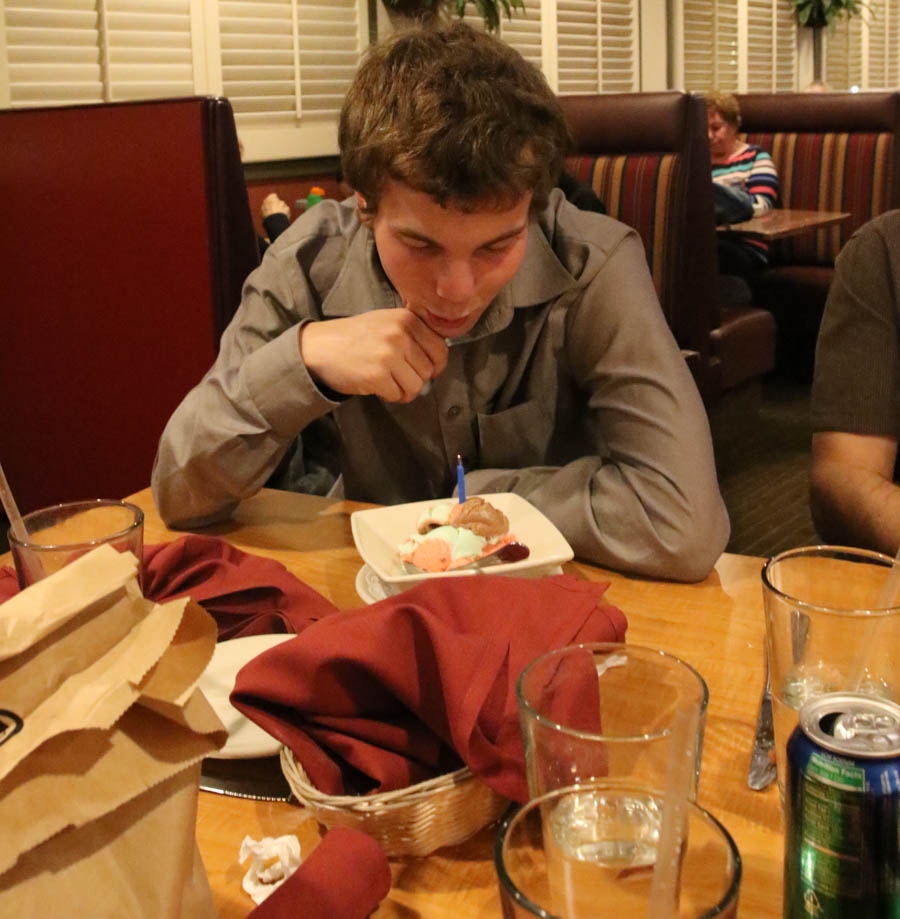 Goodbye flame... (Courtesy of Joe)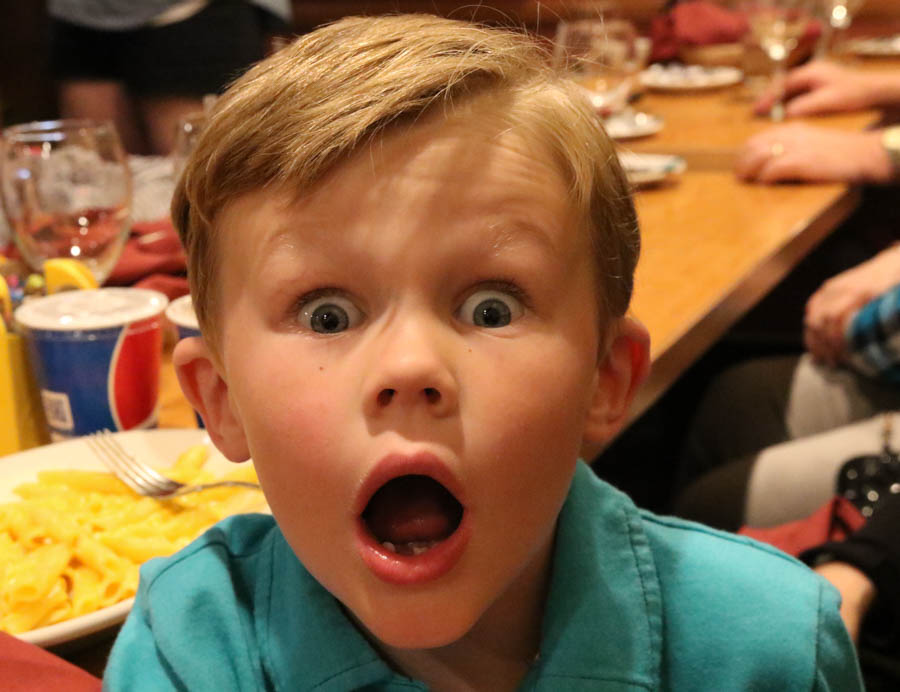 Alex was surprised (Courtesy of Joe)

"I have recovered" (Courtesy of Joe)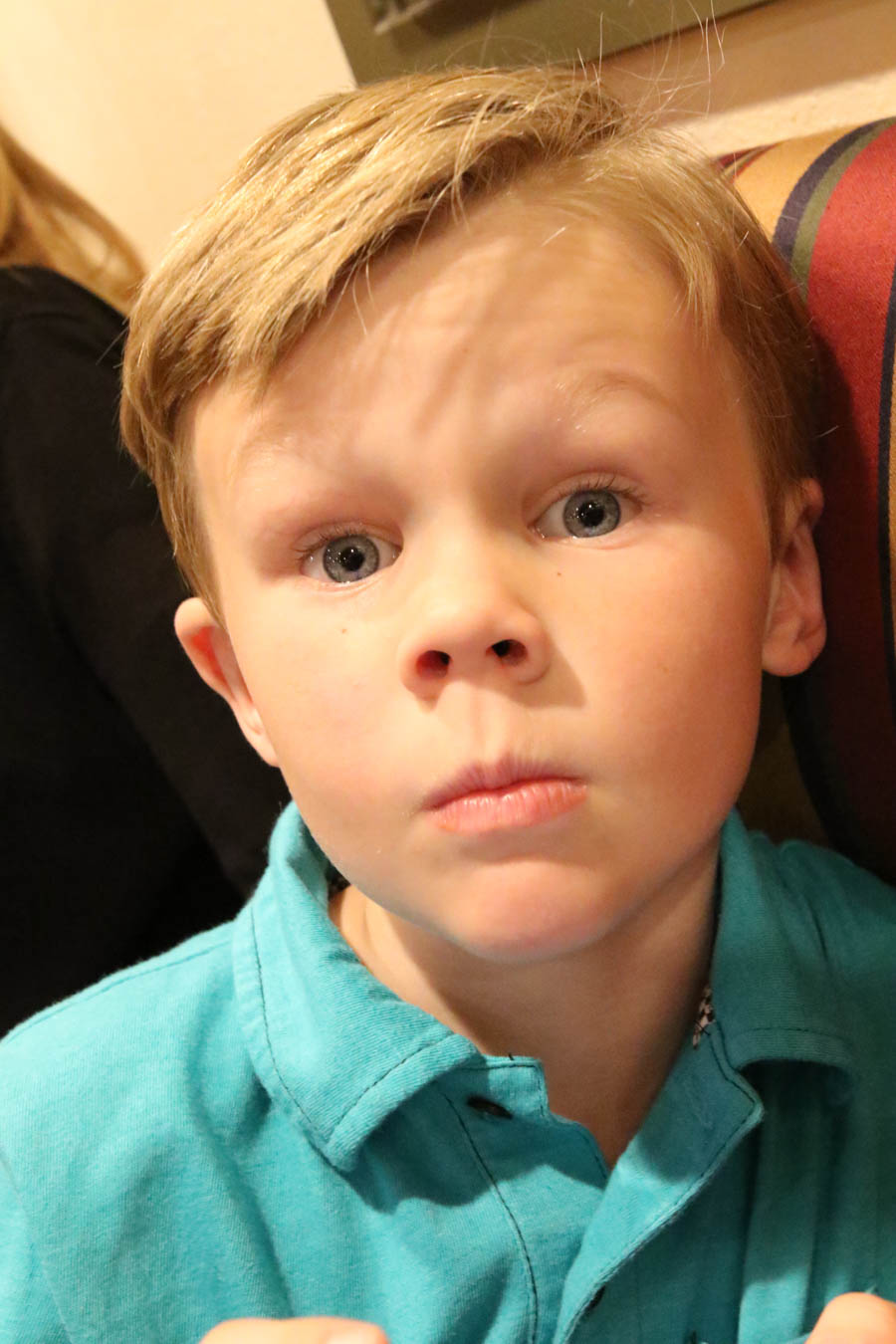 "Don't scare me again" (Courtesy of Joe)

Someone is quite happy (Courtesy of Joe)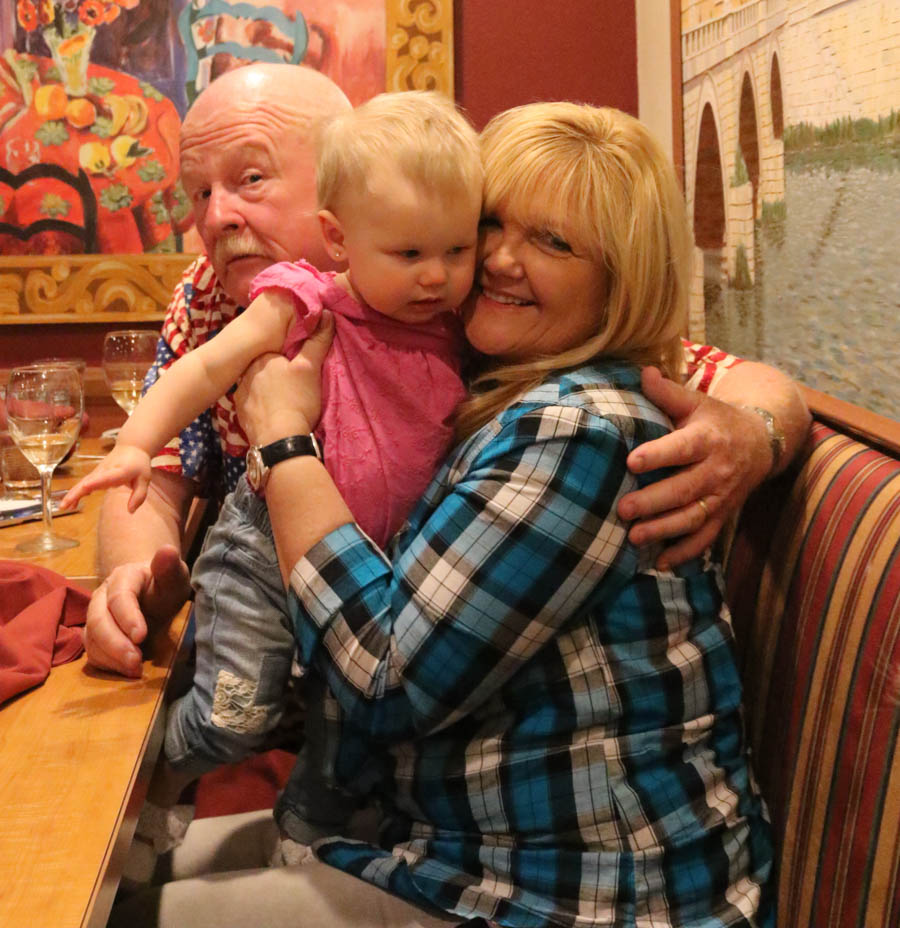 Great grandpa doesn't count when Robin is around! (Courtesy of Joe)

Chilling out! (Courtesy of Joe)

Someone is getting tired.... Might be Jon! (Courtesy of Joe)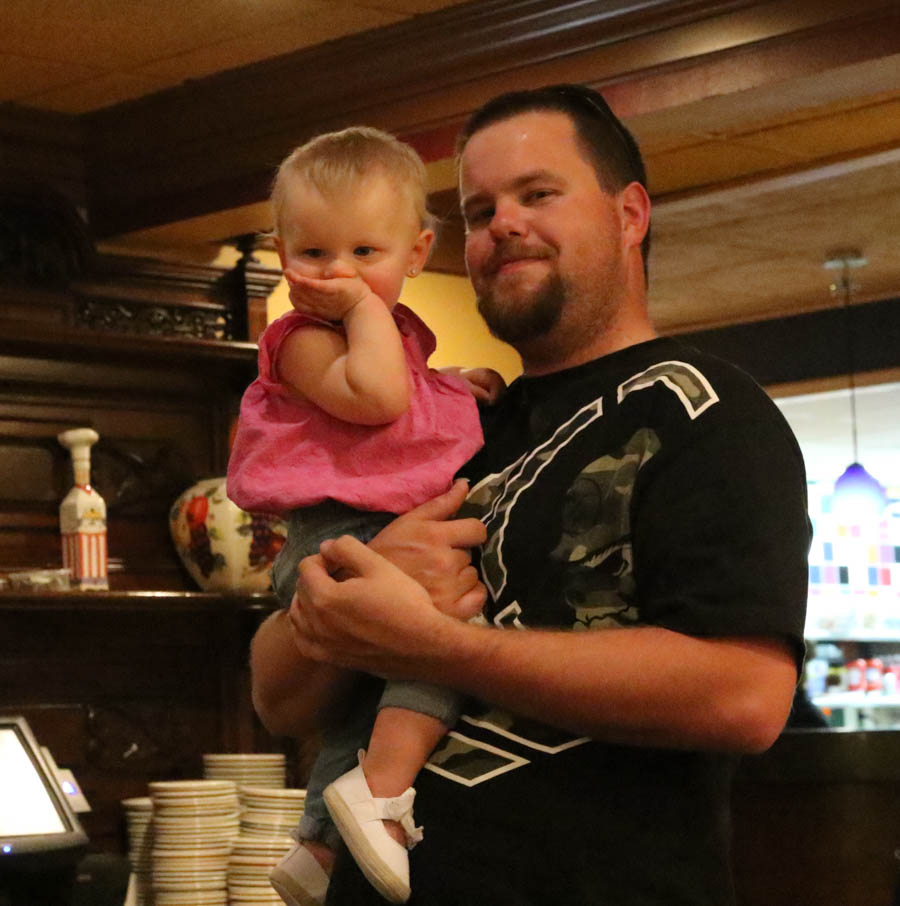 OK... We have to go home! (Courtesy of Joe)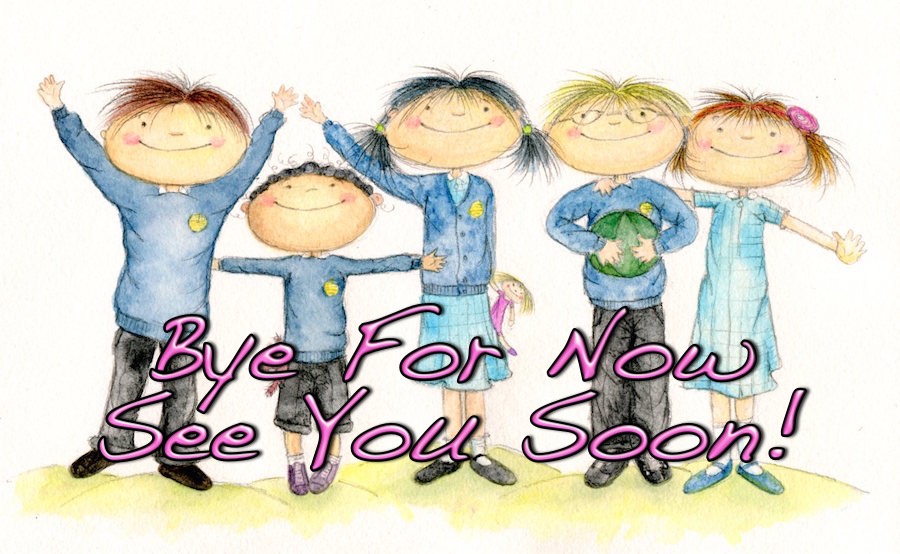 Quotation To Remember: A holy mind cannot repeat a vile thing, let alone be the creator of a vile suggestion. --John G. Lake