What better way to meet Sarah than to go on a cruise? Please enjoy the shipboard camera results!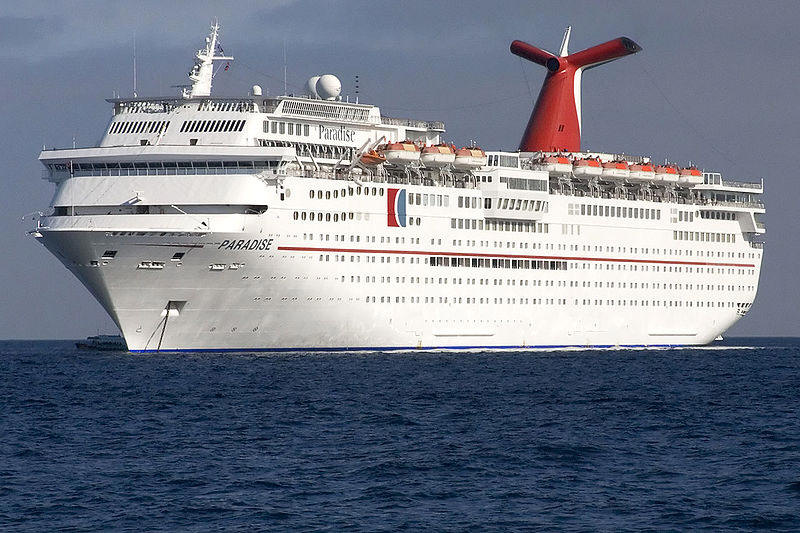 The Carnival Paradise
Did you know? - The MS Carnival Paradise, is the eighth and last vessel in Carnival Cruise Lines' Fantasy class of cruise ships. She was built in 1998 by Kvaerner Masa-Yards Helsinki New Shipyard, Finland as MS Paradise. The ship was renamed with a "Carnival" prefix in 2007.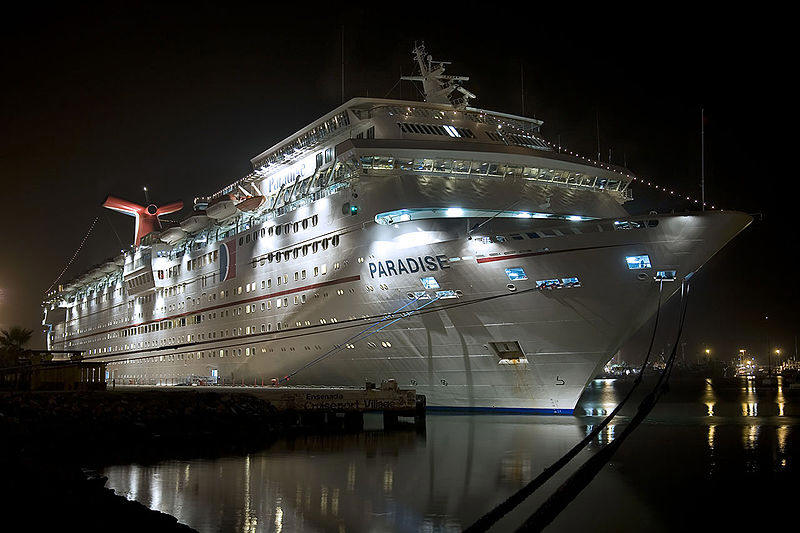 Scheduled to arrive in the Port of Long Beach, California, on September 20, 2004, her arrival was delayed due to several major hurricanes (see 2004 Atlantic hurricane season). Her cruise through the Caribbean and Panama Canal, and up the Mexican coast was further hindered by more hurricanes. After having skirted the bad weather with minimal inconvenience, Paradise arrived in Los Angeles in the early morning, docking at the Long Beach terminal of Carnival Cruise Lines, which was the building that had housed the Spruce Goose. Later that day, the nonsmoking signs were painted over. She still boasts one of the strictest smoking policies in the fleet.
1 - The Flight And Arrival Lunch
2 - The First Night At Sea
3 - First Night's Entertainment
4 - Arrival In Mexico
5 - The Tour Begins
6 - Cooking Mexican Food
7 - Walking Tour
8 - Return & Formal Evening At Sea
9 - Return To Long Beach