We left dinner without dinner and on a dead run for the door. Members get in 15 minutes early and we took advantage of that so get five excellent tables for our group!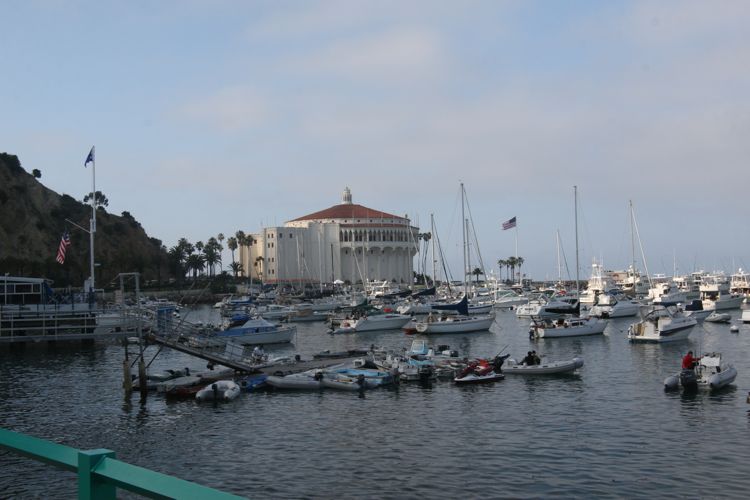 We will be dancing on the top of this building in 20 minutes
Did you know? - n 1929, the newer Casino was built under the direction of Mr. Wrigley and David M. Renton at a cost of 2 million dollars. Its design, done by Sumner A. Spaulding and Walter Weber, is described as being Art Deco and Mediterranean Revival, and was the first to be designed specifically for movies with sound. The Casino's name derives from a more traditional Italian definition of casino, meaning social gathering place; the building has never served as a gambling establishment, and for many years did not serve alcoholic beverages.

Long way up!
Did you know? - To reach the top level, Wrigley built the Casino with two ramped walkways that extend from the circular core, with two small lobby spaces as well as bathrooms just below the dance floor. Wrigley took the idea to use ramps instead of stairs from his Chicago Cubs stadium. The ramps allowed the large numbers of people using the ballroom to quickly move to and from their destinations.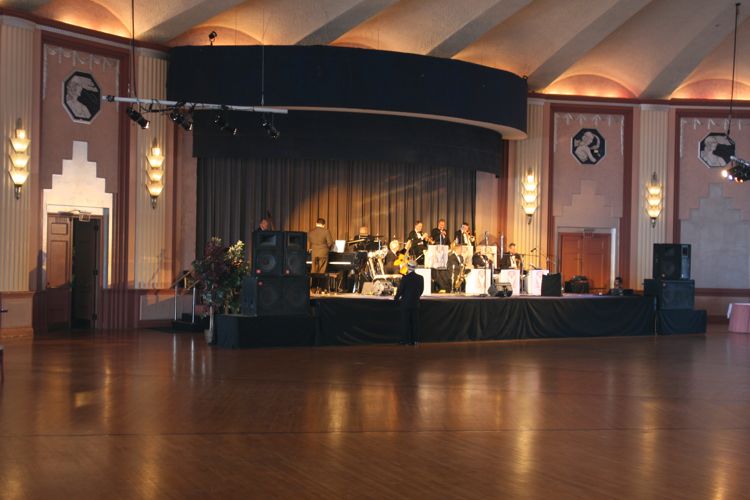 The band was ready
Did you know? - The upper level houses the world's largest circular ballroom with a 180-foot (55 m) diameter dance floor. French doors encircle the room, and balcony views are spectacular. The dance floor has a capacity of over 6,000 dancers. The upstairs dance floor was briefly used by the local high school basketball team.
Everybody Else Shows Up
Thanks to Vicky for being so kind as to being our dinner to us.... It was good!

Sue and Barbara guard the five tables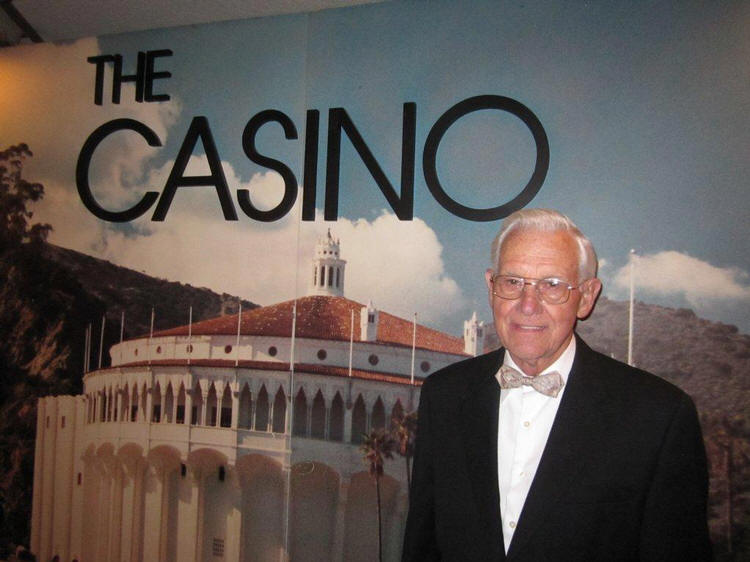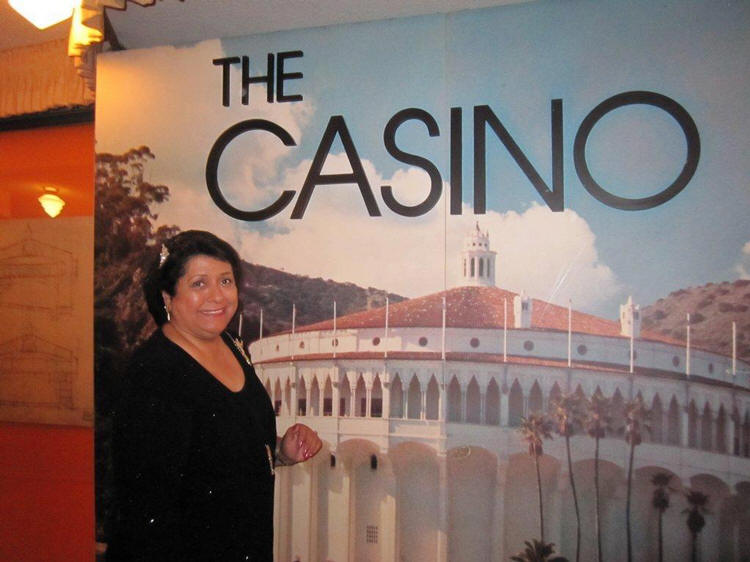 Vicky and Del make a quick stop at the lower level
Let The Music Begin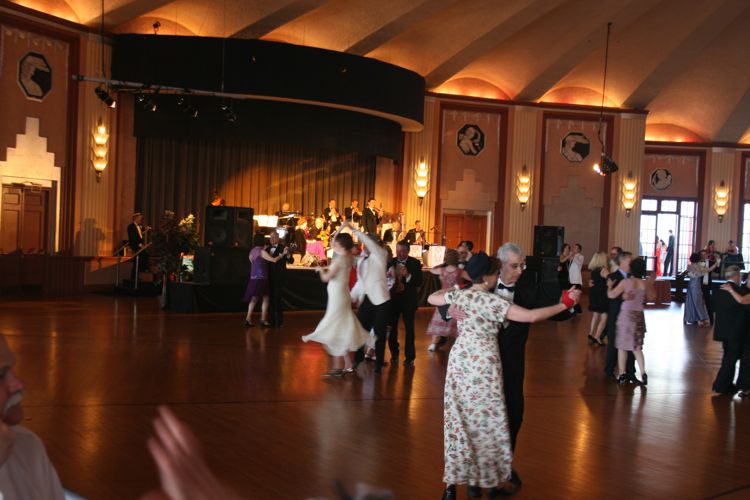 Whirl and twirl all night long
Please join the Art Deco Society of Los Angeles for a glorious night of dancing featuring live music from the 1920s and 1930s. Enjoy dancing at the historic Art Deco Avalon Casino Ballroom on beautiful Catalina Island -- the same ballroom that played host to Benny Goodman, Glen Miller and many of the greats from the Big Band era. Dance the Lindy Hop, Balboa, the Charleston, Tango, Foxtrot, the Waltz and much, much, more!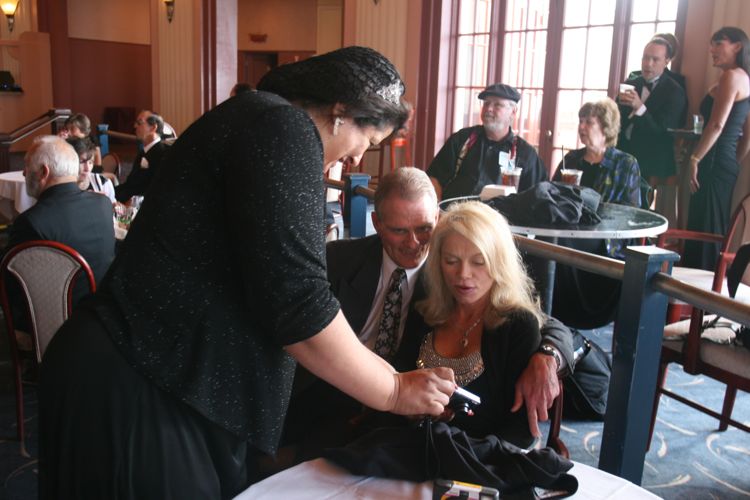 Vicky carries everything in her purse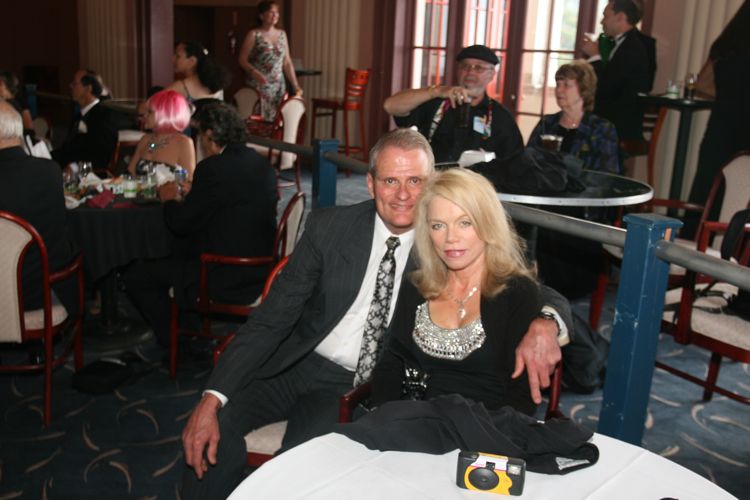 Craig and MaryAnn are about to take the floor
>Quote - Infatuation is when you think he's as sexy as Robert Redford, as smart as Henry Kissinger, as noble as Ralph Nader, as funny as Woody Allen, and as athletic as Jimmy Conners. Love is when you realize that he's as sexy as Woody Allen, as smart as Jimmy Connors, as funny as Ralph Nader, as athletic as Henry Kissinger and nothing like Robert Redford - but you'll take him anyway. ~Judith Viorst, Redbook, 1975.

This teenager played a fantastic clarinet
Did you know? - The clarinet is a musical instrument in the woodwind family. The name derives from adding the suffix -et (meaning little) to the Italian word clarino (meaning a type of trumpet), as the first clarinets had a strident tone similar to that of a trumpet. The instrument has an approximately cylindrical bore, and uses a single reed. In jazz contexts, it is sometimes informally referred to as the "licorice stick".

Relaxing between dances

Paul & Sue
Quote - Love is an exploding cigar we willingly smoke. ~Lynda Barry

Cooling off outside
Old People Have Fun With Words (It Was A Reserved Sign Once Upon A Time)
Did you know? - An anagram is a type of word play, the result of rearranging the letters of a word or phrase to produce a new word or phrase, using all the original letters exactly once; e.g., orchestra = carthorse, A decimal point = I'm a dot in place. Someone who creates anagrams is called an anagrammatist. The original word or phrase is known as the subject of the anagram.
We were going to do anagrams but it was too difficult!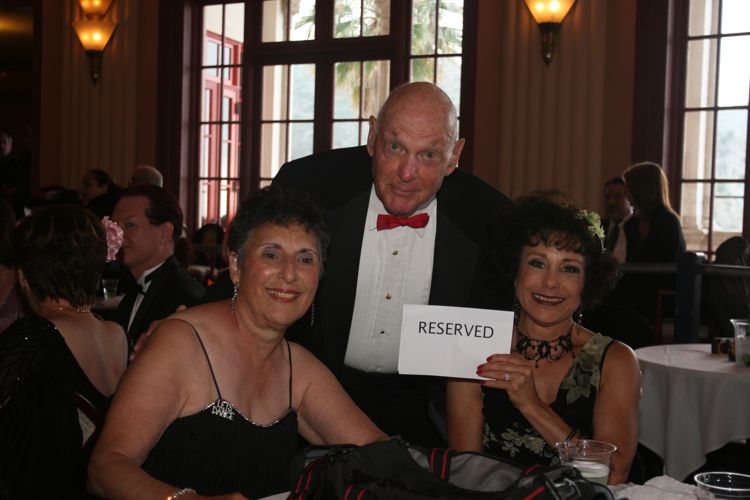 Reserved? Maybe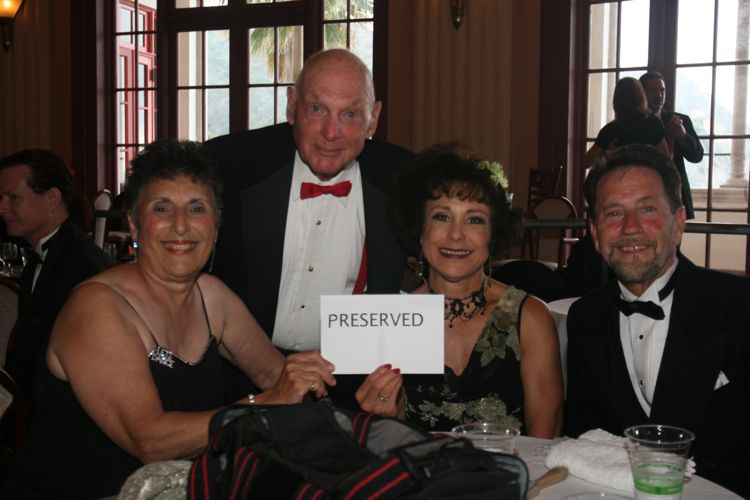 Preserved? Definitely!!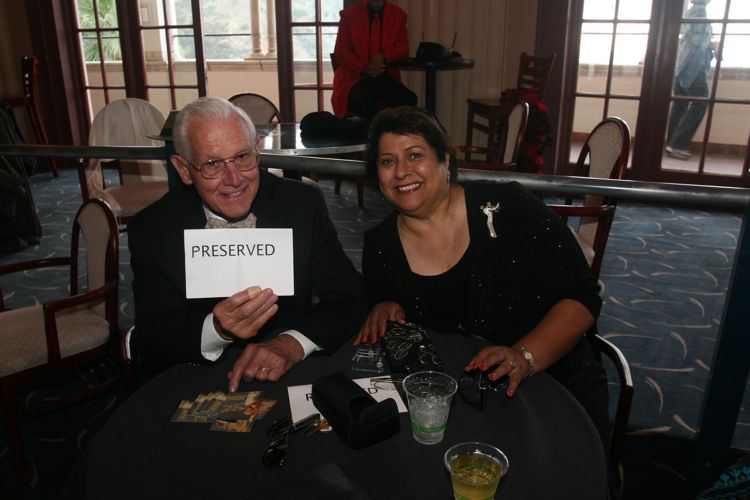 You bet!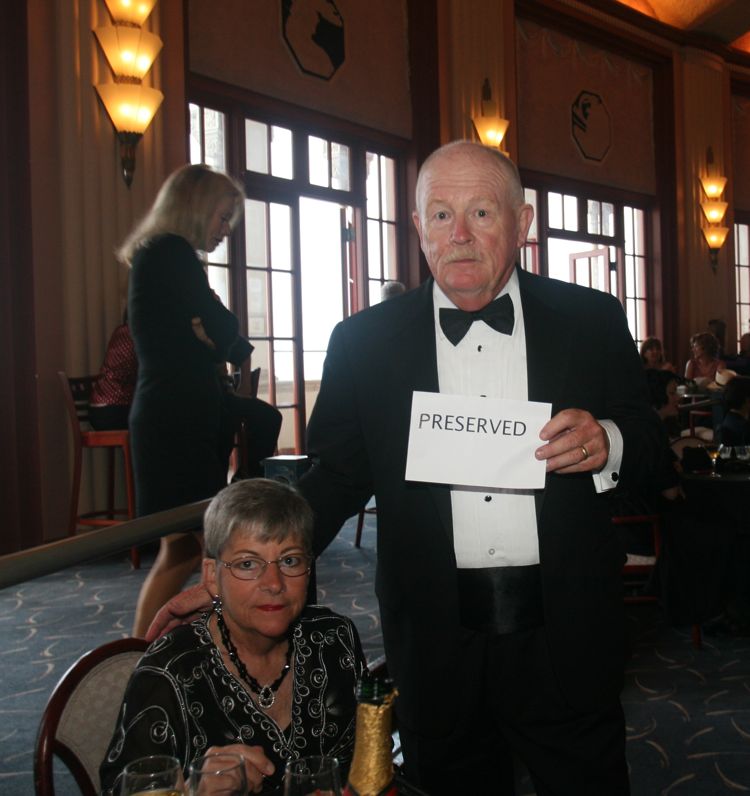 Proof that alcohol works!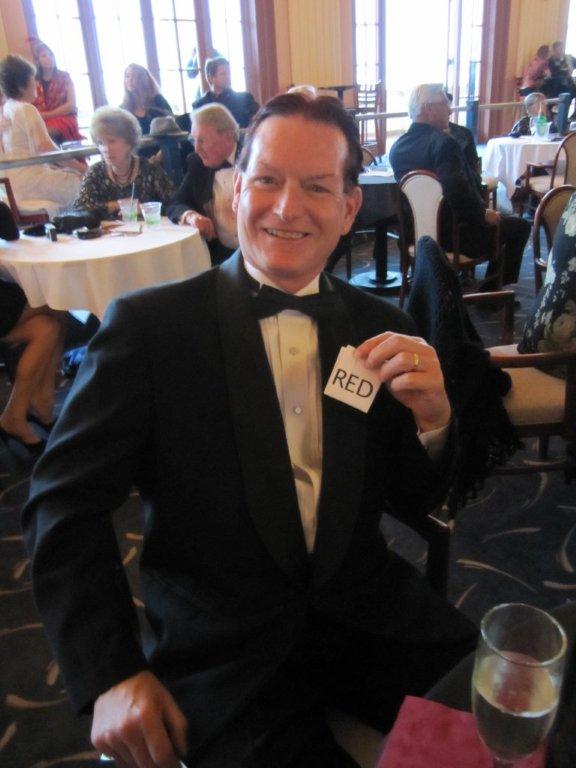 We have some clever people in this group!

The signs are back!

Preserved

Gee... Thanks Barb!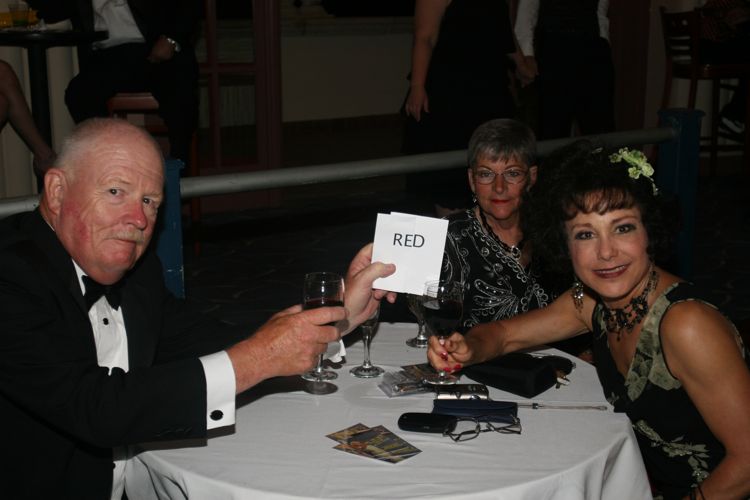 That pesky sign has shown up again!
Back To The Dance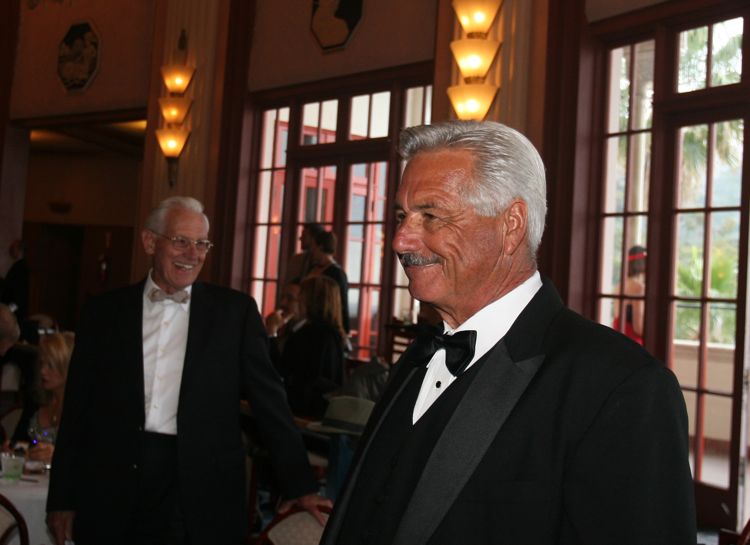 -007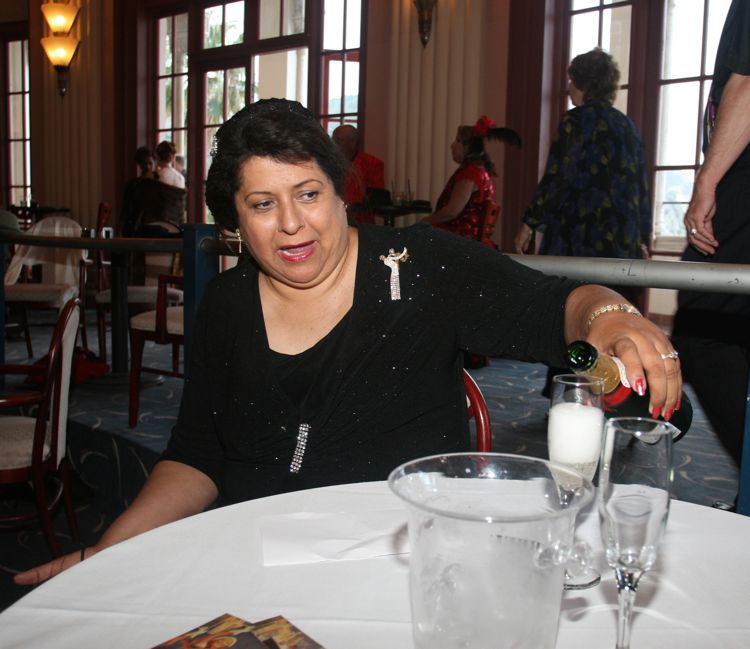 I'll just have one more little glass..... hic! burp! hic!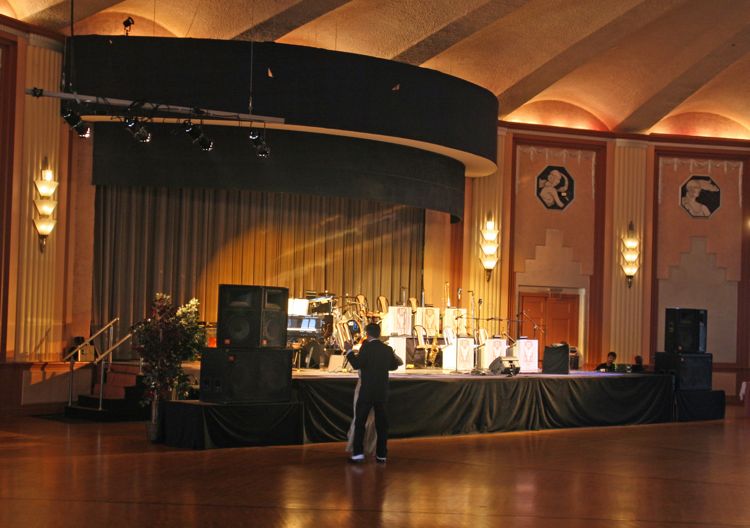 They even dance to recorded music during the breaks!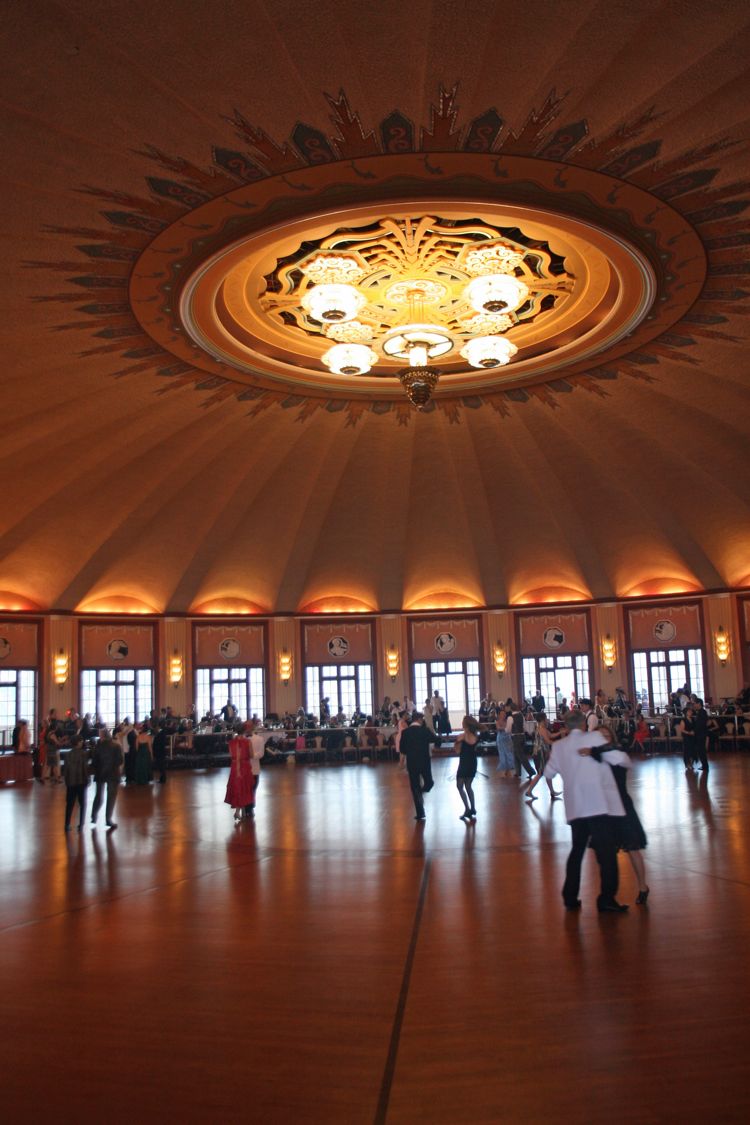 Plenty of room!

-007 check his combination gun, knife, motorcycle, camera and chopsticks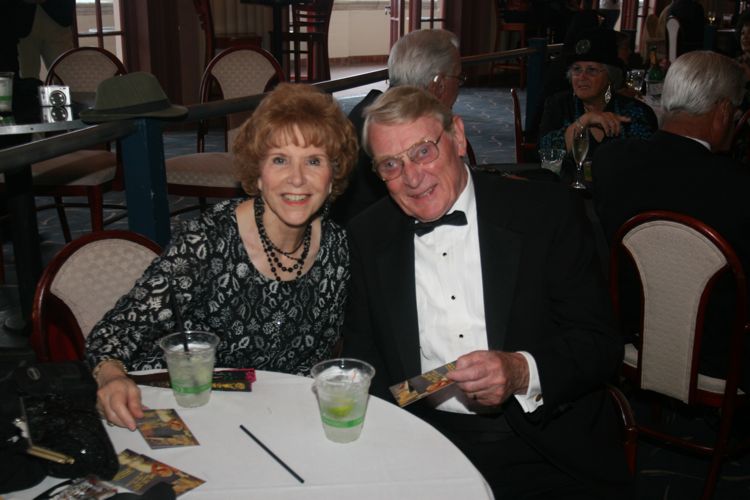 They are already planning for the Queen Mary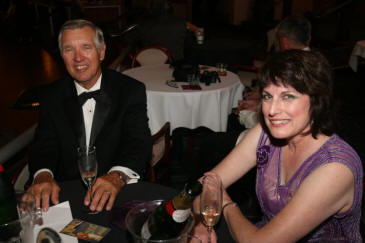 Resting between dances.... What? Greg without a beer?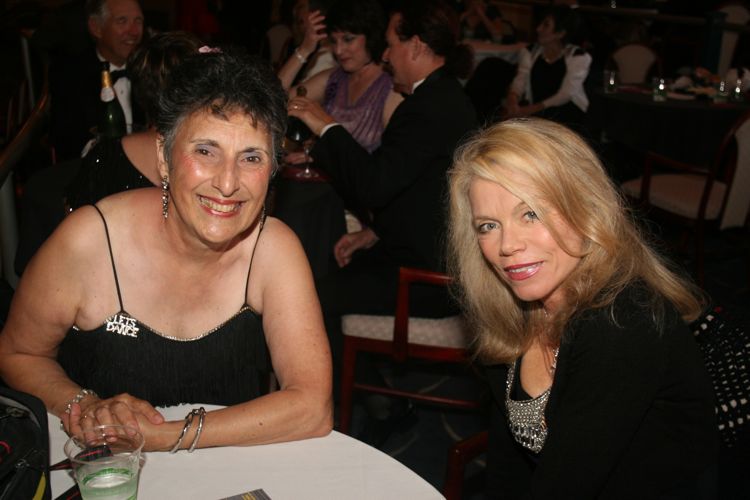 Irene and MaryAnn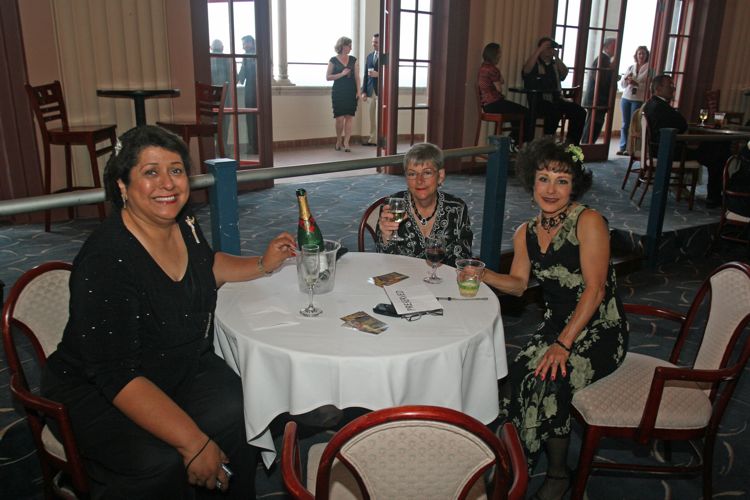 Vicky cannot stay away from the lure of the bubbles
Quote - When the wine goes in, strange things come out. ~Johann Christoph Friedrich von Schiller, The Piccolomini, 1799
The View From The Balcony
Did you know? - Balcony (from Italian: balcone, scaffold; cf. Old High German balcho, beam, balk; probably cognate with Persian term بالكانه bālkāneh or its older variant پالكانه pālkāneh), a kind of platform projecting from the wall of a building, supported by columns or console brackets, and enclosed with a balustrade. The traditional Maltese balcony is a wooden closed balcony projecting from a wall.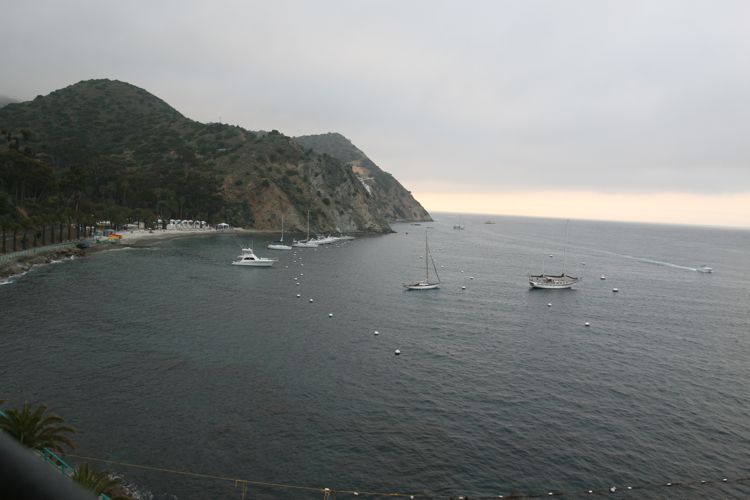 The sun is starting to set

Dancers stroll the balcony
Did you know? - Stroll: A wandering on foot; an idle and leisurely walk; a ramble.

The same shot below... And hour later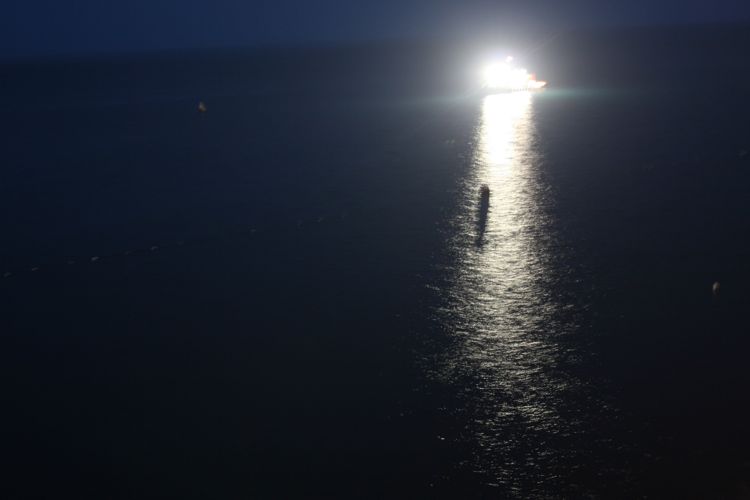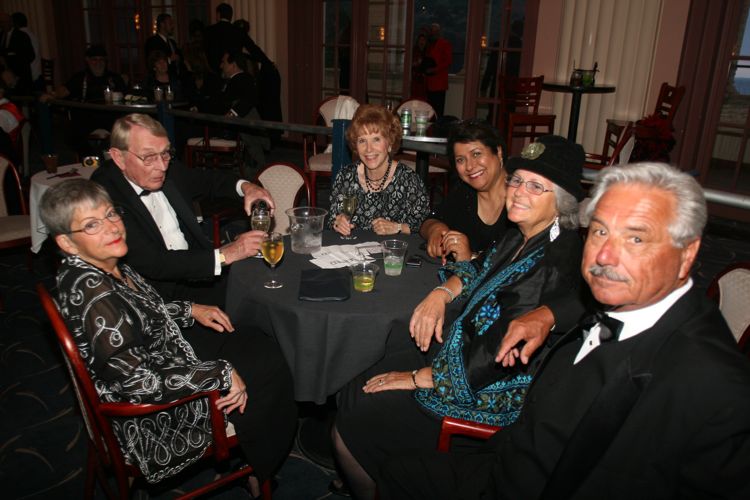 Neal demonstrates the finer points of pouring wine
Quote - This is one of the disadvantages of wine: it makes a man mistake words for thought. ~Samuel Johnson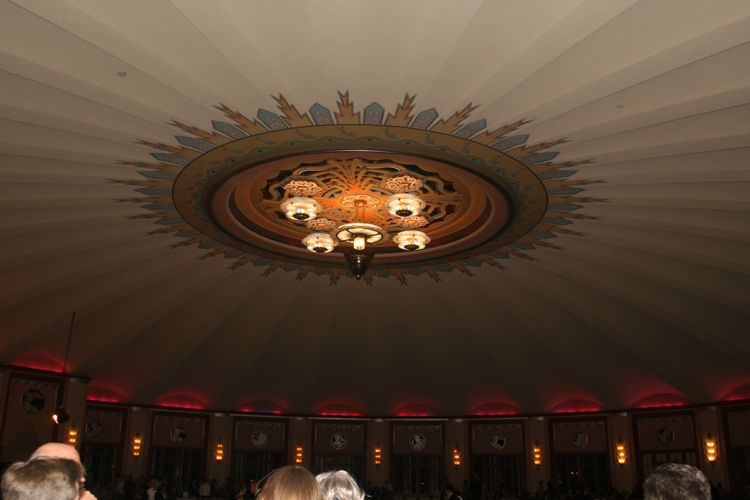 60 feet above our heads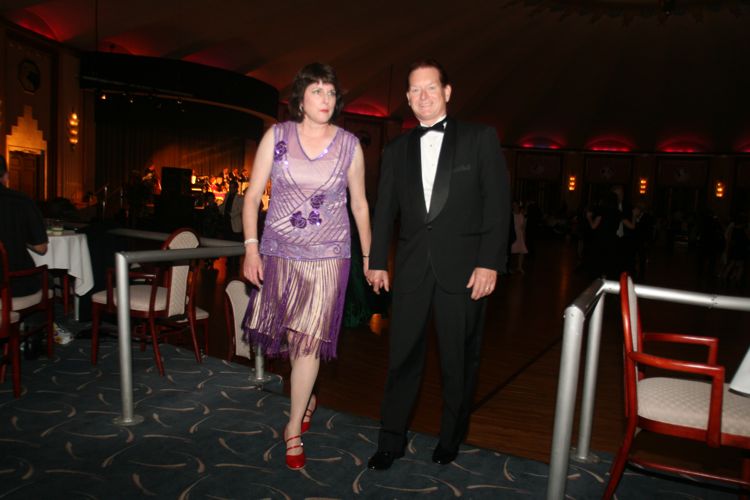 Time for a beer!
Did you know? - Beer is the world's oldest and most widely consumed alcoholic beverage and the third most popular drink overall after water and tea. It is produced by the brewing and fermentation of starches, mainly derived from cereal grains—most commonly malted barley, although wheat, maize (corn), and rice are widely used. Most beer is flavored with hops, which add bitterness and act as a natural preservative, though other flavorings such as herbs or fruit may occasionally be included.
Some of humanity's earliest known writings refer to the production and distribution of beer: the Code of Hammurabi included laws regulating beer and beer parlors, and "The Hymn to Ninkasi," a prayer to the Mesopotamian goddess of beer, served as both a prayer and as a method of remembering the recipe for beer in a culture with few literate people.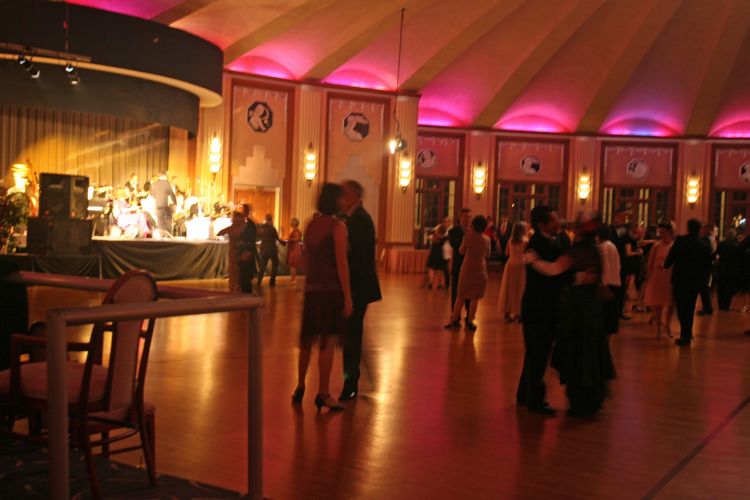 Oh the humanity of it!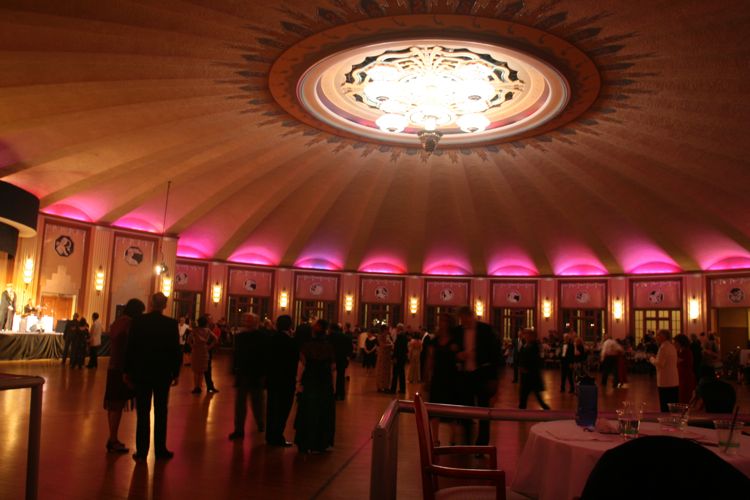 The room is magnificent
Did you know? - A ballroom is a large room inside a building, the designated purpose of which is holding formal dances called balls. Traditionally, most balls were held in private residences; many mansions contain one or more ballrooms. In other large houses, a large room such as the main drawing room, long gallery, or hall may double as a ballroom, but a good ballroom should have the right type of flooring, such as hardwood flooring or marble flooring.
Ballrooms are generally quite large, and may have ceilings higher than other rooms in the same building. The large amount of space for dancing, as well as the highly formal tone of events have given rise to ballroom dancing. The largest balls are now nearly always held in public buildings, and many hotels have a ballroom. They are also designed large to help the
of orchestras carry throughout the whole room.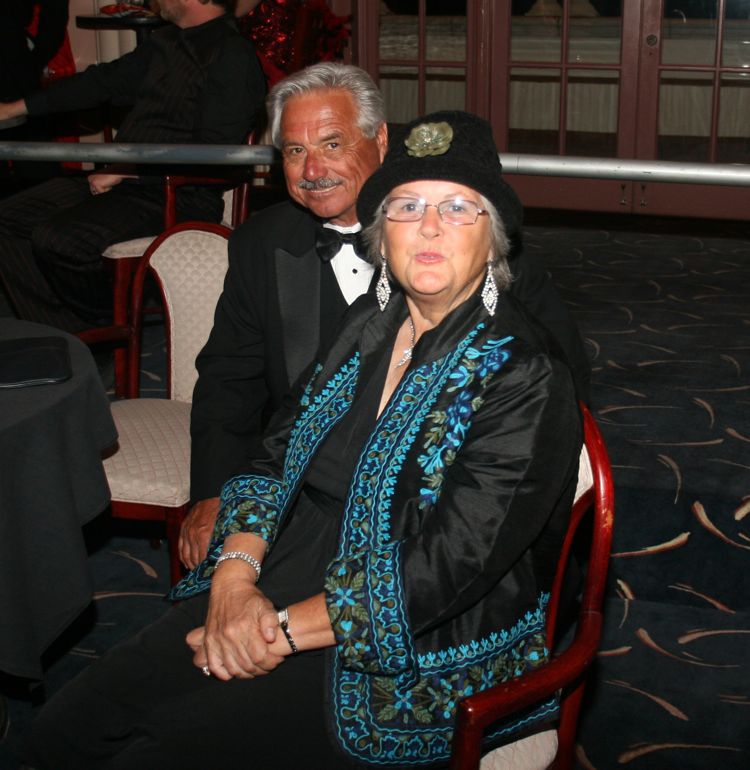 Boo!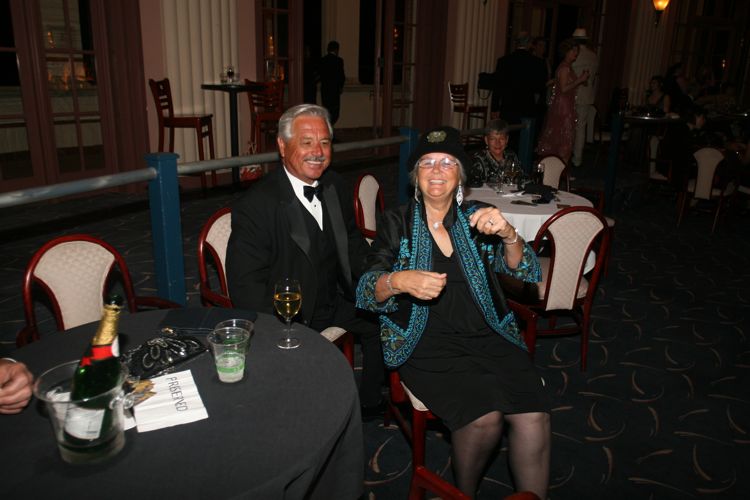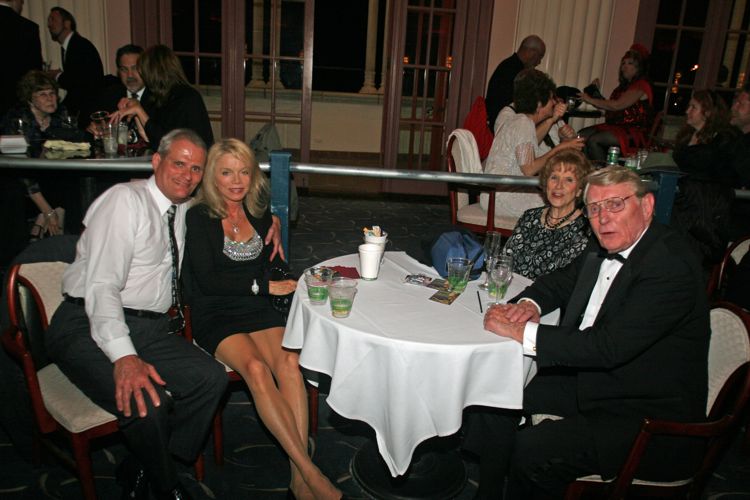 Another break? You have only danced for two hours!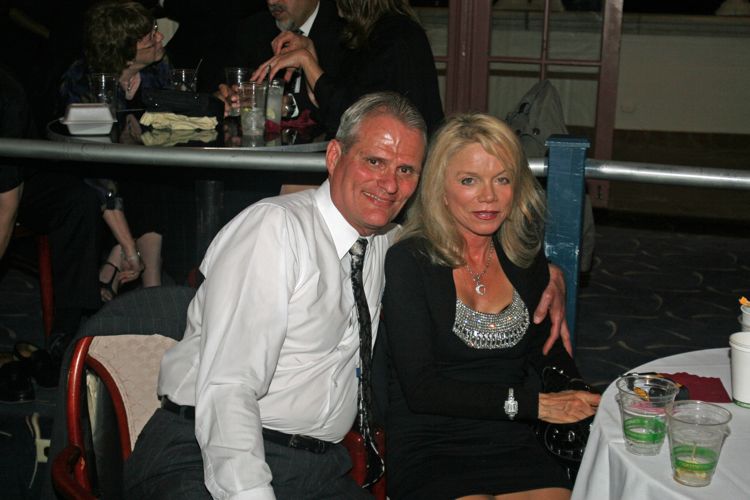 "Smile??? Even my lips are tired after the past two hours!"
Did you know? - Giggling is a high-pitched, bubbly way of laughing. It is usually suppressed, resulting in short bursts of laughter. A giggle is often considered a very feminine laugh. Giggling is normally affiliated with laughing gas a dentist would administer. Giggling is often associated with small children and ballroom dancers.

Notice the signs being worked on!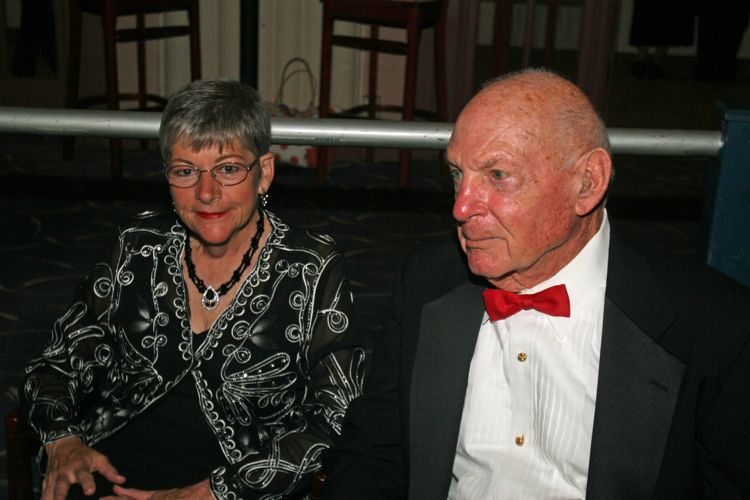 What are these two up to????
Did you know? - The boy's name Herbert \ he-rbe- rt, her- bert\ is pronounced HER-bert. It is of Old German origin, and its meaning is "illustrious warrior". Norman name. An island in Lake Derwentshire, England, is named in honor of Saint Herbert (seventh century). American President Herbert Hoover. Herbert has 9 variant forms: Bert, Bertie, Erberto, Harbert, Herbert, Herb, Herbie, Heribert and Heriberto.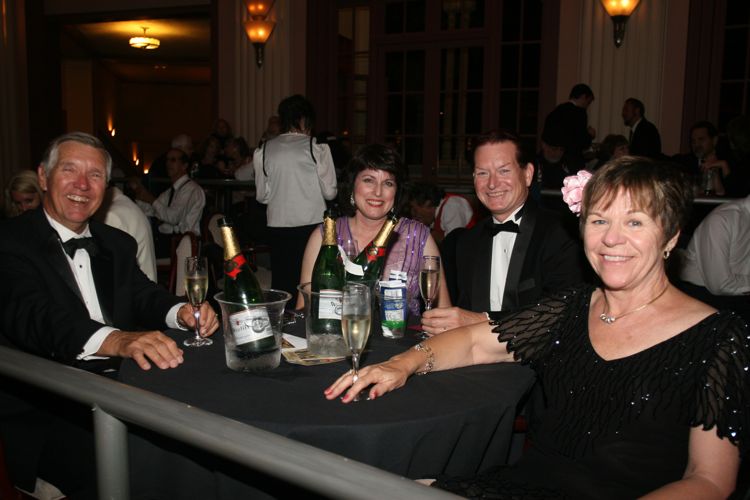 The giggling continues
Quote - I drink only to make my friends seem interesting. ~Don Marquis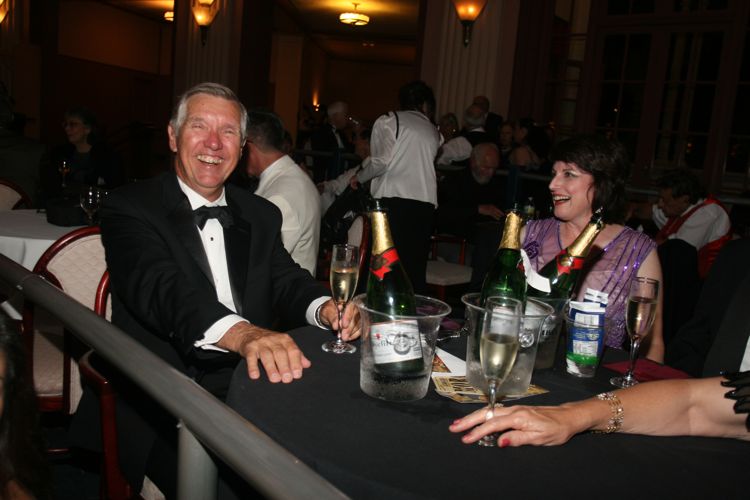 "I just drank two bottles of champagne and I can still smile!"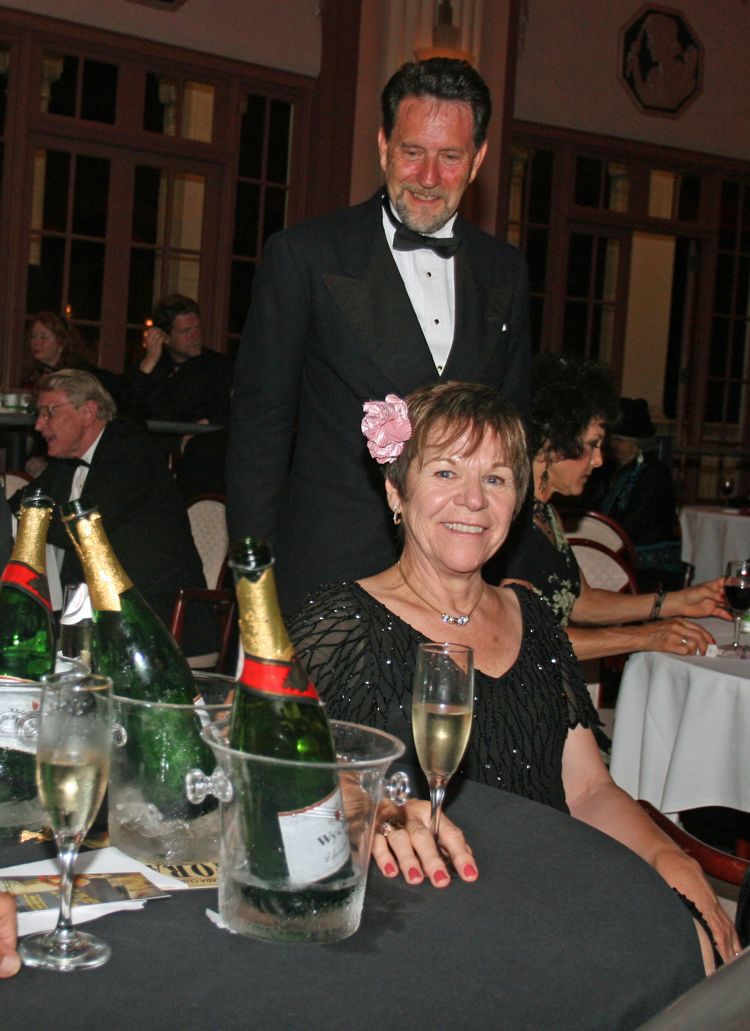 Champagne is good for you!
Quote - Champagne, if you are seeking the truth, is better than a lie detector. It encourages a man to be expansive, even reckless, while lie detectors are only a challenge to tell lies successfully.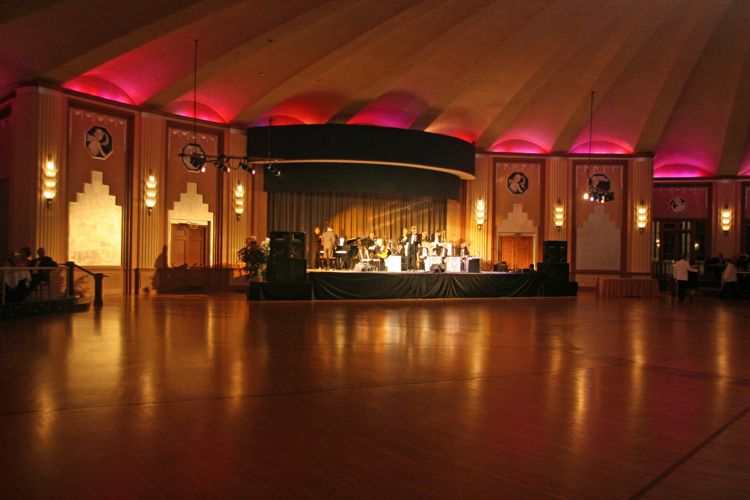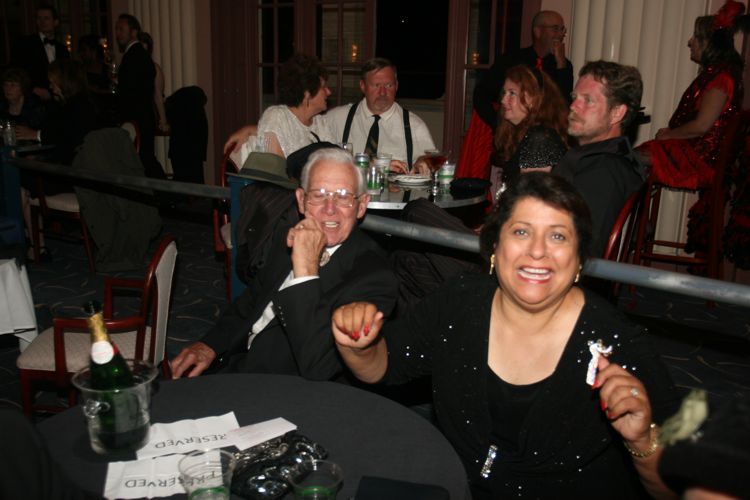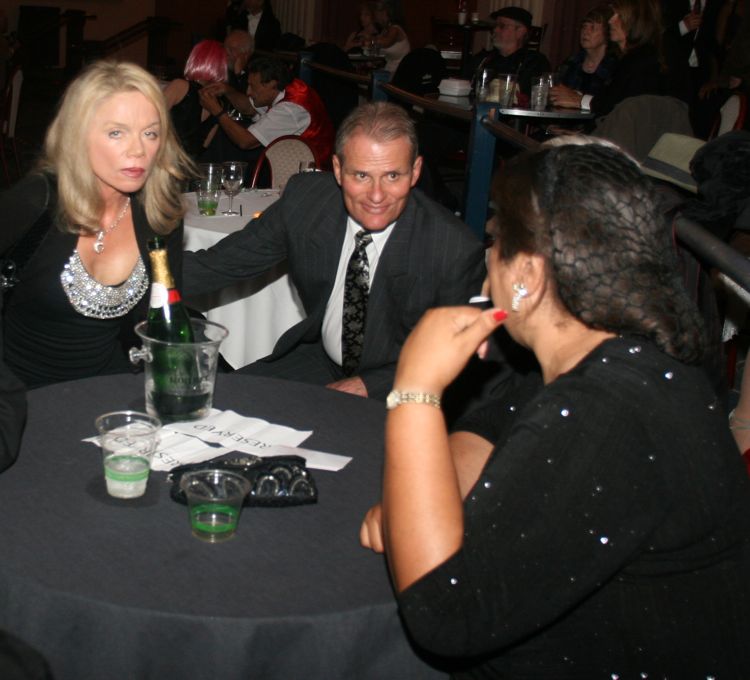 Dancers are back!

Adult supervision for hire

Our golf instructor is relaxing this evening

Don't ask - Don't tell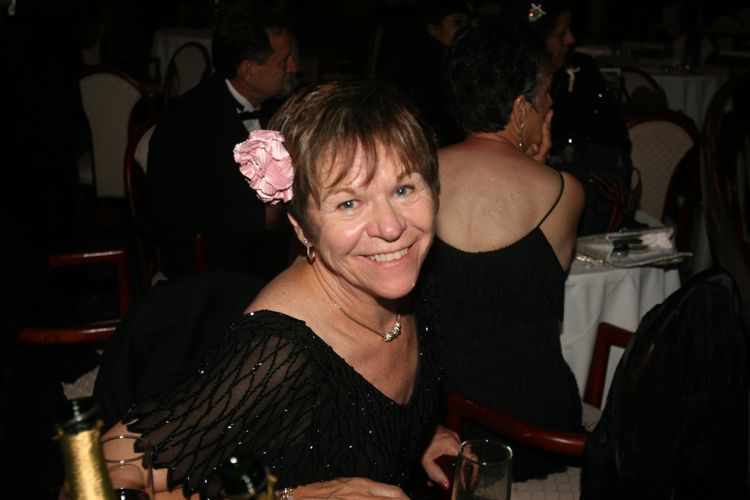 "This is another fine mess you got me in to Ollie!"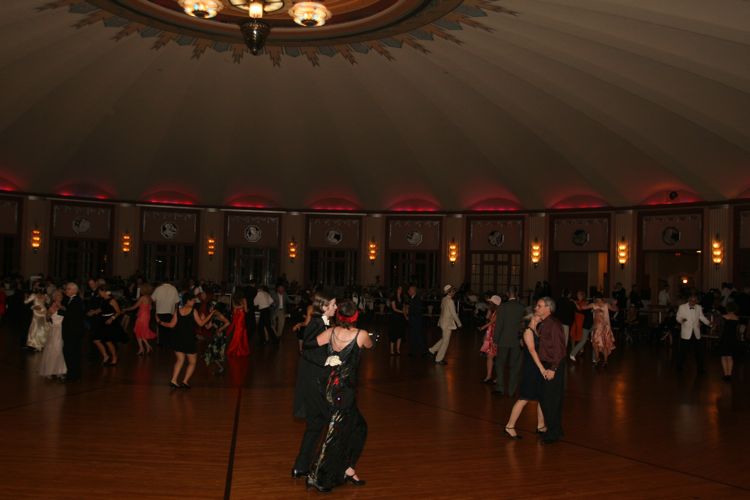 They are moving quickly around the floor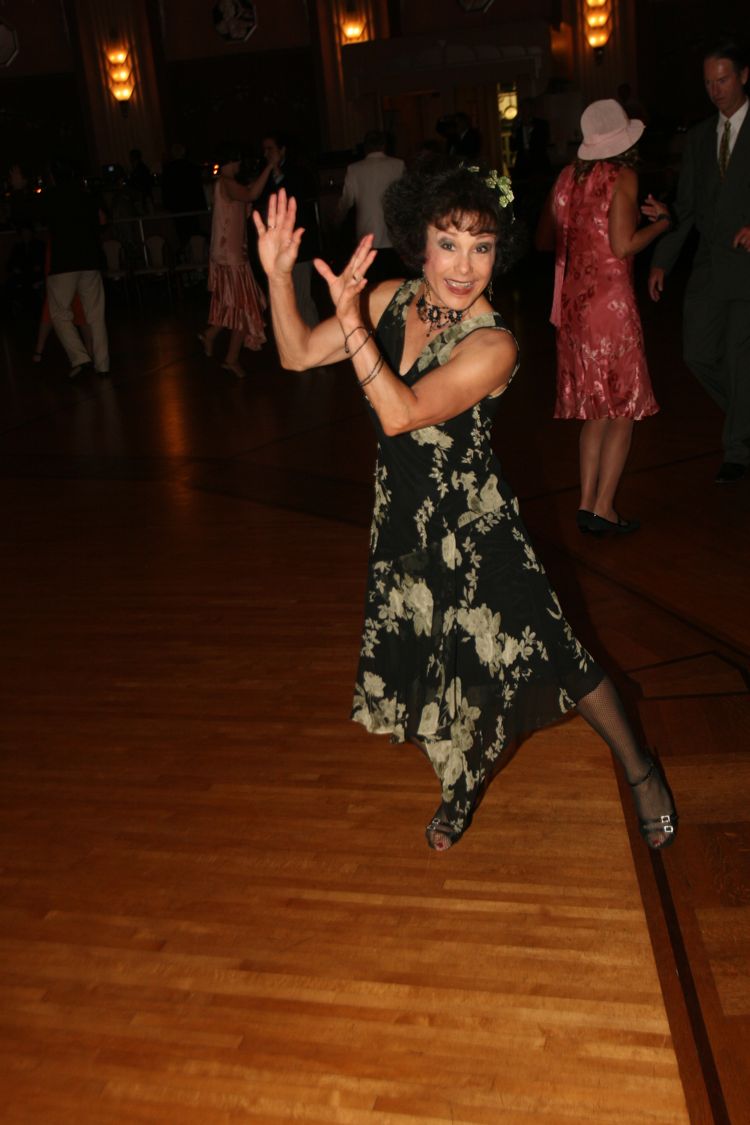 She is loose again!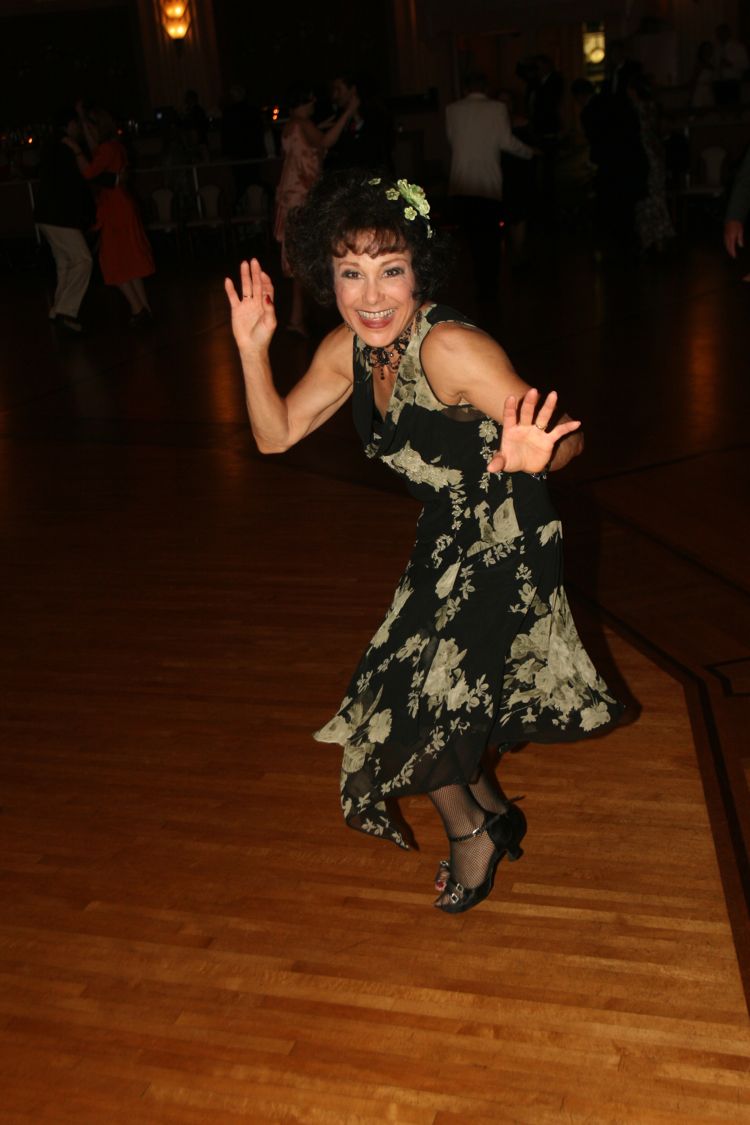 Careful... The floor is wood!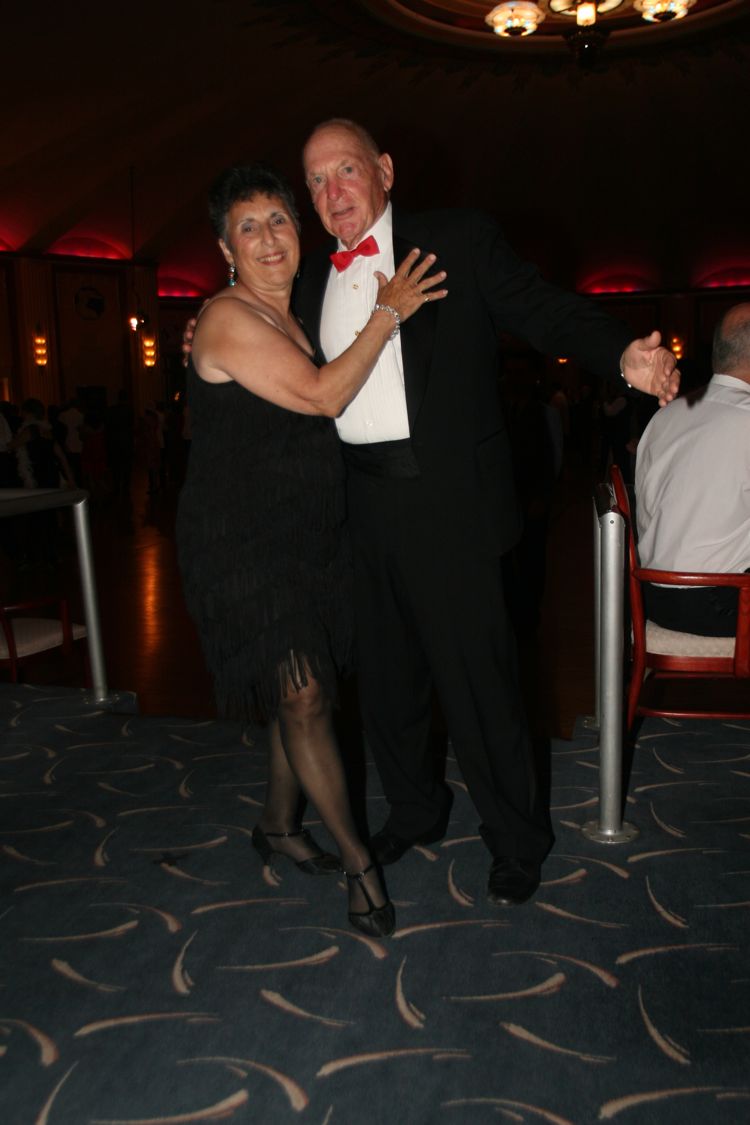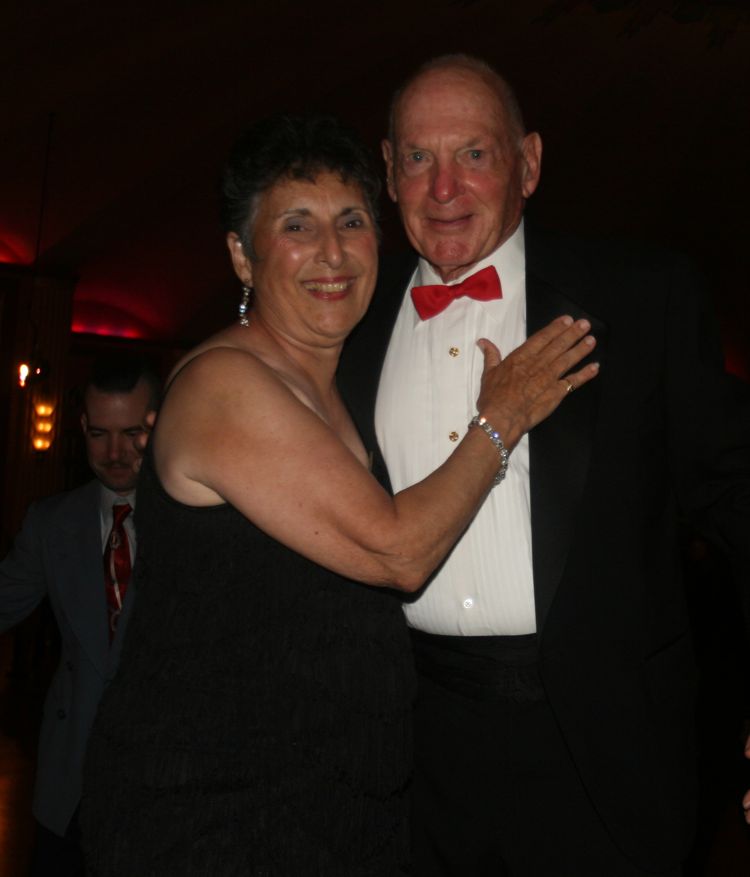 OK... Time to power down!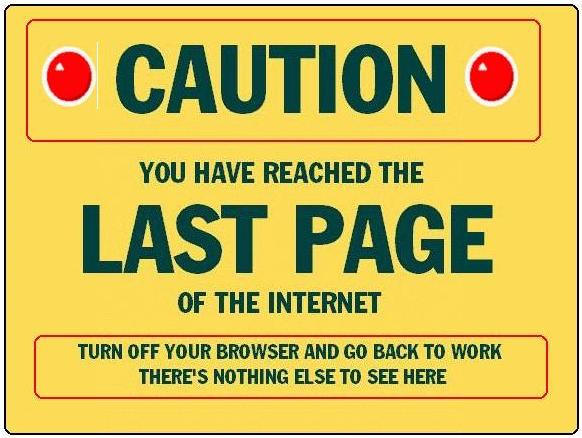 Time To Depart The Dance And Have A Rest Before The NIGHTCAP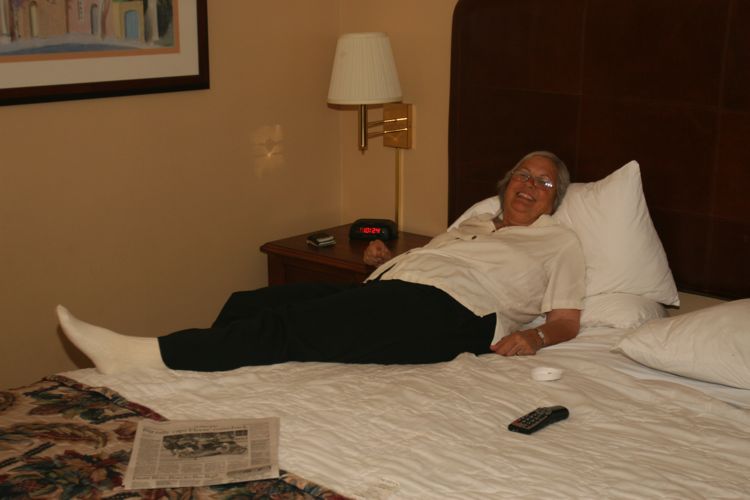 Linda demonstrates the "Cat Nap"
Ten Minutes Later We Are In The Restaurant Having A "Toddy For The Body"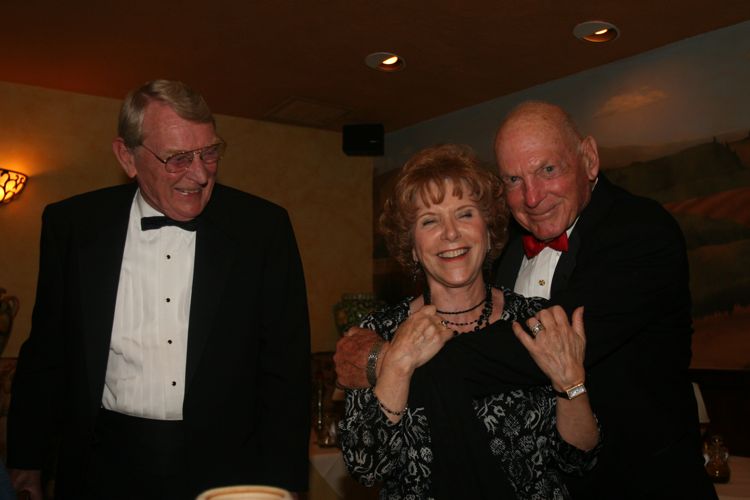 Time for a back rub! Thanks Herb!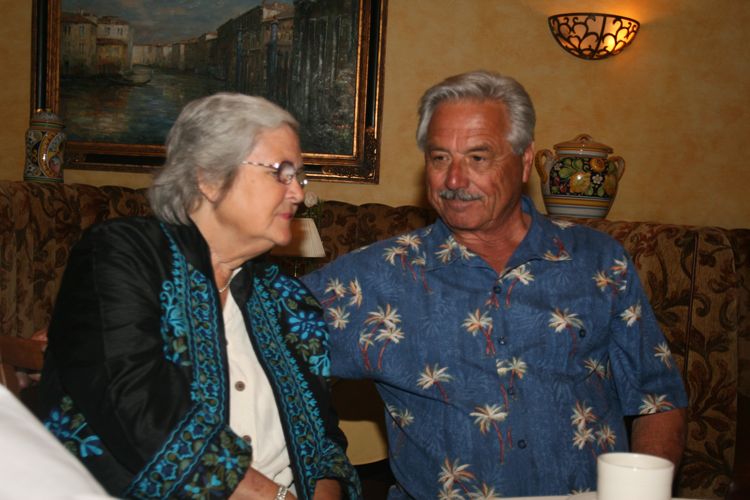 Already changed! They are quick!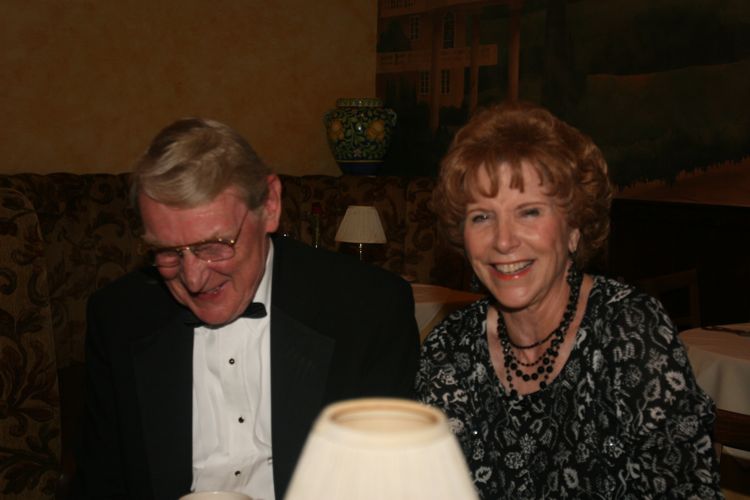 "I wanna mar-tiny but I can't spell it!"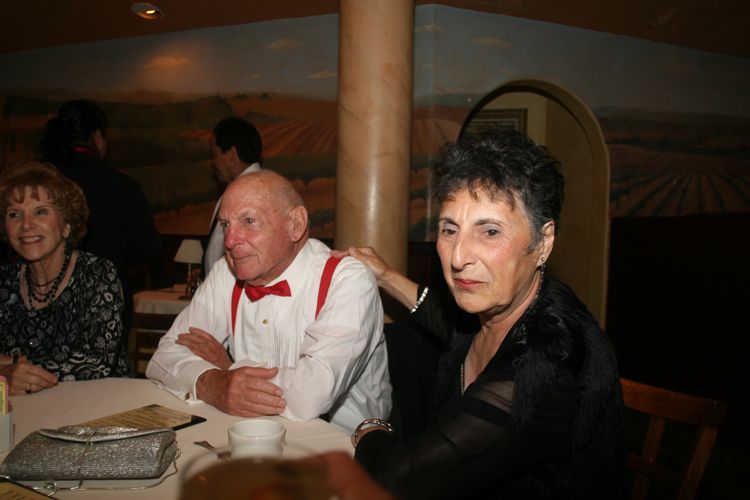 Wine and dessert! Yes!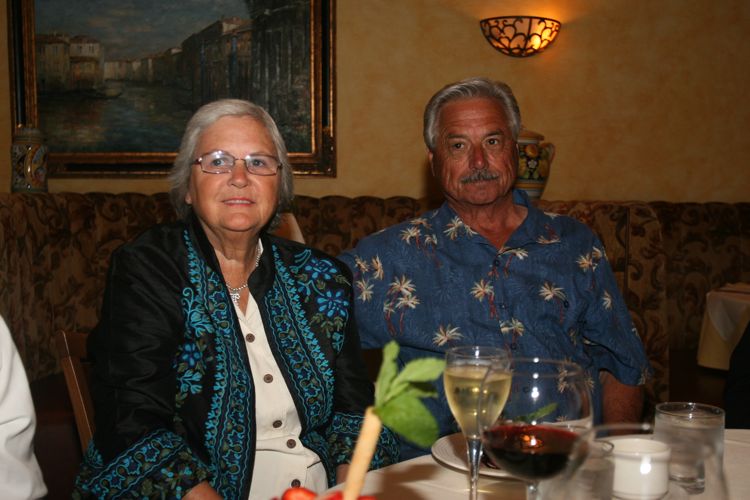 Guys! It's 11:30 and I have to work tomorrow!!"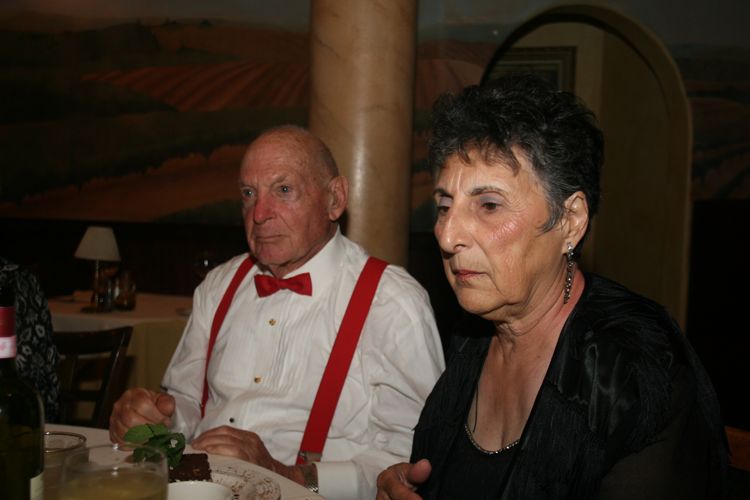 Smile!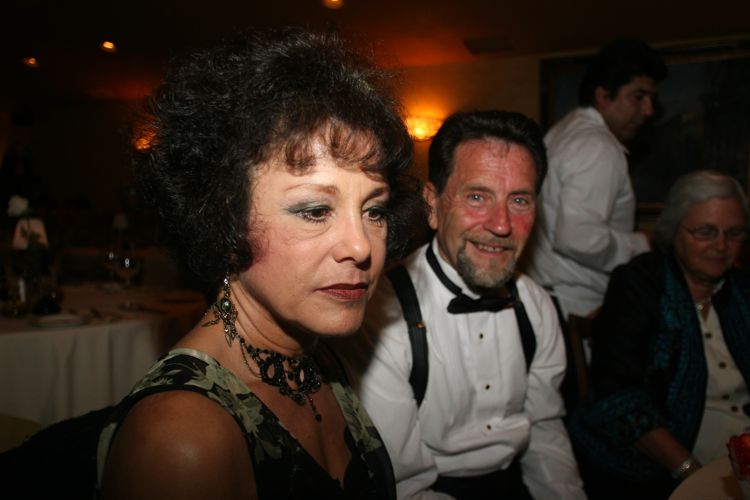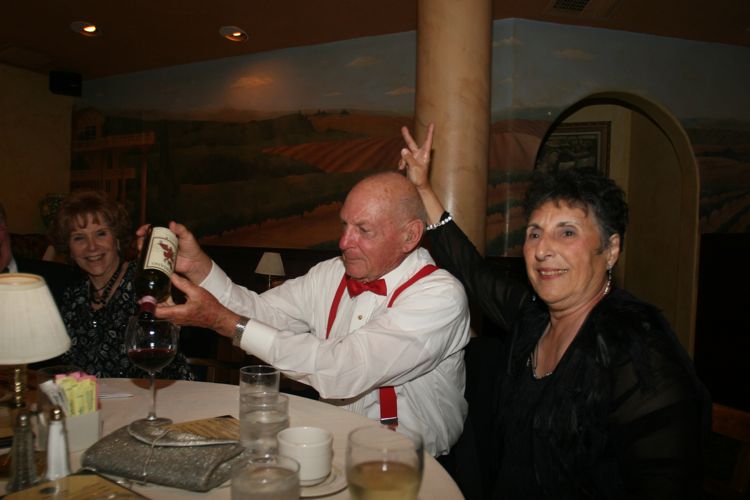 Irene demonstrates the secret club signal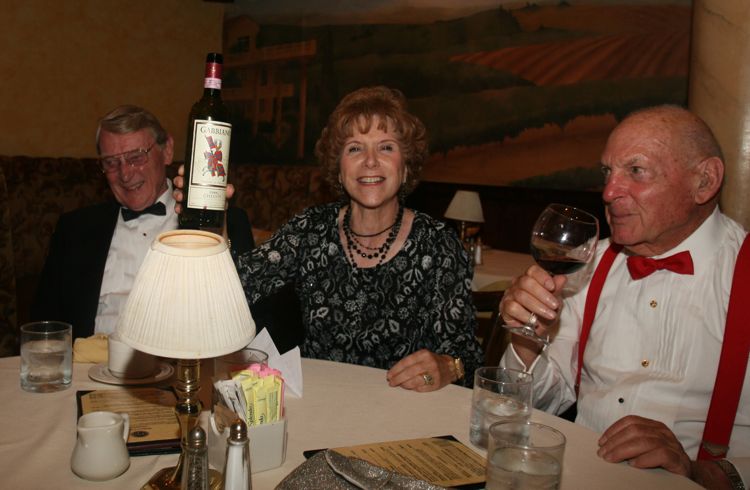 Let's have another boggle of wine!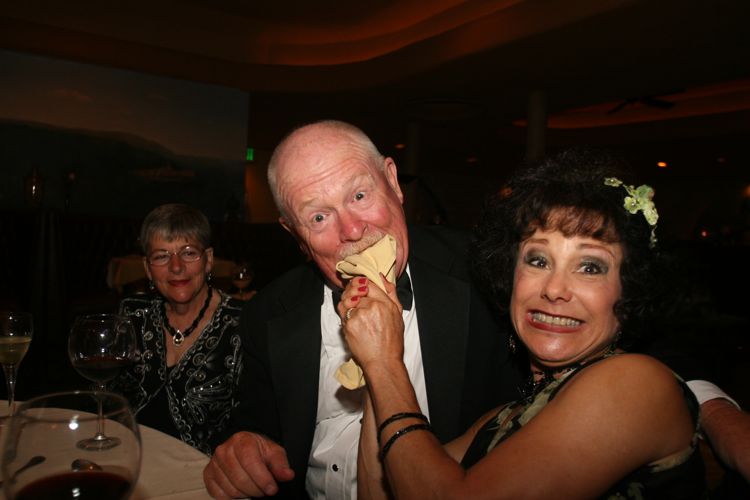 Paul is hungry and Donna throws him a napkin!

Corks can cause serious trouble this late at night!
Our Waitress Was Magnificent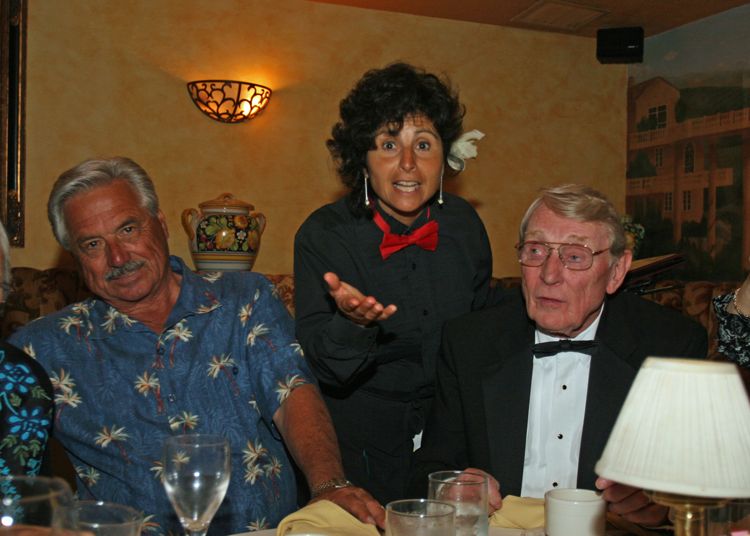 Our waitress was absolutely fantastic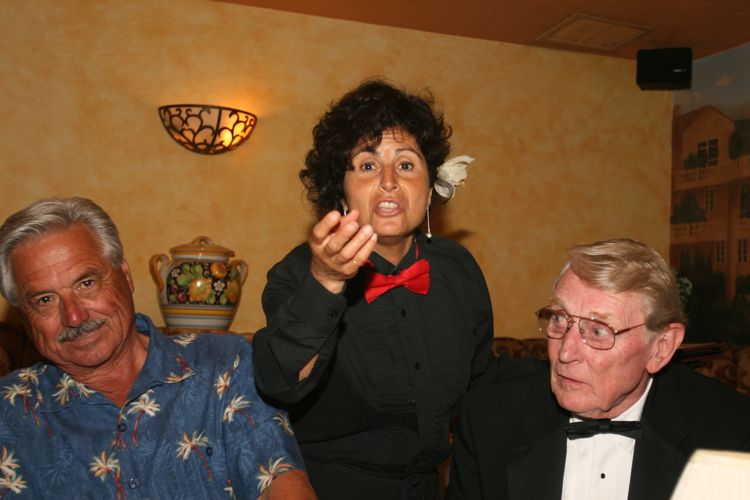 The boys are getting a little nervous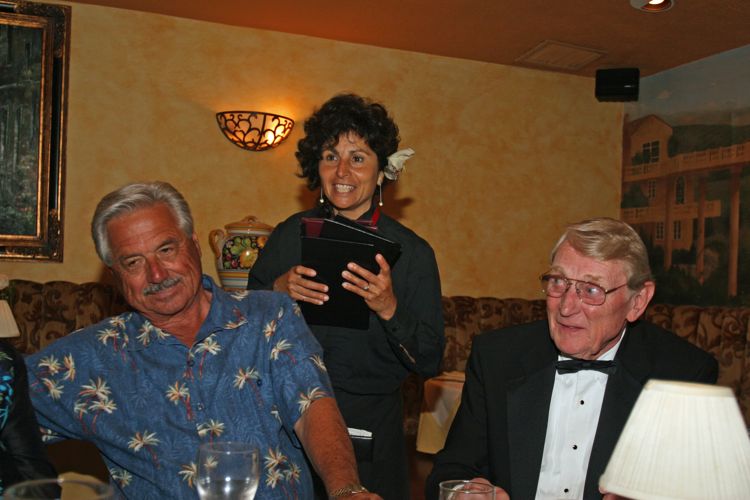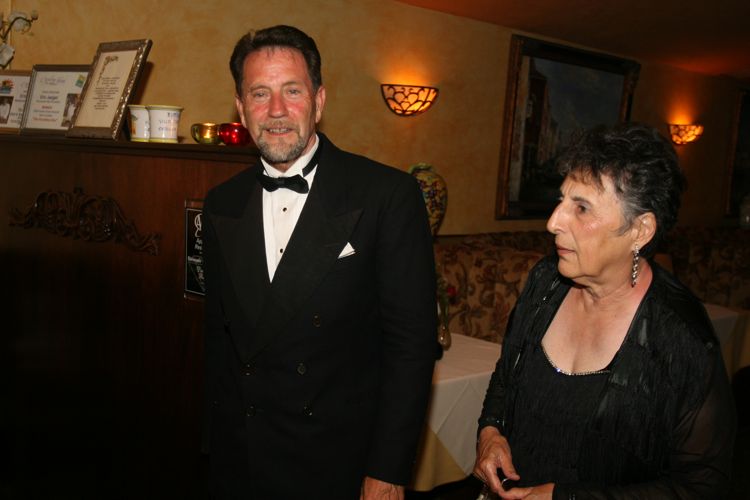 Heading home
Back To The Hotel To Crash!!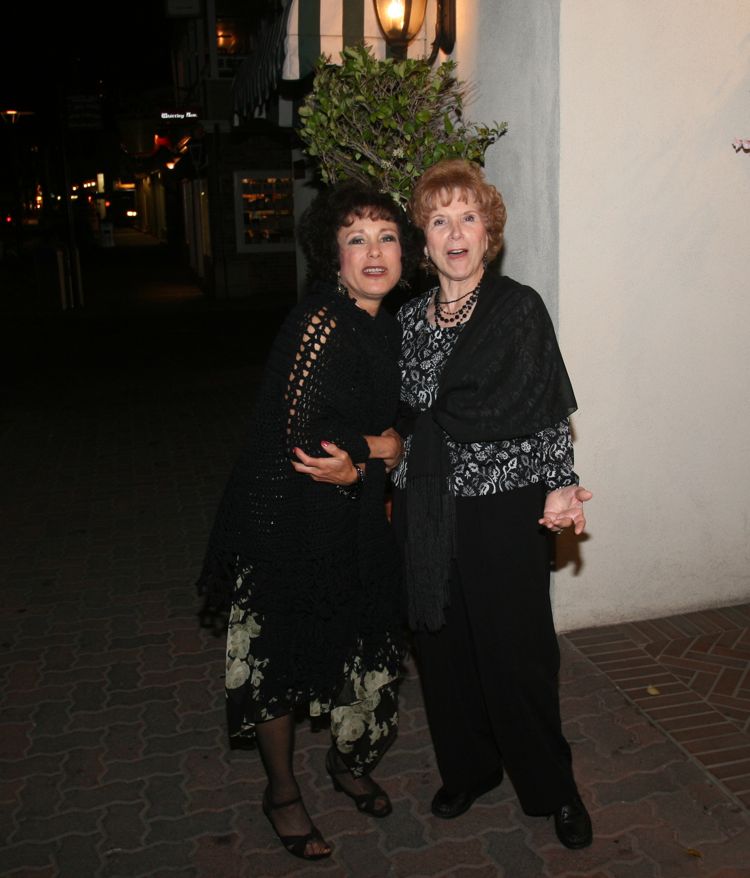 Let's serenade the guys!

S-h-h-h-h-h-h-h-h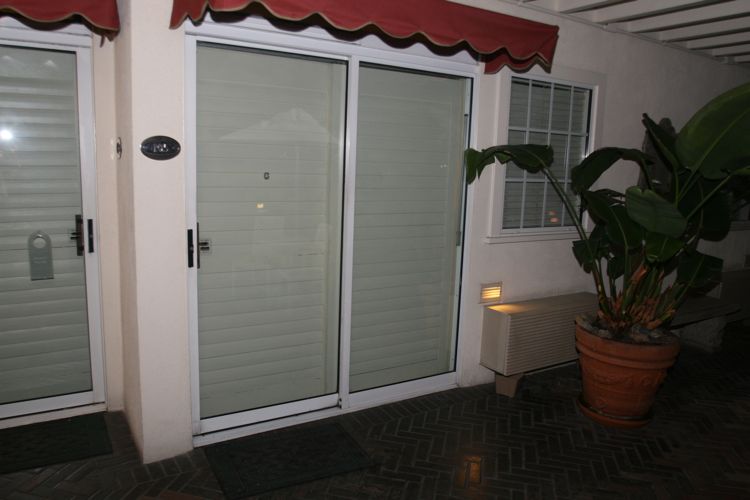 Nita... Bang on the door and run!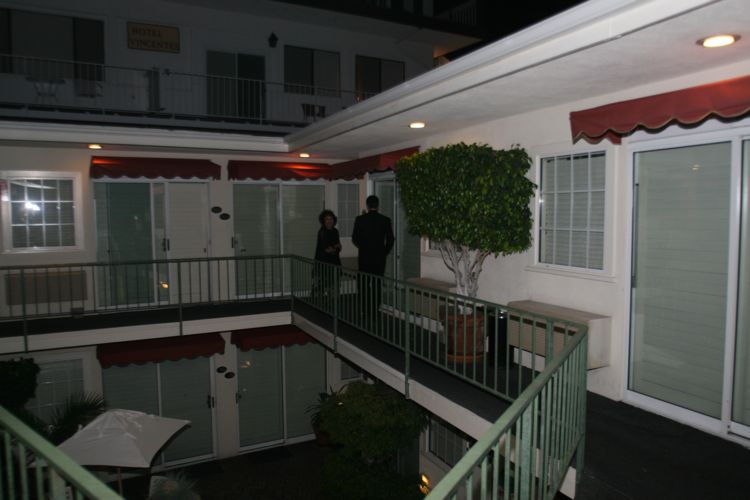 Last one in buys another round of drinks!