We are all crashed and the boat awaits us at 11:30

Neal wants breakfast.. We already ate too many croissants

It was a beautiful morning

Our home away from home for the last two days!

Precarious

Goodbye old friend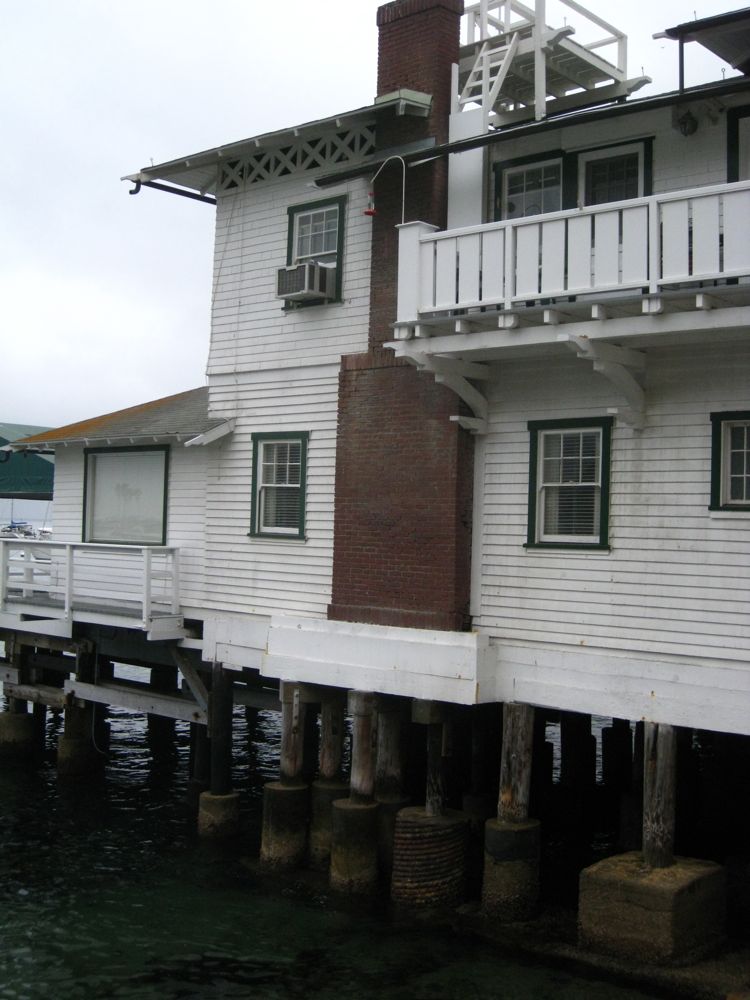 Notice the fireplace and the pilings below it?
Did you know? - A deep foundation is a type of foundation distinguished from shallow foundations by the depth they are embedded into the ground. There are many reasons a geotechnical engineer would recommend a deep foundation over a shallow foundation, but some of the common reasons are very large design loads, a poor soil at shallow depth, or site constraints (like property lines). There are different terms used to describe different types of deep foundations including piles, drilled shafts, caissons and piers. The naming conventions may vary between engineering disciplines and firms. Deep foundations can be made out of timber, steel, reinforced concrete and pre-tensioned concrete. Deep foundations can be installed by either driving them into the ground or drilling a shaft and filling it with concrete, mass or reinforced.
Packing Up And Heading Out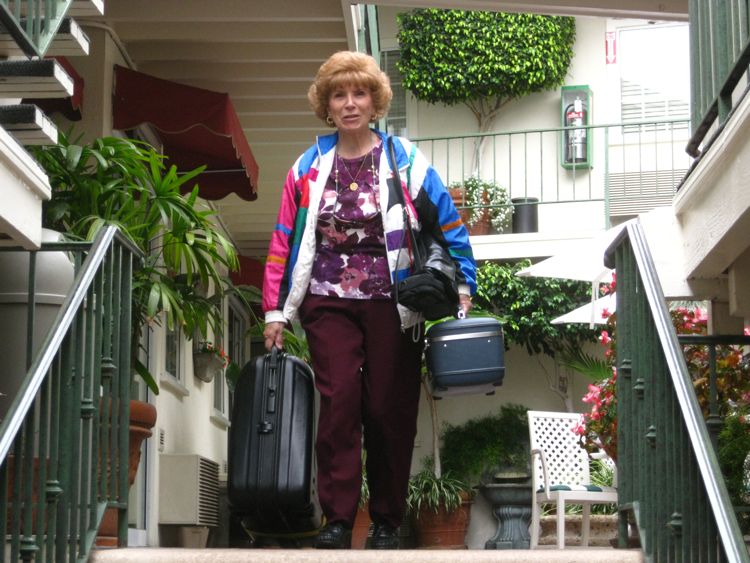 Neal is hiding around the corner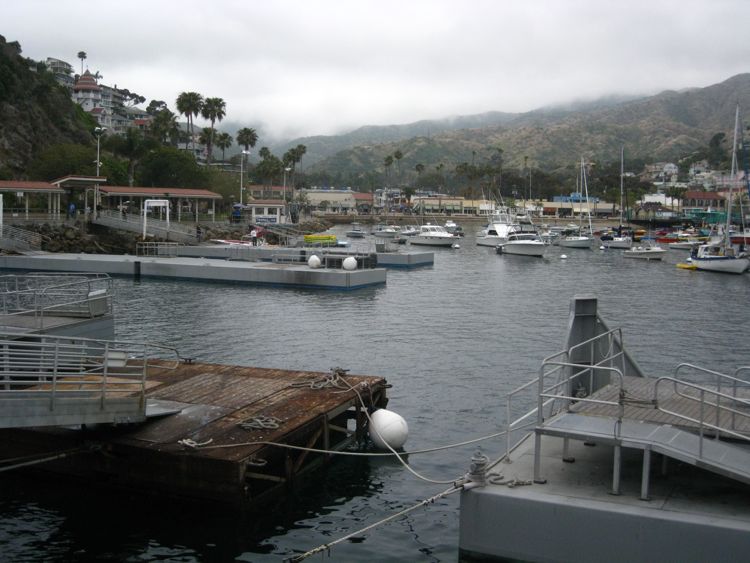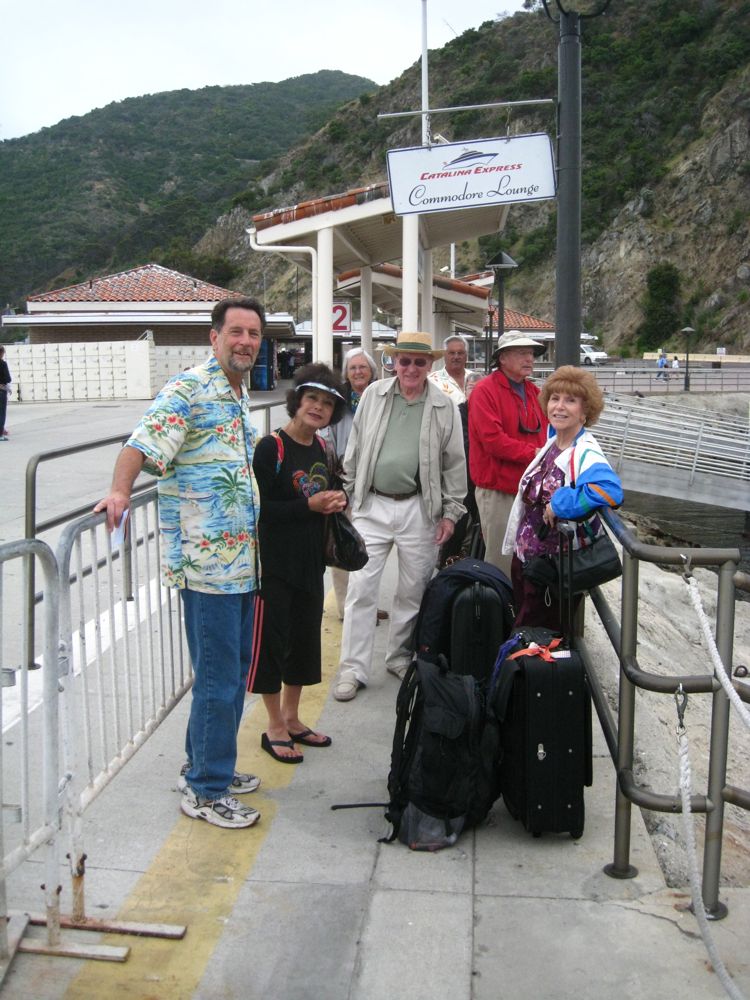 The motley crew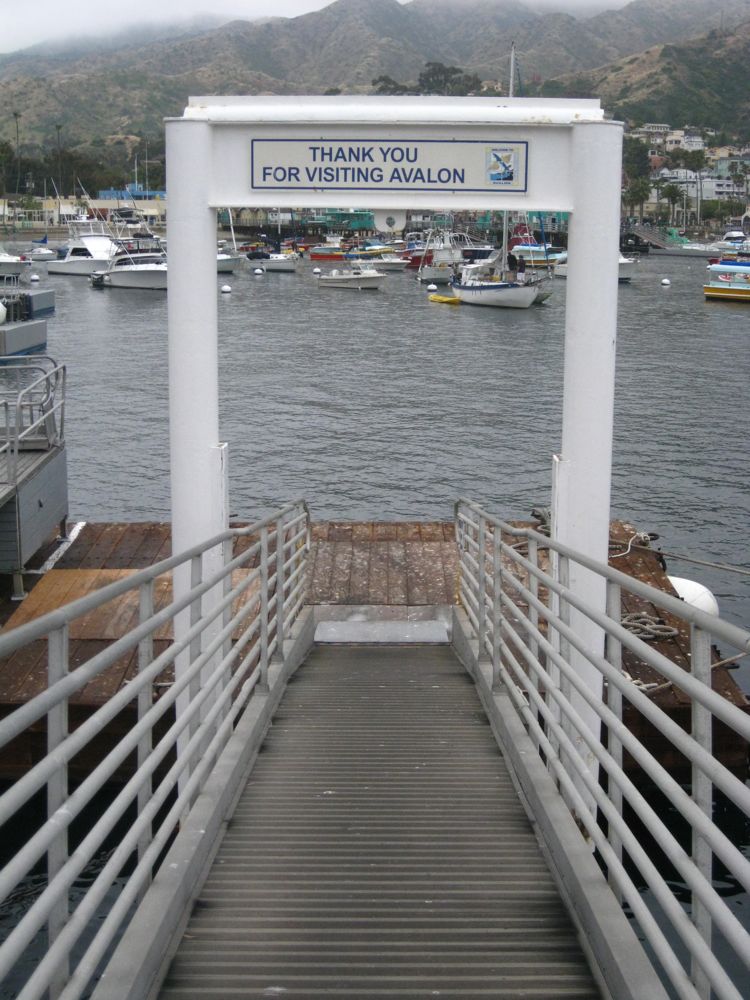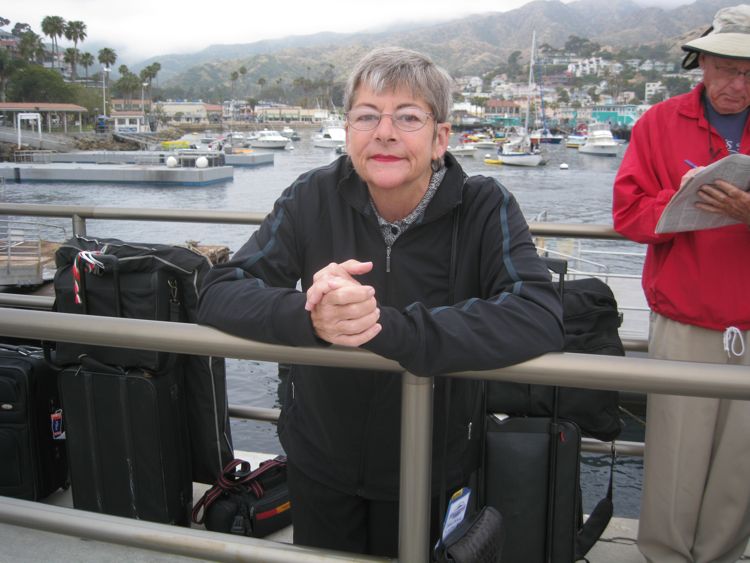 I wanna stay!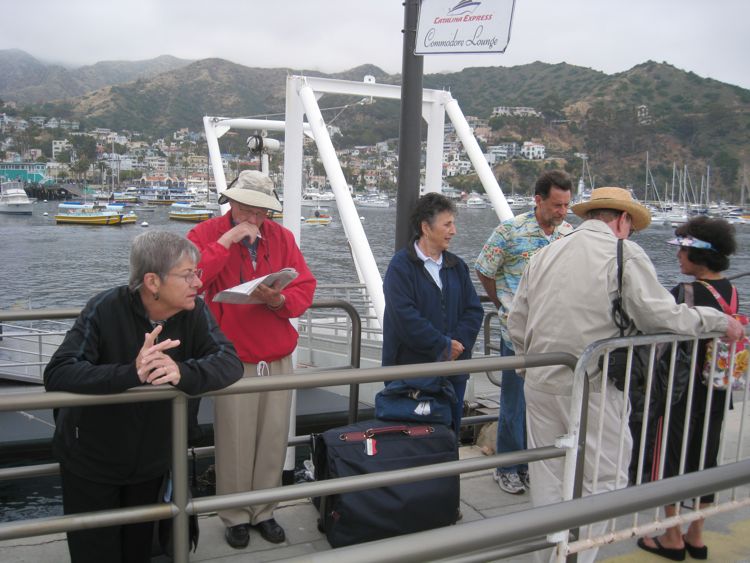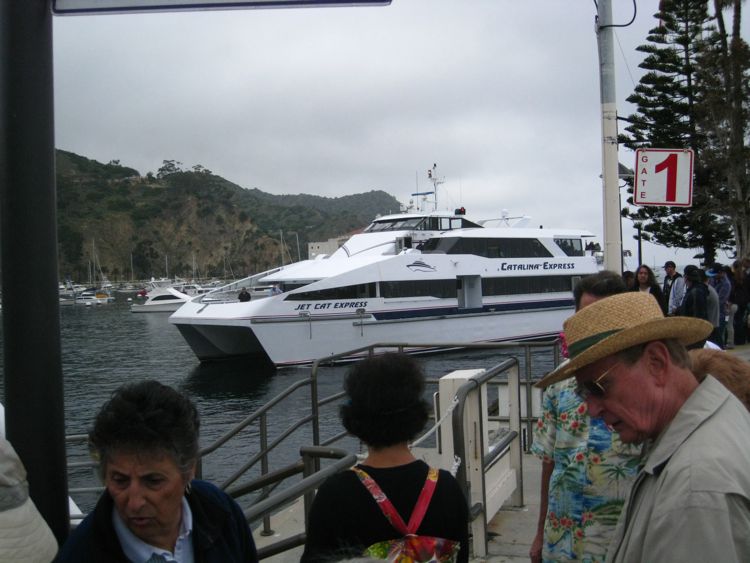 Our ride arrives
On Board And Awaiting Our Complimentary Drinks!

Our own hat rack!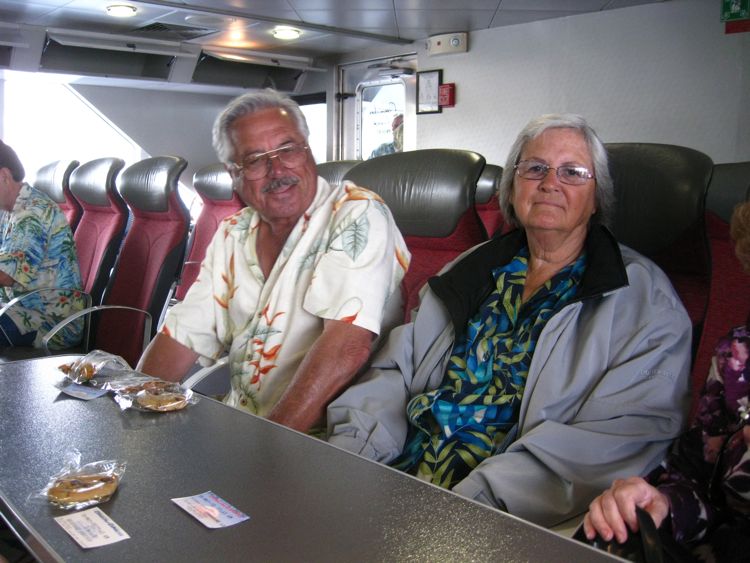 Where are the cashews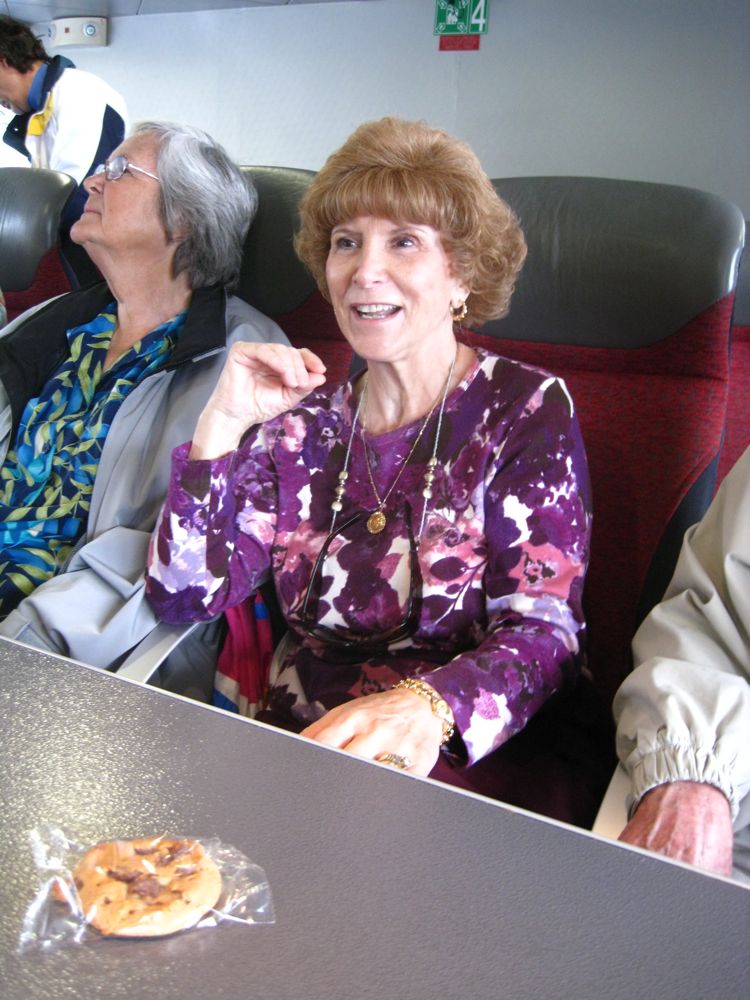 "Does that cookie belong to you???"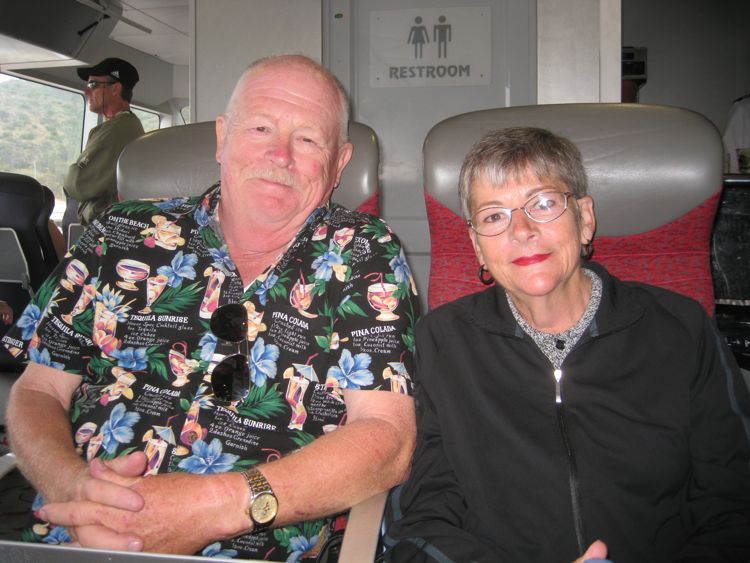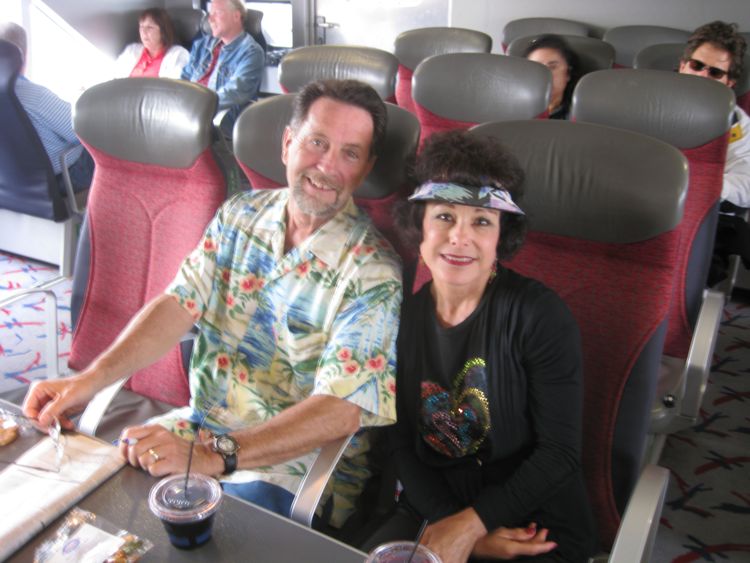 Wild pickled green beans

What is Paul doing now???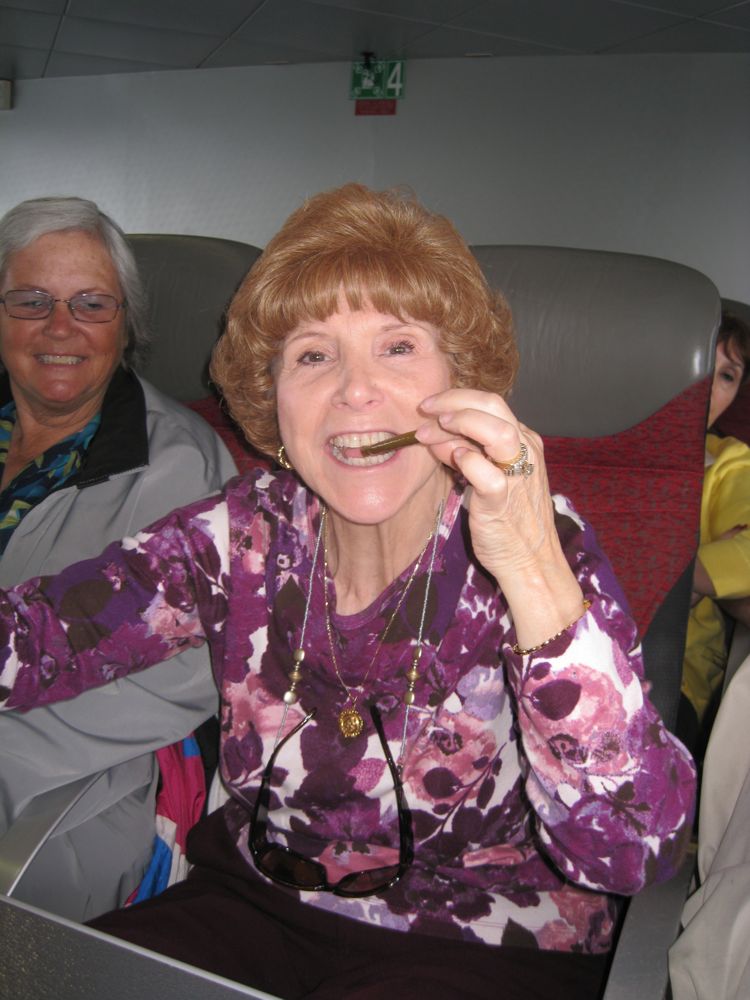 Nita found the green beans also!
Did you know? - A Bloody Mary is a popular cocktail containing vodka, tomato juice, and usually other spices or flavorings such as Worcestershire sauce, Tabasco sauce, beef consomme or bouillon, horseradish, celery, olive, salt, black pepper, cayenne pepper, lemon juice, and celery salt.
The origin of the Bloody Mary is disputed. Fernand Petiot is said to have invented the drink in 1921 while working at the New York Bar in Paris, France, later to become Harry's New York Bar[1] a frequent hangout for Ernest Hemingway and other American expatriates. Another story is that it was originally created by George Jessel around 1939. In 1939, Lucius Beebe printed in his gossip column "This New York" one of the earliest U.S. references to this drink, along with the original recipe: "George Jessel's newest pick-me-up which is receiving attention from the town's paragraphers is called a Bloody Mary: half tomato juice, half vodka."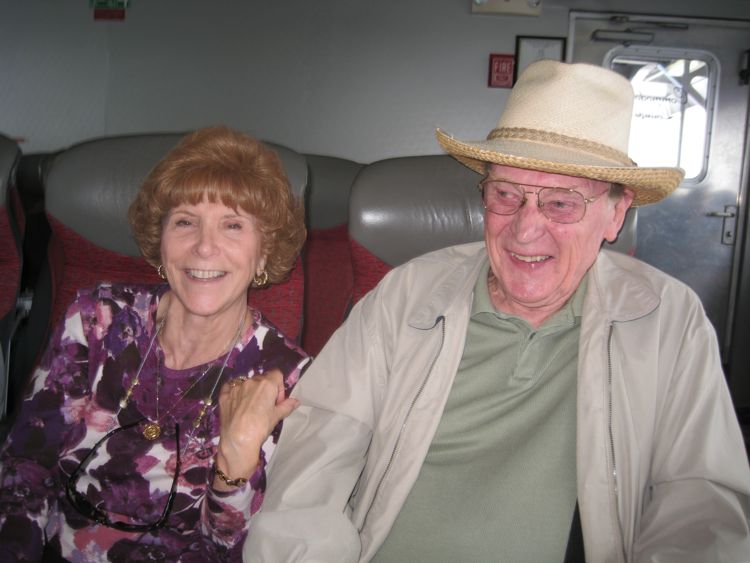 "I don't eat sushi!!!"

Everybody was laughing so hard it hurt!
Time For Lunch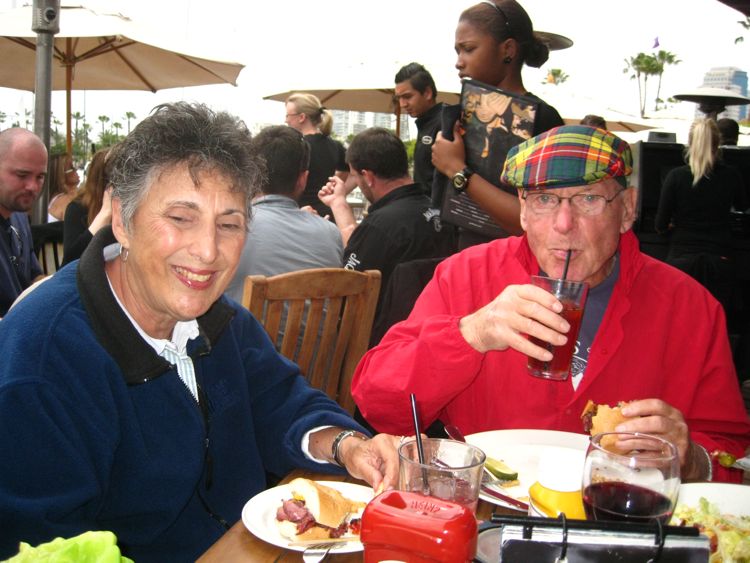 What A Weekend!