Super Bowl Sunday At Old Ranch(Page One... The Game Begins)
Last year we enjoyed the Super Bowl at Old Ranch so much we decided to repeat the event... Some new people and some old people! Fun was had by all!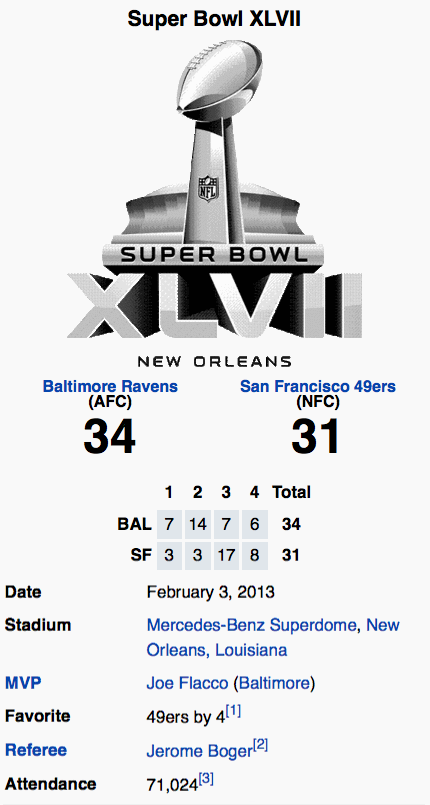 Pete and Lisa first to arrive

Vicky and Kerstin are anxiously awaiting the game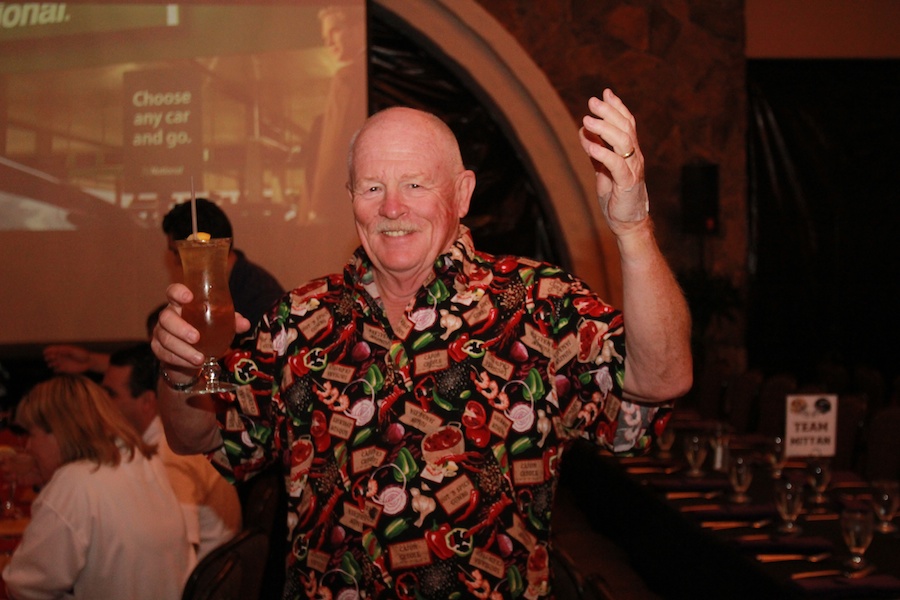 Long Island Iced Tea... What else does one need?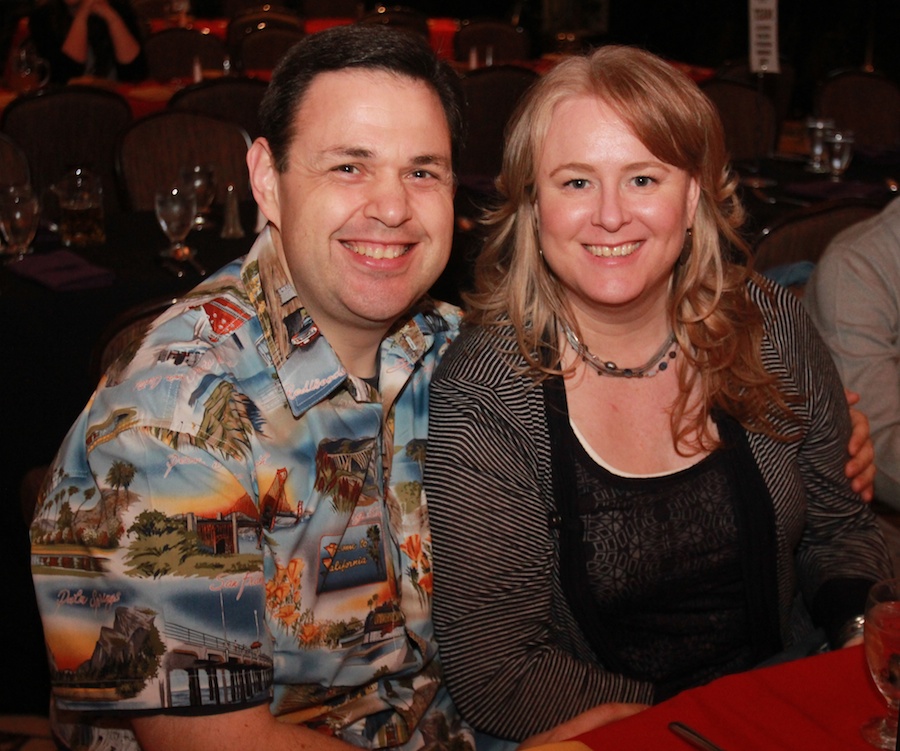 Sam and Brenda brought the noise makers....
We told them New Years was over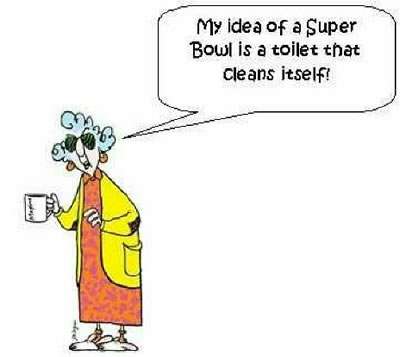 Europe is well represented.... Brian and Hans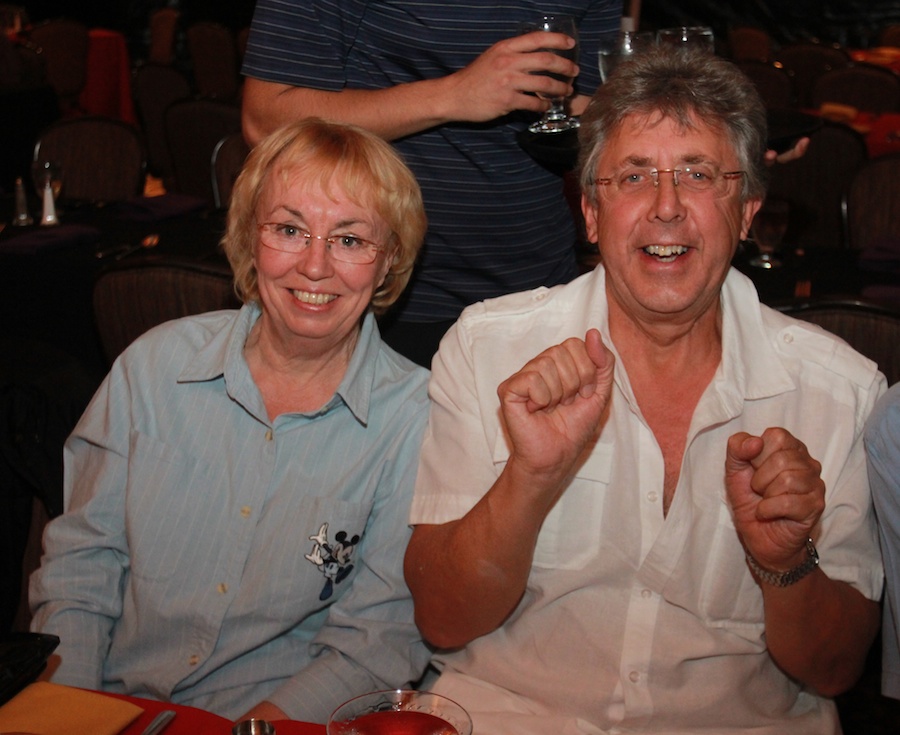 Jan and Brian... Brand new US Citizens

James is around someplace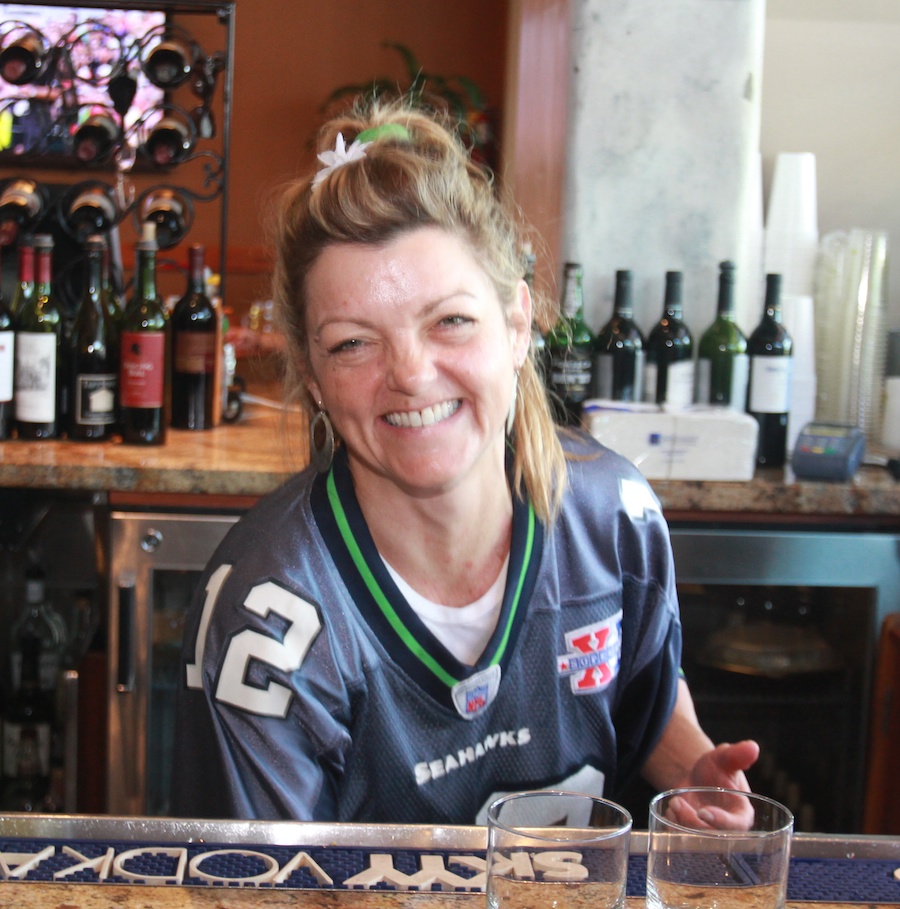 We are well taken care of with Shannon behind the bar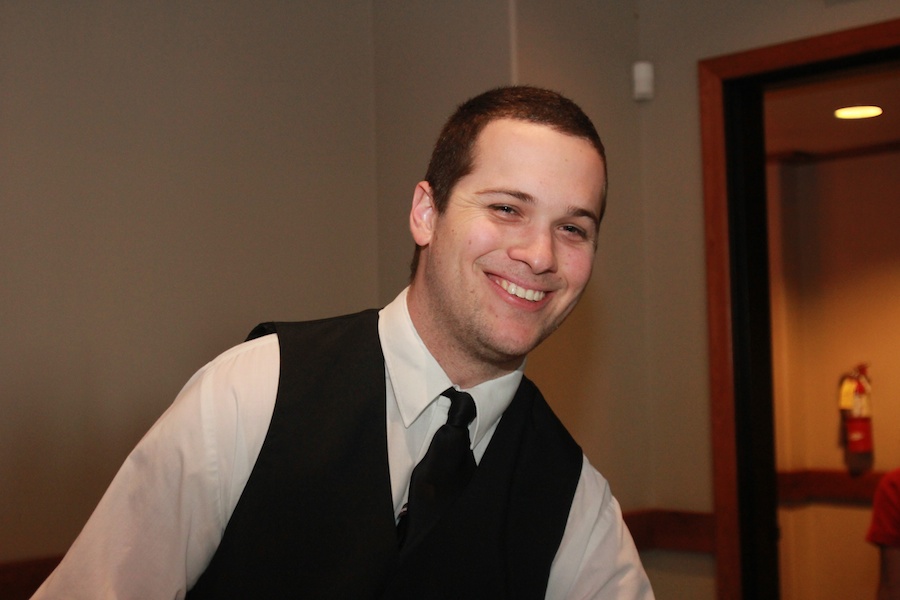 Old Ranch staff are ready, willing, and able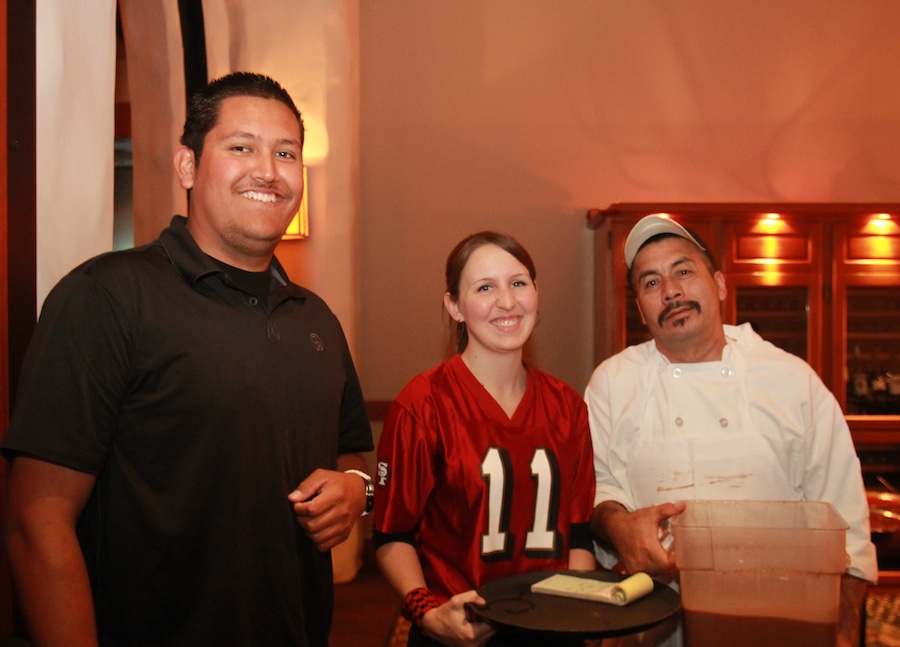 Whatever we need... They will take care of it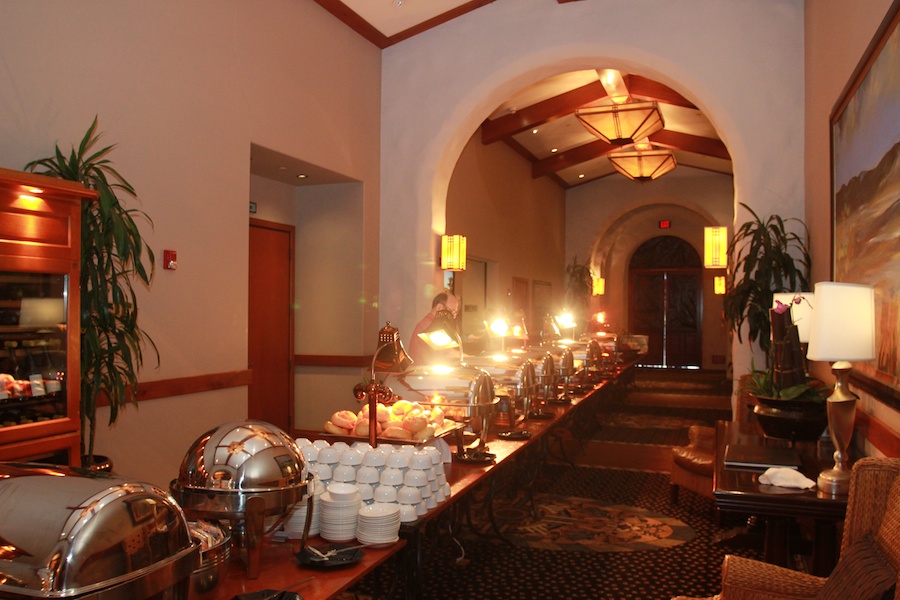 The food is being readied and front doors closed/sealed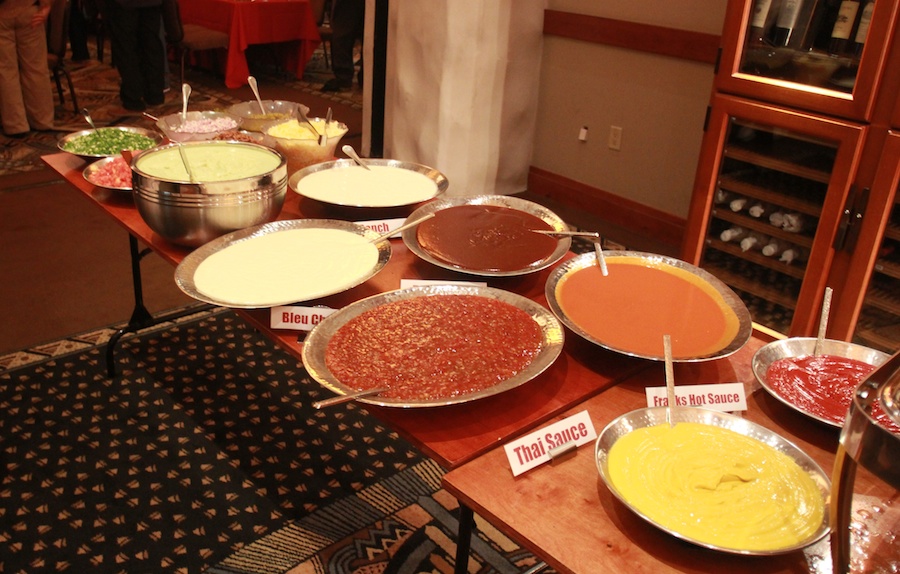 Every sauce imaginable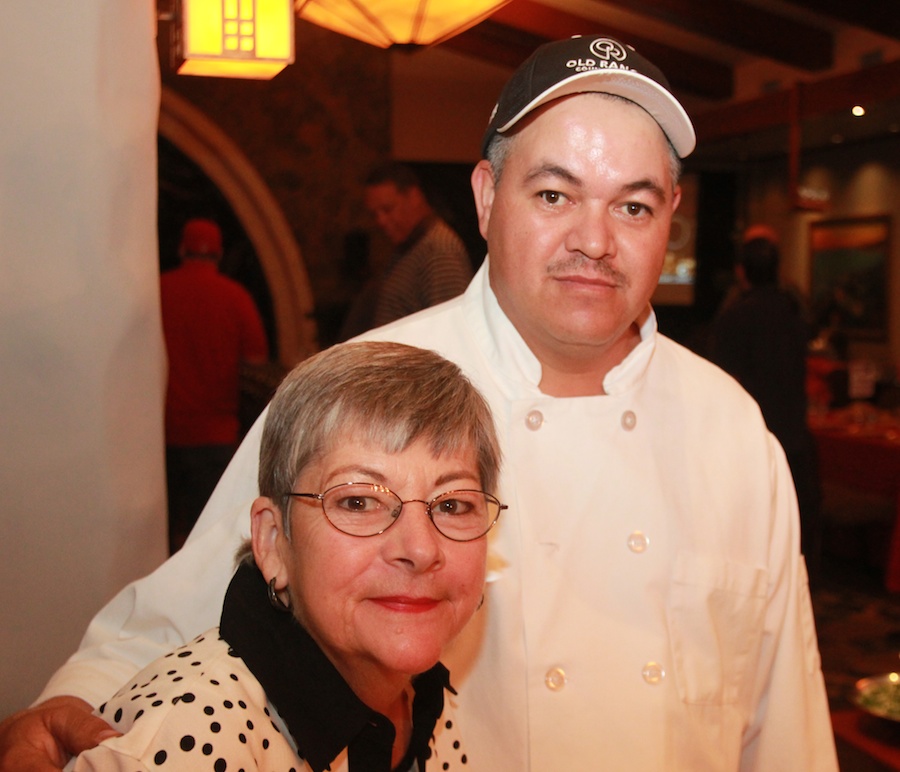 Sue has a friend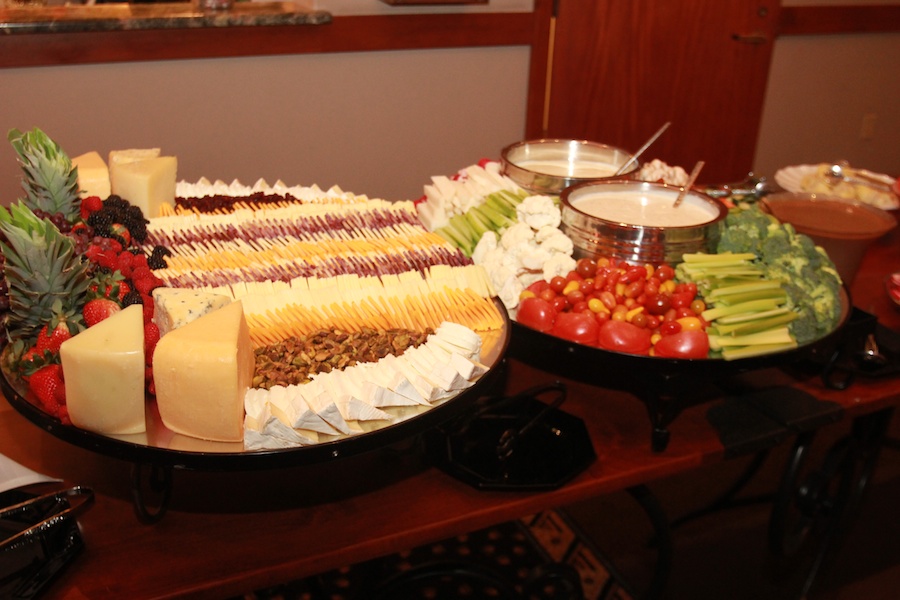 Snack time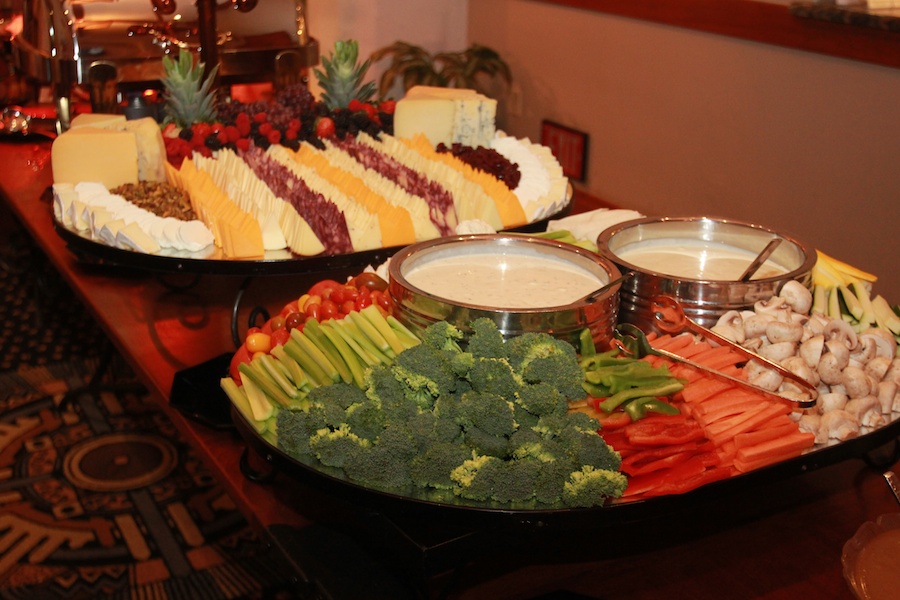 For the health food folks...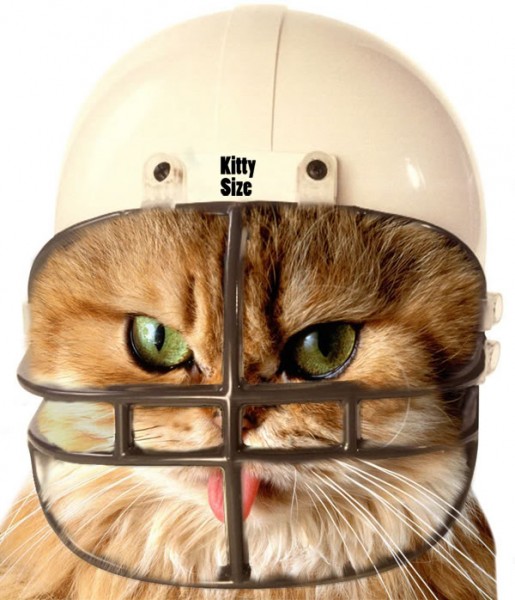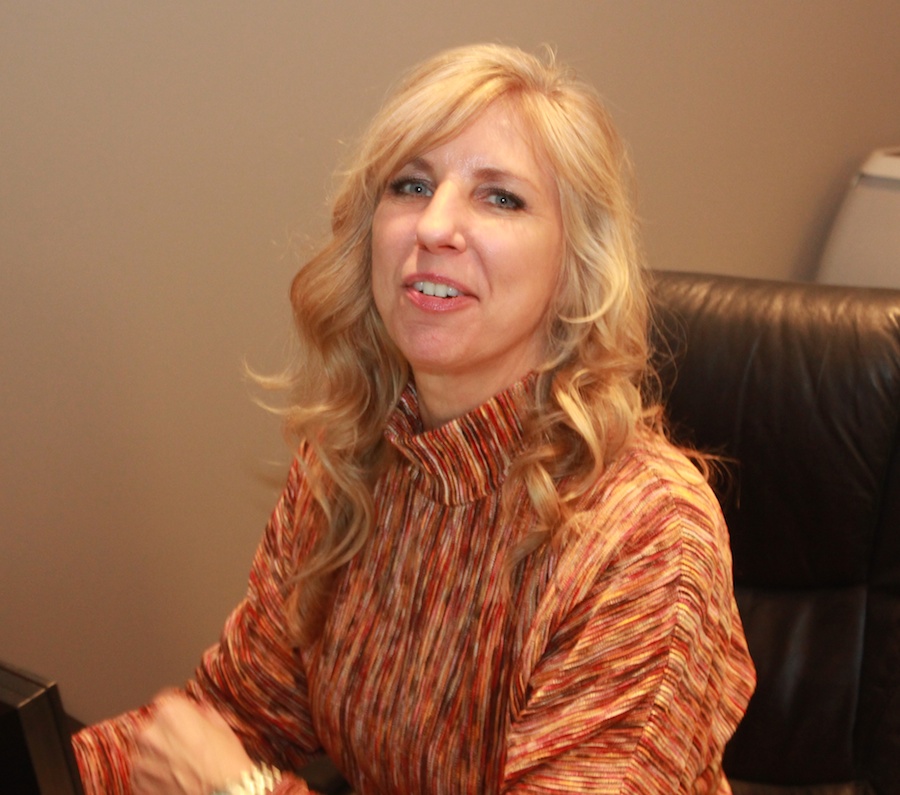 "Can I assist you??"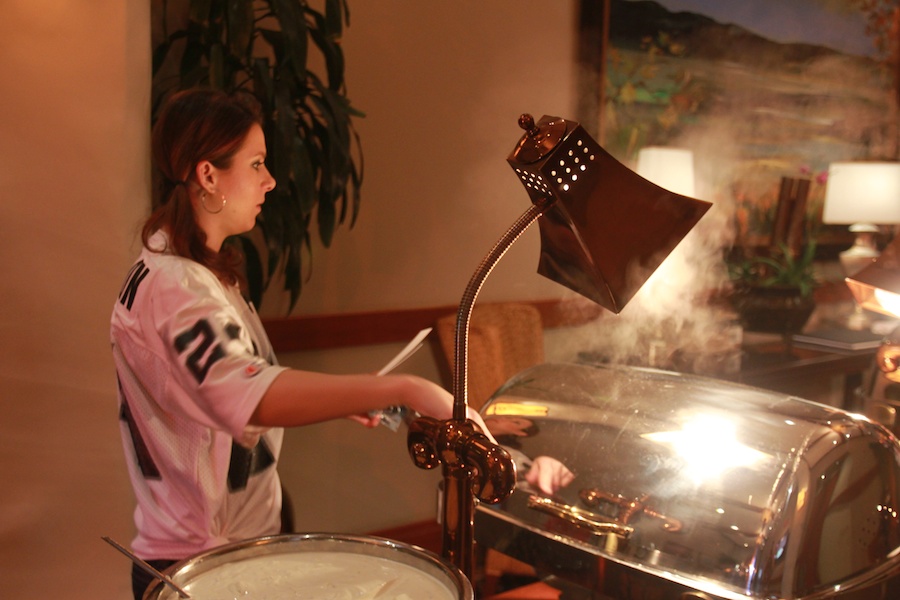 Checking the temps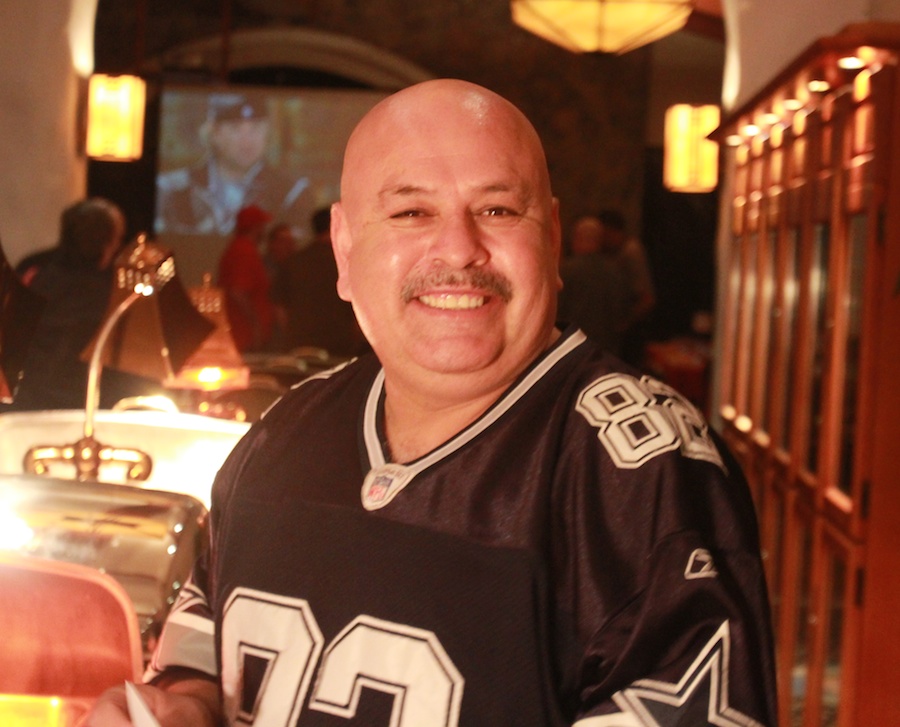 "I keep everything filled"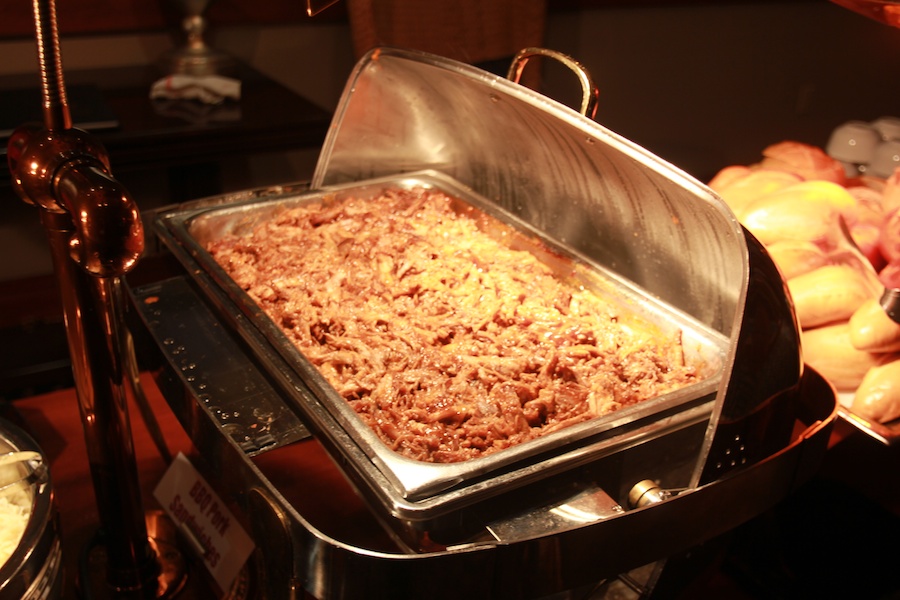 To the brim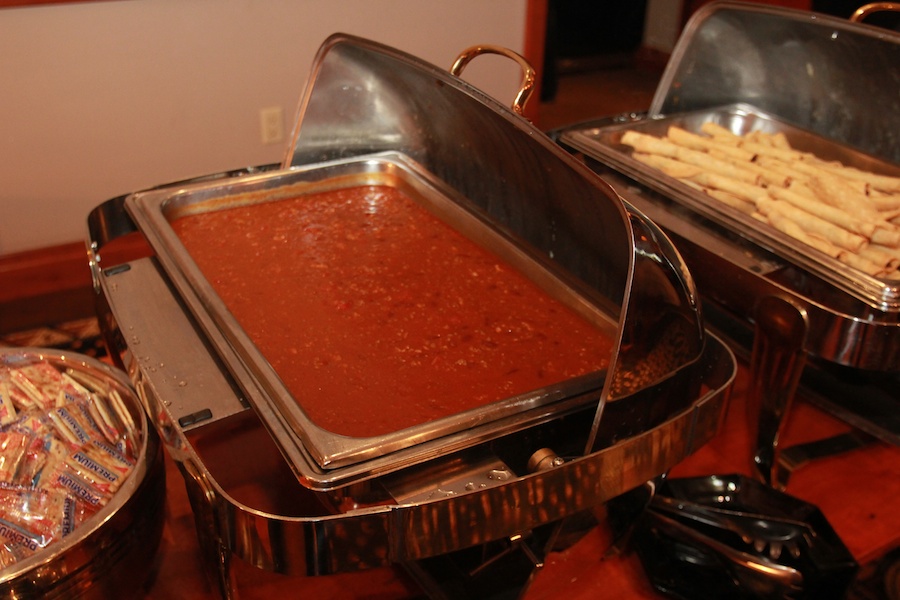 A little sauce perhaps

Taquitos
Did You Know? - The taquito as a small taco was referred to in the 1917 Preliminary Glossary of New Mexico Spanish, with the word noted as a "Mexicanism" used in New Mexico.
The modern definition of a taquito as a rolled-tortilla dish was given in 1929 in a book of stories of Mexican people in the United States aimed at a youth audience, where the dish was noted as a particularly popular offering of railroad station vendors. Taquitos were referred to, without definition, in a 1932 issue of the Los Angeles School Journal
Two Southern California restaurants are often given credit for their roles in the early development of the taquito. Cielito Lindo was founded by Aurora Guerrero in 1934 and located on Olvera Street in Los Angeles
Guerrero's daughter used her taquito recipe in opening chain restaurants in Los Angeles, and soon competitors were selling similar dishes.
In San Diego, what would become El Indio Mexican Restaurant began selling taquitos during World War II, when tortilla factory owner Ralph Pesqueria, Sr., was asked by workers at the Consolidated Aircraft Company factory across the street for a portable lunch item.
Pesqueria, who used a recipe developed by his Mexican grandmother, has claimed credit for introducing the word "taquito" for the dish.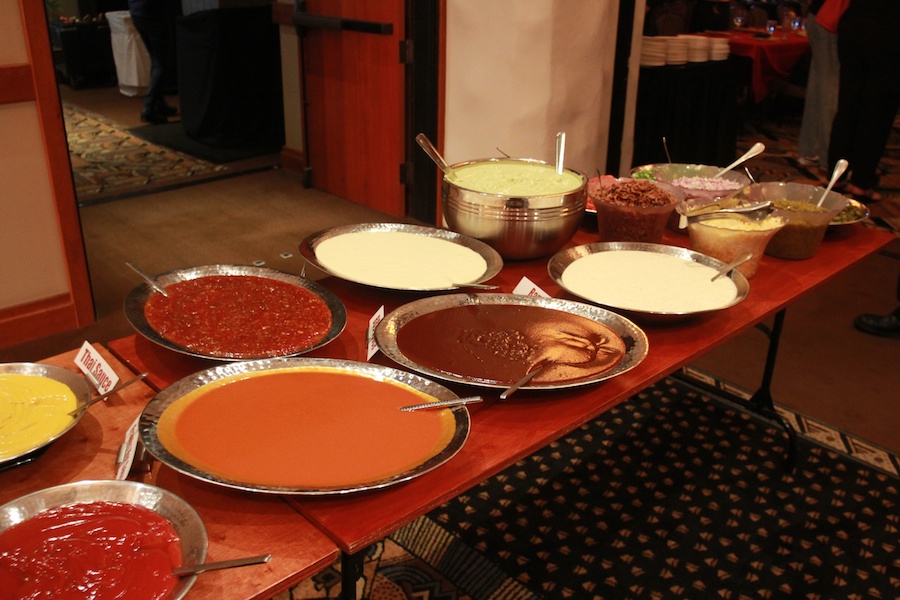 Some hot... Some mild... Be careful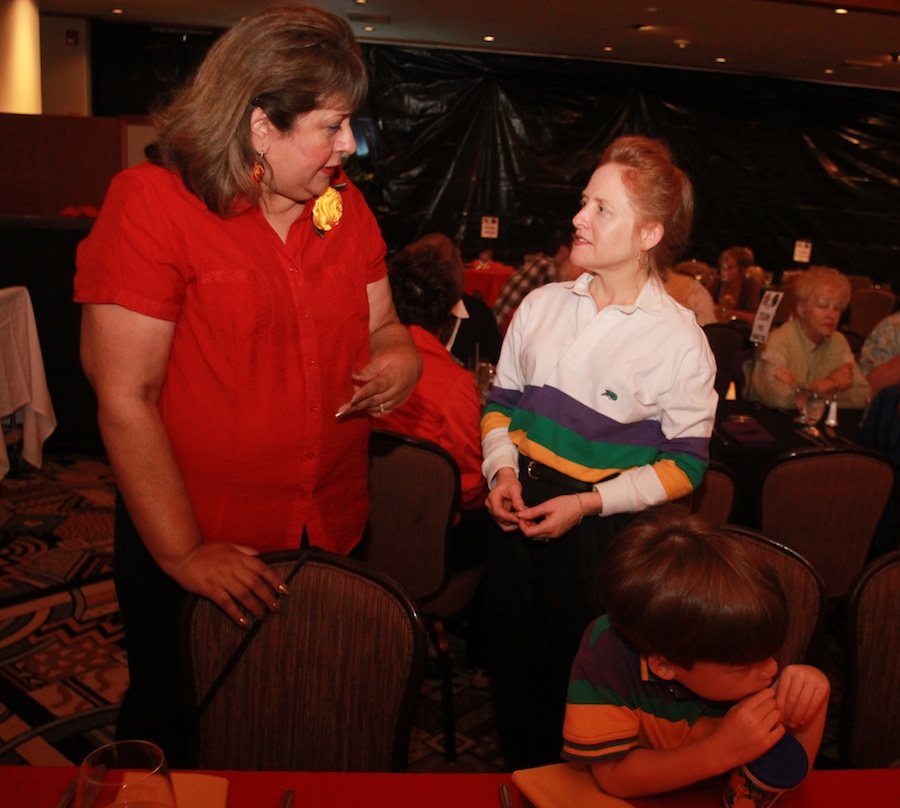 Vicky and Michele discuss the games strategy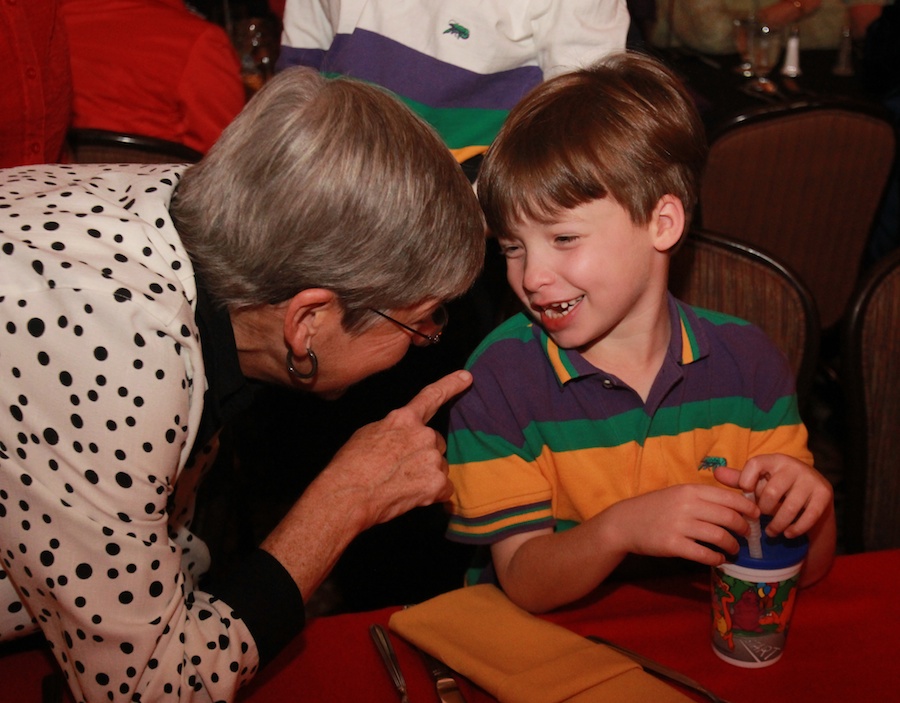 Grandma Sue and Theo

We have a table right down the center of the room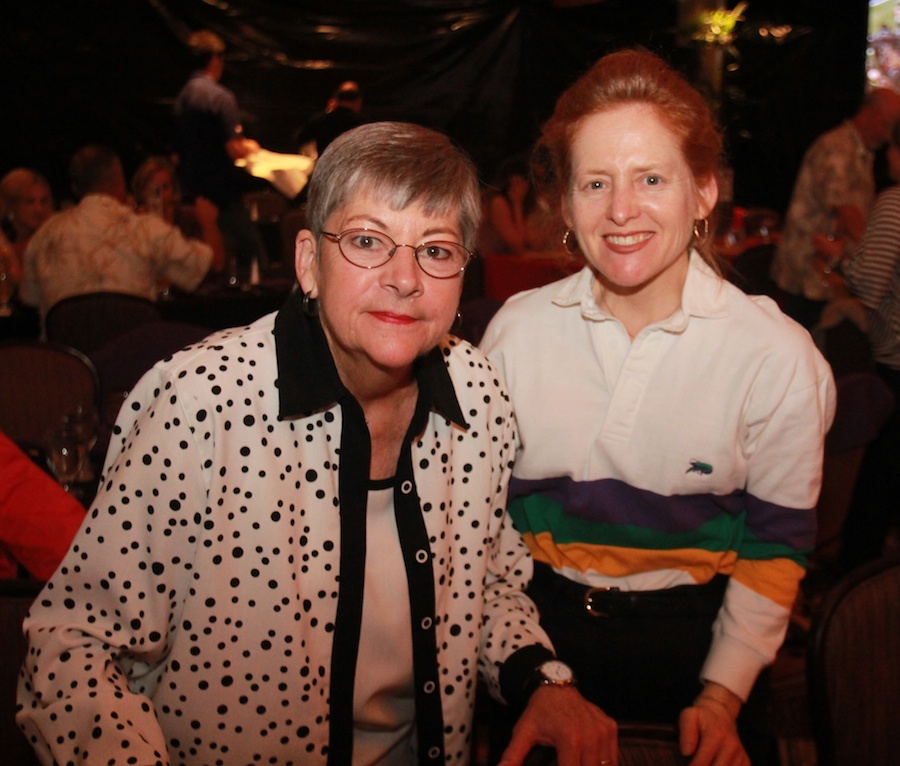 Mother and daughter... A pair to draw to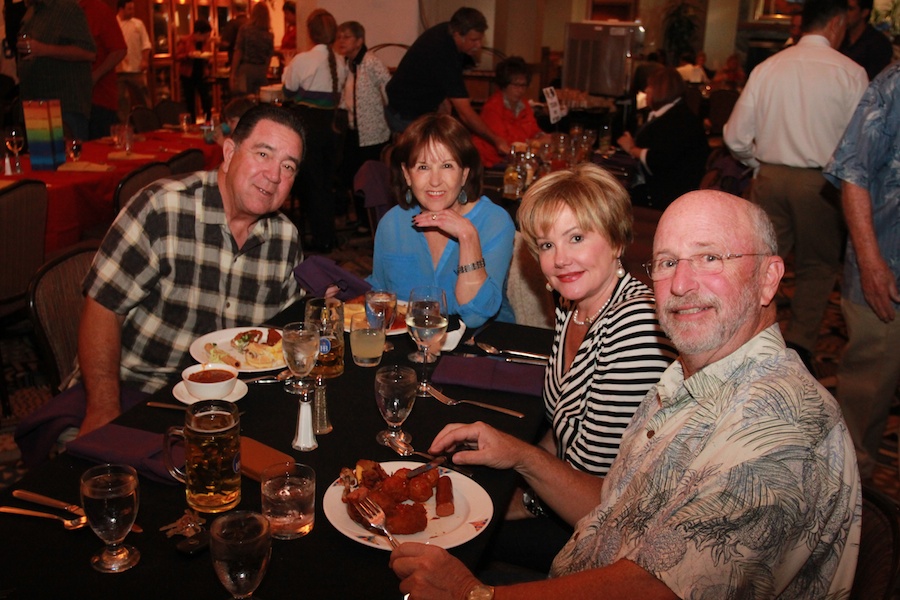 The Old Ranch members are all whooping it up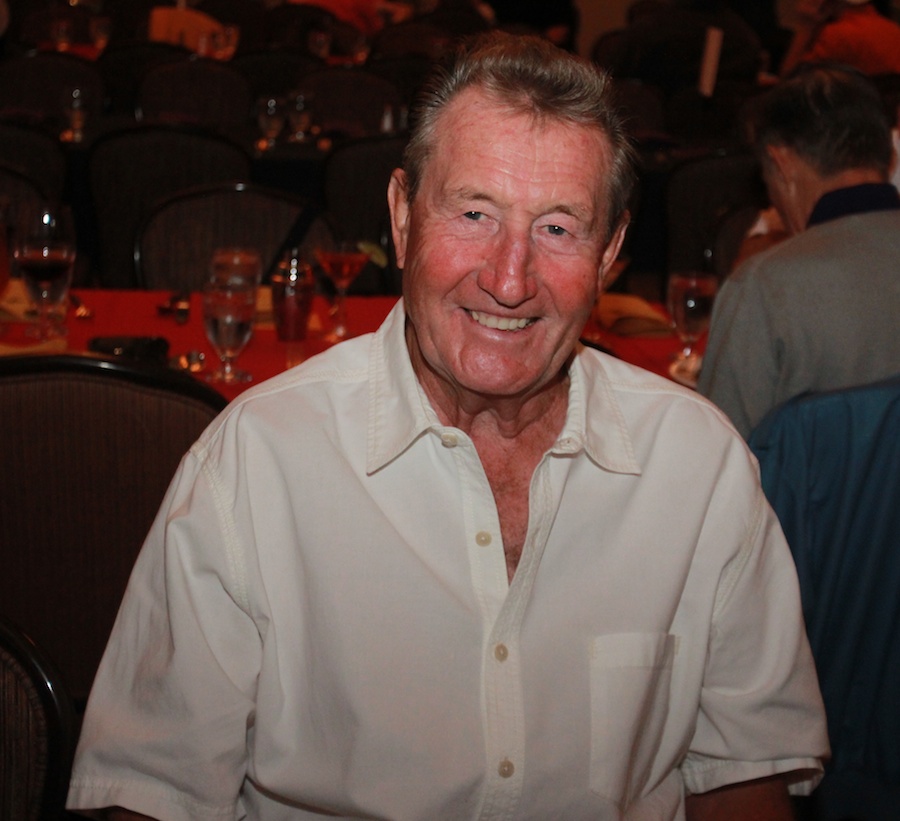 Ed will give a Scottish view of the game....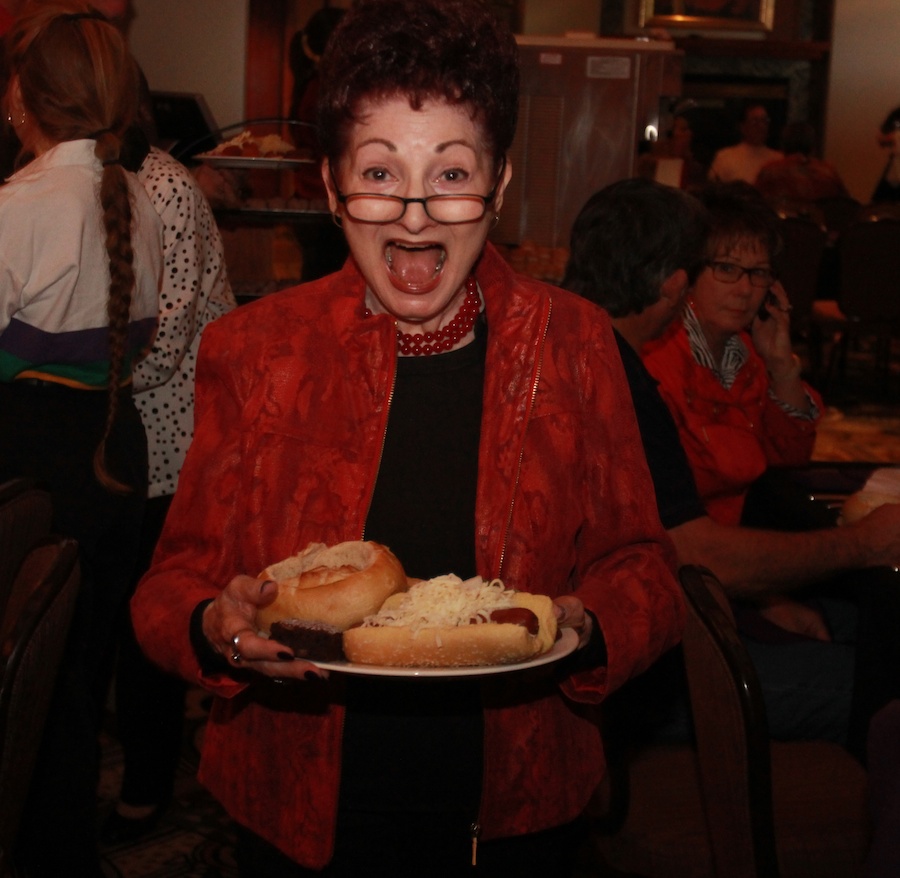 Marcia found the food line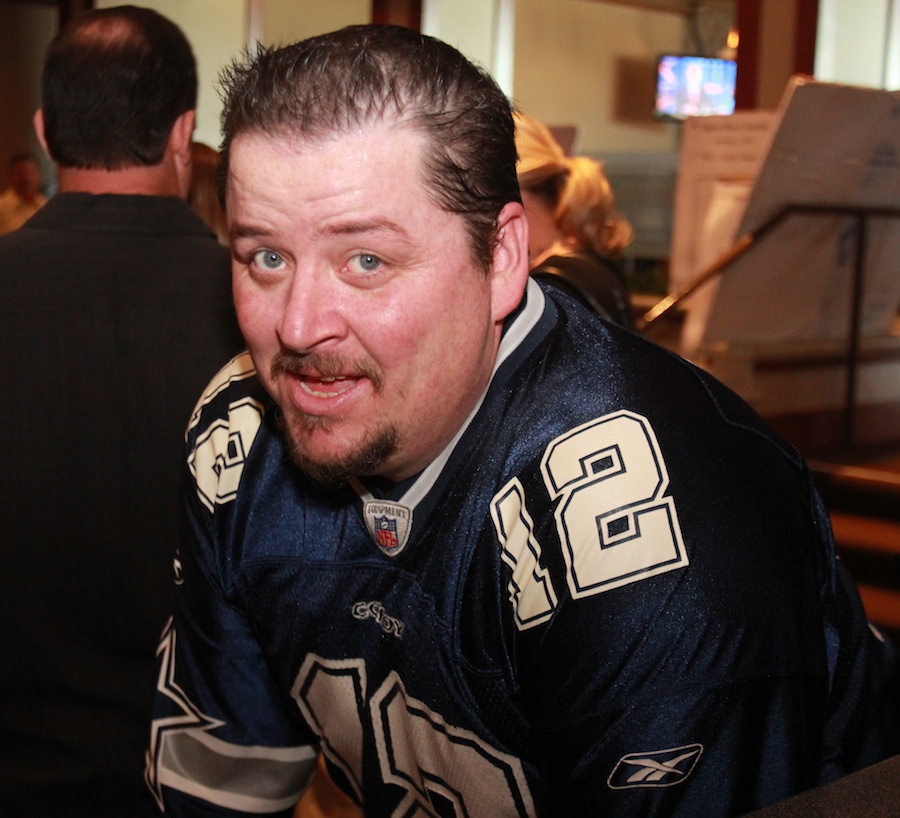 "Watcha need?"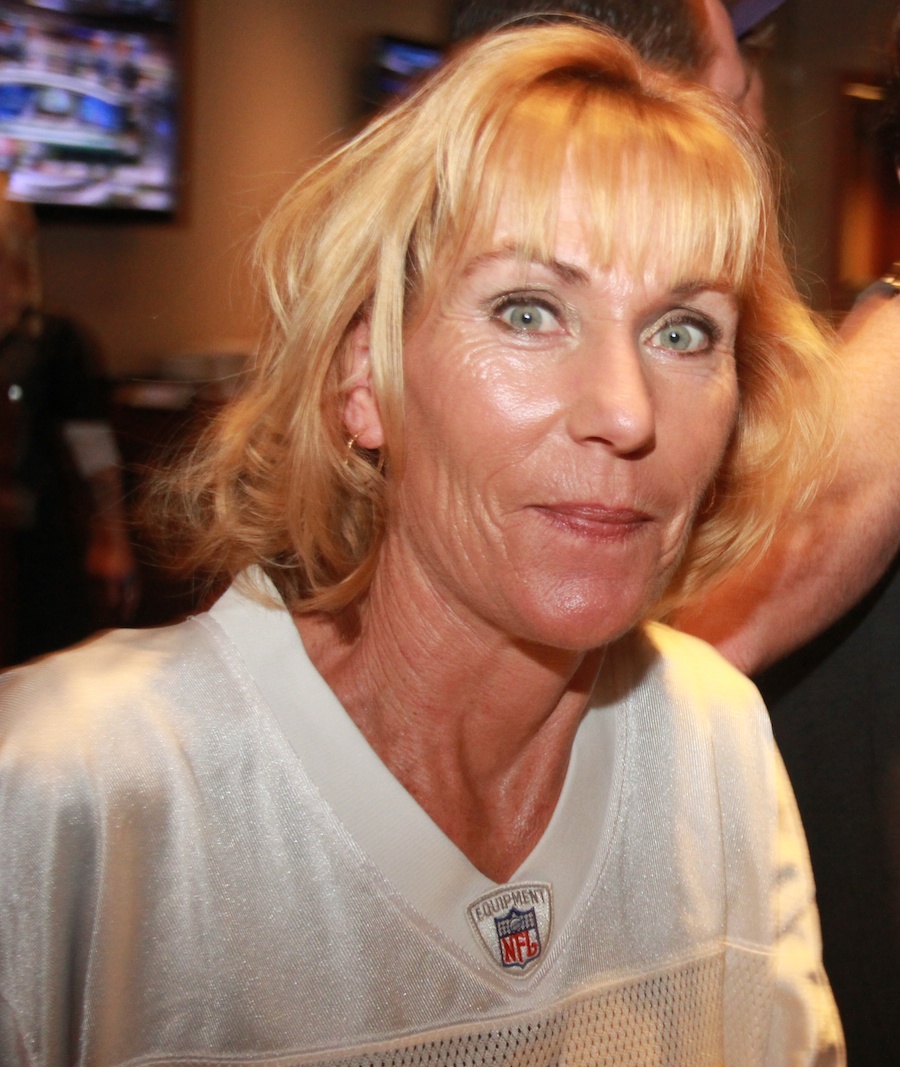 "This is an official jersey"
Did You Know? - A jersey is an item of knitted clothing, traditionally in wool or cotton, with sleeves, worn as a pullover, as it does not open at the front, unlike a cardigan. It is usually close-fitting and machine knitted in contrast to a guernsey that is more often hand knit with a thicker yarn. The word is usually used interchangeably with sweater.

Jersey, in the Channel Islands, was famous for its knitting trade in medieval times, and because of that original fame, the name jersey is still applied to many forms of knitted fabric, round or flat. The traditional jersey, and traditional guernsey, are dyed a navy blue colour, using a dye that does not require stripping the wool of its natural oil, rendering these sweaters surprisingly water resistant. The wool used in guernseys is often passed through oil in order to render it doubly water-resistant.

"I know the answer.... 32!"

Chris assist Shannon in keeping the glasses full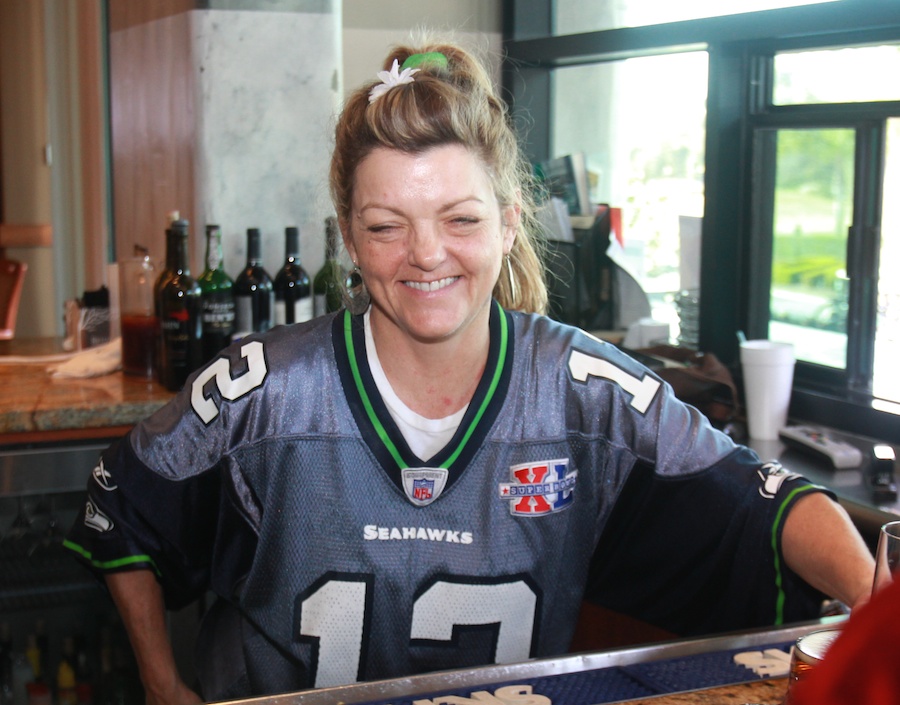 Always with a smile

J & J - If anything needs fixing, call them!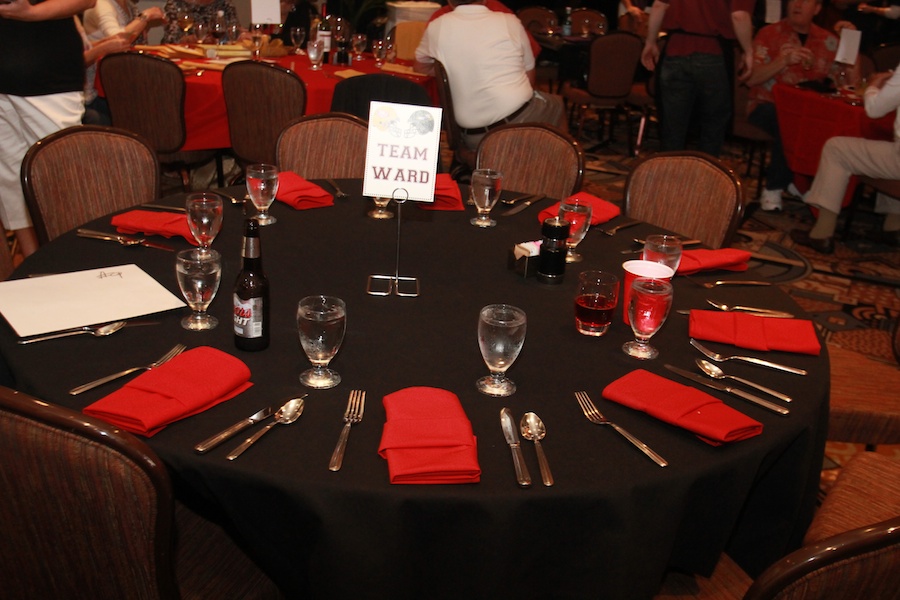 The Ward's are in the house....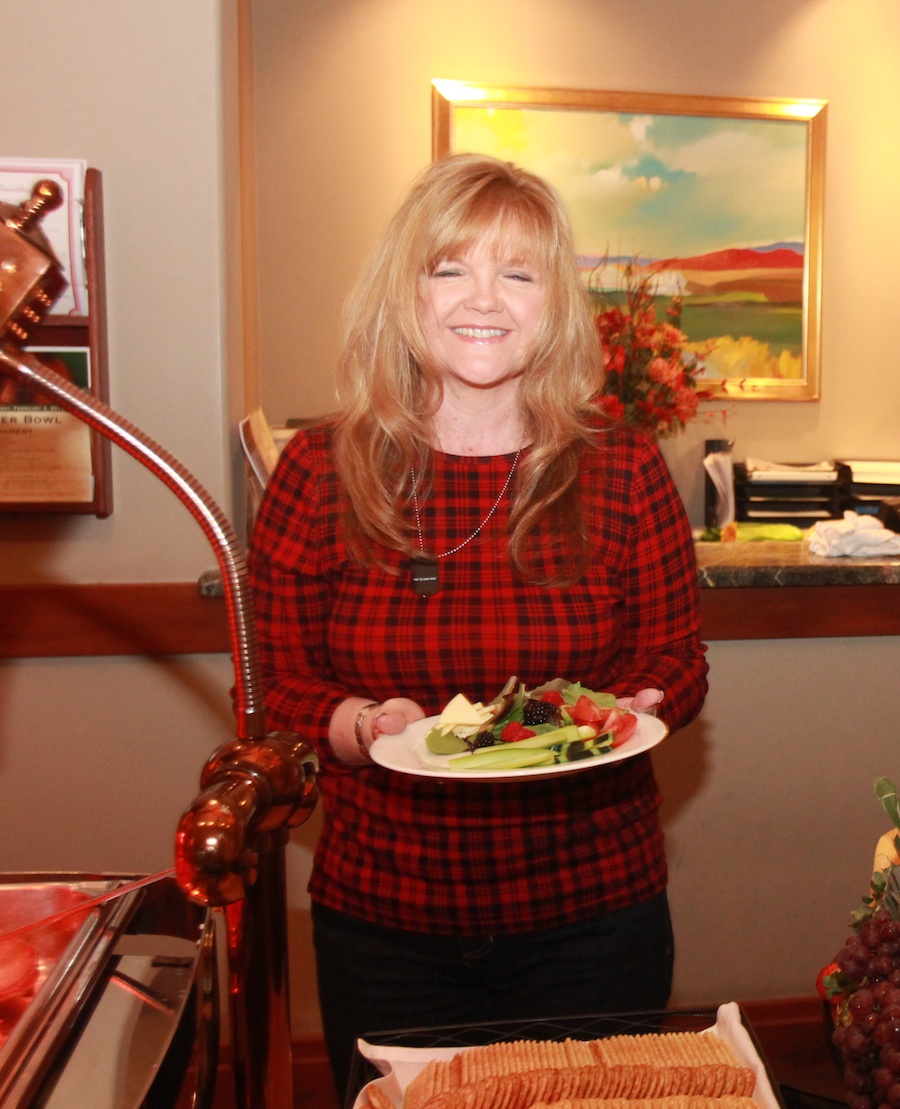 Daughter Robin found the health food...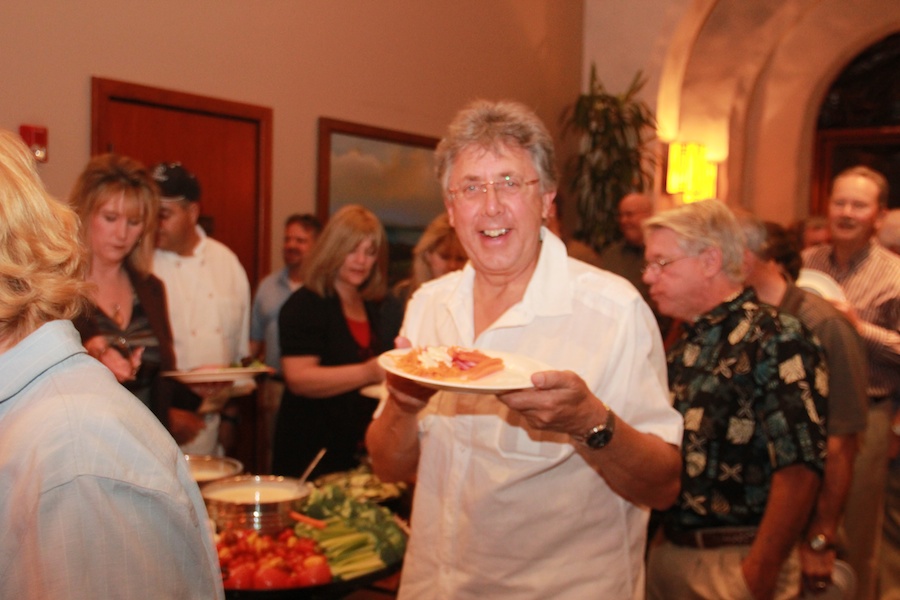 "Just like Merry Old England"
Did You Know? - "Merry England", or in more jocular, archaic spelling "Merrie England" (also styled as "Merrie Olde England"), refers to an English autostereotype, a utopian conception of English society and culture based on an idyllic pastoral way of life that was allegedly prevalent at some time between the Middle Ages and the onset of the Industrial Revolution.
More broadly, it connotes a putative essential Englishness with nostalgic overtones, incorporating such cultural symbols as the thatched cottage, the country inn, the cup of tea and Sunday roast.
Storybooks for children about fairytales written in the Victorian period often used this as a setting as it is seen as a mythical utopia. They often contain nature-loving mythological creatures such as elves and fairies, as well as Robin Hood.
It may be treated both as a product of the sentimental nostalgic imagination and as an ideological or political construct, often underwriting various sorts of conservative world-views.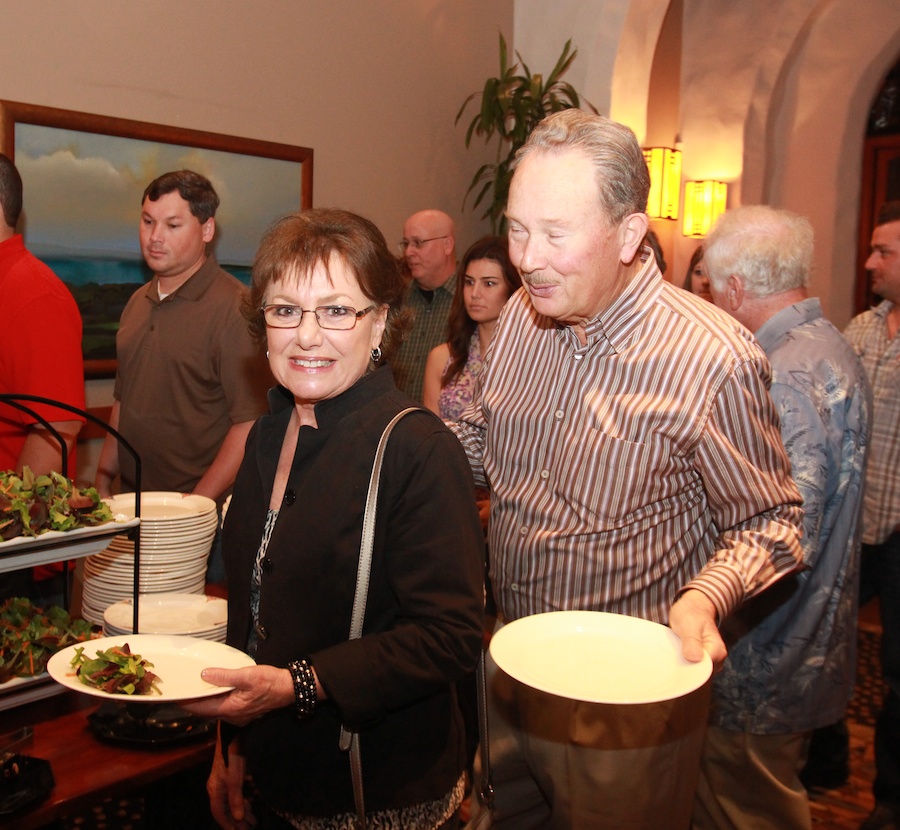 Dori and Roy join the line

"High there... You caught me... Third time through"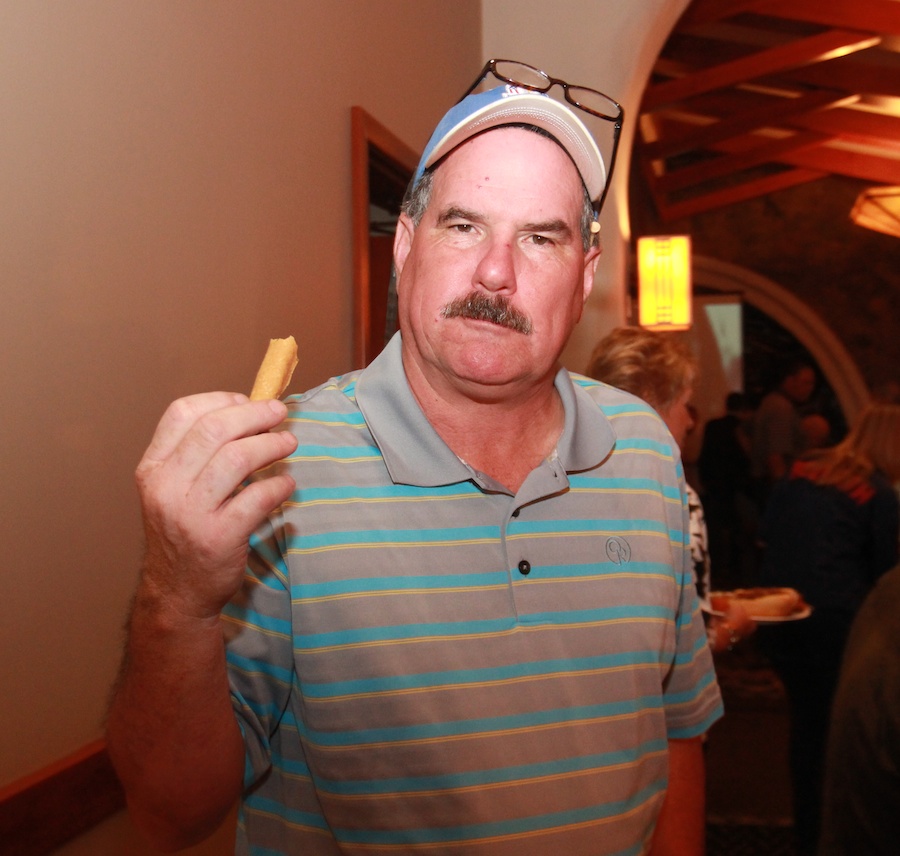 "I can eat this raw completely without sauce!"

"Hot dogs... Now we are talking"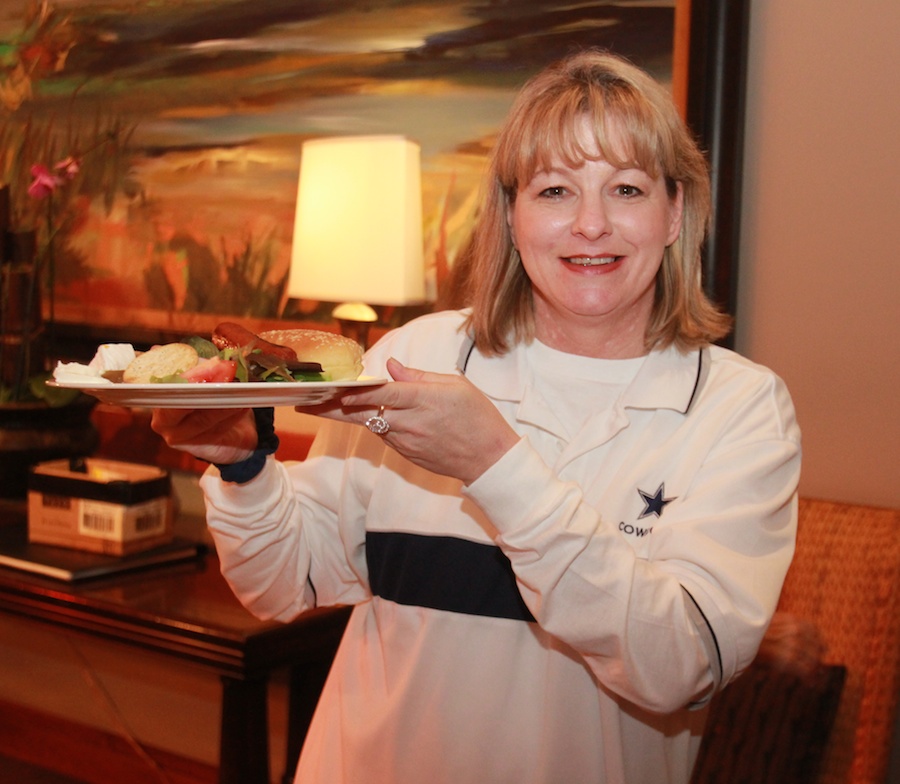 Lisa is ready for the game to start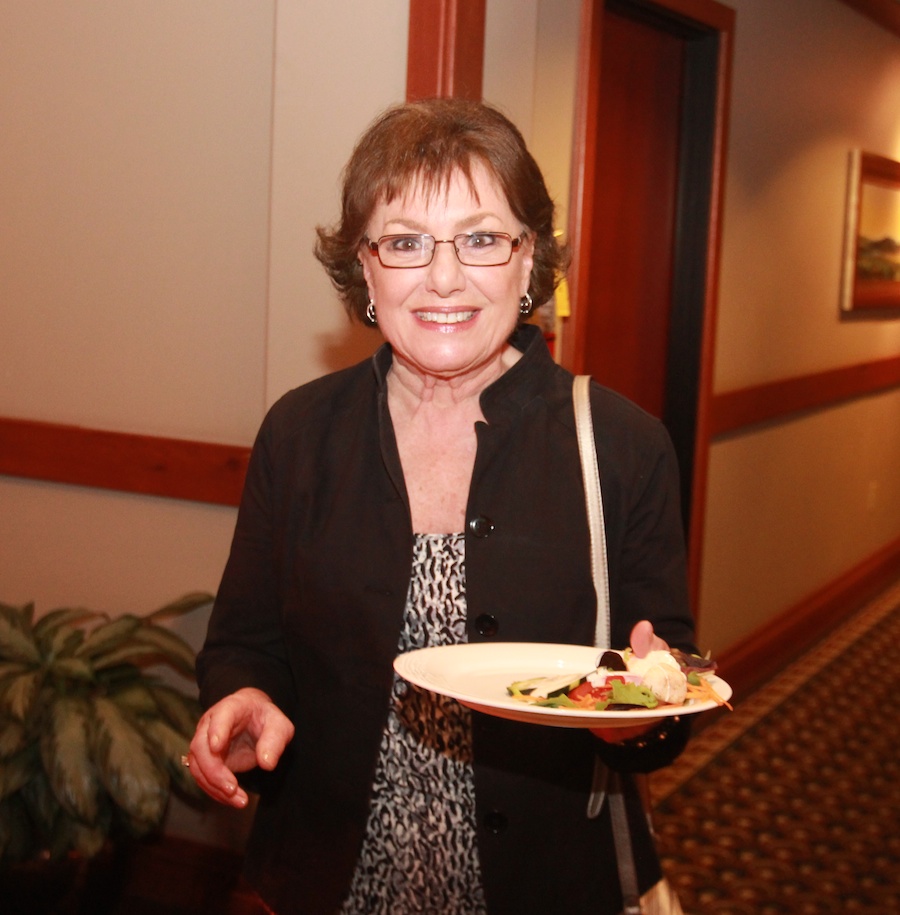 Dori has her salad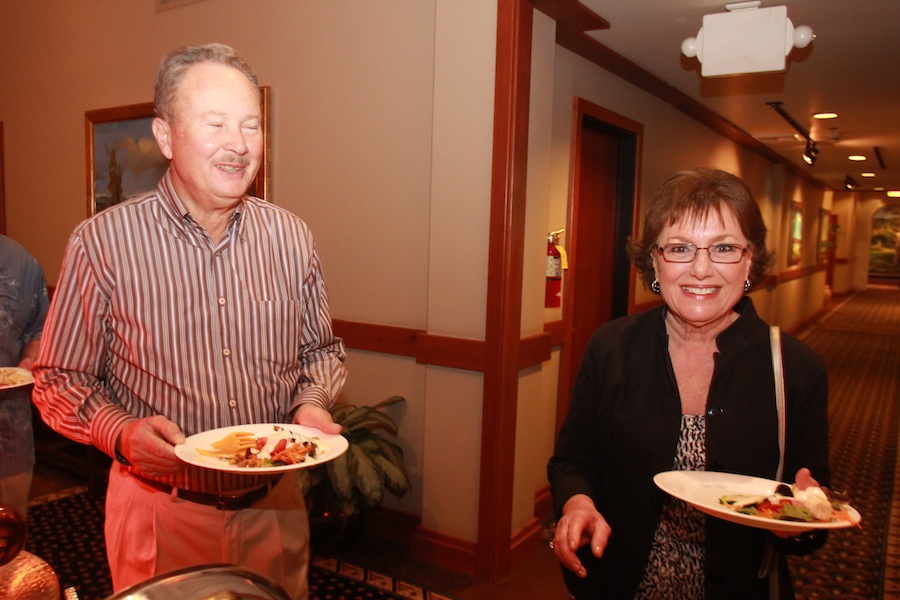 Roy is watching his diet also....
Did You Know? - Super Bowl XLVII was an American football game between the American Football Conference (AFC) champion Baltimore Ravens and the National Football Conference (NFC) champion San Francisco 49ers to decide the National Football League (NFL) champion for the 2012 season.
The Ravens defeated the 49ers by the score of 34–31, handing the 49ers their first Super Bowl loss in franchise history. The game was played on February 3, 2013 at Mercedes-Benz Superdome in New Orleans, Louisiana.
This was the tenth Super Bowl to be played in New Orleans, equaling Miami's record of ten in an individual city.

No light is coming through these doors

Sue checks on the friends and family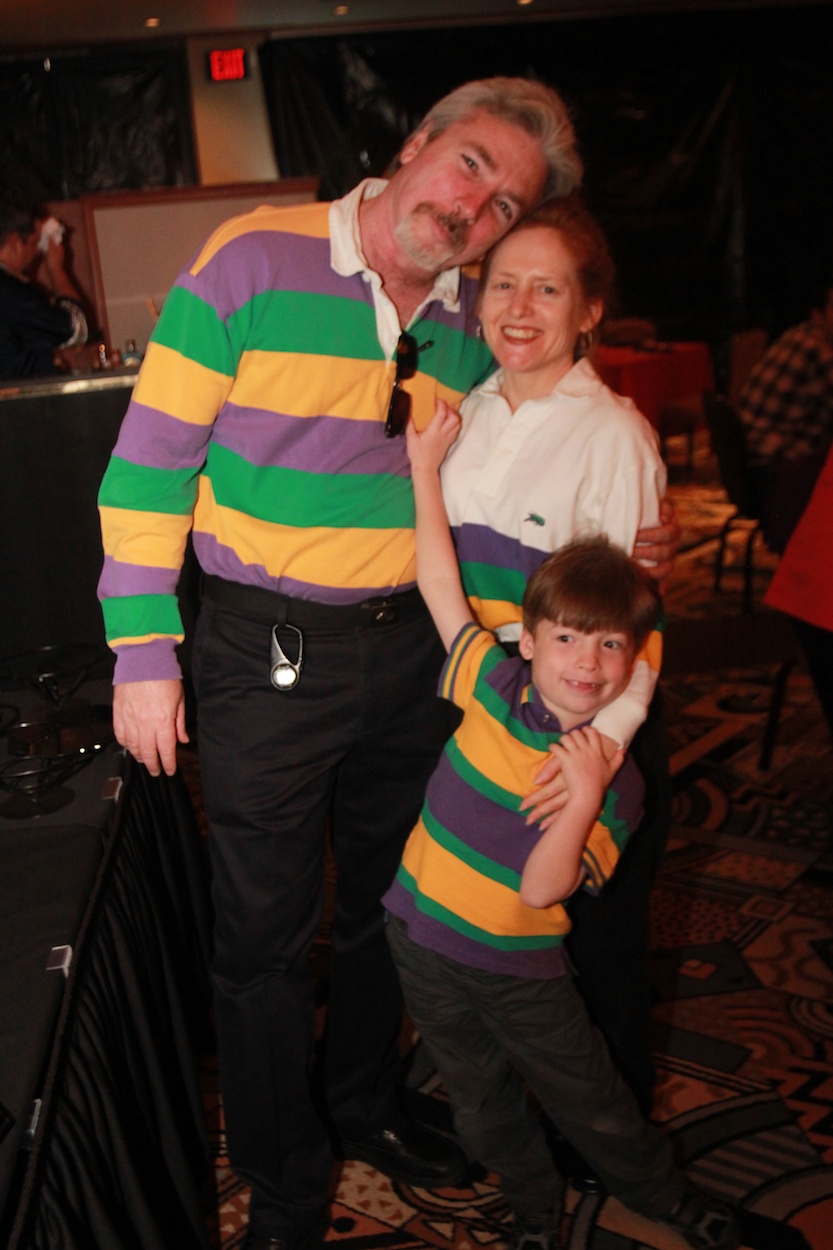 The Adams Family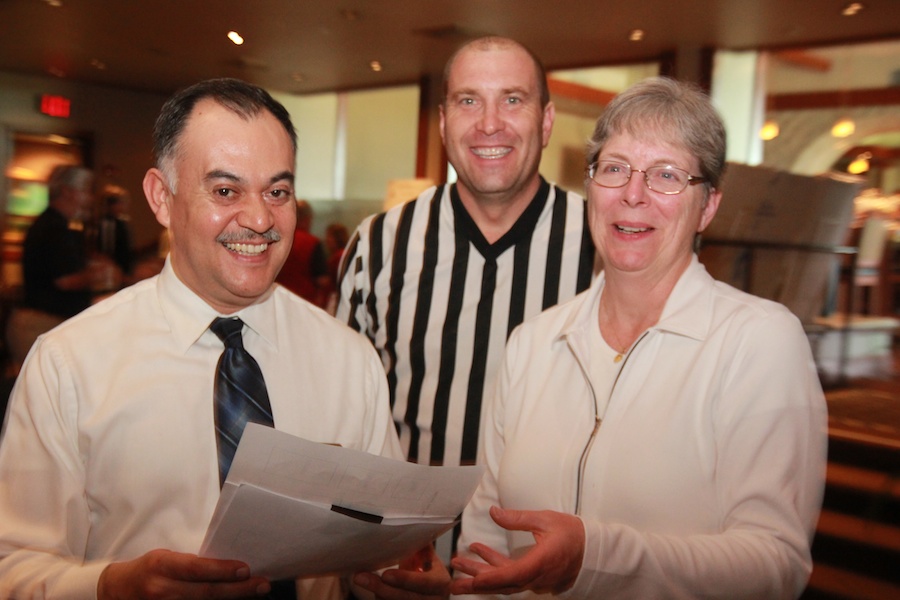 Keeping everything moving... Juan, Franko, and Diane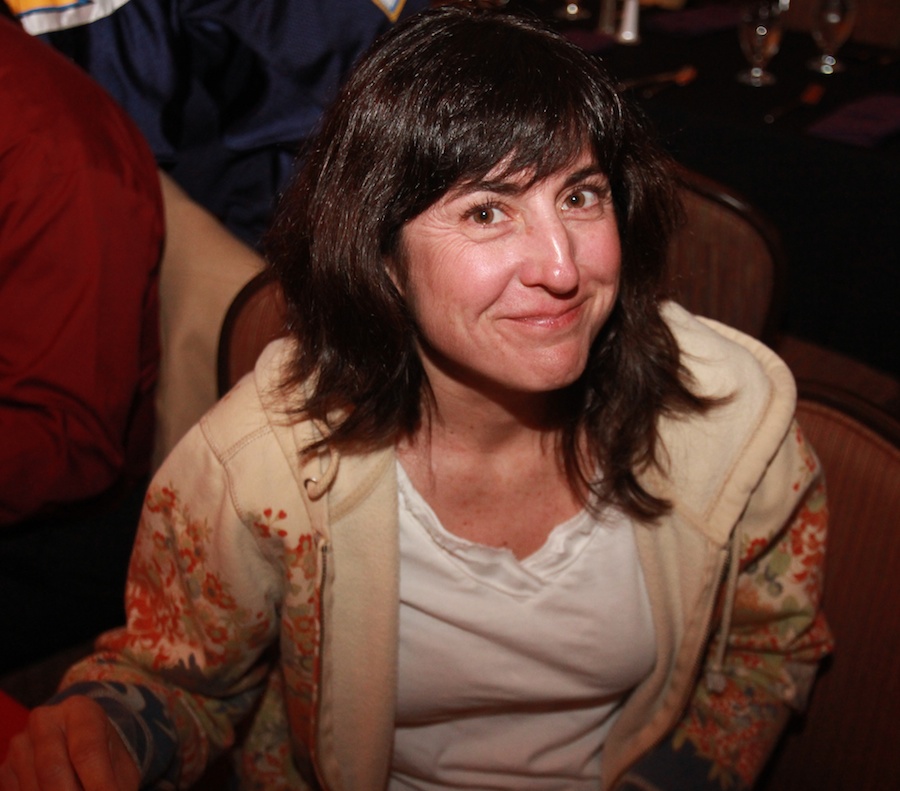 Cyndy gives us the "super smile"

David pops in for a visit and refill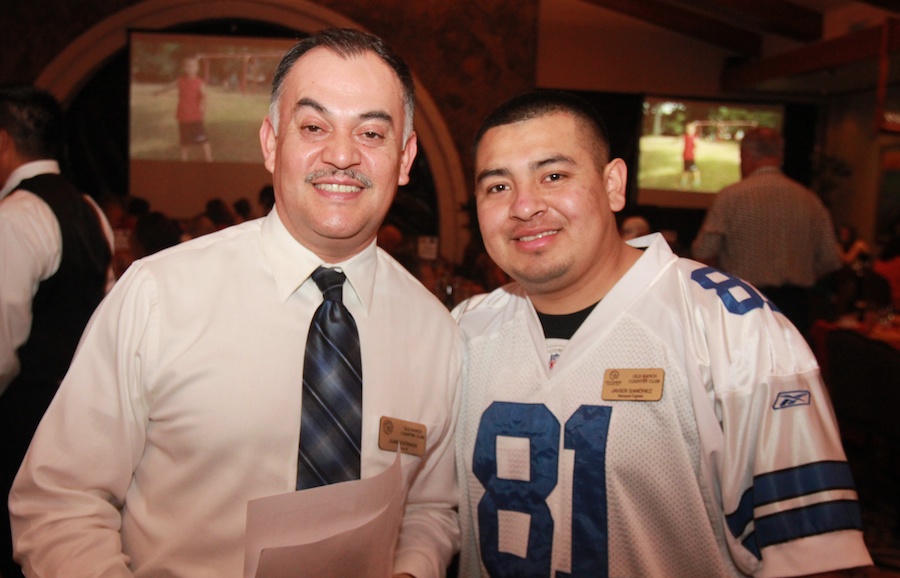 Juan does a magnificent job keeping everything moving
Did You Know? - For the first time in Super Bowl history, the game pitted two brothers against each other—Jim and John Harbaugh, head coaches of the 49ers and Ravens, respectively—earning it the nickname Harbaugh Bowl or The Harbowl.
In addition, Super Bowl XLVII was the first to feature two teams who had undefeated records in previous championship games (Baltimore, 1–0; San Francisco, 5–0).
The 49ers, who posted a regular season record of 11–4–1, entered the game seeking their sixth Super Bowl win in team history (and first since 1995), which would have tied the Pittsburgh Steelers for the most by a franchise.
The Ravens, who posted a 10–6 regular season record, made their second Super Bowl appearance in 12 years, having previously won Super Bowl XXXV. Ray Lewis, the Most Valuable Player (MVP) from that game, as well as the last remaining member of the inaugural Ravens roster from 1996, also played in this game, his last before his retirement from professional football.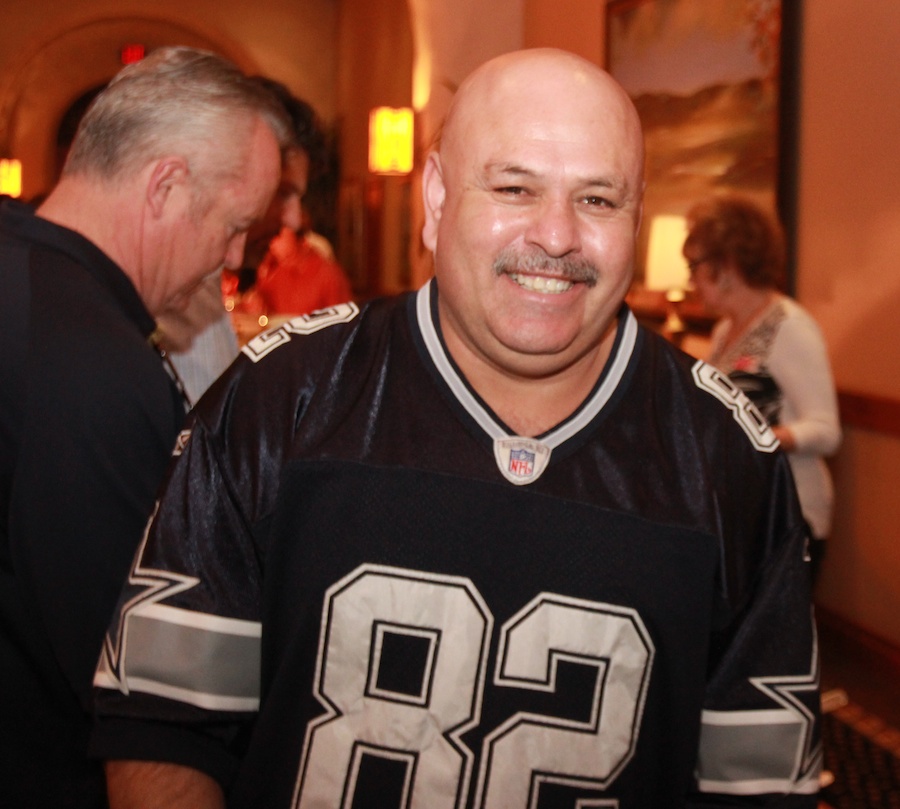 We found the fullback!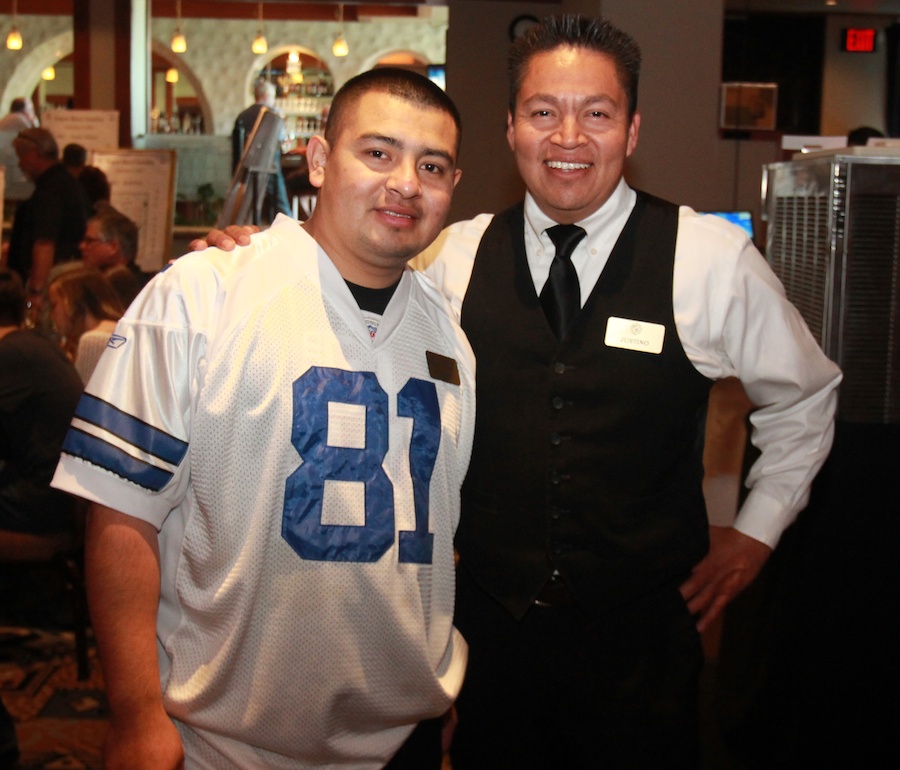 Always working hard and with a smile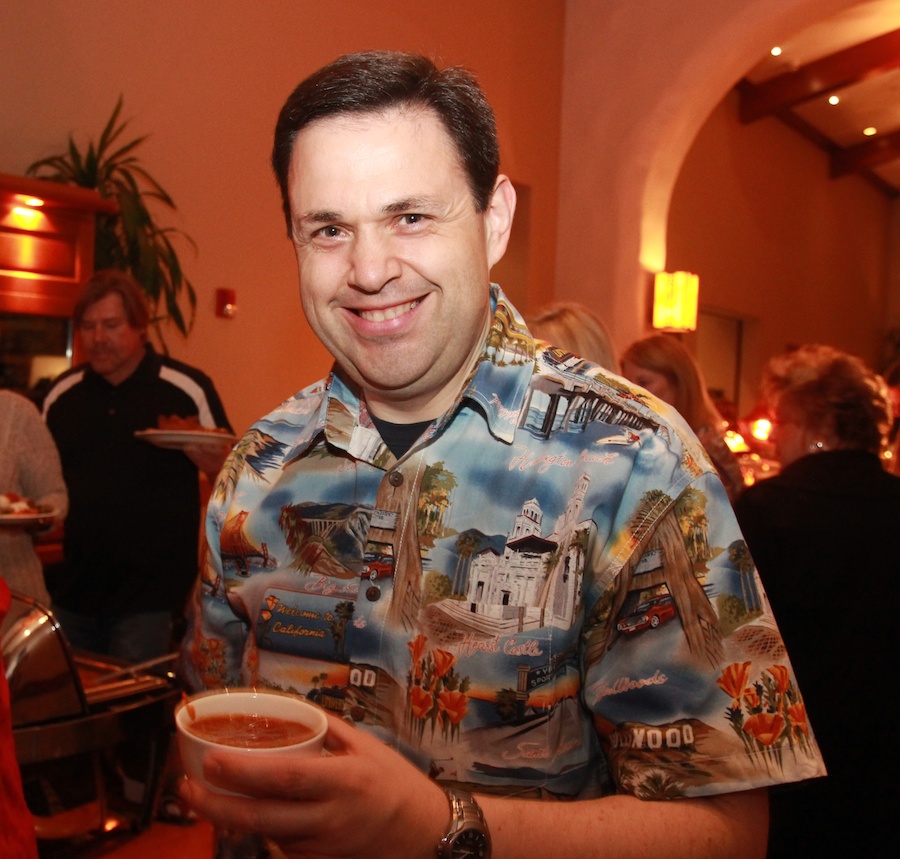 Chili... A real Super Bowl food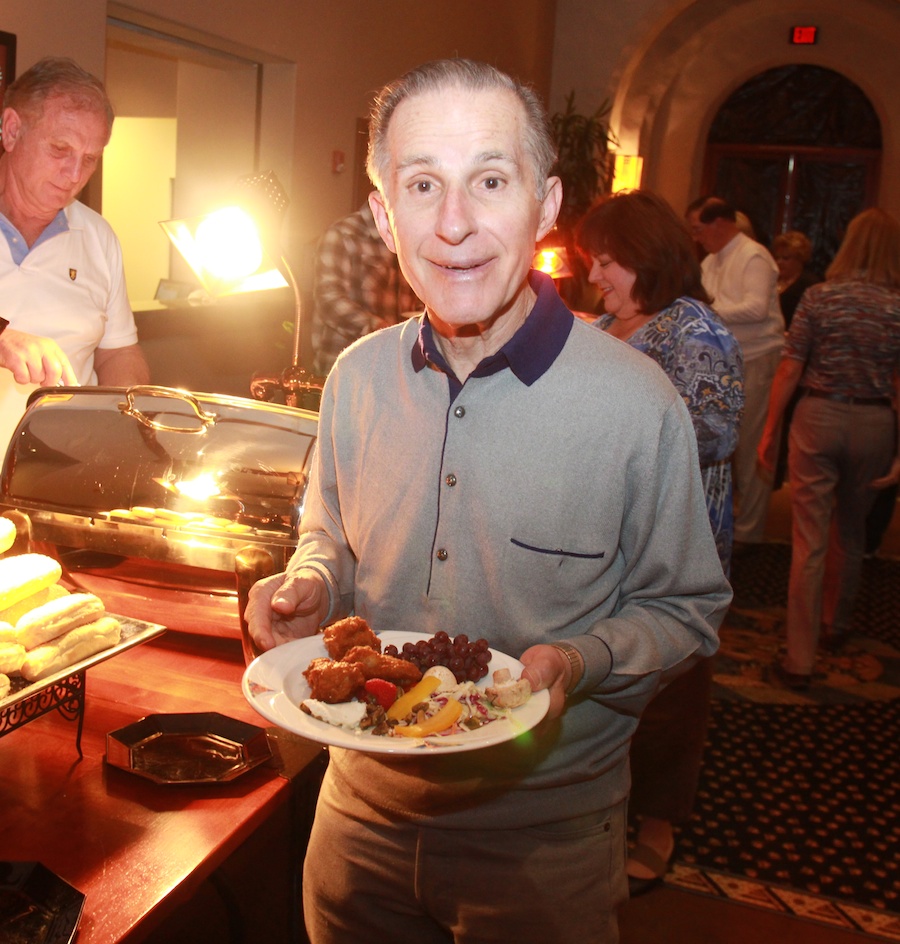 "I will try one of each"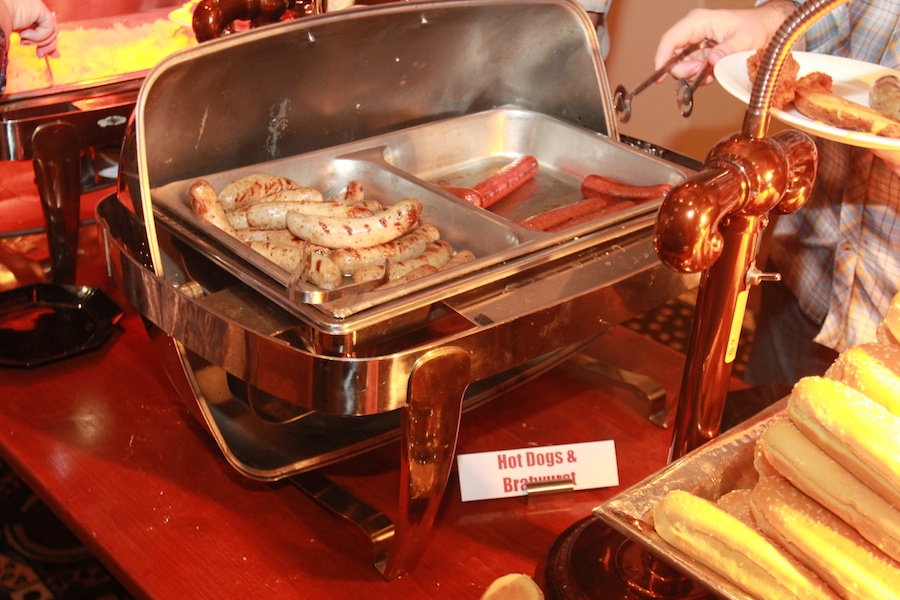 Hot dogs disappearing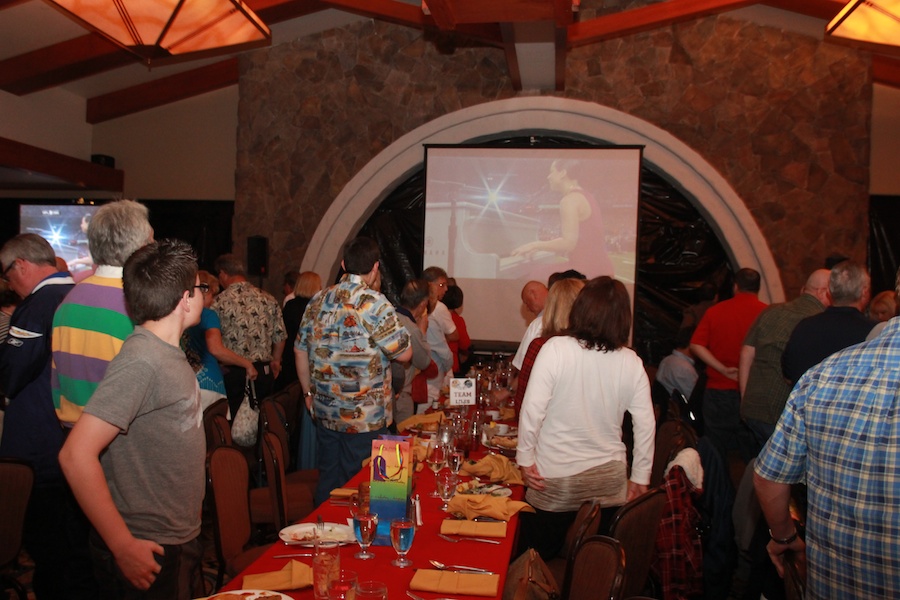 The game is about to start

The boys are busy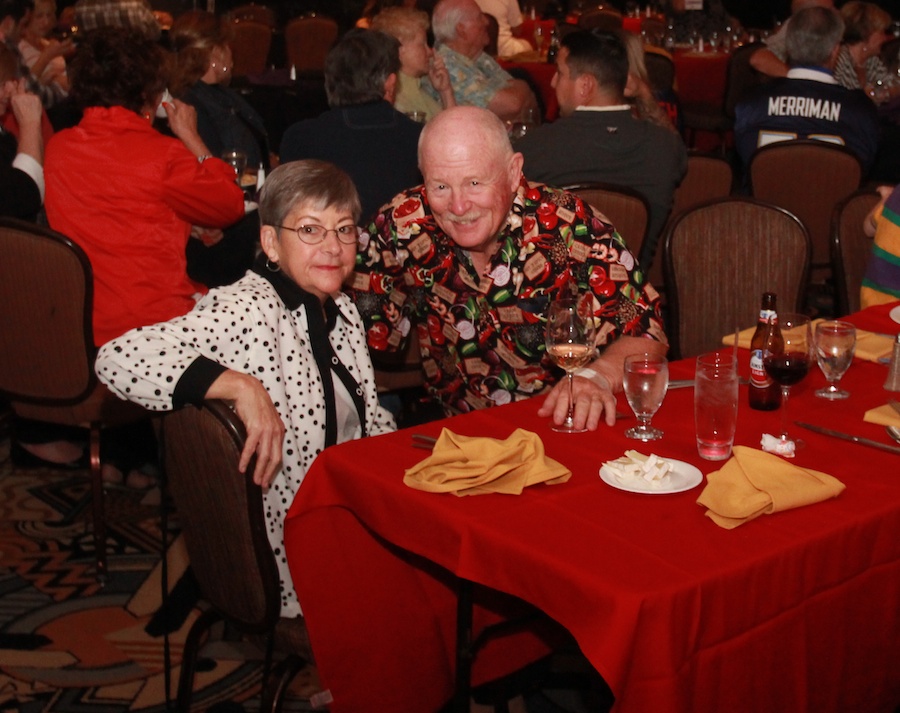 Sue and Paul enjoying our family and friends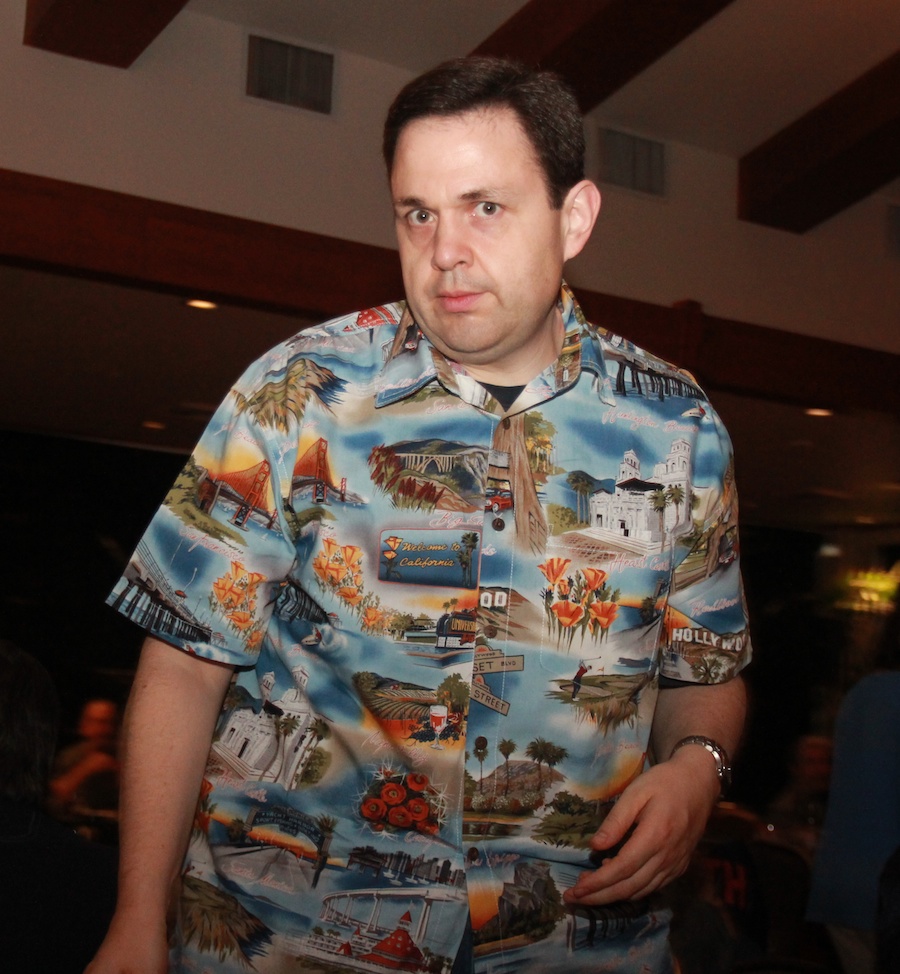 Nice shirt Sam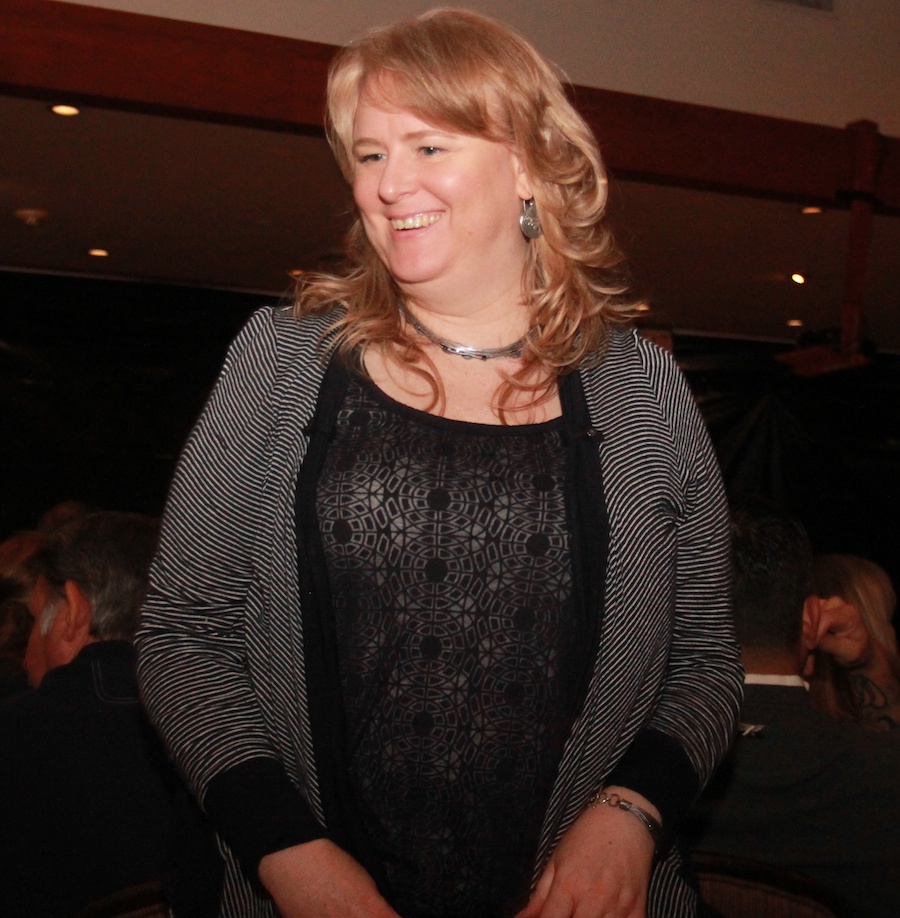 Brenda is always all smiles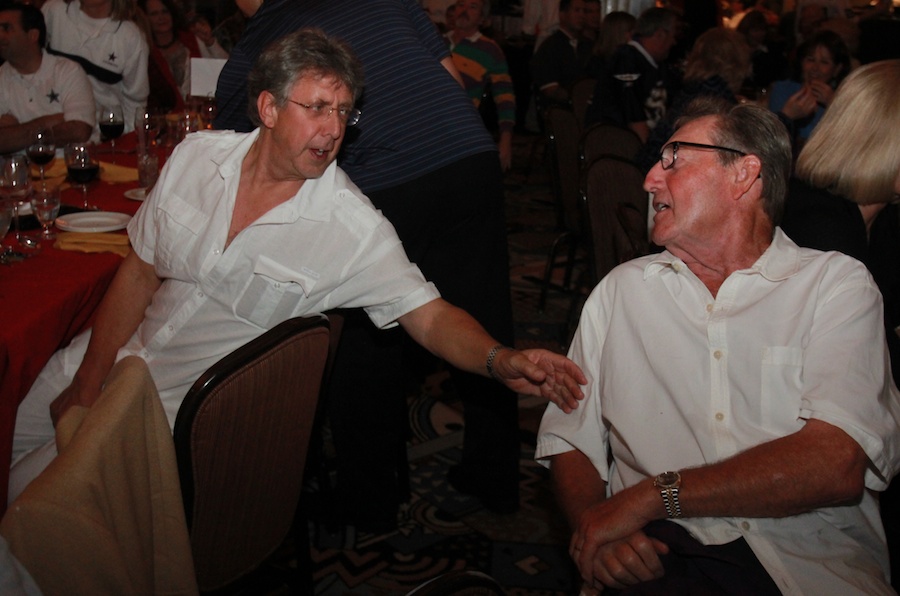 UK neighbors

The tables are always well taken care of when this man is on duty

Kathy... Caught with the goods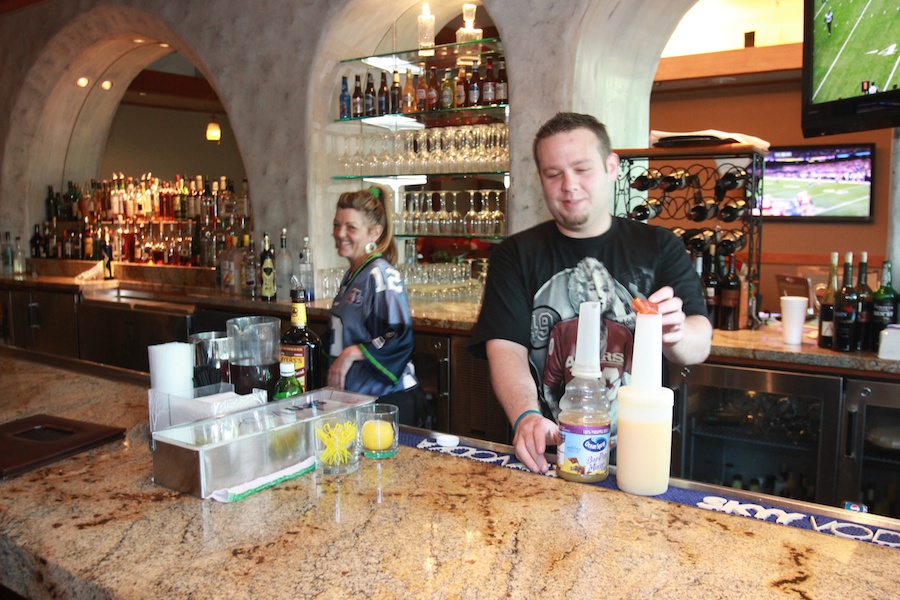 It takes two today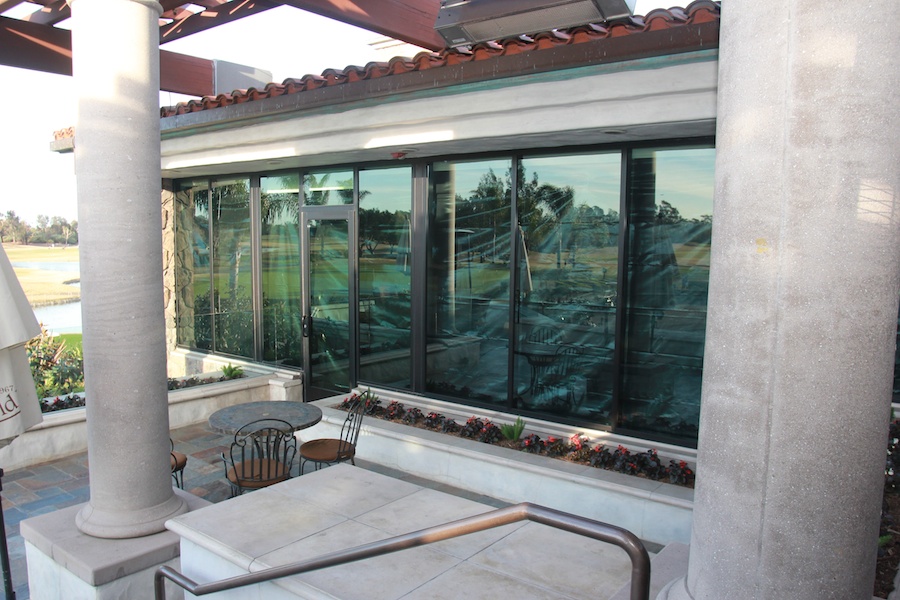 Checking for light leaks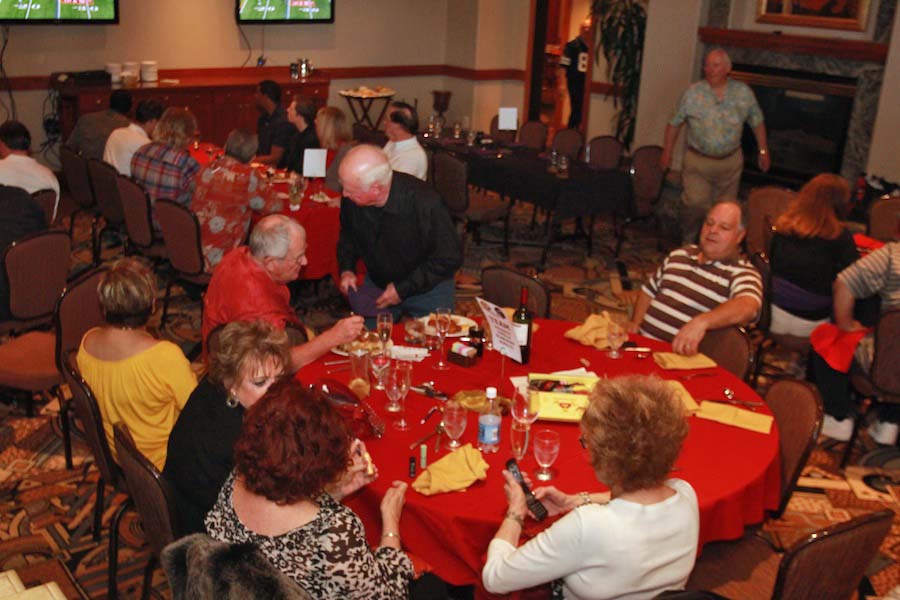 In the pit... Serious watching is underway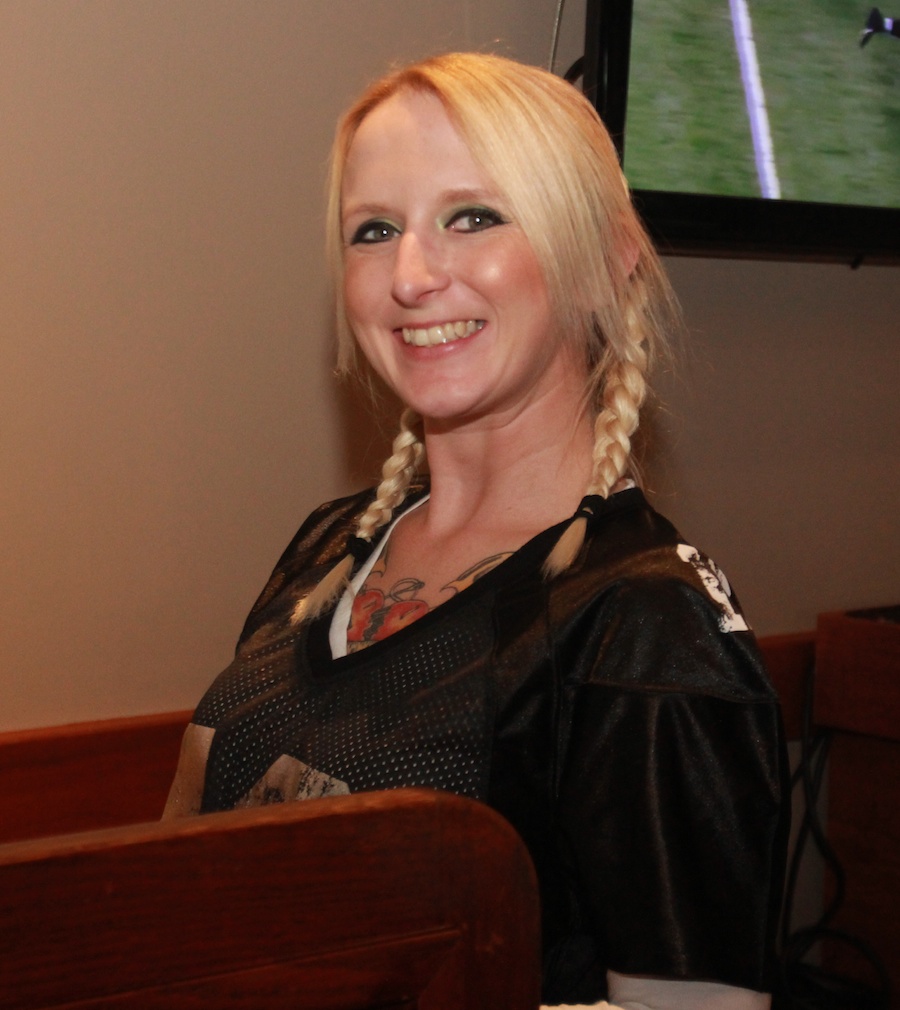 A one-man army at your service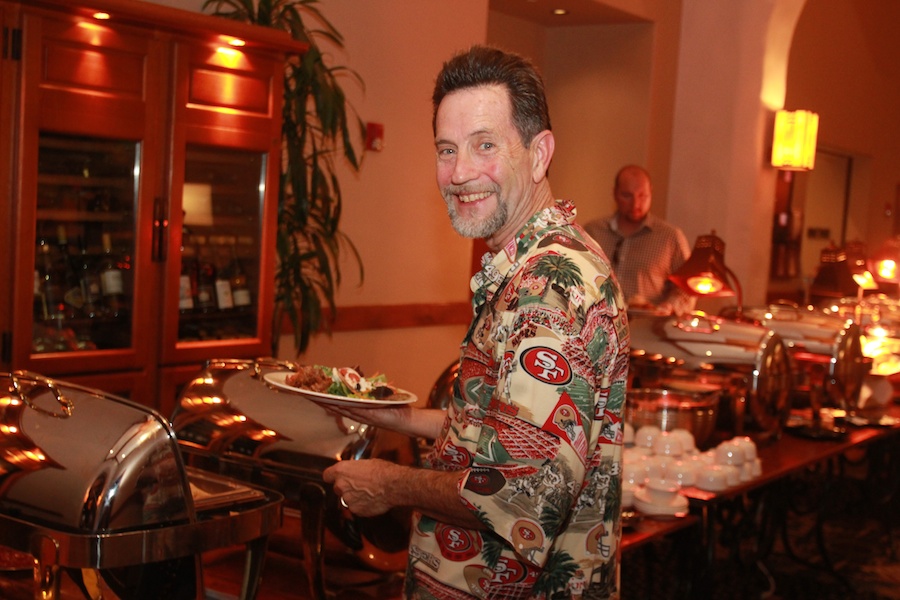 Checkout the shirt... Dressed for the occasion

Difficult seat... Next to the dessert

"What's the score?"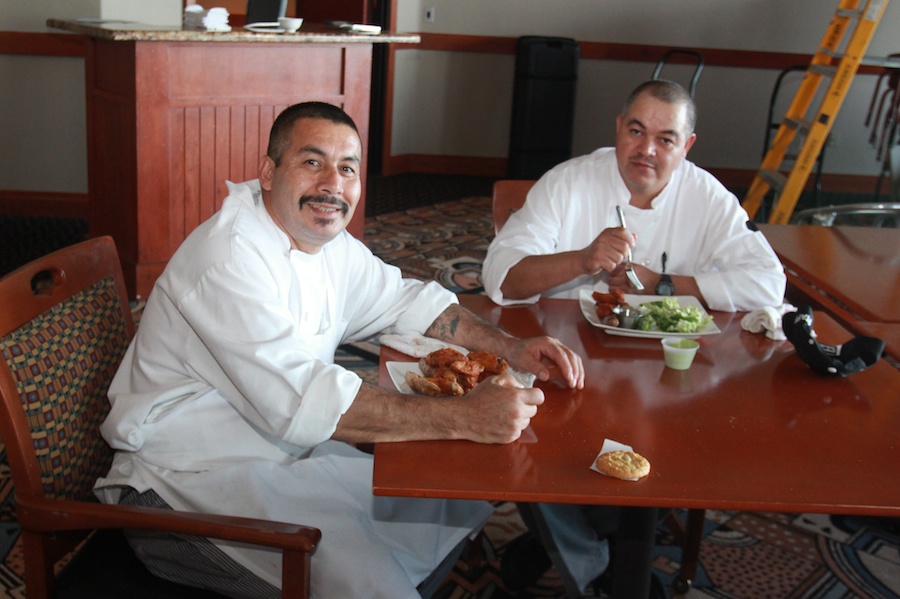 Grabbing a bite before we go back to work
Did You Know? - CBS broadcast the game in the U.S., and charged an average of $4 million for a 30-second commercial during the game, the highest rate for any Super Bowl.
According to Nielsen, Super Bowl XLVII was viewed by an estimated average of 108.69 million people in the United States, with a record 164.1 million tuning into at least six minutes of the game.