Super Bowl Forty Five Is Upon Us!
This year we have eighteen joining together for the frivolity... maybe even the game??
Mitch & Luisa, Zack & Rebecca, Pete & Lisa, Brian & Jan, Lee & Marcia, James & Linda, Del & Vicky, Dave, Greg, Craig & Marrianne, and us! But first, a commercial!!

Careful of "The Force"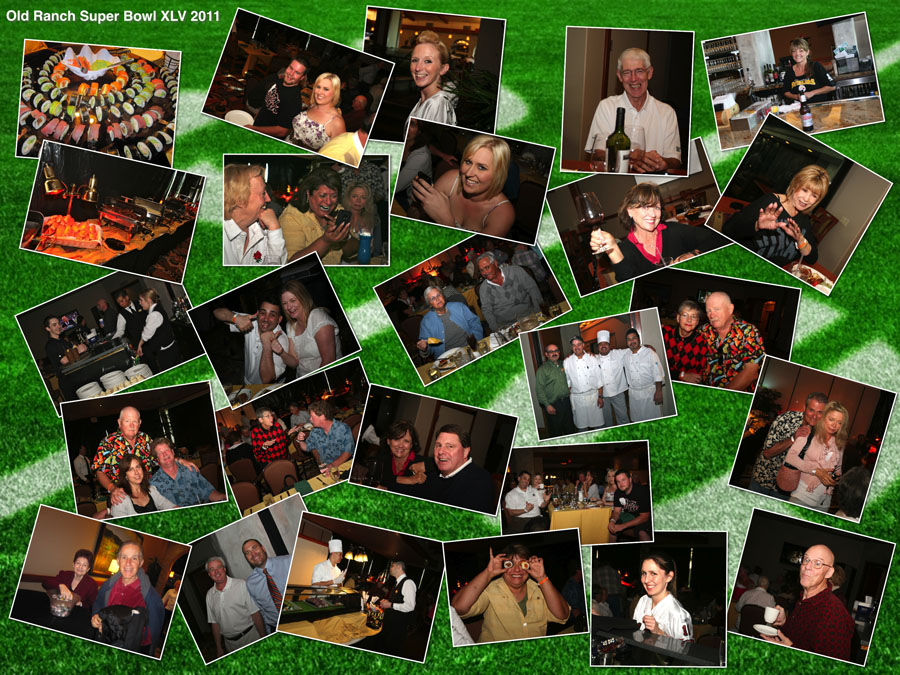 Let The Partee Begin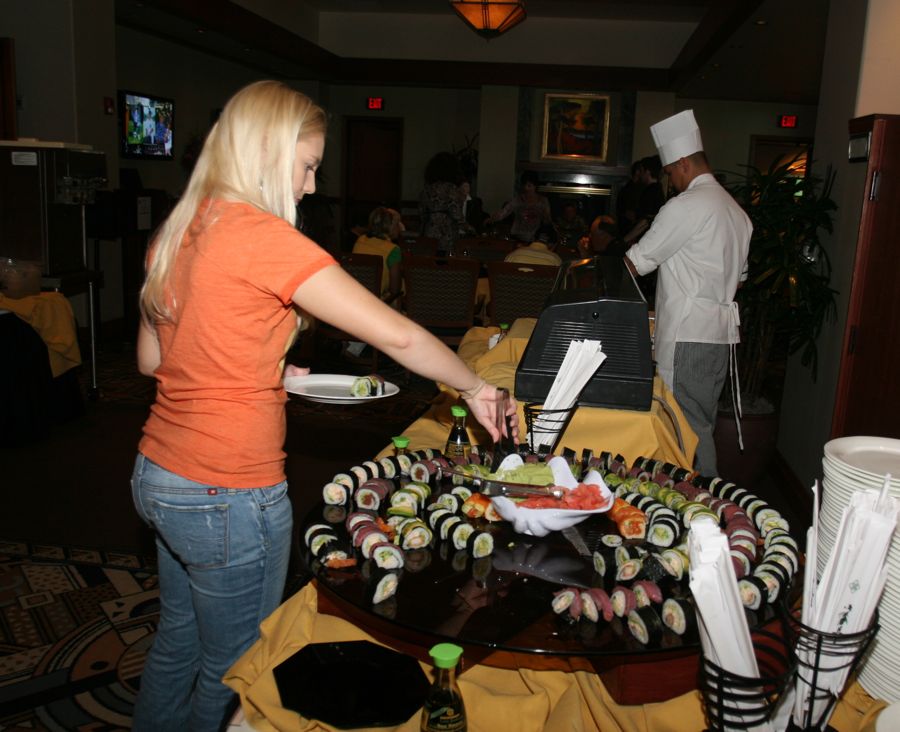 The sushi was a great hit
Did You Know? - Sushi (すし、寿司, 鮨, 鮓, 寿斗, 寿し, 壽司?) is a Japanese dish consisting of cooked vinegared rice which is commonly topped with other ingredients, such as fish or other seafood, or put into rolls. Sliced raw fish by itself is called sashimi, as distinct from sushi. Sushi that is served rolled inside or around nori, dried and pressed sheets of seaweed, is makizushi. Toppings stuffed into a small pouch of fried tofu is inarizushi. A bowl of sushi rice with toppings scattered over it is called chirashizushi.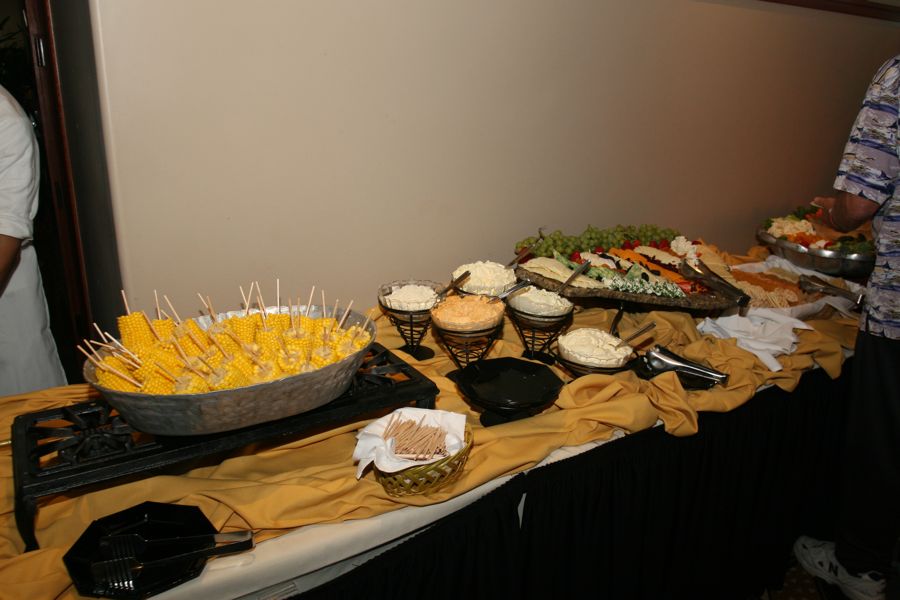 Corn on the cob with oodles of fixin's
Did You Know? - Corn on the cob (known regionally as "pole corn", "cornstick", "sweet pole", "butter-pop" or "long maize") is a culinary term used for a cooked ear of freshly-picked maize from a cultivar of sweet corn. The ear is picked while the endosperm is in the "milk stage" so that the kernels are still tender. Ears of corn are steamed or boiled, usually without their green husks, or roasted with them. The husk leaves are in any case removed before serving.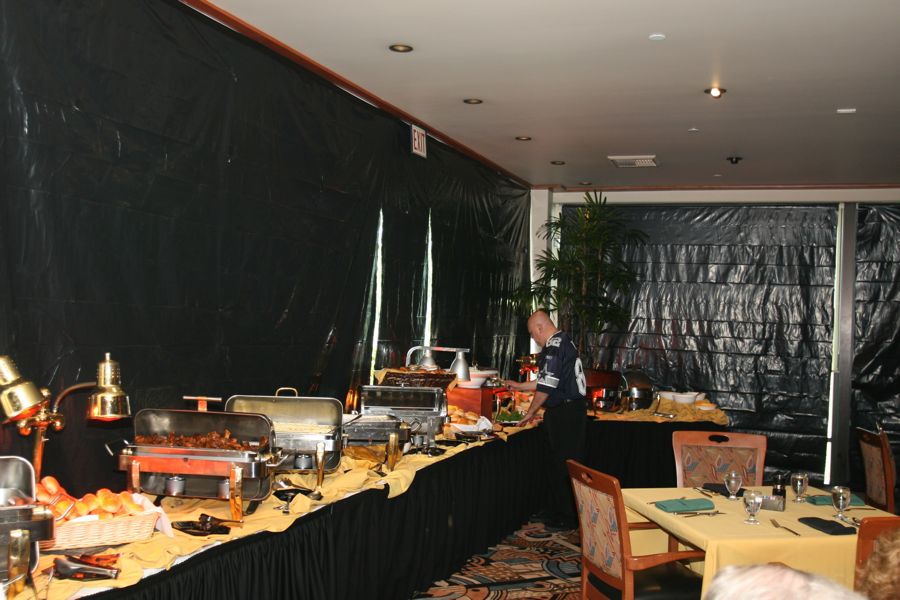 The entire west side of the club house was food food food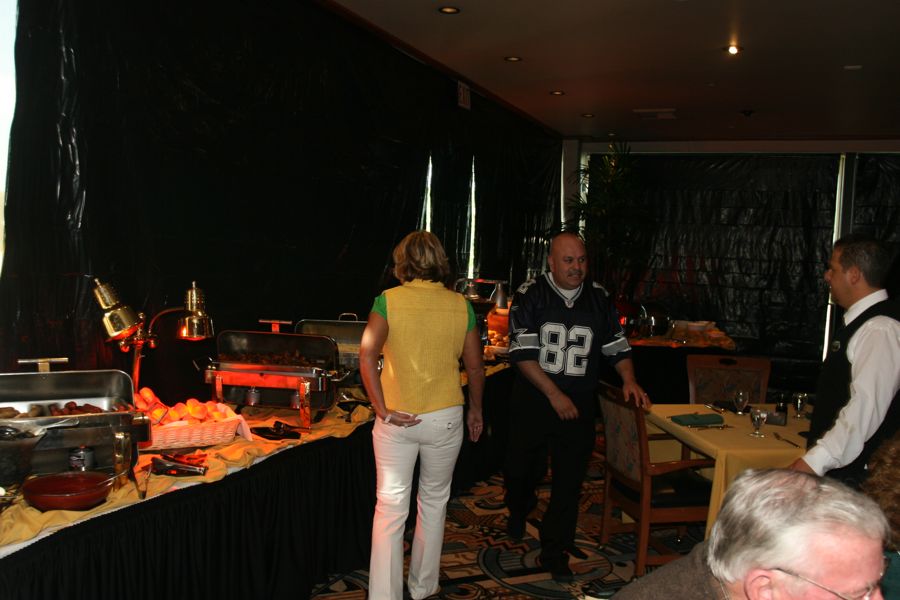 Decisions decisions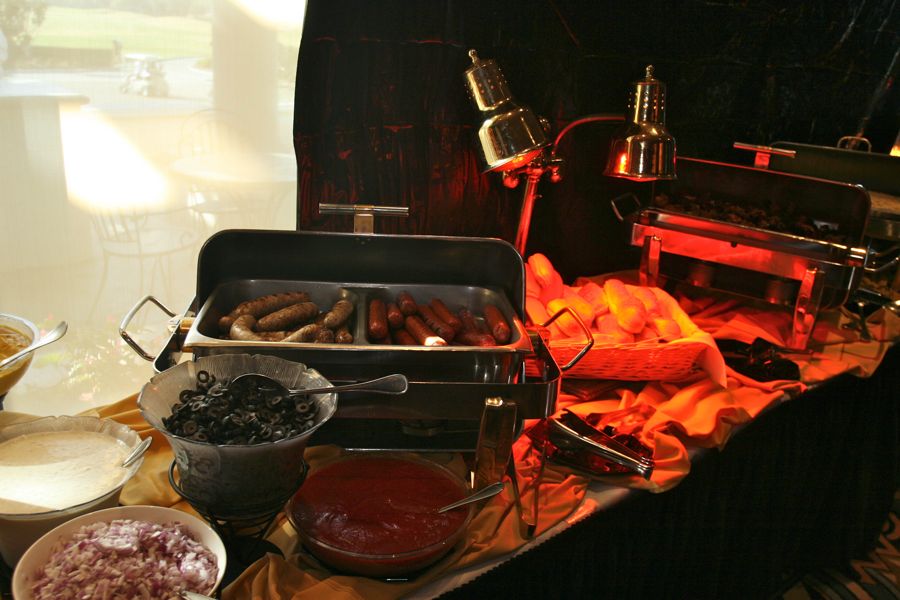 The sausages were a hit... Our English guests made "Banger's and Mash" with it!
Did You Know? -Although it is sometimes stated that the term "bangers" has its origins in World War II, the term was actually in use at least as far back as 1919. The term "bangers" is attributed to the fact that sausages, particularly the kind made during World War II under rationing, can explode under high heat if not cooked carefully; modern sausages do not have this attribute.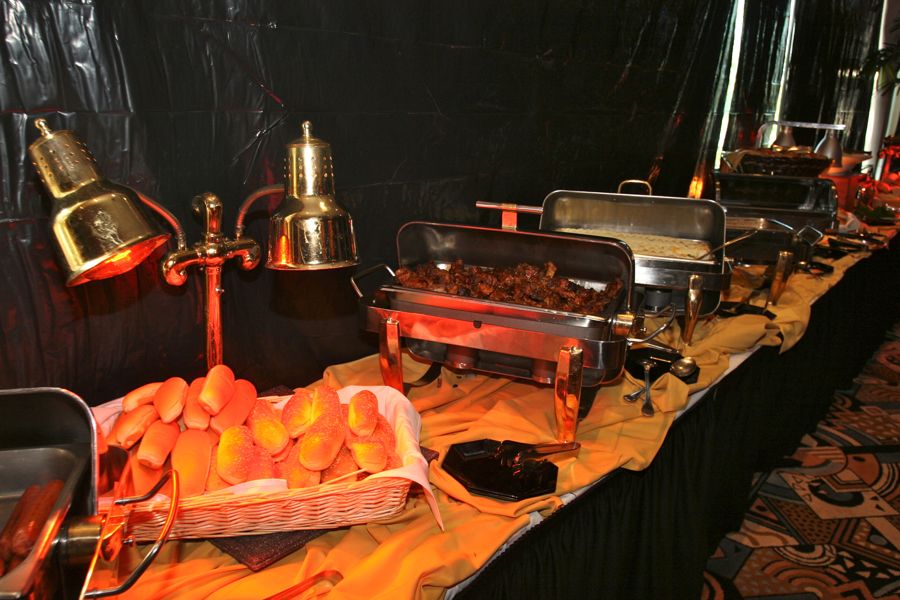 Do it yourself sliders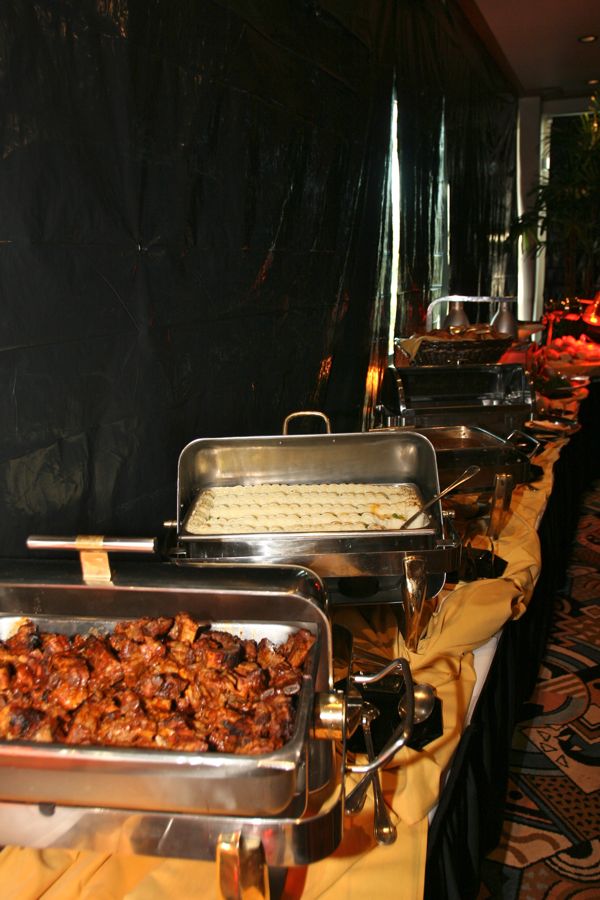 Great grub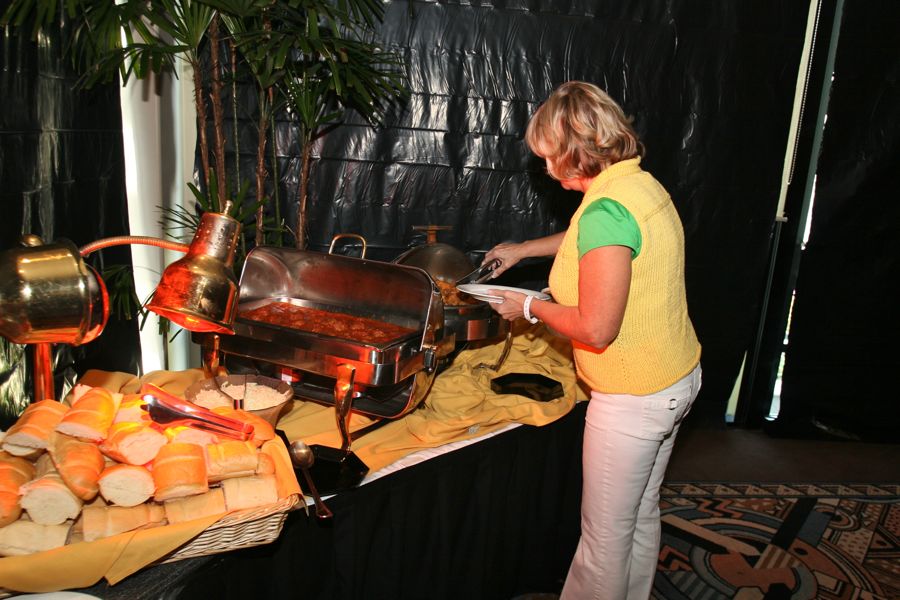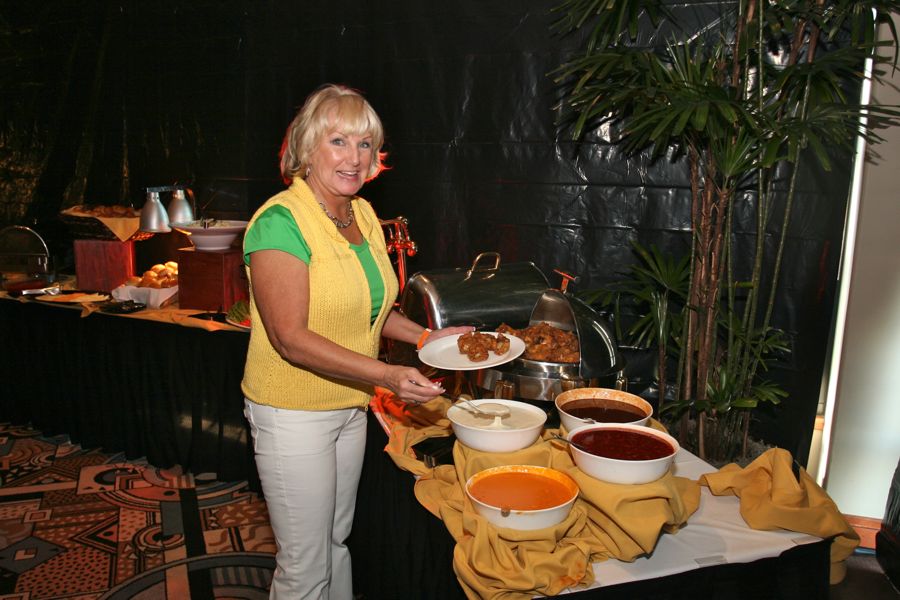 "I found the drumettes!"

No starving here!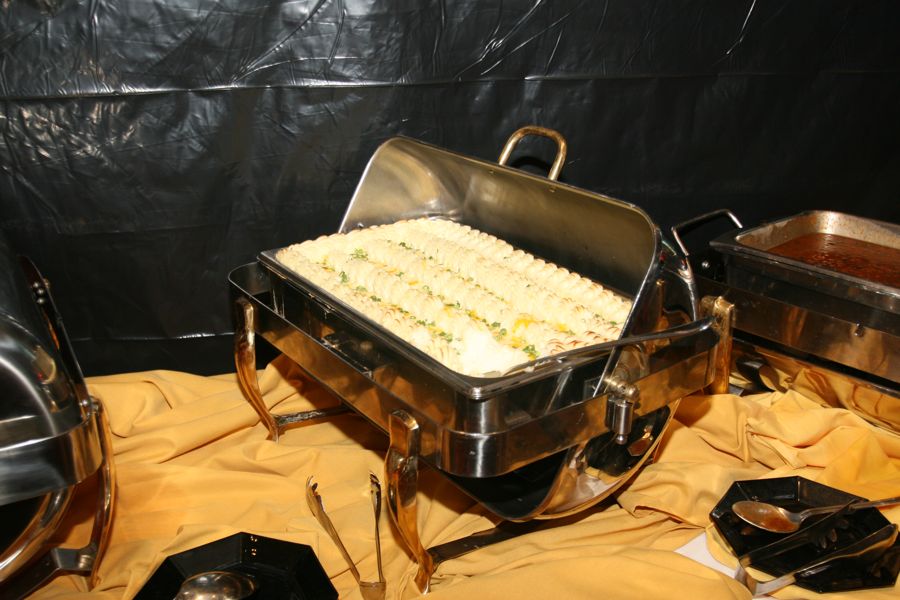 The mashed potatoes were beautiful

Bangers and mash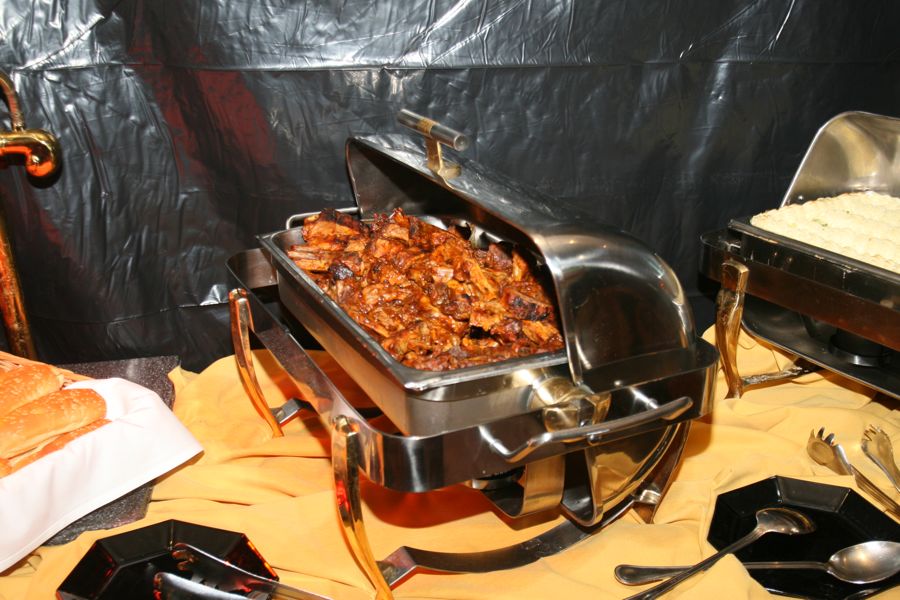 The ribs made a hit... They almost disappeared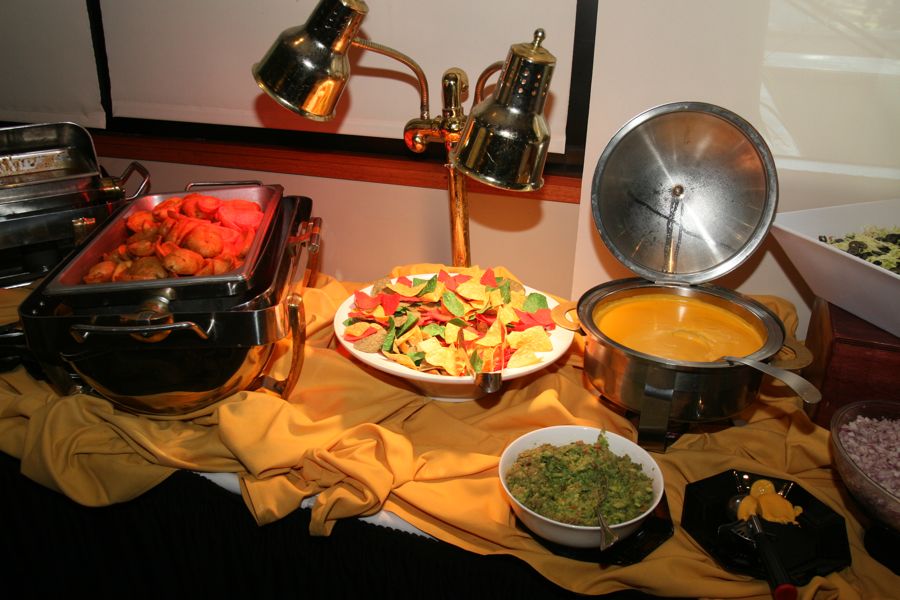 Chios and cheese... Nachos
Did You Know? - Nachos originated in the city of Piedras Negras, Coahuila, Mexico, just over the border from Eagle Pass, Texas, ( It is said that it was first made in Ciudad Acuña, Coahuila, Mexico) at a restaurant called the Victory Club, owned by Rodolfo De Los Santos. One day in 1943, the wives of ten to twelve U.S. soldiers stationed at Fort Duncan in nearby Eagle Pass were in Piedras Negras on a shopping trip, and arrived at the restaurant after it had closed for the day.
The maître d', Ignacio "Nacho" Anaya, invented a new snack for them with what little he had available in the kitchen: tortillas and cheese. Anaya cut the tortillas into triangles, added longhorn cheddar cheese, quickly heated them, and added sliced jalapeño peppers. He served the dish, calling it Nacho's especiales - meaning something like "Nacho's special" in Spanish.
Anaya went on to work at the Moderno Restaurant in Piedras Negras, which still uses the original recipe. He also opened his own restaurant, "Nacho's Restaurant", in Piedras Negras. Anaya's original recipe was printed in the 1954 St. Anne's Cookbook.
The popularity of the dish swiftly spread throughout Texas. The first known appearance of the word "nachos" in English dates to 1949, from the book A Taste of Texas. Waitress Carmen Rocha is credited with introducing the dish to Los Angeles at El Cholo Mexican restaurant in 1959.

Cheese plate was huge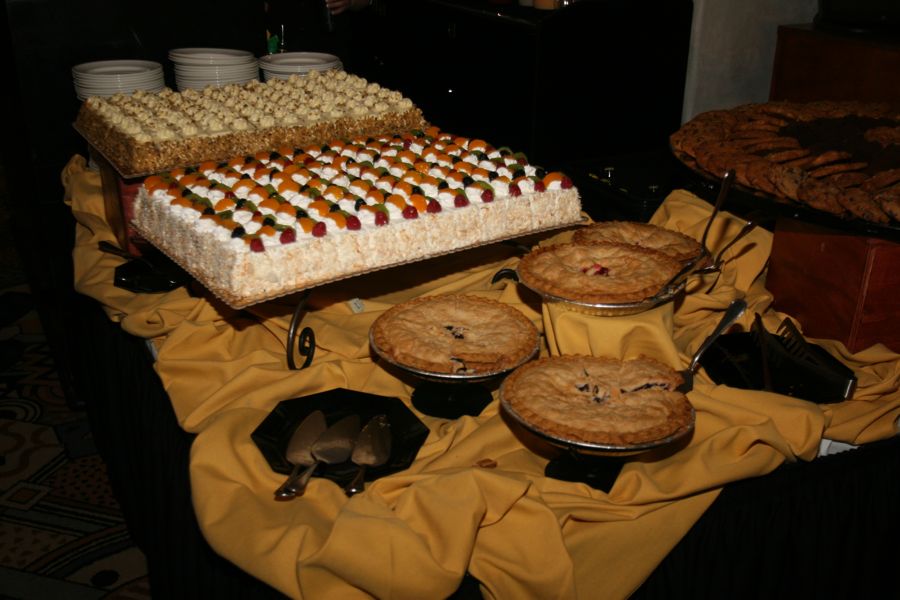 The dentists delight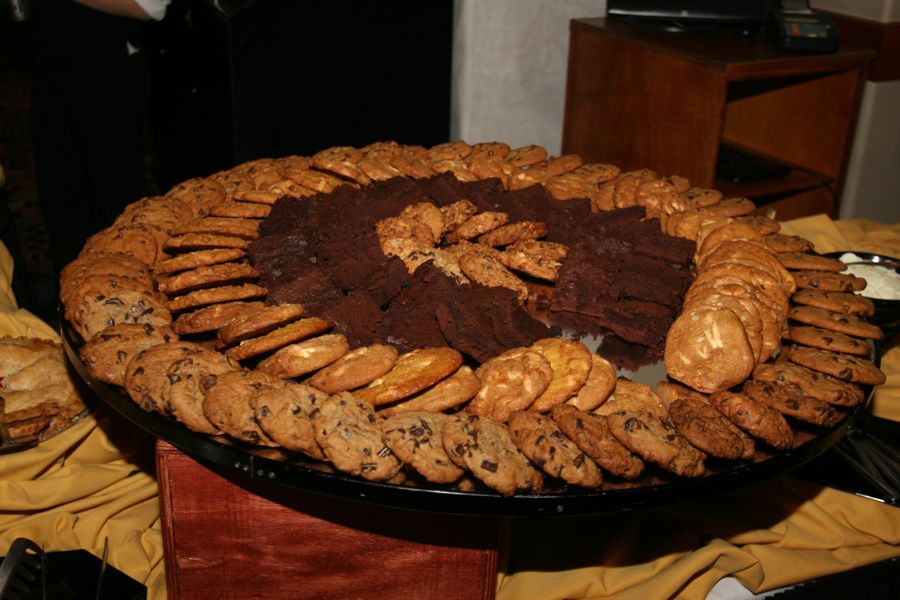 World famous Old Ranch cookies

The bar staff was kept hopping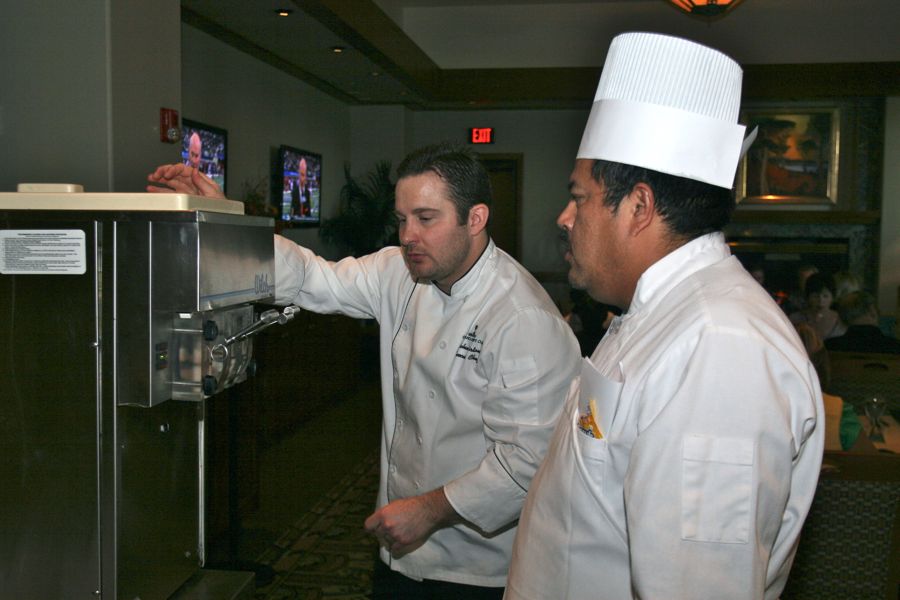 Oh oh... The soft serve ice cream machine needs special attention
Did You Know? -The first commercial offering of soft serve ice cream was in 1938 by J.F. "Grandpa" McCullough and his son Alex McCullough, future co-founders of the Dairy Queen chain of soft serve and fast food restaurants.
Soft serve is generally lower in milk-fat (3% to 6%) than ice cream (10% to 18%) and is produced at a temperature of about −4 °C compared to ice cream, which is stored at −15 °C. A warmer temperature allows the taste buds to detect more flavor. Soft serve contains air, introduced at the time of freezing. The air content, called overrun, can vary from 0% to 60% of the total volume of finished product.
The amount of air alters the taste of the finished product. Product with low quantities of air has a heavy, icy taste and appears more yellow. Product with higher air content tastes creamier, smoother and lighter and appears whiter. The optimum quantity of air is determined by the other ingredients and individual taste. It is generally accepted that the ideal air content should be between 33% and 45% of volume. More than this and the product loses taste, tends to shrink as it loses air and melts more quickly than that with less air.
All ice cream including soft serve must be frozen quickly to avoid crystallization. With soft serve, this is accomplished by a special machine at the point of sale. Pre-mixed product is introduced to the storage chamber of the machine where it is kept at +3°C. When product is drawn from the draw valve, fresh mix combined with the targeted quantity of air is introduced to the freezing chamber either by gravity or pump. It is then churned and quick frozen and stored until required.

When the Chef says "Larrge" he means LARGE"
Meanwhile At The Business End Of The Activities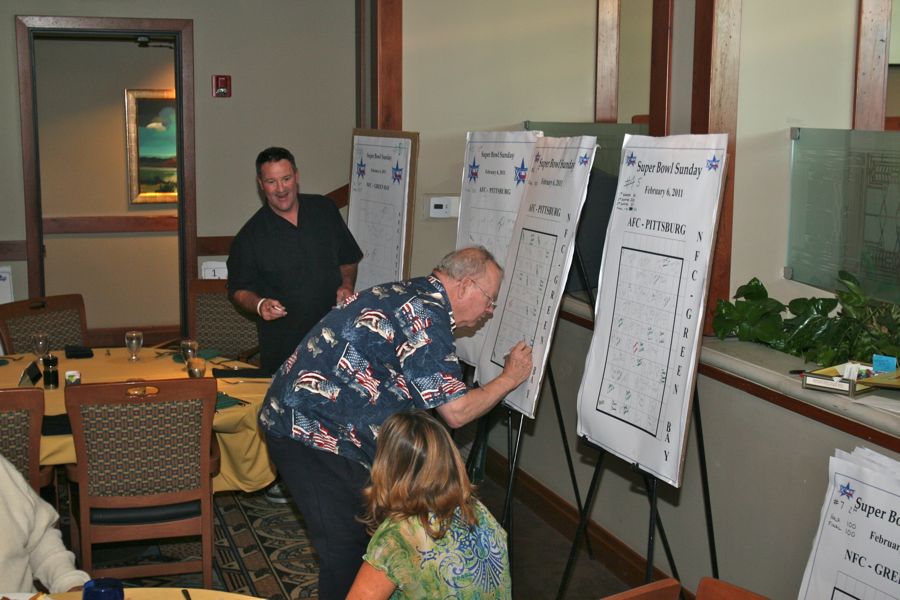 The teacher is showing the girls and boys how to add large numbers

Always a smile!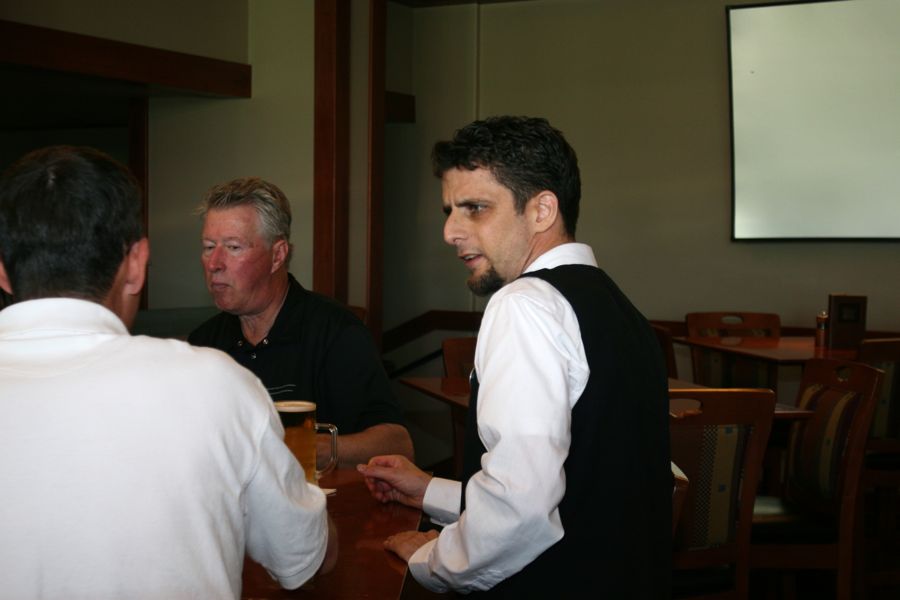 "You want what???"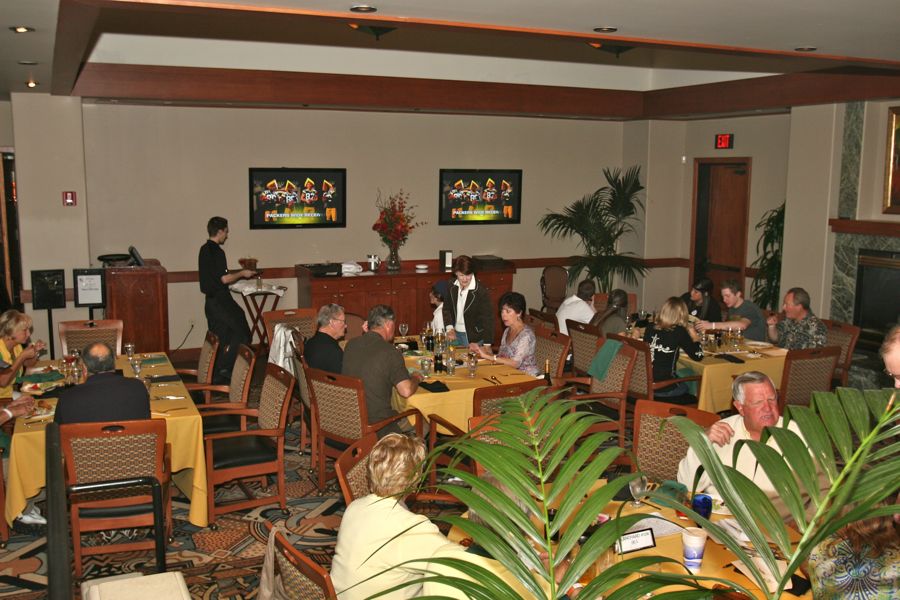 The place was packed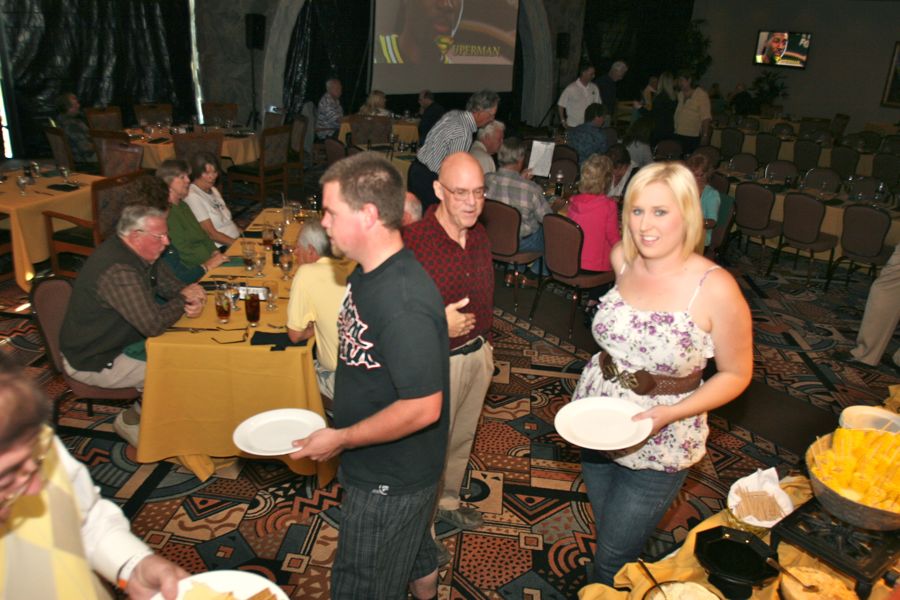 The teenagers go for their seventh serving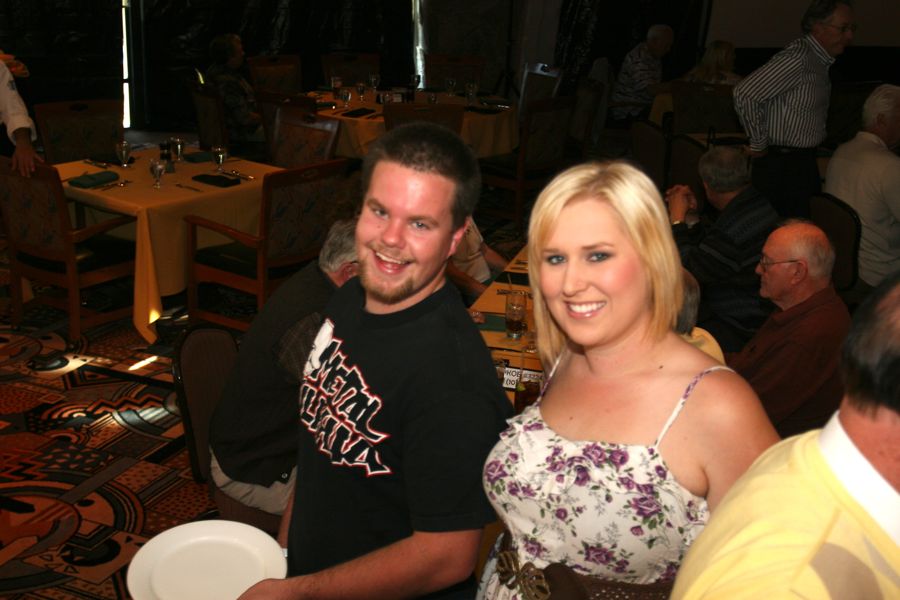 Zachary (our grandson) and Becca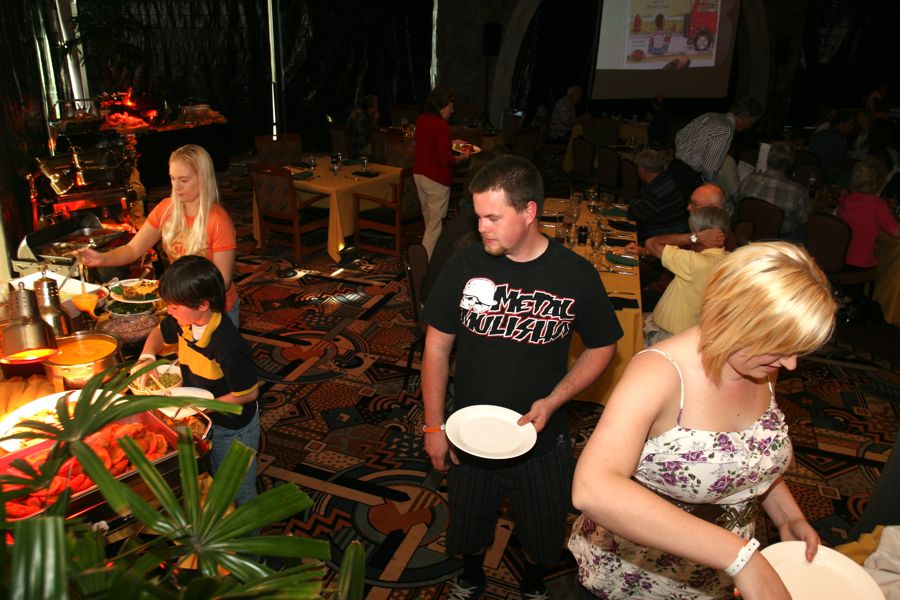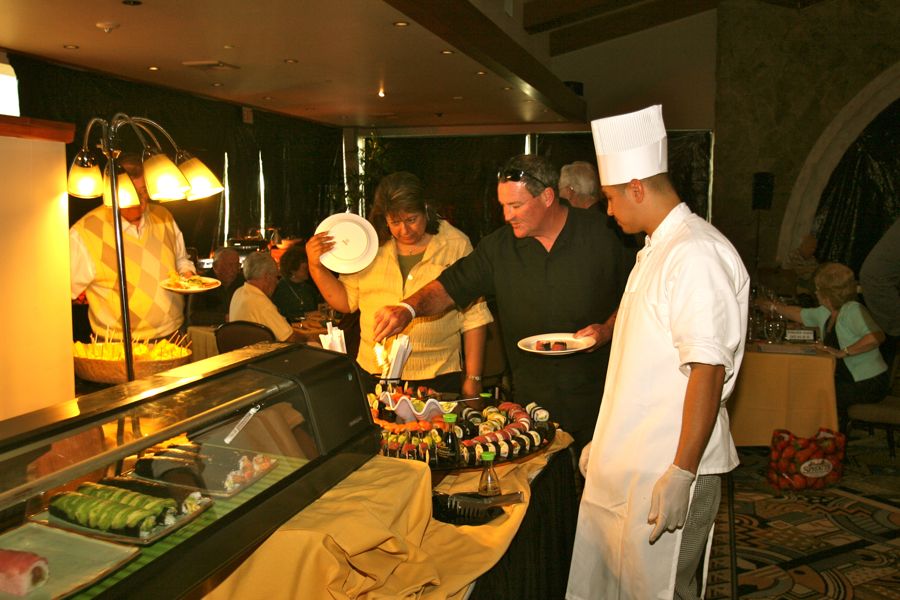 Vicky goes after the sushi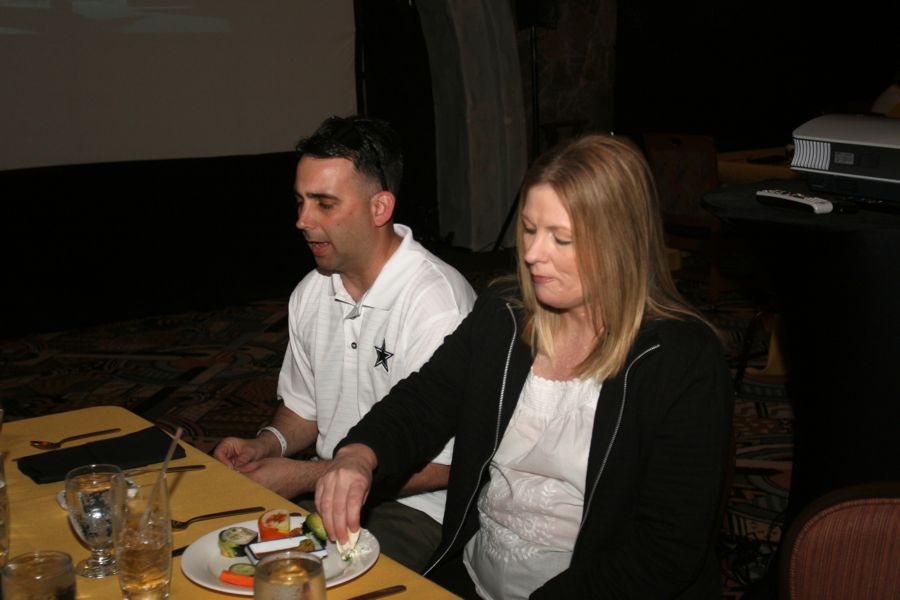 Pete and Lisa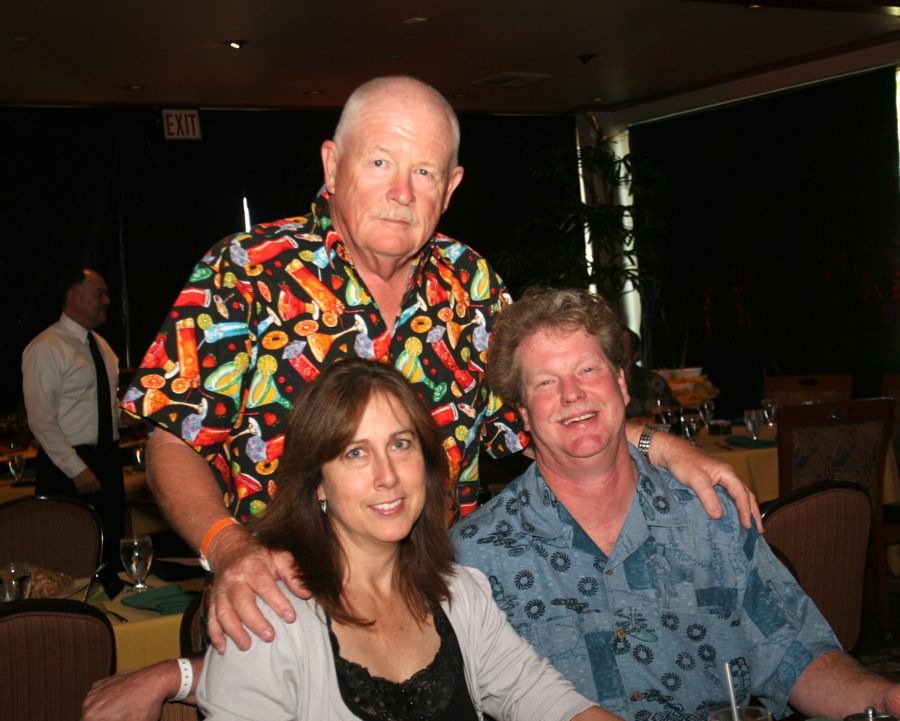 Luisa, Paul & Mitch

Mitch says "What, no pizza???"

Confirming that we ordered two glasses of wine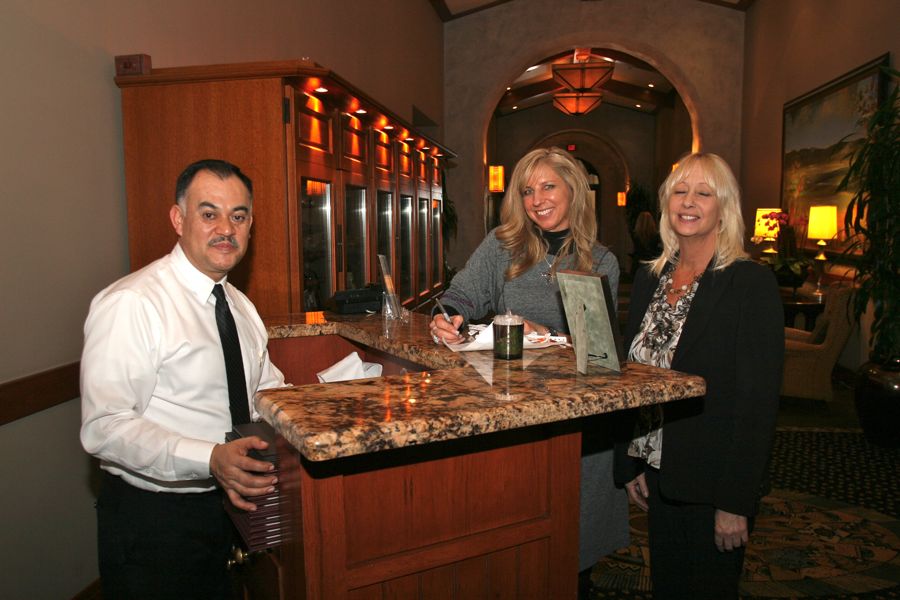 The secrets to a great day! Those who work so hard for us!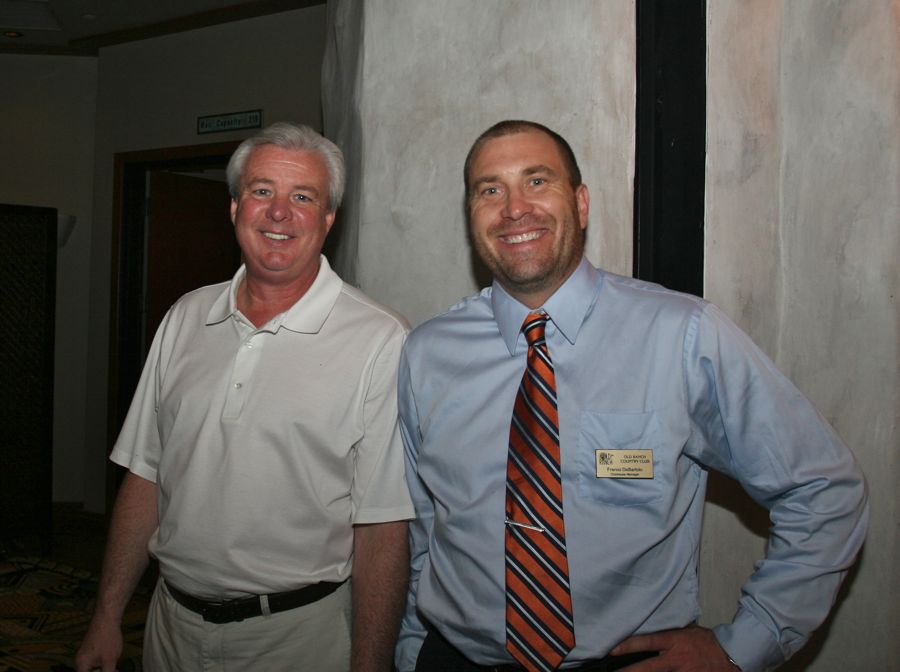 Chief cooks and bottle washers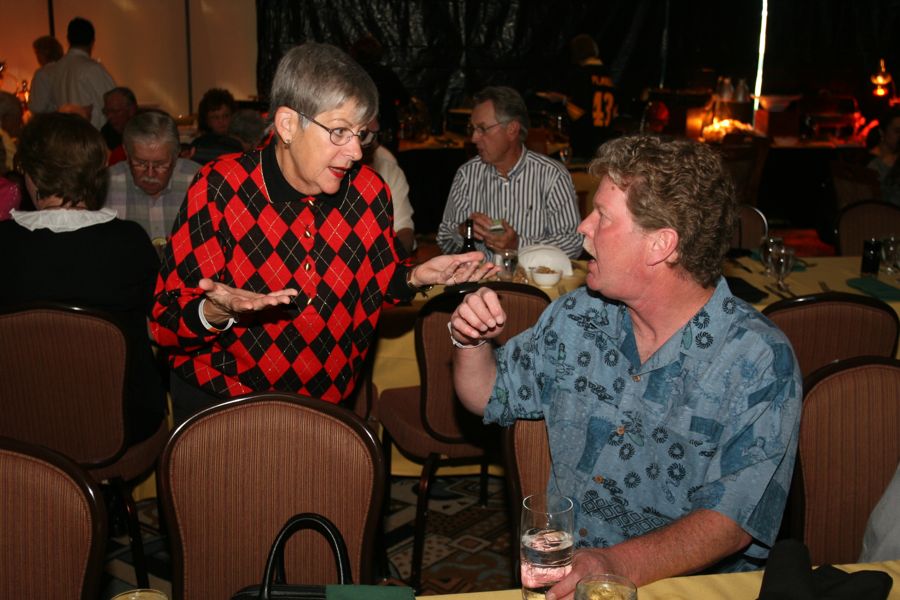 "It's OK Mitch, you can live without pizza"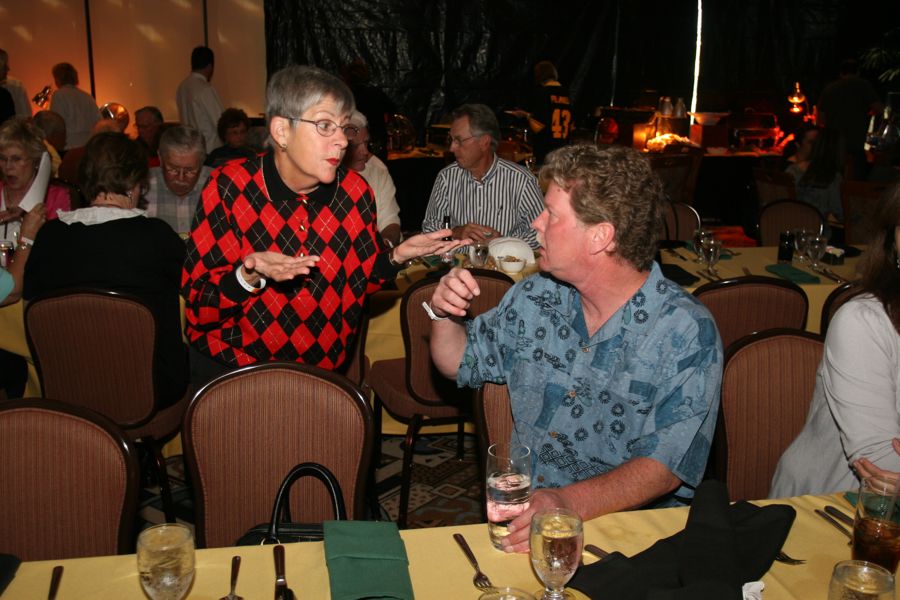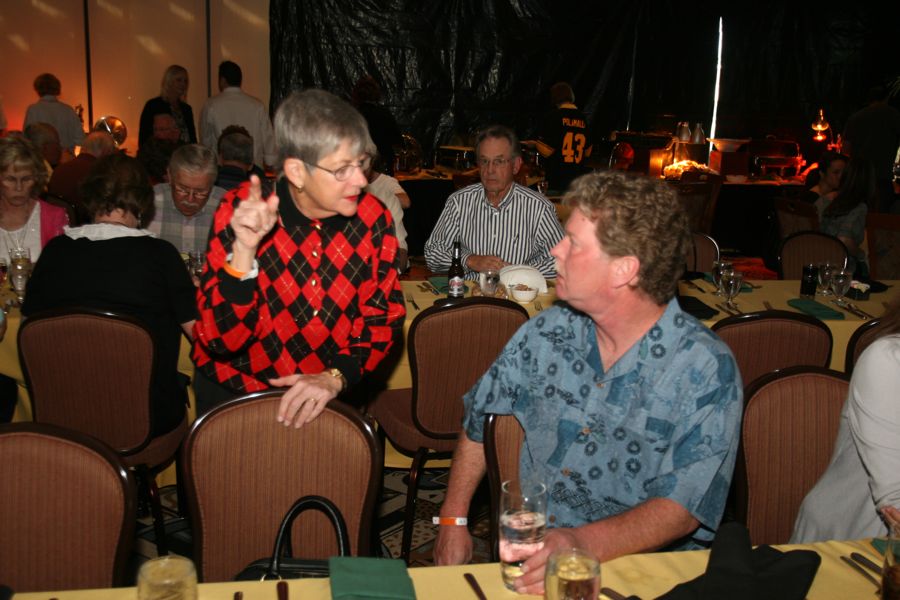 It will be OK, I will make you a pizza next time I see you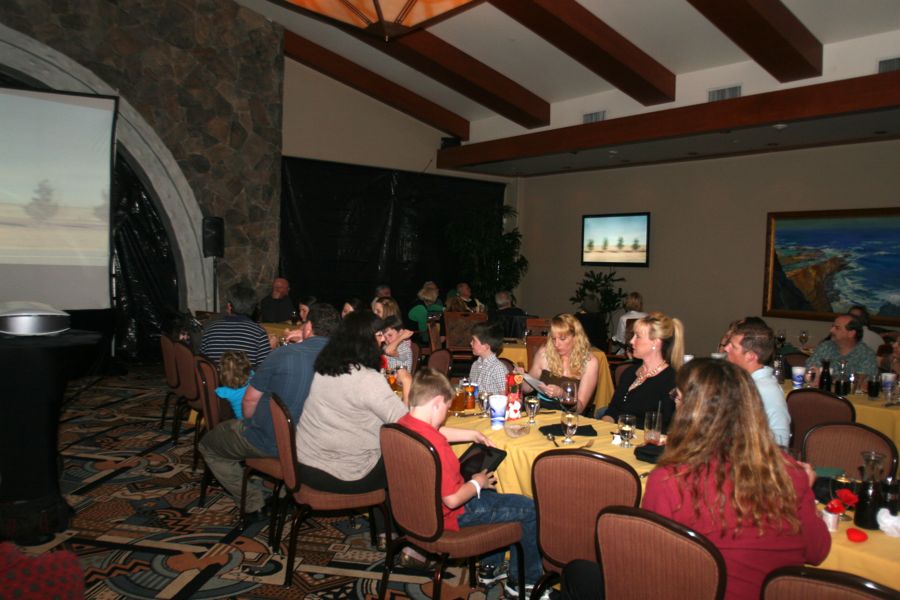 Great video today... The projector was fantastic

View from the bar...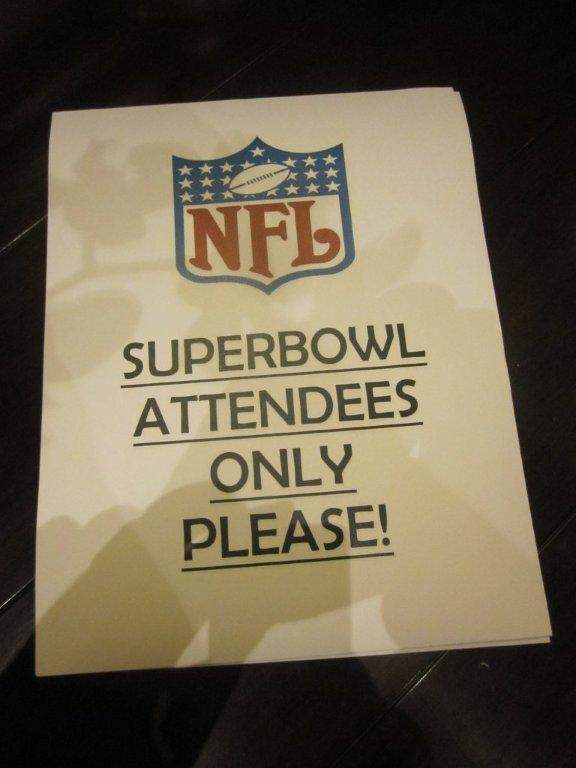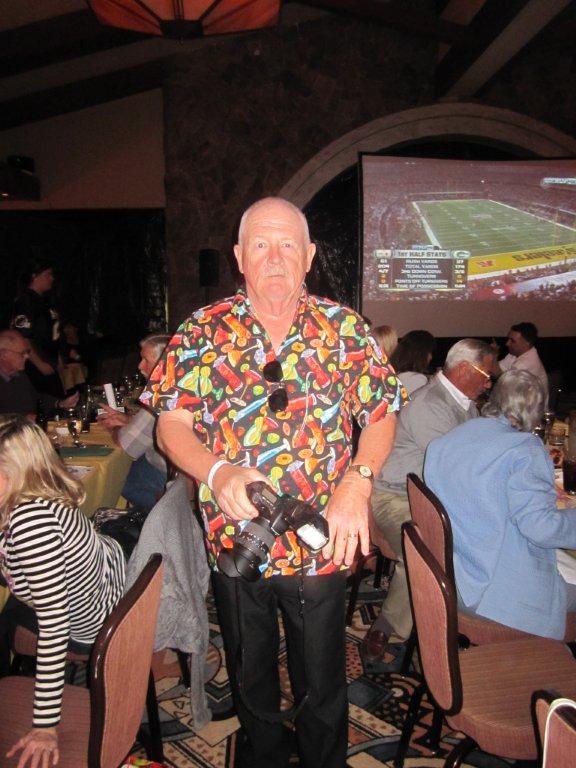 Beware of the camera

Beware of the Pug