Beautiful Science (Page Six)
"Beautiful Science: Ideas that Changed the World" highlights four areas for visitors to explore: astronomy, natural history, medicine, and light. A gallery on each focuses on the changing role of science over time, particularly the astonishing leaps in imagination made by scientists over the years and the importance of written works in communicating those ideas. The newly renovated 2,800-square-foot Dibner Hall of the History of Science comes as a result of the marriage of The Huntington?s history of science materials with the Burndy Library, a 67,000-volume collection of rare books and manuscripts donated to The Huntington in 2006 by the Dibner family.
Astronomy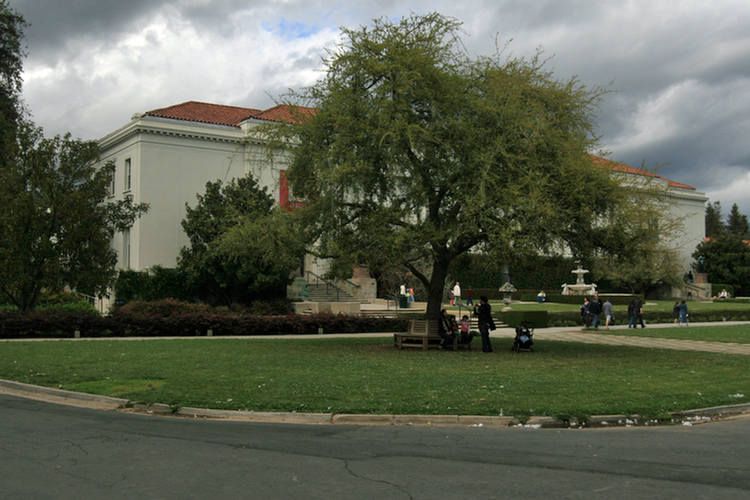 A view towards the grand library and exhibit area

We visited the temporary exhibit of "Beautiful Science"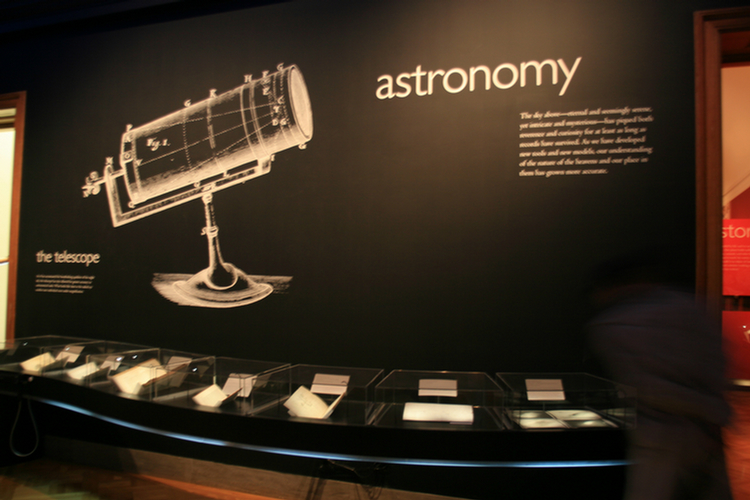 Books about astronomy are in the glass cases, some dating back 500 years!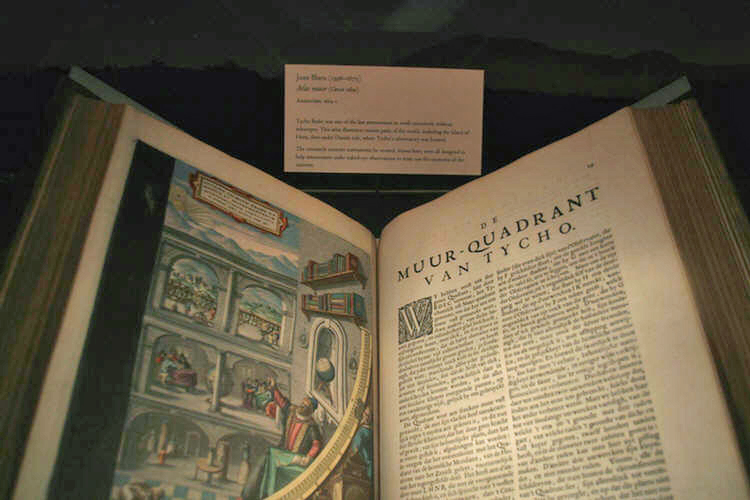 The book and the author plus his view of the heavens were on display. This is Tyco
Did you know? - Tycho Brahe, born Tyge Ottesen Brahe (14 December 1546 ? 24 October 1601), was a Danish nobleman known for his accurate and comprehensive astronomical and planetary observations. Coming from Scania, then part of Denmark, now part of modern-day Sweden, Brahe was well known in his lifetime as an astronomer and alchemist.

The Latinized name "Tycho Brahe" is usually pronounced but the original Danish name was "Tyge Ottesen Brahe".

Tycho Brahe was granted an estate on the island of Hven and the funding to build the Uraniborg, an early research institute, where he built large astronomical instruments and took many careful measurements. After disagreements with the new king in 1597, he was invited by the Czech king and Holy Roman emperor Rudolph II to Prague, where he became the official imperial astronomer. He built the new observatory at Ben?tky nad Jizerou. Here, from 1600 until his death in 1601, he was assisted by Johannes Kepler. Kepler would later use Tycho's astronomical information to develop his own theories of astronomy.

As an astronomer, Tycho worked to combine what he saw as the geometrical benefits of the Copernican system with the philosophical benefits of the Ptolemaic system into his own model of the universe, the Tychonic system. He is generally referred to as "Tycho" rather than by his surname "Brahe", as was common in Scandinavia at the time.

Tycho is credited with the most accurate astronomical observations of his time, and the data was used by his assistant Kepler to derive the laws of planetary motion.

Light pollution is a problem today

Amazing detailed drawings putting the Earth at the center of the universe

Johannes Hevelius studied the moon in the mid 1600's. This book was published in 1647
Did you know? - As an astronomer he gained the reputation of "the founder of lunar topography" and invented ten new constellations, seven of which are still recognized by astronomers.

Hevelius made observations of sunspots, 1642?1645, devoted four years to charting the lunar surface, discovered the Moon's libration in longitude, and published his results in Selenographia, sive Lunae descriptio (1647), a work which entitles him to be called "the founder of lunar topography."

Hevelius had his book printed in his own house, at lavish expense, and himself engraved many of the printing plates.

Sue enjoyed the display
Natural History
Did You Know? - Natural history is the scientific research of plants or animals, leaning more towards the observational than experimental methods of study, and encompasses more research that is published in magazines than in academic journals. A person who studies natural history is known as a naturalist. Grouped among the natural sciences, Natural history is the systematic study of any category of natural objects or organisms.
That is a very broad designation in a world filled with many narrowly focused disciplines, so while modern natural history dates historically from studies in the ancient Greco-Roman world and then the medieval Arabic world through to the scattered European Renaissance scientists working in near isolation, today's field is more of a cross discipline umbrella of many specialty sciences that like geobiology have a strong multi-disciplinary nature combining scientists and scientific knowledge of many specialty science.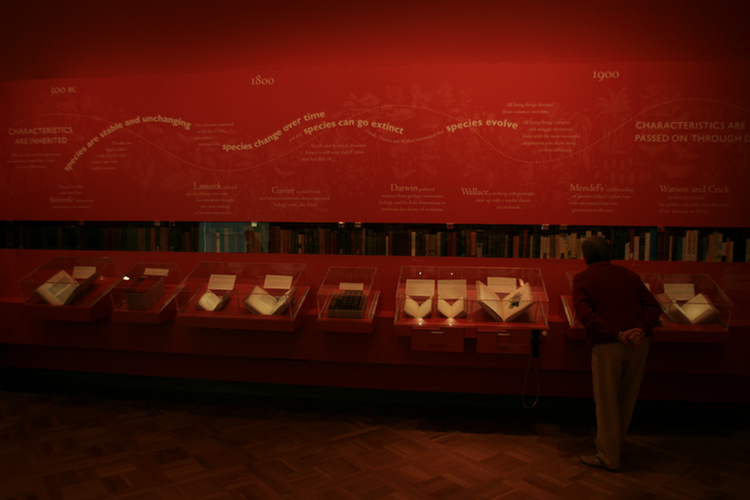 The next room was for natural history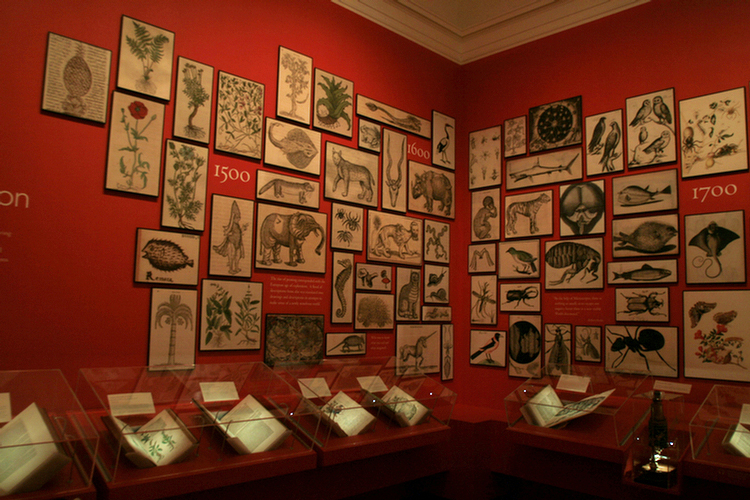 Great collection of pictures and diagrams going back to the 1500's
Medicine
Medicine is the art and science of healing. It encompasses a range of health care practices evolved to maintain and restore health by the prevention and treatment of illness.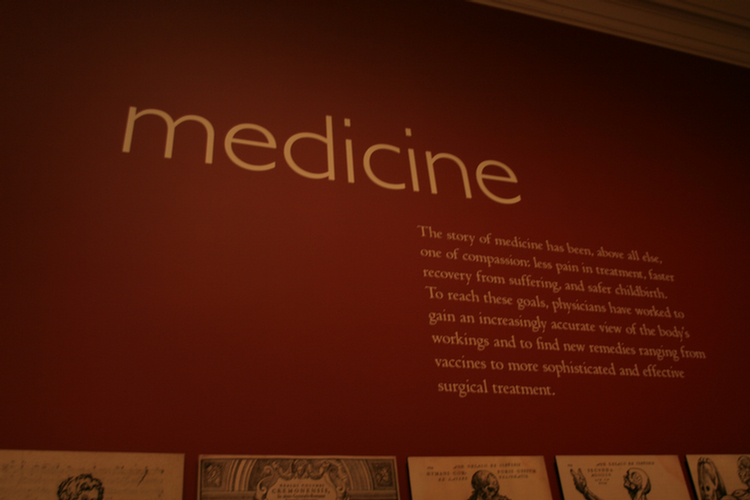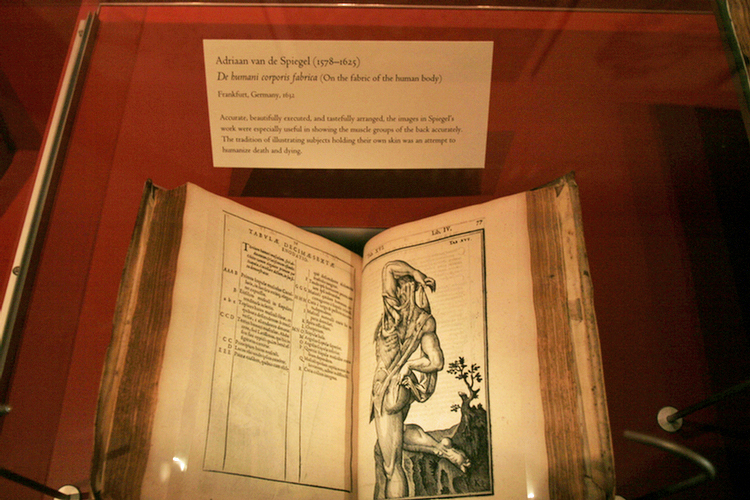 In this plate the figure is posed against a lush pastoral landscape to display to best advantage the superficial musculature of the back, especially that of the scapular region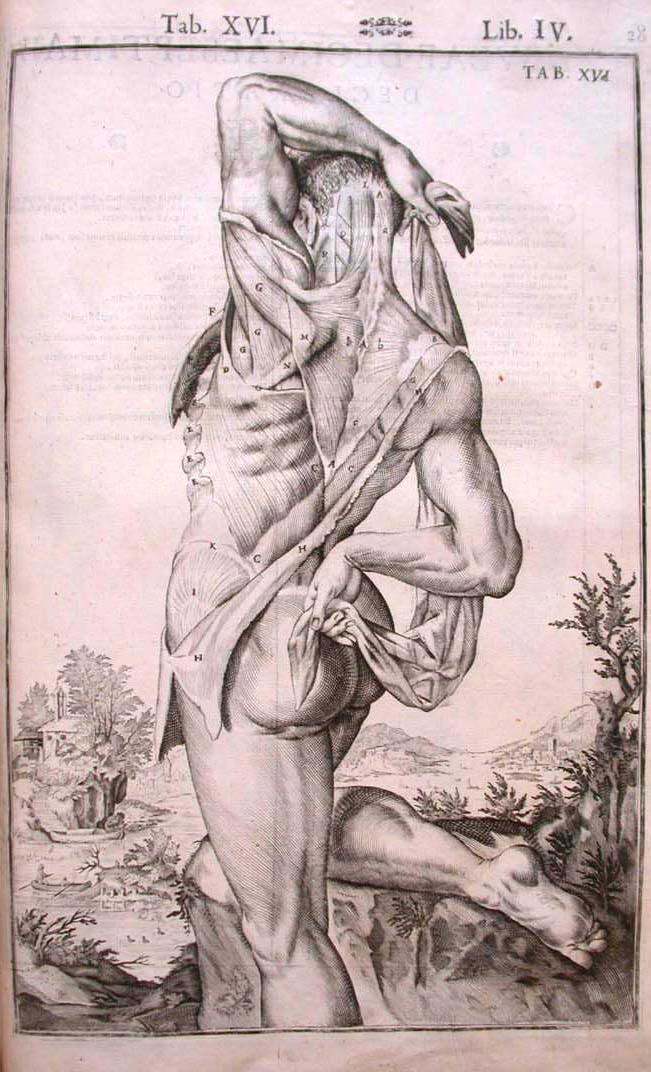 Did you know? - Adriaan van den Spiegel, name sometimes written as Adrianus Spigelius (1578 - 7 April 1625) was a Flemish anatomist who was born in Brussels. For much of his career he practiced medicine in Padua, and is considered one of the great physicians associated with that city.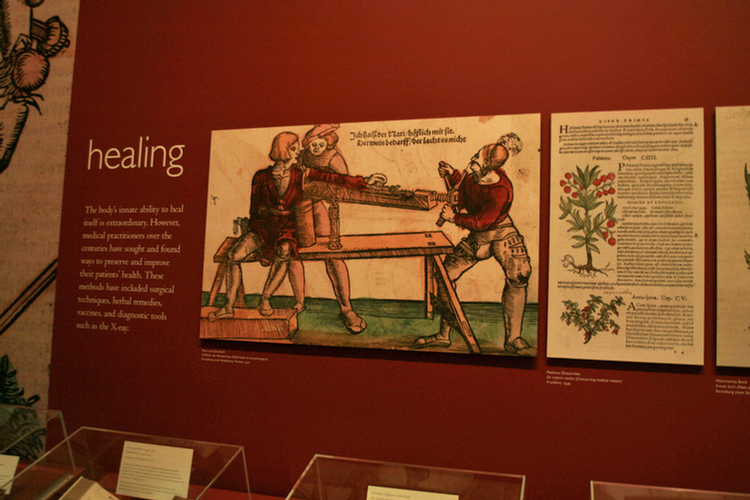 Light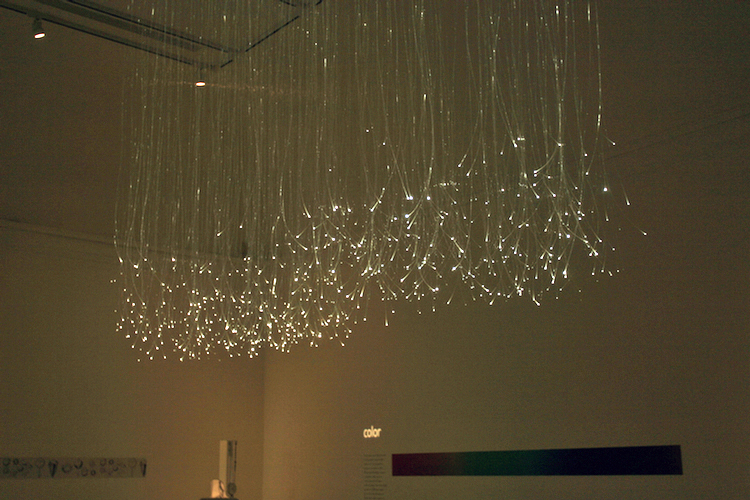 The fibre ceiling light was beautiful
Did you know? - An optical fiber (or fibre) is a glass or plastic fiber that carries light along its length. Fiber optics is the overlap of applied science and engineering concerned with the design and application of optical fibers. Optical fibers are widely used in fiber-optic communications, which permits transmission over longer distances and at higher bandwidths (data rates) than other forms of communications. Fibers are used instead of metal wires because signals travel along them with less loss, and they are also immune to electromagnetic interference. Fibers are also used for illumination, and are wrapped in bundles so they can be used to carry images, thus allowing viewing in tight spaces. Specially designed fibers are used for a variety of other applications, including sensors and fiber lasers.

Light is kept in the core of the optical fiber by total internal reflection. This causes the fiber to act as a waveguide. Fibers which support many propagation paths or transverse modes are called multi-mode fibers (MMF), while those which can only support a single mode are called single-mode fibers (SMF). Multi-mode fibers generally have a larger core diameter, and are used for short-distance communication links and for applications where high power must be transmitted. Single-mode fibers are used for most communication links longer than 550 meters (600 yards).

Joining lengths of optical fiber is more complex than joining electrical wire or cable. The ends of the fibers must be carefully cleaved, and then spliced together either mechanically or by fusing them together with an electric arc. Special connectors are used to make removable connections.

The old light bulbs were amazing

Many were hand made with fantastic arrangement of filaments
Did you know? - The incandescent light bulb, incandescent lamp or incandescent light globe is a source of electric light that works by incandescence (a general term for heat-driven light emissions which includes the simple case of black body radiation). An electric current passes through a thin filament, heating it until it produces light. The enclosing glass bulb prevents the oxygen in air from reaching the hot filament, which otherwise would be destroyed rapidly by oxidation. Incandescent bulbs are also sometimes called electric lamps, a term also applied to the original arc lamps.

Over the first three-quarters of the 19th century many experimenters worked with various combinations of platinum or iridium wires, carbon rods, and evacuated or semi-evacuated enclosures. Many of these devices were demonstrated and some were patented.

Joseph Wilson Swan (1828?1914) was an English physicist and chemist. In 1850, he began working with carbonized paper filaments in an evacuated glass bulb. By 1860 he was able to demonstrate a working device but the lack of a good vacuum and an adequate supply of electricity resulted in a short lifetime for the bulb and an inefficient source of light. By the mid-1870s better pumps became available, and Swan returned to his experiments.

With the help of Charles Stearn, an expert on vacuum pumps, in 1878 Swan developed a method of processing that avoided the early bulb blackening. This received a British Patent No 8 in 1880.

Thomas Edison (1847-1931) began serious research into developing a practical incandescent lamp in 1878. Edison filed his first patent application for "Improvement In Electric Lights" on October 14, 1878.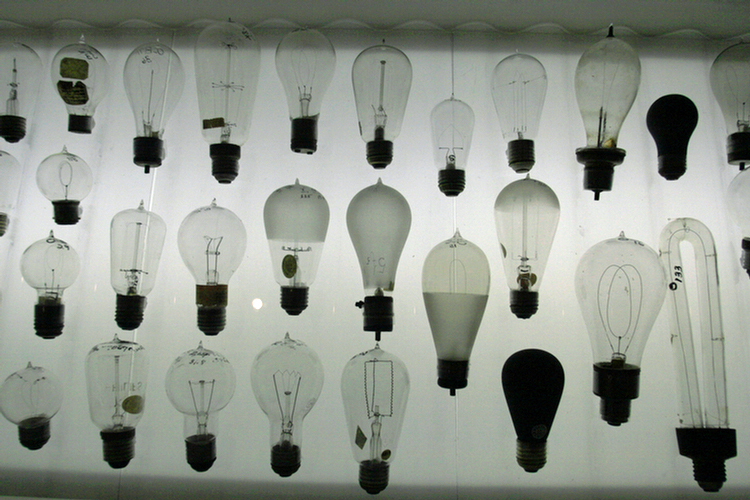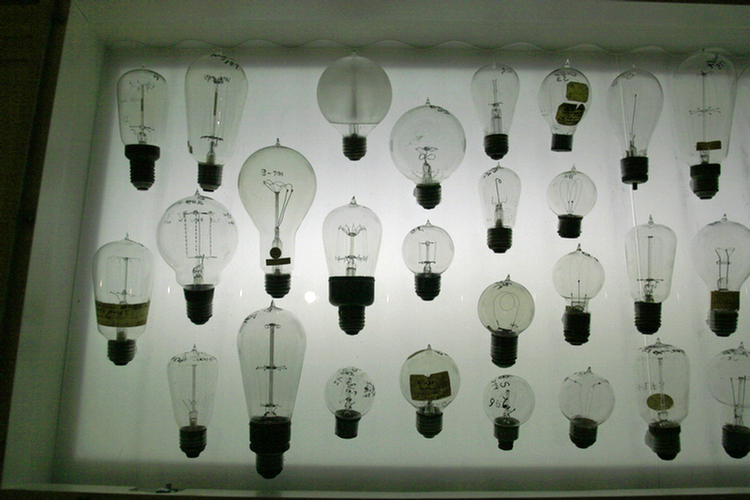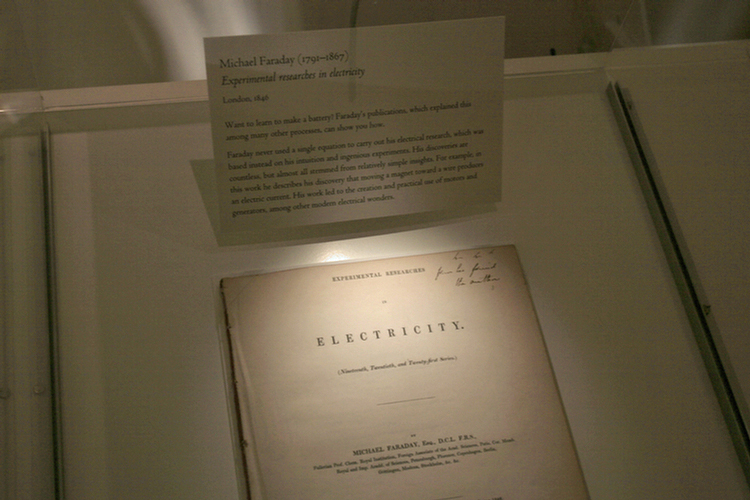 Michael Faraday was Mr. Magnetics
Did you know? - Michael Faraday, FRS (22 September 1791 ? 25 August 1867) was an English chemist and physicist (or natural philosopher, in the terminology of the time) who contributed to the fields of electromagnetism and electrochemistry.

Faraday studied the magnetic field around a conductor carrying a DC electric current, and established the basis for the electromagnetic field concept in physics. He discovered electromagnetic induction, diamagnetism, and laws of electrolysis. He established that magnetism could affect rays of light and that there was an underlying relationship between the two phenomena. His inventions of electromagnetic rotary devices formed the foundation of electric motor technology, and it was largely due to his efforts that electricity became viable for use in technology.

As a chemist, Faraday discovered benzene, investigated the clathrate hydrate of chlorine, invented an early form of the bunsen burner and the system of oxidation numbers, and popularized terminology such as anode, cathode, electrode, and ion.

Although Faraday received little formal education and knew little of higher mathematics, such as calculus, he was one of the most influential scientists in history. Some historians[3] of science refer to him as the best experimentalist in the history of science.

Great display room

The filaments were often hand arranged
Did you know? - An electrical current heats the filament to typically 2000 K to 3300 K (about 3100-5400?F), well below tungsten's melting point of 3695 K (6192?F). Filament temperatures depend on the filament type, shape, size, and amount of current drawn. The heated filament emits light that approximates a continuous spectrum. The useful part of the emitted energy is visible light, but most energy is given off as heat in the near-infrared wavelengths.

See the details inside? These filaments did not last very long
Did you know? - The first successful light bulb filaments were made of carbon (from carbonized paper or bamboo), later replaced with tungsten. To improve the efficiency of the lamp, the filament usually consists of coils of fine wire, also known as a 'coiled coil.' For a 60-watt 120-volt lamp, the uncoiled length of the tungsten filament is usually 22.8 inches or 580 mm [26], and the filament diameter is 0.0018 inches (0.045 mm). The advantage of the coiled coil is that evaporation of the tungsten filament is at the rate of a tungsten cylinder having a diameter equal to that of the coiled coil. Such a filament has a lower surface area than the actual surface area of the filament, and so evaporation is reduced. If the filament is then run hotter to bring back evaporation to the same rate, the resulting filament is a more efficient light source.

This is a General Electric catalog on play area lighting from 1890!
We Walked Quickly Through The Library Exhibit Hall Having Five Minutes Remaining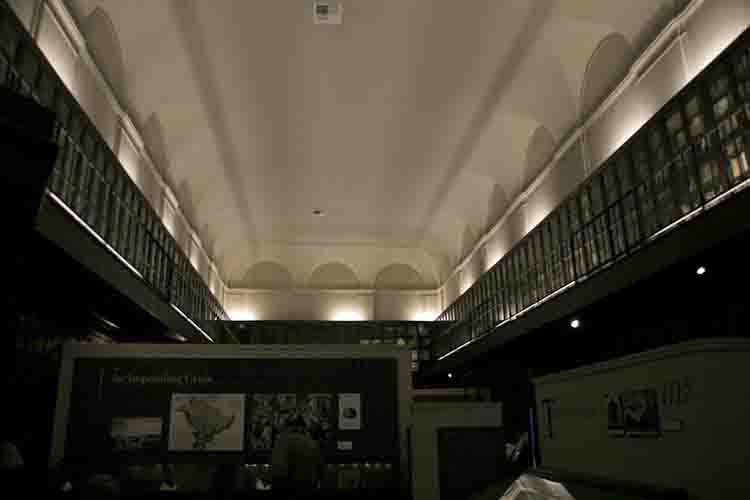 The Gutenberg Bible
Did you know? The Gutenberg Bible (also known as the 42-line Bible or the Mazarin Bible) is a printed version of the Latin Vulgate translation of the Bible that was printed by Johannes Gutenberg, in Mainz, Germany in the fifteenth century. Although it is not, as often thought, the first book to be printed by Gutenberg's movable type system,[1] it is his major work, and has iconic status in the West as the start of the "Gutenberg Revolution" and the "Age of the Printed Book".

The Bible was printed in 1455. The name "42-line Bible," shortened to B42, refers to the number of lines of print on each page, and is used to differentiate this edition of the Gutenberg Bible from the rarer 36-line Bible, which is also referred to as a Gutenberg Bible. The term "Gutenberg Bible" is most commonly used to refer to the more familiar 42-line edition.

Preparation of the Bible began soon after 1450, and the first finished copies were available in 1454 or 1455, using a printing press and movable type.[3] This Bible is the most famous incunabulum and its production marked the beginning of the mass production of books in the West. It is believed that about 180 copies of the Bible were produced, a number which marks a sharp contrast with the prior technology for European societies which, from time immemorial, had to produce copies of written works laboriously by hand. Gutenberg produced these Bibles (which were printed, then rubricated and illuminated by hand, the work of specialized craftsmen) over a period of a year, the time it would have taken to produce one copy in a Scriptorium. Because of the hand illumination, each copy is unique.

Of the 180 copies of the Bible that were produced, 45 were printed on vellum and 135 on paper. A complete copy comprises 1282 pages, and was bound in two volumes (one known copy is bound in three volumes). At this moment 48 copies are known to exist, not all complete.

The paper size is 'double folio', with two pages printed on each side (making a total of four pages per sheet). After printing the paper is folded once to the size of a single page. Typically, five of these folded sheets (carrying 10 leaves, or 20 printed pages) were combined to a single physical section, called quinternion, that could then be bound into a book. Some sections, however, carried as few as 4 leaves or as many as 12 leaves.[4] It is possible that the some sections were printed in a larger number, especially those printed later in the publishing process, and sold unbound. Page numbering was not used in the Gutenberg Bible. This whole technique of course was not new, since it was used already to make white-paper books to be written afterwards. New was the necessity to determine beforehand the right place and orientation of each page on the five papers, so as to end up in the right reading sequence. Also, getting the location of the printed area right on the page is a printing technique not in writing. The folio size, 307 x 445 mm, has the ratio of 1.45. The printed area had the same ratio, and was shifted out of the middle to leave a 2:1 white margin, both horizontally and vertically. Historian John Man writes that the ratio was chosen because of being close to the golden ratio of 1.6.

This copy is an "imperfect vellum" copy.

Looking a little stormy outside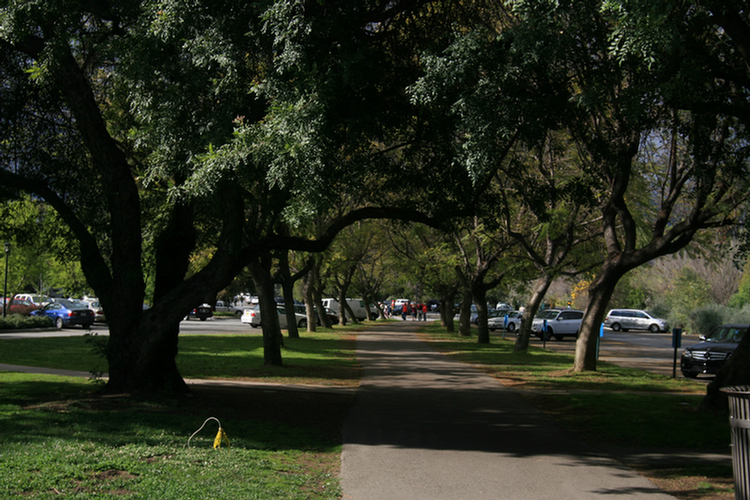 On our way home