A New Start; It Is 2022!
I had not idea that Dr. Mary loved to garden until I first went to her house and she showed me her vegetable garden. A few weeks later, Mary came to my Kensington home and saw my garden and she just loved it.
I had gardened for years but in 2014 I decided I was too old to get down and pull weeds on my hands and knees so I did a major redesign which you can see here. The old garden got underway on 10/17/2014.
When Mary and I decided to get married we found a home with a large yard and the location for the garden was obvious. We were in the home for a year before work got underway.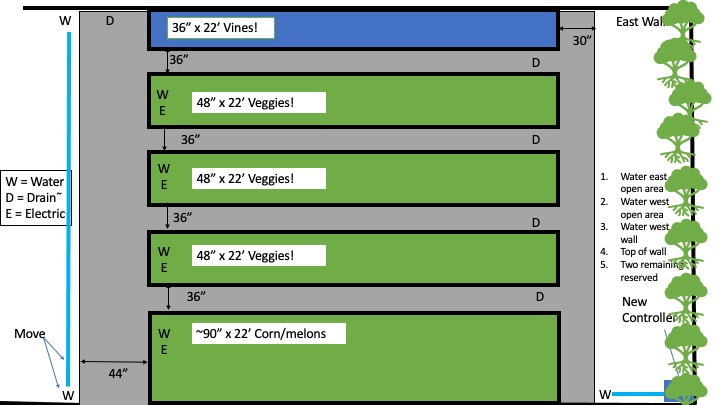 A little over 475 square feet!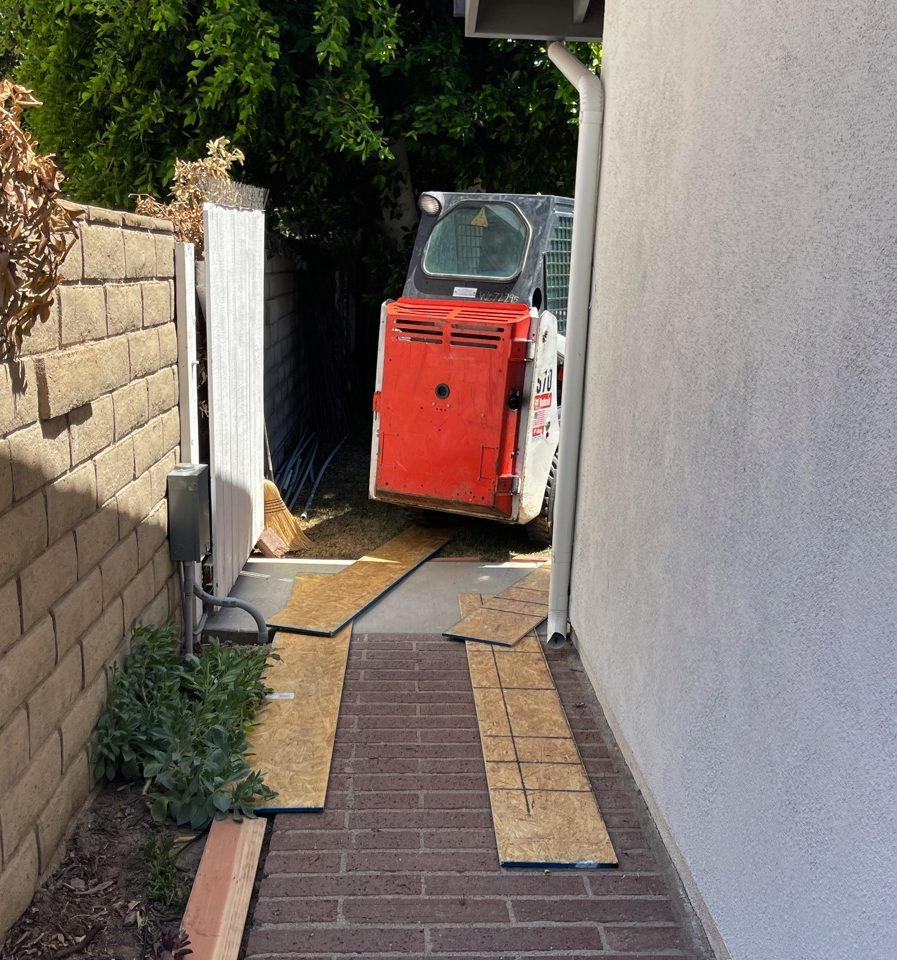 Getting the Bobcat into the back yard was a trick!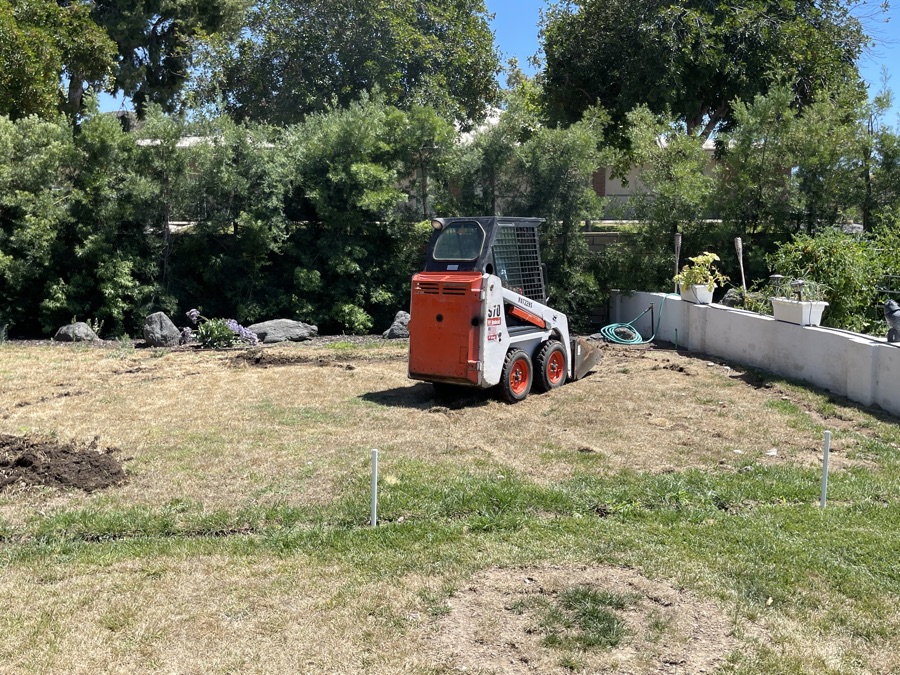 Now we get going removing about 22 cubic yards of dirt/grass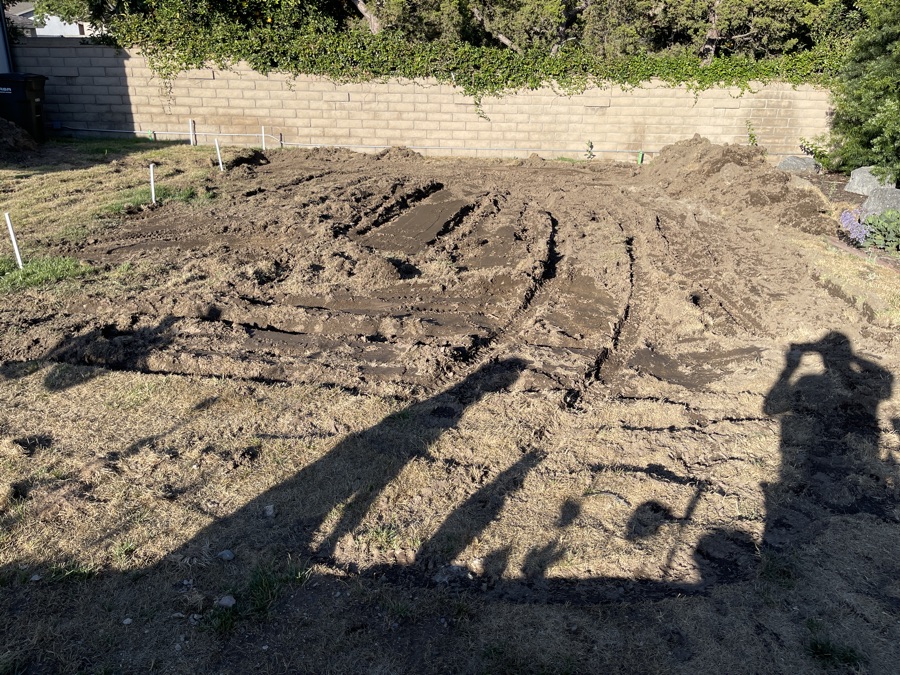 We soaked the ground for several days before the Bobcat arrived.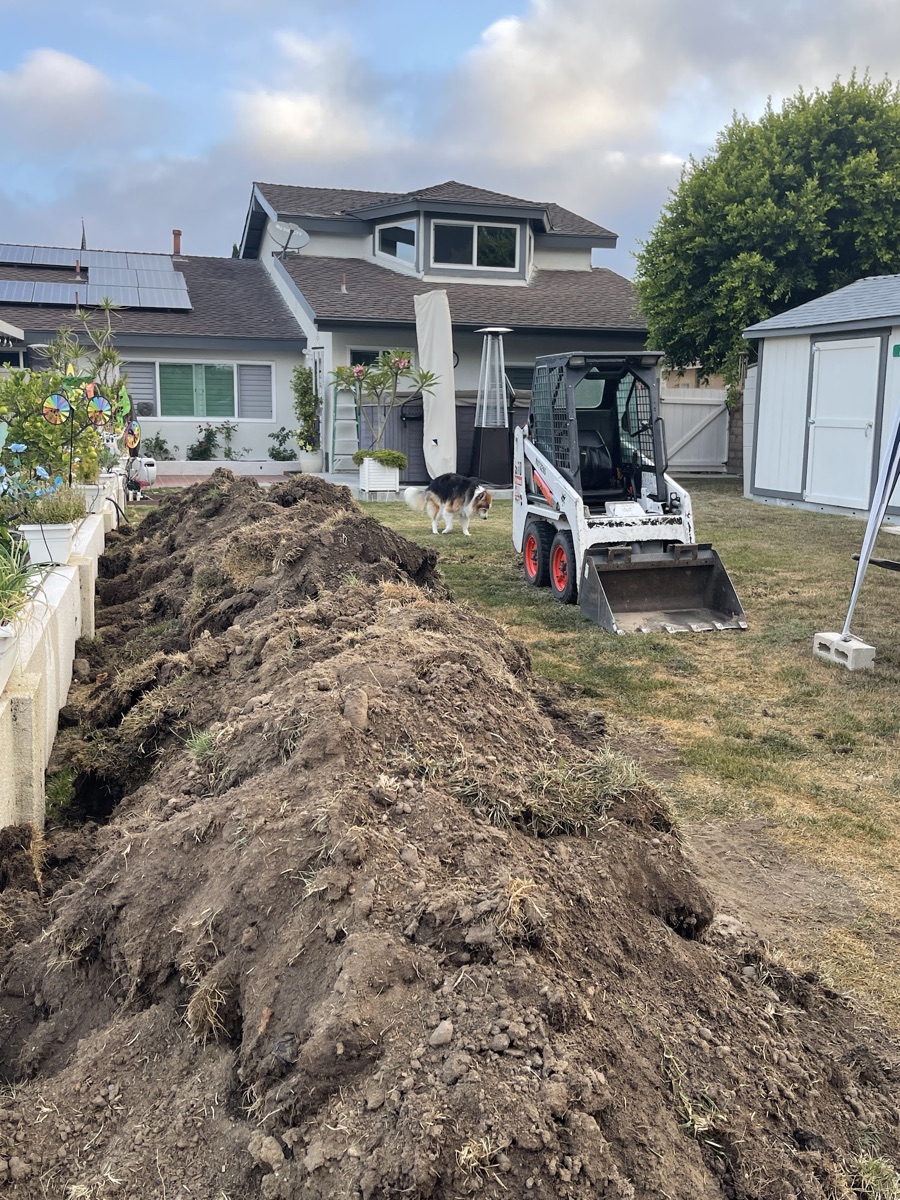 Some of the dirt may be reused at the bottom of the beds.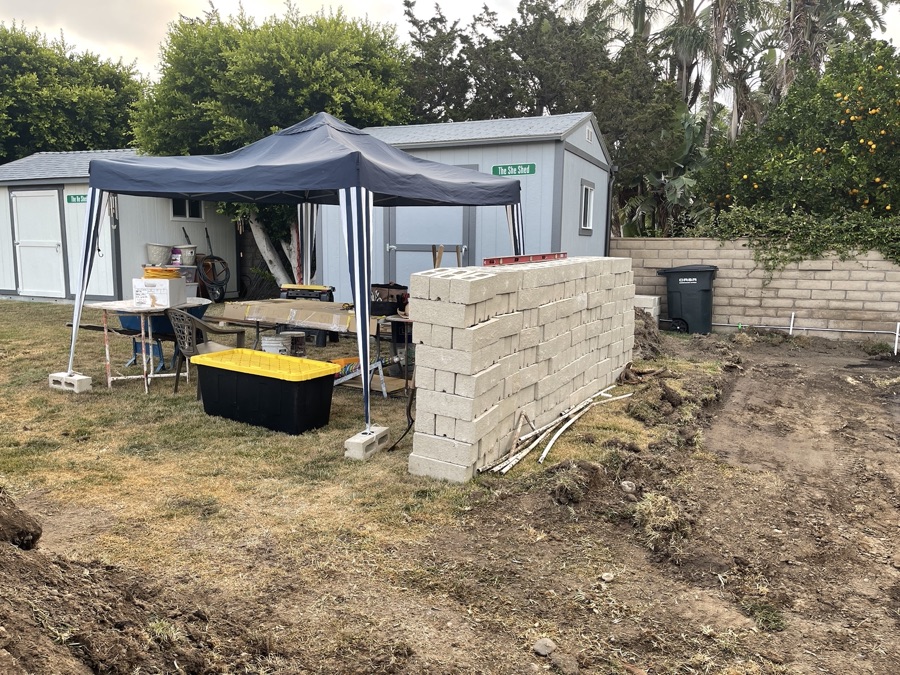 Now the bricks get a new home and we get our driveway back!