Food And Hobbies.... Yeah! (Page Two)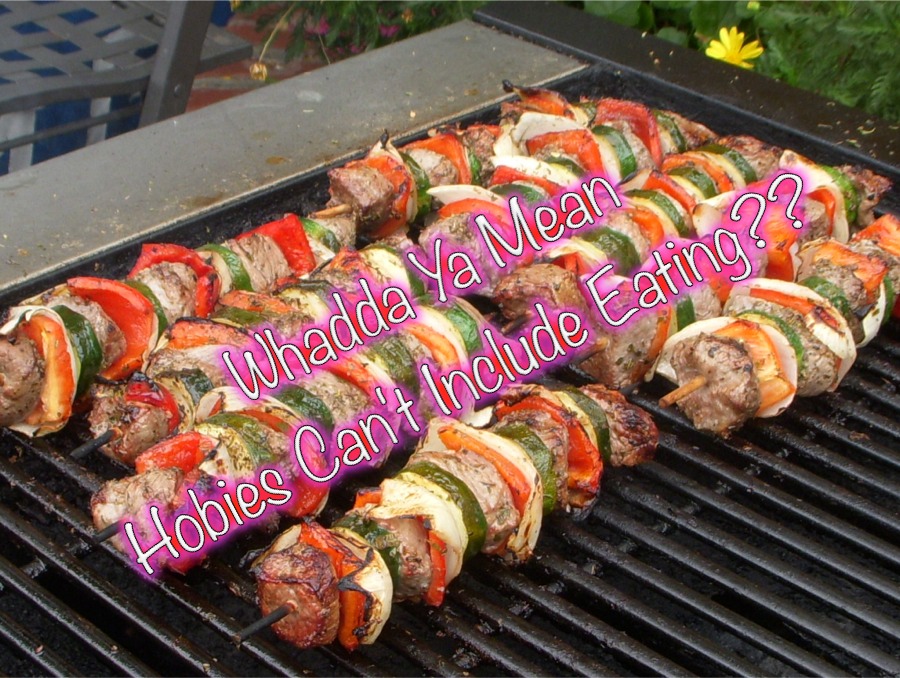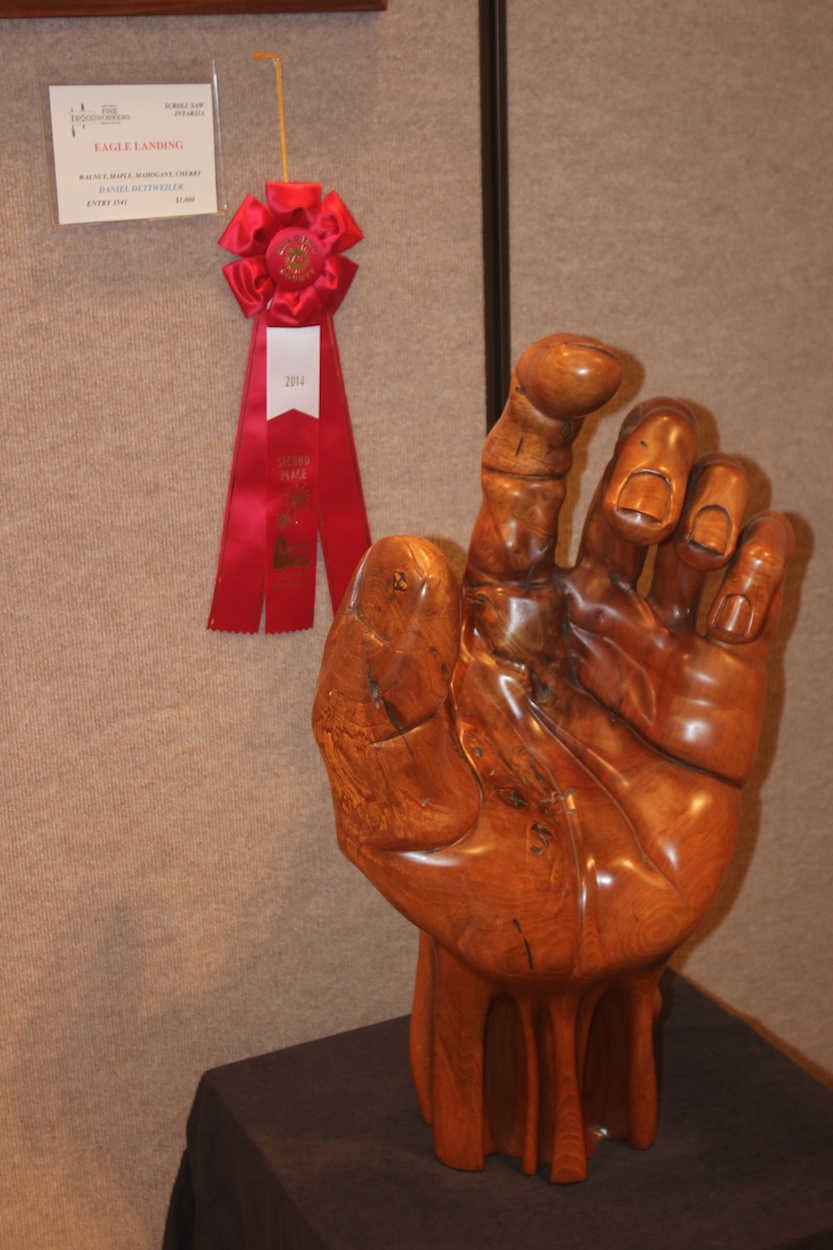 The woodworkers are simply amazing....

Joe's new dirt bike.... Careful on the jumps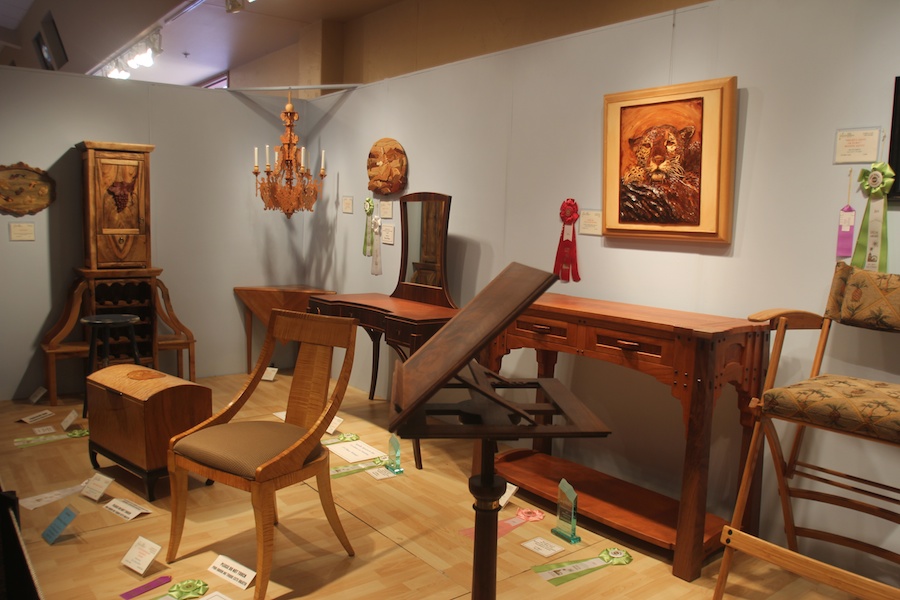 Termites not appreciated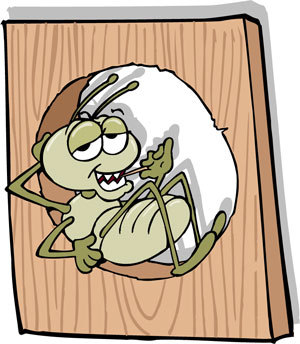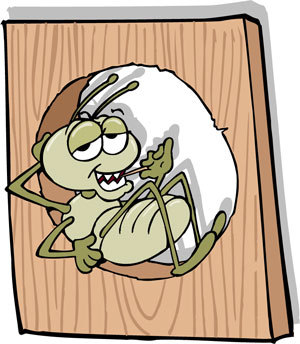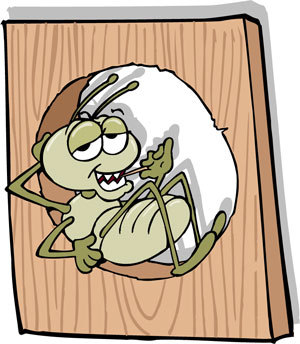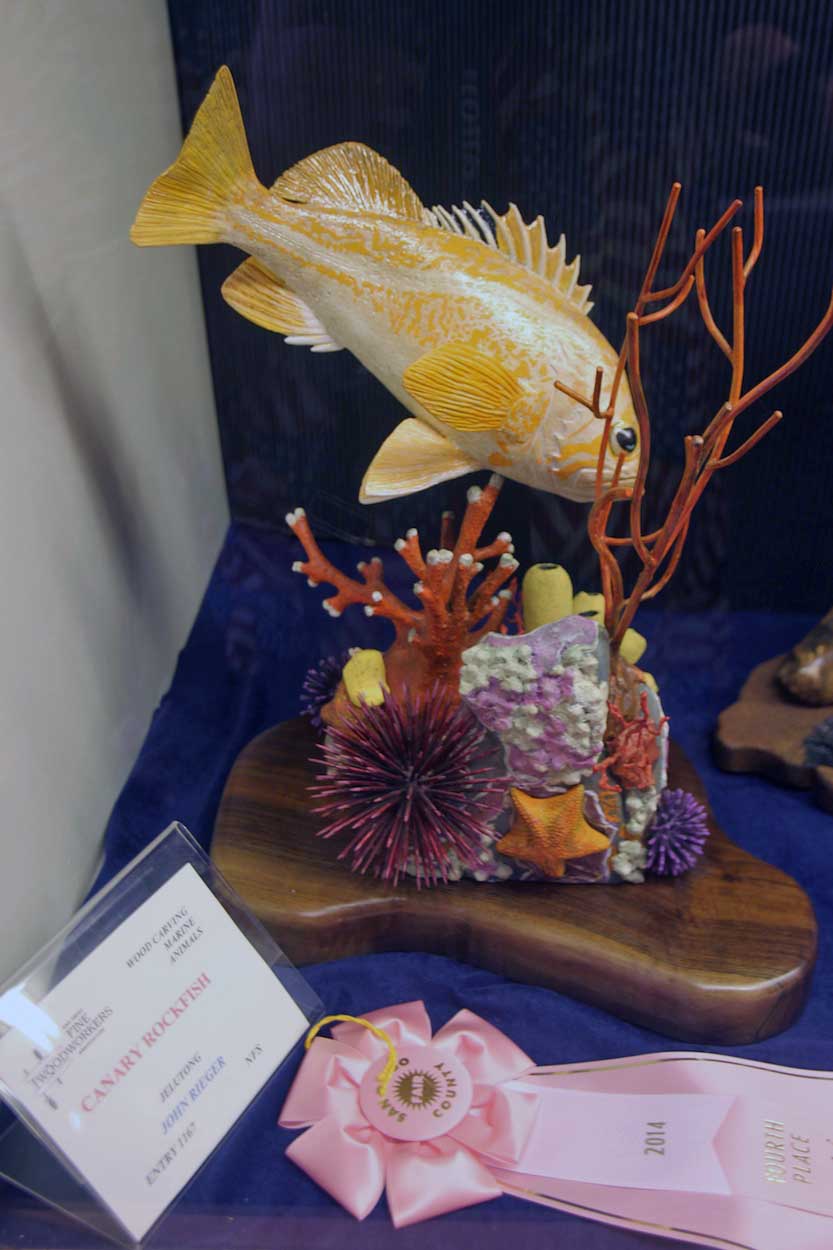 Simply amazing

Wooden inlays are just works of art
Did You Know? - Inlay is a decorative technique of inserting pieces of contrasting, often colored materials into depressions in a base object to form patterns or pictures that normally are flush with the matrix.
In a wood matrix, inlays commonly use wood veneers, but other materials like shells, mother-of-pearl, horn or ivory may also be used. Pietre dure, or colored stones inlaid in white or black marbles, and inlays of precious metals in a base metal matrix are other forms of inlay.
Master craftsmen who make custom knives continue a tradition of ancient techniques of inlaying precious metals; additionally, many new techniques which use contemporary tools have also been developed and utilized as well by artisans.
Inlay in wood furniture differs from marquetry, a similar technique that largely replaced it in high-style European furniture during the 17th century, in that marquetry is an assembly of veneers applied over the entire surface of an object, whereas inlay consists of small pieces inserted on the bed of cut spaces in the base material, of which most remains visible.
Inlay is commonly used in production of decorative furniture, where pieces of colored wood or metal are inserted into the surface of the carcass. Lutherie inlays are frequently used as decoration and marking on musical instruments, particularly the smaller strings.

Mother nature provided man a great variety of materials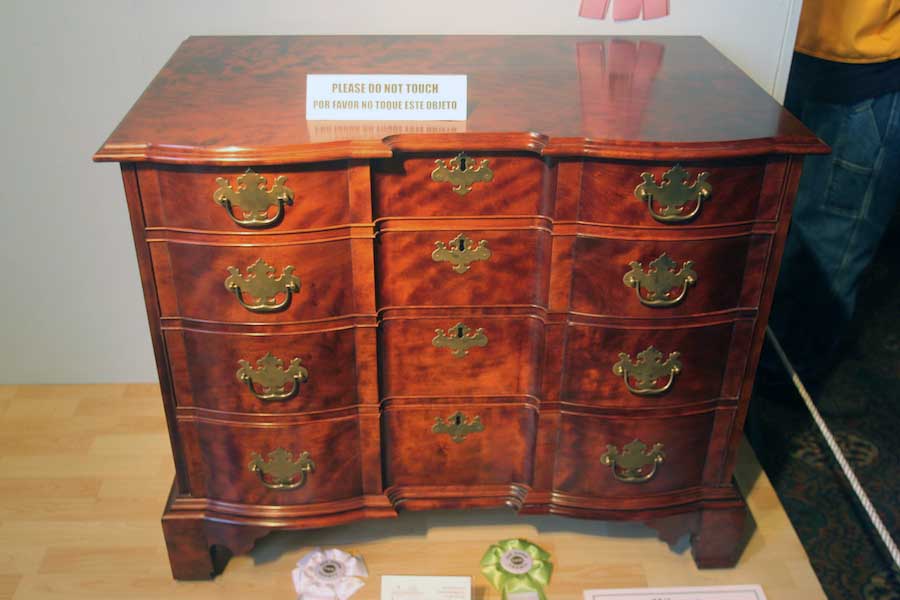 Paul's mom had a piece like this in the 1950's

That is a true rocking chair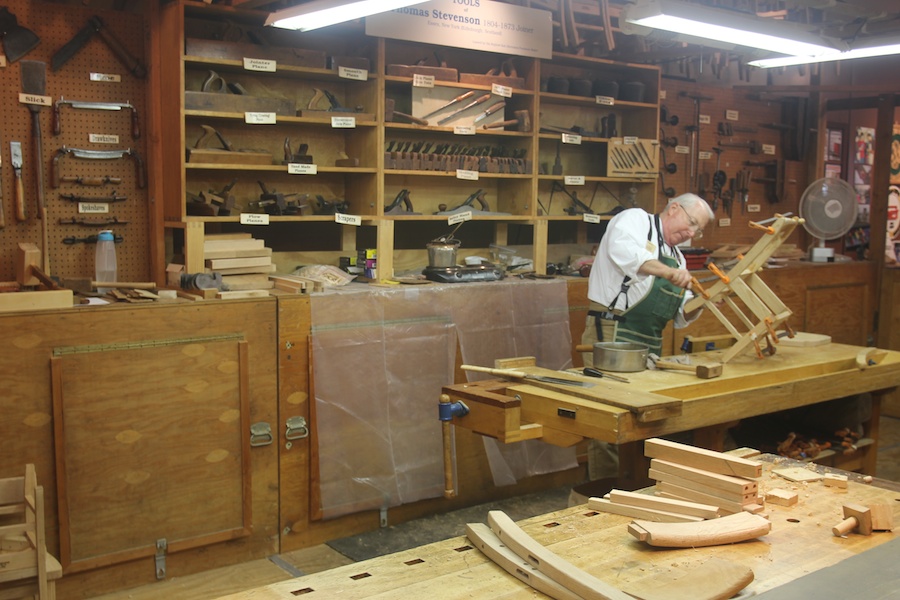 Busy in the workshop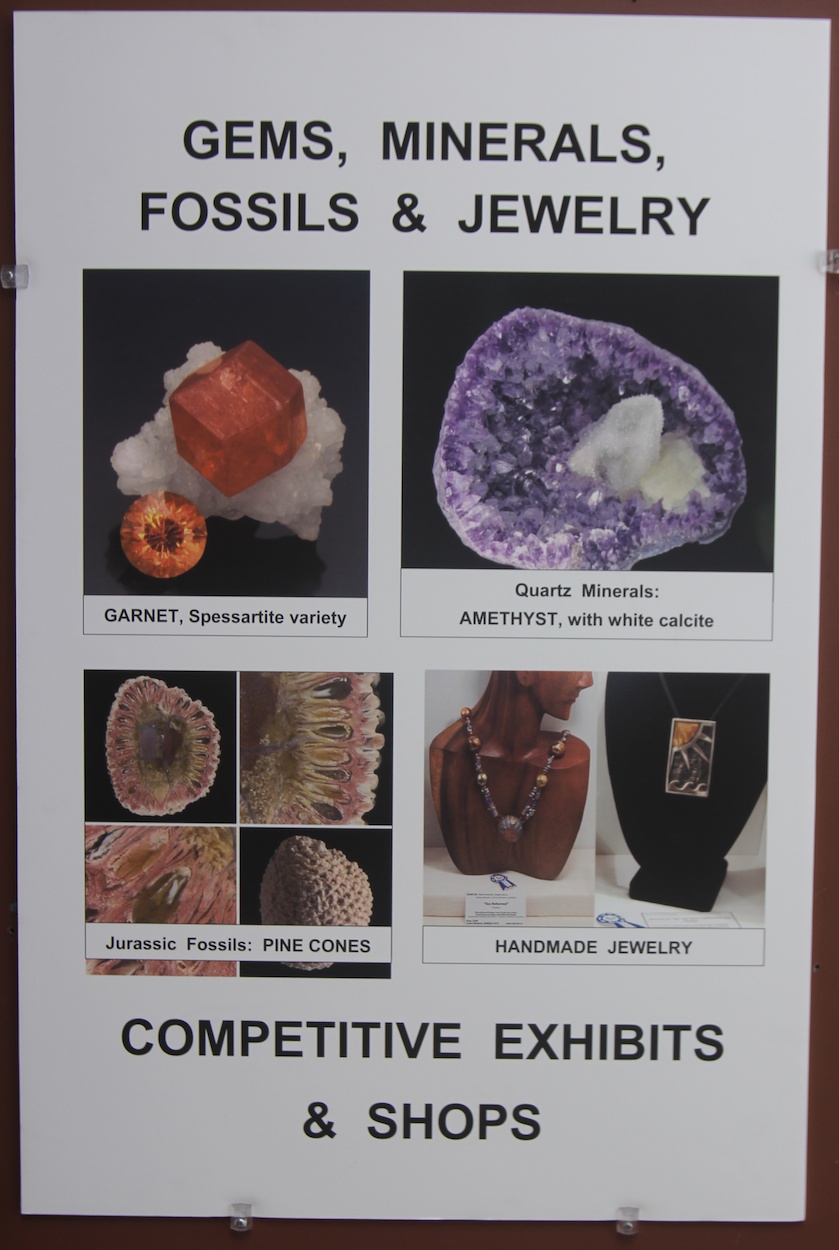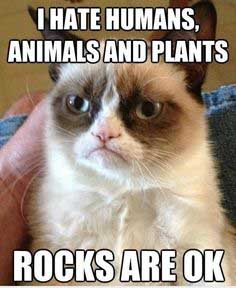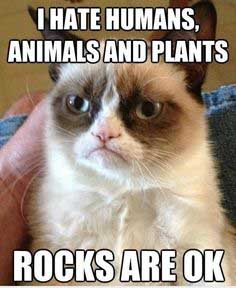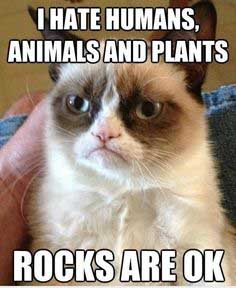 Just amazing to see and wonder "Why?"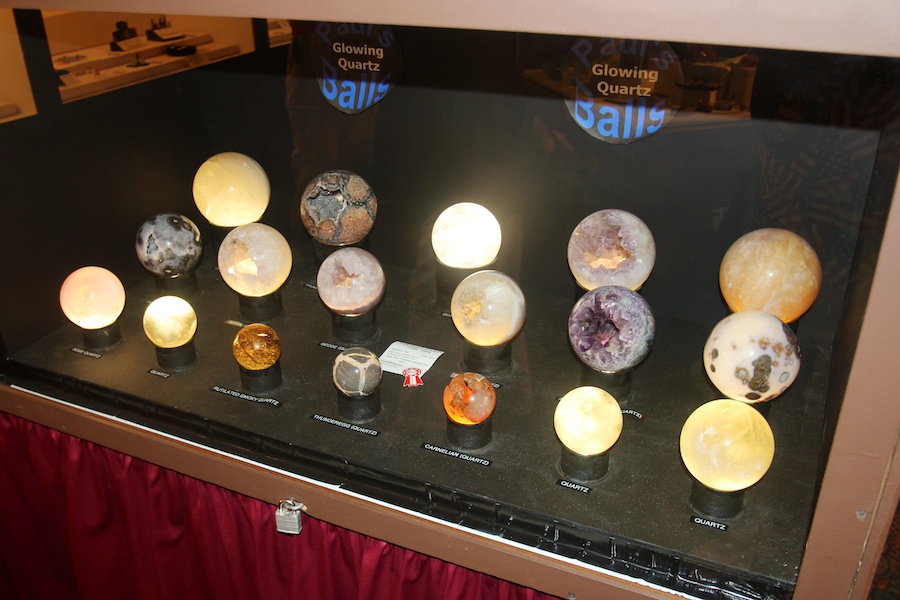 British Balls?

Ball? No! Sphere!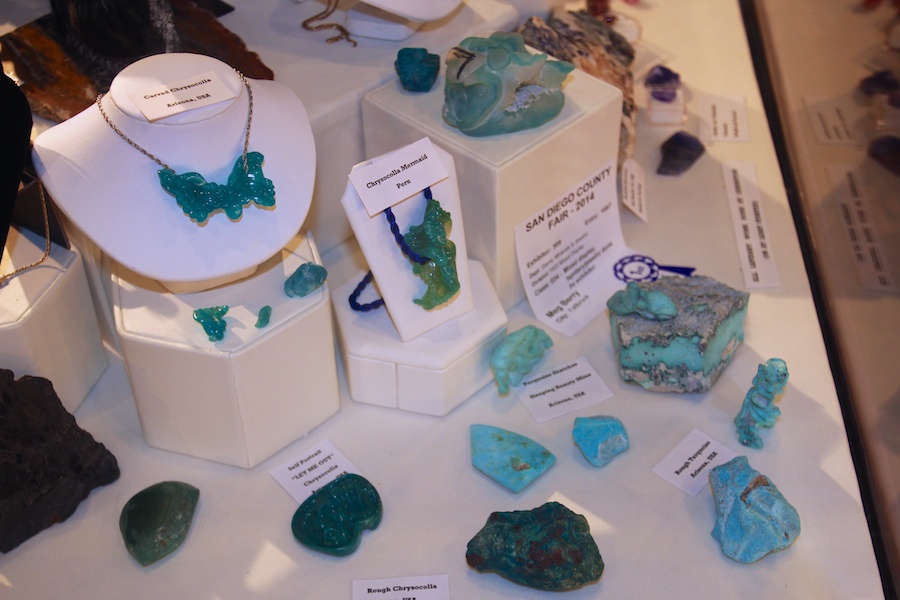 Mother Natures colors are endless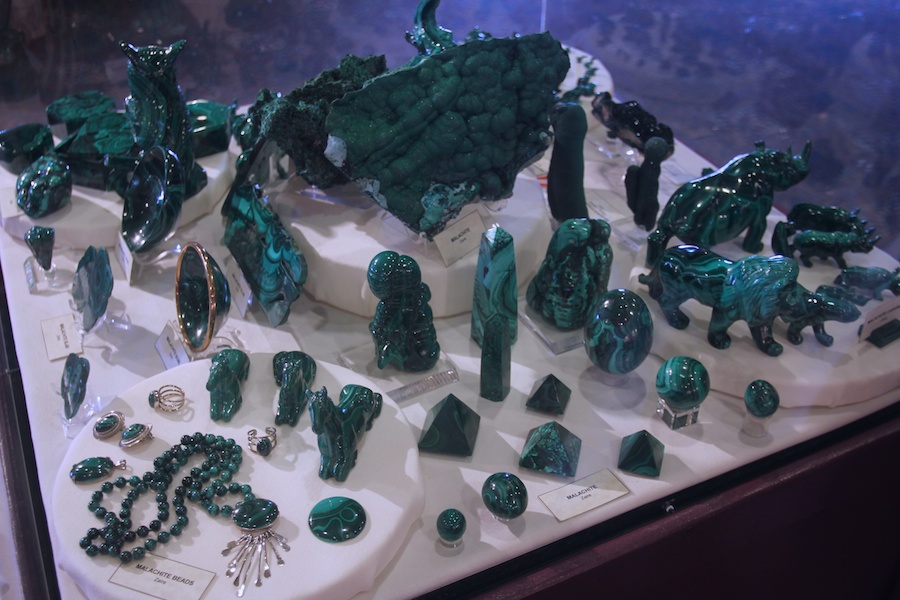 Nope! It is NOT jade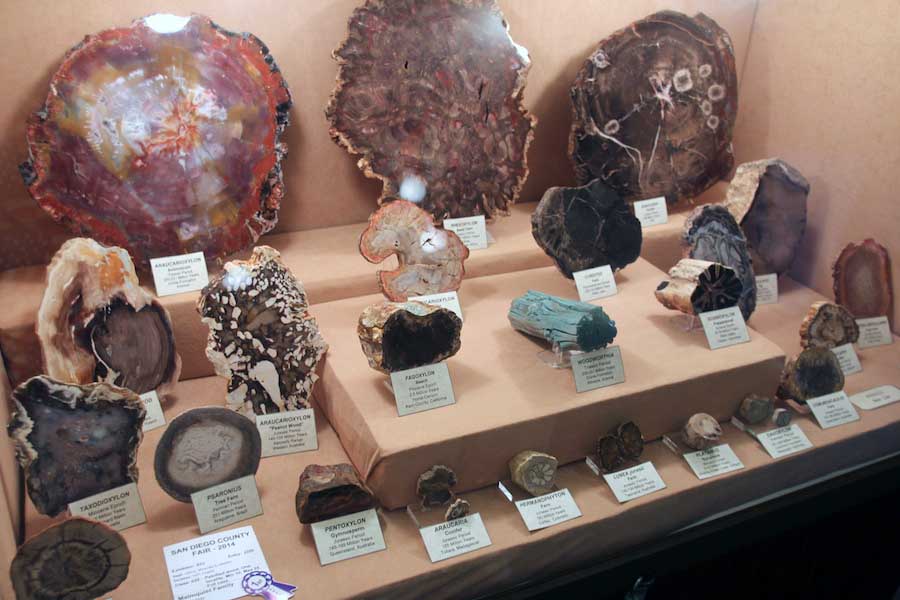 Beautifully polished
Did You Know? - Peanut wood is a silicified (petrified) wood, generally of a black col our with numerous borings, which were made by a marine wood-boring bivalve or clam, called Teredo.
This petrified wood was named peanut wood by the first people who found it, because they obviously thought that the light colored areas resembled peanuts.
These light colored areas are what used to be boreholes in the original wood. Before the wood was petrified, it was washed into the ocean as driftwood.
It was then attacked by the Teredo's (another name for these little clams is shipworm).
They bore a small tunnel into the wood and eventually the entire piece can be riddled with boreholes.
When the wood became waterlogged, it then sank to the bottom of the ocean and settled into the mud. The boreholes then filled with the light colored radiolarian sediment. Some time later, petrification began.
The wood is of several varieties, the main ones being "Araucaria"...a conifer and podocarp.
It is found along the edges of the Kennedy Ranges about 100 miles inland from the coastal town of Carnarvon, Western Australia.

Simply breathtaking ... Petrified woods!
Wonder what scared them??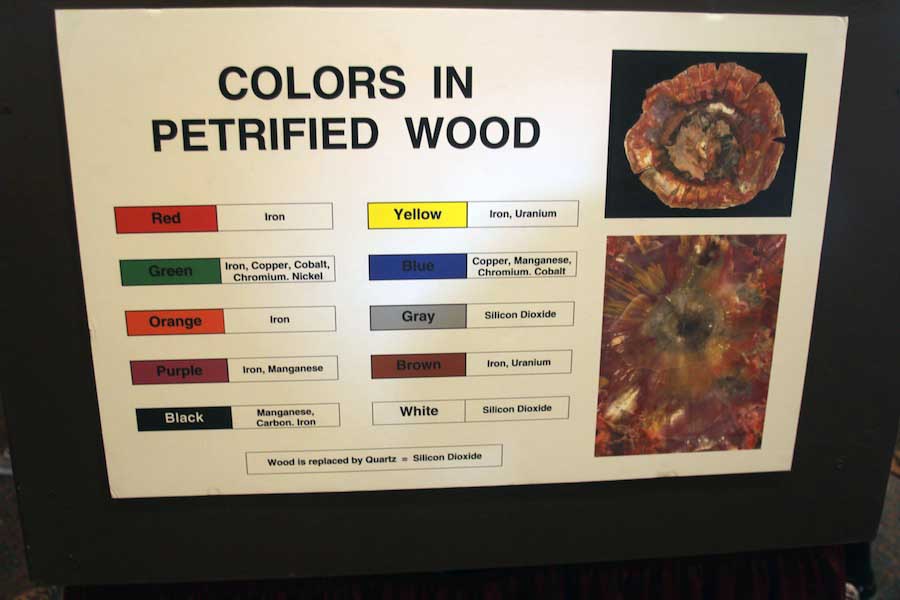 And then combine colors....
To The Big Buildings For The Hobbies & Artwork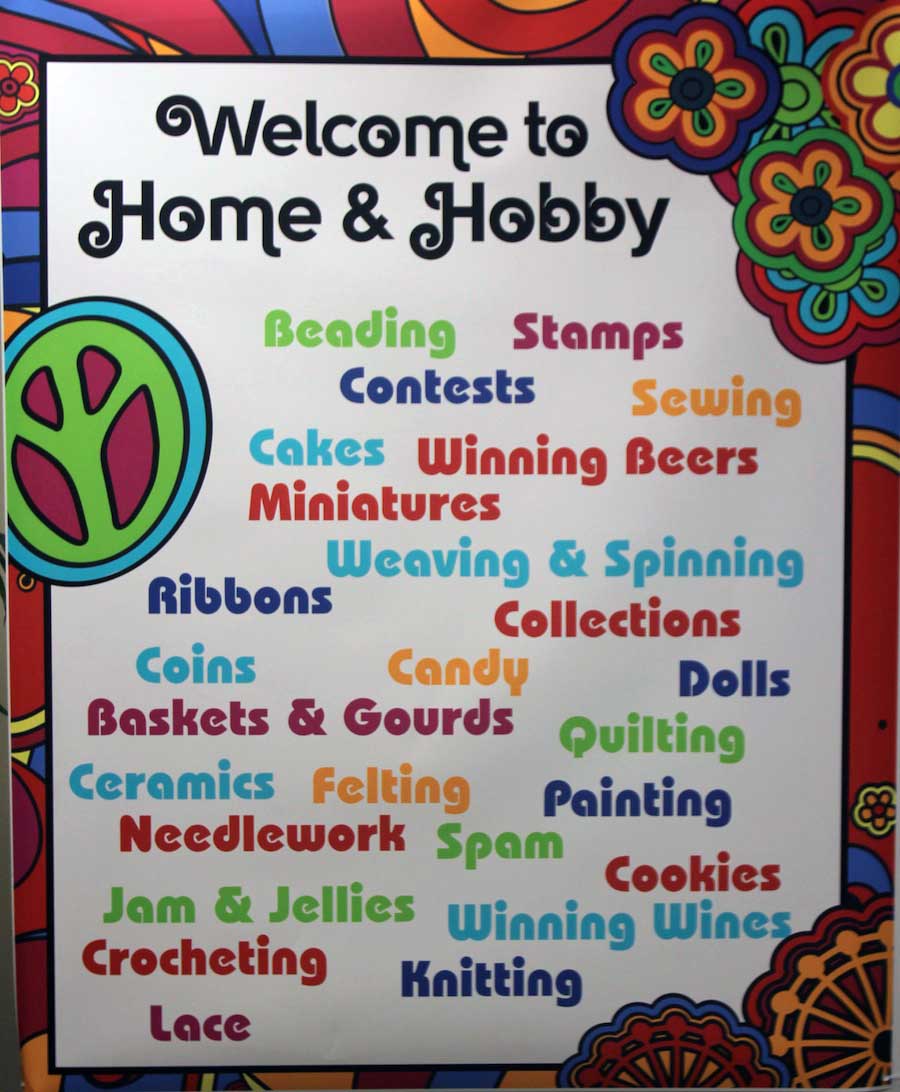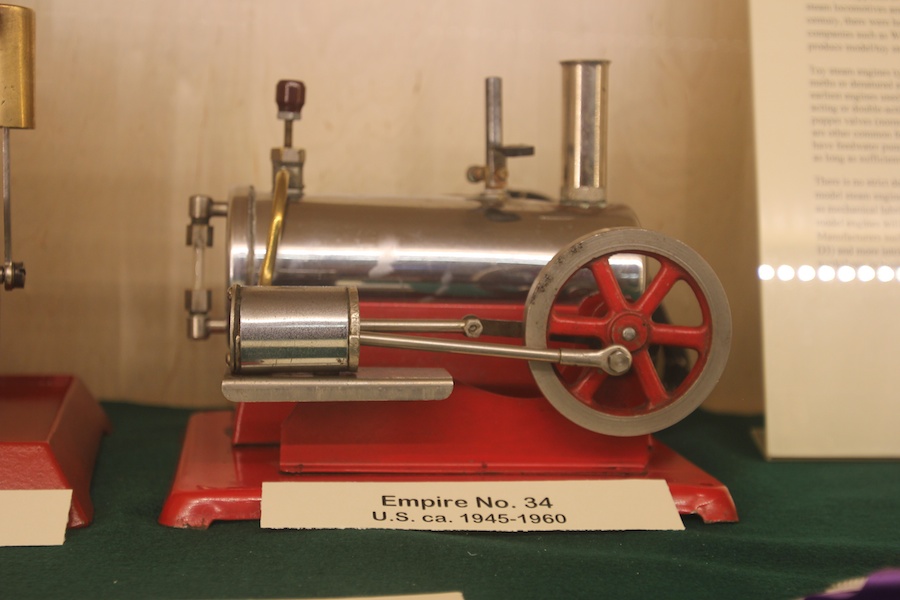 Paul had one of these as a kid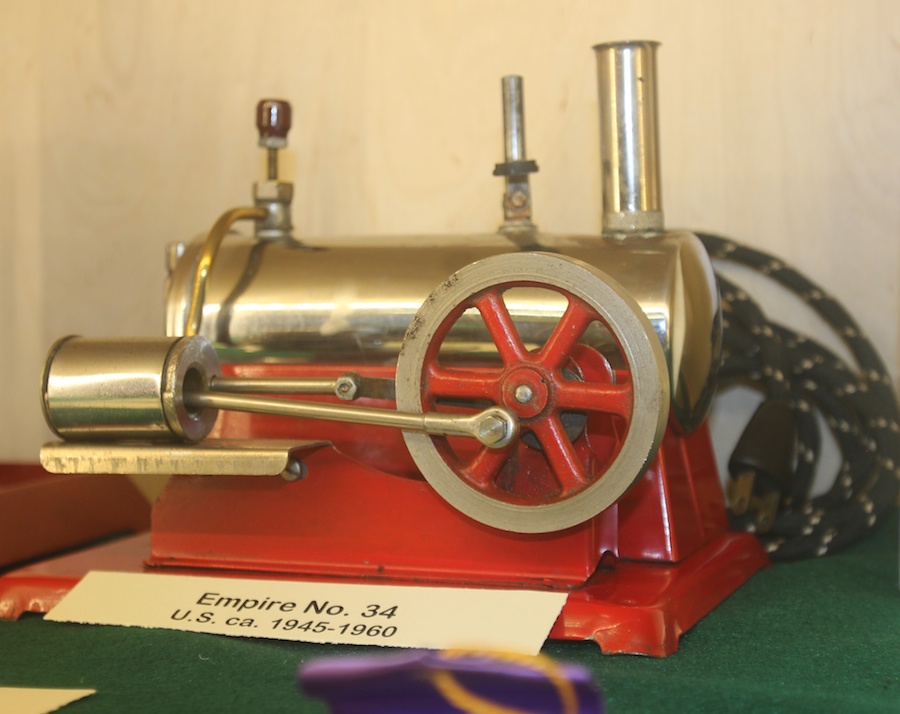 Toot Toot! Ran for hours

Loads of work in this cake.... Yes... It is a cake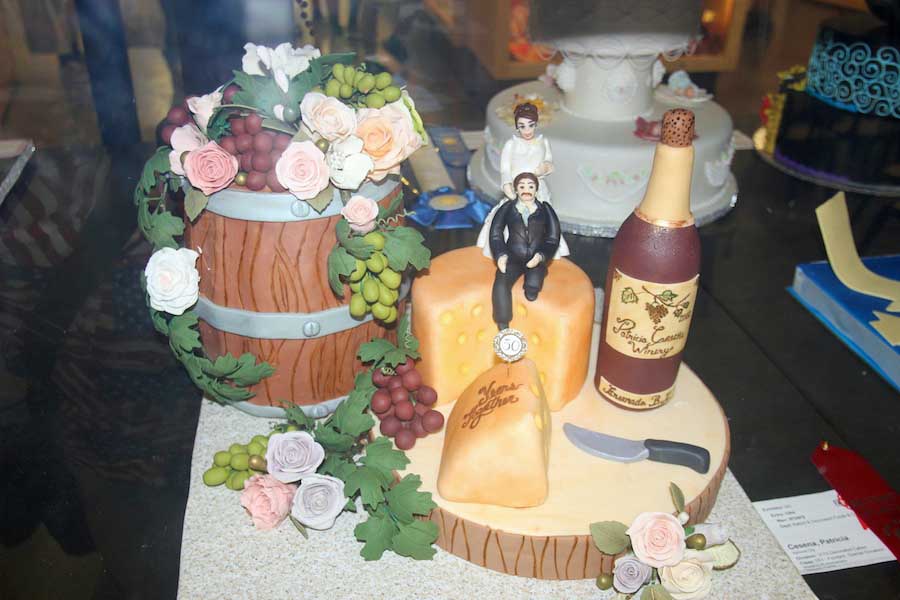 Yummy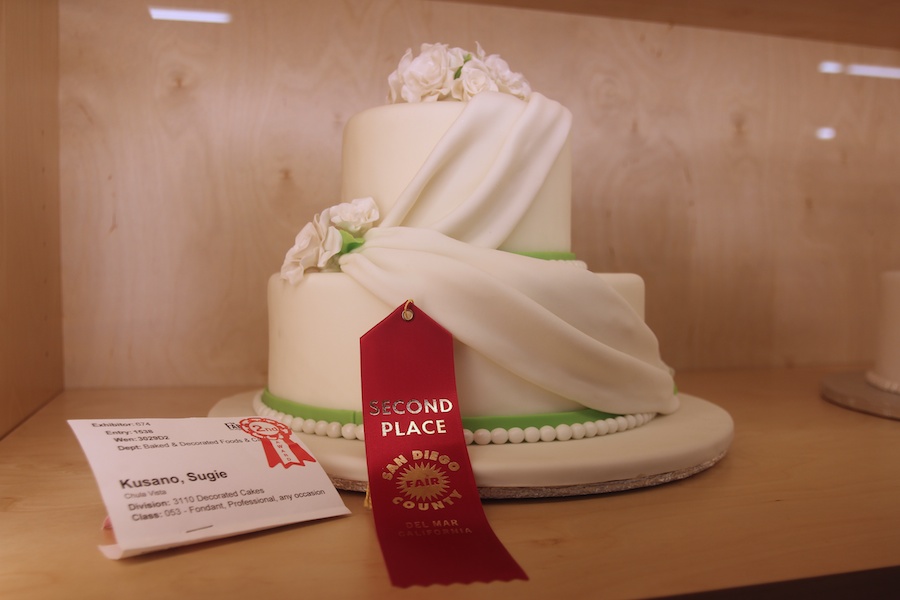 Second place? Looks first class to us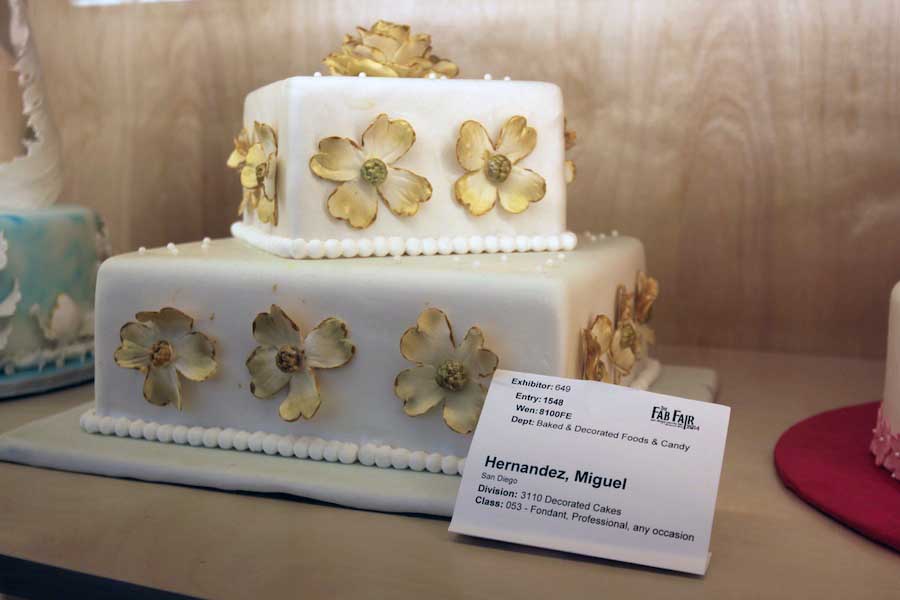 The flowers are sooooo real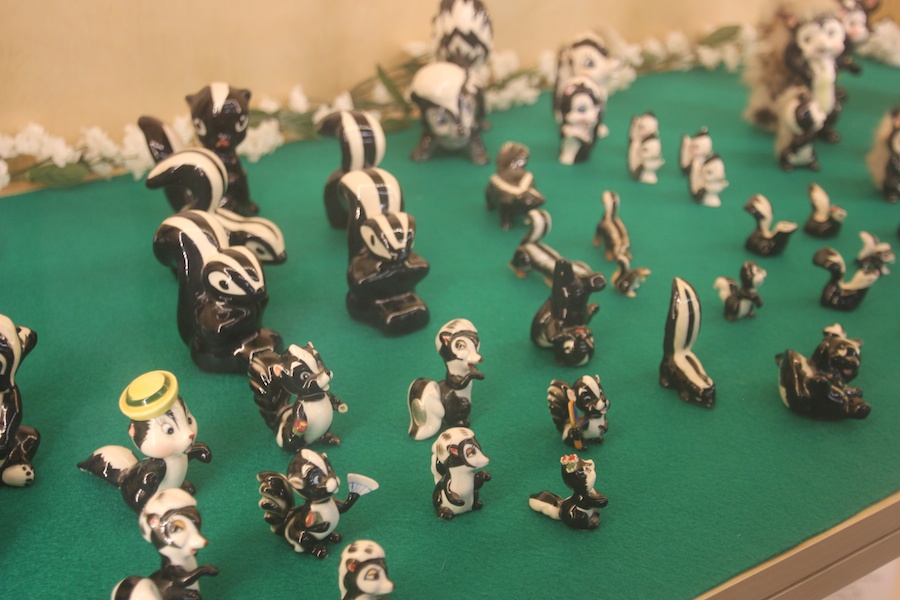 We thought of Flower..... It;s how she got her name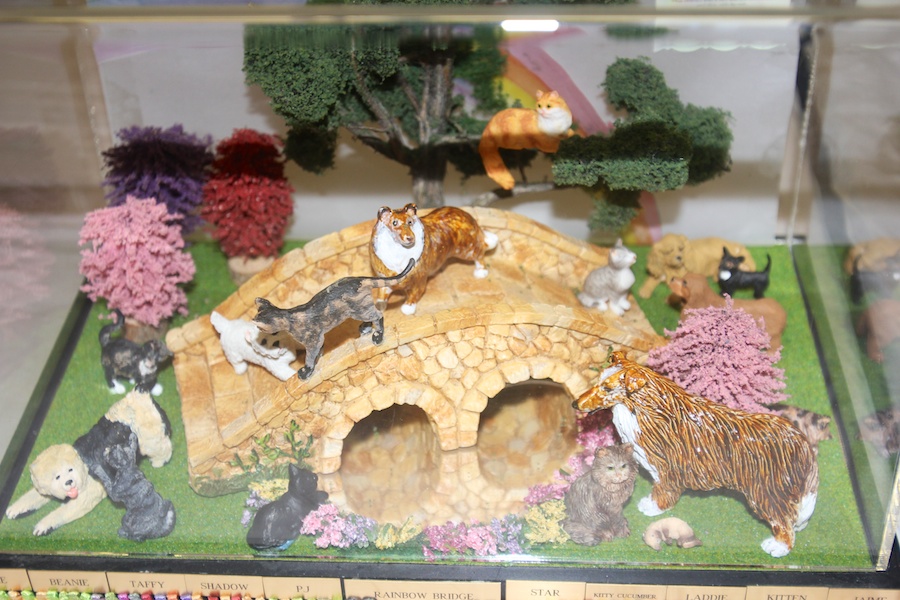 ...and then... The Rainbow Bridge
Did You Know? - The story tells of a green meadow located "this side of Heaven" (i.e., before one enters into it). Rainbow Bridge is the name of both the meadow and an adjoining bridge connecting it to Heaven.
According to the story, when a pet dies, it goes to the meadow, having been restored to perfect health and free of any injuries. The pet runs and plays all day with the others, there is always fresh food and water, and the sun is always shining. However, it is said that while the pet is at peace and happy, they miss their owner who had to be left behind on Earth.
When their owner dies, they come across the Rainbow Bridge. It is at that moment that their pet stops what they are doing and sniffs at the air and looks into the distance where they see their beloved owner. Excited, they run as fast as they can until they are in their owner's arms, licking their face in joy while their owner looks into the eyes of their pet who was absent on Earth, but never absent in their heart. Then side by side, they cross the Rainbow Bridge together into Heaven, never again to be separated.

What a story.... Her baby shredded all toys and she collected them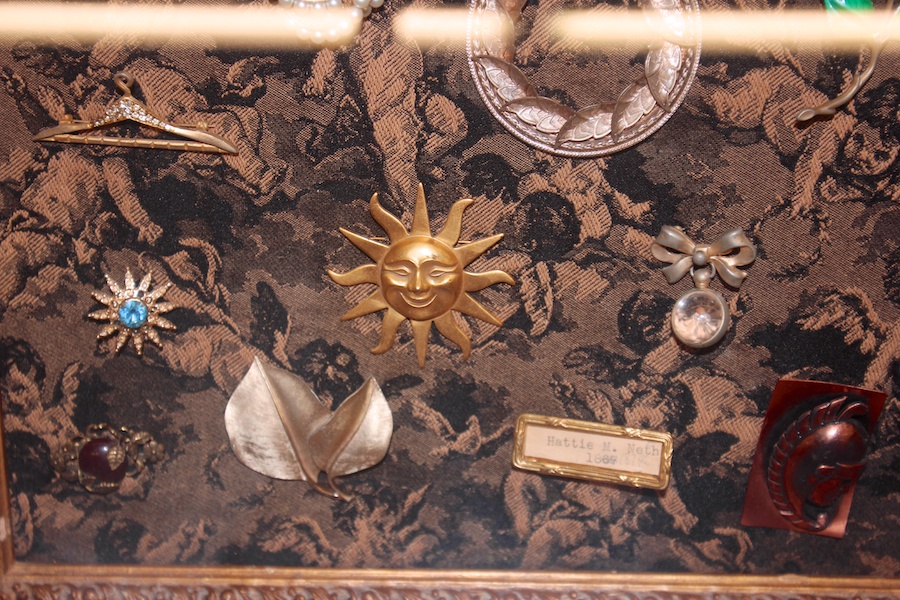 Buttons and pins

What a table decoration...

We were hungry after seeing all the cookies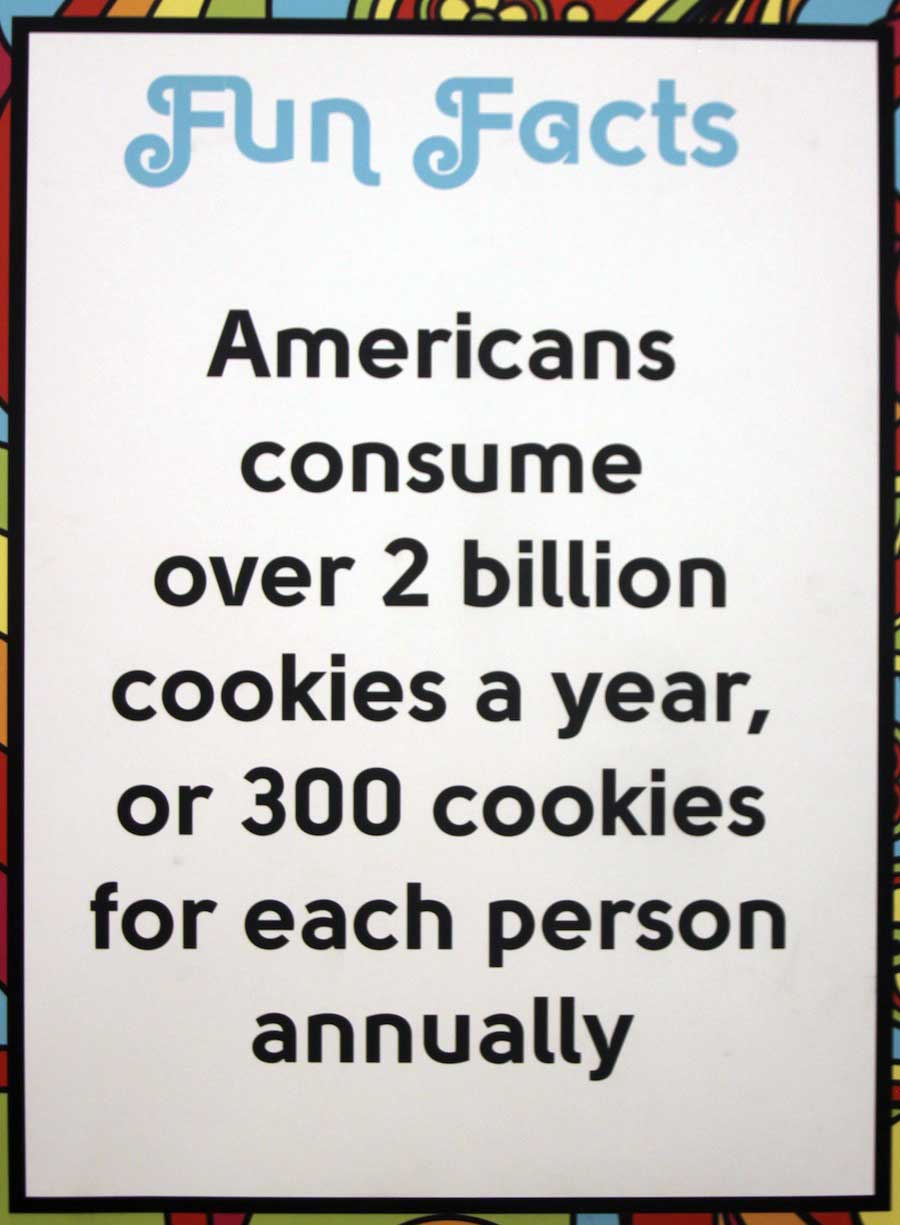 We do not eat cookies so someone else is eating 600 of them for us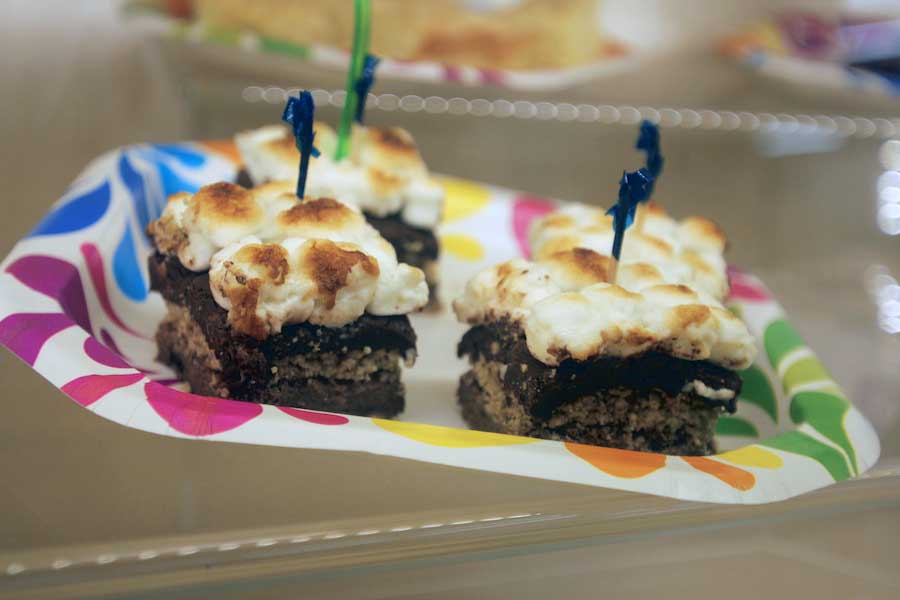 Schmoor cookies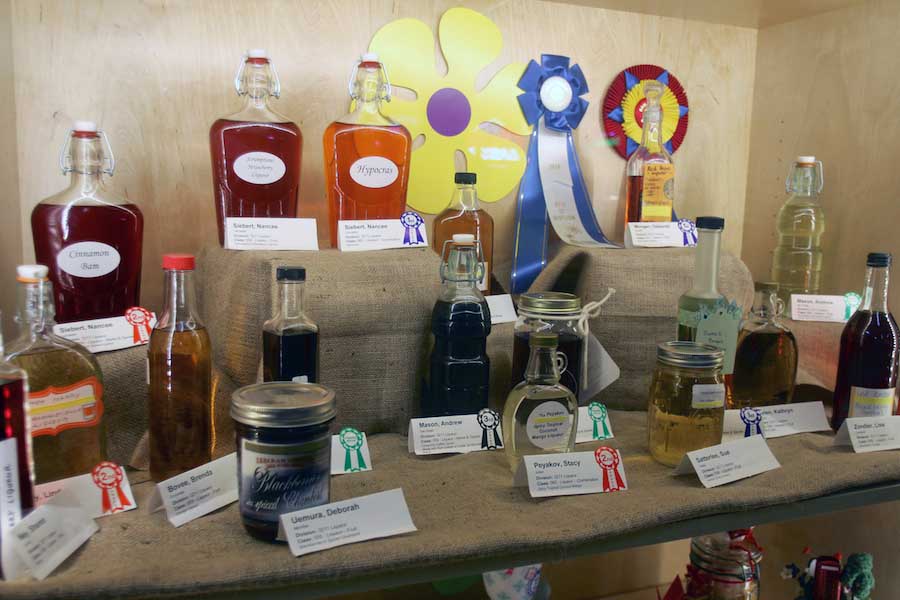 Booze be good!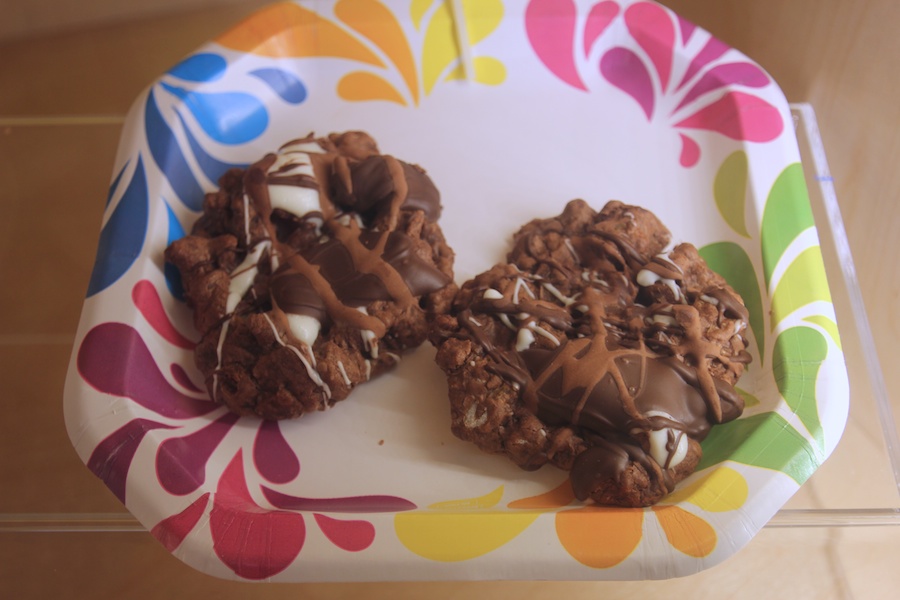 Nummy Nummy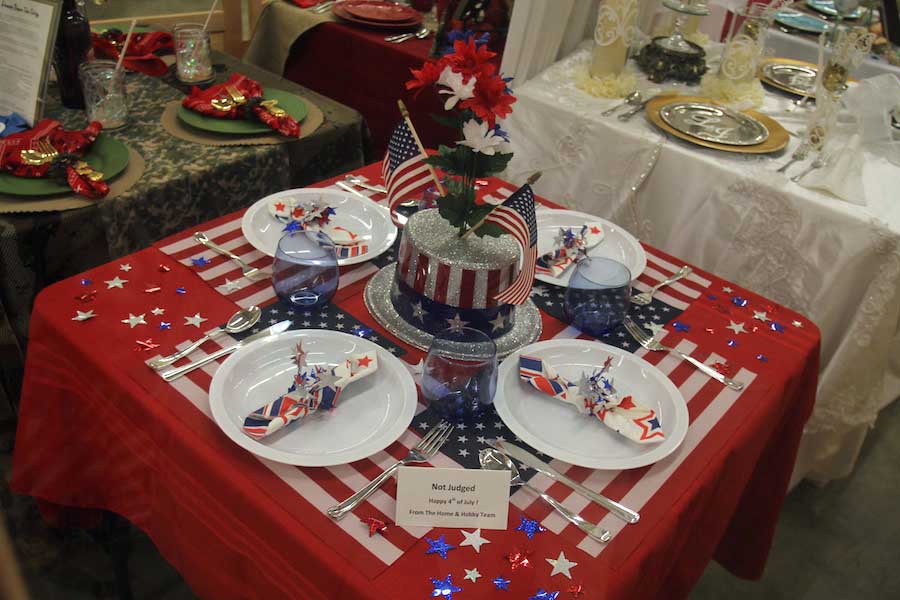 Silverware layout is TOTALLY WRONG
Did You Know? - Informal settings generally have fewer utensils and dishes but use a layout based on more formal settings. Utensils are arranged in the order and according to the manner in which the diner will use them. In the West, forks, bread plate, butter knife, and napkin generally are placed to the left of the dinner plate, and knives, spoons, stemware and tumblers, cups, and saucers to the right.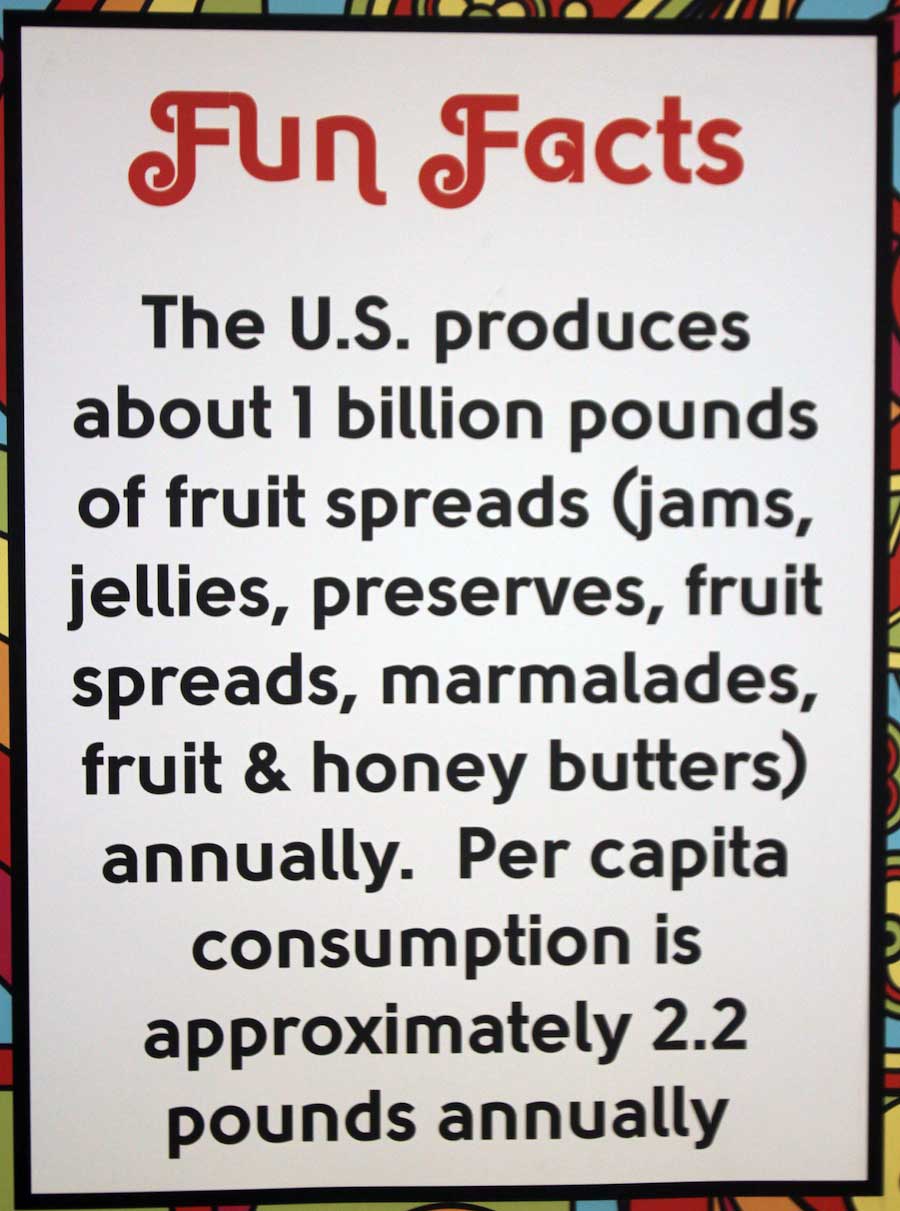 Say what???
Did You Know? - Kool-Aid pickles, sometimes referred to as Koolickles, are an unnaturally colored pickle -- usually red, as that's the most popular Kool-Aid "flavor" -- that have been slowly creeping their way out of the Delta from whence they were born. Exactly where and when they started is unknown, nor is it of particular importance. What is important, however, is what a good idea it is.
Why in the world did it take so long to come to be? Kool-Aid has been around for almost a full century now, and pickles have been around for millennia. People have just been slow on the uptake.
The Kool-Aid pickle isn't the first iteration of a hacked sweet and sour pickle. A couple generations ago, the craziest among us used to jab a peppermint stick in the center of a dill pickle and let it dissolve to get the sweet and sour effect. After that, there was the straight dipping of the pickle into the Kool-Aid powder. And in the last generation, finally, the pickle gets a Kool-Aid bath for that quick sweet and sour effect. Plus, it turns neon red, which is an awesome bonus.
Jams and jellies....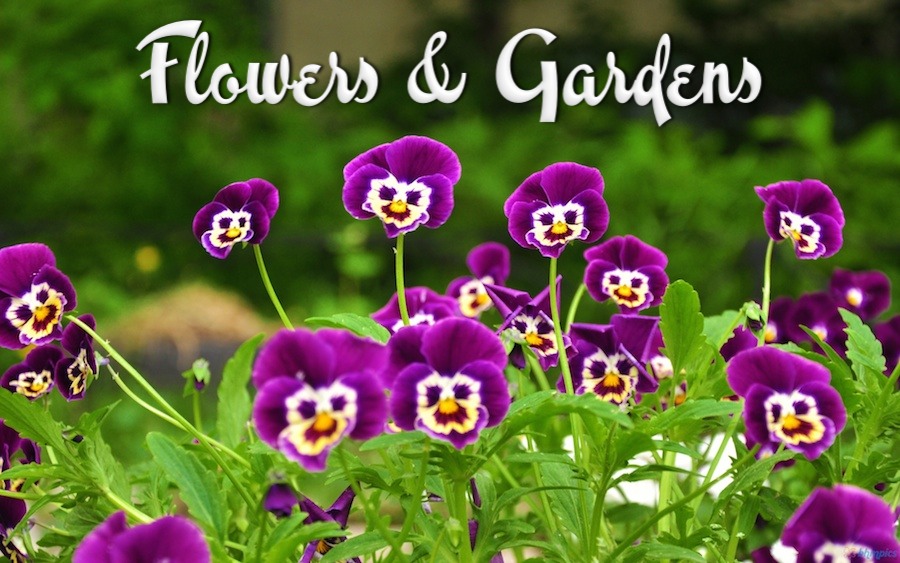 We enjoy the various displays

Every kind of blossom imaginable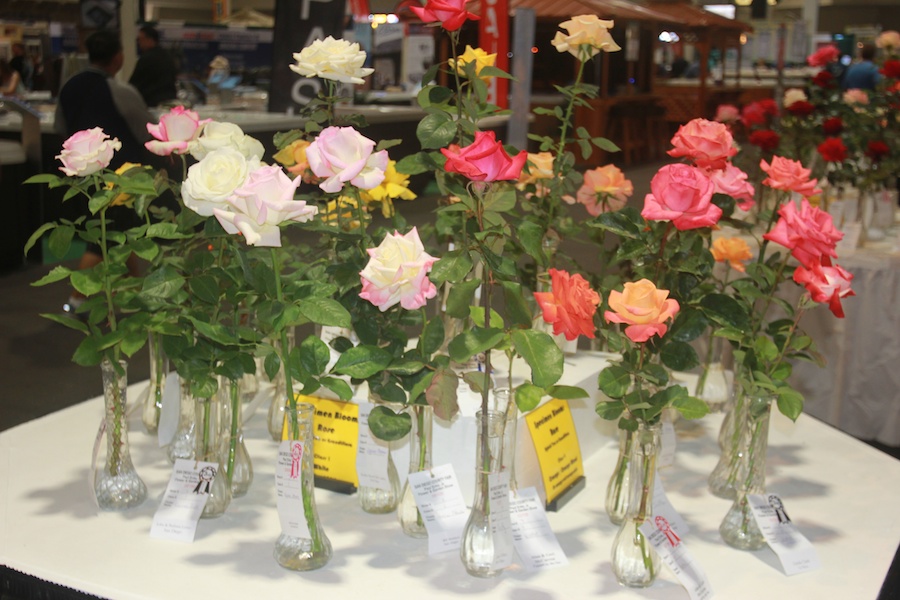 Roses were quote fragrant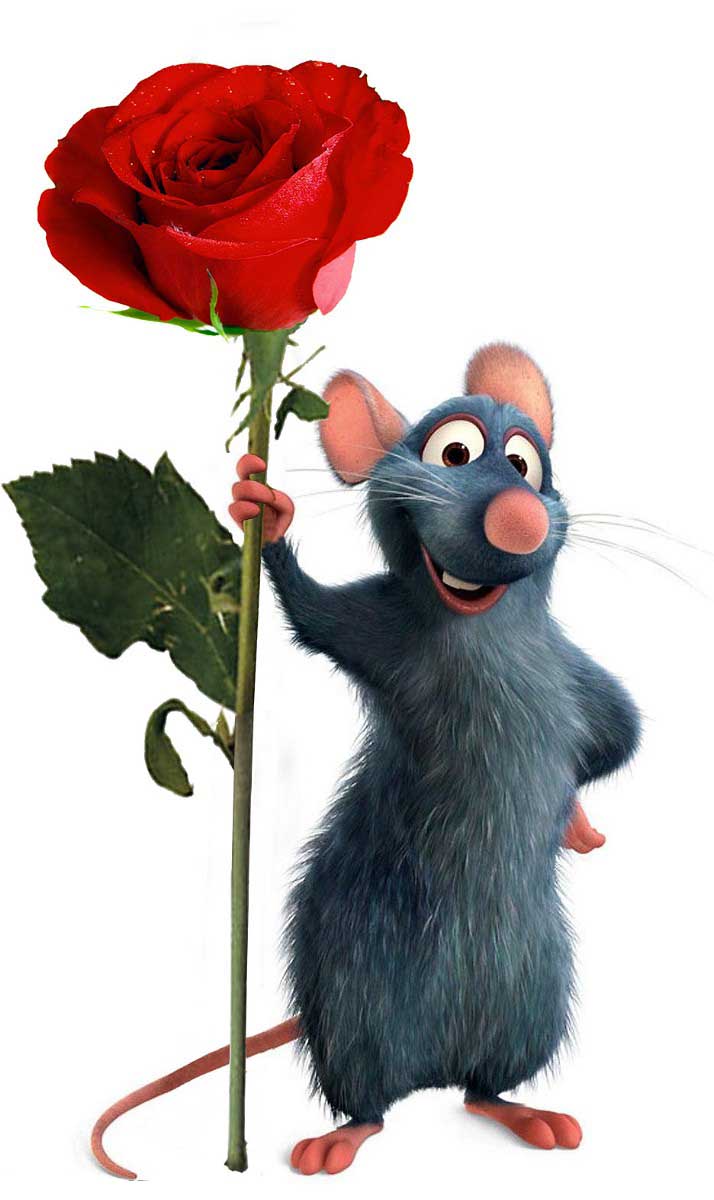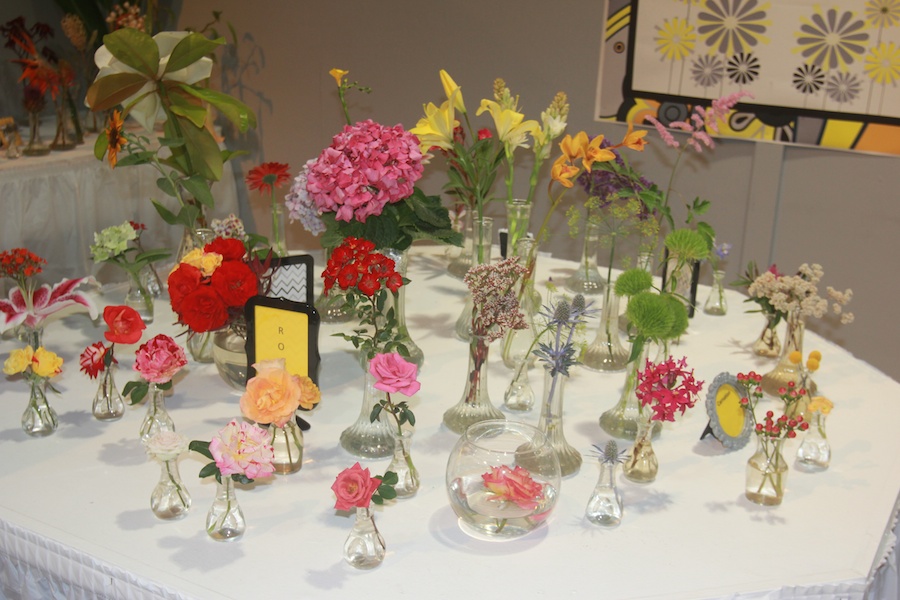 Tiny to huge and everything in between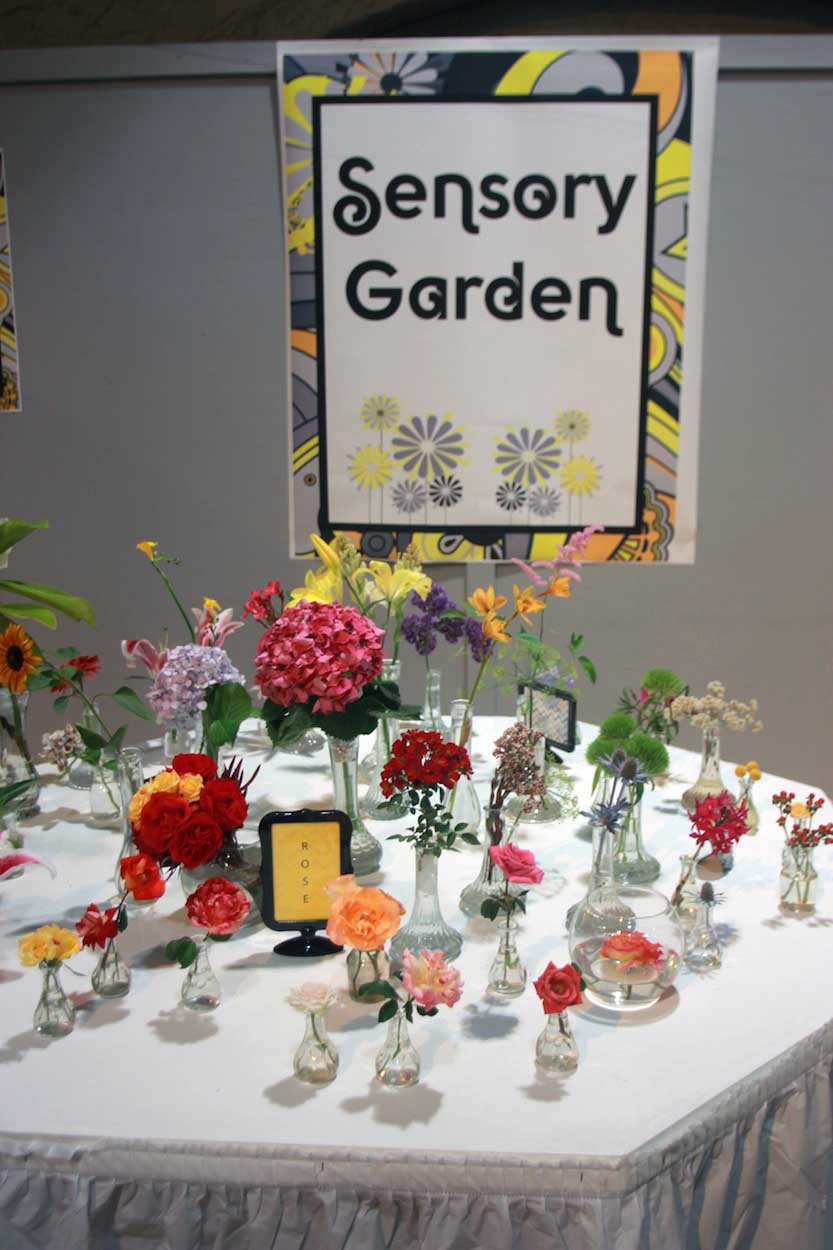 Touch, taste, and smell
Did You Know? - The sense of smell is deeply emotional and associative. Scent in the garden can create a lasting sensory experience. This can be especially meaningful for the visually impaired. A fragrance can evoke long-buried memories. Crushing and smelling a plant part is also a classic method of plant recognition and identification.
With thoughtful planning and design, it is not difficult to incorporate into a garden the fragrances of delicate nasturtium blossoms, the heady perfume of gardenia, or the resinous scent of pine needles. Many edible species also have strong fragrance, such as tomatoes, citrus, and herbs and spices.
Some plants release their fragrance into the air with the heat of the sun, while others release their scent only when crushed. If the garden will be used in the evening, include plants that release their fragrance at night, such as confederate jasmine.
Fragrant plants near garden seating is a natural combination. Relaxing with a variety of scented plants at hand to enjoy is a simple pleasure. Plants in large pots placed along the garden paths can be brushed and touched without stooping. When fragrant creeping herbs, such as thyme, are planted among pathways, walking or wheeling on them will release their aroma.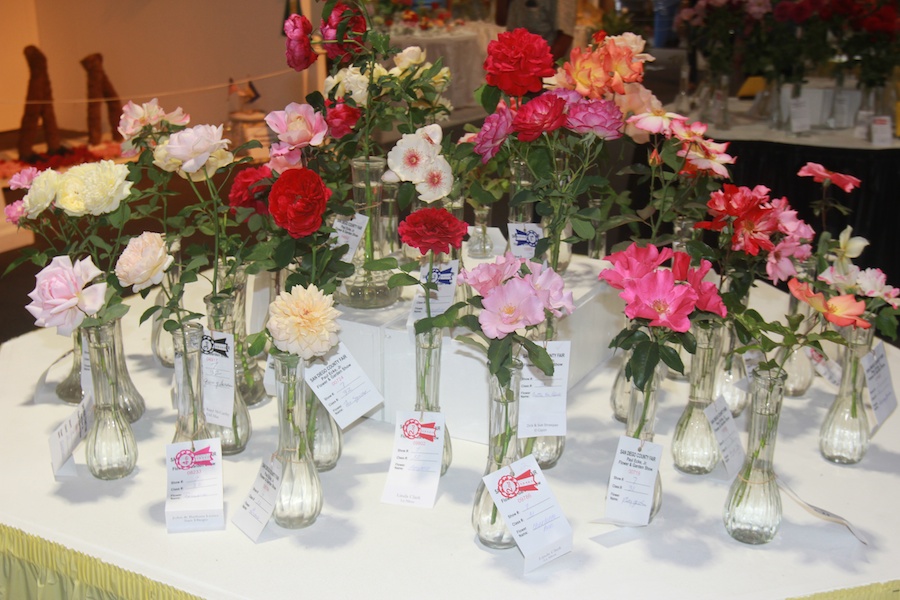 Just plain pretty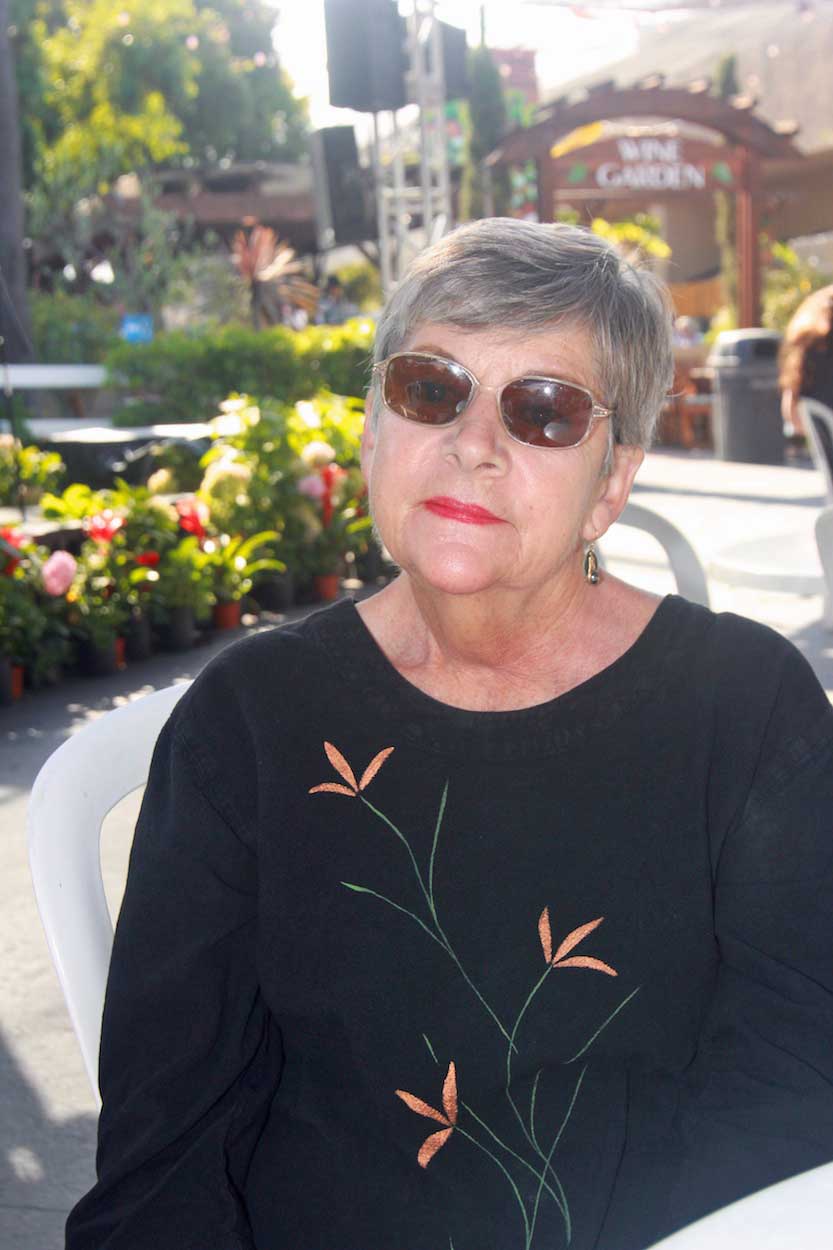 We found "The Wine Garden" and had to stop

The raised beds had everything in them... This one had blueberries

The hydrangea was brilliant
Did You Know? - In most species the flowers are white, but in some species (notably H. macrophylla), can be blue, red, pink, light purple, or dark purple. In these species the color is affected by soil pH.
For H. macrophylla and H. serrata cultivars, the flower color can be determined by the relative acidity of the soil: an acidic soil (pH below 6), by the influence of sundry agents in the soil, such as alum or iron, will usually produce flower color closer to blue, whereas an alkaline soil (pH above 6) will produce flowers more pink.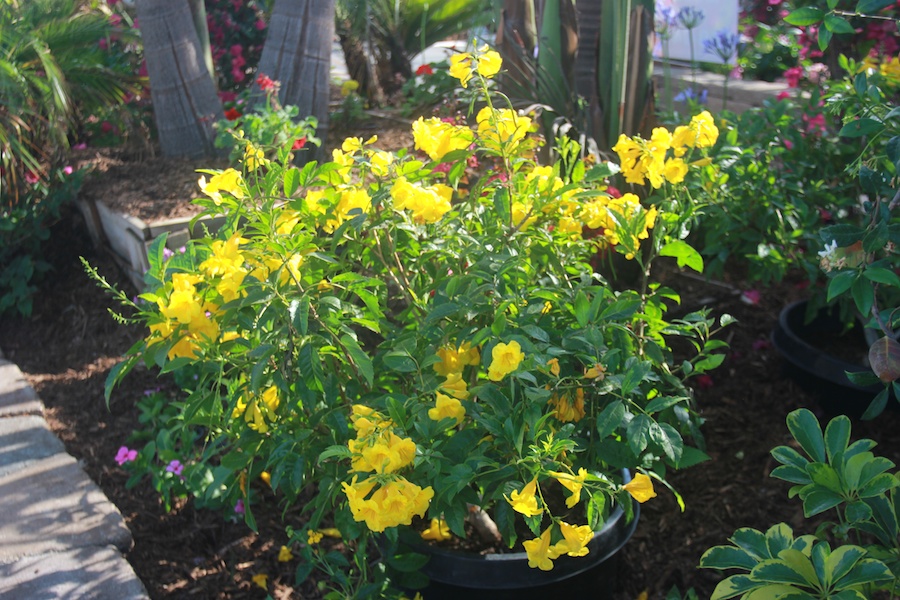 The brightest yellow in the garden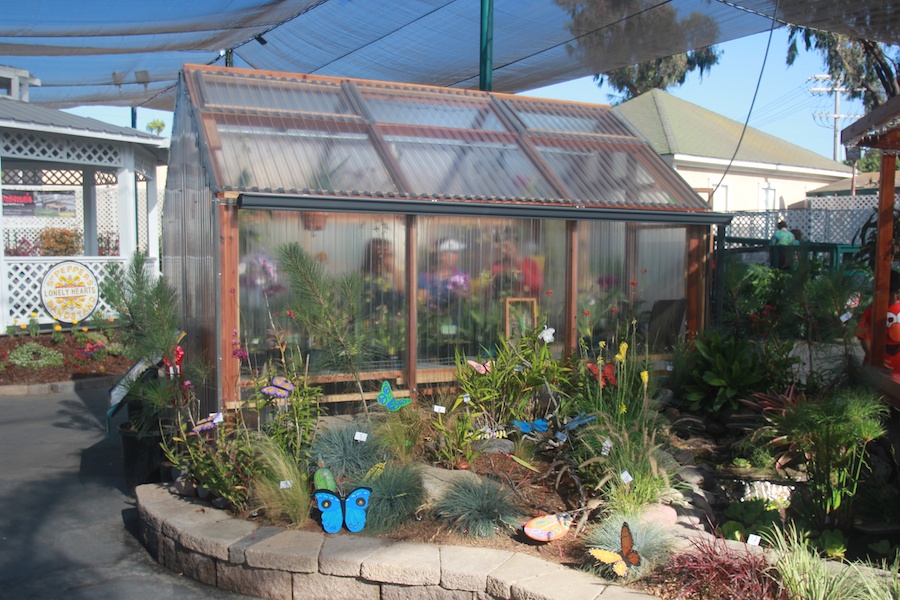 Neat greenhouse of clear fiberglass