This Sould Be Fun.... Right Down Our Alley - June 20, 2012 (Page One)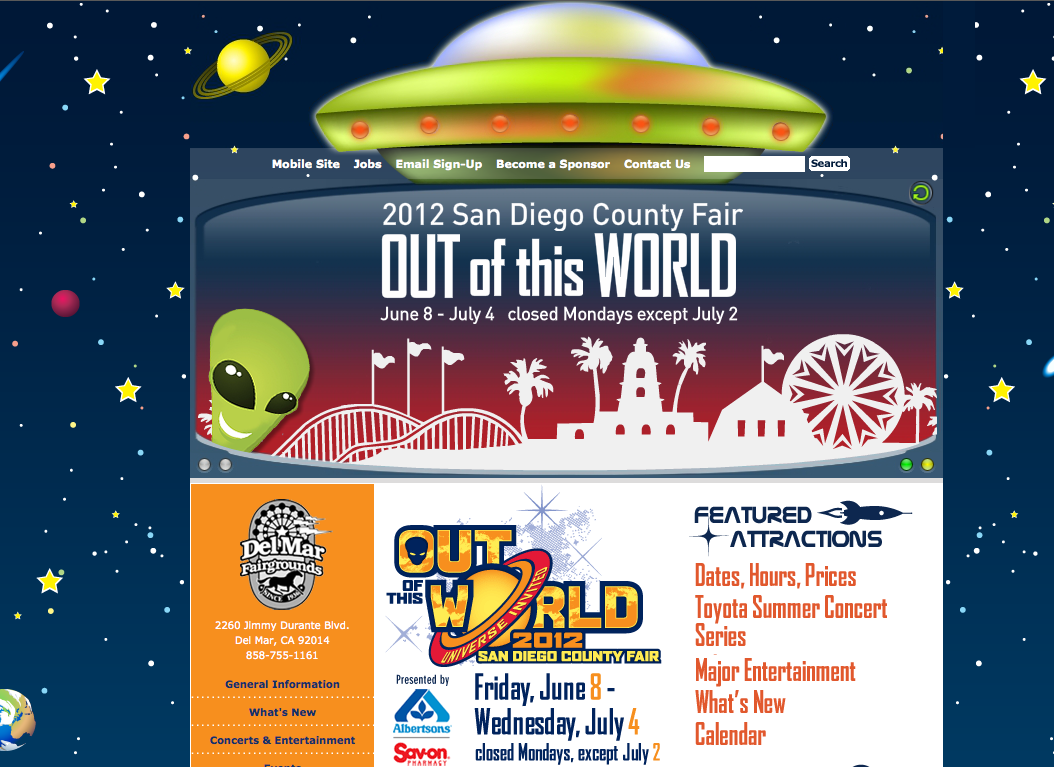 Fun fun fun!
The 2012 Fair will truly be Out Of This World! Join us as we explore outer space ? the wonder of the universe and our efforts to explore it, as well as the fun and imaginative world of science fiction and visitors from other planets!
The dates for the 2012 San Diego County Fair will be 24 days, from Friday, June 8, through Wednesday, July 4. The Fair will be closed Mondays, except for July 2 .
Those aged 62 and older are admitted to the Fair for $7.00 ? not just on Thursdays, but every day! (Regular adult admission is $13.00.)
We didn't play golf today so we could go!
First things first... Time for a cinimon bun!
Then off to see the new shirts for this year from our favorite shirt store.
The Daily Schedule

Click for the pdf version
On With The Fair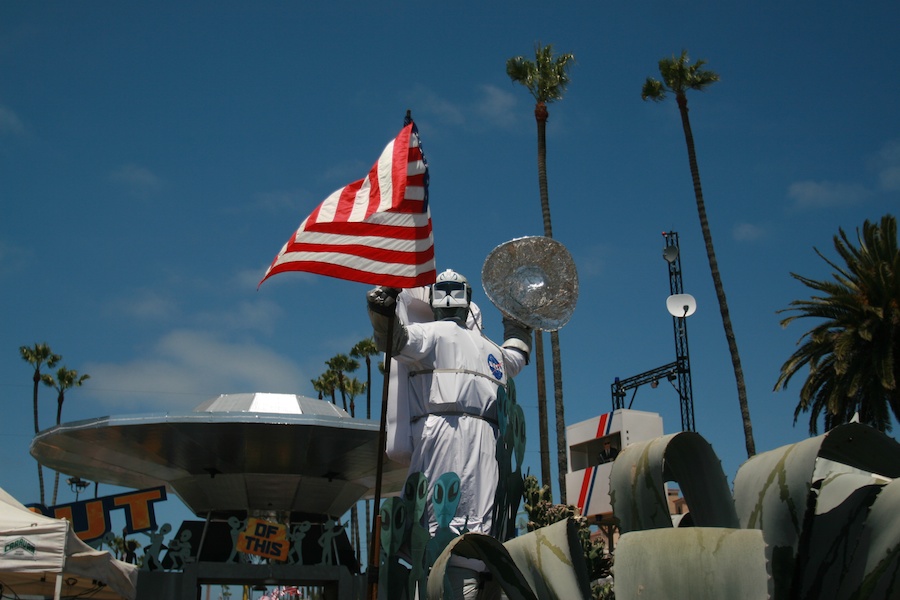 We were there....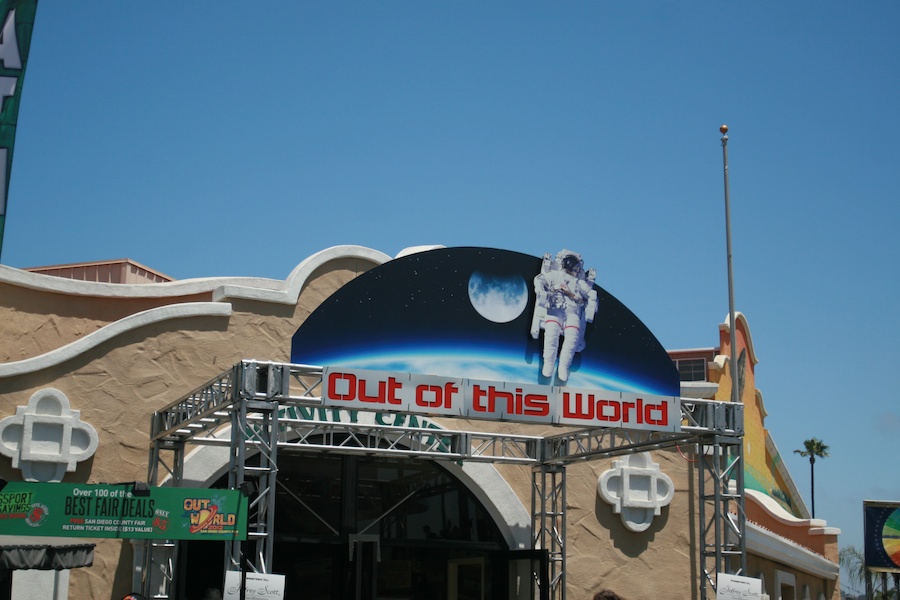 Everything spacey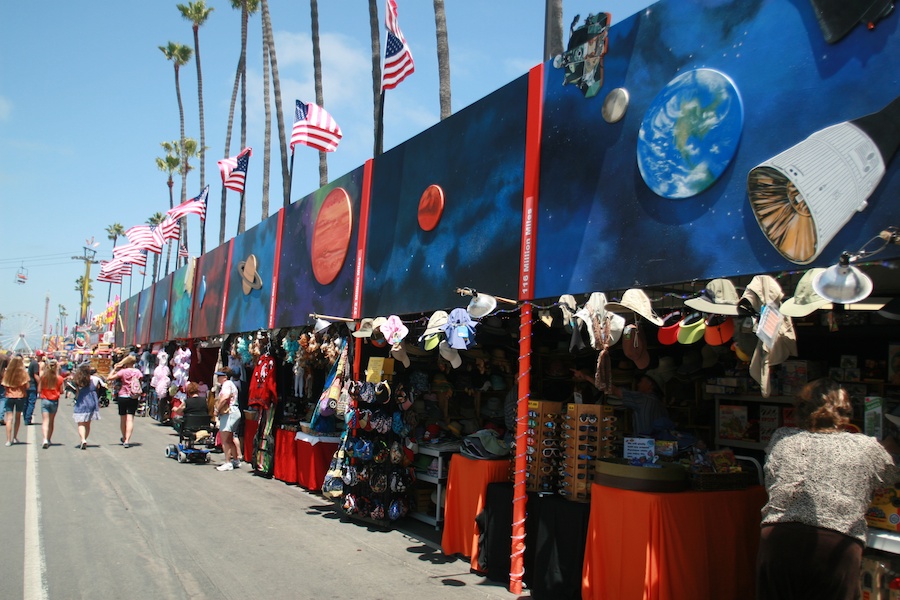 Checkout the planets and sagtellites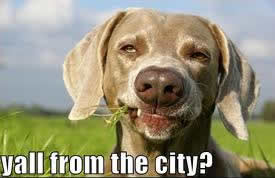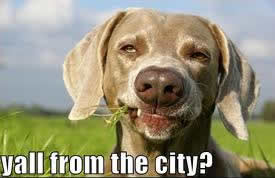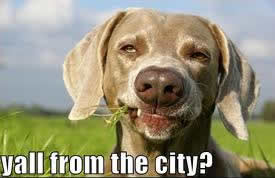 Food everywhere
Did You Know? - A fair (archaic: fayre) is a gathering of people to display or trade produce or other goods, to parade or display animals and often to enjoy associated carnival or funfair entertainment. It is normally of the essence of a fair that it is temporary; some last only an afternoon while others may last as long as ten weeks. Activities at fairs vary widely.

I tried it... Don't order chili and sauerkraut... The bun tuend to mush!
Did You Know? - Pink's was founded by Paul and Betty Pink in 1939 as a pushcart near the corner of La Brea and Melrose. The Great Depression was still having an impact on the country, and money was scarce. People could purchase a chili dog made with Betty's own chili recipe accompanied by mustard and onions on a steamed bun for 10 cents each. As business grew, thanks to Betty's chili and the custom-made Hoffy-brand hot dogs with their natural casings, so did Pink's. The family built the current building in 1946 at 709 North La Brea.

Our transportation in the near future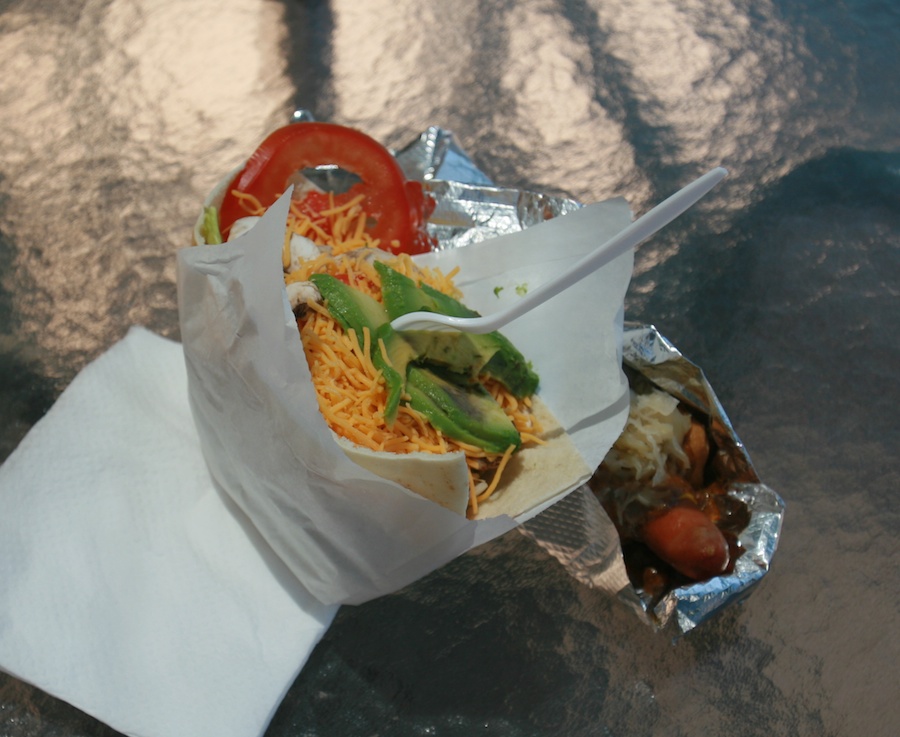 Lunch is served

Dig in
Did You Know? - Pita is a slightly leavened wheat bread, flat, either round or oval, and variable in size. Its history extends far into antiquity, since flatbreads in general, whether leavened or not, are among the most ancient breads, requiring no oven or utensils to make. The first evidence of flat breads occurs in and around Amorite Damascus.

The term used for the bread in English is a loanword from Greek, pita (???), probably derived from the Ancient Greek p?ktos (?????), meaning "solid" or "clotted". In the Arabic world flatbreads such as pita are called khubz (ordinary bread). The tenth-century Arab cookery book, Kitab al-Tabikh by ibn Sayyar al-Warraq, includes six recipes for khubz, all baked in a tannur oven.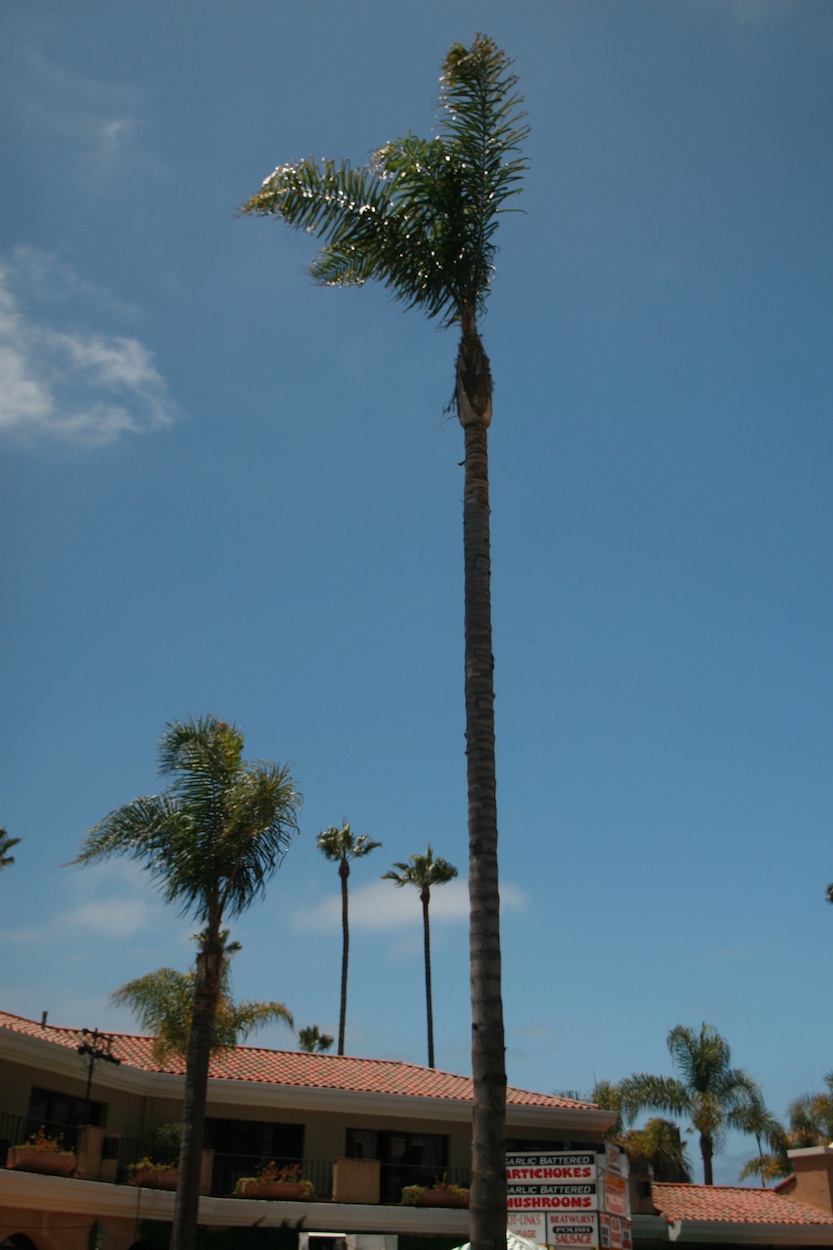 The sky was blue and nice temperatures all day
Gotta Go Shopping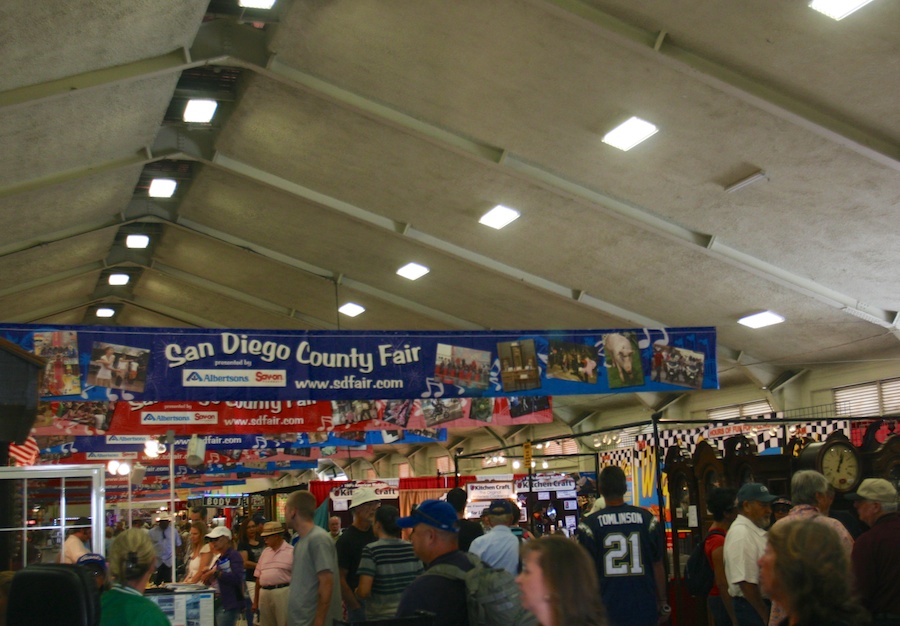 What are we looking for????

Shirts.....
Did You Know? - The world's oldest preserved garment, discovered by Flinders Petrie, is a "highly sophisticated" linen shirt from a First Dynasty Egyptian tomb at Tarkan, ca. 3000B.C. : "the shoulders and sleeves have been finely pleated to give form-fitting trimness while allowing the wearer room to move. The small fringe formed during weaving along one edge of the cloth has been placed by the designer to decorate the neck opening and side seam."

The shirt was an item of men's underwear until the twentieth century. Although the woman's chemise was a closely related garment to the man's, it is the man's garment that became the modern shirt. In the Middle Ages it was a plain, undyed garment worn next to the skin and under regular garments. In medieval artworks, the shirt is only visible (uncovered) on humble characters, such as shepherds, prisoners, and penitents.

In the seventeenth century men's shirts were allowed to show, with much the same erotic import as visible underwear today. In the eighteenth century, instead of underpants, men "relied" on the long tails of shirts ... to serve the function of drawers. Eighteenth century costume historian Joseph Strutt believed that men who did not wear shirts to bed were indecent. Even as late as 1879, a visible shirt with nothing over it was considered improper.

Nope... No way I'm going up there
Sue Spots The Ferris Wheel.... No Way Out Of It

Crazy people come to the fair

They came down
Here We Go!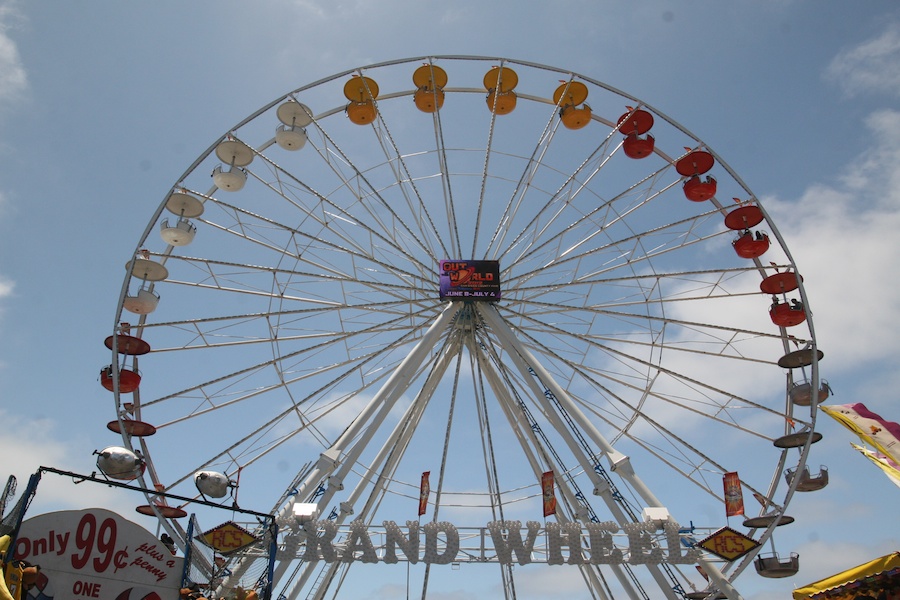 3,987 feet straigh up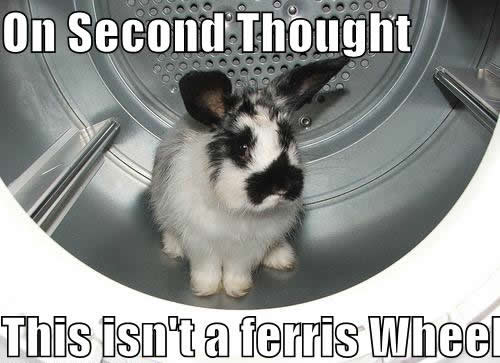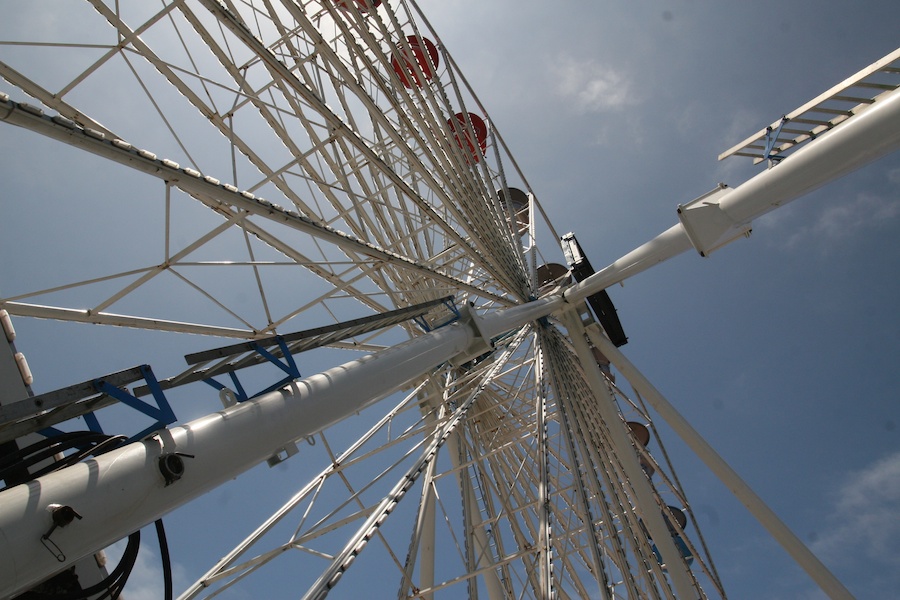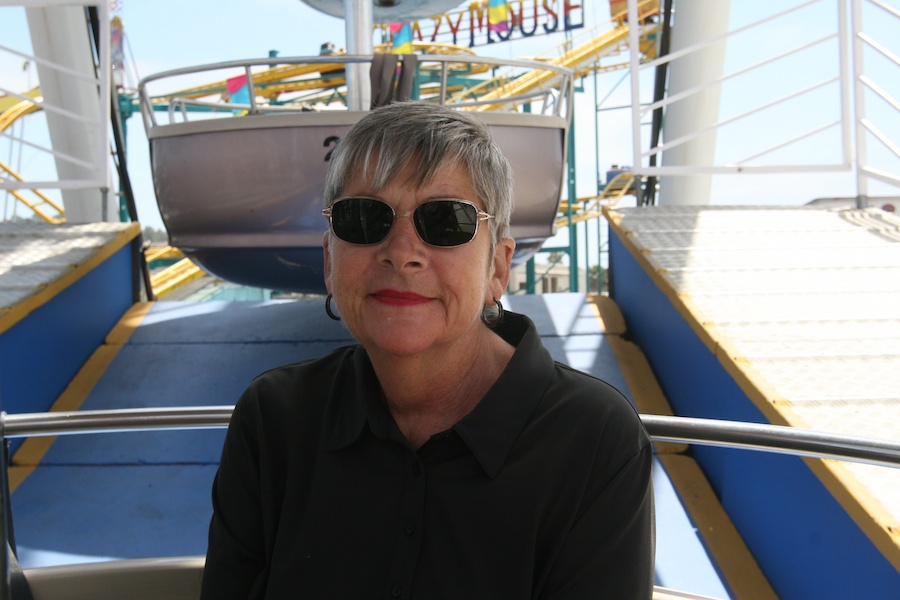 Scared? Who me?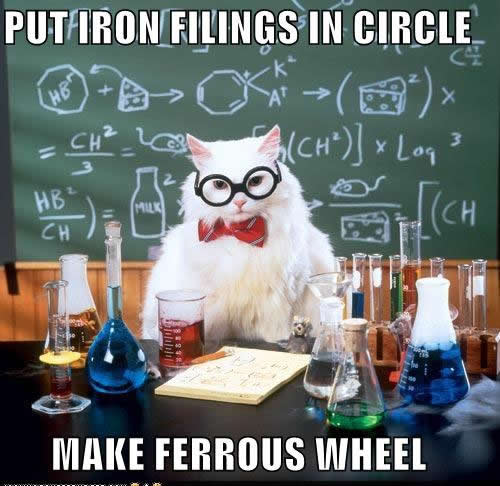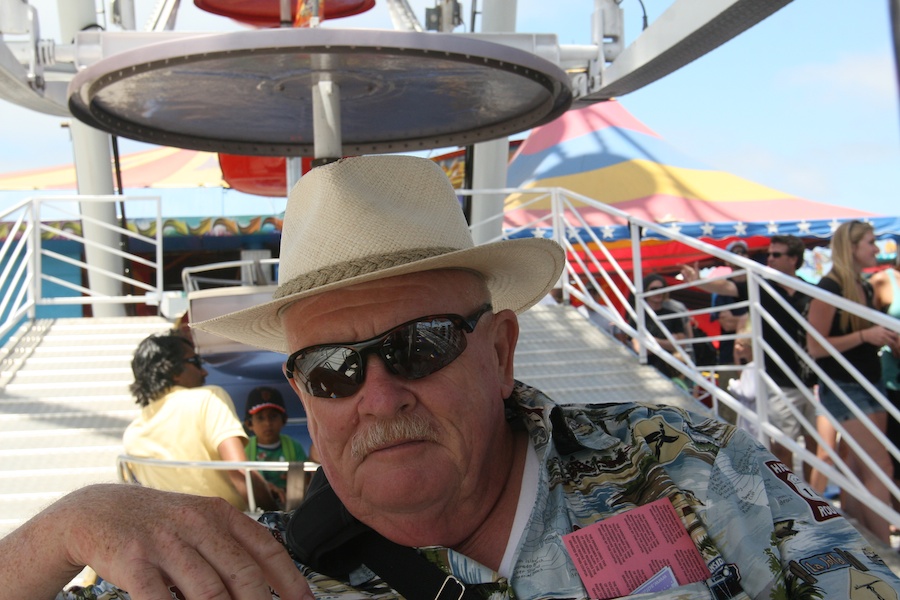 Worried... Well duh!
Did You Know? - A Ferris wheel (also known as an observation wheel or big wheel) is a nonbuilding structure consisting of a rotating upright wheel with passenger cars (sometimes referred to as gondolas or capsules) attached to the rim in such a way that as the wheel turns, the cars are kept upright, usually by gravity.

Some of the largest and most modern Ferris wheels have cars mounted on the outside of the rim, and electric motors to independently rotate each car to keep it upright. These wheels are sometimes referred to as observation wheels, and their cars referred to as capsules, however these alternative names are also sometimes used for wheels with conventional gravity-oriented cars.

The original Ferris Wheel was designed and constructed by George Washington Gale Ferris, Jr. as a landmark for the 1893 World's Columbian Exposition in Chicago. The term Ferris wheel later came to be used generically for all such structures.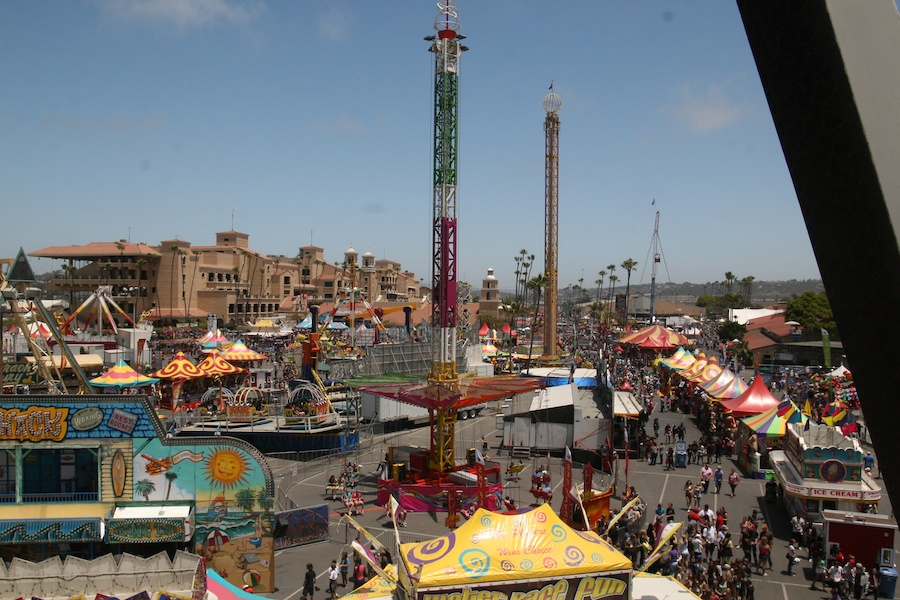 How some all the rides are down and we are up?????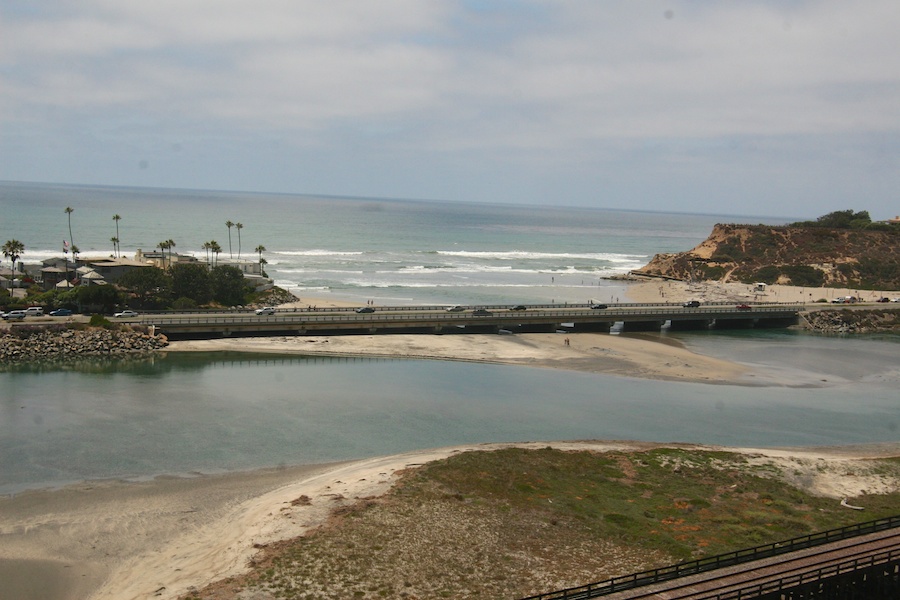 Quite a view from the top... PCH and the railroad

Talk about living on the beach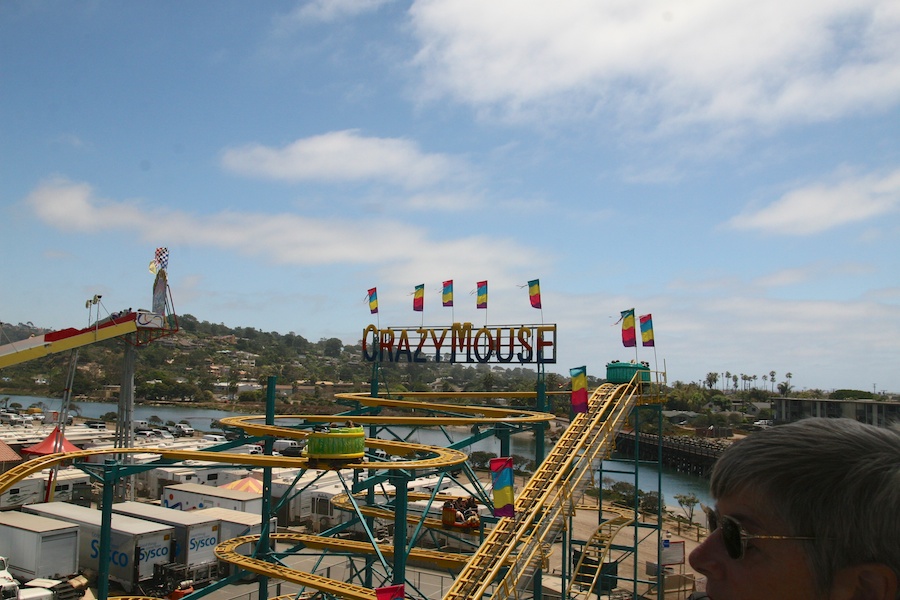 Yes... She is a crazy mouse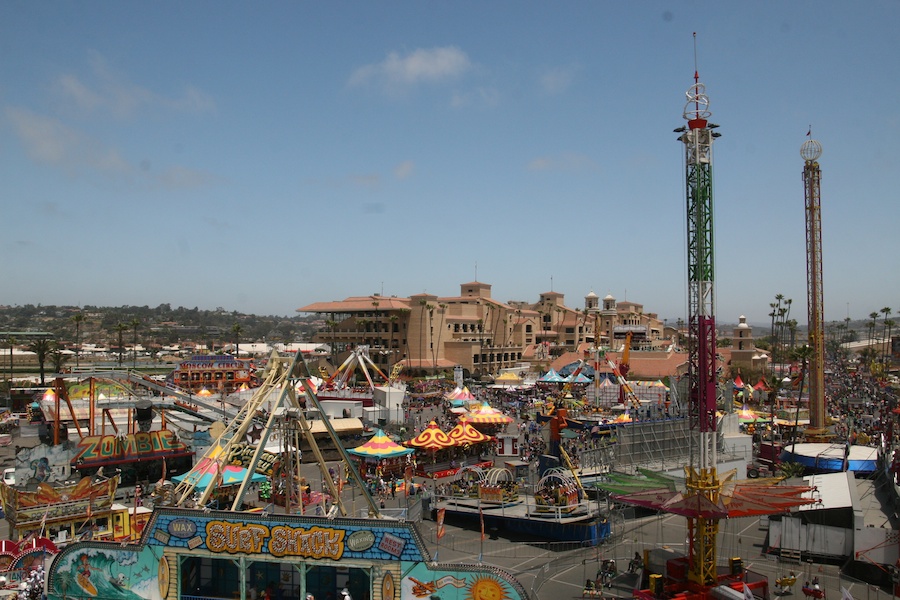 The Del MAr Racktrack look like a minature... But, it isn't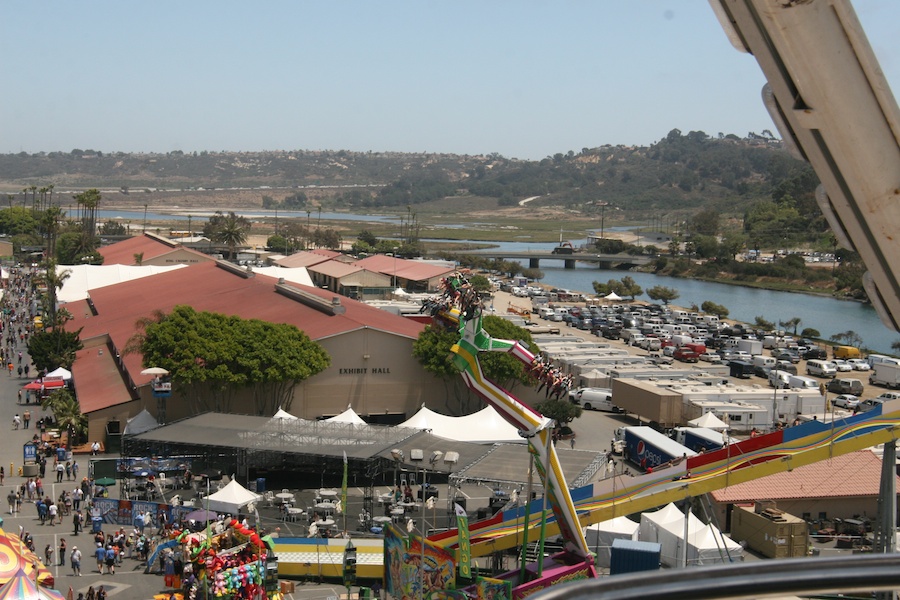 Those people are going upside down

Scanning the horizon for pirates
Did You Know? - In 1892, William Somers installed three fifty-foot wooden wheels at Asbury Park, New Jersey; Atlantic City, New Jersey; and Coney Island, New York. The following year he was granted the first U.S. patent for a "Roundabout".

George Washington Gale Ferris, Jr. rode on Somers' wheel in Atlantic City prior to designing his wheel for the World's Columbian Exposition. In 1893 Somers filed a lawsuit against Ferris for patent infringement, however Ferris and his lawyers successfully argued that the Ferris Wheel and its technology differed greatly from Somers' wheel, and the case was dismissed.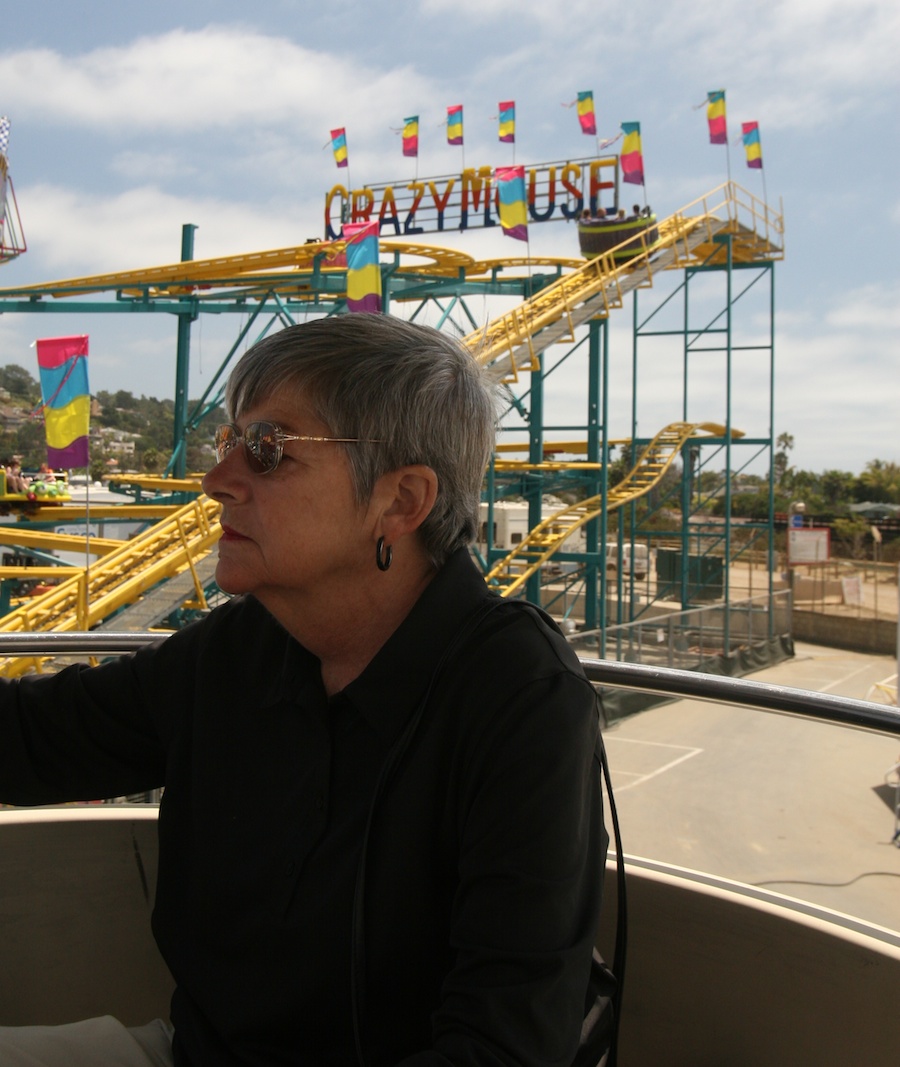 The title fits

Paul's favorite place... At the bottom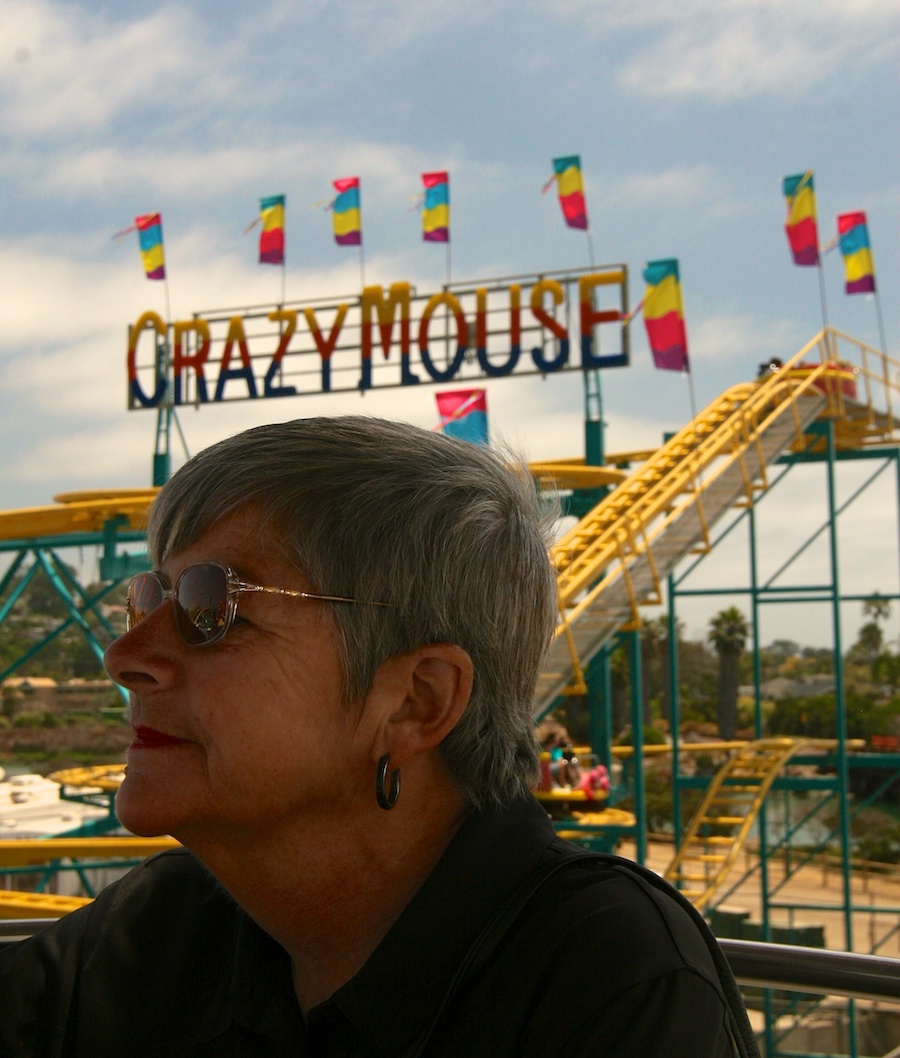 Yes

The carival of products buildings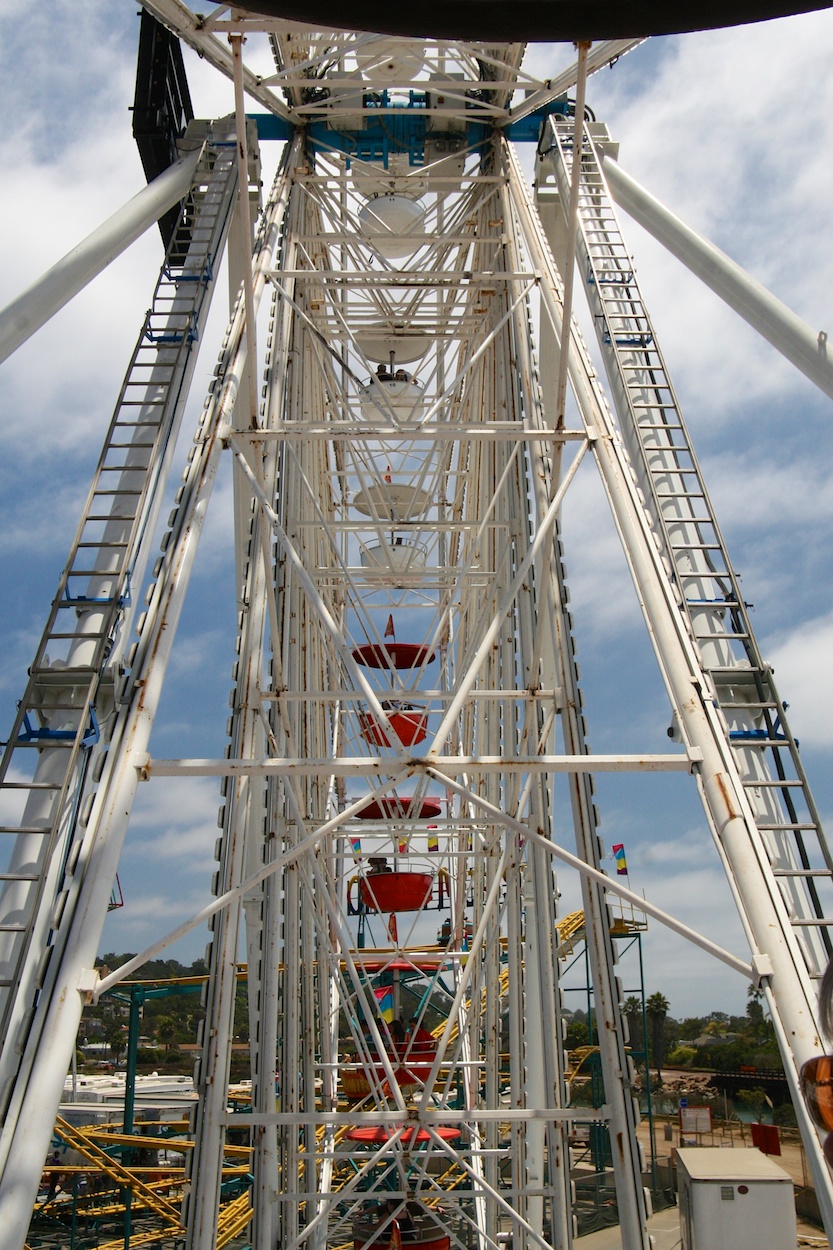 All put together my minimum wage earners????

Come on train!!!!
Time For Ice Cream

Sad as it was once such a great franchise....
Did You Know? - Farrell's Ice Cream Parlour is an American ice cream parlor chain that was started in Portland, Oregon by Bob Farrell and Ken McCarthy in 1963 . Farrell's became known for their offer of a free ice cream sundae to children on their birthday. The parlors had an 1890s theme, with employees wearing period dress and straw boater hats, and each location featured a player piano.

In 1972, the Farrell's chain was purchased by the Marriott Corporation. By 1975, there were 120 Farrell's nationwide.

Thereafter, sales dropped and most of the parlors were sold off in the 1980s. In 1982, Marriott sold the chain to a group of private investors.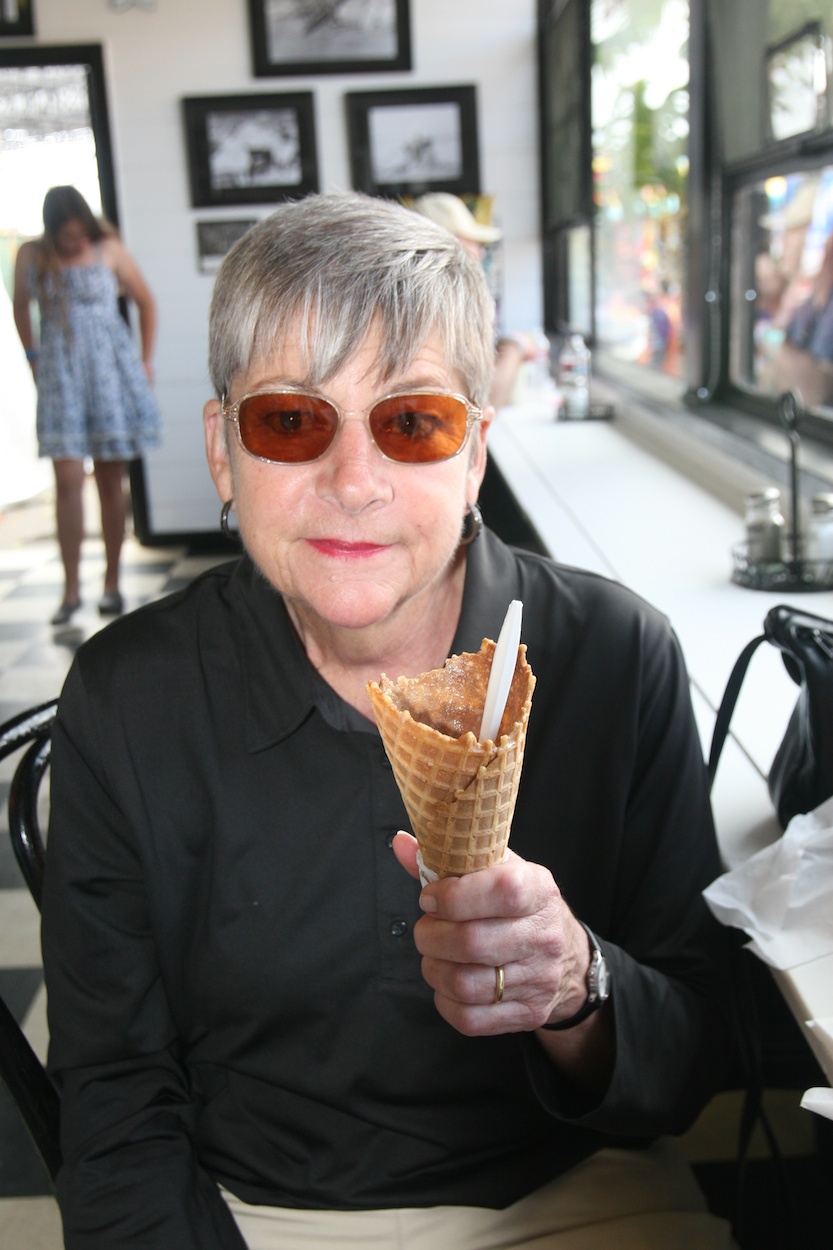 Well, the icream was good!
New Foods
Some of the new items include the "Caveman Turkey Club" (pictured below) -- which features a full pound of bacon wrapped around an extra-large turkey leg. That meaty monster is available at Bacon-A-Fair, where you'll also find the "Manly Gourmet," a bacon-wrapped sausage stuffed with mushrooms, artichokes, and smoked mozzarella, and the "Meat Lovers Hot Dog on a Stick", a deep-fried, beer-battered, bacon-wrapped hot dog.

A pound of bacon wrapped around an extra-large turkey leg....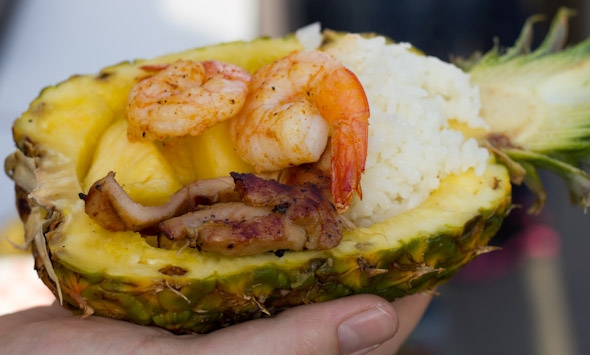 Shrimp, chicken, pineapple, and rice served in a hollowed-out pineapple, from Pineapple Express.

Peanut butter, banana and chocolate funnel cake from Funnel Cake Express.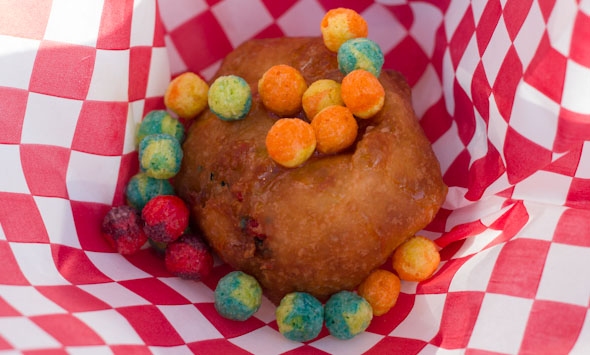 Deep-fried Trix cereal from Chicken Charlie's
Chicken Charlie's, everyone's favorite fryer, has a few new items for the 2012 season, including deep-fried cereal, deep-fried pork chops, and deep-fried peanut butter and jelly sandwiches. Other sweet options include cookie dough on a stick at the Gingerbread House, red velvet funnel cakes at Funnel Cake Express, and the Del Mar Diner (in Plaza del Mexico) is serving up deep-fried Tang, perhaps in hopes of capitalizing on last year's breakout hit: deep-fried cherry Kool-aid.