After Dinner Dancing With The Nightlighters (Page Three)
(Created December 1st 2017) Last Updated: 09/11/2019 10:35:AM
Dinner is over and it is time to kick up the heals and dance in the winter wonderland!

Every "danceable" Christmas tune known to man
was played this evening!

Making the saxophone a piece of art!

Decisions decisions

Fastest keyboard on Earth...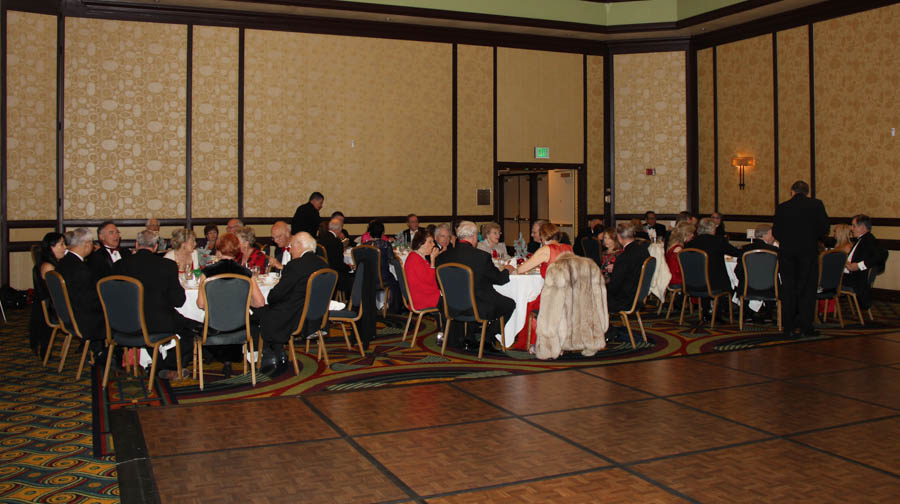 Dessert has disappeared...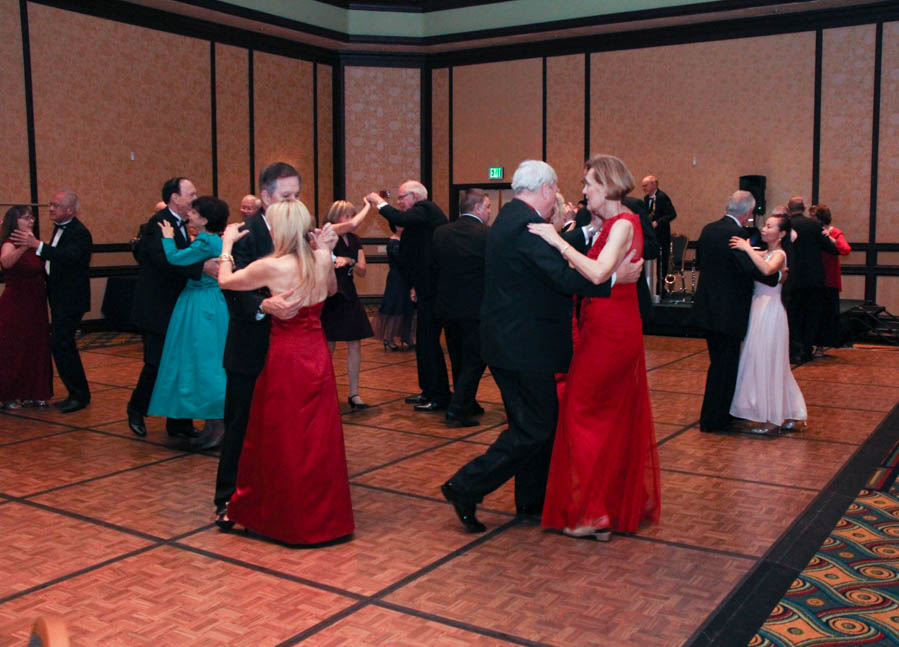 Reds all over... Must be Christmas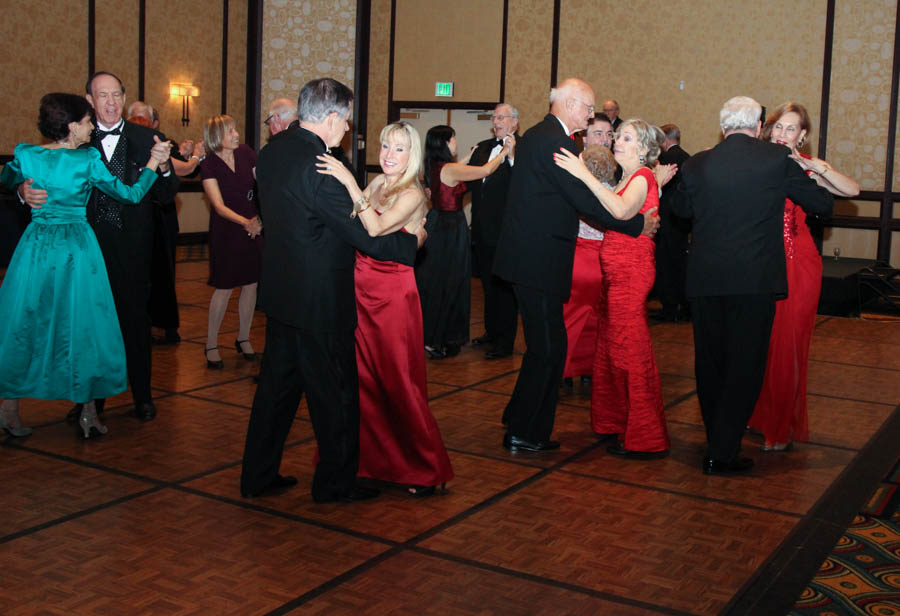 Perfect size dance floor...
Our Dance Directors did a great job! Again!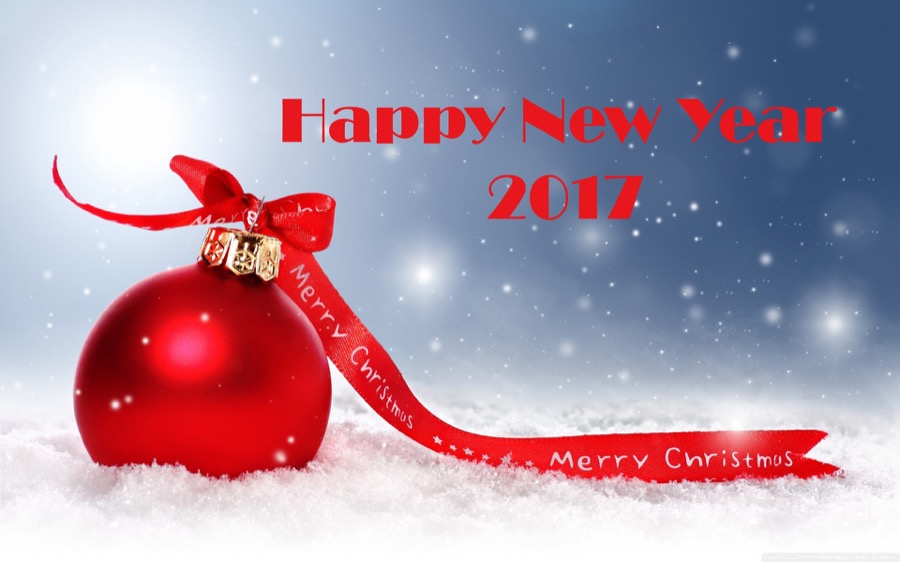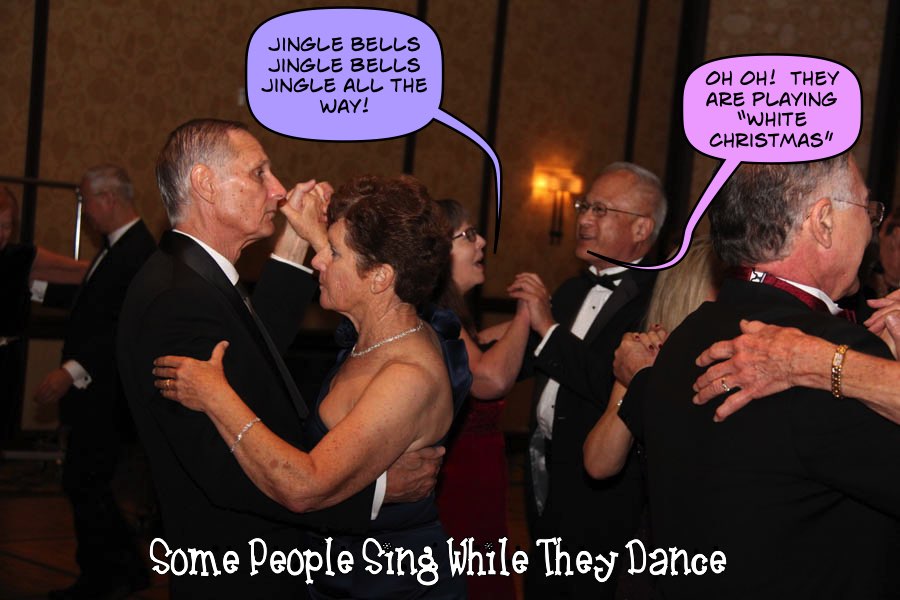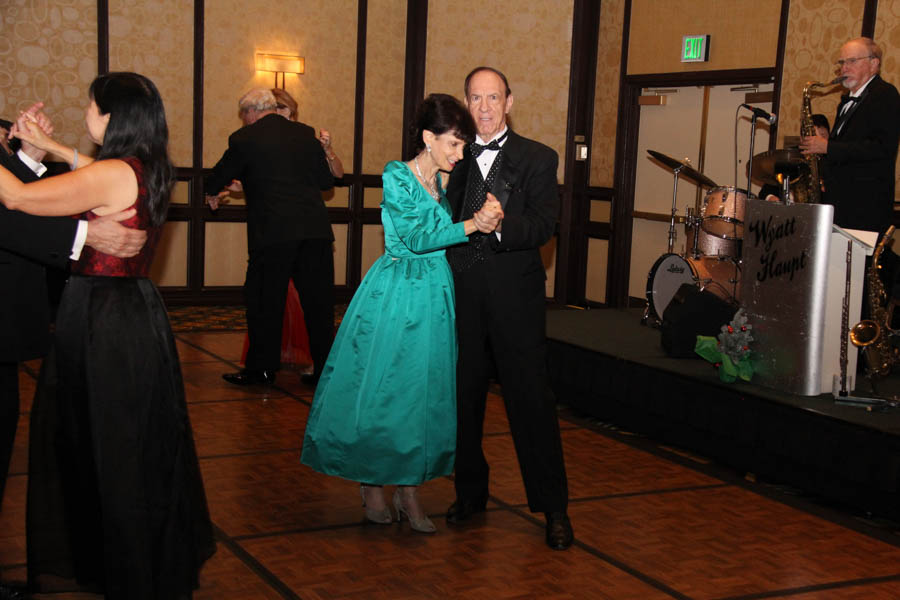 Loving that music!

Hey! There is the cameraman!

Dancing the night away for Christmas is only three weeks away!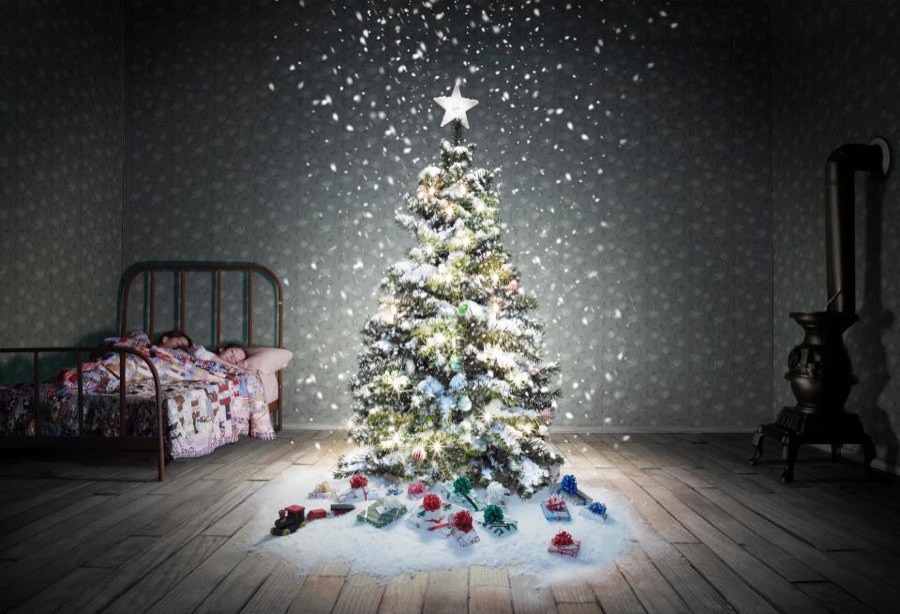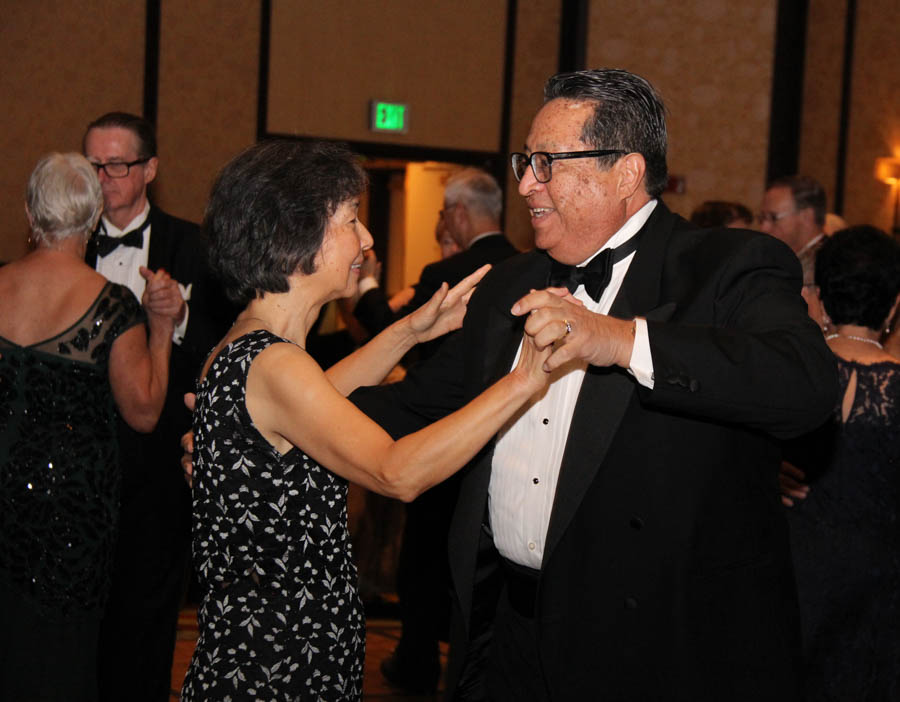 KJ enjoying the music (Kitty & Jose)
Yes... We first thought Kendal-Jackson too!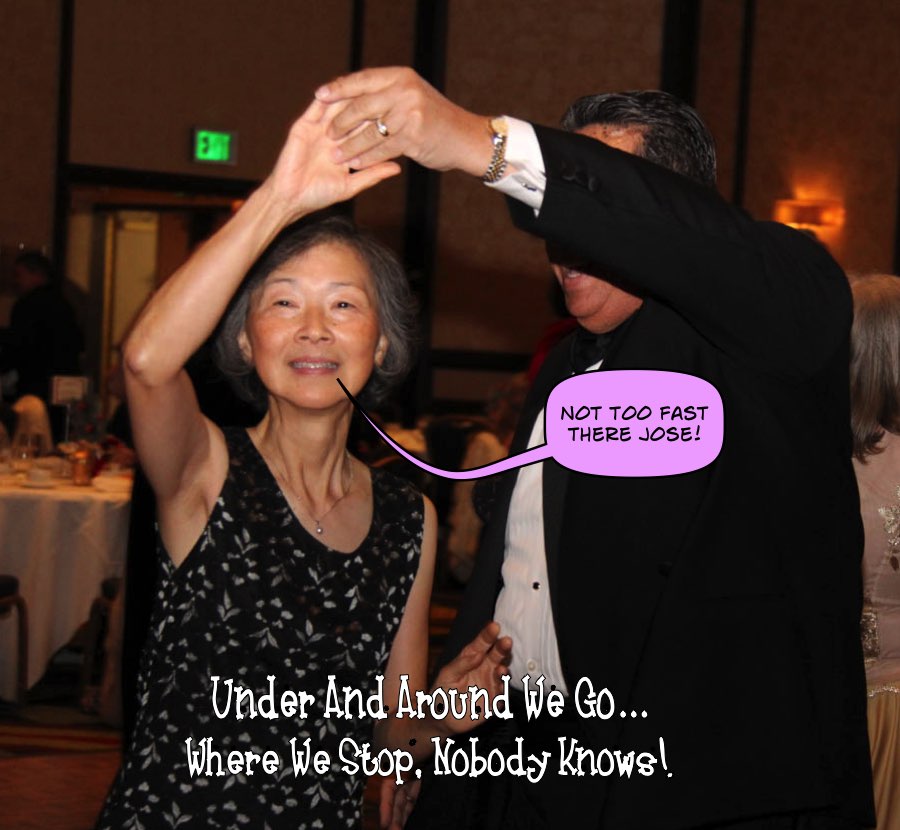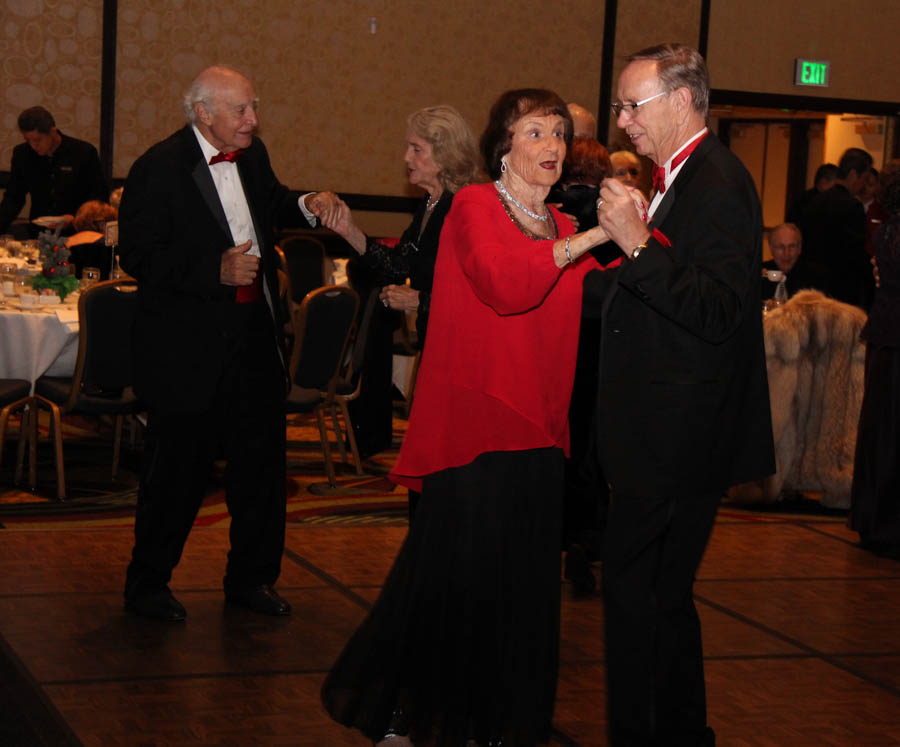 Were is our "hidden microphone" when we need it?"

The dance floor was well occupied all night long!

Karen and Ron are looking great this evening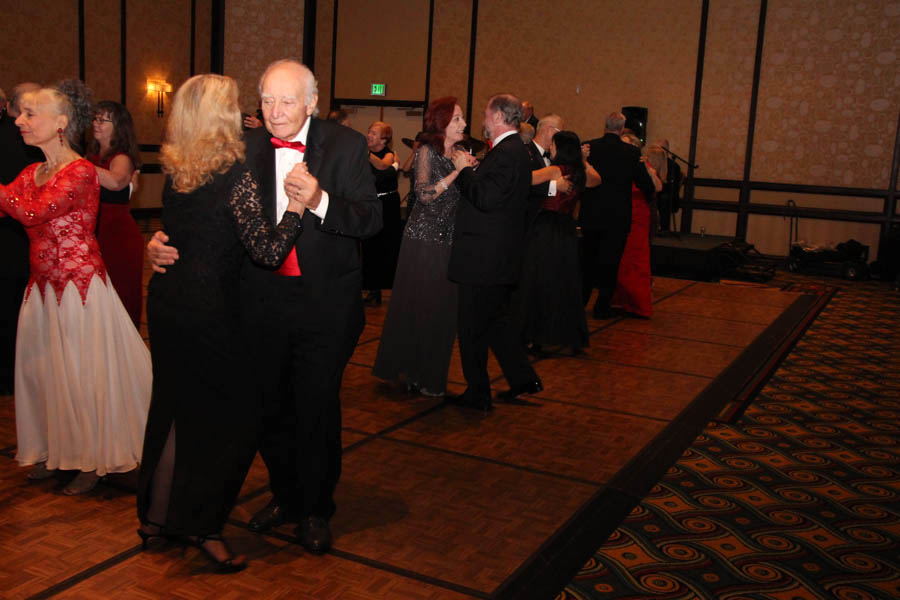 On the edge...

Checking out the dance card!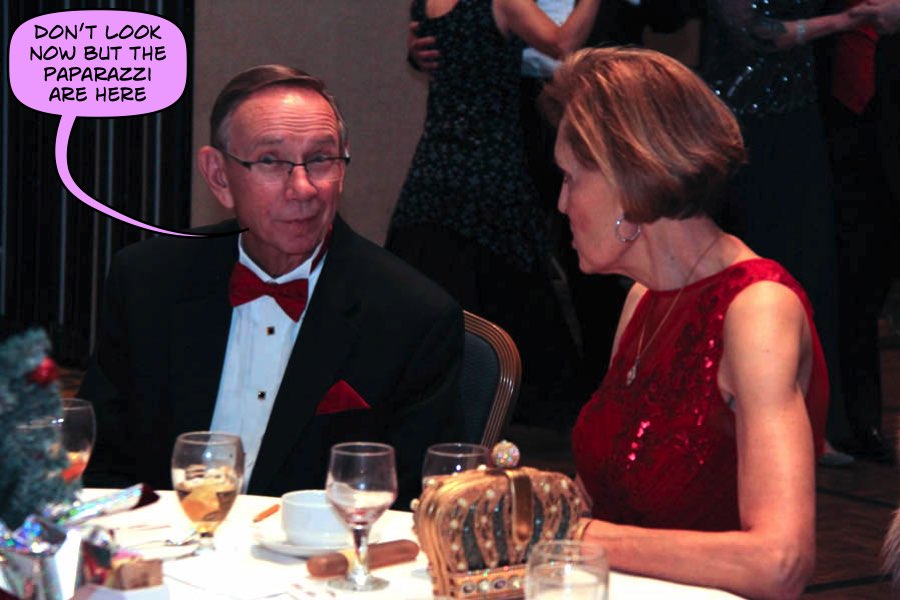 What a beautiful smile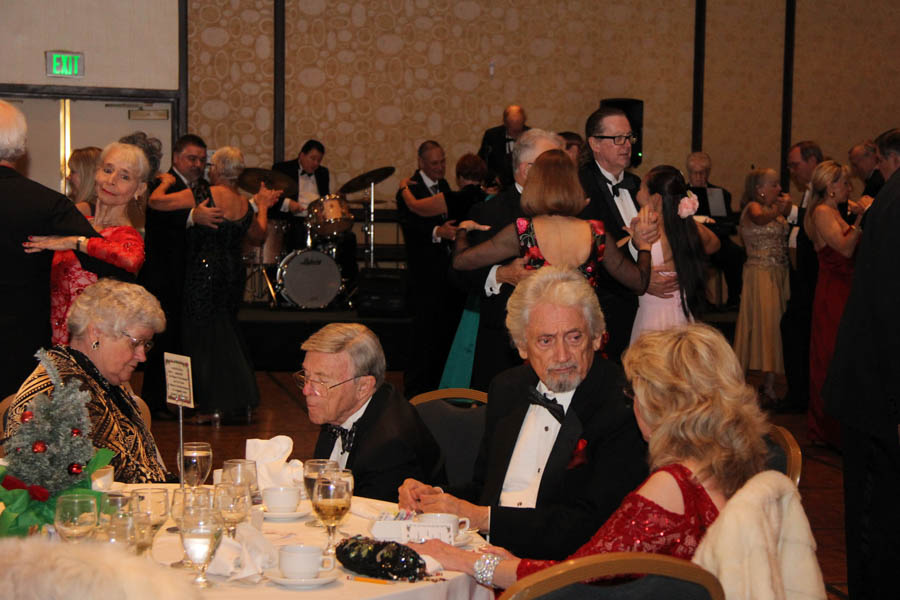 We are all well coordinated... We can dance and visit at the same time!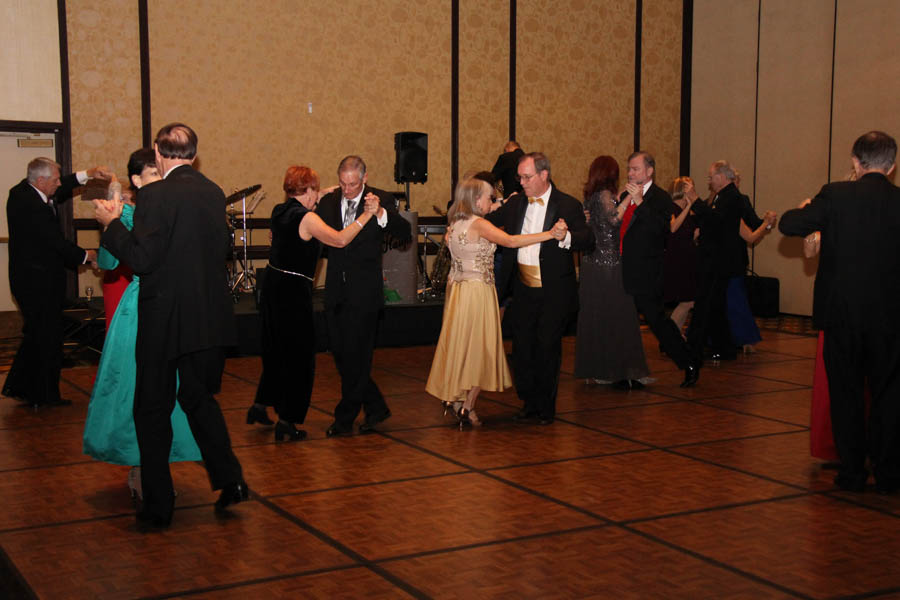 Skaters Waltz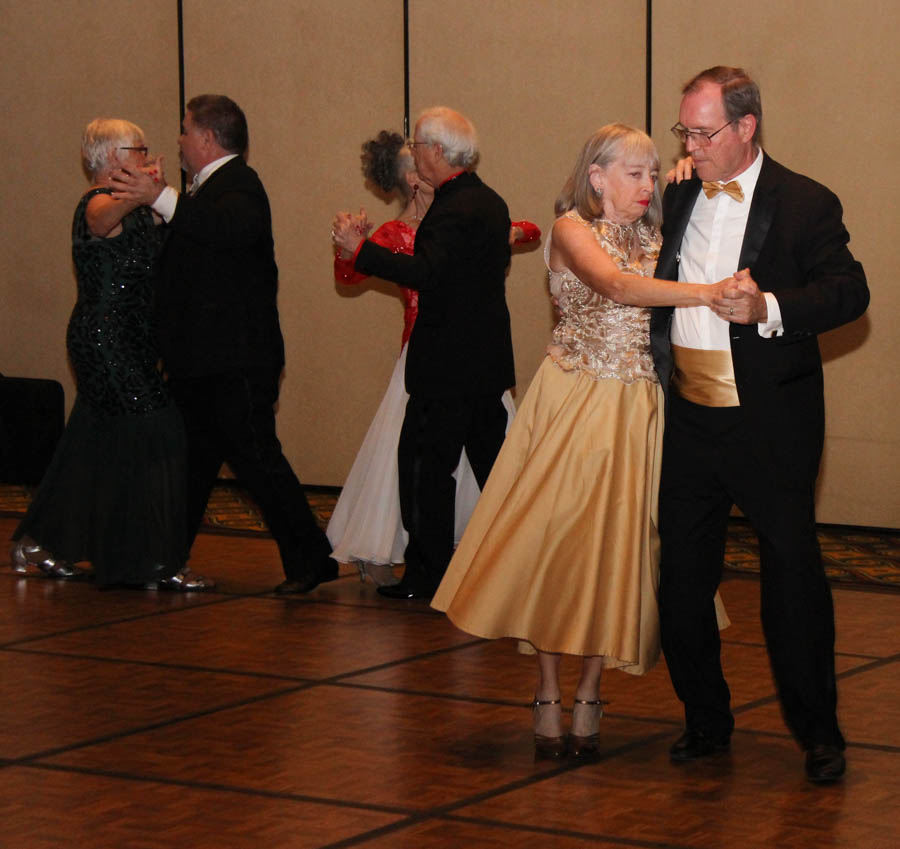 Love those matching colors.... Christmas Gold!

Guests Phil Martin & Mina Dastgheib

Concentrating on the next lead...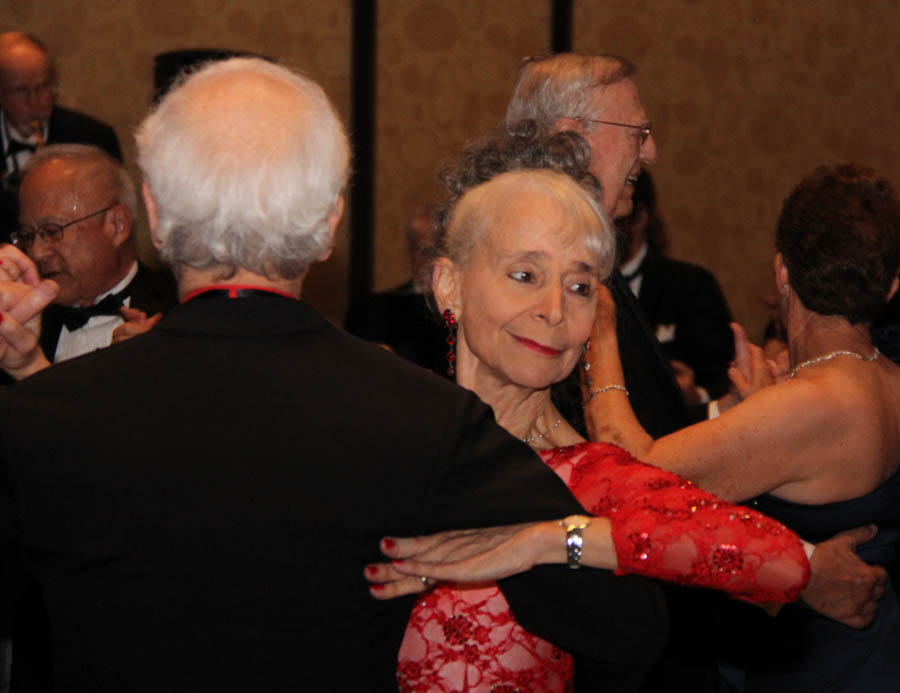 Not a care in the world

Last number in the set... Announcement to come!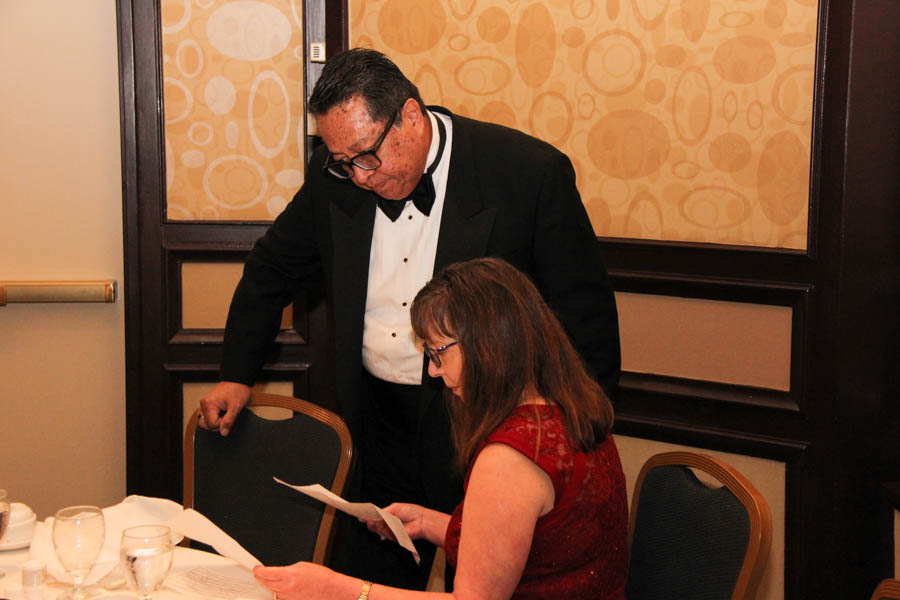 Caught! Working on the details and practicing...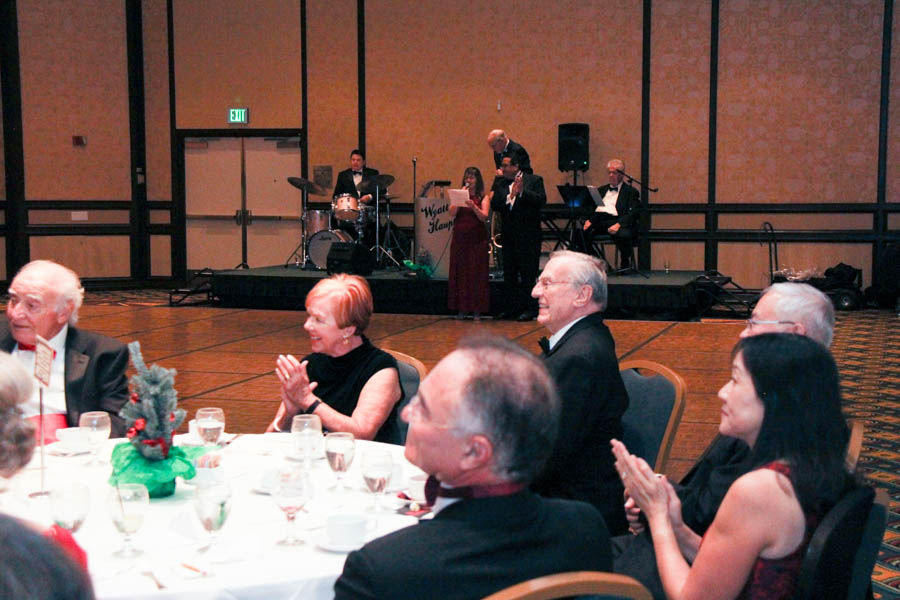 Guest introductions!
We Had Several Guest Couples This Evening:
Phil Hassan & Rose-Cherie Campbell guests of Sam & Susan Lee

Gerald & Polly Goodman guests of Tom & Kathy Berg

Barry & Ann Dalkey guests of Jose & Sherrie Mancera
Phil Martin & Mina Dastgheib guests of Darryl Sue & Kitty Lam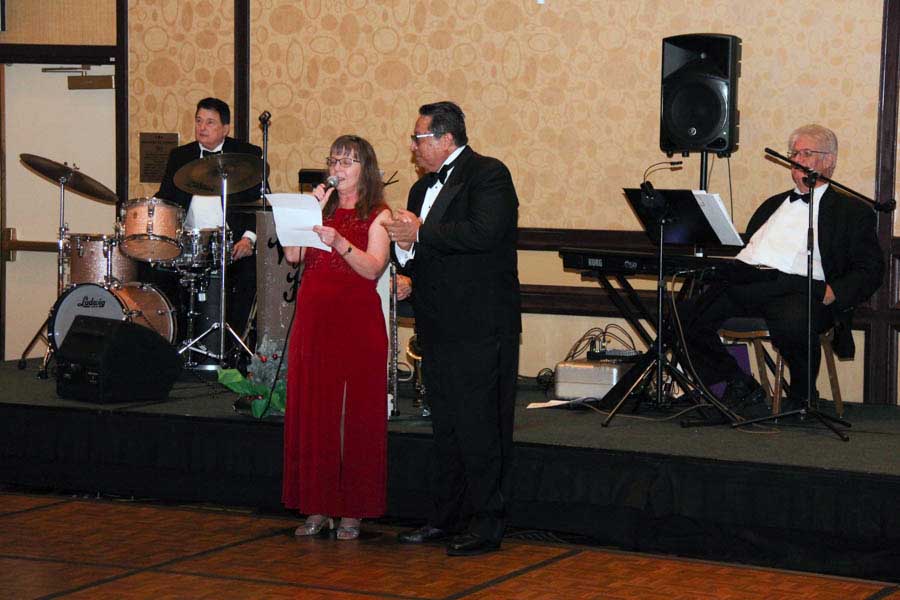 ...and the heroes of the evening are announcements

Thank you Jose and Sherrie for your leadership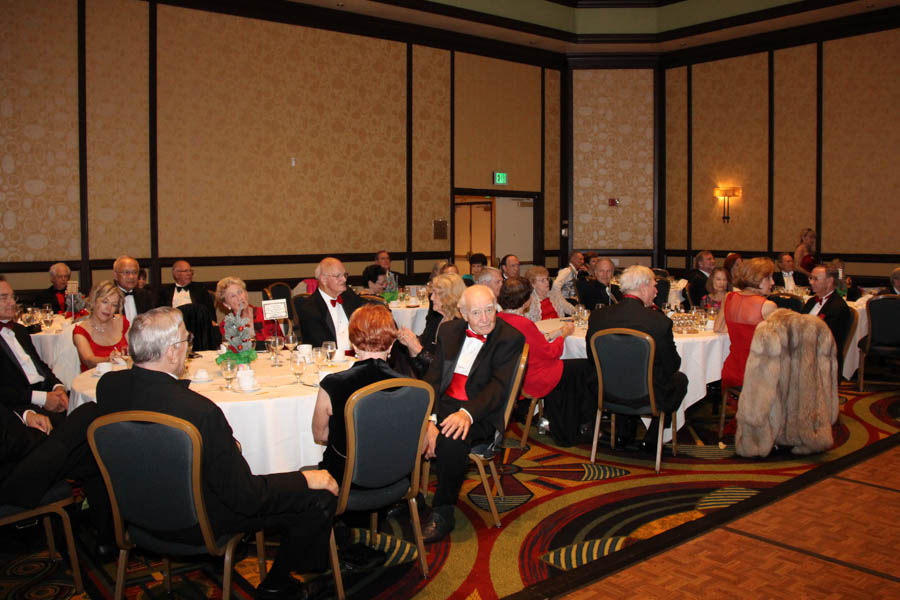 Information received!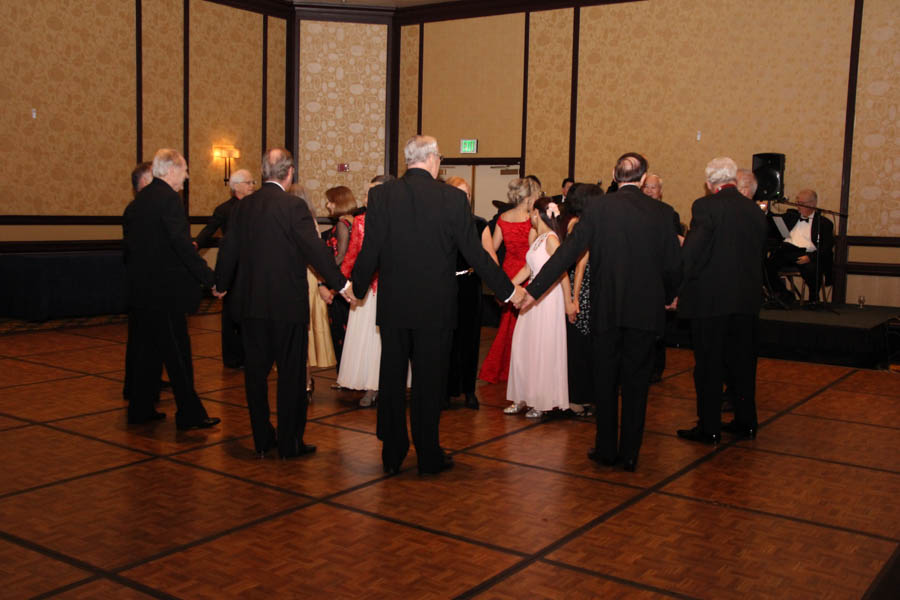 Well done... They have done this before!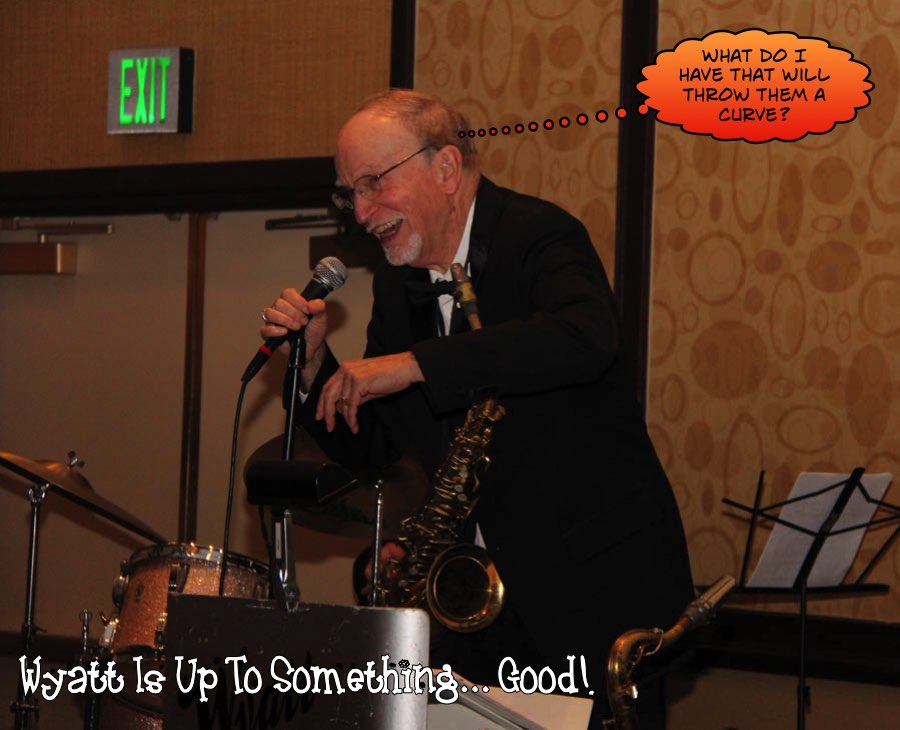 Around and around we go!

The music has stopped... Time to face the music!

Look like have danced together for years!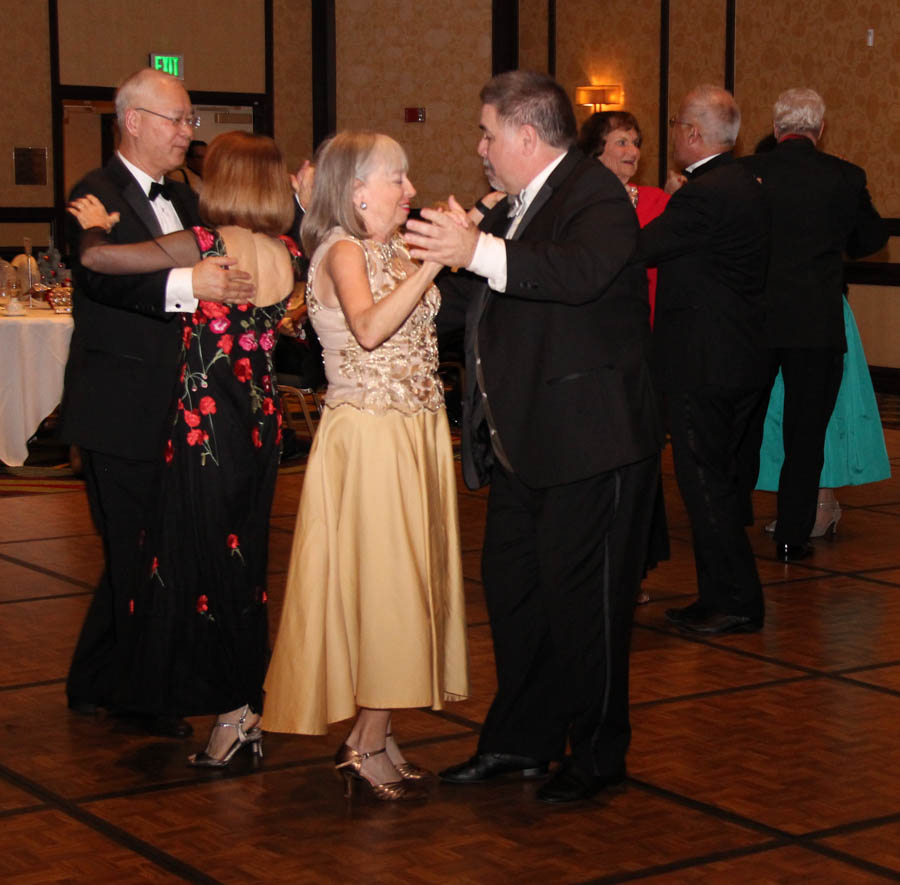 Love the Christmas colors!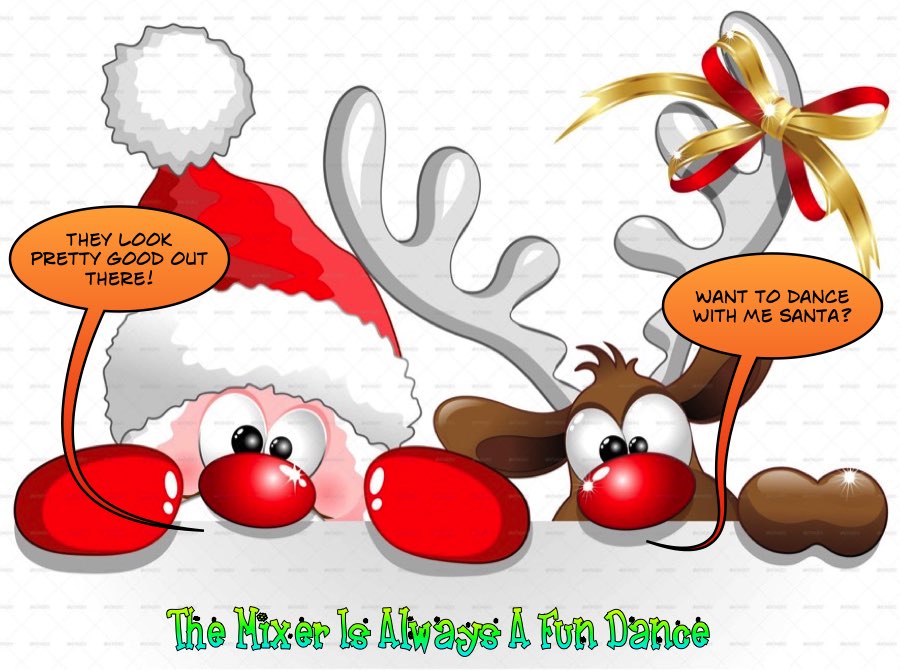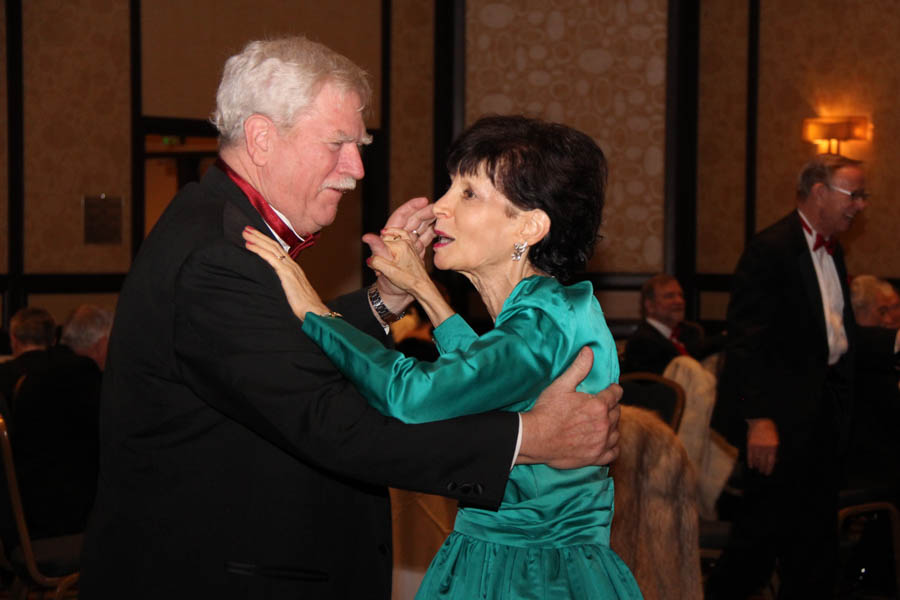 The music is so lively you can't help but sing!

Surrounded... again!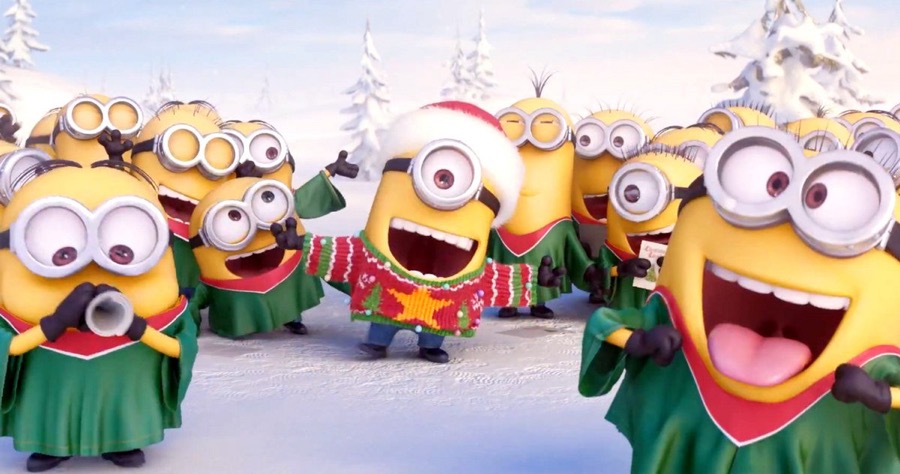 The judges are watching!

Gliding across the floor with the greatest of ease!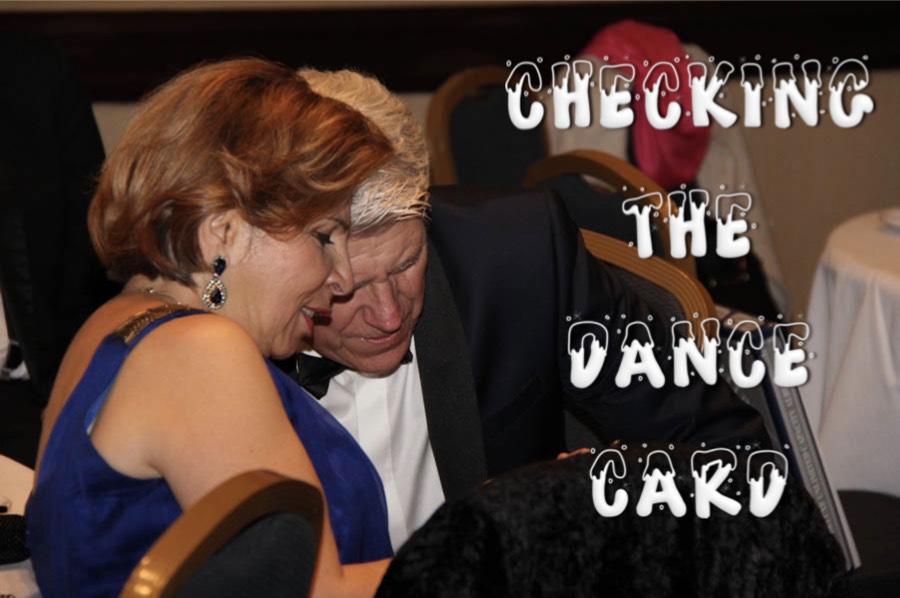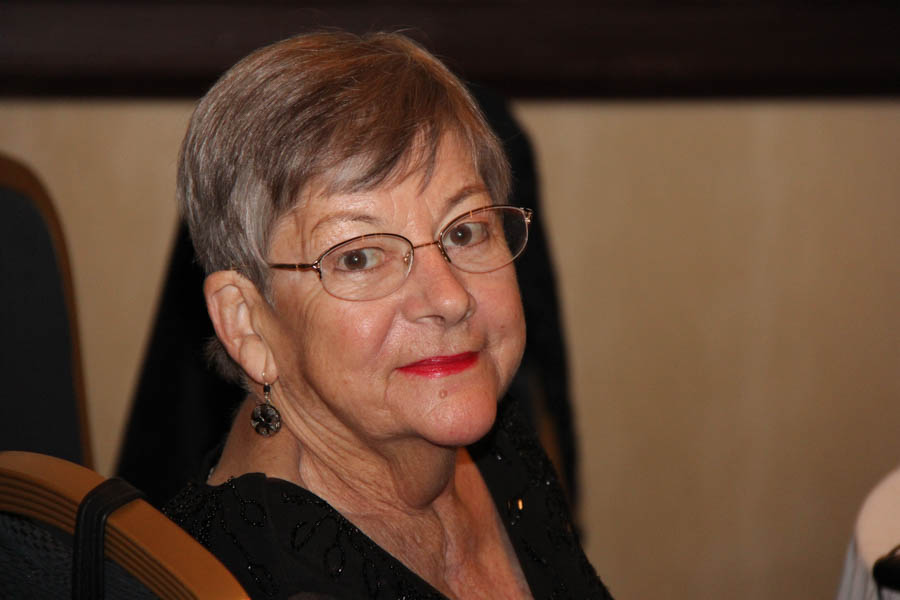 Sue watches the photographer... Makes sure he gets good shots!
Remember? - "God bless us, every one!"
Tiny Tim in Charles Dickens' 'A Christmas Carol' (1843)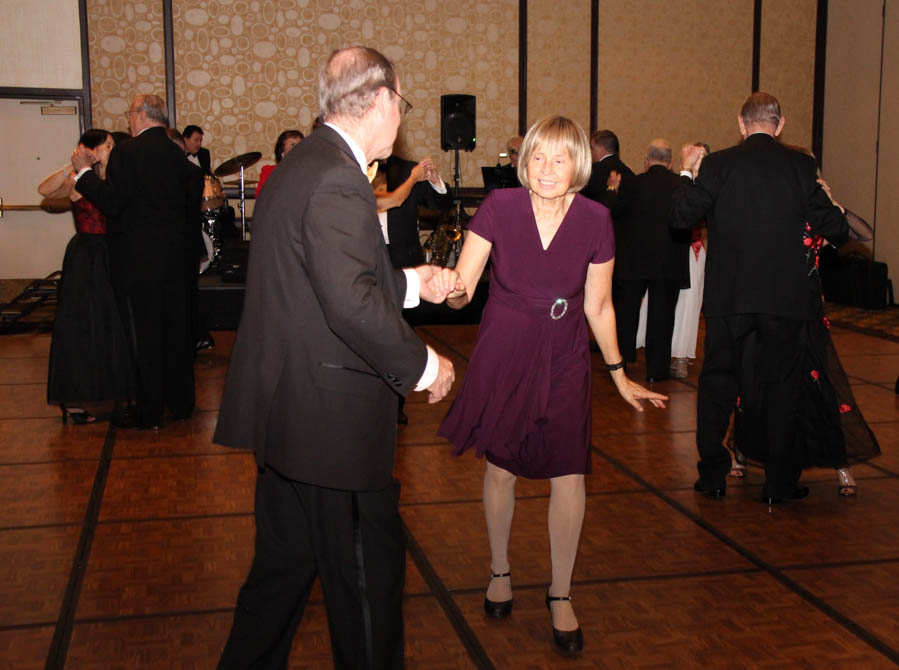 It was a magical evening!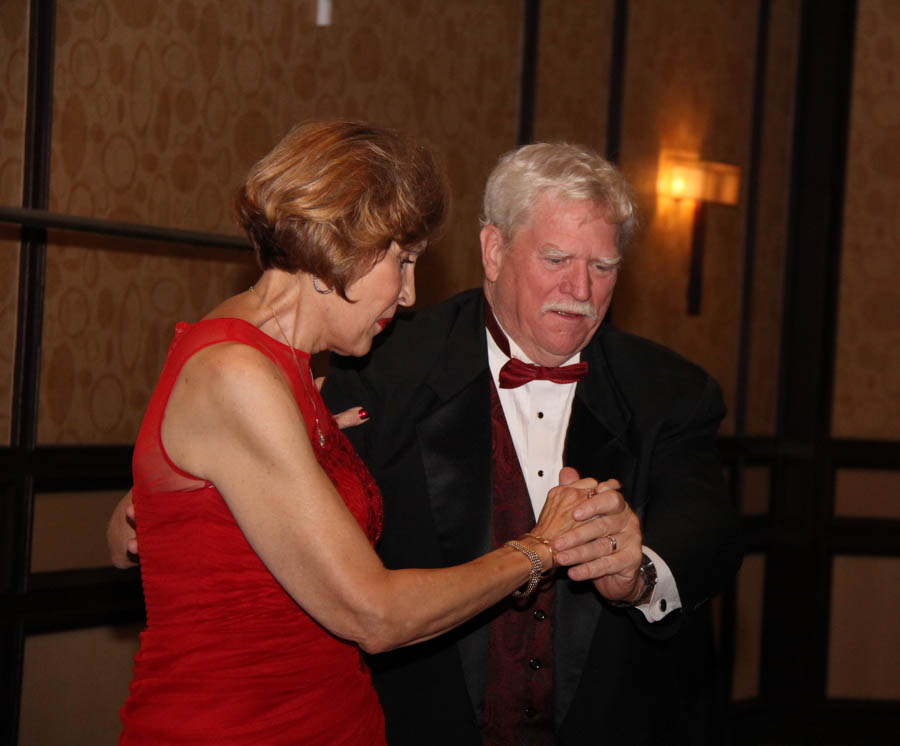 Kathy and Gary making tracks in the show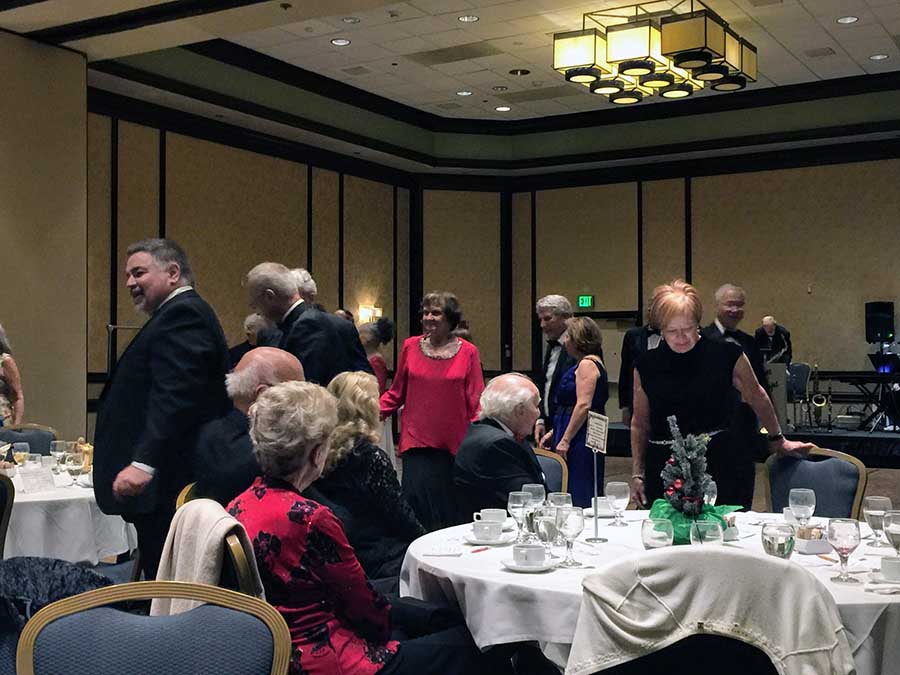 Wrapping things up...

The hard core dancers keep on going

One last tune...