Time To Meet And Greet 08/13/2016 (Page One)
Did You Know? - Shakespeare was a giant dance fan. Of his 37 plays, more than a dozen explicitly call for dance performances: Think of the maskers at the Capulet ball in "Romeo and Juliet," and the fairy circle that guards Titania as she sleeps in "A Midsummer Night's Dream" (not to mention the dancey rhythms of that play's poetry). "As You Like It" and "The Tempest" contain festive masques with dancing. Dance references appear throughout his works.
You Are Invited!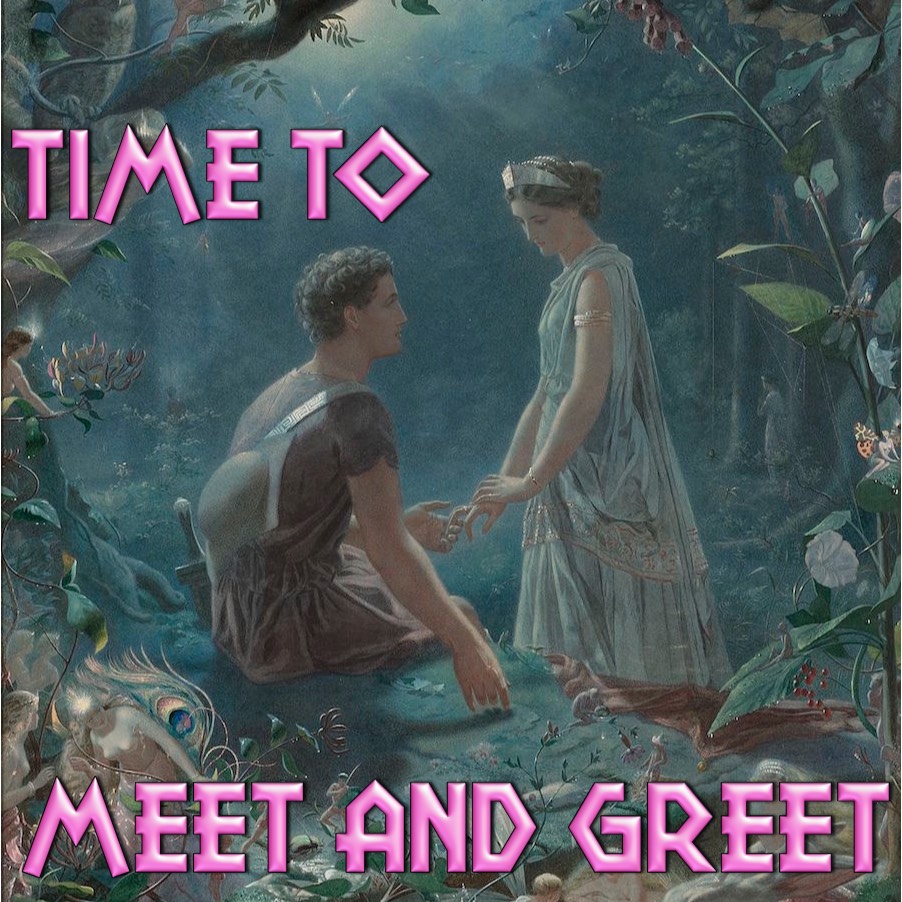 Our tables were beautiful and Roberta prepared special centerpieces
Butterfies, Dragonflies, and magical blue fairy lights!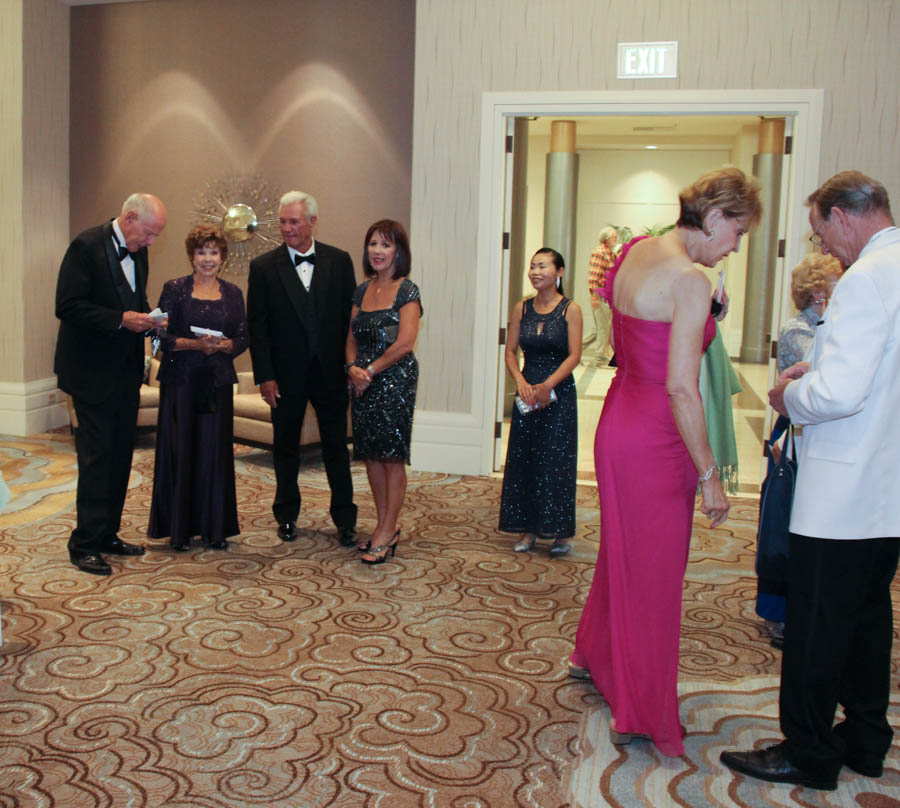 Arriving at the dance...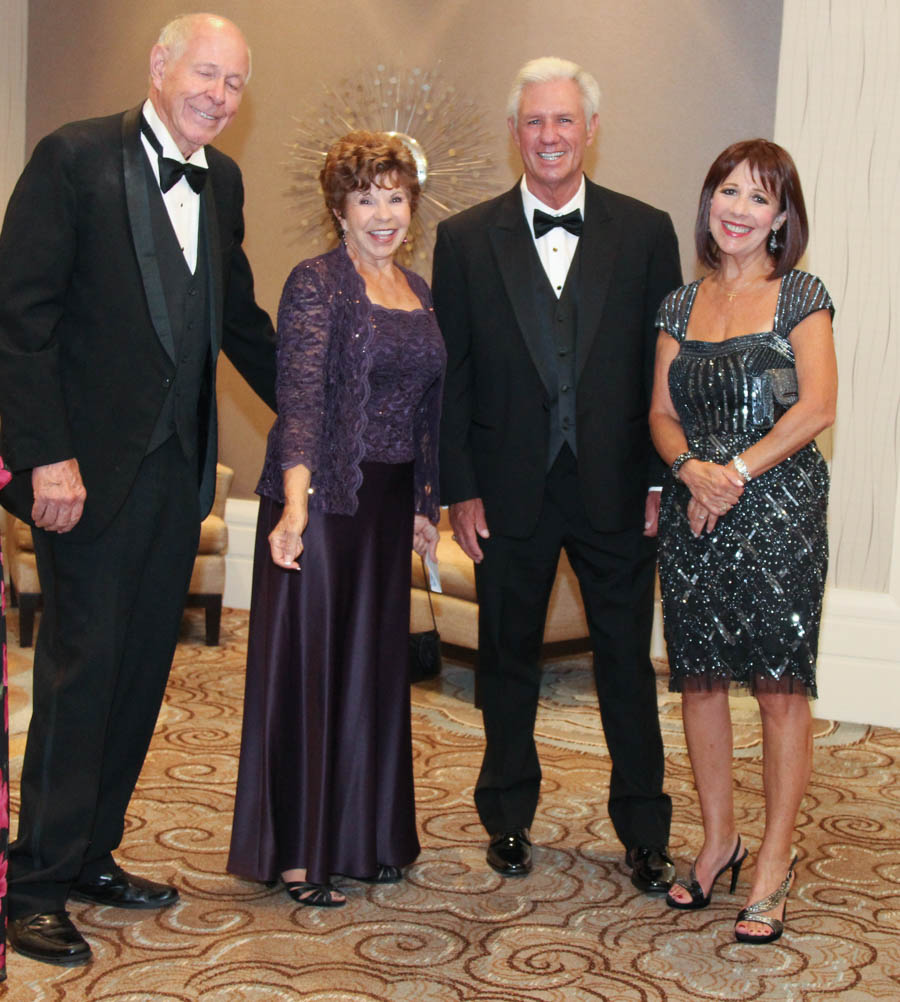 Big smiles!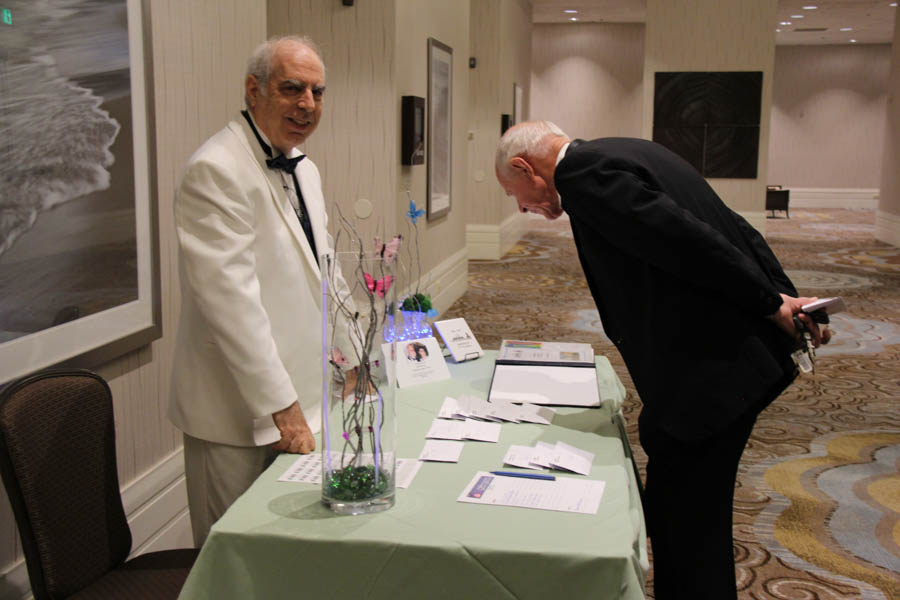 "I wonder if I was invited?"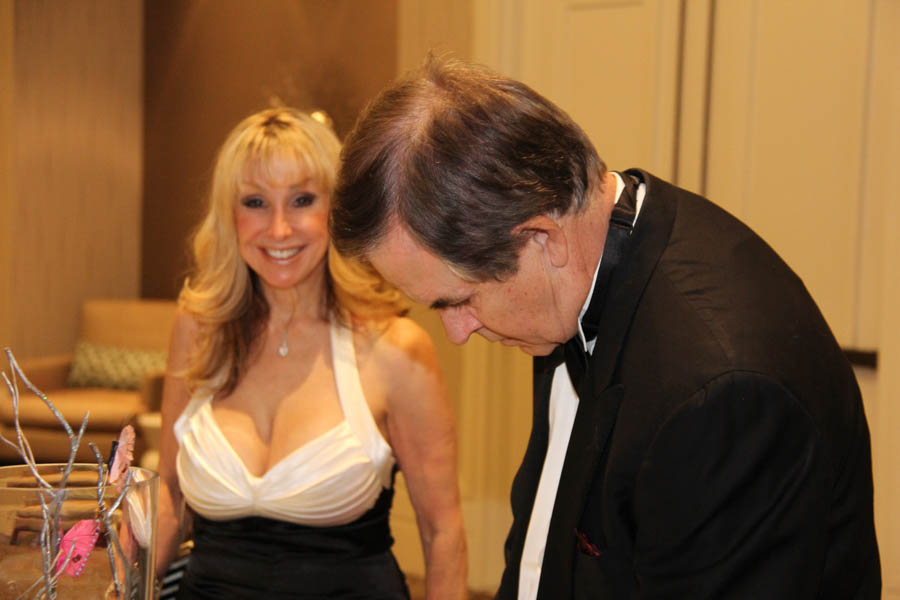 Welcome... Dancing will begin shortly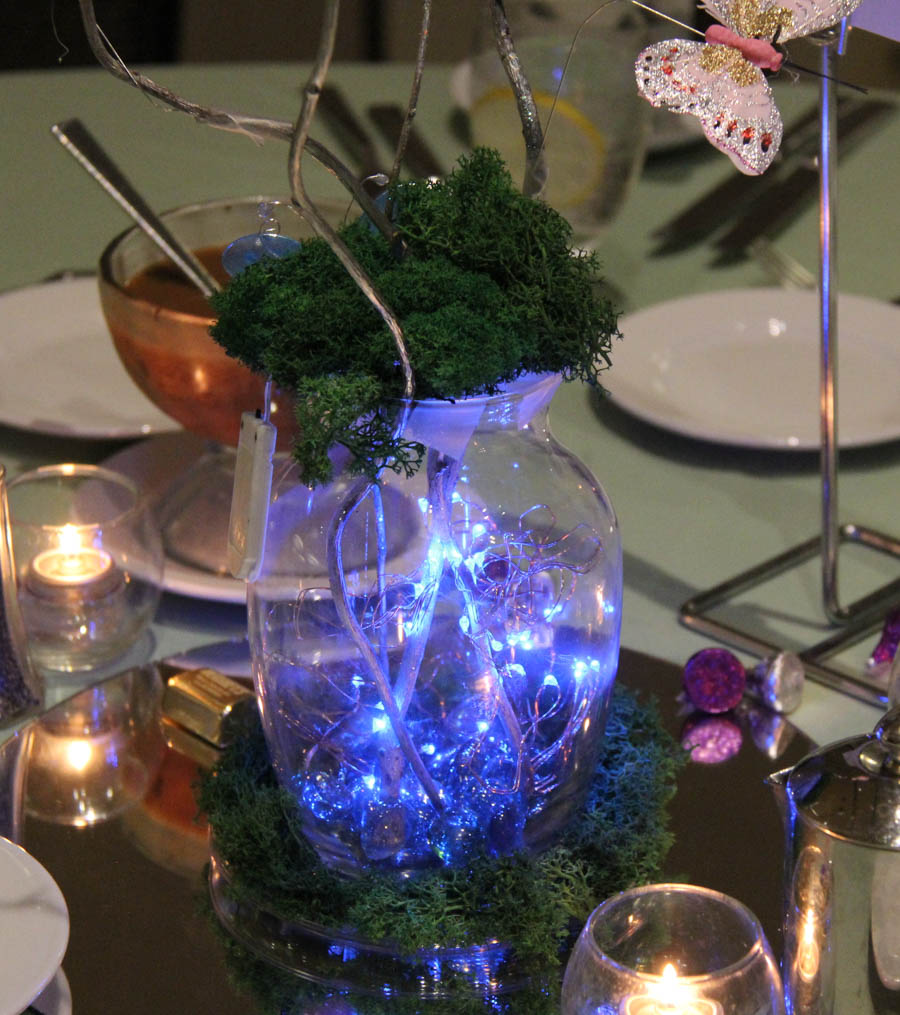 I do believe I see Tinkerbell!

You must listen carefully

Our tables were named after the key characters in Shakespeare's
"Midsummer Night's Dream"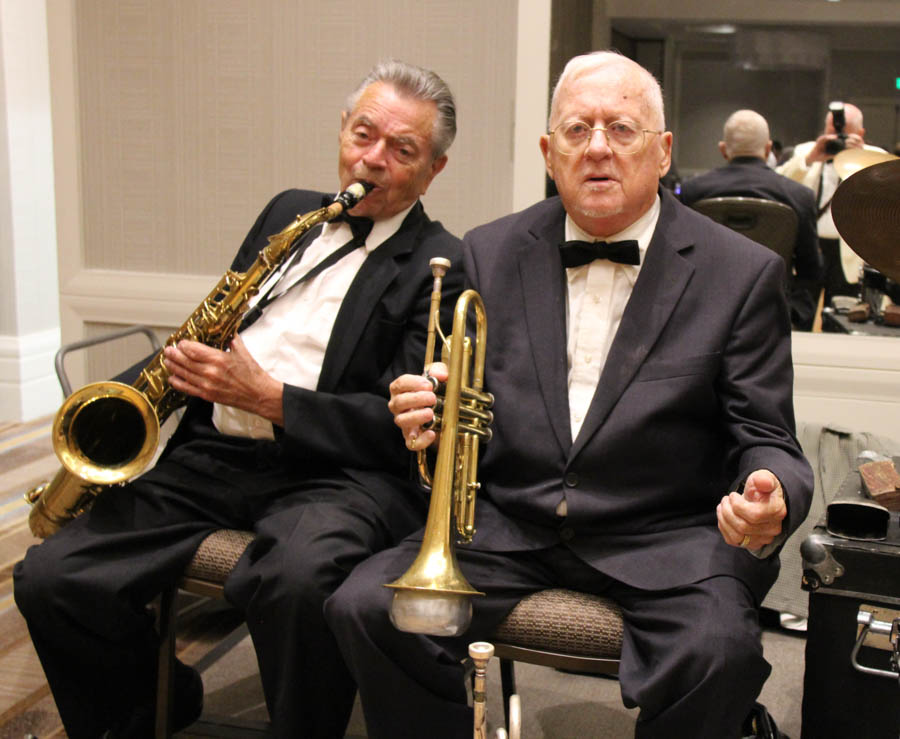 "We are warmed up and ready to go!"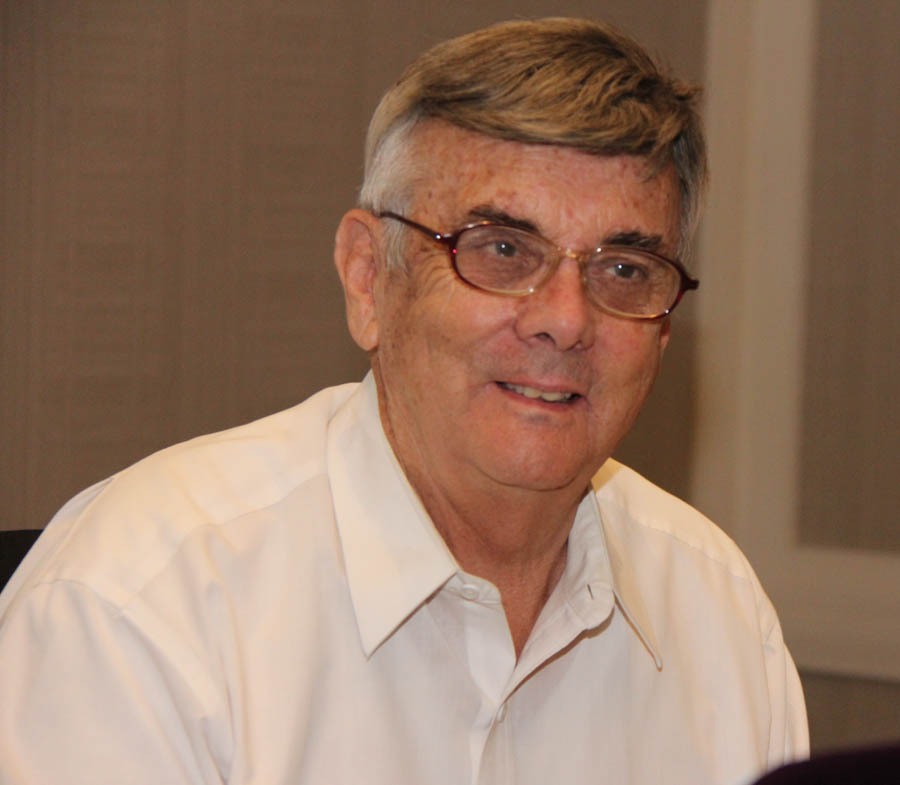 "I am going to tickle the keys all night long!"


Nice to be back together again!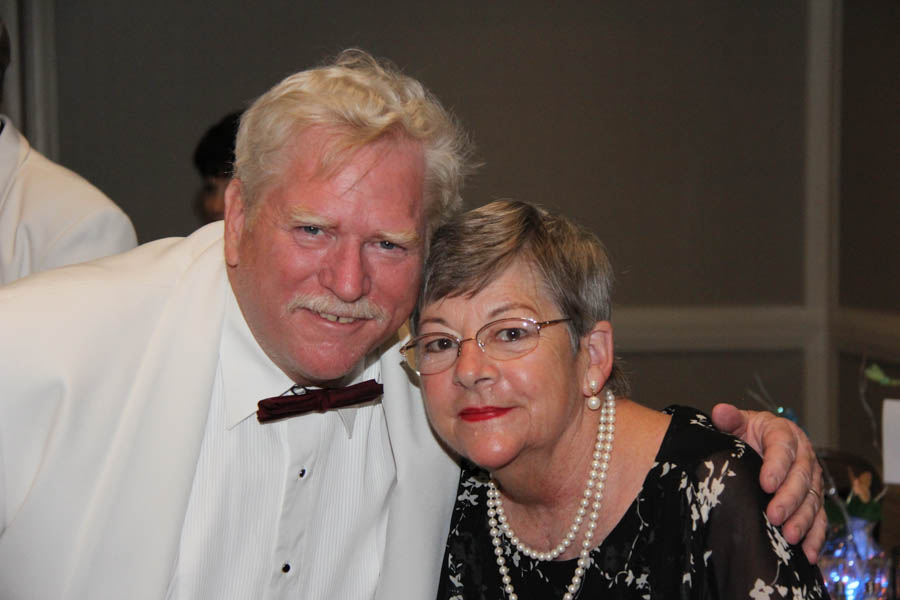 Gary and Sue... A pair to draw to!

Serious conversations do occur... But not too often!
Did You Know? - It is unknown exactly when A Midsummer Night's Dream was written or first performed, but on the basis of topical references and an allusion to Edmund Spenser's Epithalamion, it is usually dated 1595 or early 1596.
Shakespeare had probably already completed Romeo and Juliet and had yet to start working on The Merchant of Venice.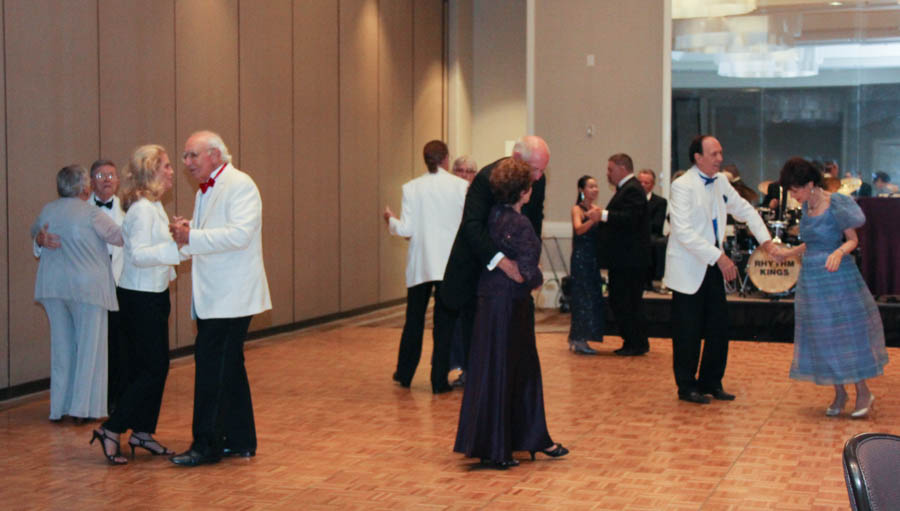 Around and around we go... Where we stop nobody knows!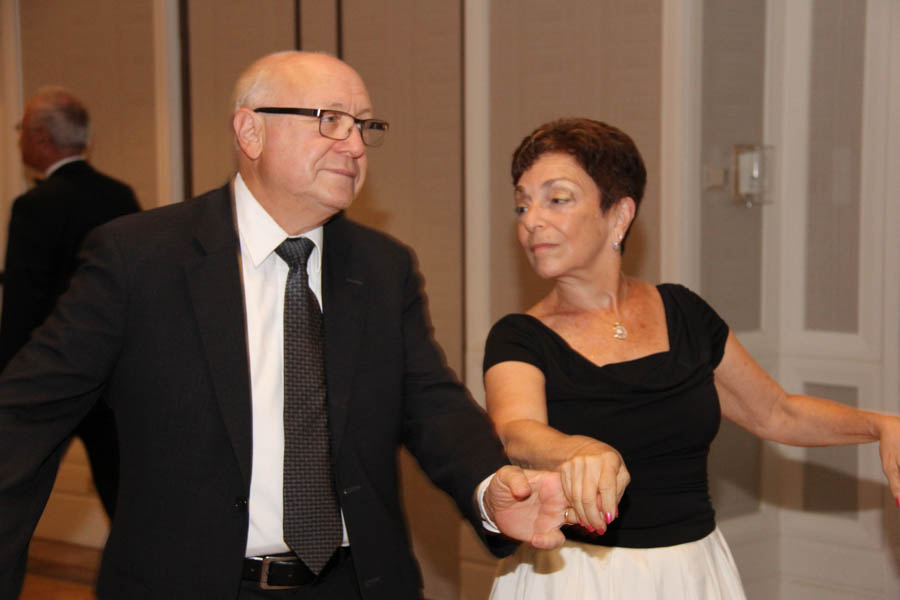 Wonderful dancers enjoying great music from The Rhythm Kings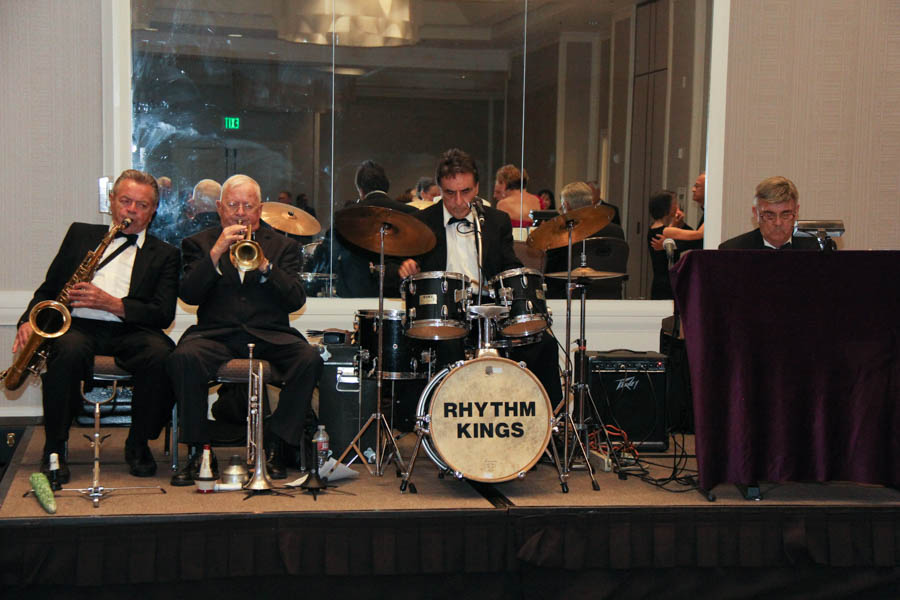 They played a little of everything this evening....
Excellent planning by Joe Barille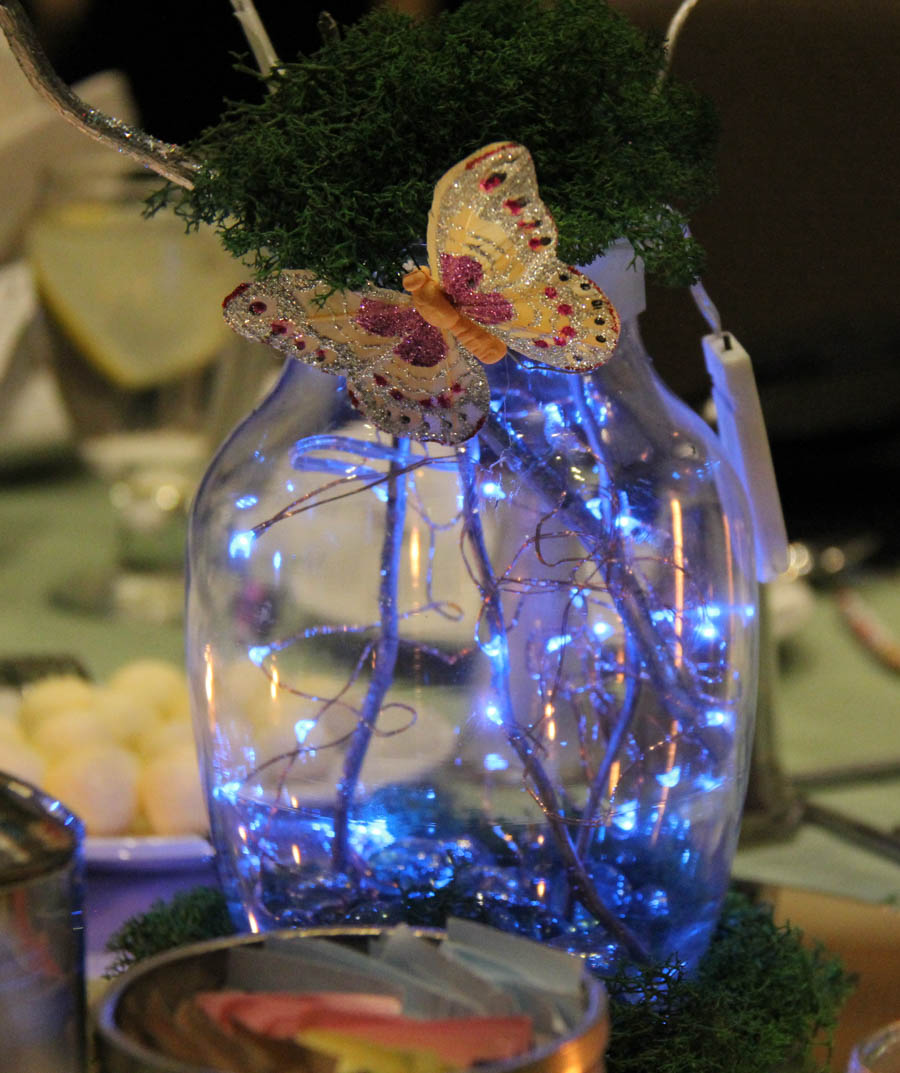 Hold on... That butterfly was not there a few minutes ago!
(Must be some magic in the night!)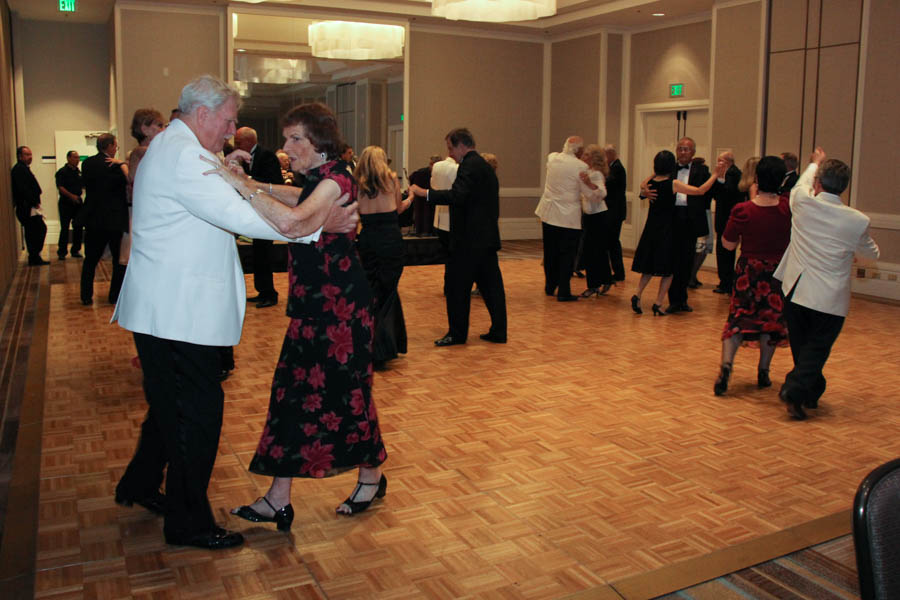 The tempo is picking up...
Everyone is eyeing the oxygen bottles in the corner of the room

They make it look so easy

"Watch out... Here we come!"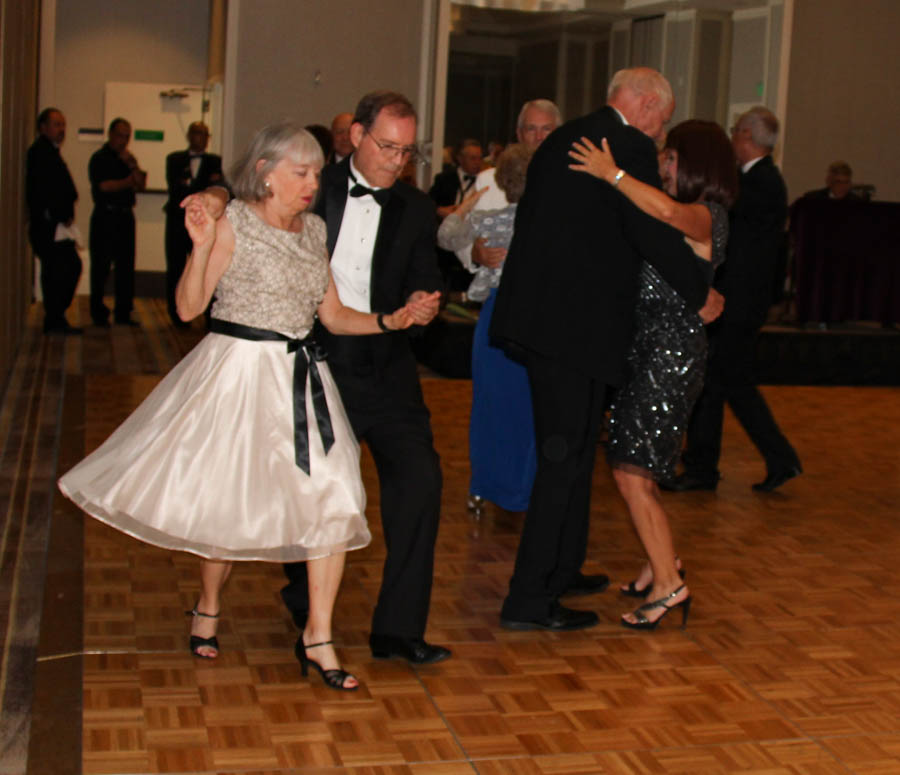 Watch out for the sharp turns...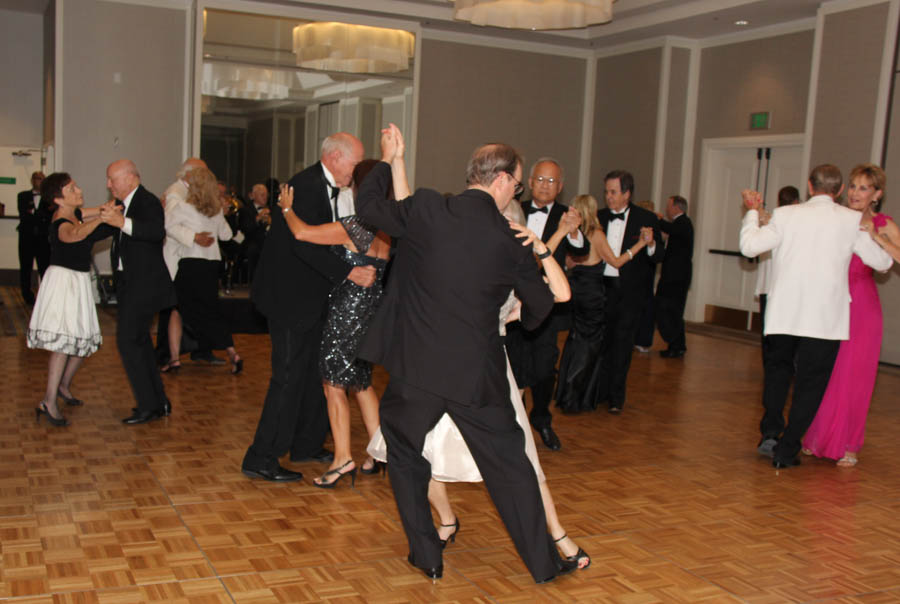 We knew it... There was a "dip" directly in their path!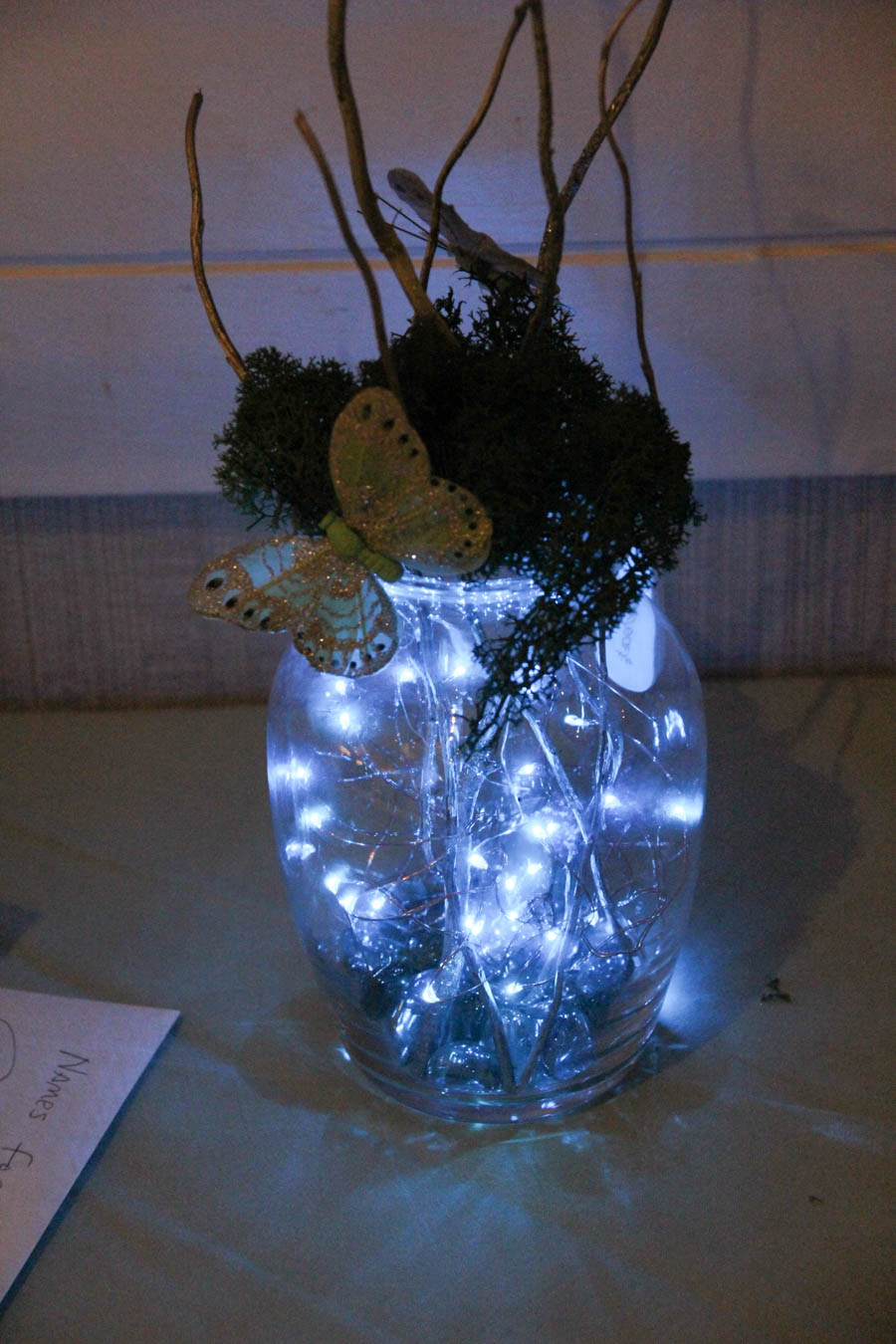 Fireflies? or Fairies?
Did You Know? - According to Thomas Keightley, the word "fairy" derives from the Latin fata, and is from the Old French form faerie, describing "enchantment". Other forms are the Italian fata, and the Provençal "fada". In old French romance, "fee" was a woman skilled in magic, and who knew the power and virtue of words, of stones, and of herbs.

Faie became Modern English fay. Faierie became fairy, but with that spelling now almost exclusively referring to one of the legendary people, with the same meaning as fay. The word "fairy" was used to in represent an illusion, or enchantment; the land of the Faes; collectively the inhabitants thereof; or an individual such as a fairy knight.

The centerpieces added to the magic of the evening
Quotation To Remember: "To live a barren sister all your life,
Chanting faint hymns to the cold fruitless moon." — Theseus' warning to Hermia of what could become of her if she doesn't agree to marry the man her father has chosen for her. (A "barren sister" is a nun.)
Get Your Program... You Can't Tell The Players Without A Program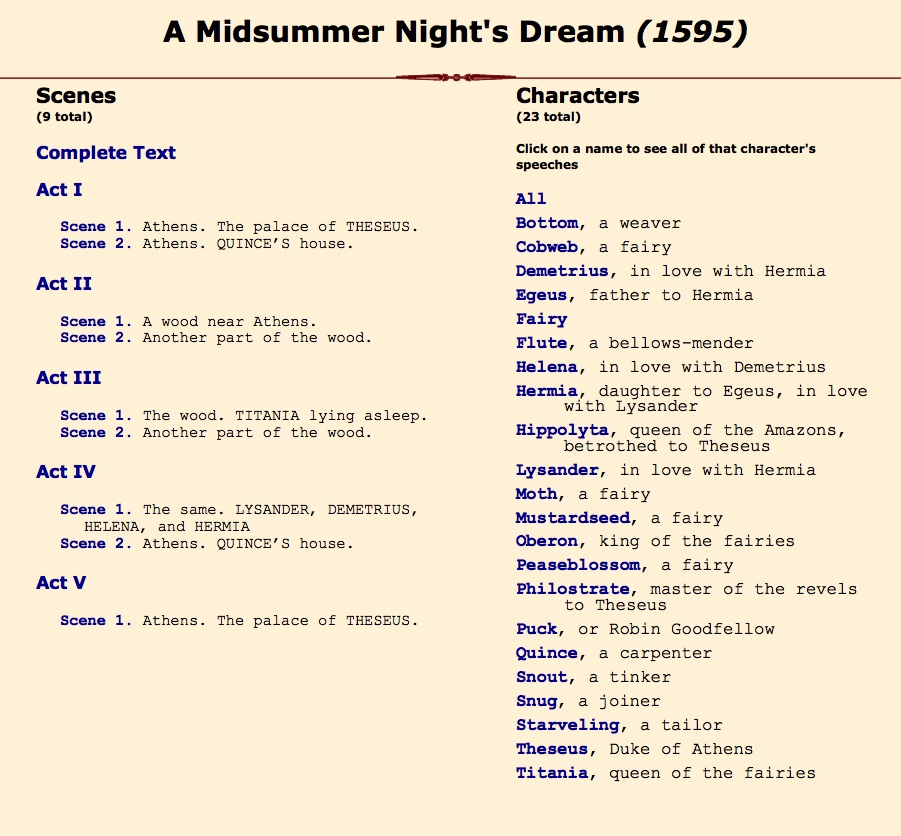 Quotation To Remember: "The course of true love never did run smooth." — Lysander tells Hermia that they are not the only true lovers who have had troubles.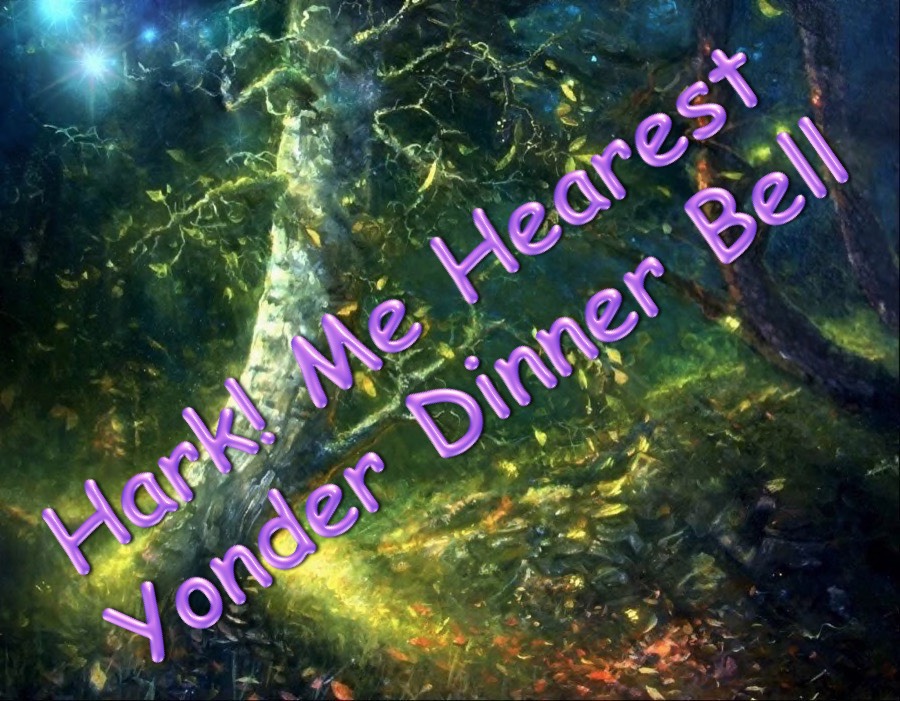 Did You Know? - At two separate times, Felix Mendelssohn composed music for William Shakespeare's play, A Midsummer Night's Dream. First in 1826, near the start of his career, he wrote a concert overture (Op. 21). Later, in 1842, only a few years before his death, he wrote incidental music (Op. 61) for a production of the play, into which he incorporated the existing Overture.
Playing: The Overature To Midsummer Night's Ream