Dancing Gets Serious (Page Three)

Elegance on the floor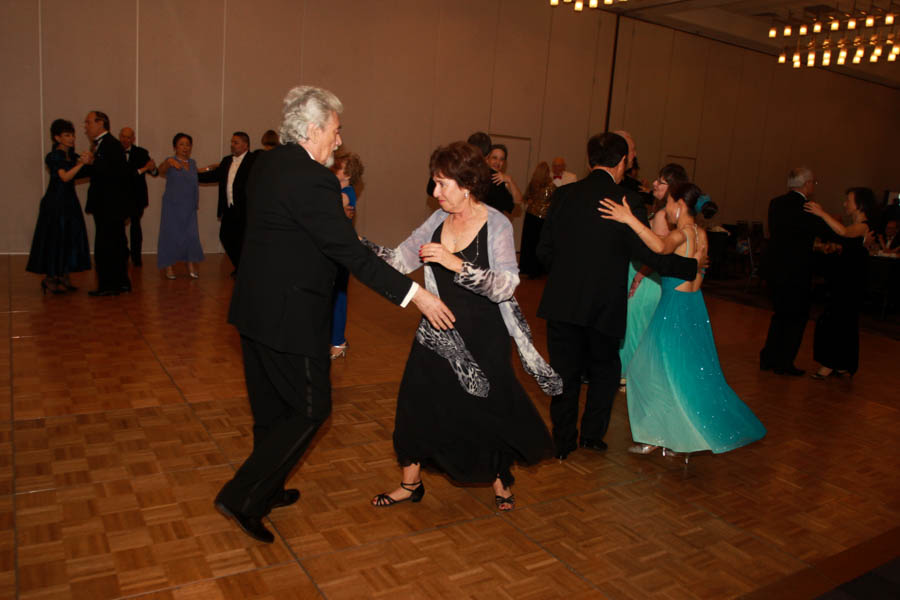 The music of the 1940's is always good to dance to!

The band gets applauded
Did You Know? - The 1940's had great humor!
On May 29, 1947, the armed forces radio station in Tokyo, WVTR, interrupted its evening broadcast of dance music with a disturbing news bulletin: a 20-foot sea monster had emerged from the waters of Tokyo Bay and was making its way inland. The entire region was said to have been thrown into chaos.
For the next hour, a series of bulletins updated listeners on the progress of the "dragon" as it proceeded downtown, derailing trains and smashing buildings.
Troops were said to be battling it, although bullets were useless against it. So instead soldiers were using flamethrowers, grenades, teargas, and phosphorous bombs.
Listeners were advised to barricade themselves indoors and to keep phone lines clear for emergency calls.
One listener later recalled that the reports "continued at a frantic pace, included harrowing rescues and escapes, remote radio links, movement of Heavy Weapons and Tanks and all of the stuff of which the truly epic stories are made. Accompanied by the terrifying screams, roars and shrieks of both the beast and the panic stricken populace. As well as the gun fire and bullhorns of the protectors."
Finally, the monster reached downtown Tokyo. An announcer, identified as Cpl. Jim Carnahan of Chicago, who was providing a play-by-play account of the battle, then told listeners he would "draw nearer the beast."
He did so, at which point the monster stopped, turned, and addressed the listeners in a soprano voice. It said that it wished to congratulate the Armed Forces Radio Station on its fifth anniversary.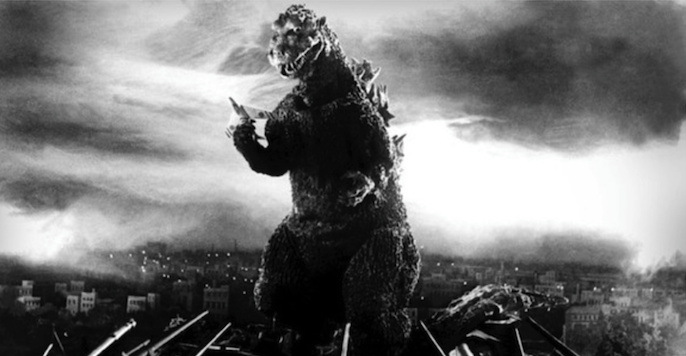 In 1954, the film Godzilla debuted in Japan. The storyline of the movie had close parallels to the 1947 broadcast. Both described a gigantic dragon-like monster rising from Tokyo Bay and wreaking havoc on the city. The similarities between the two have led some to suggest that the 1947 broadcast inspired the Godzilla movie. This is possible. However no one involved in the production of Godzilla ever credited the WVTR broadcast as an inspiration.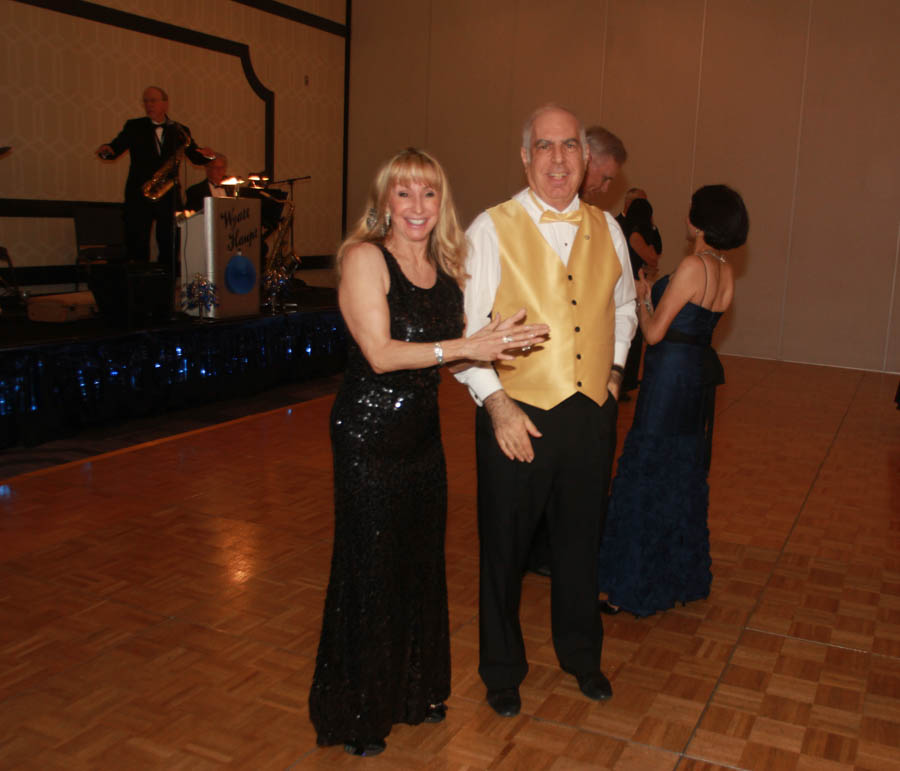 Great music this evening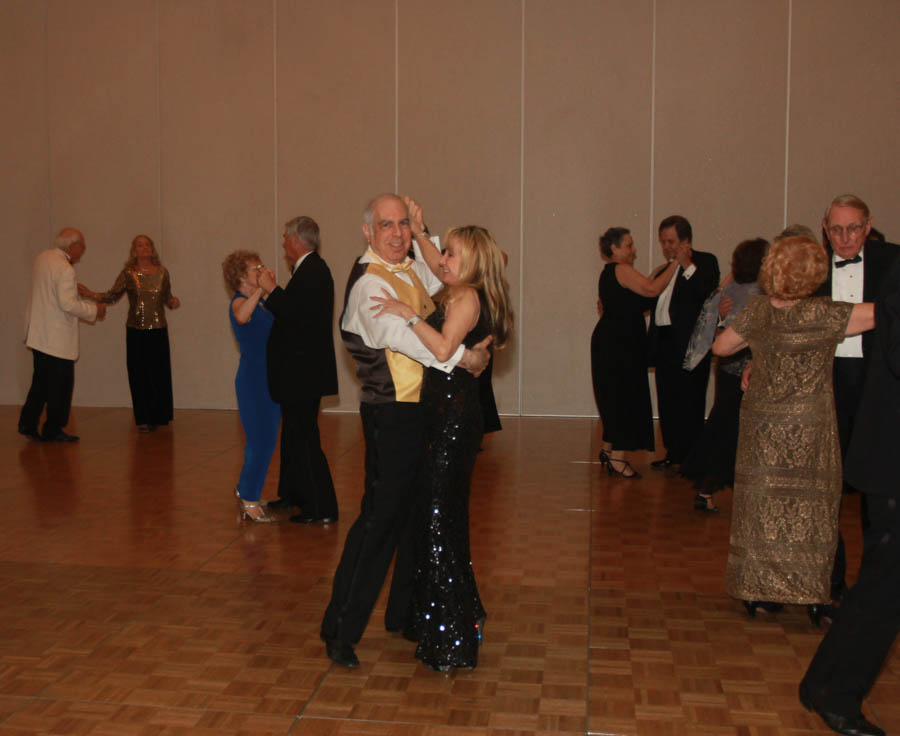 The music never stops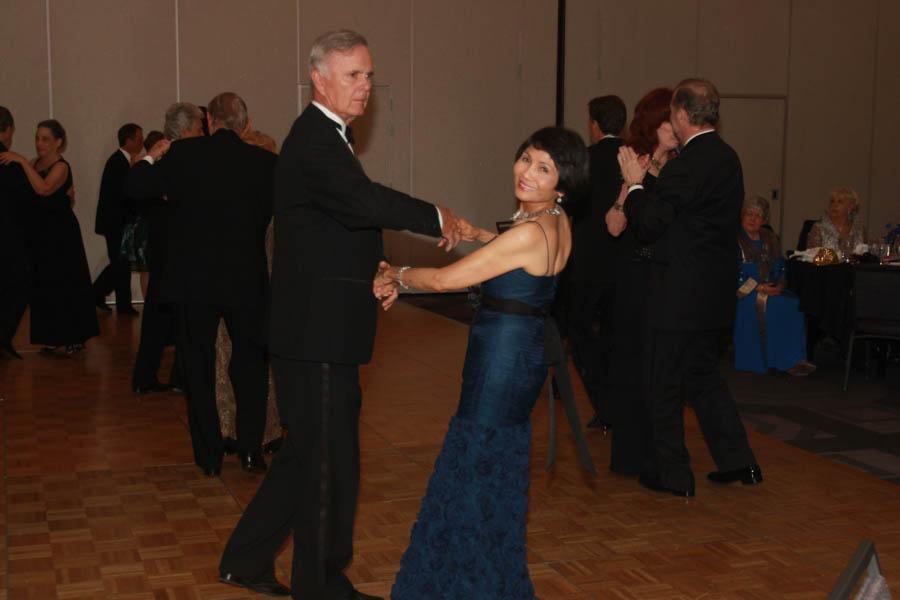 Movin' movin' movin'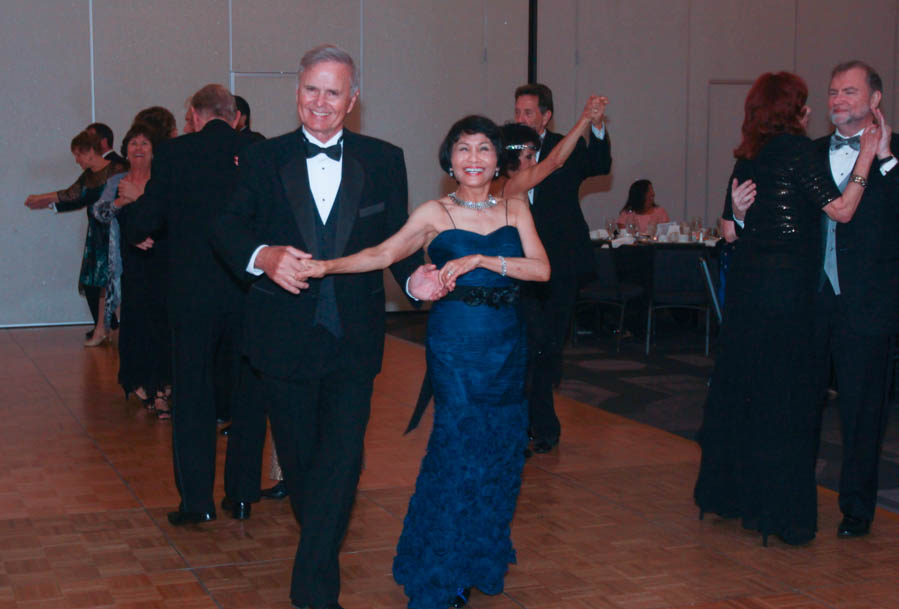 All smiles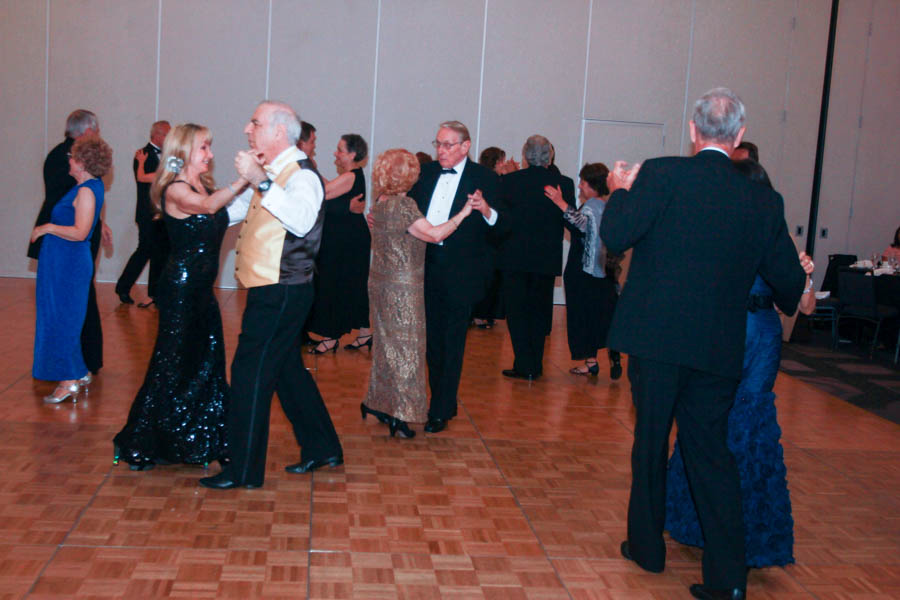 !940's music mixed with Beetles?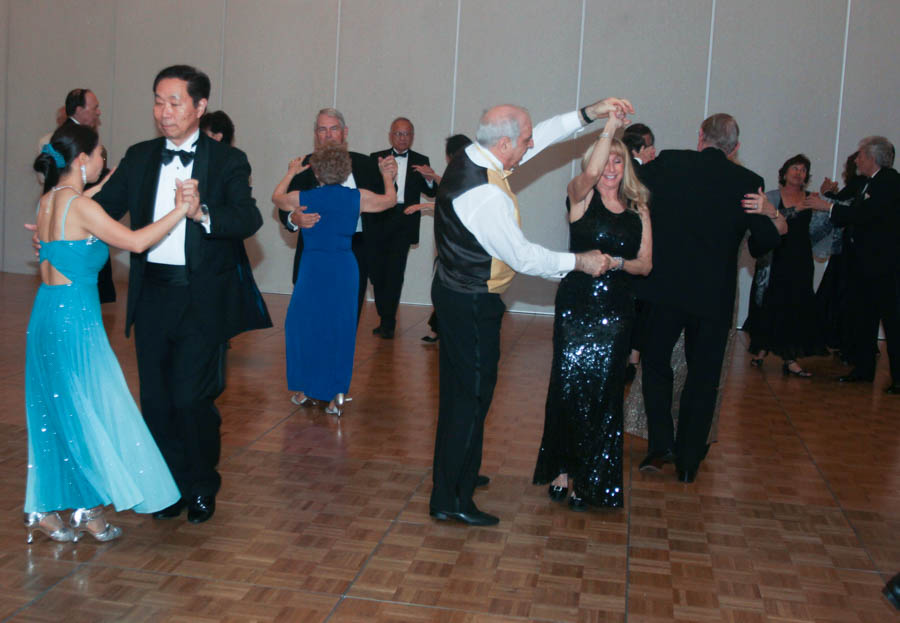 Calories are flying off the dance floor... Twirling is a requirement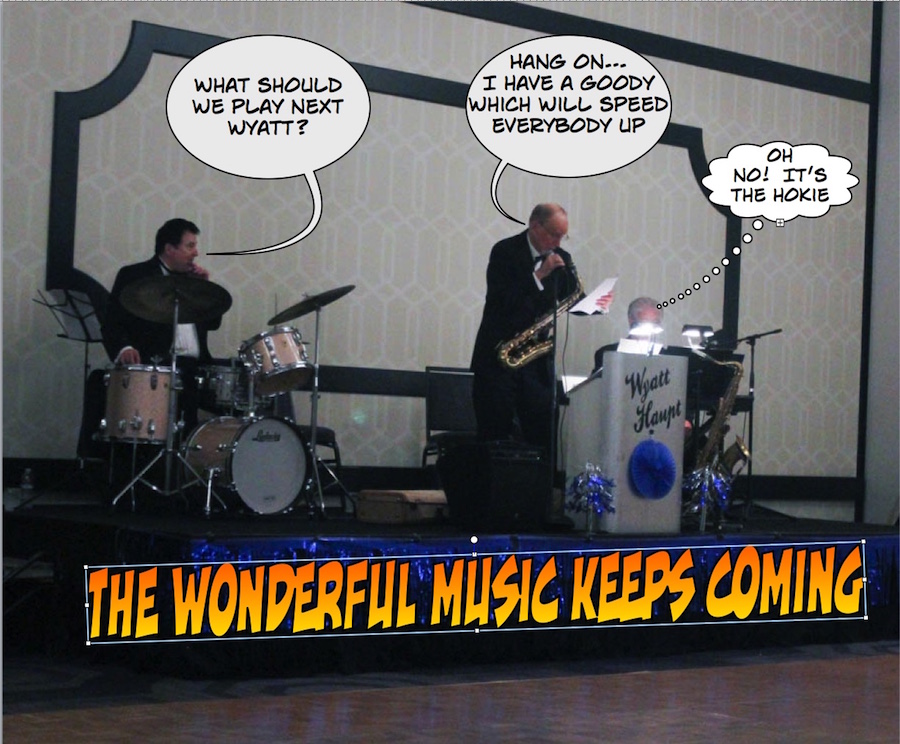 Wyatt studied for this evening...and passed with flying colors

The photographer escaped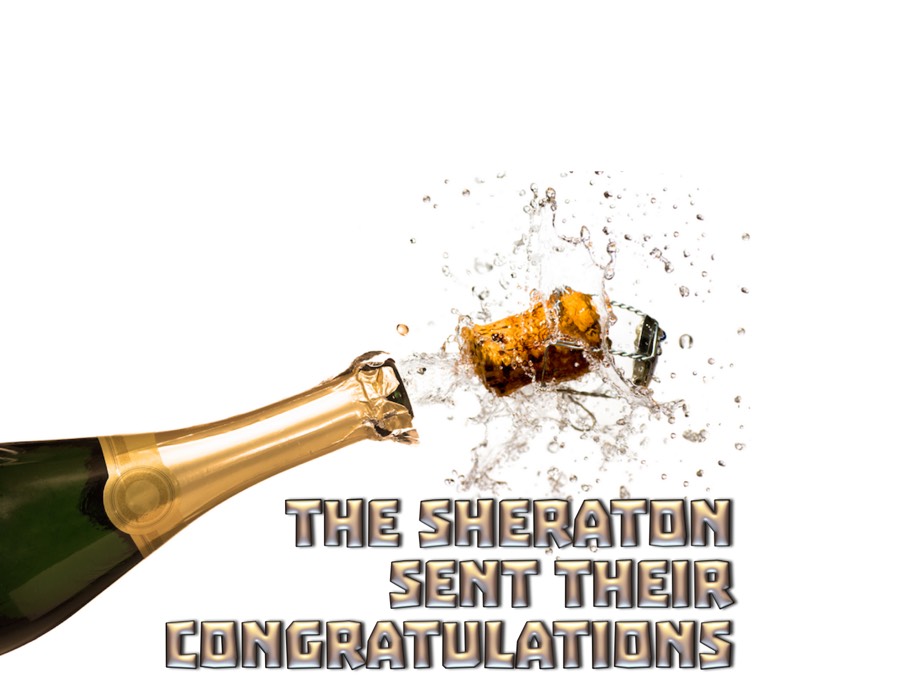 Thank you management and staff at the Airport Sheraton Hotel!!!


Two fisted walker...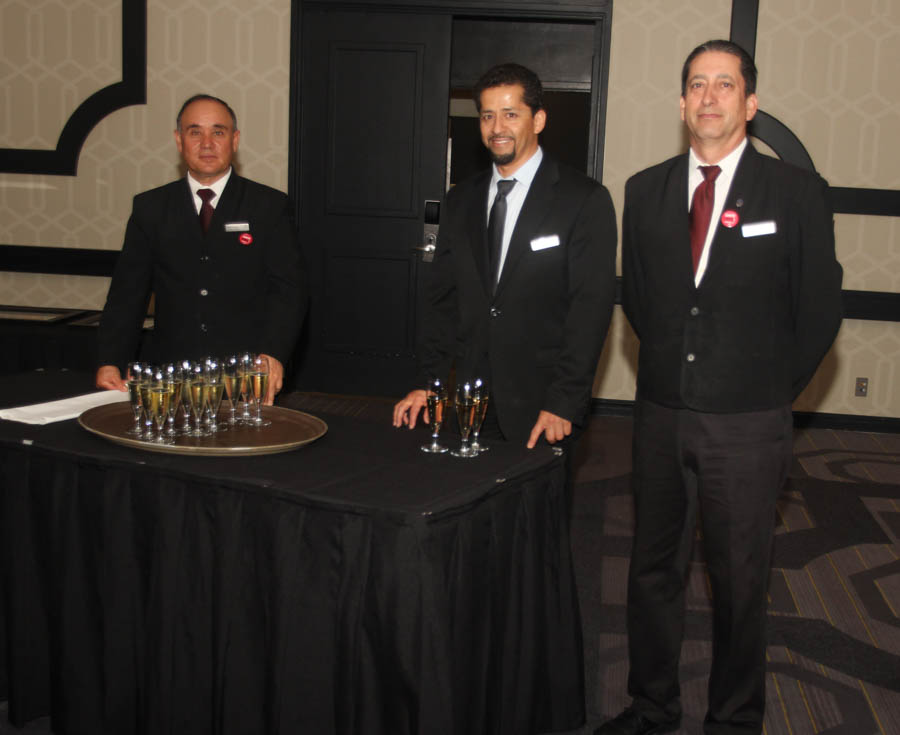 Thank you gentlemen!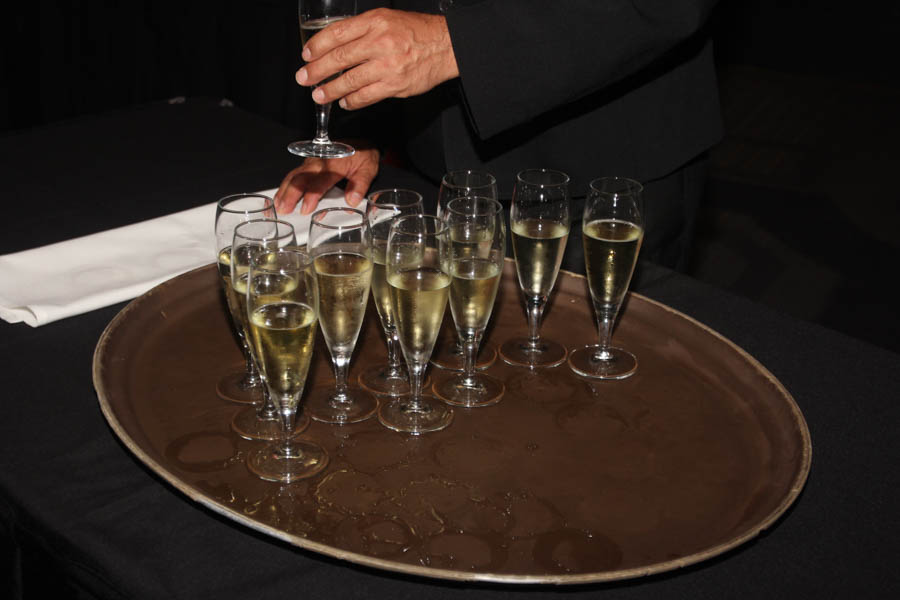 Slurp... Gurgle...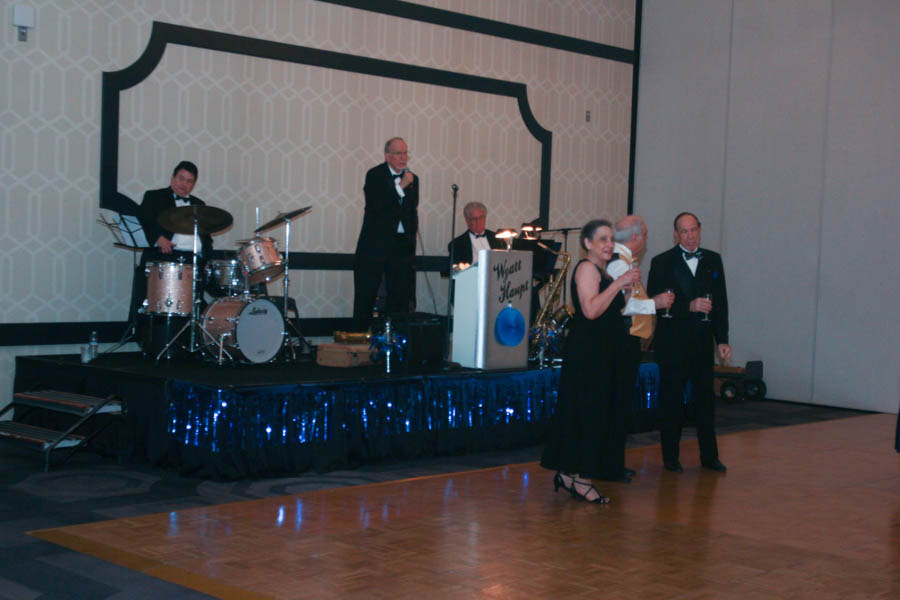 Hear Ye... Hear Ye

Click for the full sized image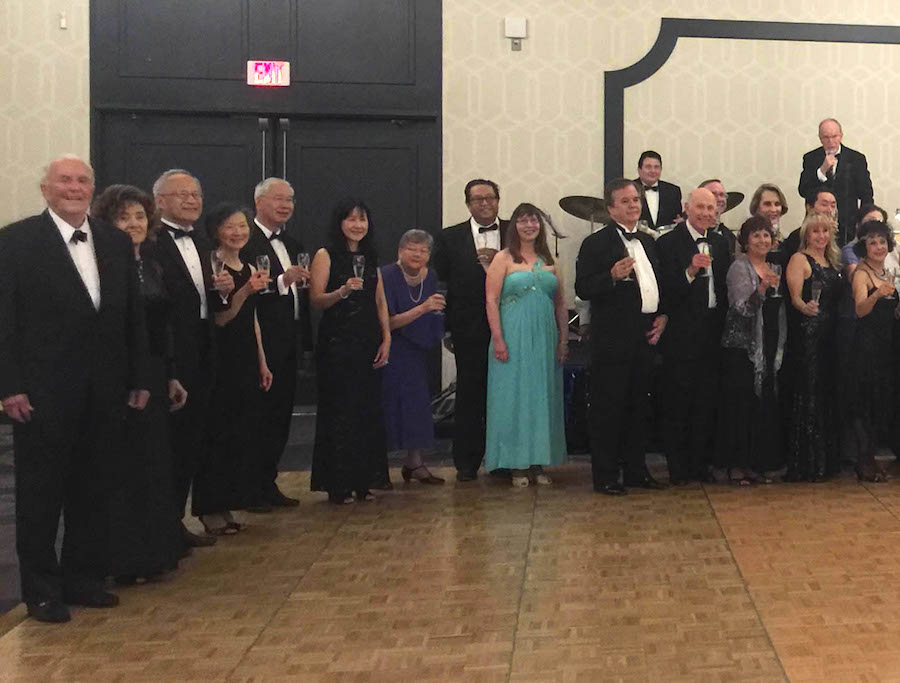 Left side - Click for full resolution

Right side - Click for full resolution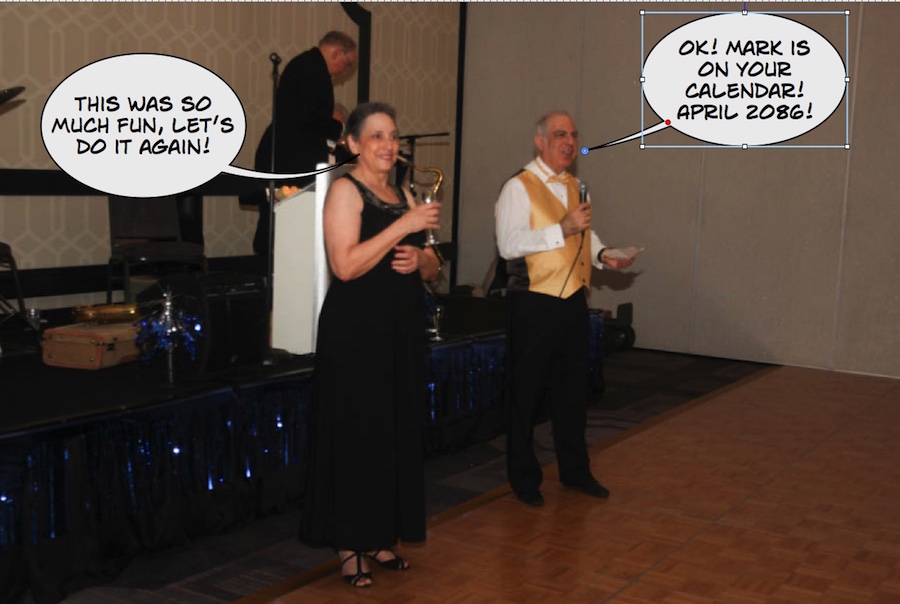 "Let's all do this again in another seventy years"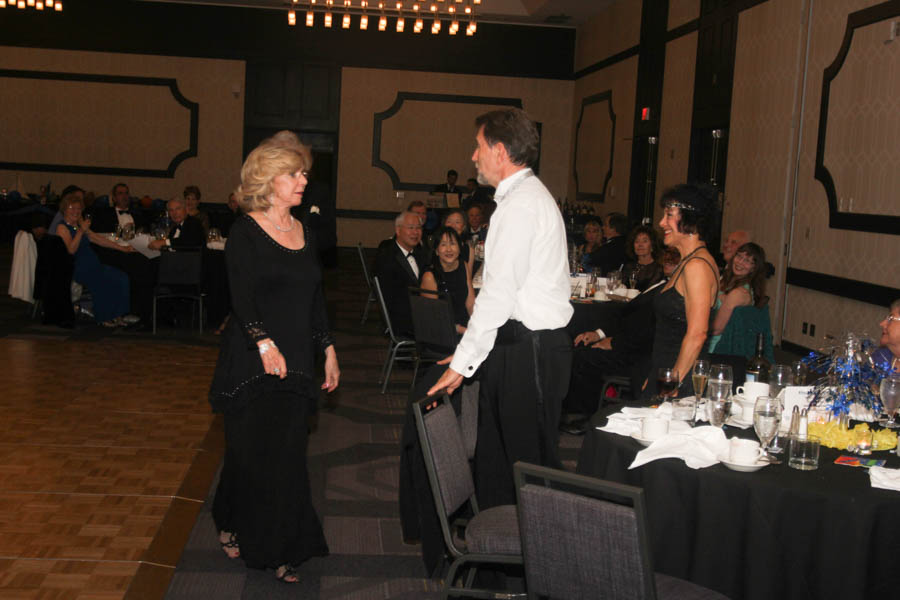 Time to dance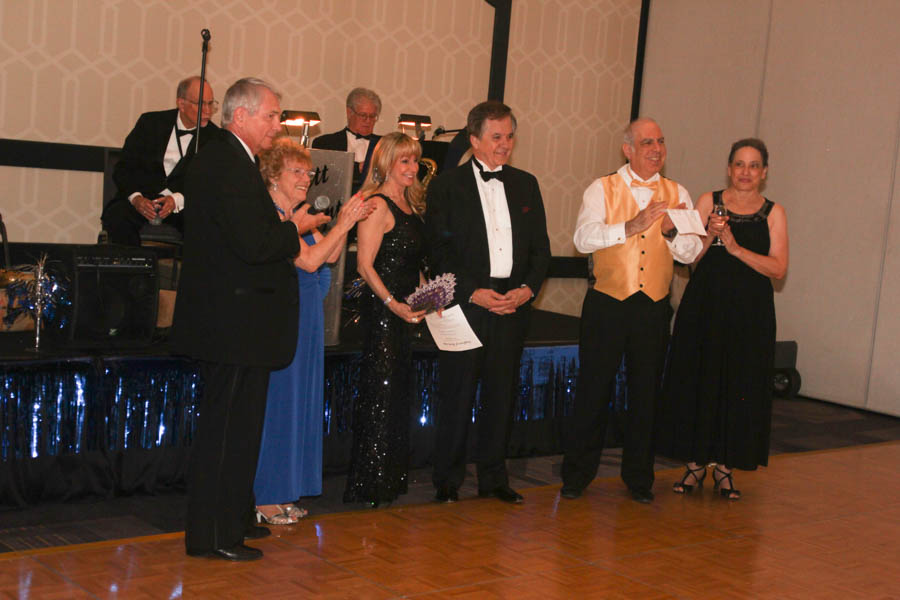 New members! Yeah!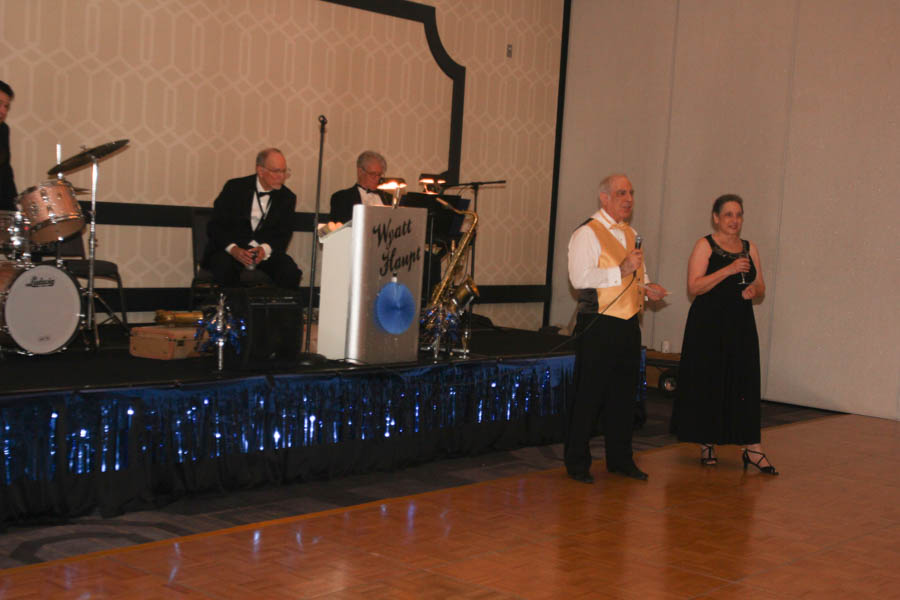 "OK, time to dance"

Isn't it wonderful... We get to dance in full color! Yeah 21st Century!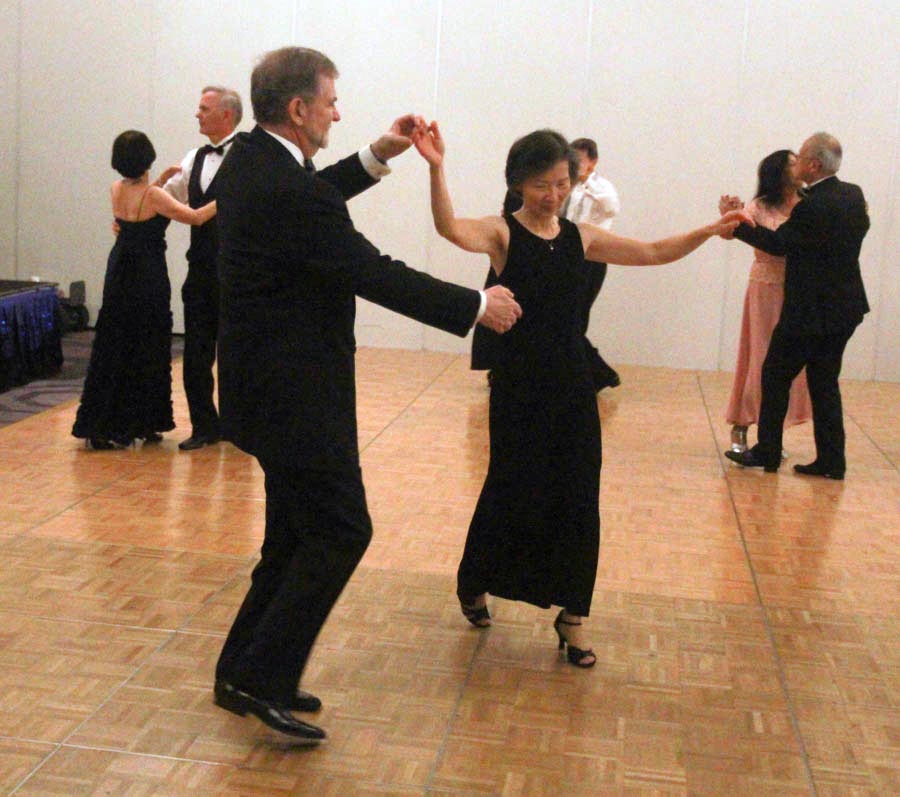 Wonder what was it like almost three generations ago?

Only a few of us remember 1946...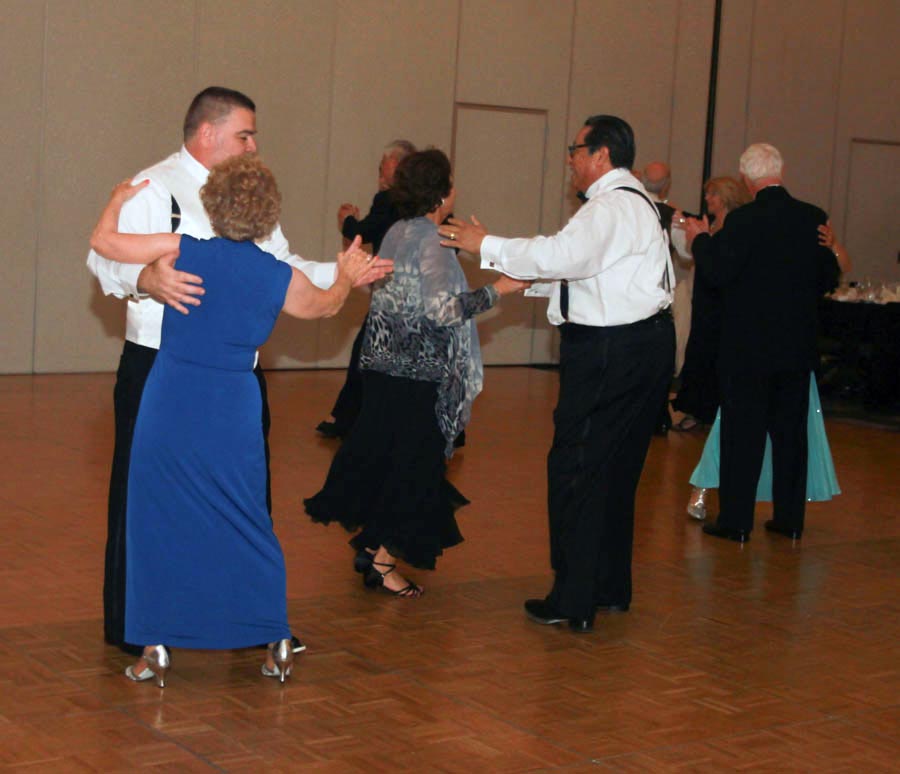 What would the original members think of our dance these days?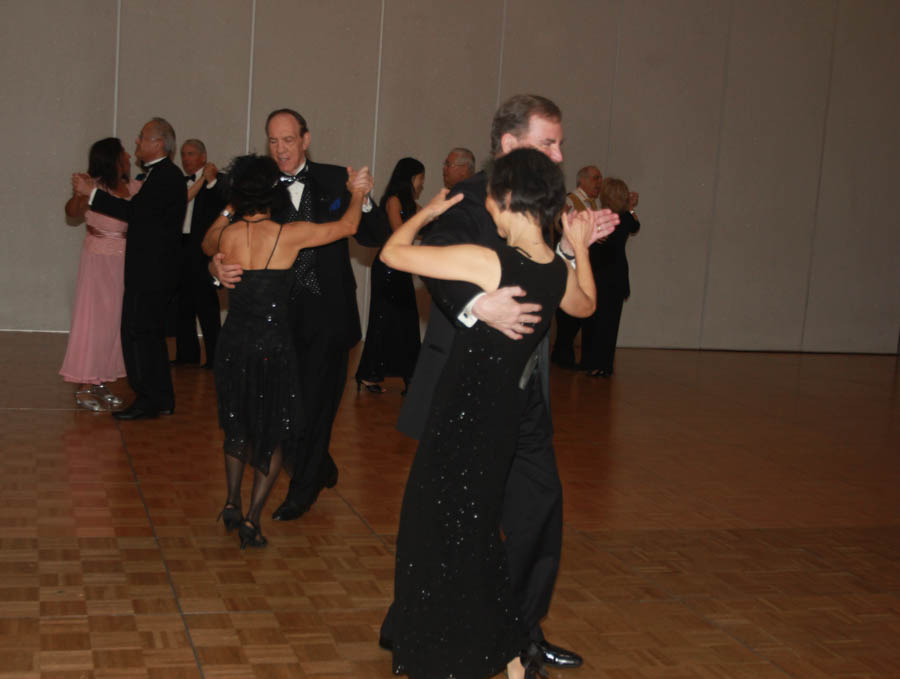 Dinner and dancing was probably $3.00 with a drink!

We may have arrived in our new car!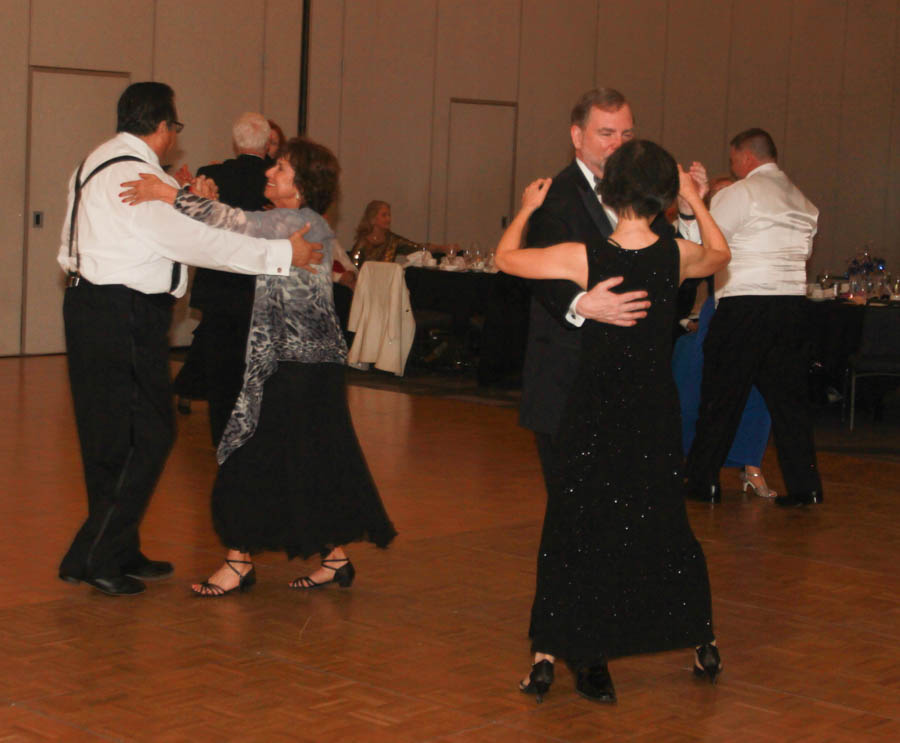 Moving about the dance floor with the greatest of ease....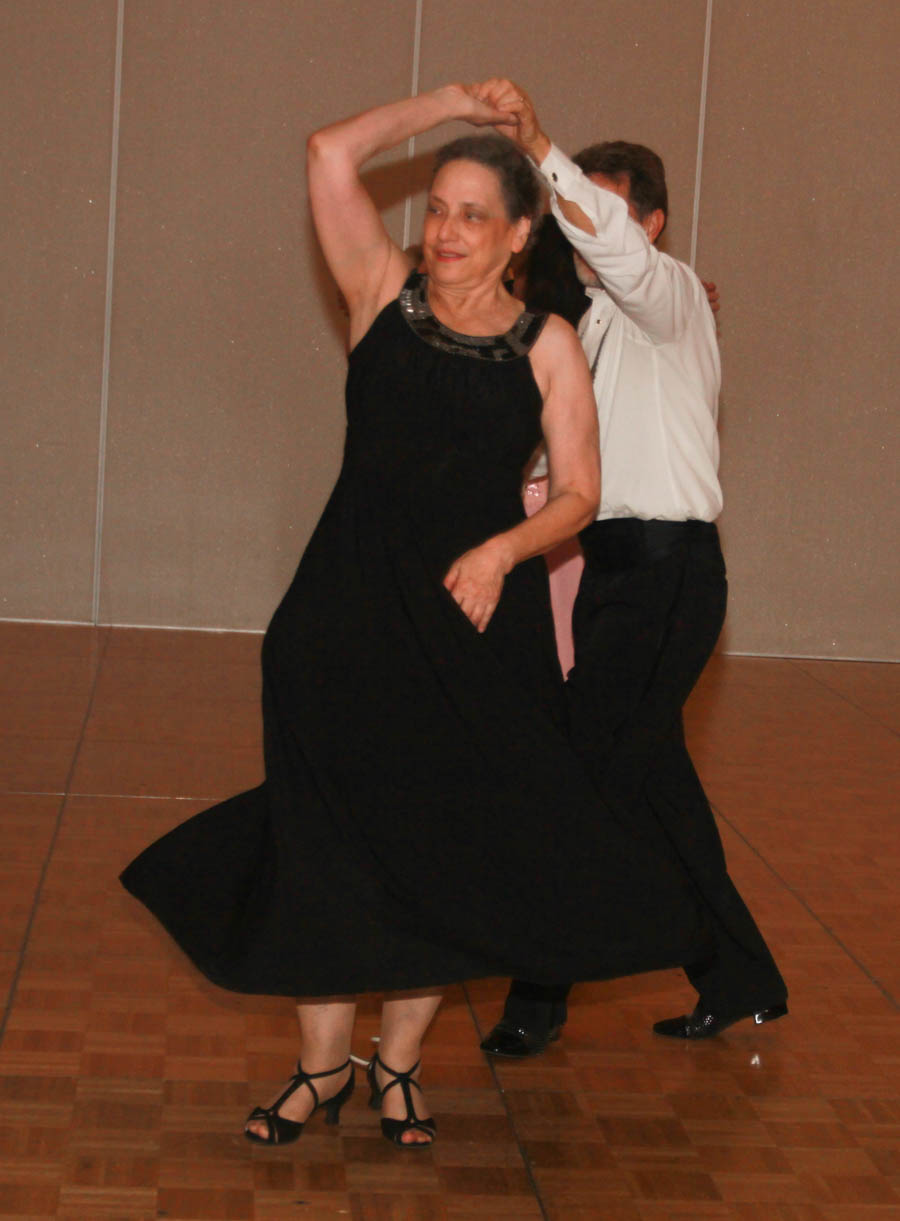 Roberta and Bob put on quite a show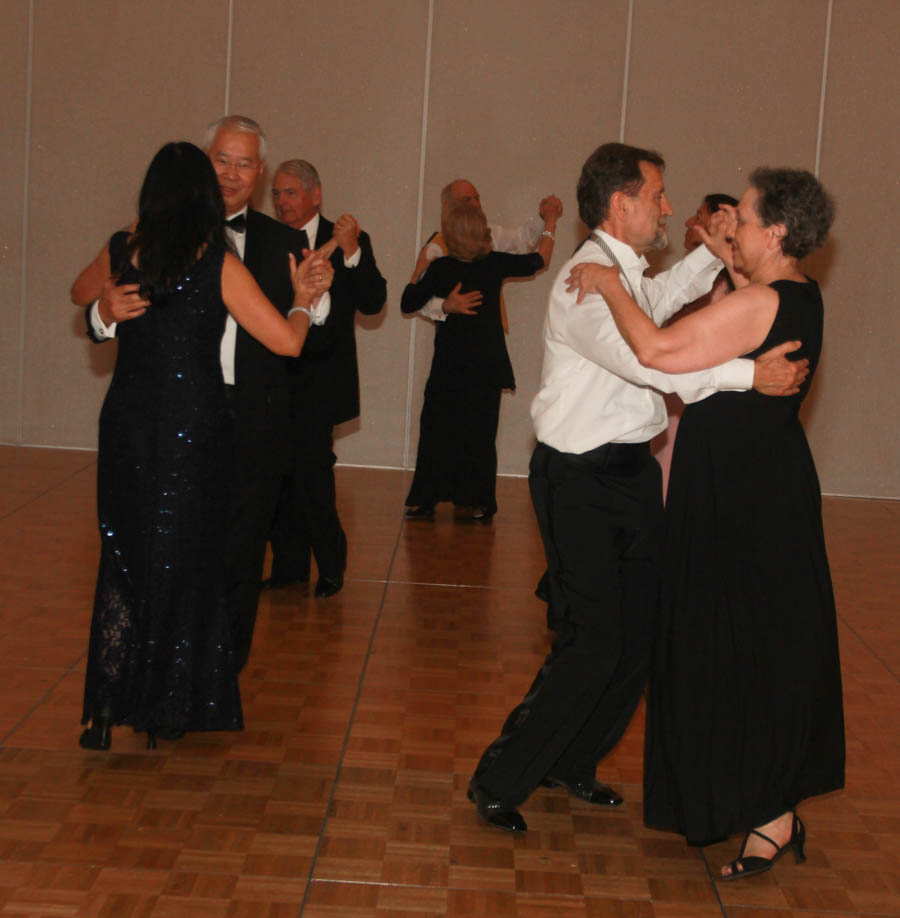 We look pretty good for being 70 years old! ... The club that is!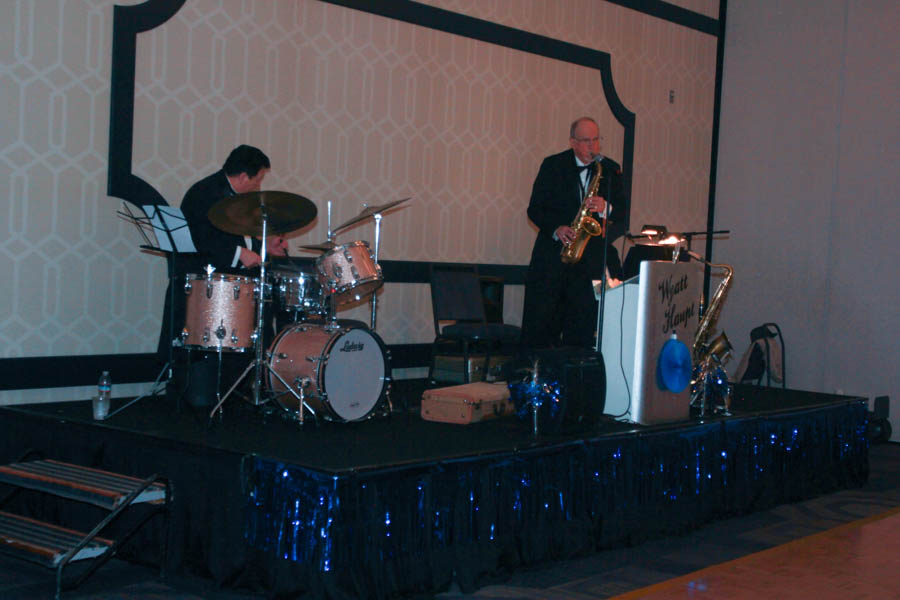 The circle dance is about to commence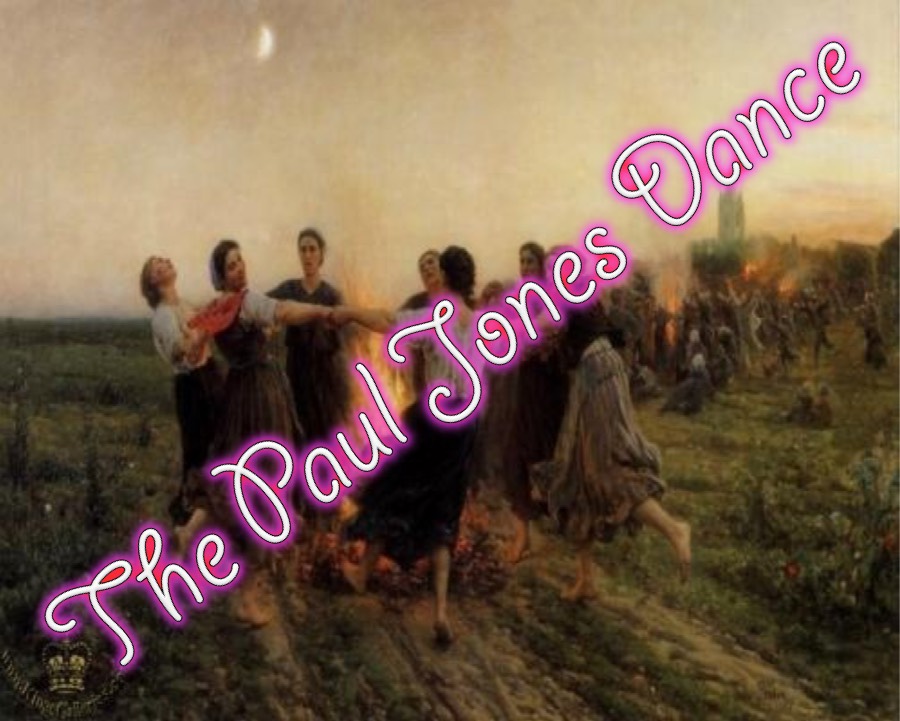 Did You Know? - Paul Jones is the name used for a number of mixer dances that were popular in the first quarter of the 20th century but continue to be used in traditional dance settings to the present day.
One common variation is as follows. At the signal of the caller (who may also be called by other names, such as "prompter", "cuer", or "Master of Ceremonies"), all dancers join their hands to form a circle (or several concentric ones, if crowded), with ladies being to the right of their partners.
At the second signal of the caller, the dancers repeatedly do the Grand Right and Left move, well known in square dancing. As a result, the ladies move to the left (clockwise) along the circle, while gentlemen move to the right.
At the third signal, dancers dance with the partner whose hand they are holding at the moment. This "third signal" is traditionally the shouted words "Paul Jones", but a whistle or other device can be substituted. This procedure may be repeated "as the master deems it advisable".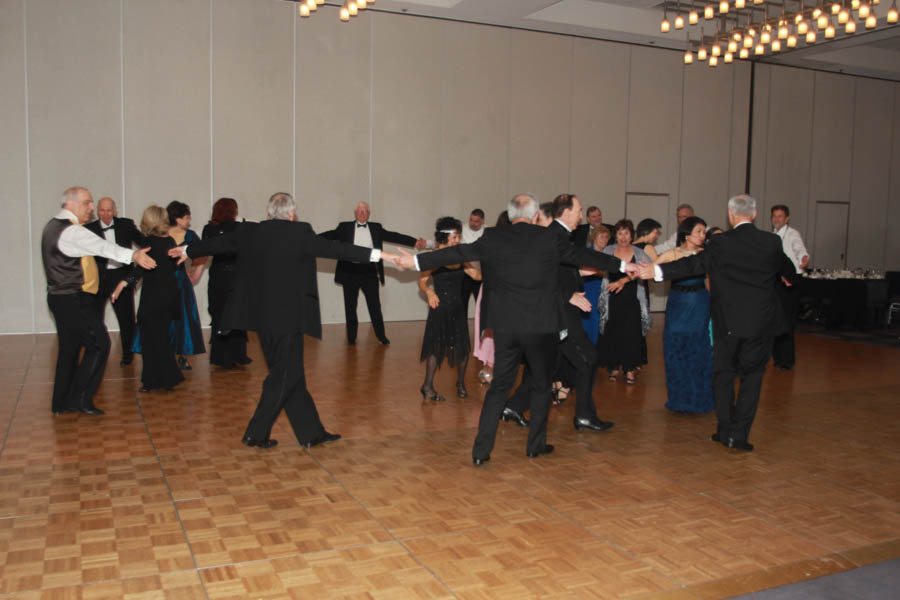 Around and around they go.....

Stop Stop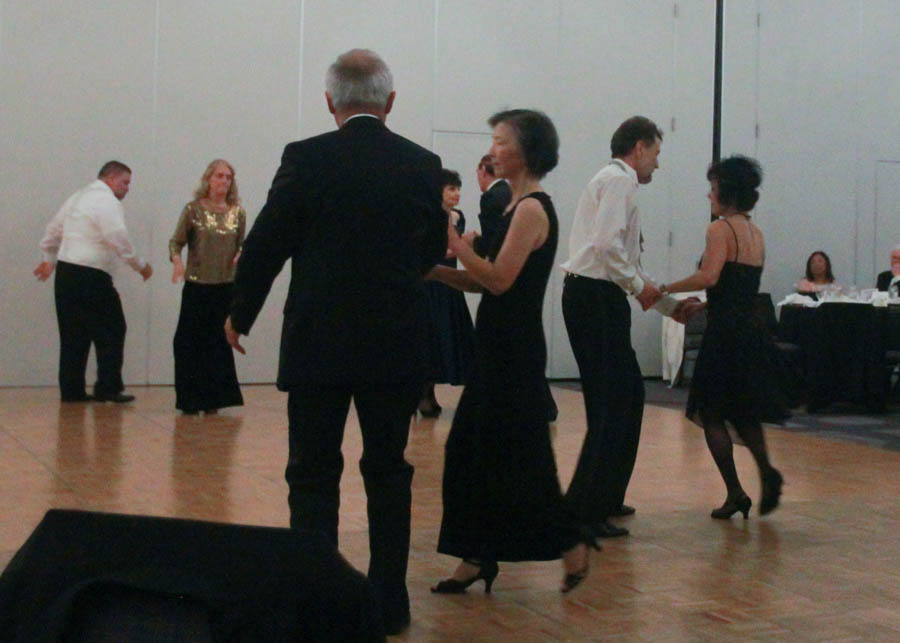 They start again... Out of control!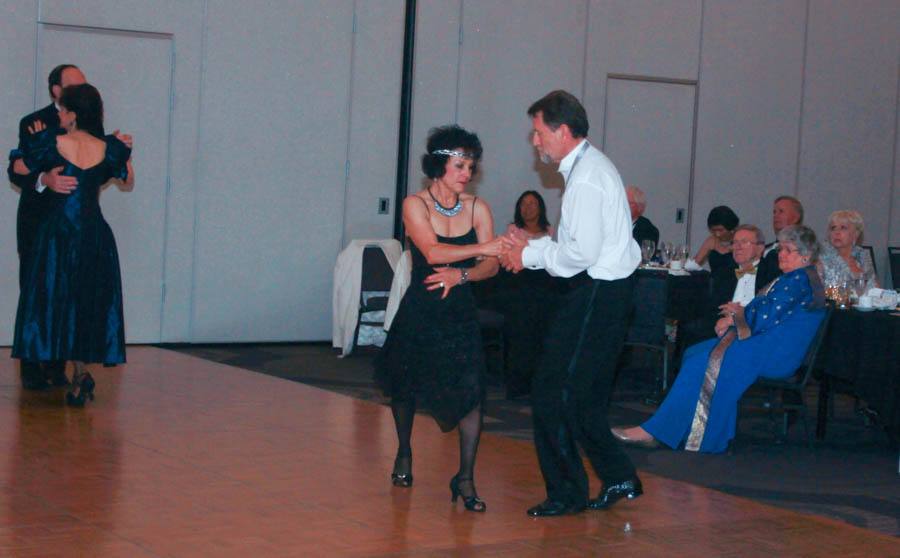 We saw a guy... He was dancing with his wife!

Polishing the floor...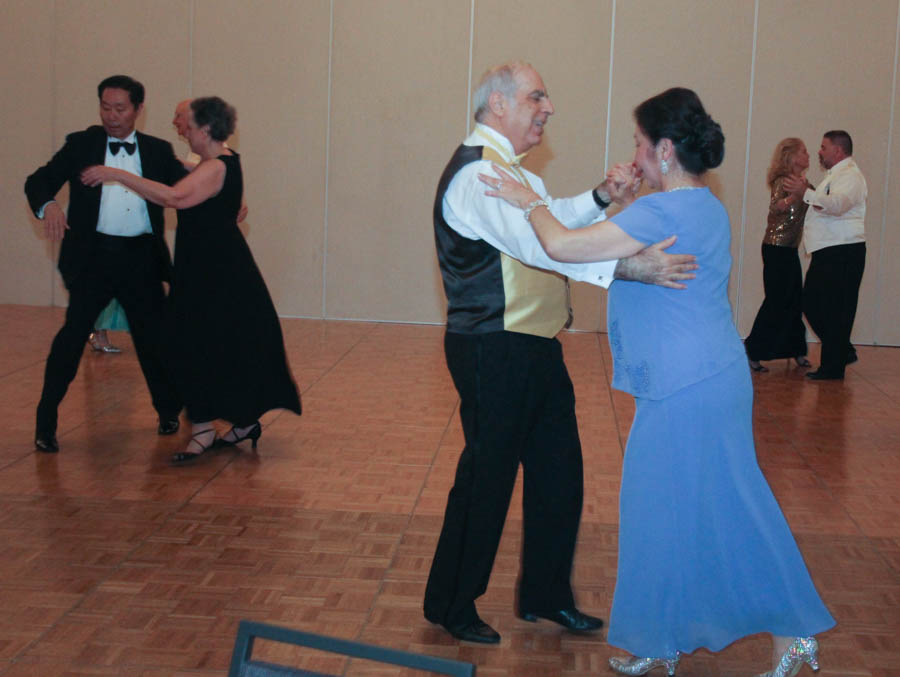 When you close our eyes, all you hear is the swooosh of people passing bye!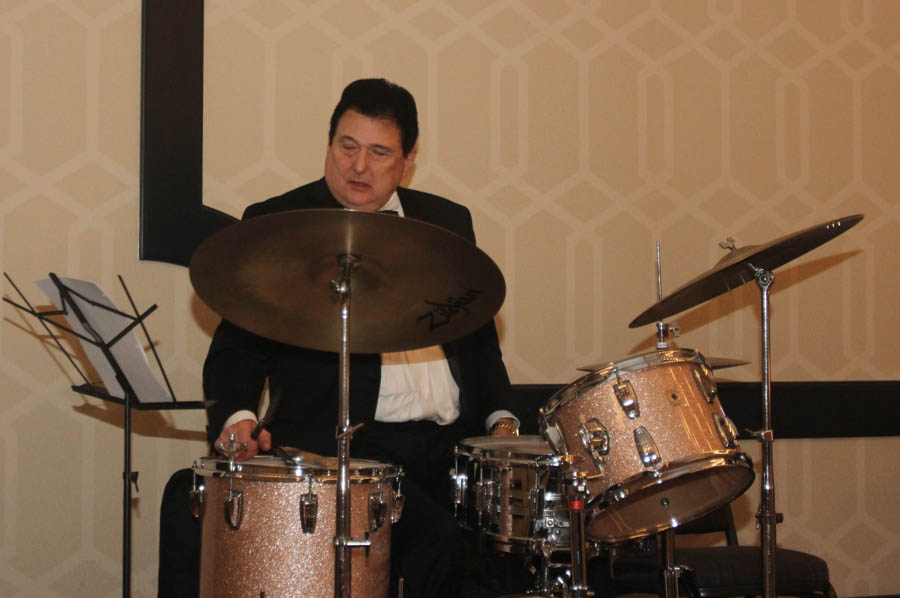 Keeping the beat!

Telling a story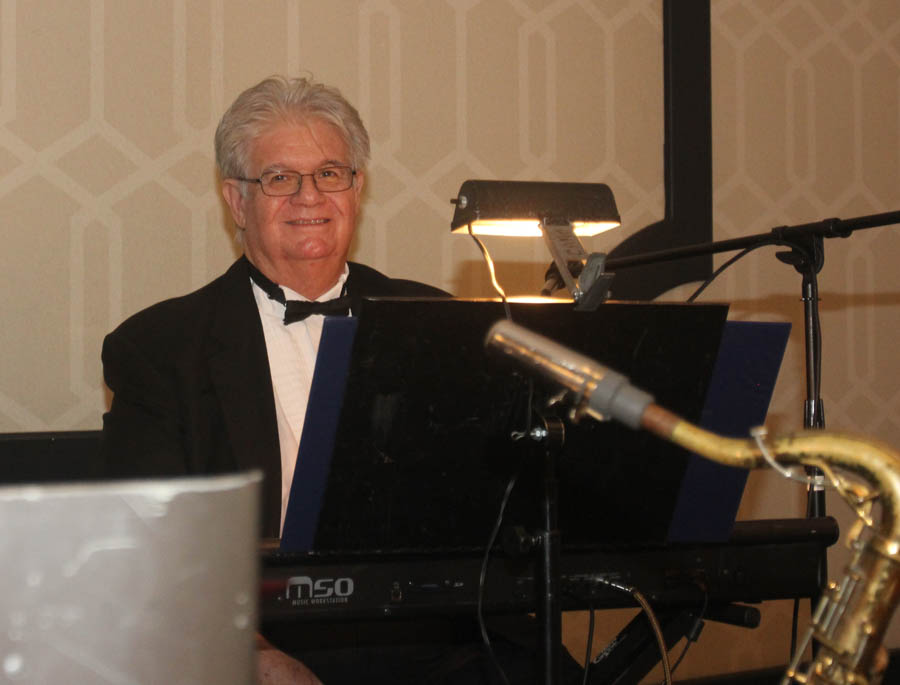 Tickling the keys...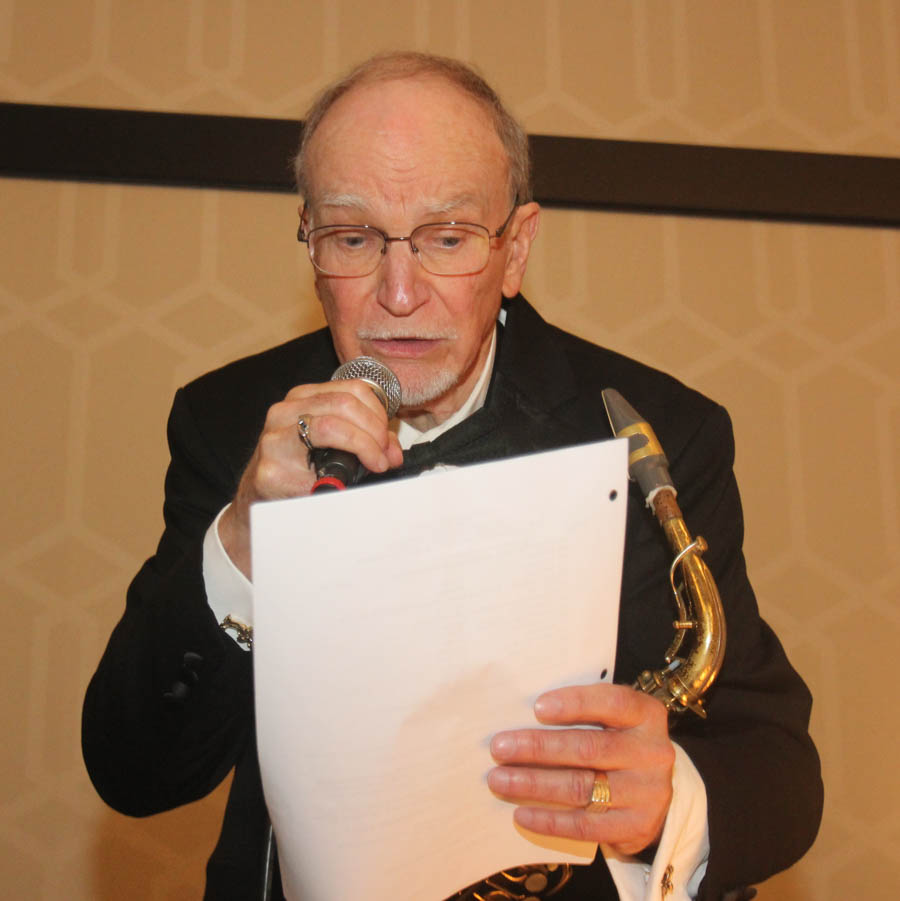 "1946 was right after 1945 and before 1947
Put on you hat and let's dance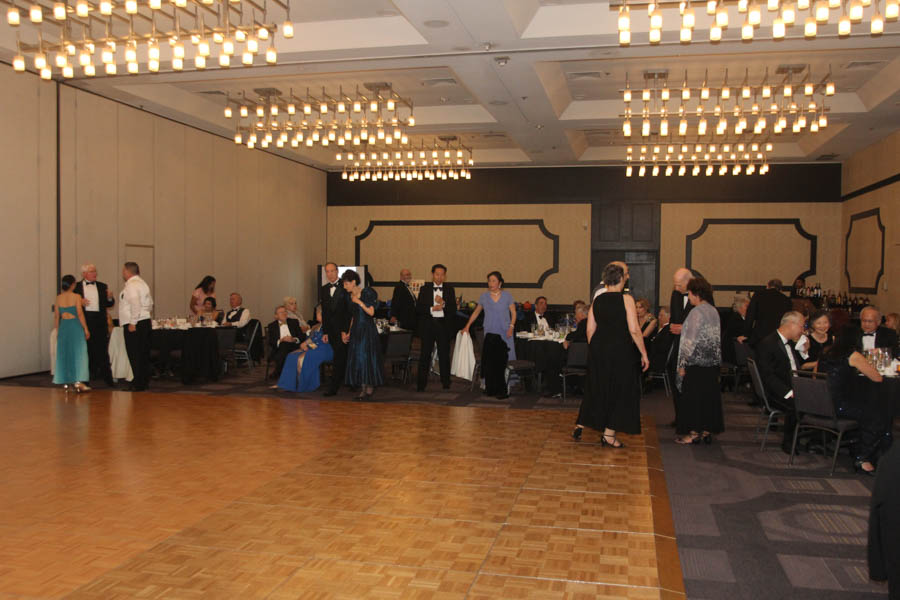 Super large dance floor

Nightlighter's have a limitless energy level....
Oxygen is available for a slight fee behind the bar

Cha cha time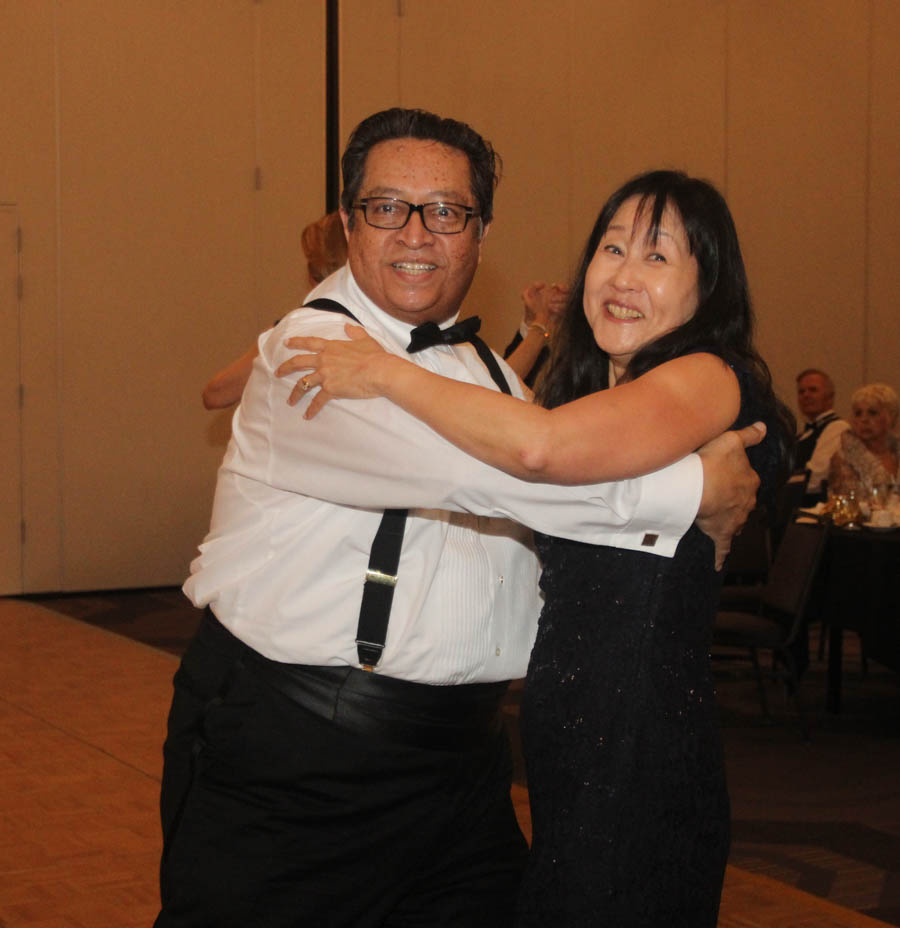 Having fun is the name of the game

Dancing keeps on going....
Did You Know? - These sayings came along in the 1940's...
Take a powder – to leave
Fuddy-Duddy – old-fashioned person
Gobbledygook – double talk, long speech
Fat-head – stupid or foolish person
Chrome-dome – word for a bald headed man
Eager beaver – enthusiastic helper
Armored heifer – canned milk
In cahoots with – conspiring with
Snap your cap – get angry
Active duty – sexually promiscuous boy
Share crop – sexually promiscuous girl
Doll dizzy – girl crazy
Ducky shincracker – a good dancer
Above my pay grade – don't ask me
Cook with gas – to do something right
Killer-diller – good stuff
Hi sugar, are you rationed? – are you going steady?
Stompers – shoes
Flip your wig – to lose control of yourself
Dead hoofer – poor dancer
Bathtub – motorcycle sidecar
Pennies from heaven – easy money
Ameche – to telephone
Gone with the wind – run off (with the money)
Lettuce – money
Gas – either a good time or something that was really funny
Grandstand – to show off
Brainchild – someone's creative idea
What's buzzin', cousin? – how's it going?
Khaki wacky – boy crazy
Hen fruit – eggs
Hi-de-ho – hello
Pass the buck – pass responsibility for
Motorized freckles – insects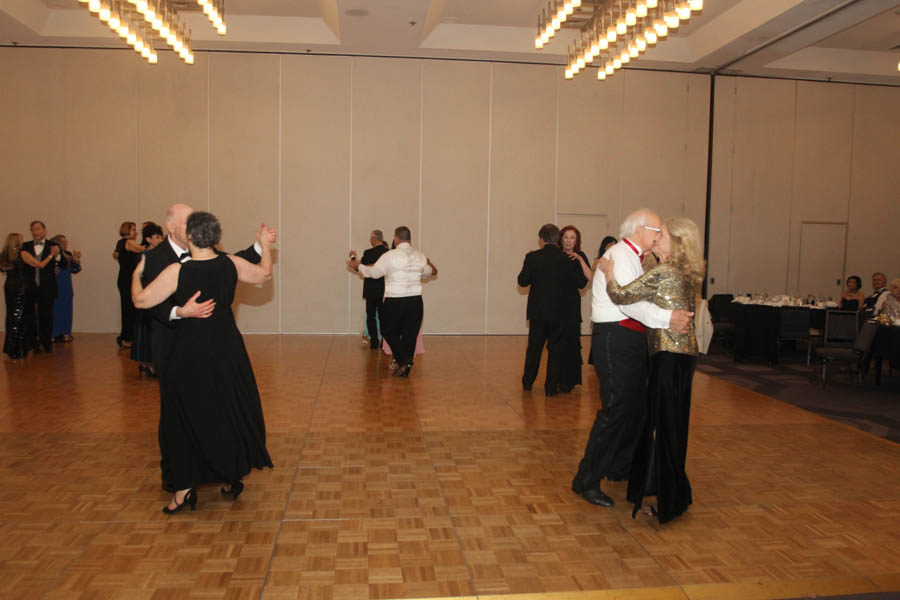 Floating across the floor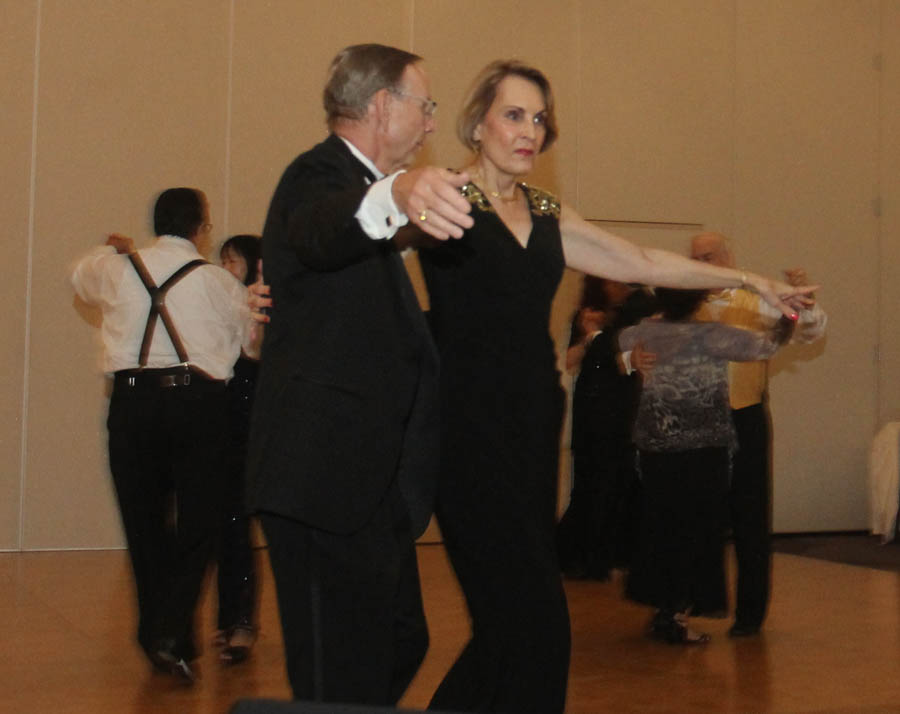 Tom and Kathy looking fantastic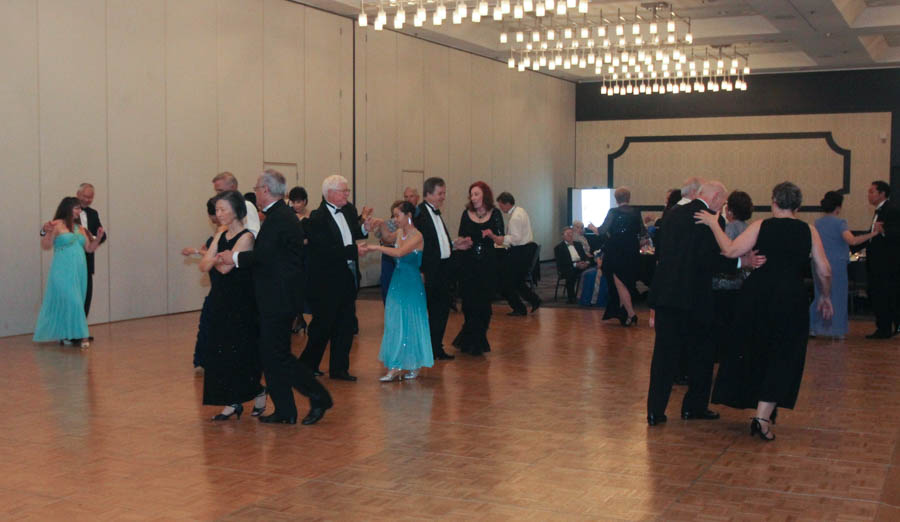 Anybody sitting down?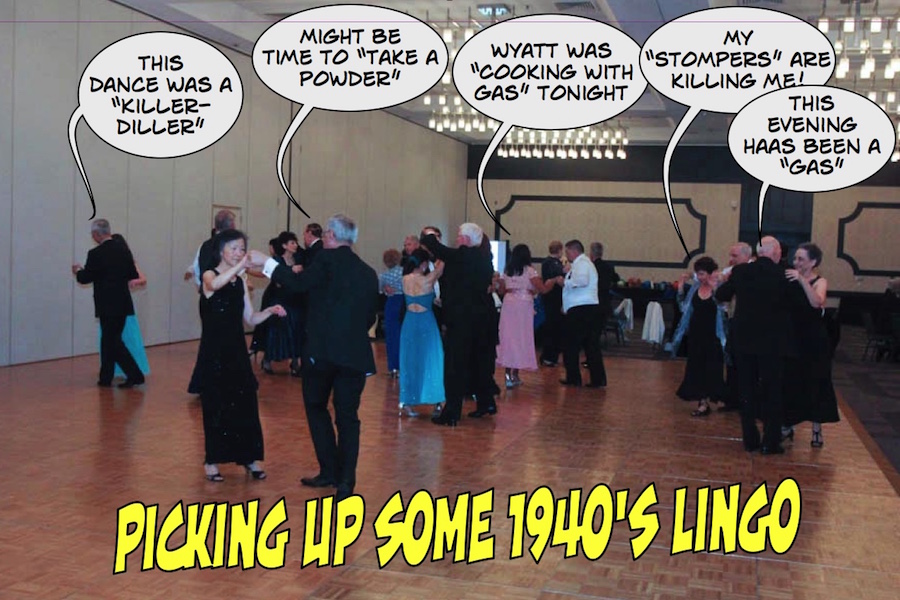 The band hears all...

Driving home in style
Sound: "American Patrol"
"American Patrol" is a popular march written by Frank White (F.W.) Meacham in 1885. It incorporates both original musical themes by Meacham and melodies from American patriotic songs of the era such as "Columbia, the Gem of the Ocean" and "Dixie."
Composed for piano, it was then arranged for wind band and published by Carl Fischer in 1891. Copyright was assigned to Meacham's widow, Cora, in 1912 and renewed in 1919. Jerry Gray arranged a swing version of the march for Glenn Miller's orchestra in 1941, and Morton Gould later composed his own unusual and often dissonant "American Patrol for 3 Bands."
The "patrol" format was popular in the second half of the 19th century, and other compositions bear titles such as "Turkish Patrol," "Ethiopian Patrol," "Owl's Patrol," "Welsh Patrol" and "Arab Patrol."
The format was intended to represent a military band approaching, passing, and fading into the distance. It typically included an introduction played p or pp, in imitation of bugle calls or drums, then themes played progressively louder until a recapitulation of the first theme(s), gradually dying away and finishing pp, ppp, or even pppp. The original piano version of "American Patrol" follows this scheme.