Minding Our Own Business And Herbie Goes On A Roll
We are at Garden Grove Elks and Brian asks "What is a Sadie Hawkins Day Dance?". Herbie jumped into the fray and did some explaining.... Most of us were lost when he got to the Studebaker and Conestoga???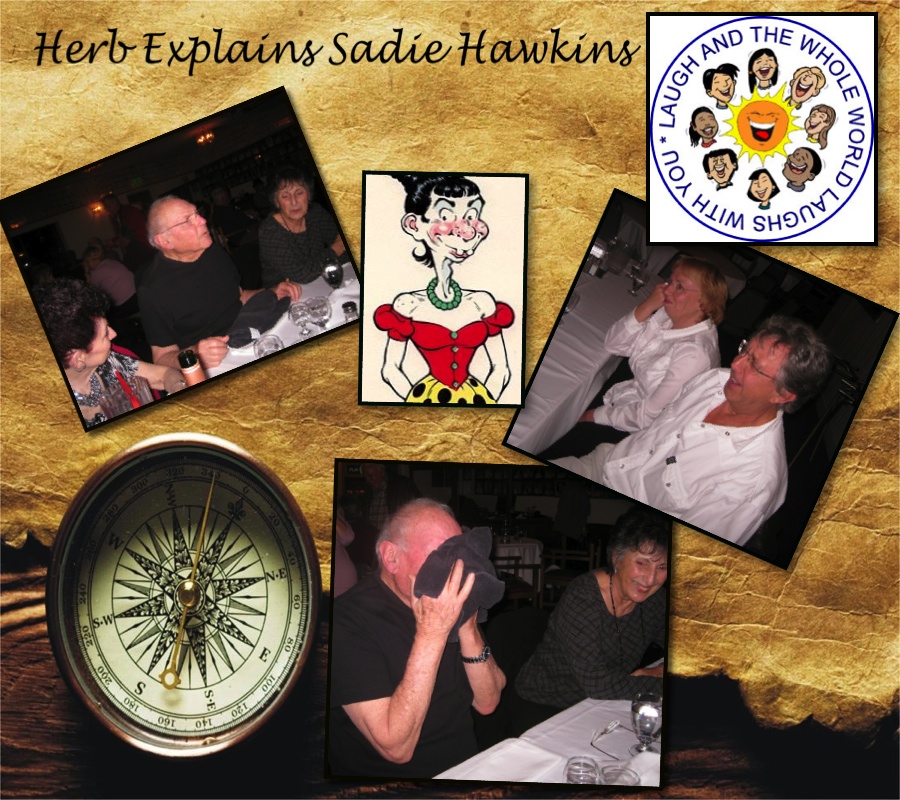 What Is Sadie Hawkins Really Day??
An American folk event, Sadie Hawkins Day is a pseudo-holiday that originated in Al Capp's classic hillbilly comic strip, Li'l Abner (1934–1978). This inspired real-world Sadie Hawkins dances, where girls ask boys out.
In Li'l Abner, Sadie Hawkins was the daughter of one of Dogpatch's earliest settlers, Hekzebiah Hawkins. The "homeliest gal in all them hills", she grew frantic waiting for suitors to come a-courtin'. When she reached the age of 35, still a spinster, her father was even more frantic—about Sadie living at home for the rest of her life. In desperation, he called together all the unmarried men of Dogpatch and declared it "Sadie Hawkins Day". Specifically, a foot race was decreed, with Sadie in hot pursuit of the town's eligible bachelors—and matrimony as the consequence.
"When ah fires [my gun], all o' yo' kin start a-runnin! When ah fires agin—after givin' yo' a fair start—Sadie starts a runnin'. Th' one she ketches'll be her husbin." The town spinsters decided that this was such a good idea, they made Sadie Hawkins Day a mandatory yearly event, much to the chagrin of Dogpatch bachelors. In the satirical spirit that drove the strip, many sequences revolved around the dreaded Sadie Hawkins Day race. If a woman caught a bachelor and dragged him, kicking and screaming, across the finish line before sundown—by law he had to marry her!
Herbie Twisted It A Bit....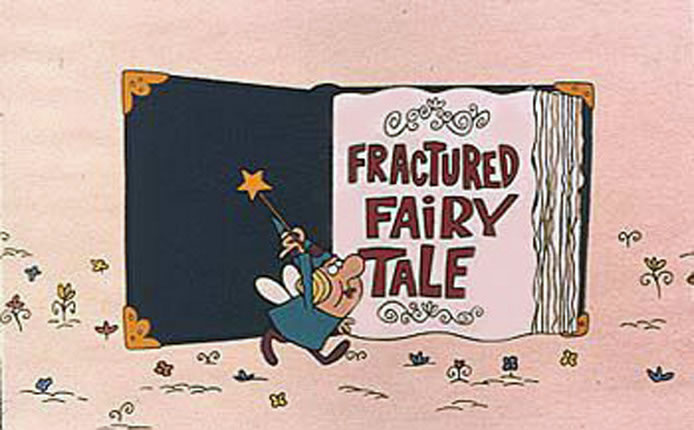 We found a new career for Herbie...
Writing and announcing "Fractured Fairy Tales"
We attempted to recreate his story but alas... no luck! No one could do what Herbie did!! However we did provide some information on Conastoga for Brian???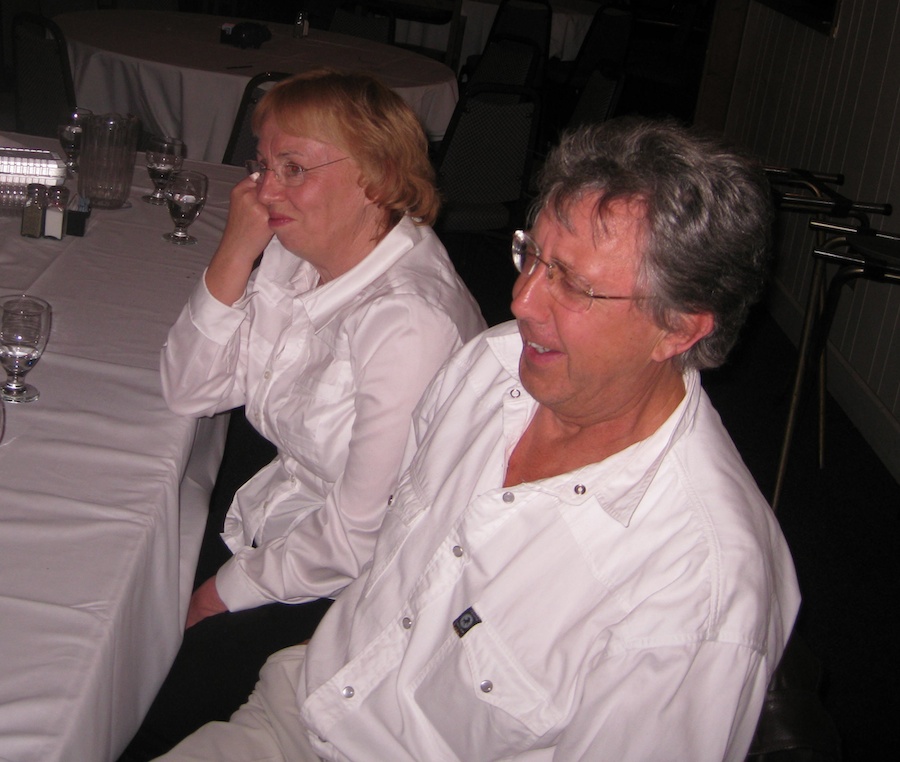 "Now Herbie, what is Sadie Hawkins Day??"

Herb started out as usual.... serious!
Then the devil got him and the it was all over!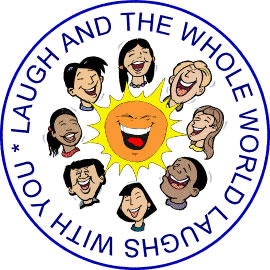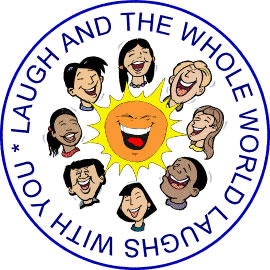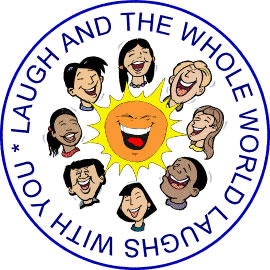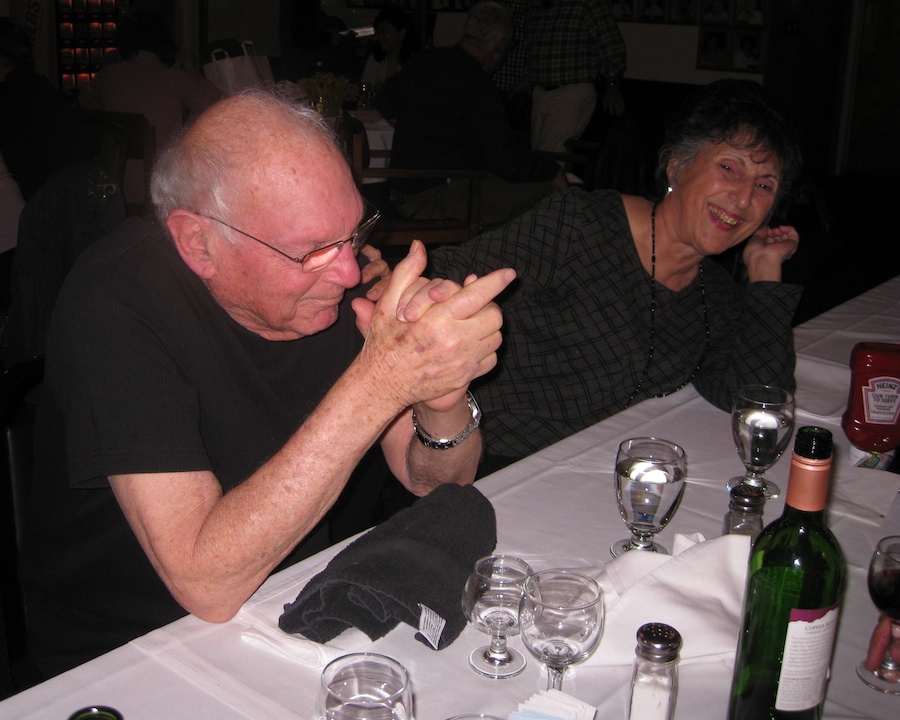 Herbie spins a long tale... Irene almost falls off the chair...
It was the Studebaker and Conestoga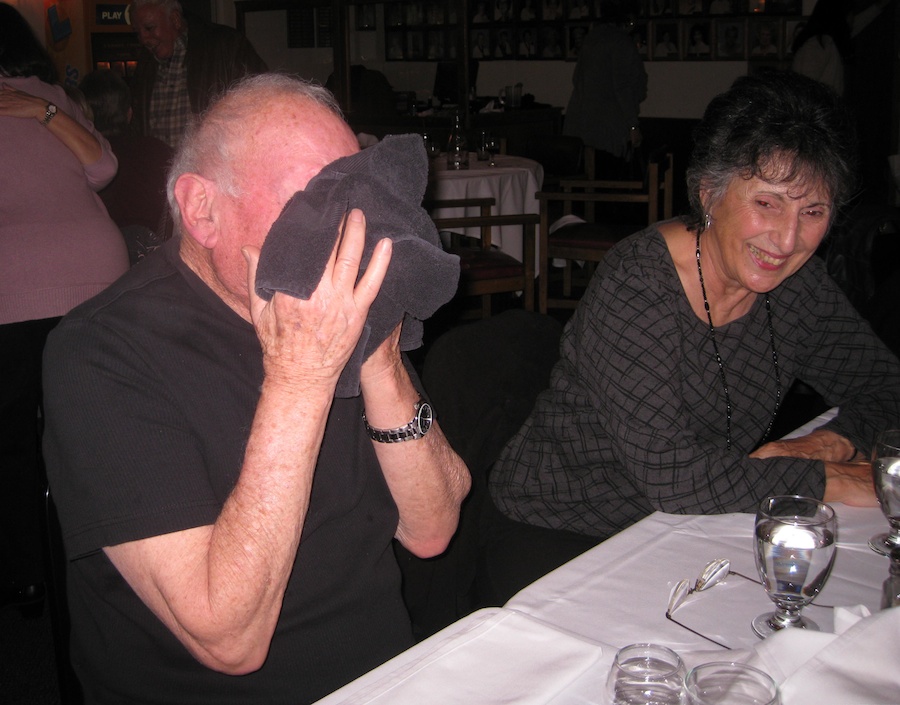 Herbie was in tears laughing so hard.... The story continues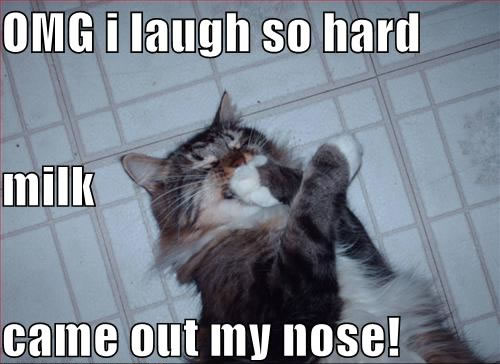 Al Capp...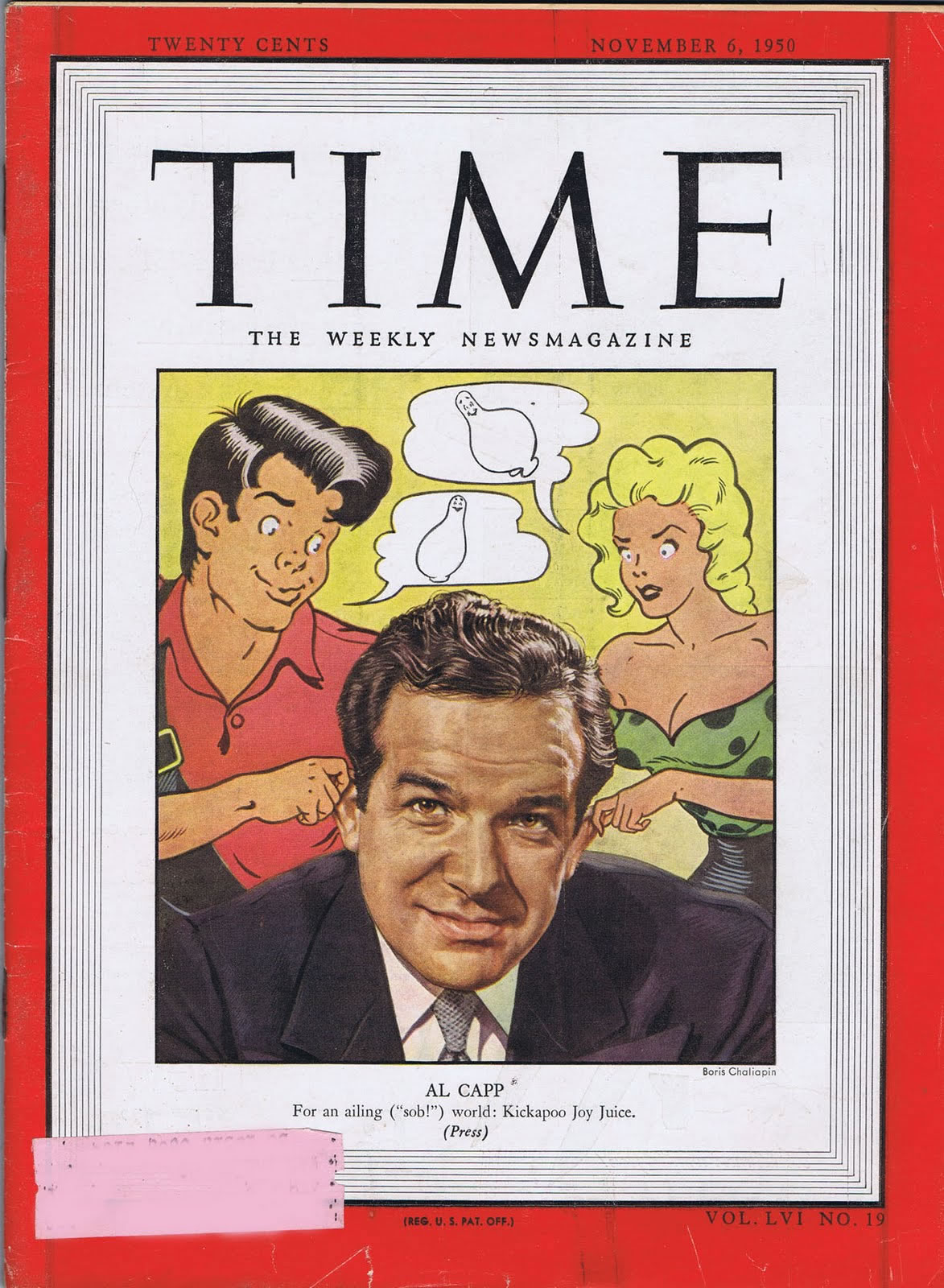 Conestoga??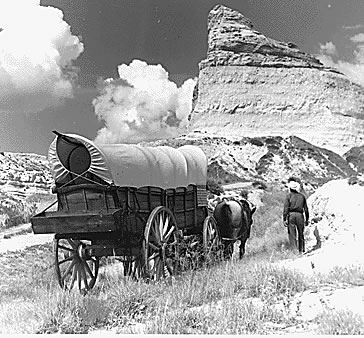 Did You Know? - The Conestoga wagon is a heavy, broad-wheeled covered wagon that was used extensively during the late 18th century and the 19th century in the United States and sometimes in Canada as well. It was large enough to transport loads up to 8 tons (7 metric tons), and was drawn by horses, mules or oxen. It was designed to resemble a boat, to help it cross rivers and streams, though it sometimes leaked unless caulked.
The Conestoga wagon was cleverly built. Its floor curved upward to prevent the contents from tipping and shifting. The average Conestoga wagon was 18 feet long, 11 feet high, and 4 feet in width. It could carry up to 12,000 pounds of cargo. The cracks in the body of the wagon were stuffed with tar to protect them from leaking while crossing rivers.
Also for protection against bad weather, stretched across the wagon was a tough, white canvas cover. The frame and suspension were made of wood, while the wheels were often iron-rimmed for greater durability. Water barrels built on the side of the wagon held water, and toolboxes held tools needed for repair on the wagon. Also, the feedbox on the back of the wagon was used to feed the horses. The Conestoga wagon was used for many types of travel including passage to California during the California Gold Rush.