About Kusadasi (Page Ten )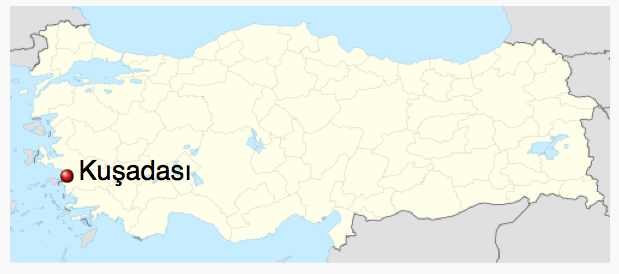 Kuşadası is a resort town on Turkey's Aegean coast and the center of the seaside district of the same name in Aydın Province. Kuşadası lies at a distance of 95 km (59 mi) to the south from the region's largest metropolitan center of İzmir, and 71 km (44 mi) from the provincial seat of Aydın situated inland.
The name comes from 'kuş' (bird) and 'ada' (island) as the peninsula has the shape of a bird's head (as seen from the sea).
Kuşadası has a residential population of 64,359 rising to over half a million during the summer when the large resort fills with tourists (from Turkey itself, northern Europe and the Balkans), plus the hotel staff, bar staff, construction workers, and drivers who are needed to work in the restaurants servicing all these visitors. In addition to the visitors from overseas there is a substantial community of foreigners resident in the area.


Click for full sized image