Breakfast And To The Links (Page Four)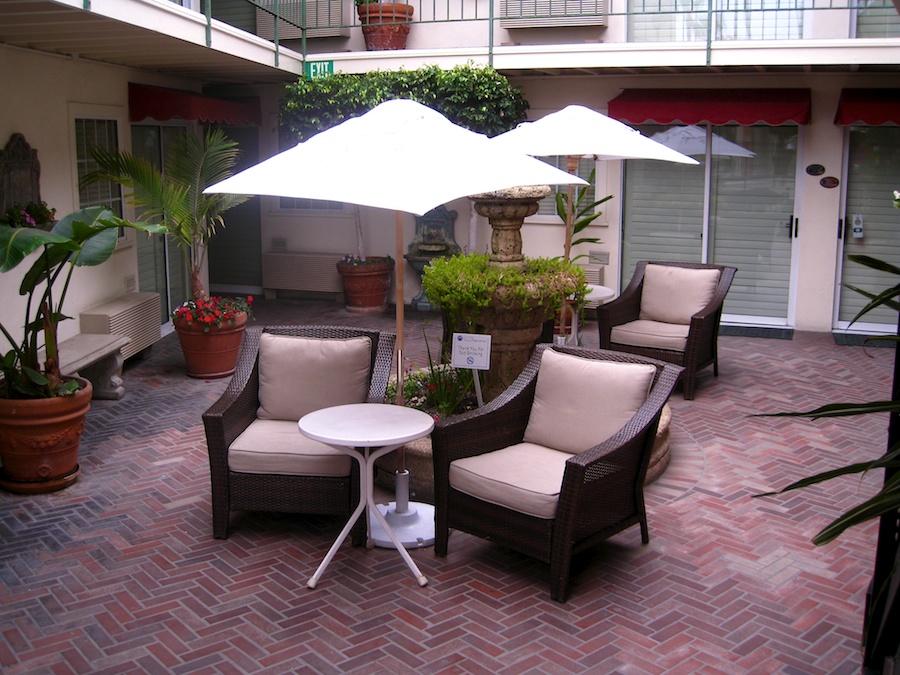 The patio is dead at 7:00 am

Paul and Bob meet at Joe's for breakfast #1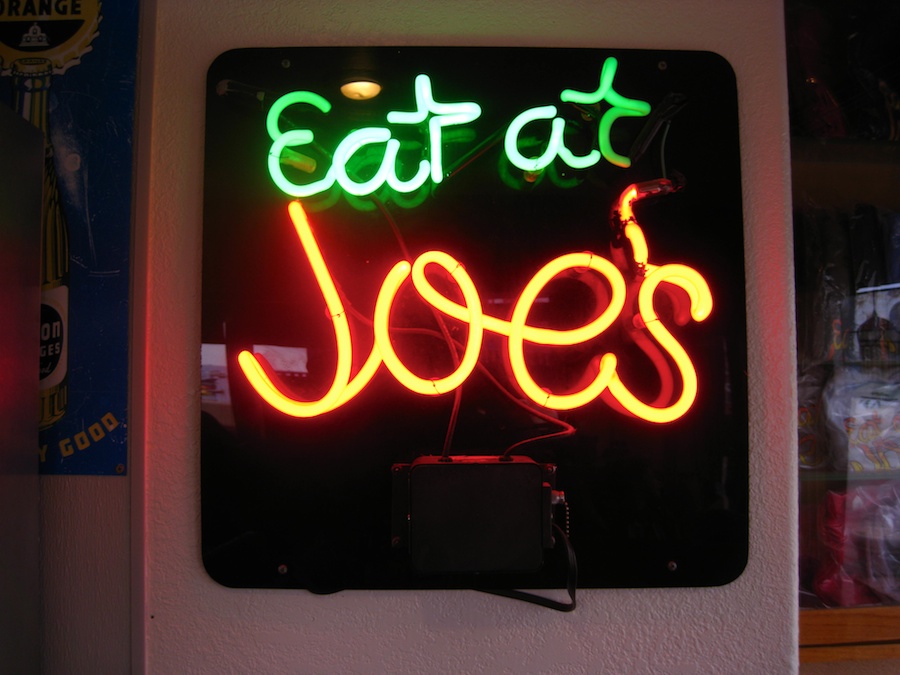 Did You Know? - The expression, "Eat at Joe's", was a frequently-used gag in the Warner Bros. and MGM cartoons during the 1940s, typically used when an image of a neon sign or other complicated tubing would appear. One example occurs in The Great Piggy Bank Robbery, in which Daffy Duck faces a host of dangerous characters, subduing them all, the final one being "Neon Noodle", whom he quickly twists into the shape of an "Eat at Joe's" neon sign, with a triumphant cry of "Tah-dah!"
In another example, "Super-Rabbit", the scientist's laboratory shows liquid flowing through tubing, which at one point takes the shape of the sign. In another such gag, from "Jerky Turkey", a bear carries a sign that said "Eat at Joe's" through an entire episode, eventually going into the Joe's Diner followed by other.
After a ruckus, Joe (the bear) comes out with a new sign that says "I'm Joe"; after which, an X-ray view of the bear's stomach show the other two characters, one of which holds up a sign that says "Don't Eat at Joe's". In "Lights Fantastic", elaborate lights are used just to frame a sign for this.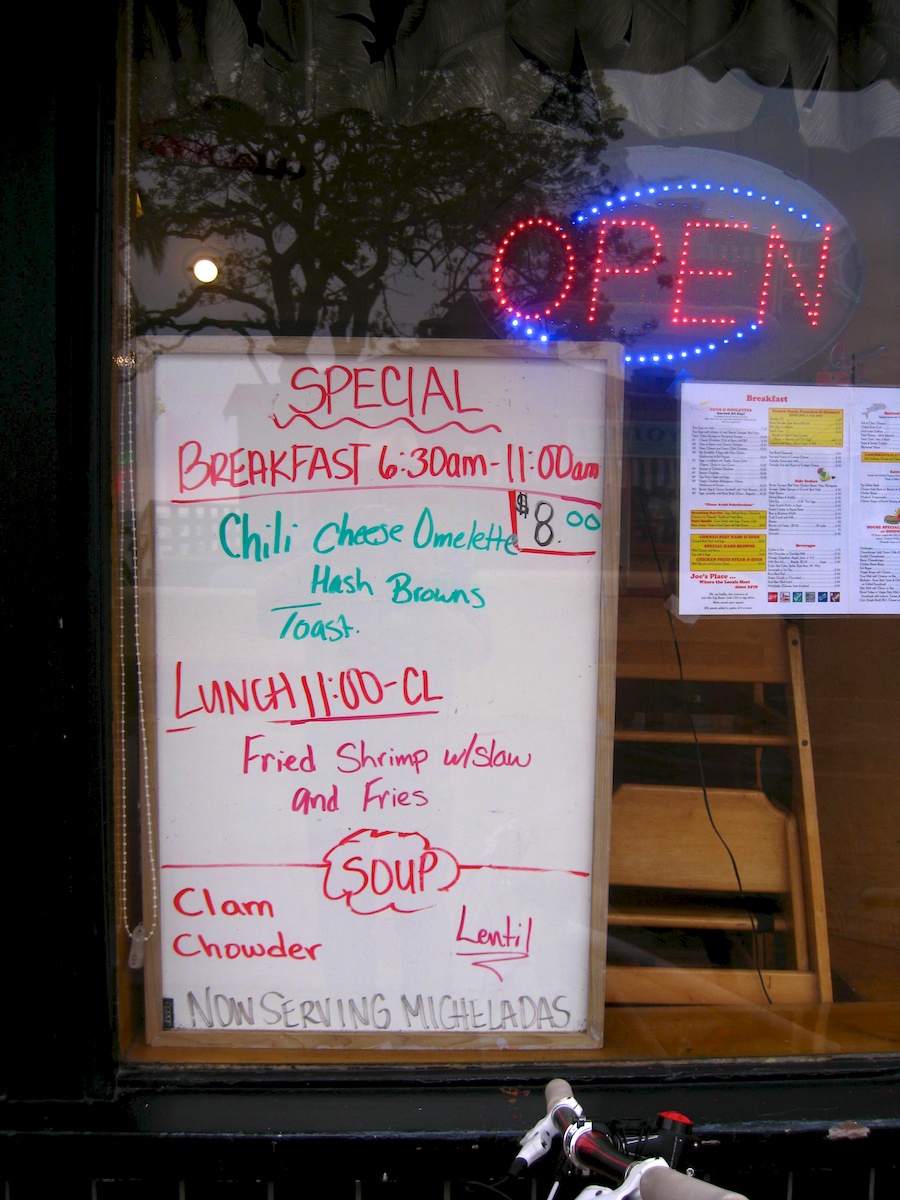 Meanwhile Everyone Else Is Waking Up

Ah... A true gentleman! Bringing goodies to Jackie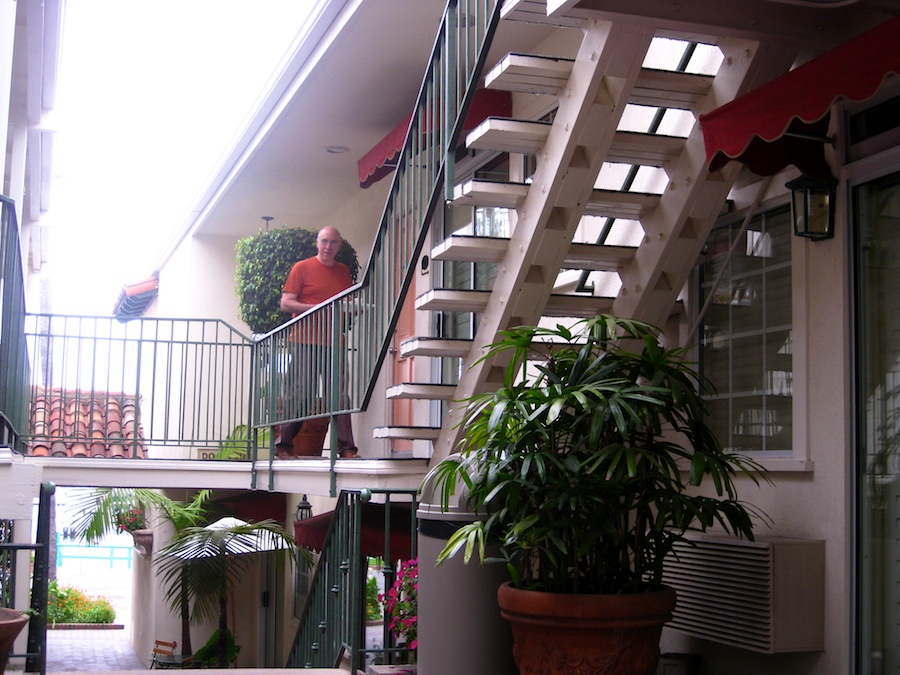 Mmmmmmm - This is a long way up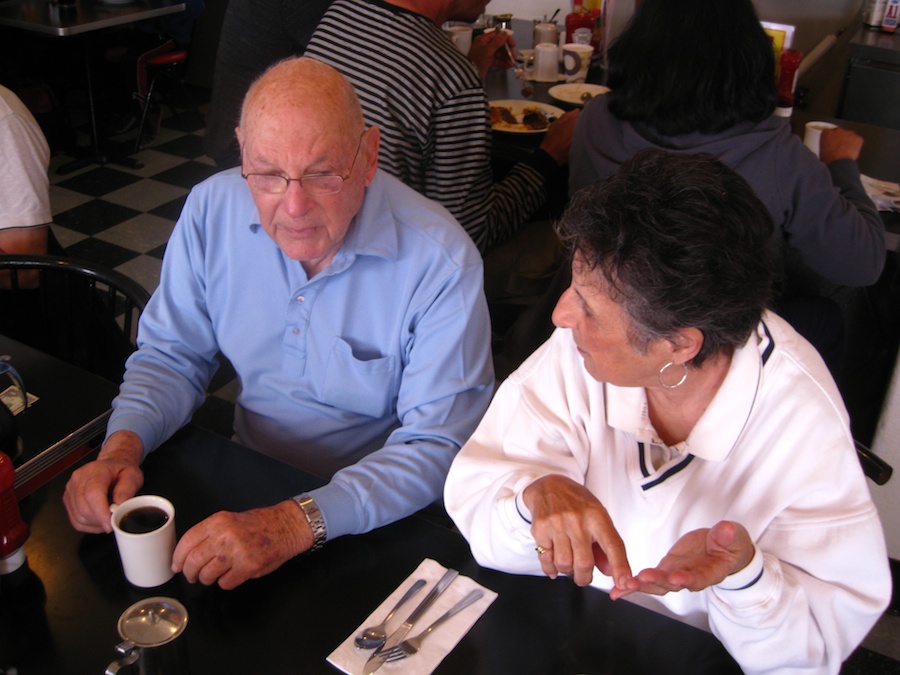 We return for breakfast #2

Donna 'splains about someting....

We are ready for golf now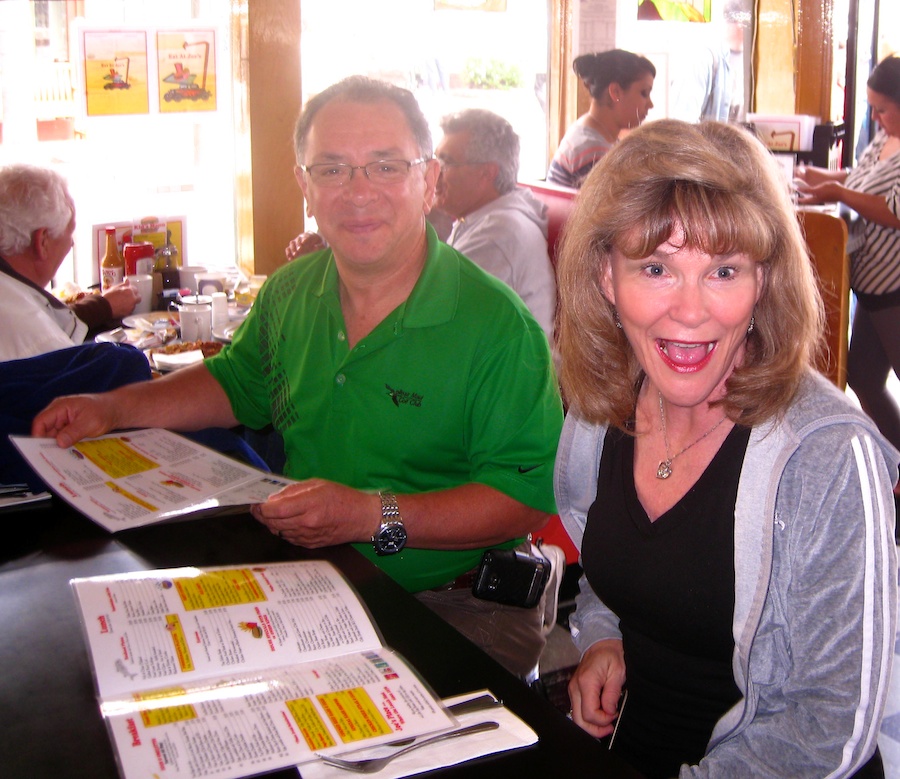 She is alive and well
Some Of Us Go Up The Hill To The Country Club
Did You Know? - Santa Catalina Island's charm and history are mirrored by the Catalina Island Golf Course, the oldest operating golf course west of the Mississippi! Originally built by the Banning Brothers in 1892, this scenic, 2,100-yard course has nine challenging holes, two sets of tees for 18-hole play, and is the former home of the Bobby Jones Invitational Tournament. A fully stocked Pro Shop, Taylormade rental clubs, electric and pull carts, and PGA-certified pro is available.
Originally designed as a three-hole course, the Catalina Golf Course was expanded to 9 holes in the early 1900's and in 1929 to a 18 hole tournament-worthy course. During World War two the course was not cared for and by 1945 the course was brought back to 9 holes. The current course features five Par 4 and four Par 3 holes.
The long, narrow course meanders through a canyon setting toward the ocean. The small greens and deep bunkers are enough to challenge any golfer. A practice putting green and driving net are available. Deer and hawks frequent the area.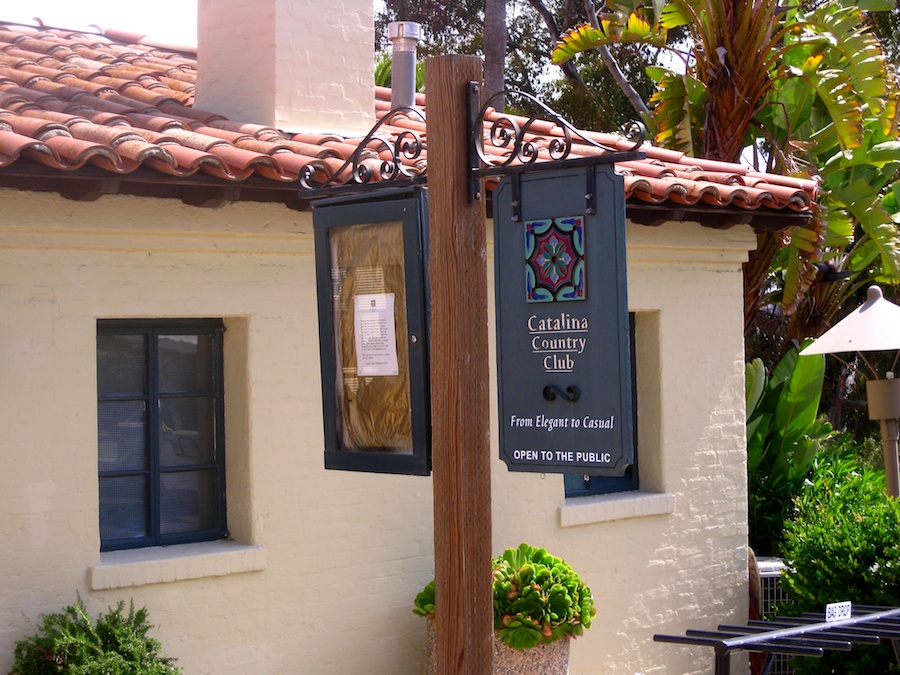 Looks like a chinese fire drill... It was
Did You Know? - A Chinese fire drill is a slang term that has been used by Westerners for more than a century, and is today considered offensive or racist. It is used to describe any situation that is chaotic or confusing. [Editors Note: someting is lways offensive to someone so phooey!]
It is also used to describe an American college prank (also known as red-light green-light) performed by a vehicle's occupants when stopped at a traffic light, especially when there is a need to change drivers or get something from the trunk. Before the light changes to green, each occupant gets out, runs around the vehicle, and gets back inside (but not necessarily in his or her original seat). If one of the participants lags, the others may drive off without him or her

Many of us made it to the bunker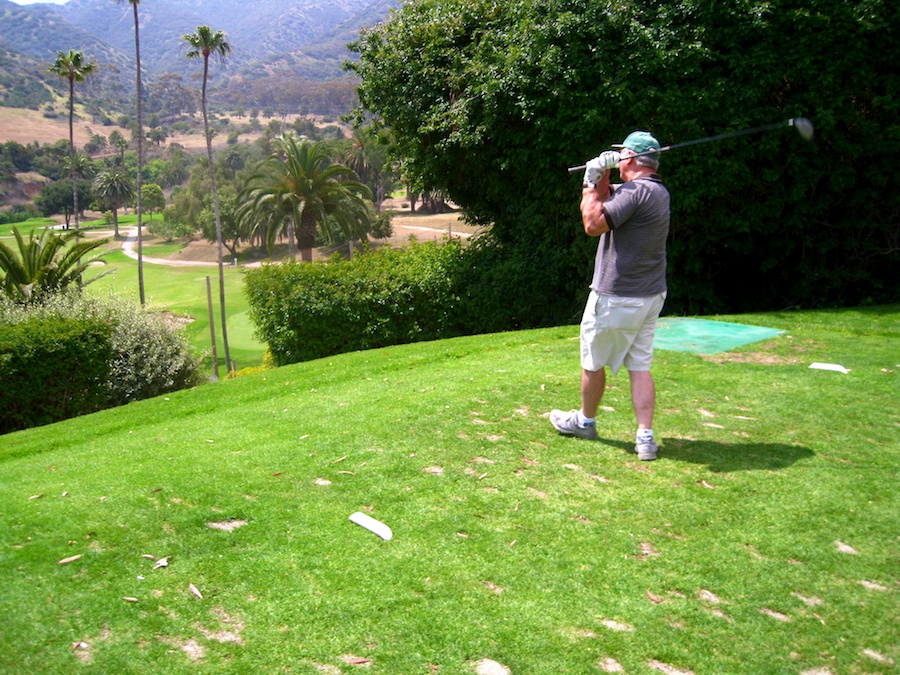 Holly, Donna, Bill, and Bob do some serious putting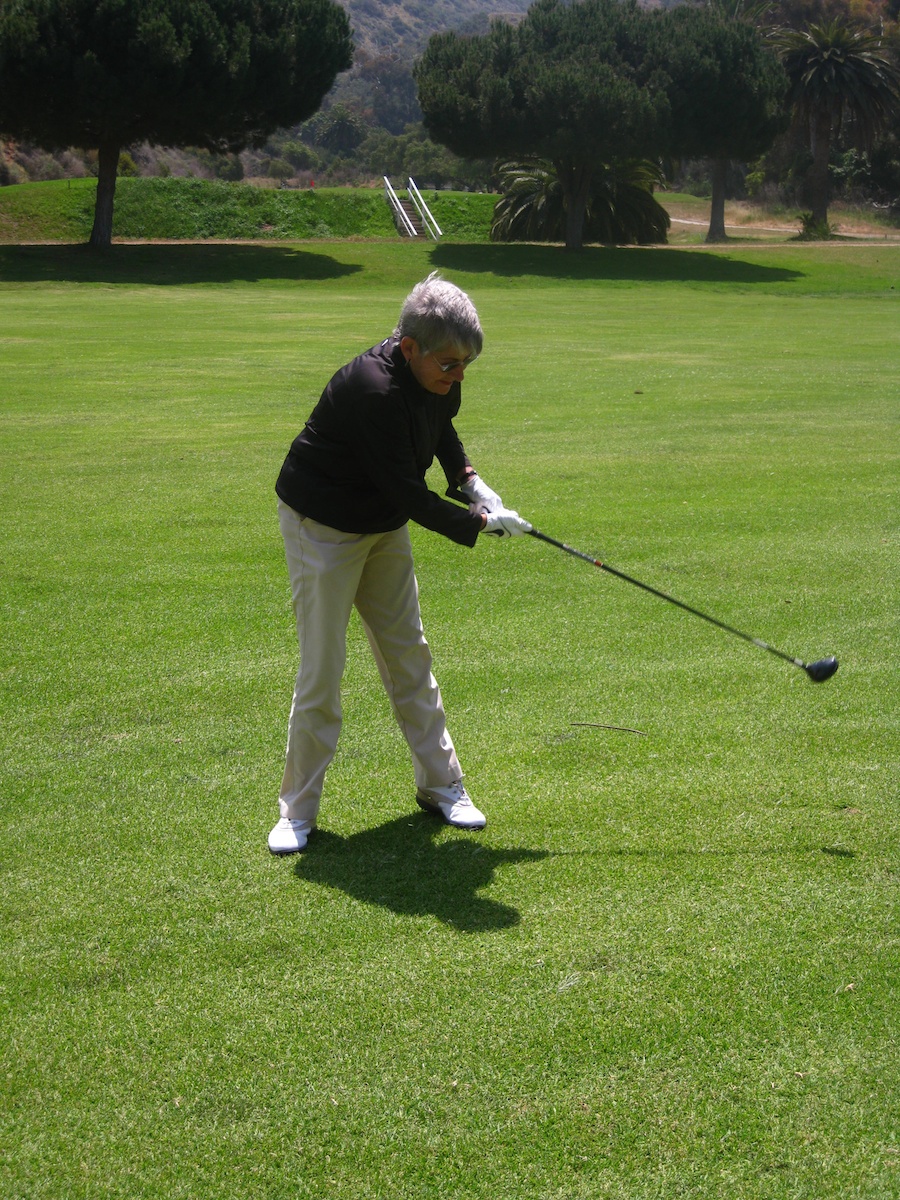 The champ takes a swing

Bill slams one down the center of the fairway
Did You Know? - A fairway is

1. A stretch of ground free of obstacles to movement.
2. Sports The part of a golf course covered with short grass and extending from the tee to the putting green.
3. Nautical: a. A navigable deep-water channel in a river or harbor or along a coastline, or b. The usual course taken by vessels through a harbor or coastal waters.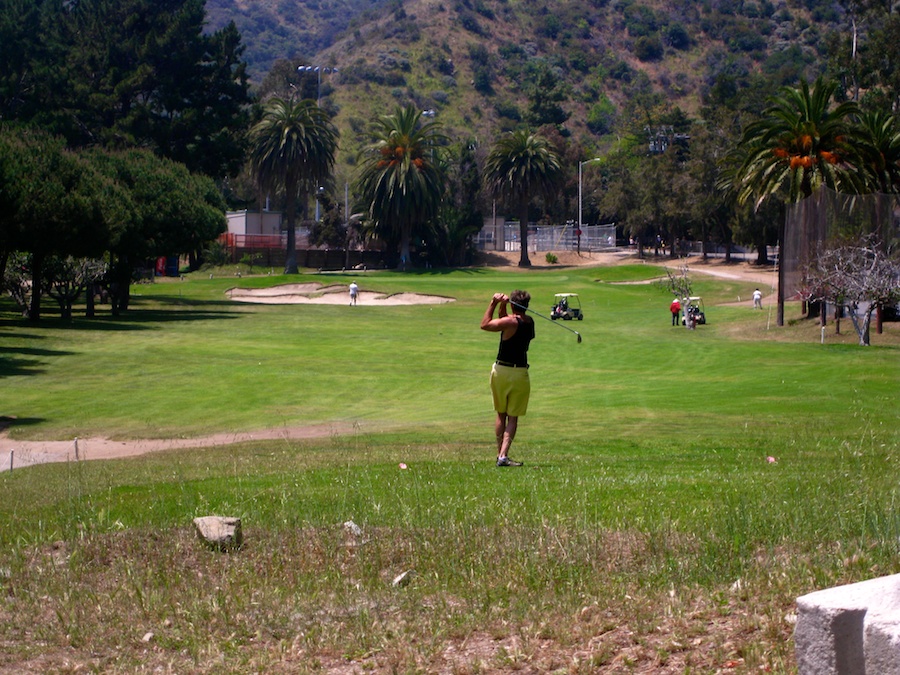 Bob slams the ball with the driver over 15 yards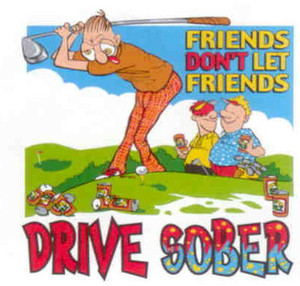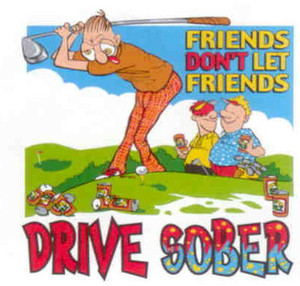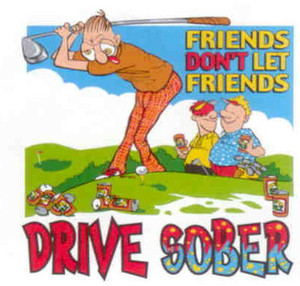 Great flowers along the course

Sue follows suit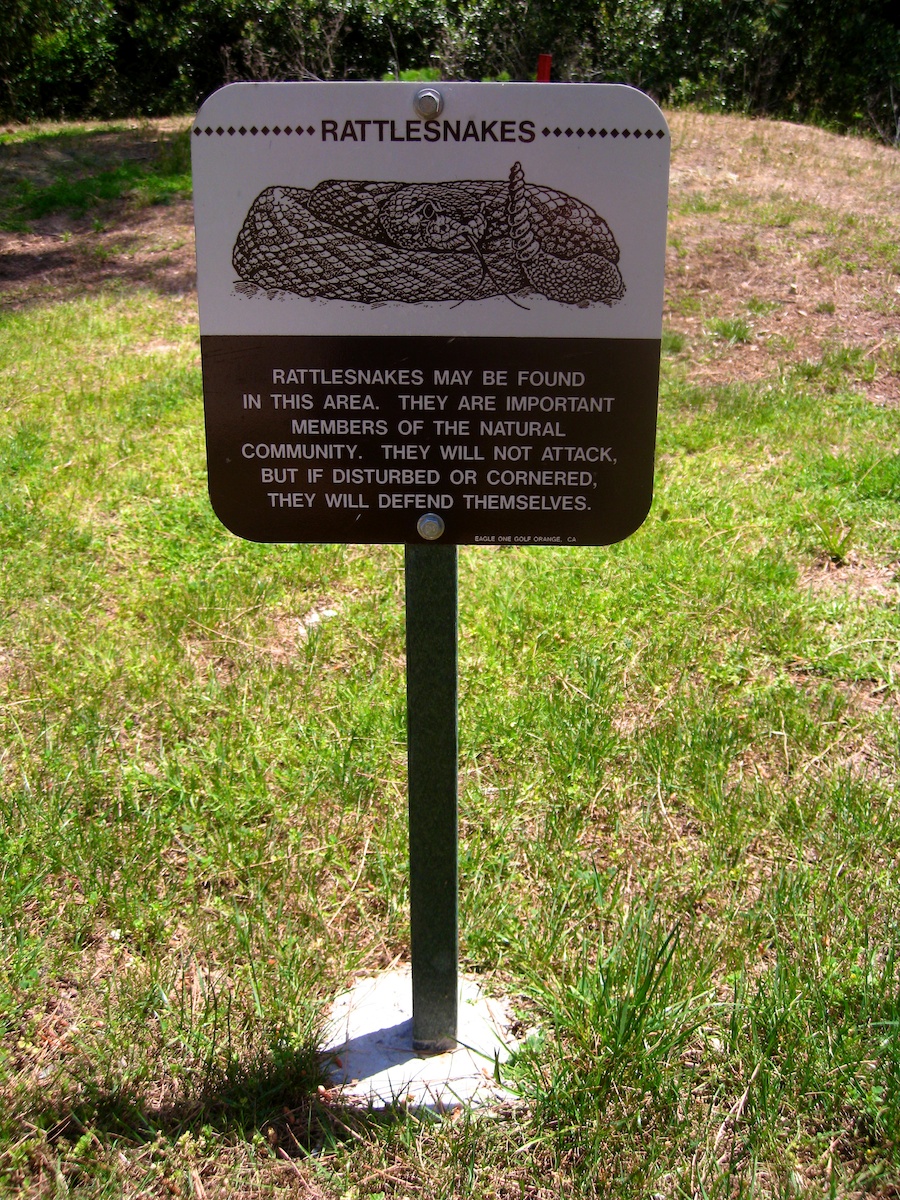 Needless to say Paul and Ed lost loads of balls on tis trip