On The Roof We Can See Forever (Page Three)
In Comic Format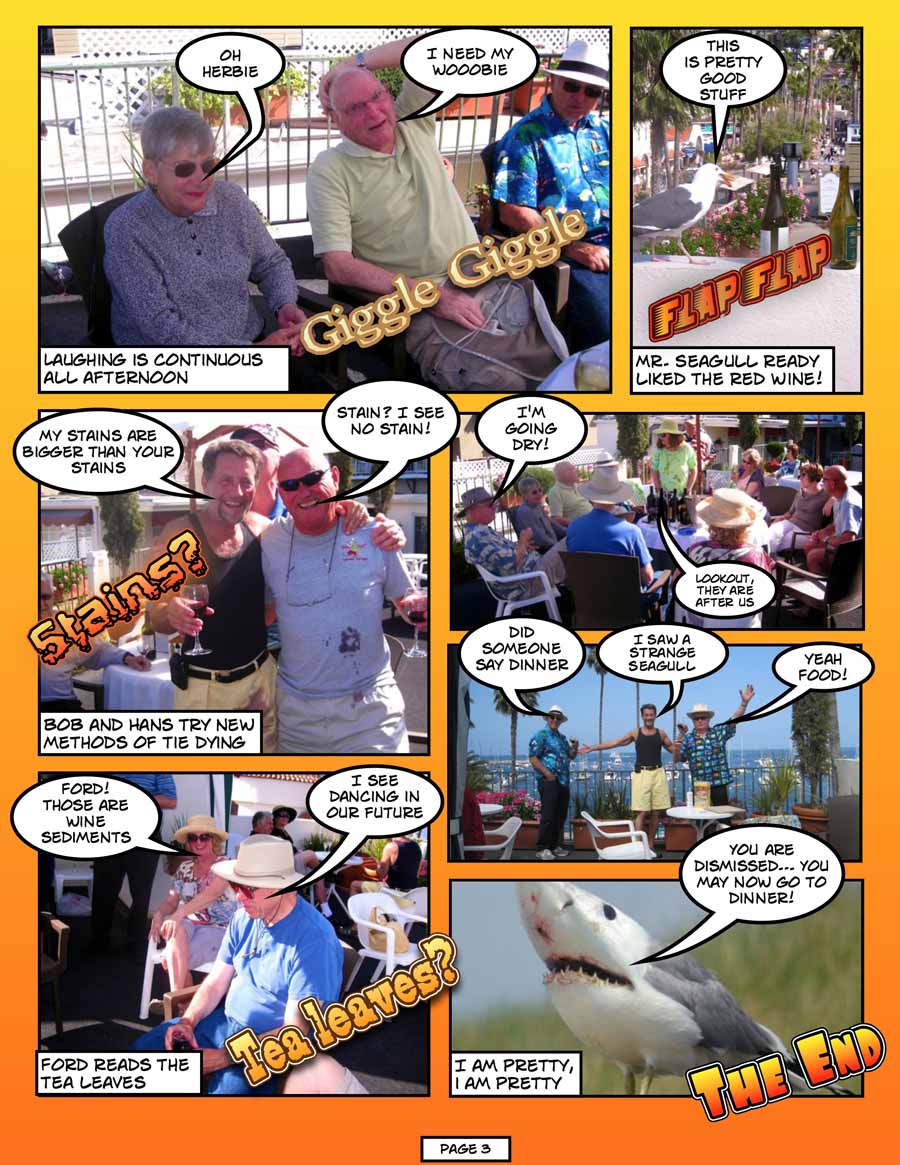 Let The Frivolity Begin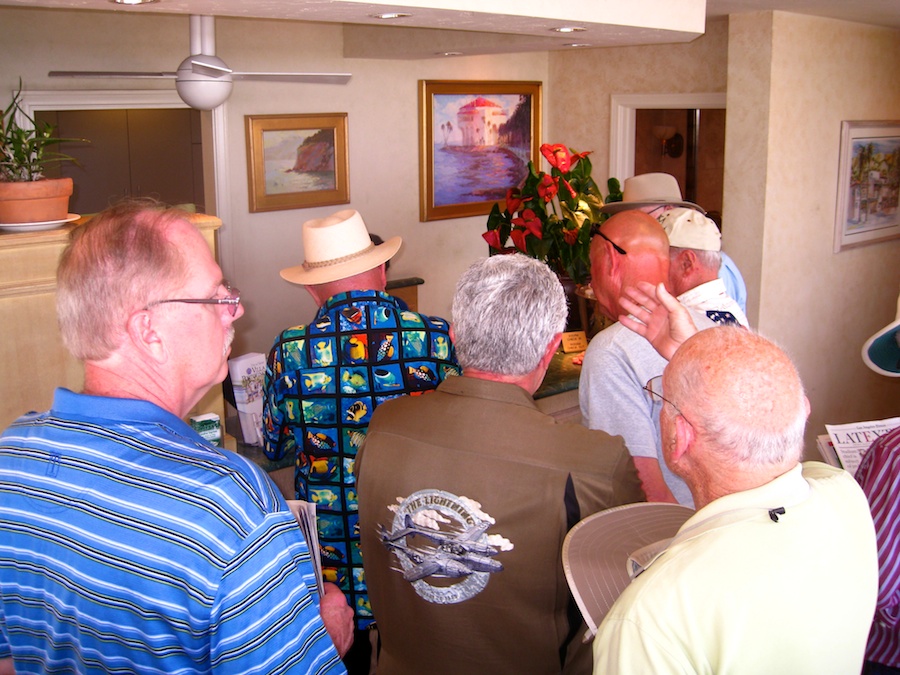 Mad rush to check in

What.... No reservation?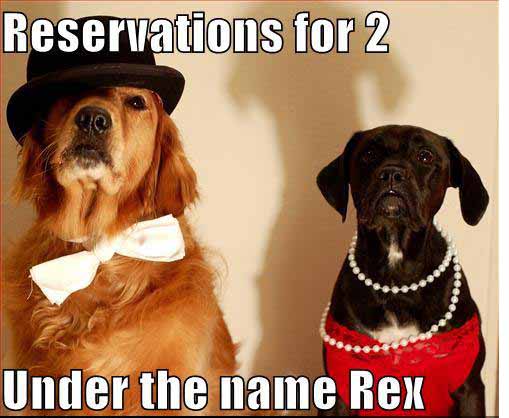 The ladies wait outside patiently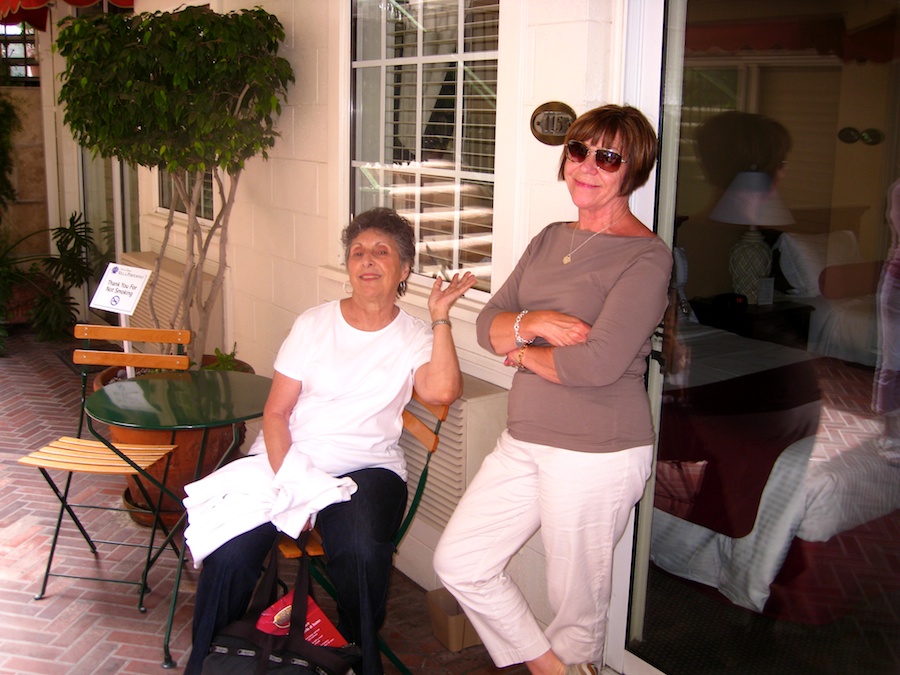 Well, sort of patiently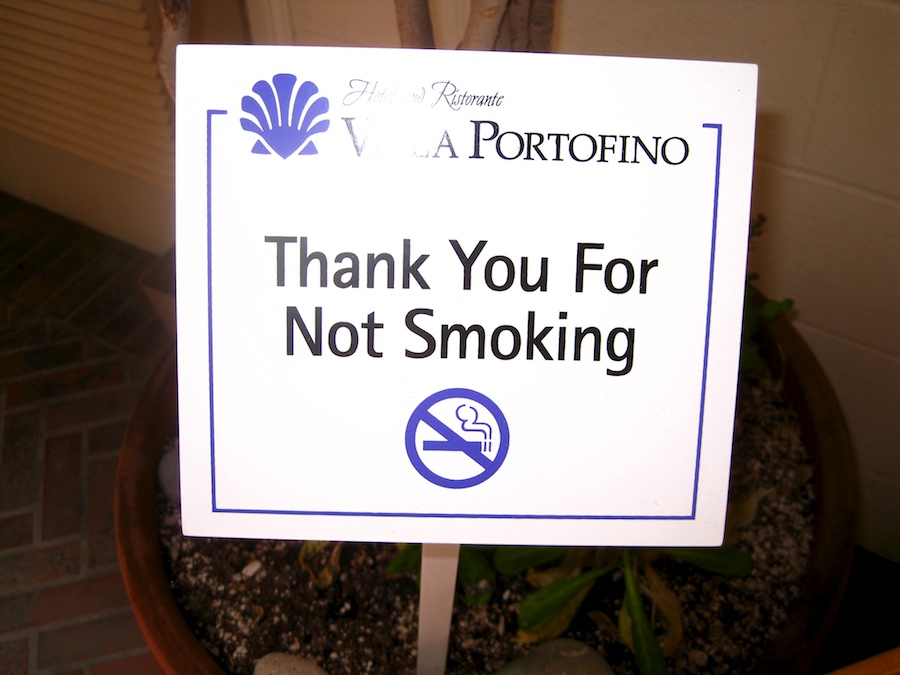 We helped Bob with the big words

Ready to go! I think we need a Von's run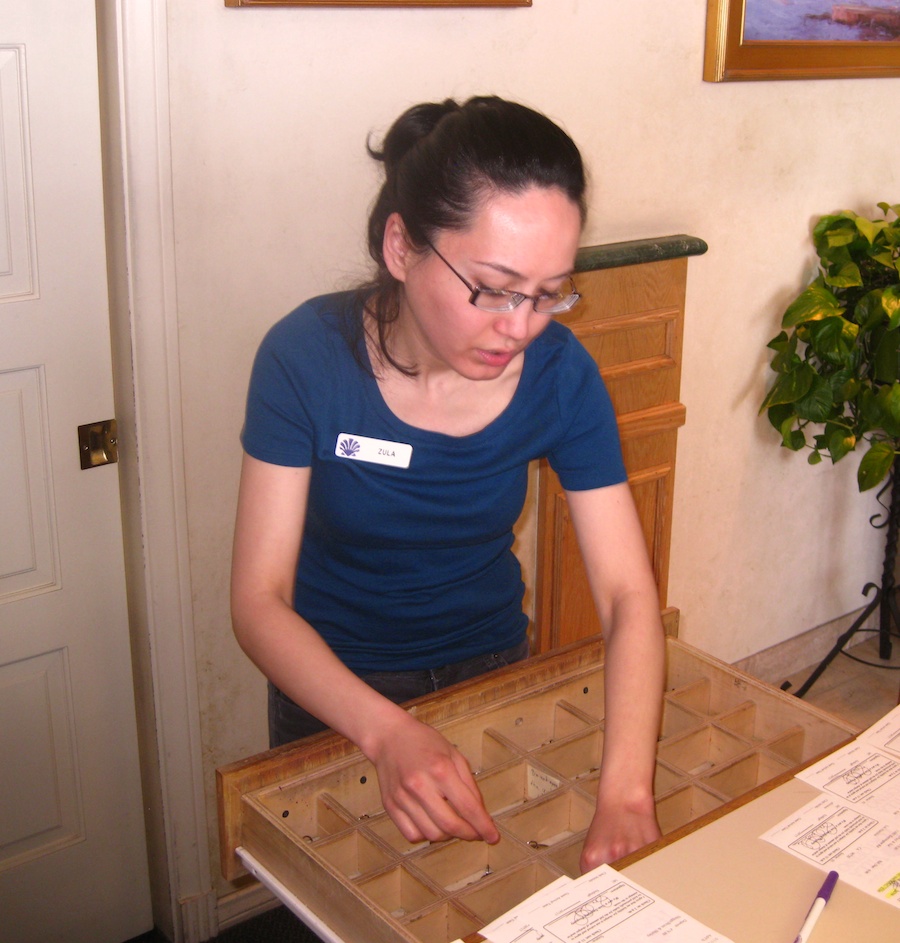 She was overwhelmed

No, we have no suite with a red-wine hot tub

The rush is over....

It's a long story
Off To Von's For A Necessities Run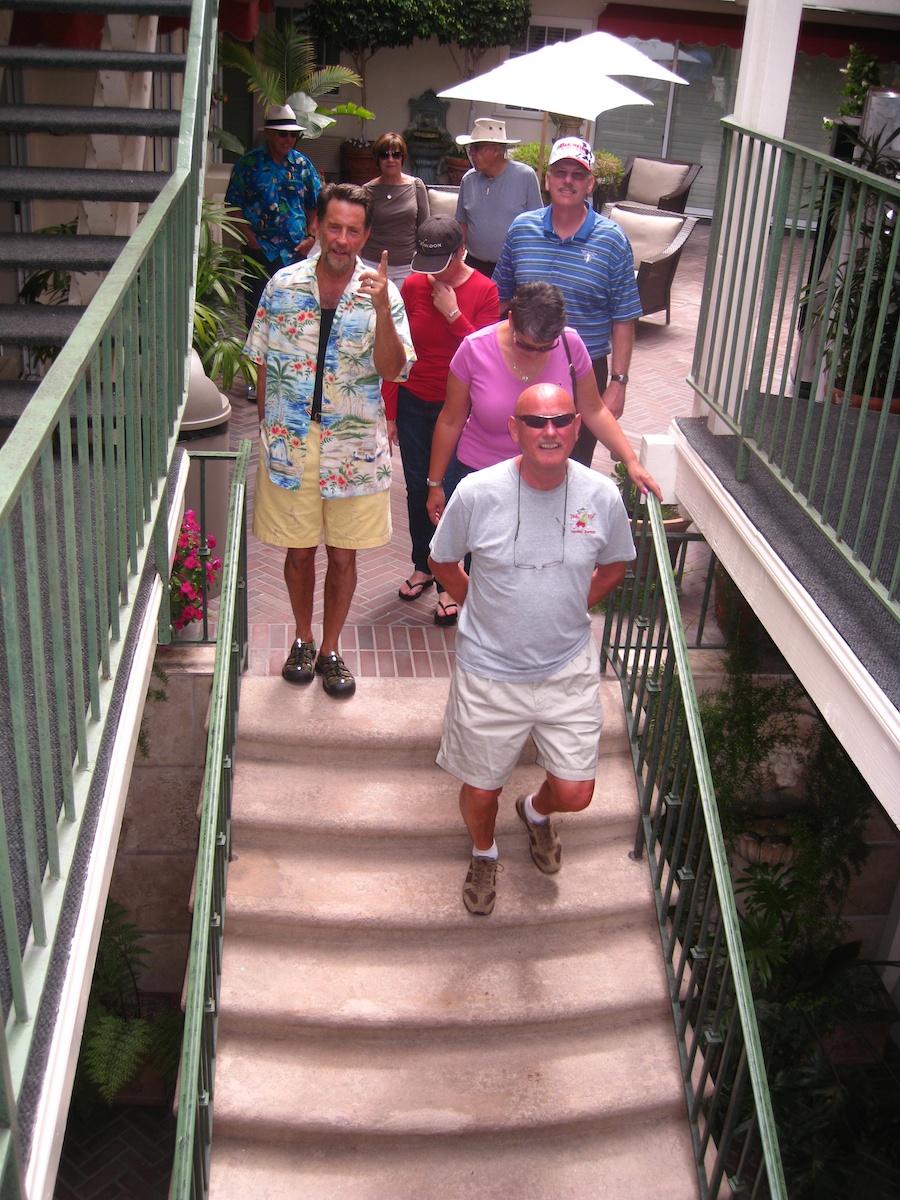 Did I hear the word wine????
Did You Know? - "Heigh-Ho" is a song from Walt Disney's 1937 animated film Snow White and the Seven Dwarfs, written by Frank Churchill (music) and Larry Morey (lyrics). It is sung by the group of seven dwarfs as they work at a mine with diamonds and rubies, and is one of the best-known songs in the film.
The melodic theme for "Heigh-Ho" might have been inspired by Robert Schumann's composition for piano "The Happy Farmer, Returning From Work" from his 1848 work Album for the Young, Opus 68.[

Follow me, I will lead you to the promised land.... Von's wine shelves
Von's... A Heavenly Place To Shop

The carts are getting filled up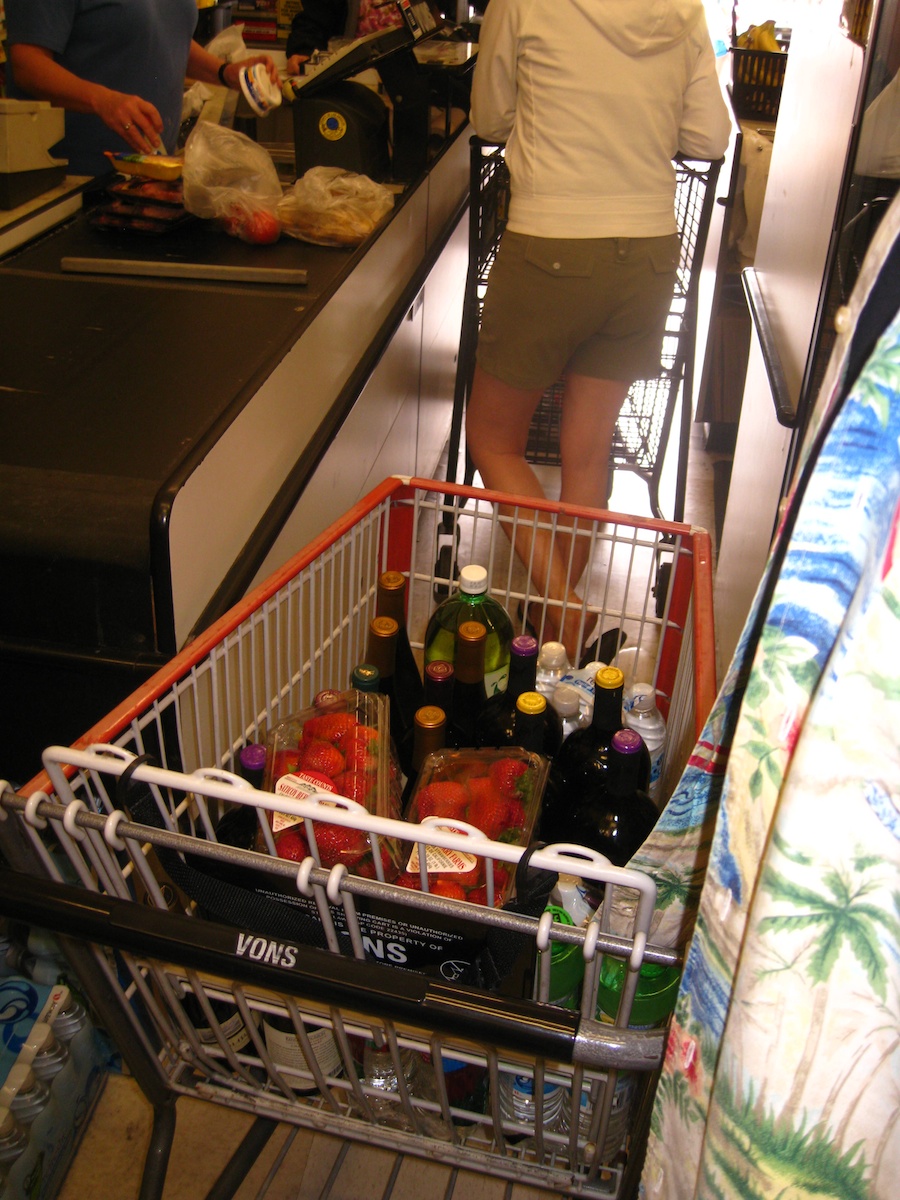 We may need a tractor to pull it

Such a domestic....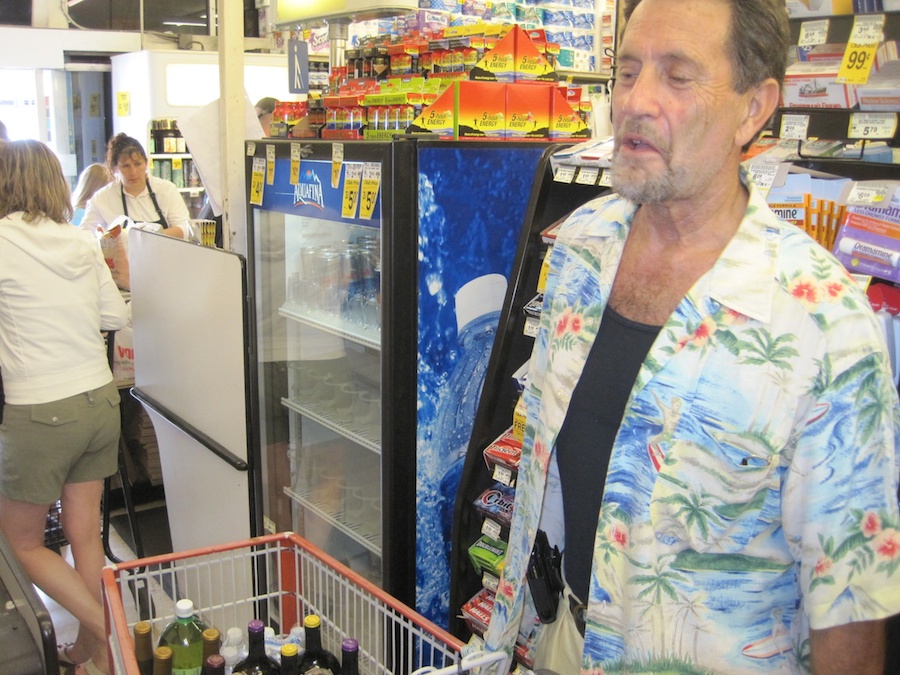 Are we done yet?? (Courtesy of Hans)

Oh boy (Courtesy of Hans)
Up On The Roof

Mama Irene prepares some snacks
Herb reflects the sun into the seagulls eyes

We have a friend....
Did You Know? - Gulls—the larger species in particular—are resourceful, inquisitive and intelligent[5] birds, demonstrating complex methods of communication and a highly developed social structure. For example, many gull colonies display mobbing behaviour, attacking and harassing would-be predators and other intruders.
Certain species (e.g. the Herring Gull) have exhibited tool use behaviour, using pieces of bread as bait with which to catch goldfish, for example. Many species of gull have learned to coexist successfully with humans and have thrived in human habitats. Others rely on kleptoparasitism to get their food. Gulls have been observed preying on live whales, landing on the whale as it surfaces to peck out pieces of flesh.

A magnificent day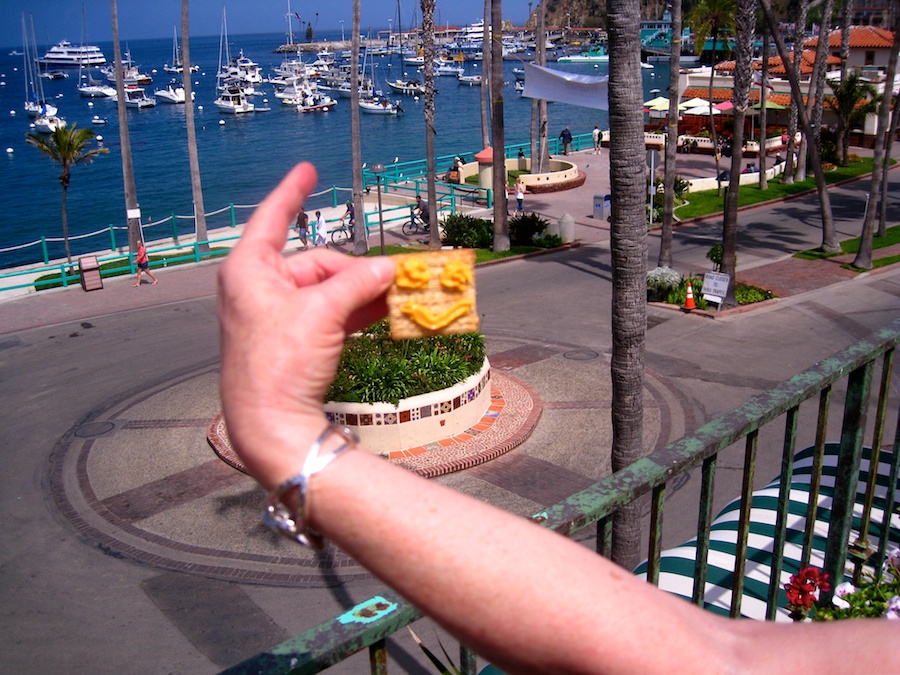 Mary shares her cheese artwork with us
Did You Know? - Cheez Whiz is a thick processed cheese sauce or spread sold by Kraft Foods. It was developed by a team led by food scientist Edwin Traisman (1915–2007) and was first marketed in 1953.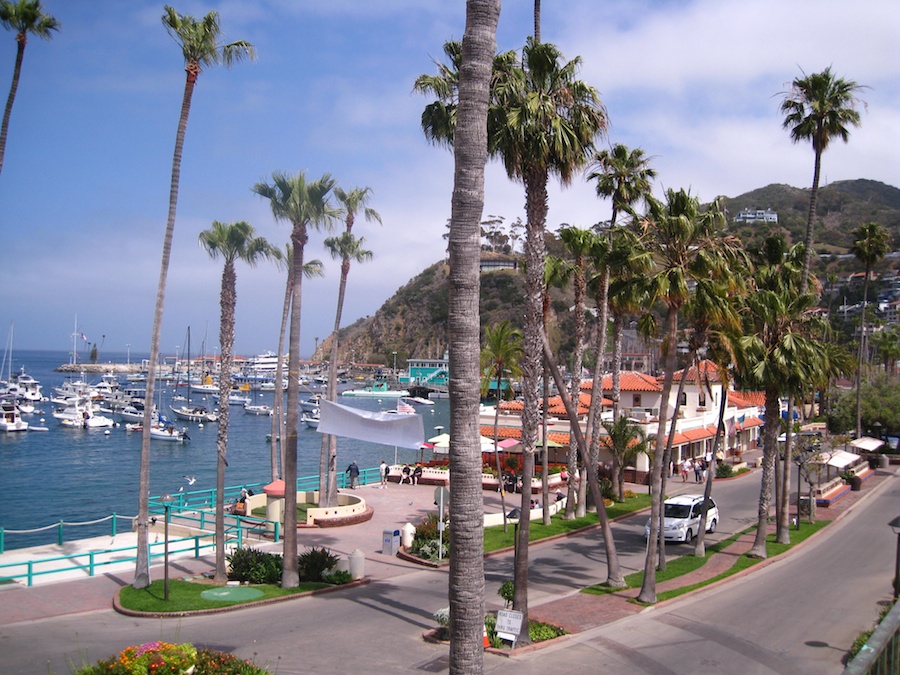 We are in the most delightful spot

Skoal... Mud in your eye... Salute!
Did You Know? - According to various apocryphal stories, the custom of touching glasses evolved from concerns about poisoning. By one account, clinking glasses together would cause each drink to spill over into the others' (though there is no real evidence for such an origin).
According to other stories, the word toast became associated with the custom in the 17th century, based on a custom of flavoring drinks with spiced toast. The word originally referred to the lady in whose honor the drink was proposed, her name being seen as figuratively flavoring the drink.
The International Handbook on Alcohol and Culture says toasting "is probably a secular vestige of ancient sacrificial libations in which a sacred liquid was offered to the gods: blood or wine in exchange for a wish, a prayer summarized in the words 'long life!' or 'to your health!'

Am I limited to drinking with only one hand????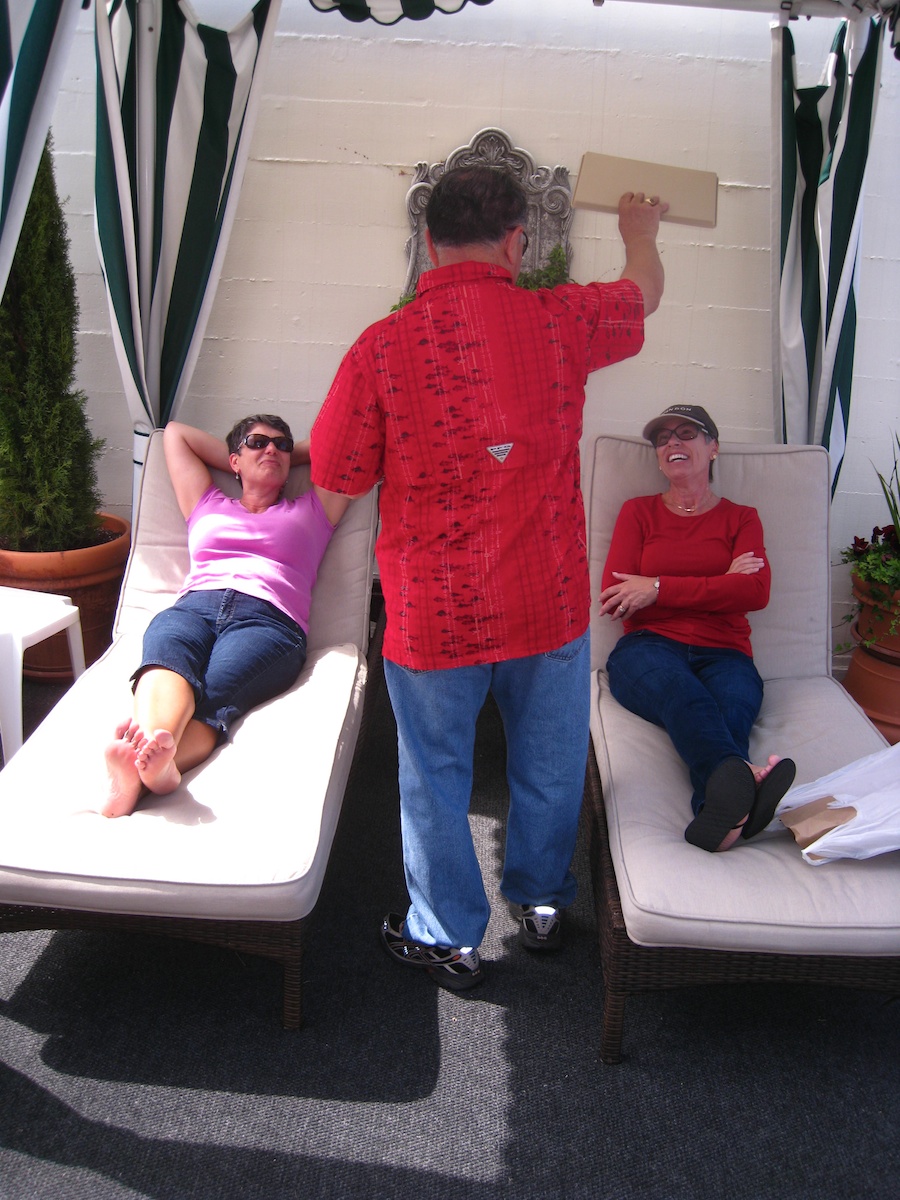 Fed gets fan duty.... He was a fan dancer once upon a time
Did You Know? - In the West, a fan dance is often an erotic dance performance, traditionally by a woman. The performer, either entirely nude or apparently so, dances while moving two large fans, typically constructed from ostrich feathers. The essence of the choreography is suggestion, limiting the parts of the body exposed to the audience while focusing attention on illusions of exposure.
Performers often evoke illusions of: having already seen what had never been exposed, not being able to shift one's gaze fast enough to see what seems surely to be presently exposed, or being aware of currently "seeing" what in fact is not exposed to be seen. A fan dance can be viewed for erotic stimulation, aesthetic appreciation of grace and beauty, and for simple amazement of the skill of the illusion.



Oops... Don't spill while you perform

We are officially coagulating (Courtesy of Hans)

Wet T-shirt content begins momentarily (Courtesy of Hans)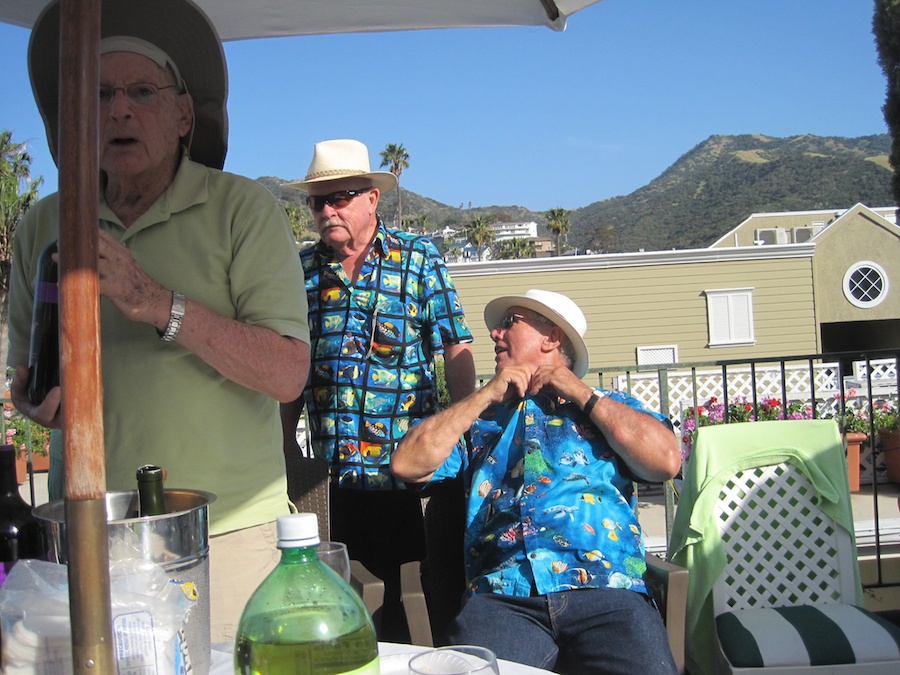 Herbie opens another (Courtesy of Hans)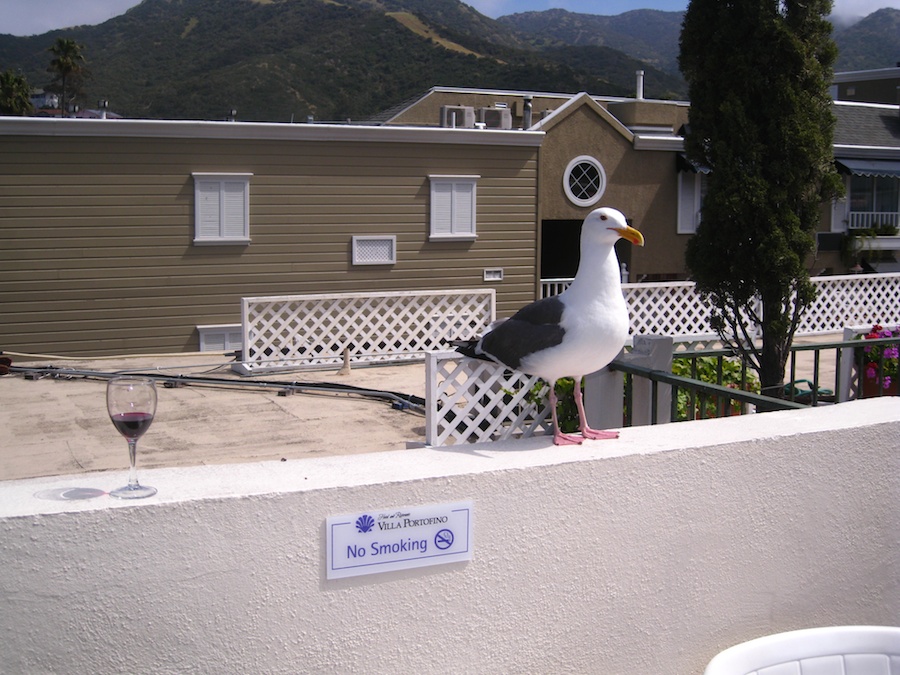 I'm back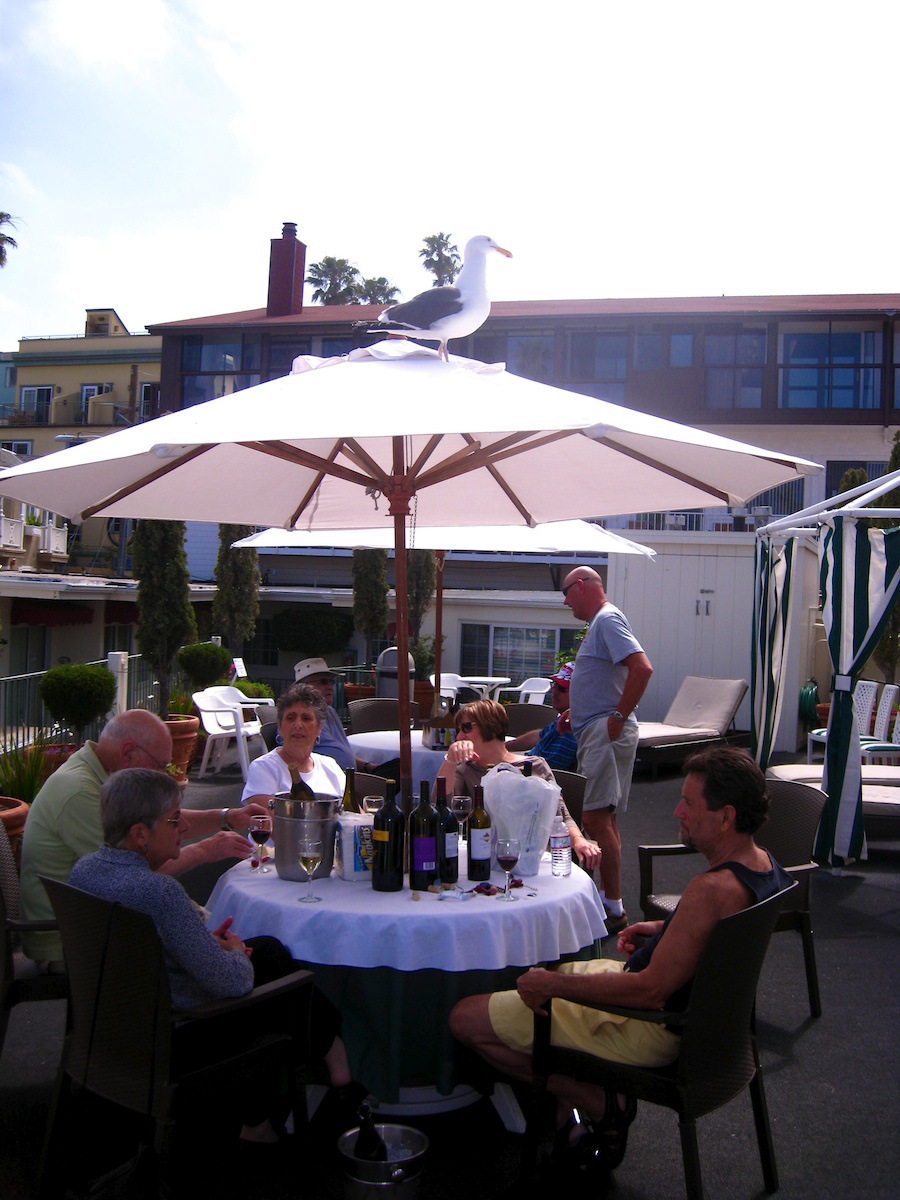 We are killing off the bottles one by one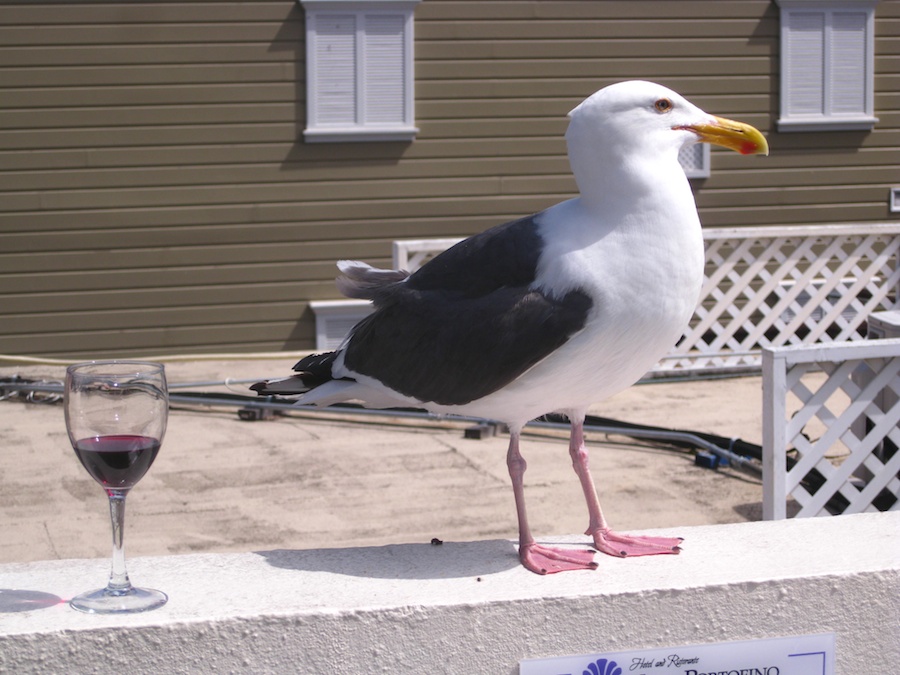 Thanks for the drink!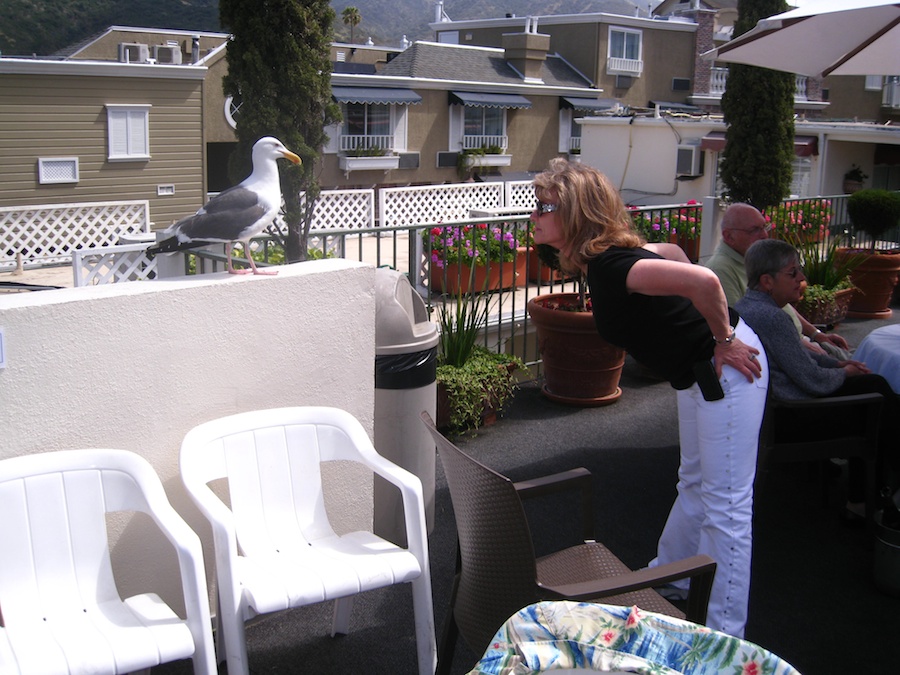 We did not know that Mary speaks fluent Gull

M-m-m-m-m Nice nose, acceptable finish

Gulls do wine tasting?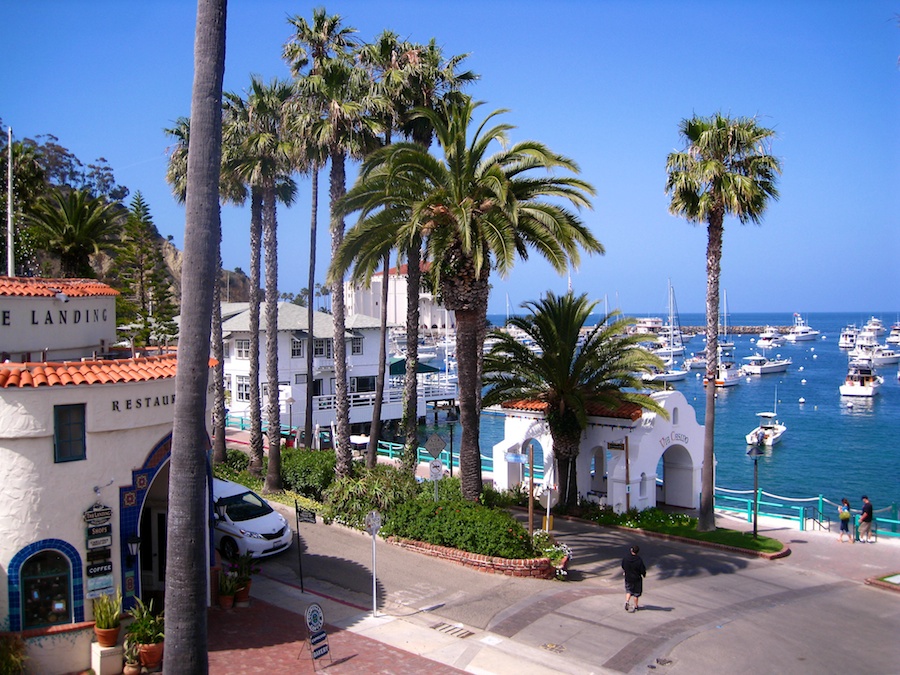 Our target hides in the palm trees....

Ford tries to make a new friend but is getting rejected

Ford found the secret

Herb has the best seat in the house

Guy is swapping stores with the guys

Airplane stories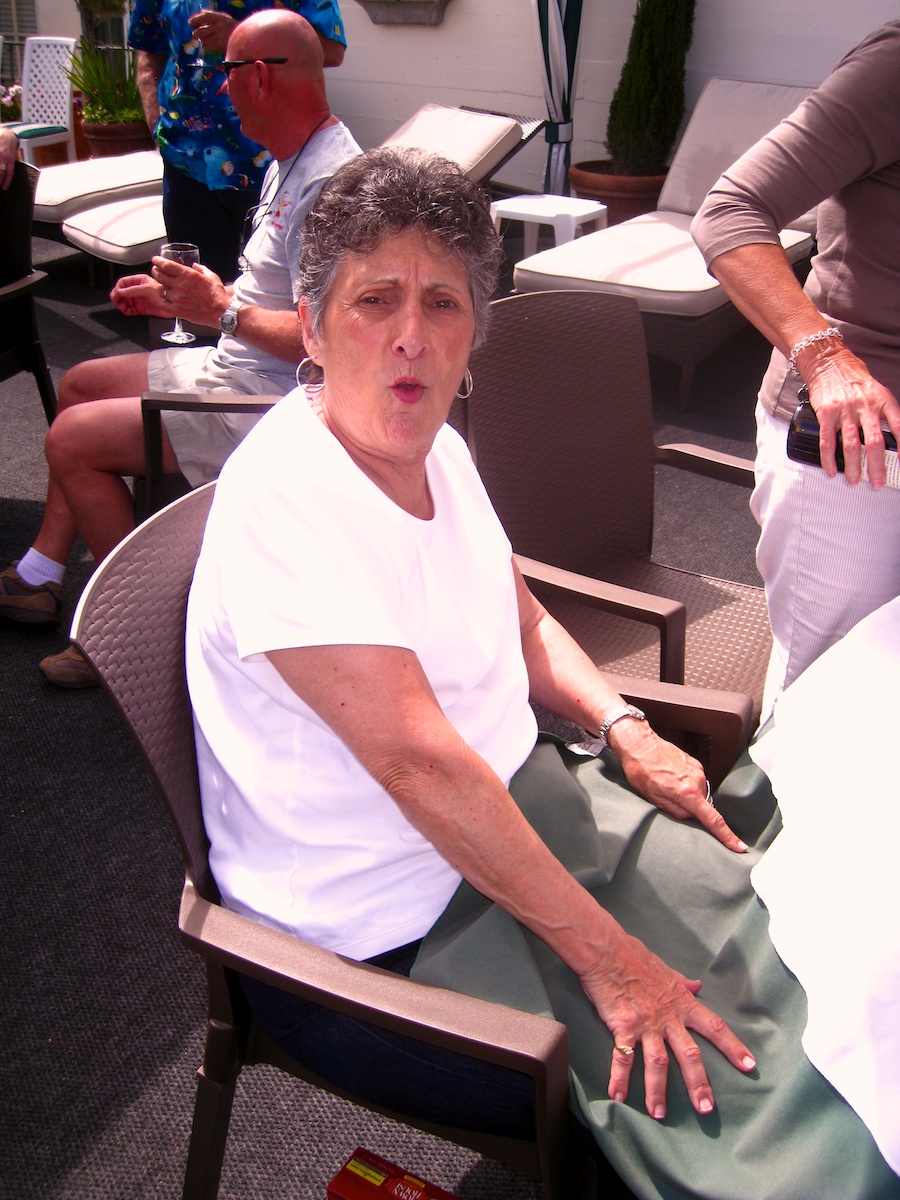 Whaddya mean we ran out of food.... I have just begun

Go girl.... Kathy found her favorite kind of wine... It's called "open"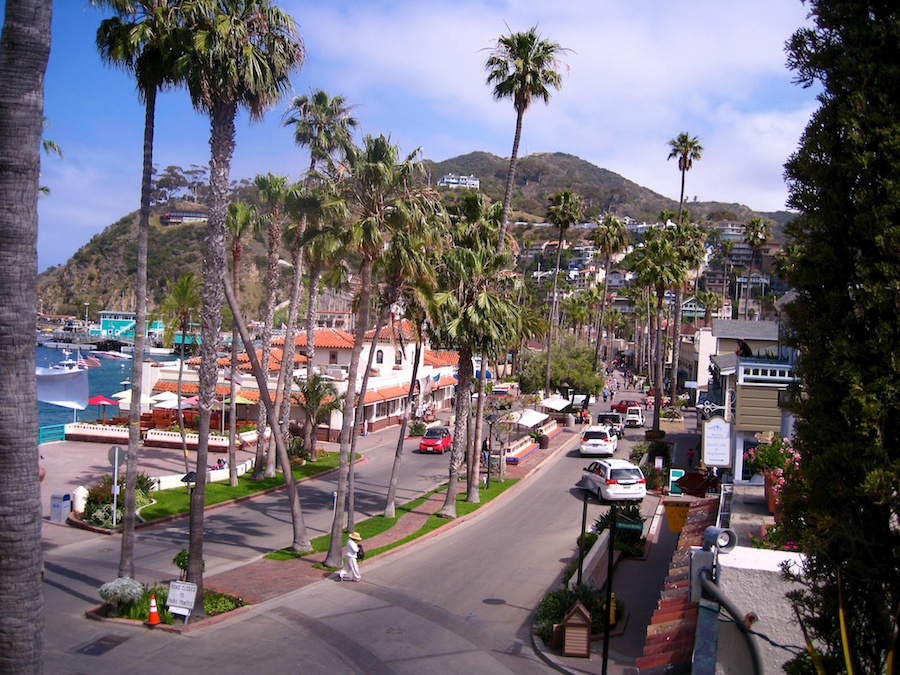 We have a great view

Bob demonstrates how NOT to open a wine bottle... At least it is white wine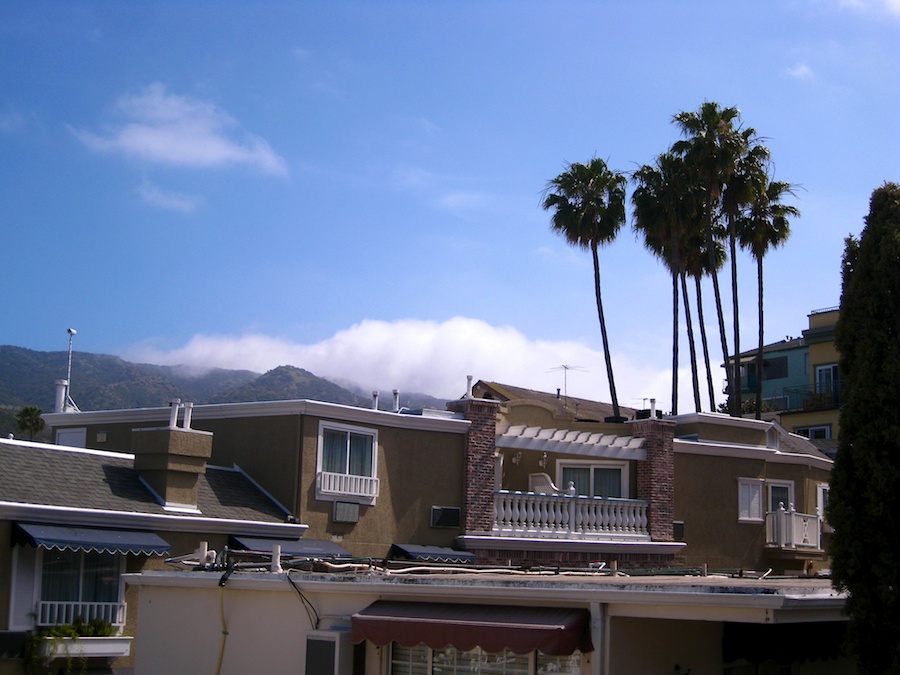 The clouds bump into the Catalina Mountains

Lounge lizards at work
Did You Know? - The term lounge lizard is usually used to refer to lounge musicians, most often in a negative sense (as tacky, tasteless, etc). Since its first appearance as American slang in 1917, "lounge lizard" has surprisingly shown up in nearly every decade. A "lounge lizard" is typically depicted as a well-dressed man who frequents the establishments in which the rich gather with the intention of seducing a wealthy woman with his flattery and deceptive charm. The term presumably owes something to the cold and insinuating quality of reptiles.
It has also been suggested that the name derives in part from the "lizards", that is, shoes made from crocodile or snakeskin, that were sometimes sported by such men, but there is no solid evidence of this. Charles Plymell has written that Robert Branaman coined the phrase in the 1950s (Wichita, Kansas) in regards to those people that spend an excessive amount of time going from bar to bar.
Eventually, the lounge lizard as social parasite decided to play chameleon and take on many appearances. "Lounge lizard" then became a generalized term applying to any frequenter of nightclubs.

Shhhhh You will wake Mary up!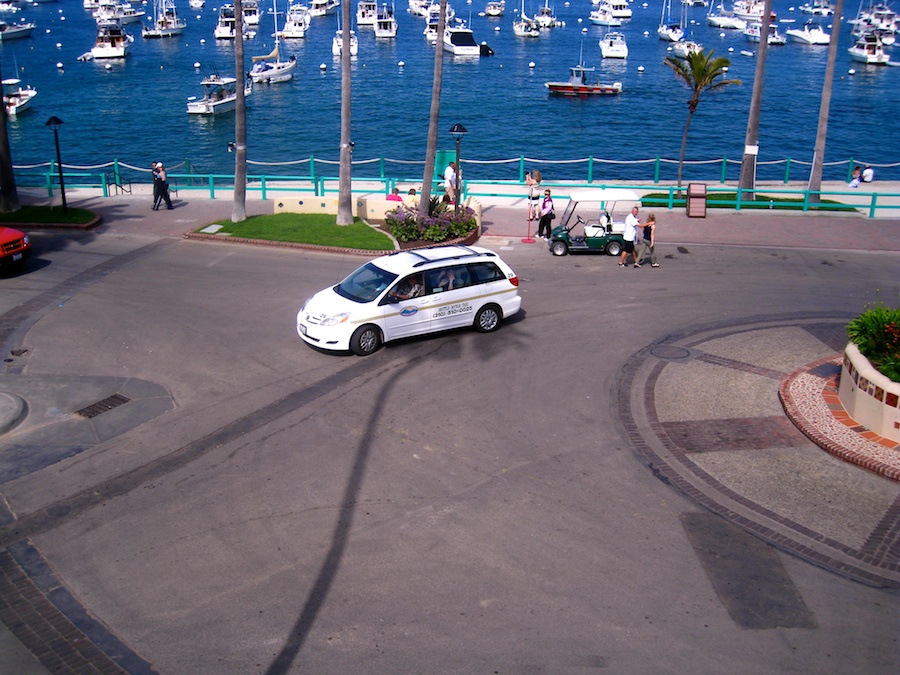 The kids arrive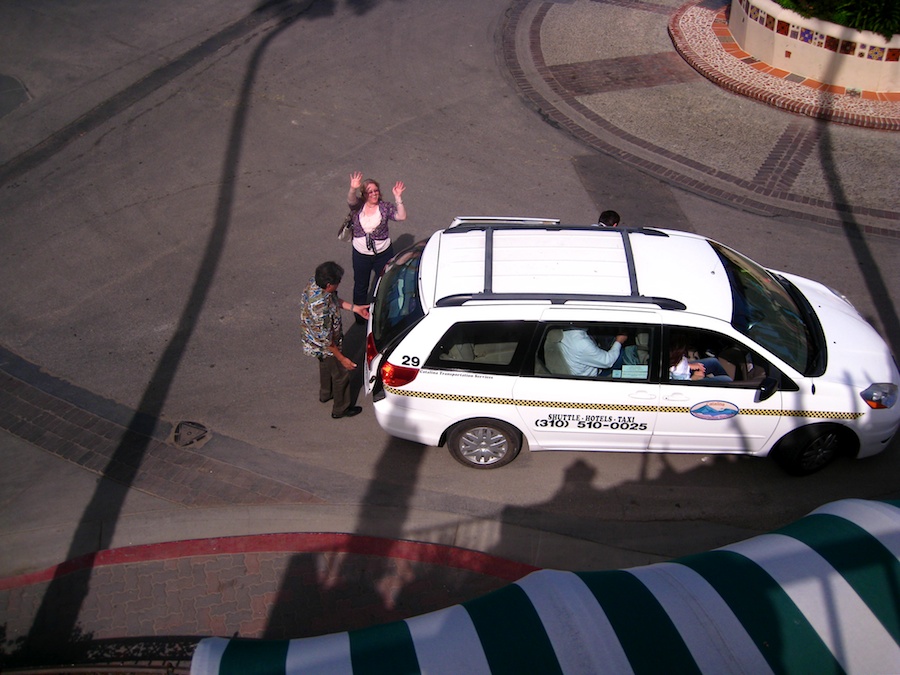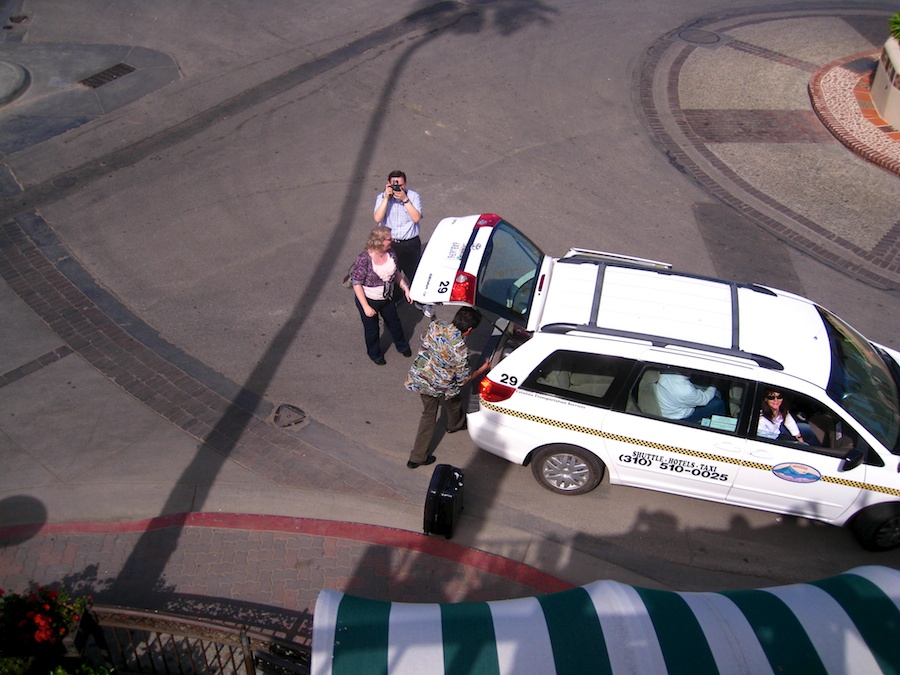 Click click.... Sam's camera is in operation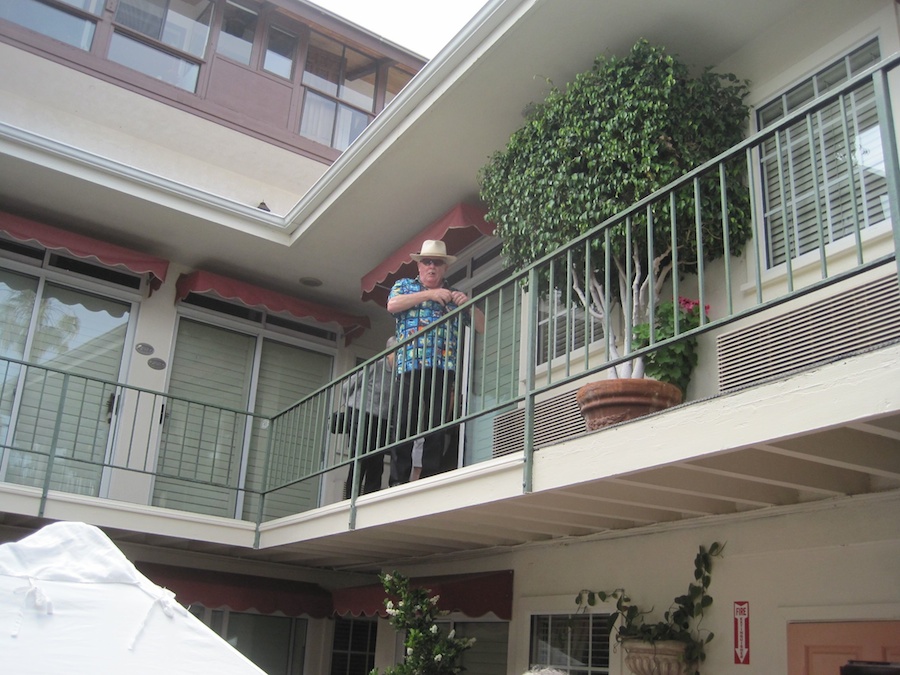 Checking in (Courtesy of Hans)

The evidence is beginning to mount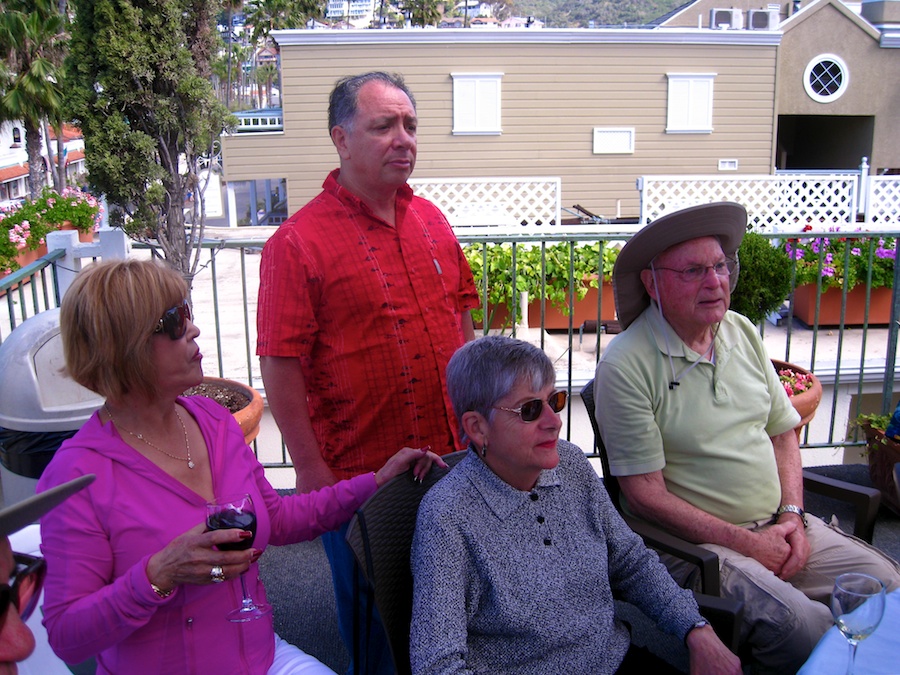 The jury is in....


You are pronounced guilty....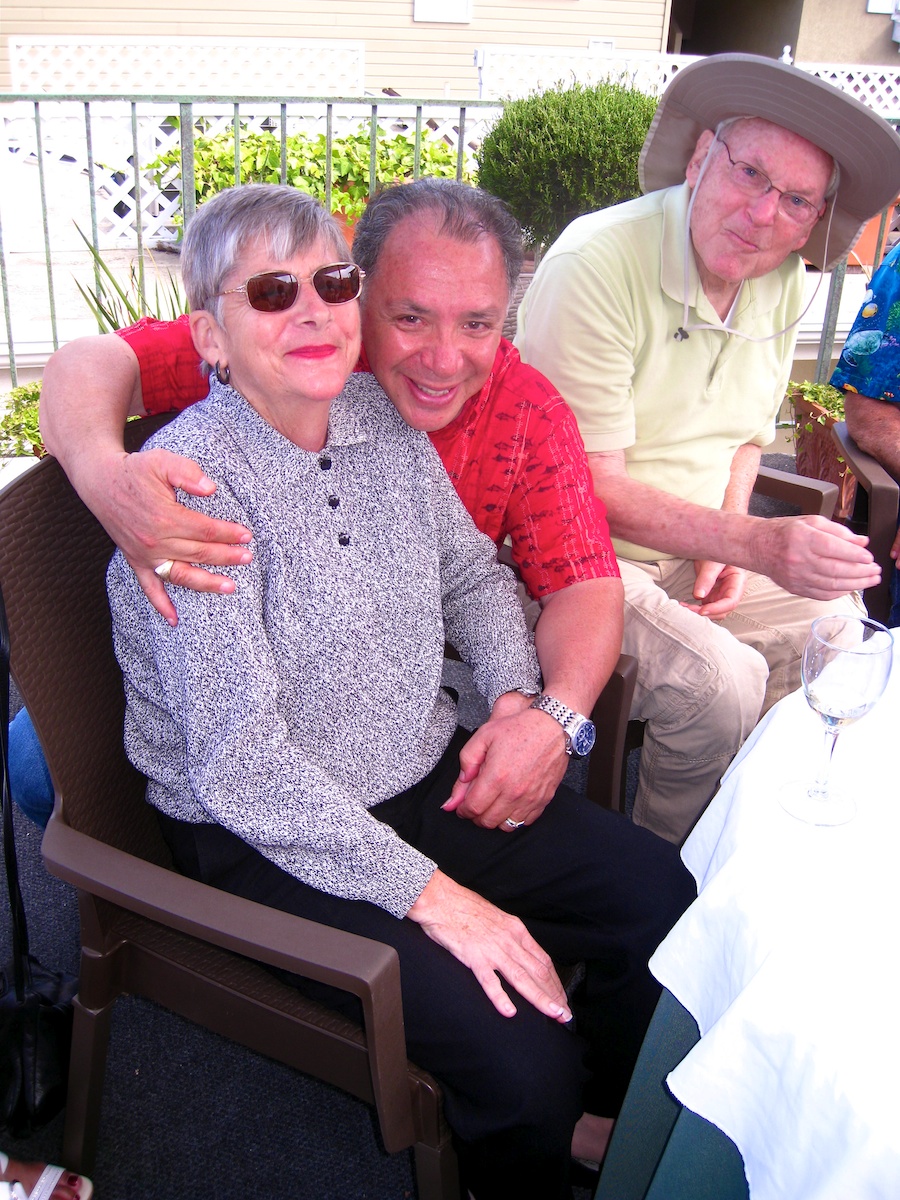 The jury rests its case.... The rest of us drank it

Someone is down for the count

Oh dear... We still have two unopened bottles... What shall be do????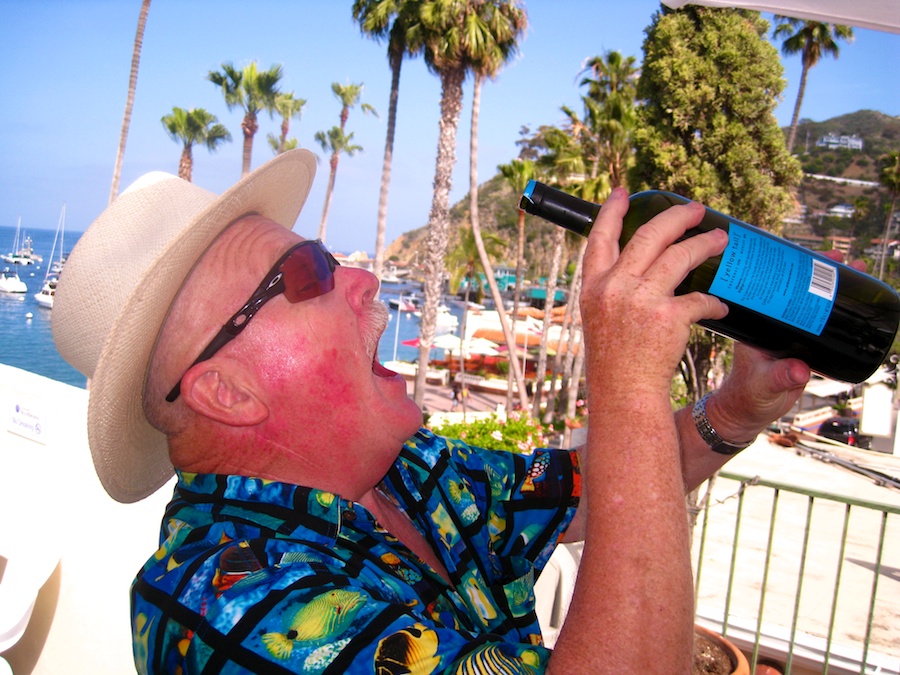 Paul has an idea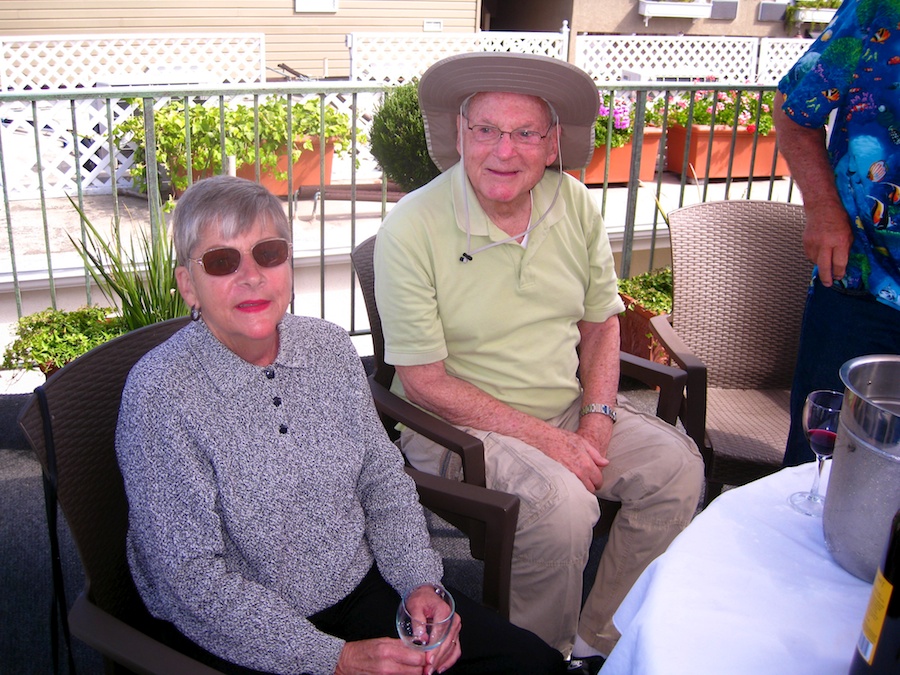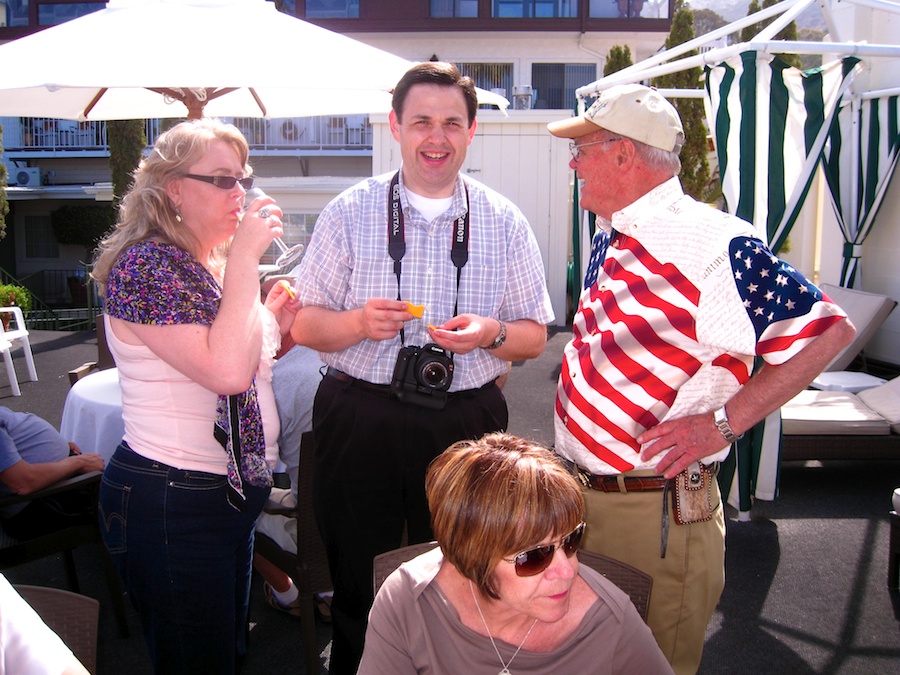 The kids will drink it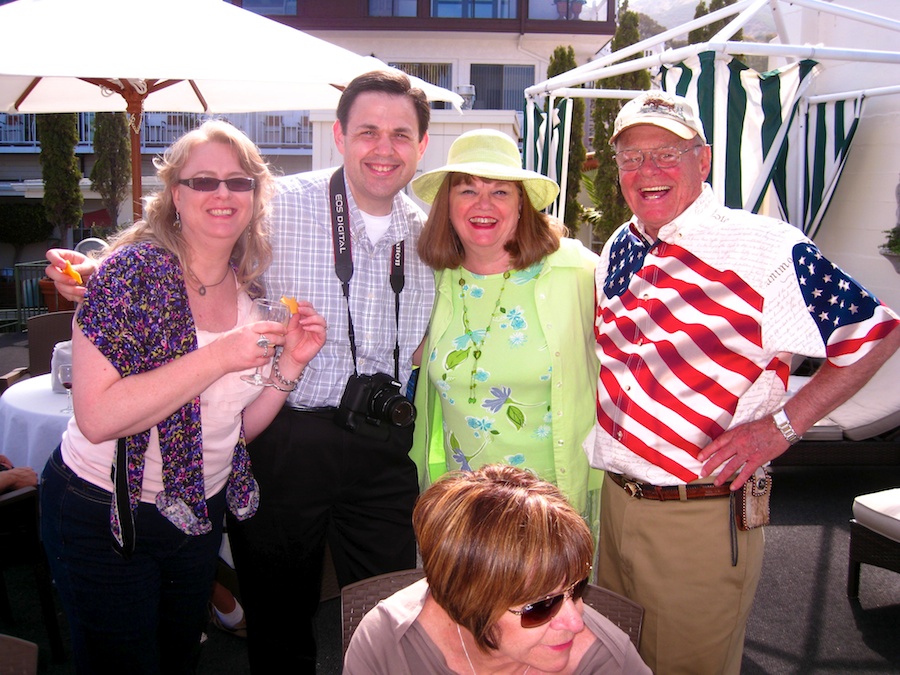 Looks like the Phoenix Club

Your hosts take a short rest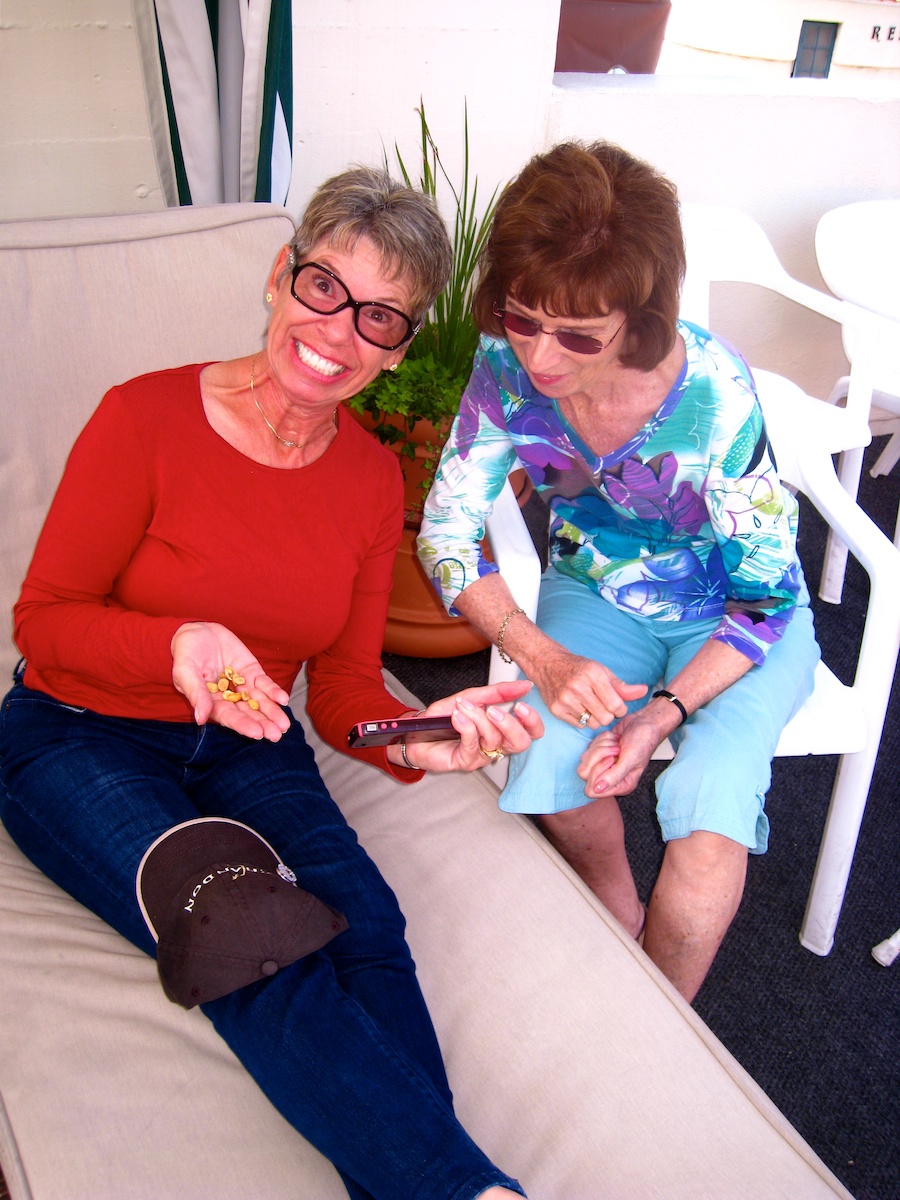 Look... I pushed the button on the iPhone and nuts came out....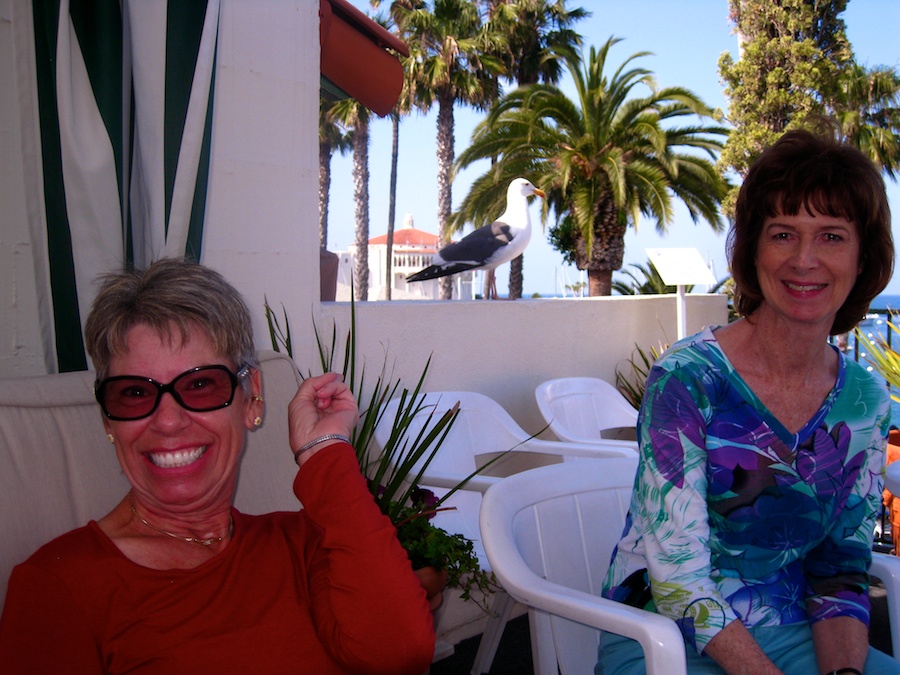 Holly has a friend

Donna the Brave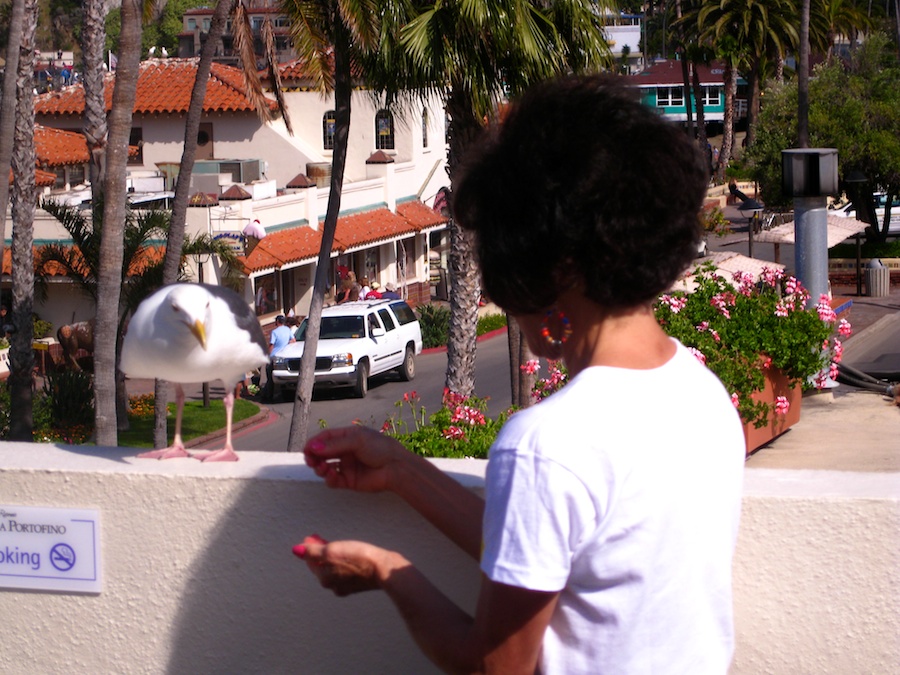 Ken tries to feed the little guy....

The empties are stacking up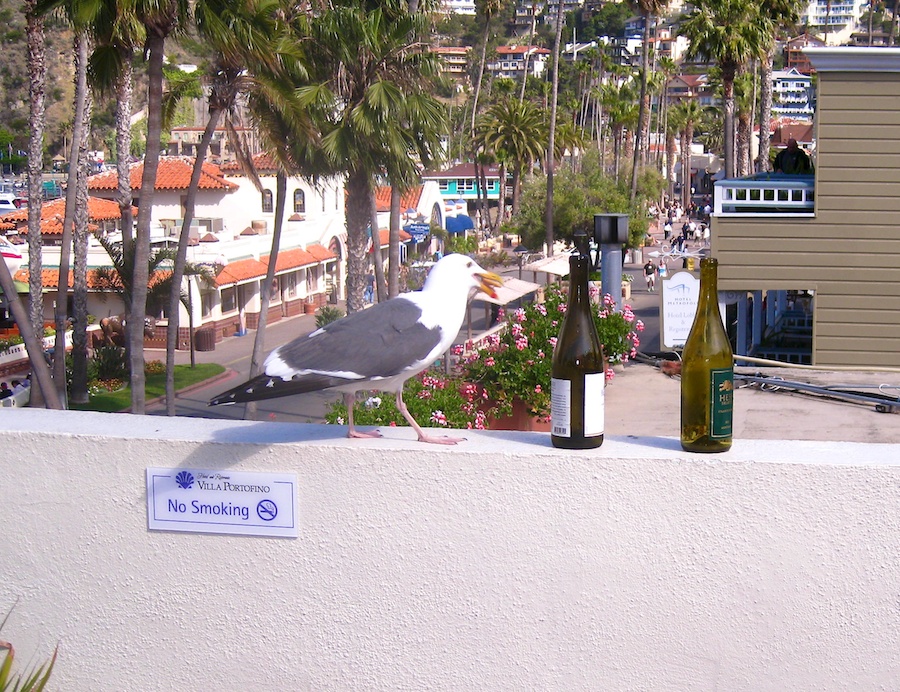 This little guys was busy also

Bob did it again... Tried to tie dye his shorts
Did You Know? - Tie-dye is a process of resist dyeing textiles or clothing which is made from knit or woven fabric, usually cotton; typically using bright colors. It is a modern version of traditional dyeing methods used in many cultures throughout the world.[1] "Tie-dye" can also describe the resulting pattern or an item which features this pattern. Tie-dyeing became fashionable in the West in the late 1960s and early 1970s as part of hippie style.

Yes... A back run would be great

Hans decides to follow B ob's lead and decorate his shirt

Bill was smart... Blue shirt does NOT show stains

OMG... Look out the wine is indeed flying all over the place

Next year... White wine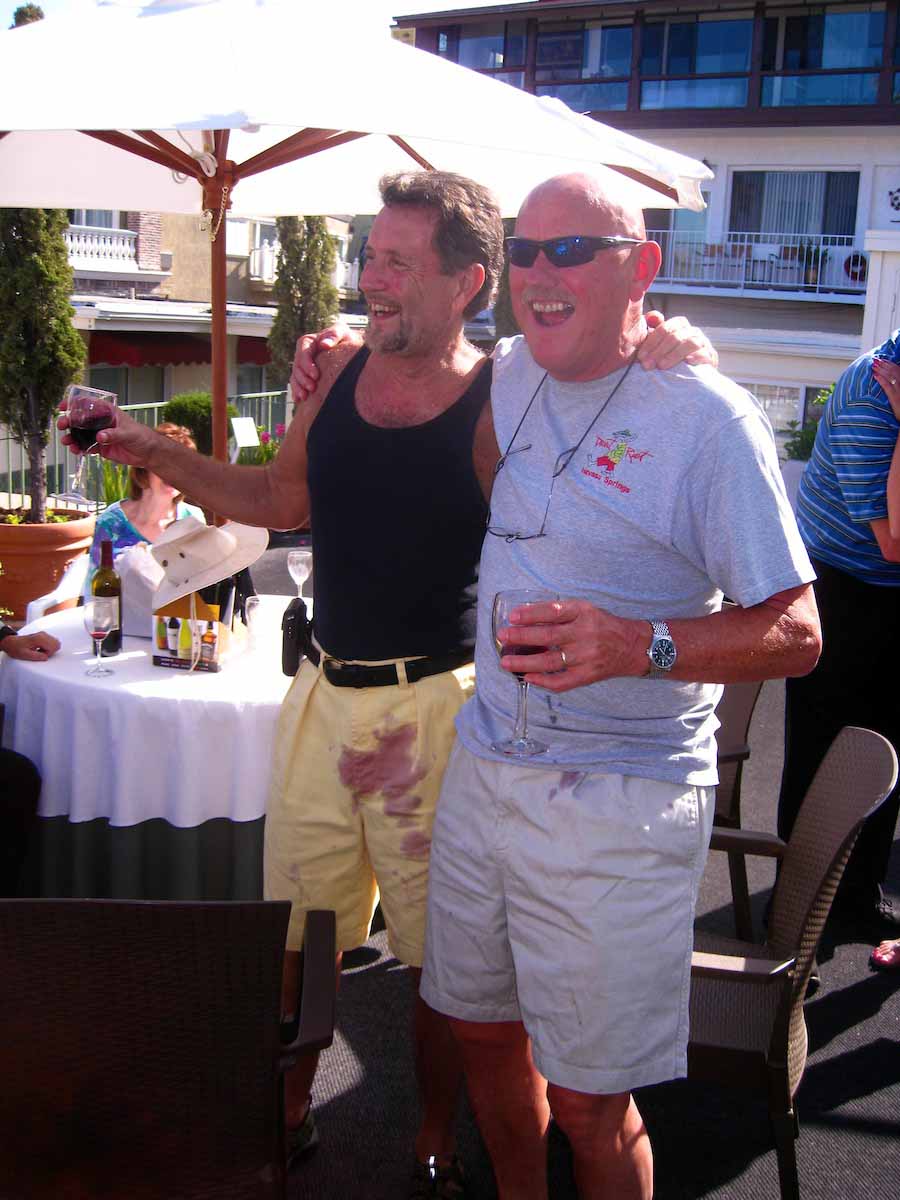 Don't ask... Don't tell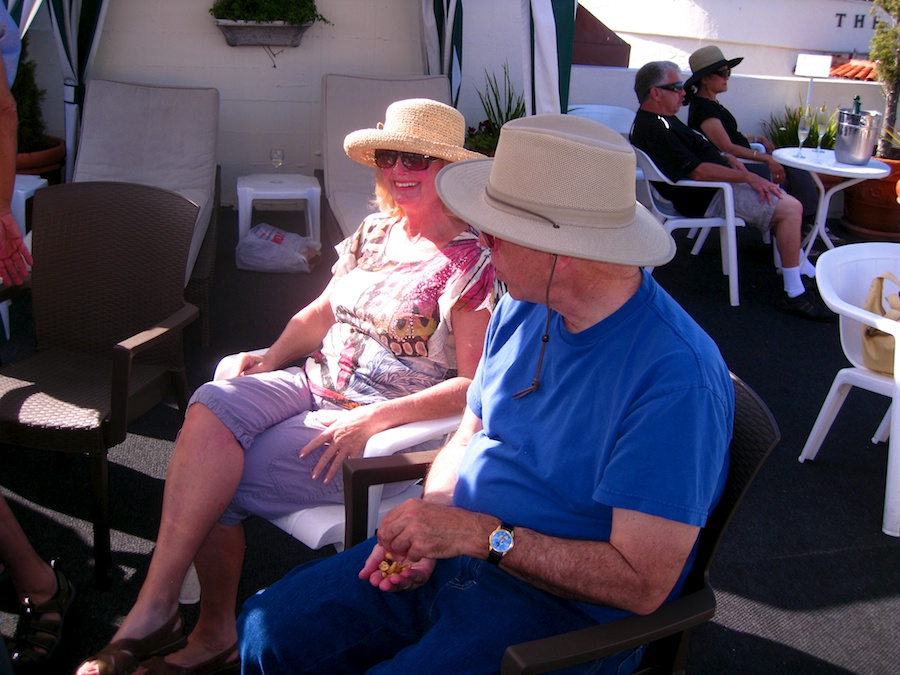 Jackie and Ford backed way away form the table

Ah... But... Mmmmm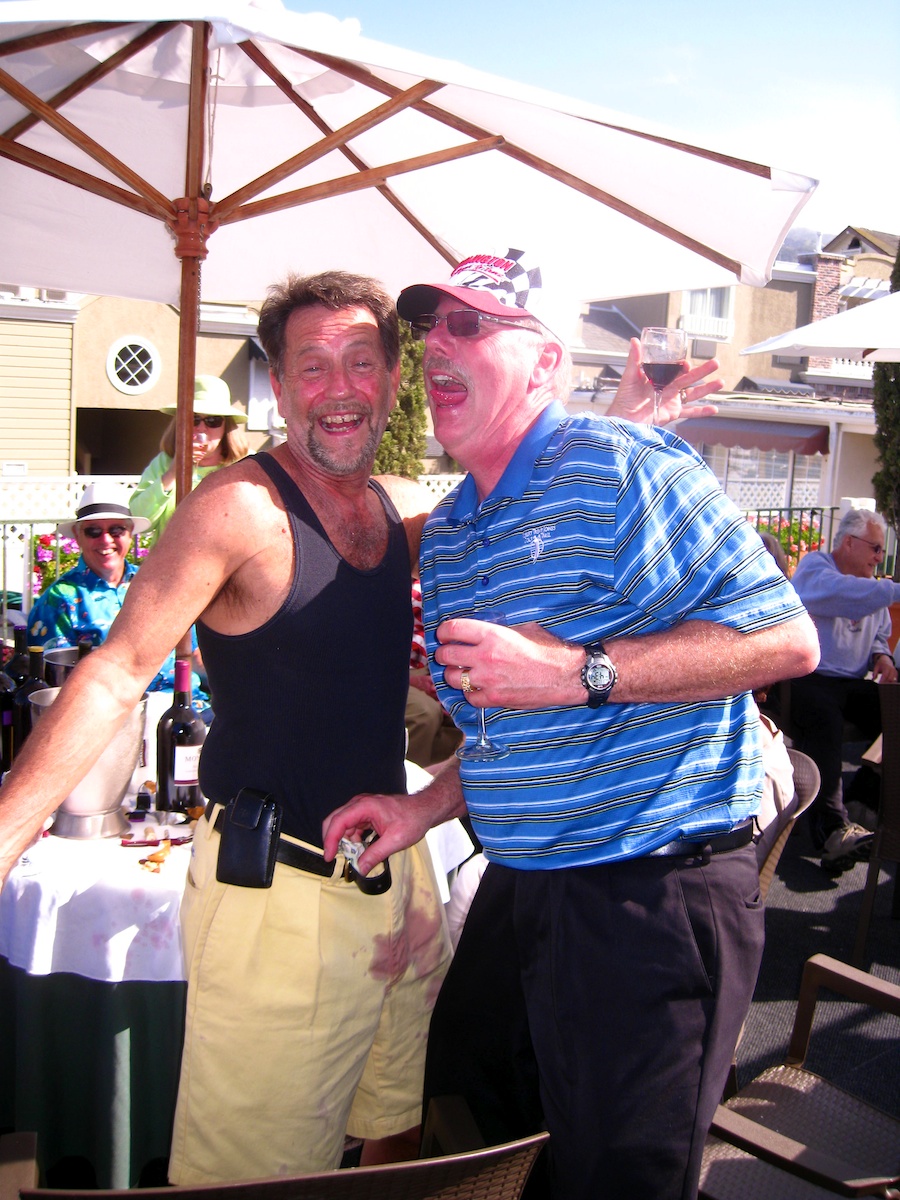 There goes a dollar

Meanwhile back at the bar.....

Twenty six of us

What are these people doing.... Too noisy

Here birdie birdie

Hands are required for talking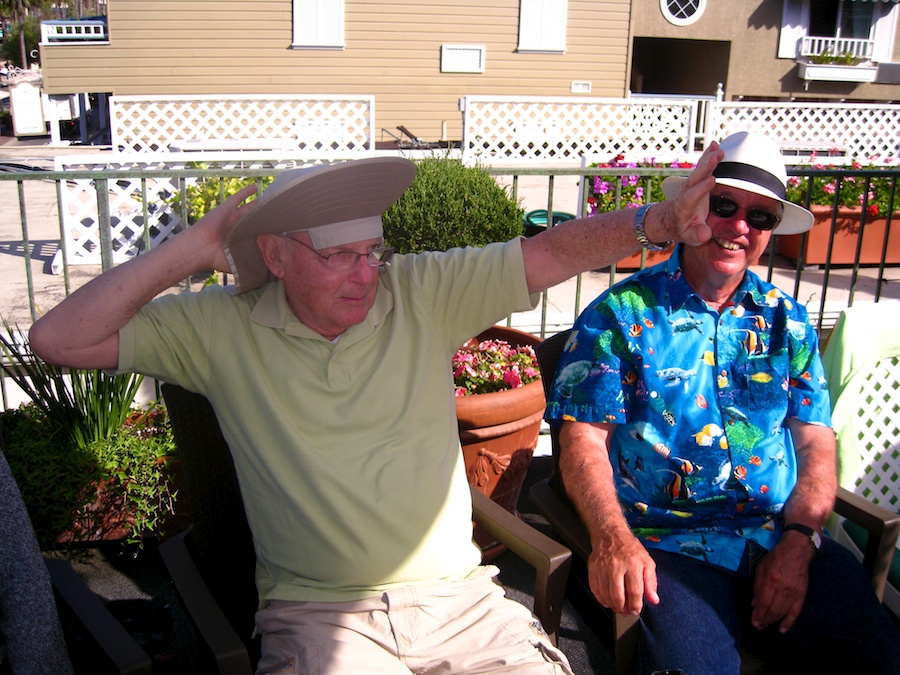 Herbie shows us the pose he plans to use when we put him on Mount Rushmore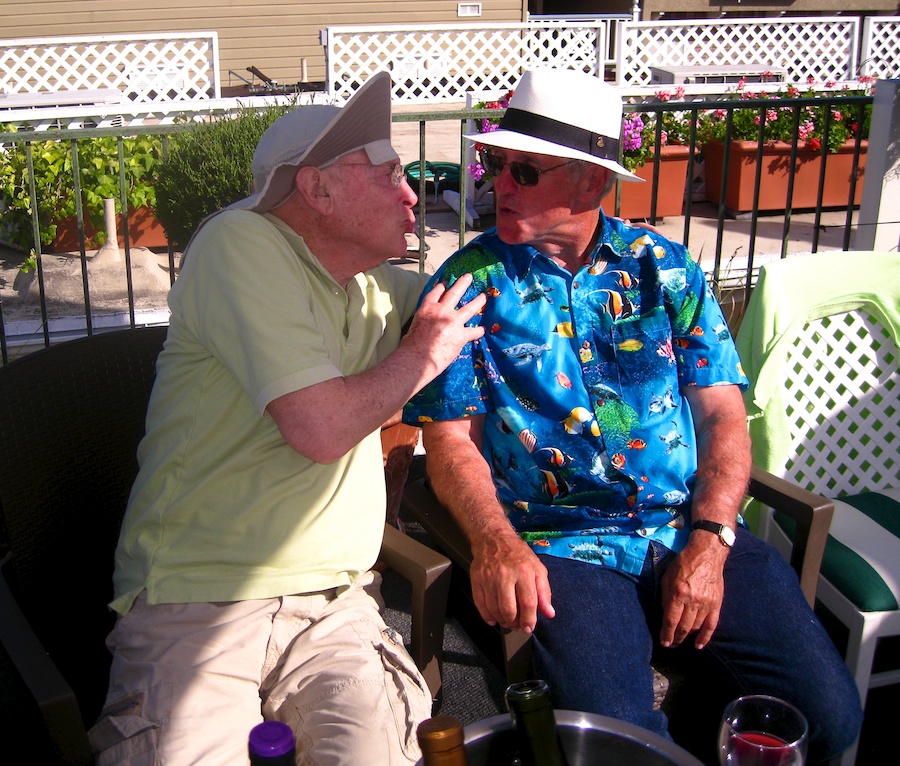 It's a long story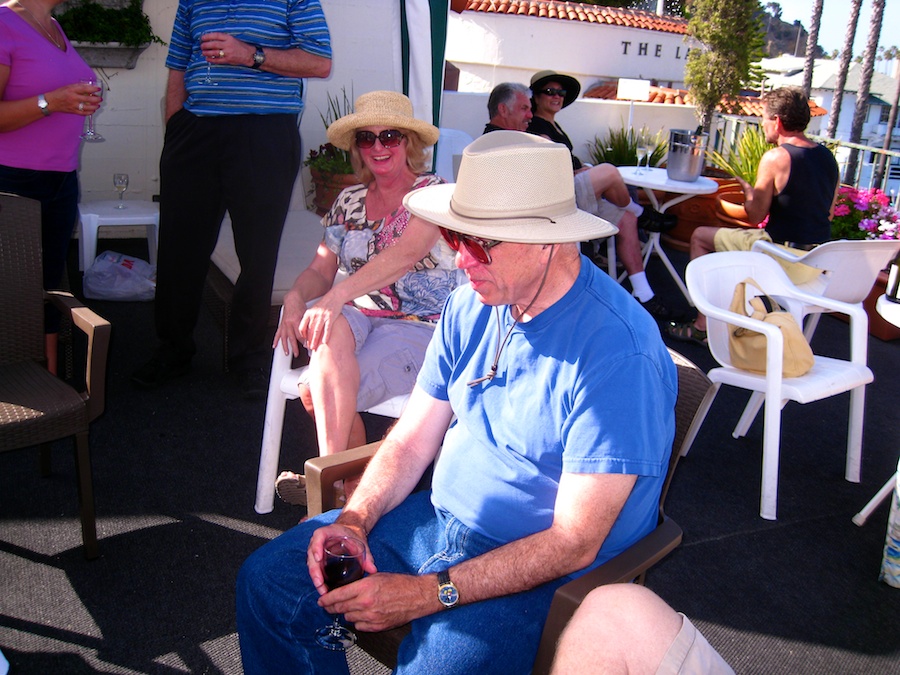 Ford does a tea leaf reading out of a wine glass
Did You Know? - Tasseography (also known as tasseomancy or tassology) is a divination or fortune-telling method that interprets patterns in tea leaves, coffee grounds, or wine sediments.
The terms derive from the French word tasse (cup), which in turn derives from the cognate Arabic word tassa, and the Greek suffixes -graph (writing), -logy (study of), and -mancy (divination).
The first inklings of Western tasseography can be traced to medieval European fortune tellers who developed their readings from splatters of wax, lead, and other molten substances. This evolved into tea-leaf reading in the seventeenth century, a short time after Dutch merchants introduced tea to Europe via trade routes to China.

Herbie attempts to levitate the bottle into his hands

The pile is growing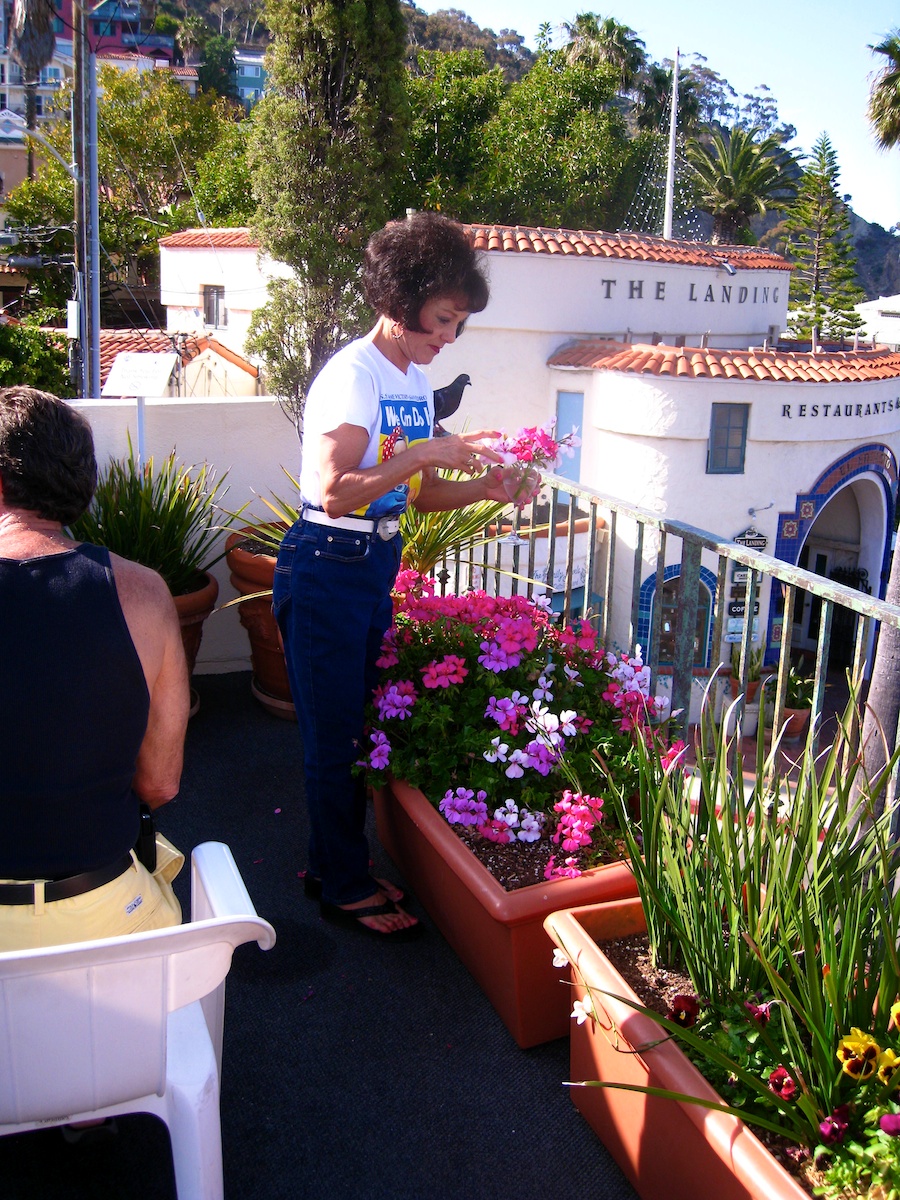 Donna picks flowers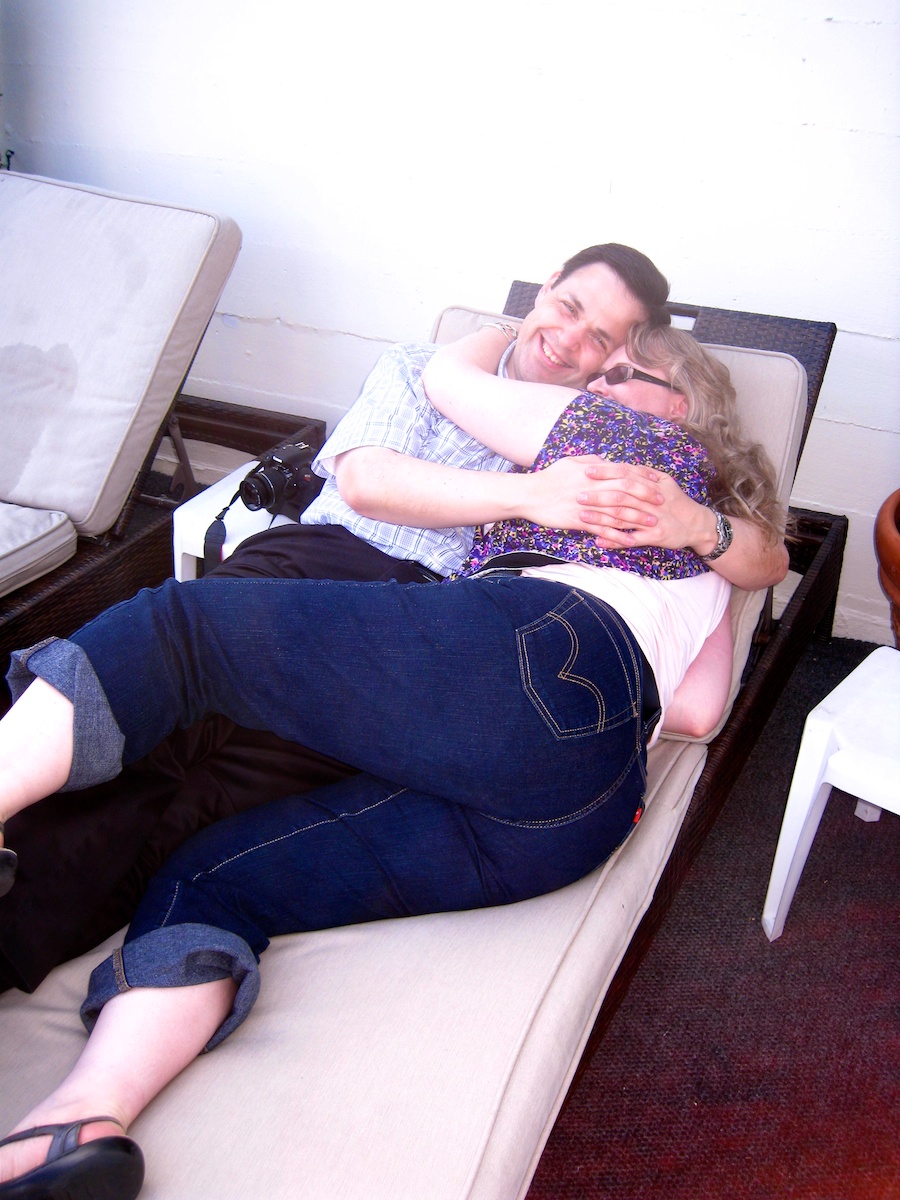 Get a room.... Oh, they did!

It's a long way up

I ran everyone off... It's time for dinner