Aquarium Of The Pacific
We have been members since its inception and go every few months as there is always something different to see. Please joind out adventures
The Aquarium of the Pacific is located in the city of Long Beach, California at the mouth of the Los Angeles River. The aquarium features a collection of over 12,500 animals representing over 650 different species. The facility focuses on the Pacific Ocean in three major permanent galleries, Southern California and Baja, Northern Pacific and Tropical Pacific.

The aquarium was designed as a joint venture of Hellmuth, Obata and Kassanbaum and Esherick Homsey Dodge & Davis. Construction began in 1995 and the 156,735 square foot (14,560 m³) aquarium opened in 1998. Since the aquarium is built on a site created through land reclamation in an area prone to earthquakes the facility is built on top of 1,800 cement pilings which each extend 85 feet into the ground and are surrounded by gravel. The facility filters about 900,000 gallons (3.4 million liters) of salt water per hour, the capacity of all the exhibits totals about 1,100,000 gallons (4.2 million liters).

The aquarium is a non-profit institution whose mission is, "To instill a sense of wonder, respect and stewardship for the Pacific Ocean, its inhabitants and ecosystems." The facility and the debt incurred to build it are actually owned by the City of Long Beach with operations provided by SMG, a nationwide property management company. The non-profit institution has an agreement with the City to operate the facility through 2060. The aquarium is an Association of Zoos and Aquariums (AZA) accredited facility.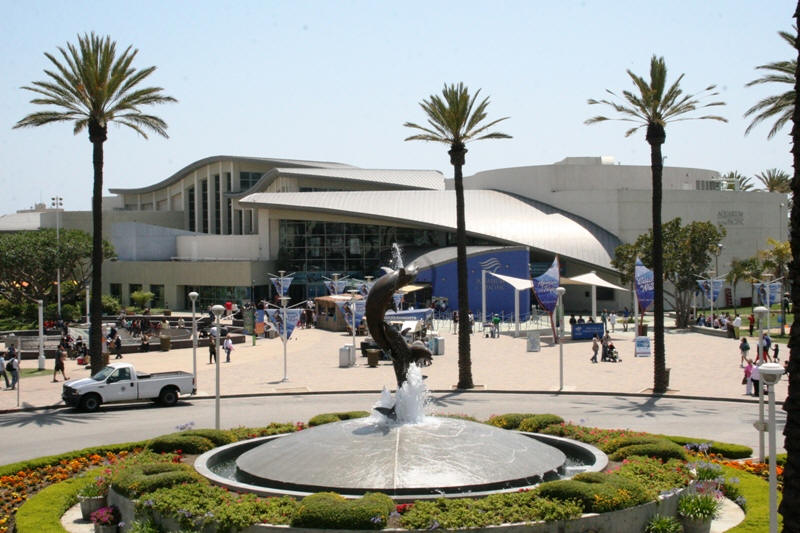 On our way in
Did You Know? - An aquarium (plural aquariums or aquaria) is a vivarium consisting of at least one transparent side in which water-dwelling plants or animals are kept. Fishkeepers use aquaria to keep fish, invertebrates, amphibians, marine mammals, turtles, and aquatic plants. The term combines the Latin root aqua, meaning water, with the suffix -arium, meaning "a place for relating to".
An aquarist owns fish or maintains an aquarium, typically constructed of glass or high strength acrylic plastic. Cuboid aquaria are also known as fish tanks or simply tanks, while bowl-shaped aquaria are also known as fish bowls. Size can range from a small glass bowl to immense public aquaria. Specialized equipment maintains appropriate water quality and other characteristics suitable for the aquarium's residents.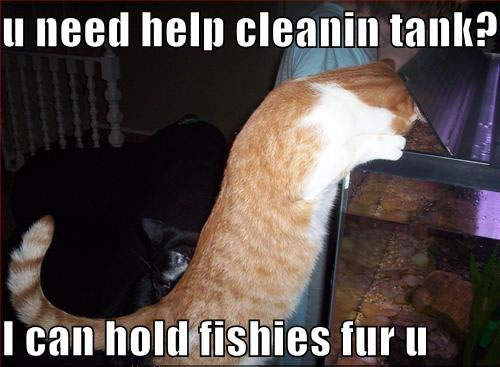 Did You Know? - In the Roman Empire, the first fish to be brought indoors was the sea barbel, which was kept under guest beds in small tanks made of marble. Introduction of glass panes around the year 50 allowed Romans to replace one wall of marble tanks, improving their view of the fish.
In 1369, the Chinese Emperor, Hóngwǔ, established a porcelain company that produced large porcelain tubs for maintaining goldfish; over time, people produced tubs that approached the shape of modern fish bowls. Leonhard Baldner, who wrote Vogel-, Fisch- und Tierbuch (Bird, Fish, and Animal Book) in 1666, maintained weather loaches and newts.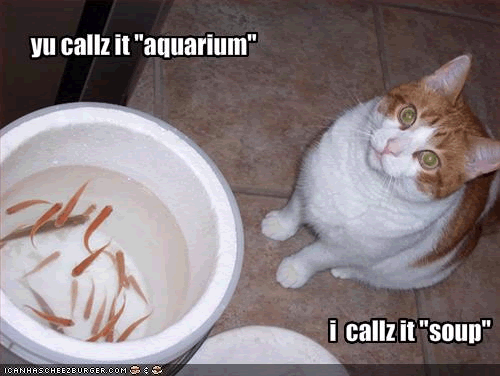 Ocean Related Music
Alone On The Sea | Aquarius | Come Sail Away | The Water Is Wide
Silence | Titanic | Under The Sea | Little Mermaid