The Dance Continues....
Last Updated: 09/11/2019 10:38:AM
Dinner is over and it is time to rock...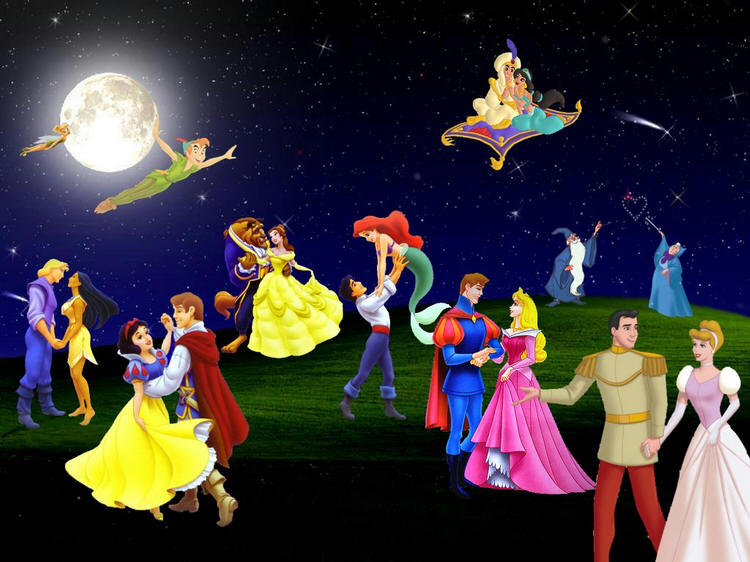 It's always magical when the Topper's get together!
The Line Dancer's Get A Turn On The Floor

The "Dean" of Line Dancing shows how it is done!!!
Did you know? - A line dance is choreographed dance with a repeated sequence of steps in which a group of people dance in one or more lines or rows without regard for the sex of the individuals, all facing the same direction, and executing the steps at the same time. Line dancers are not in physical contact with each other. Older "line dances" have lines in which the dancers face each other, or the "line" is a circle, or all dancers in the "line" follow a leader around the dance floor; while holding the hand of the dancers beside them.

Oh oh! Neal joins the line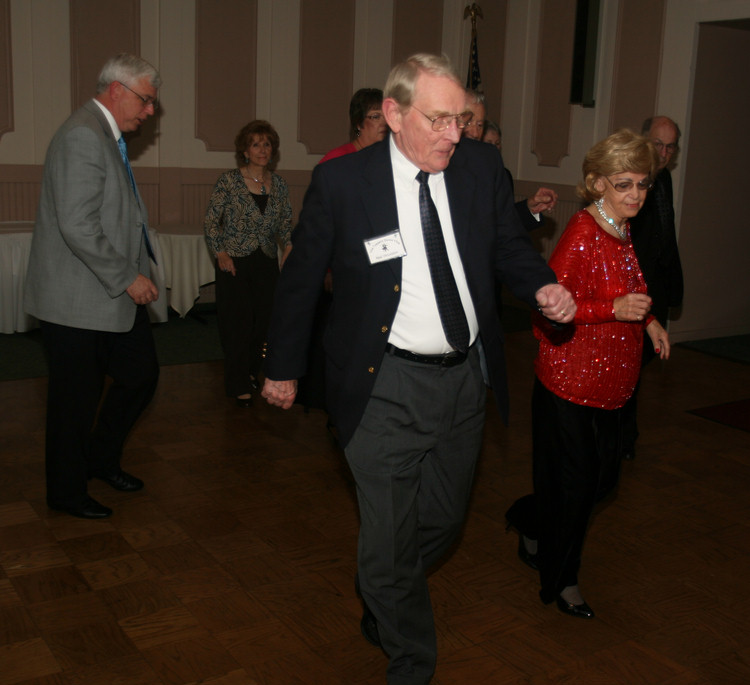 When they are facing different direction it's time to worry

Neal says... " You all missed the step!!" It's time to worry!!

OK, back in synchronization now...
The Band Is Warmed Up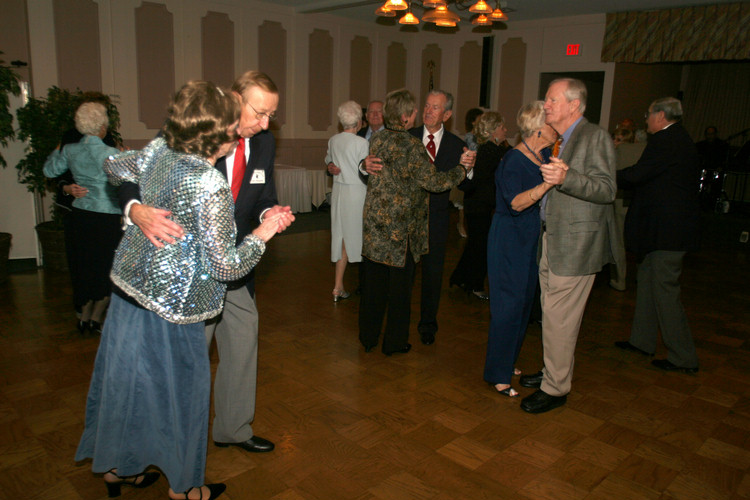 Ah... Couples dancing
Did you know? - Partner dances are dances whose basic choreography involves coordinated dancing of two partners, as opposed to individuals dancing alone or individually in a non-coordinated manner, and as opposed to groups of people dancing simultaneously in a coordinated manner.
In the year 1023 the German poet Ruodlieb referred to a couple dance with a basic motif of a boy wooing a girl, and the girl repulsing his advances. Men and women dancing as couples, both holding one hand of their partner, and "embracing" each other, can be seen in illustrations from 15th century Germany.
The Mixer Was Announced And Mixed Up Members Take To The Floor
Did you know? - A mixer dance, dance mixer or simply mixer is a kind of participation dance for people who have some skills in social dancing. Mixers allow dancers to meet new partners, the beginners have a chance to dance with more advanced dancers, and people may quickly assess dance skills of other persons without fear of being stuck with a poor match for the whole tune.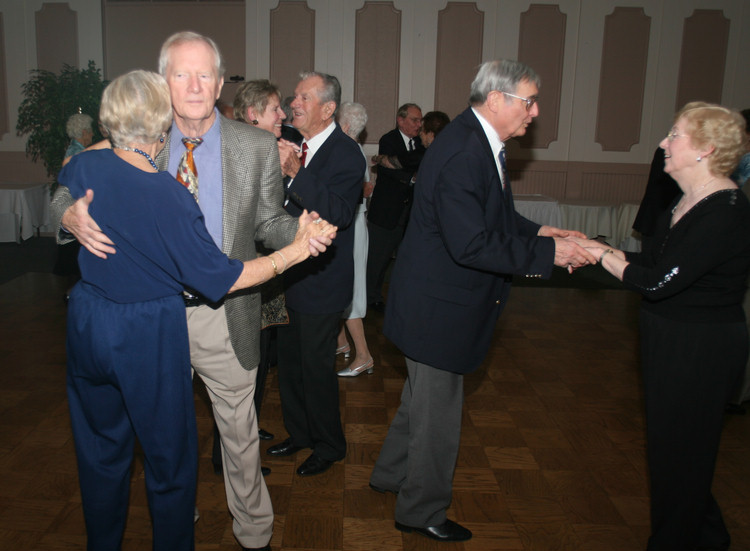 "Hello, do I know you???"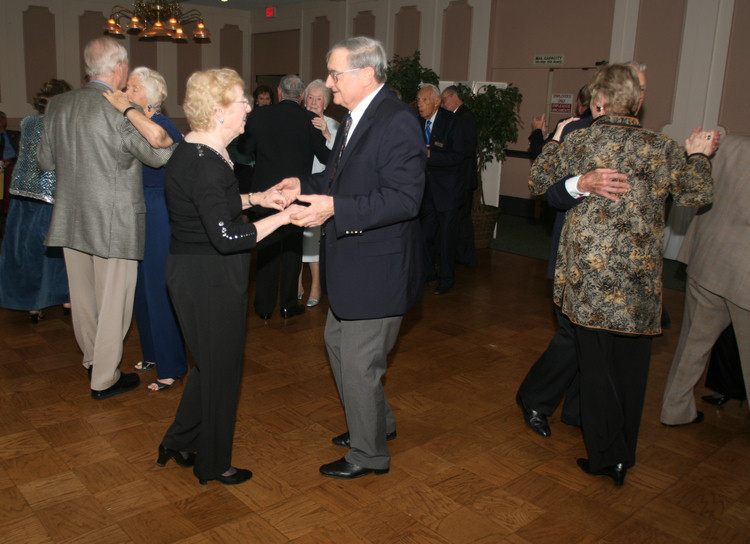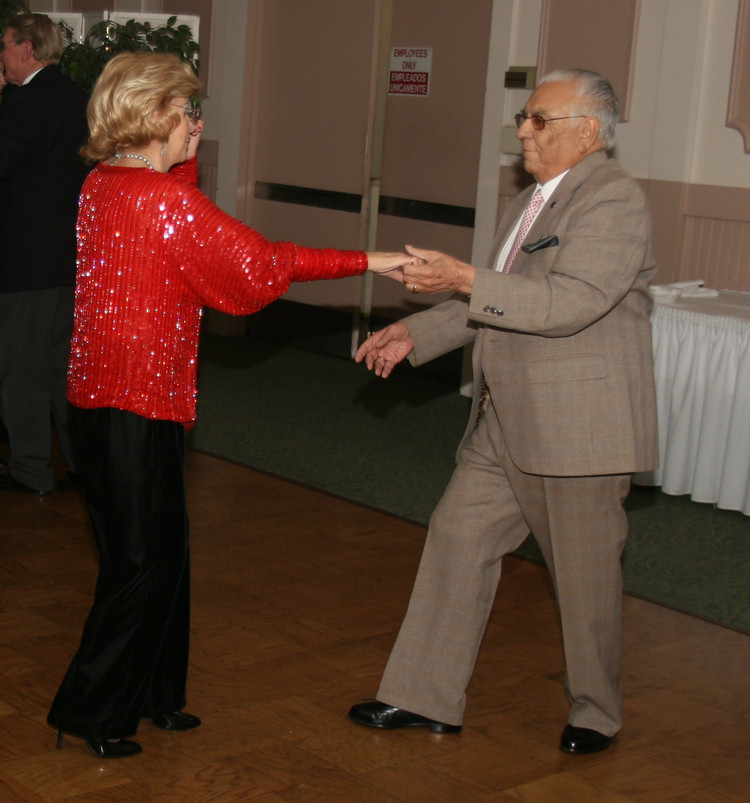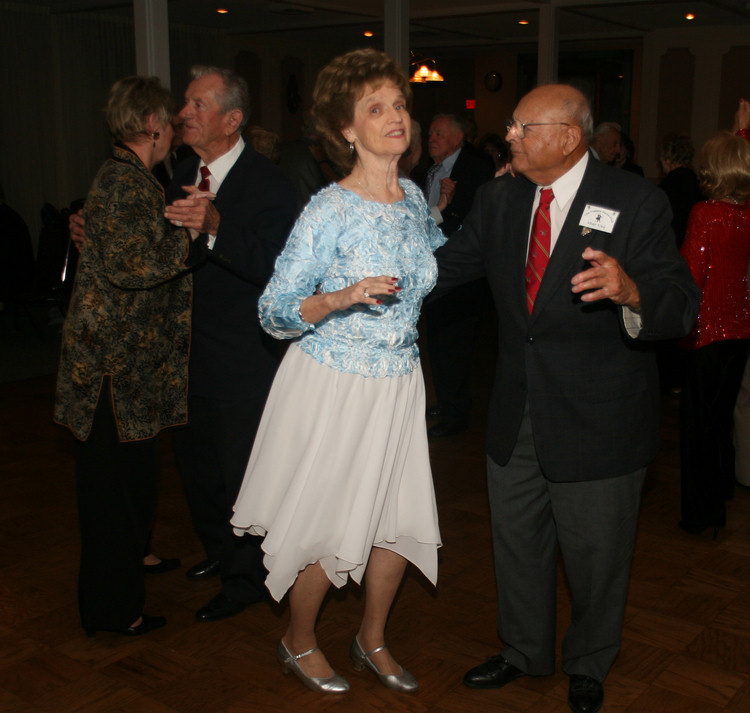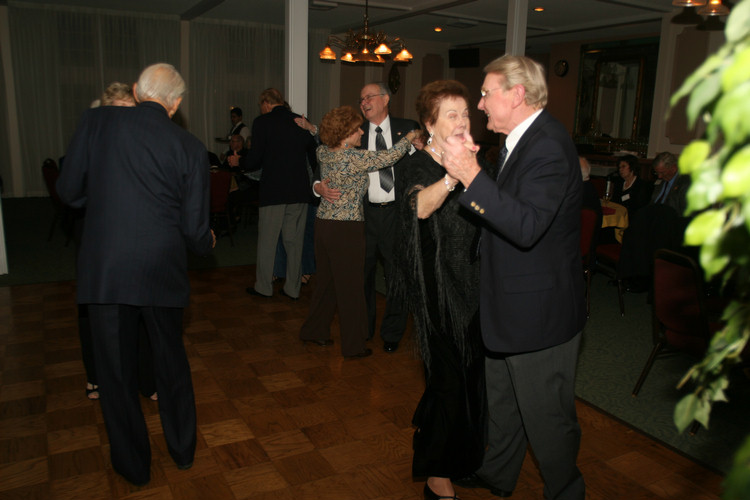 Concentric Circles Means Another Dance Is Going To Start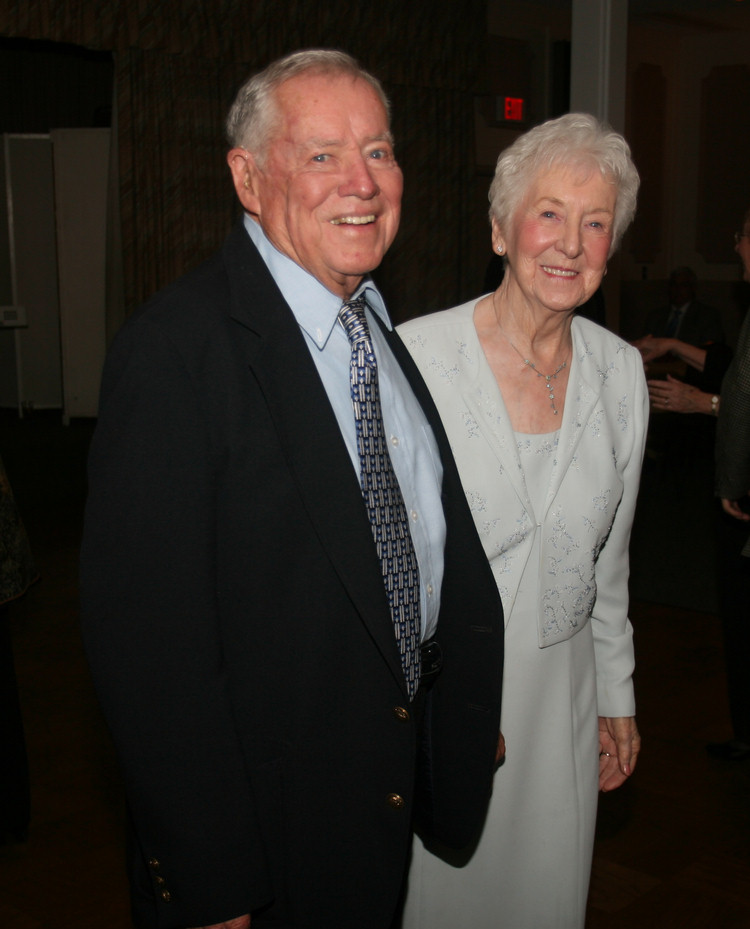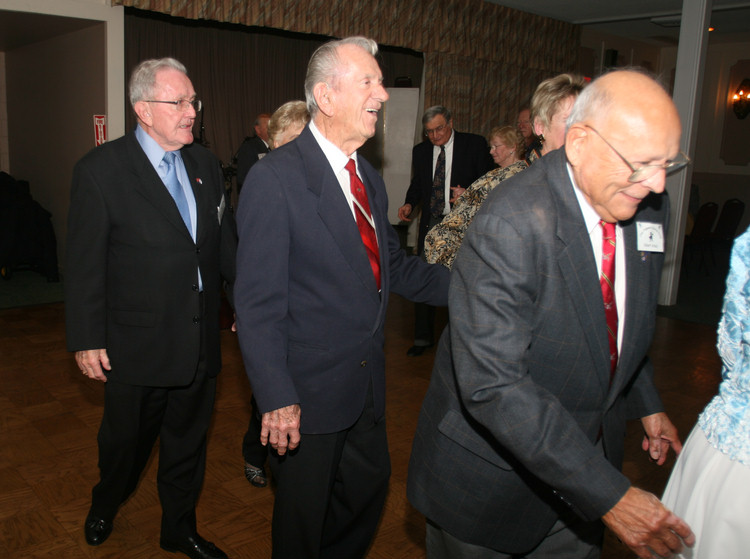 The concentric circle... Back two, forward one back one, forward one
Did you know? - Couples dance until the music stops. Then they separate and form two concentric "segregated" circles of men and ladies. As "mixing music" starts (something different from the dance danced), the circles walk in opposite directions until the mixing music stops. New partners are those who happen to stand opposite each other at this moment. If there is a disproportion between genders, the "unlucky" ones are encouraged to go and grab someone sitting or standing along the walls.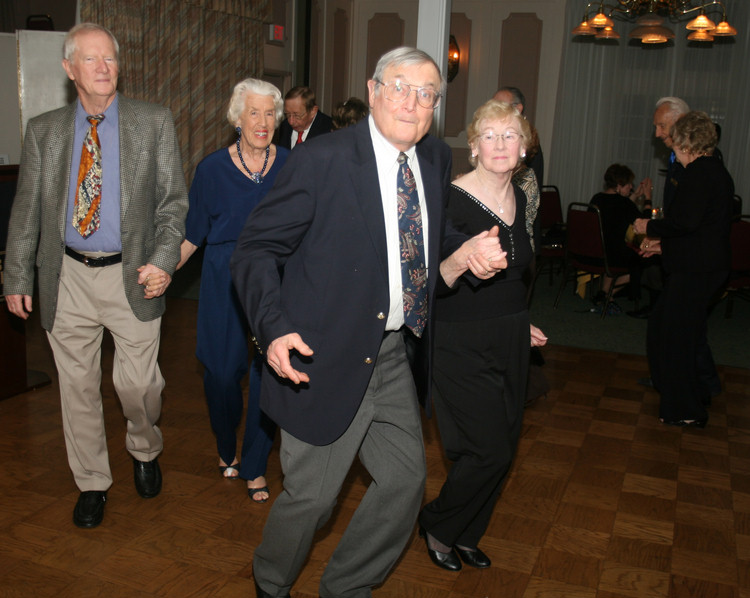 "Did I do it right???"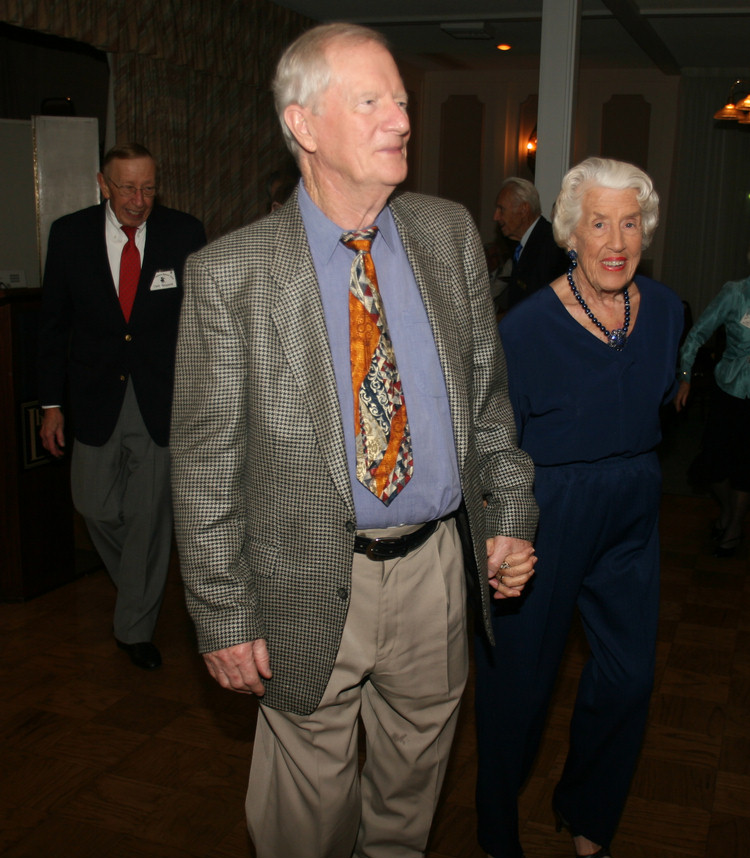 "Now he said... back one and forward two or
was it forward two and back one???"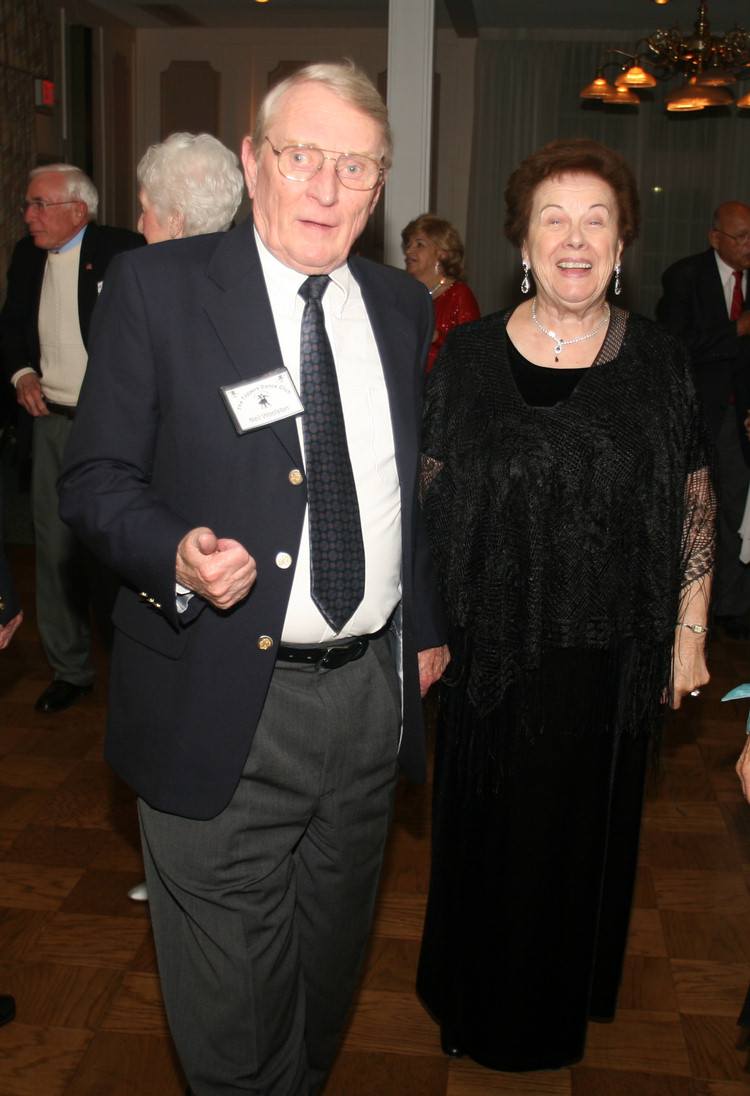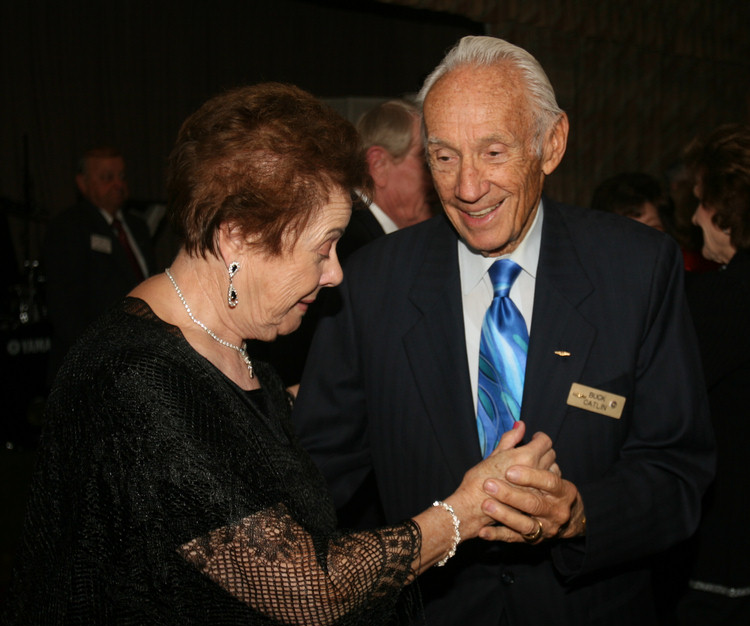 Some Guys Get All The Girls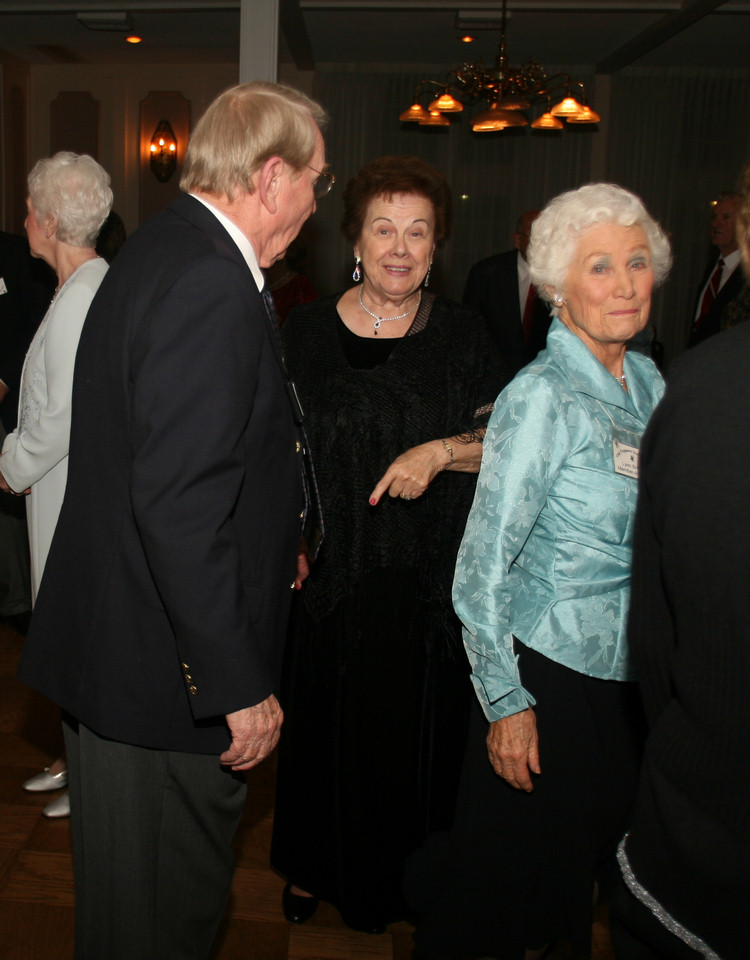 "Ah ha... We got Neal right where we want him!!!"

Neal gets three at atime!
Great Service From The Staff....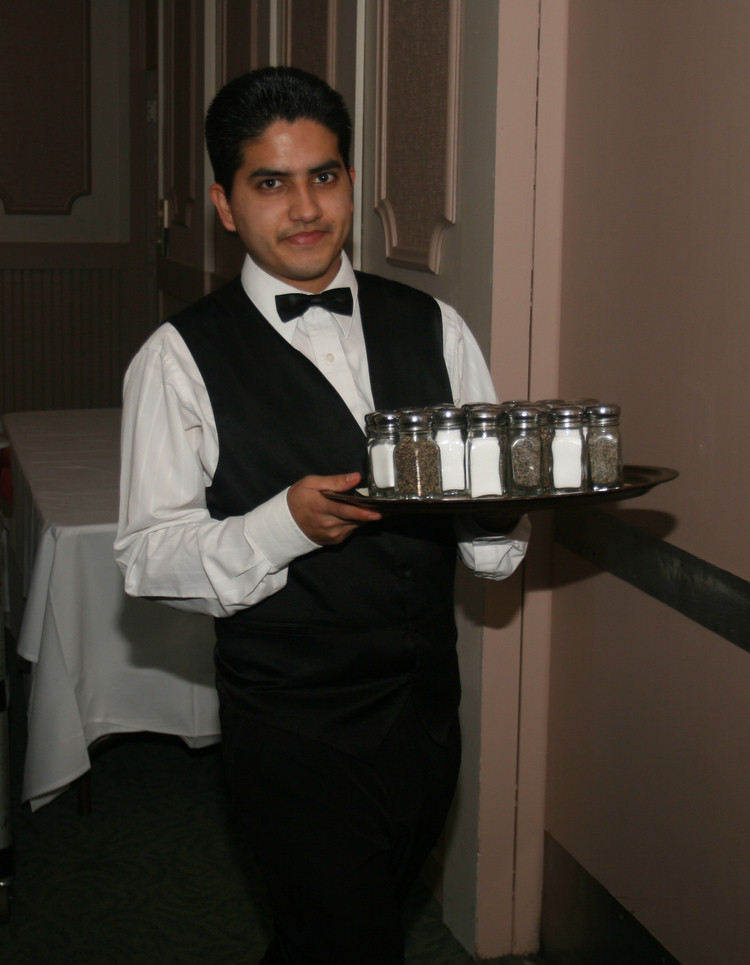 We need to get him dance lessons!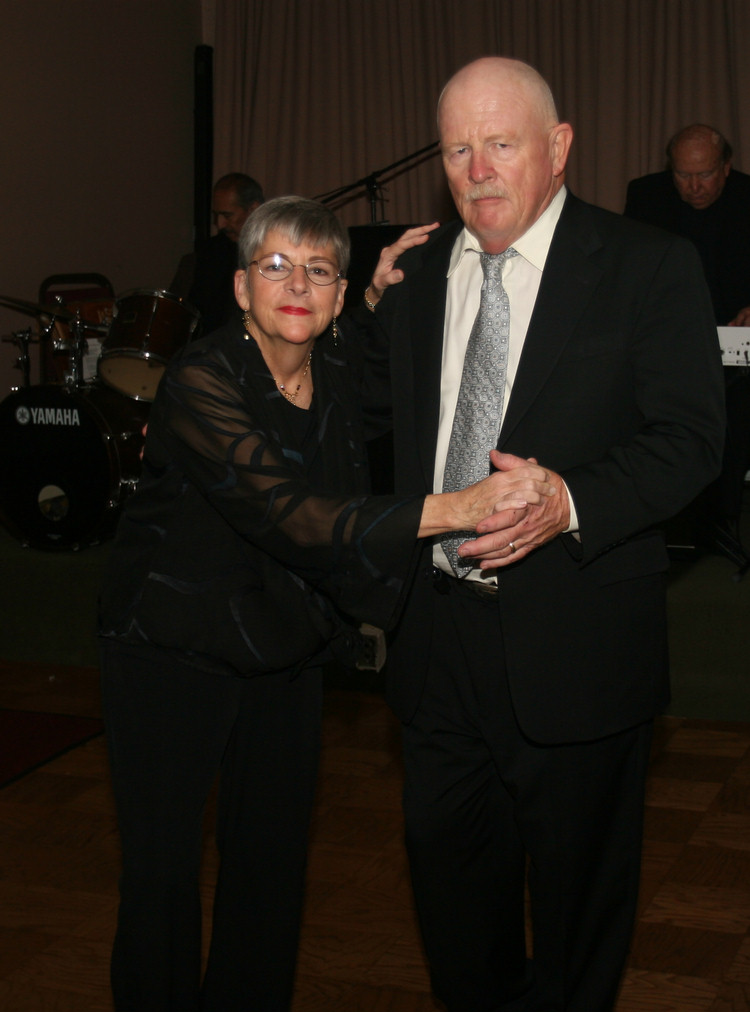 Paul is puzzled over who is behind his camera??!!

The "Dean" and Laurie

Sue looks over their shoulders at the pictures provided
by Nick Thomas and the magic display
The Crows Thins Out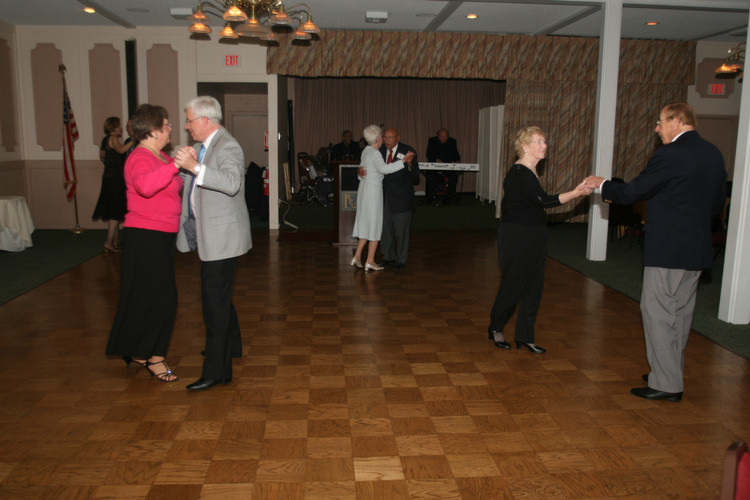 The heartiest of souls remain unconcerned about the weather outside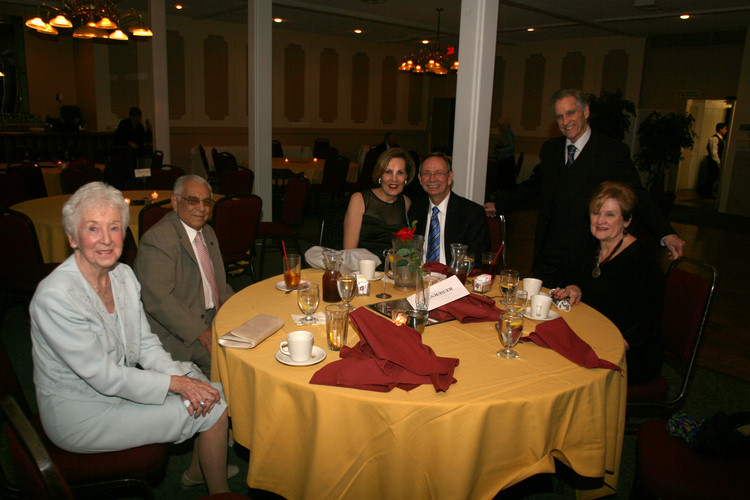 The "hold outs" close down the party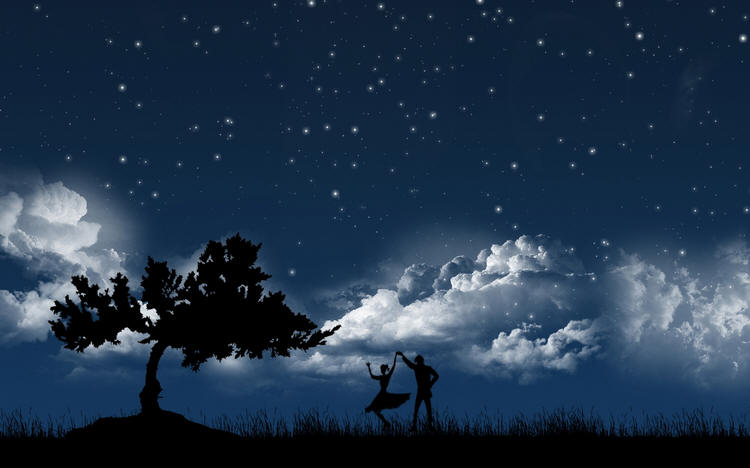 Dancing will continue with the help of moonlight