A Chance Meeting At The Phoenix Club
I saw Mike at the Phoenix Club watching the dancers; he was there to hear the accordina music in the lounge. The next week, we has there again so I stopped and said hello. He mentioned jhe wanted to dance so I invited him to the table. He has dance instruction from Irene, Donna, Sue, Nancy, and others.
Within a few weeks he was up and moving and joined our crazy group of dancers. We are happy to have him with us!
Bad Mike's 61st Birthday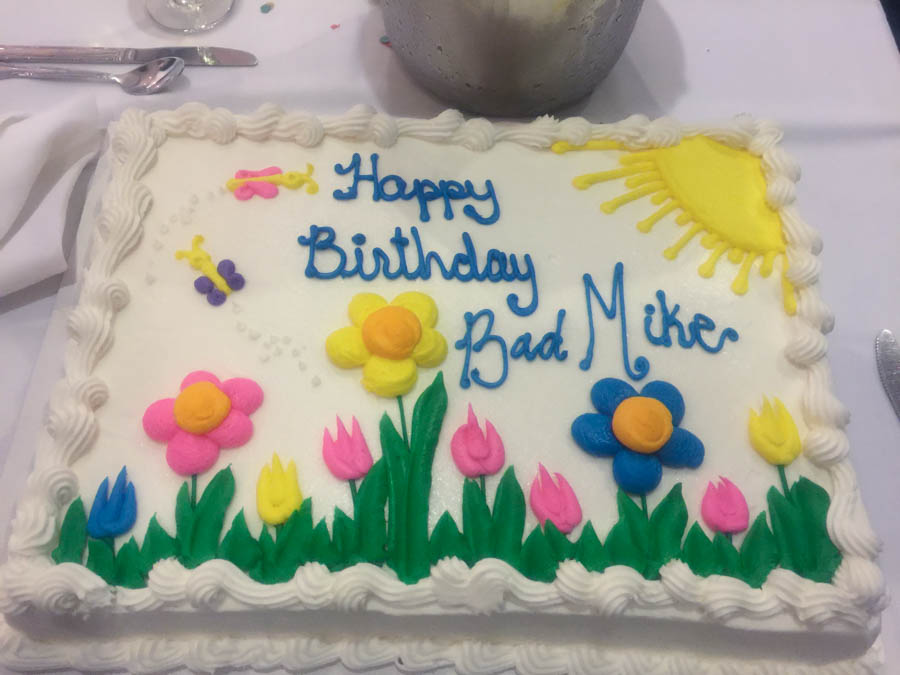 Watch out for the candles... Great amounts of heat!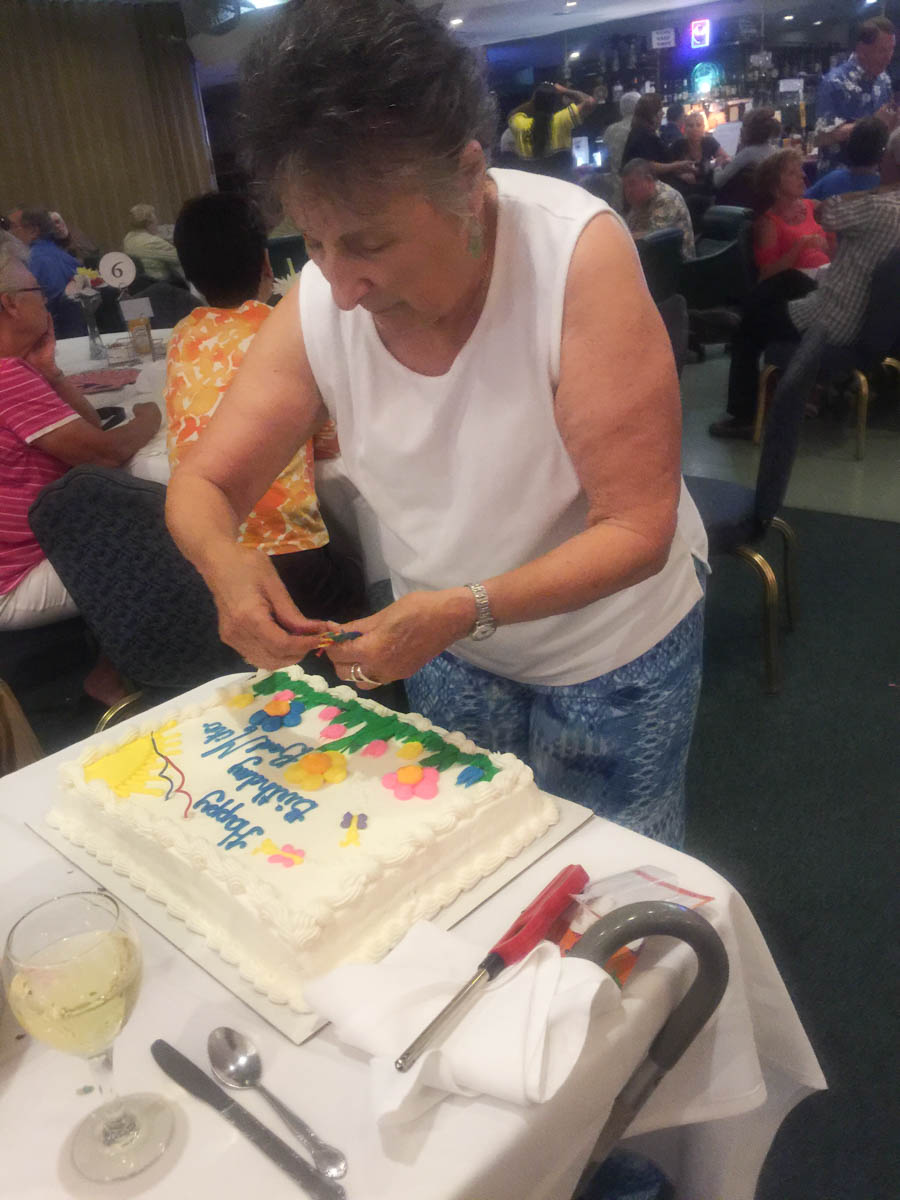 Irene does the preparations

Mike supervises the lighting ceremony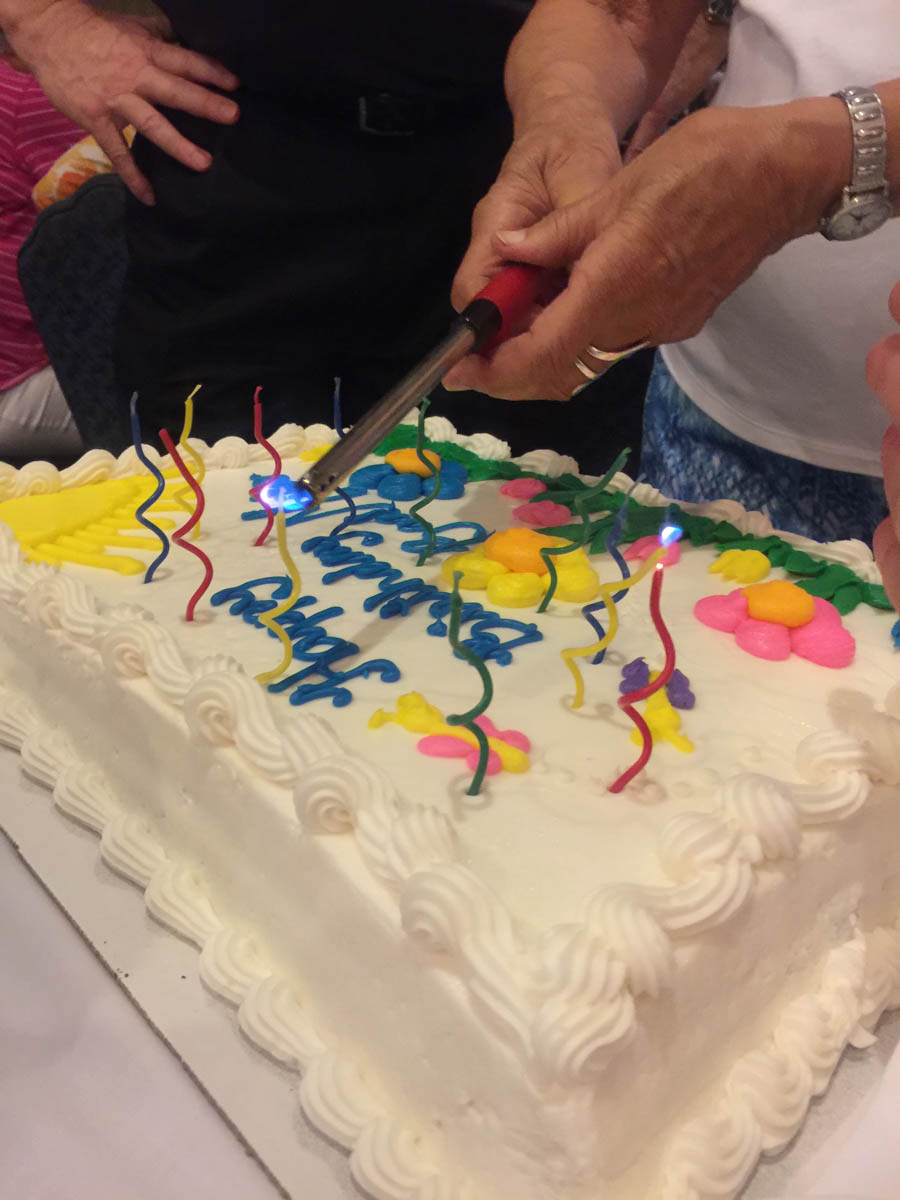 The heat was so bad the candles already melted!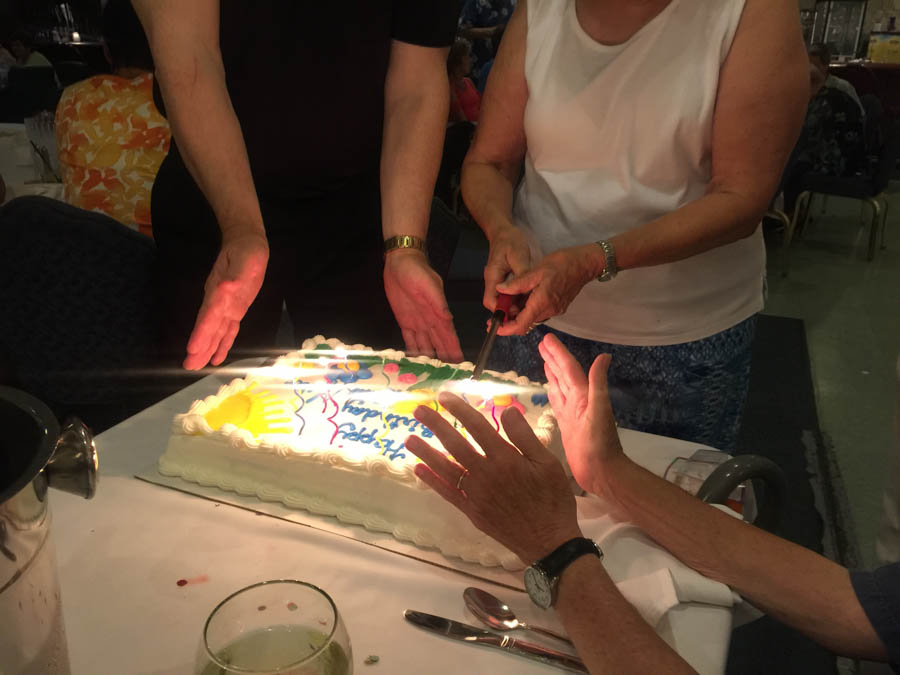 The air conditioning kept blowing the candles out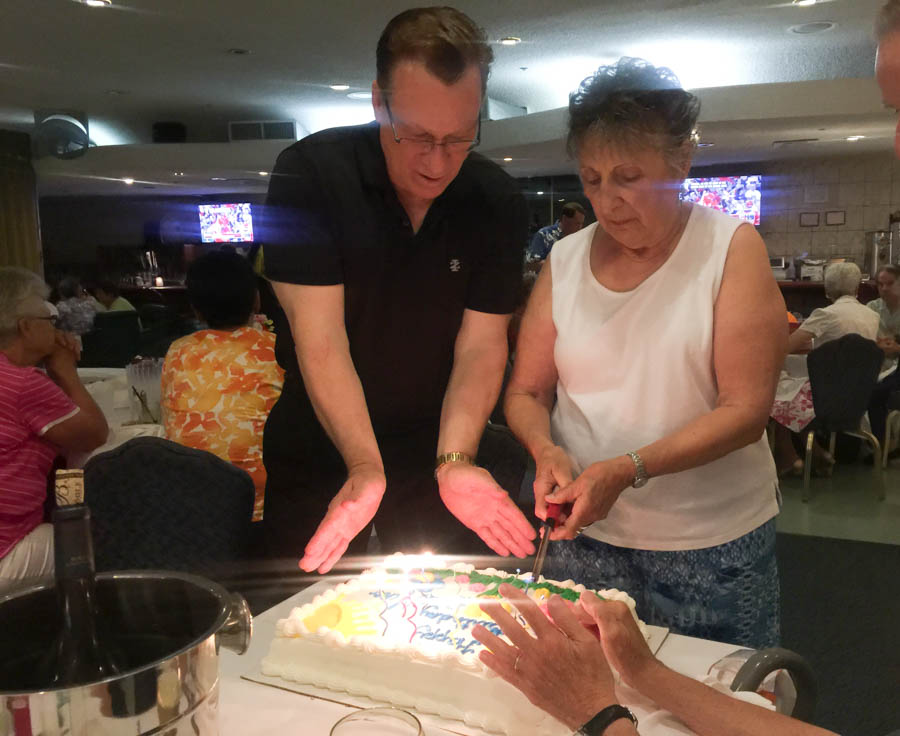 OK, we got it covered!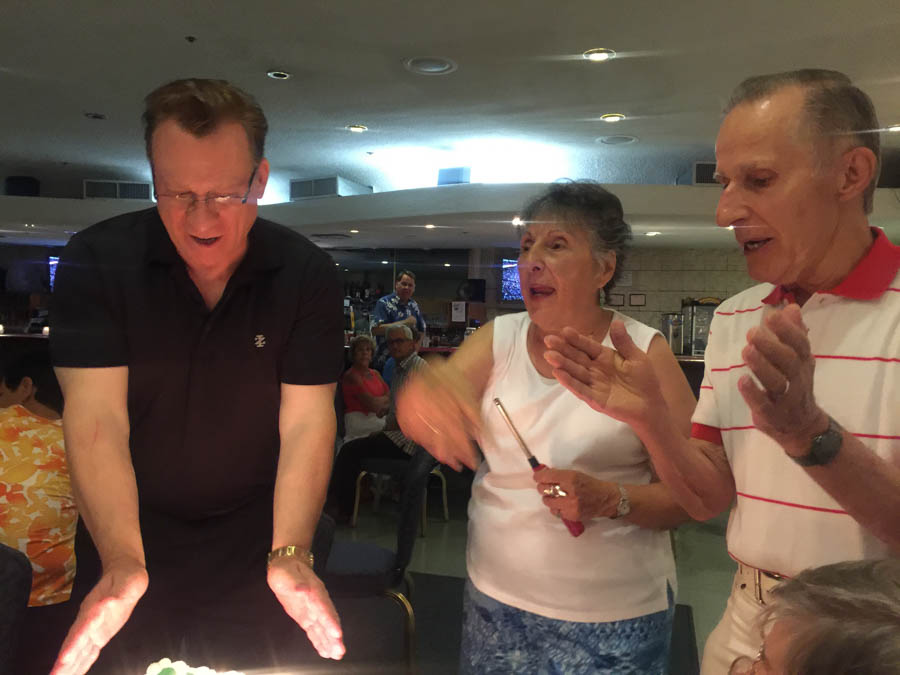 Leon, the resident cake-ologist, comes to help!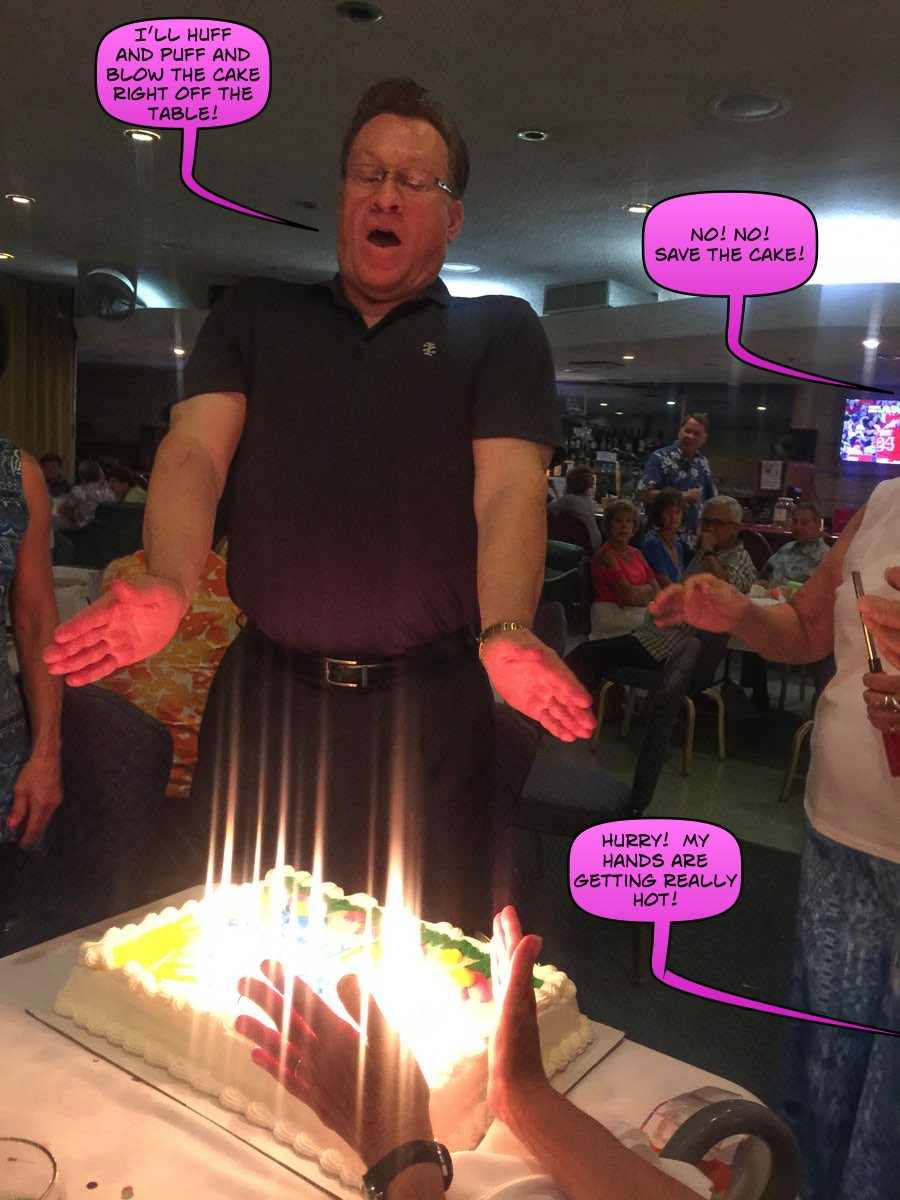 Step One - The deep breath!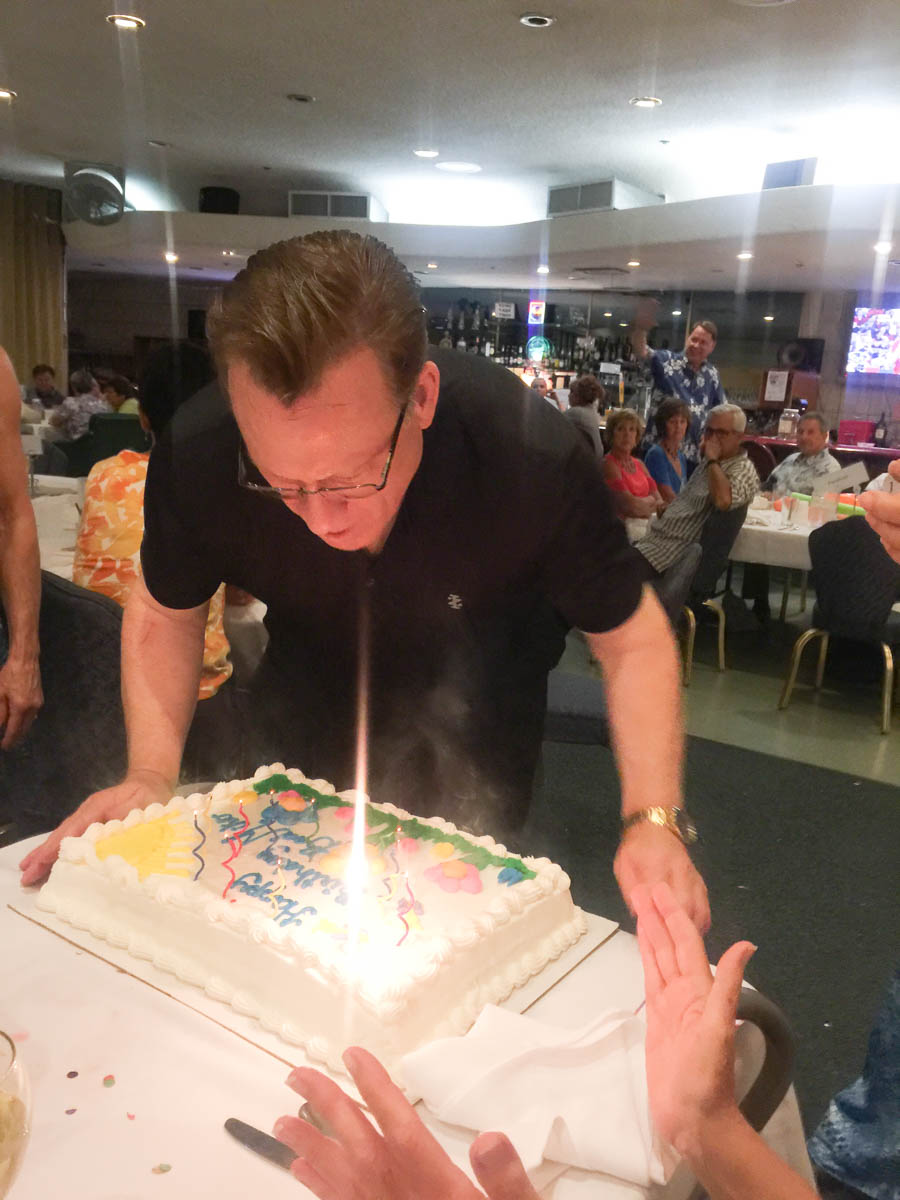 Step Two - Let it all out!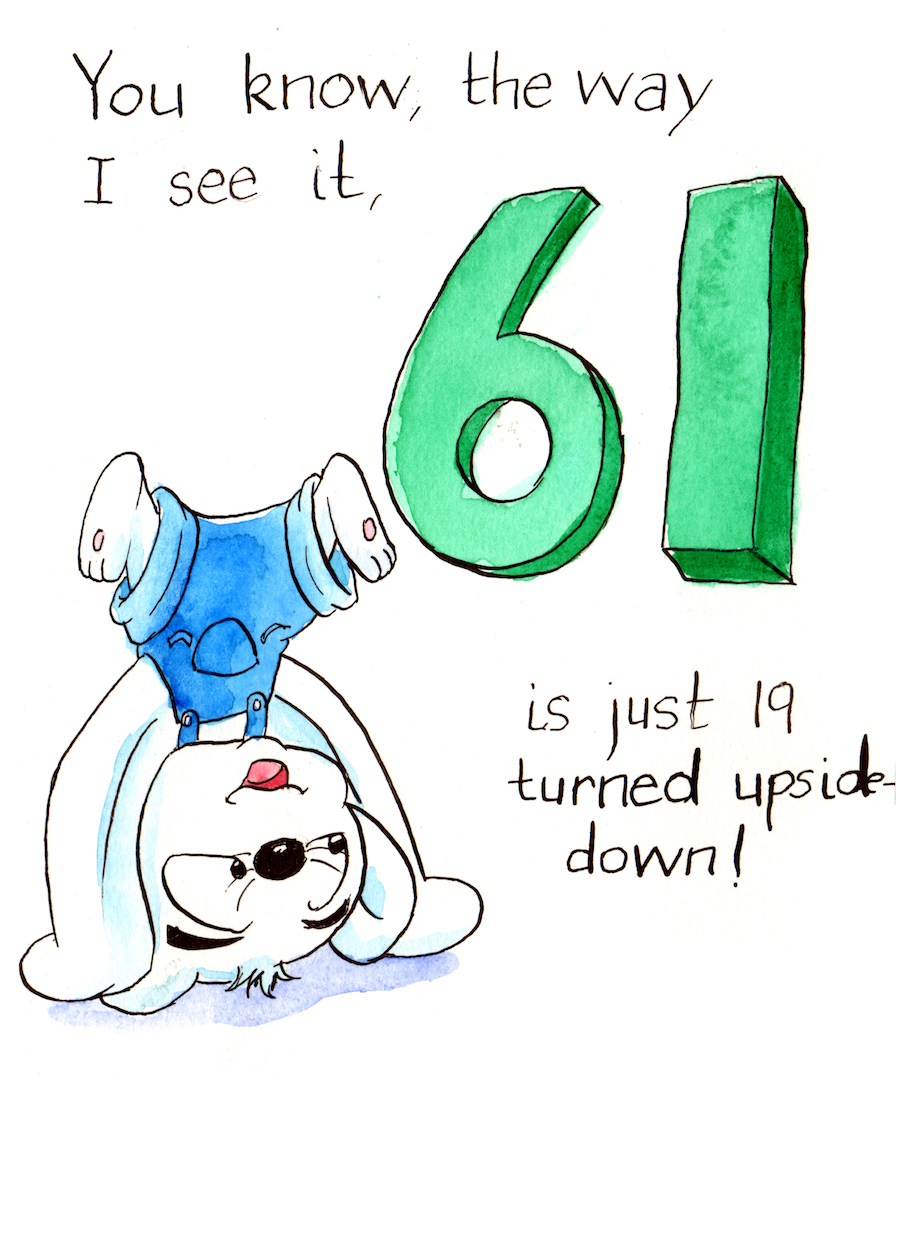 Scary - We have to hire Mike at Halloween!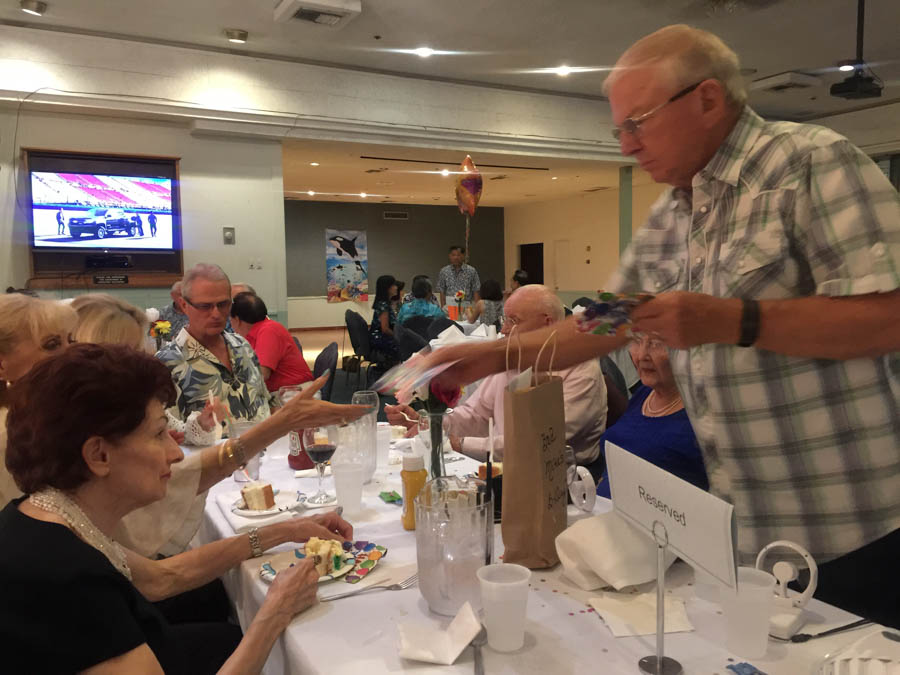 The cake is passed
Did You Know What Happened When Bad Mike Was Born?
July 13 ? Elvis Presley's recording of "Hound Dog" is released by RCA Records.
July 24 ? At New York City's Copacabana Club, Dean Martin and Jerry Lewis perform their last comedy show together (their act started on July 25, 1946).
July 25 ? 72 kilometers (45 mi) south of Nantucket Island, the Italian ocean liner SS Andrea Doria sinks after colliding with the Swedish ship MS Stockholm in heavy fog, killing 51.
July 30 ? A Joint Resolution of Congress is signed by President Dwight D. Eisenhower, authorizing "In God We Trust" as the U.S. national motto.

The cake disappears as the evening goes on...

Leon asked to have the last piece!

The girls share their secrets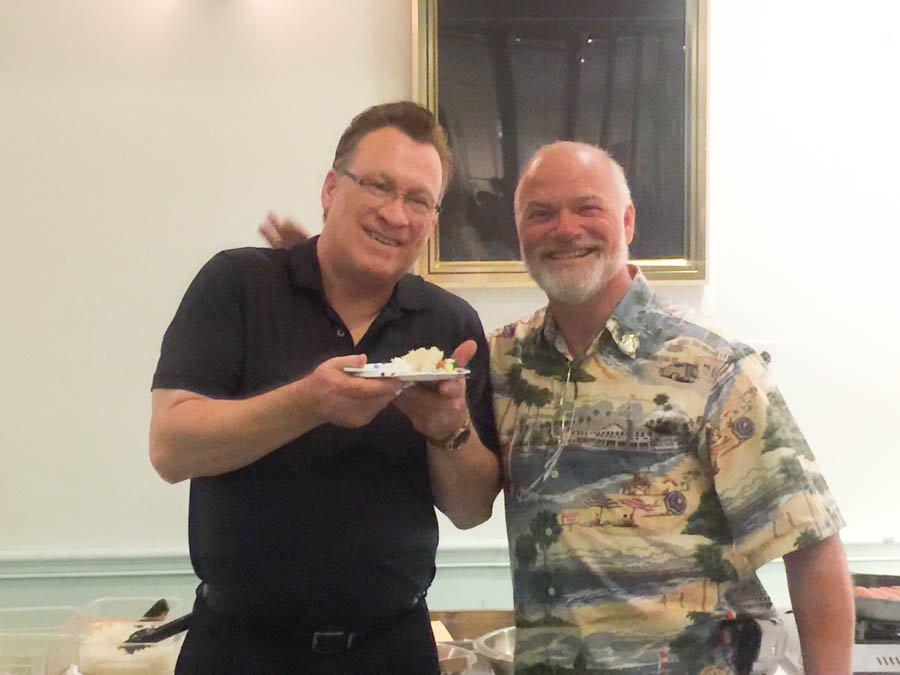 Mike and John study the cake in detail!

Helping hands!