Off And Running 3/20/2012
Lisa turn's 17 so we decided to make a quick-trip north!
First Stop Gaviota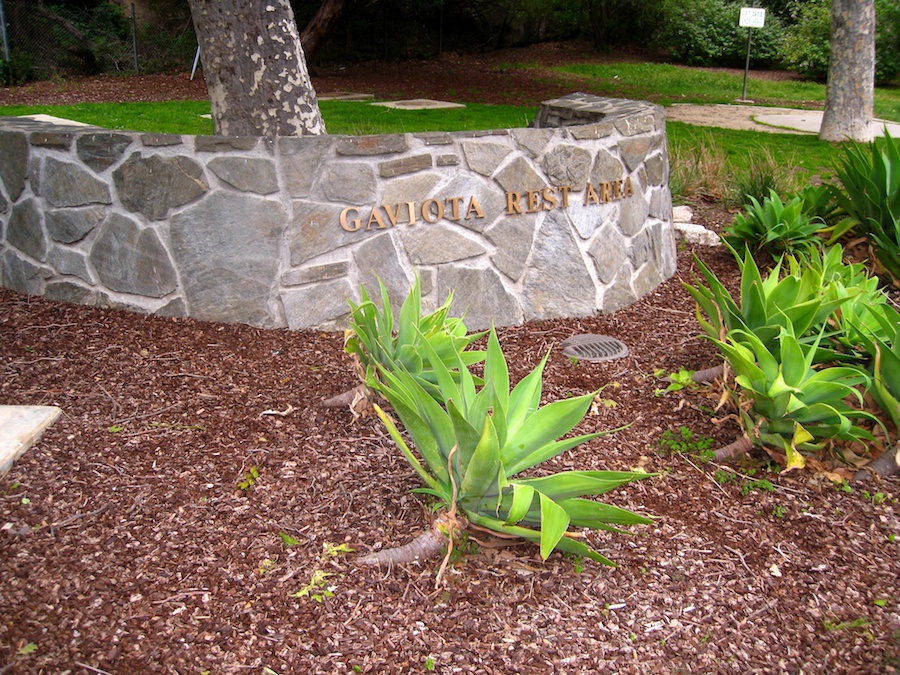 Our first stop of the day.... 100 miles plus...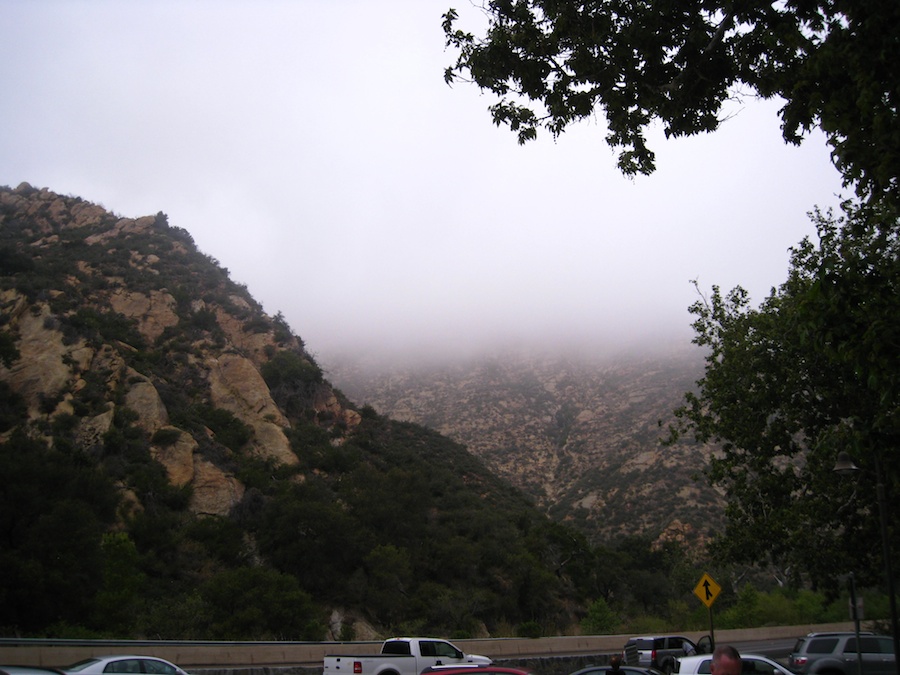 It was very overcast on this side of the mountain

Once we go through the tunnel. it gets better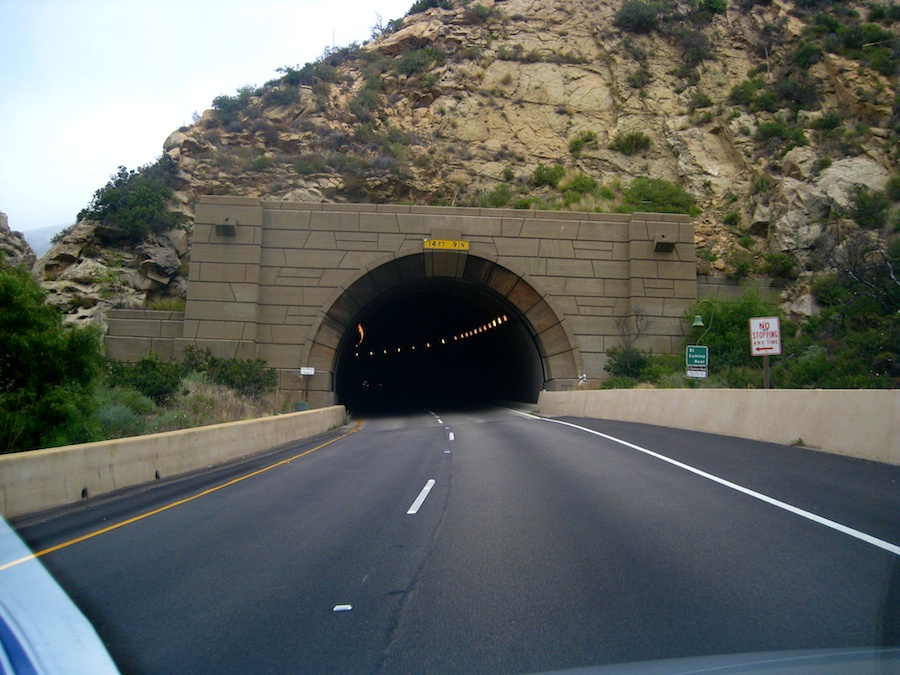 Hold your breath... Sunlight on the other side
Did You Know? - The Gaviota Tunnel (officially known as the Gaviota Gorge Tunnel) is a tunnel on U.S. Route 101 completed in 1953 north of Gaviota State Park, 33 miles (53 km) northwest of Santa Barbara, California. It is 420 feet (130 m) long and 17.5 feet (5.3 m) tall. Only the northbound lanes of U.S. Route 101 (El Camino Real) pass through it, as the southbound lanes descend from Gaviota Pass through a narrow canyon to the west of the tunnel. Because it is the only major route between the Santa Barbara County South Coast and the Santa Ynez Valley, bicycles are allowed through it.

From the air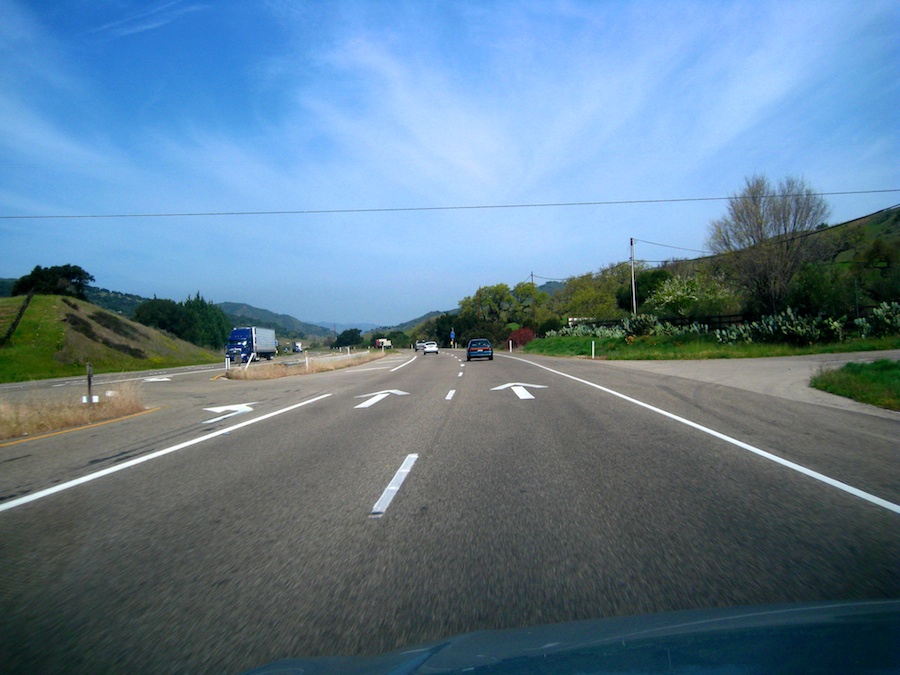 Off to Andersen's Split Pea Soup
Andersen's... Our Favorite Lunch Stop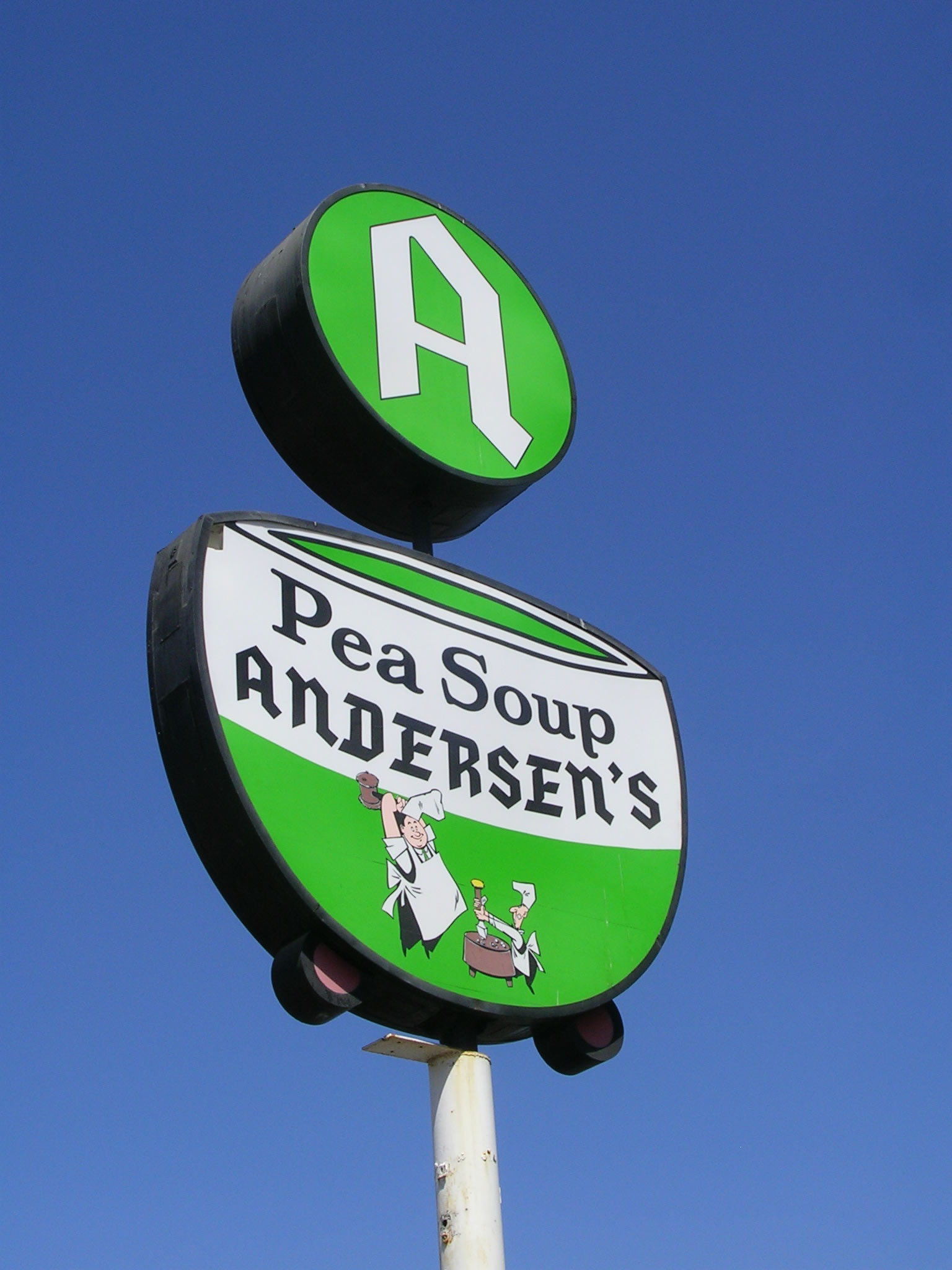 Time to stop, rest, and filler' up!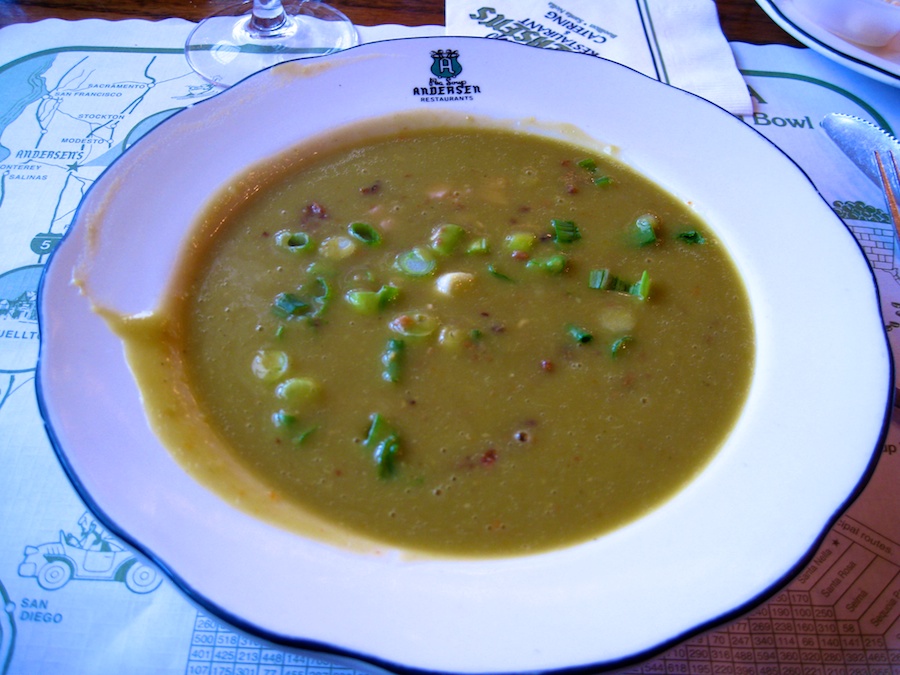 Yum!
Did You Know? - Pea soup or split pea soup is soup made, typically, from dried peas. It is, with variations, a part of the cuisine of many cultures. It is greyish-green or yellow in color depending on the regional variety of peas used; all are cultivars of Pisum sativum.
Pea soup has been eaten since antiquity; it is mentioned in Aristophanes' The Birds, and according to one source "the Greeks and Romans were cultivating this legume about 500 to 400 BC. During that era, vendors in the streets of Athens were selling hot pea soup."

No lipstick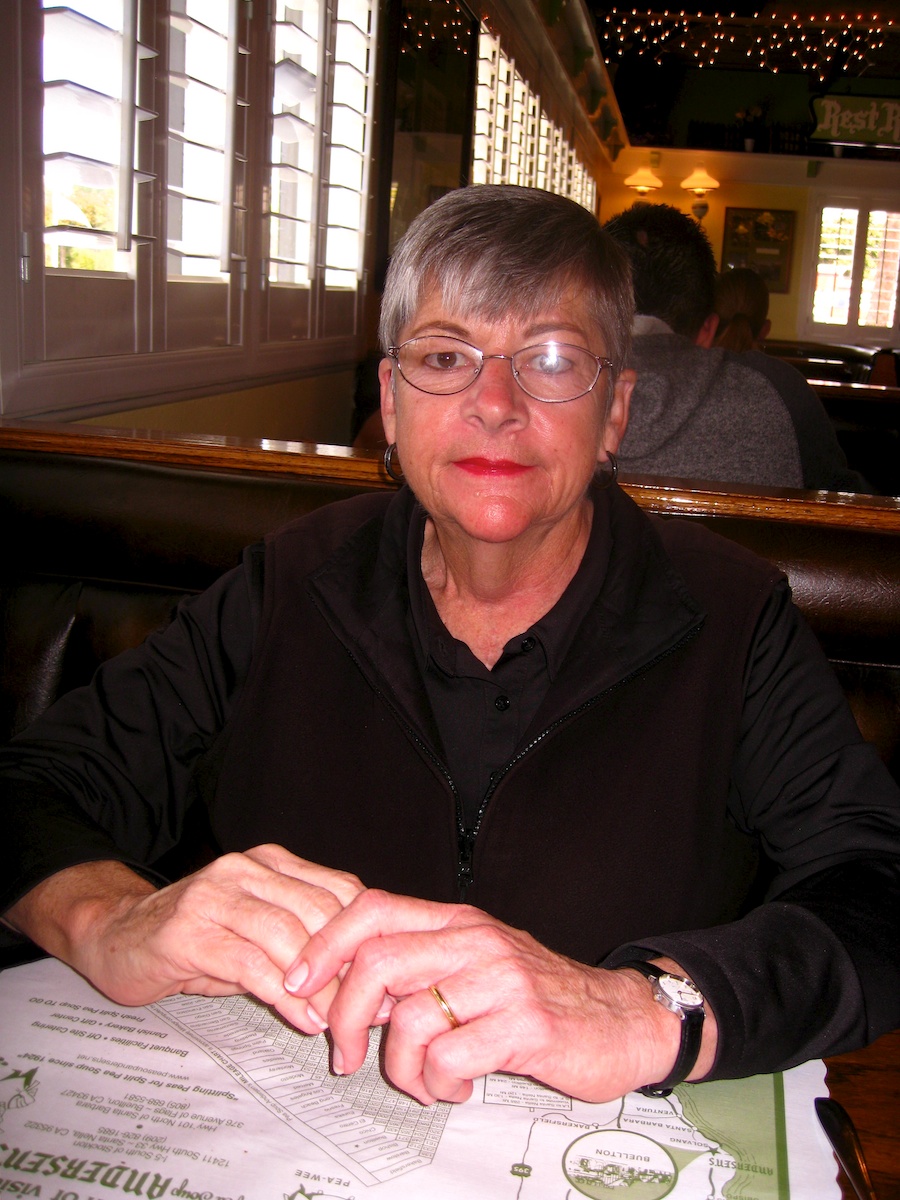 Lipstick on.... Now we can smile
Did You Know? - Ancient Mesopotamian women were possibly the first women to invent and wear lipstick. They crushed semi precious jewels and used them to decorate their lips. Women in the ancient Indus Valley Civilization applied lipstick to their lips for face decoration. Ancient Egyptians extracted red dye from fucus-algin, 0.01% iodine, and some bromine mannite, which resulted in serious illness. Cleopatra had her lipstick made from crushed carmine beetles, which gave a deep red pigment, and ants for a base. Lipsticks with shimmering effects were initially made using a pearlescent substance found in fish scales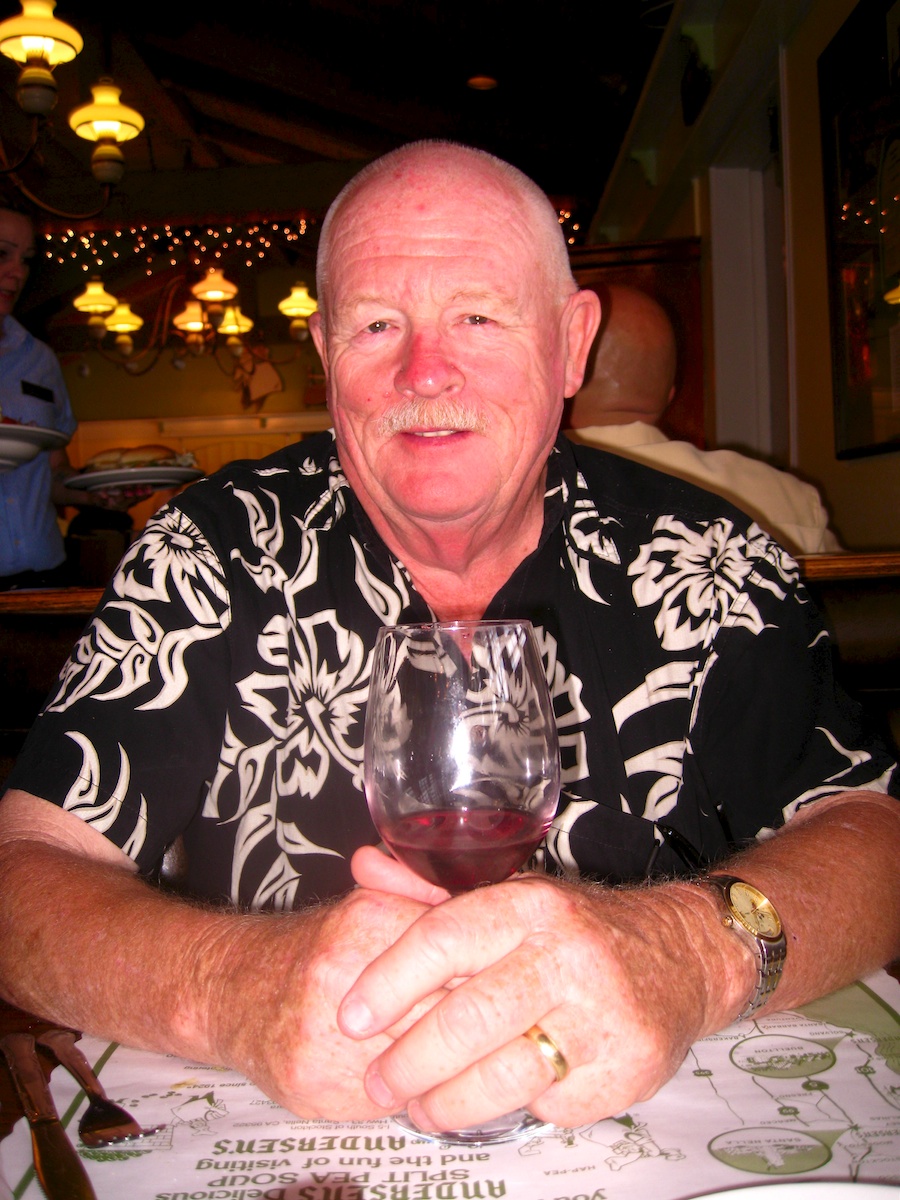 The Old Man Of The Mountain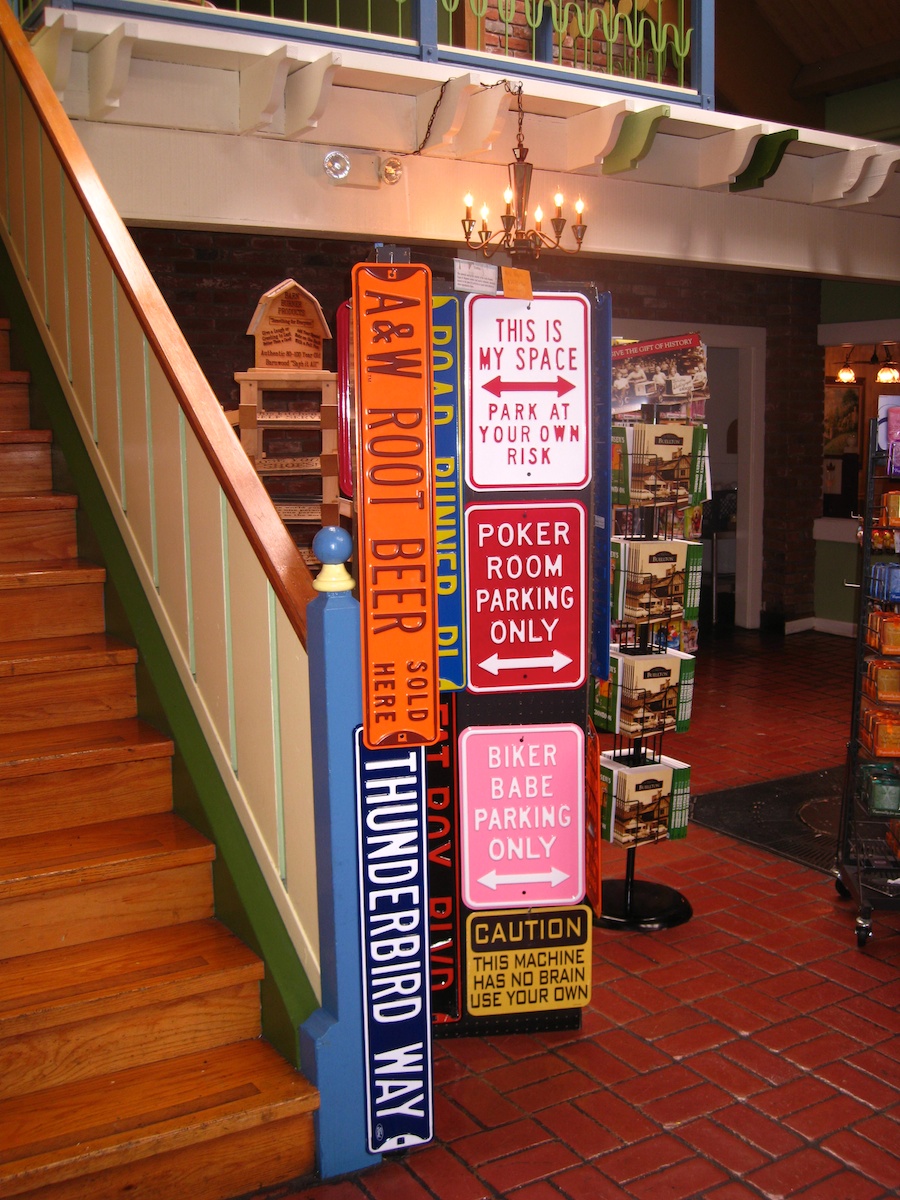 Neat signs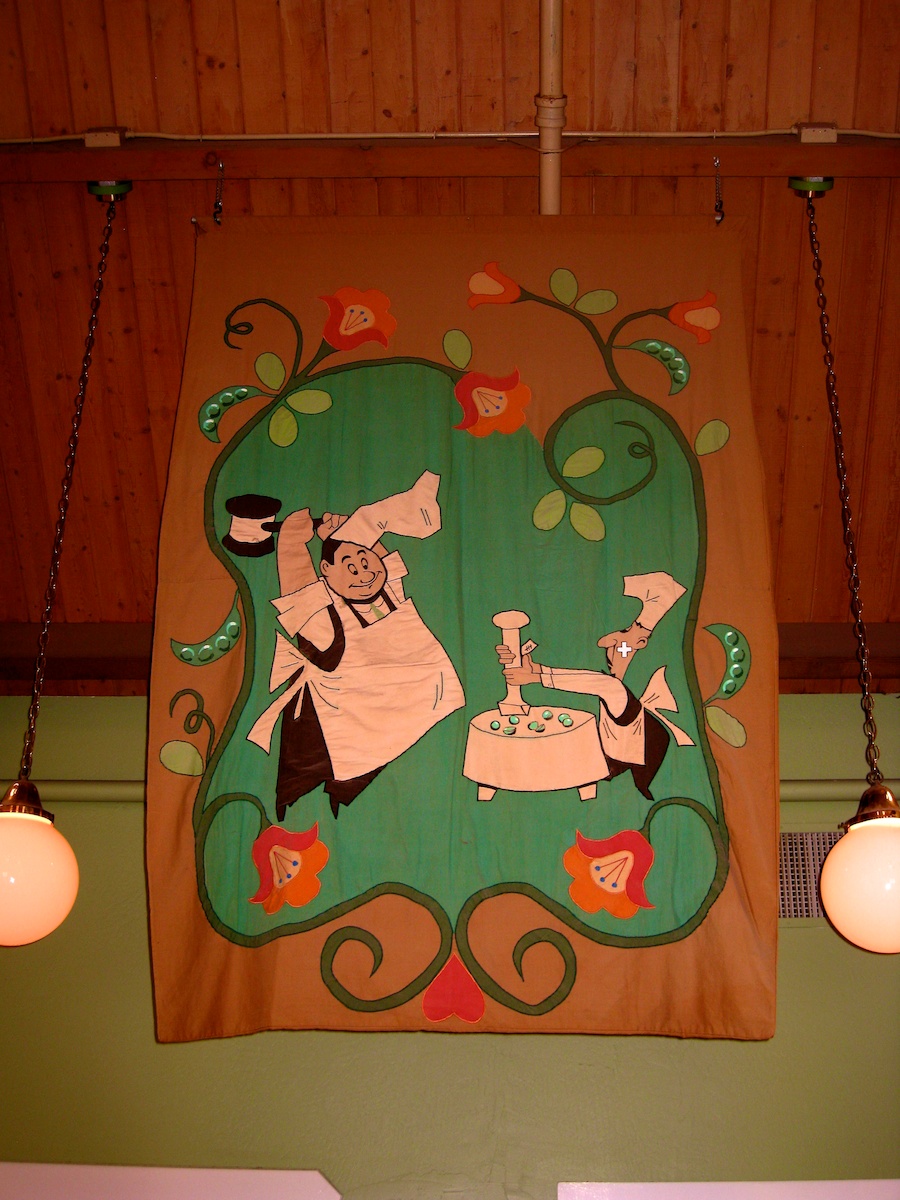 Haa-Pea and Pee-Wee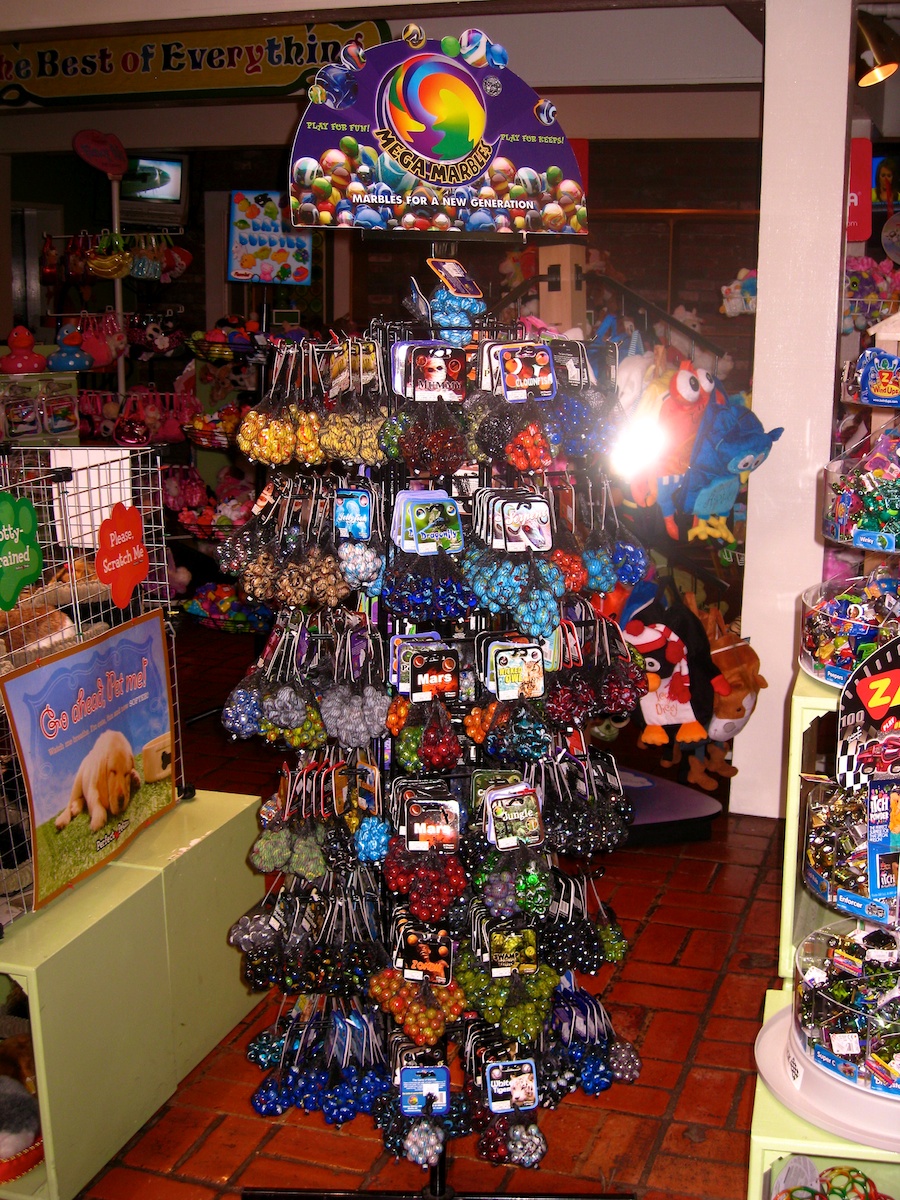 A marble stand for the current generation
Did You Know? - A marble is a small spherical toy usually made from glass, clay, steel, or agate. These balls vary in size. Most commonly, they are about 1/2 inch to 1 inch (1.3 to 2.6 cm) in diameter, but they may range from less than 1/30 inch (0.111 cm) to over 3 inches (7.75 cm), while some art glass marbles for display purposes are over 12 inches (30 cm) wide.
Marbles can be used for a variety of games called marbles. They are often collected, both for nostalgia and for their aesthetic colors. In the North of England the objects and the game are called 'taws', with larger taws being called bottle washers after the use of a marble in Codd-neck bottles.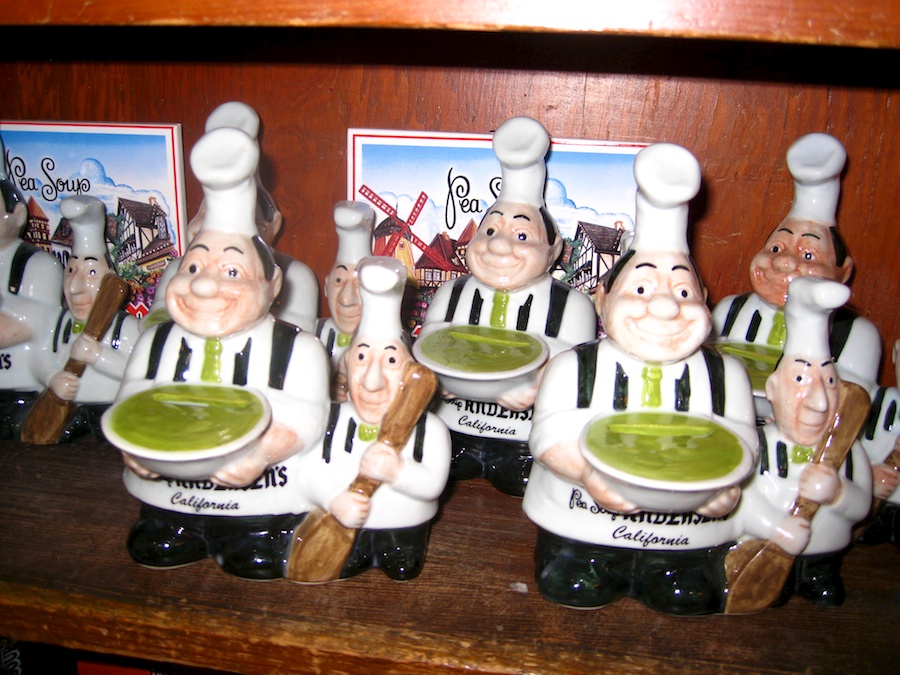 The Pea Fellows....

The food is excellent and service great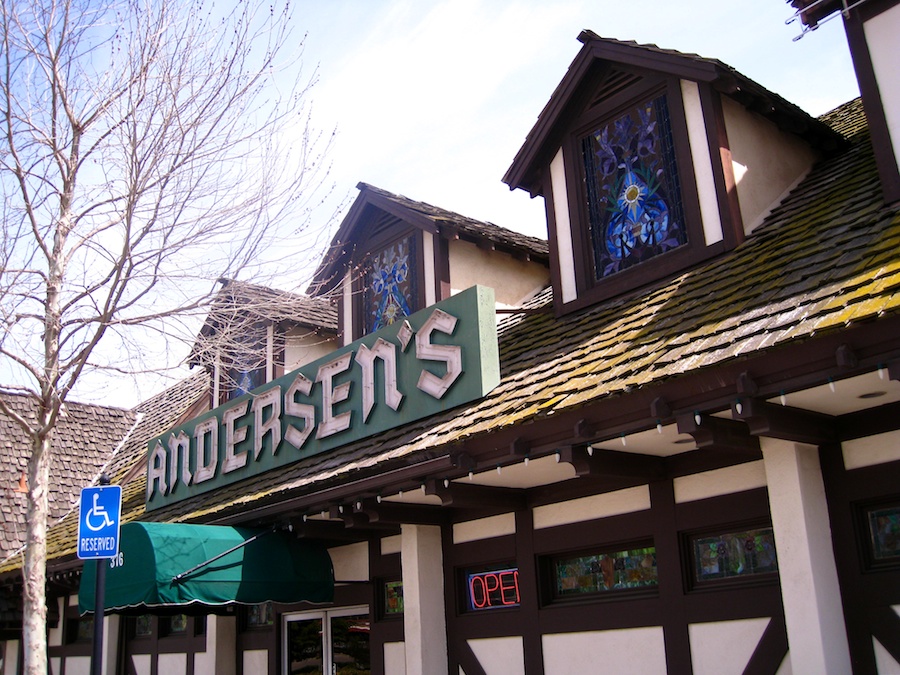 Bye for now.....
On Our Way After A Great Lunch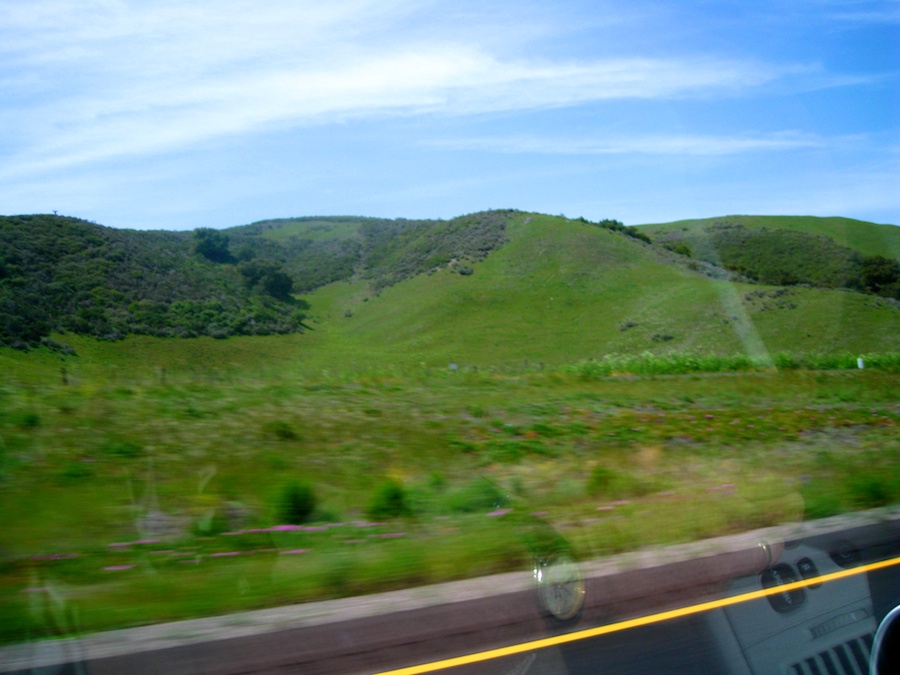 Green green everywhere... We likes rain

The sky was beautiful... Even at 80 miles per hour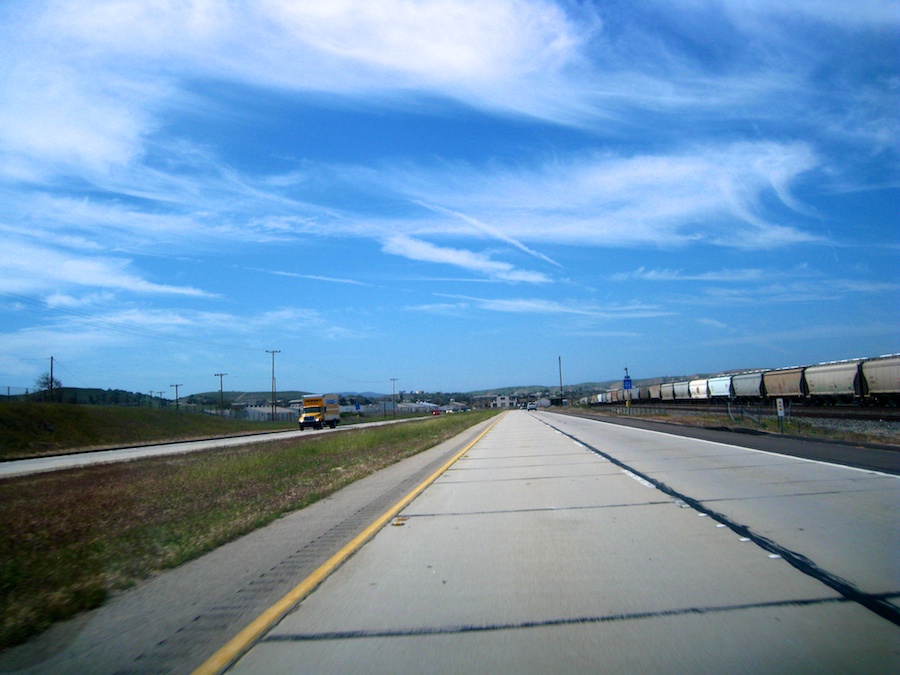 Camp Roberts on the left
Did You Know? - Camp Roberts is a California National Guard post in central California, located on both sides of the Salinas River in Monterey and San Luis Obispo counties, now run by the California Army National Guard. It is named after Harold W. Roberts, a World War I Medal of Honor recipient. Nearby communities include San Miguel, Heritage Ranch (Lake Nacimiento), Oak Shores (Lake Nacimiento), and Bradley, all unincorporated. The nearest incorporated city is Paso Robles.
Camp Roberts is host to annual training to almost every California Army National Guard unit and it is also used by the British Army.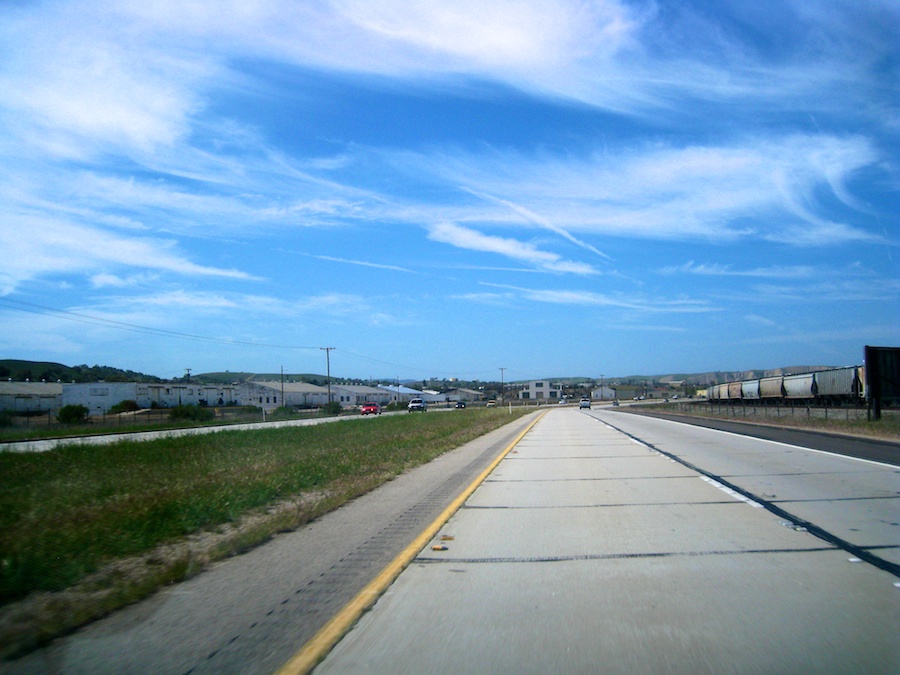 Camp Roberts is where Ralph Lebowitz trained in WWII
Tinkle Time
We stop at nearly every rest stop if only to stretch our legs! Some of the rest stops are very nice.

The windmill is not real but the antennas are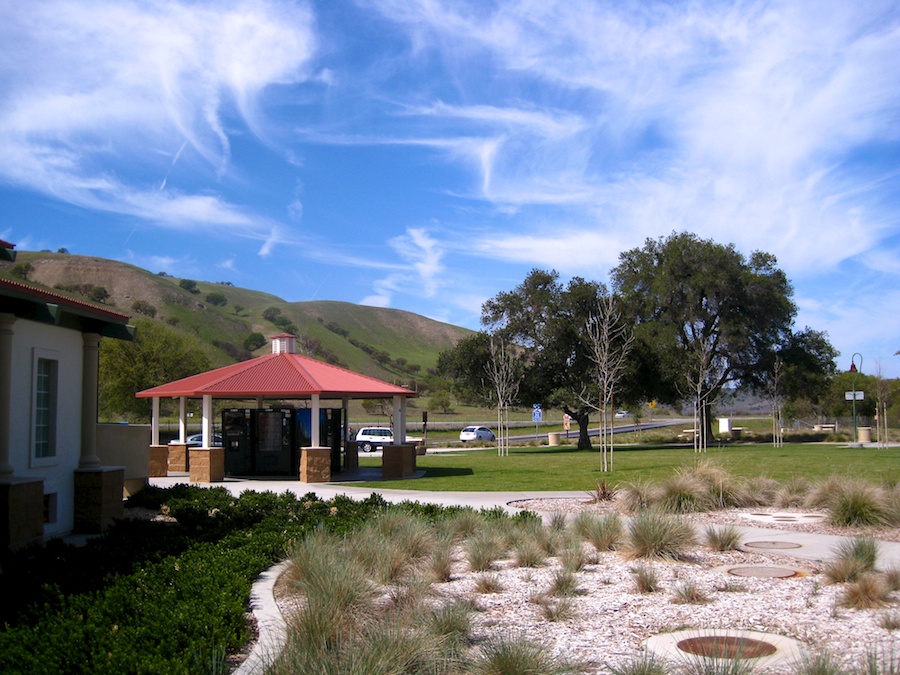 It was in the 50's and windy this afternoon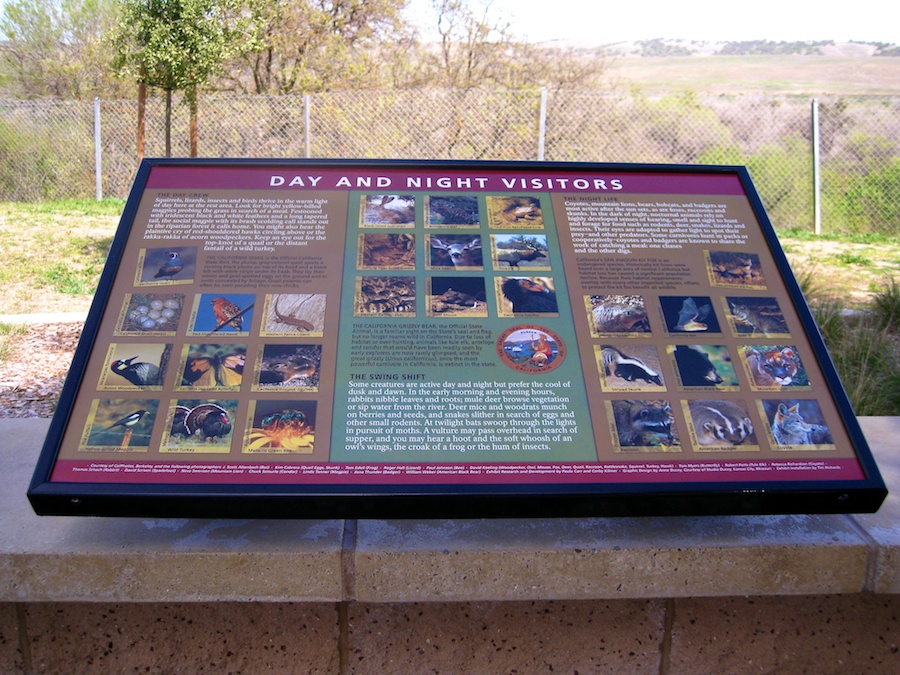 Greatinformative signs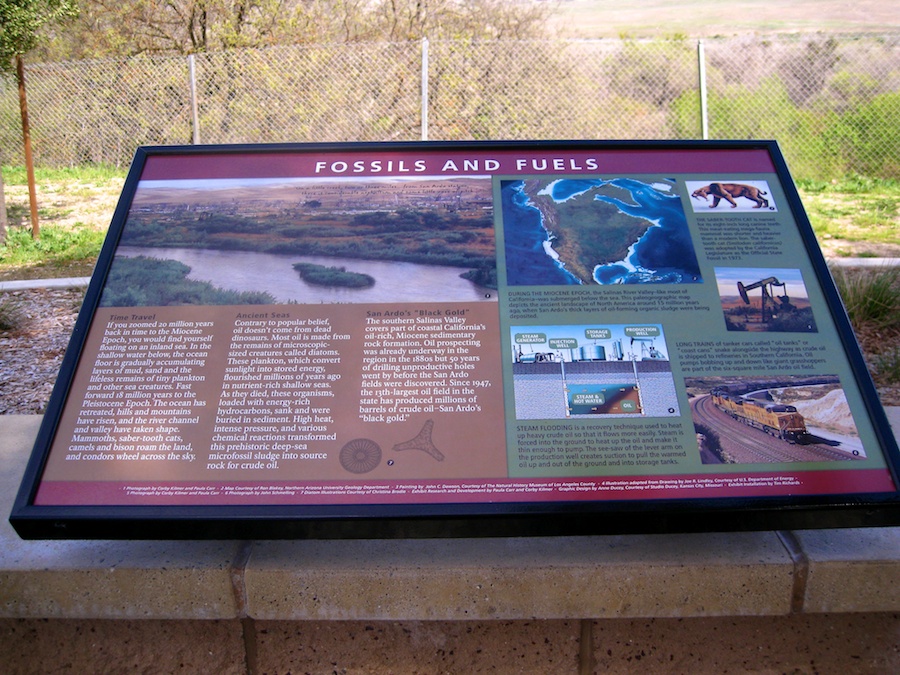 Learning is a full time job

You can see farmland from the rest stop

California... The early days

Checkout the birds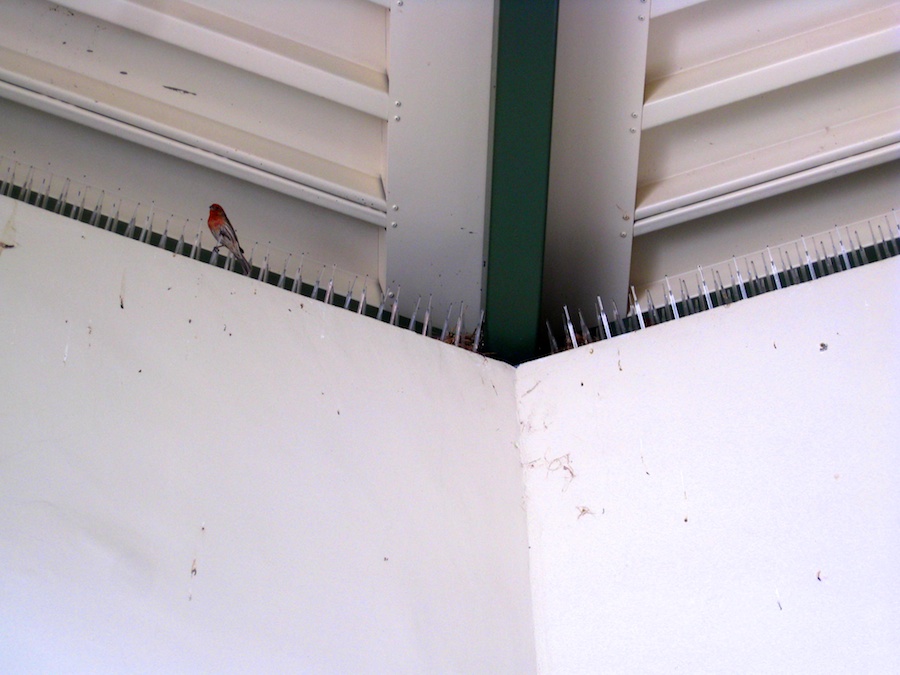 Real song birds... Screamersd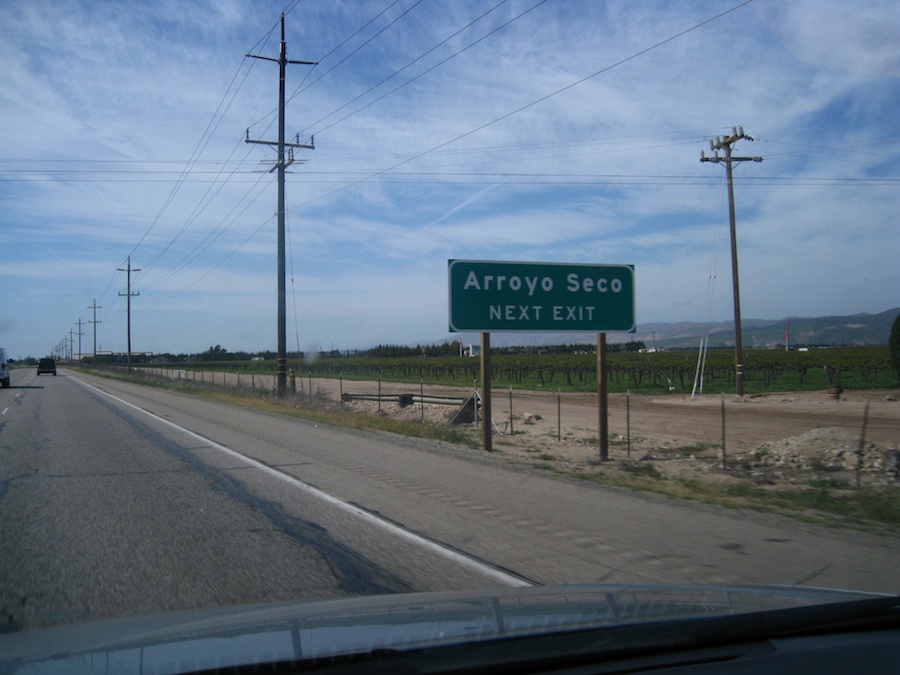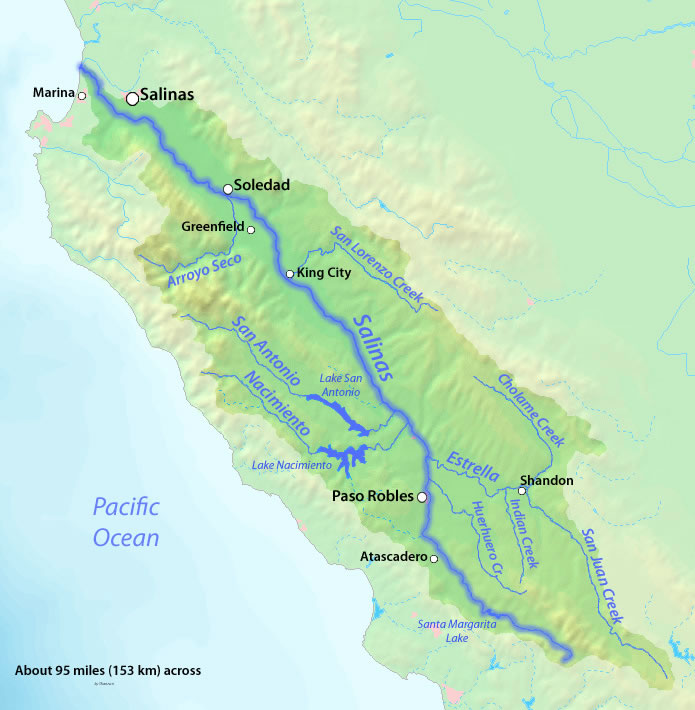 Near the rest stop
Did You Know? - The Arroyo Seco ("dry riverbed", usually called the Arroyo Seco River[citation needed]) is a major tributary of the Salinas River in central California. 40 miles (64 km) long, it drains a rugged, semi-arid area of the Coast Ranges and a portion of the agricultural Salinas Valley.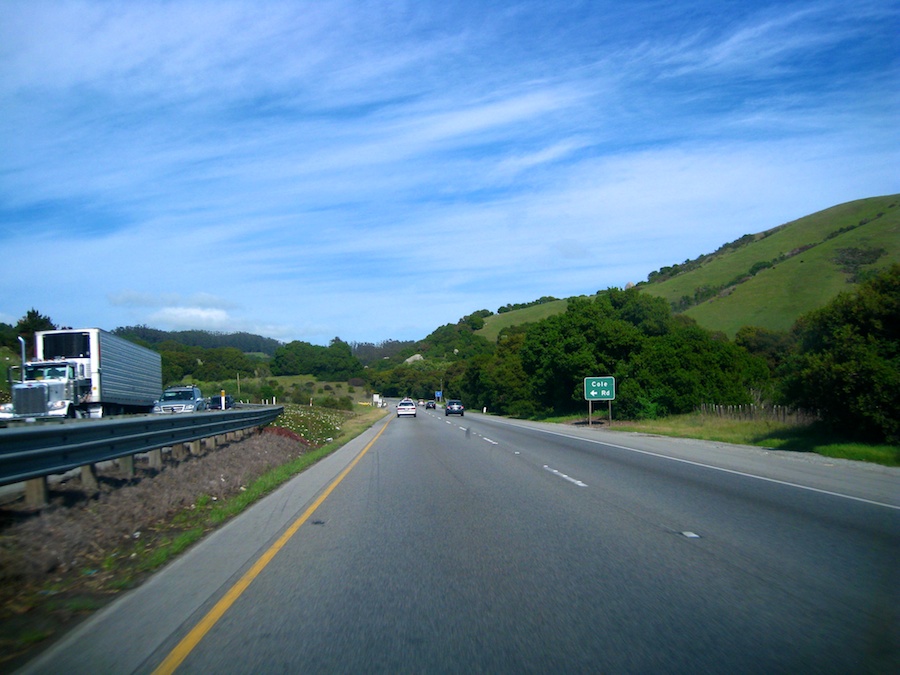 Great colors....
Do You Smell Garlic?

Welcome
Did You Know? - Gilroy is the southernmost city in Santa Clara County, California, United States. The population was 48,821 at the 2010 census. Gilroy is well known for its garlic crop and for the annual Gilroy Garlic Festival, featuring various garlicky foods, including garlic ice cream. Gilroy also produces mushrooms in considerable quantity.
Gilroy's nickname is "Garlic Capital of the World," although Gilroy does not lead the world in garlic production. While garlic is grown in Gilroy, its nickname comes from the fact that Gilroy Foods processes more garlic than any other factory in the world; most pickled, minced, and powdered garlic come from Gilroy.
Boutique wine production is a large part of Gilroy's western portion, mostly consisting of older family estates around the Mount Madonna state park mountain bases.
Saratoga And Off To Le Fondue To Celebrate
Did You Know? - Fondue is a Swiss dish of melted cheese served in a communal pot (caquelon) over a spirit lamp (rechaud), and eaten by dipping long-stemmed forks with bread into the cheese. It was promoted as a Swiss national dish by the Swiss Cheese Union in the 1930s and became popular in North America in the 1960s.
Since the 1950s, the name "fondue" has been generalized to other dishes where a food is dipped into a communal pot of hot liquid: chocolate fondue, where pieces of fruit are dipped into a melted chocolate mixture, and fondue bourguignonne, where pieces of meat are cooked in hot oil.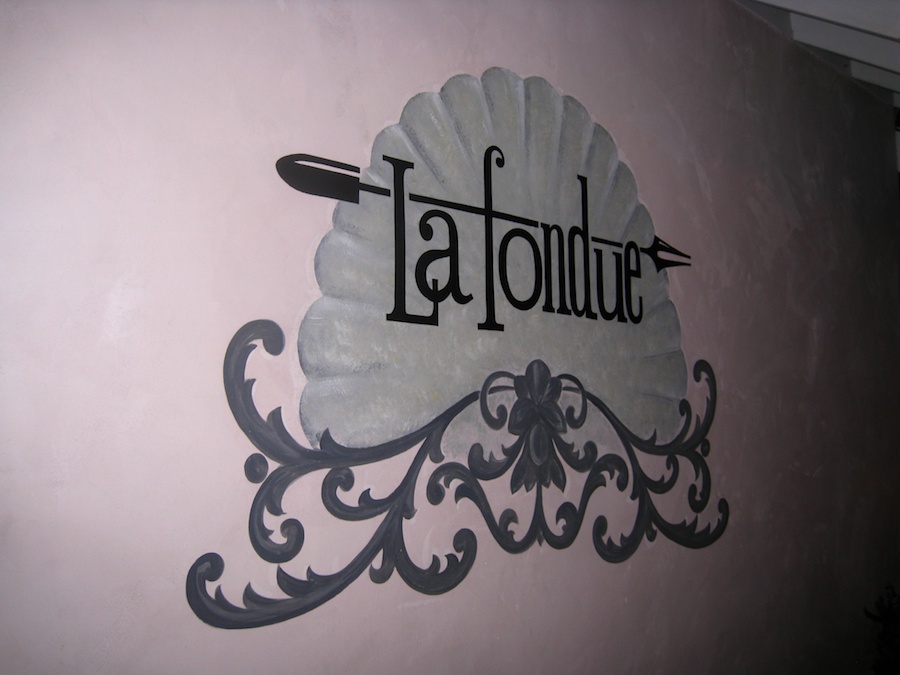 Time to dine!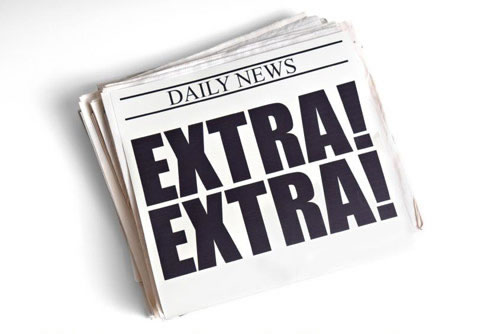 Someone is seventeen????

Lisa is figuring out what this is... Pssssst, it's a salad

OMG... Mom, she is eating a salad....

Ah... The cheese gets added to the fondue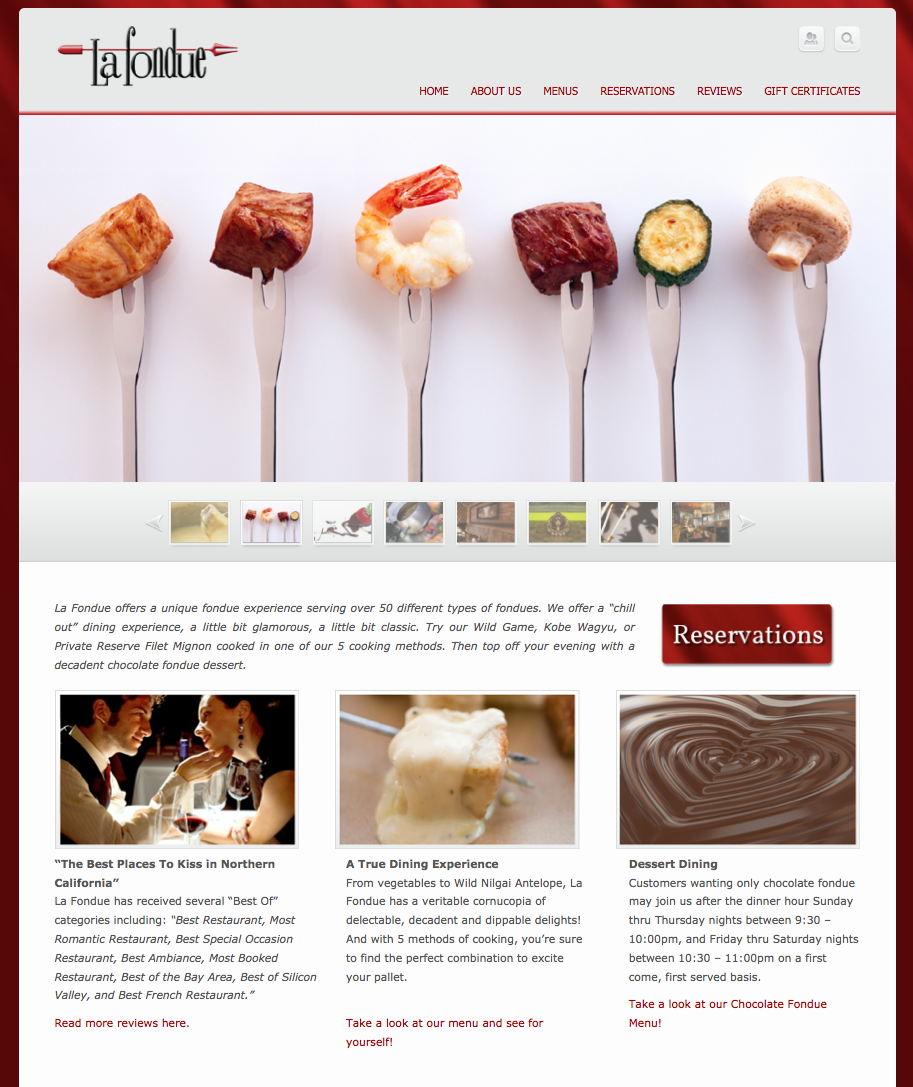 Time to dine.... Hannah is excellent at making reservations!!!

"Hey... I can carry everything at once"

Your going to have chocolate fondue?????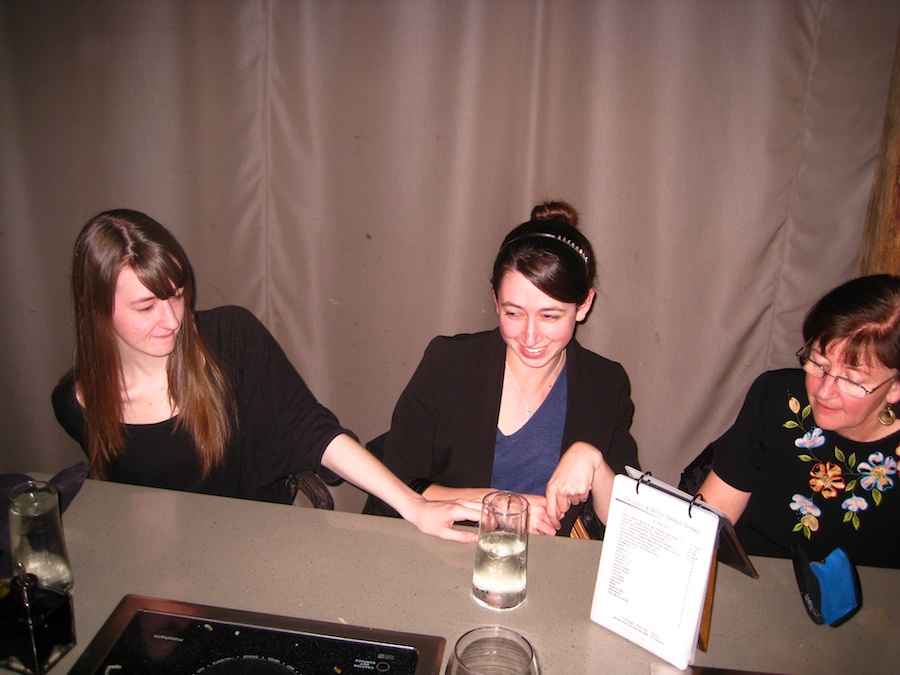 "Yup!!"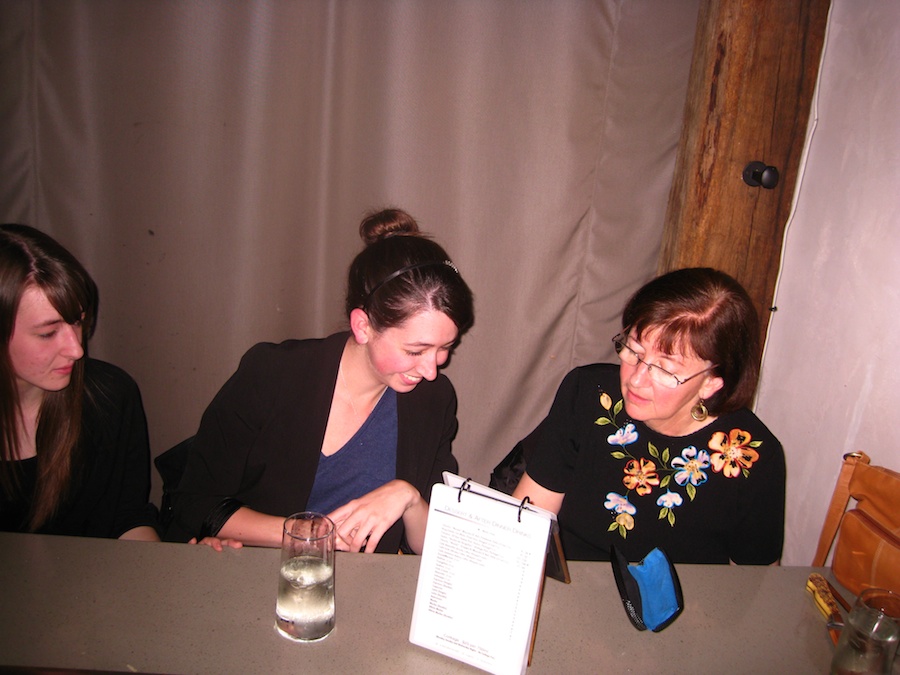 "Mom... Do they really have chocolate fondue??"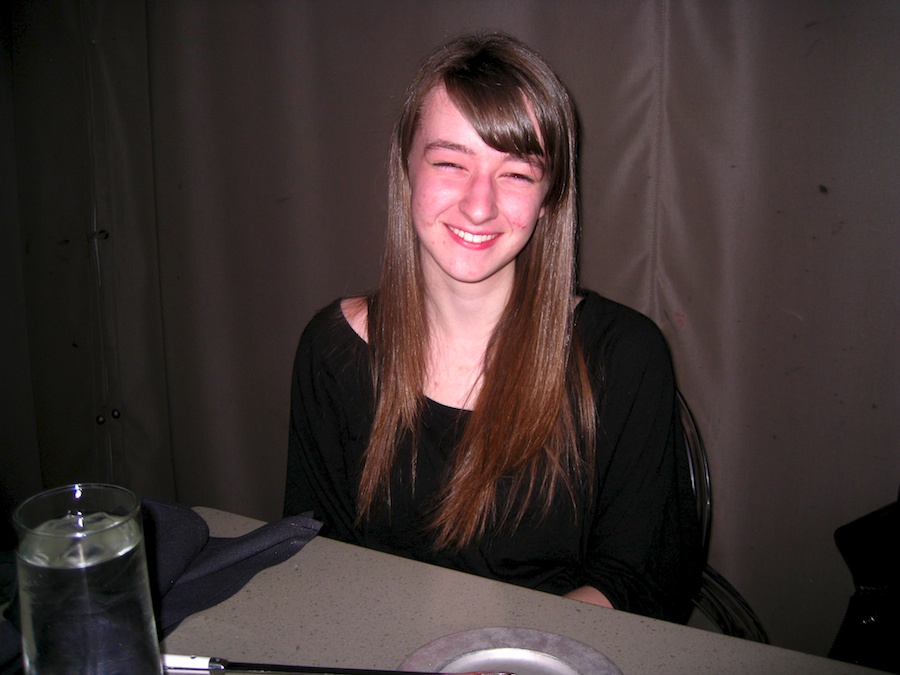 "Burp!"

"I'm a star!"

OMG... It is chocolate fondue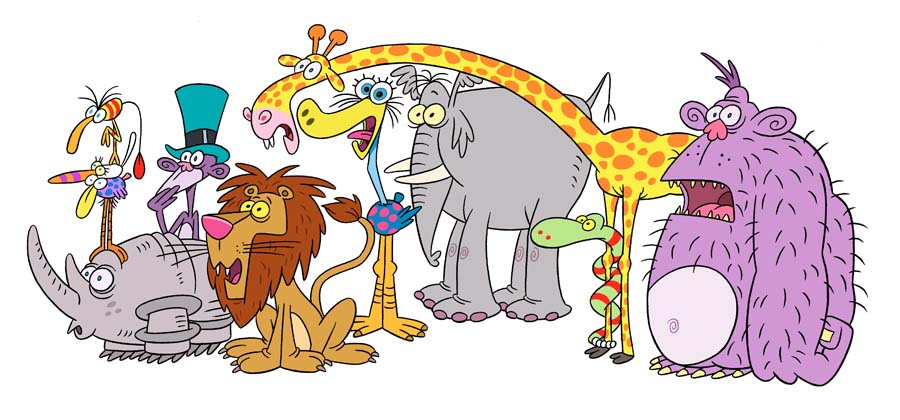 "Guys... Lis is eating all the chocolate!"

Dang! What do I try first??

Shakespear is needed now!
William Shakespeare (1564-1616)
                      from Macbeth
A dark Cave. In the middle, a Caldron boiling. Thunder.
                Enter the three Witches.
       1 WITCH.  Thrice the brinded cat hath mew'd.
       2 WITCH.  Thrice and once, the hedge-pig whin'd.
       3 WITCH.  Harpier cries:—'tis time! 'tis time!
       1 WITCH.  Round about the caldron go;
    In the poison'd entrails throw.—
    Toad, that under cold stone,
    Days and nights has thirty-one;
    Swelter'd venom sleeping got,
    Boil thou first i' the charmed pot!
       ALL.  Double, double toil and trouble;
    Fire burn, and caldron bubble.
       2 WITCH.  Fillet of a fenny snake,
    In the caldron boil and bake;
    Eye of newt, and toe of frog,
    Wool of bat, and tongue of dog,
    Adder's fork, and blind-worm's sting,
    Lizard's leg, and owlet's wing,—
    For a charm of powerful trouble,
    Like a hell-broth boil and bubble.
       ALL.  Double, double toil and trouble;
    Fire burn, and caldron bubble.
       3 WITCH.  Scale of dragon; tooth of wolf;
    Witches' mummy; maw and gulf
    Of the ravin'd salt-sea shark;
    Root of hemlock digg'd i the dark;
    Liver of blaspheming Jew;
    Gall of goat, and slips of yew
    Sliver'd in the moon's eclipse;
    Nose of Turk, and Tartar's lips;
    Finger of birth-strangled babe
    Ditch-deliver'd by a drab,—
    Make the gruel thick and slab:
    Add thereto a tiger's chaudron,
    For the ingrediants of our caldron.
       ALL.  Double, double toil and trouble;
    Fire burn, and caldron bubble.
       2 WITCH.  Cool it with a baboon's blood,
    Then the charm is firm and good.

Enought Shakespear... Lets play with the dog

Leaving downtown Saratoga
Time To Visit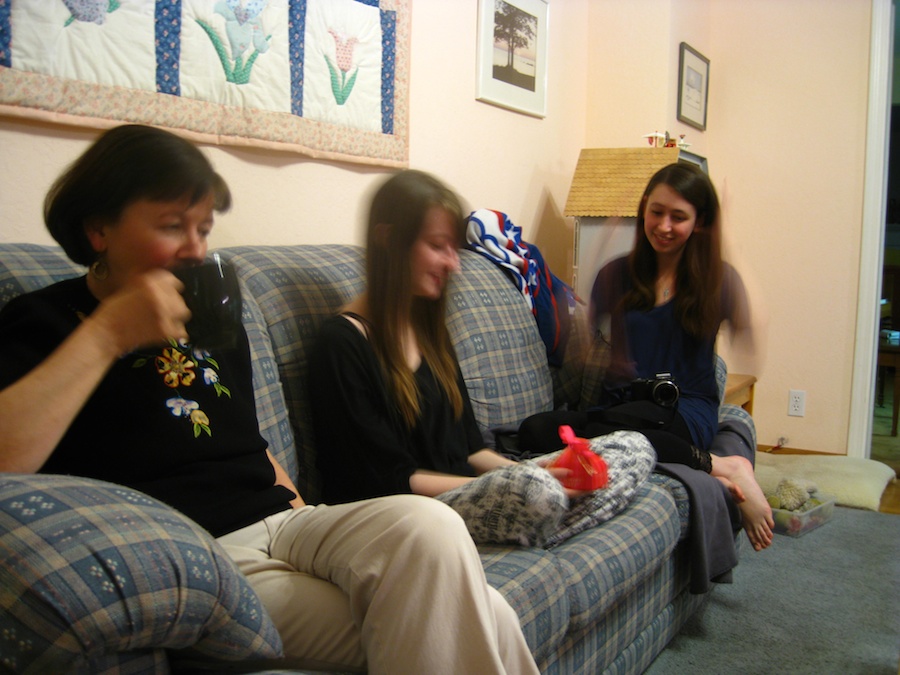 Resting

What could be inside here?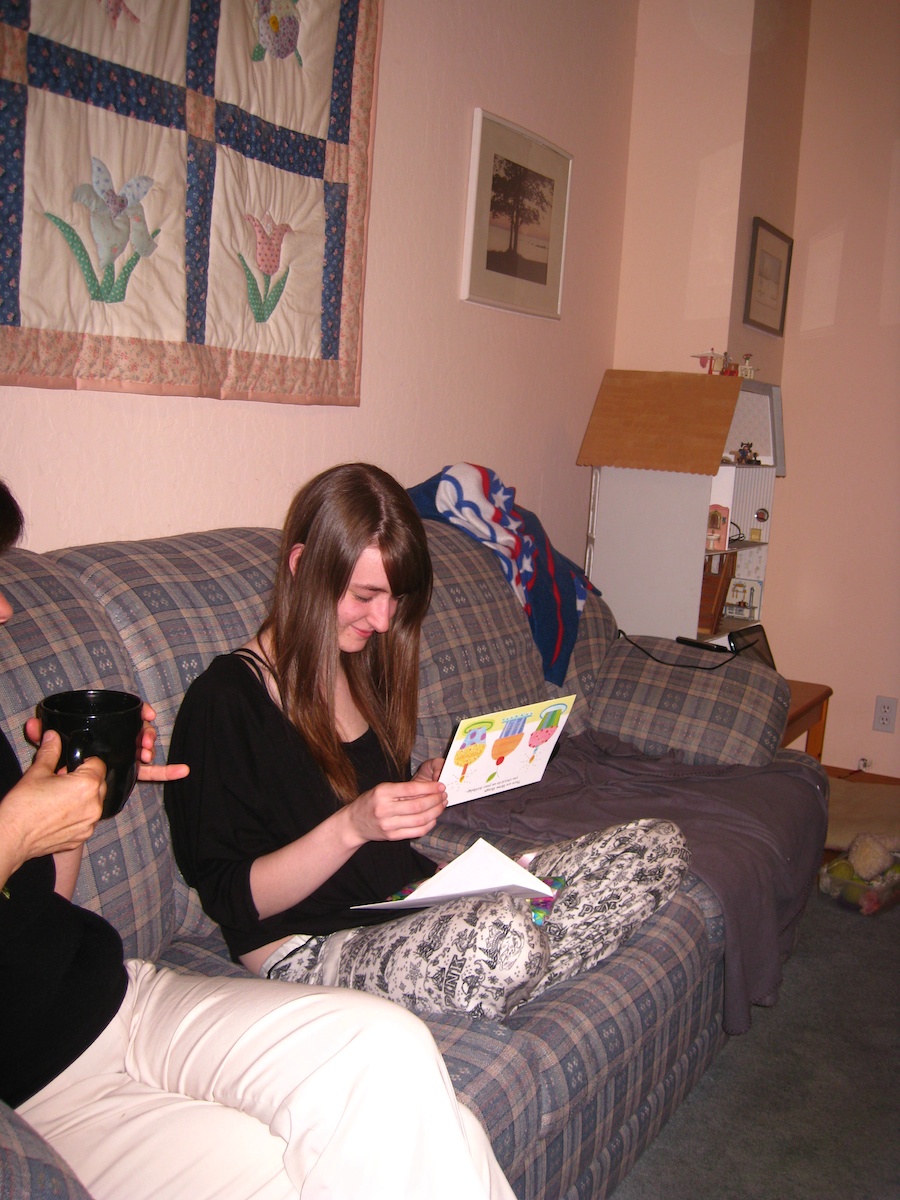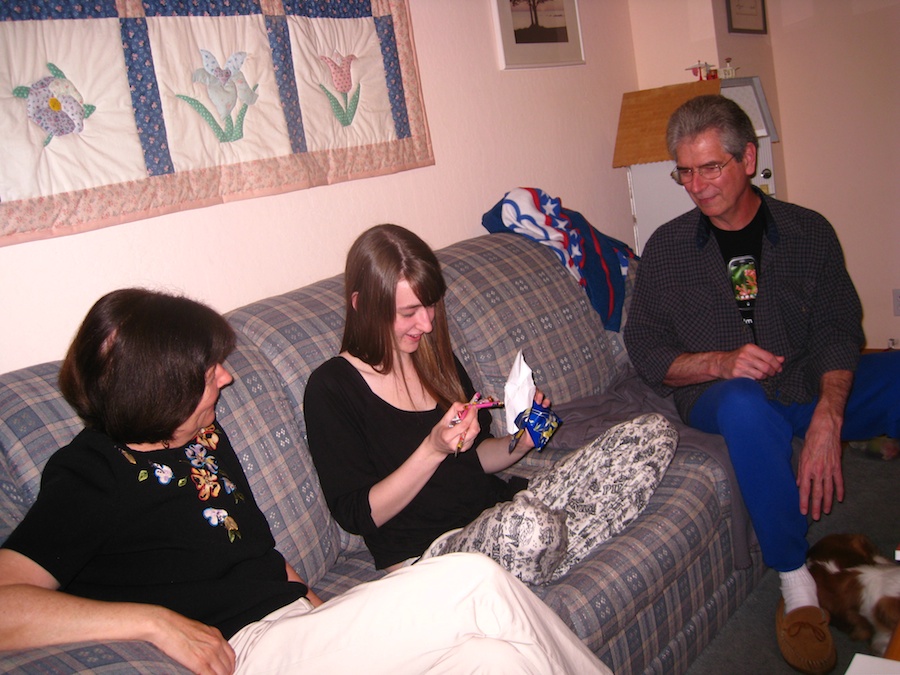 M-m-m-m-m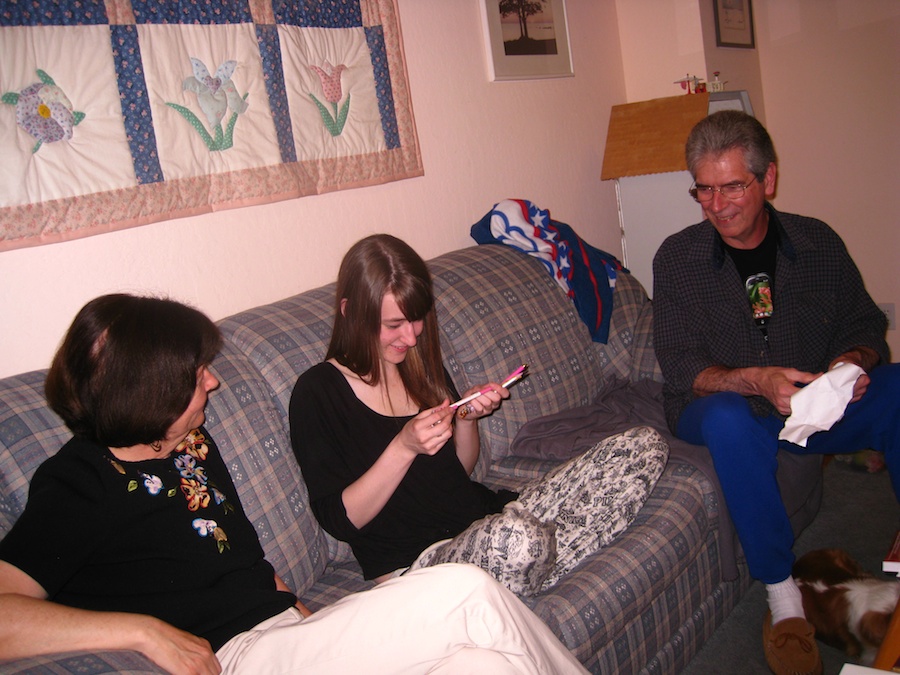 Ah... Pencils and pens....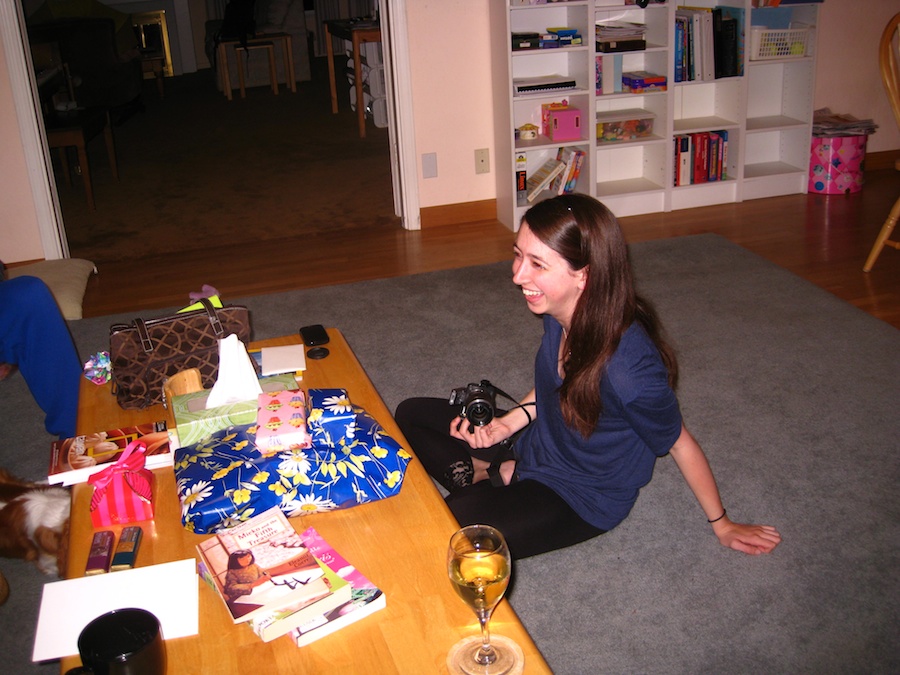 Camera is out.....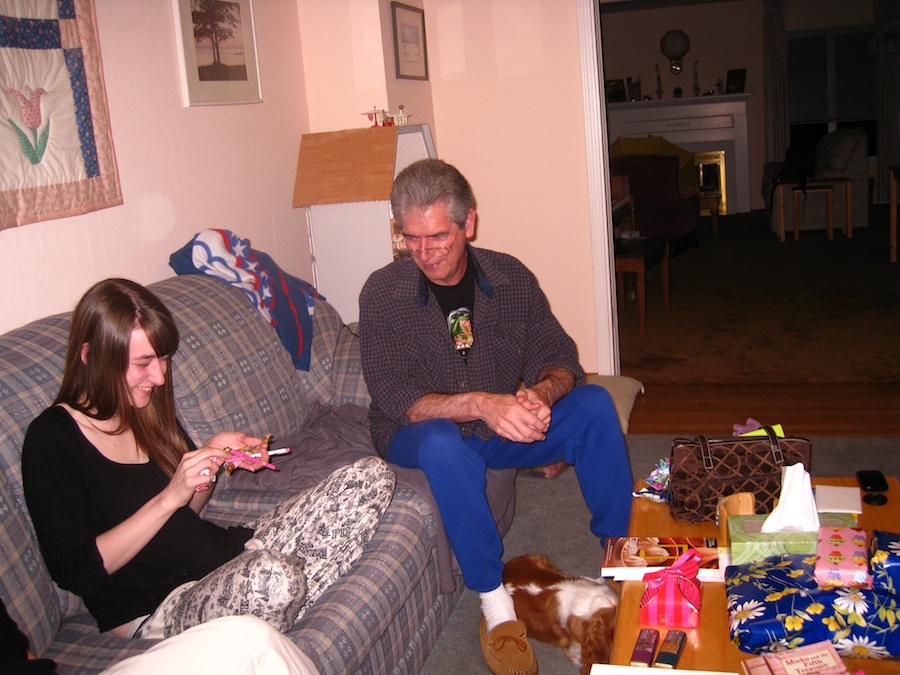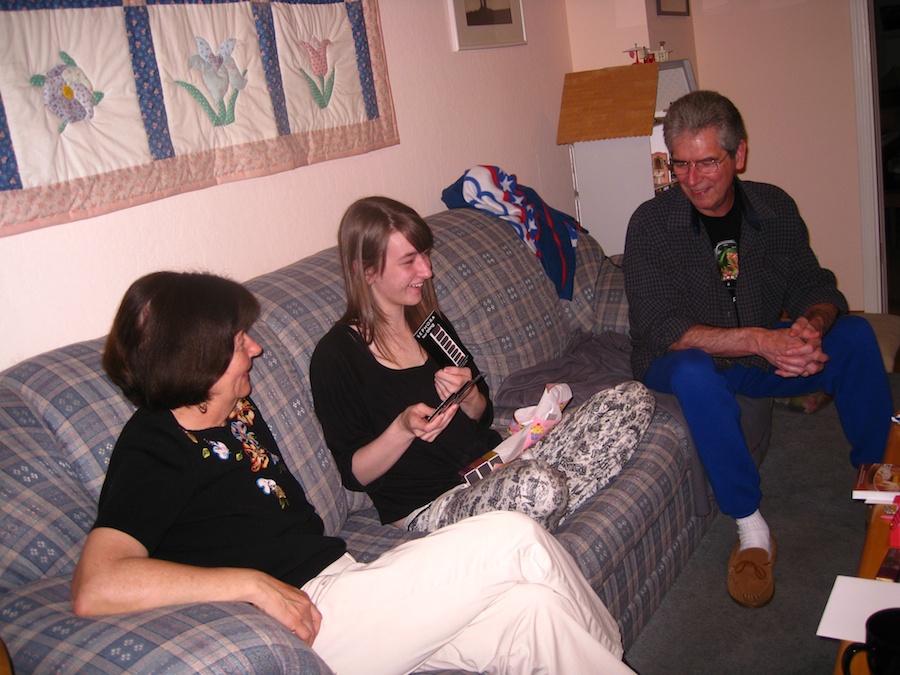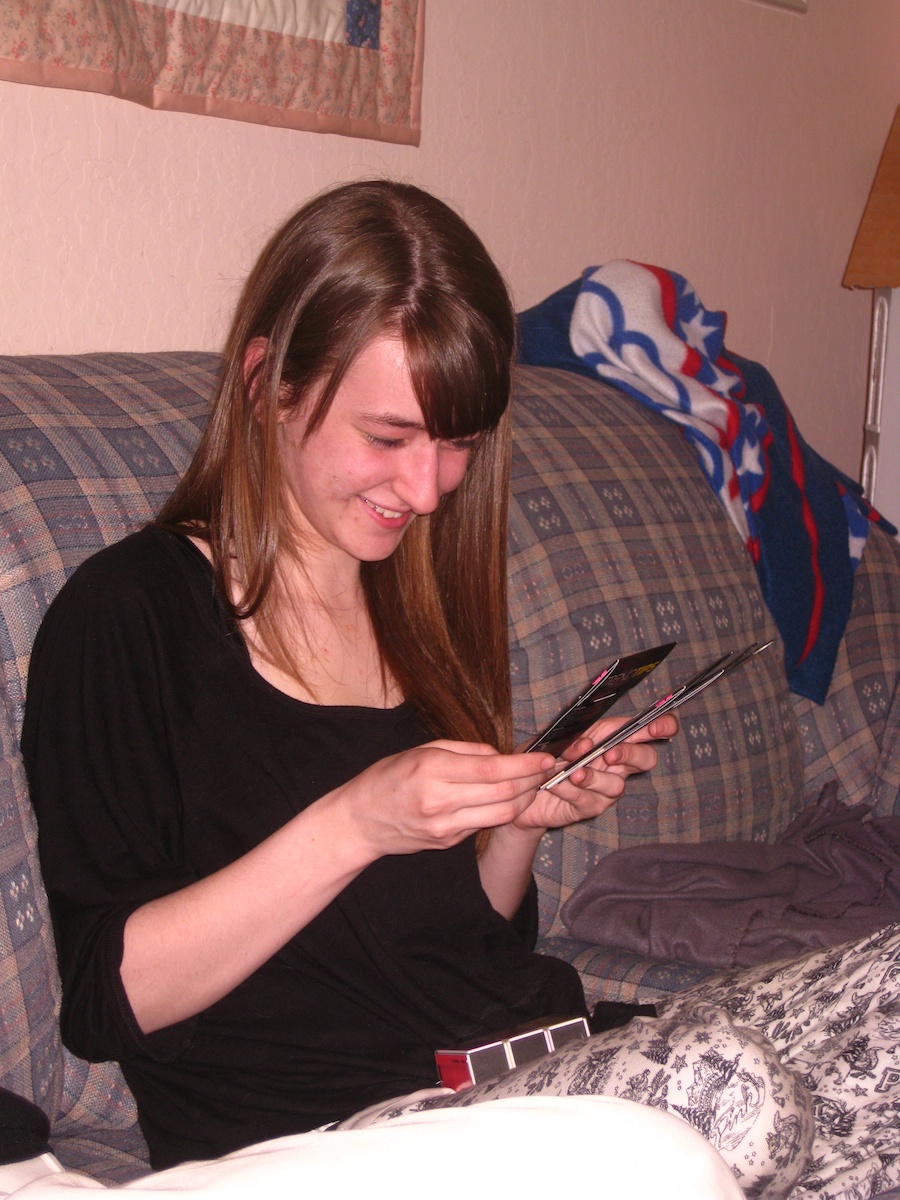 Fingernail stickons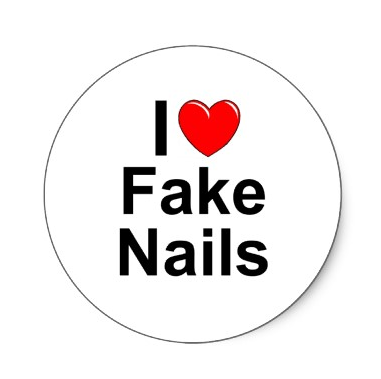 Don't laugh... They work

87 difference necessities inside this little box...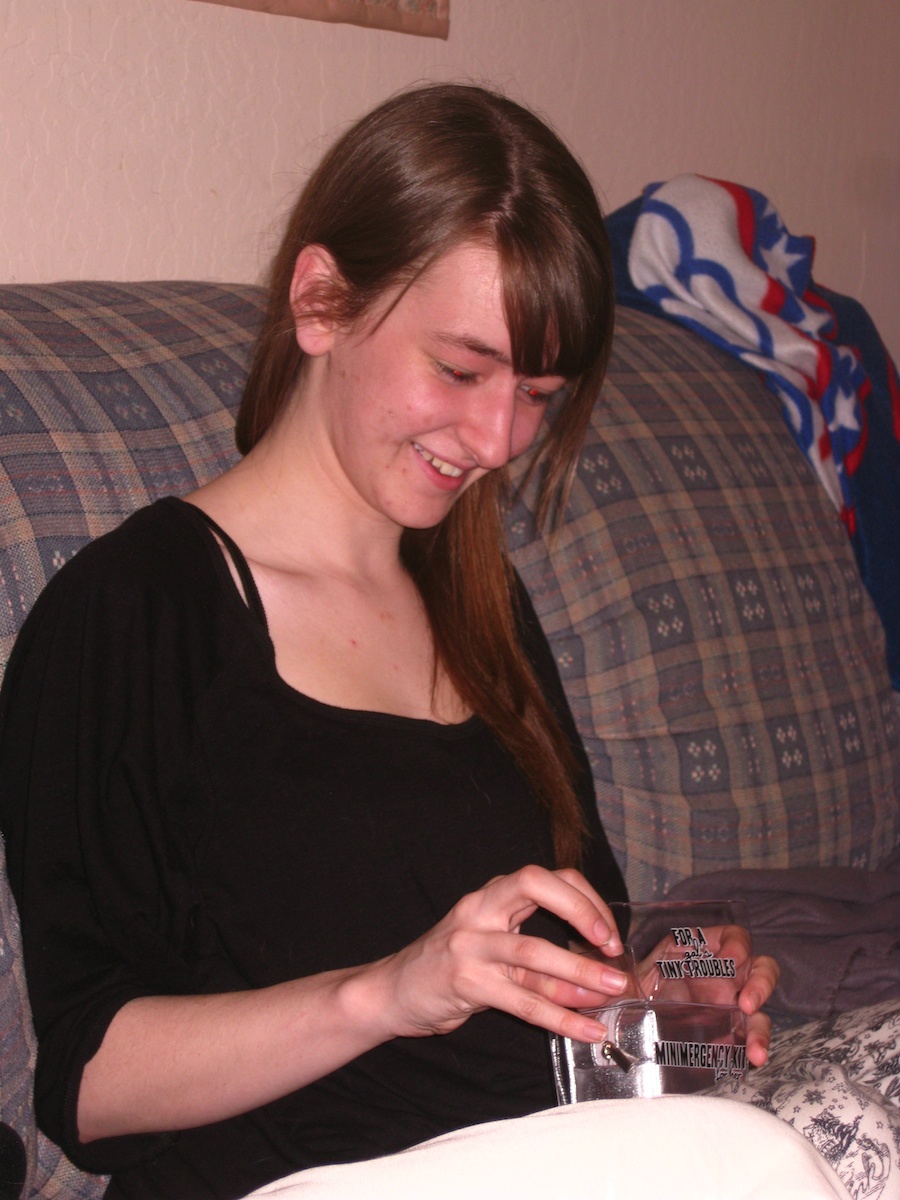 OMG... They are correct... It will never fit back inside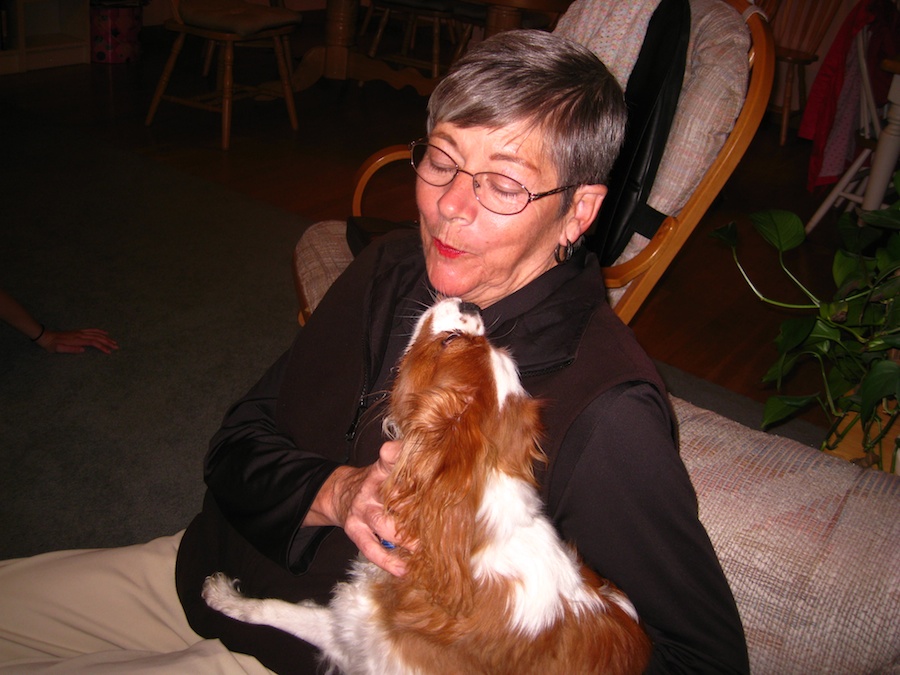 Grandma Sue gets the baby....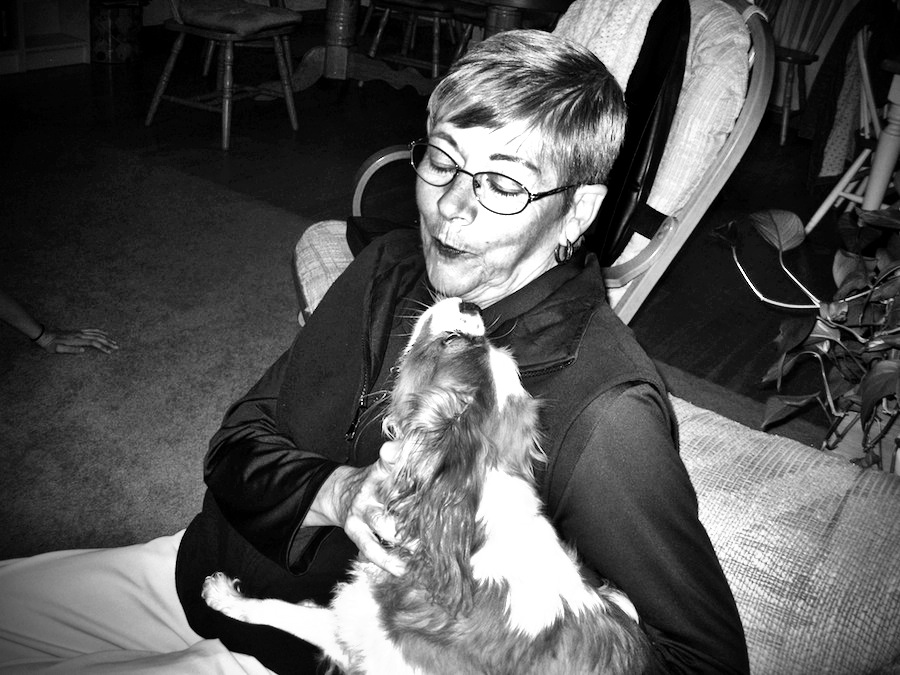 "We look better in color I think.... Right Tommy?"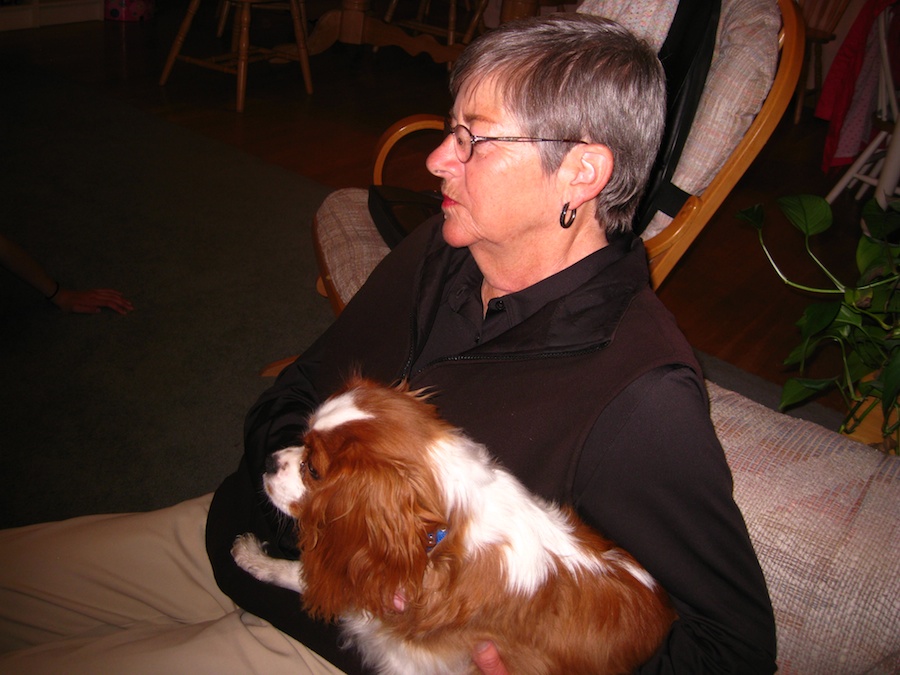 Resting.....
The Next Morning.....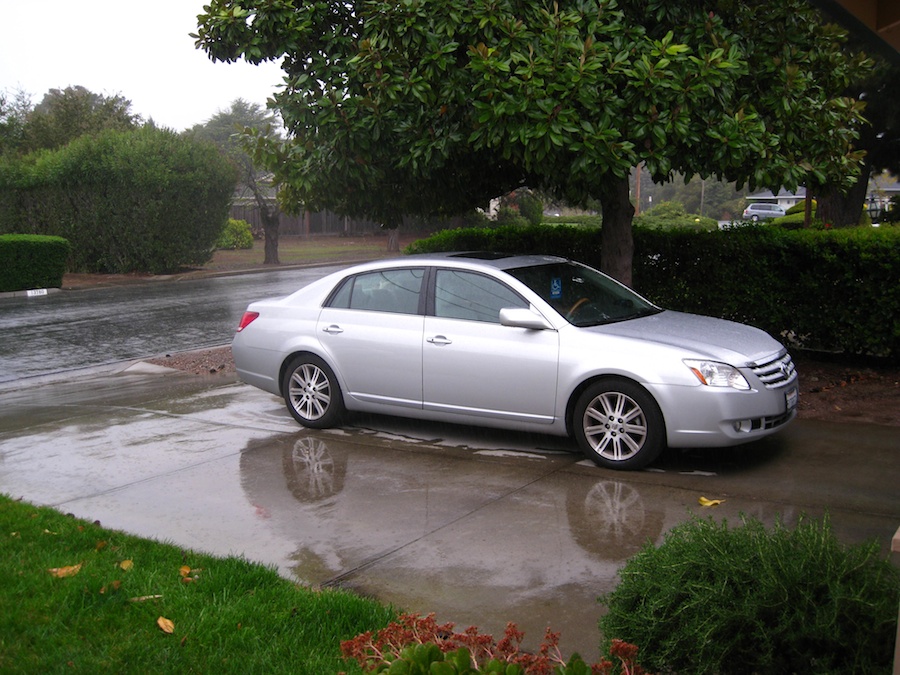 Rain rain go away......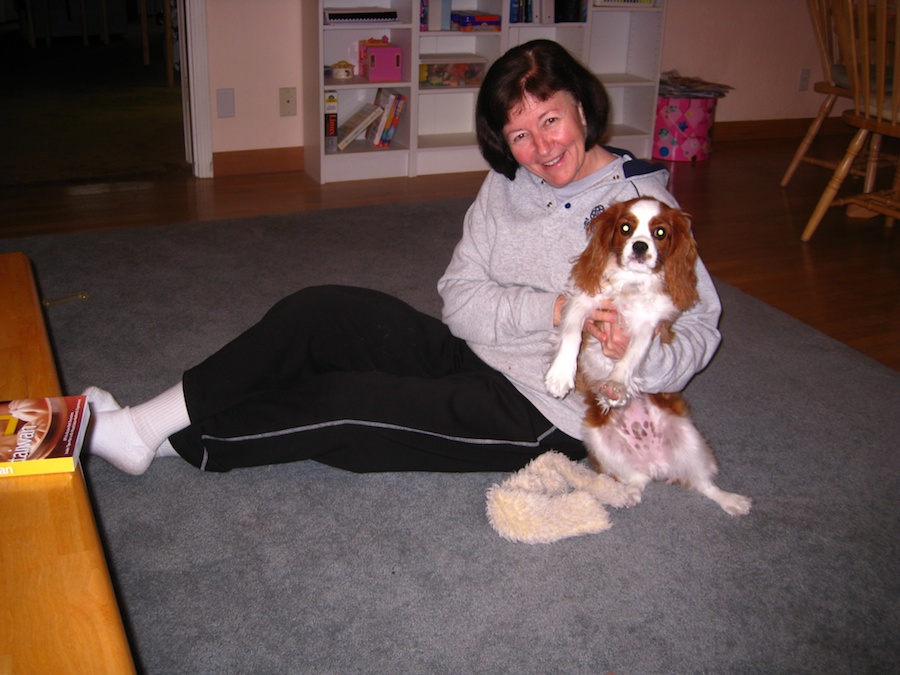 Bye you guys... Hurry back!

"Hey... This is neat... PEncil and paper!"
100 Miles To Stockton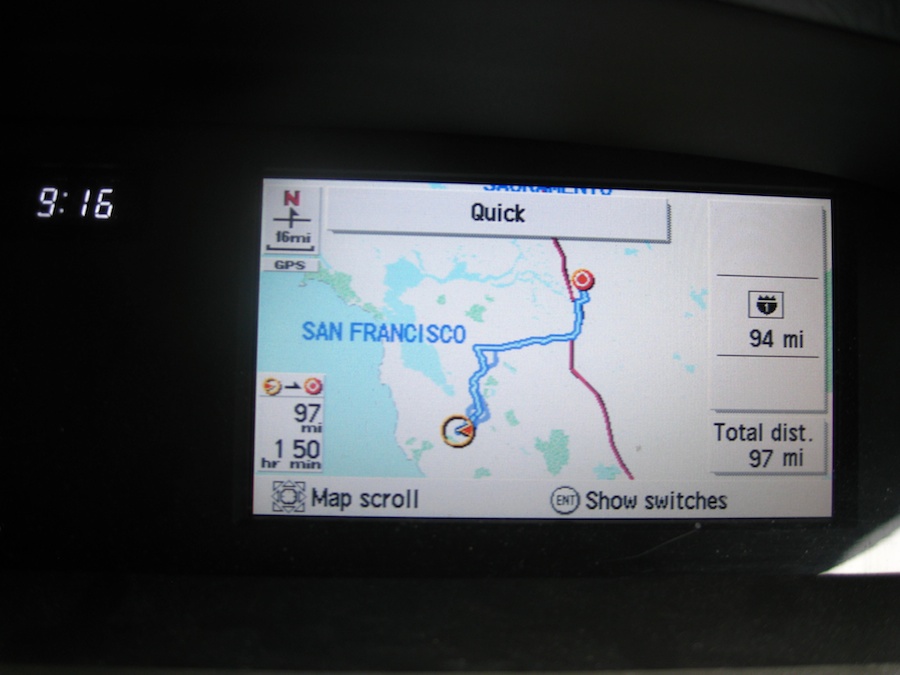 Two hours to Stockton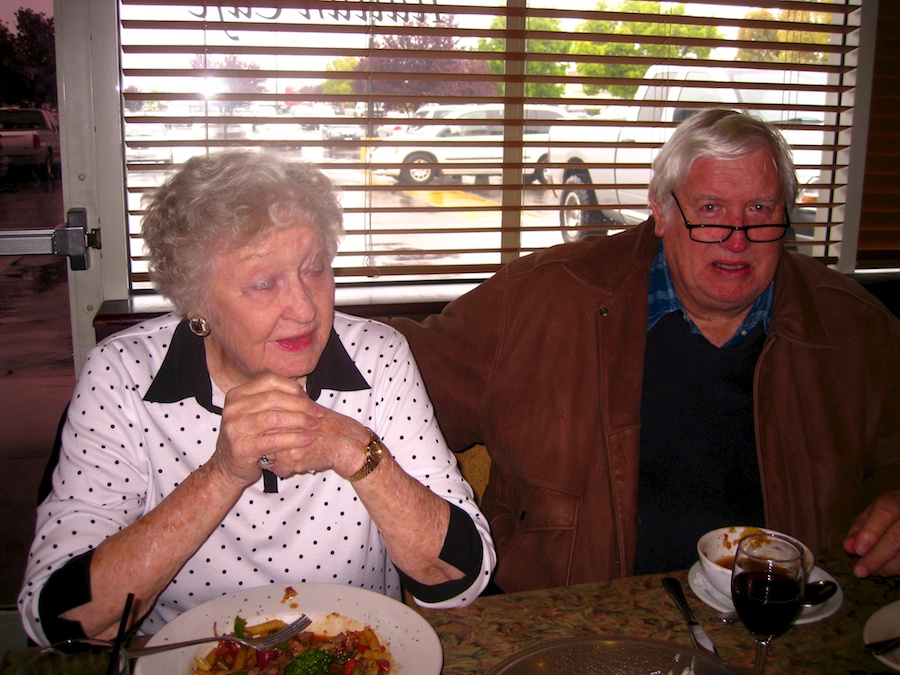 Er went to Strings.... Great place to dine

Great place to eat.....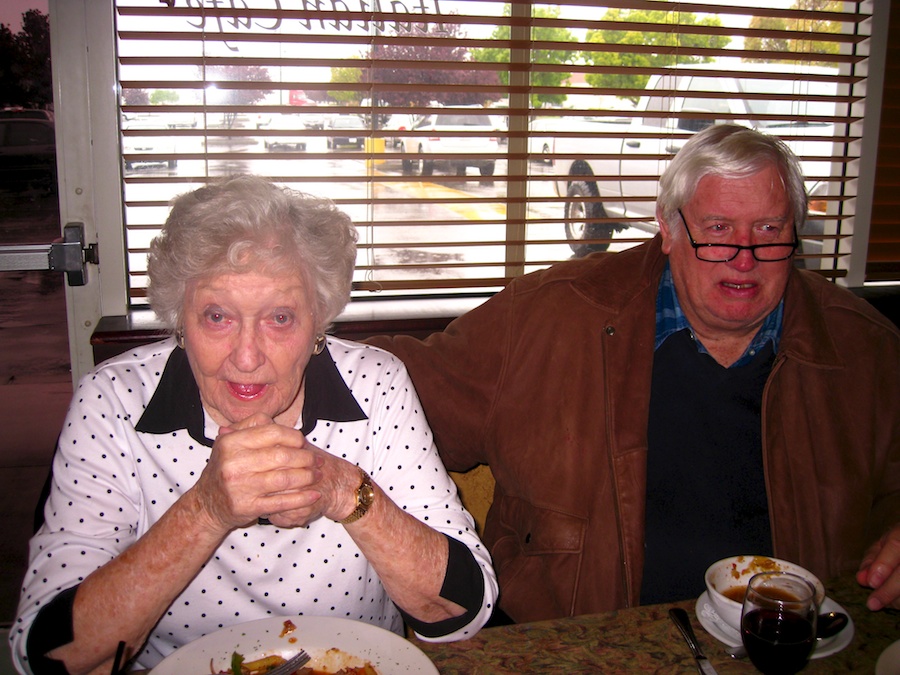 We visited for a couple of hours and caught up on most everything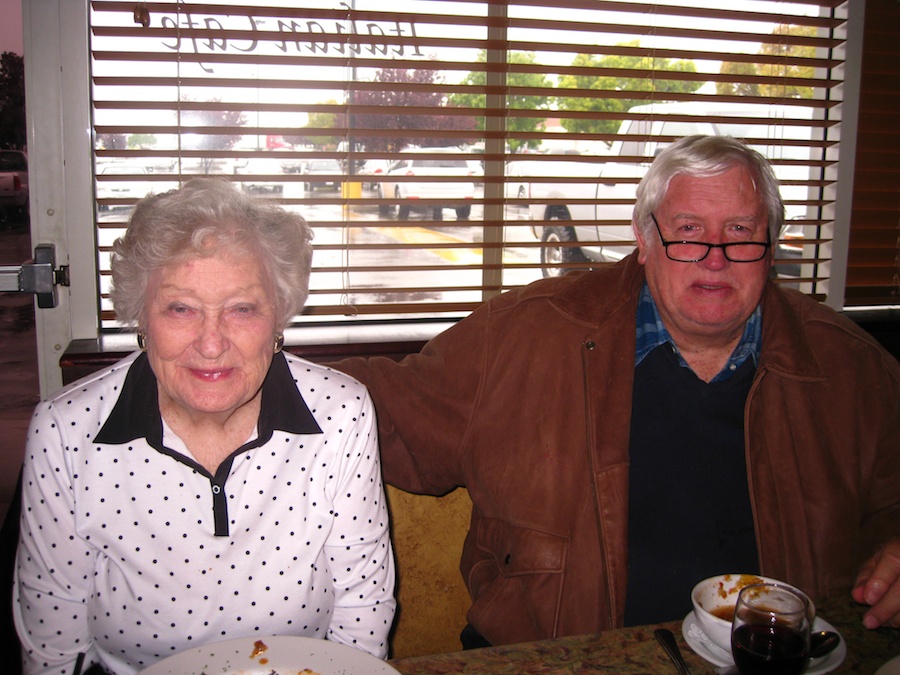 Smiles......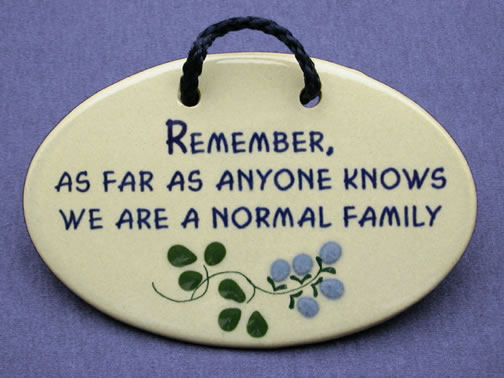 Heading For Home

It rained almost all the eway home and we had high winds....

Tumbleweeds blew across the raod
Did You Know? - A tumbleweed is the above-ground part of a plant that, once mature and dry, disengages from the root and tumbles away in the wind. Usually, the tumbleweed is the entire plant apart from the roots, but in a few species it is a flower cluster. The tumbleweed habit is most common in steppe and desert climates.
The tumbleweed is a diaspore, aiding in dispersal of propagules (seeds or spores). It does this by scattering the propagules either as it tumbles, or after it has come to rest in a wet location. In the latter case, the tumbleweed opens mechanically as it absorbs water; apart from its propagules, the tumbleweed is dead.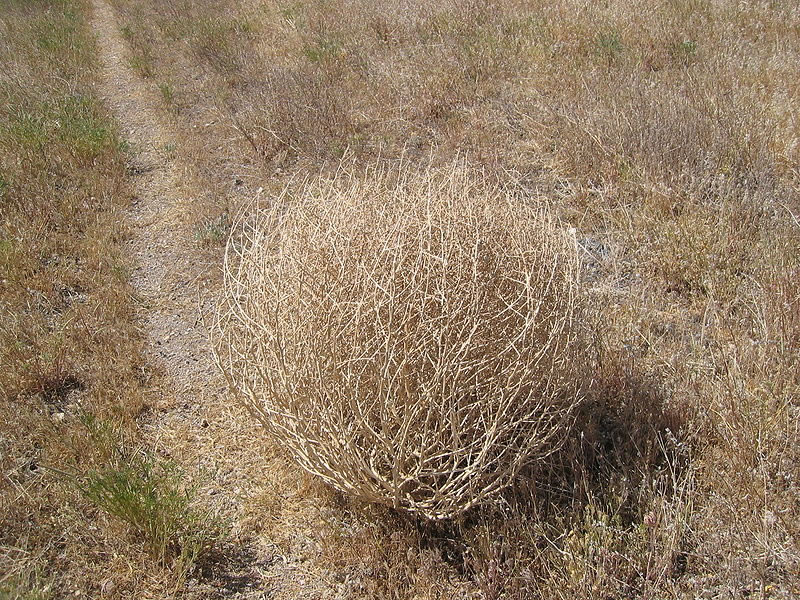 We were dodging these little fella all the way home!

The grapevine was almost fogged in....

We got 31.2 mpg on the trip home
892 miles in two days..... Not too bad