Introduction To Our Site
---

Friends is what it is all about
Our site is a hobby as well as serving a purpose to communicate with our friends and family all over the world (yup! Pete, our Marine, was often overseas) making our country safe!
The site is a mix of things including Paul's thoughts and politics (sometimes quite opinionated - please forgive Sue!), pictures of fun things we do , memories of life , and a mix of random areas of interest!

Come on and look around... a lot is personal and family related which is likely boring to most but there are other aspects which you may like! We do constantly change the site, adding, subtracting, changing various portions. We have a load of fun and enjoy life.
We are blessedwith many friends so you will see them popping up throughout the site.
Site Organization
The site has about 200 sub-webs each having a topic ranging from holidays to our travels and family evens and other topics that strike our fancy! From the front page on can navigate all over the website.
As an example we have holidays , Alaska , hobbies , Country Fairs (San Diego, Orange, Ventura, etc.), and 45 more destinations! You can also just go to a random link , one of 8000+ pages!
In The Beginning We Looked Like This....
We had Microsoft's web builder and it was, ah, not too bright. Loads of hand coding required.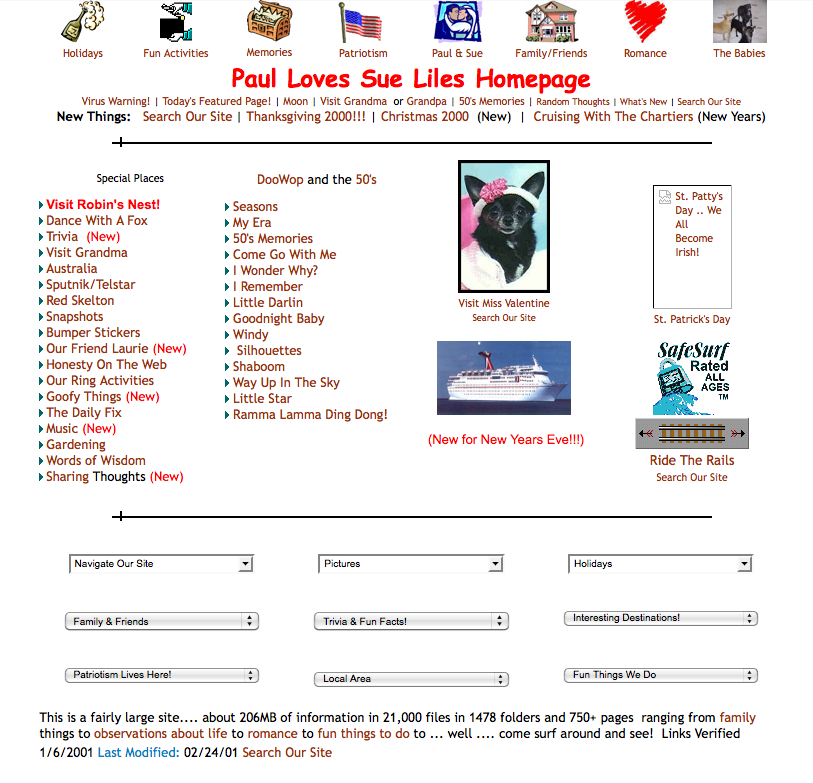 Our site in in the early days (Thanks to the way back machine)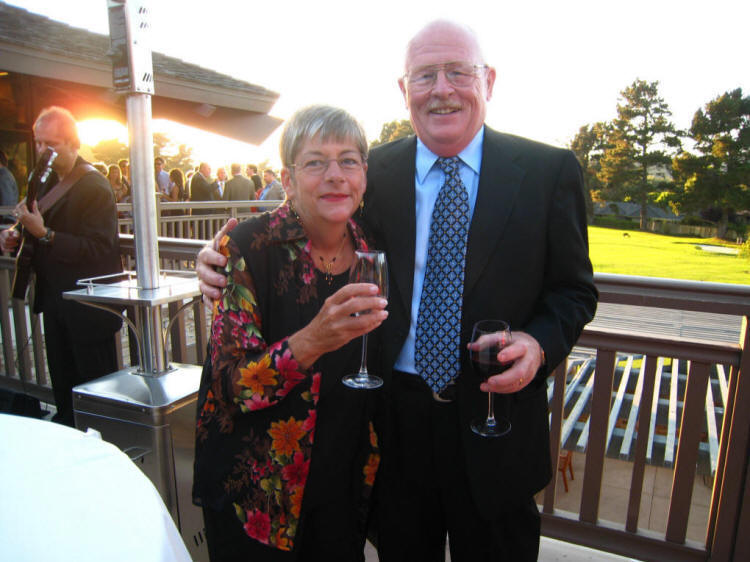 You can always search our site for the latest information. We run a Perl based search engine that recreates the index every morning at 2:00 am Eastern. You can search for a word or collection of words. The search engine runs every morning at 2 am local time!
Tools
We used Adobe Dreamweaver and several other Mac tools to build the web and the site changes almost every day in one area or another! We have switched to Apple iMac and it has taken 18 months to go through the site and change everything over.
We are always amazed when email comes in from around the internet and a selected few are posted to remind us of what we are doing. We get letters (OK, emails) about the site .
Why Do We Do It??
Someone recently asked, "Why do you do all of this work?" an Paul replied, "It keeps me out of the bars at night!". As a retired person, it keeps me mentally alert because I am always using new technologies and going deeper and deeper into current ones.
We also get to share with family and friends all over the US.
We is us . We is Paul & Sue . We are a team and have been for years so we both work on the web.... Paul is more the opinionated mechanic and Sue is the brains... naturally!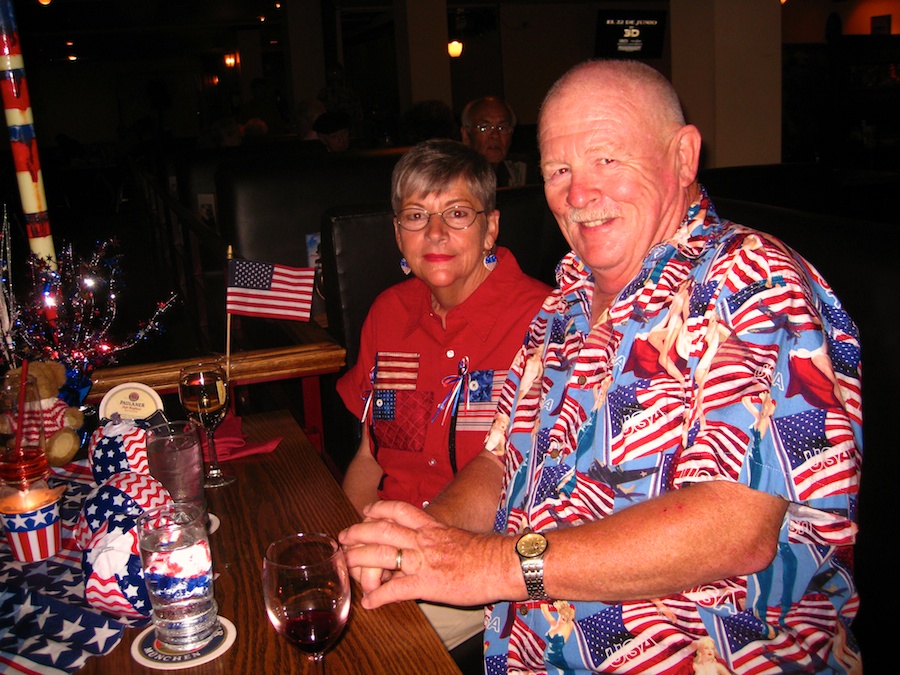 Celebrating life at Alpine Village (May 28th 2012)