It Has Been A Day For Cars....
Did You Know? - Art Astor is the owner, President and CEO of the Inland Empire's KSPA AM 1510 (softer side of the '60's, '70's, and '80's) and North San Diego's KFSD AM 1450 (classical) and KCEO AM 1000 (financial news and talk). Art is a veteran of over 50 years in Southern California broadcasting.

Mr. Astor is a California native, born in Fresno to Armenian-immigrant parents who came to this country to escape the genocide. Art has been a Southern Californian since his father, an attorney, relocated his young family to Los Angeles when Art was only 5 years old. Art's education included graduation from Los Angeles High School and, after a tour of duty with the Air Force, he returned to attend the University of Southern California and earned a degree in communications.

Art's automobiles are his second passion, radio being the first love of his life, with some 270 cars now in his collection. The classics range from Packards to Pontiacs, Morgans to Mustangs, several Jaguars, Rolls Royces, and Howard Hughes' 1940 Cadillac Formal Town Sedan, to name just a few. Each of Art's cars is special in some way: perhaps it is a rare vehicle, or has an interesting history, or reminds Art of some special event in his own life. Every car is a "driver," and Art takes each one out for a spin every few weeks.
Additionally, Art has created a museum which houses the world's largest collection of working and beautifully restored antique telephones and radios. He has wonderful collections of model trains, gas pumps, antique slot machines, pedal cars, movie memorabilia and other interesting "stuff."
The Astor Classics Event Center is dedicated to advancing education and knowledge through the preservation, restoration, and presentation of a living collection of automotive and communication technologies. It is here at the Astor Classics Event Center and Living Automotive and Communication Museum where this dream assemblage has become a reality.
The Childrens Hospital Of Orange County Charity Event 2014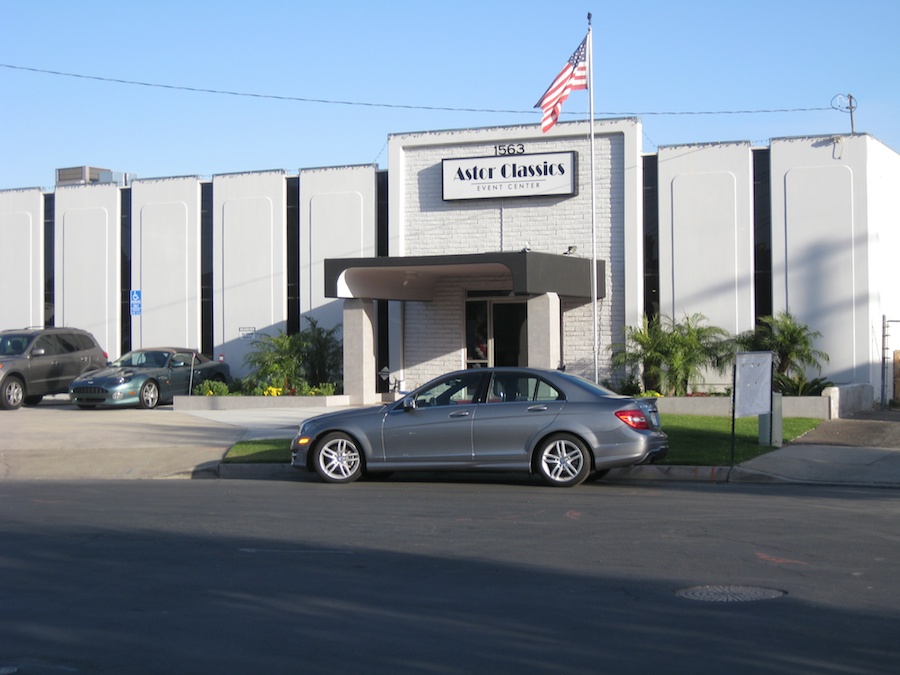 It's a nondescript building in the middle of a large industrial area

We donated our chips to some real gamblers

The cars were quite amazing

Oldies

The signs on the walls brought back memories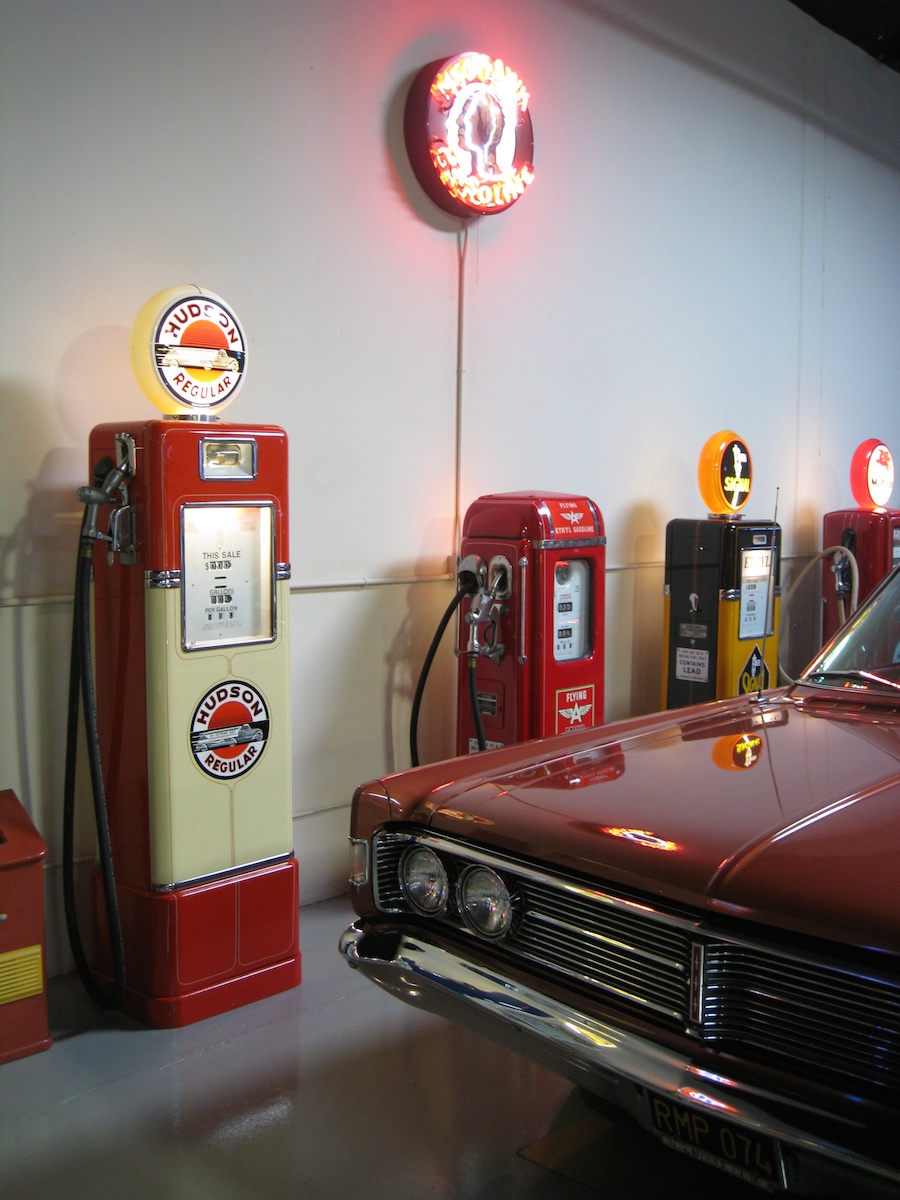 The pumps showed from 15-30 cents per gallon!

These cars have NOT BEEN RESTORED... They are originals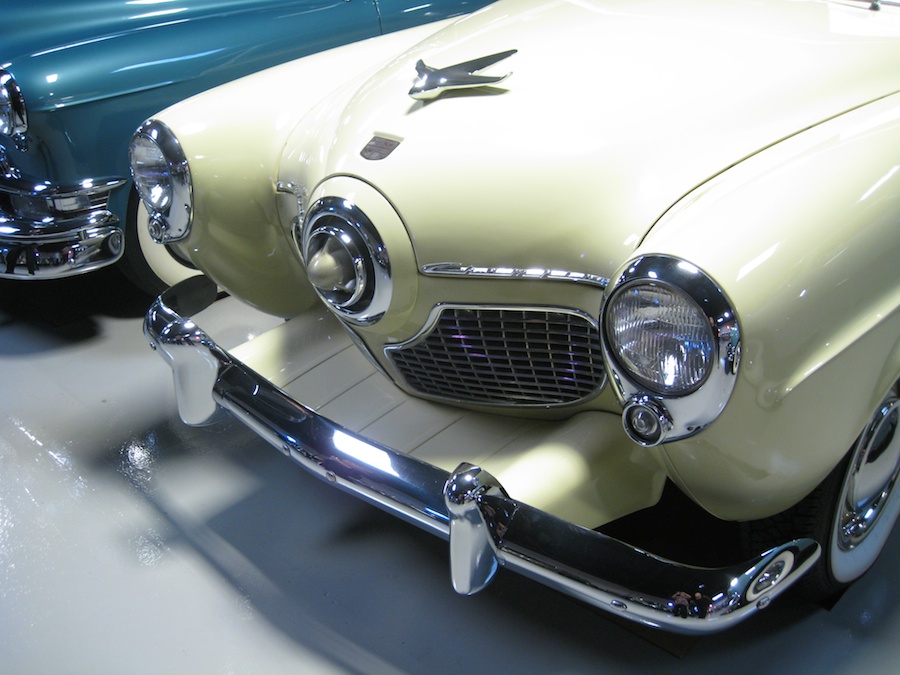 You could always tell a Studebaker
Did You Know? - Studebaker /ˈst(j)uːdəbeɪkə/ STEW-də-bay-kər was a United States wagon and automobile manufacturer based in South Bend, Indiana. Founded in 1852 and incorporated in 1868 under the name of the Studebaker Brothers Manufacturing Company, the company was originally a producer of wagons for farmers, miners, and the military.
Studebaker entered the automotive business in 1902 with electric vehicles and in 1904 with gasoline vehicles, all sold under the name "Studebaker Automobile Company".
Until 1911, its automotive division operated in partnership with the Garford Company of Elyria, Ohio and after 1909 with the E-M-F Company. The first gasoline automobiles to be fully manufactured by Studebaker were marketed in August 1912.
Over the next 50 years, the company established an enviable reputation for quality and reliability. After years of trouble the company merged with a fellow company to form Studebaker-Packard Corporation in 1954. The South Bend plant ceased production on December 20, 1963, and the last Studebaker automobile rolled off the Hamilton, Ontario, Canada, assembly line on March 16, 1966.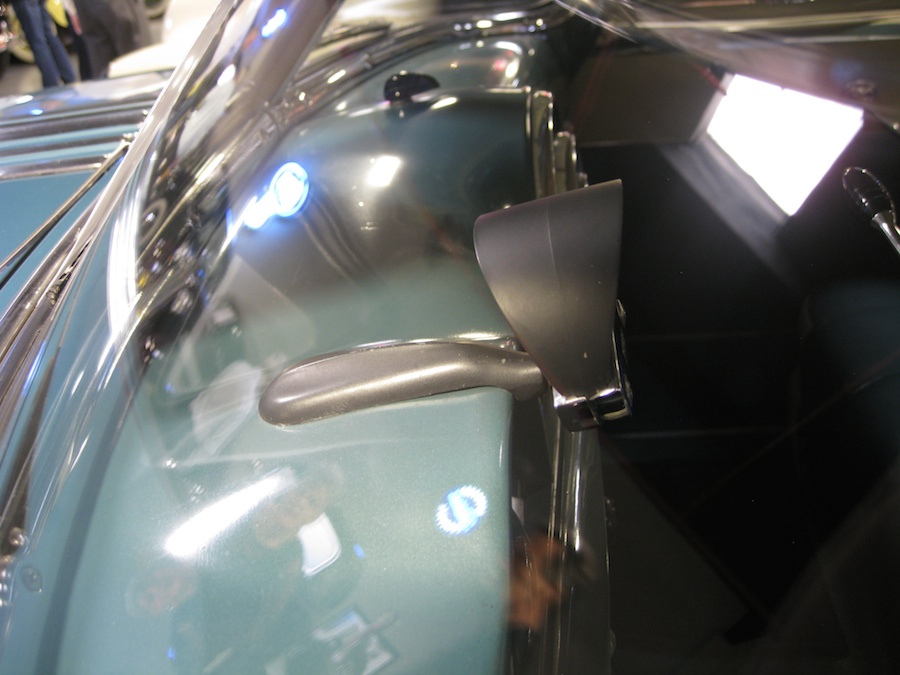 This device was a prism allowing the driver to see the overhead stop lights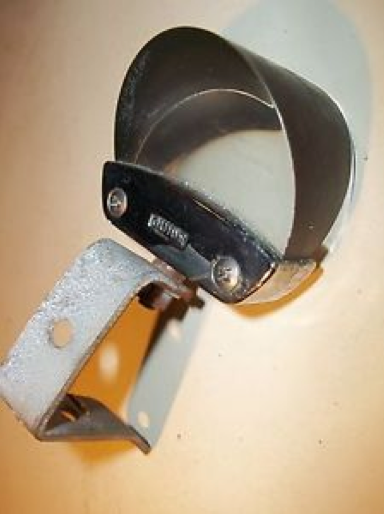 You can buy this on eBay for a mere $75.00

With the cars having external metal visors you needed help
to see the stop lights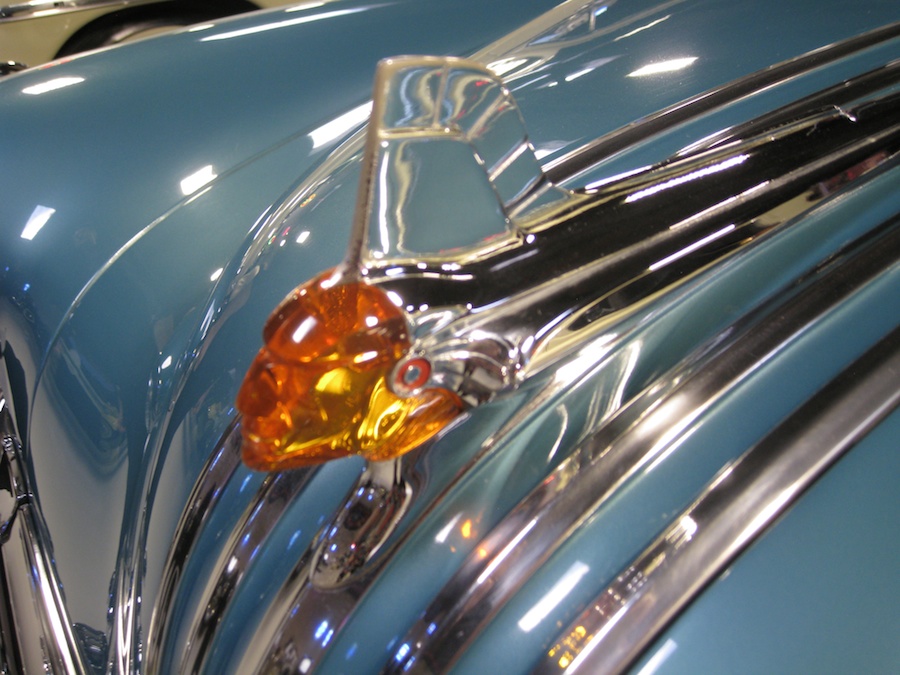 Yes... The Indian head would lite up when the headlights came on

Massive chrome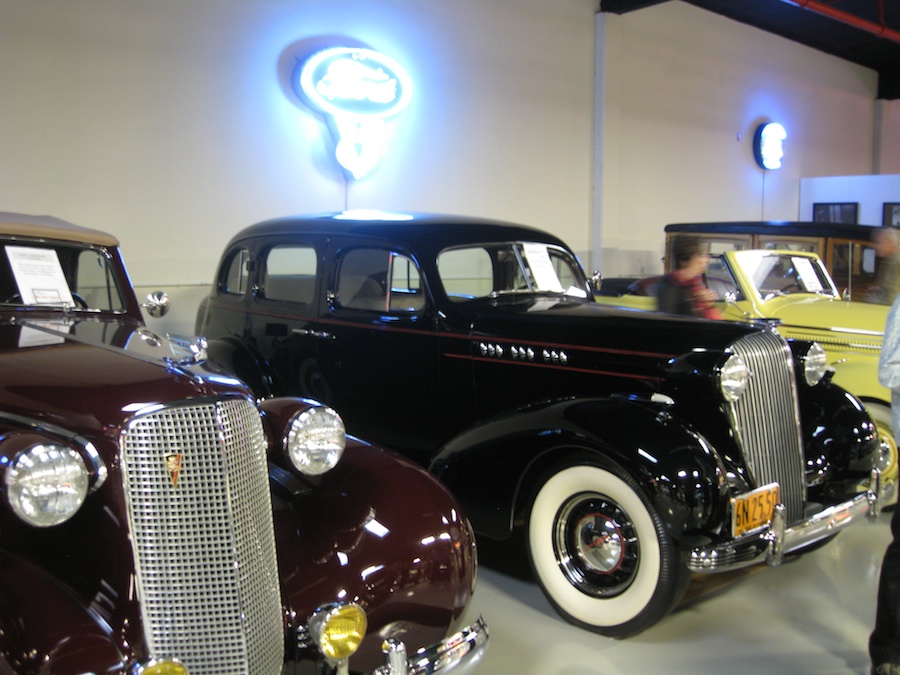 Yes... It is a Buick

1933 woody

Donna may have been a gun maul in a previous life...
Did You Know? - The Studebaker Dictator was an automobile produced by the Studebaker Corporation of South Bend, Indiana (USA) from 1927-1937. Model year 1928 was the first full year of Dictator production.
In the mid-1920s, Studebaker began renaming its vehicles. The model previously known as the Studebaker Standard Six became the Dictator during the 1927 model year—internally designated model GE. The name was intended to connote that the model "dictated the standard" that other automobile makes would be obliged to follow.
The Dictator was Studebaker's lowest-price model, followed (in ascending order) by the Studebaker Commander and Studebaker President series. There was a Chancellor in 1927, too, but that year only.
In June 1929, Studebaker began offering an 8-cylinder engine for the Dictator series (221 cubic inches, 70 bhp at 3,200 rpm), designed by Barney Roos, though the old 6-cylinder option was continued for another year. Dictators were available in a full range of body-styles.
In retrospect, the choice of the model name might seem unfortunate. One writer began a history of American perceptions of dictators with the introduction of the Studebaker Dictator. It was noted there were political problems in the name 'Dictator', making it unusable in European monarchies. The same applied in British Empire countries which imported the car. Diplomatically, Studebaker marketed its Standard Six as the Director in these countries. In the United States the name initially caused no problems.
At the time, the only dictator that would have immediately come to an American mind was Benito Mussolini, whose popular image was one of audacity and strength, in spite of well-publicized fascist violence.
However the rise of Adolf Hitler in Germany tainted the word 'dictator'. Studebaker abruptly discontinued the name 'Dictator' in 1937, resurrecting the Commander name which had been dropped in 1935.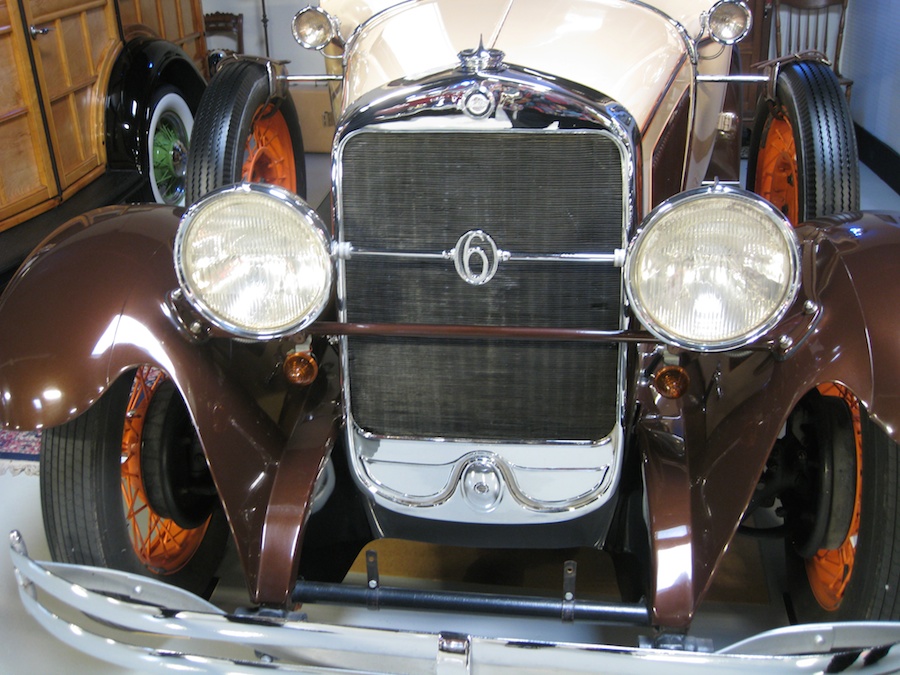 THE "DICTATOR" had a straight six under the hood

Great story...

Paul peaked.... Didn't have a nickle

Beautiful train sets
Radios Were Very Popular In The Day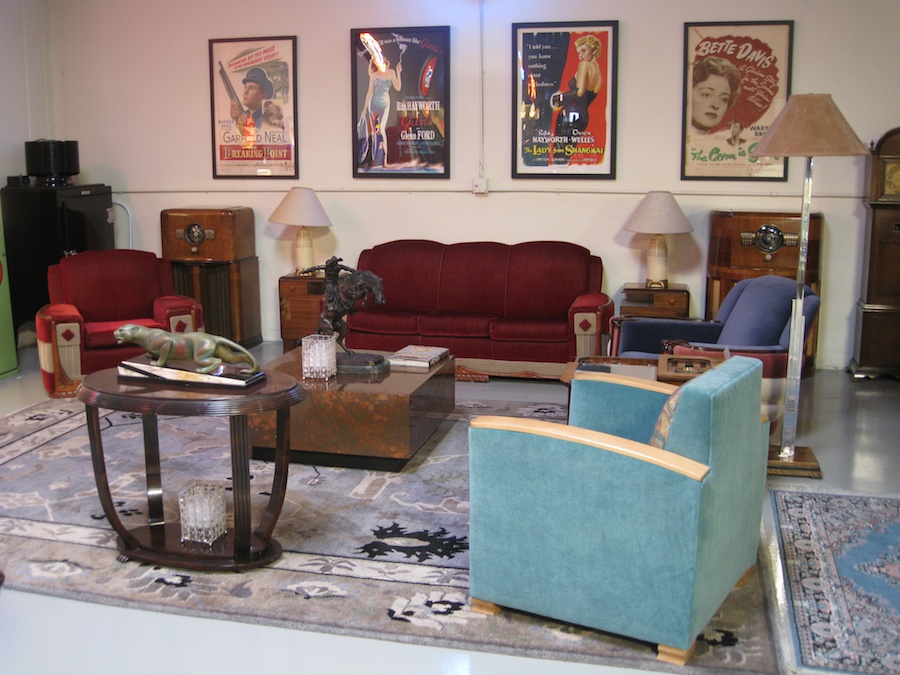 Looks like what Paul grew up in....
A big console radio was always somewhere to be found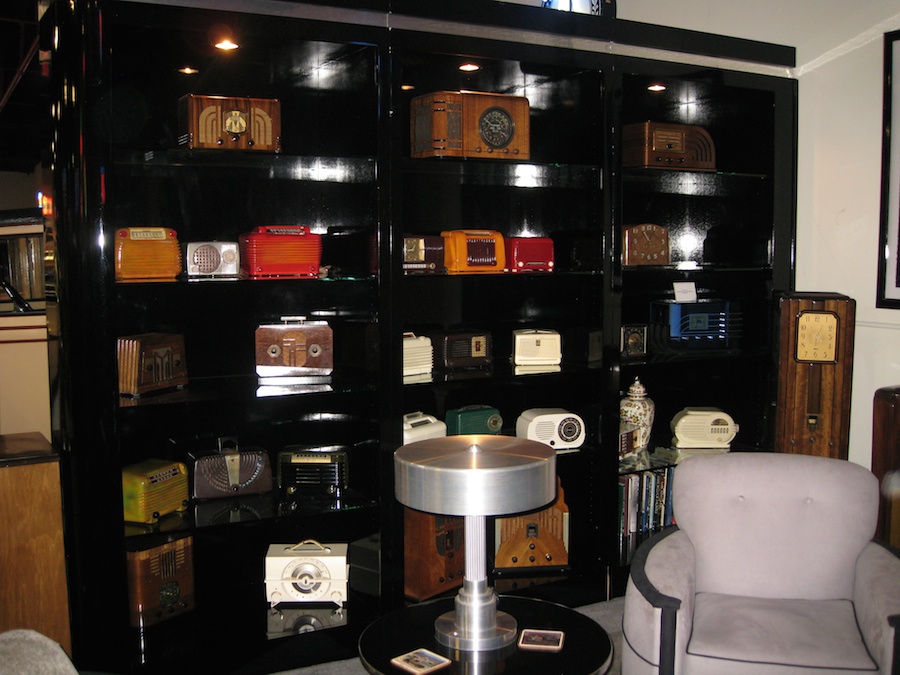 A beautiful collection... Many of the cases were bakelite
Did You Know? - Bakelite (/ˈbeɪkəlaɪt/ BAY-kə-lyt), or polyoxybenzylmethylenglycolanhydride, is an early plastic. It is a thermosetting phenol formaldehyde resin, formed from an elimination reaction of phenol with formaldehyde. It was developed by Belgian-born chemist Leo Baekeland in New York in 1907.
Dr. Baekeland had originally set out to find a replacement for shellac, made from the excretion of lac bugs. Chemists had begun to recognize that many natural resins and fibres were polymers, and Baekeland investigated the reactions of phenol and formaldehyde.
He first produced a soluble phenol-formaldehyde shellac called "Novolak" that never became a market success, then turned to developing a binder for asbestos which, at that time, was molded with rubber.
By controlling the pressure and temperature applied to phenol and formaldehyde, he produced a hard moldable material and patented in 1907 known as Bakelite.
It was the first synthetic thermosetting plastic ever made. It was often referred to as "the material of 1000 uses", a phrase originated by Baekeland himself.
He announced the invention at a meeting of the American Chemical Society on February 5, 1909.
Bakelite was used for its electrical nonconductivity and heat-resistant properties in electrical insulators, radio and telephone casings, and such diverse products as kitchenware, jewelry, pipe stems, and children's toys.
Bakelite was designated a National Historic Chemical Landmark in 1993 by the American Chemical Society in recognition of its significance as the world's first synthetic plastic.
The "retro" appeal of old Bakelite products has made them collectible.

Radios were everywhere... Even inside "end tables" This one is circa 1938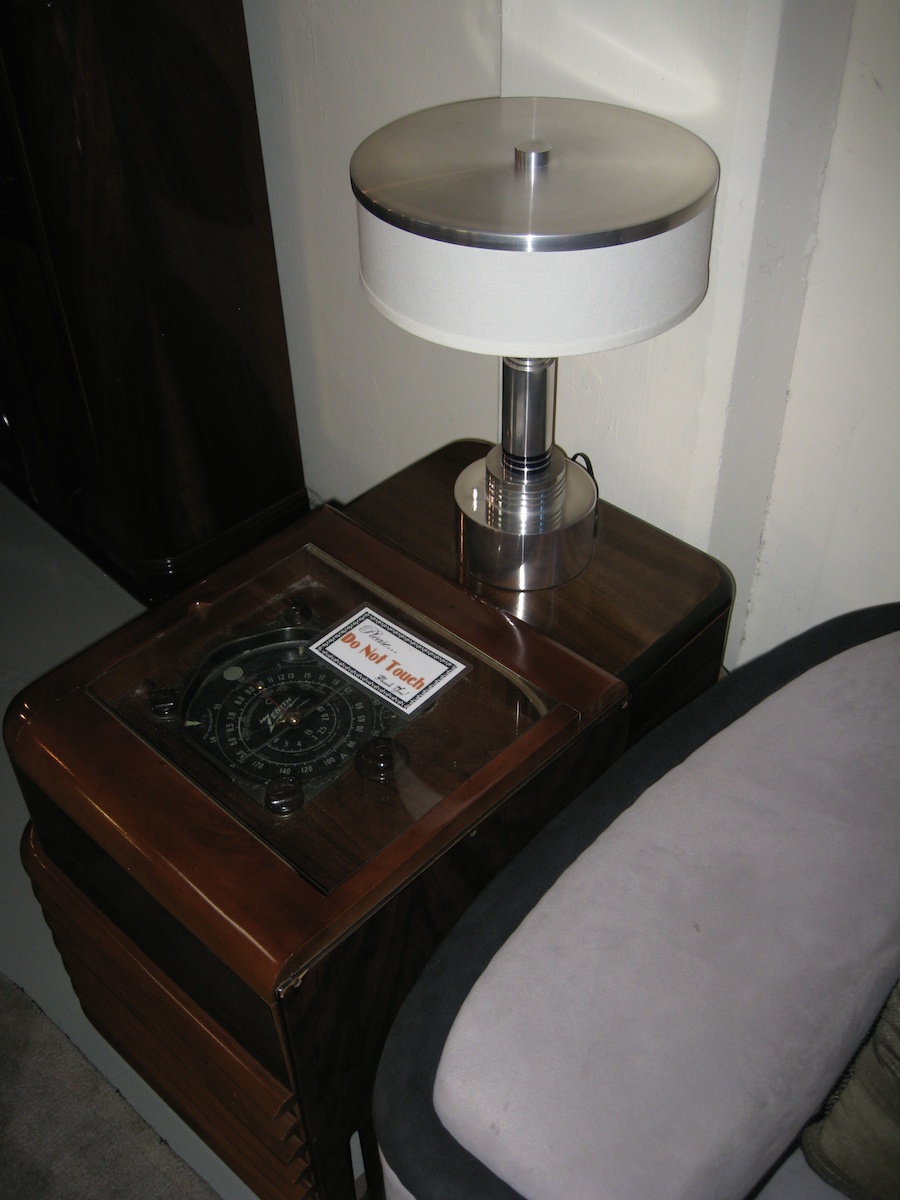 It was the only way to hear the news from overseas...
We had no TV, no Internet, no satellites....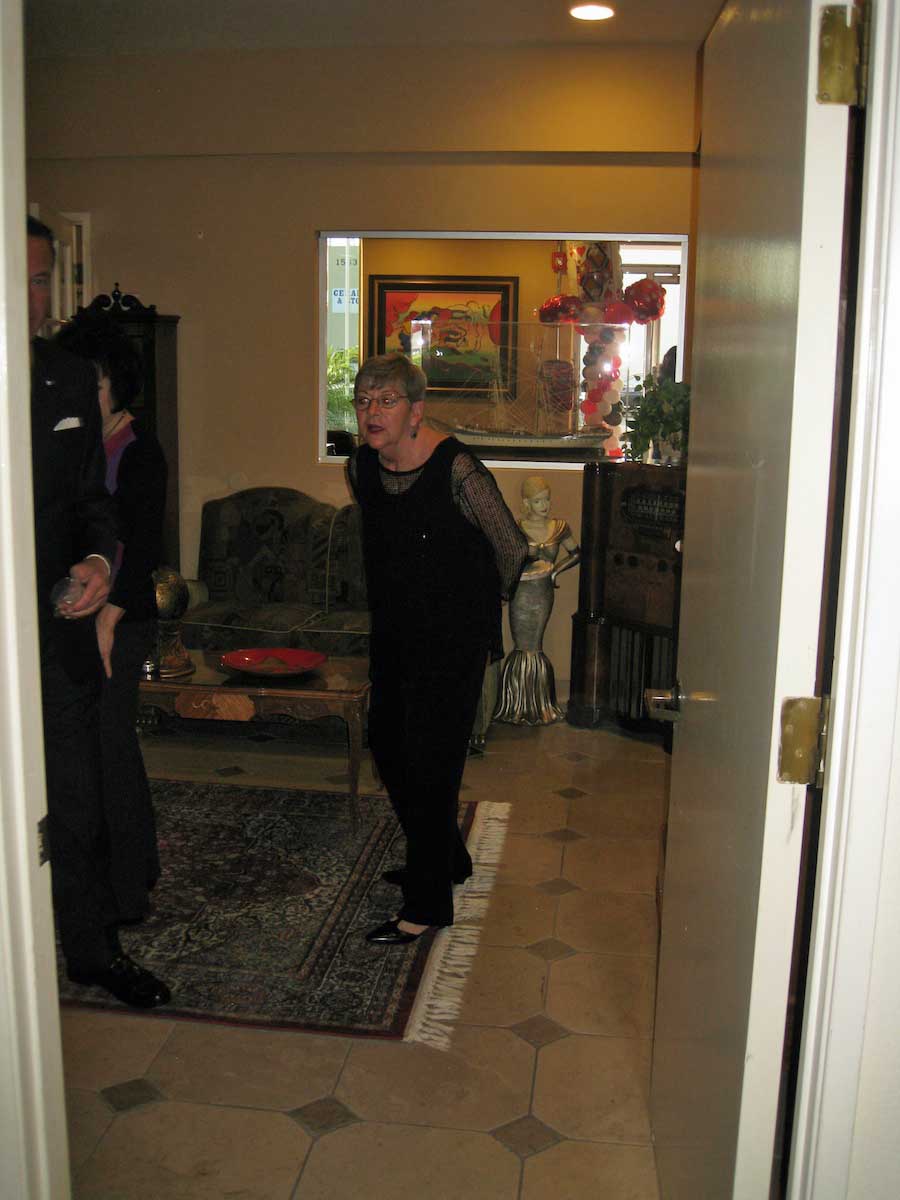 Follow Sue to the radio collection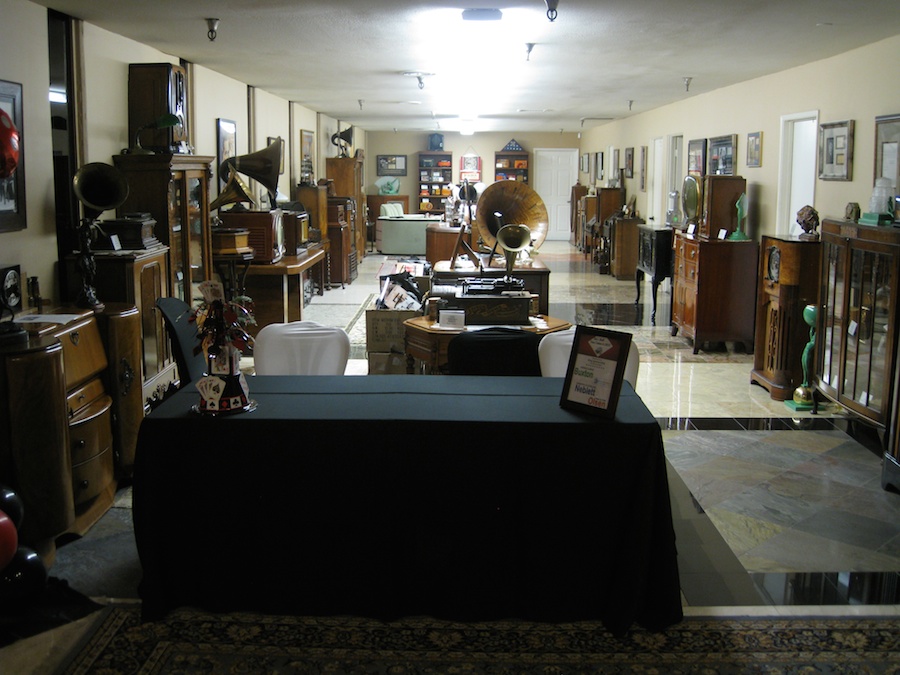 Everyone of these is working and can be played

Magnificent wooden cabinets gave the radios a terrific sound
Did You Know? - The console radio was the center piece of household entertainment in the era of radio. They were big and expensive running up to $700 in the late 1930s. Mostly for the wealthy, these radios were placed in hallways and living rooms.
Most console radios were waist high and not very wide, as the years went on they got shorter and wider.
Most consumer console radios were made by RCA, Philco, General Electric, Montgomery Ward (under the Airline brand name), Sears (under the Silvertone brand name), Westinghouse, radio-bar and many more. Brands such as Zenith, Scott, Atwater-Kent, were mainly for the rich as their prices ran into the $500–$800 range in the 1930s and 1940s.

The first home video player.... Simply amazing
Did You Know? - Prior to the Rural Electrification Act of 1936, the vast majority of farms in America did not have electricity. Some did not receive "mains" power until the 1960s. Until that point, special radios were made to run on DC power. Some early farm radios used the "A", "B", and "C" batteries typical of 1920s radio sets.
More often, they were made to be run on 6 volts from a car or tractor battery, using an electromechanical vibrator to create a pulsating DC current that could be stepped up though a transformer to create the high voltage needed for the plates of the tubes.
Other farm radios were designed to run on 32 volts DC, from a bank of lead-acid storage batteries charged from a gas generator or a wind-charger. The 32-volt system could also power other specially made appliances as well as electric lights around the farm.
Other farm radios, especially from the late 1930s to the 1950s, used a large "A-B" dry cell that provided both 90 volts for the tube plates and 1.5 volts for the tube filaments.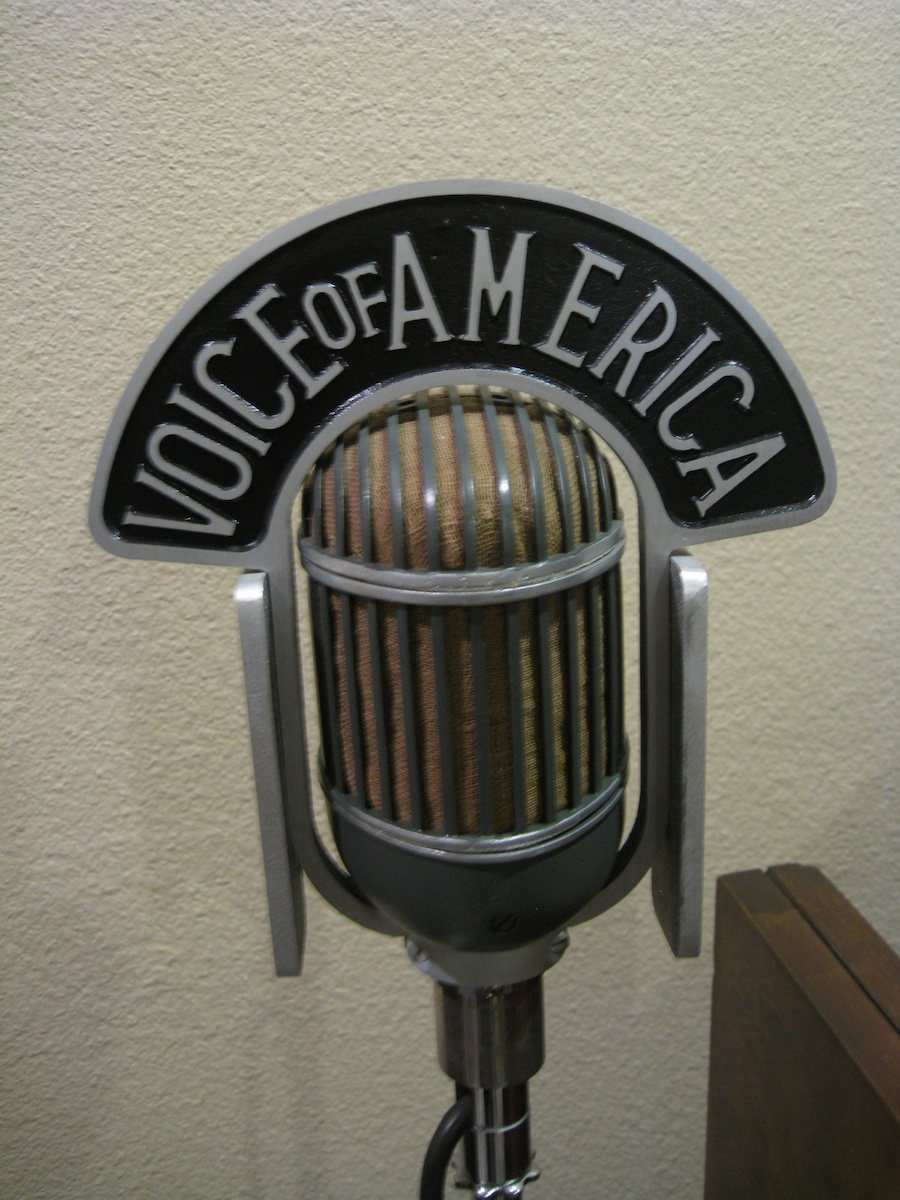 The VOA is still alive and well
Did You Know? - From 1942 to 1945, it was part of the Office of War Information, and then from 1945 to 1953 as a function of the State Department.
The VOA was placed under the U.S. Information Agency in 1953. When the USIA was abolished in 1999, the VOA was placed under the Broadcasting Board of Governors (BBG), which is an autonomous U.S. government agency, with bipartisan membership.
The Secretary of State has a seat on the BBG. The BBG was established as a buffer to protect VOA and other U.S.-sponsored, non-military, international broadcasters from political interference.

We used to listen to Short Wave Broadcasts with sets like this

Checkout the push buttons... Preset to great radio channels
Did You Know? - WEBR signed on the air in 1924, broadcasting live from the backroom of the Howell Electric Company at the corner of Niagara and Franklin Streets in Buffalo. The station relocated to various downtown sites before settling in its longtime home at 23 North Street in 1935. Given sequentially issued call letters by the FCC, that station developed the slogan, "We Extend Buffalo's Regards."
WEBR and its staff enjoyed several "firsts" and triumphs. Among them were the adventure stories written by program director Fran Striker in the late 1920's. He developed stories with a western theme and sold the scrips to other radio stations across the country. The hero in his story... The Lone Ranger.
In 1931, WEBR employed 27 staffers, plus the studio orchestra conducted by Joe Armbruster and the WEBR Players. Programming was elaborately produced with some dramatic productions having as many as three weeks of rehearsals before hitting the airwaves. When the station did a remote broadcast from another location, not only did this require a "travelling studio," but the station's transmitter tower (some 300-feet tall) needed to be moved to the location as well.
Standard equipment in the 1930's WEBR studio included two pianos, draperies to help absorb sound, and microphones which only had a three-to six month life expectancy. The radio station's music library contained thousands of 78s and over 6,000 copies of sheet music. The broadcast day included programs like the Catalino String Entertainers, The Oriental Philosopher and Behind the Headlines, a drama based on current events. Buffalo based airplane maker Curtiss Wright sponsored "Sky Boat," a mystical "flight into the region of lost music" every Monday night.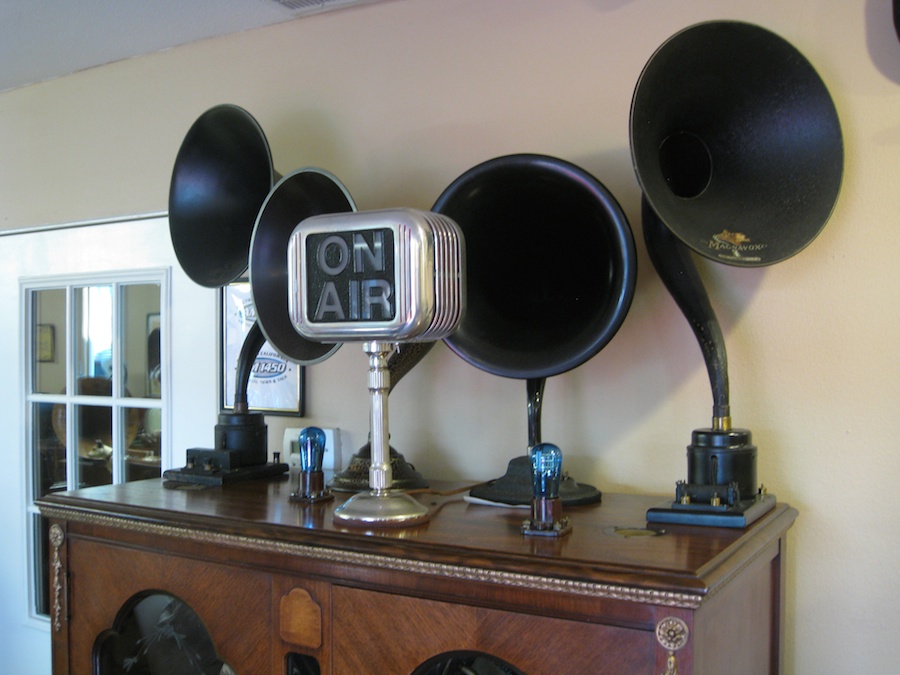 Horn speakers a plenty
Did You Know? - The physics (and mathematics) of horn operation were developed for many years, reaching considerable sophistication before WWII. The most well known early horn loudspeakers were those on mechanical phonographs, where the record moved a heavy metal needle that excited vibrations in a small metal diaphragm that acted as the driver for a horn.
A famous example was the horn through which Nipper the RCA dog heard "His Master's Voice". The horn improves the loading and thus gets a better "coupling" of energy from the diaphragm into the air, and the pressure variations therefore get smaller as the volume expands and the sound travels up the horn.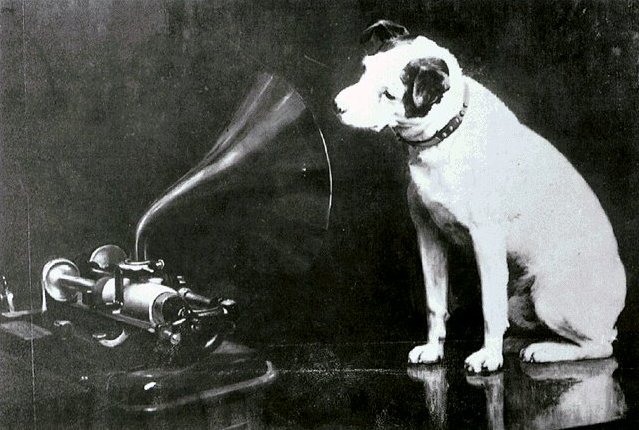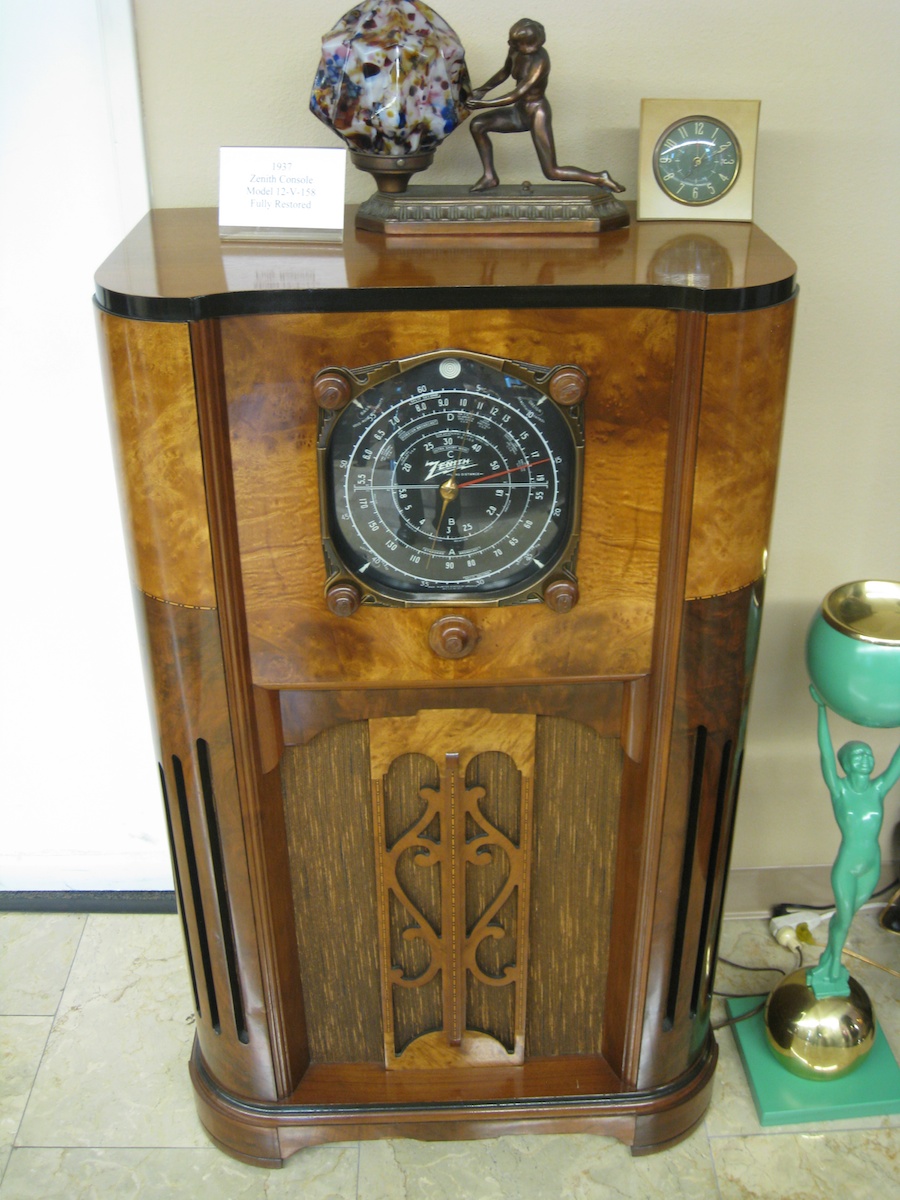 The cabinets were simply magnificent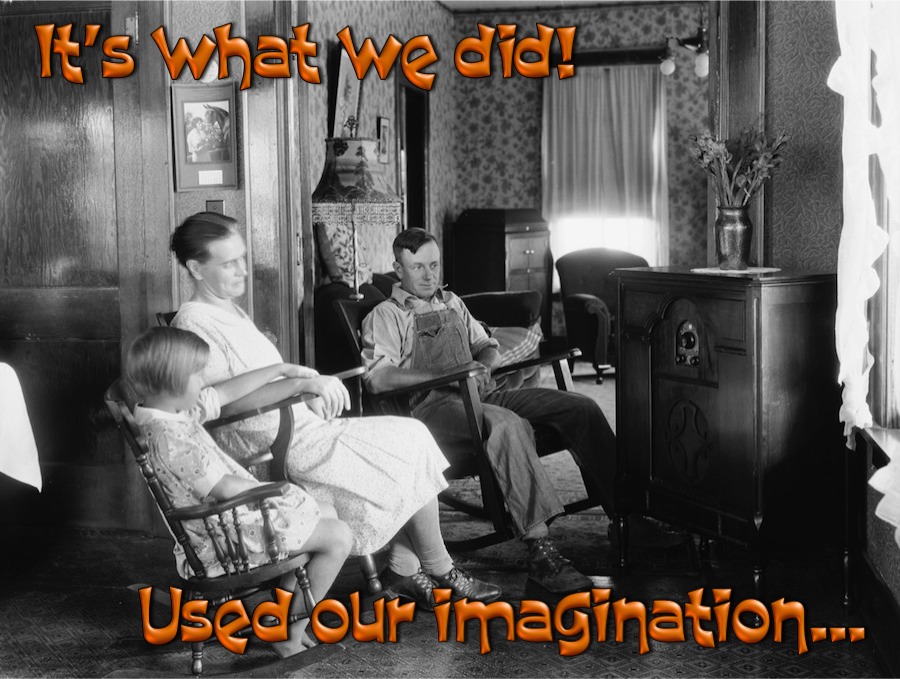 The old Hammarlund HQ-140 all-band receiver
Did You Know? - The Hammarlund HQ-140-X general coverage receiver tunes tunes medium wave and shortwave in six bands: .54-1.32, 1.32-3.2, 3.2-5.7, 5.7-10, 10-18 and 18-31 MHz.
Bandspread: 80, 40, 20, 15 and 10 meters. Other features include: antenna trimmer, noise limiter, RF gain, S-meter, stand-by and AVC on/off.
This radio does not have a built in speaker. There are speaker terminals on the rear panel. 117 VAC 60 Hz. 20.125 x 11 x 13.5 inches 47 Lbs.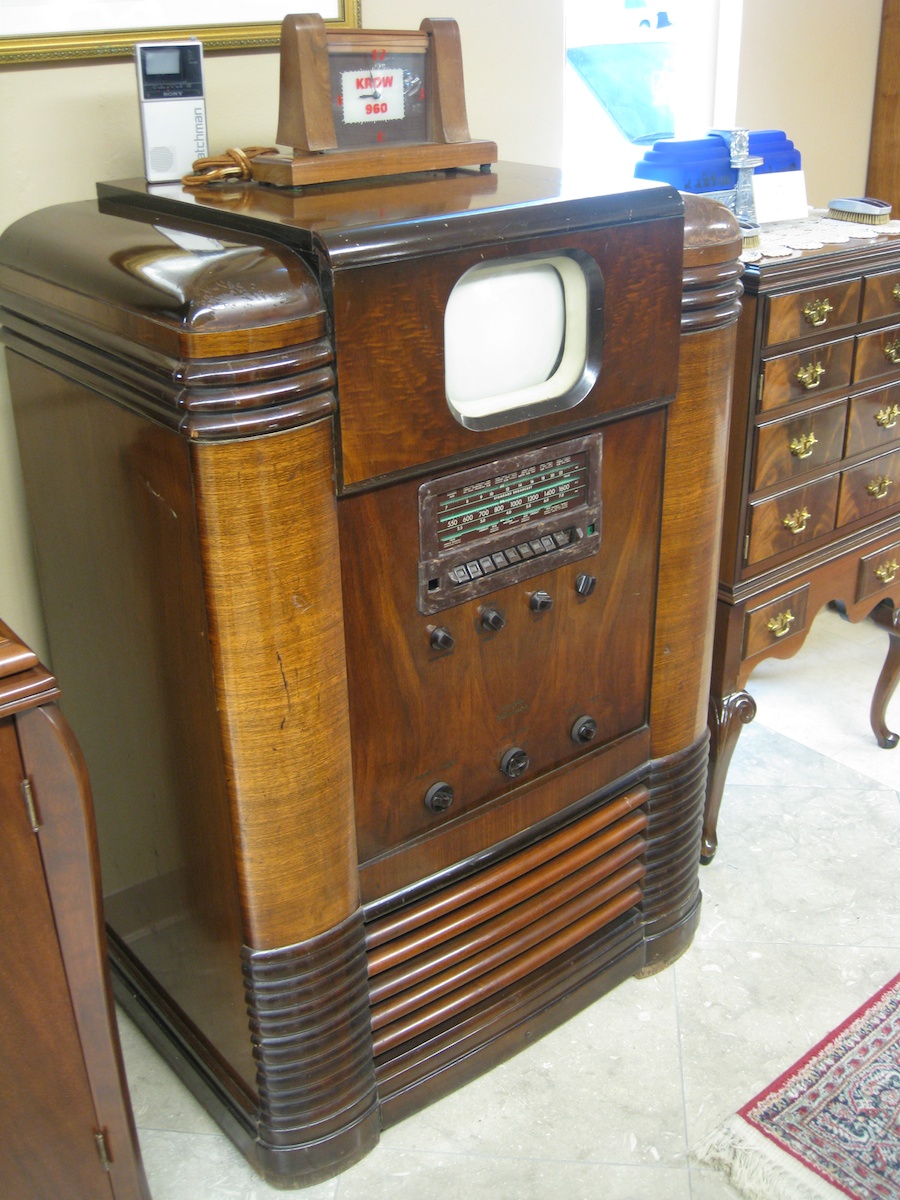 The first commercial black and white television...
It has a radio because there was only two hours of programming a day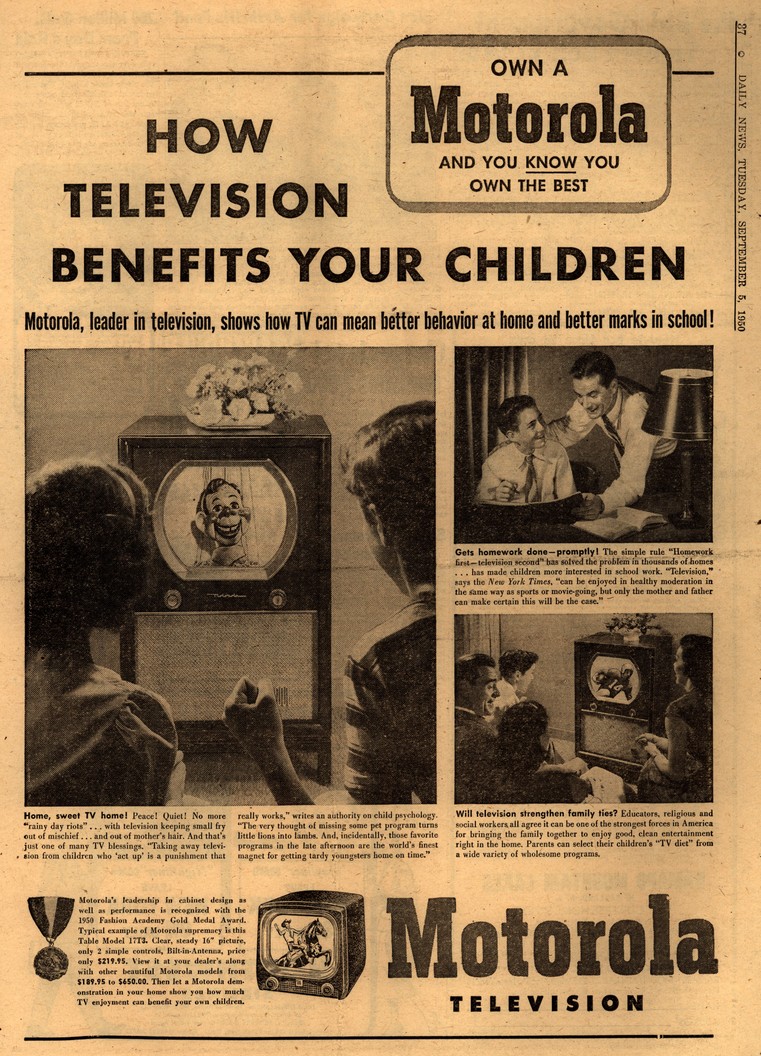 If they only knew where it was going to go....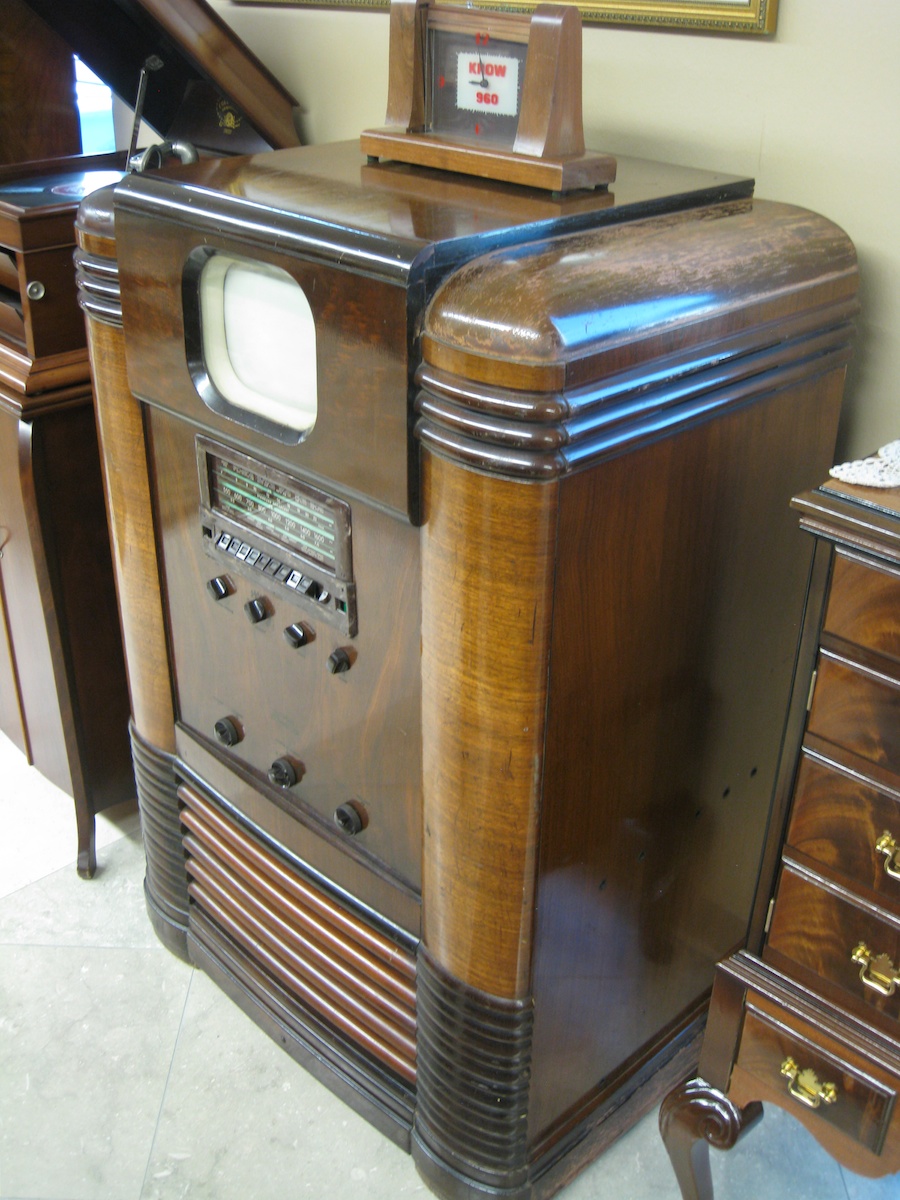 ...and it still works

Remember these?????

The first commercial available color TV... Circa 1952... Paul remembers it well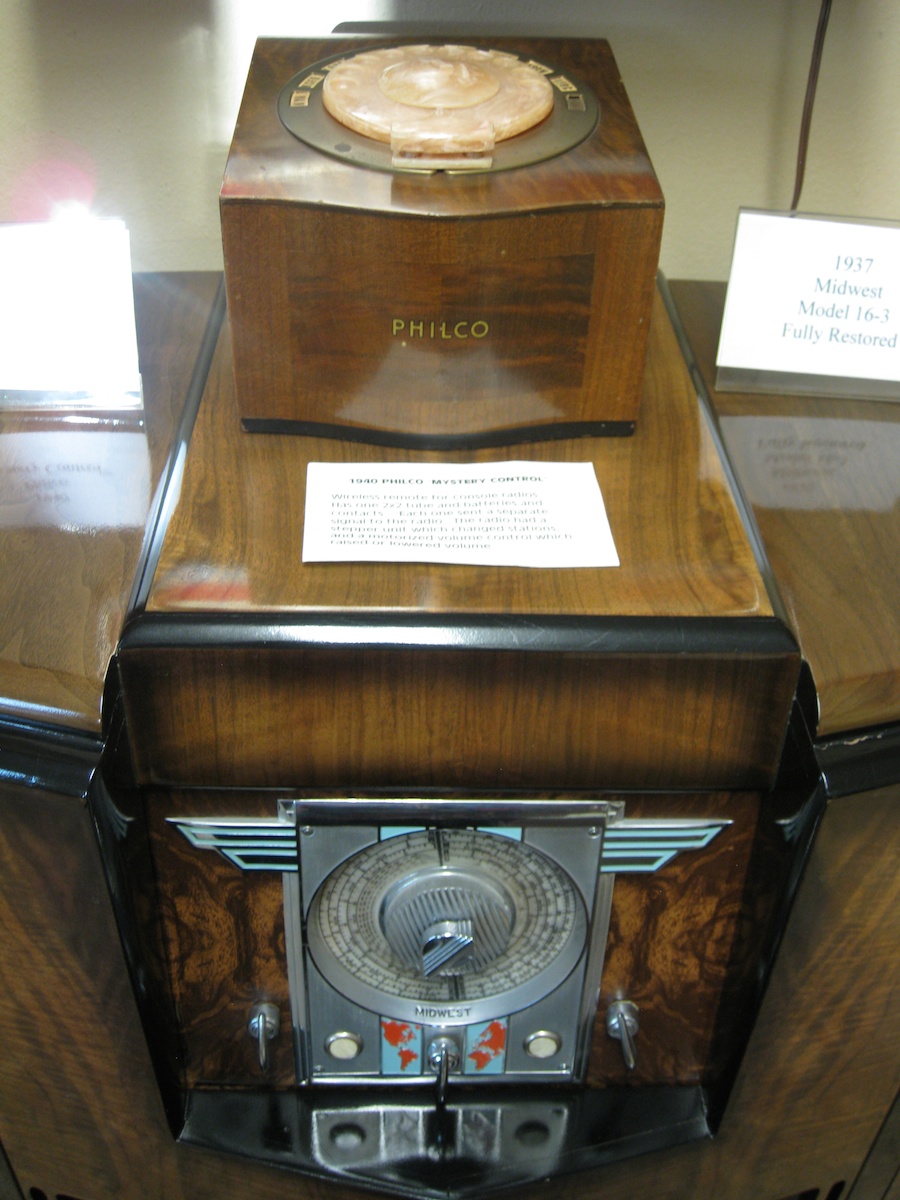 1937 Midwest Radio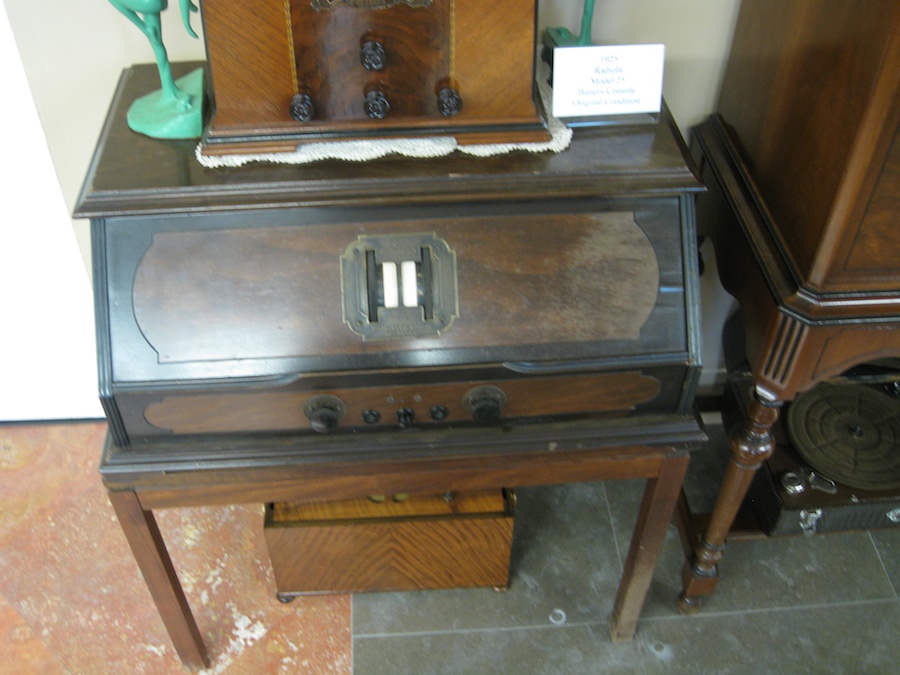 These were called "Radiolas" which was the tradename for RVA between 1922-1930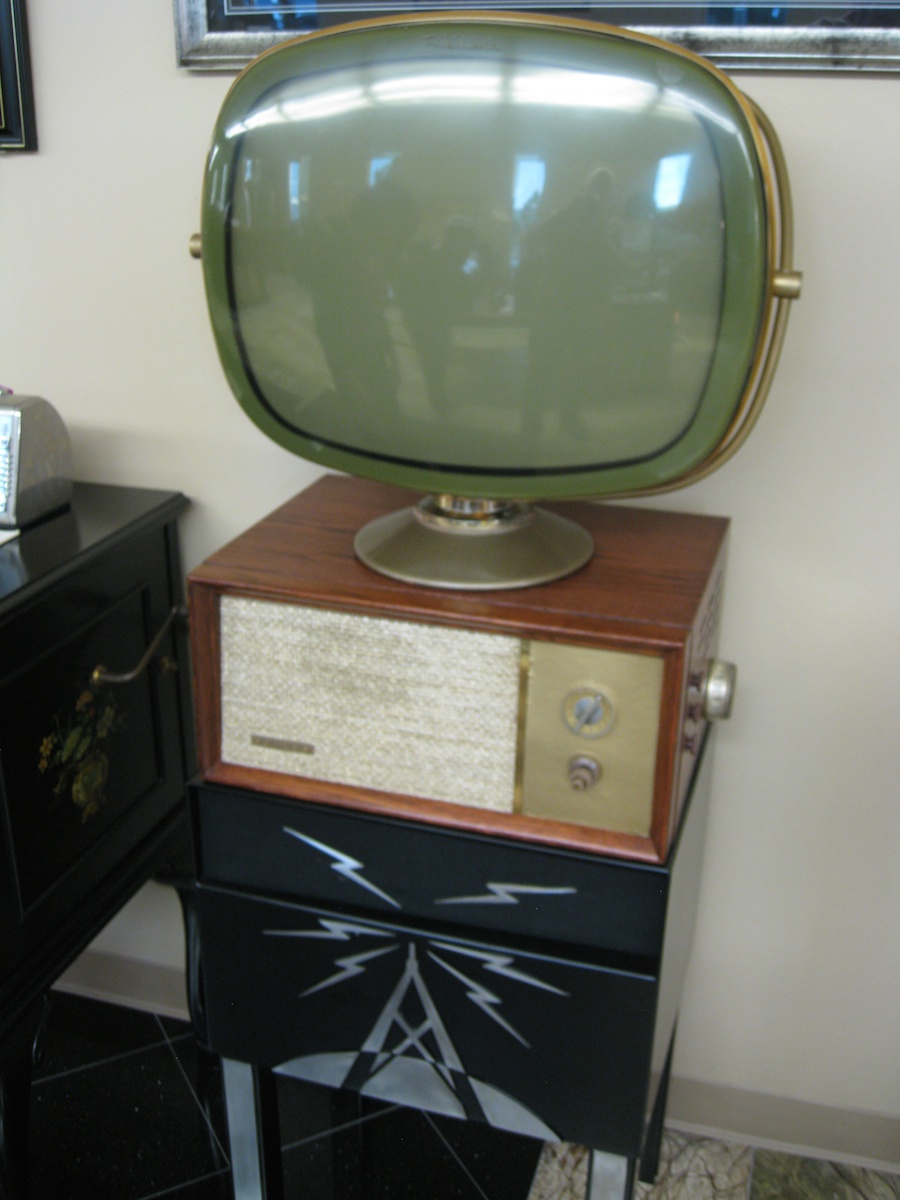 Art deco TV's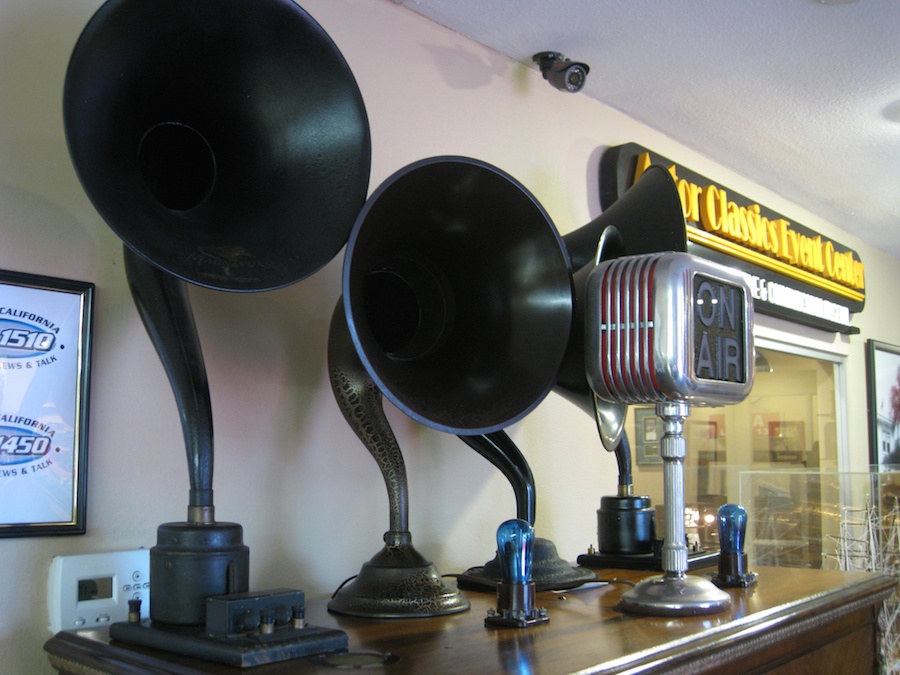 The horn speakers were very popular for years
Back To The Party

A fantastic collection

The 1955 Caddy was amazing... A beautful machine

Remember when?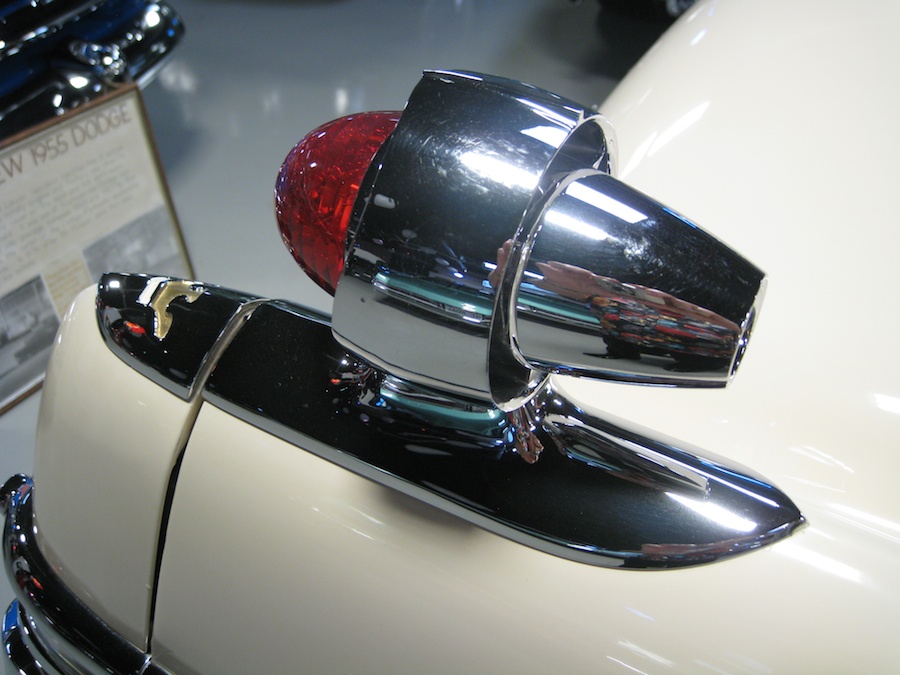 The Imperial tail-light was a statement
Did You Know? - Imperial was the Chrysler Corporation's luxury automobile brand between 1955 and 1975, with a brief reappearance in 1981 to 1983.
The Imperial name had been used since 1926, but was never a separate make, just the top-of-the-line Chrysler. However, in 1955, the company decided to spin Imperial off as its own make and division to better compete with its rivals, Lincoln and Cadillac.
Imperial would see new body styles introduced every two to three years, all with V8 engines and automatic transmissions, as well as technologies that would filter down to Chrysler corporation's other models.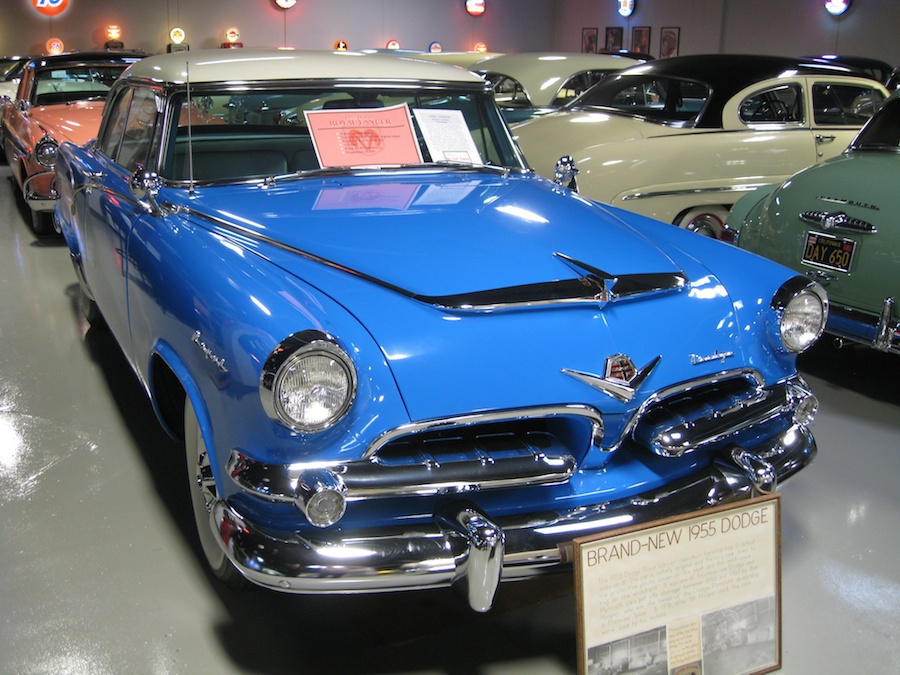 This was a "Barn Find" ... It had 8 miles on it when it was found...
It currently has 18 miles on it!
Did You Know? - A barn find is a classic car or motorcycle that is discovered abandoned, usually in derelict condition. The term comes from its tendency to be found in places such as barns. Many of the people who discover barn finds tend to be collectors and offer to purchase the car so as to clean it, fix it, and in many cases restore it.

Classic Jags

We were right out amongst the cars

Packhard convertible circa 1951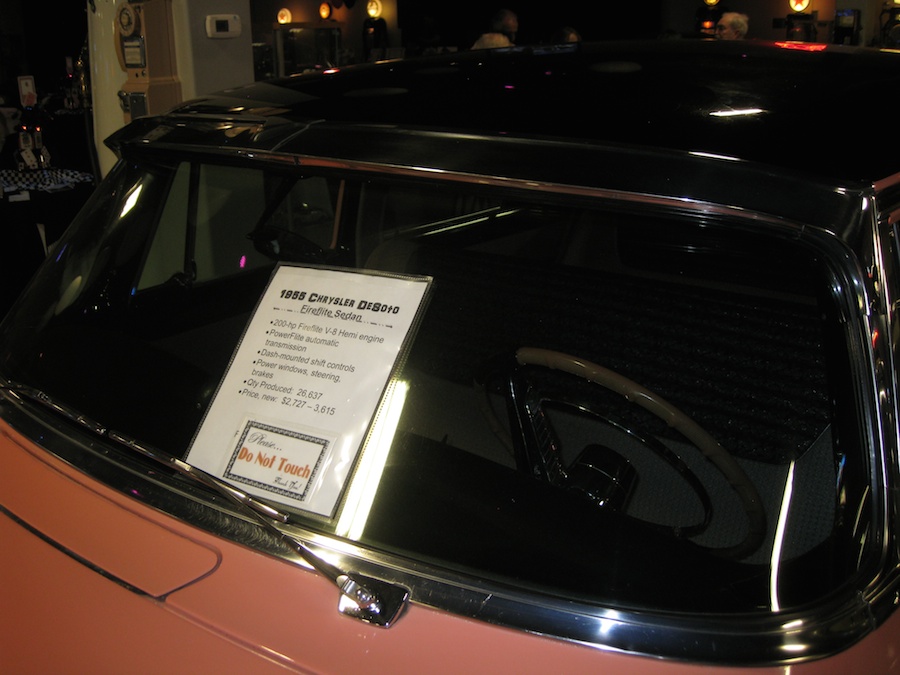 It's a Fireflight....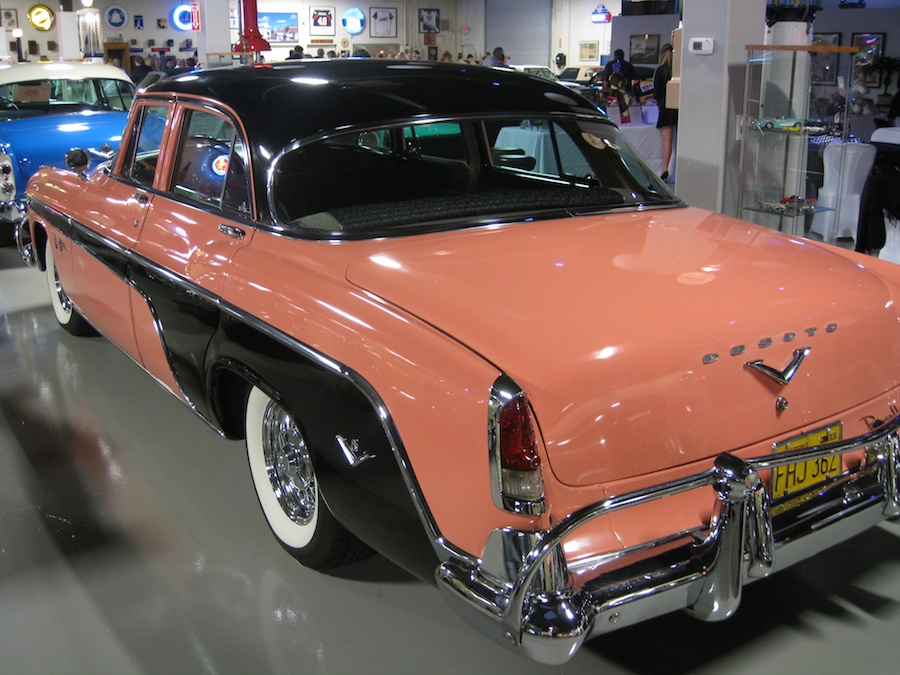 The "Bunny Car"... Looks like her favorite candy... Good & Plenty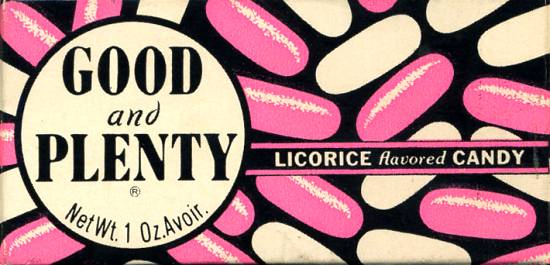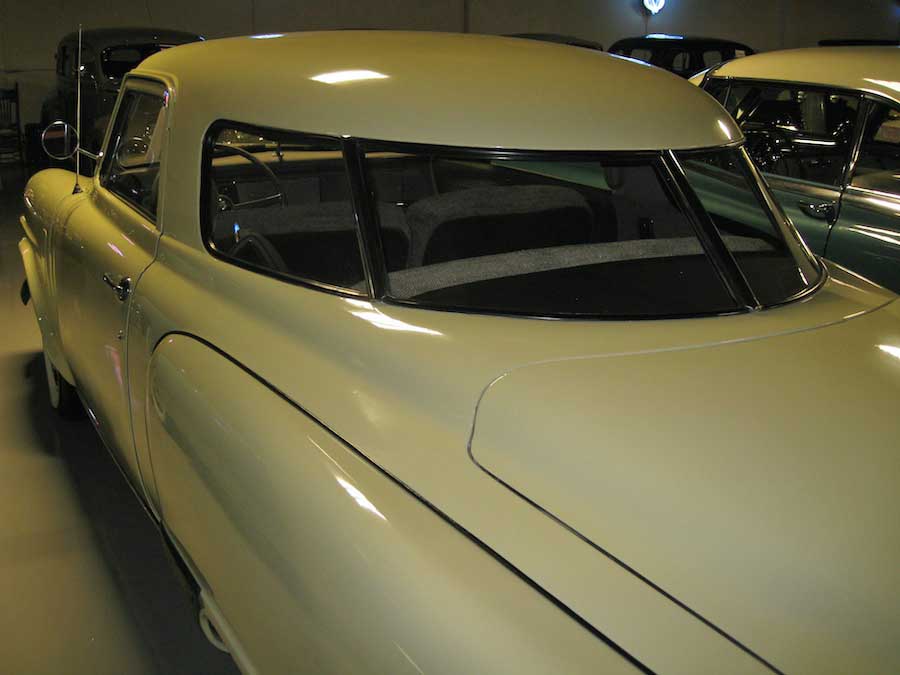 The jet age Studebaker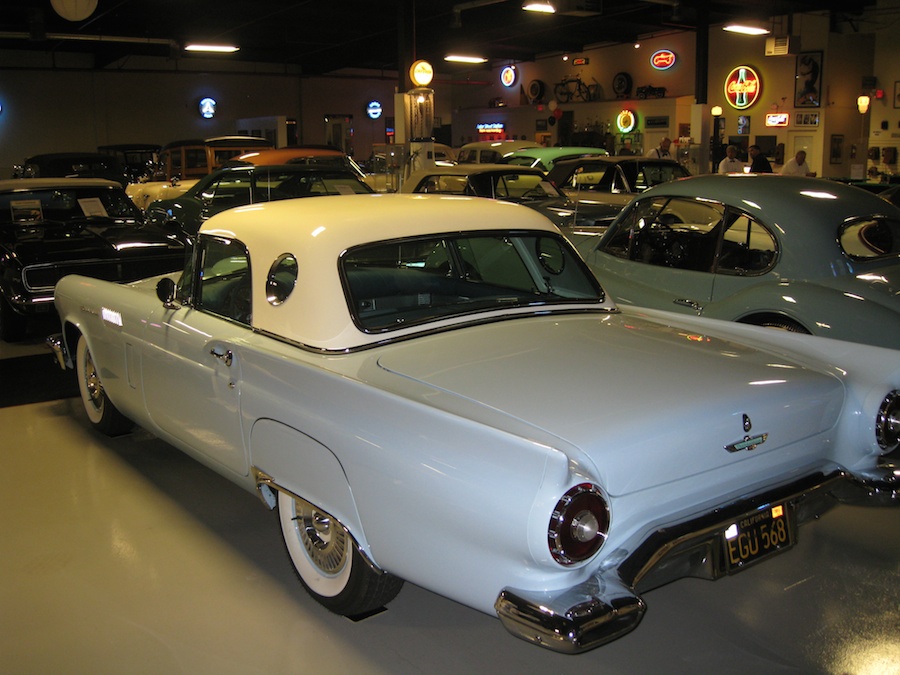 !955 was a good year

Partee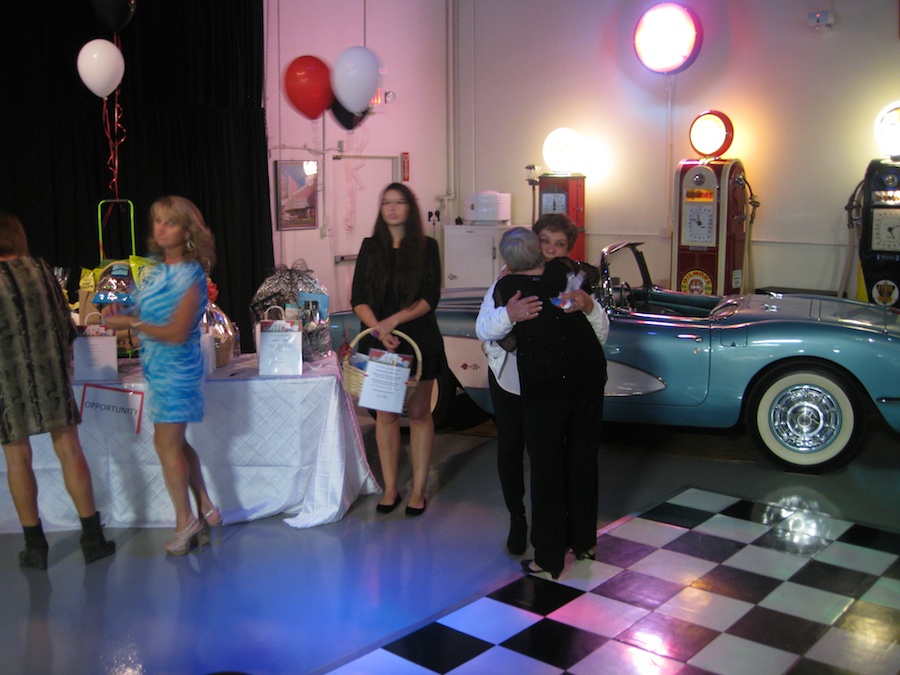 Sue and Marilyn share a hug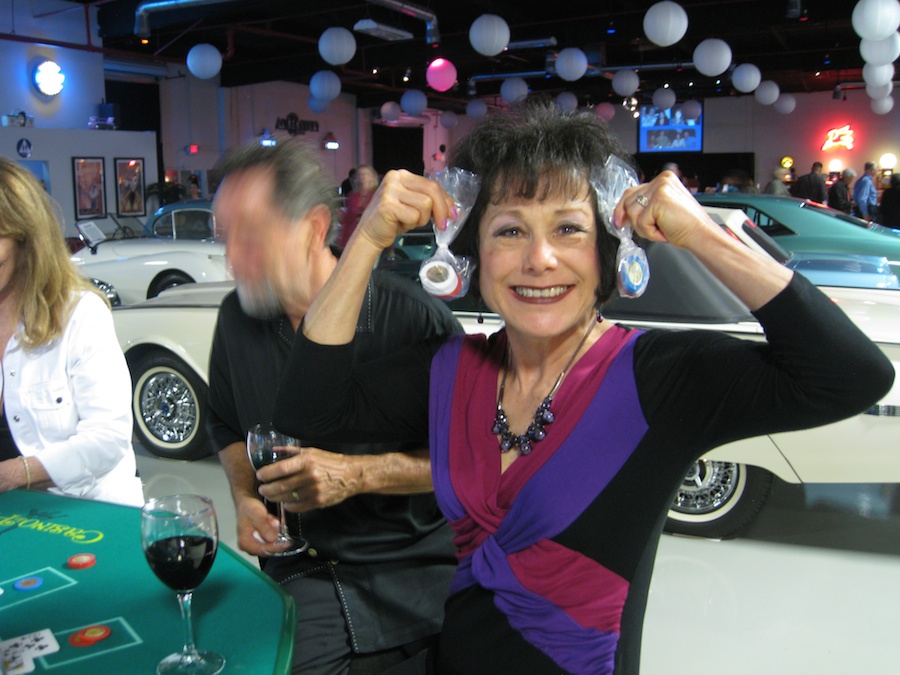 "I know what to do with the poker chips!"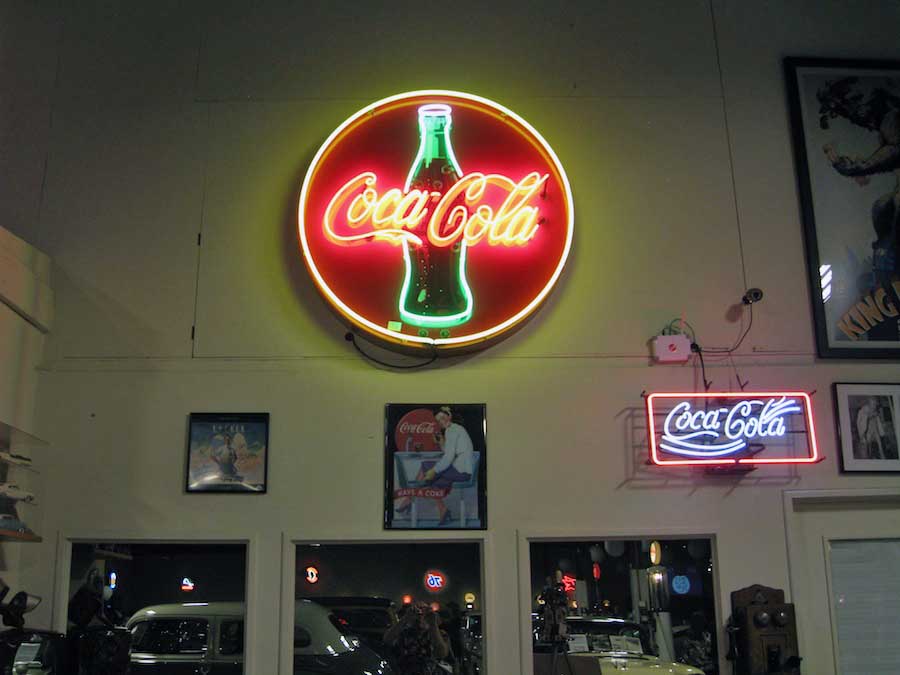 The symbol known around the world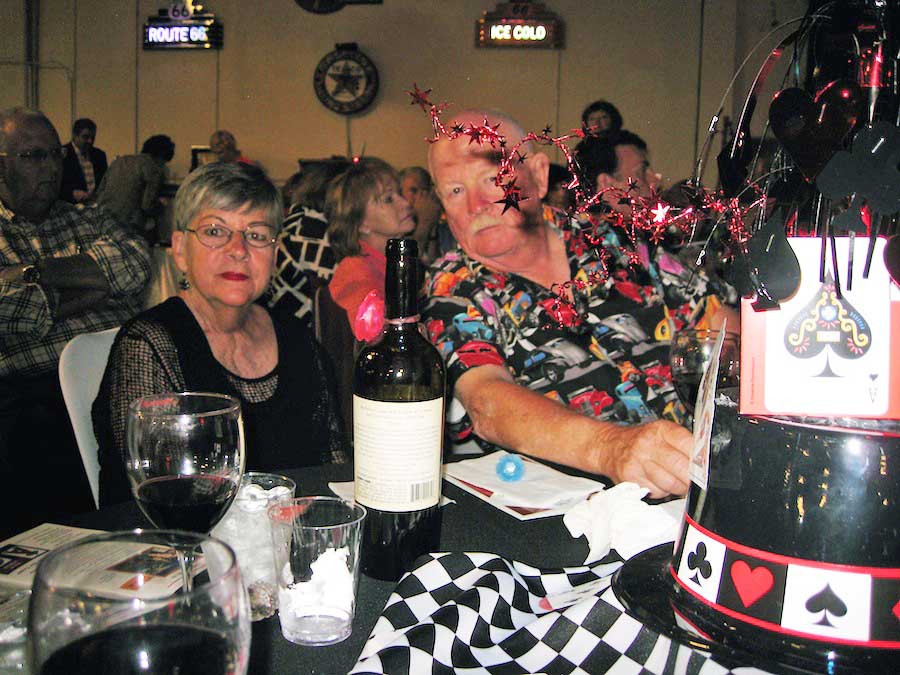 We were here...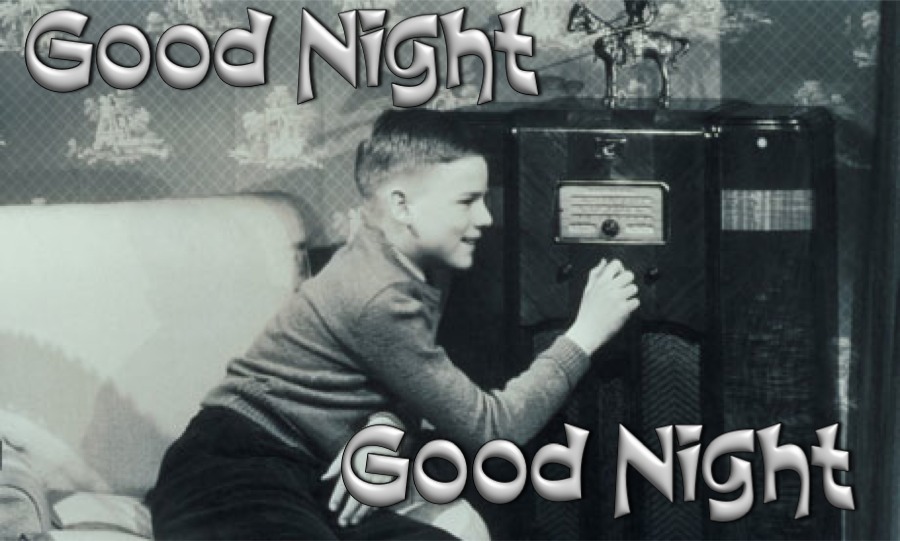 "The Old Lamp-Lighter"
The music was written by Nat Simon, the lyrics by Charles Tobias. The song was published in 1946. Several versions of the song made the best-seller charts in 1946-1947:
The most popular recording, by Sammy Kaye, was released by RCA Victor Records as catalog number 20-1963. It first reached the Billboard Best Seller chart on November 8, 1946, and lasted 14 weeks on the chart, peaking at number one.
The recording by Kay Kyser was released by Columbia Records as catalog number 37095. It first reached the Billboard Best Seller chart on November 22, 1946, and lasted 11 weeks on the chart, peaking at number three.
The recording by Hal Derwin was released by Capitol Records as catalog number 288. It first reached the Billboard Best Seller chart on December 6, 1946, and lasted two weeks on the chart, peaking at number six. This was Derwin's only charted hit.
It was a major country-pop hit for The Browns in 1960, released as a single in March of that year. It went on to become a major top-ten hit on the US pop singles chart, peaking at number five, and country chart.