The Japanese And Chinese Gardens are Magnificent (Page Four)
The Japanese Garden
Did you know? - A catalogue of features "typical" of the Japanese garden may be drawn up without inquiring deeply into the aesthetic underlying Japanese practice. Typical Japanese gardens have at their center a home from which the garden is viewed. In addition to residential architecture, depending on the archetype, Japanese gardens often contain several of these elements:
Water, real or symbolic.
Rocks or stone arrangements (or settings).
A lantern, typically of stone.
A teahouse or pavilion.
An enclosure device such as a hedge, fence, or wall of traditional character.
A bridge to the island, or stepping stones.
A Stone lantern of some sort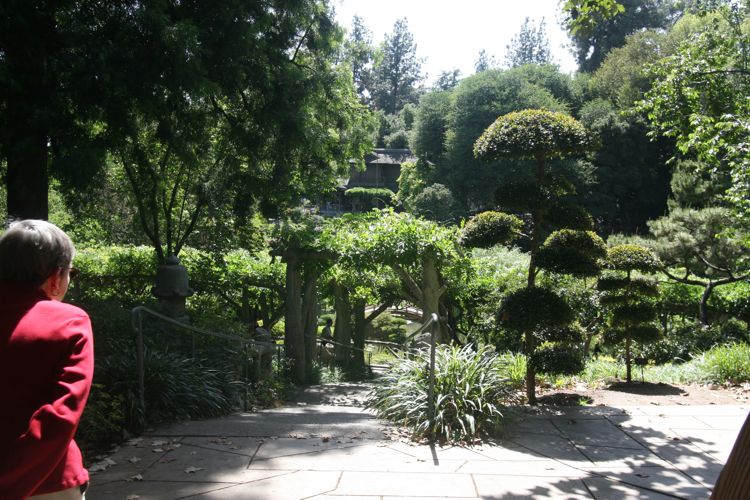 Down the stairs!

Bridges seem to be a focal point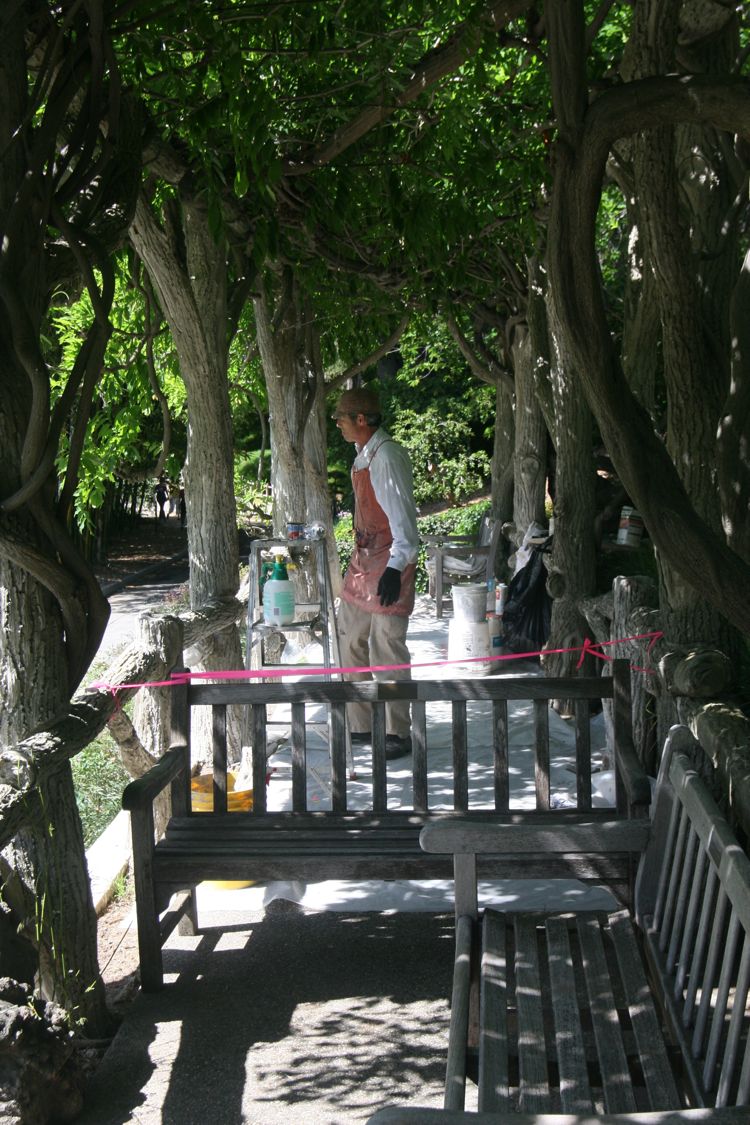 Repairing the concrete trees
Did you know? - Concrete is a construction material composed of cement (commonly Portland cement) and other cementitious materials such as fly ash and slag cement, aggregate (generally a coarse aggregate made of gravels or crushed rocks such as limestone, or granite, plus a fine aggregate such as sand), water, and chemical admixtures.
The word concrete comes from the Latin word "concretus" (meaning compact or condensed), the past participle of "concresco", from "com-" (together) and "cresco" (to grow).
Concrete solidifies and hardens after mixing with water and placement due to a chemical process known as hydration. The water reacts with the cement, which bonds the other components together, eventually creating a stone-like material. Concrete is used to make pavements, pipe, architectural structures, foundations, motorways/roads, bridges/overpasses, parking structures, brick/block walls and footings for gates, fences and poles.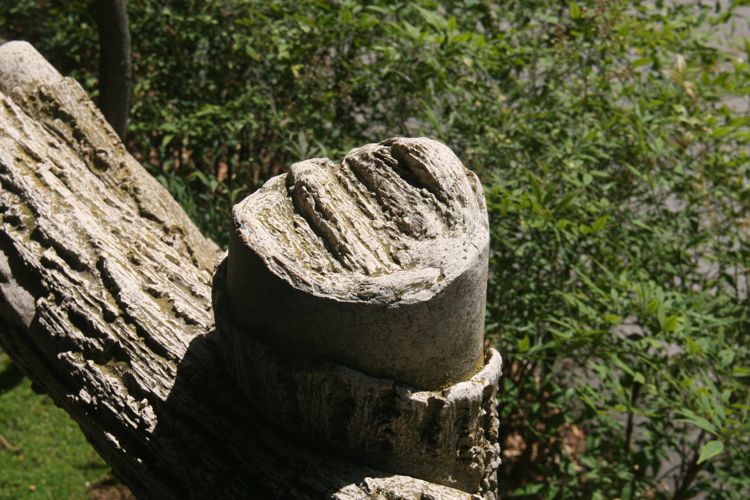 These structures are 80 years old!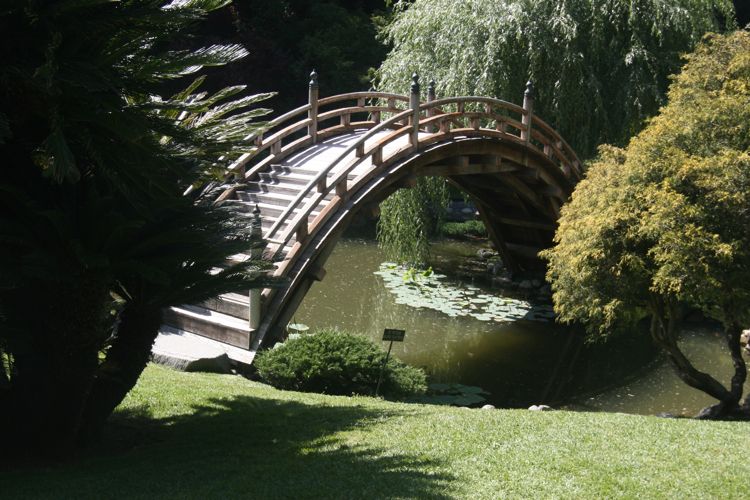 Remember when it was red???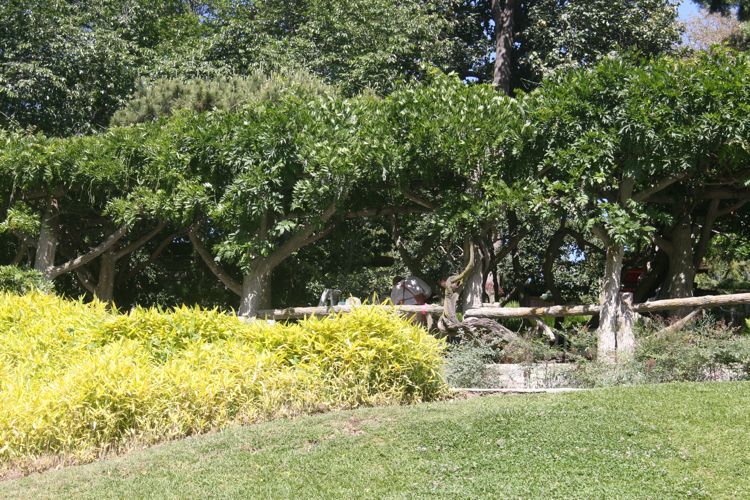 Hard at work... At least he is in the shade!

Mr. Koi
Did you know? - Koi were developed from common carp in ancient China during the Jin Dynasty and were later transferred to Korea and Japan, where they are still popular as a symbol of love and friendship. A variety of colors and color patterns have since been developed; common colors include white, black, red, yellow, blue, and cream.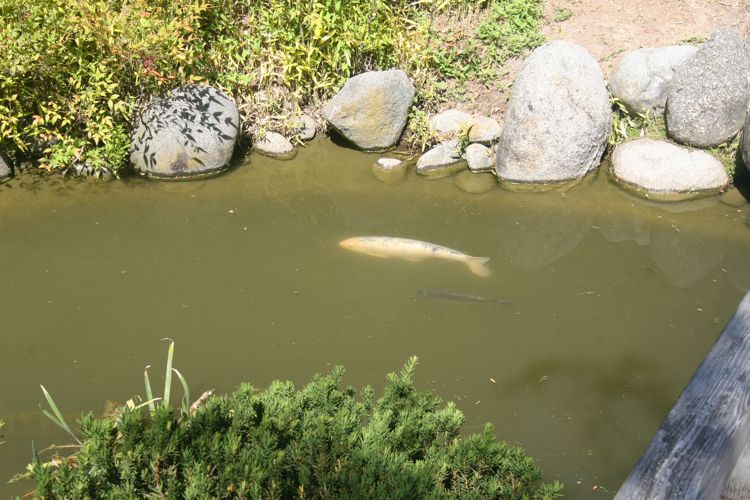 The duck needs some serious psychological assistance!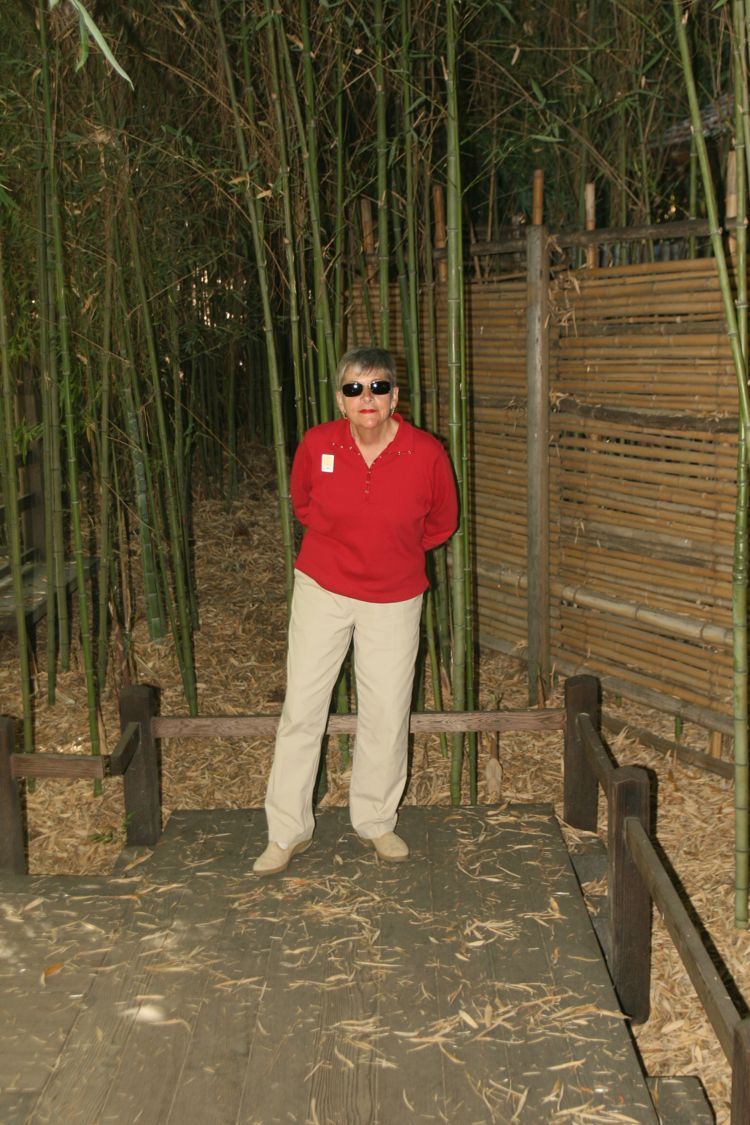 Bamboo provides much needed coolness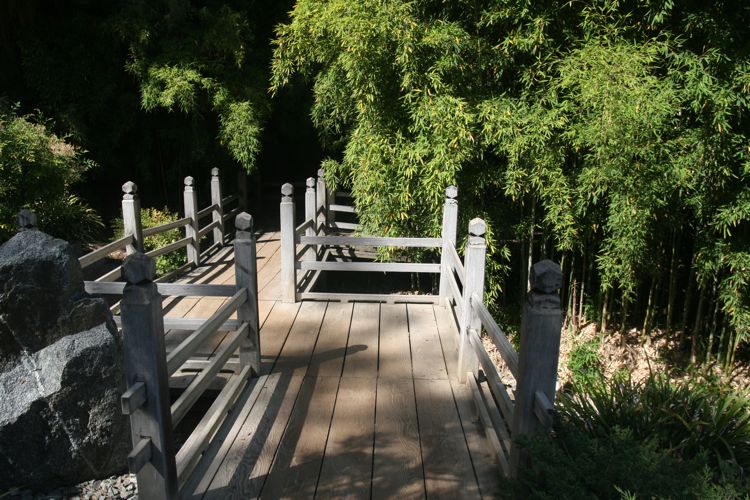 We took the wheelchair ramp... It was easier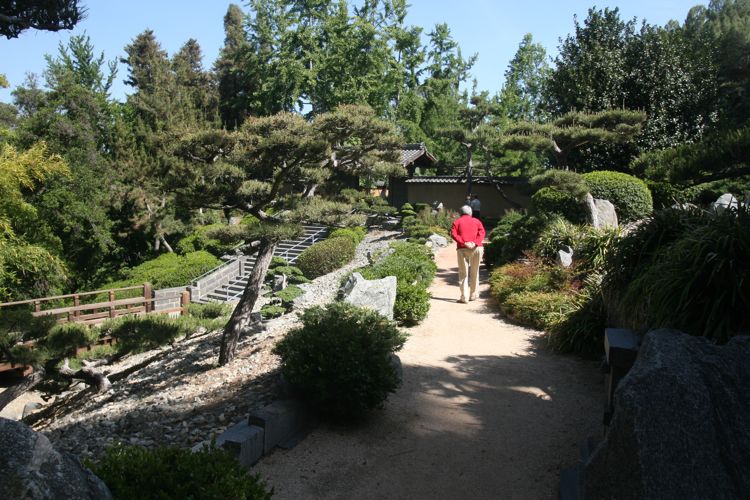 On the way down, Sue was on VFR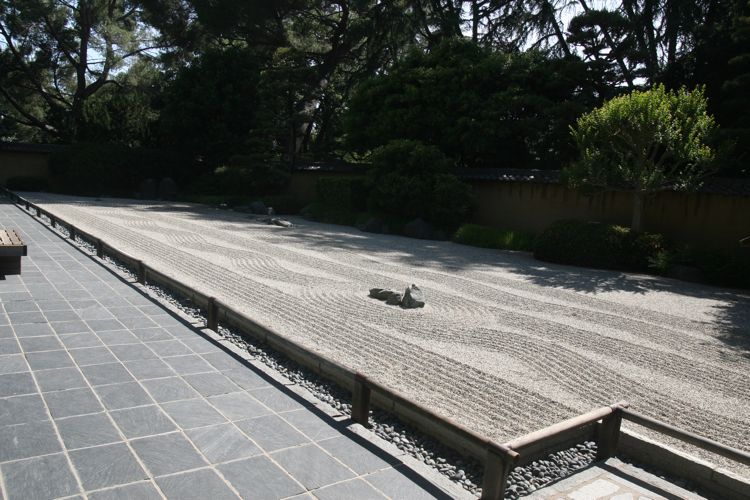 Zen Garden
Did you know? - The Japanese rock gardens (???, karesansui?) or "dry landscape" gardens, often called "Zen gardens" were influenced mainly by Zen Buddhism and can be found at Zen temples of meditation.
Unlike other traditional gardens, there is no water present in Karesansui gardens (or the karesansui compartment of a garden). There is gravel or sand, raked or not raked, that symbolizes sea, ocean, rivers or lakes.
The act of raking the gravel into a pattern recalling waves or rippling water has an aesthetic function. Zen priests practice this raking also to help their concentration. Achieving perfection of lines is not easy. Rakes are according to the patterns of ridges as desired and limited to some of the stone objects situated within the gravel area. Nonetheless often the patterns are not static. Developing variations in patterns is a creative and inspiring challenge.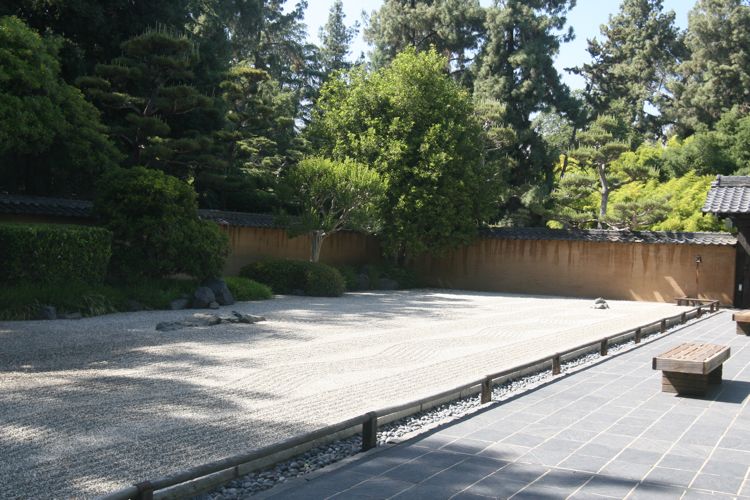 Bonsai
Did you know? - Bonsai (help?info) (?? Japanese) (lit. tray cultivation) is the art of growing trees, or woody plants shaped as trees, in containers. Bonsai is sometimes confused with dwarfing, but dwarfing more accurately refers to researching and creating cultivars of plant material that are permanent, genetic miniatures of existing species.
Bonsai does not require genetically dwarfed trees, but rather depends on growing small trees from regular stock and seeds. Bonsai uses cultivation techniques like pruning, root reduction, potting, defoliation, and grafting to produce small trees that mimic the shape and style of mature, full-sized trees.
The purposes of bonsai are primarily contemplation (for the viewer) and the pleasant exercise of effort and ingenuity (for the grower). By contrast with other plant-related practices, bonsai is not intended for production of food, for medicine, or for creating yard-sized or park-sized landscapes. As a result, the scope of bonsai practice is narrow and focused on long-term cultivation and shaping of one or more small trees in a single container.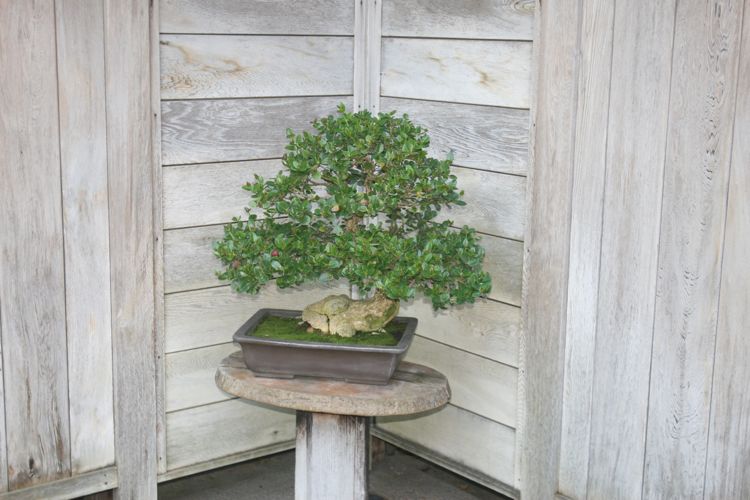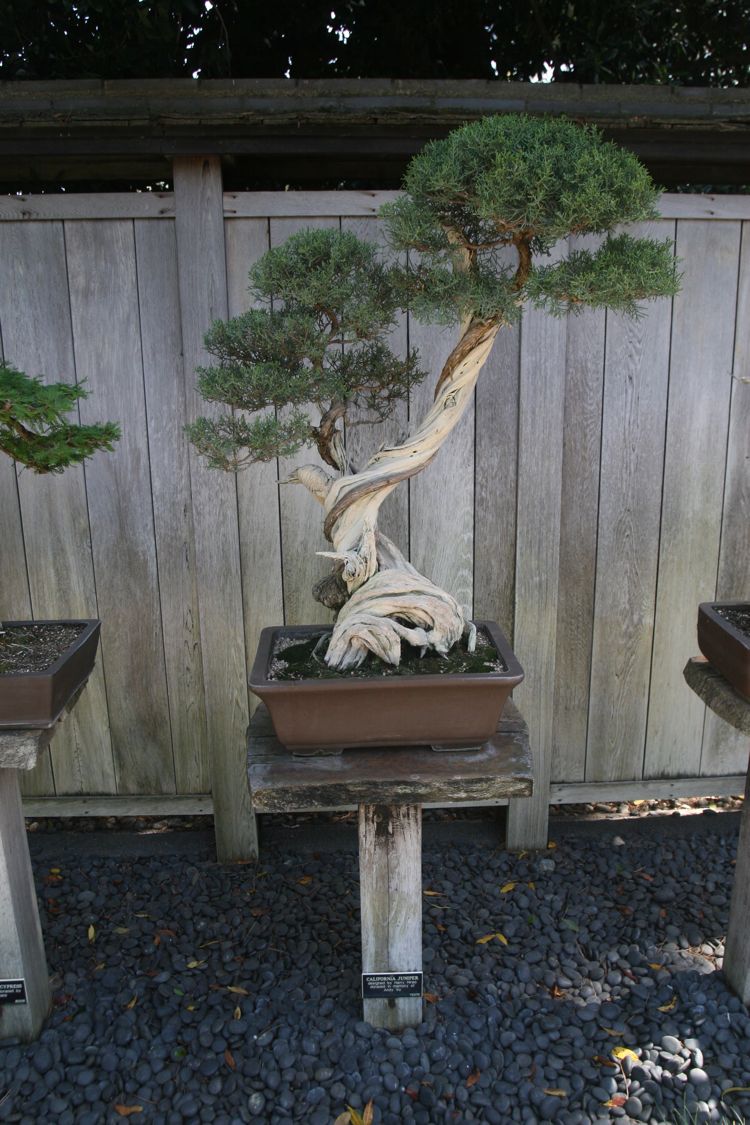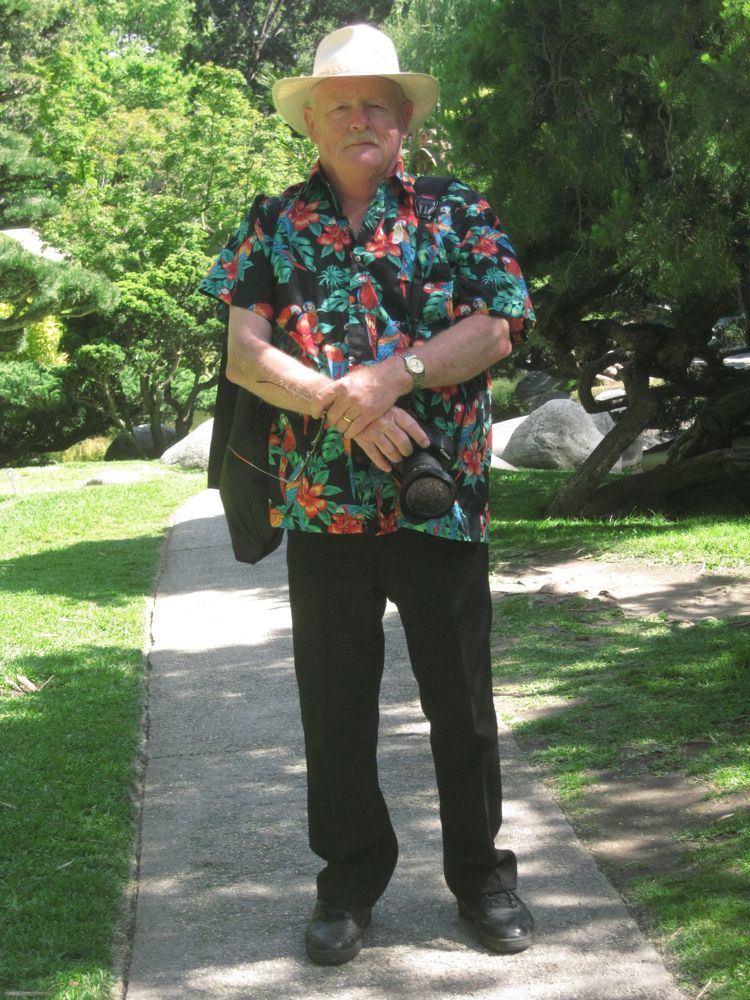 Definitely NOT a miniature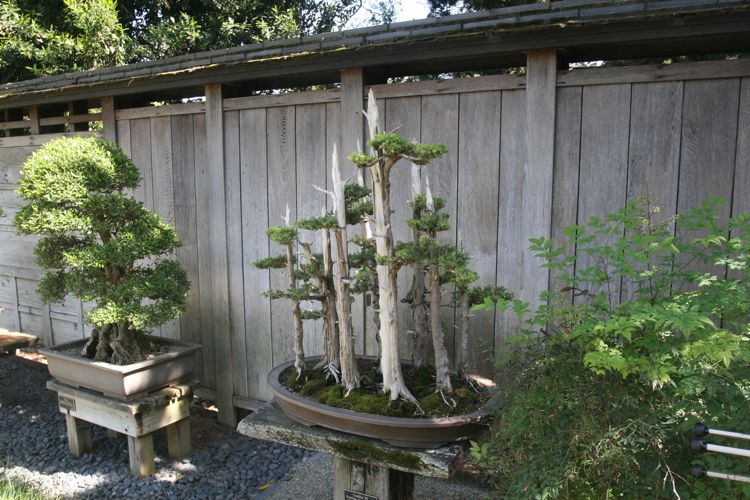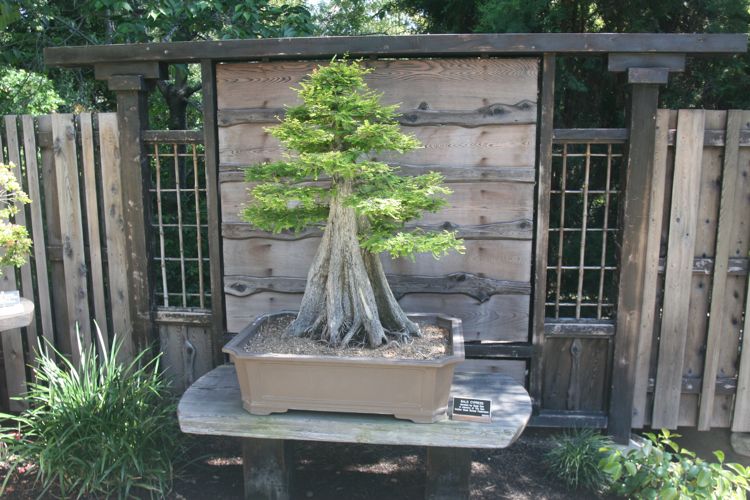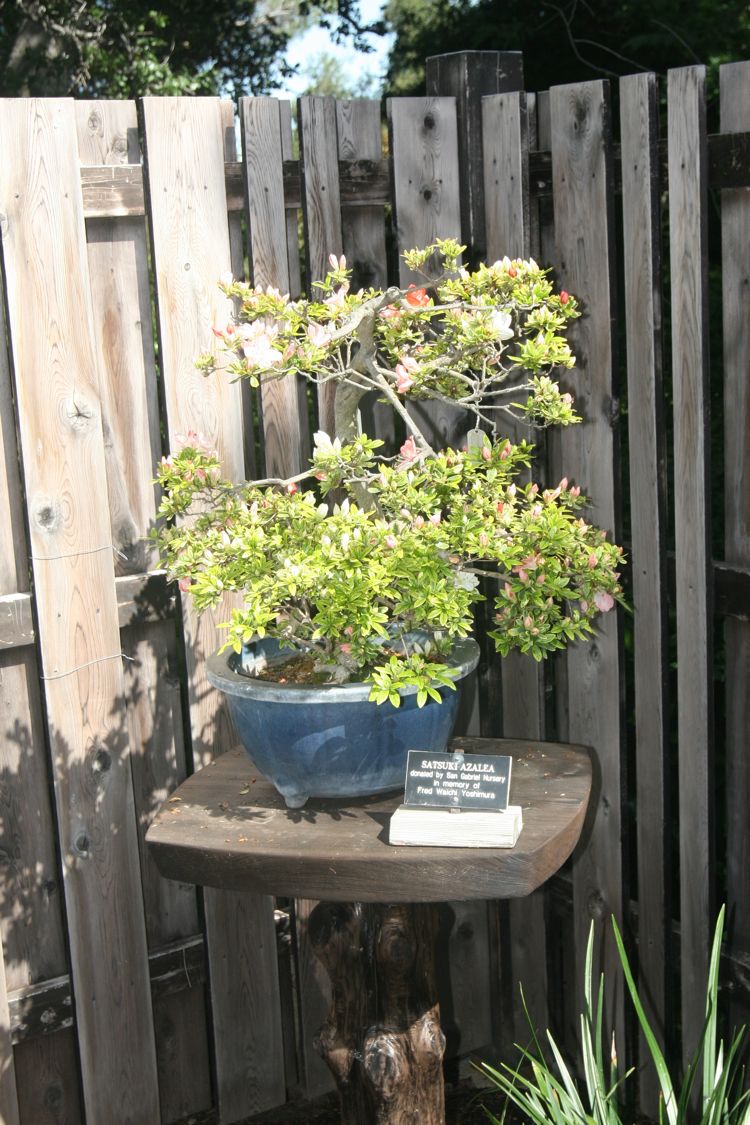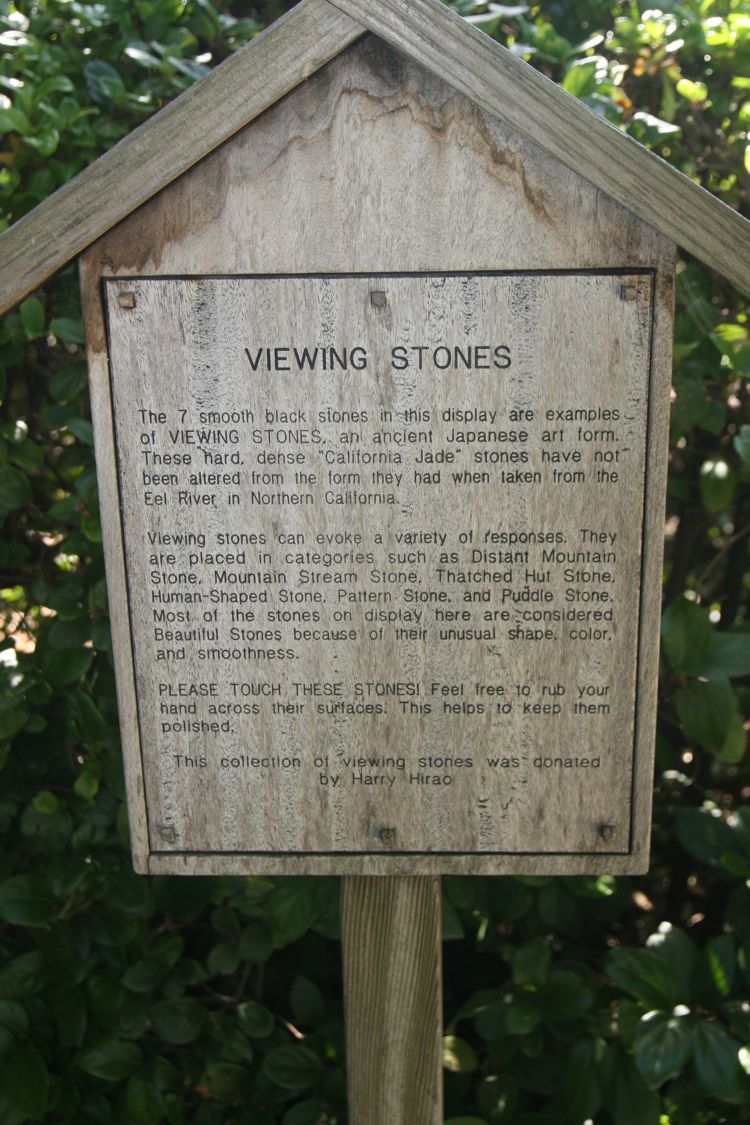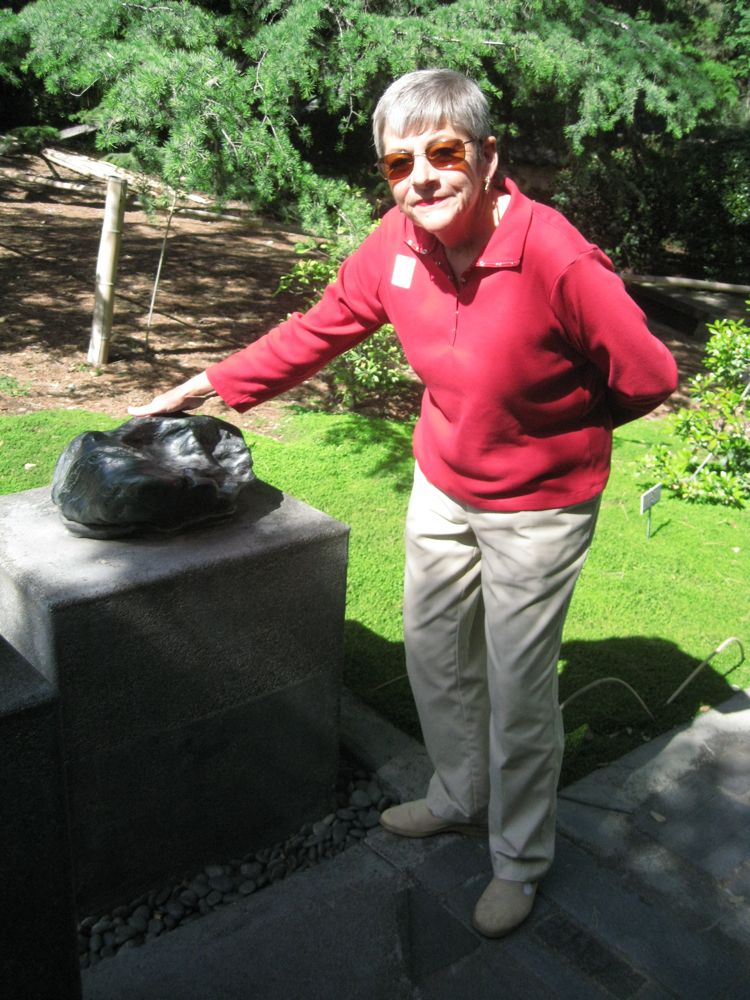 Definitely a miniature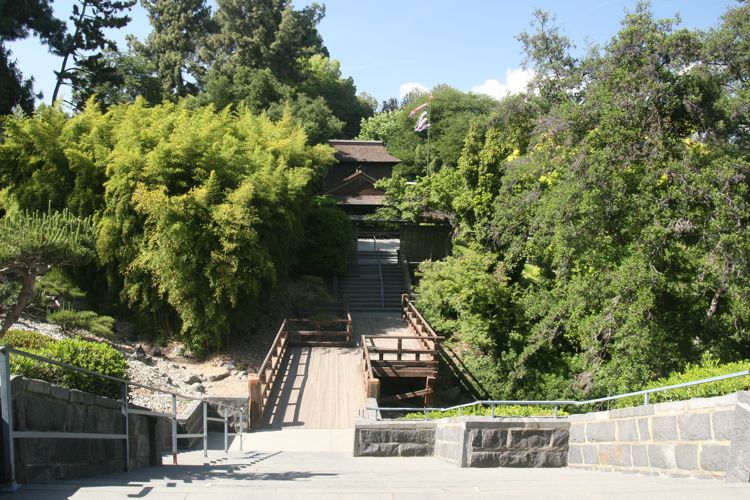 The Chinese Garden Is Just Up The Road
Did you know? - The Chinese Classical Garden (??????; zh?ng gu? g? di?n yu?n l?n), also called Chinese Scholar's Garden, is a place for solitary or social contemplation of nature. Chinese gardens were created in the same way as a combination of landscape and paintings together with poems - this was the so-called "poetic garden." The design of Chinese gardens was to provide a spiritual utopia for one to connect with nature, to come back to one's inner heart, to come back to ancient idealism.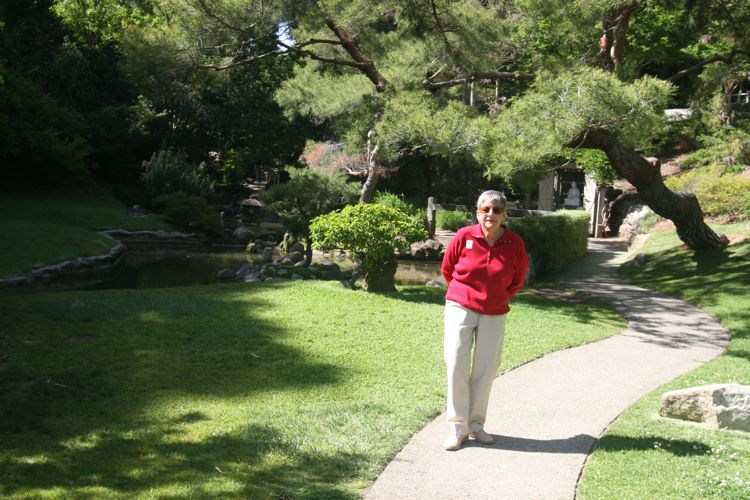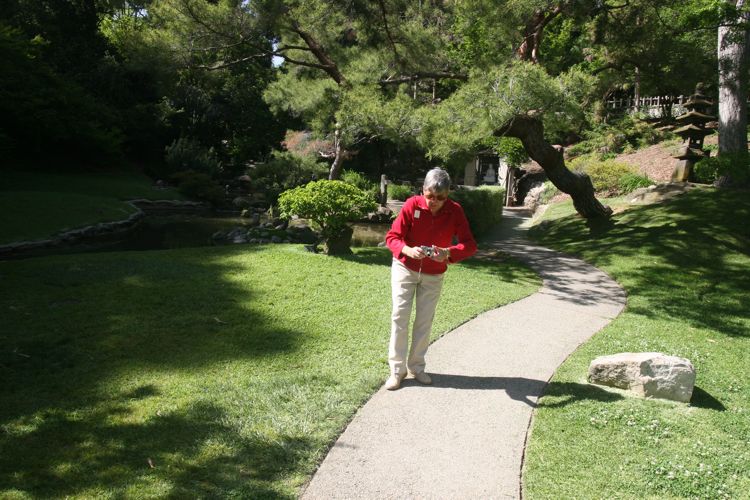 Time for a picture

A micro-minature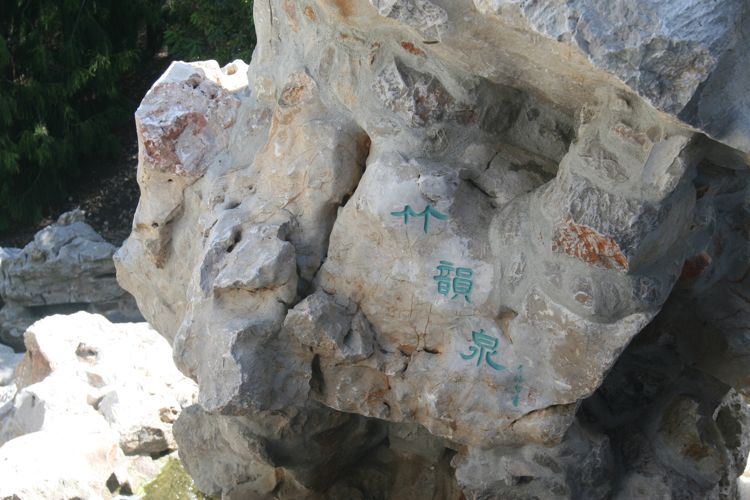 Chinese put symbols onto their artwork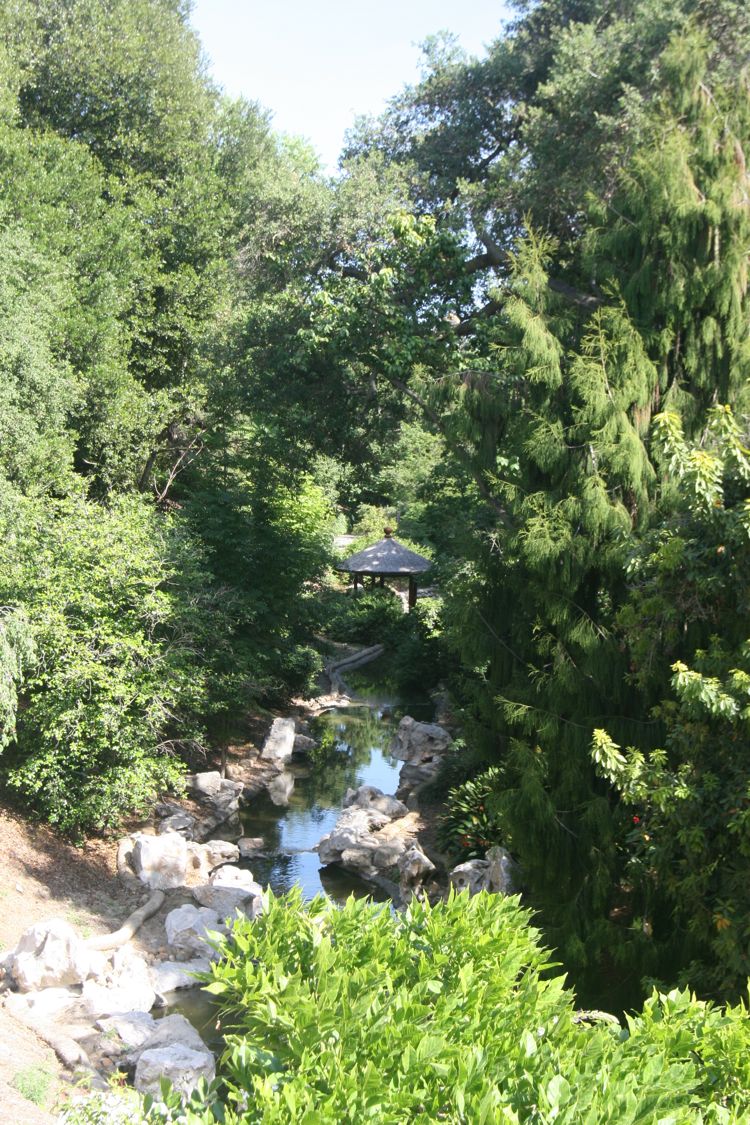 The water is very relaxing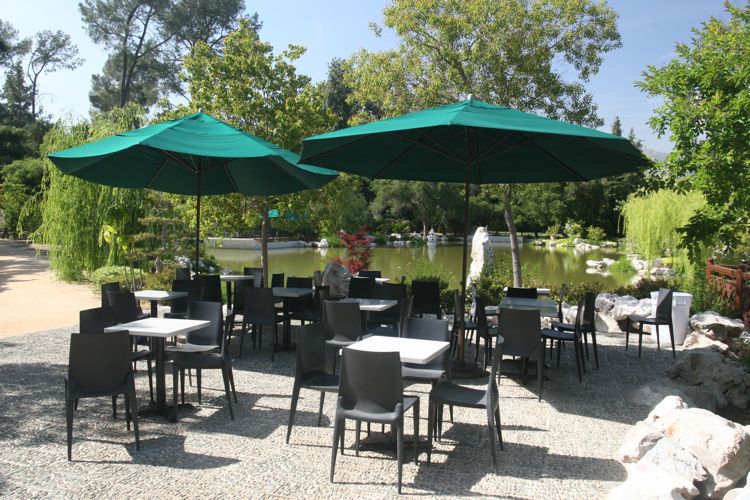 Time for tea

Mount Wilson in the background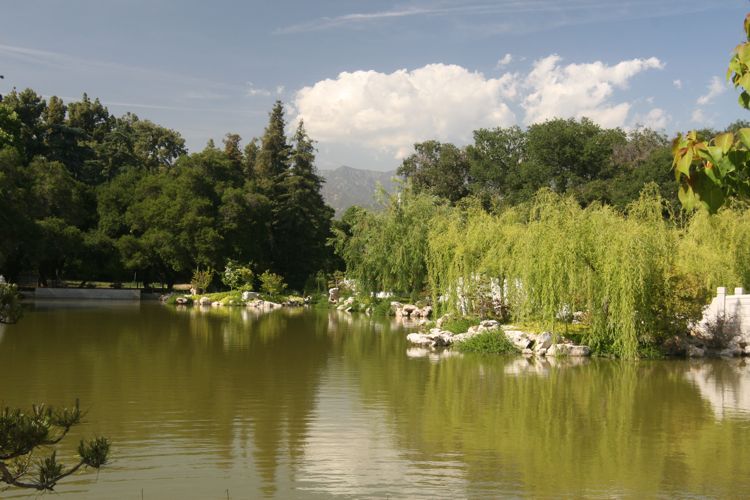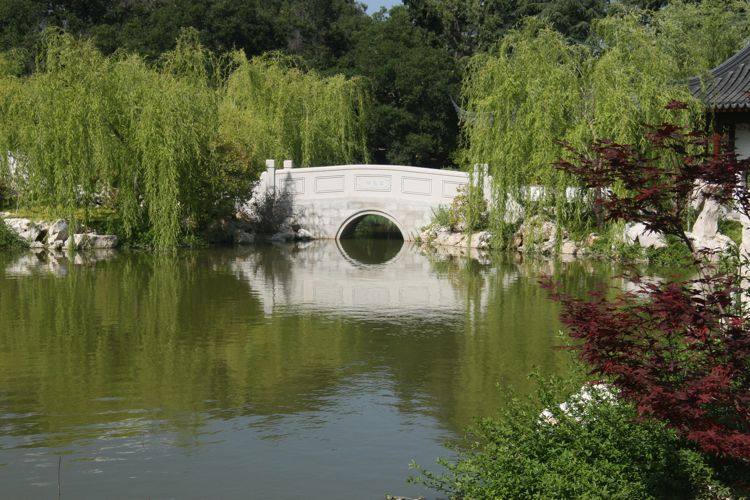 Moon bridges
Did you know? - Chinese Classical gardens were built by and for the scholar class (??; sh?nsh?), many of whom were also civil servants. They, along with their gardens, first appeared during the Eastern Han Dynasty in parallel with the rise of Confucian ideology. When the Han Dynasty ended a strict class division virtually ended advancement in the civil service and caused the scholar class to retreat into a more contemplative life in their gardens.
It was during the long period between the Eastern Han Dynasty and the Tang Dynasty that the Chinese Classical Garden as a built form fully developed. The economic expansion of the Tang Dynasty multiplied the number of these gardens across China. By the Song Dynasty, Classical garden design had been elevated beyond a mere craft into high art and the static forms of the Tang Dynasty were subject to new experimentation.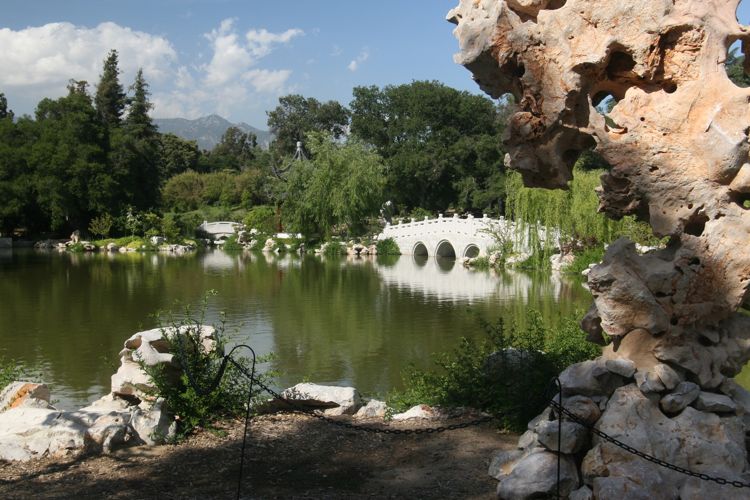 Did you know? - The original character for garden (?; yu?n) is: ? . This decomposition of this pictograph shows a wall surrounding (?; w?i) a hall (?; di?n), a pool, and a mountain with a tree. This is a summary of the essential elements in the garden.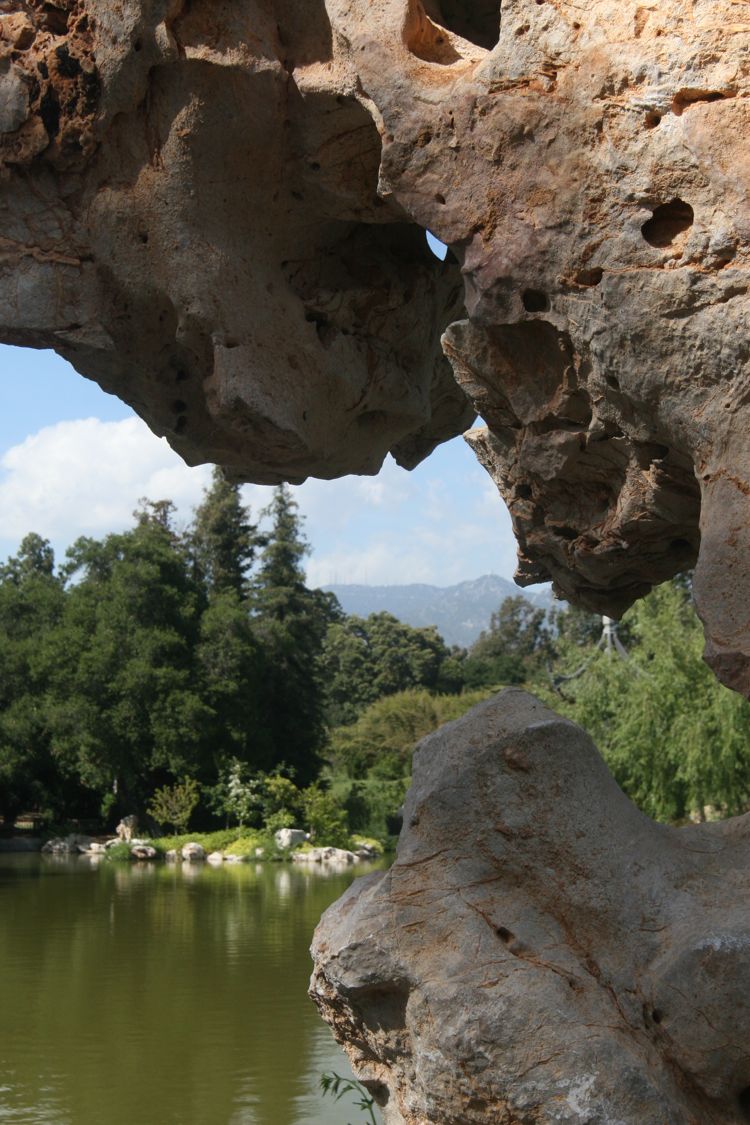 Moon bridge
Did you know? - A moon bridge is a highly arched pedestrian bridge, which in its wooden form may require the walker to initially climb (as one would a ladder) and also when descending. This type is associated with gardens in China and Japan, and is called a drum bridge in Japan (the wooden type shown at right resembles a section of a drum).
This type of bridge was originally designed as a means to allow pedestrians to cross canals while allowing the passage of barges beneath. When constructed using the climbing ascent and descent this had the further advantage of not using space from the adjoining fields for approaches.
As part of formal garden design the bridge will be placed where its reflection is seen when the water is still. The half circle is intended to reflect in the calm water below the bridge, creating a full circle between bridge and reflection, a reference to the shape of the full moon.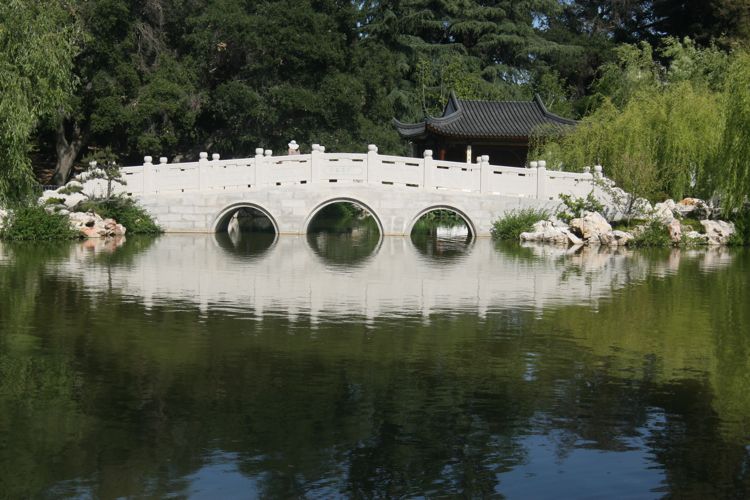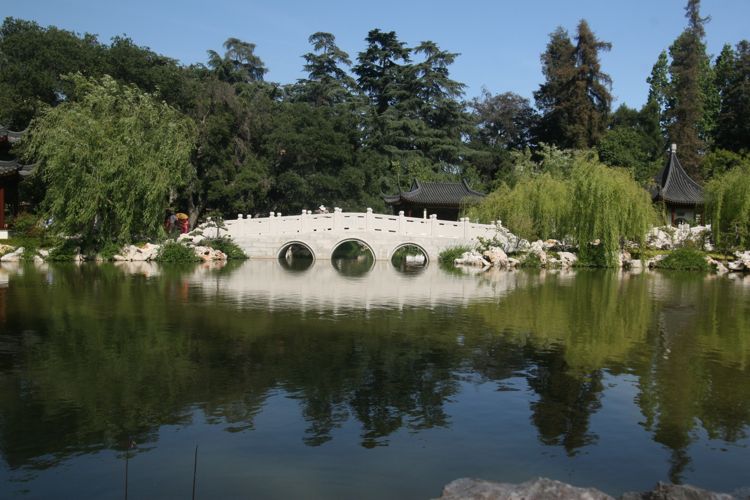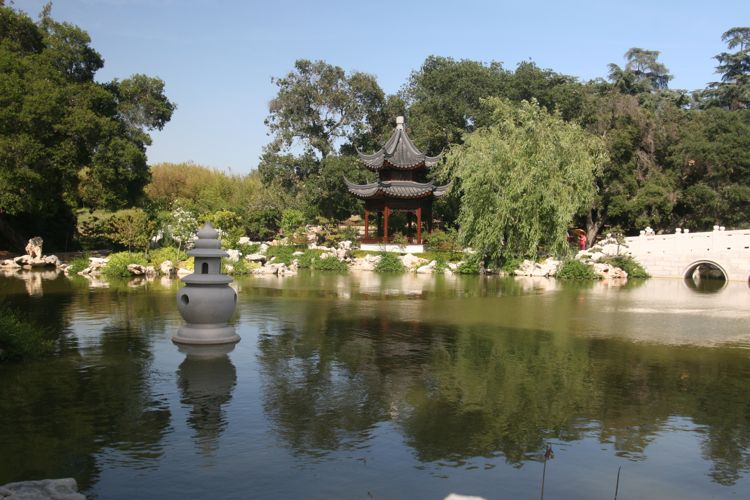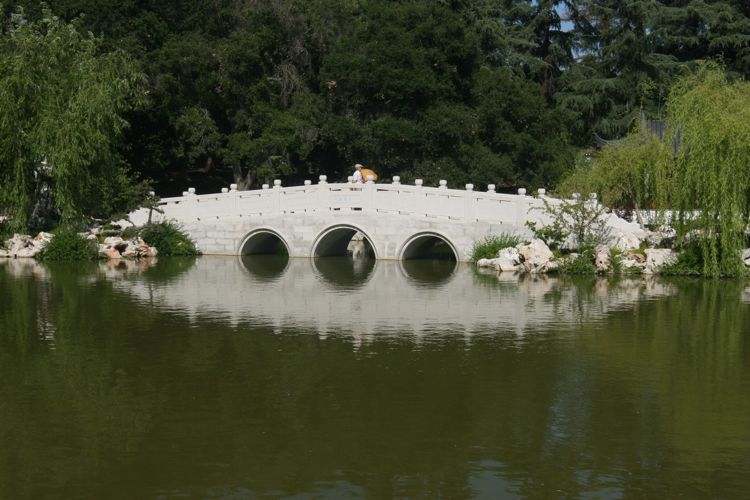 In the middle of a redwood grove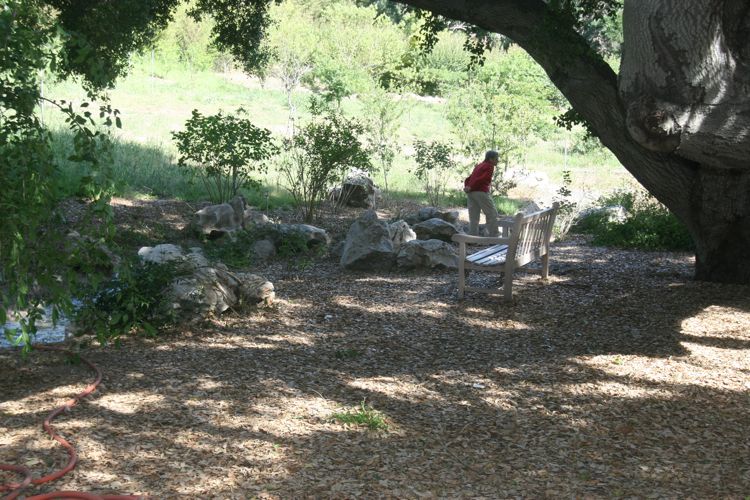 Sue goes exploring!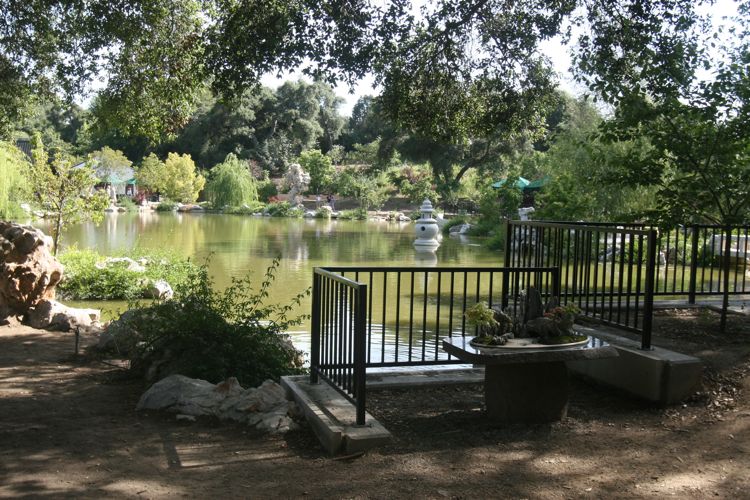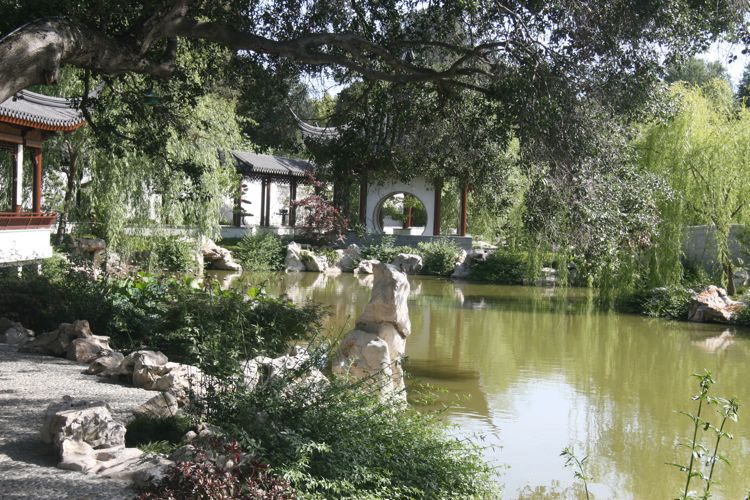 So very peaceful

Lilly pad just sat here as if posing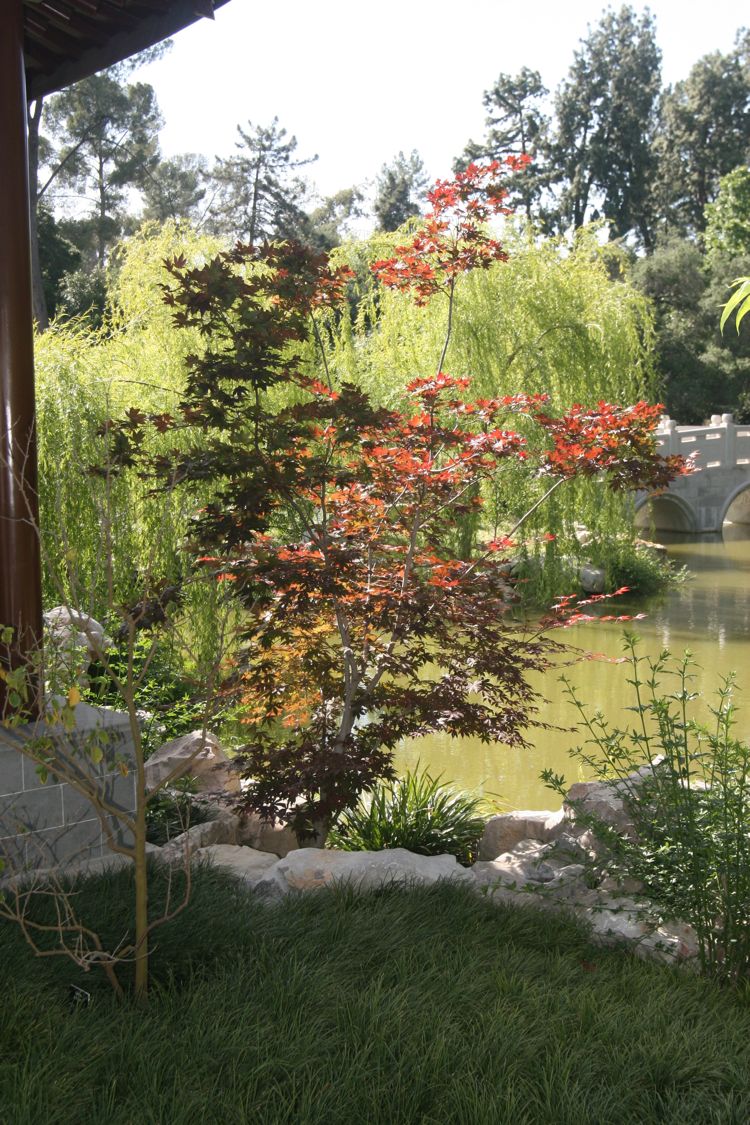 The elm was backlit by the sun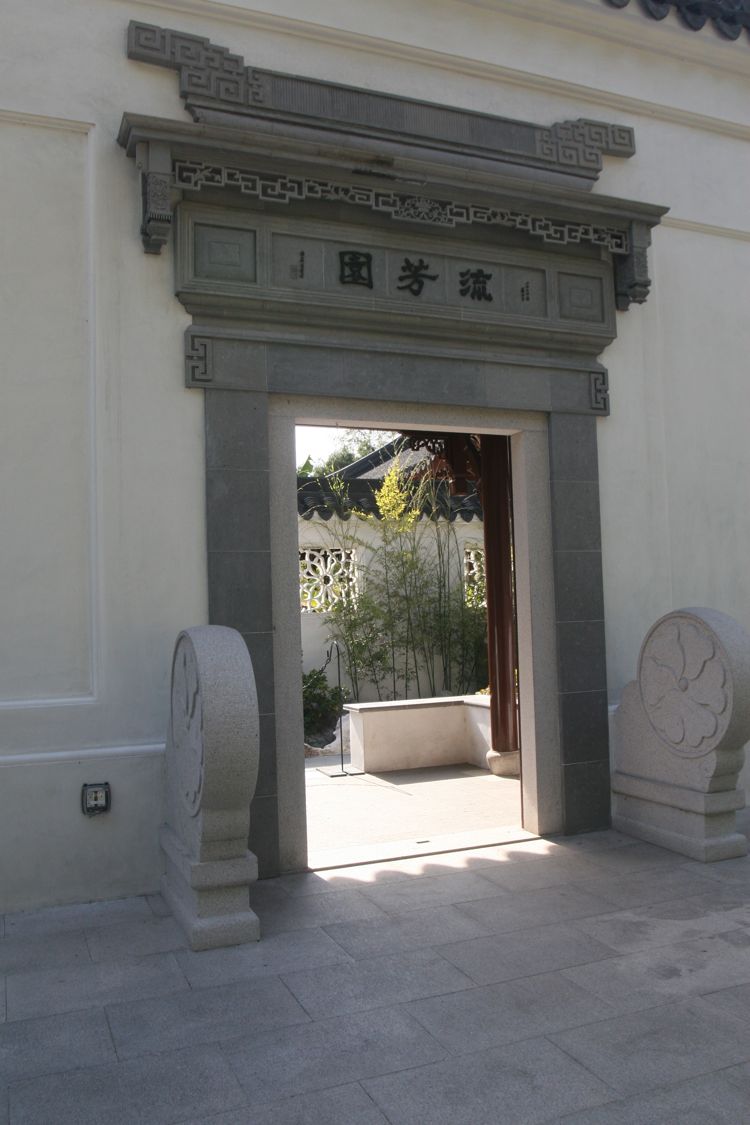 Bye Chinese garden... See you again next time!