The Deserts Of Huntington Gardens (Page Two)
Did you know? - The Huntington Desert Garden is one of the world's largest and oldest collections of cacti, succulents and other desert plants, collected from throughout the world. The Desert Garden contains plants from extreme environments, many of which were acquired by Henry E. Huntington and William Hertrich (the first garden curator) in trips taken to several countries in North, Central and South America. One of the Huntington?s most botanically important gardens, the Desert Garden brought together a group of plants largely unknown and unappreciated in the beginning of the 1900s. Containing a broad category of xerophytes (aridity-adapted plants), the Desert Garden grew to preeminence and remains today among the world?s finest, with more than 5,000 species in the 10 acre (4 ha) garden.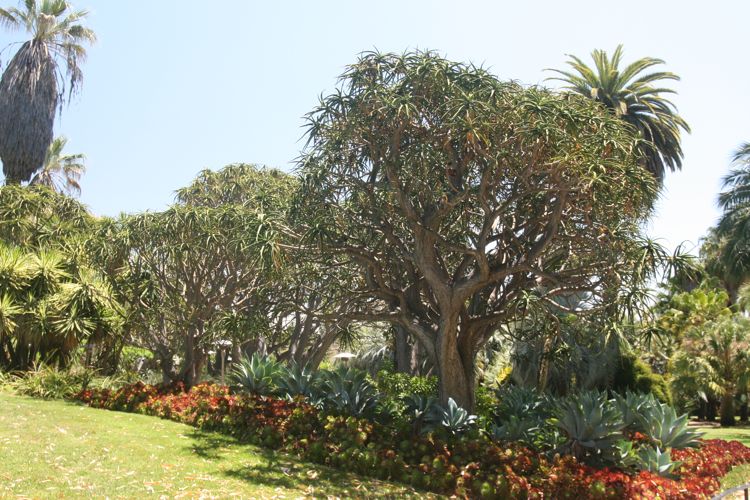 The Aloe trees can get pretty good size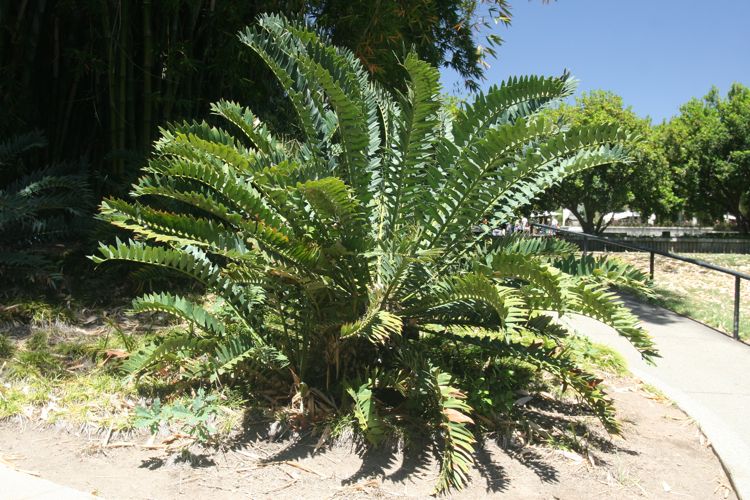 This plant type has been around for 70 million years!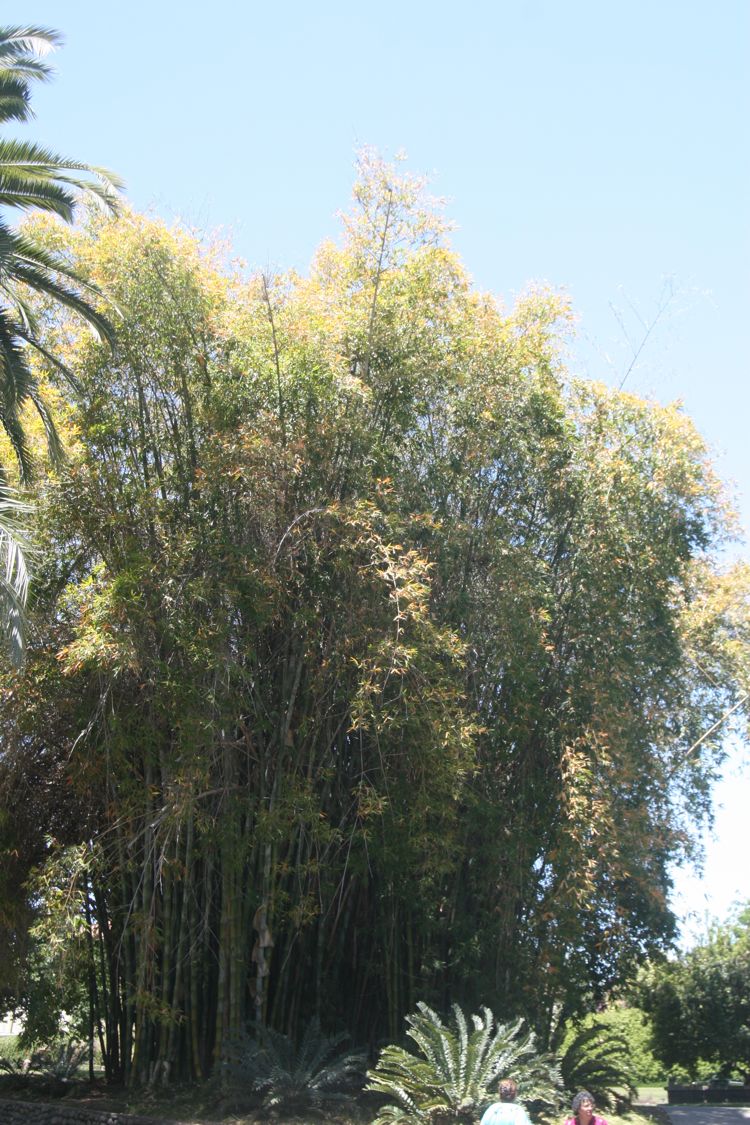 Amazing bamboo is the last we will see until we leave the desert

Our Docent did a fantastic job!
Did you know? - Aloe, also written Alo?, is a genus containing about four hundred species of flowering succulent plants. The most common and well known of these is Aloe vera, or "true aloe".
The genus is native to Africa, and is common in South Africa's Cape Province, the mountains of tropical Africa, and neighboring areas such as Madagascar, the Arabian peninsula, and the islands of Africa
Today, aloe vera is used both internally and externally on humans. The gel found in the leaves is used for soothing minor burns, wounds, and various skin conditions like eczema and ringworm. The extracted aloe vera juice aloe vera plant is used internally to treat a variety of digestive conditions. The use of this herbal medicine was popularized in the 1950s in many Western countries. The gel's effect is nearly immediate; it also applies a layer over wounds that is said to reduce the chance of any infection.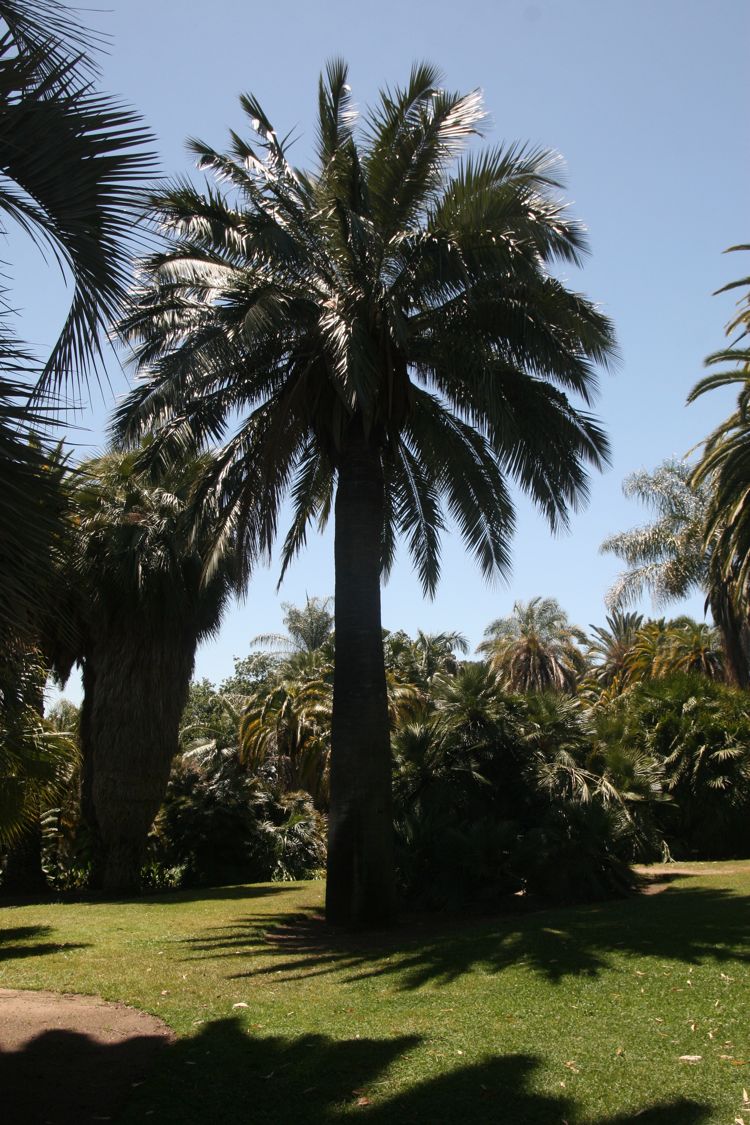 Palm trees are just across from th desert area proving an amazing contract is plant types

Mother Nature love colors
Did you know? - Mother Nature (sometimes known as Mother Earth) is a common personification of nature that focuses on the life-giving and nurturing features of nature by embodying it in the form of the mother. Images of women representing mother earth, and mother nature, are timeless. In prehistoric times, goddesses were worshipped for their association with fertility, fecundity, and agricultural bounty. Priestesses held dominion over aspects of Incan, Algonquin, Assyrian, Babylonian, Slavonic, Roman, Greek, Indian, and Iroquoian religions in the millennia prior to the inception of patriarchal religions.

Do not fall on this little guy!
Did you know? - Thorns, spines, and prickles are three types of structures that appear in plants which have a similar appearance, but which are derived from different plant organs. All three are hard structures with sharp, pointy ends, which are generally used by plants to protect themselves from herbivores.
Thorns are modified branches or stems, spines are modified leaves, and prickles are needle-like extensions of the cortex and epidermis. These three types of structures are often confused, although they are technically distinct. Many plants commonly thought of as having thorns actually have spines or prickles. Roses, for instance, have prickles.

Crown Of Thorns
Did you know? - The Book of Genesis recounts the creation of thorns as one of the punishments for the sin of Adam and Eve, stating "Thorns also and thistles shall [the ground] bring forth to thee; and thou shalt eat the herb of the field." Genesis, 3:18. One of the most enduring cultural images is the Crown of Thorns described in the Bible as having been placed on the head of Jesus before his crucifixion.
It is mentioned in the Gospels of Matthew (27:29), Mark (15:17), and John (19:2, 5) and is often alluded to by the early Christian Fathers, such as Clement of Alexandria, Origen, and others. For example, John the Evangelist states that "the soldiers plaited a crown of thorns, and put it on his head". (KJV, ch. 19). The Biblical account does not specify what kind of thorns were involved, and leaves no clues from which to determine whether these were biologically classifiable as thorns, spines, or prickles.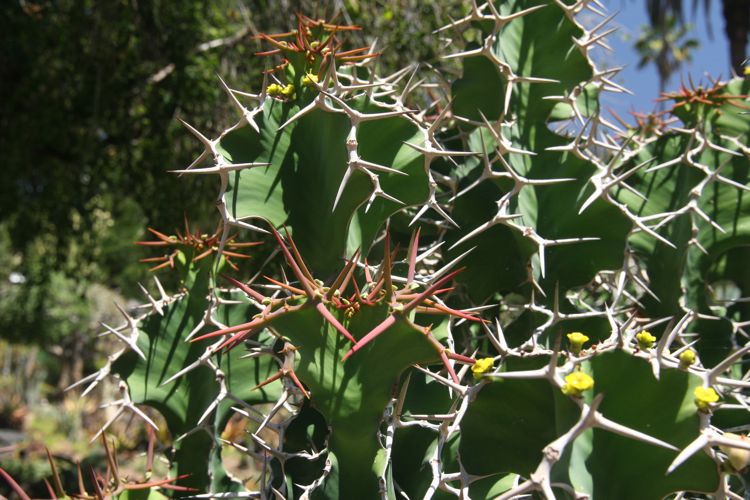 Ouch! Thorns likely first evolved as a defense mechanism in plants growing in
sandy environments which provided inadequate resources for fast regeneration

About three months along!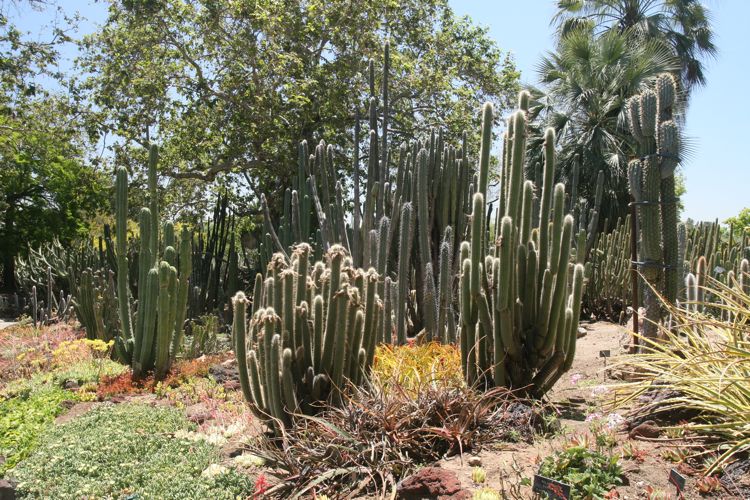 What we normally see in the southwestern deserts

Amazing blossoms!
Did you know? - The bodies of many cacti have become thickened during the course of evolution, and form water-retentive tissue and in many cases assume the optimal shape of a sphere or cylinder (combining highest possible volume with lowest possible surface area). By reducing its surface area, the body of the plant is also protected against excessive sunlight.

Colors attract bees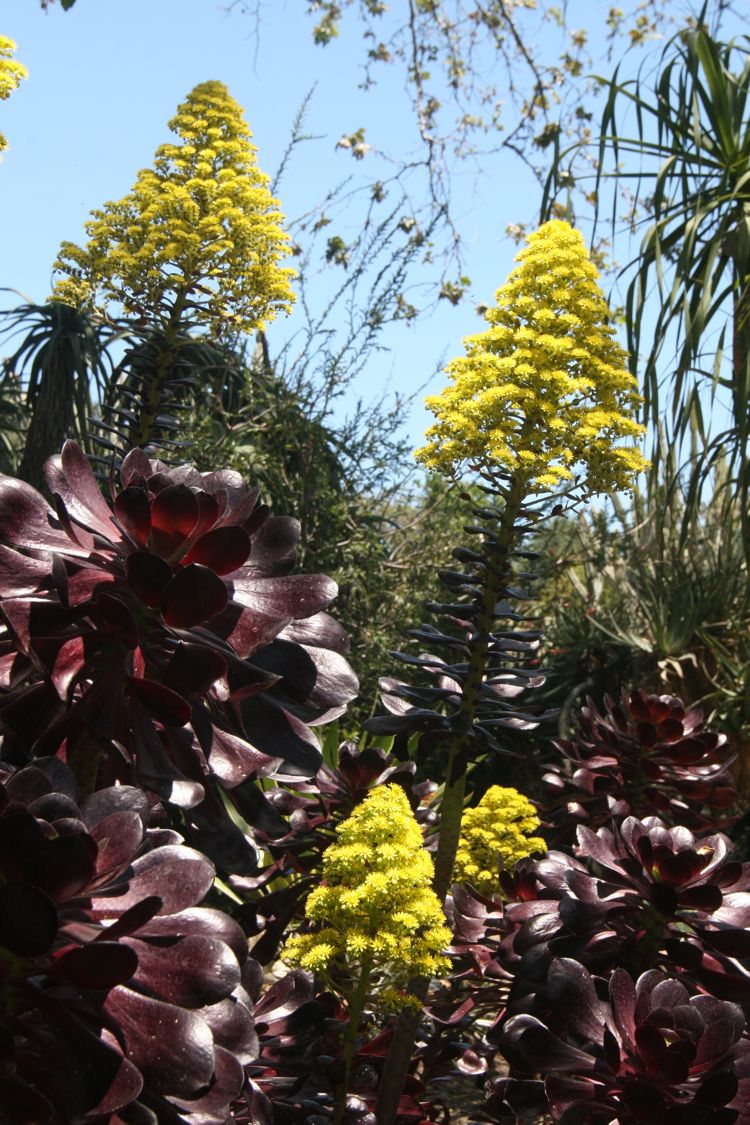 The garden is quite large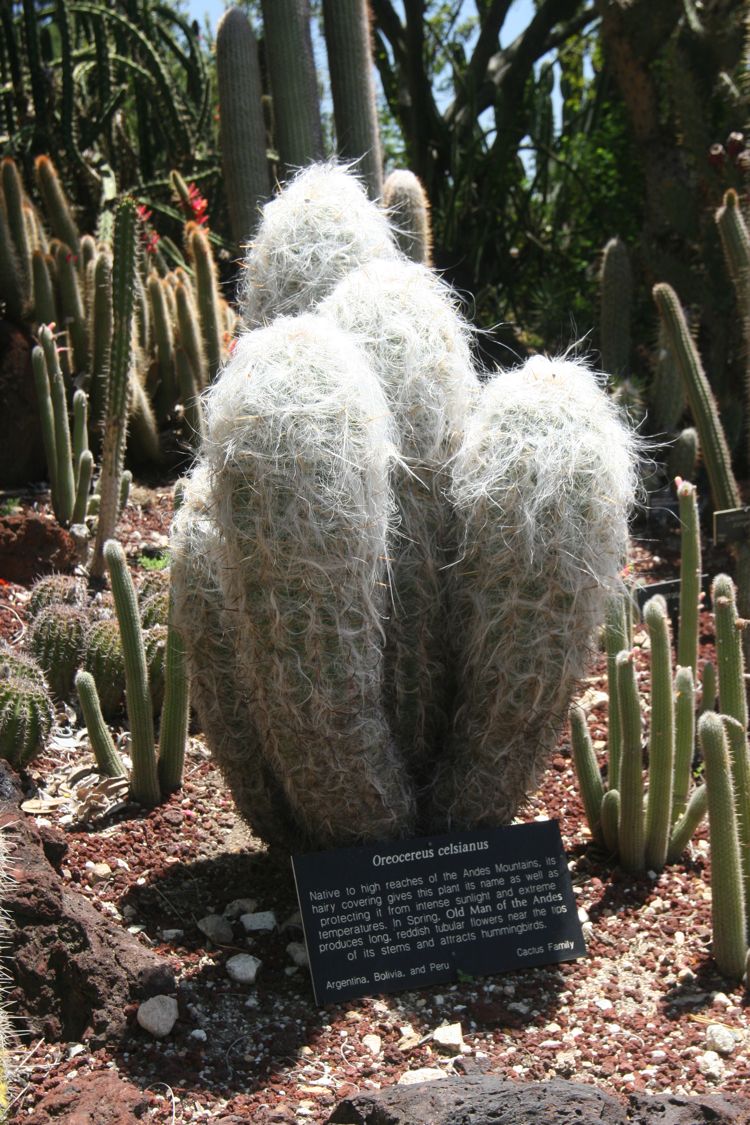 The "Old Man" cactus
Did you know? - Oreocereus is a genus of cacti (family Cactaceae), known only from high altitudes of the Andes. Its name was formed from Greek and means "mountain cereus".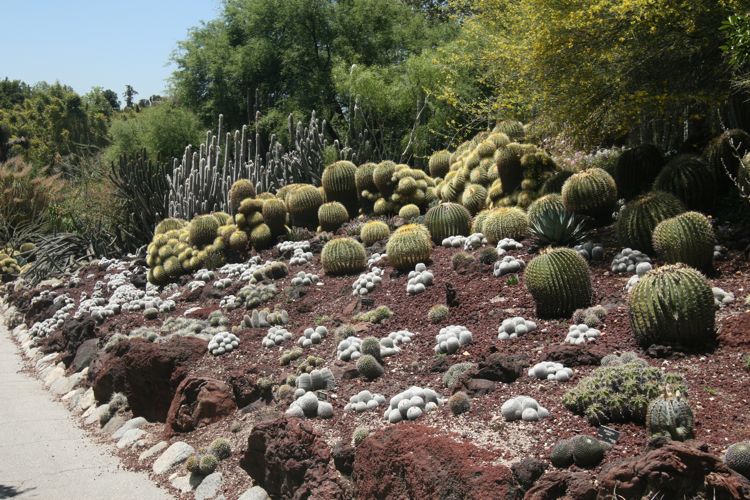 Mamilary garden... Duh!
Did you know? - Many people mistakenly believe that the common sight of a tipped over barrel cactus is due to the cactus falling over from water weight. Actually, barrel cacti fall over because they grow towards the sun, just like any other plant. Unlike other plants, however, the barrel cactus usually grows towards the south (to prevent sunburn), hence the name "compass cactus."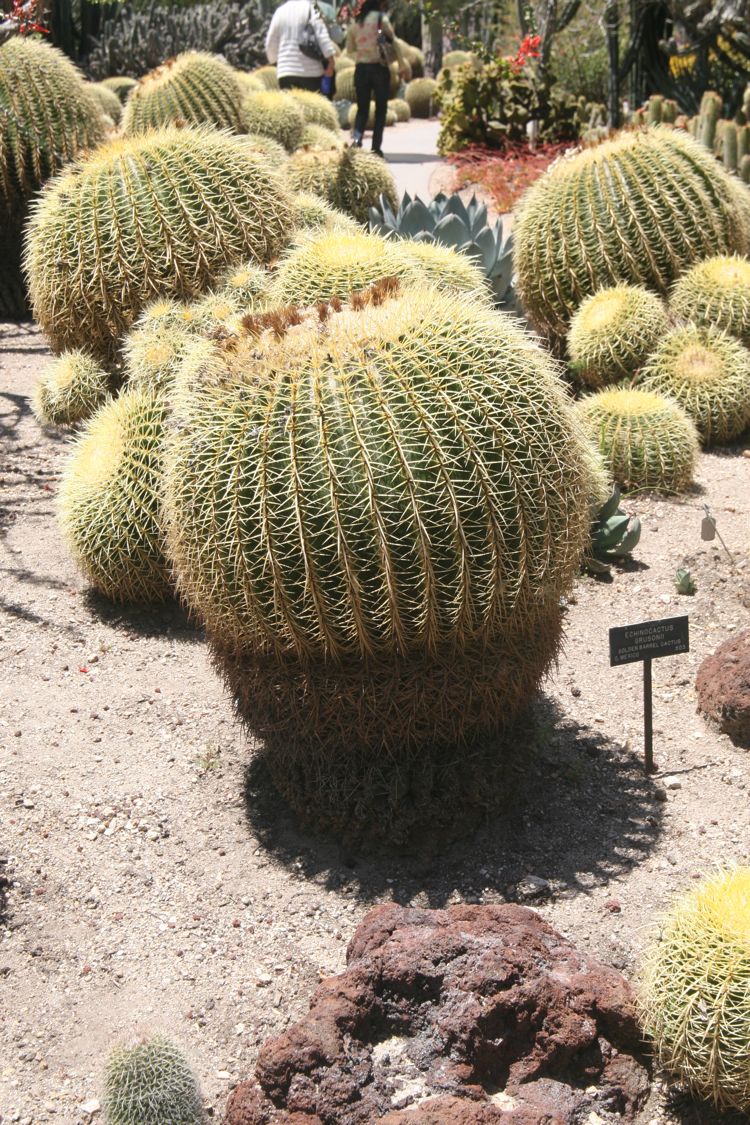 Amazing seeds
Did you know? - A barrel cactus is a member of the plant family Cactaceae, characterized by being approximately barrel-shaped. Barrel cacti are classified into the two genera Echinocactus and Ferocactus, both of which are found in the Southwest Desert of North America. Their pineapple-shaped fruits can be easily removed but are not recommended for eating. The barrel cactus may reach over a meter in height. Its ribs are numerous and pronounced and the spines are long and yellow. Small yellow flowers appear around the end of the plant only after many years. It is considered easy to grow and relatively fast growing. They may also produce round offshoots from the main stem, called pups.

The Docent showed us how the seed pods worked!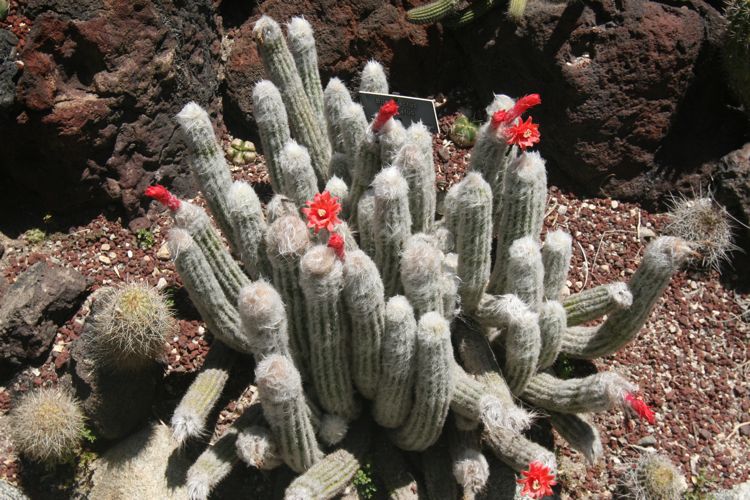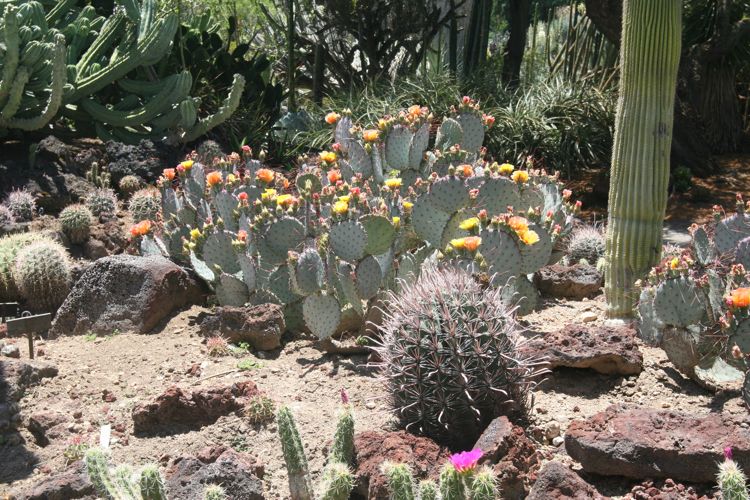 Colors everywhere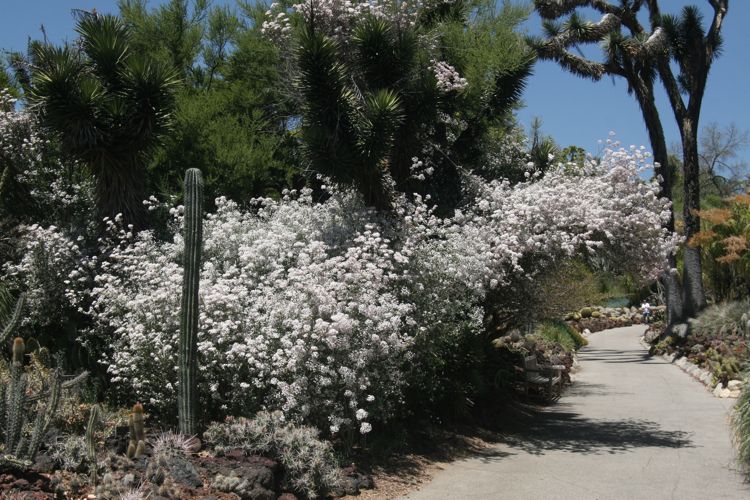 The whites were beautiful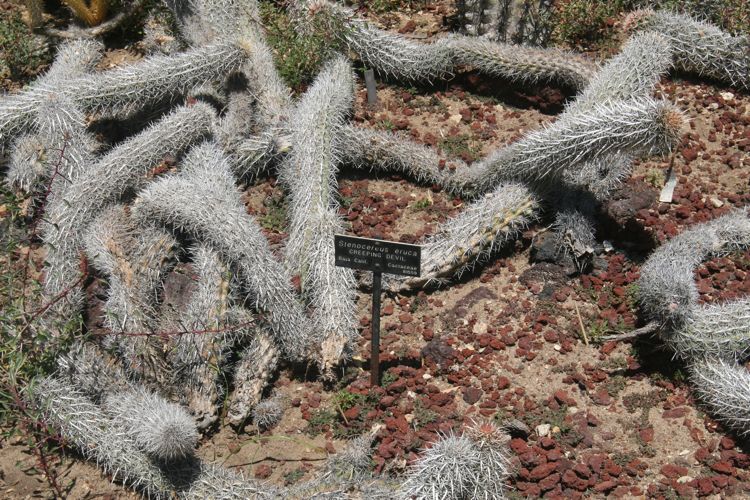 Used as fences in Mexico!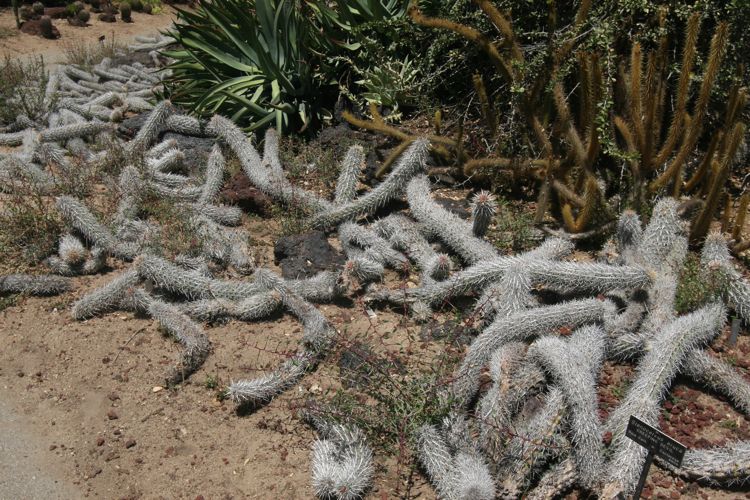 They last for a short period of time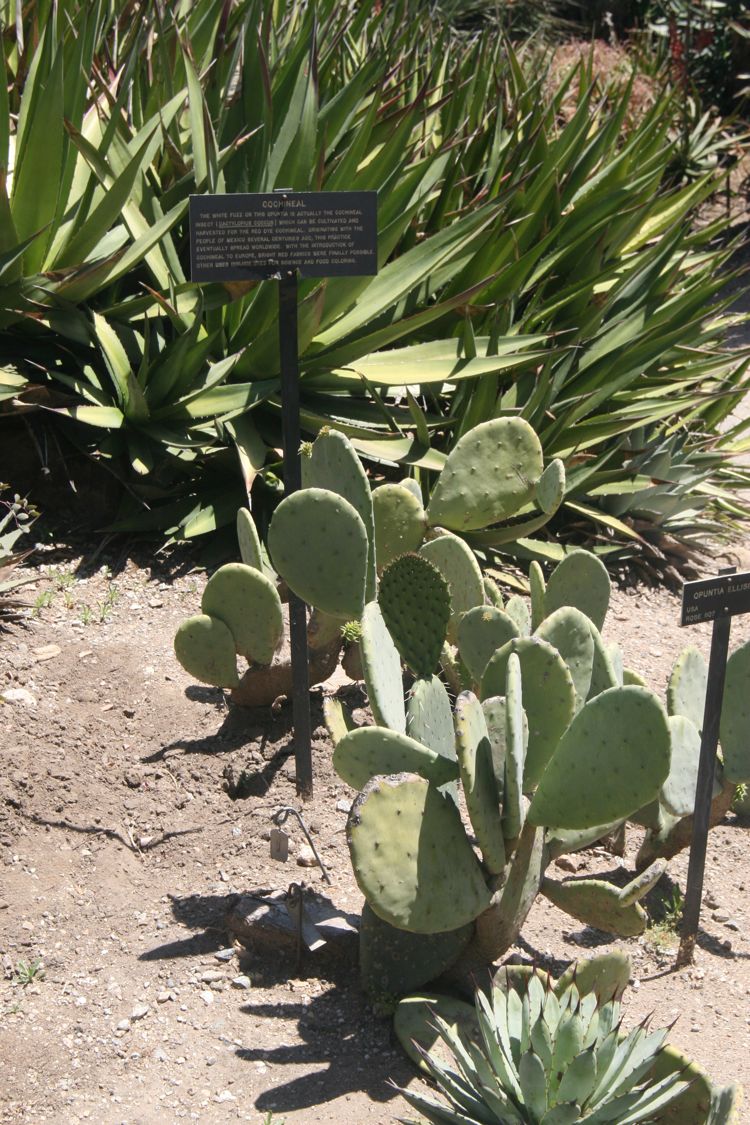 Edible cactus as well as a source of bright red dye!!
Did you know? - As well as garden plants, many cactus species have important commercial uses, some cacti bear edible fruit, such as the prickly pear and Hylocereus, which produces Dragon fruit or Pitaya. According to Reuters, the edible cactus, or nopal, industry in Mexico is worth $150 million each year and approximately 10,000 farmers cultivate the plant. Opuntia are also used as host plants for cochineal bugs in the cochineal dye industry in Central America.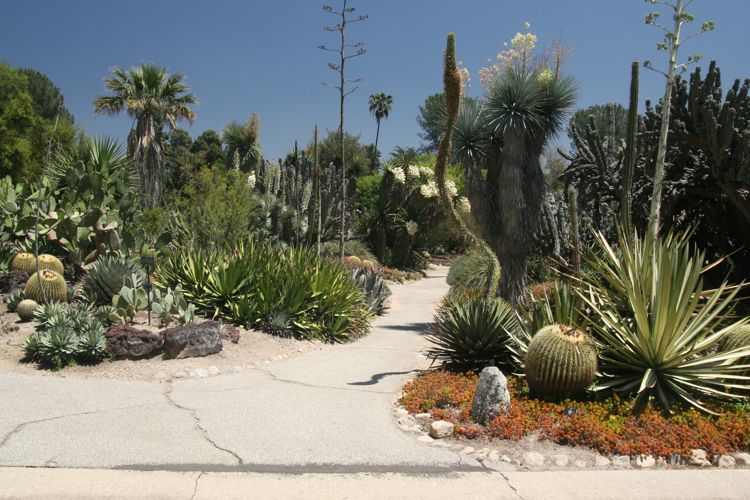 We enjoyed our walk throught the desert!