We Headed For The Autry National Center After Visiting The LA Zoo March 7th 2012
The Autry National Center, formed in 2003 by the merger of the Autry Museum of Western Heritage with the Southwest Museum of the American Indian and the Women of the West Museum, is an intercultural history center dedicated to exploring and sharing the stories, experiences, and perceptions of the diverse peoples of the American West.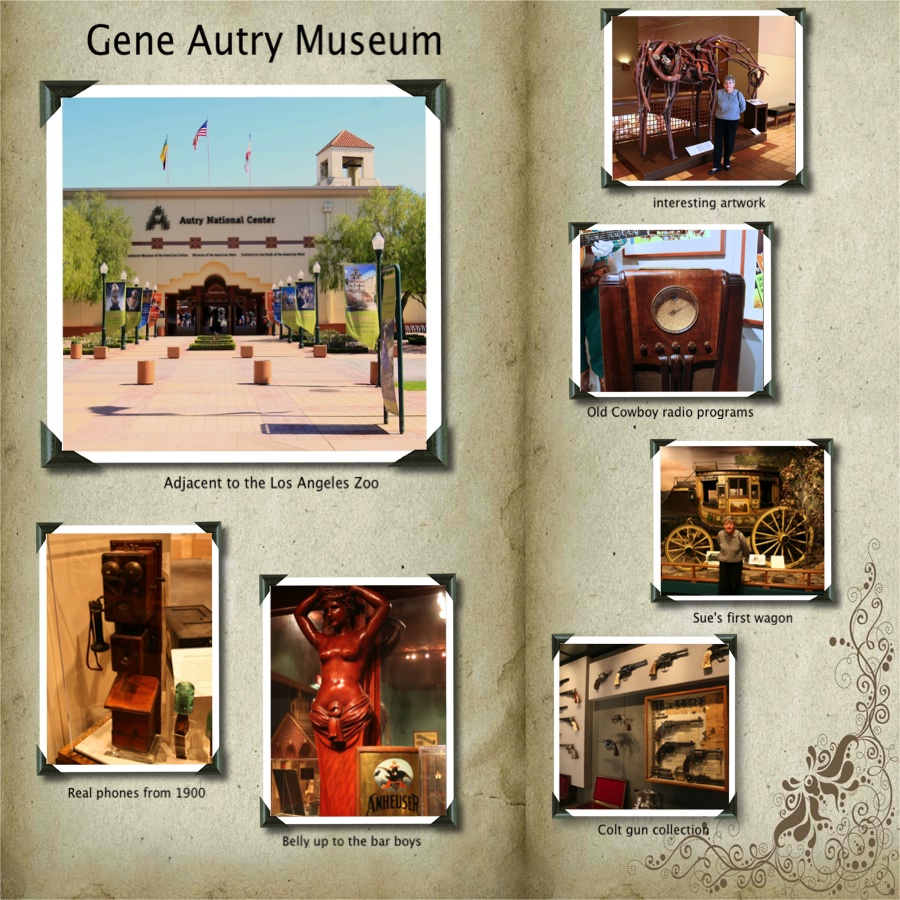 Enter Here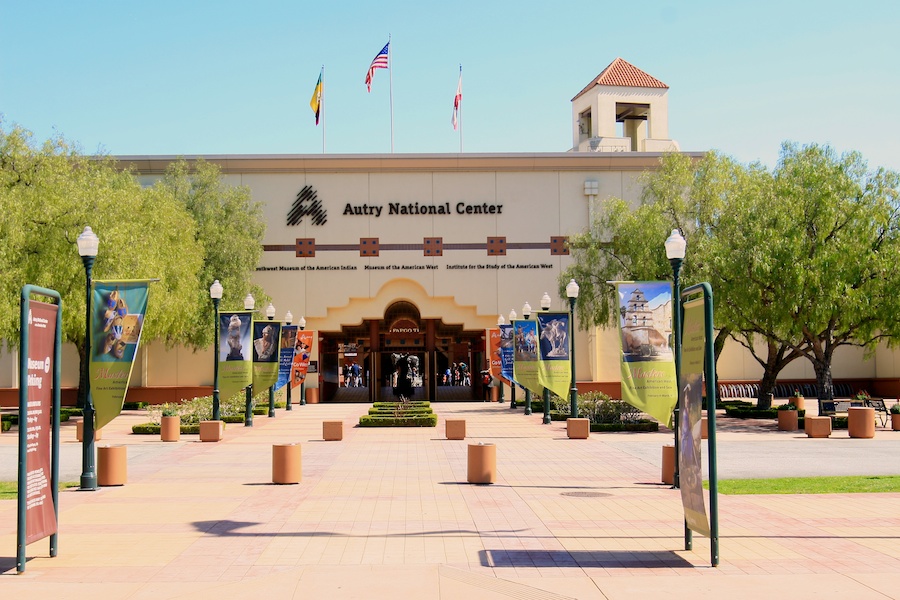 It was a short walk from the Zoo to the Center

Inside the square was entrances to the main museum as well as theaters

Gene welcomed us
Did You Know? - Orvon Grover Autry (September 29, 1907 – October 2, 1998), better known as Gene Autry was an American movie actor and a singer. He became famous starting in 1931 and lasting for three decades. He was also owner of a Major League Baseball team based in Los Angeles. His is best known for the song "Back in the Saddle Again" but he also performed many Christmas songs.
Did You Know? - While working as a telegrapher, Autry would sing and accompany himself on the guitar to pass the lonely hours, especially when he had the midnight shift. One night he got encouragement to sing professionally from a customer, the famous humorist and wit, Will Rogers, who had heard Autry singing.
The Have Almost 14,000 Indian Baskets

It was interesting especially with the video presentations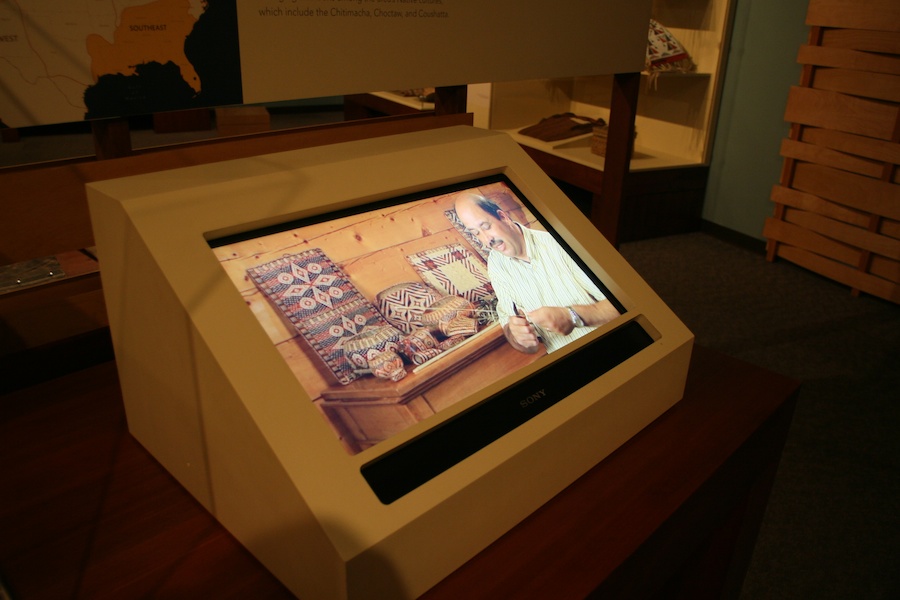 The 2-3 minute long interviews brought the baskets to life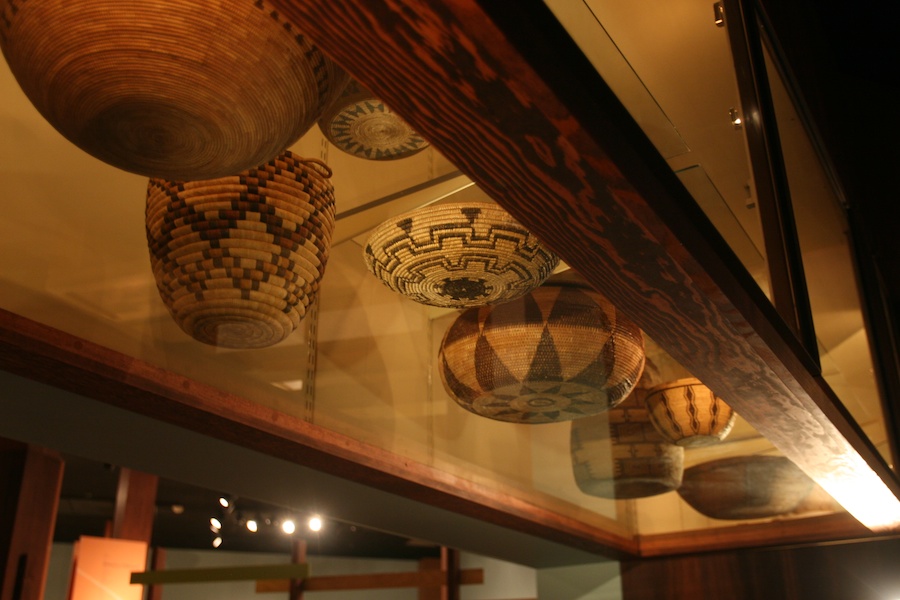 Sue loved the arch that we walked under where we could see the bottom of the baskets
The Museum Was Beautiful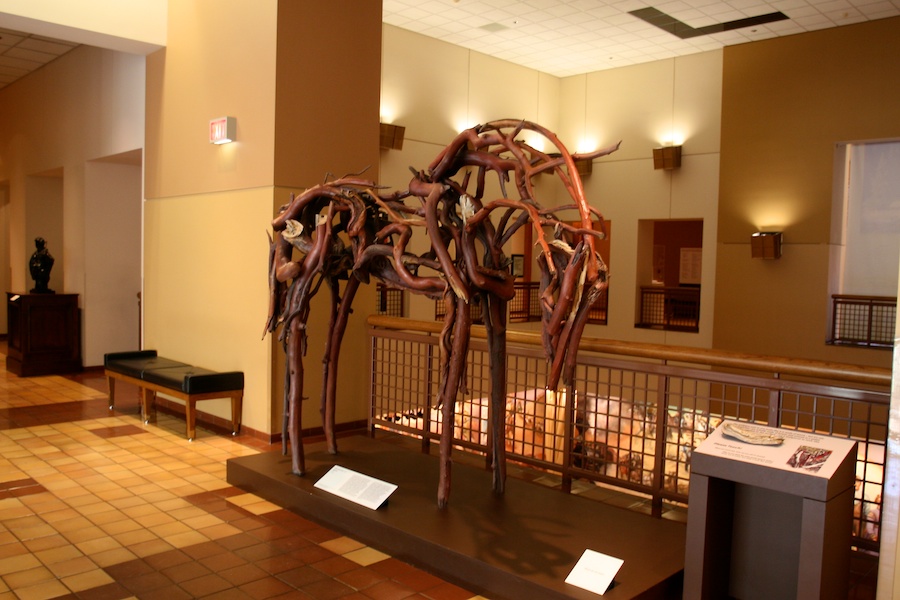 We thought this was a wooden horse but....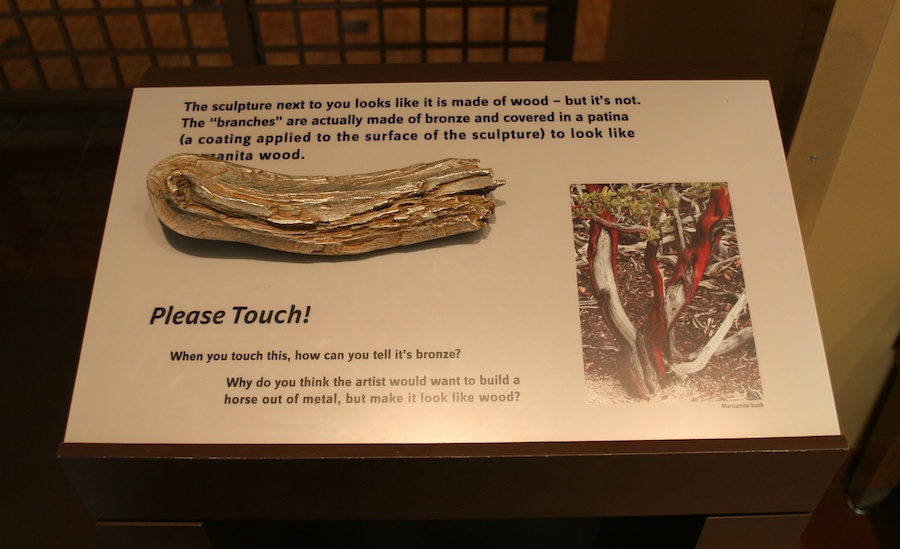 Fascinating piece of art
We Walked Through The Various Areas In The Museum

A piano that was shipped to California in 1906

Original Cigar Store Indian
Did You Know? - The cigar store Indian or wooden Indian is an advertisement figure, in the likeness of an American Indian, made to represent tobacconists, much like: barber poles advertise barber shops; Show globe for an apothecary; or the three gold balls of the pawn shop. The figures are often three-dimensional wooden sculptures several feet tall – up to life-sized. They are still occasionally used for their original advertising purpose but are more often seen as decorations or advertising collectibles.

A walk through the town

Eddie was a great singer
Did You Know? - Eddie Dean (July 9, 1907 – March 4, 1999) was an American western singer and actor whom Roy Rogers and Gene Autry termed the best cowboy singer of all time. Dean was best known for "I Dreamed Of A Hill-Billy Heaven" (1955), which became an even greater hit for Tex Ritter in 1961.

The "B" movies

Bill Pickett was famous in the 1930's
Did You Know? - Willie M. "Bill" Pickett (December 5, 1870 - April 2, 1932 ) was a cowboy and rodeo performer. Pickett's image on a handbill advertising the movie "The Bull-Dogger," released in 1922 by The Norman Film Manufacturing Company. Pickett was billed as "the world's colored champion" in "death-defying feats of courage and skill."
Pickett was born in the Jenks-Branch community of Travis County, Texas. He was the second of 13 children born to Thomas Jefferson Pickett, a former slave, and Mary "Janie" Gilbert. Pickett had 4 brothers and 8 sisters. The family's ancestry was African, white and Cherokee Native American.

I remember watching his movies
Did You Know? - 1926 - When Lew Walters and his three henchmen kidnap Millie and her child, her brother Jim Carson sets out to find her. Now known as Jim Lassiter, he kills the three henchman. In Cottonwood County he joins up with rancher Jane Witherspoon in her fight against the rustling Riders of the Purple Sage. The crooked County Judge is Dyer, who unknown to Lassiter is really Lew Walters.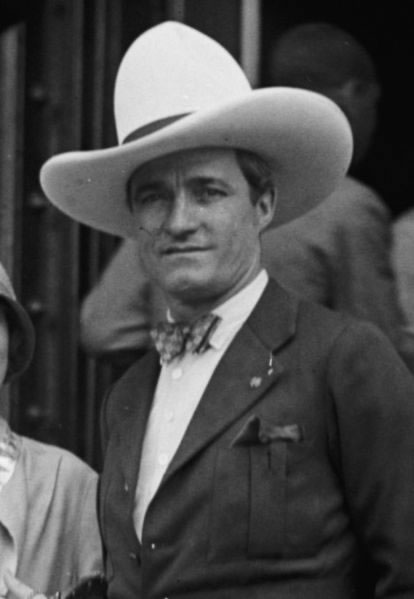 Tom Mix in 1925
Did You Know? - Thomas Edwin "Tom" Mix (born Thomas Hezikiah Mix; January 6, 1880 – October 12, 1940) was an American film actor and the star of many early Western movies. He made a reported 336 films between 1910 and 1935, all but nine of which were silent features. He was Hollywood's first Western megastar and is noted as having helped define the genre for all cowboy actors who followed.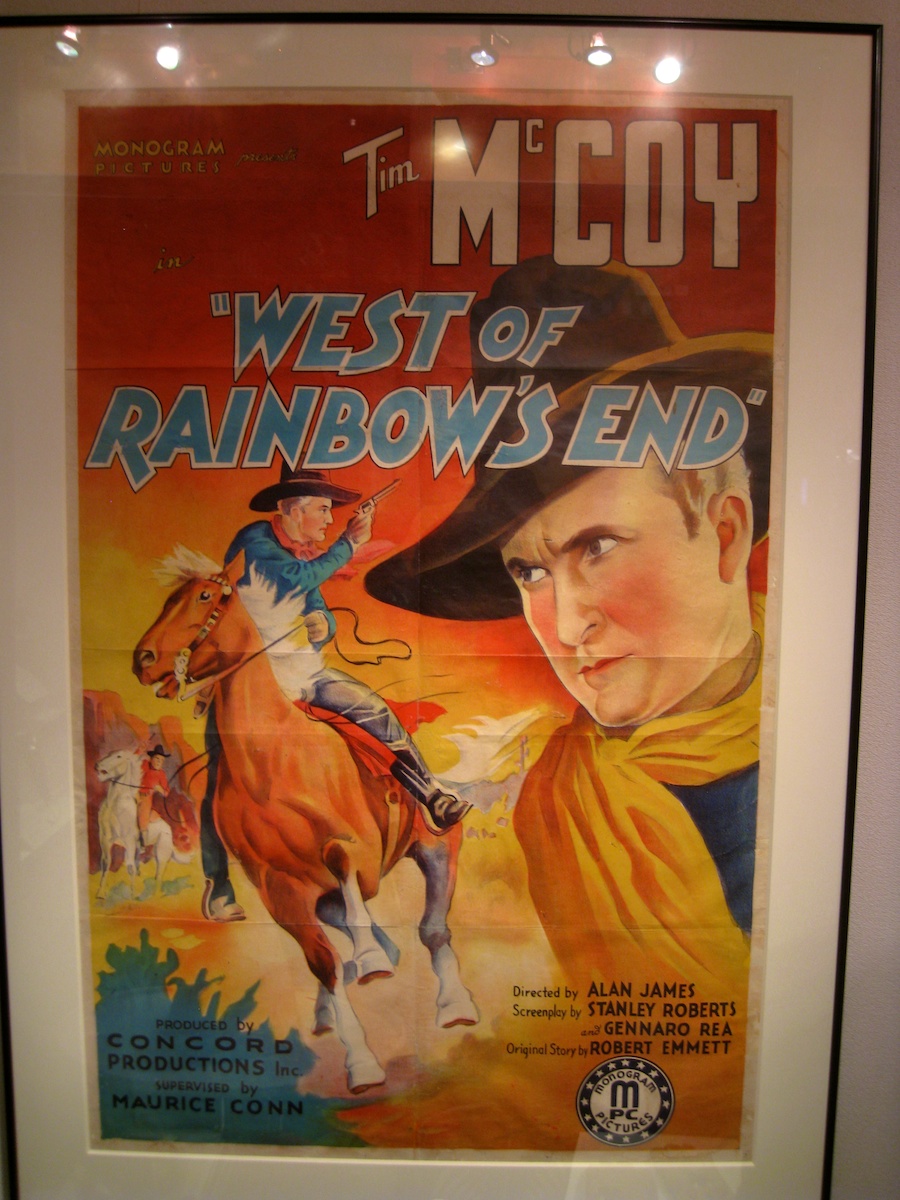 A real military officer and Indian expert
Did You Know? - Col. Tim McCoy (born Timothy John Fitzgerald McCoy April 10, 1891 – January 29, 1978) was an American actor, military officer, and expert on American Indian life and customs.
In 1922, he was asked by the head of Famous Players-Lasky, Jesse L. Lasky, to provide Native American extras for the Western extravaganza, The Covered Wagon (1923). He brought hundreds of "his" Indians to the Utah location and served as technical advisor on the film. After the filming was completed, McCoy was asked to bring a much smaller group of Indians to Hollywood, for a stage presentation preceding each showing of the film. McCoy's stage show was very popular, running eight months in Hollywood and several more months in London and Paris. McCoy returned to his Wyoming ranch, but Irving Thalberg of MGM soon signed him to a contract to star in a series of outdoor adventures and McCoy rose to stardom.

Loved his movies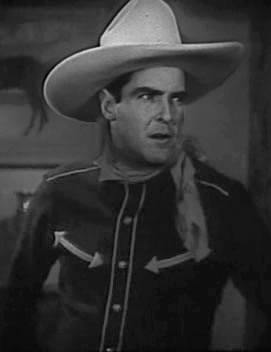 1934
Did You Know? - Ken Maynard (July 21, 1895 – March 23, 1973) was an American motion picture stuntman and actor.
Born Kenneth Olin Maynard in Vevay, Indiana, he was one of five children. His younger brother, Kermit Maynard, also became a stuntman and actor.
Working at carnivals and circuses, starting at age 16, Maynard became an accomplished horseman. As a young man, he performed in rodeos and was a trick rider with Buffalo Bill's Wild West Show. During World War I, he served in the United States Army.
After the war, Maynard returned to show business as a circus rider with Ringling Brothers. When the circus was playing in Los Angeles, California, actor Buck Jones encouraged Maynard to try work in the movies. Maynard soon had a contract with Fox Studios.
With his white cowboy hat, fancy shirt, and pair of six-shooters, from the 1920s to the mid-1940s, Maynard appeared in more than 90 films. However, his alcoholism severely impacted his life and his career ended in 1944. He made appearances at state fairs and rodeos.He then owned a small circus operation featuring rodeo riders but eventually lost it to creditors. The significant amount of money he had earned vanished, and he lived a desolate life in a rundown mobile home. During these years, Maynard was supported by an unknown benefactor, long thought to be Gene Autry.
Movies, Radio, Television... Cowboys Were Everywhere

I remember listening to the cowboy shows on the radio... Do you???
Did You Know? - Melody Ranch (also known as Gene Autry's Melody Ranch) is a 1940 Western film which tells the story of a singing cowboy who returns to his hometown to restore order when his former childhood enemies take over the frontier town. LISTEN RIGHT HERE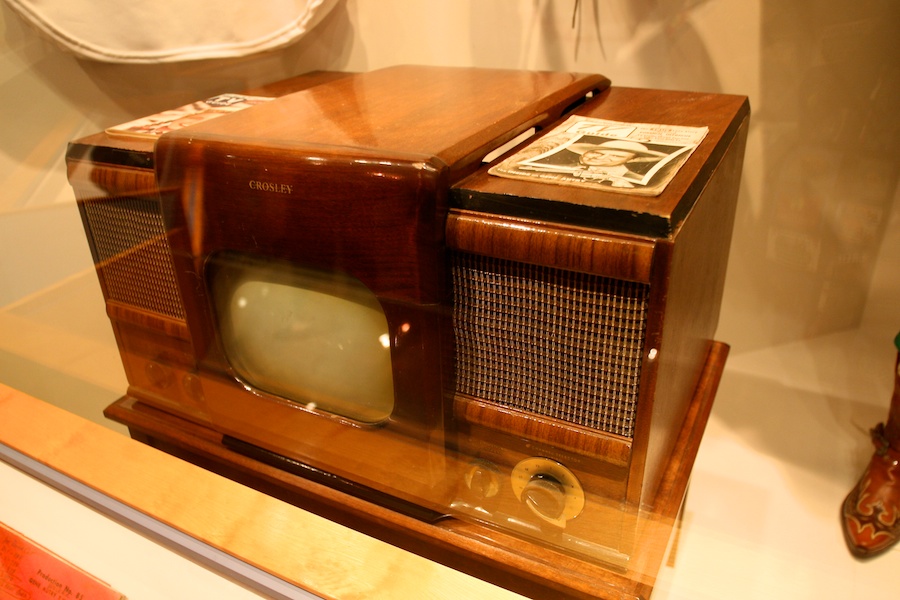 Cowboys came to live on TV... This is a 1949 Crosley TV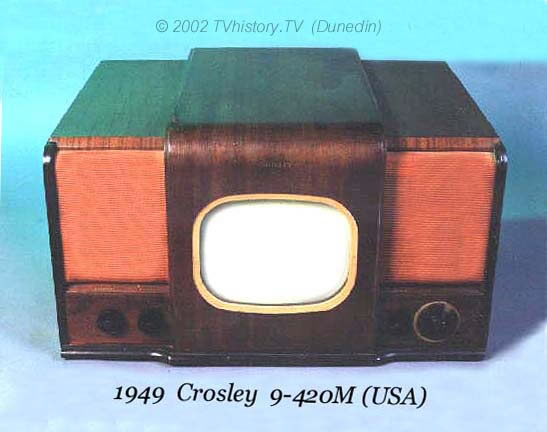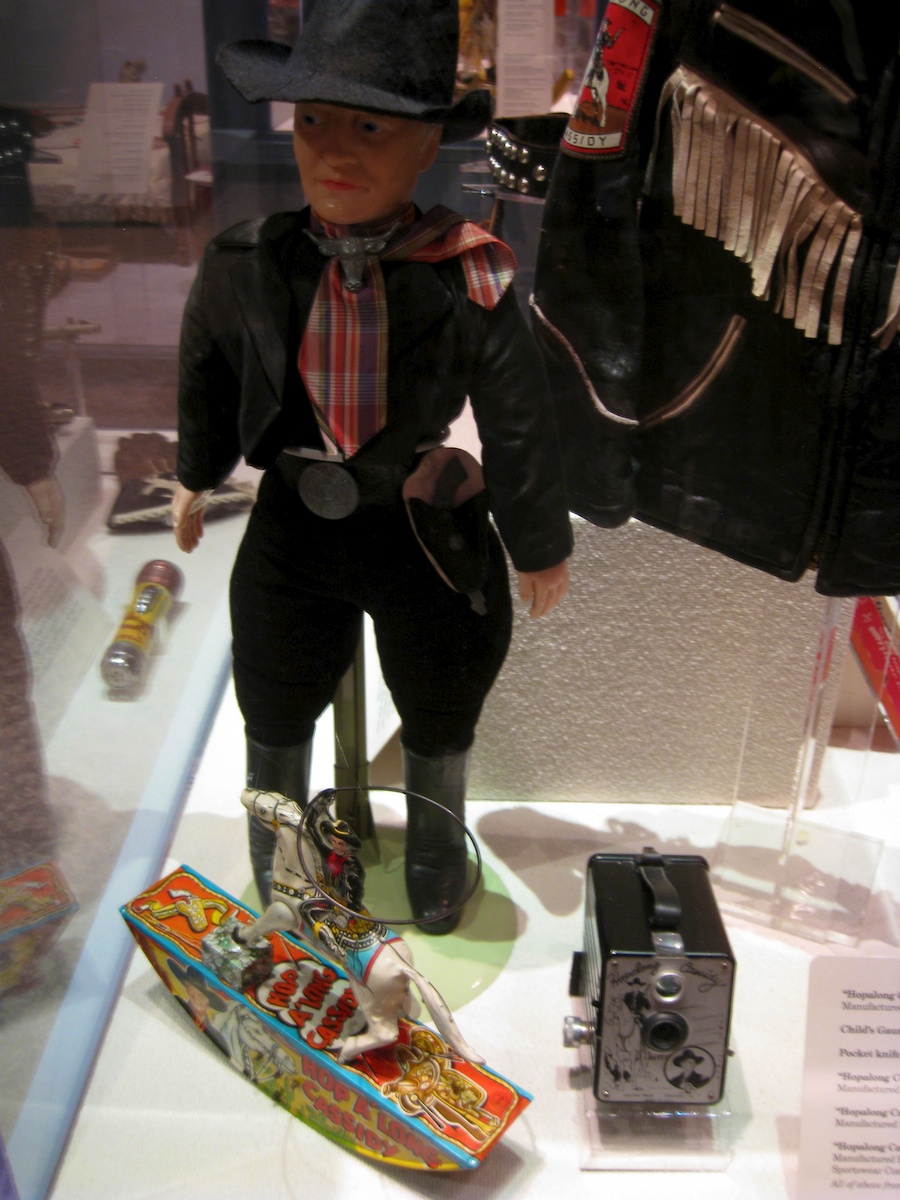 Hoppalong Cassidy... My Hero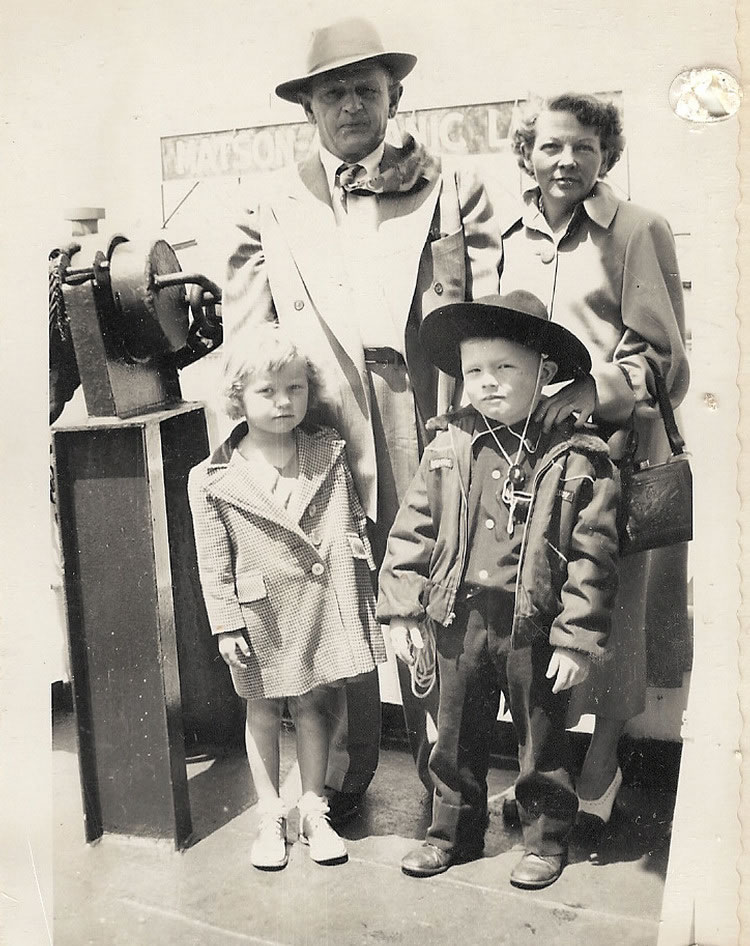 NO LAUGHING... Paul in 1950 dressed as Hoppy (Complete with a rope)
That's cousin Claudia on the left

Paul remembers it well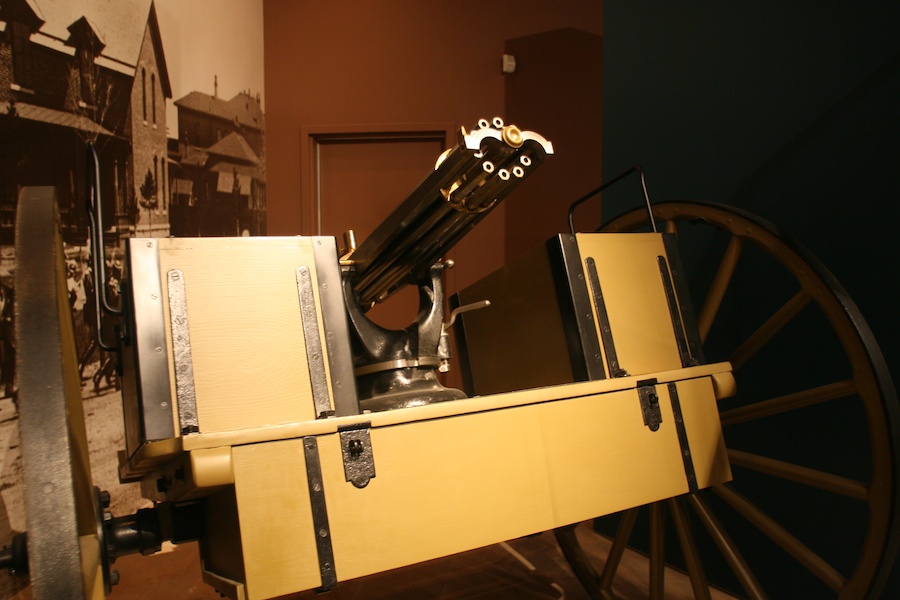 A gattling gun needed to fight the Indians
Did You Know? - The Gatling gun is one of the best known early rapid-fire weapons and a forerunner of the modern machine gun. It is well known for its use by the Union forces during the American Civil War in the 1860s, which was the first time it was employed in combat. Later it was also famously used in the assault on San Juan Hill during the Spanish-American War.
The Gatling gun's operation centered on a cyclic multi-barrel design which facilitated cooling and synchronized the firing/reloading sequence. Each barrel fired a single shot when it reached a certain point in the cycle, after which it ejected the spent cartridge, loaded a new round, and in the process, cooled down somewhat. This configuration allowed higher rates of fire to be achieved without the barrel overheating.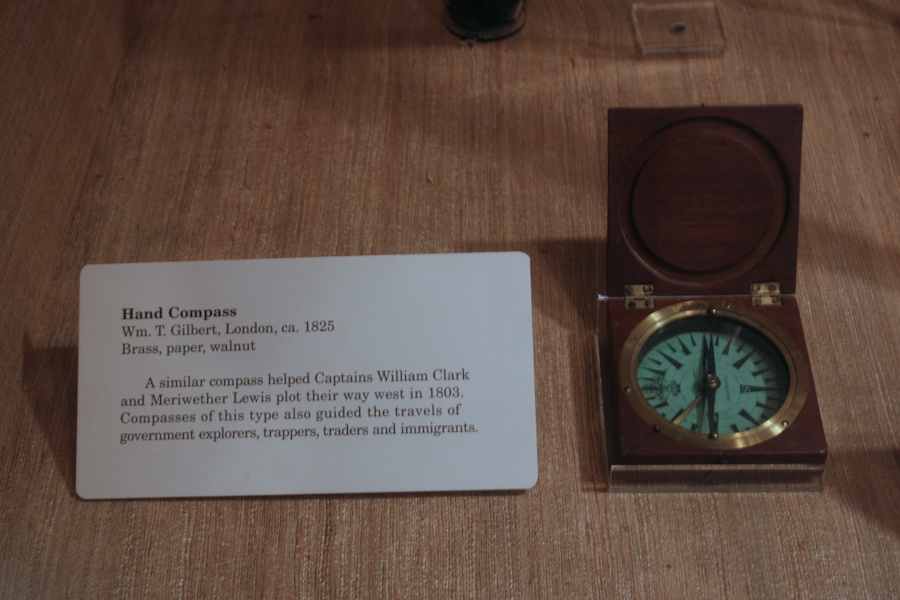 Doesn't look much different from today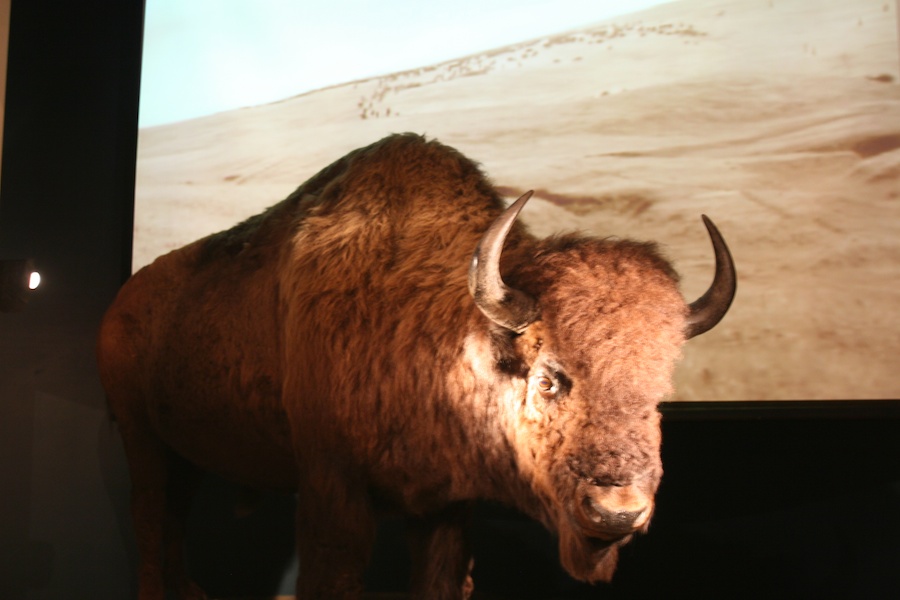 Buffaloes were everywhere
Did You Know? - The American bison (Bison bison), also commonly known as the American buffalo, is a North American species of bison that once roamed the grasslands of North America in massive herds. Their range once roughly comprised a triangle between the Great Bear Lake in Canada's far northwest, south to the Mexican states of Durango and Nuevo León, and east along the western boundary of the Appalachian Mountains. Because of commercial hunting and slaughter in the 19th century, the bison nearly went extinct and is today restricted to a few national parks and reserves.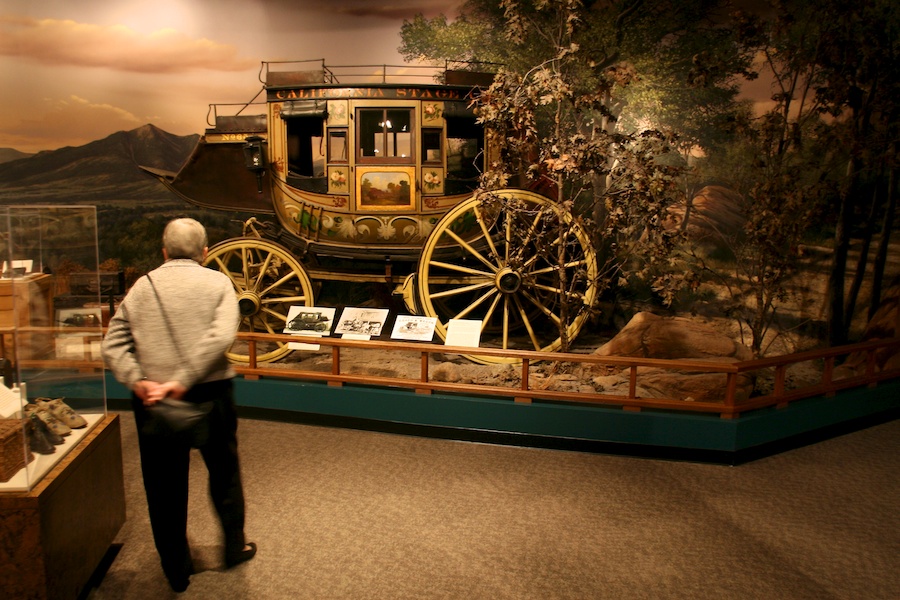 The Stagecoach was a restored original
Did You Know? - A stagecoach is a type of covered wagon for passengers and goods, strongly sprung and drawn by four horses, usually four-in-hand. Widely used before the introduction of railway transport, it made regular trips between stages or stations, which were places of rest provided for stagecoach travelers. The business of running stagecoaches or the act of journeying in them was known as staging. The stagecoach traveled at average speeds between four and seven miles per hour with the total daily mileage covered anywhere from 70 to up to 120 miles.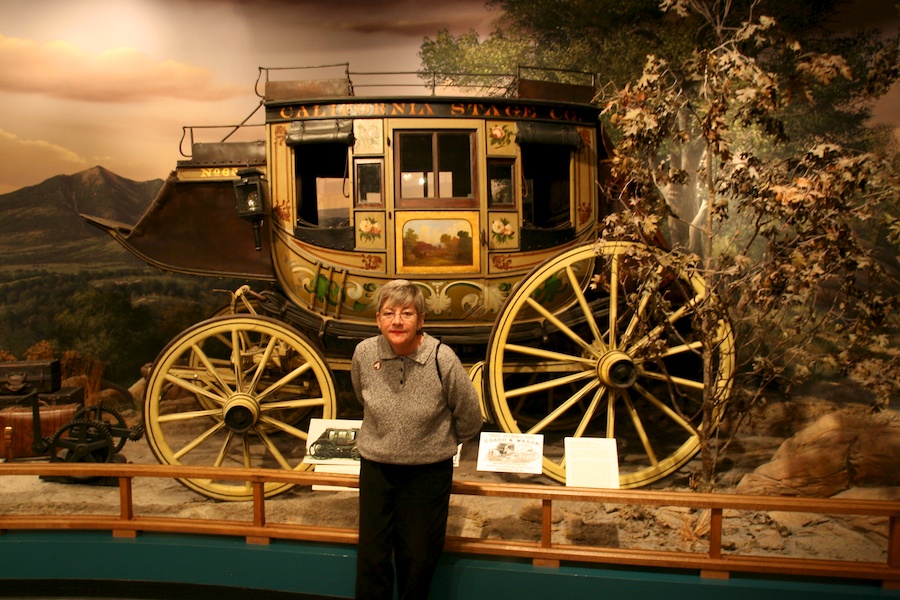 Sue wants to go on a ride

When they found it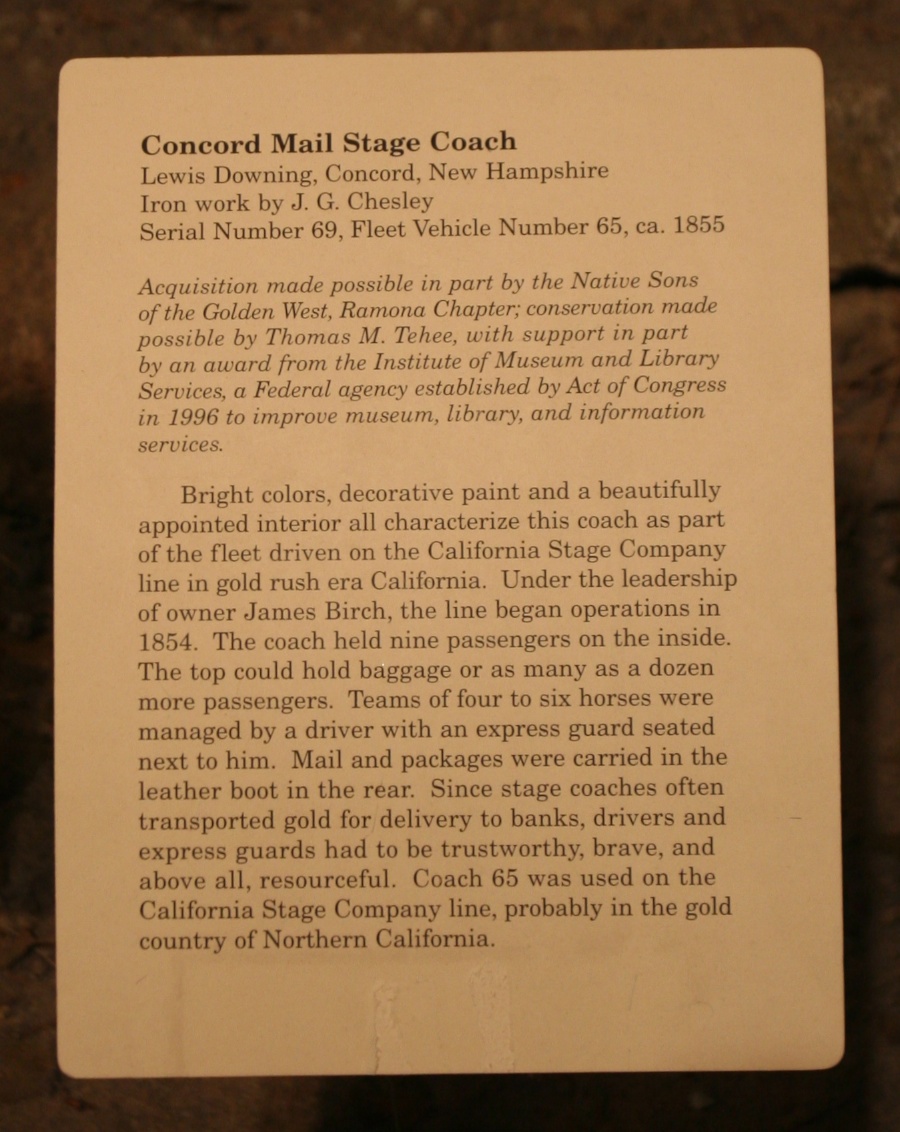 Did You Know? - The first Concord stagecoach was built in 1827. Abbot Downing Company employed leather strap braces under their stagecoaches which gave a swinging motion instead of the jolting up and down of a spring suspension. The company manufactured over forty different types of carriages and wagons at the wagon factory in Concord, New Hampshire.
Concord stagecoaches were built so solidly it became known they didn't break down but just wore out. The Concord stagecoach sold throughout South America, Australia, and Africa. Over 700 Concord stagecoaches were built by the original Abbot Downing Company before it disbanded in 1847.
The company was still building coaches, wagons, and carriages according to their business card of 1898. In his 1861 book Roughing It, Mark Twain described the Concord stage's ride as like "a cradle on wheels".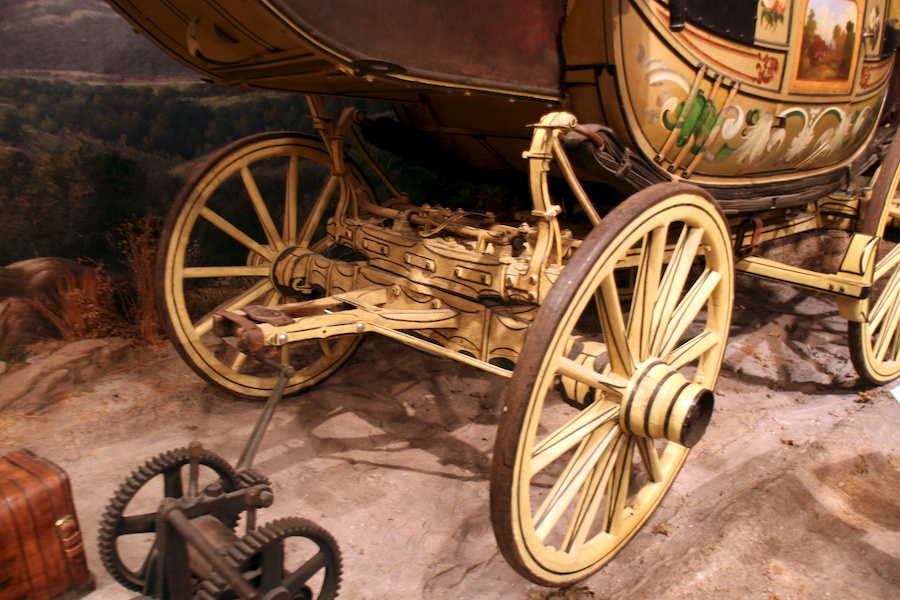 Amazing wooden structure underneath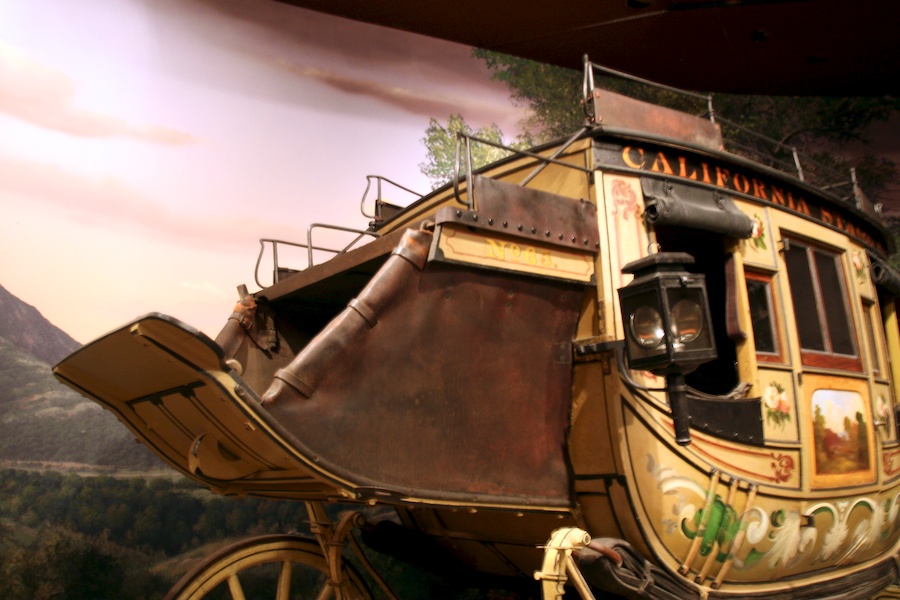 Obviously new leather and paint but elsewhere it is an original

It was in a nice setting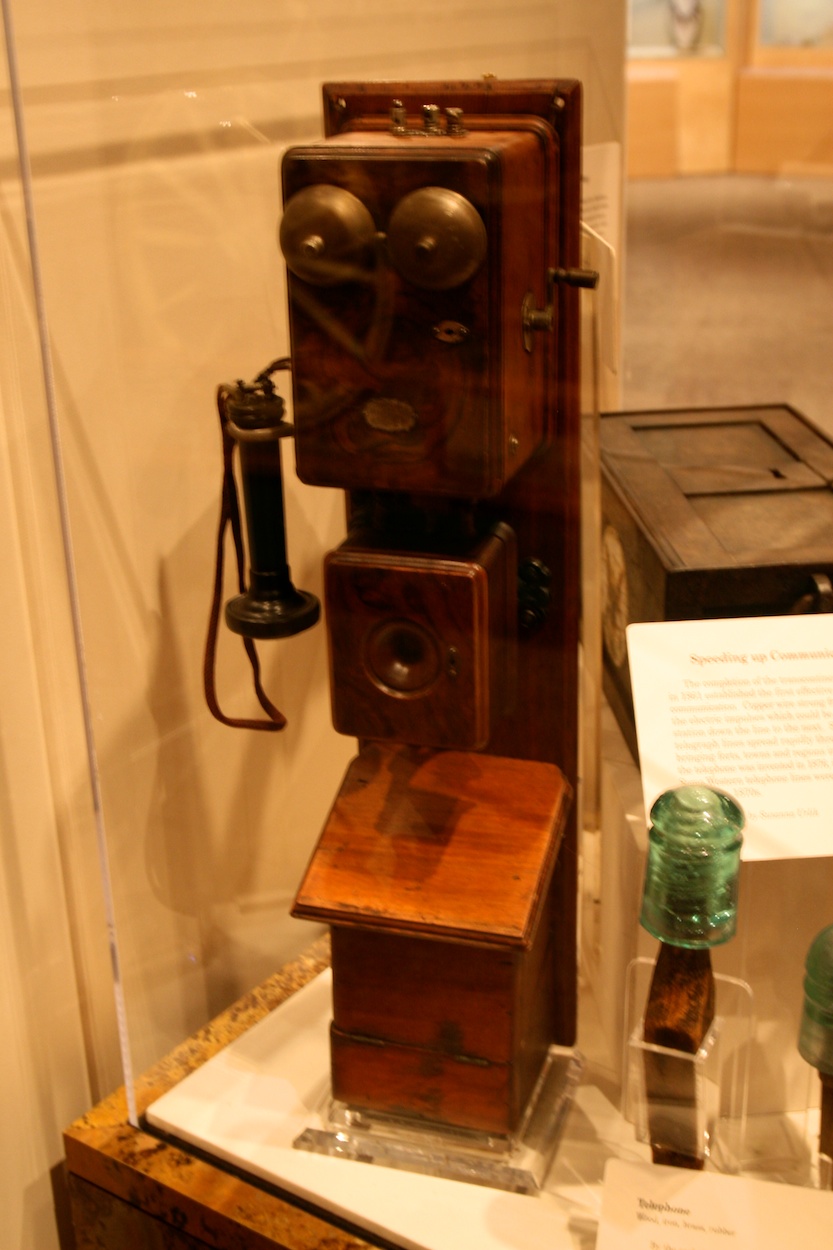 Checkout the phone... You speak into the wooden box
Railroads Changed The West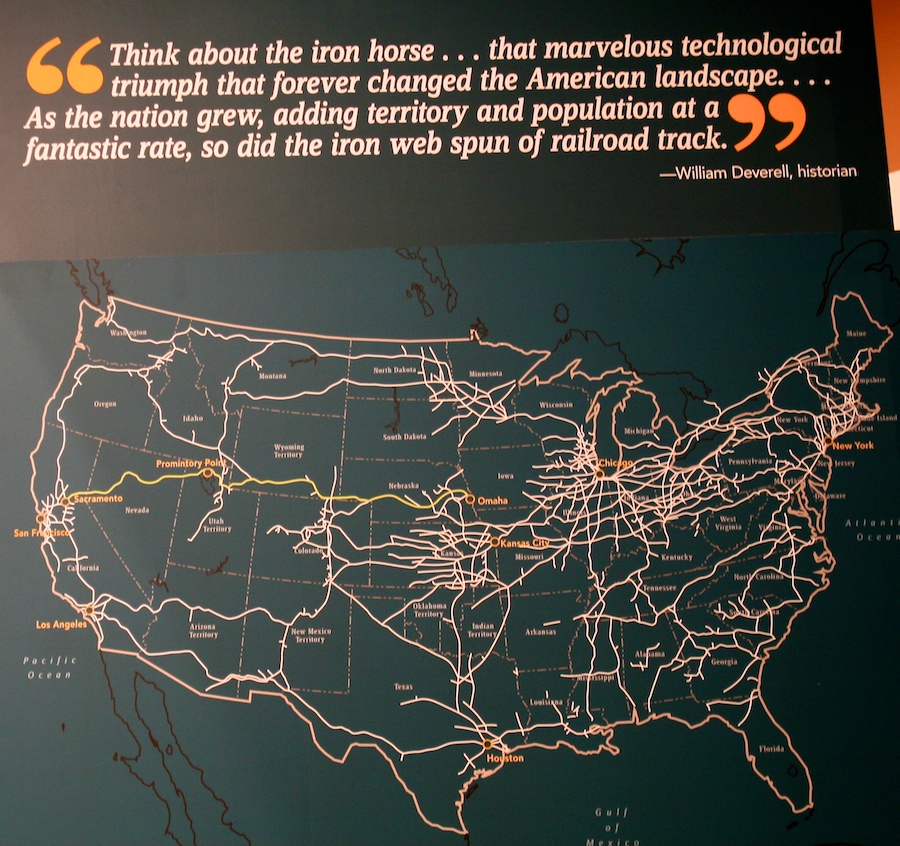 See where it did NOT go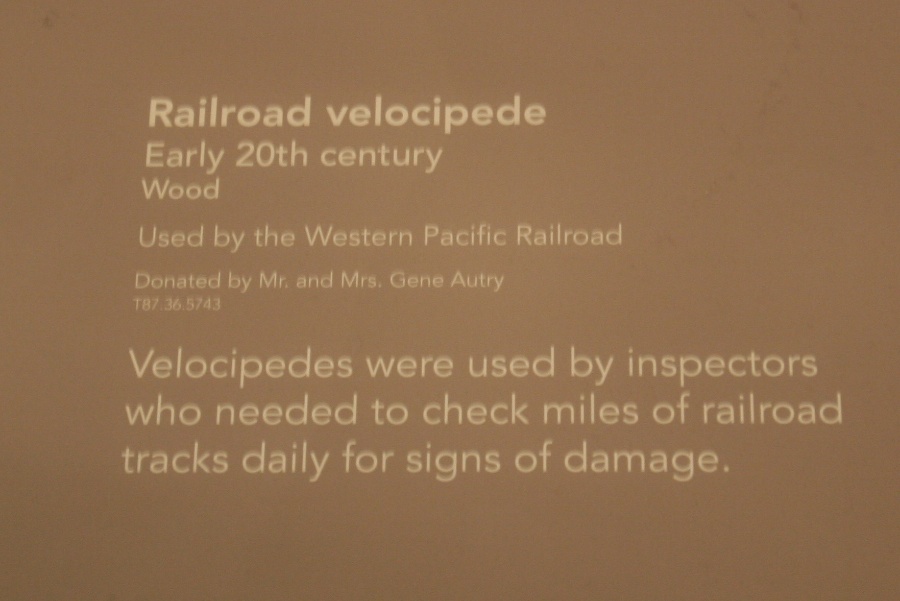 Circa 1880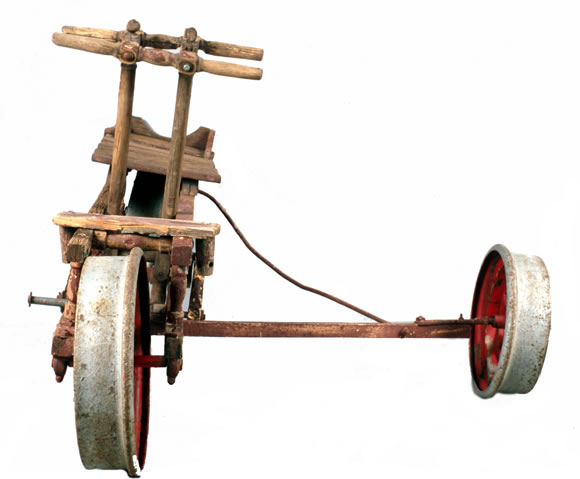 Did You Know? - The 3-wheeled Velocipede Hand Car came into popular use on American railroads during the 1880's. It was specially adapted for the use of Road Masters, Bridge Inspectors, Telegraph Line Repairers, and Crosstie Inspectors. However, the Velocipede was useful for all types of rail work where one or two men wished to go over the line at will.
A number of manufacturers supplied Velocipedes to the railroads. The Sheffield Company of Three Rivers, Michigan was the first in 1878, when founder George Sheffield saw the potential in selling Velocipedes with flanged wheels to railway companies.

Used by the Station Masters
Did You Know? - A description of how track inspectors used velocipedes is included in the 1897 book The American Railway:
One of the habitués of every station is the section-master, who looks after three, five, or ten miles of track and a gang of from five to twenty-five men who keep it in repair. He is not much seen, because he is out on the road most of the time; and his duties are not of a kind that the reader could study, on paper, to much advantage; but he deserves mention because his place is a really important one. Railroad tracks . . . must be constantly watched to see that they do not fall even a little below their highest standard. This care-taking can be intrusted only to one who has had long experience at the work. In violent rain-storms the trackman must be on duty night and day and patrol the whole length of his division to see that gravel is not washed over the track or out from under it. Though roughly dressed and sunburnt, he is an important personage in the eye of the engineer of a fast express train.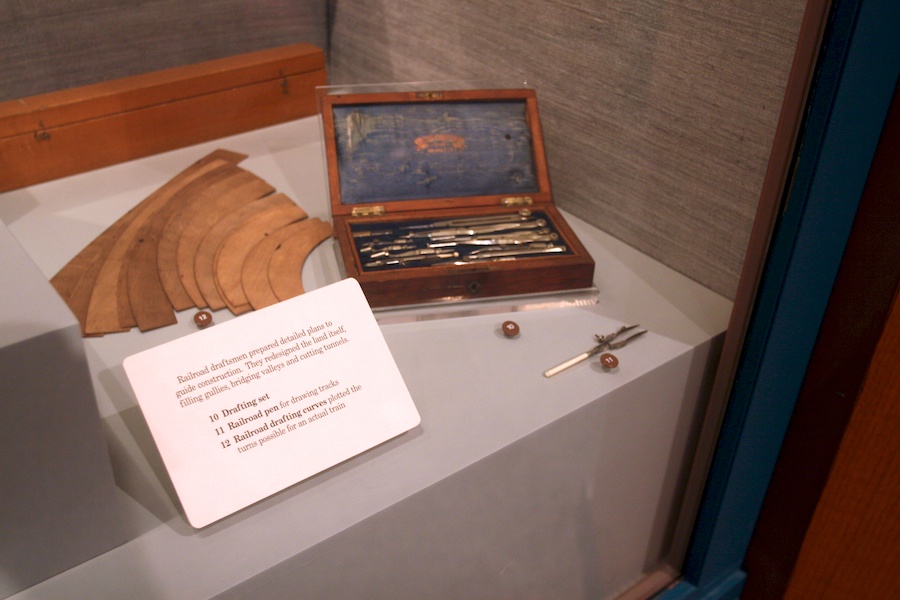 The engineers drafting sets used to layout the railways

The peddles go up and down... not around ... The "Pebby-Farthing" Cycle
Did You Know? - This type of bicycle was retronymed the "ordinary" (since there were then no other kind) and was later nicknamed "penny-farthing" in England (a penny representing the front wheel, and a coin smaller in size and value, the farthing, representing the rear). They were fast, but unsafe. The rider was high up in the air and traveling at a great speed. If he hit a bad spot in the road he could easily be thrown over the front wheel and be seriously injured (two broken wrists were common, in attempts to break a fall) or even killed.
"Taking a header" (also known as "coming a cropper"), was not at all uncommon. The rider's legs were often caught underneath the handlebars, so falling free of the machine was often not possible. The dangerous nature of these bicycles (as well as Victorian mores) made cycling the preserve of adventurous young men.

An early Kodak camera and wooden ice skates used on the prairie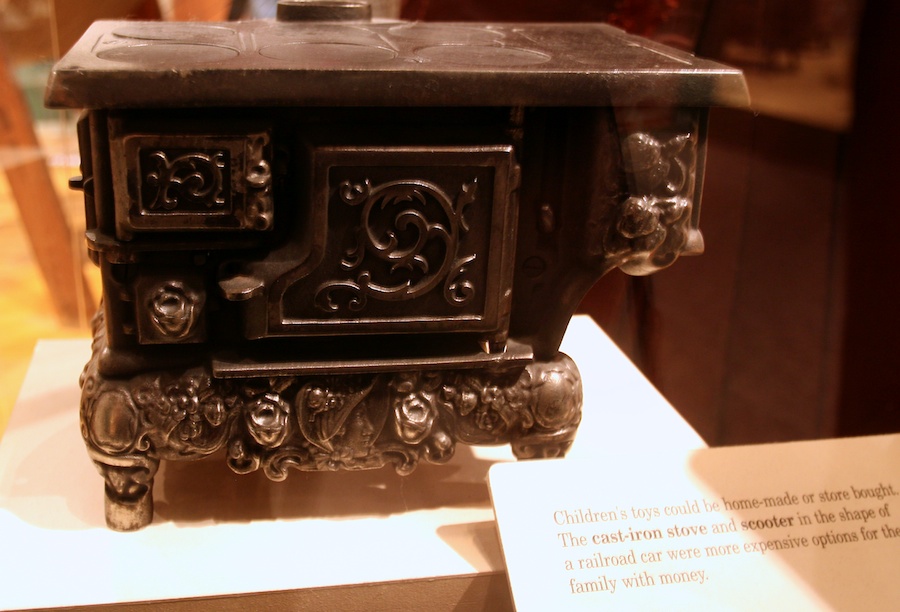 Sue had one of these with small pots and pans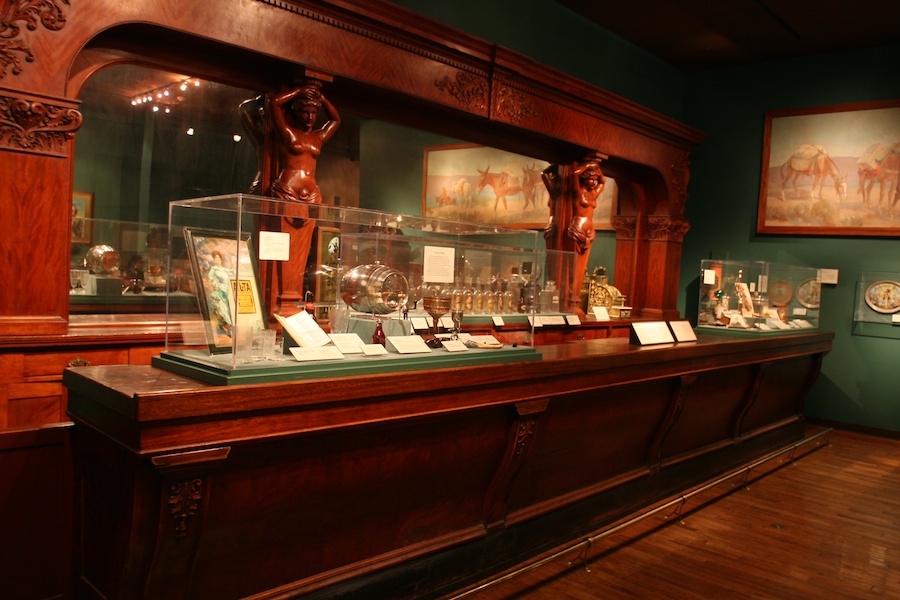 Paul would like one of these in the front room

An 1891 drink receipt book

Early lime squeezers and cork puller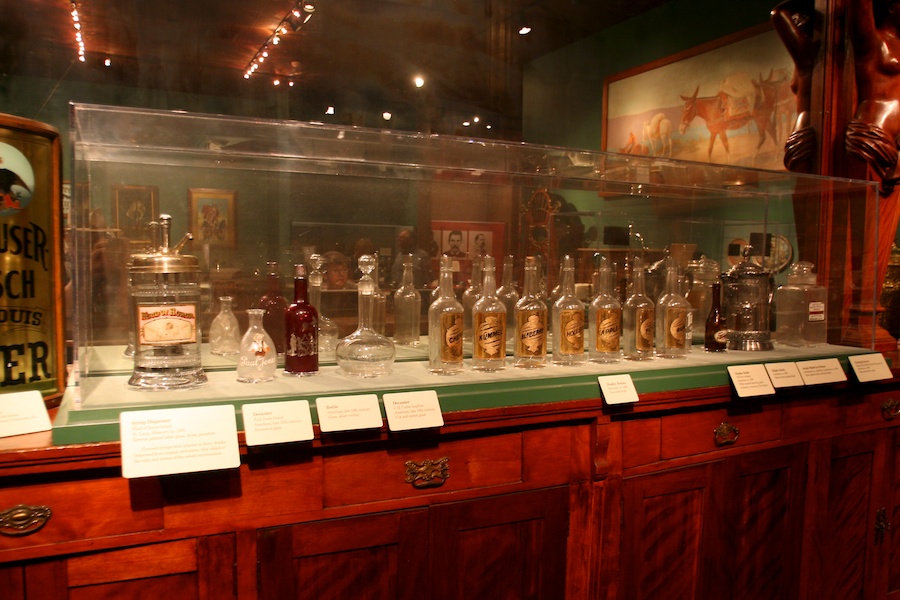 Original bottles... The bottles were refilled from casks located in the storage areas...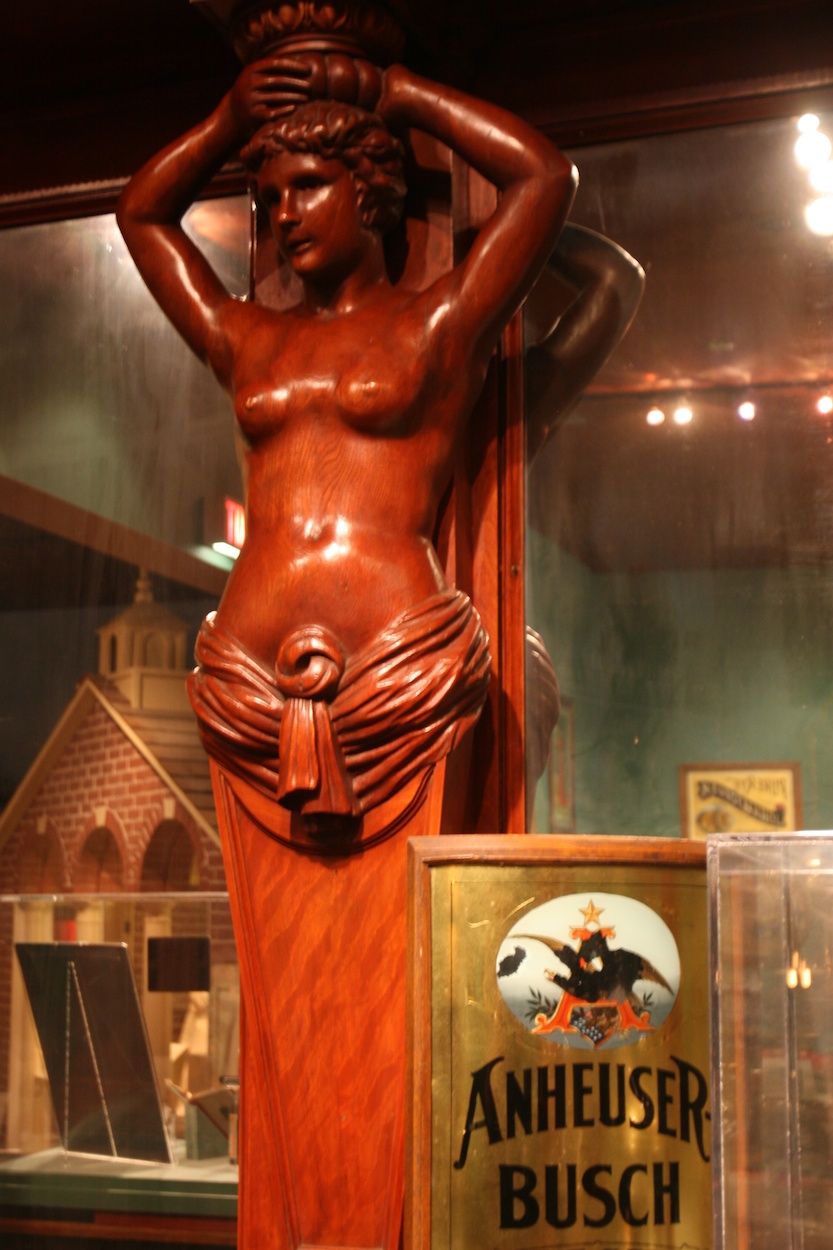 Bars were generally attended by men so.....

The bars had their own patterns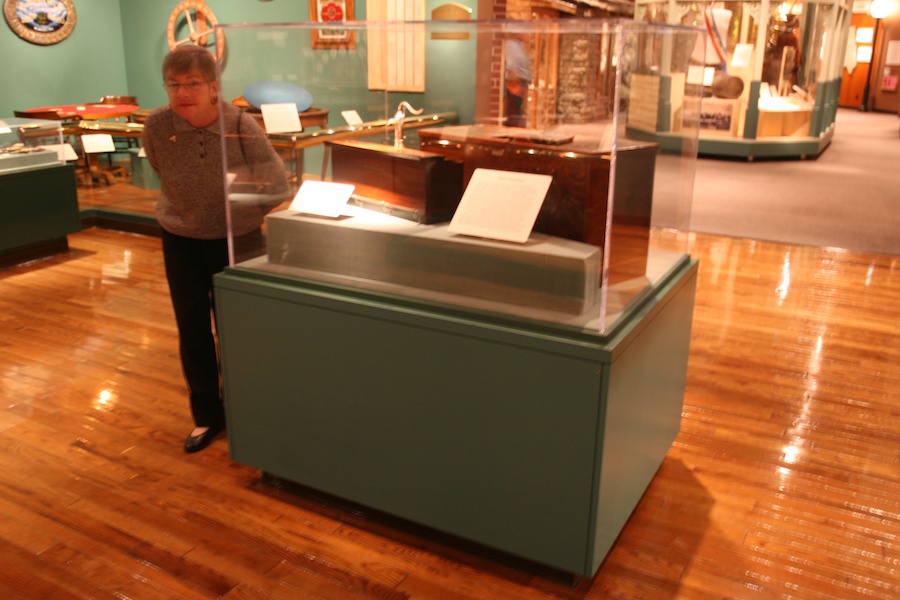 The collection was extensive

Wish it was that way today....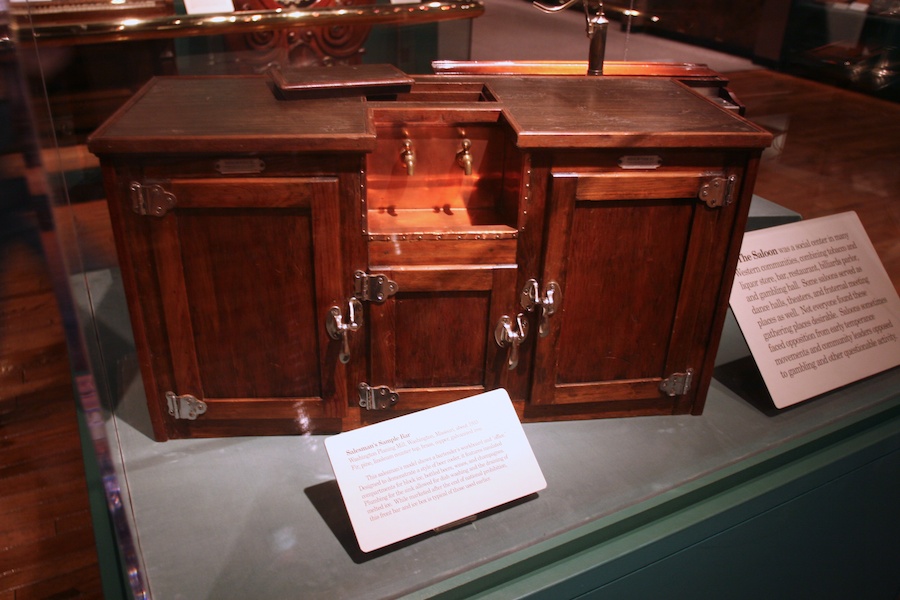 This is a model of a bar used by salesmen to make sales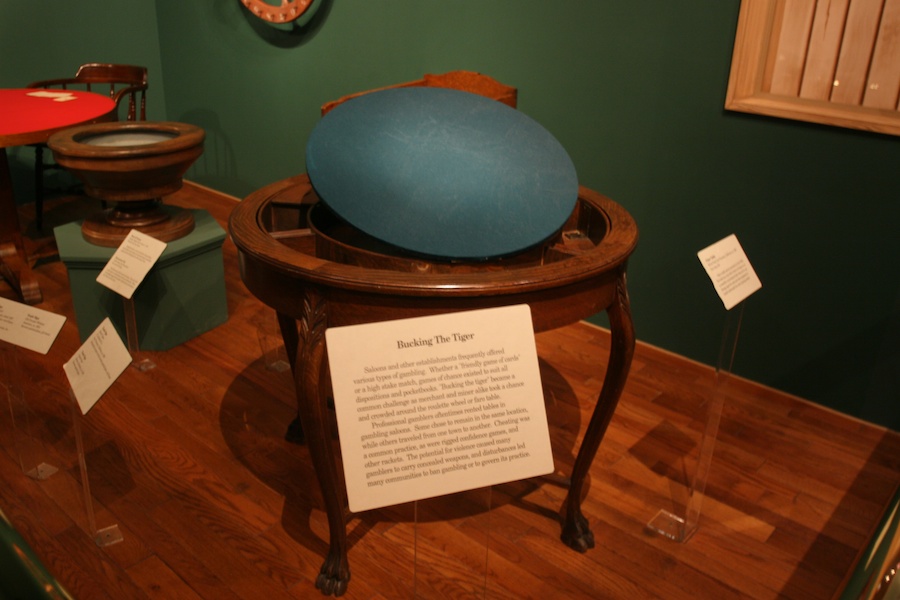 There were many gambling devices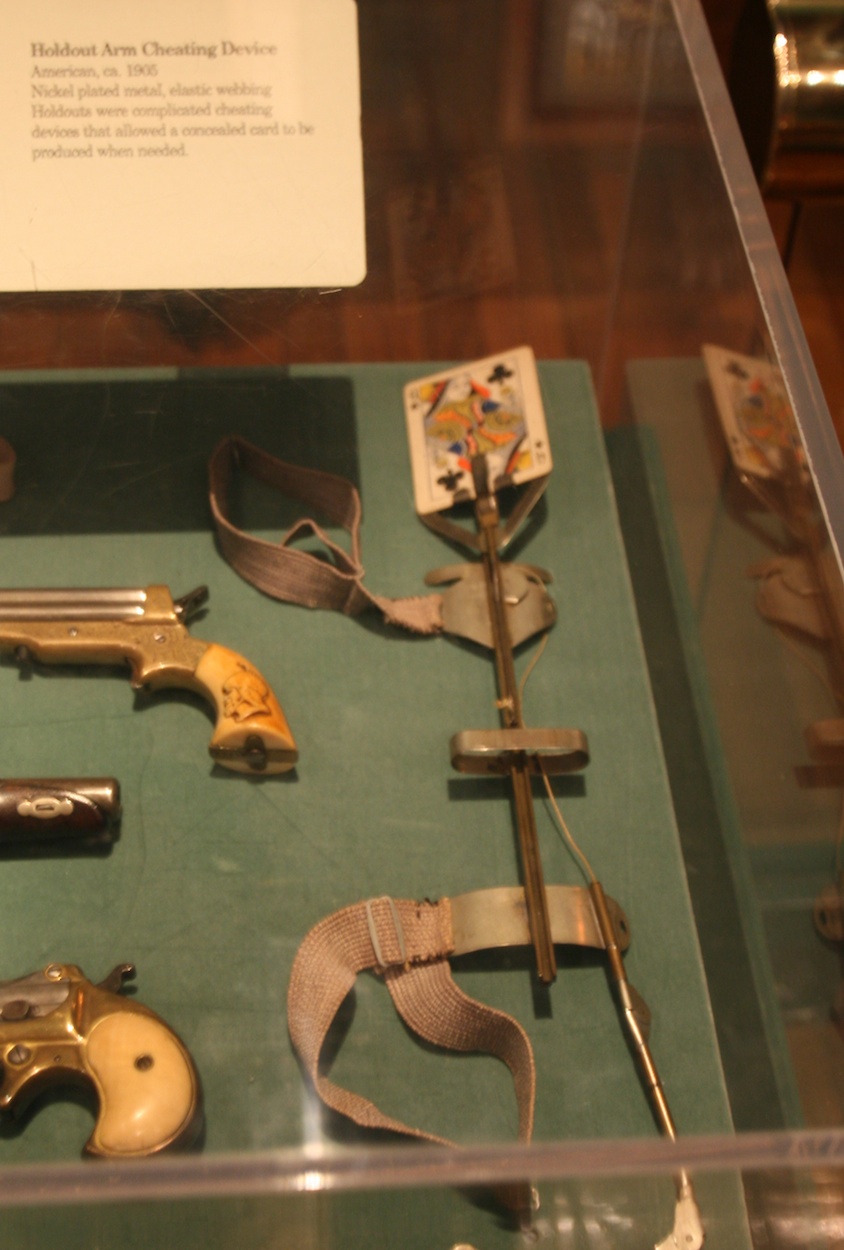 How to hold a card up your sleeve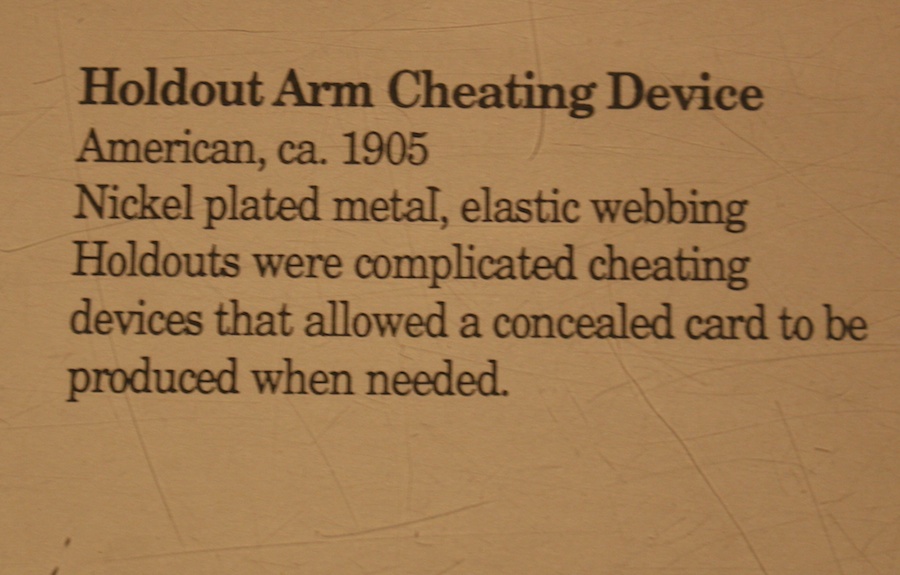 The machine on the right was a music box with selectable music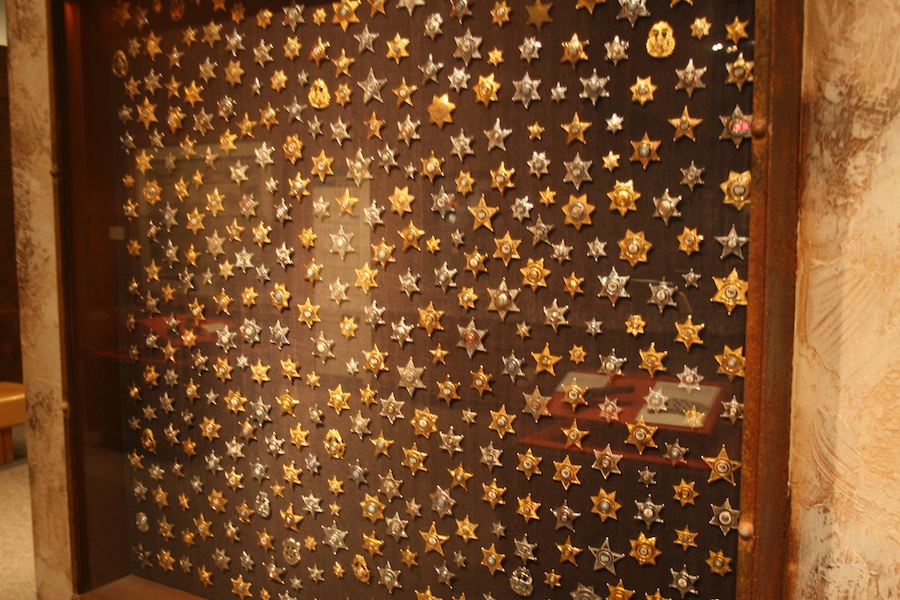 Badges came in many varieties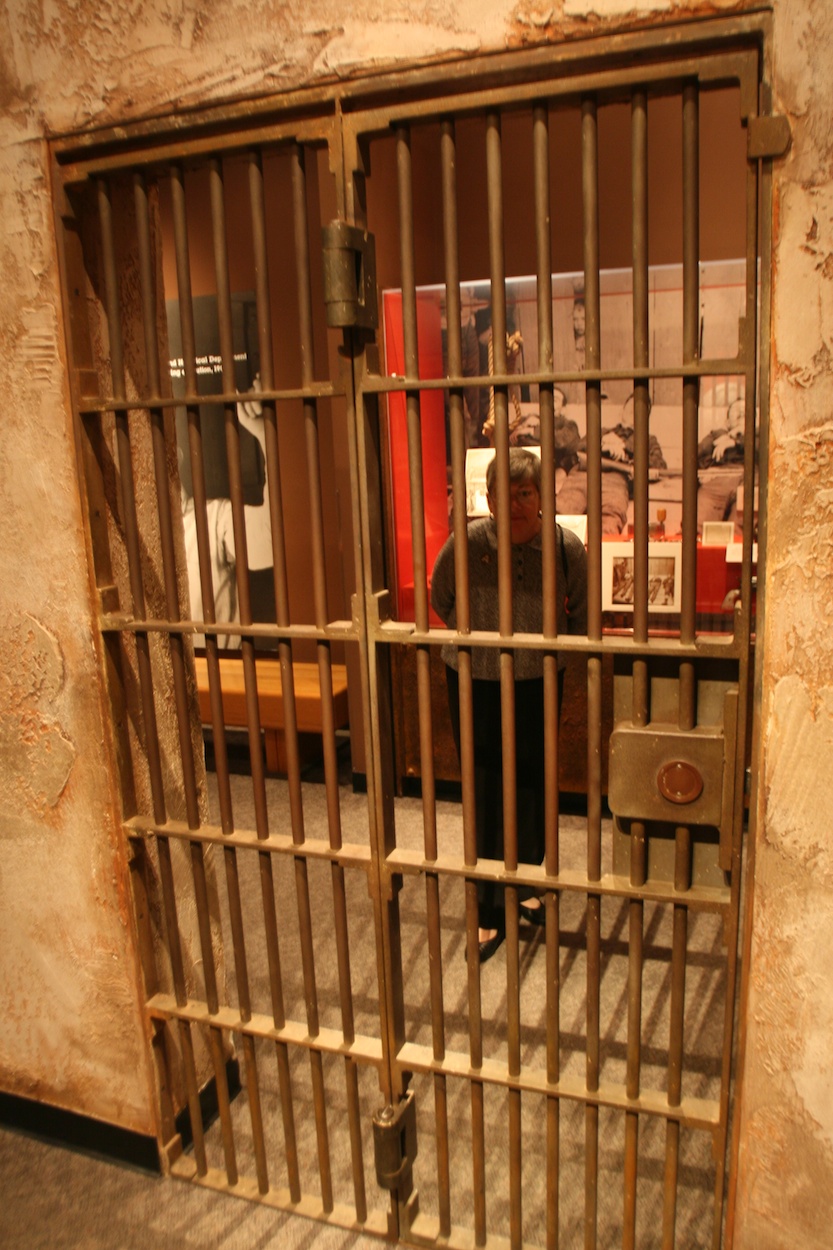 Locked up

The small gattling gun was used by the police
The Colt Display Was Extensive

Great display of firearms
Did You Know? - Colt's Manufacturing Company (CMC, formerly Colt's Patent Firearms Manufacturing Company) is a United States firearms manufacturer, whose first predecessor corporation was founded in 1836 by Samuel Colt. Colt is best known for the engineering, production, and marketing of firearms over the later half of the 19th and the 20th century. Colt's earliest designs played a major role in the popularization of the revolver and the shift away from earlier single-shot pistols. While Sam Colt did not invent the revolver concept, his designs resulted in the first very successful ones.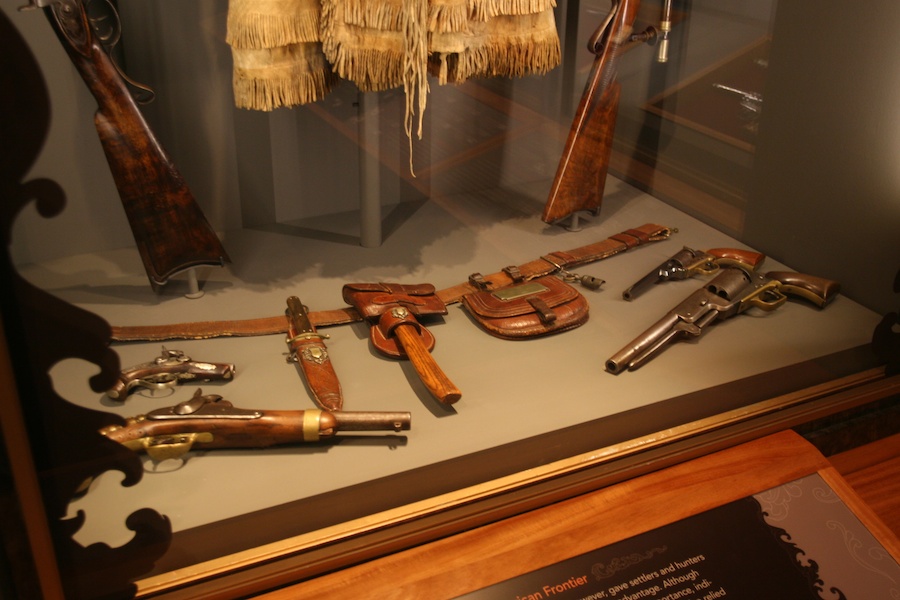 Leather working was creative to hold the guns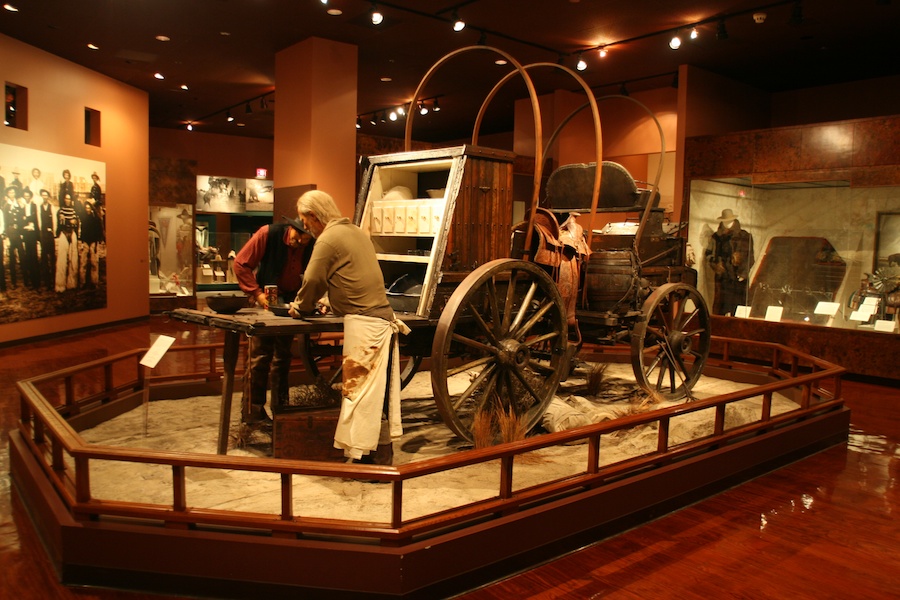 Carpenters had work wagons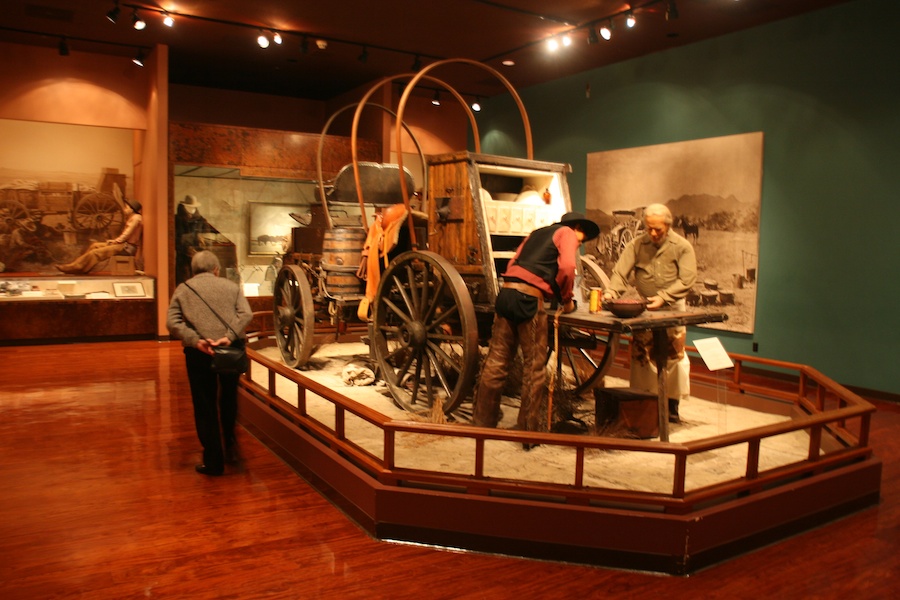 Everything needed to build anything needed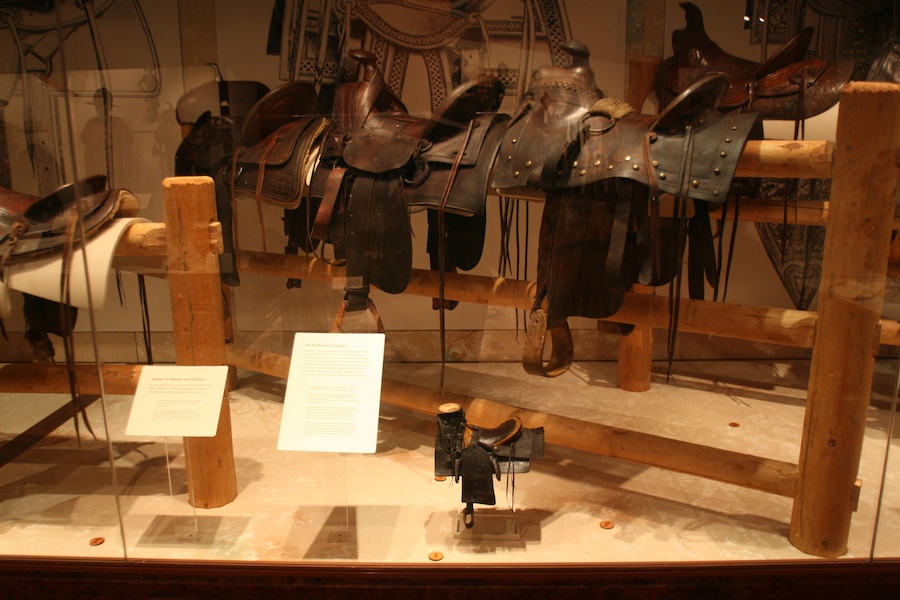 Yes... The little saddle was used by saddle salesmen!

1912 the auto also changed the West

Two bulls in the china shop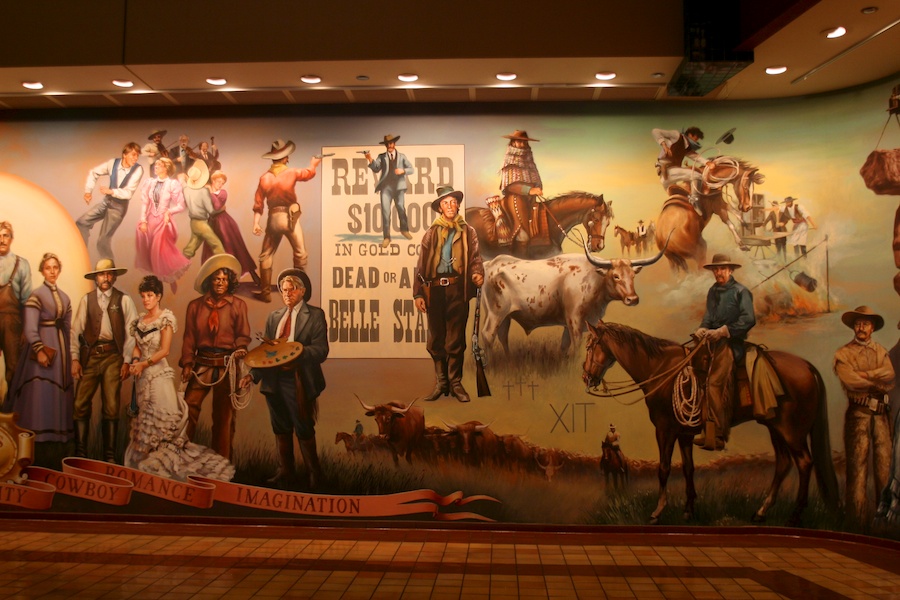 Great murals on the walls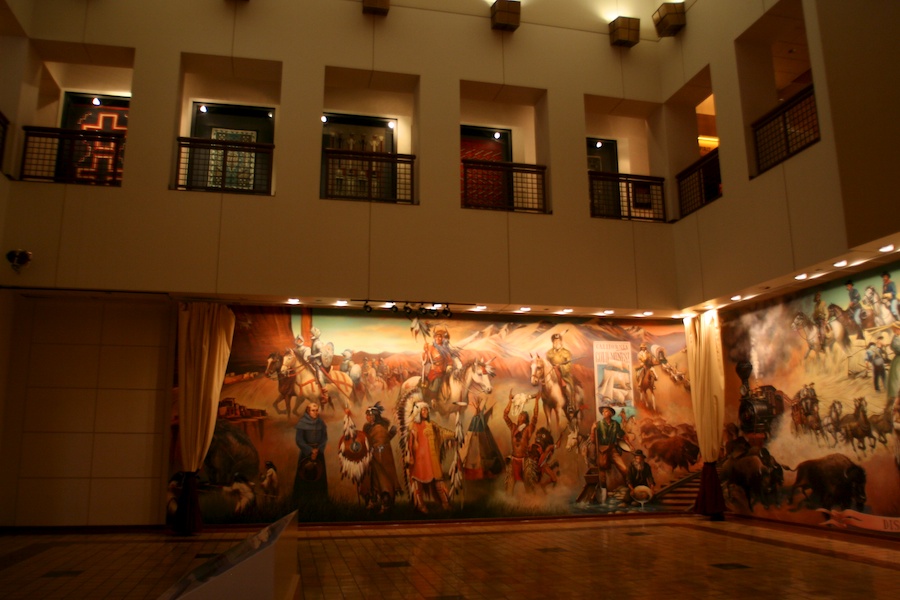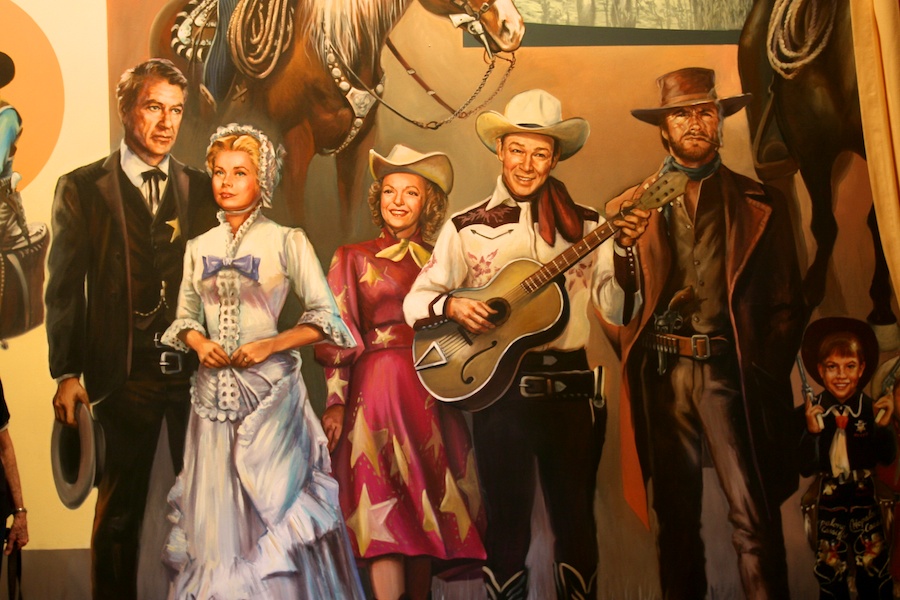 Do you know them???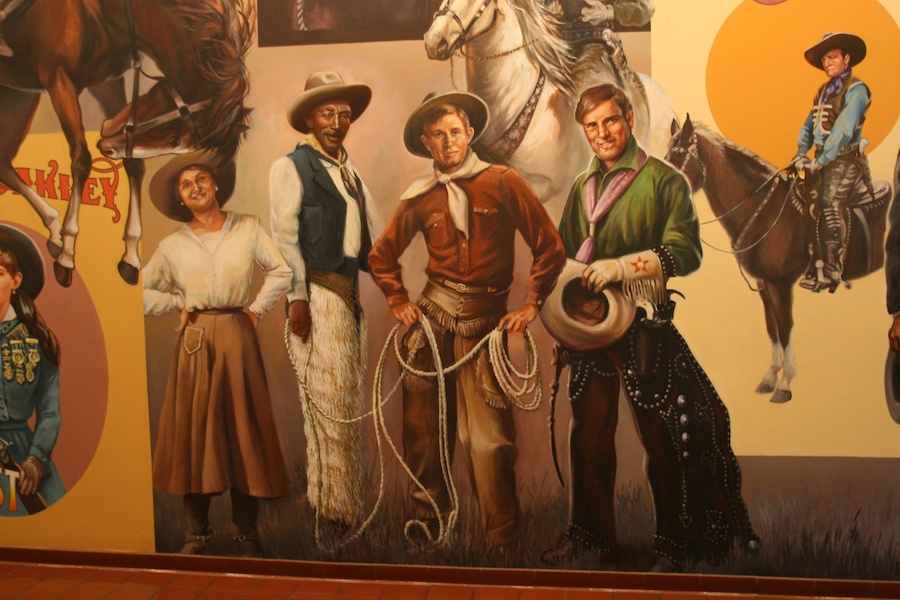 Real heroes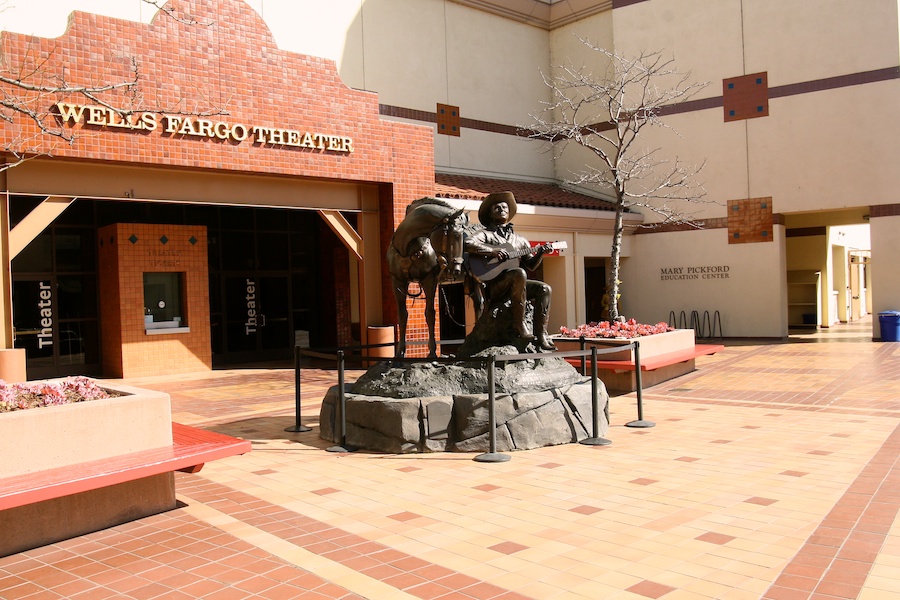 Time to leave... We are headed to the LA Farmers Market which is eight miles away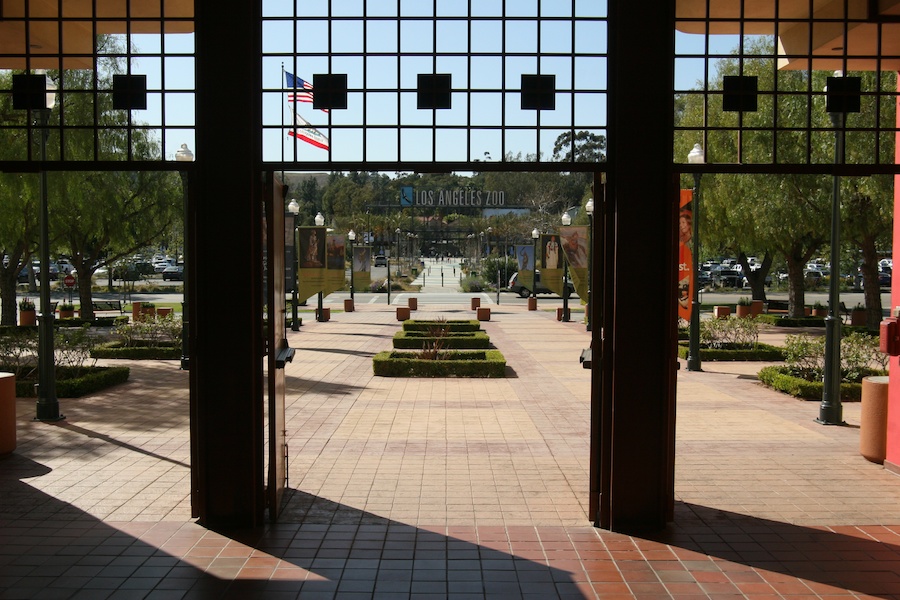 A view from The Autry Center to the LA Zoo
Monsieur Marcel's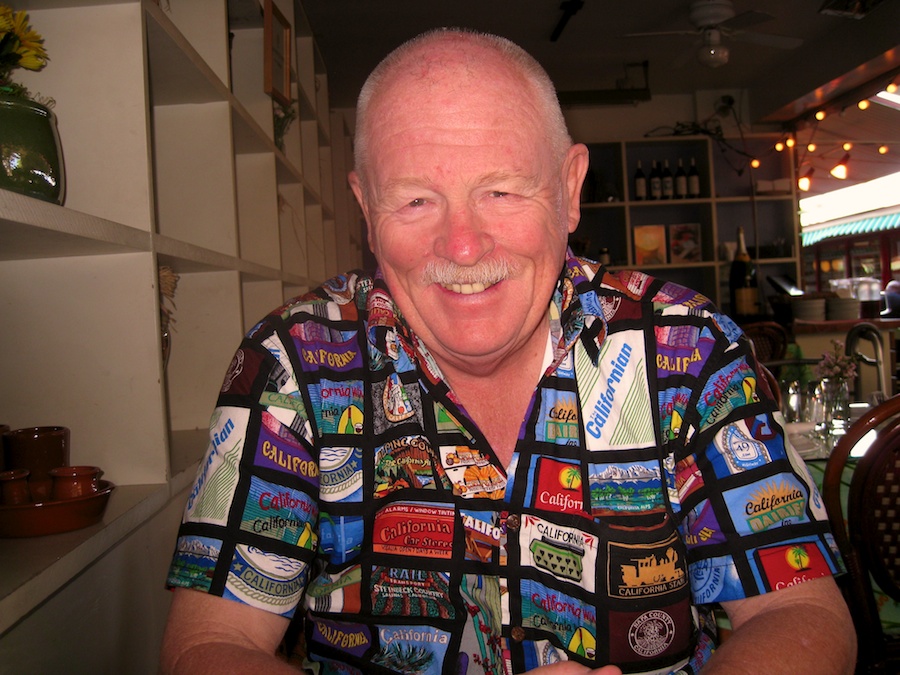 Time to dine!