An Adventure With Jan And Brian Finch
It's time for an adventure and we had one. We departed the Finches about 10:00 arriving at the Tramway at 11:30 and we were able to walk on to the tram within minutes! We enjoyed a great meal, a boggle of champagne, and then took a six hour walk through the Forrest! Ok, maybe not six hours! After a bottle of wine at the pub in the sky, we took a leisurely drive through the local towns and crossed over the mountains via highway 74 before arriving back home around 8:30 pm. Great friends... Great day!
Let's The Adventure Begin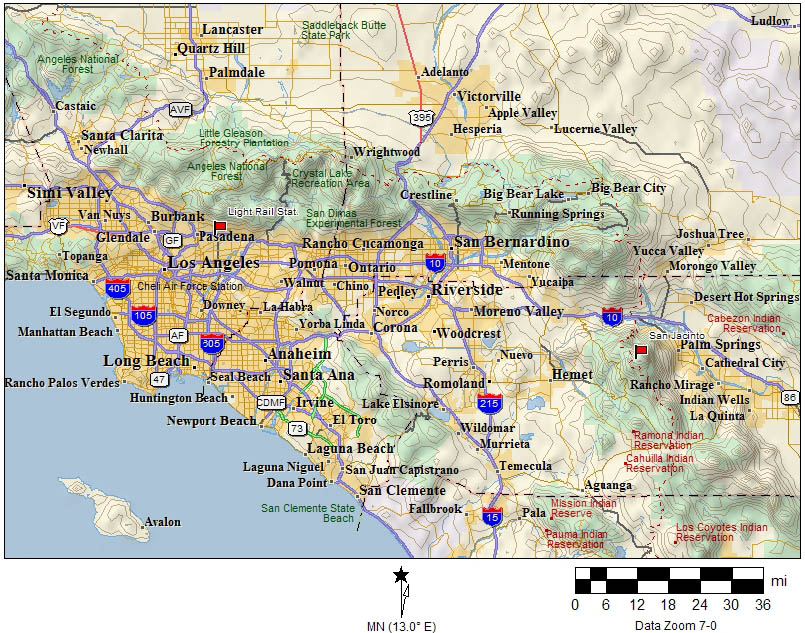 We are due east of Brian and Jan's house about 90 miles

Loads of windmills.... Not so much motion??

Data as of 2013 courtesy of Wikipedia
Did You Know? - The San Gorgonio Pass Wind Farm is a wind farm located on the eastern slope of the San Gorgonio Pass in Riverside County, just east of White Water, California, United States. Developed beginning in the 1980s, it is one of three major wind farms in California, along with those at Altamont and the Tehachapi passes. The gateway into the Coachella Valley, the San Gorgonio Pass is one of the windiest places in Southern California. ~ Wikipedia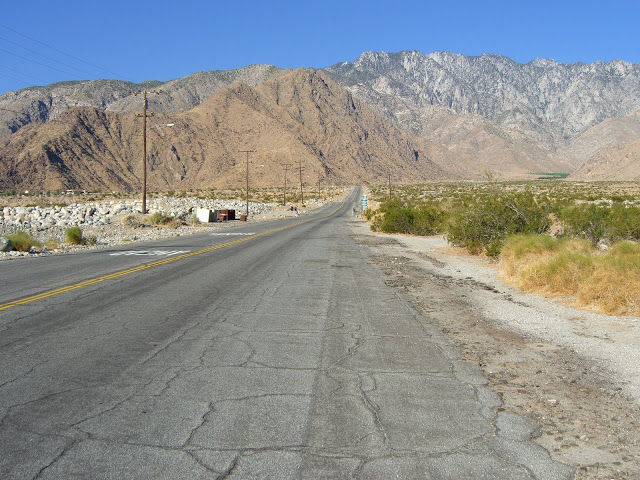 Turn off your air conditioners.....
We drive from 500 feet at the freeway to 2,600 at the base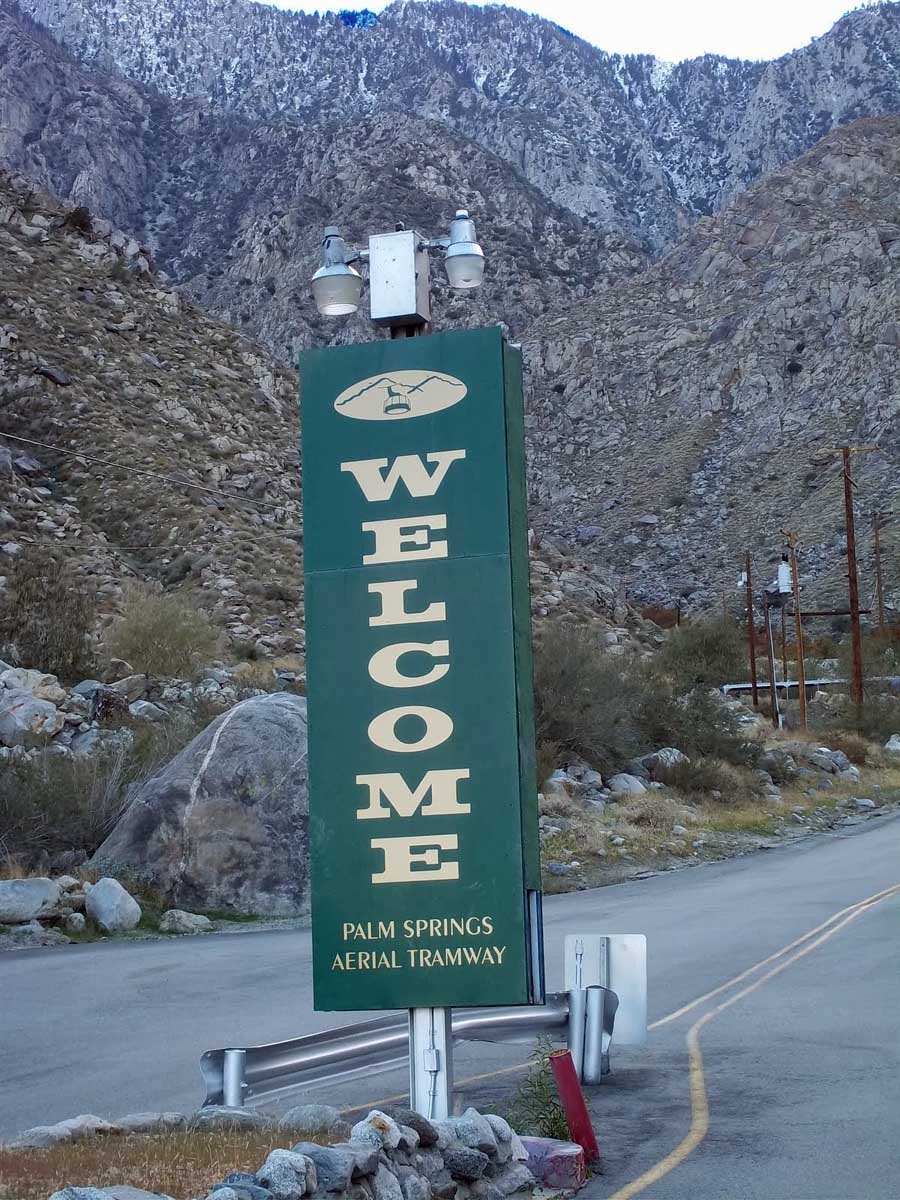 Right back at ya!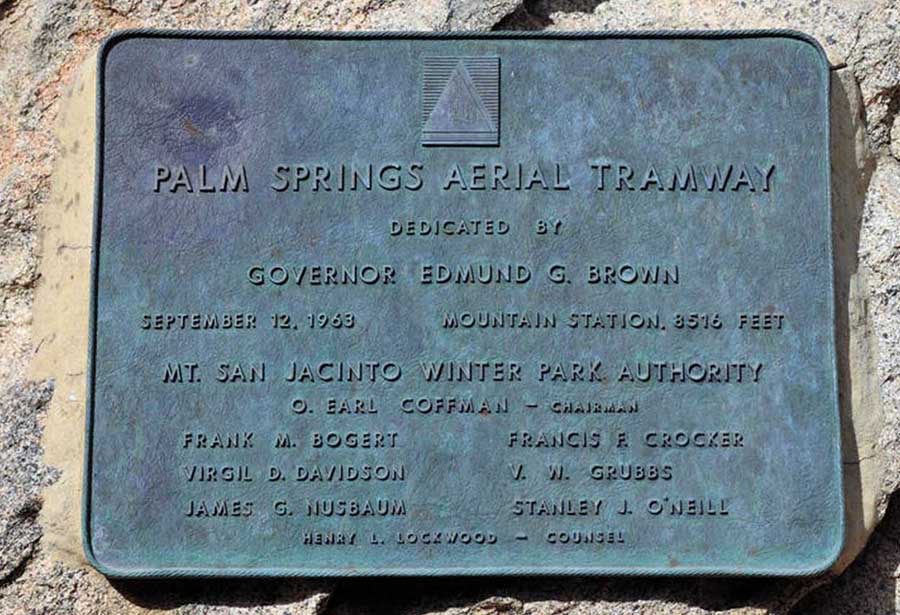 1963.... Wow!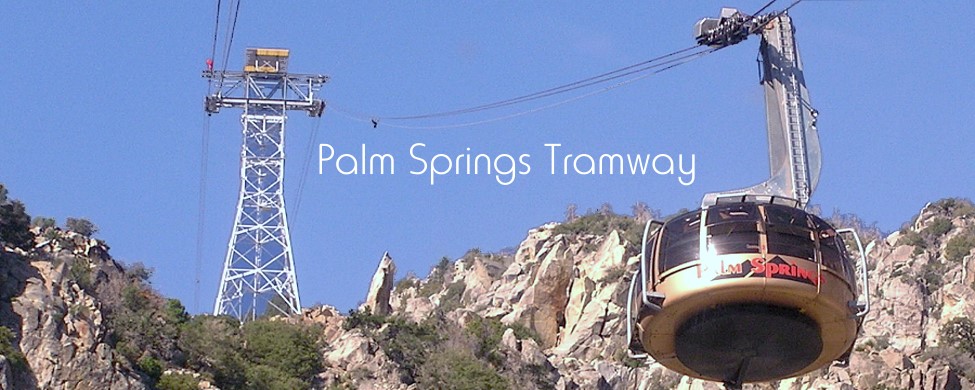 Time to go up the mountain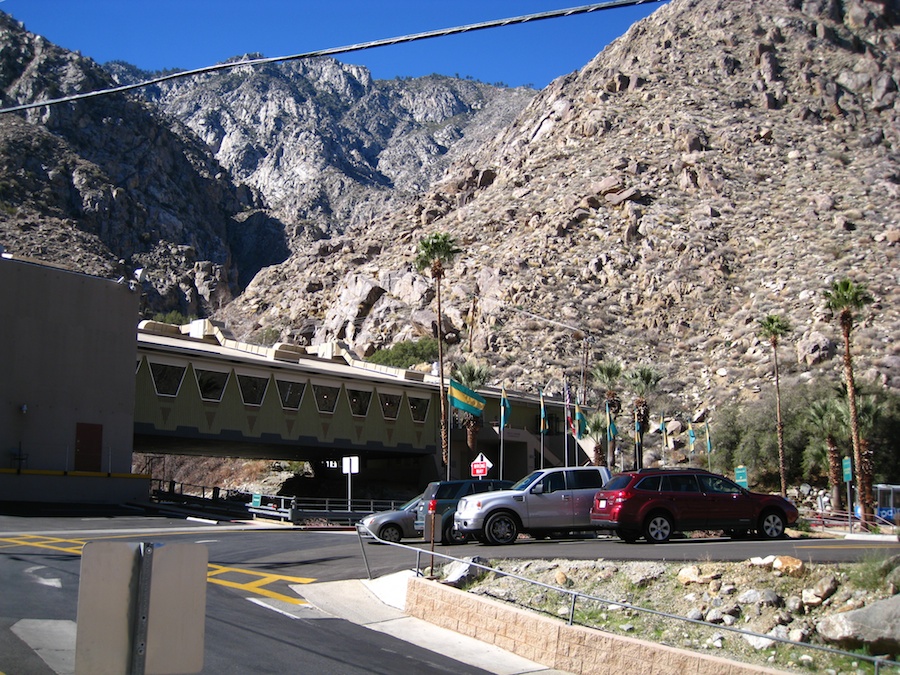 It was a beautiful day... 78 degrees at the freeway.... 67 at the base... 40 at the top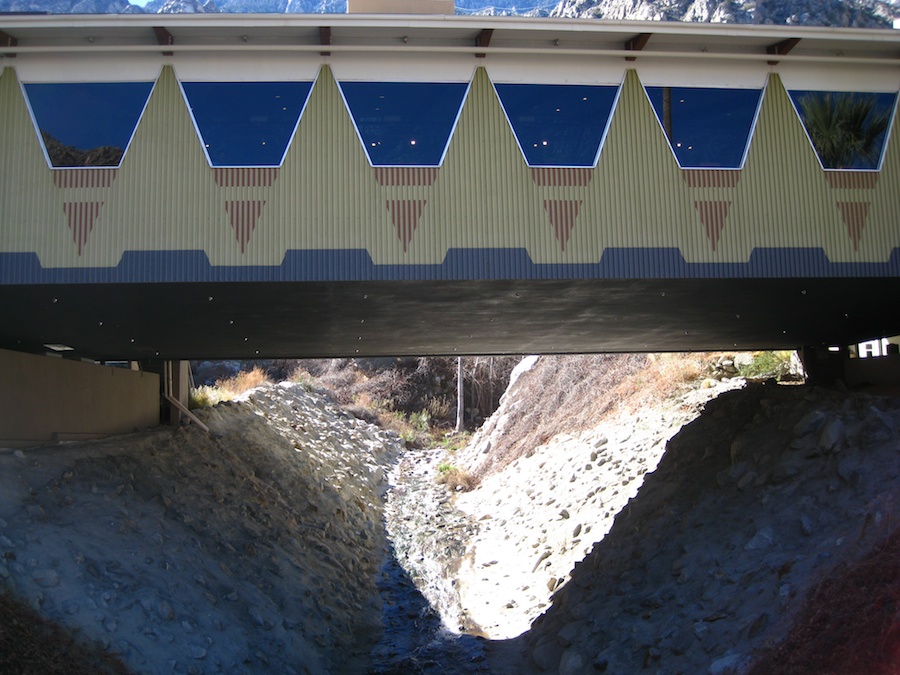 Paul looked up to see Sue waving.... "Hurry up... we are going in ten minute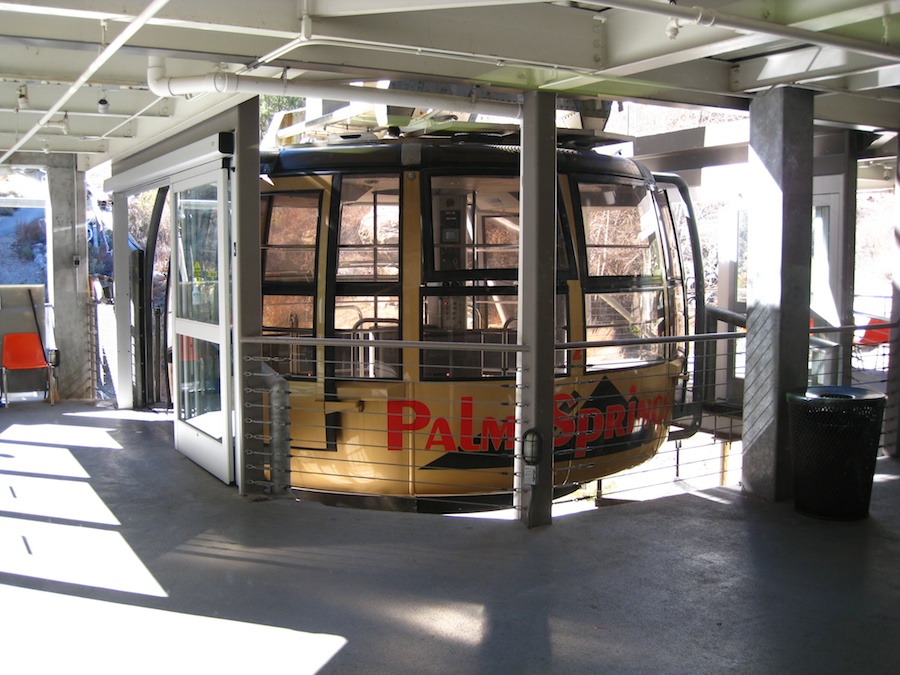 Your car awaits sir...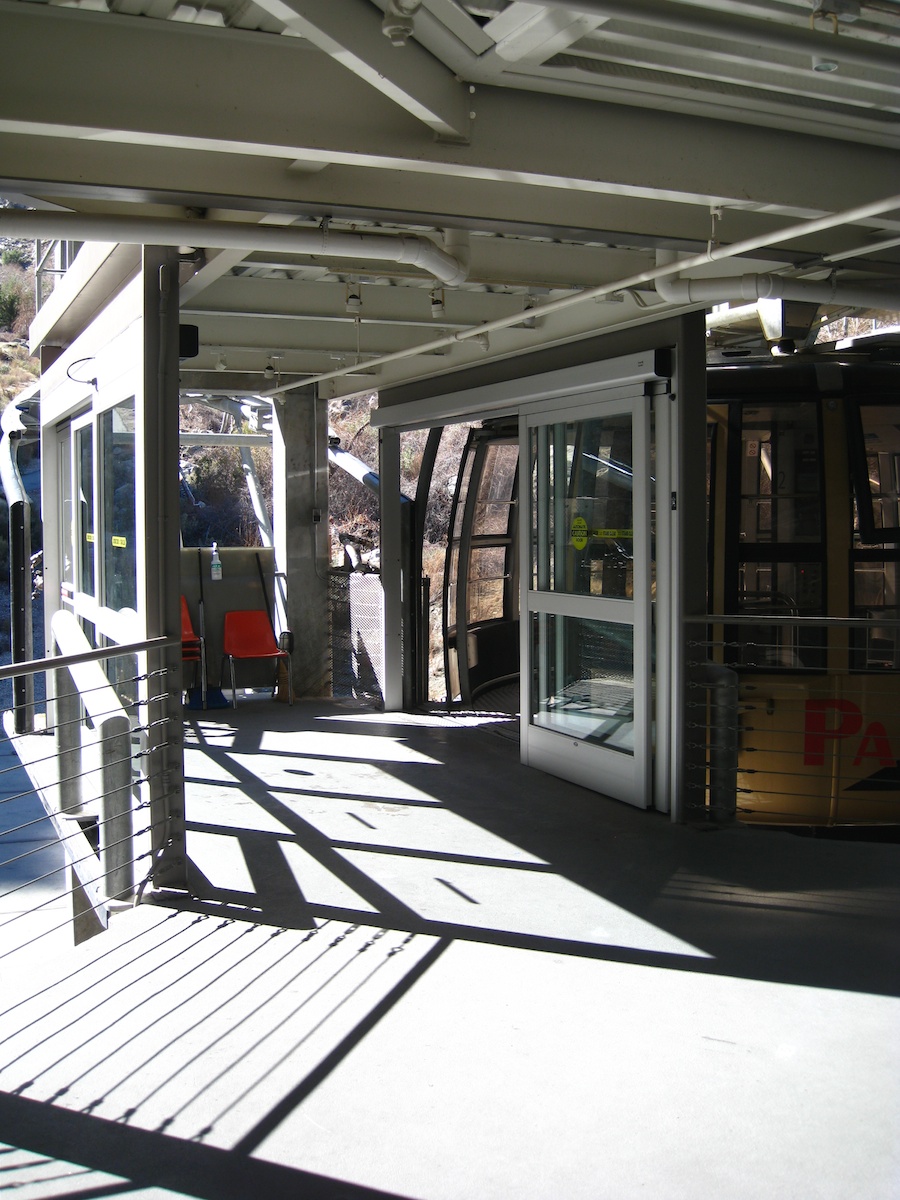 Are you sure about this... We are held up by two small cables
...well, small may be a misnomer

Enter here and in ten minutes.....
Did You Know? - The twelve-and-a-half minute ride begins at the Valley Station (coordinates: 33.8372°N 116.6142°WCoordinates: 33.8372°N 116.6142°W) at 2,643 ft (806 m) and passes up North America's sheerest mountain face through five life zones (biomes) on its way to the Mountain Station (coordinates: 33.8130°N 116.6385°W) at 8,516 ft (2,596 m) above mean sea level. Travelers start in the Sonoran Desert and arrive at an alpine forest.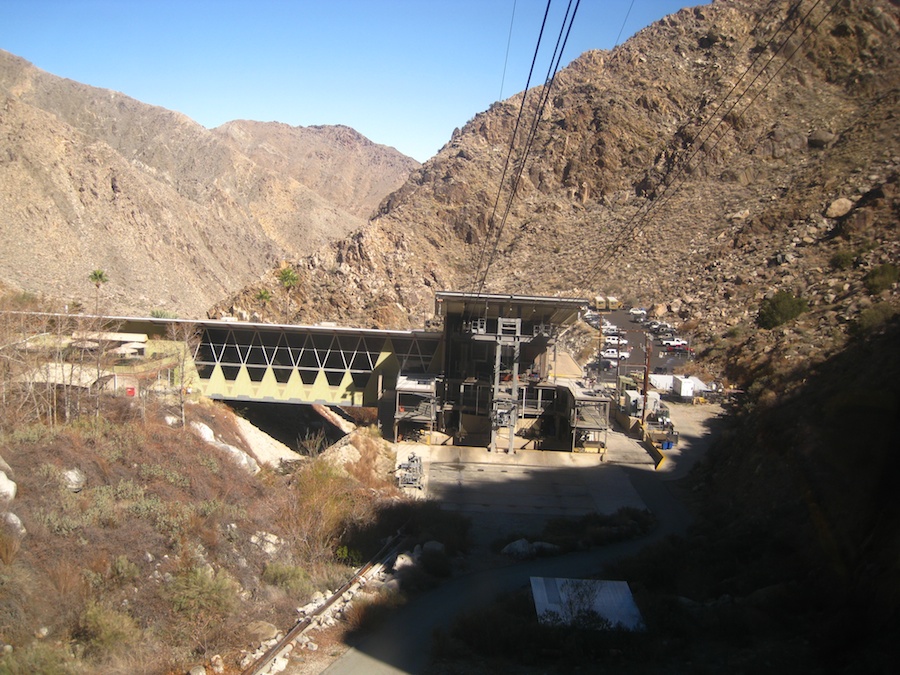 Off we go!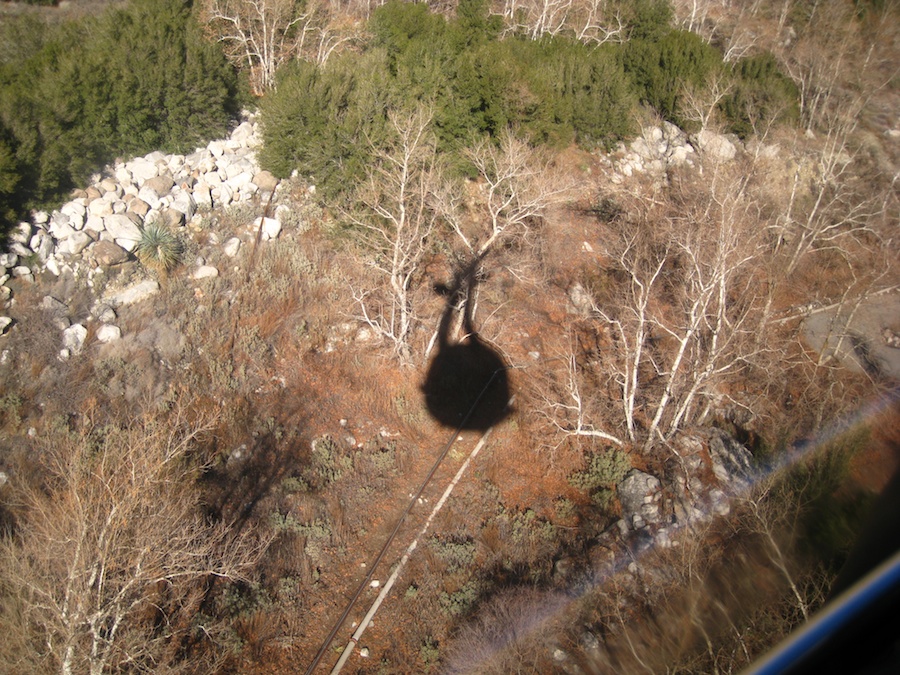 OMG... a shadow.... Six more weeks of winter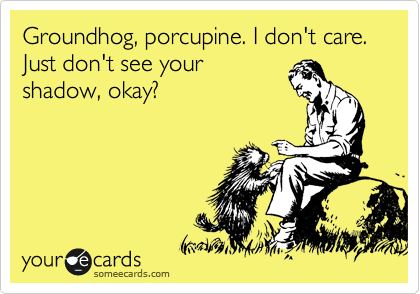 Amazing.... Once upon a time they were in the ocean

The markings are unmistakable
Did You Know? - Granite is currently known only on Earth, where it forms a major part of continental crust. Granite often occurs as relatively small, less than 100 km² stock masses (stocks) and in batholiths that are often associated with orogenic mountain ranges. Small dikes of granitic composition called aplites are often associated with the margins of granitic intrusions. In some locations, very coarse-grained pegmatite masses occur with granite.
Granite has been intruded into the crust of the Earth during all geologic periods, although much of it is of Precambrian age. Granitic rock is widely distributed throughout the continental crust and is the most abundant basement rock that underlies the relatively thin sedimentary veneer of the continents. ` Wikipedia

The angles are amazing.... How do you turn a mountain 45 degrees?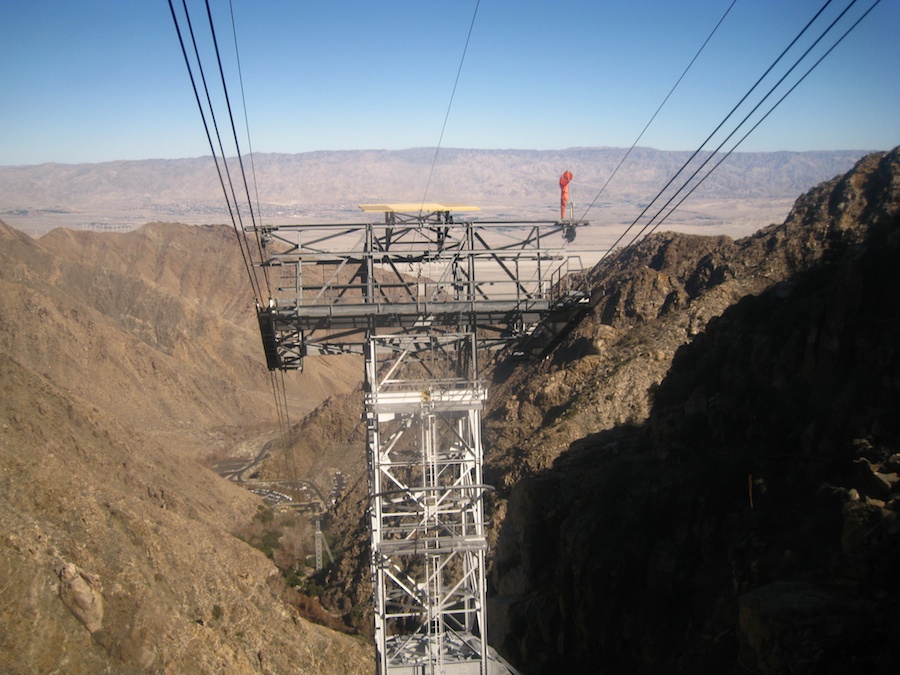 The helicopter landing pad is certainly a challenge

The base is looking pretty small right now

The shadow looks pretty small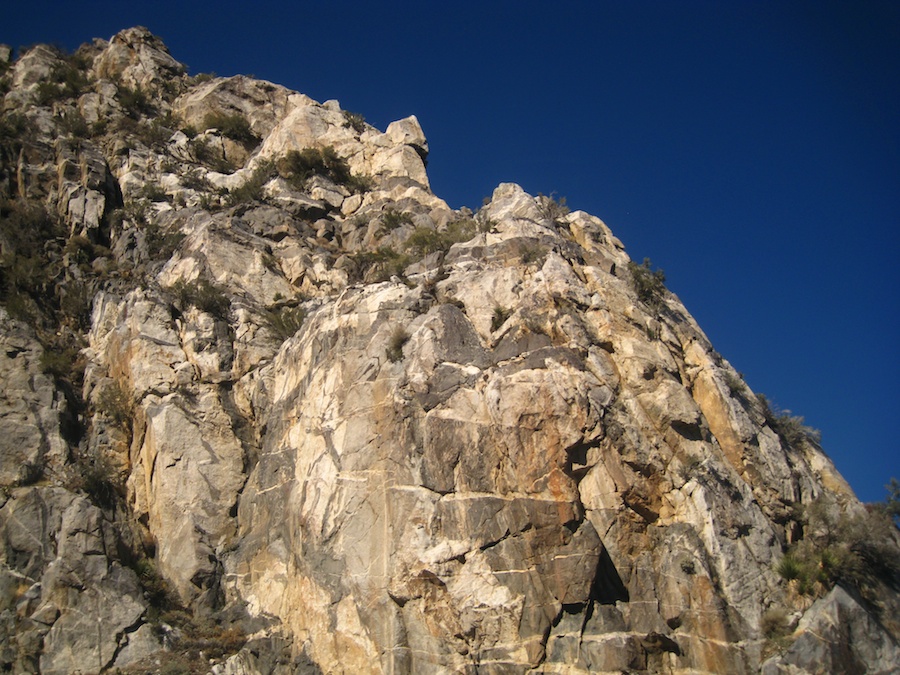 The sky was a magical blue
Did You Know? - At higher altitudes, the sky trends to darker colors, since scattering is reduced due to lower air density; an extreme example is the moon, where there is no atmosphere and no scattering, making the sky on the moon black even when the sun is visible. ~ Wikipedia
The blue color of the sky is the result of preferential scattering of blue light by air molecules. As you get above the some of the air by going up the mountain, there are fewer air molecules above you to scatter blue light to you. So there is not as much blue light which is another way of saying that it is a darker blue.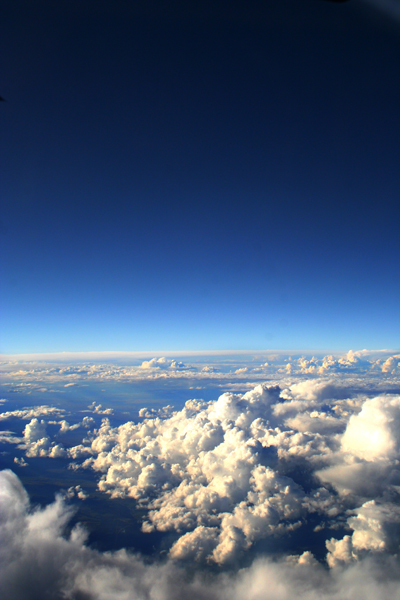 When seen from altitude, as here from an airplane,
the sky's color varies from pale to dark at elevations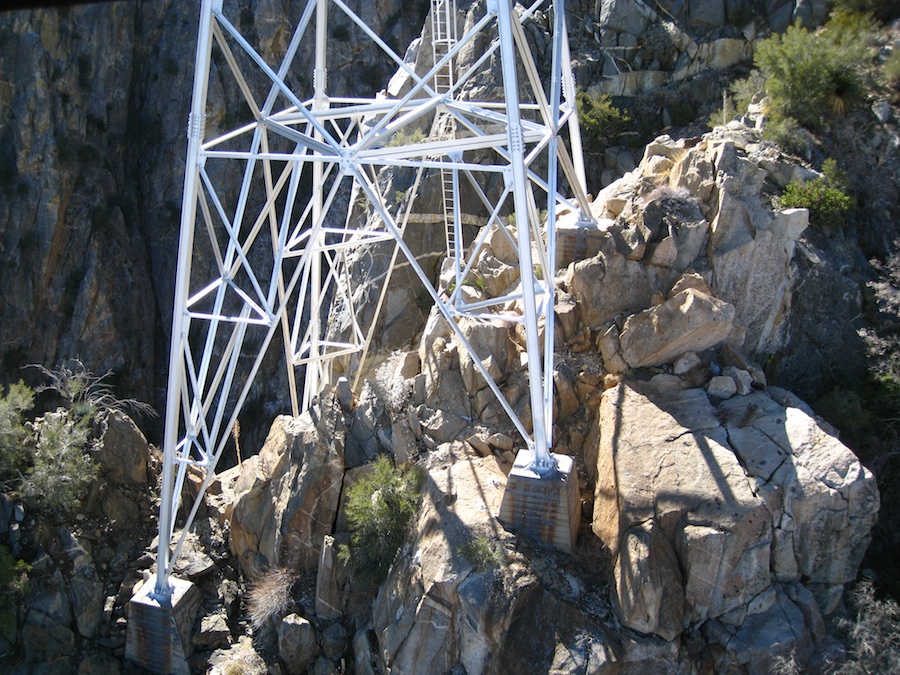 We hope they are well embedded into the mountain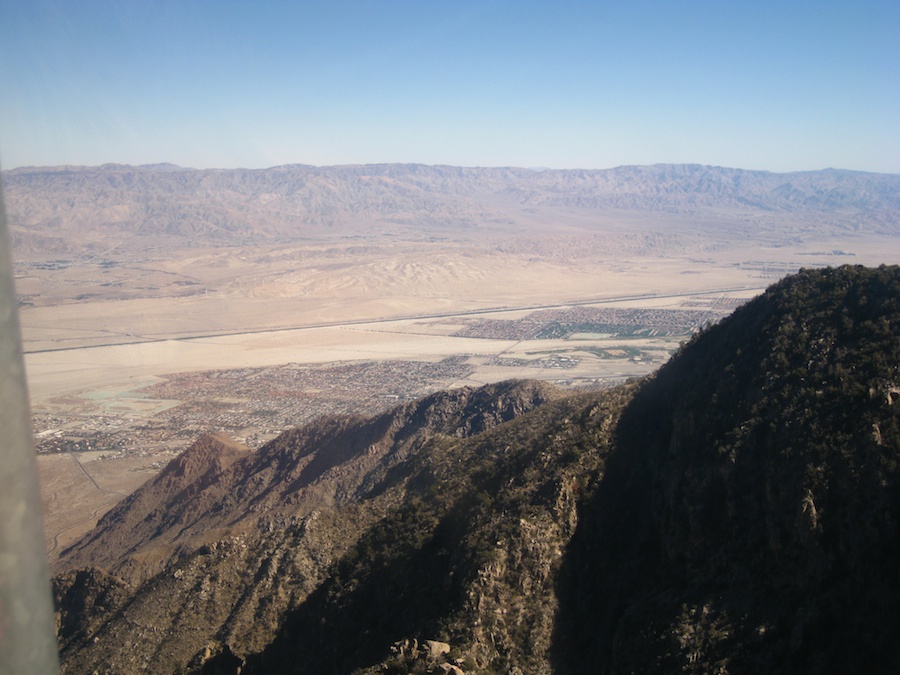 Cold up here... Warm down there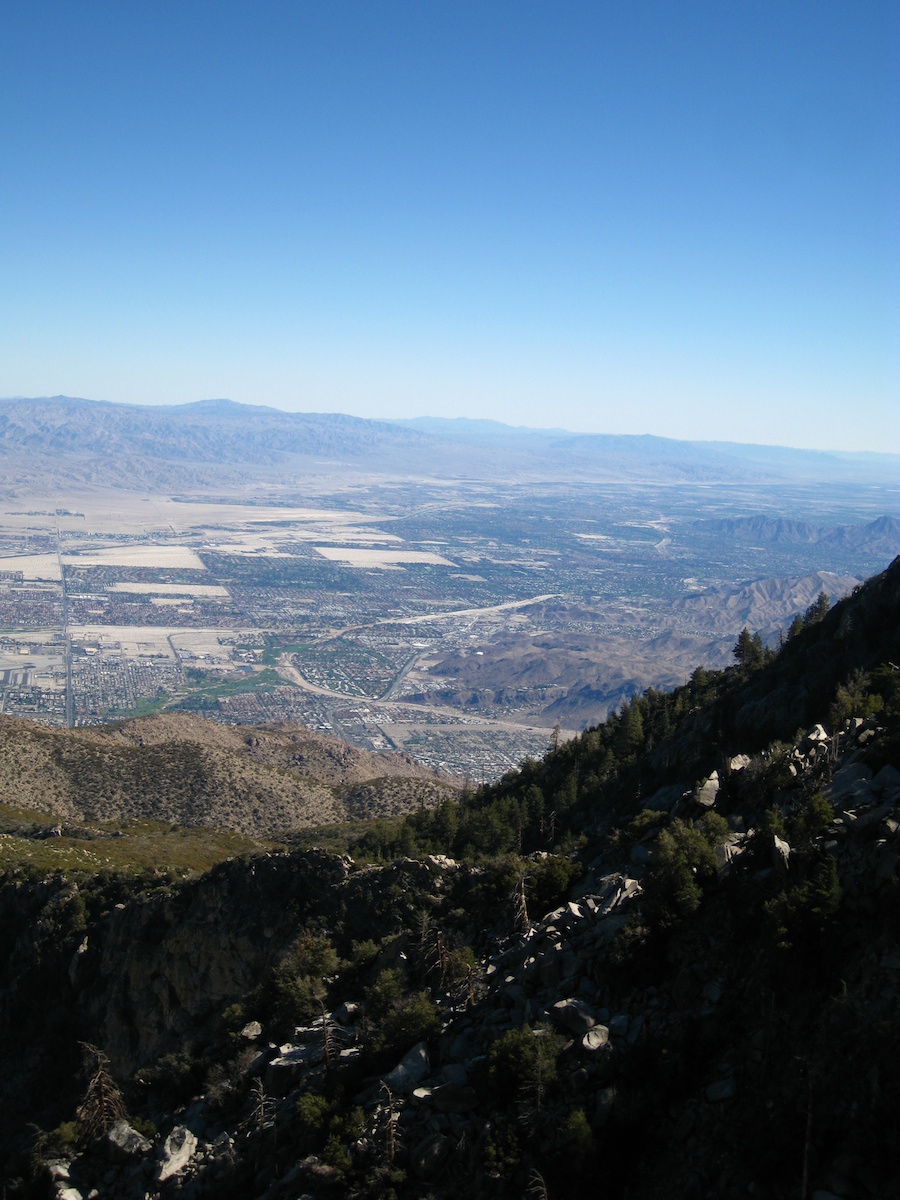 The desert sprawl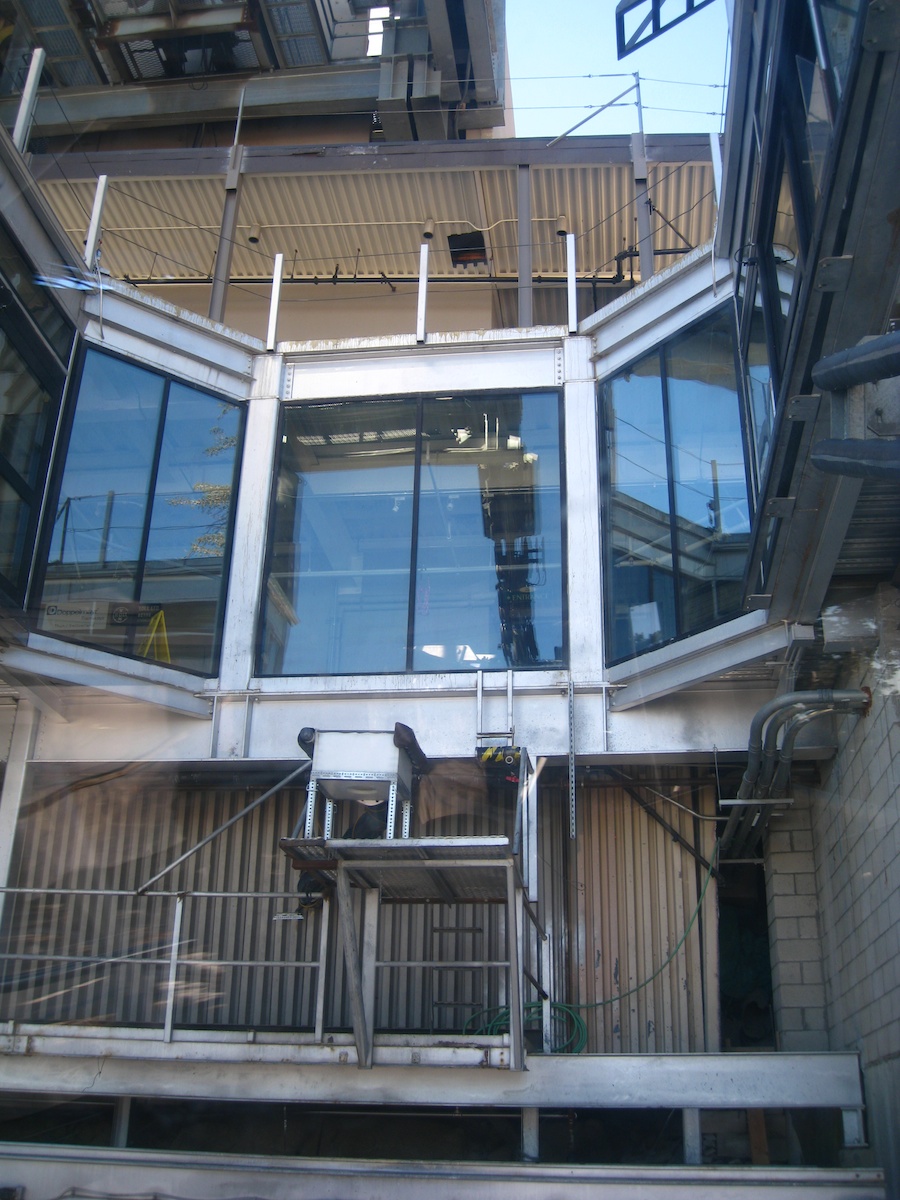 We have arrived.... 20 feet to go!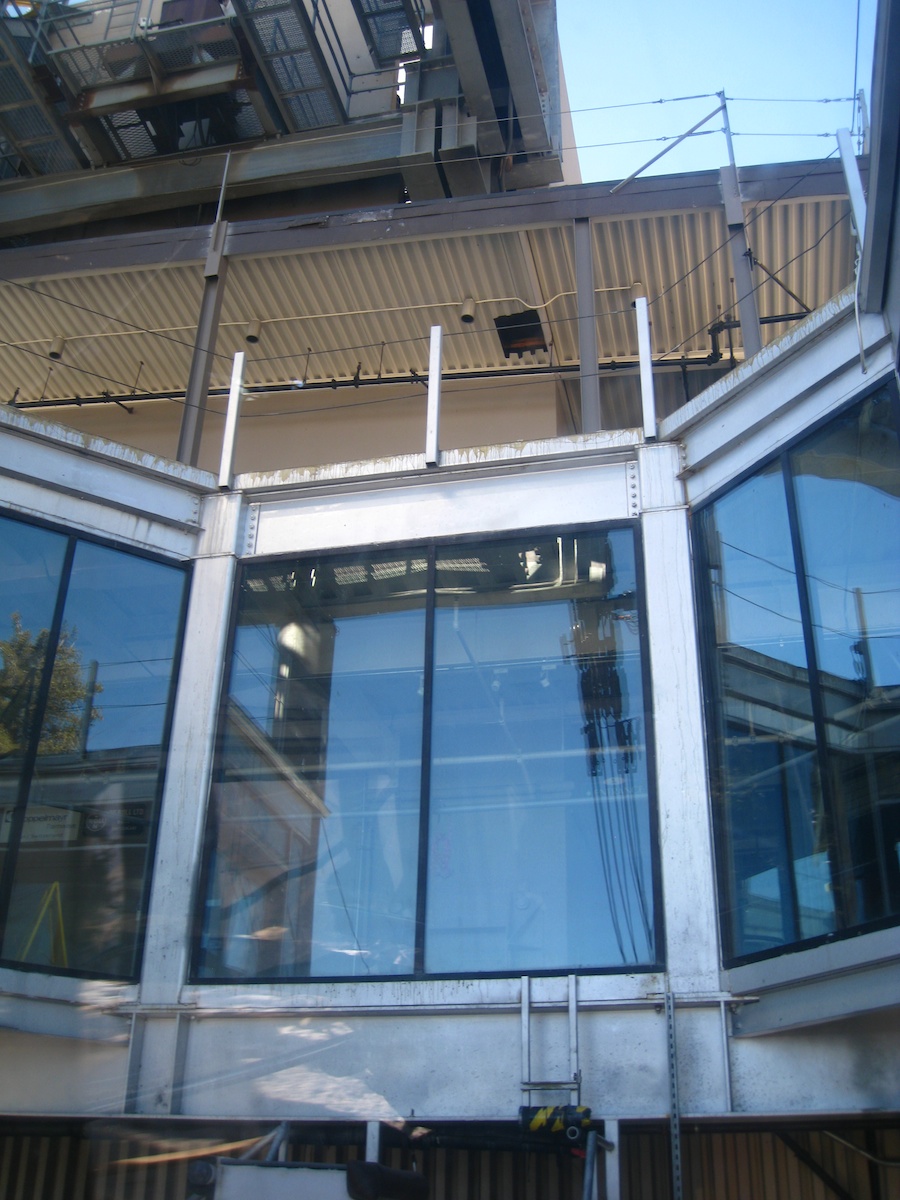 Inches more...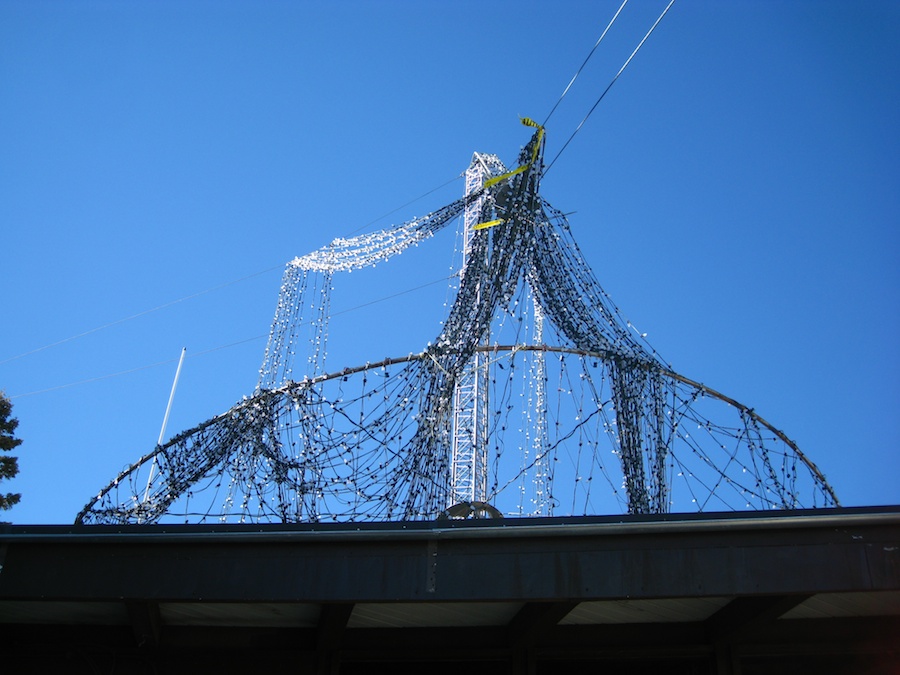 The high winds got to the "Christmas Tree"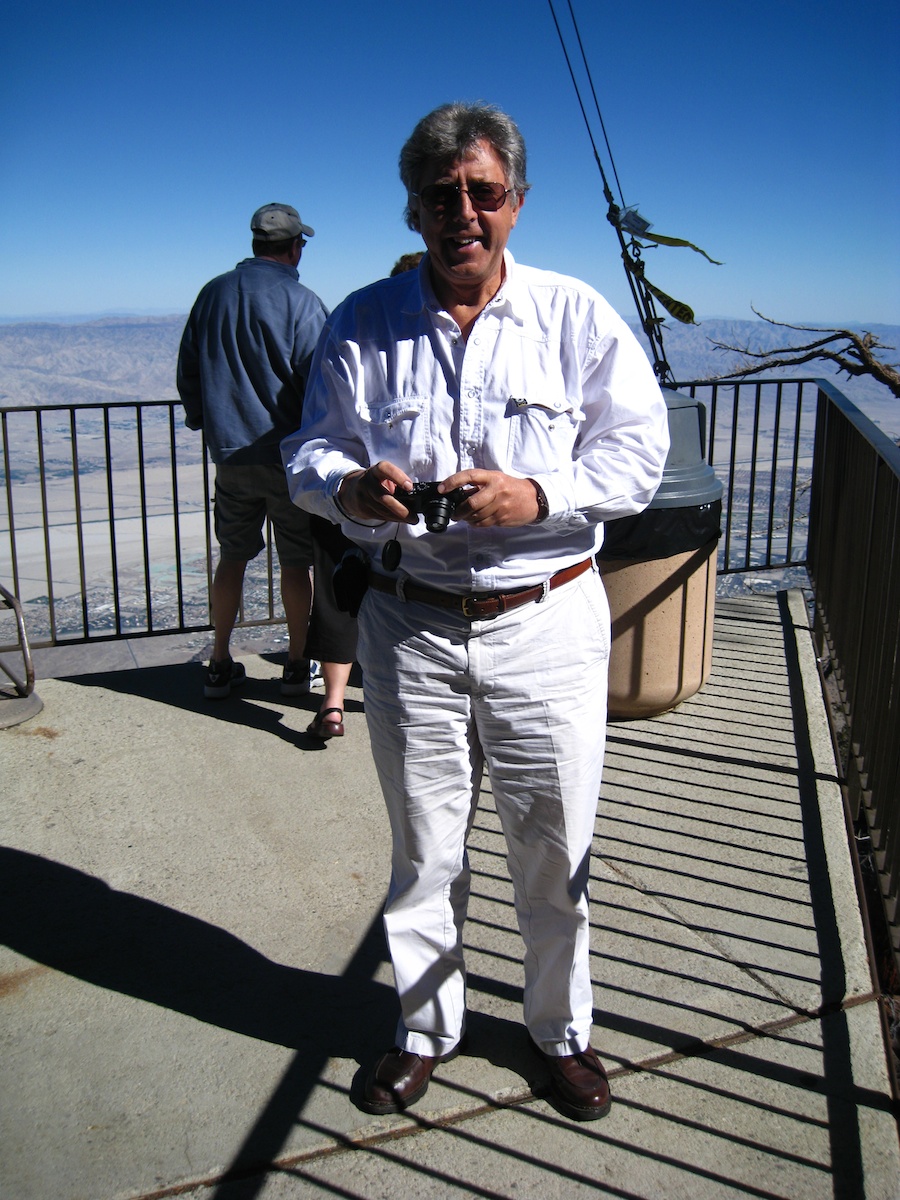 B-r-r-r-r-r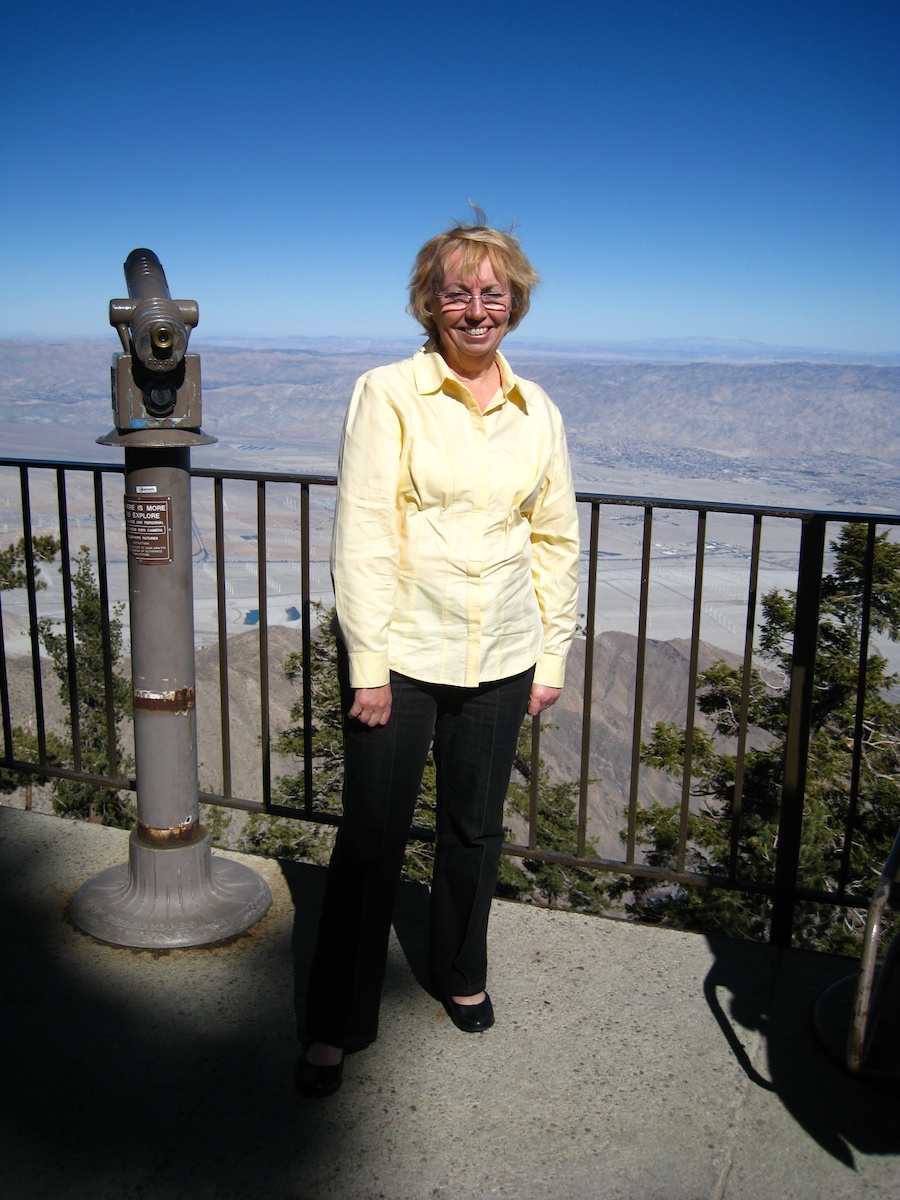 Just like London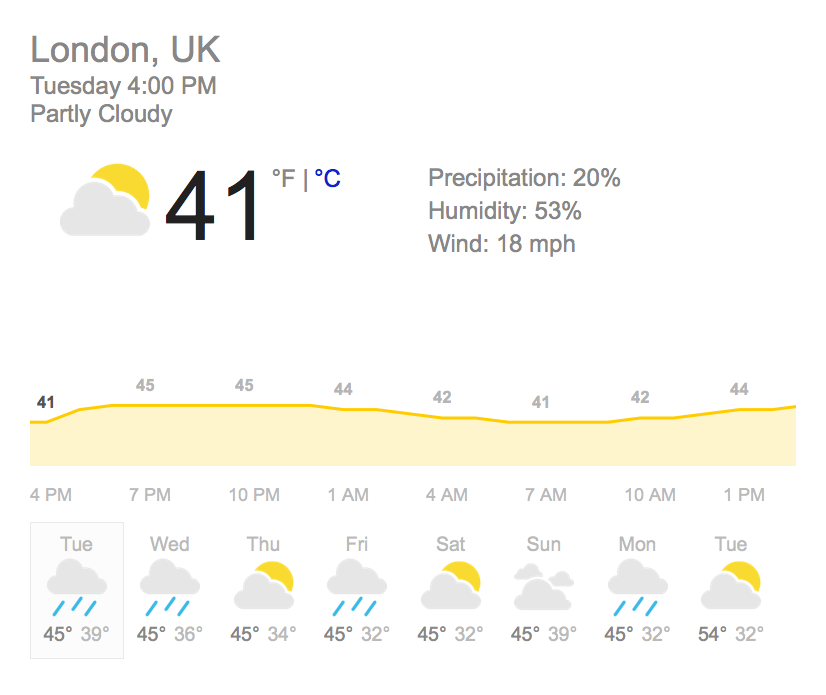 The weather in London was cooler that the top of the mountain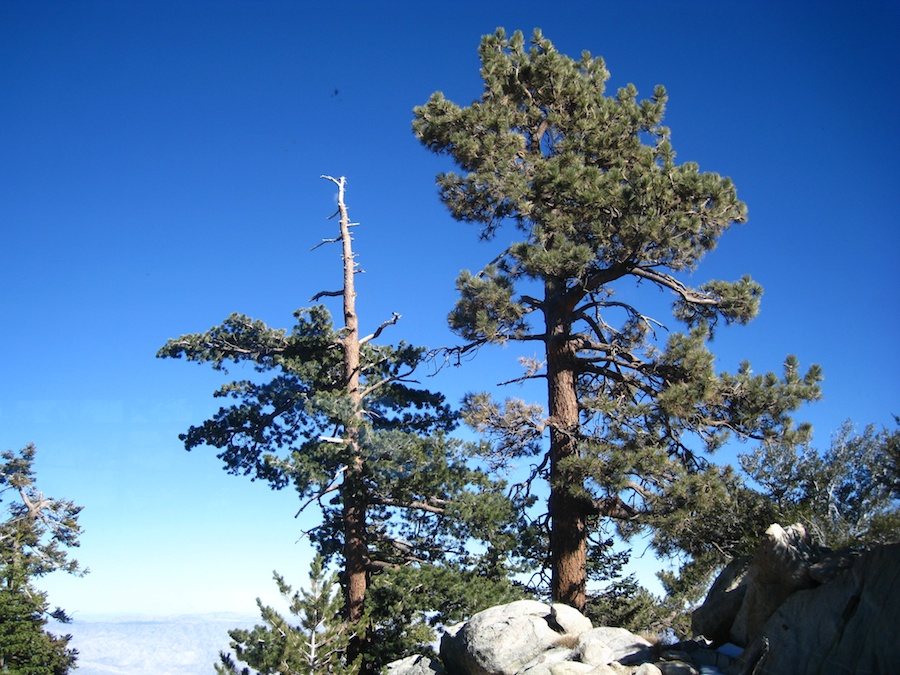 The weather was perfect

Time for a walk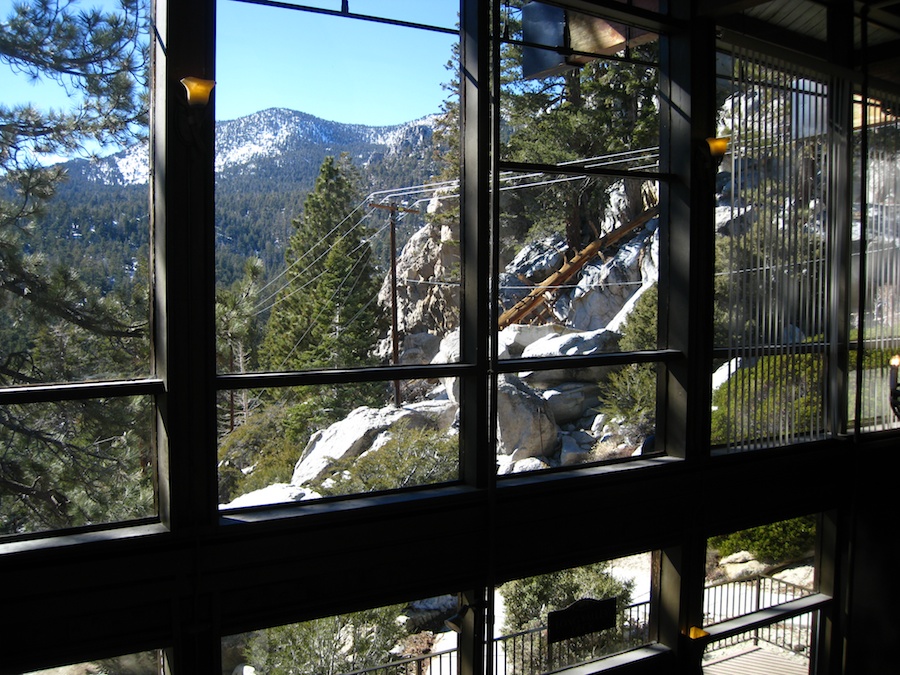 Power lines


Fresh air... Quiet... Wow

Brian and Sue look for snow... We need a snowman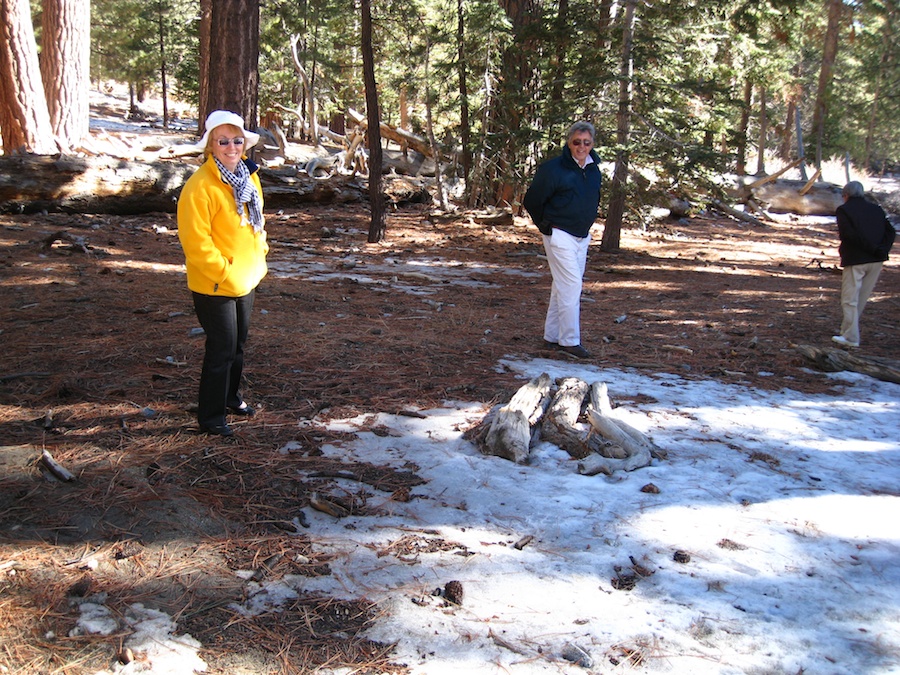 "It was colder in London??"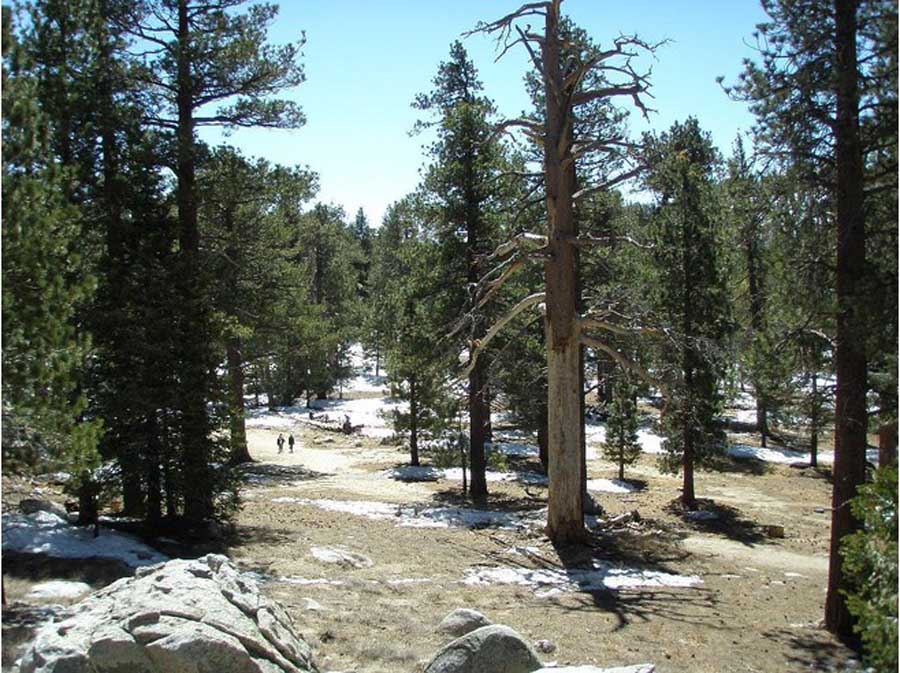 Beautiful day in the forest

Magnificent trees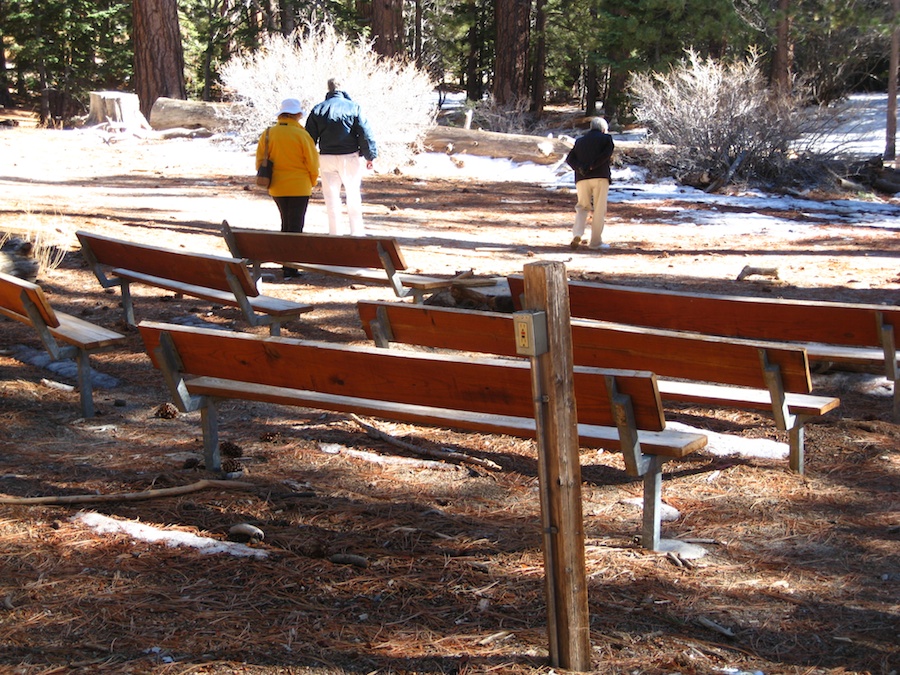 Paul's audience left in a hurry!
Quotation To Remember: God writes the gospel not in the Bible alone, but on trees and flowers and clouds and stars.  ~Author unknown, commonly attributed to Martin Luther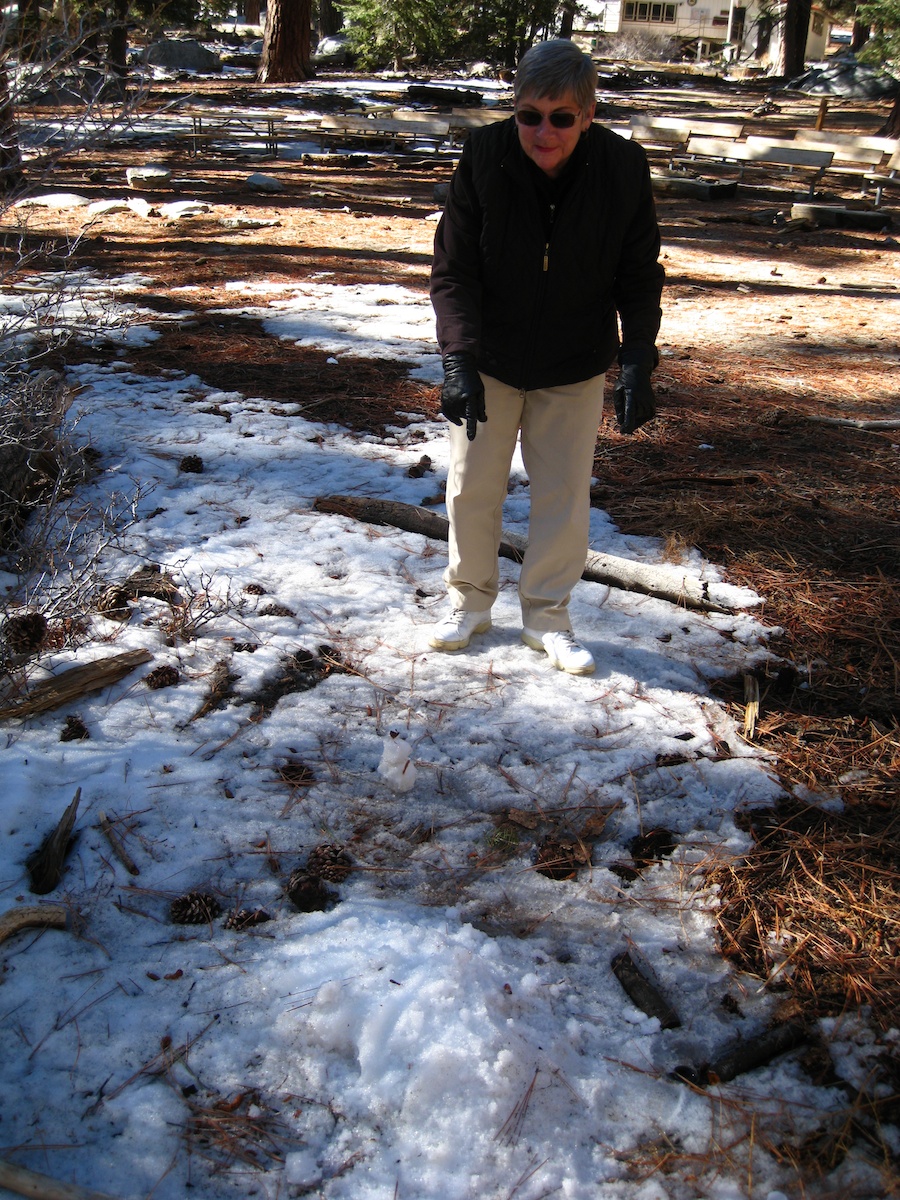 Sue's baby snowman

"I am Grandma Sue's little snowman!" - Not much snow today!

The sun was warm when you could get in its path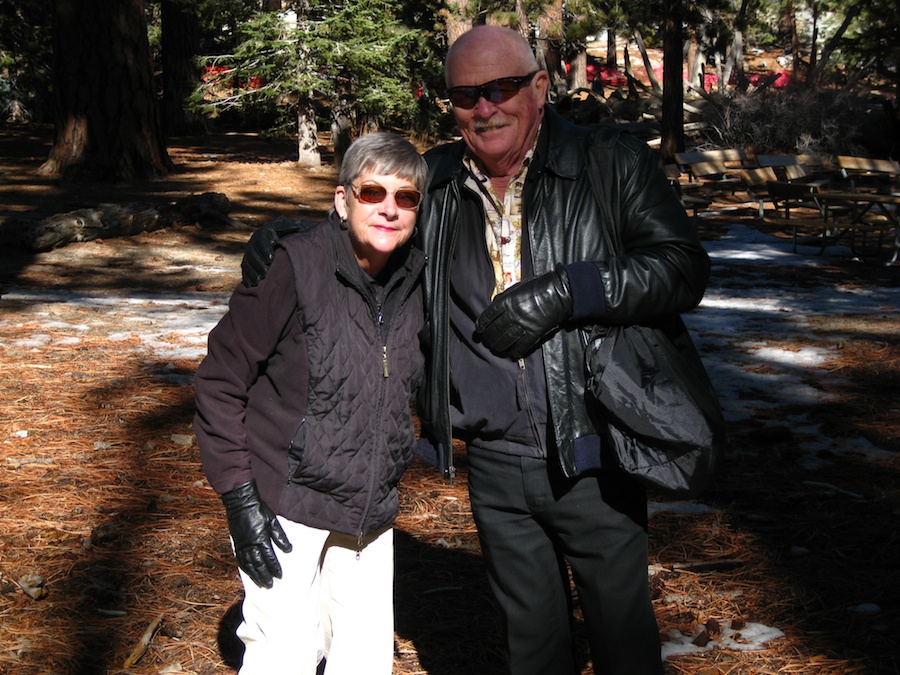 We are fitted for the cold....

"... On second thought, a hat wold have been a nice touch"
Quotation To Remember: To me a lush carpet of pine needles or spongy grass is more welcome than the most luxurious Persian rug.  ~Helen Keller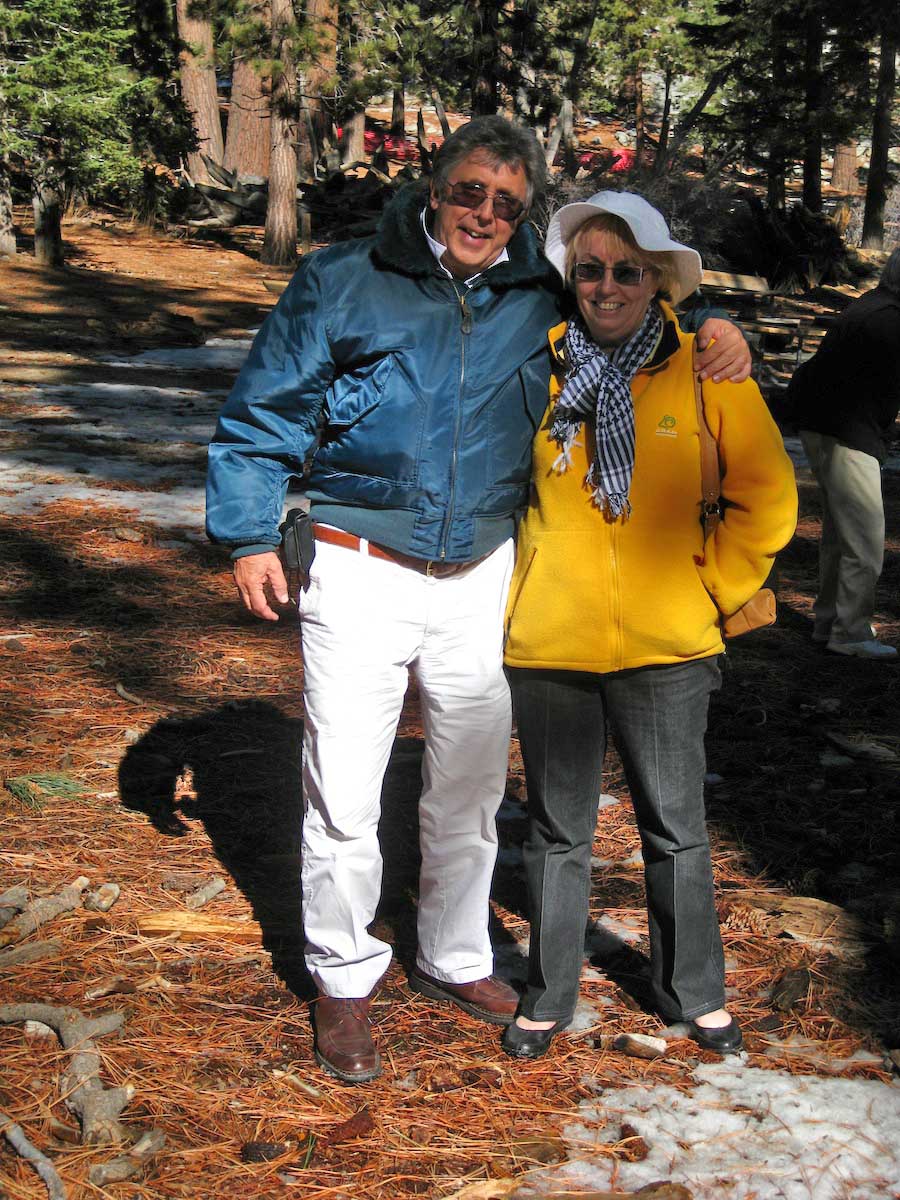 Brian and Jan enjoying the great out-of-doors!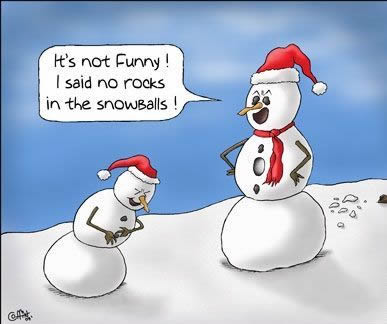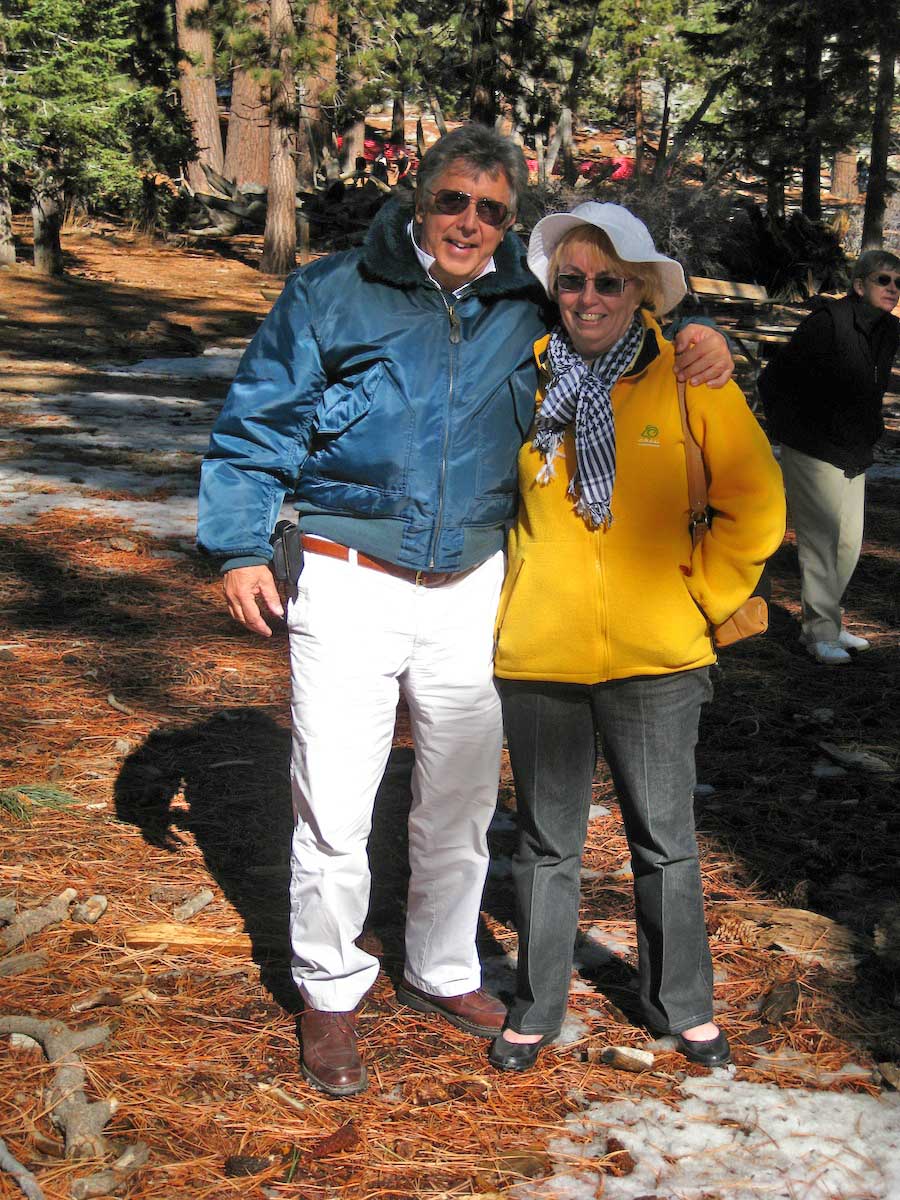 Jan is happy the snow is not any deeper....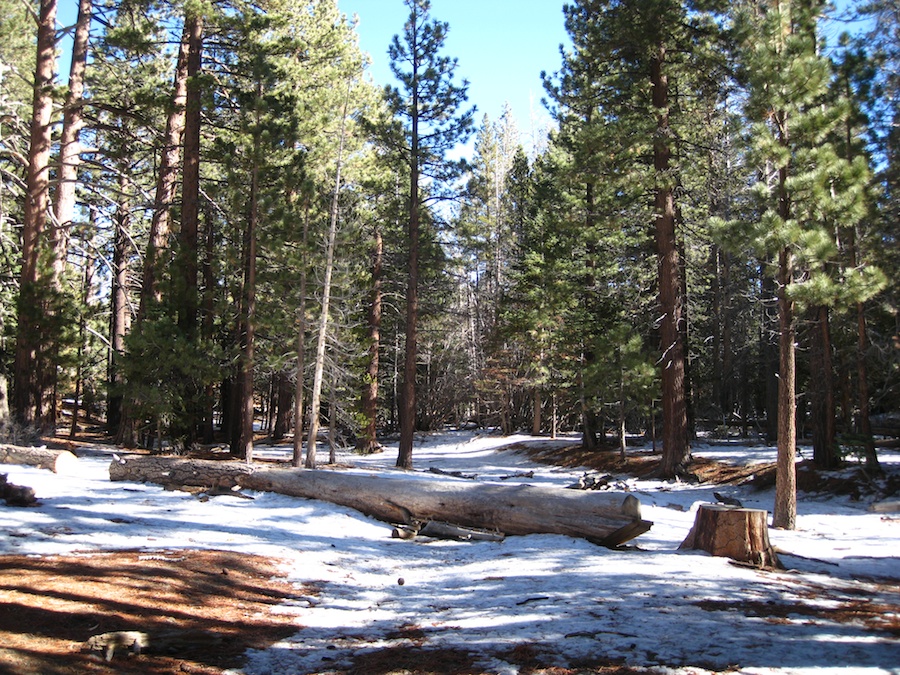 Long Valley
Quotation To Remember: In wilderness I sense the miracle of life, and behind it our scientific accomplishments fade to trivia.  ~Charles A. Lindbergh, Life, 22 December 1967

Brian is doing some dendrochronology... The tree was 237 years old
Did You Know? - Dendrochronology (from δένδρον, dendron, "tree limb"; χρόνος, khronos, "time"; and -λογία, -logia) or tree-ring dating is the scientific method of dating based on the analysis of patterns of tree rings, also known as growth rings. Dendrochronology can date the time at which tree rings were formed, in many types of wood, to the exact calendar year. This has three main areas of application: paleoecology, where it is used to determine certain aspects of past ecologies (most prominently climate); archaeology, where it is used to date old buildings, etc.; and radiocarbon dating, where it is used to calibrate radiocarbon ages (see below).
In some areas of the world, it is possible to date wood back a few thousand years, or even many thousands. Currently, the maximum for fully anchored chronologies is a little over 11,000 years from present.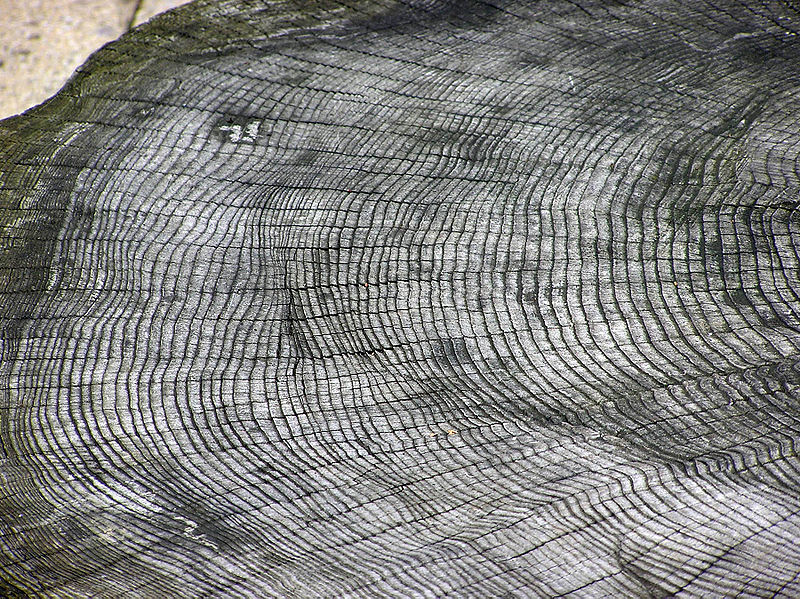 "Hey Brian... Do you want us to loan you some fingers and toes??"

"No! We are NOT tired... We are just warming the bench for the next people!"

"Hey Jan.... This bench is either too big or our butts are too small... It's not getting warm!"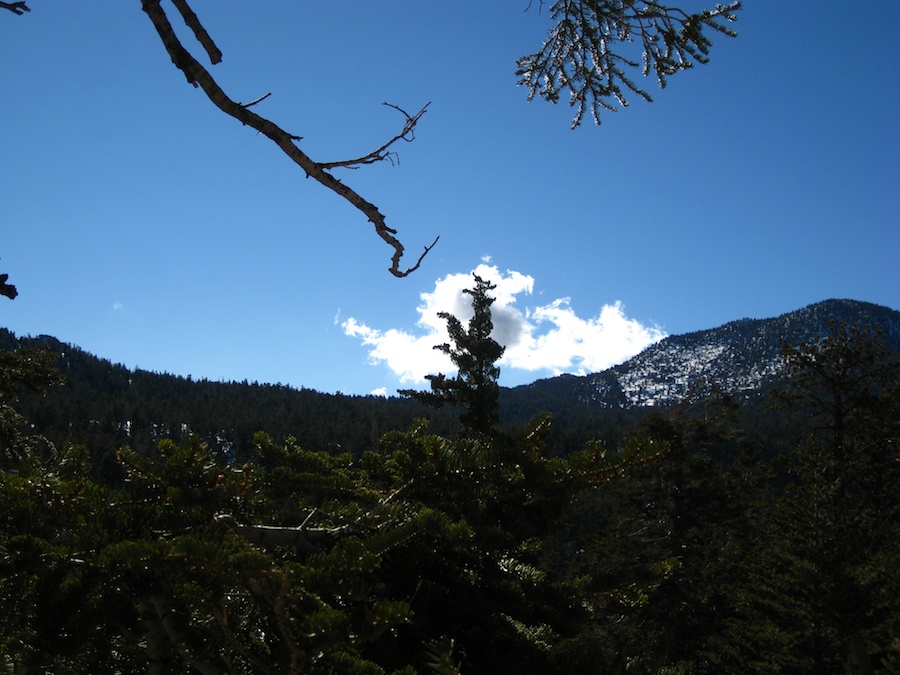 They took The Blue Of The Sky and The Little Girls Eyes and A Bit Of Old Glory's Hue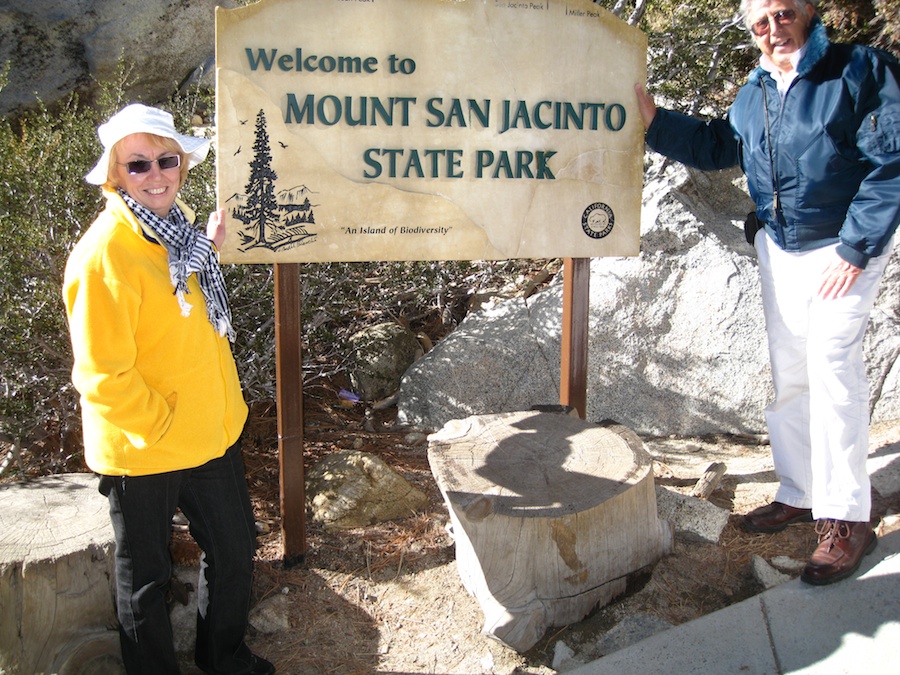 We are here
Did You Know? - The Mount San Jacinto State Park encompasses the weathered granite summit of Mount San Jacinto, which at 10,834 feet (3,302 m) above sea level makes this the second highest peak and mountain range in Southern California. It is accessible by the Palm Springs Aerial Tramway and lies on the Pacific Crest Trail.
The deeply weathered summit of Mount San Jacinto stands 10,834 feet above sea level, and is the second highest mountain range in Southern California. No more than a two hour drive from either Los Angeles or San Diego, the mountain's magnificent granite peaks, subalpine forests, and fern-bordered mountain meadows offer a unique opportunity to explore and enjoy a scenic, high-country wilderness area. The park offers two drive-in campgrounds near the town of Idyllwild. Most of the park is a designated wilderness area enjoyed by hikers and backpackers.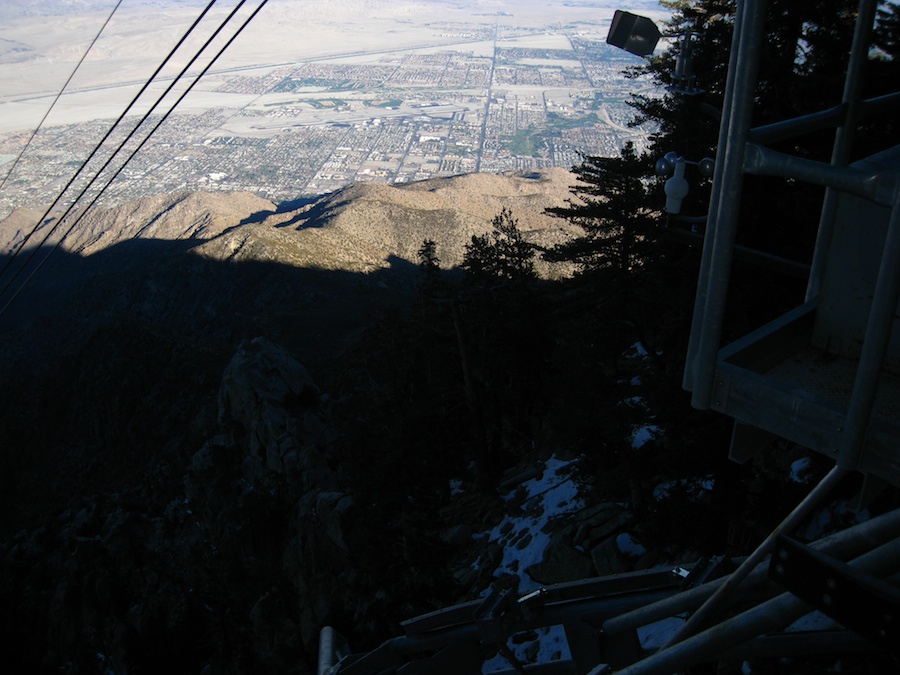 Heading down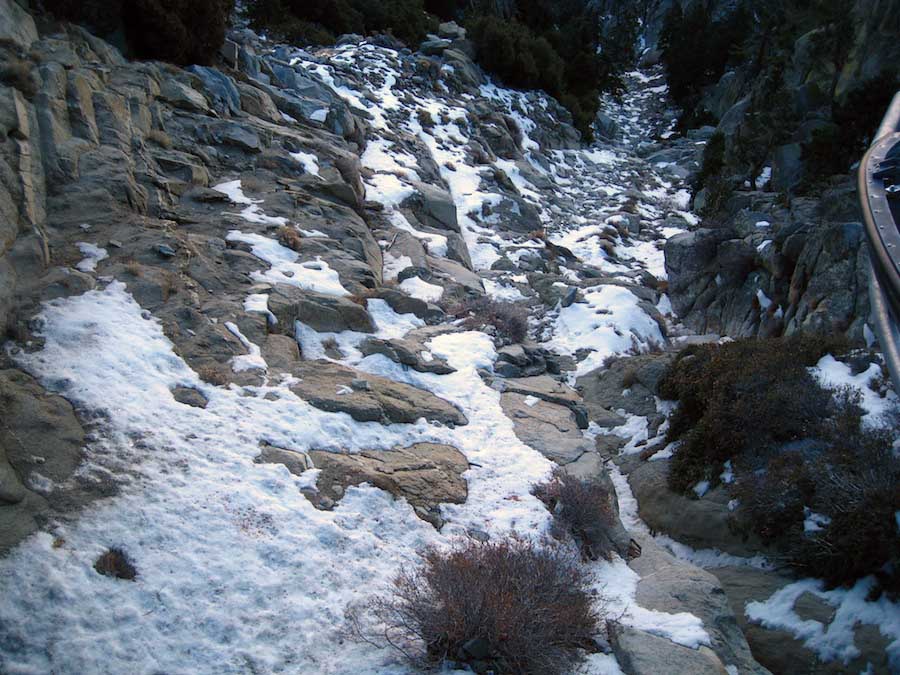 Snow in the crevices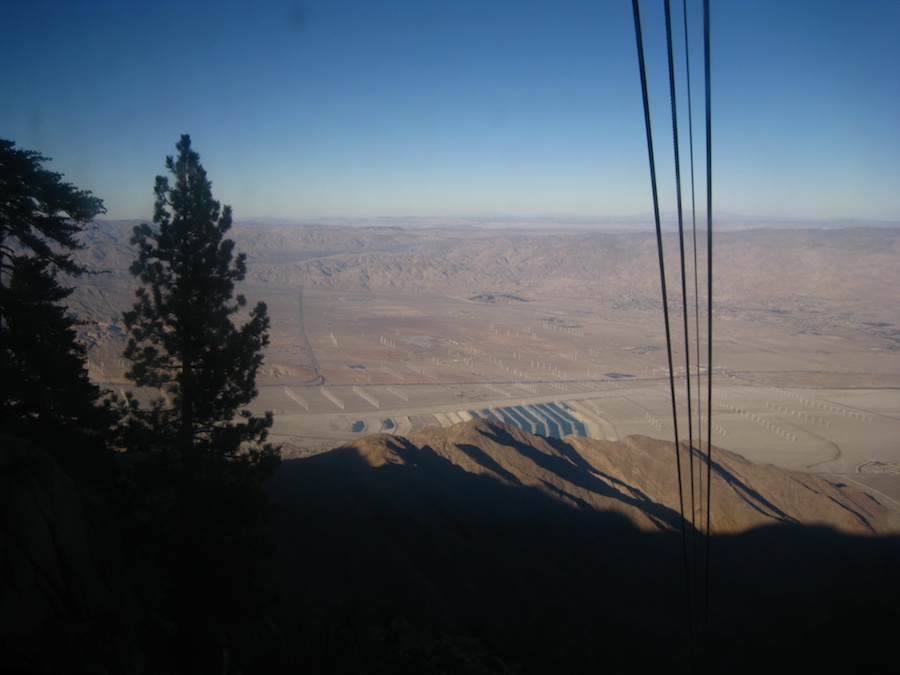 Looking out over the valley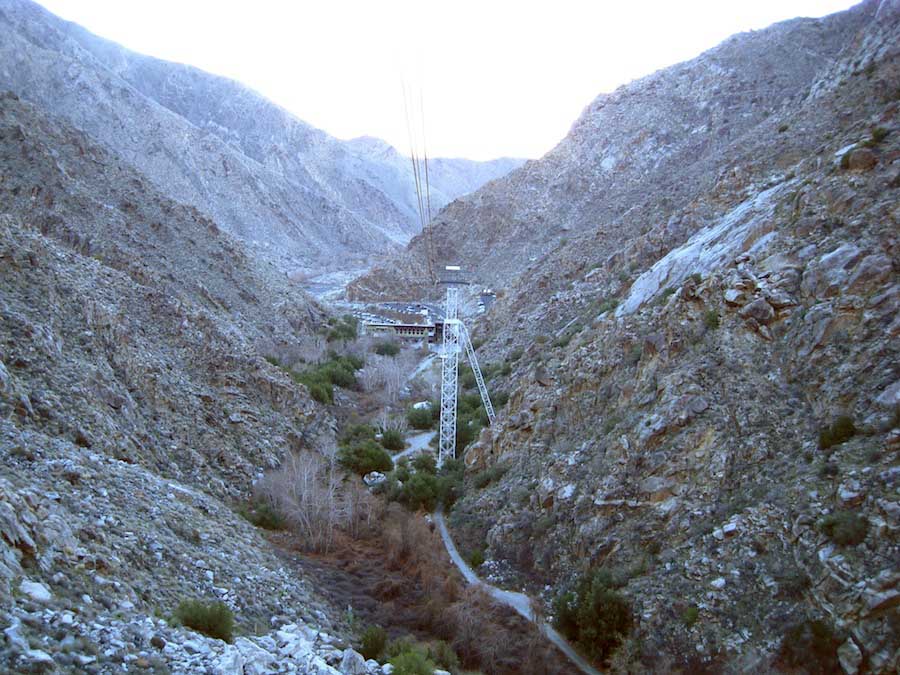 One last look up the valley
Quotation To Remember: I thank you God for this most amazing day, for the leaping greenly spirits of trees, and for the blue dream of sky and for everything which is natural, which is infinite, which is yes.  ~e.e. cummings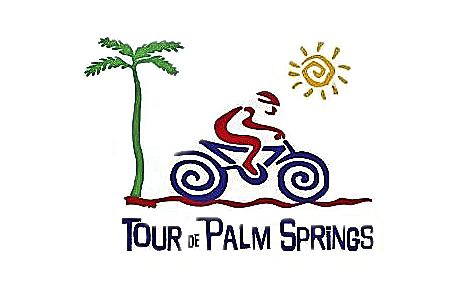 We took the mountain road home but darkness
kept our cameras in our pockets