Time To Meet And Greet 4/12/2014 (Page One)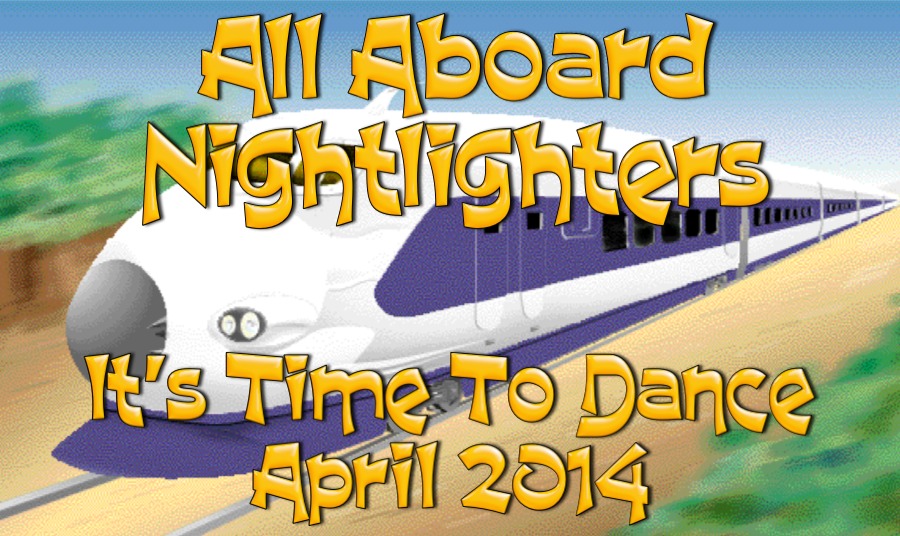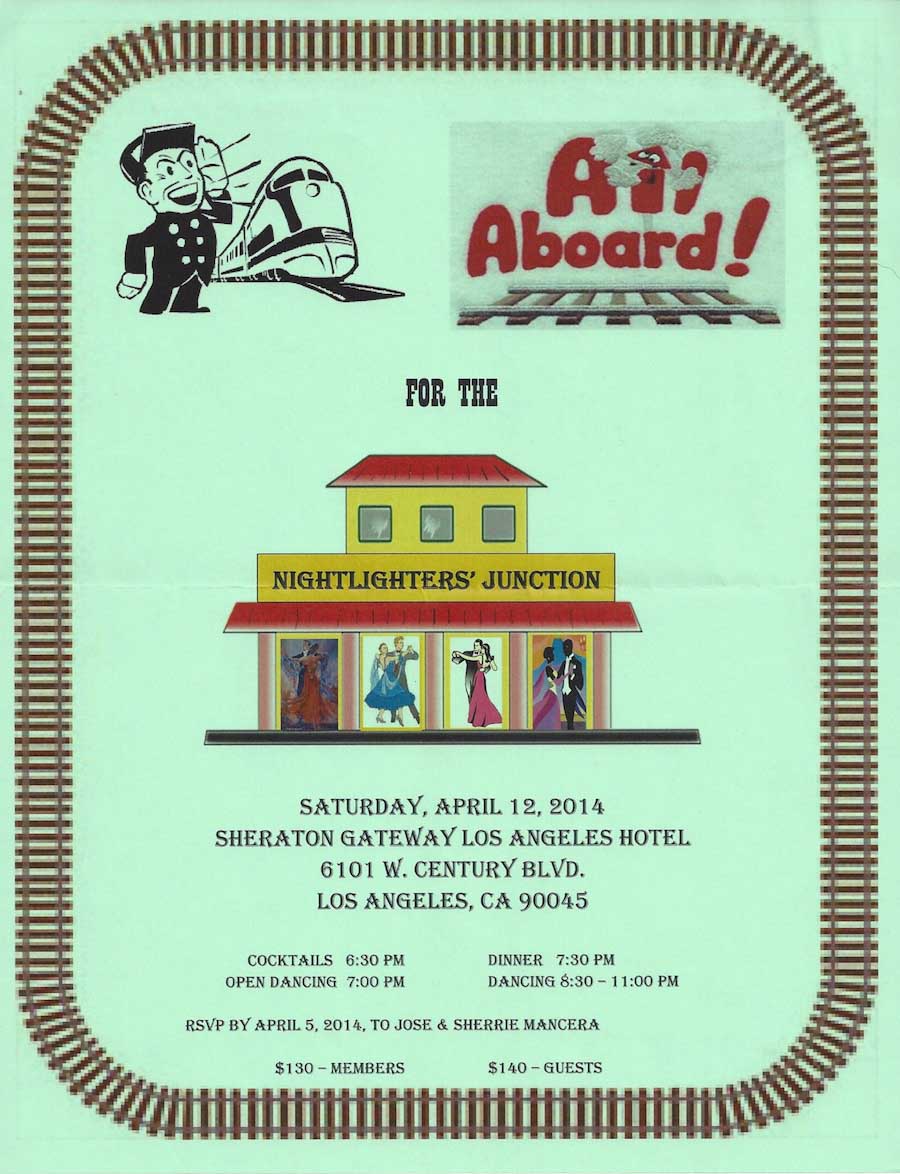 Highlights
Let The Party Begin!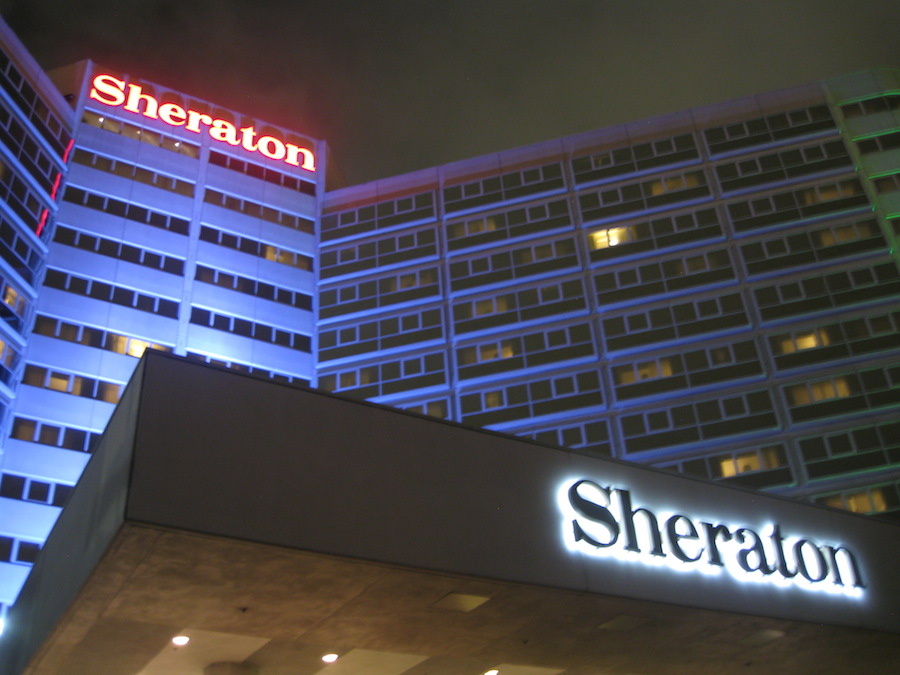 We have arrived safe and sound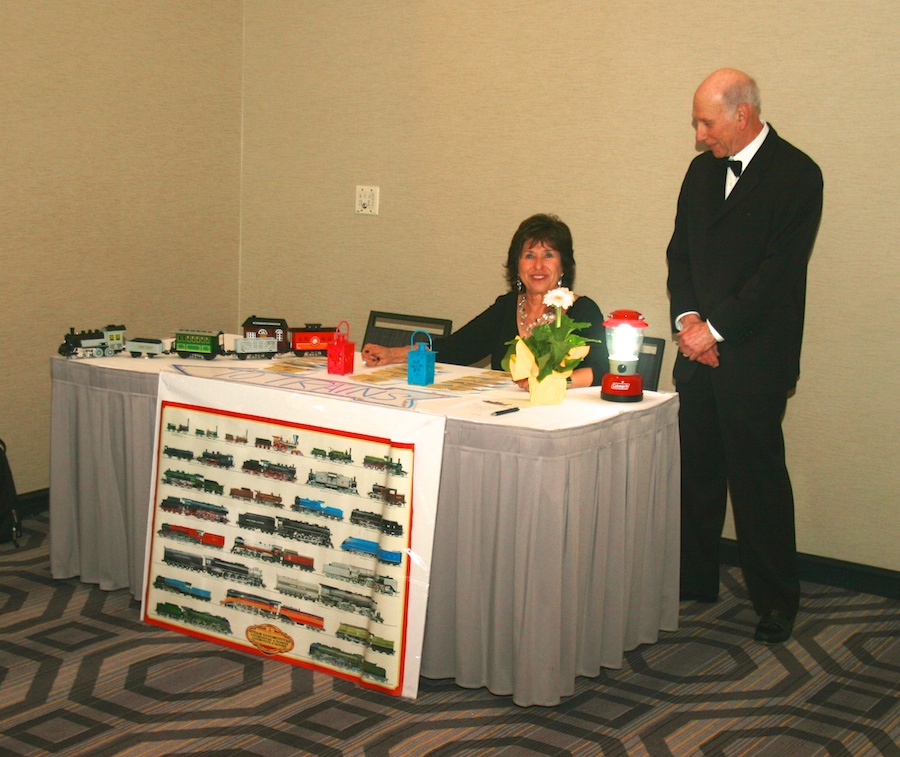 Greeted by Ed and Sharon Barrish complete with a host of train paraphernalia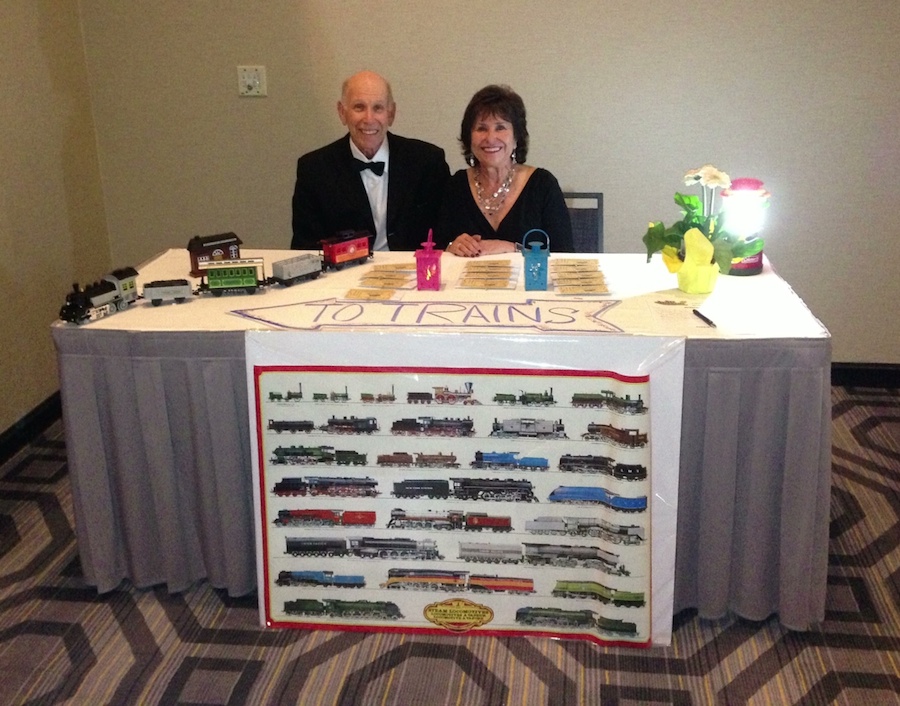 Welcome to the station.... Please step forward to check in!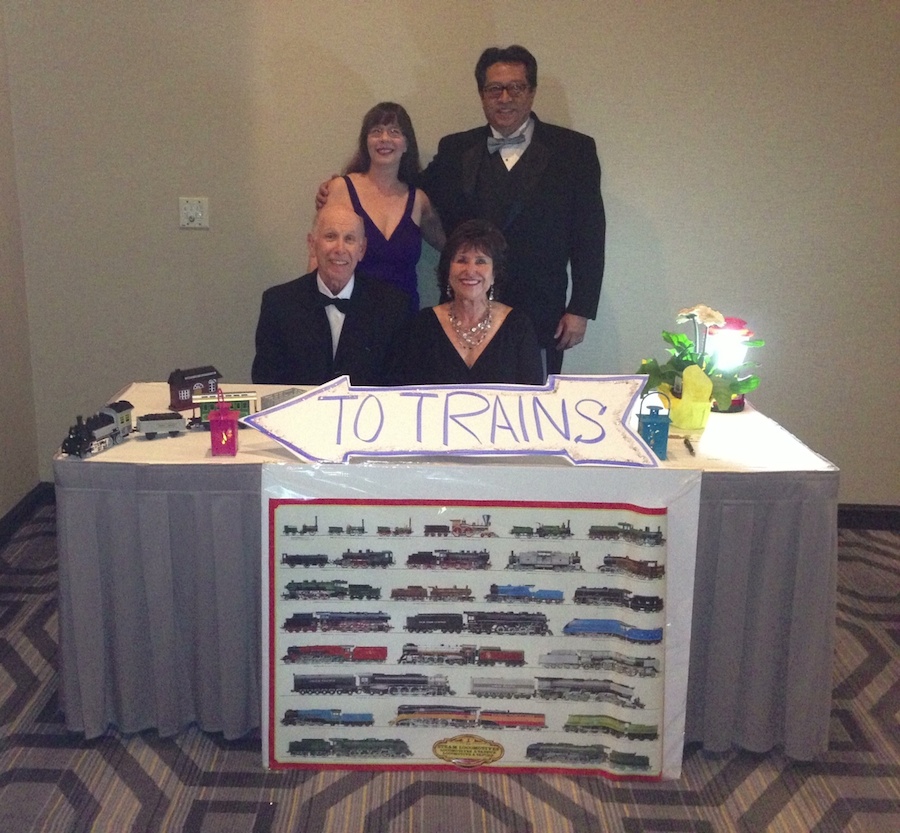 The Conductor, Engineer, and Greeters are all ready to go!

What is Nightlighters Junction???
You will soon find out!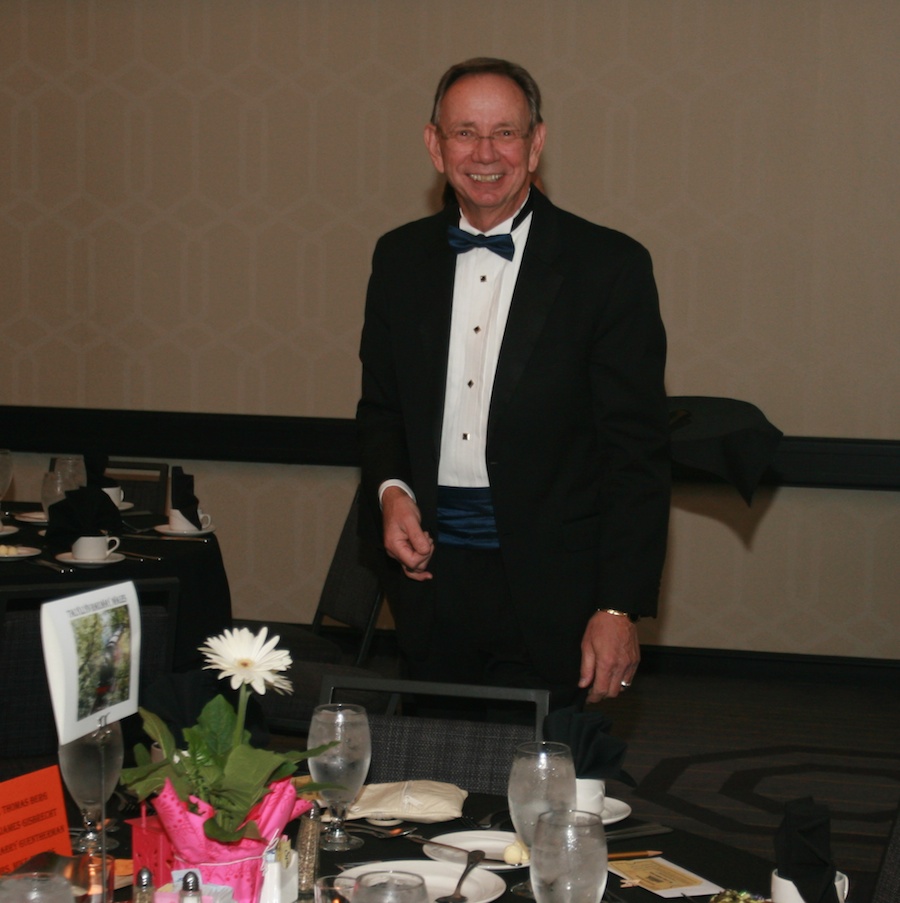 "Can I drive the train, pweeese?"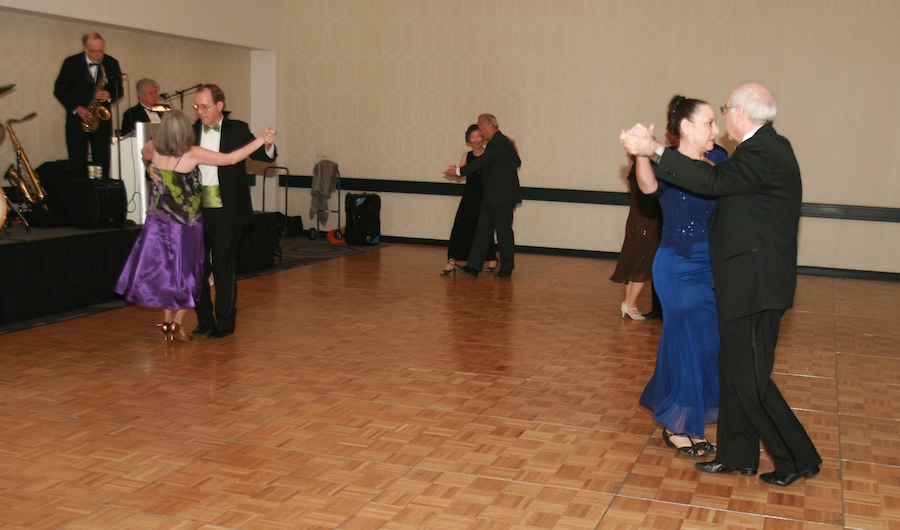 Music starts and Nightlighters are ready to go!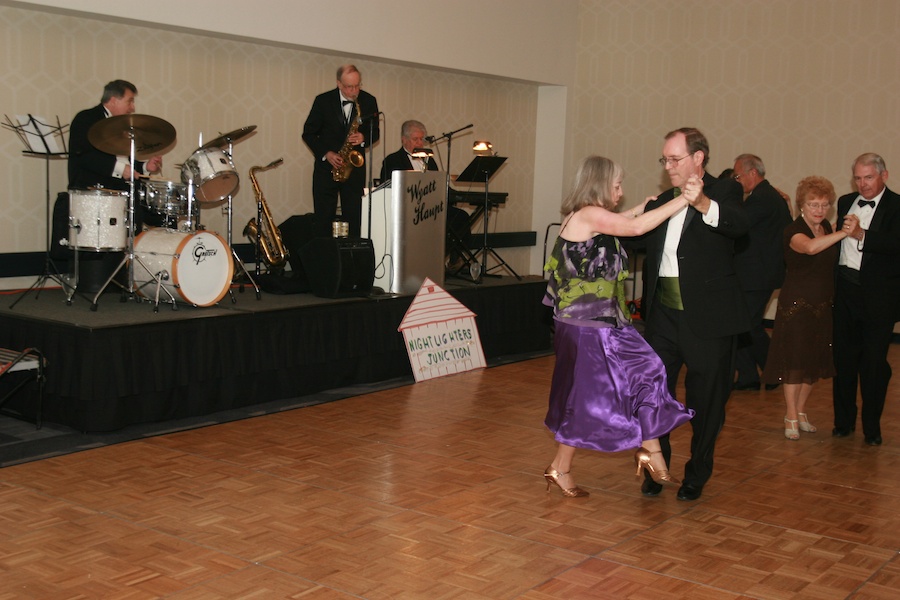 "Dear, this is how you step over a train rail!"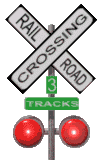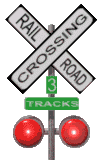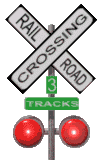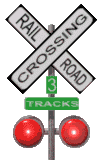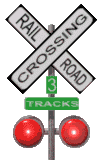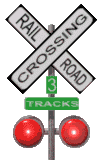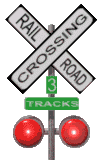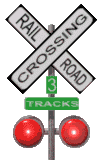 "Did someone say cocktails???"

Who is that traveling stranger... It's Amy!
Back from her most recent adventure in New Zealand!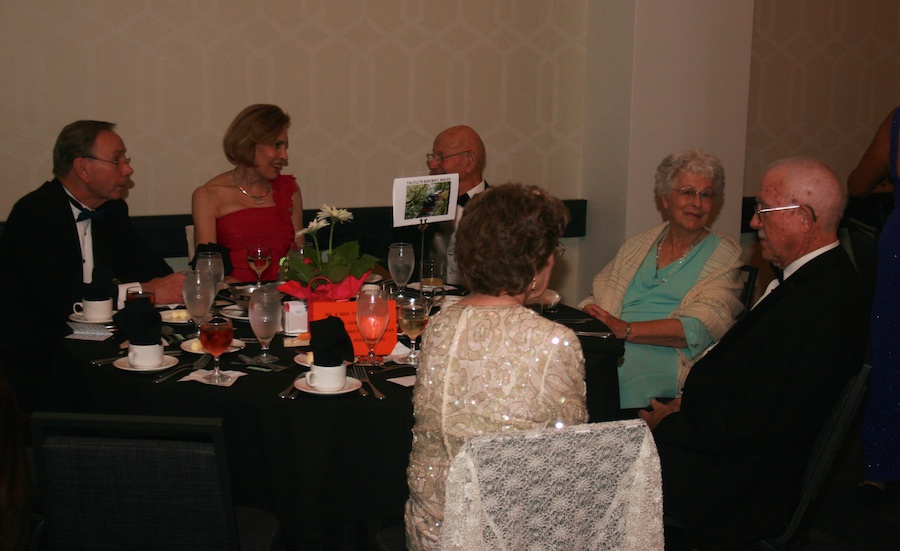 Catching up on the latest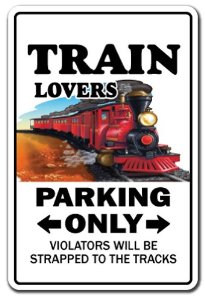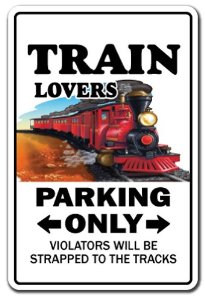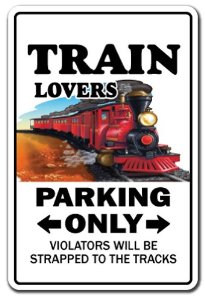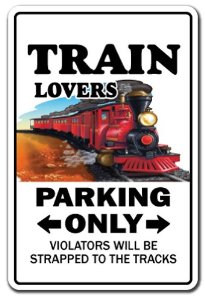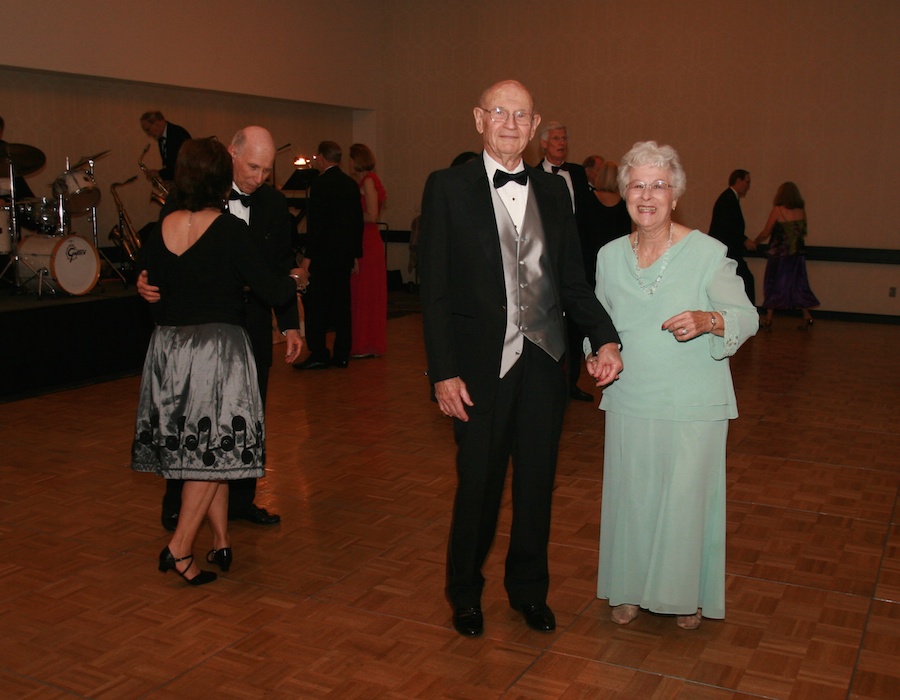 "That train was moving fast!"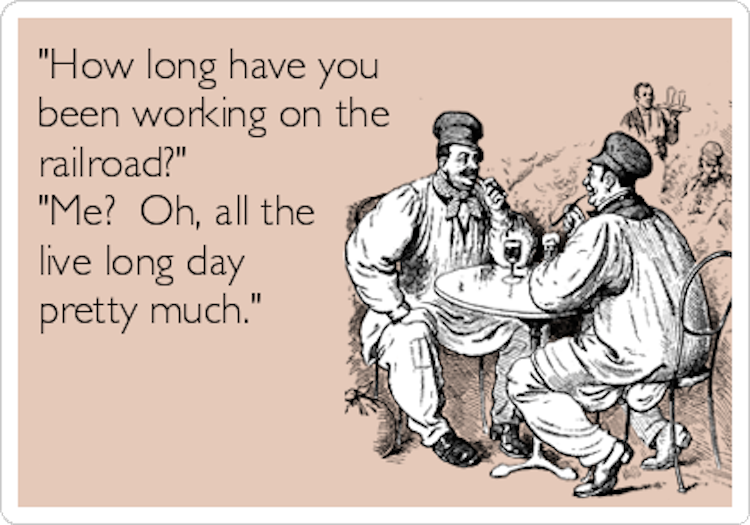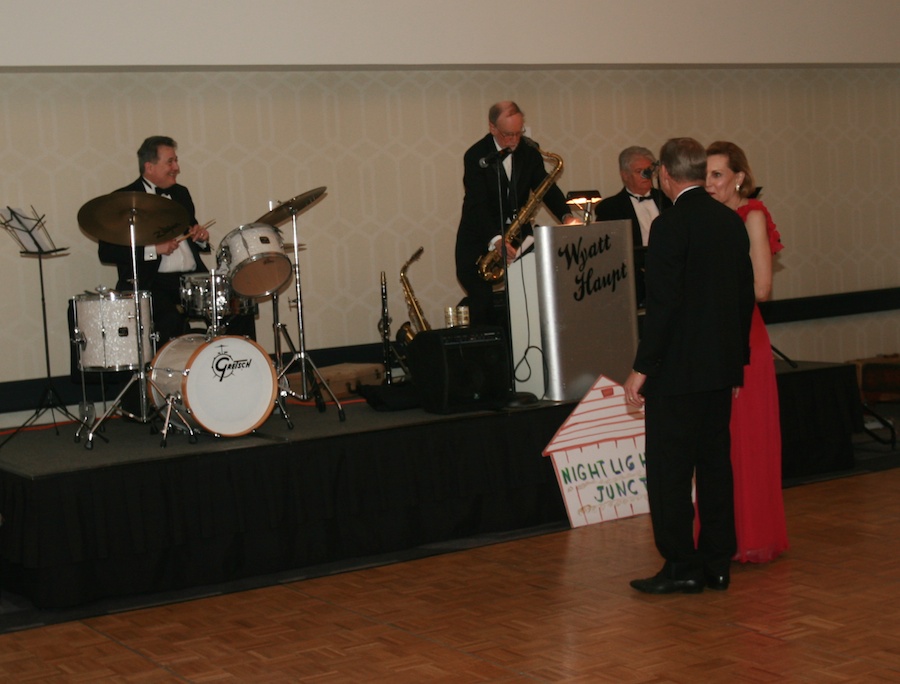 "Dear... Over 1000 train songs and you have NOT
found one Wyatt does not know!"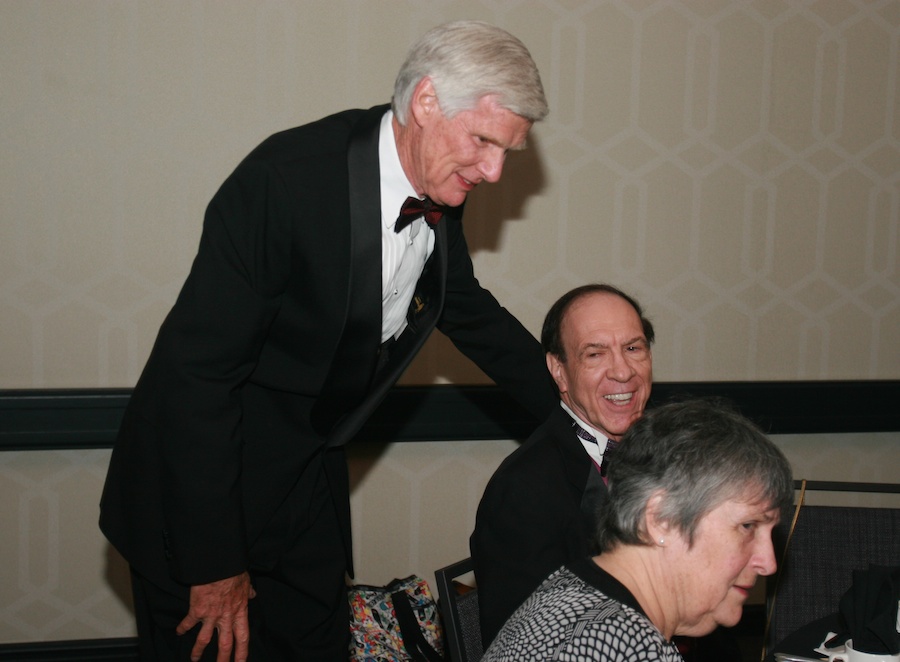 Visiting before dinner.... It's what we do!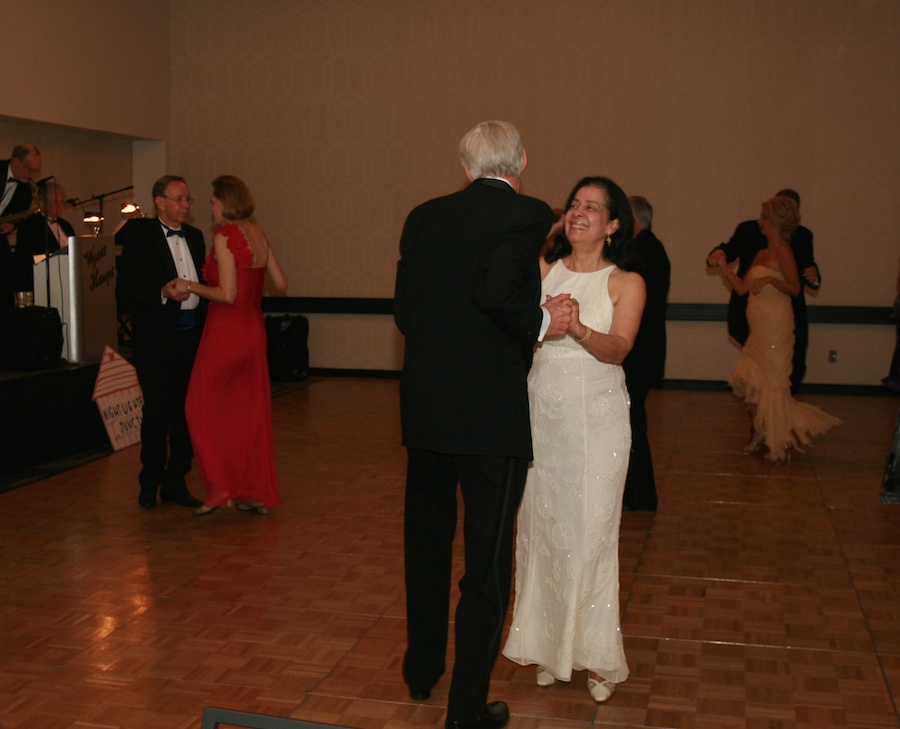 Mike and Carmen glide around the floor....
Did You Know? - Some of my favorite nicknames for various railroad jobs are:
"Baby Lifter" - Brakeman. Maybe he helped carry babies on the train for their mothers? Not sure how that nickname got started.

"Bakehead" Nickname for the Fireman, because his head was so close to the fire box while he was shoveling coal.

"Big C" - The Conductor.

"Big E" - The Engineer.

"Boomer" - Itenerent railroad workers, always moving from one location to another.

"The Brains" - The Conductor.

"Brass Hat" - A railway executive (usually a division manager or higher).

"Bull" - Railroad detective.

"Carman" - A person trained in the craft of inspecting and repairing railroad cars.

"Conductor" - Traditionally, the railroad employee who walked up and down the aisles of the passenger cars taking tickets, etc. This term was sometimes teasingly used on Brakemen who had pencils sticking out of their pockets.

"Dead Head" - A railroad employee traveling on a pass.

"Dinger" - A Yard Master.

"Door Slammer" - What freight trainmen called passenger trainmen.

"Flagman" - The rear brakeman. To be a Flagman, the brakeman had to know how to read, so he could understand trian orders, which from time to time would be changed enroute. Most Flagmen were proud of the fact that they were Flagmen, which set them above their fellow brakemen that could not read.

"Foamers" - name given by train crews for people who gathered along the railroad tracks to watch adn wayve at trains.

"Gandy Dancer" - Name give to a railroad track worker. The name came from the Gandy Manufacturing Company in the 1800's who made a lot of track tools.

"Guinea" - A new worker or a worker who is not familiar with job requirements.

"Hoghead or Hogger" - A railroad engineer (locomotives were nicknamed "Hogs").

"Iron Bender" - A switchman.

"Lighting Slinger" - A railroad telegraph operator.

"Number Dummies" - Clerks who worked as yard checkers.

"Old Head" - Someone who does his job well.

"Piglet" - A locomotive engineer trainee.

"Skipper" - The conductor.

"Spotter" - A company employee charged with spying on other employees, especially in the old days when a conductor would collect cash fairs from passengers and sometimes did not turn in all the receipts to the company at the end of the trip.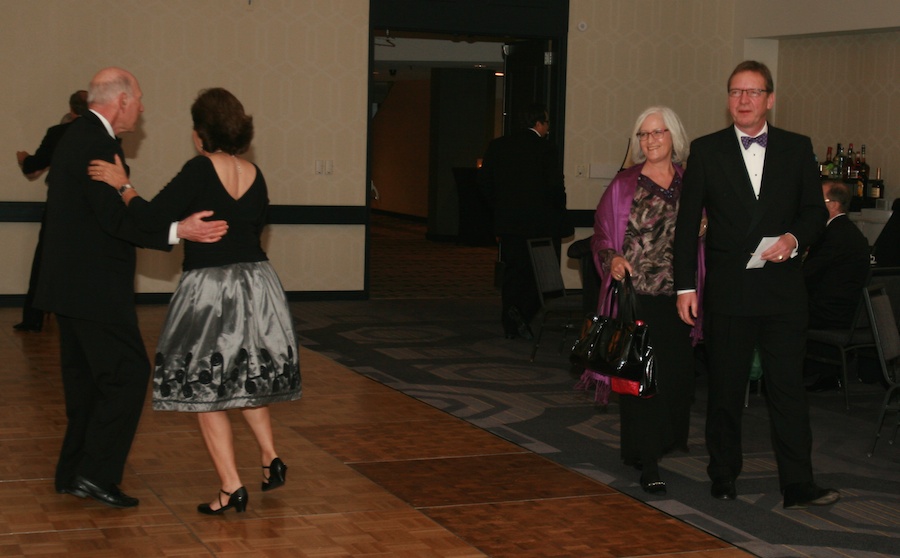 "OK guys,,, Claudia and Christoph are here... The party can start!"
Giggle Time...
Two drunks were walking upgrade between the railroad tracks. One of them said, "this is is longest stairway I have ever been on." The other one said, "It's not the stairs that bother me, it's the low banister."
Two drunks were walking down a New York City street when one fell down the subway steps. When he got back up top he told his drinking partner, "...boy you got to see that guy's train set in the basement!"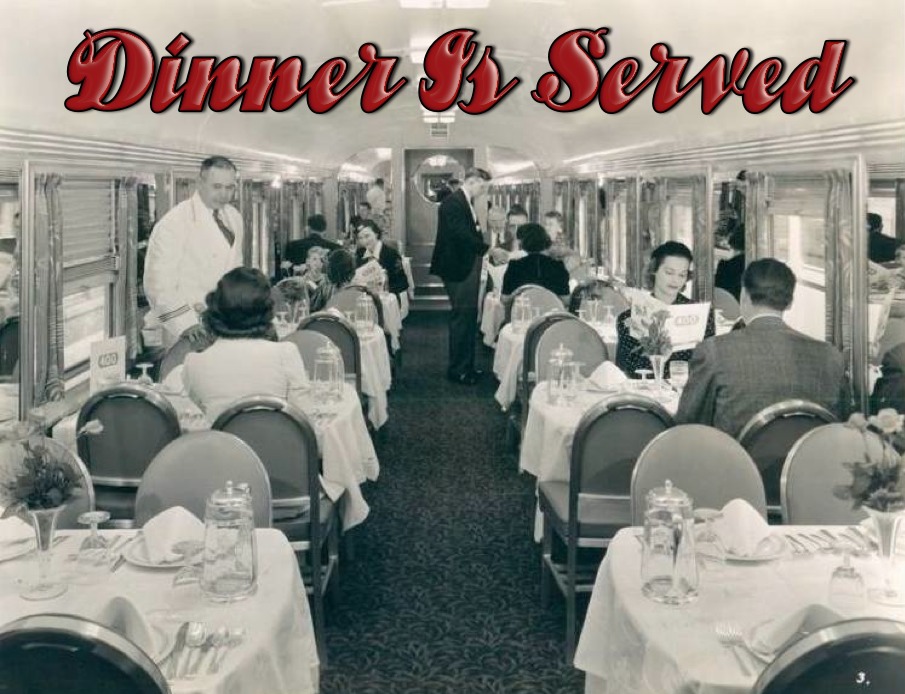 The fiddle tune "Orange Blossom Special," about the passenger train of the same name, was written by Ervin T. Rouse (1917-1981) in 1938. The original recording was created by Ervin and Gordon Rouse in 1939. It is often called simply The Special. It has been referred to as the fiddle player's national anthem.
The lyrics of the song are in the 12-bar blues form but the full piece is more elaborate.
Look a-yonder comin'
Comin' down that railroad track
Hey, look a-yonder comin'
Comin' down that railroad track
It's the Orange Blossom Special
Bringin' my baby back
Well, I'm going down to Florida
And get some sand in my shoes
Or maybe Californy
And get some sand in my shoes
I'll ride that Orange Blossom Special
And lose these New York blues
"Say man, when you going back to Florida?"
"When am I goin' back to Florida? I don't know, don't reckon I ever will."
"Ain't you worried about getting your nourishment in New York?"
"Well, I don't care if I do-die-do-die-do-die-do-die."
Hey talk about a-ramblin'
She's the fastest train on the line
Talk about a-travellin'
She's the fastest train on the line
It's that Orange Blossom Special
Rollin' down the seaboard line