It's Time To Visit The Chinese Gardens And Have A "Spot Of Tea" In The Rose Room
Did You Know? - The Chinese garden, also known as a Chinese classical garden, recreates natural landscapes in miniature. The style has evolved for more than three thousand years, and includes both the vast gardens of the Chinese emperors and smaller gardens built by scholars, poets, and former government officials.
The classical Chinese garden is enclosed by a wall and has one or more ponds, a rock garden, trees and flowers, and an assortment of halls and pavilions within the garden, connected by winding paths and zig-zag galleries. By moving from structure to structure, visitors can view a series of carefully composed scenes, unrolling like a scroll of landscape paintings.

The dining area was freshly painted and looked great

The members were generally shopping... We were walking.... It's just us

Time to sit and reflect.... Please, do NOT scare the fish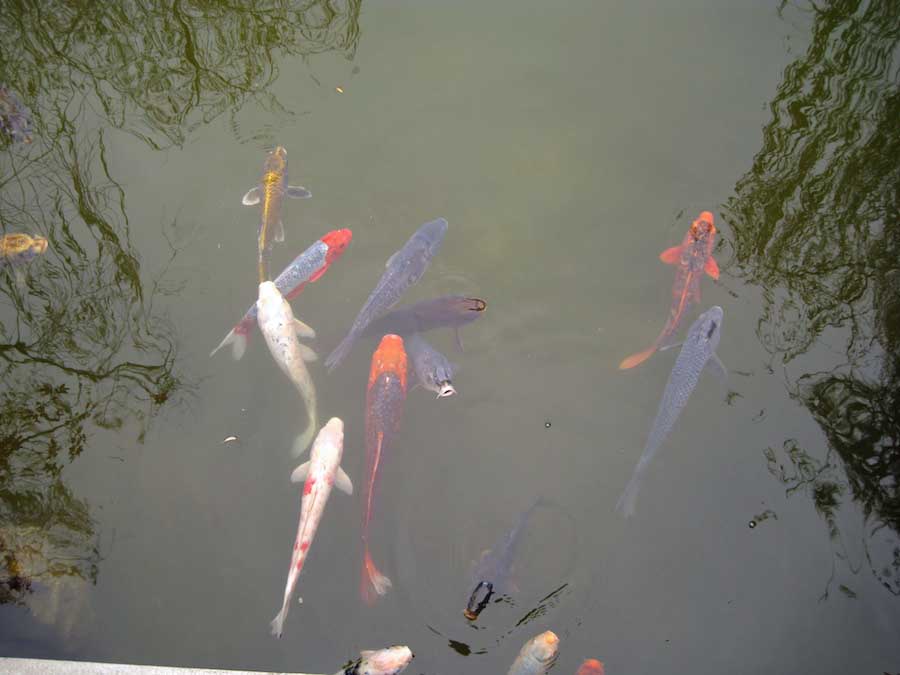 Wow... Showing their colors today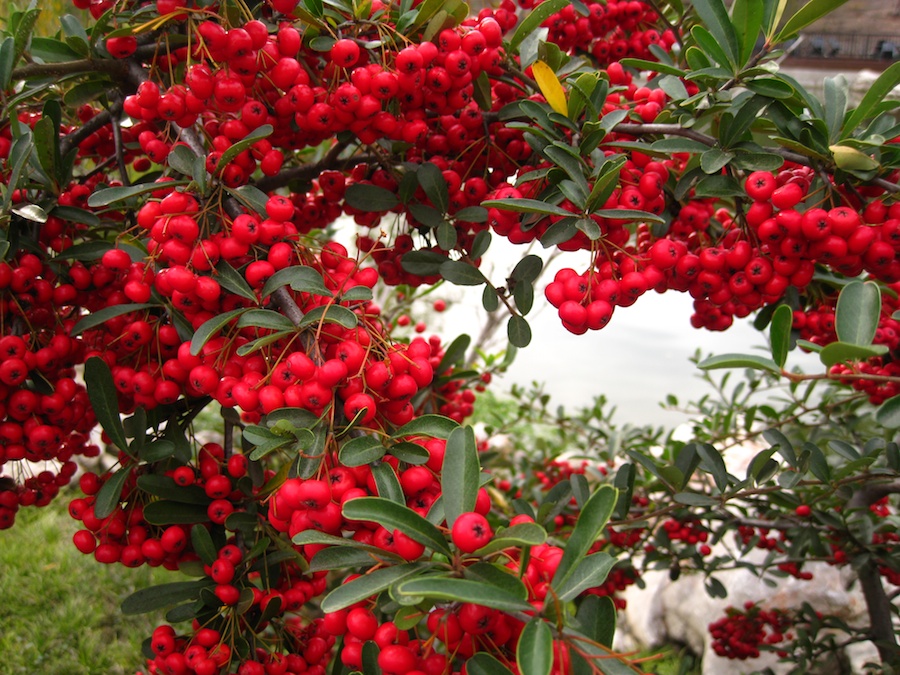 The pyracanthas were just showing their Christmas spirit
Did You Know? - They bear little red berries in the fall and winter. The birds gorge themselves on them, but as a kid I was always told they were poisonous to humans.
It turns out that a) they are not poisonous, although b) they are not very good raw. It also turns out that c) they are of several related species that are d) all members of the apple subfamily of the gigantic rose family. This means that e) the "berries" are in fact pomes (think of them as blueberry-sized crabapples). When I nerved myself to taste one, it did indeed taste like a little, mushy apple.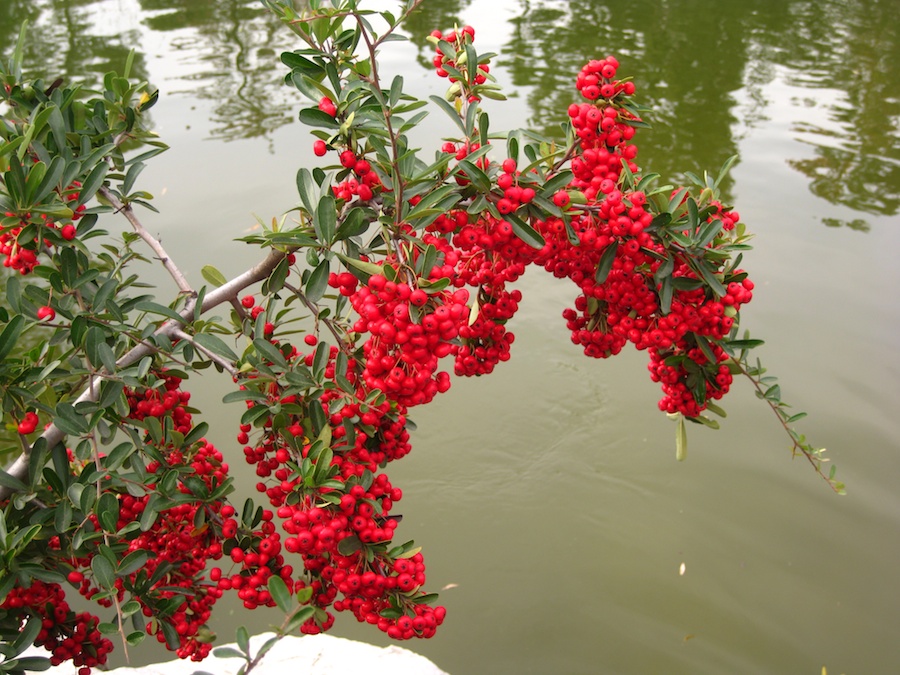 Just amazingly bright

A great place to sit and watch the world go by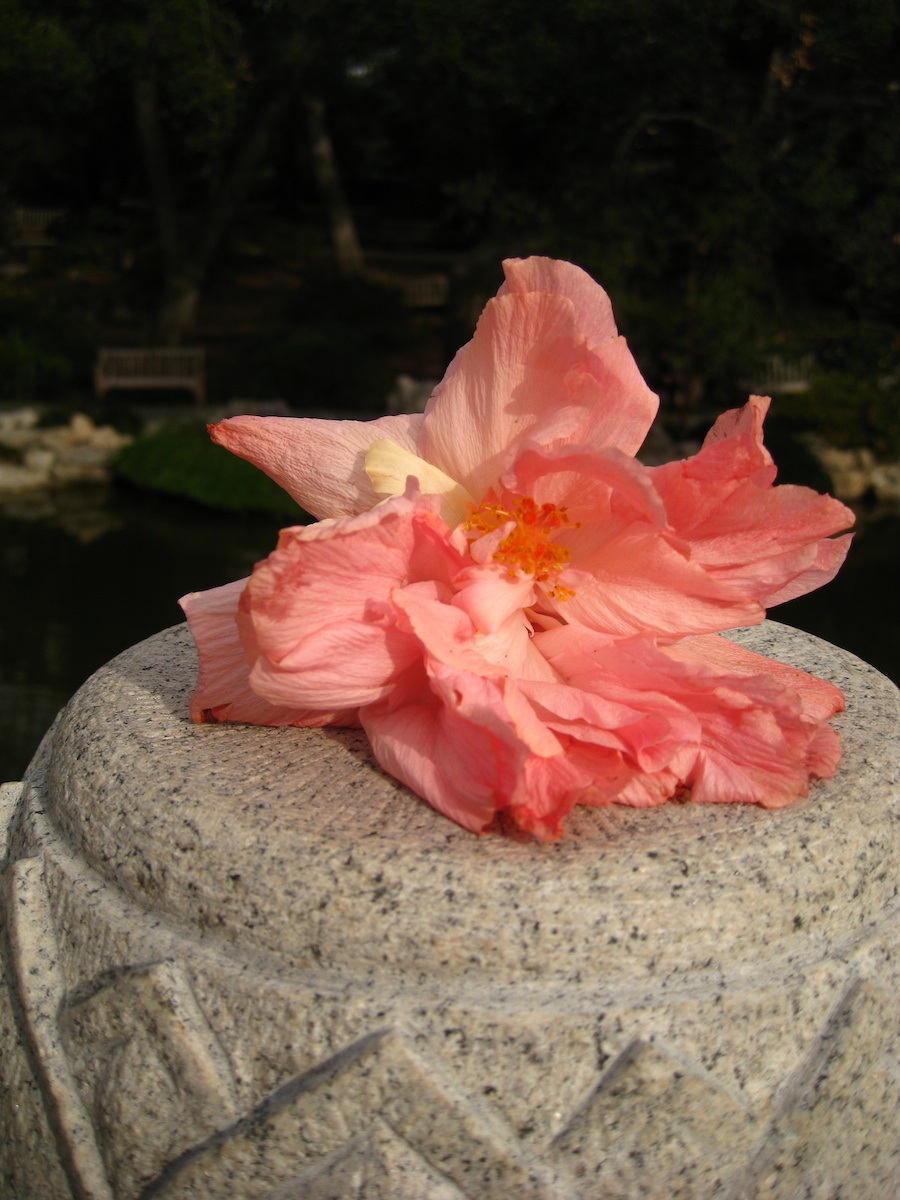 It was just sitting on the top of a stone pier???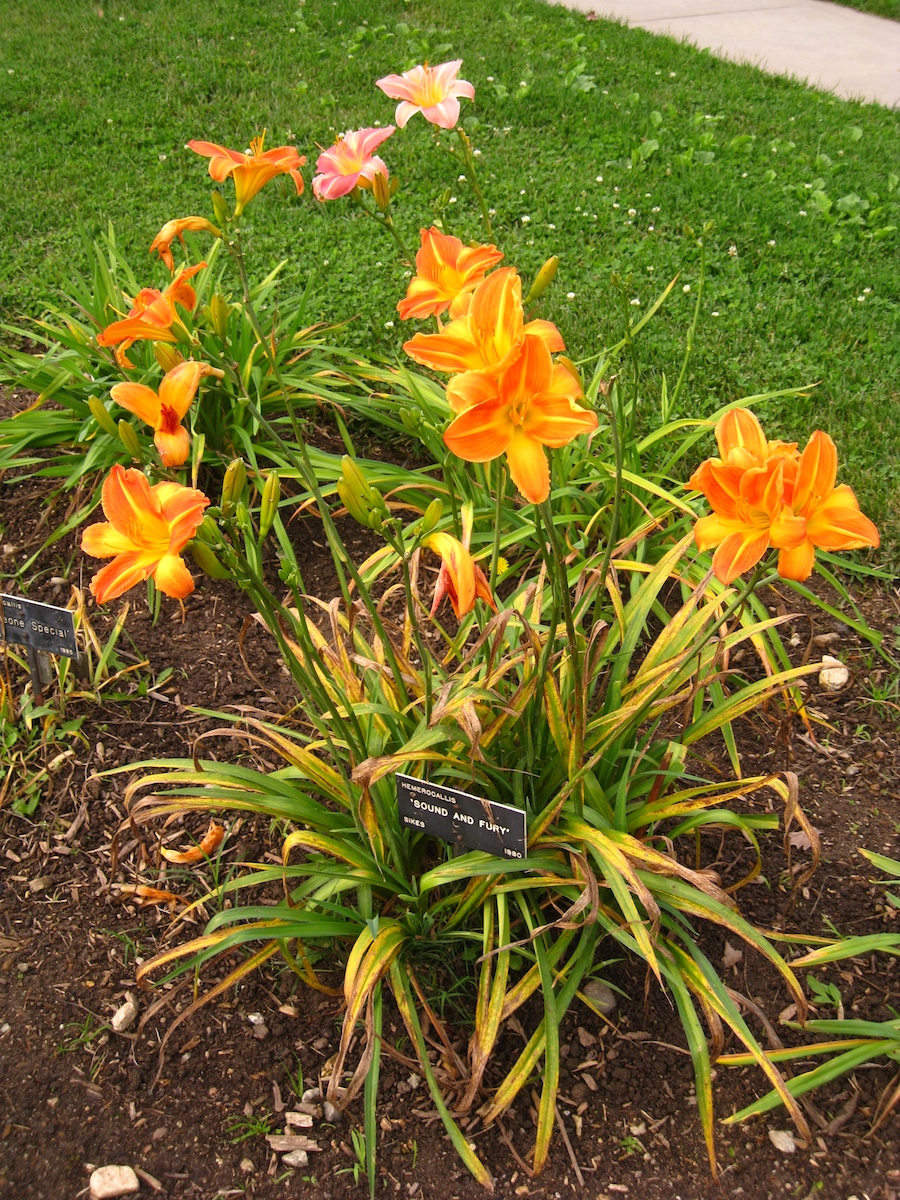 A simple Daylily
Did You Know? - Hemerocallis fulva, the Orange Daylily, Tawny Daylily, Tiger Daylily or Ditch Lily, is a species of daylily native to Asia. It is very widely grown as an ornamental plant in temperate climates for its showy flowers and ease of cultivation. It is not related to true lilies, but gets its name from the similarity of the flowers and from the fact that each flower lasts only one day.

"Hello there.... You are due at the Tea House in ten minutes"
Time For Tea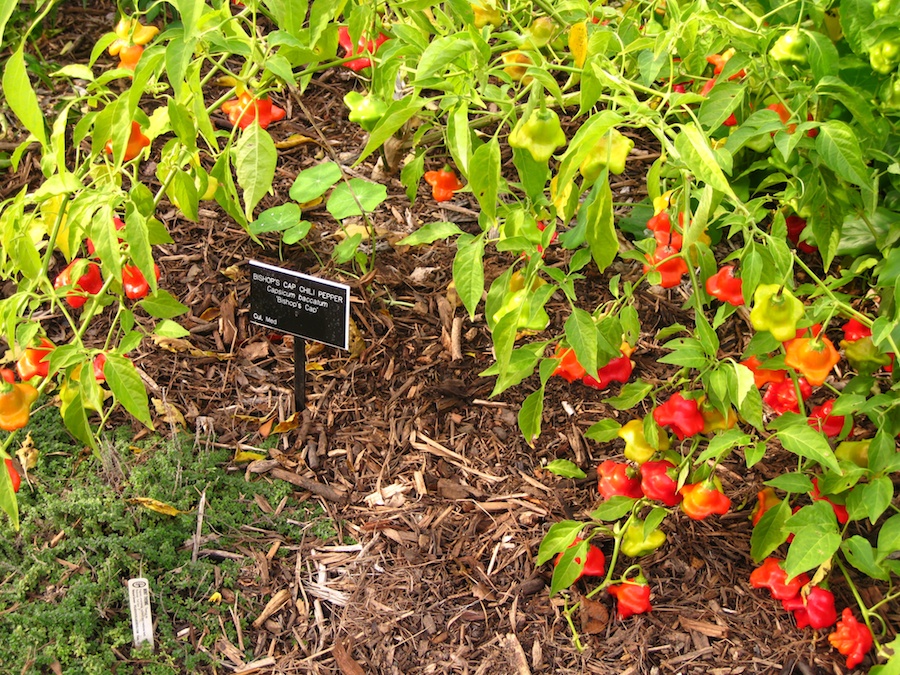 Whoa.... In the herb garden??
Did You Know? - The Bishop's Crown or Christmas Bell, is a pepper, a variety of the species Capsicum baccatum var. pendulum. It is named for its distinct three-sided shape resembling a Bishop's Crown.
Although this variety can be found in Barbados, and is actually part of the species Capsicum baccatum var. pendulum. it may be indigenous to South America. Today, it is also found in Europe, possibly brought there from Brazil by the Portuguese sometime in the 18th century.
The actual plant is relatively large, being 3 to 4 feet in height. It produces 30 to 50 peculiar, 3 or 4 flat-winged, wrinkled pods. These somewhat flying saucer-like peppers grow to approximately 1.5 inches wide.
The flesh inside each pepper is thin, yet crisp. They mature to red from a pale green colour about 90-100 days after the seedlings emerge.
The body of the peppers have very little heat, with the wings being sweet and mild.

The edible and herb garden was beautiful... Probably assisted by the recent rain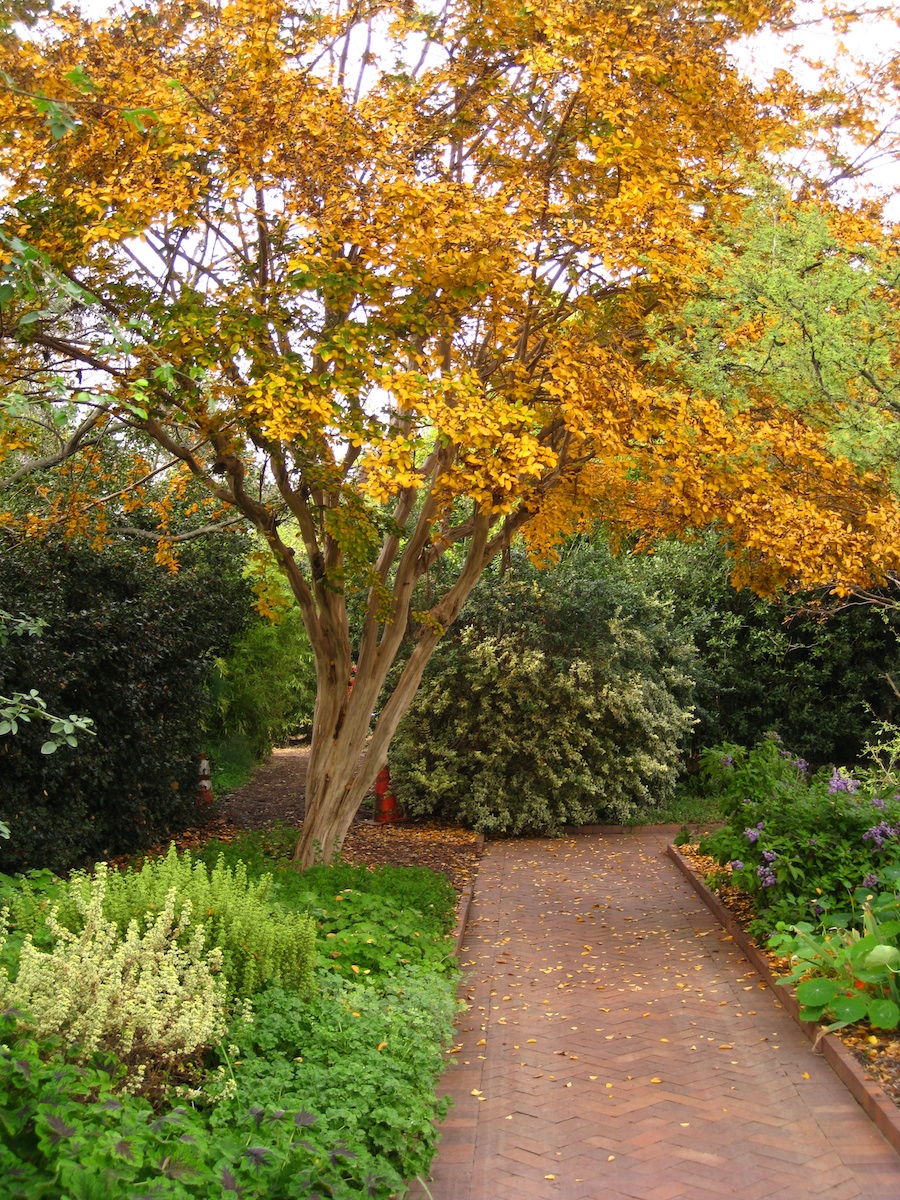 Fall popped out again in the corner of the garden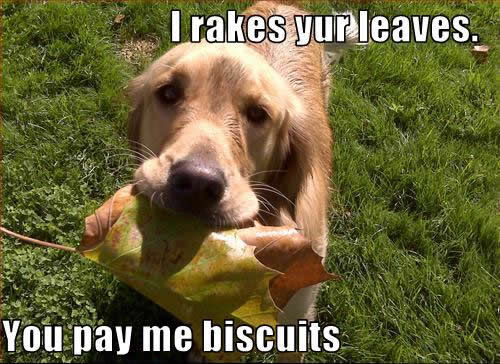 We will have to discuss this with Flower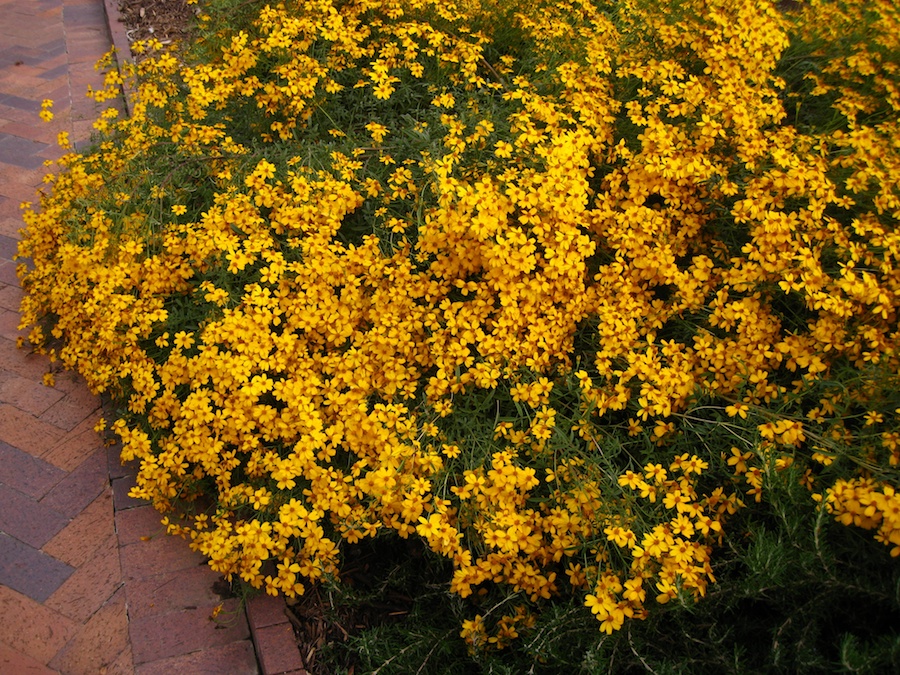 Move over poppy....

While we waiting for our tea reservation ...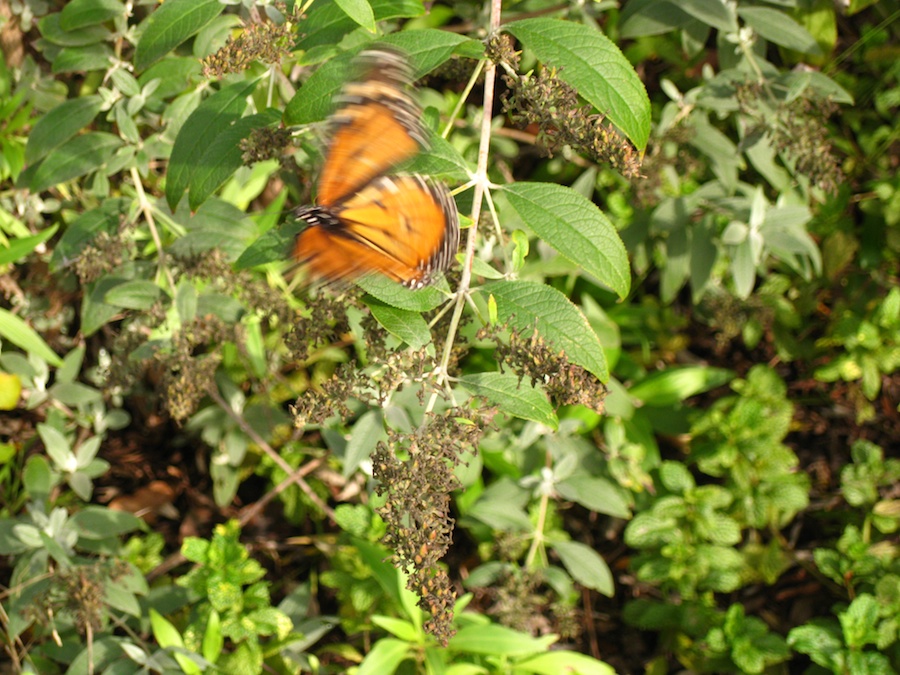 Mr. Butterfly showed up.... Must have been funny for the people in the
tea house seeing an old Santa chasing a butterfly across the garden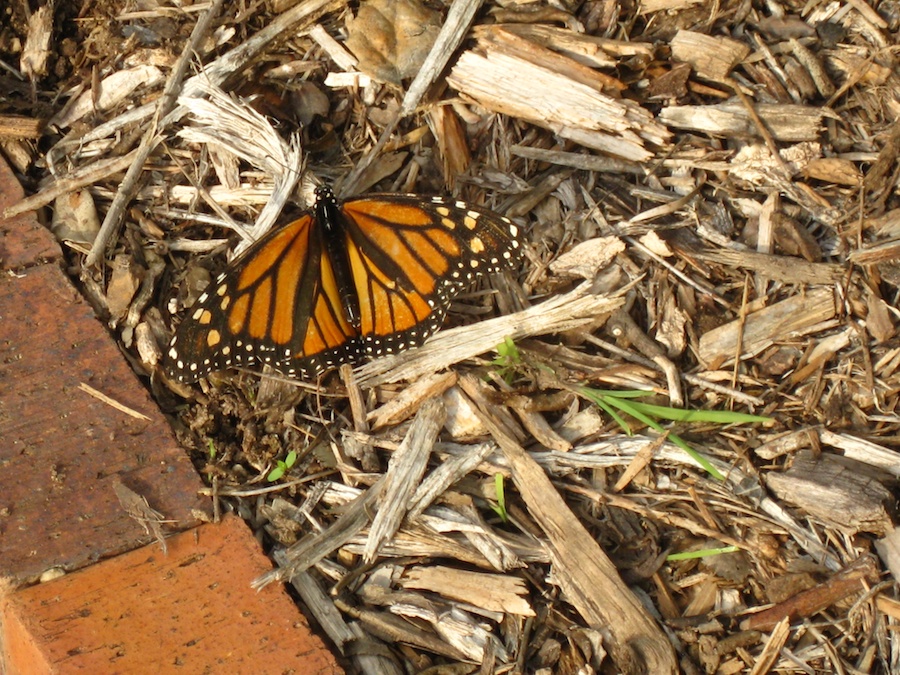 Gotcha!!
It's Tea Time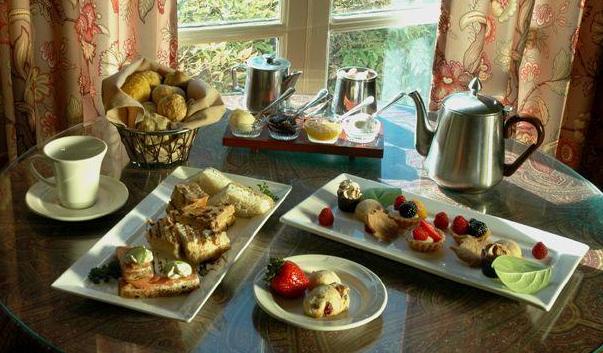 Did You Know? - A pot of brewed tea and a basket of freshly baked scones are served at each table. From a central buffet, guests may choose from an array of savory finger sandwiches, imported and domestic cheeses, fresh fruits, chilled seasonal salads, and specialty petite desserts. Return to the buffet as often as you like; limitless refills of tea and scones are served upon request.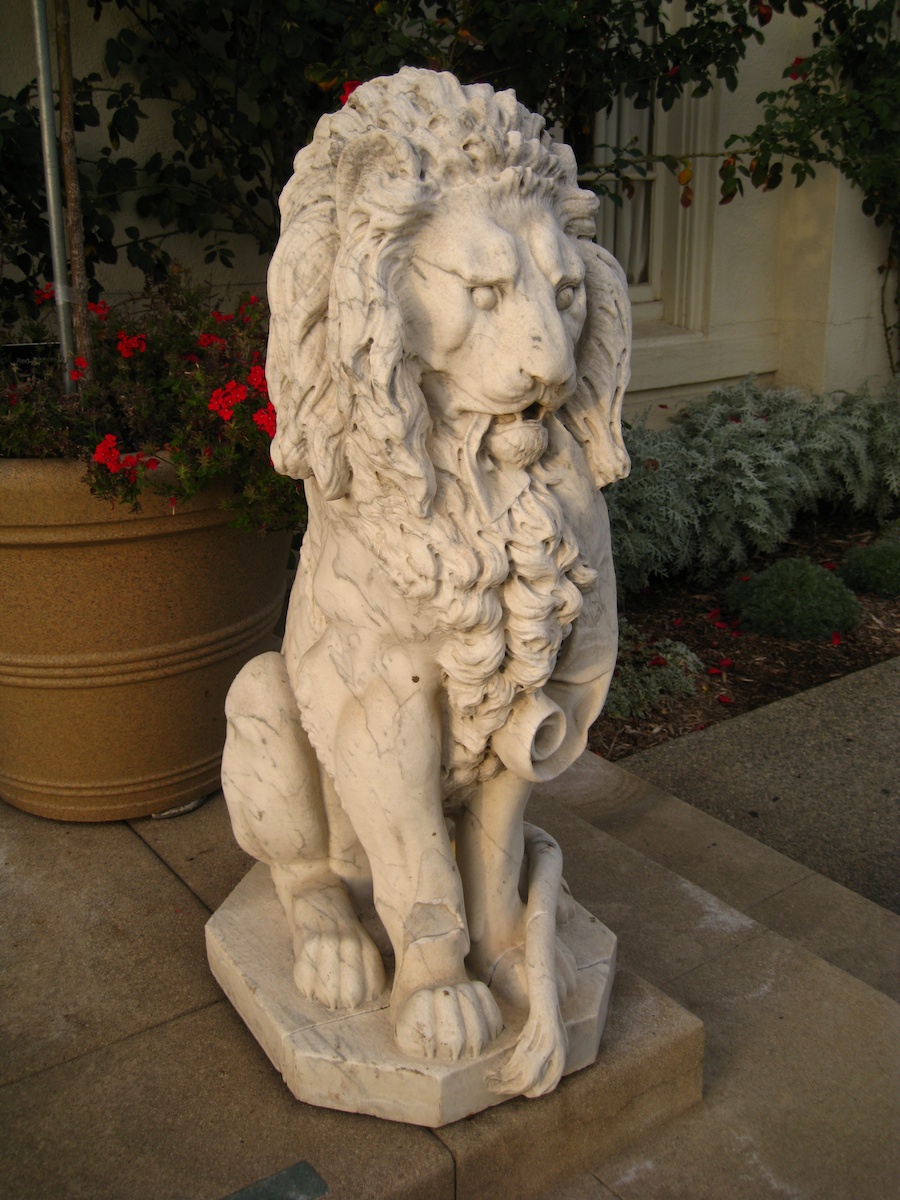 The lion is happy to see us again.... He guards the entrance to the Rose Team Room

Our serious look.... We are full of scones and other treats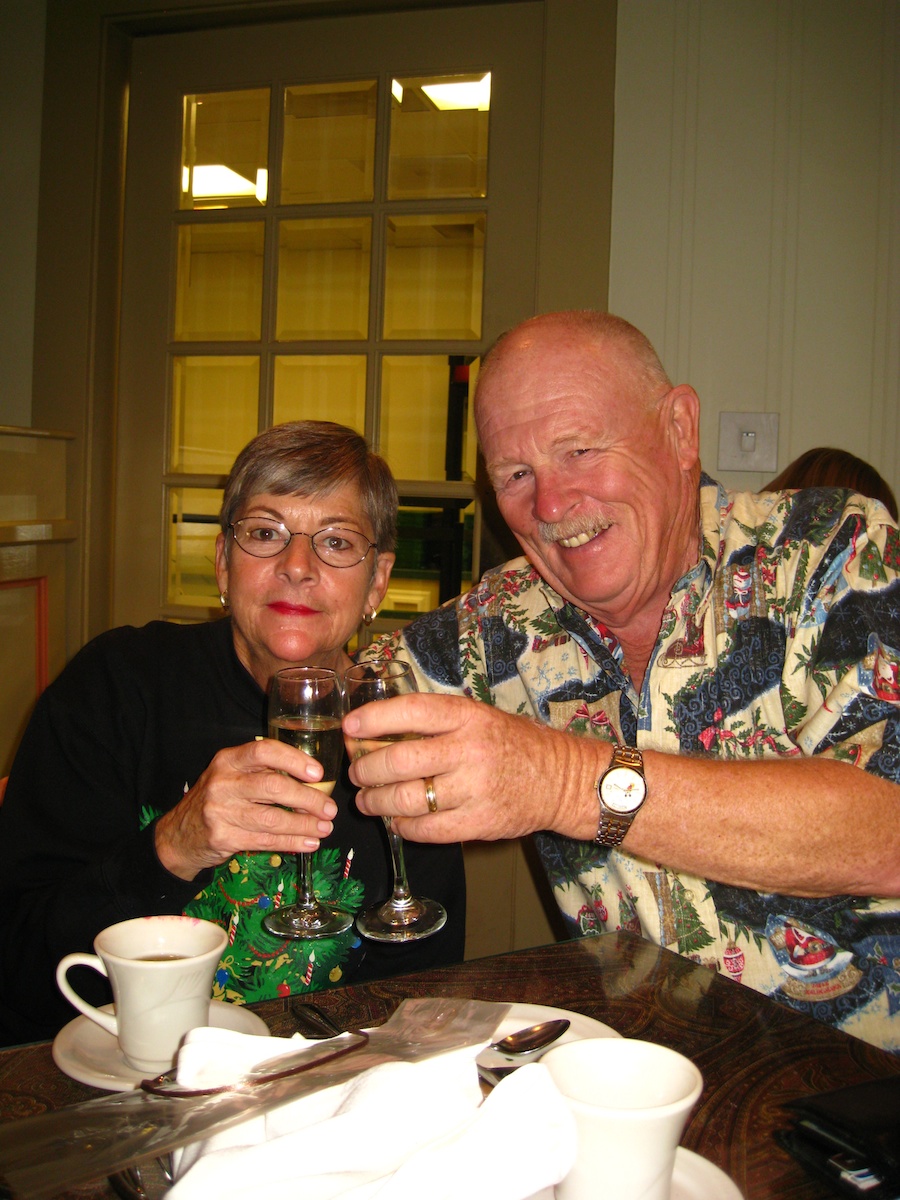 Oh yes... They do have champagne!!!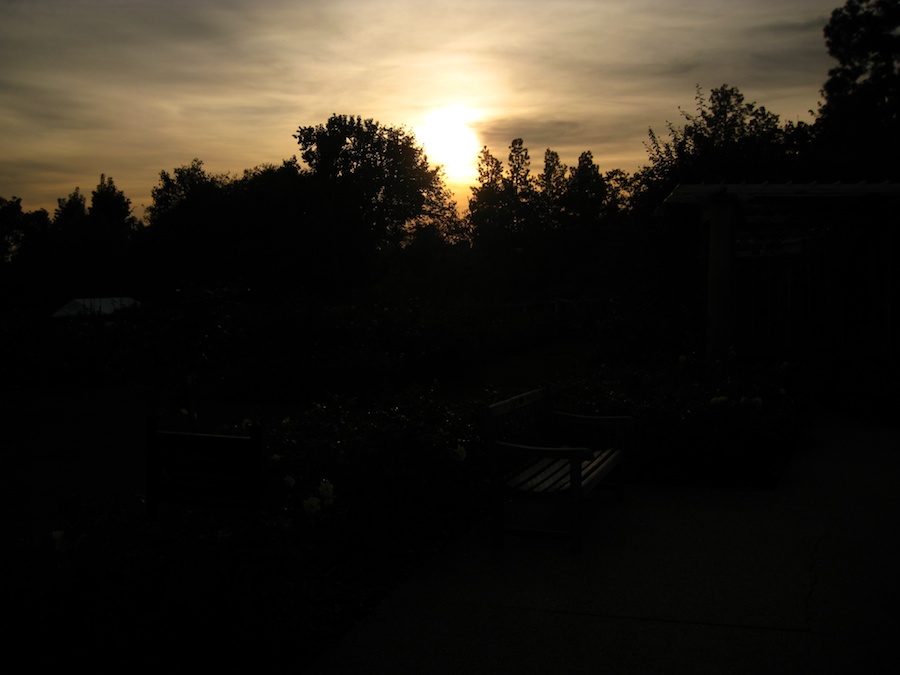 The sun it setting so it is time to head for home and a visit to Old Ranch and the gang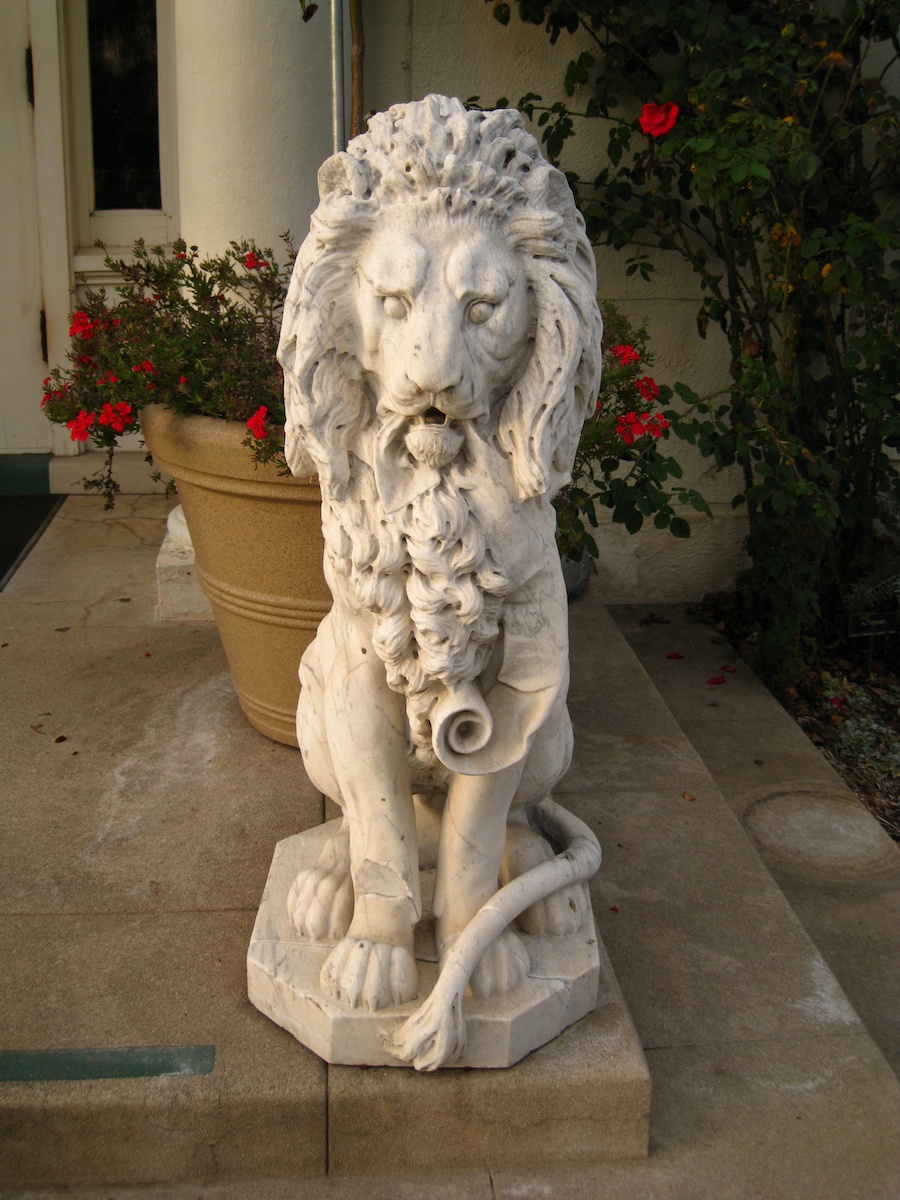 He looks happier now.... We are a bit plumper!
Heading For Home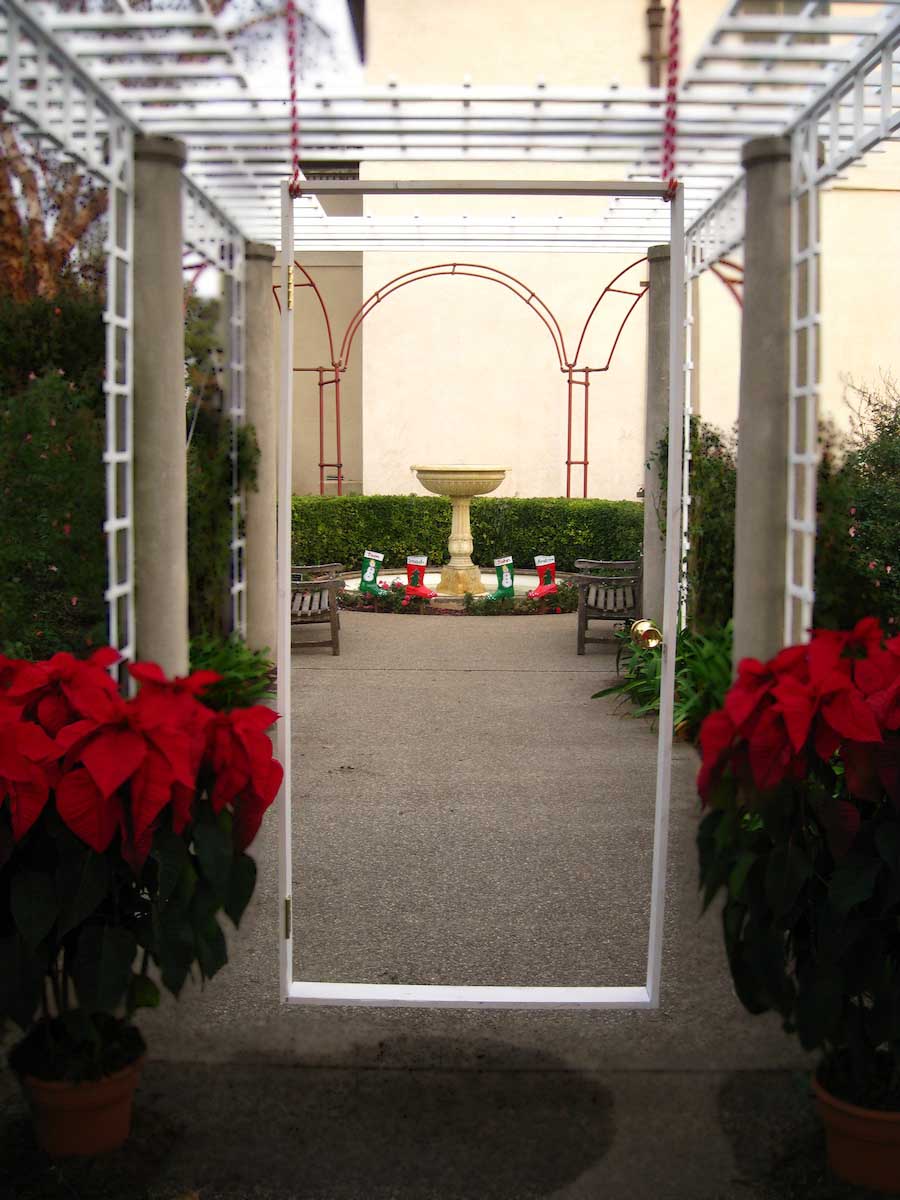 Come right in.... In to the twilight zone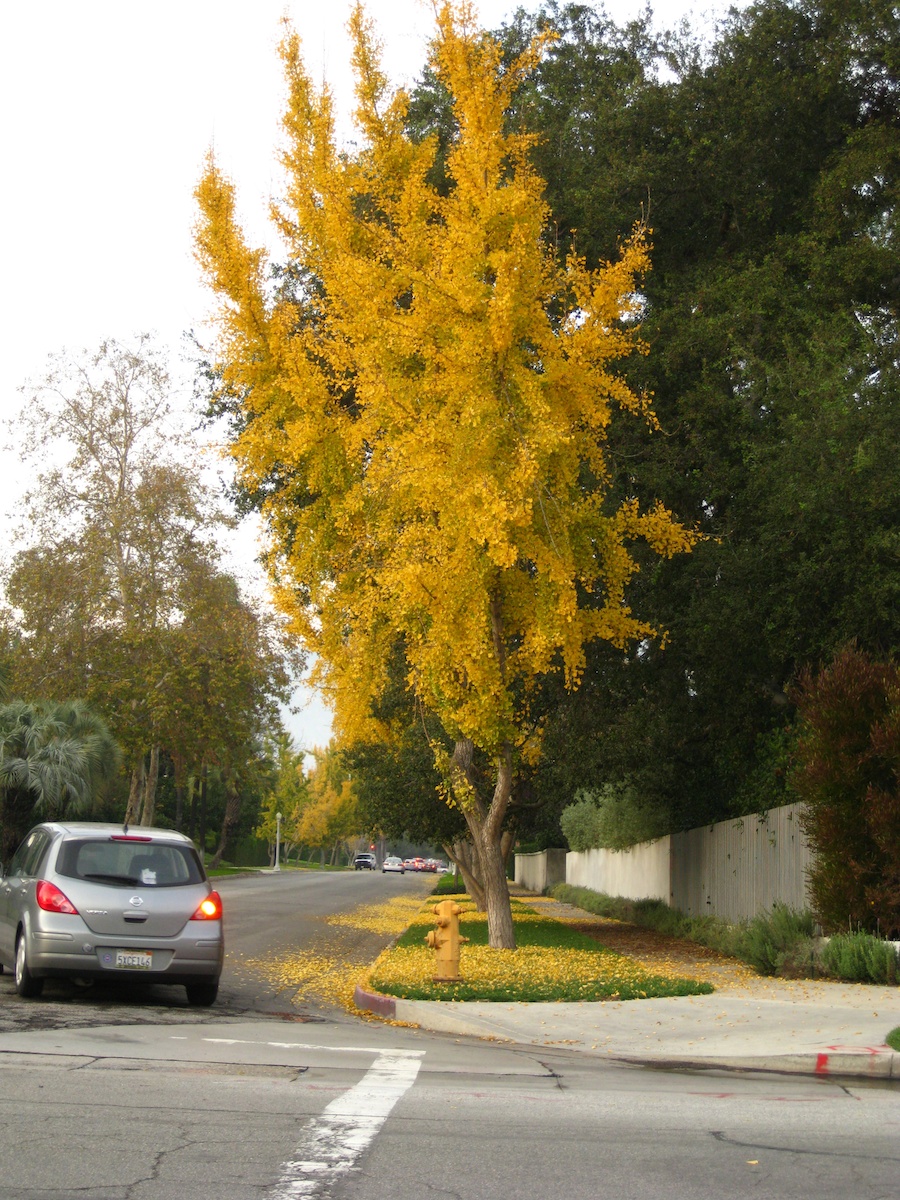 As we departed the gardens, the street of San Marino were lit up with yellow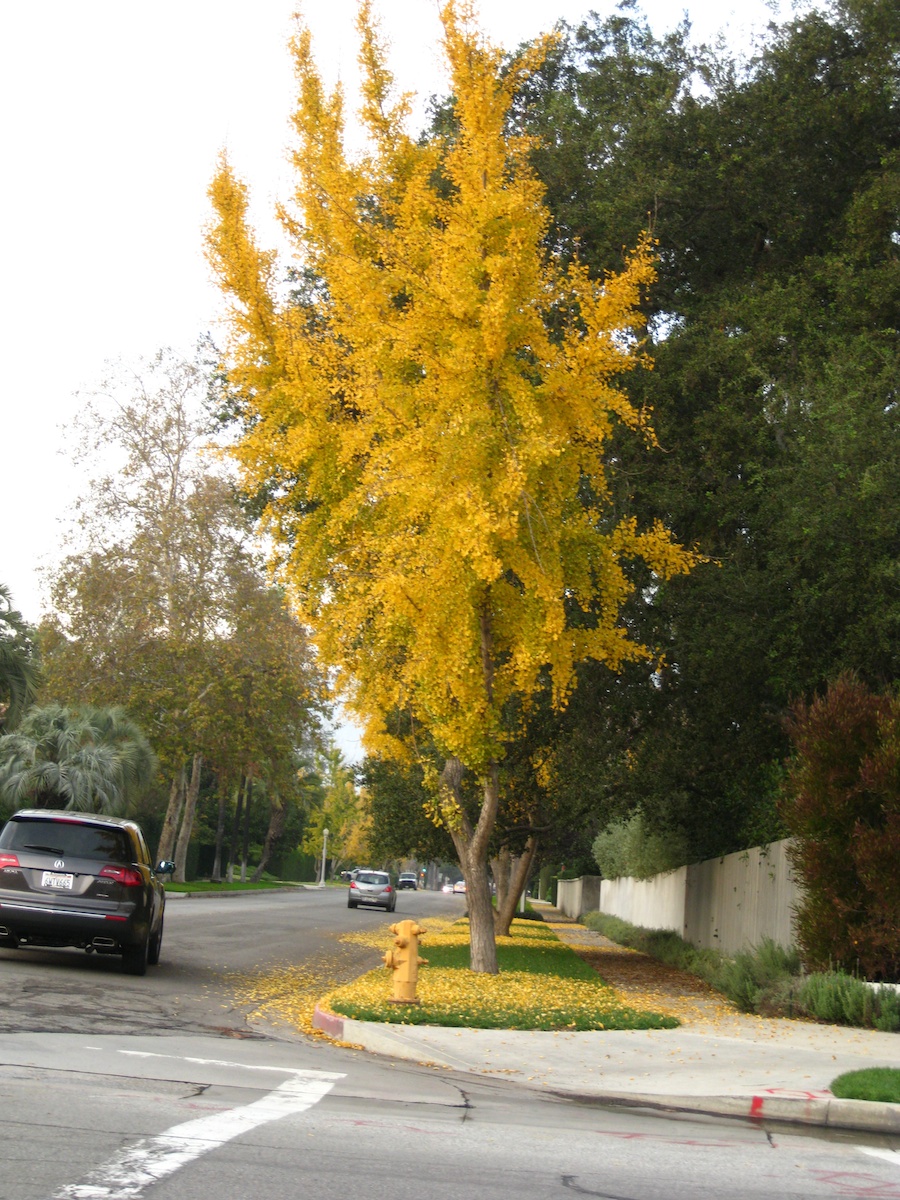 Fall foliage... We has it

Lined up and ready to fall (Oops, pun alert)

On our way via the freeways... We should make taken the train