Let's Visit The Bonsai & Japanese Gardens...
Did You Know? - Japanese gardens (日本庭園 nihon teien?) are traditional gardens that create miniature idealized landscapes, often in a highly abstract and stylized way. The gardens of the Emperors and nobles were designed for recreation and aesthetic pleasure, while the gardens of Buddhist temples were designed for contemplation and meditation.
Japanese garden styles include karesansui, Japanese rock gardens or zen gardens, which are meditation gardens where white sand replaces water; roji, simple, rustic gardens with teahouses where the Japanese tea ceremony is conducted; kaiyū-shiki-teien, promenade or stroll gardens, where the visitor follows a path around the garden to see carefully composed landscapes; and tsubo-niwa, small courtyard gardens.
Japanese gardens were developed under the influences of the Chinese gardens, but gradually Japanese garden designers began to develop their own aesthetics, based on Japanese materials and Japanese culture. By the Edo period, the Japanese garden had its own distinct appearance.
Let's Visit The Bonsai & Japanese Gardens...
Did You Know? - After a year-long closure and a $6.8 million renovation, the historic Japanese Garden reopened in April, marking its centennial as one of the most beloved and iconic landscapes at The Huntington. Completed in 1912, the nine-acre site, with its picture-postcard views of koi-filled ponds, distinctive moon bridge, and historic Japanese House, has attracted more than 20 million visitors since the institution opened to the public in 1928.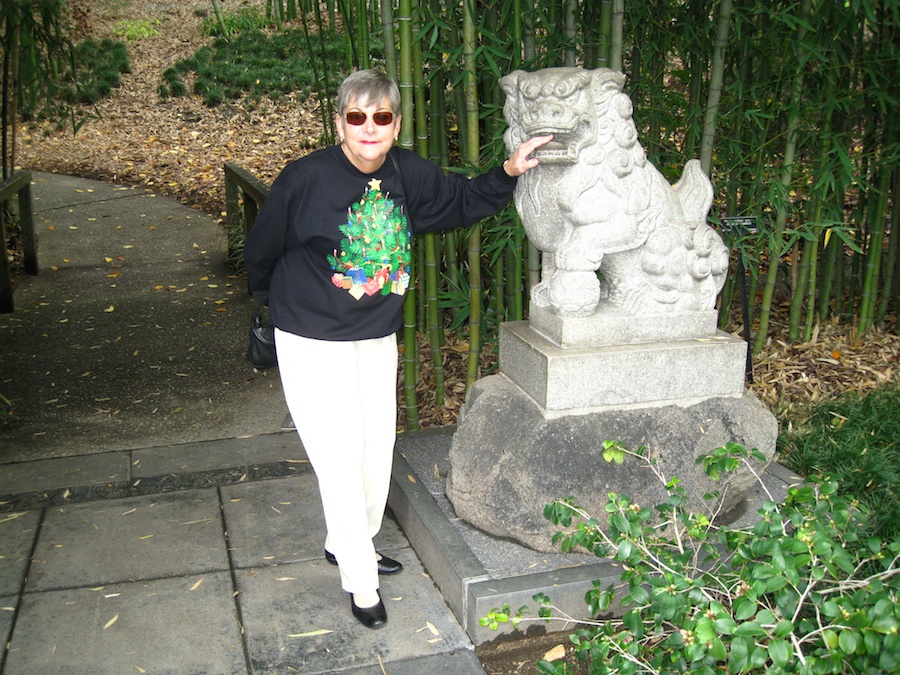 The Lion doesn't dare bite her...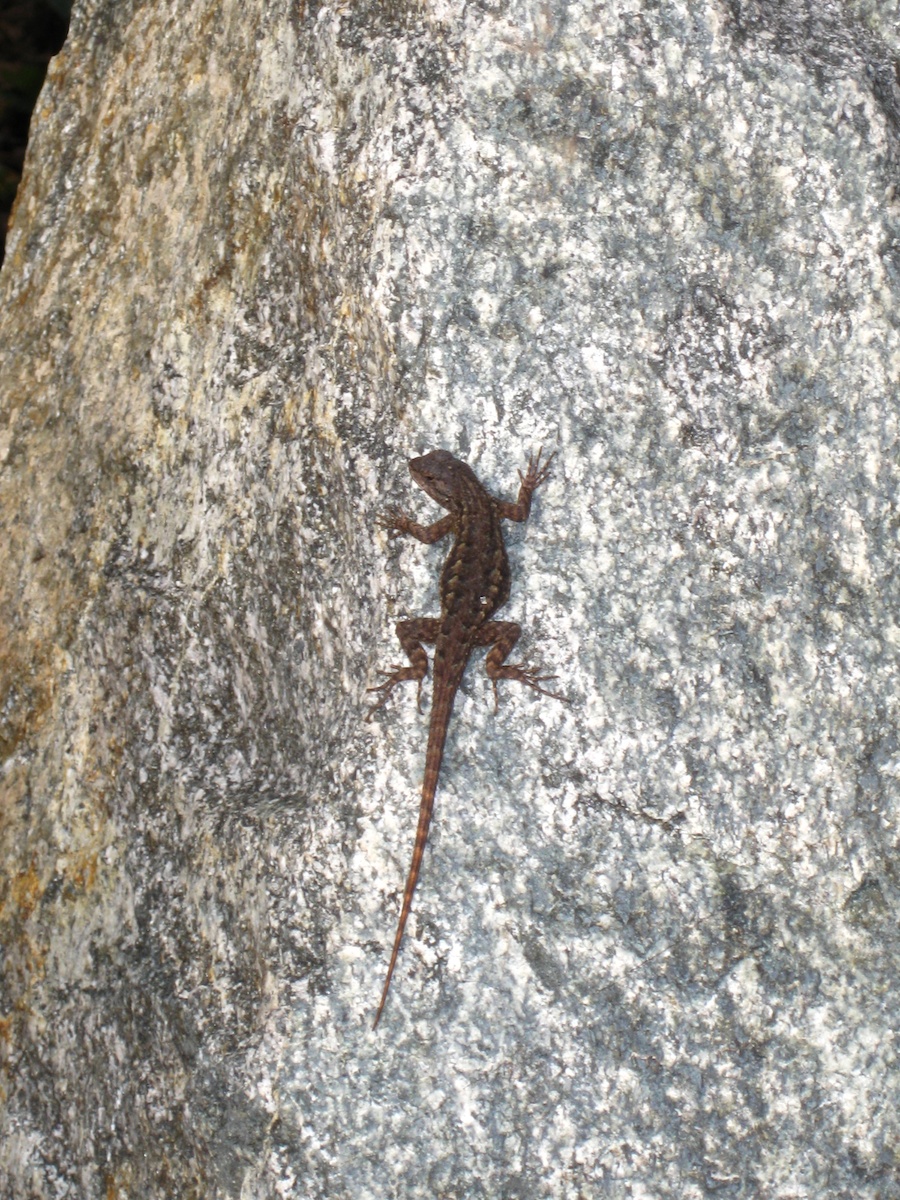 Little guys is sunning himself

See him on the rock at the top-left??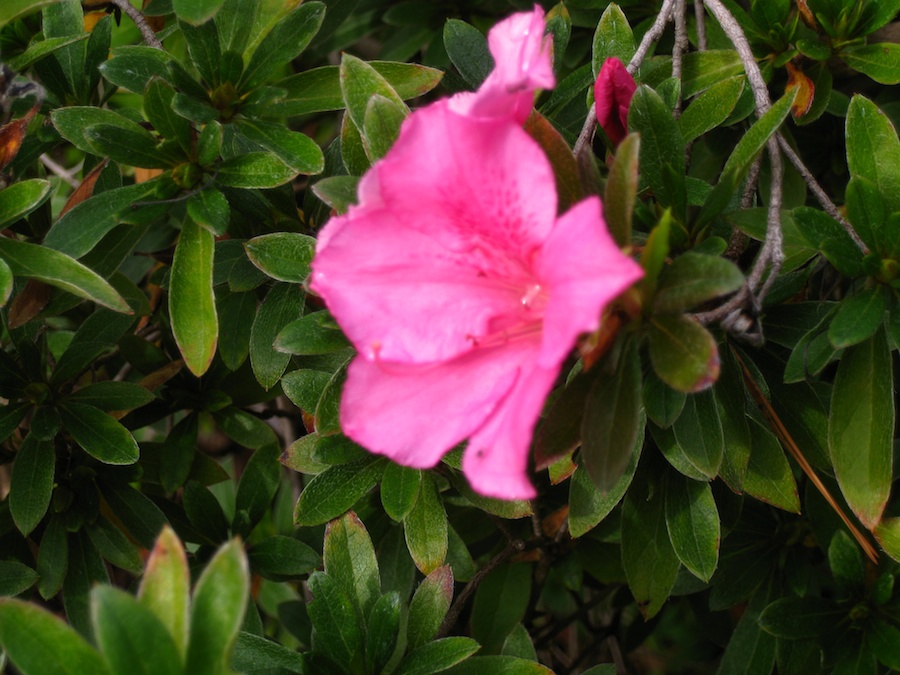 To The Bonsai Garden And The Autumn Gold Maidenhair Tree

Fall is indeed falling.... Yellow everywhere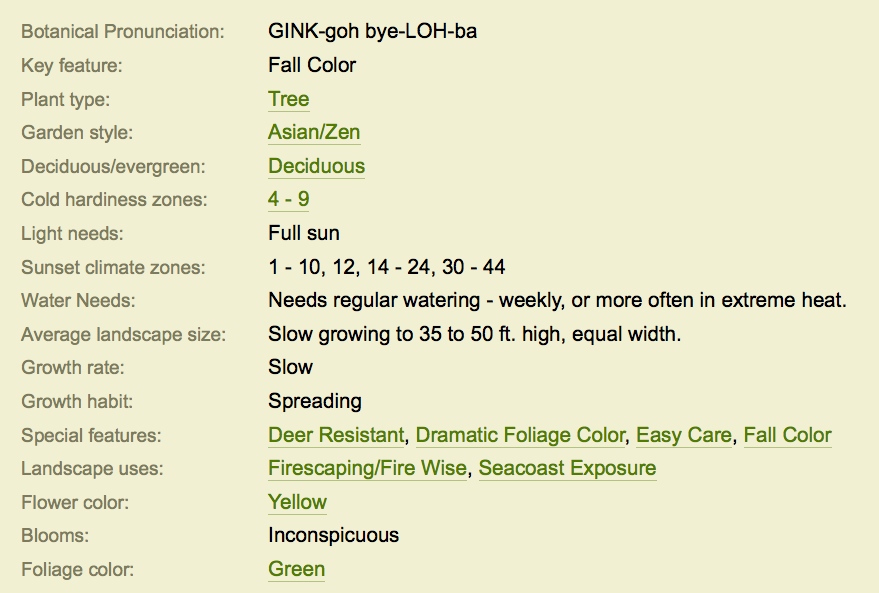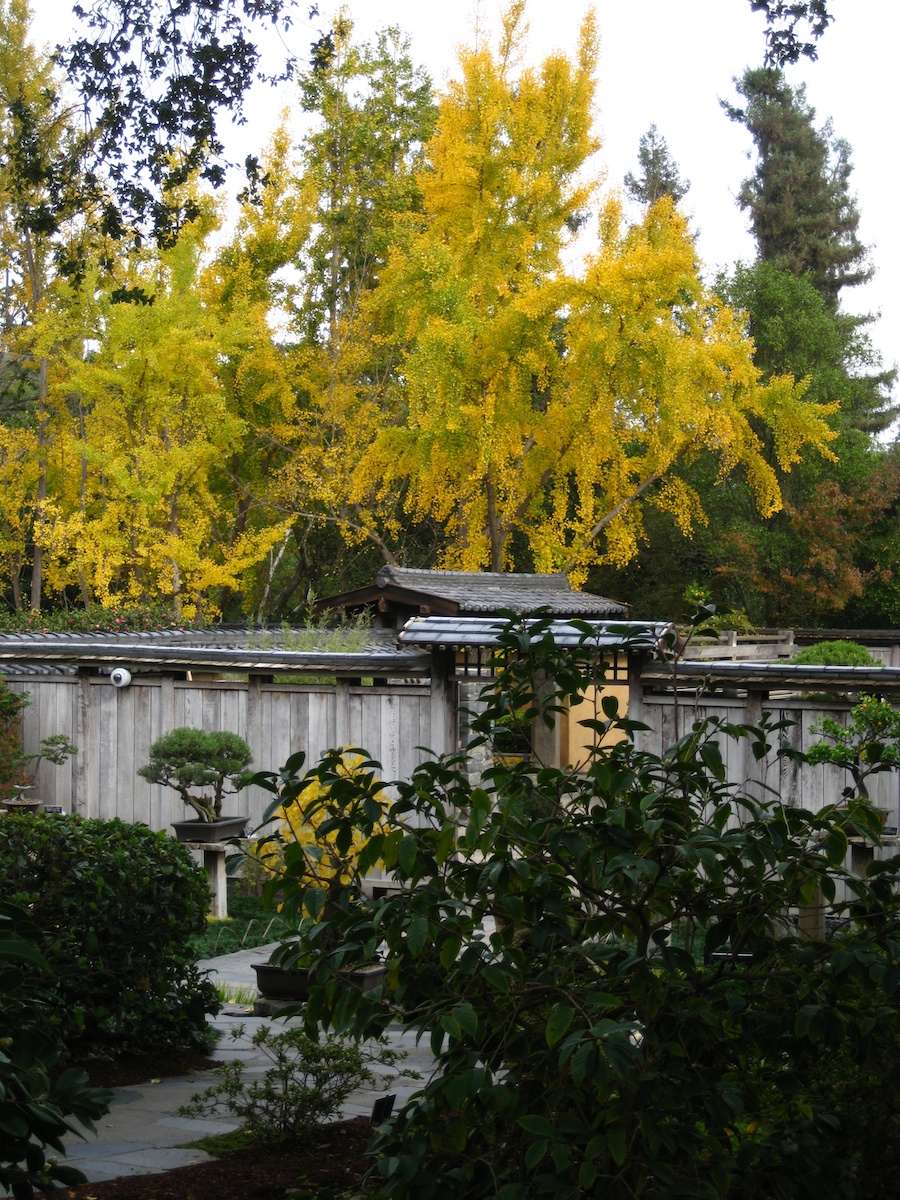 A photographers holiday

The grounds were covered and beautiful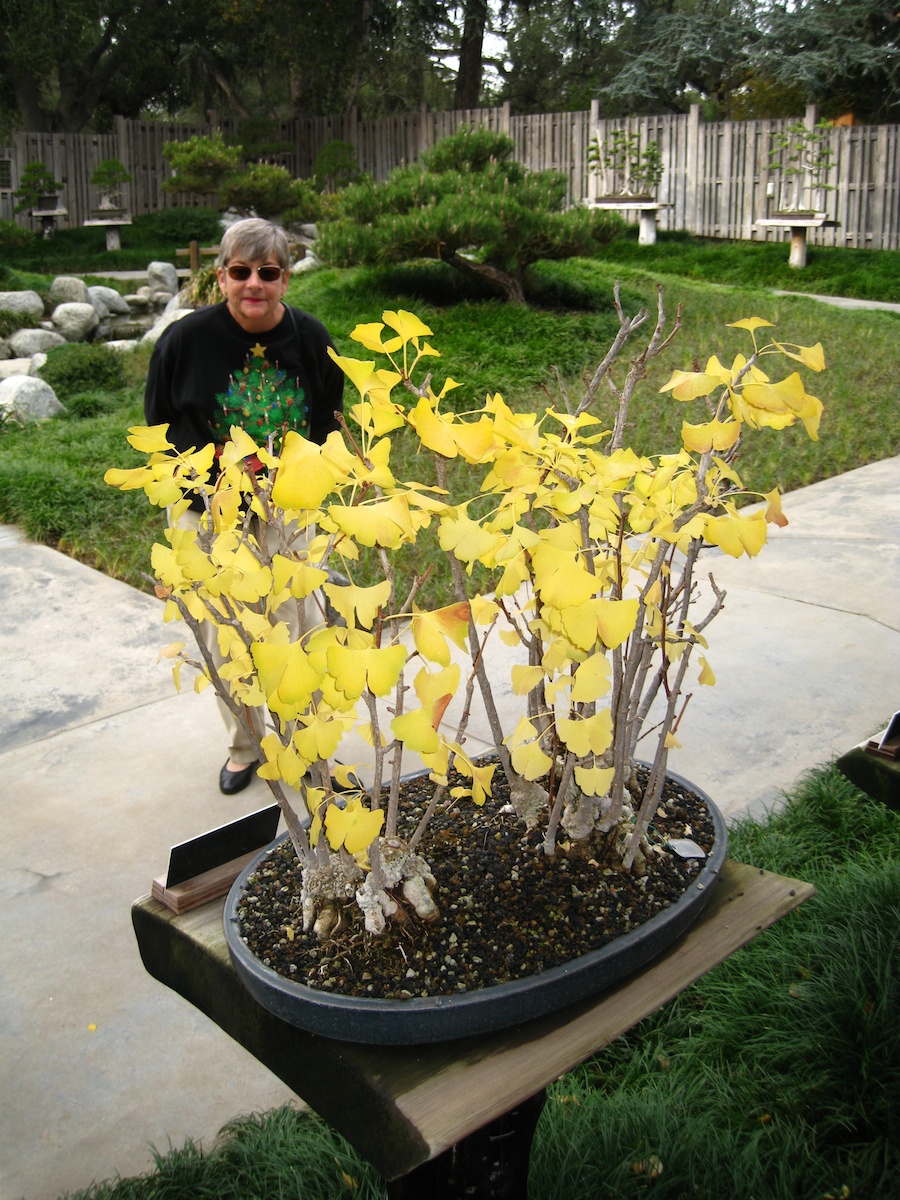 You can run but you cannot hide
Did You Know? - The leaves of the Ginkgo Tree are completely resistant to insect and disease ravages, and tree parts are famous as an additive for capsules that improve health. The Ginkgo Tree will be a spectacular edition to your landscape, and is undisputedly one of the best shade trees of all time. The Ginkgo tree is most famous as the brightest Fall yellow color that glows brilliantly against the brown-black bark on the trunk. This most spectacular fall leaf changing specimen is for all to see at the Coastal Plains Experiment Station in Tifton, Ga., and are so resilient that four such trees survive today in Hiroshima, Japan approximately one mile from the atom bomb explosion in 1945.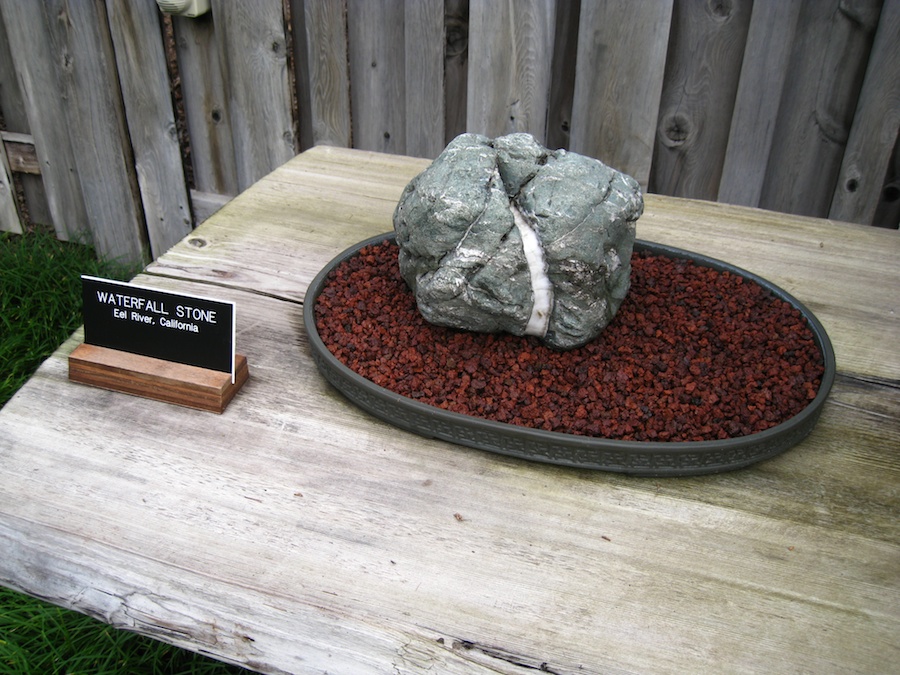 From whence Gin is derived!
Did You Know? - Juniper berries are a spice used in a wide variety of culinary dishes and best known for the primary flavoring in gin (and responsible for gin's name, which is a shortening of the Dutch word for juniper, genever). Juniper berries are also used as the primary flavor in the liquor Jenever and sahti-style of beers. Juniper berry sauce is often a popular flavoring choice for quail, pheasant, veal, rabbit, venison and other meat dishes.
Many of the earliest prehistoric people lived in or near juniper forests which furnished them food, fuel, and wood for shelter or utensils. Many species, such as J. chinensis (Chinese Juniper) from eastern Asia, are extensively used in landscaping and horticulture, and as one of the most popular species for use in bonsai. It is also a symbol of longevity, strength, athleticism, and fertility.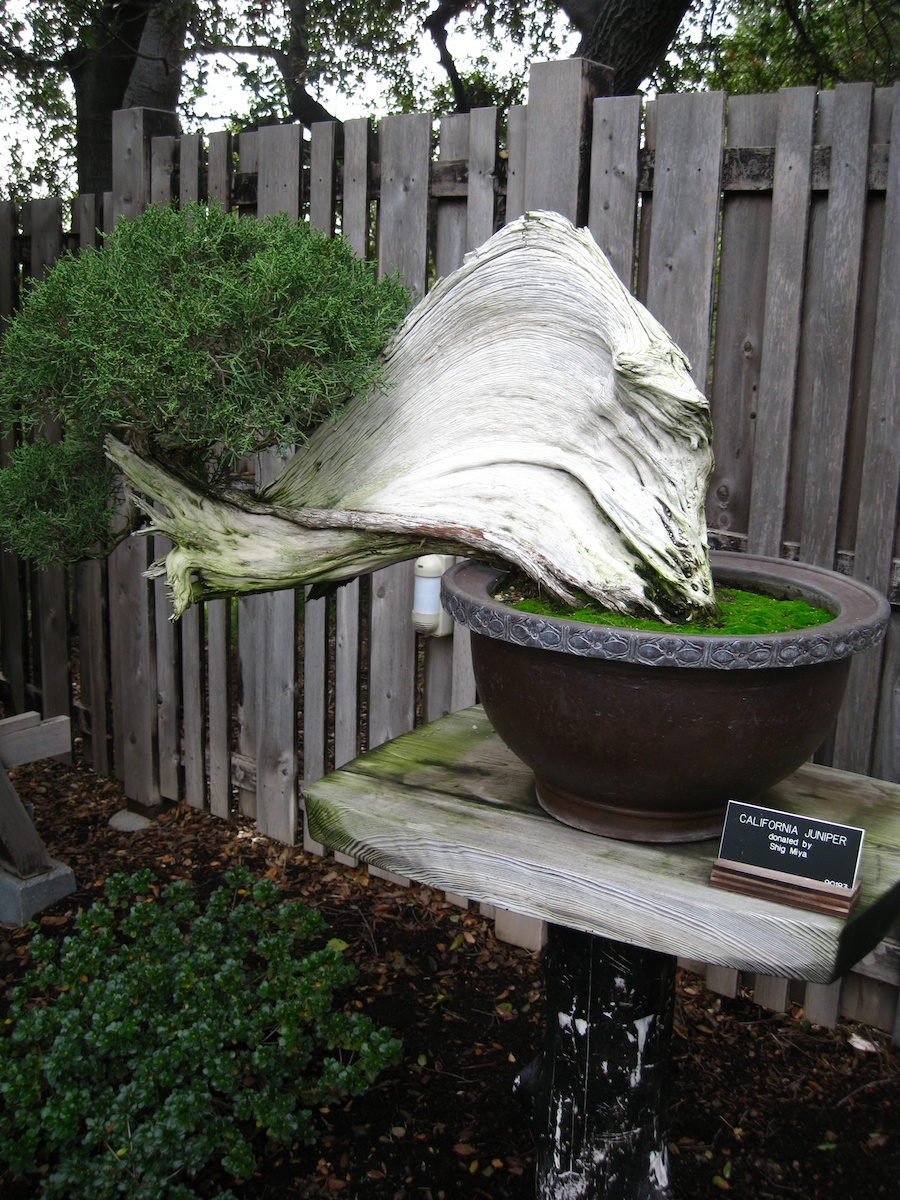 The lone Pomegranate
Did You Know? - Native to the area of modern day Iran and Iraq, the pomegranate has been cultivated in the Caucasus since ancient times. From there it spread to Asian areas such as the Caucasus as well as the Himalayas in Northern India.[1] Today, it is widely cultivated throughout the Mediterranean region of southern Europe, the Middle East, northern Africa and tropical Africa, Indian subcontinent and the drier parts of southeast Asia.[2] Introduced into Latin America and California by Spanish settlers in 1769, pomegranate is also cultivated in parts of California and Arizona.

"Hey Ma... I am decorated for Christmas"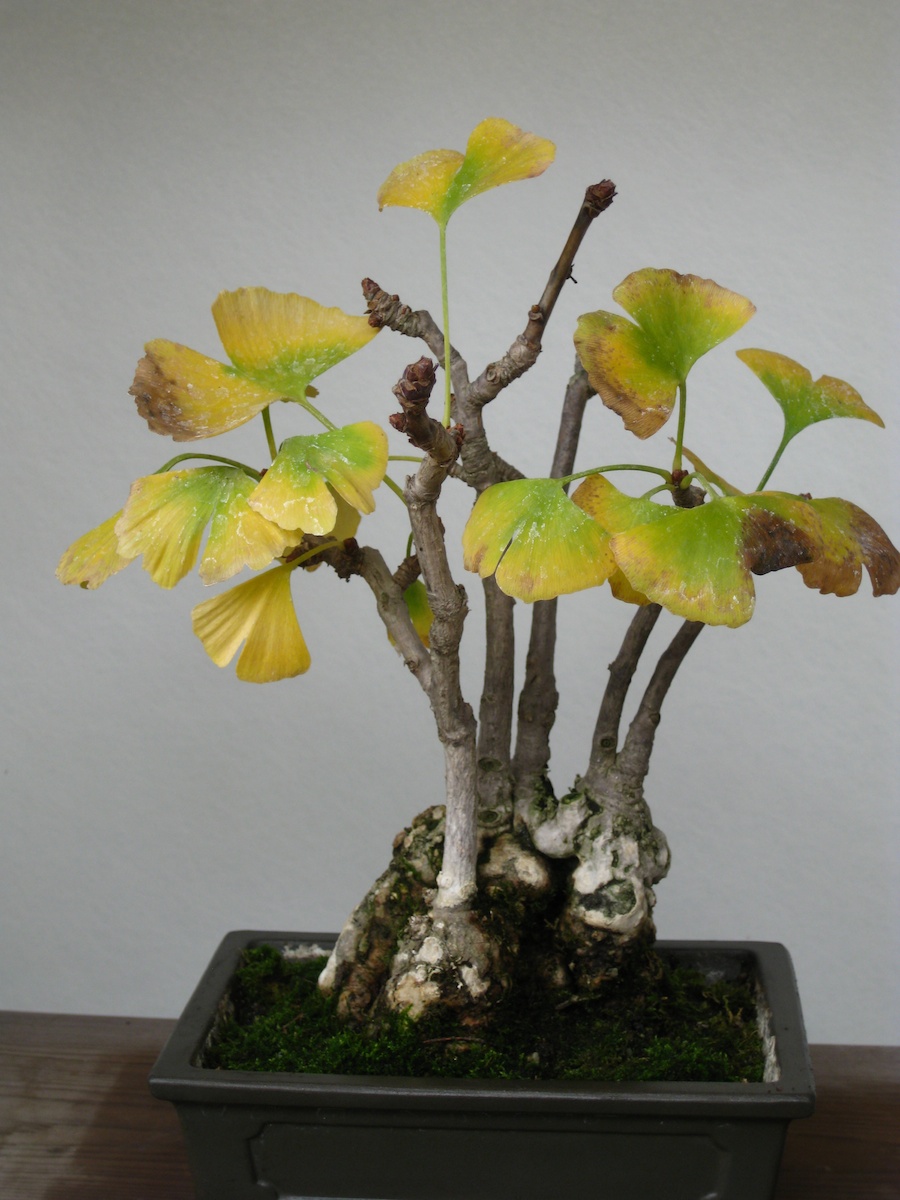 Magnificent colors

"Careful... I gots stickers"
Did You Know? - Pyracanthas are valuable ornamental plants, grown in gardens for their decorative flowers and fruit, often very densely borne. Their dense thorny structure makes them particularly valued in situations where an impenetrable barrier is required. The aesthetic characteristics of pyracanthas plants, in conjunction with their home security qualities, makes them a considerable alternative to artificial fences and walls.
They are also a good shrub for a wildlife garden, providing dense cover for roosting and nesting birds, summer flowers for bees and an abundance of berries as a food source. Pyracantha berries are not poisonous as commonly thought; although they are very bitter, they are edible when cooked and are sometimes made into jelly.
In the UK and Ireland Pyracantha and the related genus Cotoneaster are valuable sources of nectar when often the bees have little other forage during the June Gap

Just plain beautiful

Another few weeks of leaves based upon the green still remaining in the canopy

The whites were outstanding
A Walk Around The Buddhist Temple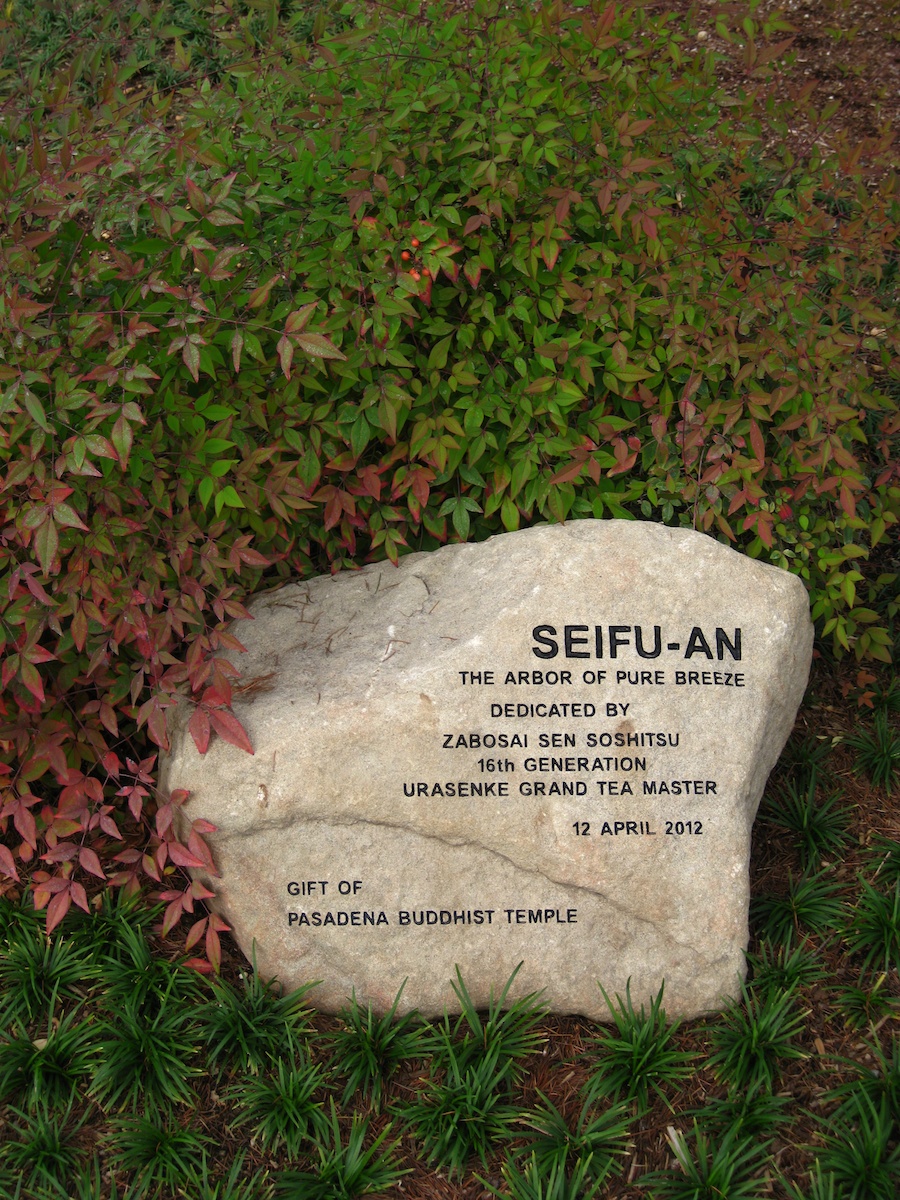 Did You Know? - The teahouse, called Seifu-an (the Arbor of Pure Breeze), was donated to The Huntington by the Pasadena Buddhist Temple. Built in Kyoto in the 1960s, it made a return trip to Japan for restoration in 2010. Kyoto-based architect and craftsman Yoshiaki Nakamura (whose father built the original structure) oversaw the restoration.
The restored teahouse was then shipped back to San Marino and painstakingly reassembled here under the tutelage of Nakamura and other expert craftsmen who had traveled from Kyoto for the project. Its location on a picturesque ridge provides visitors with a stunning new vantage point from which to admire the vista below.
The teahouse will be used, on occasion, for demonstrations of the traditional Japanese tea ceremony.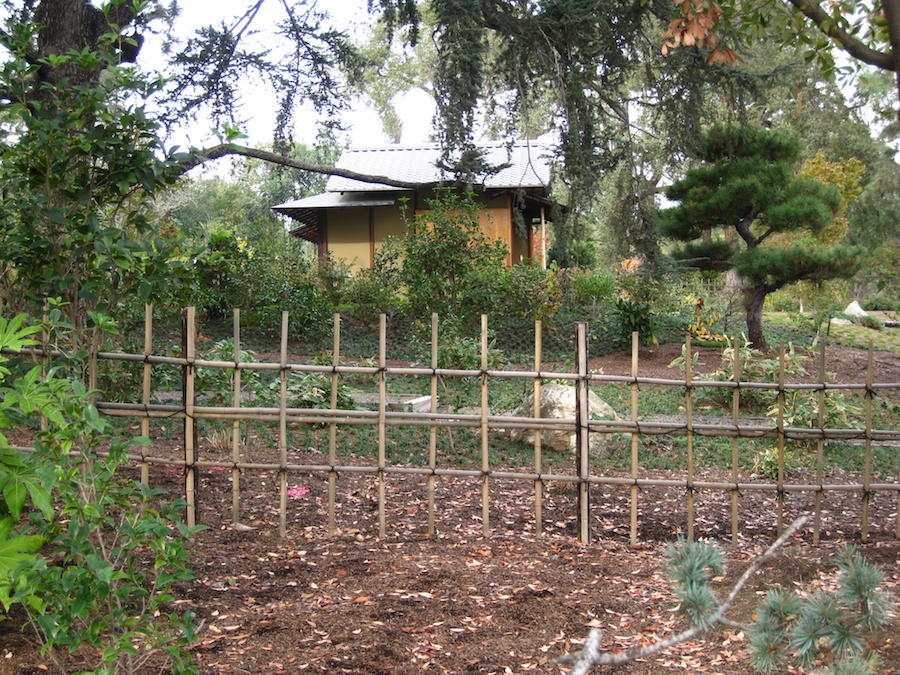 Life gets simple... Life gets wonderful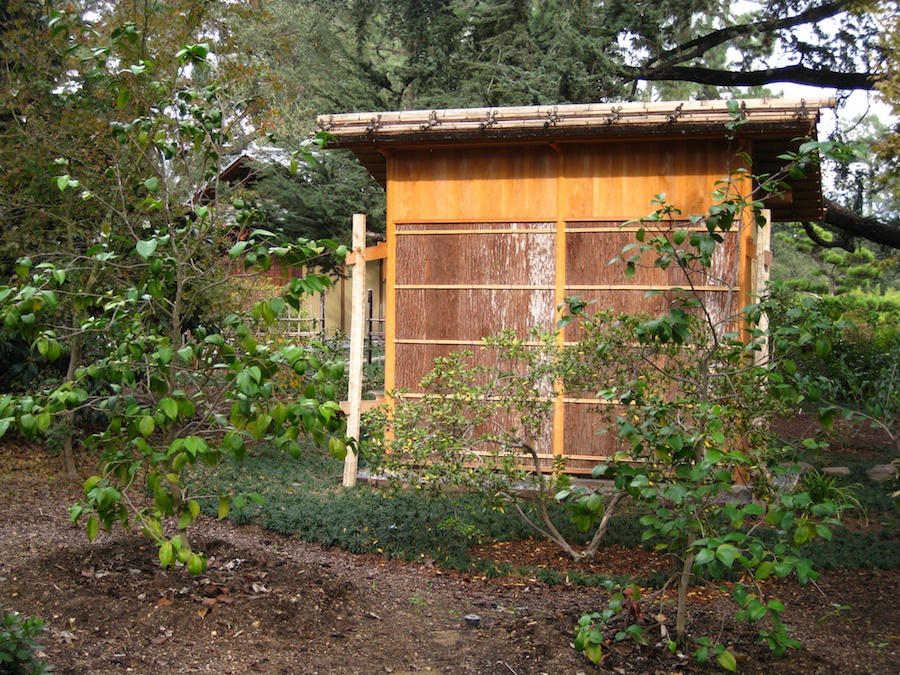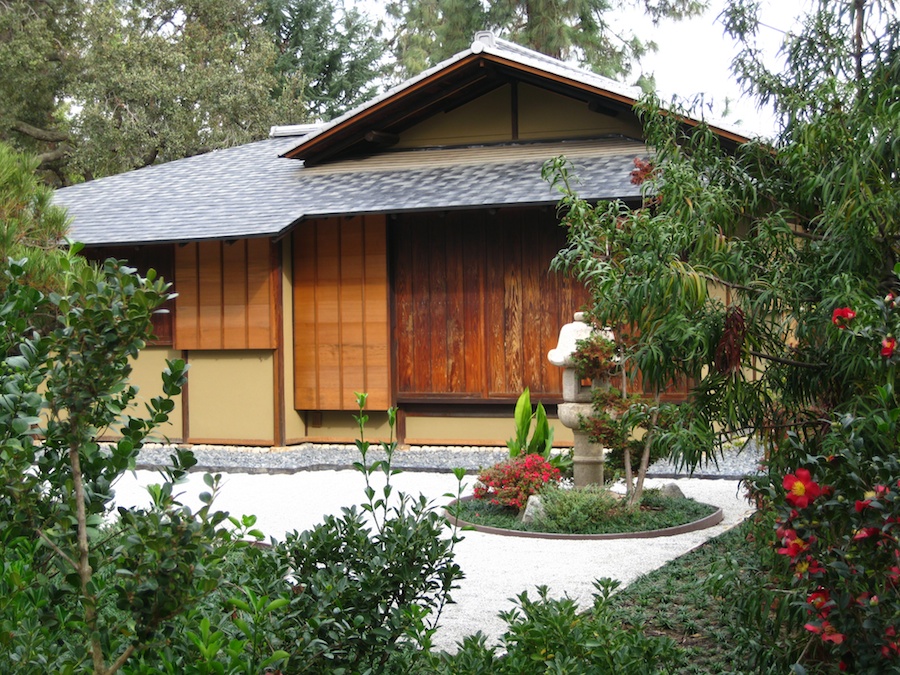 Great white rock garden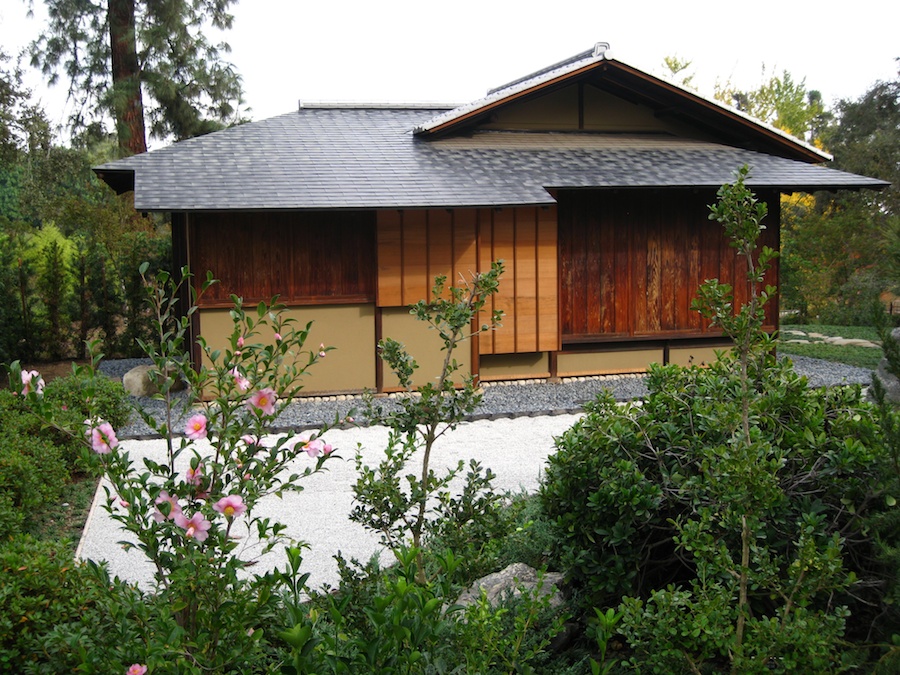 Simple but functional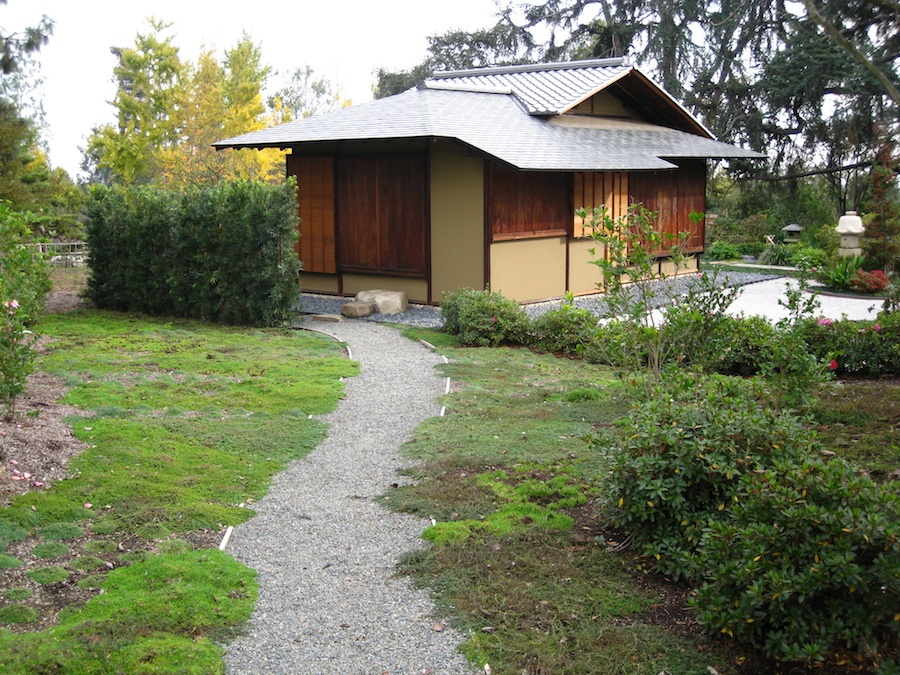 Restored to perfection

With its own garden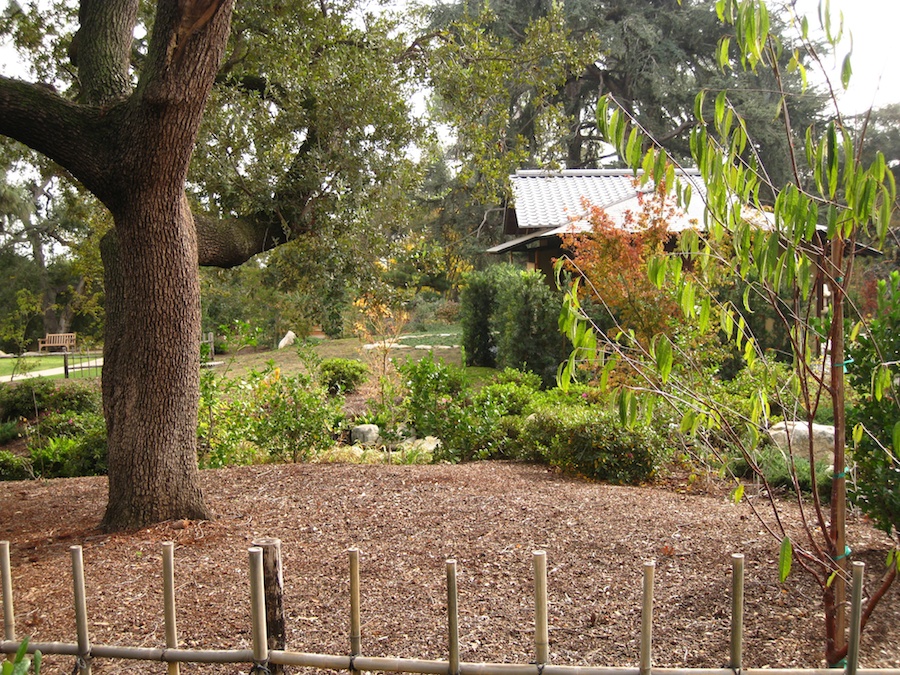 The grounds are manicured

Snow under the trees.... OK, not snow per se

Bridge over beautiful waters

... and it just got a lot prettier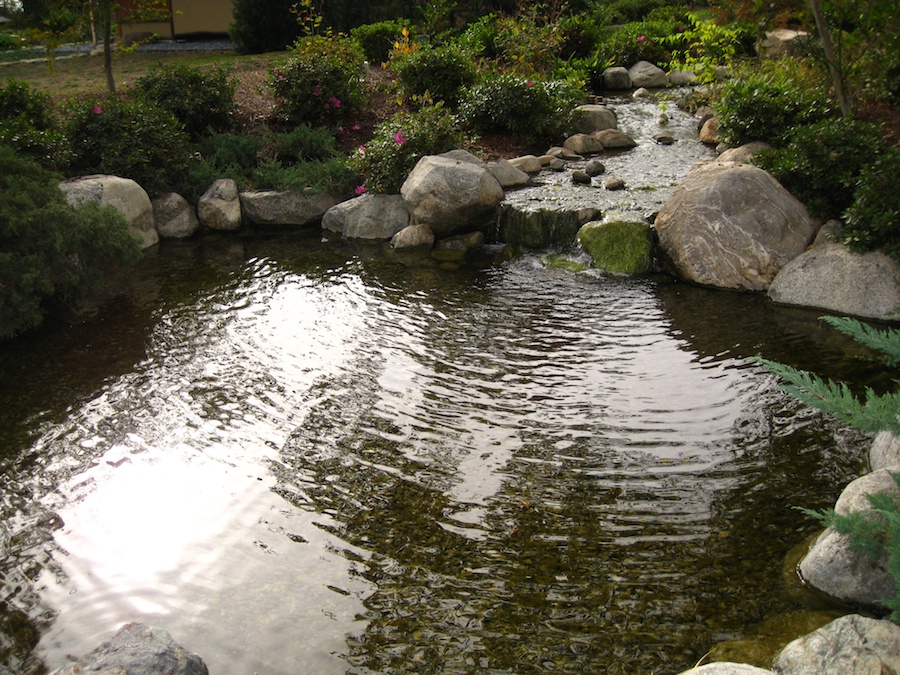 The sounds of water running down the stream was so relaxing....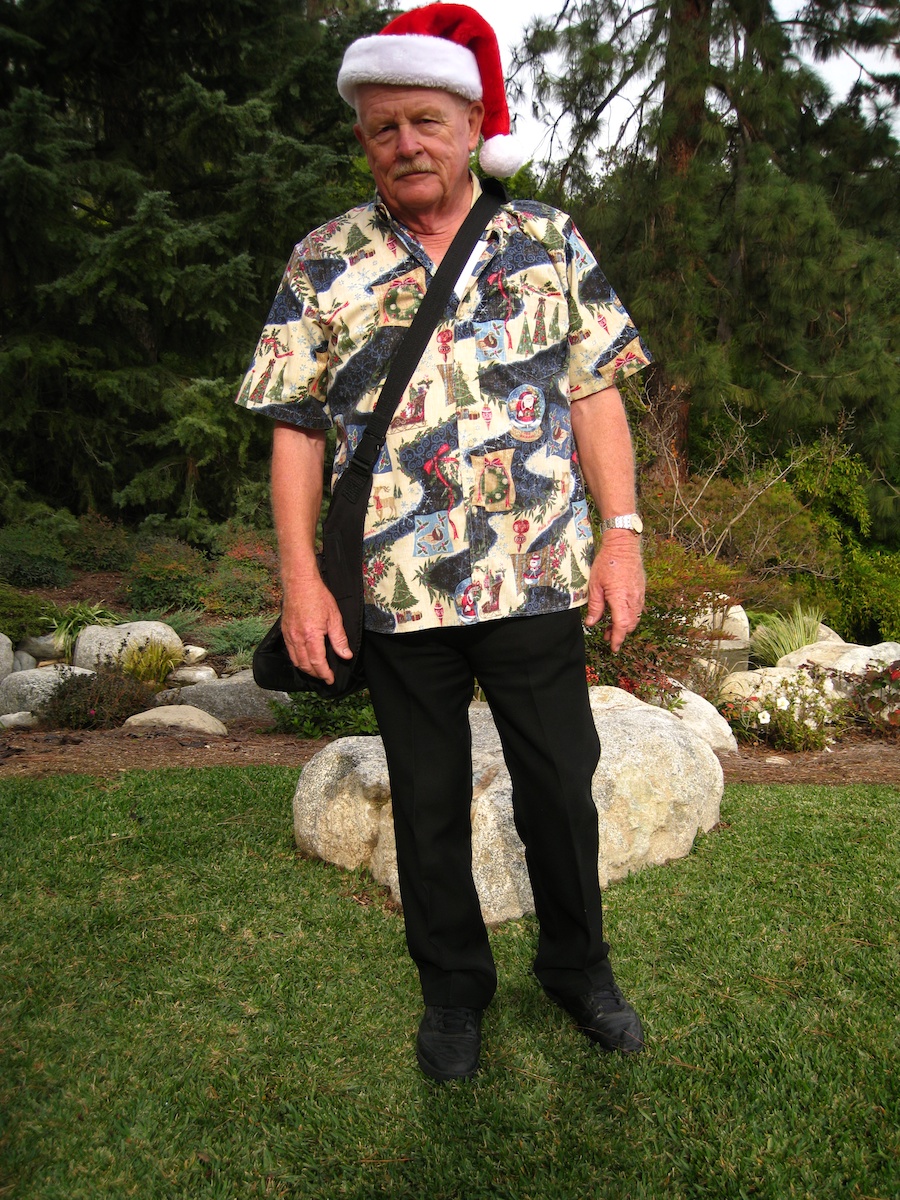 Santa came to visit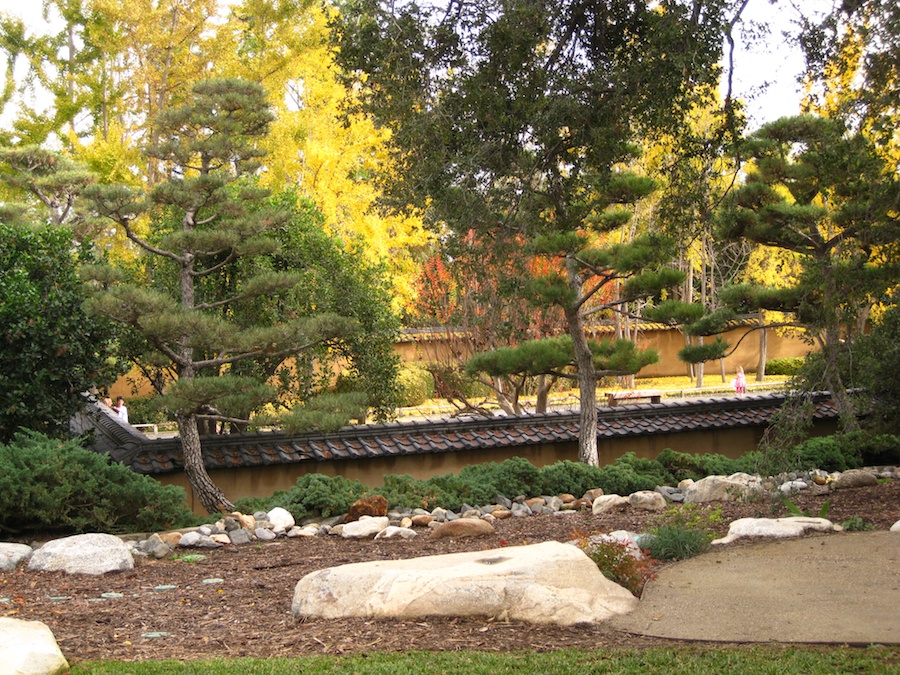 Greens and yellows and occasional oranges
We Continue The Japanese Garden After Circling The New Temple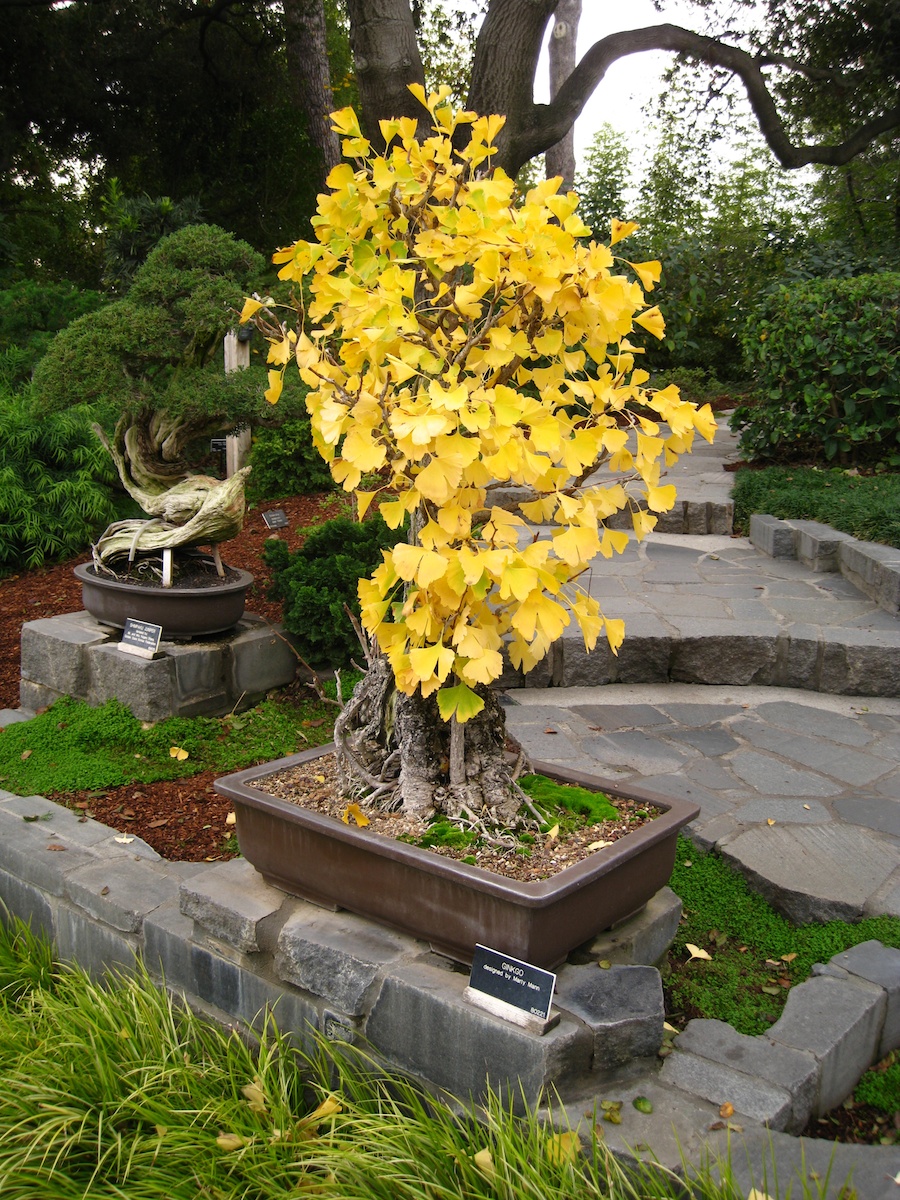 Bonsai citrus.... Wow!

Junipers seem to be popular for bonsai
Did You Know? - Juniper bonsai are among the most popular bonsai trees, for several reasons:
They can be developed into excellent specimens across a variety of styles,
They are hardy,
They tolerate a wide range of conditions.
Juniper bonsai lend themselves to both the classical and less formal bonsai styles. A juniper bonsai tree can be trained particularly well in the cascade or kengai style of bonsai, in which both trunk and branches are required to fall below the base of the tree. The strength of the species, its natural rich foliage and texture all contribute to a successful cascade presentation.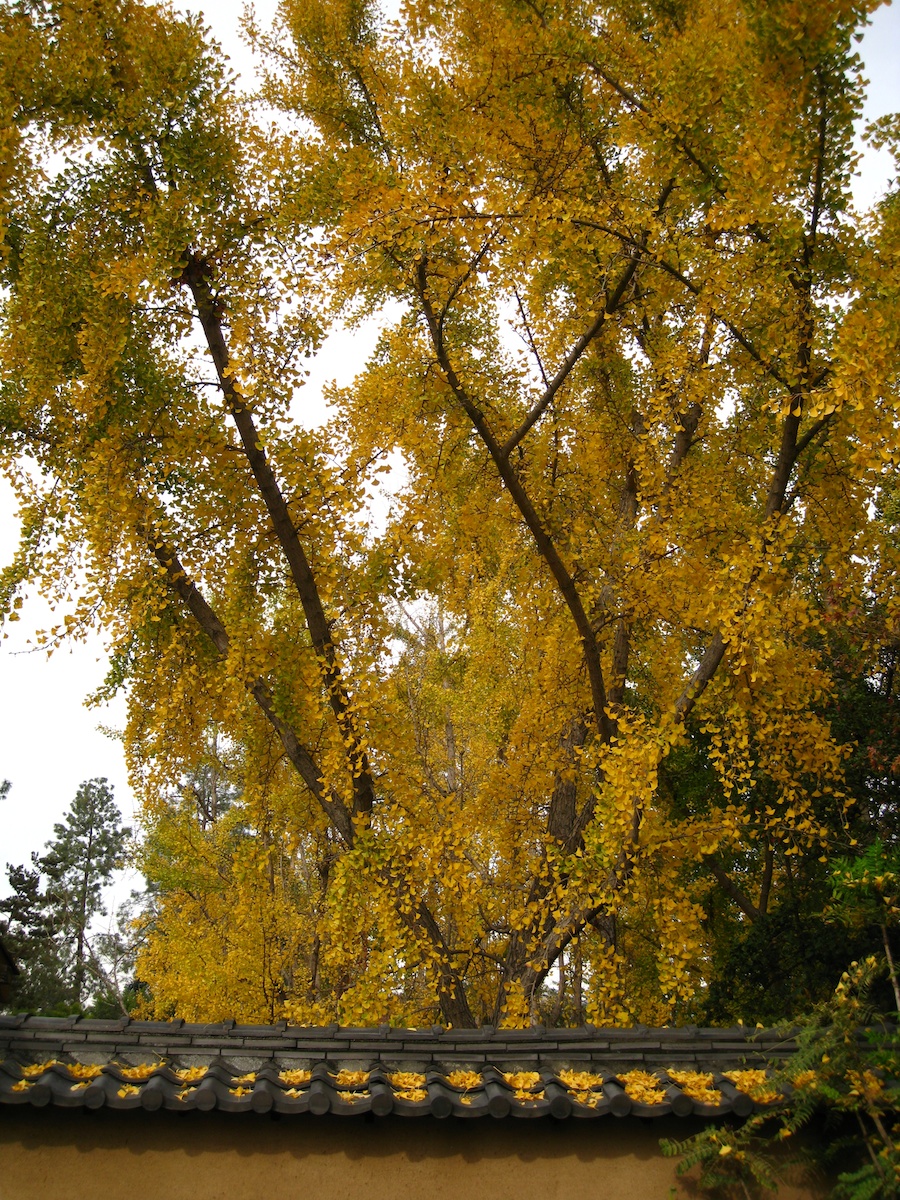 The leaves decorate the roof tiles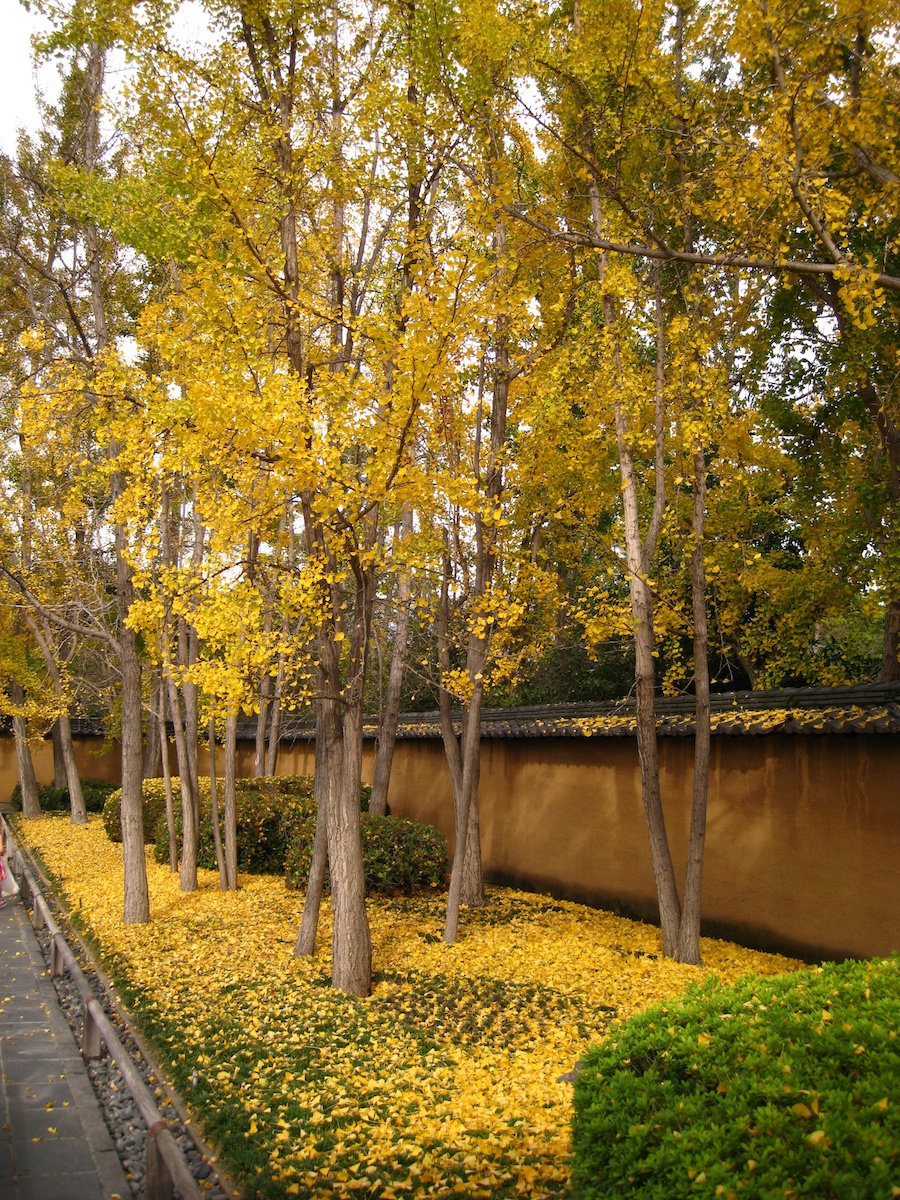 As pretty as it gets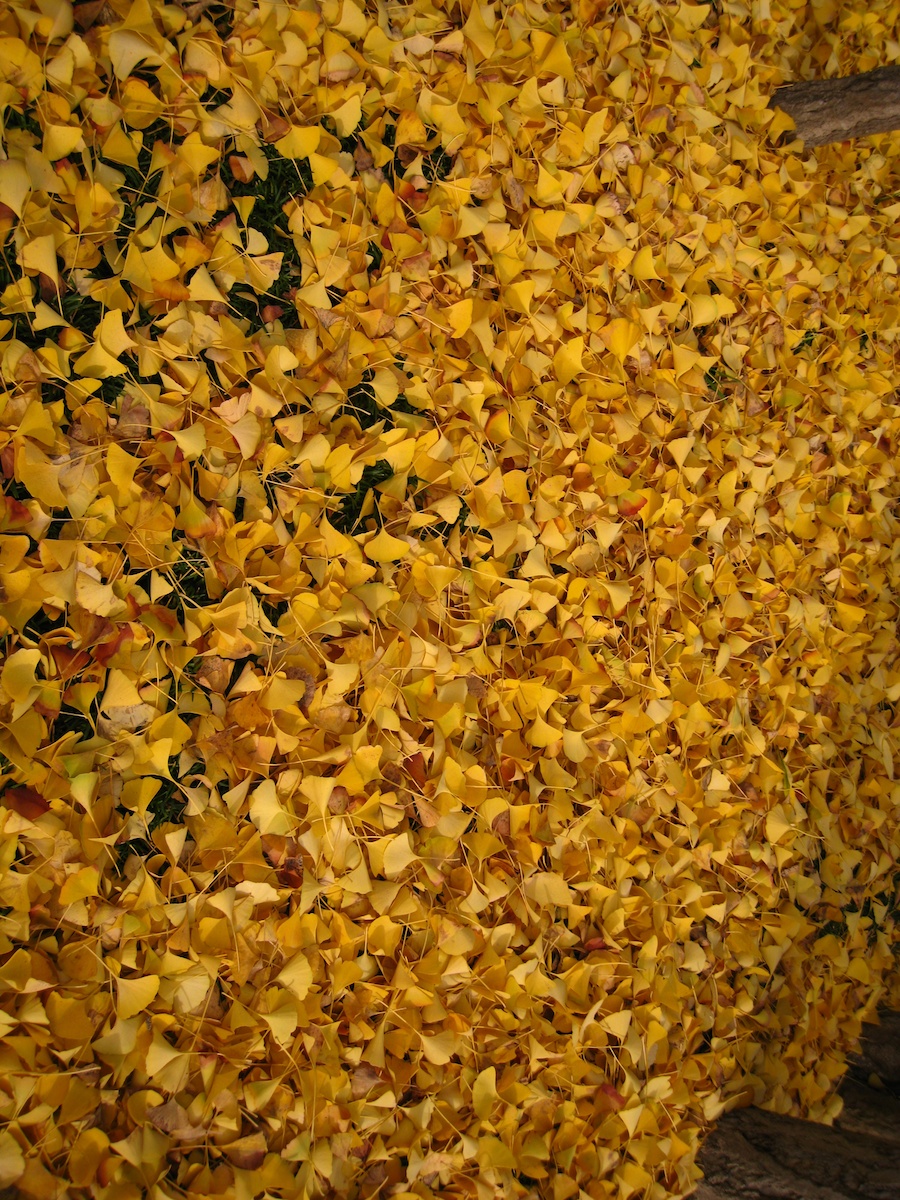 A magic carpet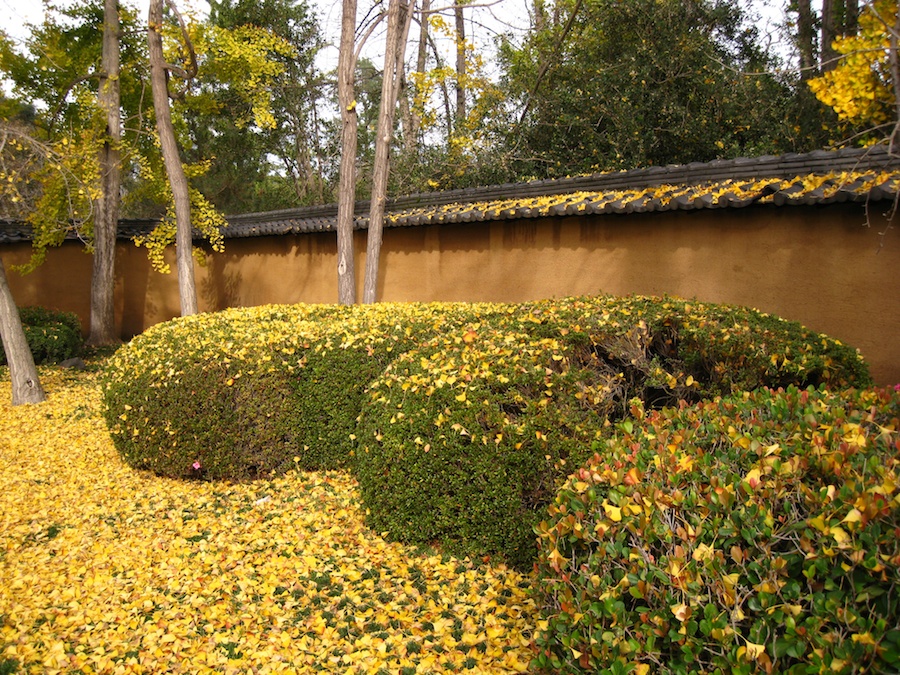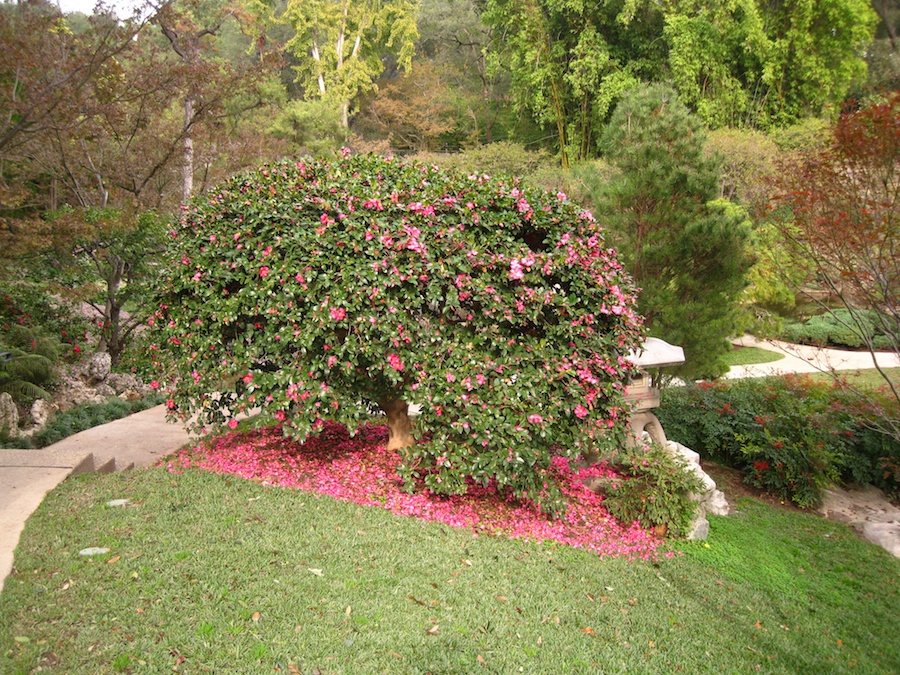 The reds do NOT want to be left out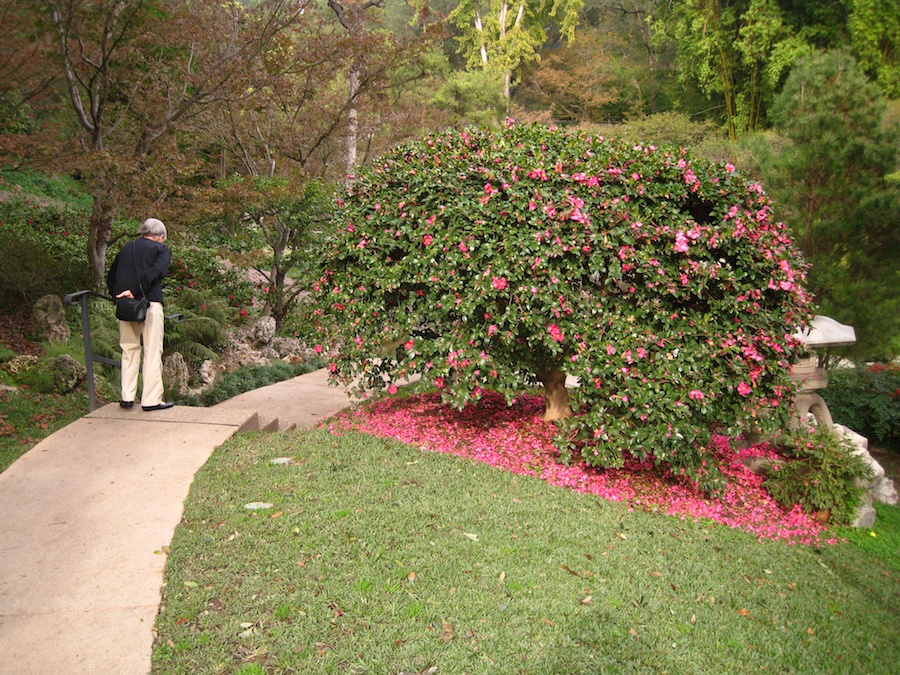 Looks like a postcard