When Stars We Ladies First!
It is nice to be old enough to remember with leading ladies were just that, ladies!
Agnes Moorehead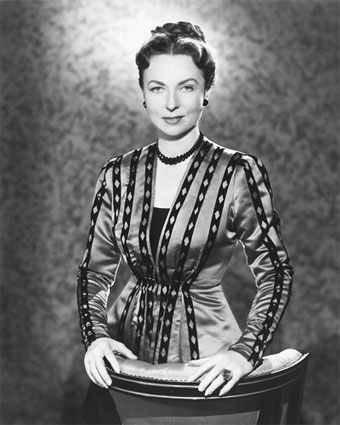 Agnes Robertson Moorehead (December 6, 1900 - April 30, 1974) was an Oscar-nominated American character actress.

Although she appeared in more than 70 films and on dozens of television shows during a career that spanned more than 30 years, Moorehead is probably most widely known to modern audiences for her role as the witch Endora in the television series Bewitched.

While rarely playing leads in films, Moorehead's skill at character development and range earned her one Emmy, and two Golden Globe awards in addition to four Oscar and six Emmy nominations.

Moorehead's transition to television won acclaim and accolades for her work in drama and in comedy.

She could play many different character types, but often portrayed haughty, arrogant characters.

Grace Kelly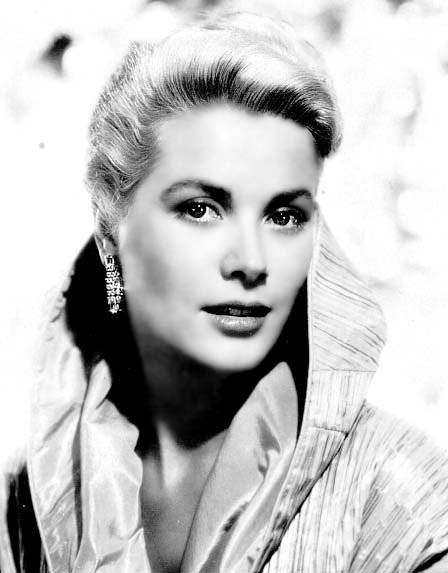 Grace, Princess of Monaco née Grace Patricia Kelly (November 12, 1929 - September 14, 1982) was an Academy Award-winning American film and stage actress who, upon marriage to Rainier III, Prince of Monaco in 1956, became Her Serene Highness The Princess of Monaco, but was generally known as Princess Gracia Patricia of Monaco.

Princess Grace maintained dual American and Monegasque citizenship after her marriage.

The principality's current Sovereign Prince, Albert II is the son of Prince Rainier and Princess Grace. The American Film Institute ranked Kelly No. 13 amongst the Greatest Female Stars of All Time.

Doris Day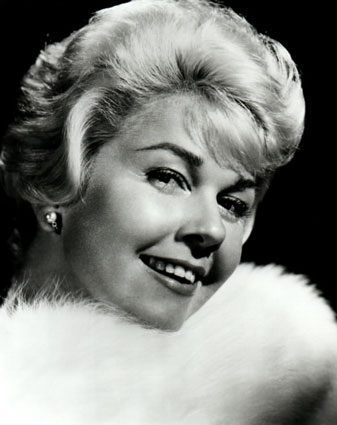 Doris Mary Ann von Kappelhoff (born April 3, 1924) is an American singer, actress, and animal welfare advocate known as Doris Day. A vivacious blonde with a wholesome image, Day was one of the most prolific actresses of the 1950s and 1960s. Able to sing, dance, and play comedy and dramatic roles, she has been an all-round star whose personality has permeated many popular and diverse movies.

In 1959, Day entered her most successful phase as a film actress with a series of romantic comedies, starting with the hugely popular Pillow Talk, co-starring Rock Hudson, who became a lifelong friend. The film received positive reviews and was a box office favorite. It also brought a nomination for an Academy Award for Best Actress for Day.
She and Hudson made two more films together, and she also made two films alongside James Garner, starting with 1963's The Thrill of It All. Many of her 1960s films ignored her singing abilities and painted her as a good-hearted woman with a strong will, a hint of naivete, and the purest virtue. Algonquin Round Table member and show business wit Oscar Levant, who had known Day earlier in her career, summed up the paradox of Day's late-blooming phase when he famously said, "I knew Doris Day before she was a virgin." But the public loved Day's light, frothy comedies of this period, buying enough tickets to make her by far the top female movie star in America during the first half of the 1960s.

By the late 1960s, the sexual revolution and the widely discussed promiscuity of the maturing baby boomer generation had refocused public attitudes about sex and sexuality. Times changed, but Day's films did not. Critics, comics, and pundits dubbed Day "the world's oldest virgin" and audiences began to shy away from her repetitive, gimmicky roles. As a result, she slipped from the list of top Box-Office stars, last appearing in the Top 10 in 1966, with The Glass Bottom Boat being her final substantial hit.
Elizabeth Montgomery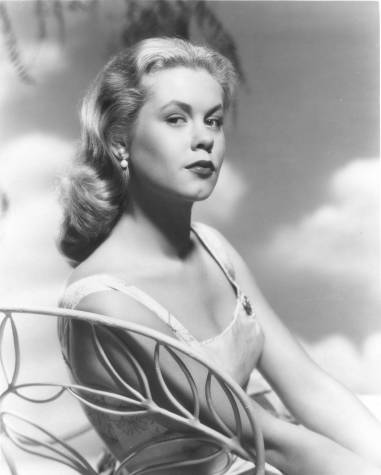 Elizabeth Victoria Montgomery (April 15, 1933 - May 18, 1995) was an American film and television actress whose career spanned several decades. She is best remembered for her famous roles as Samantha Stephens in Bewitched, as Ellen Harrod in A Case of Rape and as Lizzie Borden in The Legend of Lizzie Borden.

Born in Los Angeles, California, Elizabeth Montgomery was born to actor Robert Montgomery and his wife, Broadway actress Elizabeth Bryan Allen. She had an older sister, Martha Bryan Montgomery, who died before she was born, and a brother, Robert Montgomery, Jr., who was born in 1936. She attended The Spence School.

Even though she was a goofy leftist, she still provided entertainment and did not stoop to the gutter like the "stars" of today!
Kathryn Hepburn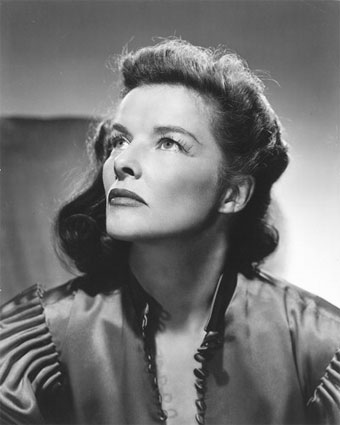 Katharine Houghton Hepburn (May 12, 1907 - June 29, 2003) was an iconic American star of film, television and stage, widely recognized for her sharp wit, New England gentility and fierce independence.

A screen legend, Hepburn holds the record for the most Best Actress Oscar wins with four, from twelve nominations (Meryl Streep currently holds the record for most overall acting nominations with fourteen). Hepburn won an Emmy Award in 1975 for her lead role in Love Among the Ruins opposite her friend Laurence Olivier, and was nominated for four other Emmys and two Tony Awards during the course of her more than 70-year acting career. In 1999, the American Film Institute ranked Hepburn as the top female star of all time.

Hepburn had a famous and longtime romance with Spencer Tracy, both on- and off-screen.

June Allison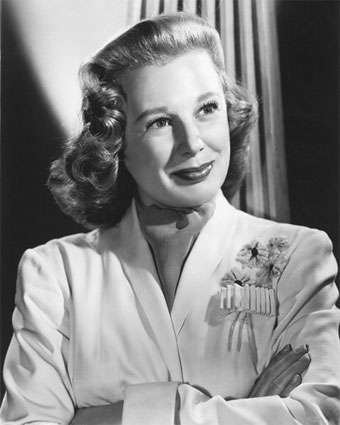 June Allyson (October 7, 1917 - July 8, 2006) was a Golden Globe-winning American film and television actress, popular in the 1940s and 1950s.

Allyson was a very popular motion picture star in the 1940s and 1950s. She won a Golden Globe Award for her performance in the comedy Too Young To Kiss in 1951. In 1955, she was named the ninth most popular movie star in the annual Quigley Exhibitor's Poll, and the second most popular female star (behind Grace Kelly). In 1956, she starred with a young then-rising star named Jack Lemmon in the musical comedy, You Can't Run Away from It.

After her film career ended in the late 1950s, Allyson starred on television as hostess and occasional star of The DuPont Show with June Allyson. The anthology series lasted two seasons. In later years the actress appeared on television shows such as The Love Boat and Murder, She Wrote.

For her contribution to the motion picture industry, June Allyson received a star on the Hollywood Walk of Fame at 1537 Vine Street
Ann Margret
Ann-Margret (born April 28, 1941) is a five-time Golden Globe Award-winning, Academy Award, Emmy Award and Grammy nominated Swedish actress, singer and dancer

Ann-Margret was born Ann-Margret Olsson in Valsjbyn, Sweden[ to Anna Aronsson and Gustav Olsson. She grew up in a small town 'of lumberjacks and farmers high up near the Arctic Circle'.
Her father worked in the United States during his youth and immigrated back in 1942, working with the Johnson Electrical Company.

Ann-Margret and her mother moved to the United States four years later and her mother worked as a funeral parlor receptionist after her father became too ill for his job. She grew up in Wilmette Illinois and attended Northwestern University for a time but did not graduate.
She became a naturalized citizen of the United States in 1949. She was discovered singing in a nightclub by George Burns. She was often referred to as a 'sex-kitten' and the 'female Elvis'.

Barbara Eden
Barbara Eden (born August 23, 1934 in Tucson, Arizona) is an American film and television actress and singer who is best known for her starring role in the sitcom I Dream of Jeannie.

By age three she would become Barbara Jean Huffman upon her mother's marriage to Connor Huffman. The change from "Huffman" to "Eden" came at the behest of her manager who thought the name Huffman would not sell in Hollywood.
Eden agreed to change her last name, but insisted on keeping her first name, stating that she could not answer to anything else. She graduated from Abraham Lincoln High School in San Francisco in 1949, and was elected Miss San Francisco, 1951, a preliminary to Miss America.

Ann Miller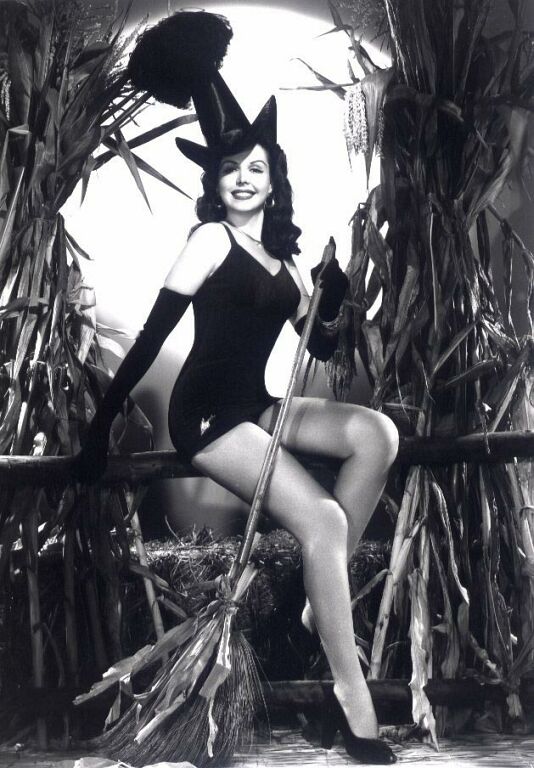 Ann Miller (April 12, 1923 - January 22, 2004) was an American dancer, singer and actress, who was christened Johnnie Lucille Collier.

Born in Chireno, Texas (some sources cite Houston, where she was raised), her father insisted on the name Johnnie because he had wanted a boy, but she was often called Annie. She took up dancing to exercise her legs to help her rickets.

She was considered a child dance prodigy. In an interview featured in a "behind the scenes" documentary on the making of the compilation That's Entertainment III, she said that Eleanor Powell was an early inspiration. Miller was given a contract with RKO at the age of thirteen (she had told them she was eighteen), and remained there until 1940.

The following year, Miller was offered a contract at Columbia Pictures, where she bumped friend Lucille Ball from the throne as "Queen of the B-Movies". She finally hit her mark (starting in the late 1940s) in her roles in MGM musicals such as Kiss Me, Kate, Easter Parade, and On the Town.

Miller was famed for her speed in tap dancing; she claimed to be able to tap 500 times per minute. She was known as well, especially later in her career, for her distinctive appearance, which reflected a studio-era ideal of glamour: massive black bouffant hair, heavy makeup with a slash of crimson lipstick, and fashions that emphasized her lithe figure and long dancer's legs.

Her film career effectively ended in 1956 as the studio system lost steam to television, but she remained active in the theatre and on television. In 1979 she astounded audiences in the Broadway show Sugar Babies with fellow MGM veteran Mickey Rooney, which toured the United States extensively after its Broadway run. In 1983 she won the Sarah Siddons Award for her work in Chicago theatre.
Lynda Carter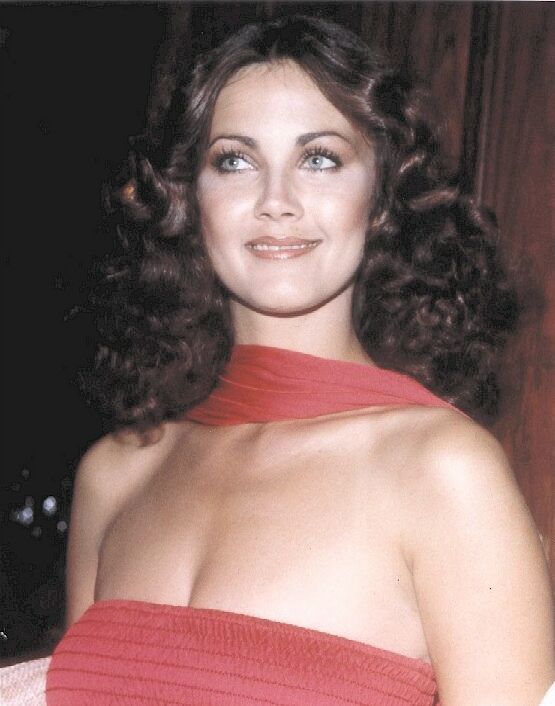 Lynda Carter (born July 24, 1951) is an American actress. She is known for the Amazonian title role in the fantasy-adventure TV series Wonder Woman which aired from 1975 to 1979

Her acting career did not take off until she landed her starring role in the Wonder Woman television series. Her earnest performance endeared her to fans and critics and the series lasted for three seasons.
Thirty years after first taking on the role, Carter continues to be closely identified with Wonder Woman, so much so that it has proved difficult for producers to find a suitable candidate to play the character in subsequent aborted productions (work on the most recent attempt was announced in 2005).