Diners Were Great Places To Eat
Diners were neat places to go to eat. When I worked at the dime store, I would go to the diner next door and eat almost every meal. Fast, filling, and fun! A diner is a prefabricated restaurant building characteristic of North America, especially in New England; New Jersey; Long Island, New York; and other areas of the Northeastern United States, although examples can be found throughout the US and in Canada. Some people apply the term not only to the prefabricated structures, but also to restaurants that serve cuisine similar to traditional diner cuisine even if they are located in more traditional types of buildings. Diners are characterized by a wide range of foods, mostly American, a casual atmosphere, a counter, and late operating hours.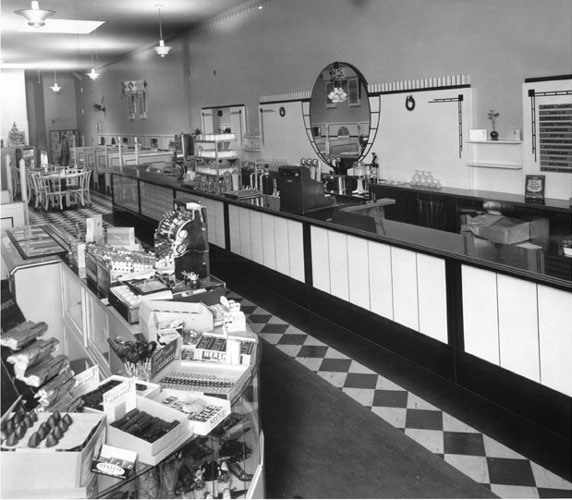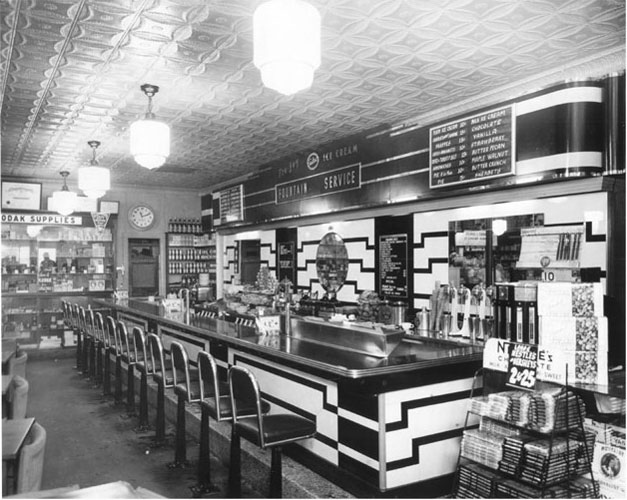 Great places to eat
It is generally agreed that the first diner was a horse-drawn wagon equipped to serve hot food to employees of the Providence Journal, in Providence, Rhode Island in 1872. Walter Scott who ran the diner had previously supplemented his income by selling sandwiches and coffee to his fellow pressmen at the Journal from baskets he prepared at home. Commercial production of diners began in Worcester, Massachusetts in 1887. The first manufactured dining wagons with seating appeared throughout the Northeastern US in the late 19th century, serving busy downtown locations without the need to buy expensive real estate. As the number of seats increased, wagons gave way to pre-fabricated buildings made by many of the same manufacturers who had made the wagons. Like the lunch wagon, a diner allowed one to set up a food service business quickly using pre-assembled constructs and equipment.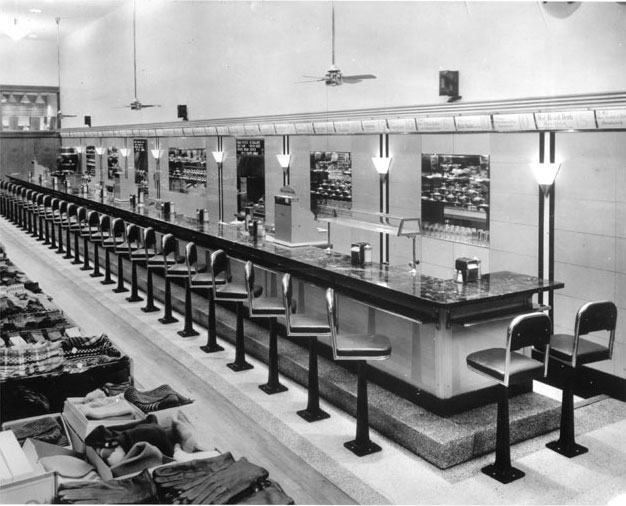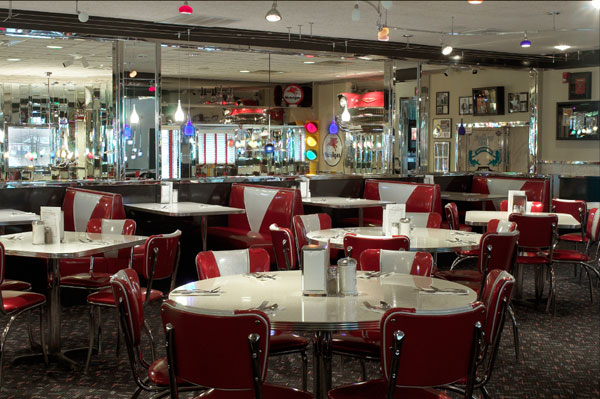 Flashy and full of chrome... They we delightful!
Diners almost invariably serve American food such as hamburgers, french fries, club sandwiches, Happy Waitress' and so on. Much of the food is grilled, as early diners were based around a grill. There is often an emphasis on breakfast foods such as eggs (including omelet's), waffles, pancakes, and French toast. Some diners serve these "breakfast foods" day round. Many diners have transparent display cases in or behind the counter for the desserts. It is common with new diners to have the desserts displayed in rotating pie cases.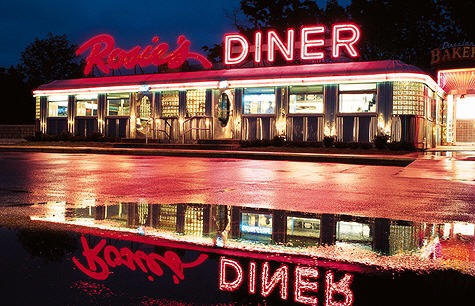 Neon lit the way