I Am Ageless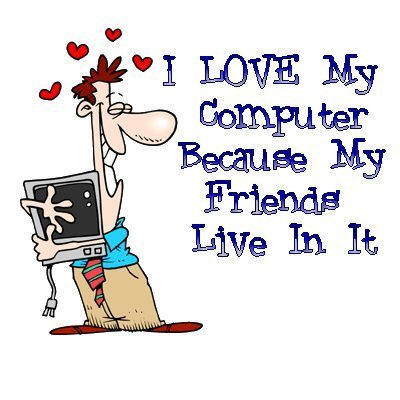 One way to look at it!
The other day a young person asked me how I felt about being old. I was taken aback, for I do not think of myself as old. Upon seeing my reaction, she was immediately embarrassed, but I explained that it was an interesting question, and I would ponder it, and let her know.

Old age, I decided, is a gift. I am now, probably for the first time in my life, the person I have always wanted to be. Oh, not my body! I sometime despair over my body; the wrinkles, the baggy eyes, and the sagging butt. And often I am taken aback by that old person that lives in my mirror, but I don't agonize over those things for long.

I would never trade my amazing friends, my wonderful life, my loving family for less gray hair or a flatter belly. As I've aged, I've become more kind to myself, and less critical of myself. I've become my own friend. I don't chide myself for eating that extra cookie, or for not making my bed, or for buying that silly cement gecko that I didn't need, but looks so avant garde on my patio. I am entitled to overeat, to be messy, to be extravagant. I have seen too many dear friends leave this world too soon; before they understood the great freedom that comes with aging.

Whose business is it if I choose to read until 4 am, and sleep until noon? I will dance with myself to those wonderful tunes of the 50's, and if I at the same time wish to weep over a lost love, I will. I will walk the beach in a swim suit that is stretched over a bulging body, and will dive into the waves with abandon if I choose to, despite the pitying glances from the bikini set. They, too, will get old.

I know I am sometimes forgetful. But there again, some of life is just as well forgotten, and I eventually remember the important things. Sure, over the years my heart has been broken. How can your heart not break when you lose a loved one, or when a child suffers, or even when a beloved pet gets hit by a car? But broken hearts are what give us strength and understanding and compassion. A heart never broken is pristine and sterile, and will never know the joy of being imperfect.

I am so blessed to have lived long enough to have my hair turn gray, and to have my youthful laughs be forever etched into deep grooves on my face. So many have never laughed, and so many have died before their hair could turn silver. I can say no, and mean it. I can say yes, and mean it. As you get older, it is easier to be positive. You care less about what other people think. I don't question myself anymore. I've even earned the right to be wrong.

So, to answer your question, I like being old. It has set me free. I like the person I have become. I am not.
But Remember This
A distraught senior citizen phoned her Doctor's' office. "Is it true," she wanted to know, "that the Medication you prescribed has to be taken for the rest of my life?"

"Yes, I'm afraid so," the doctor told her. There was a moment of silence before the senior lady replied, "I'm wondering, then, just how serious is my condition because this
Prescription is marked 'NO REFILLS'."


An older gentleman was on the operating table awaiting surgery and he insisted that his son, a Renowned surgeon, perform the operation. As he was about to get the anesthesia,
he asked to speak to his son. "Yes, Dad, what is it? "

"Don't be nervous, son; do your best and just remember, if it doesn't go well, if something happens to me, your mother is going to come and live with you and your wife...."

Aging: Eventually you will reach a point when you stop lying about your age and start Bragging about it.

The older we get, the fewer things seem worth waiting in line for.

Some people try to turn back their odometers. Not me! I want people to know "why" I look this way. I've traveled a long way and some of the roads weren't paved.

When you are dissatisfied and would like to go back to youth, think of Algebra.

You know you are getting old when everything either dries up or leaks.

One of the many things no one tells you about aging is that it is such a nice change from being young.

Ah, being young is beautiful, but being old is comfortable.

First you forget names, then you forget faces. Then you forget to pull up your zipper. It's worse when you forget to pull it down.

Long ago when men cursed and beat the ground with sticks, it was called witchcraft... Today, it's called golf.

Two old guys are pushing their carts around Wal-Mart when they collide. The first old guy says to the second guy, "Sorry about that. I'm looking for my wife, and I guess I wasn't paying attention to where I was going."

The second old guy says, "That's OK, it's a coincidence. I'm looking for my wife, too. I can't find her and I'm getting a little desperate."

The first old guy says, "Well, maybe I can help you find her. What does she look like?" The second old guy says, "Well, she is 27 yrs old, tall, with red hair, blue eyes, long legs, and is wearing short shorts. What does your wife look like?"

To which the first old guy says, "Doesn't matter, --- let's look for yours."


Lord, keep your arm around my shoulder and your hand over my mouth.