Time To Kick Up Our Heals (Page Two)
Did You Know That When "You Make Me Feel So Young" Was Written? - In 1946 the world was adjusting after World War II
January 10 - The first meeting of the United Nations is held in London
January 29 – The Central Intelligence Group is established (the CIA in 1947 ).
February 24 – Juan Peron is elected president of Argentina .
March 5 – In his speech at Westminster College , in Fulton, Missouri , Winston Churchill talks about the Iron Curtain .
April 3 – Japanese Lt. General Masaharu Homma executed outside Manila, the Philippines for leading the Bataan Death March .
May 7 – Tokyo Telecommunications Engineering (later renamed Sony ) is founded with about 20 employees.
June 19th -- The first televised heavyweight fight (Joe Louis vs Billy Conn), viewed by a record 140,000 (mostly at bars which had sets installed).  One year later, the Louis-Walcott fight is viewed by 1,000,000 people.
June 30 – The War Relocation Authority is abolished.
July 5 – Bikinis go on sale in Paris .
July 25 - At Club 500 in Atlantic City , New Jersey , Dean Martin and Jerry Lewis stage their first show as a comedy team.
September - One of television's critics, Darryl F. Zanuck, head of 20th Century Fox (movies) was quoted saying:  "Television won't be able to hold on to any market it captures after the first six months.  People will soon get tired of staring at a plywood box every night." 
December 16 – Siam joins the United Nations (changes name to Thailand in 1949 ).
December 20 - Frank Capra 's It's a Wonderful Life , featuring James Stewart , Donna Reed , Lionel Barrymore , Henry Travers , and Thomas Mitchell , is released in New York.
December 31 – President Harry Truman delivers Proclamation 2714 , which officially ends hostilities in World War II .
We All Got Valentines... Just Like Elementary School
.
The Dance Directors Introduce Their Team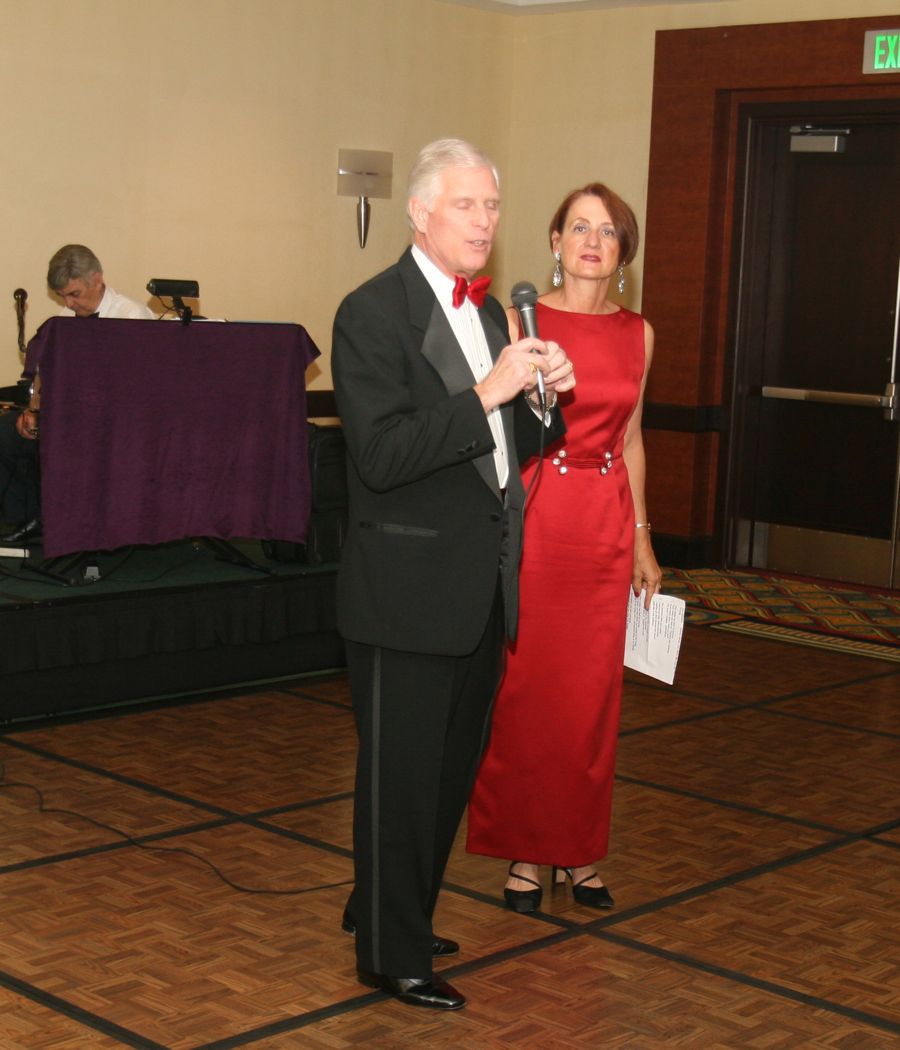 The Dance Directors Bill and Jeannie Schmidt announce their supporting cast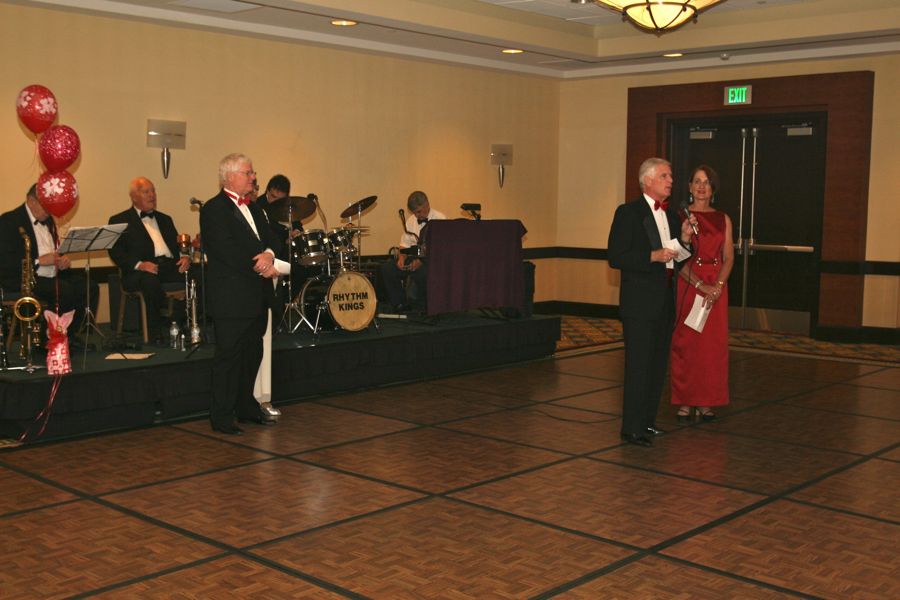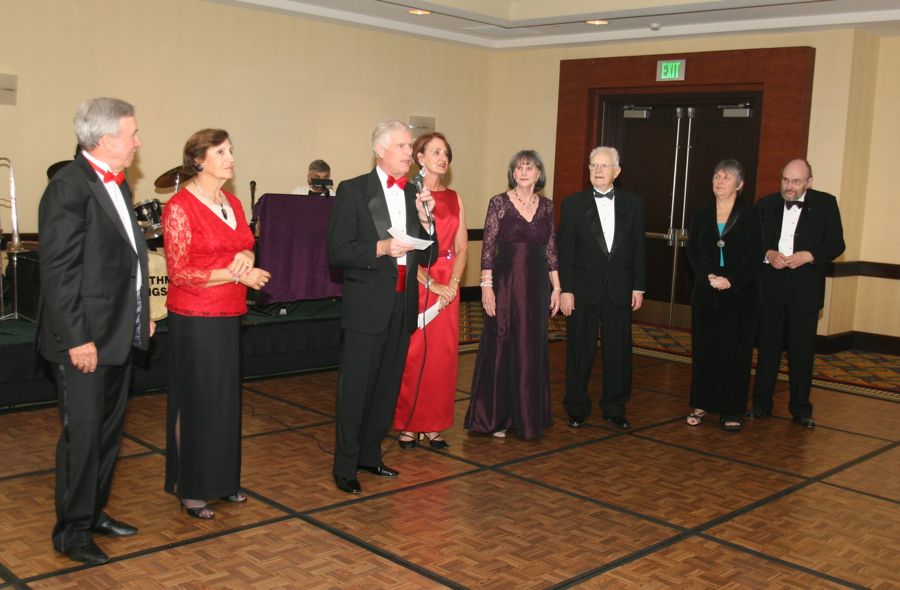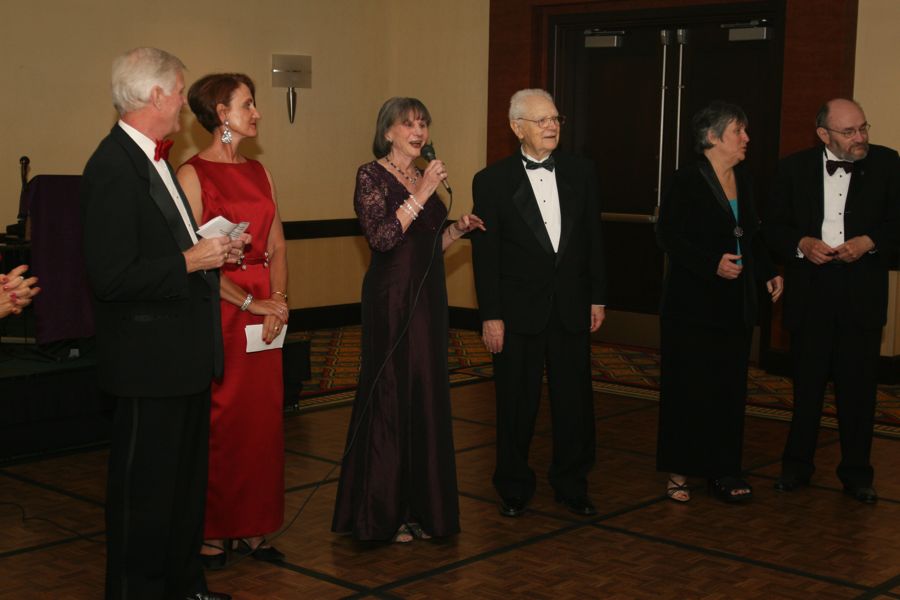 Angel is already thinking about the next dance
The Next Dance Is Announced

April Dance Directors tell us about the plans...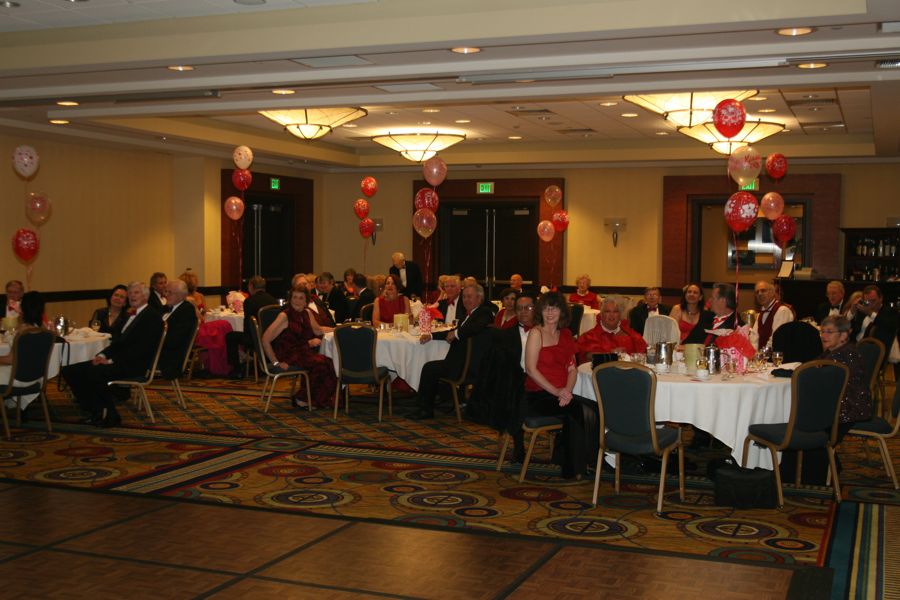 The Lazar's Introduce Our New Members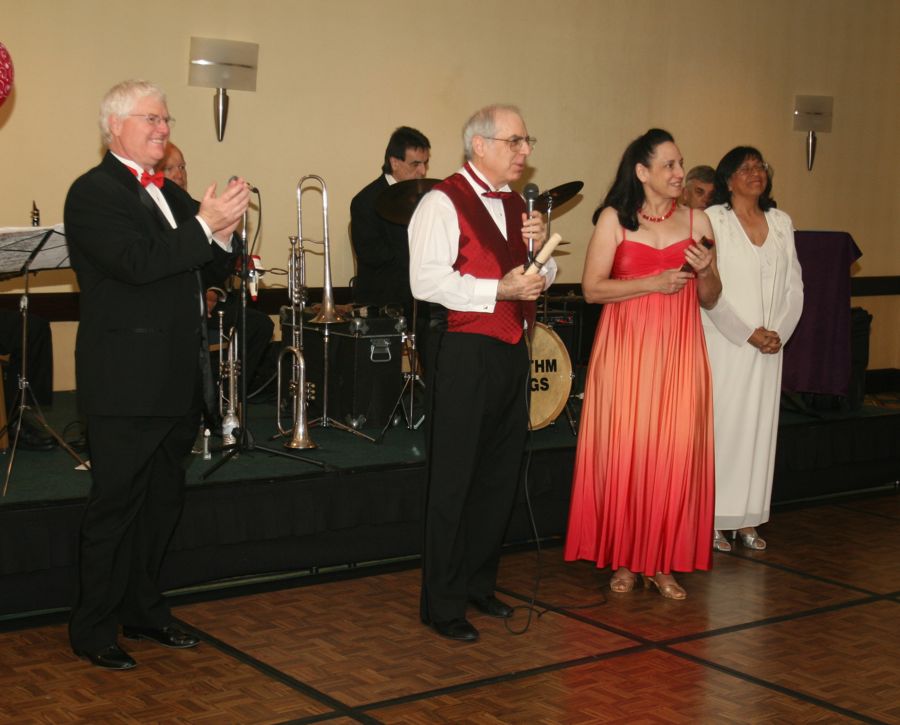 Annemarie Tippins and Marvin Starkey are introduced as newest members

A View From Outside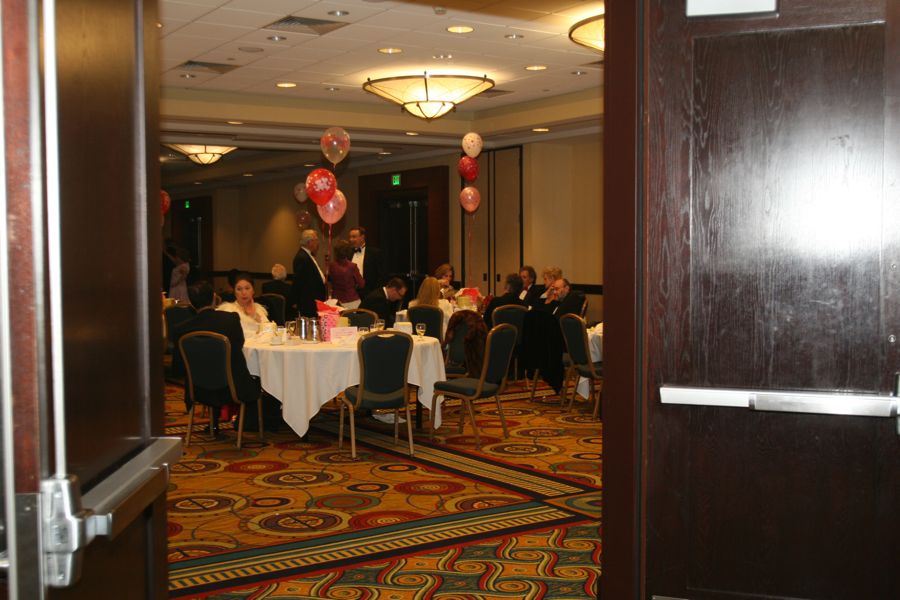 The Mixer Begins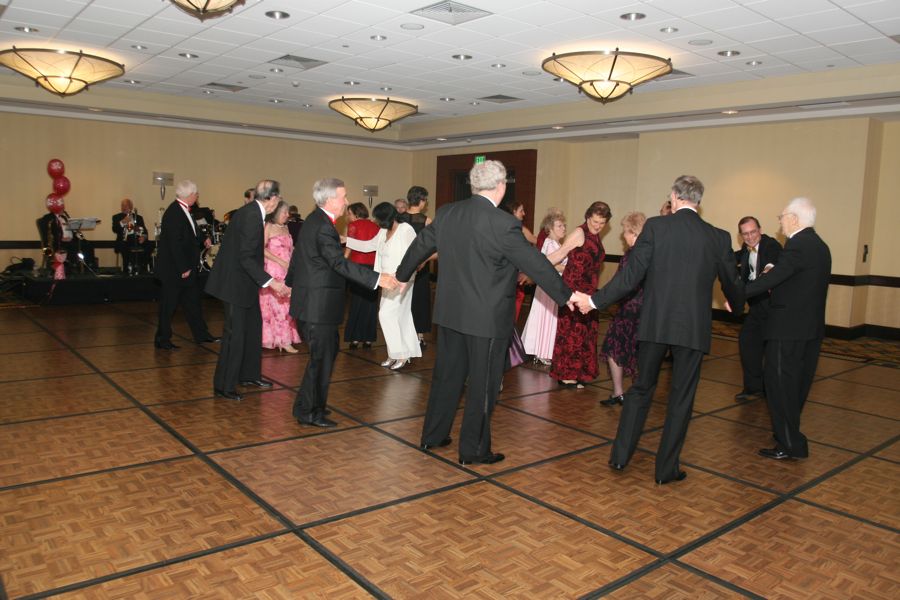 Around and around we go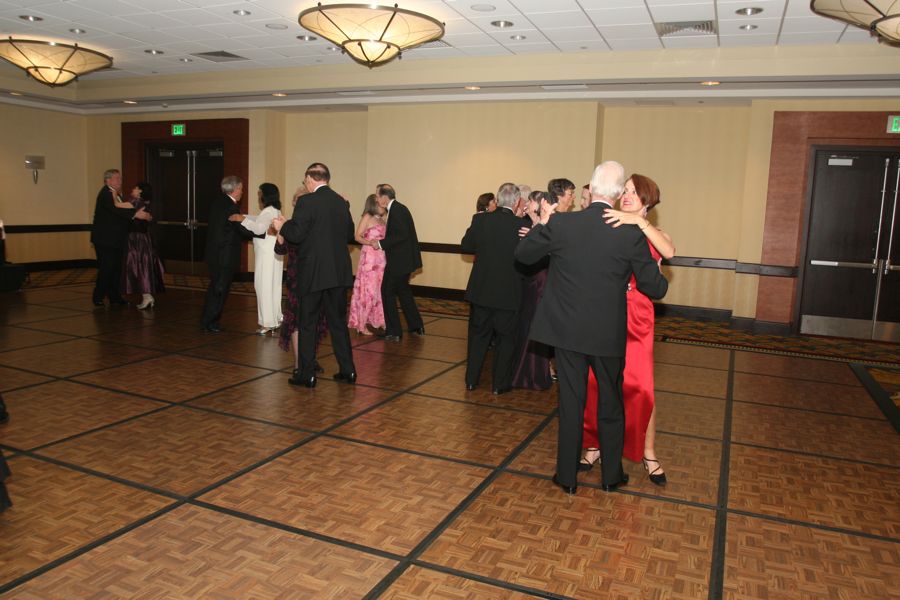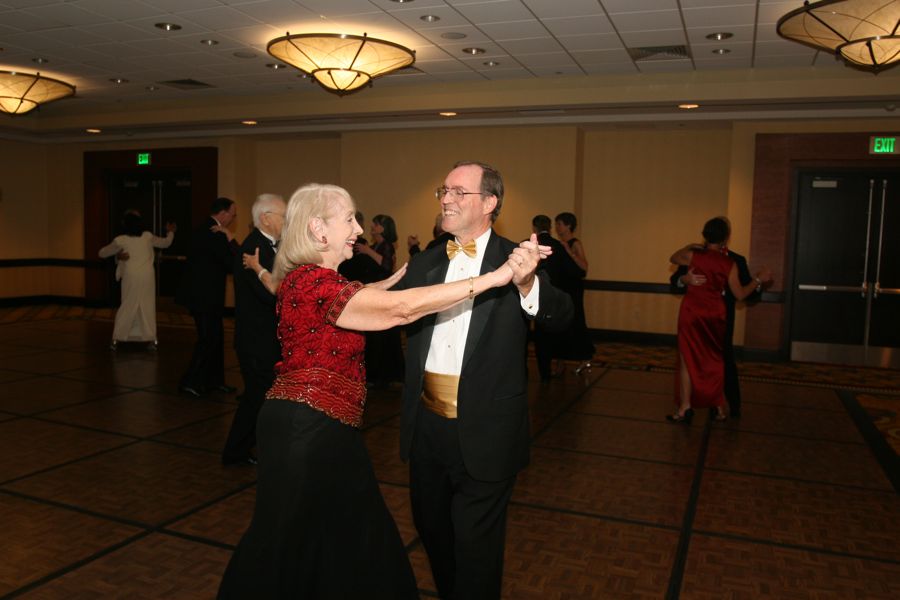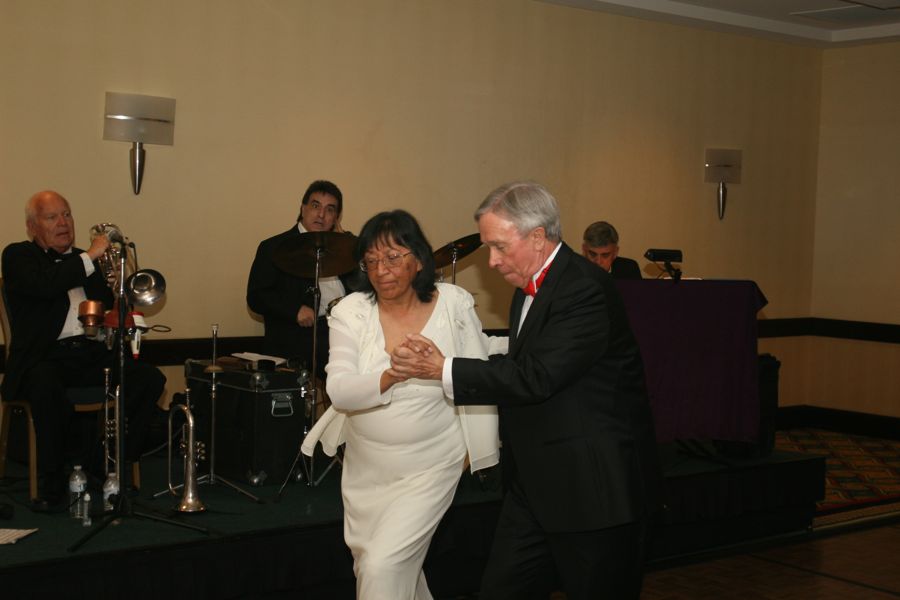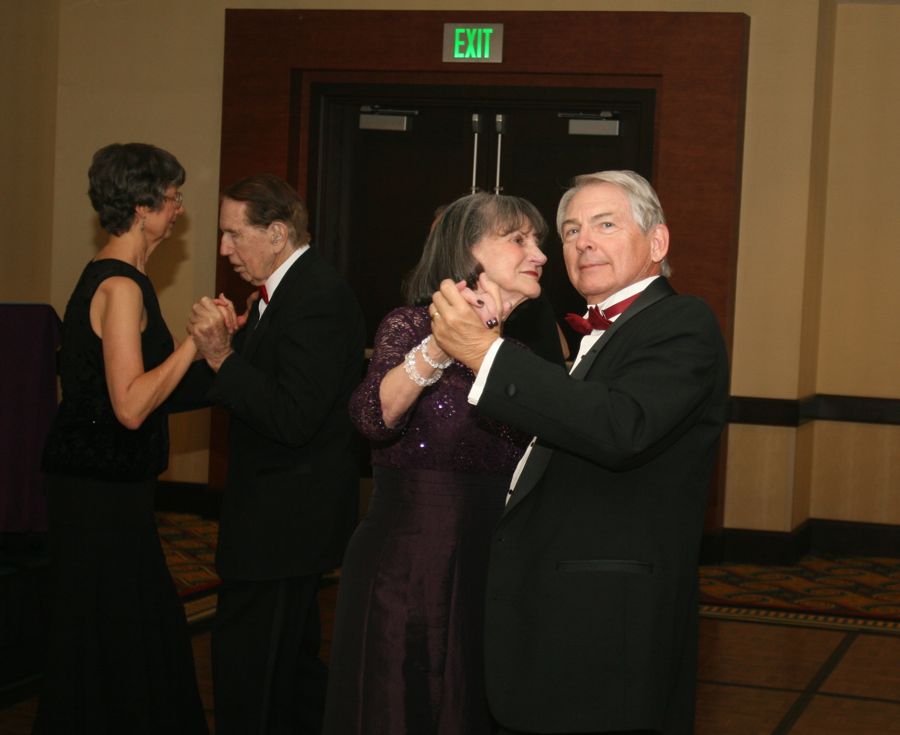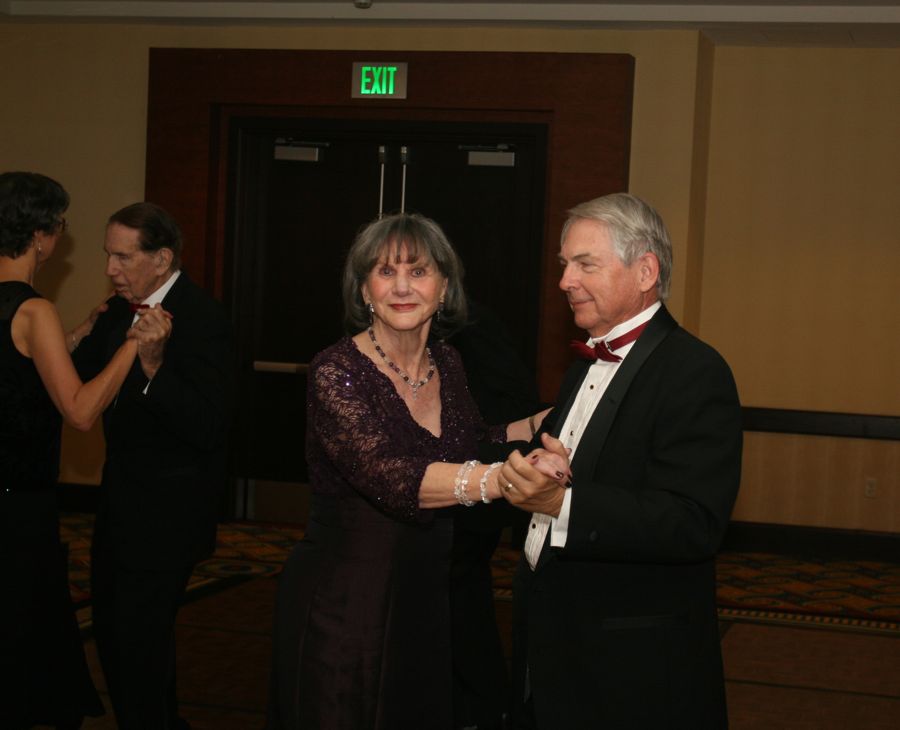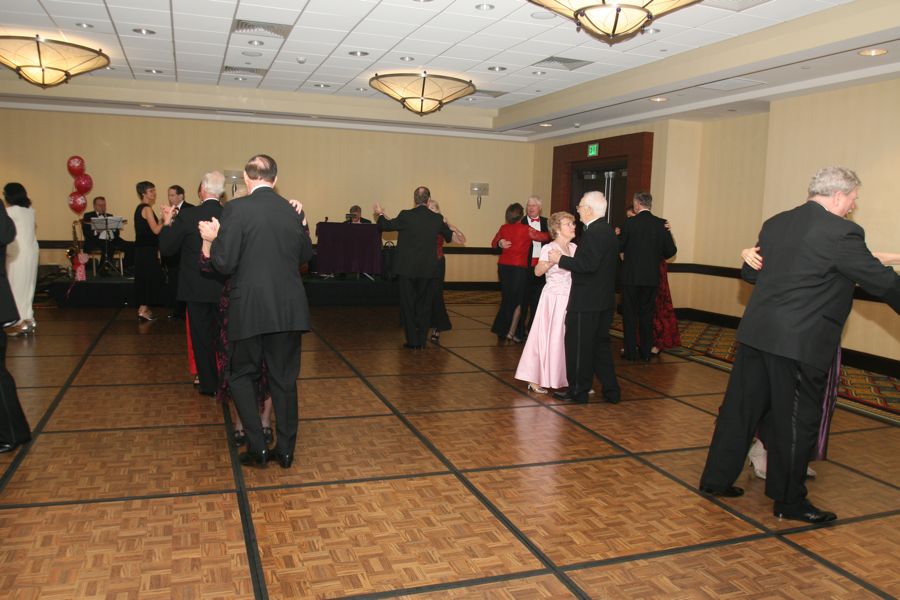 The Mixer Is Over, Time For Regular Dancing

Forget-Me-Not
Did You Know: Myosotis (pronounced /ˌmaɪ.əˈsoʊtɪs/; from the Greek: "mouse's ear", after the leaf) is a genus of flowering plants in the family Boraginaceae that are commonly called Forget-me-nots. Its common name was calqued from the French, "ne m'oubliez pas" and first used in English in c.1532. Similar names and variations are found in many languages.
Henry IV adopted the flower as his symbol during his exile in 1398, and retained the symbol upon his return to England the following year.
In 15th-century Germany, it was supposed that the wearers of the flower would not be forgotten by their lovers. Legend has it that in medieval times, a knight and his lady were walking along the side of a river. He picked a posy of flowers, but because of the weight of his armour he fell into the river. As he was drowning he threw the posy to his loved one and shouted "Forget-me-not." It was often worn by ladies as a sign of faithfulness and enduring love.
There are approximately fifty species in the genus, with much variation. Most have small (1 cm diameter or less) flat, 5-lobed blue, pink or white flowers with yellow centers, growing on scorpioid cymes. They bloom in spring. Leaves are alternate. Popular in gardens, Forget-me-nots prefer moist habitats and where they are not native, they have escaped to wetlands and riverbanks. They tolerate partial sun and shade.

Presidents Book was in the back of the room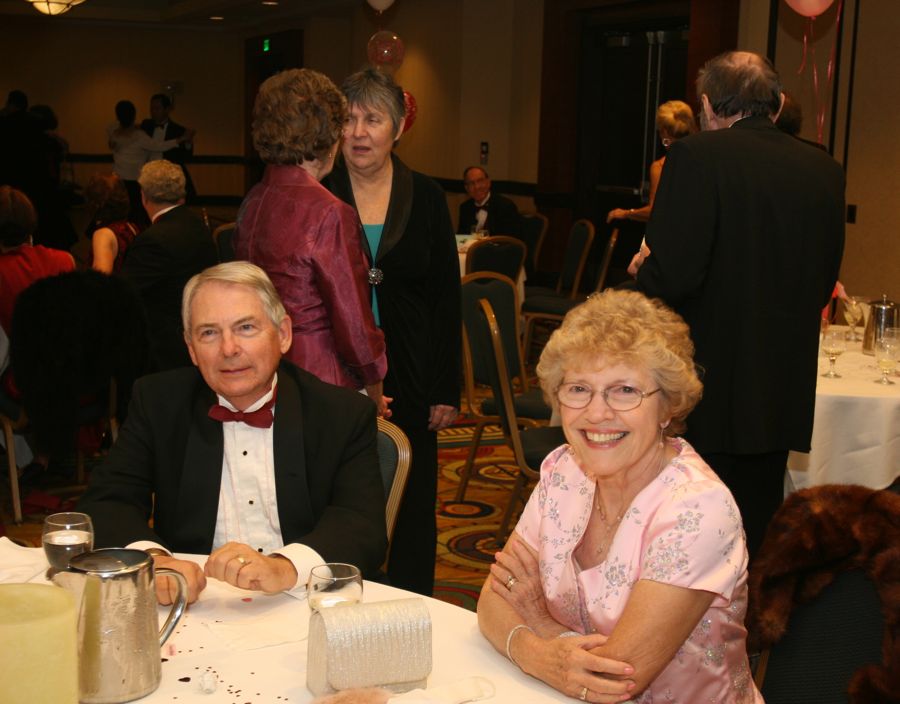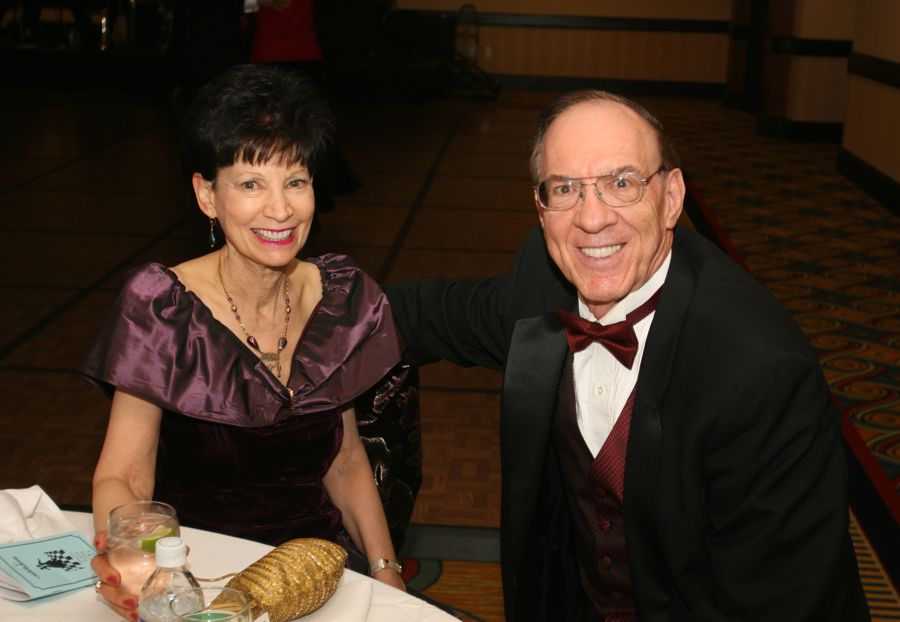 Loads of dance music the entire evening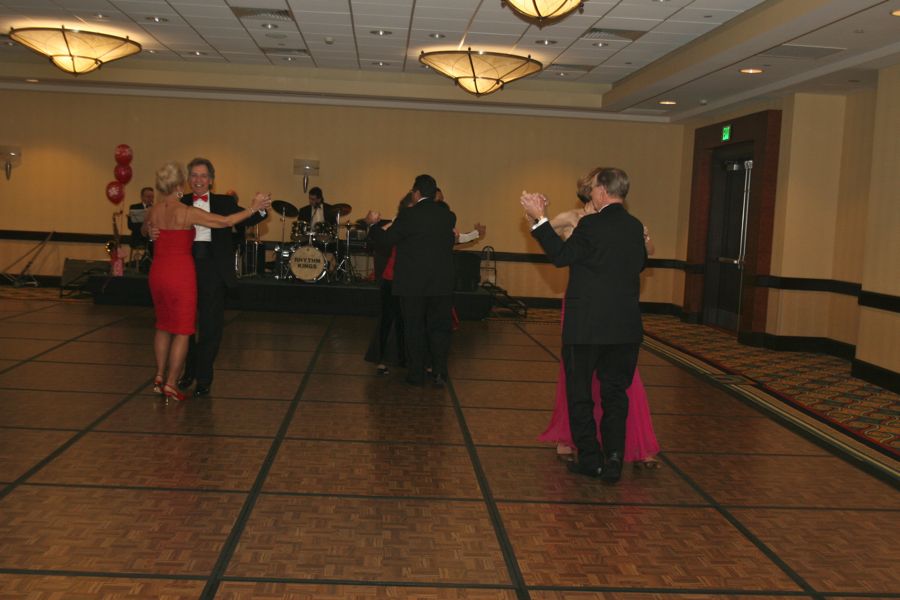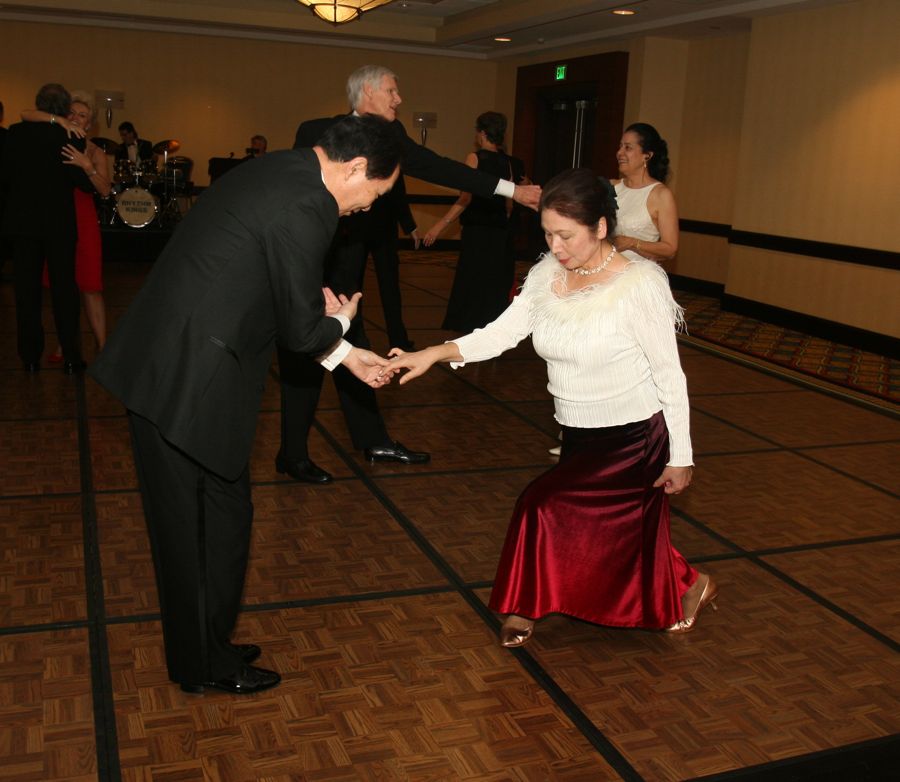 "Thank you for this dance"
It's A Short Story...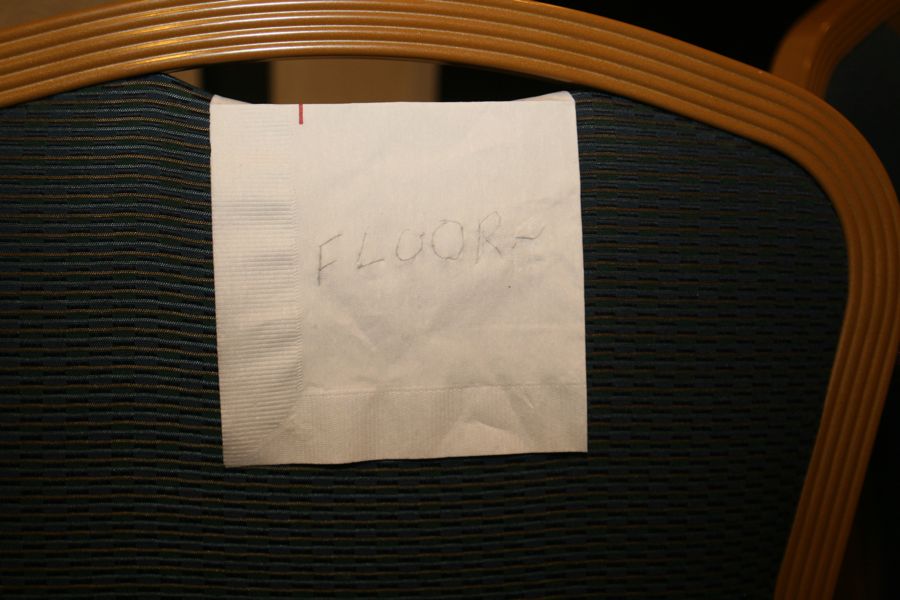 It was announced that the winner of the table centerpiece was the person with his/her back to the dance floor! So when Ken and Amy were doing the announcements, Paul seemed to have moved himself to Ken's chair.... Ken, being a gentleman, re-identified Paul's chair with a sign pointing to the floor.... Everyone had a great giggle.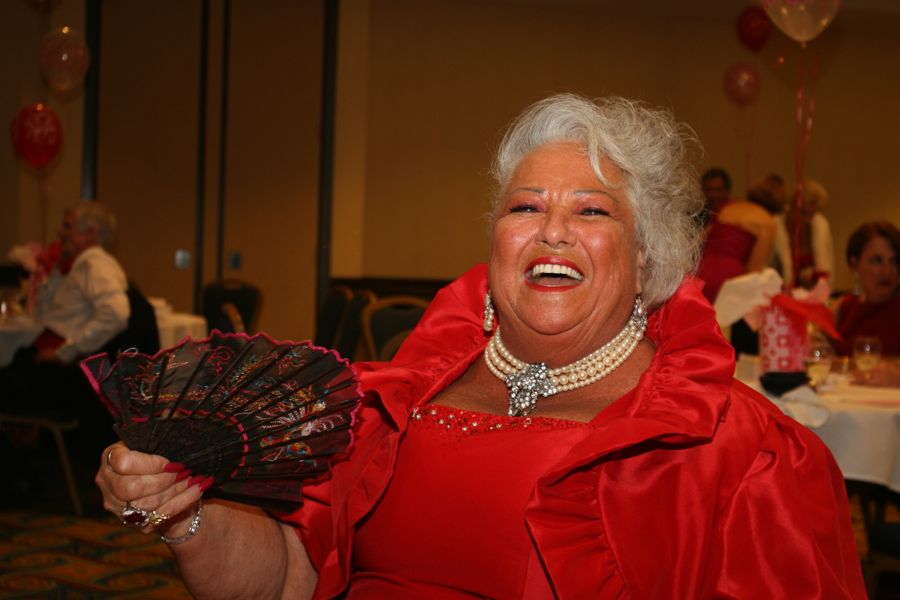 The fans came out after a few swing dances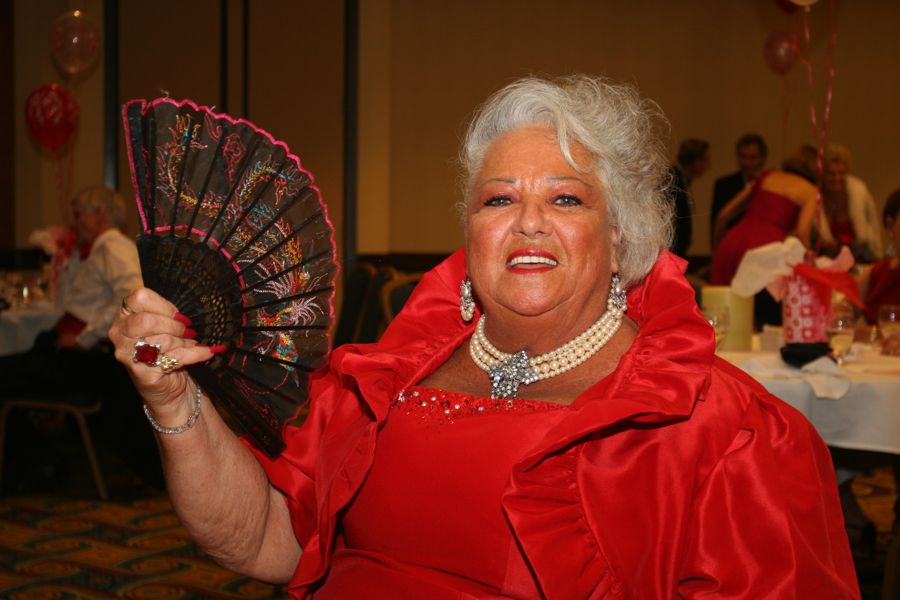 What... The photographers are in the pictures....

Paul and Angel tripped the lite fantastic
Did You Know? - "You Make Me Feel So Young" is a 1946 popular song composed by Josef Myrow, with lyrics written by Mack Gordon.

You make me feel so young
You make me feel like spring has sprung
Every time I see you grin
I'm such a happy individual

The moment that you speak
I want to go and play hide-and-seek
I want to go and bounce the moon
Just like a toy balloon

You and I, are just like a couple of tots
Running across the meadow
Picking up lots of forget-me-nots

You make me feel so young
You make me feel there are songs to be sung
Bells to be rung, and a wonderful fling to be flung

And even when I'm old and gray
I'm gonna feel the way I do today
cause you make me feel so young
Thank You Rat Pack

Listen to the "Rat Pack" sing the song...
Did You Know? - The name "Rat Pack" was first used to refer to a group of friends in New York. Several explanations have been offered for the famous name over the years. According to one version, the group's original "Den Mother," Lauren Bacall, after seeing her husband (Bogart) and his friends return from a night in Las Vegas, said words to the effect of "You look like a goddamn rat pack." "Rat Pack" may also be a shortened version of "Holmby Hills Rat Pack," a reference to the home of Humphrey Bogart and Lauren Bacall which served as a regular hangout.
The name may also refer to the belief that an established pack of rats will belligerently reject an outsider who tries to join them ("Never rat on a rat"). So called "visiting members" included Errol Flynn, Nat King Cole, Mickey Rooney and Cesar Romero, however.
According to Stephen Bogart, the original members of the Holmby Hills Rat Pack were Sinatra (pack master), Judy Garland (first vice-president), Bacall (den mother), Sid Luft (cage master), Bogart (rat in charge of public relations), Swifty Lazar (recording secretary and treasurer), Nathaniel Benchley (historian), David Niven, Katharine Hepburn, Spencer Tracy, George Cukor, Cary Grant, Rex Harrison, and Jimmy Van Heusen. In his autobiography The Moon's a Balloon, Niven confirms that the Rat Pack originally included him but not Sammy Davis Jr. or Dean Martin.
Good Night And See You In Two Months...
..