Star Studded Evening
The dance started with a little excitement... We had to move hotels at the last minute. We changed from the Sheraton to the Radisson but it worked out quite nicely as we had a large room with our own bar area and nice sized dance floor. Thanks to our Presidents (Ken and Amy White) who made sure no one got lost!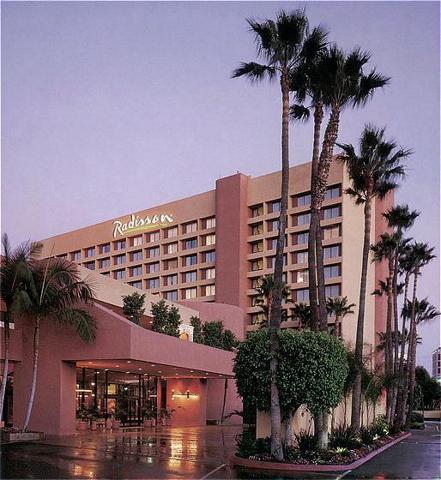 Theme: A Star Studded Evening
You will see some of our members looking puzzled and that is because we received a "Stars Quiz". We got pictures and we had to figure out who they were. Some were easy and some were.... DIFFICULT! You will see some information about some of those folks in the "Did Ja Knows" sprinkled between the photos of this evenings dance.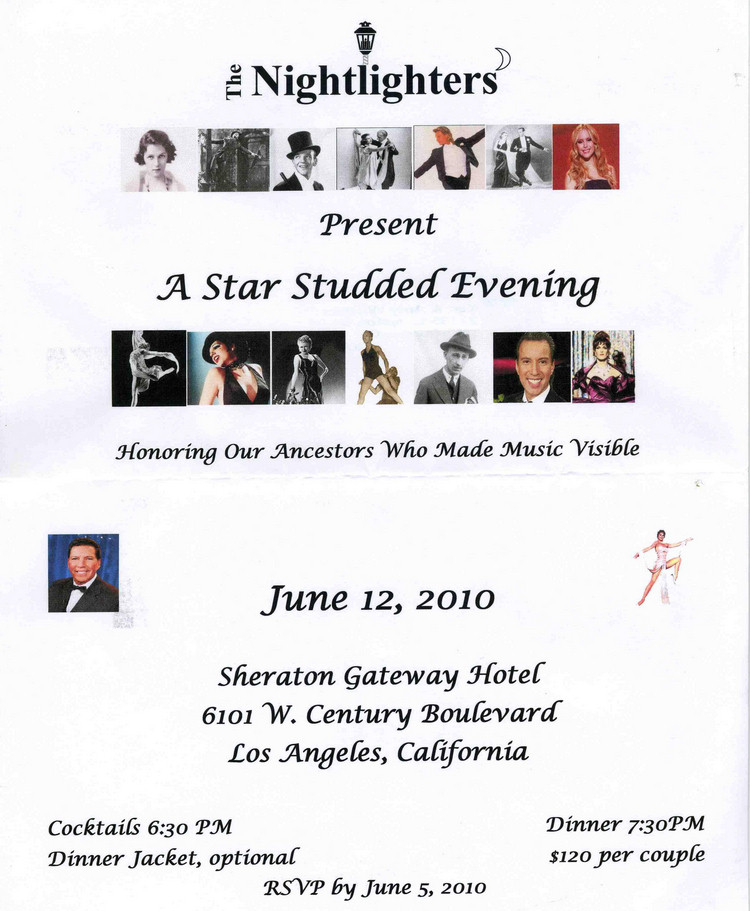 Let The Dance Get Underway

Sue Liles and the Woolston's

Vernon and Irene Castle
Did you know? - Vernon and Irene Castle were a husband-and-wife team of ballroom dancers of the early 20th century. They are credited with invigorating the popularity of modern dancing. Vernon Castle (2 May 1887 - 15 February 1918) was born William Vernon Blyth in Norwich, Norfolk, England. Irene Castle (17 April 1893 - 25 January 1969) was born Irene Foote, the daughter of a prominent physician in New Rochelle, New York.
Vernon, the son of a publican, was raised in Norwich, England initially training to become a civil engineer. He moved to New York in 1906 with his sister Coralie Blyth and her husband Lawrence Grossmith both established actors. There he was given a small part by Lew Fields, which led to further work and he became established as a comic actor and conjuror.
Irene studied dancing and performed in several amateur theatricals before meeting Vernon Castle at the New Rochelle Rowing Club in 1910. With his help, she was hired for her first professional job, a small dancing part in "The Summer Widowers". The next year, over her father's objections, the two were married. The English-born Vernon had already established himself as a dancer in comedic roles. His specialty was playing a gentleman drunk, who elegantly fell about the stage while trying to hide his condition.
In 1914, the couple opened a dancing school in New York called "Castle House", a nightclub called "Castles By the Sea" on the Boardwalk in Long Beach, New York, and a restaurant, "Sans Souci." At Castle House, they taught New York society the latest dance steps by day, and greeted guests and performed at their club and cafe by night. They also were in demand for private lessons and appearances at fashionable parties. Despite their fame, they often found themselves treated as hired menials; if a rich client was too demanding, Vernon would quote a fee of a thousand dollars an hour for lessons and often get it.

The band sets up!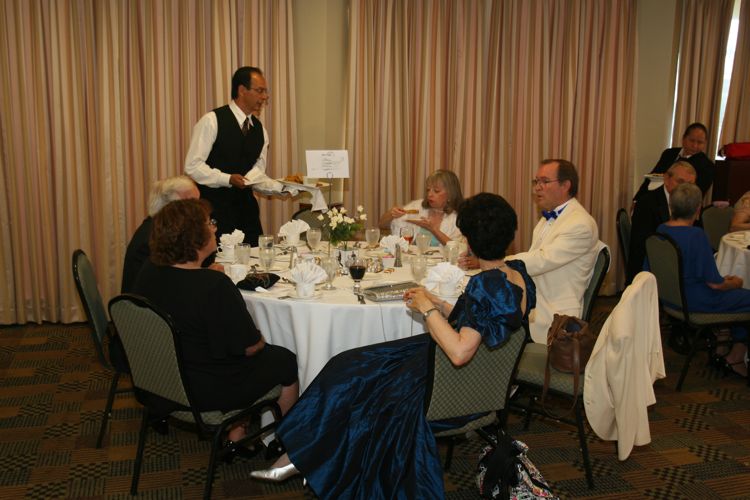 Dinner is served

Fred Astaire
Did you know? - Fred Astaire (May 10, 1899 – June 22, 1987), born Frederick Austerlitz,[1] was an American film and Broadway stage dancer, choreographer, singer and actor. His stage and subsequent film career spanned a total of 76 years, during which he made 31 musical films. He was named the fifth Greatest Male Star of All Time by the American Film Institute. He is particularly associated with Ginger Rogers, with whom he made ten films.
Astaire was born in Omaha, Nebraska, the son of Johanna "Ann" (née Geilus) and Frederic "Fritz" Austerlitz (born September 8, 1868, as Friedrich Emanuel Austerlitz). Astaire's mother was born in the United States to Lutheran German immigrants from East Prussia and Alsace, while Astaire's father was born in Linz, Austria, to Jewish parents who had converted to Catholicism.
Astaire was a virtuoso dancer, able to convey light-hearted venturesomeness or deep emotion when called for. His technical control and sense of rhythm were astonishing. Long after the photography for the solo dance number "I Want to Be a Dancin' Man" was completed for the 1952 feature "The Belle of New York", it was decided that Astaire's humble costume and the threadbare stage set were inadequate and the entire sequence was re-shot. The 1994 documentary That's Entertainment! III shows the two performances side-by-side in split screen. Frame for frame, the two performances are absolutely identical, down to the subtlest gesture.

Our own bar!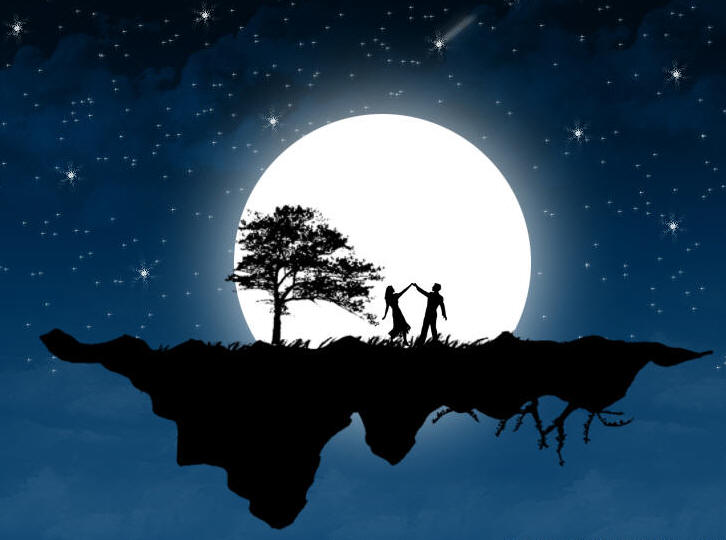 The dance floor was great!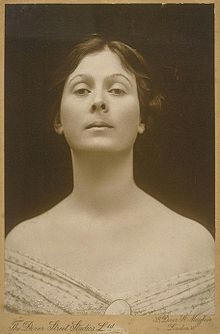 Isadora Duncan
Did you know? - Isadora Duncan (May 26, 1877 - September 14, 1927) was an American dancer. She is considered by many to be the creator of modern dance. In the United States she was popular only in New York, and then only later in her life. She performed to acclaim throughout Europe.
Duncan's fondness for flowing scarves was the cause of her death in a freak automobile accident in Nice, France. Duncan's large silk scarf while still draped around her neck, became entangled around one of the vehicle's open-spoked wheels and rear axle, breaking her neck.
Angela Isadora Duncan was born in San Francisco, California, the youngest of the four children of Joseph Charles Duncan (1819–1898), a banker, mining engineer and connoisseur of the arts, and Mary Isadora Gray (1849–1922), youngest daughter of Thomas Gray, a California state senator, and his wife Mary Gorman. The other children were Elizabeth, Augustin, and Raymond. She was of Irish and French ancestry.
By the end of her life Duncan's performing career had dwindled and she became as notorious for her financial woes, scandalous love life and all-too-frequent public drunkenness as for her contributions to the arts. She spent her final years moving between Paris and the Mediterranean, running up debts at hotels. She spent short periods in apartments rented on her behalf by an ever-decreasing number of friends and supporters, many of whom attempted to assist her in writing an autobiography. They hoped it might be sufficiently successful to support her. In a reminiscent sketch, Zelda Fitzgerald recalled how she and F. Scott sat in a Paris cafe watching a somewhat drunk Duncan. He would speak of how memorable it was, but what Zelda recalled was that while all eyes were watching Duncan, Zelda was able to steal the salt and pepper shakers from the table.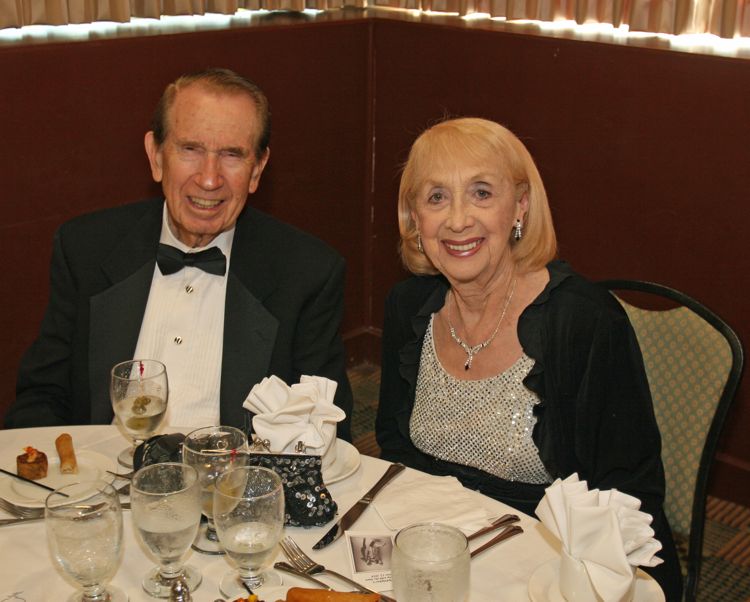 Back from their cruise!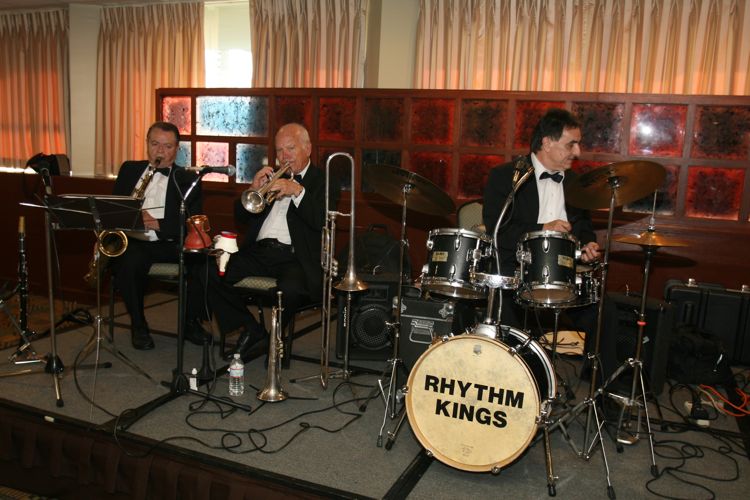 Norma Miller
Did you know? - Norma Miller (born December 2, 1919 in Harlem, New York) is an American swing dancer known to many people as The Queen of Swing. She was interviewed along with dance partner Frankie Manning in Ken Burns documentary Jazz. Discussing the early days of swing dancing, Norma describes the start of her dancing career at the Savoy Ballroom (which was just across street from where she lived) during the early 30s in Harlem. Discovered at the age of twelve by the Savoy Ballroom's legendary dancer Twistmouth George, Ms. Miller has been in show business ever since.
Norma was a member of Whitey's Lindy Hoppers. The author of several books, Norma Miller's latest book, Swing Baby Swing, chronicles the evolution of the swing dance culture into the 21st century. Norma Miller's biography, Swingin' at the Savoy: A Memoir of a Jazz Dancer, recollects her youthful encounters with Ella Fitzgerald, Count Basie, Duke Ellington, Billie Holiday, Benny Goodman, Artie Shaw, Ethel Waters, and other jazz legends.
Honored with a 2003 National Heritage Foundation Fellowship from the National Endowments of the Arts for her role in creating and continuing to preserve "the acrobatic style swing dance, known as the Lindy Hop," Ms. Miller continues to be an inspiration to all who know her.

We were honored with several guest couples this evening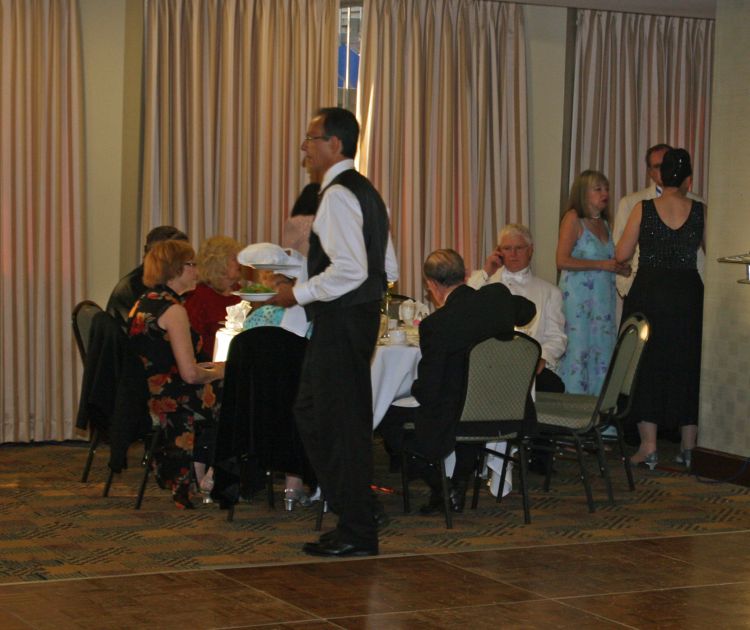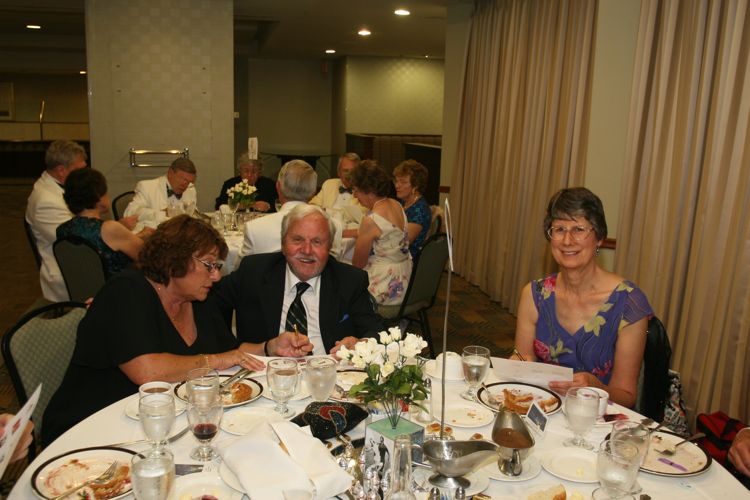 Everybody is pondering the quiz!

Right hand side... Quiz being studied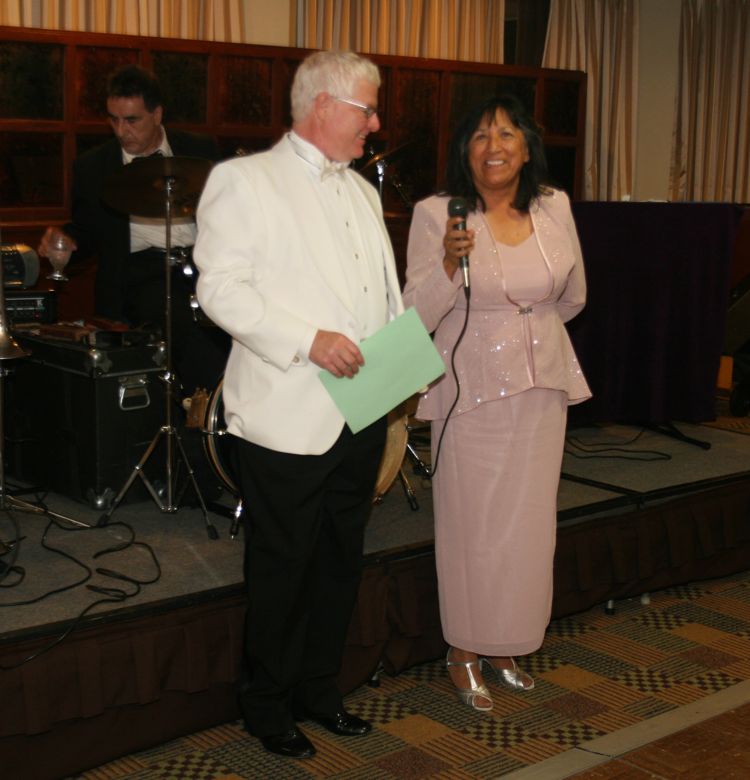 The announcement of the quiz!

Amy knows how tough it is!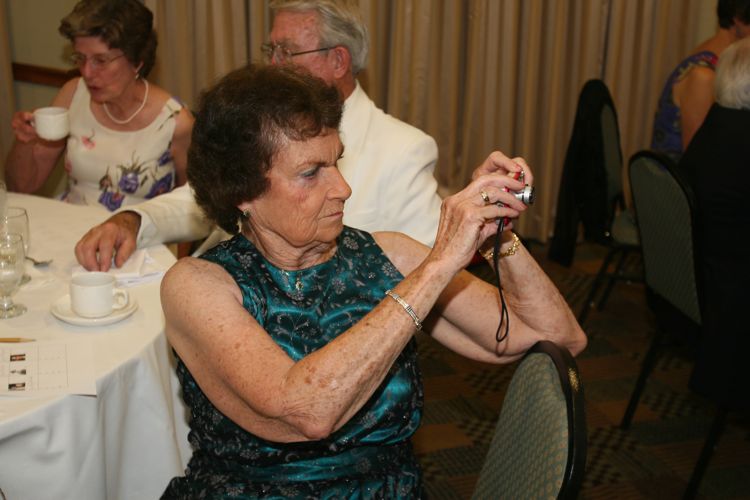 The newsletter will have great photographs

"No silly, that is NOT Groucho Marx!"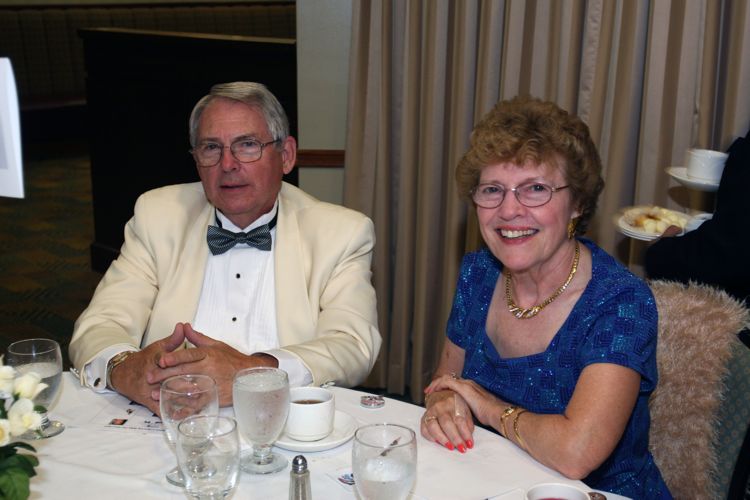 Resting between dances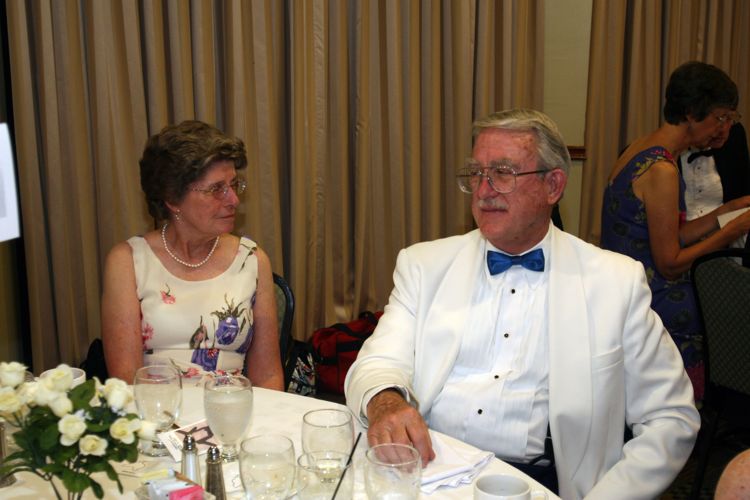 Our Guest Couples Are Introduced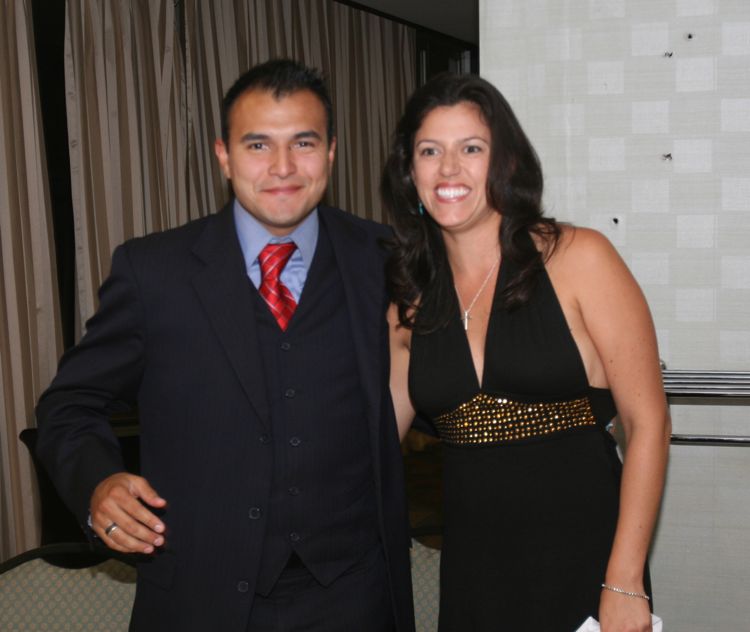 One of our guest couples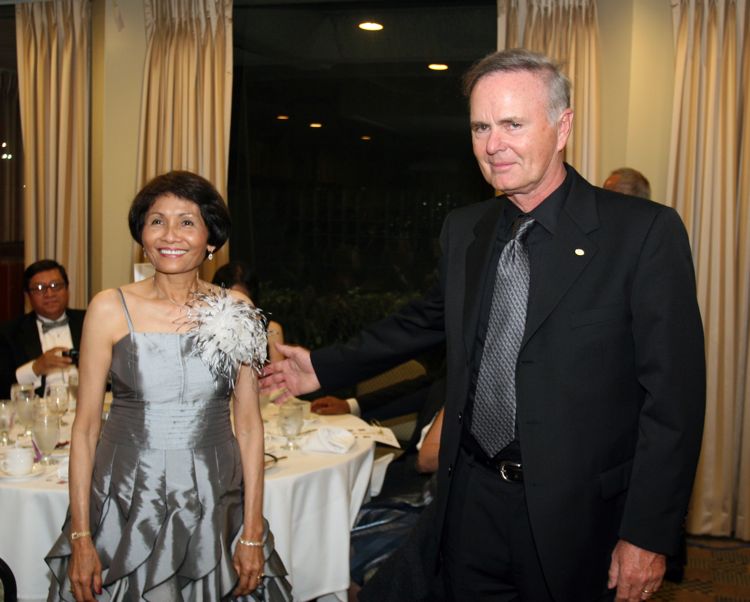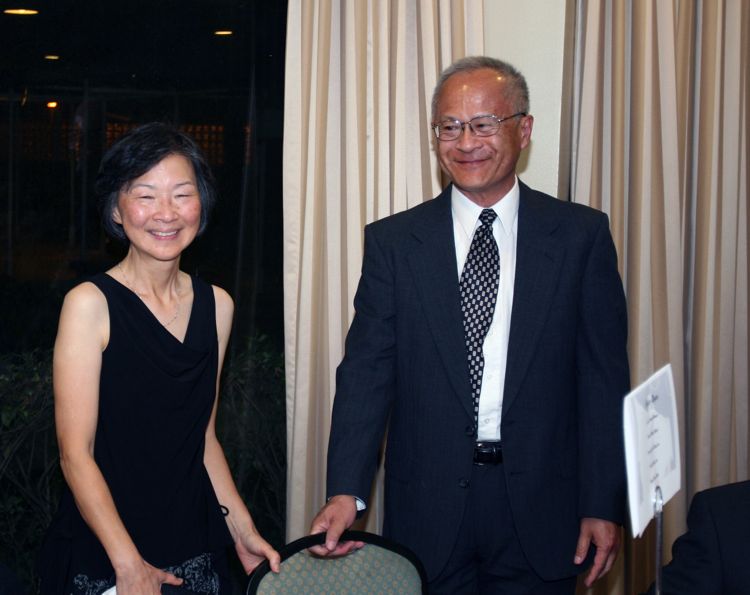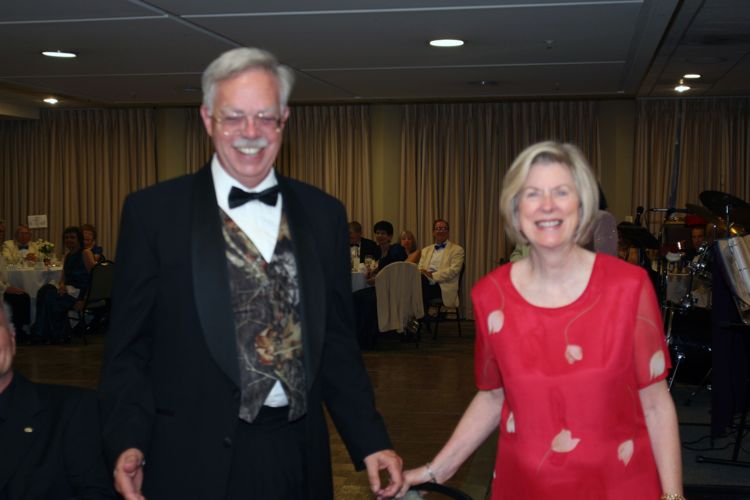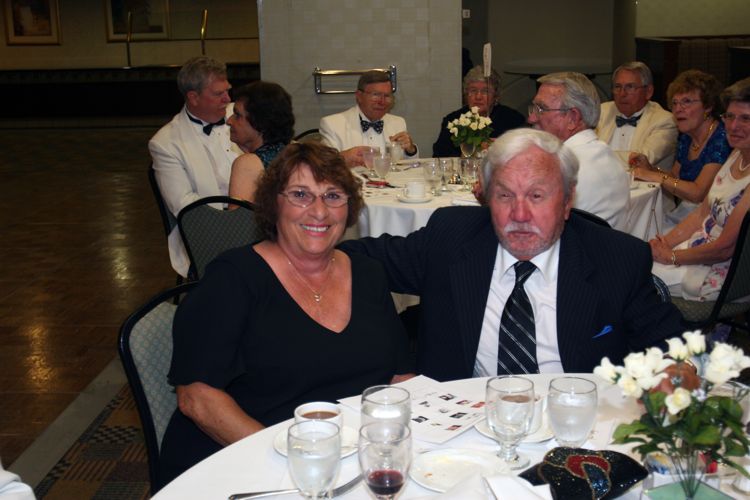 The Next Set Will Now Continue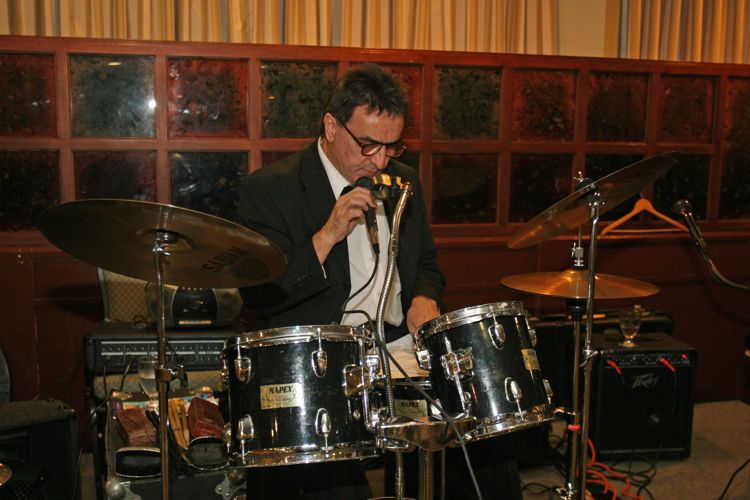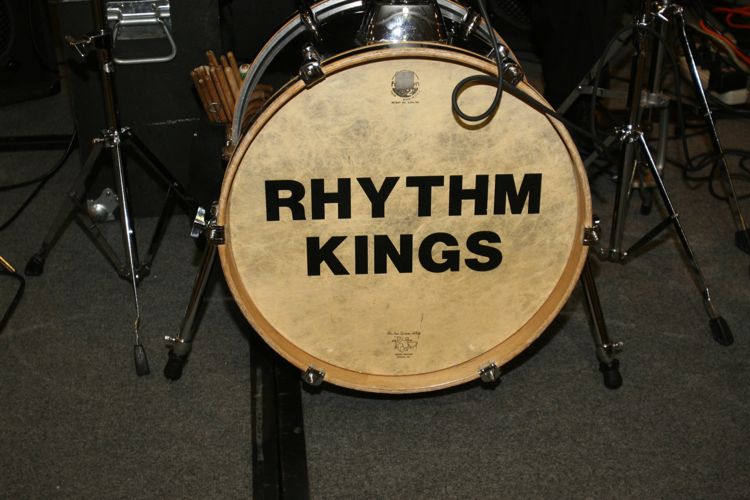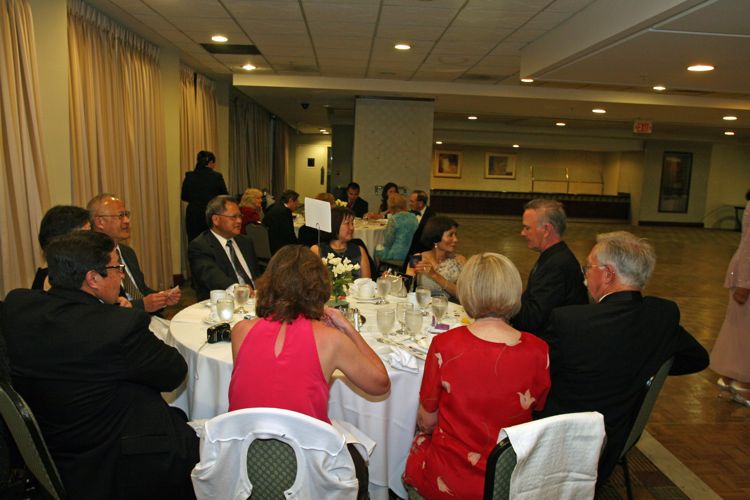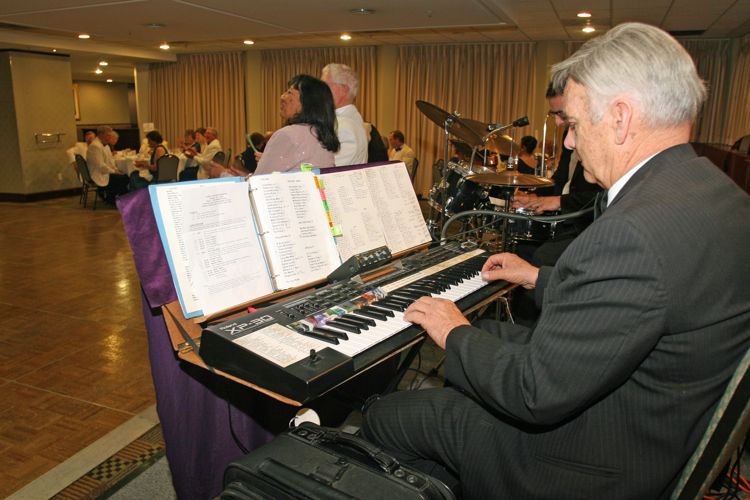 Looks like the cockpit of a 747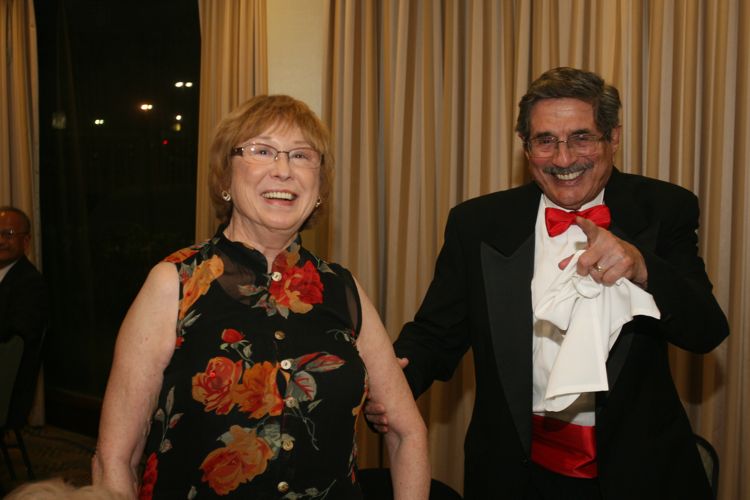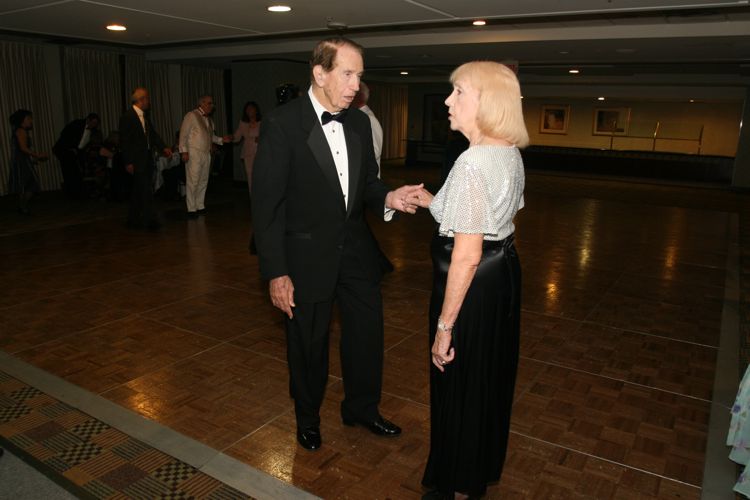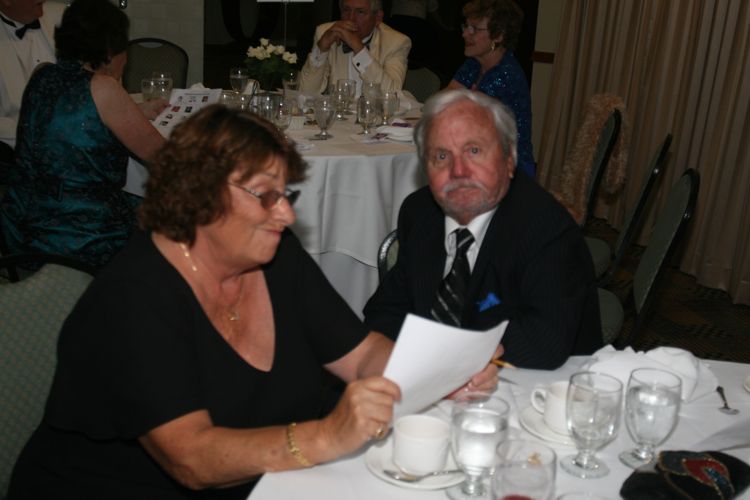 "Maybe it is Harpo Marx?"

Gene Kelly dancing with Jerry
in Anchors Aweigh (1945)
Did you know? - Eugene Curran "Gene" Kelly (August 23, 1912 – February 2, 1996) was an American dancer, actor, singer, film director and producer, and choreographer. A major exponent of 20th century filmed dance, Kelly was known for his energetic and athletic dancing style, his good looks and the likeable characters that he played on screen. Although he is known today for his performance in Singin' in the Rain, he was a dominant force in Hollywood musical films from the mid 1940s until this art form fell out of fashion in the late 1950s.
His many innovations transformed the Hollywood musical film, and he is credited with almost single-handedly making the ballet form commercially acceptable to film audiences.
Kelly was the recipient of an Academy Honorary Award in 1952 for his career achievements. He later received lifetime achievement awards in the Kennedy Center Honors, and from the Screen Actors Guild and American Film Institute; in 1999, the American Film Institute also numbered him 15th in their Greatest Male Stars of All Time list.
Kelly was married to Betsy Blair for 15 years (1941–1957) and they had one child, Kerry. Blair divorced Kelly in 1957. In 1960, Kelly married his choreographic assistant Jeanne Coyne, who had divorced Stanley Donen in 1949 after a brief marriage. He remained married to Coyne from 1960 until her death in 1973 and they had two children, Bridget and Tim. He was married to Patricia Ward from 1990 until his death in 1996.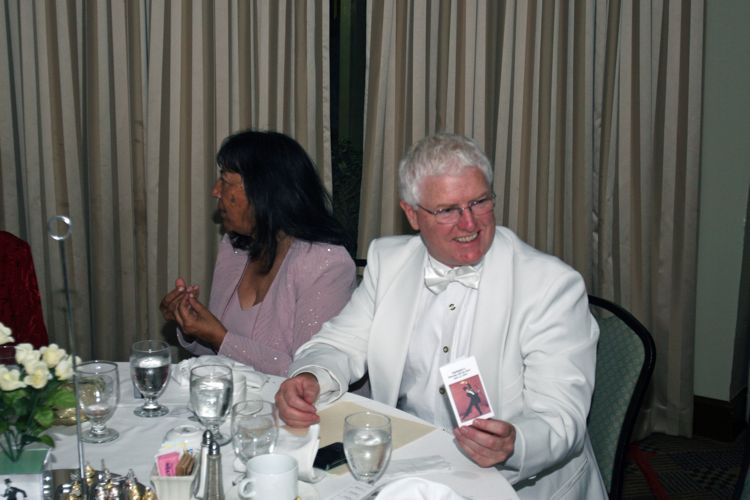 The would not even provide us little bitty hints!

Melanie LaPatin
Did you know? - Melanie LaPatin is professional ballroom dance champion and choreographer, originally from Brooklyn, New York. LaPatin formed a professional partnership with Tony Meredith in 1981, marrying him in 1989, traveling the world representing the United States twelve times in the Professional World Latin-American Dance Championships, and eventually moved to New York to train and open a studio.
With Tony, LaPatin has represented the United States for over a decade in the World Latin American Dance Championships and has taken home over 100 championship titles. Their titles include: The United States Professional Latin Champions, Dirty Dancing Champions, 1999 DanceSport World Cup Champions, Four-time Champions of the North American Latin Championships, The World Trophy Title Holders, American-Swing World Cabaret Dance Champions, Three-time Champions of the "Championship Ballroom Dancing" (Sponsor, PBS), Copacabana Mambo Marathon Finalists, and Twelve-time United States Representatives for the World Latin Championships.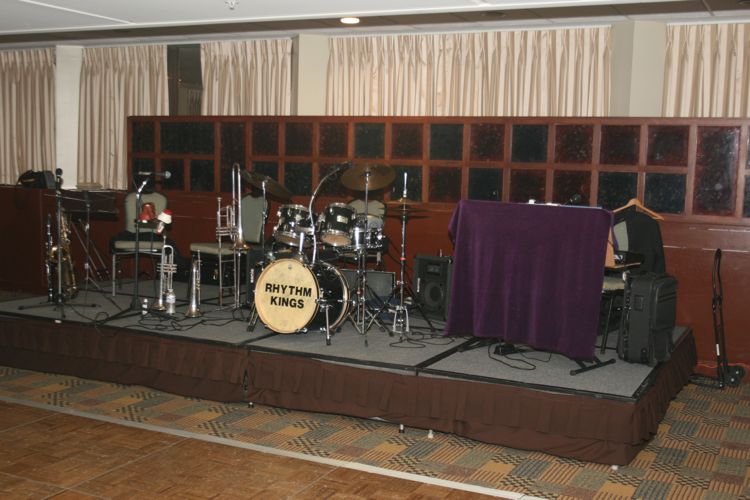 Where did they go???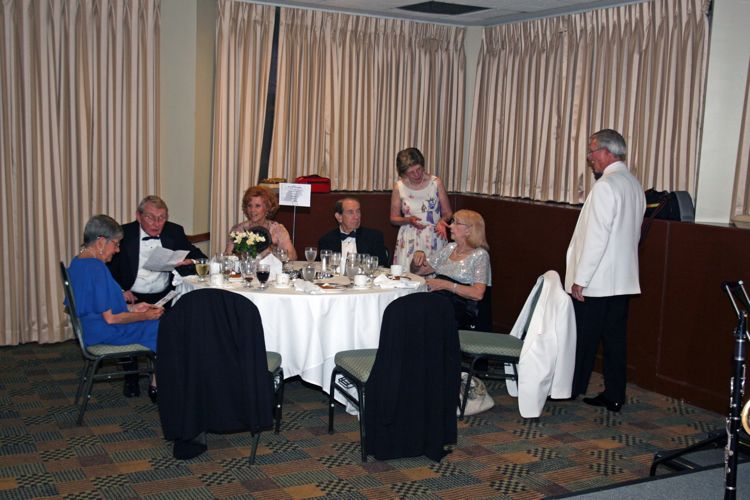 Time For The Mixer
Did you know? - A mixer dance, dance mixer or simply mixer is a kind of participation dance for people who have some skills in social dancing. Mixers allow dancers to meet new partners, the beginners have a chance to dance with more advanced dancers, and people may quickly assess dance skills of other persons without fear of being stuck with a poor match for the whole tune.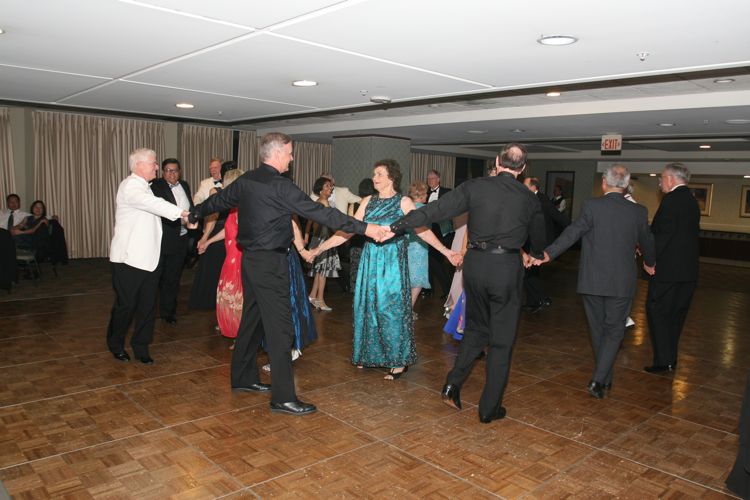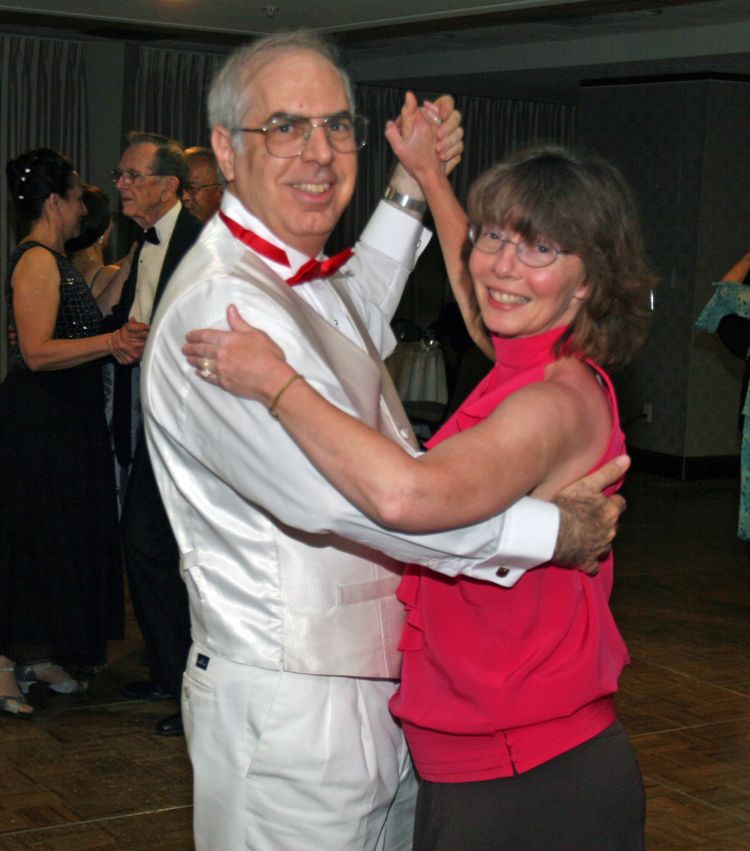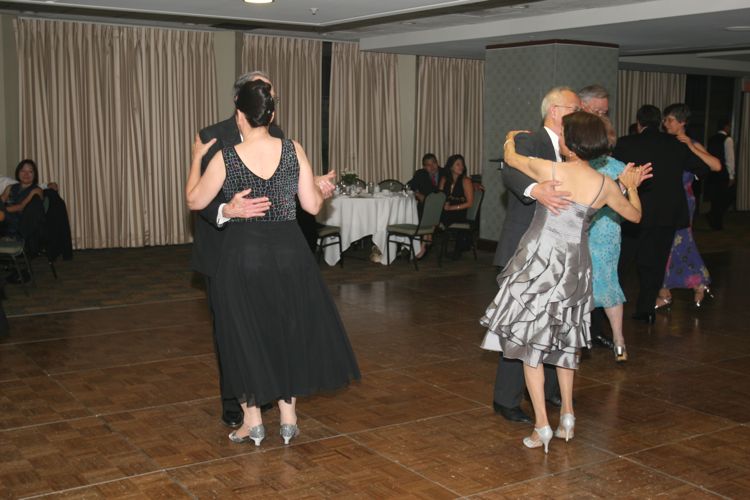 Time to turn in the answers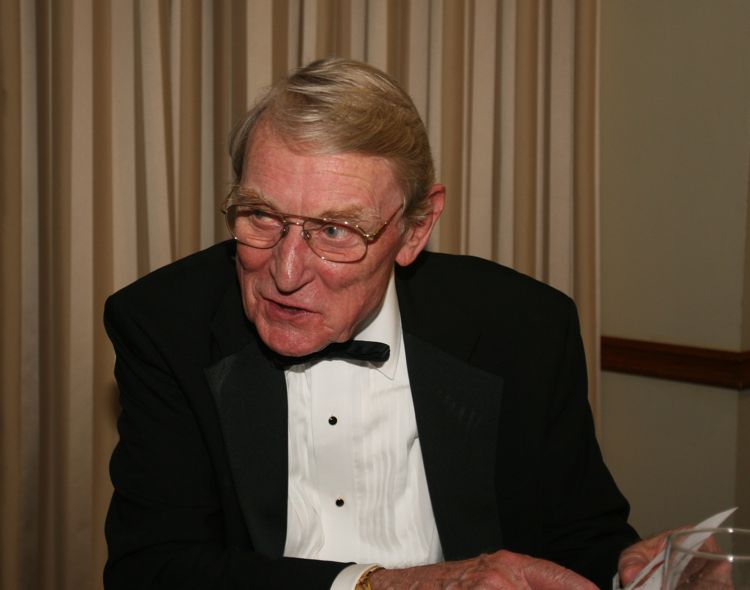 Question to Neal: "Who is buried in Grant's Tomb?"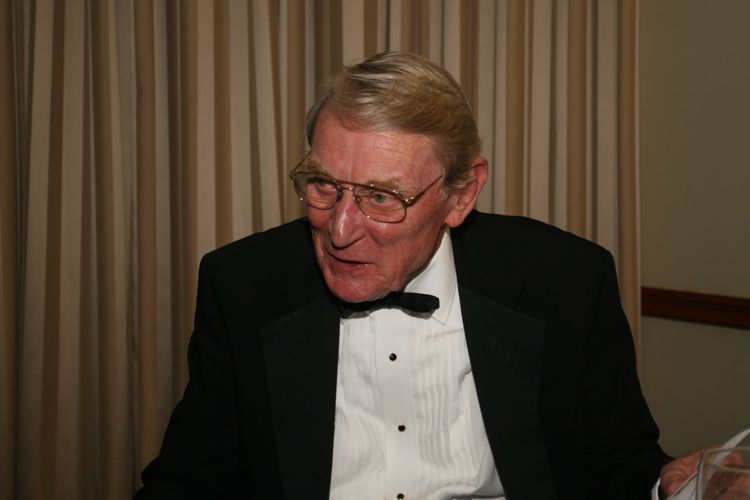 Huh?

"Grant?? Wow!

Time for the answers
<

Ginger Rogers
Ginger Rogers (July 16, 1911 – April 25, 1995) was an American stage actress, dancer, and singer who appeared in film, radio, and television throughout much of the 20th century. During her long career, she made a total of 73 films, and is noted for her role as Fred Astaire's romantic interest and dancing partner in a series of ten Hollywood musical films that revolutionized the genre. She also achieved success in a variety of film roles, and won the Academy Award for Best Actress for her performance in Kitty Foyle (1940).
Rogers was born Virginia Katherine McMath in Independence, Missouri, the daughter of William Eddins McMath, an electrical engineer, and his wife Lela Emogene Owens (1891–1977). Ginger's parents separated soon after her birth, and she and her mother went to live with her grandparents, Walter and Saphrona (née Ball) Owens, in nearby Kansas City. Rogers' parents fought over her custody, with her father even kidnapping her twice. After the parents divorced, Rogers stayed with her grandparents while her mother wrote scripts for two years in Hollywood.
Rogers was an only child, and maintained a close relationship with her mother throughout her life. Lela Rogers (1891–1977), was a newspaper reporter, scriptwriter, and movie producer. She was also one of the first women to enlist in the Marine Corps, founded the successful "Hollywood Playhouse", for aspiring actors and actresses on the RKO set, and was a founder of the Motion Picture Alliance for the Preservation of American Ideals.
For many years, Rogers regularly supported, and held in-person presentations, at the Craterian Theater, in Medford, Oregon, where she had performed in 1926 as a vaudevillian. The theater was comprehensively restored in 1997, and posthumously renamed in her honor, as the Craterian Ginger Rogers Theater. Rogers would spend winters in Rancho Mirage and summers in Medford. She died in Rancho Mirage on April 25, 1995 of congestive heart failure at the age of 83. She was cremated; her ashes are interred in the Oakwood Memorial Park Cemetery in Chatsworth, California, with Lela's, and just a short distance from the grave of Fred Astaire.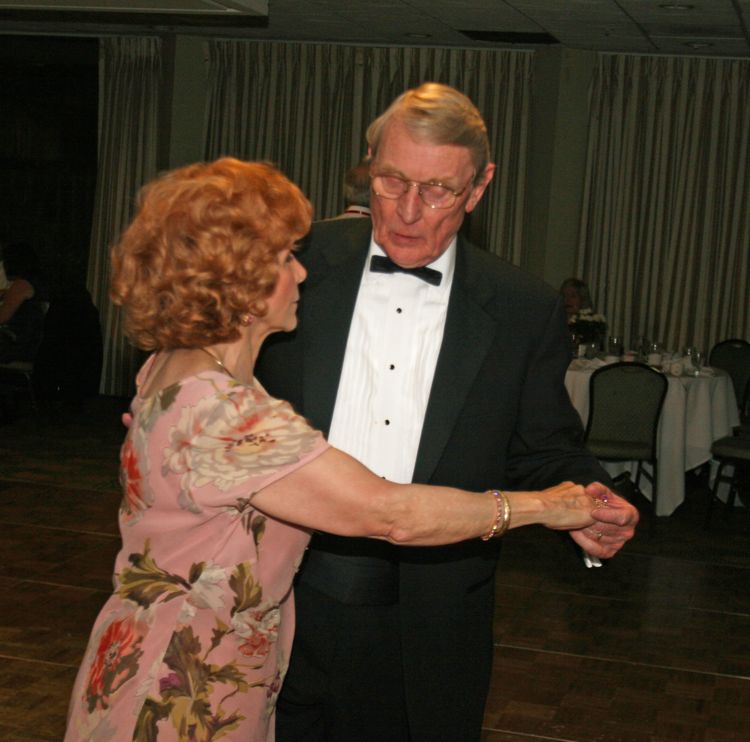 "No no... It's 1-2-3, not 1-3-2"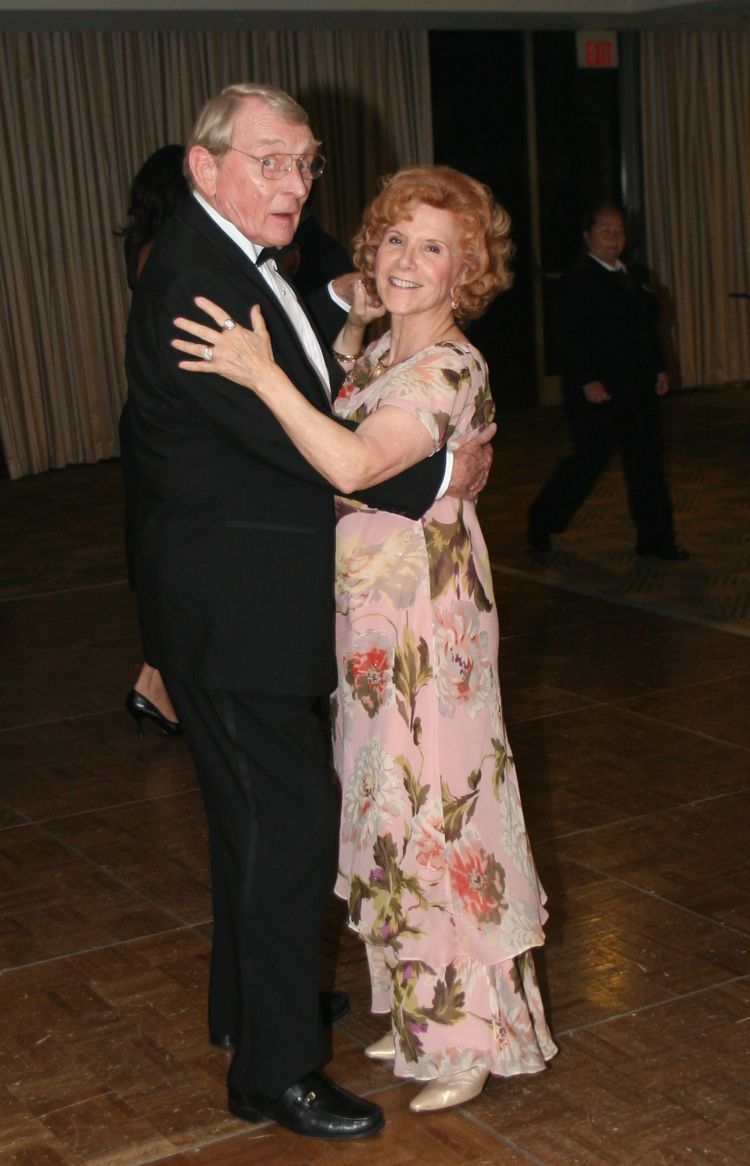 "By Golly... She was right again!"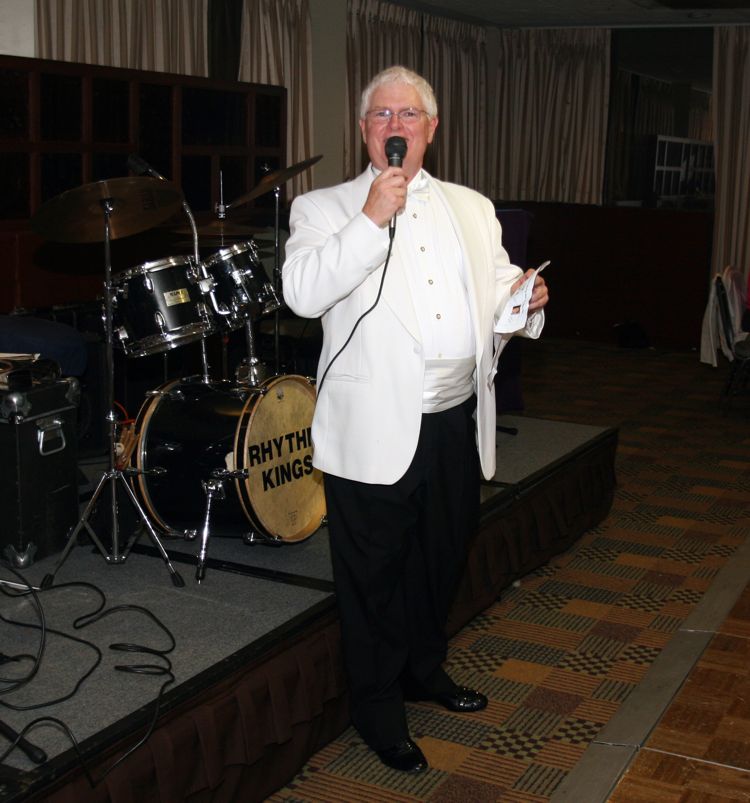 And the answer is....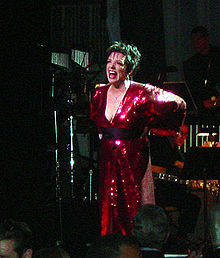 Liza Minelli
Liza May Minnelli (born March 12, 1946) is an American singer and actress. She is the daughter of entertainer Judy Garland and film director Vincente Minnelli.
Minnelli has, throughout her lifetime, served various charities and causes which she considers very important. She served on the board of directors of the The Institutes for The Achievement of Human Potential (IAHP) for 20 years, a nonprofit educational organization that introduces parents to the field of child brain development. She also dedicated much time to amfAR, The Foundation for AIDS Research. In 2007, Minnelli stated in an interview with Palm Springs Life magazine, "AmfAR is important to me because I've lost so many friends that I knew [to AIDS]". In 1994, Minnelli recorded the Kander & Ebb tune "The Day After That" and donated the proceeds to AIDS research. That same year she performed the song in front of thousands in Central Park at the 25th anniversary of the Stonewall riots.
Already established as a nightclub singer and a musical theatre actress, she first attracted critical acclaim for her dramatic performances in the movies The Sterile Cuckoo (1969) and Tell Me That You Love Me, Junie Moon (1970). Minnelli rose to international stardom for her appearance as Sally Bowles in the 1972 film version of the Broadway musical Cabaret, a role that brought her the Academy Award for Best Actress.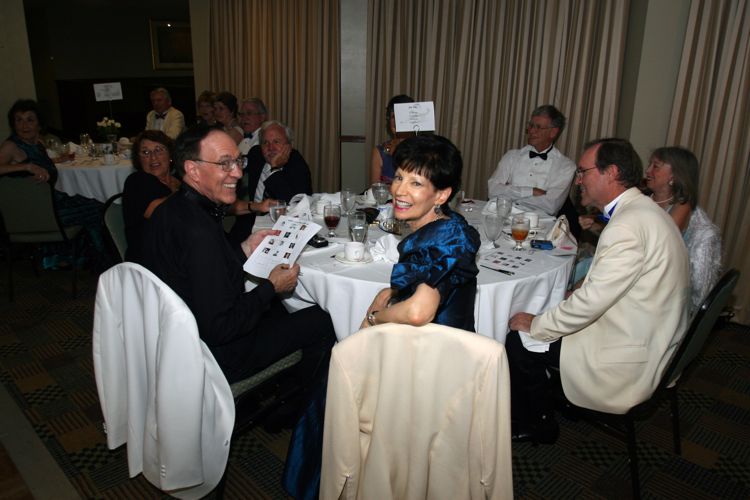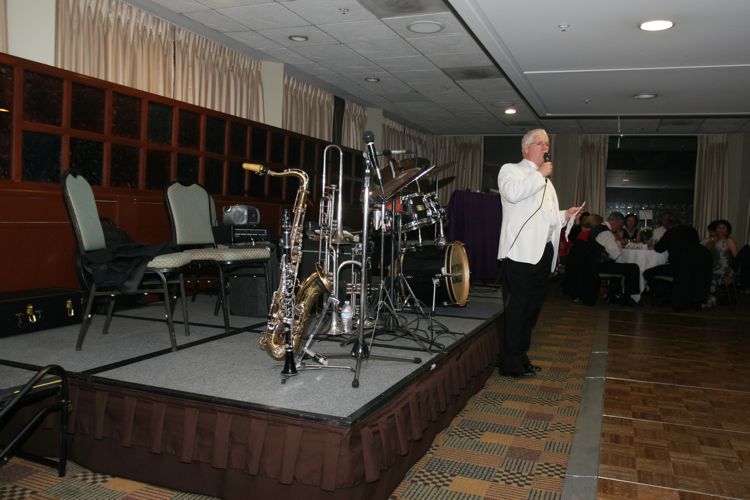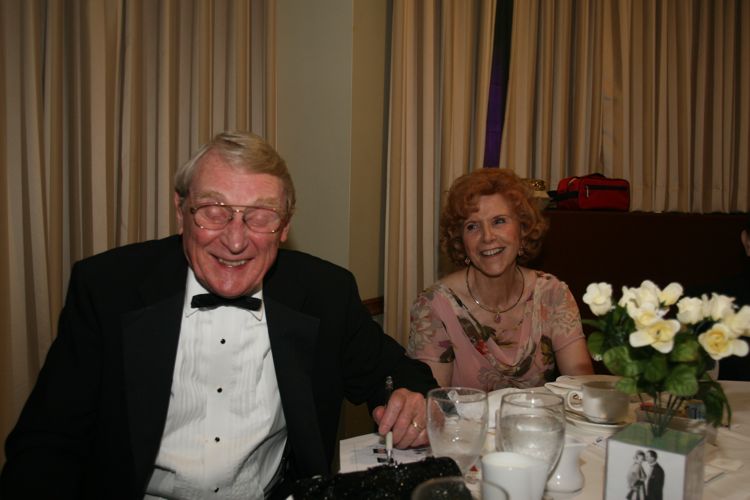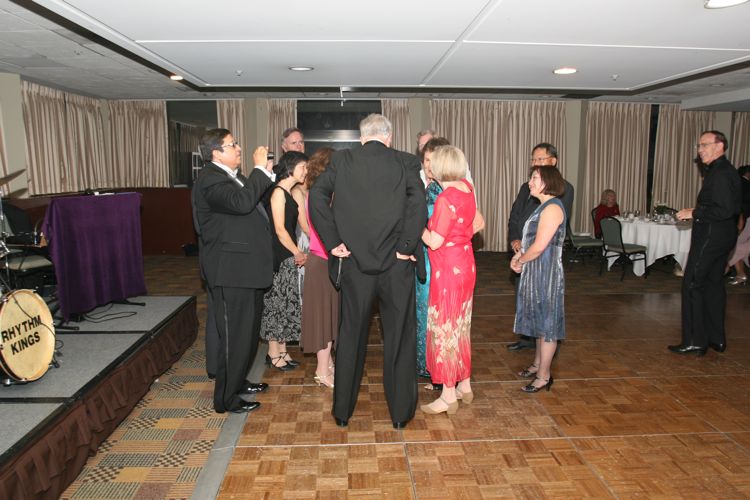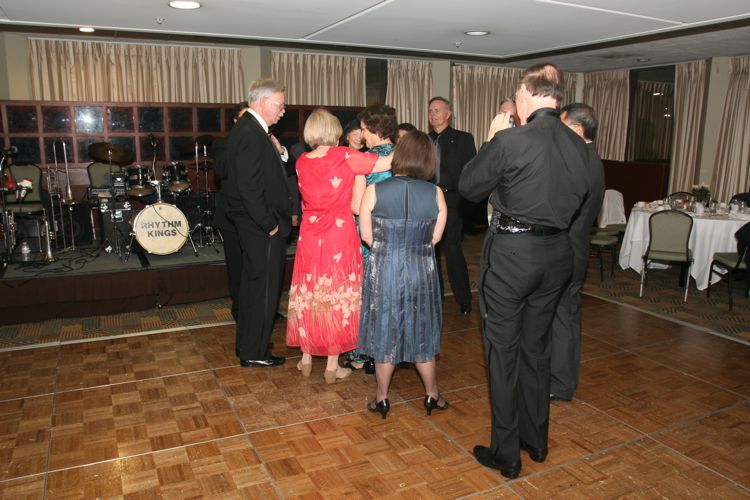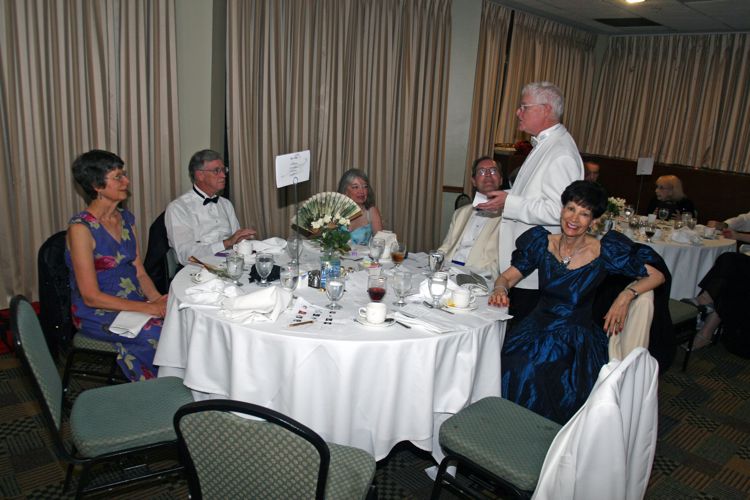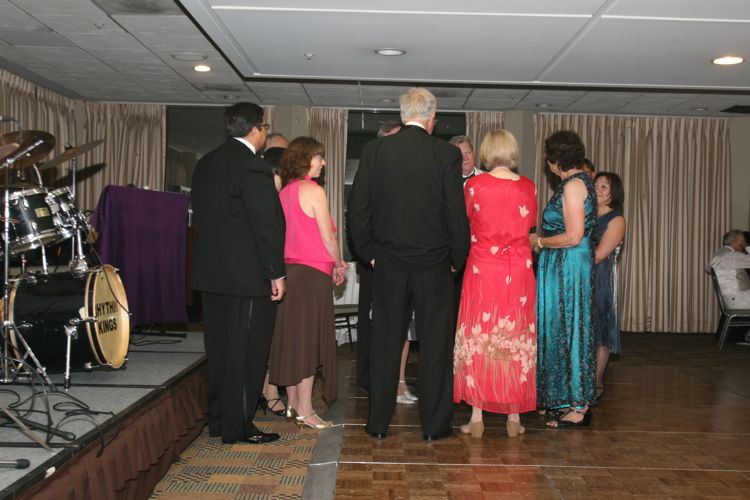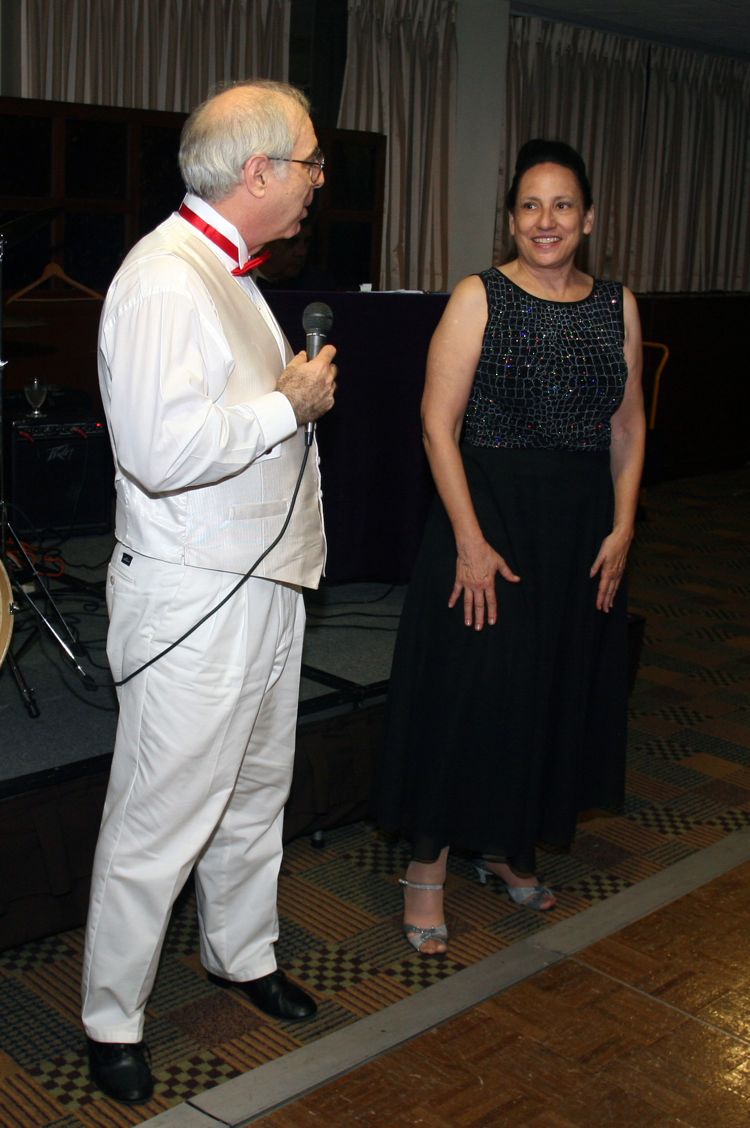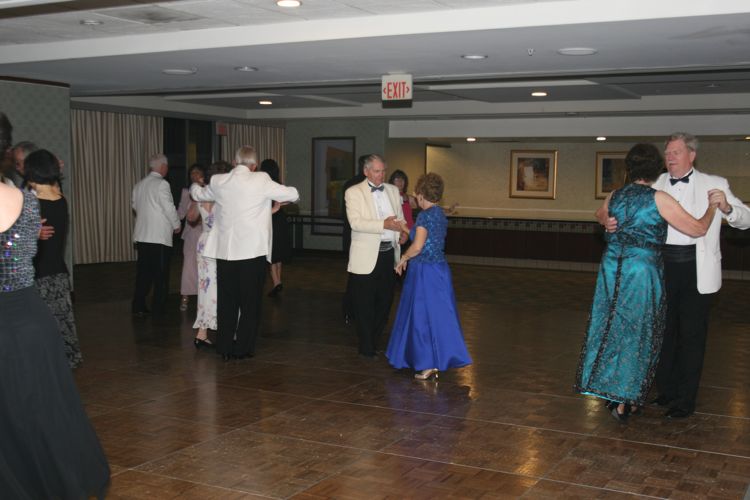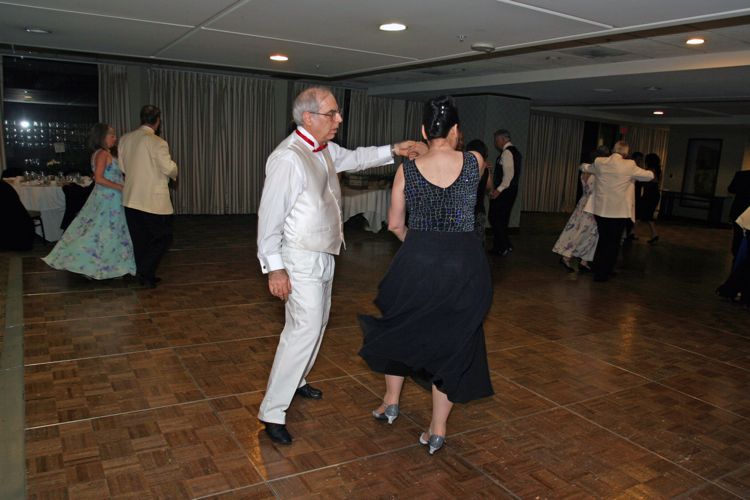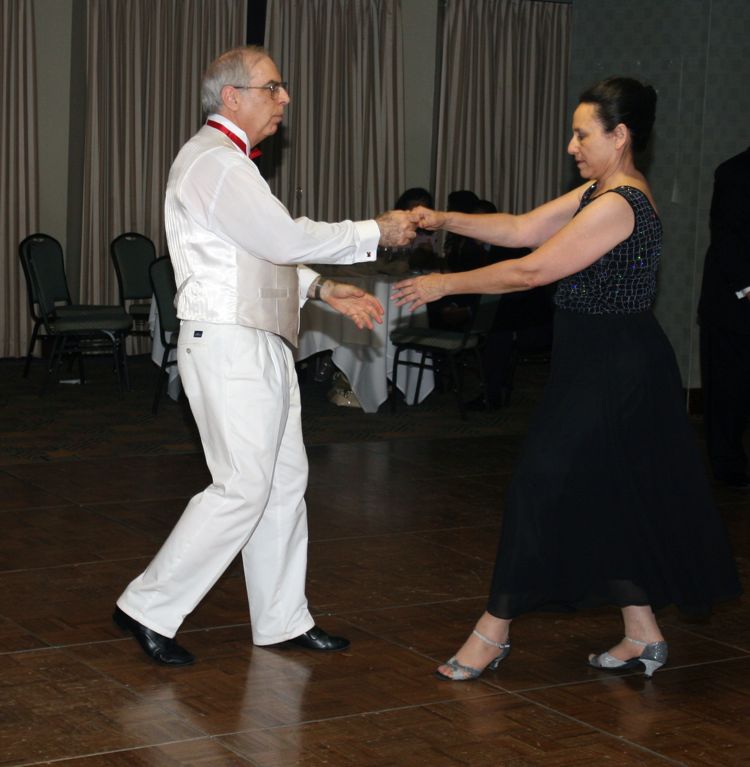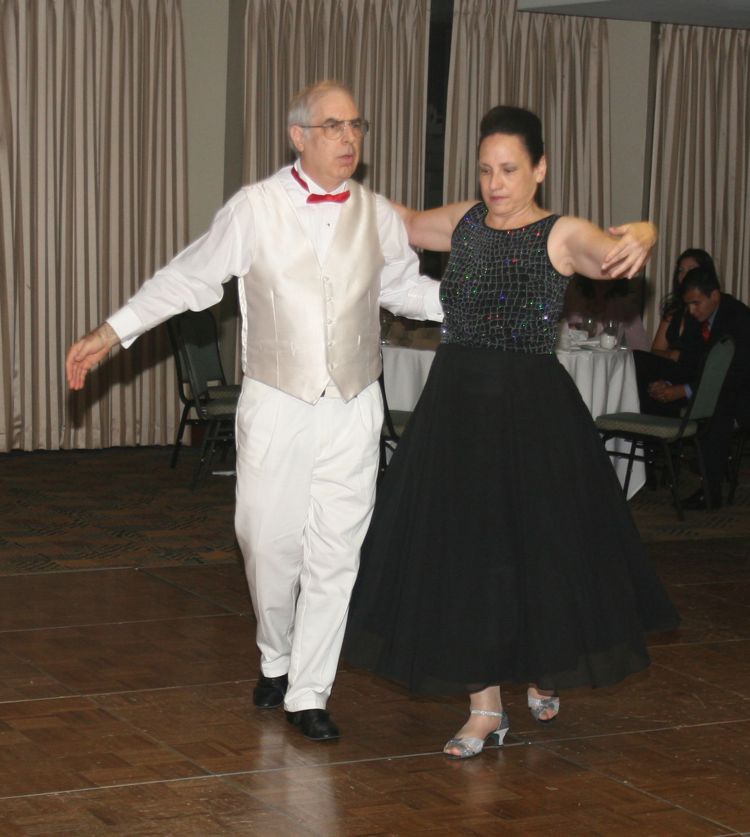 Les and Roberta trip the light fantastic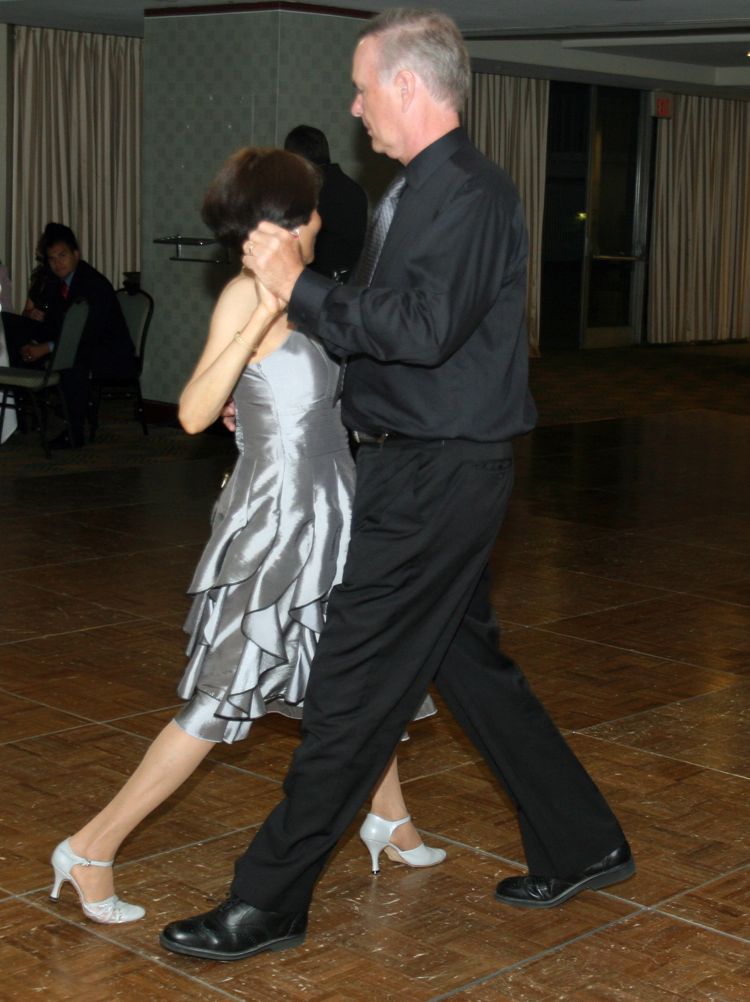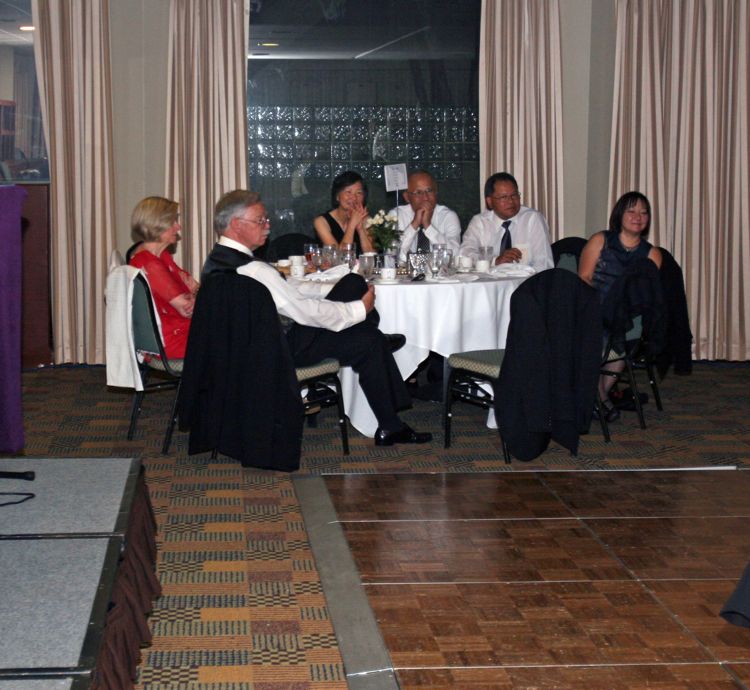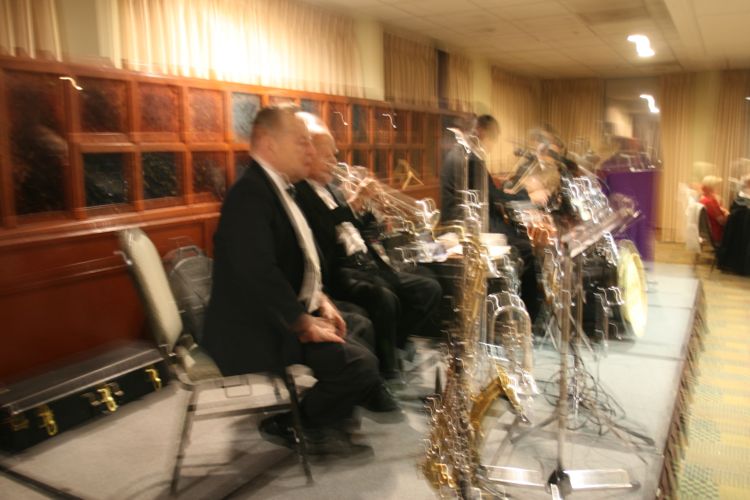 Nervous? Who, us???