Our Valentines Weekend Dance Theme: The Very Thought of You
More About "The Very Thought Of You"
Did you know? - "The Very Thought of You" is a pop standard published in 1934, with music and lyrics by Ray Noble. In addition to Noble's own hit recording of the song with his orchestra, featuring the vocals of Al Bowlly, there was also a popular version recorded that same year by Bing Crosby. A decade later, the song was on the charts again in a version by Vaughn Monroe. Doris Day sang the song in the 1950 movie Young Man with a Horn, a fictional tale partly based on the life of early jazz trumpeter Bix Beiderbecke.
I don't need your photograph to keep by my bed
Your picture is always in my head
I don't need your portrait, dear, to bring you to mind
For sleeping or waking, dear, I find
The very thought of you and I forget to do
The little ordinary things that everyone ought to do
I'm living in a kind of daydream
I'm happy as a king
And foolish though it may seem
Why to me that's everything
The mere idea of you, the longing here for you
You'll never know how slow the moments go till I'm near to you
I see your face in every flower
Your eyes in stars above
It's just the thought of you
The very thought of you, my love
I see your face in every flower
Your eyes in stars above
It's just the thought of you
The very thought of you, my love
Meet Your Dance Committee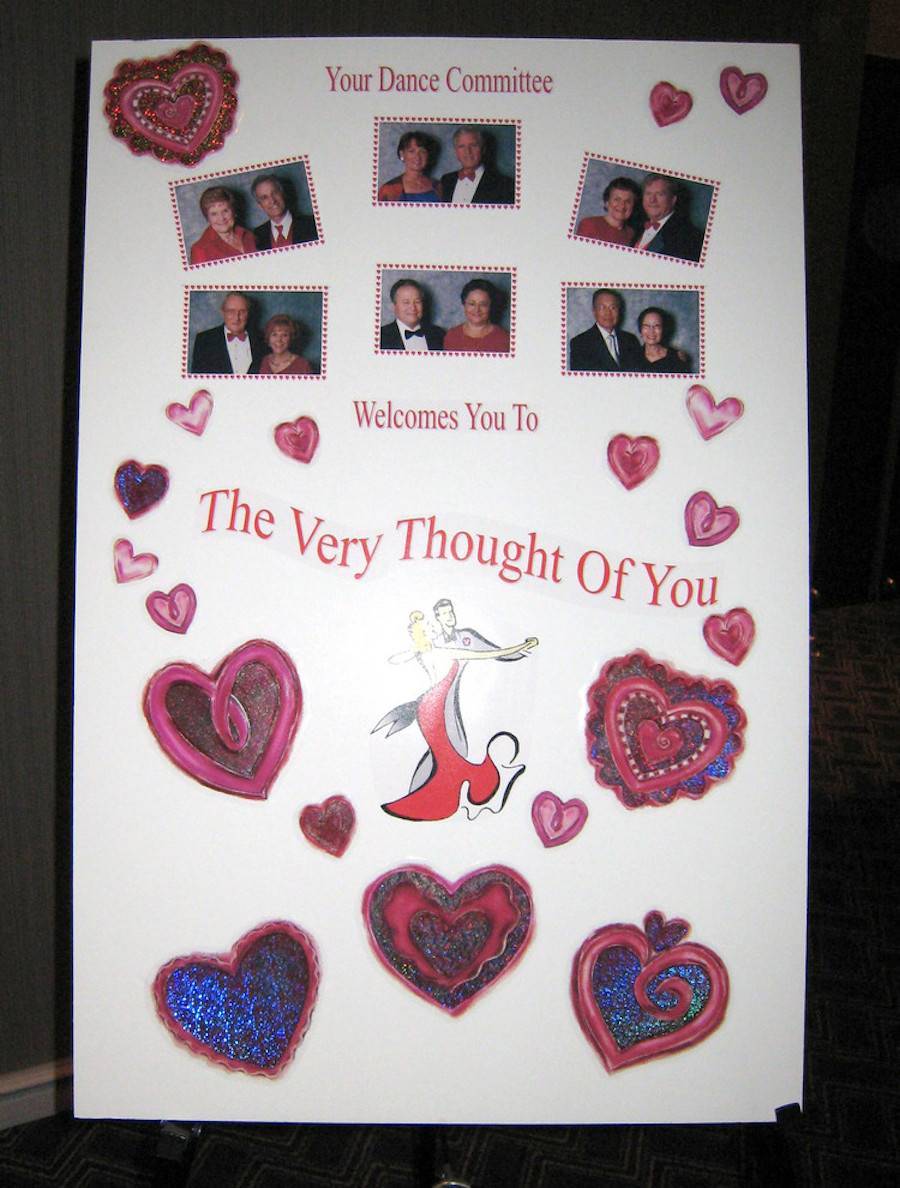 Greeted With A Big Smile And A Big Camera

Our Greeters in action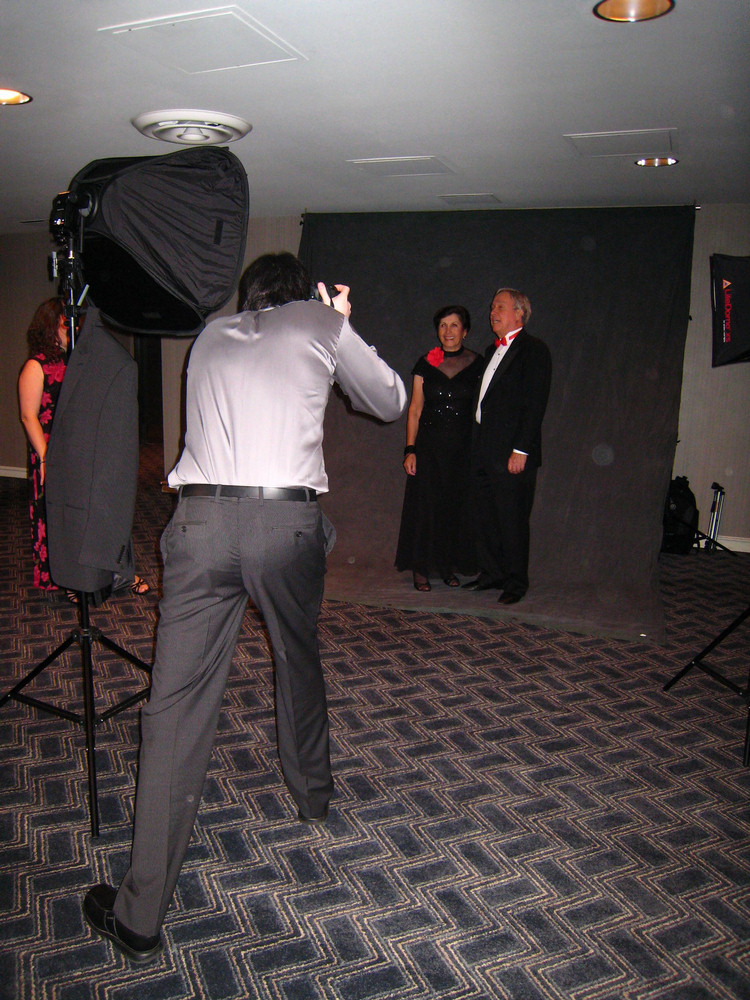 Everyone had their picture taken
Tables Were Beautiful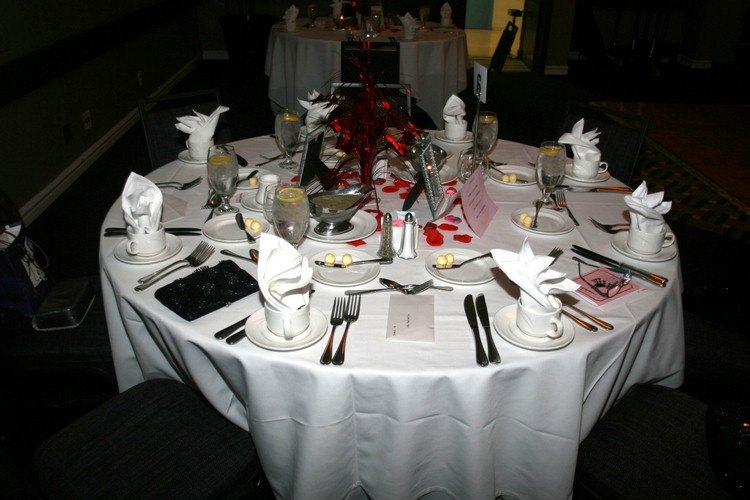 The red items are rose pedals and chocolates (yum-yum)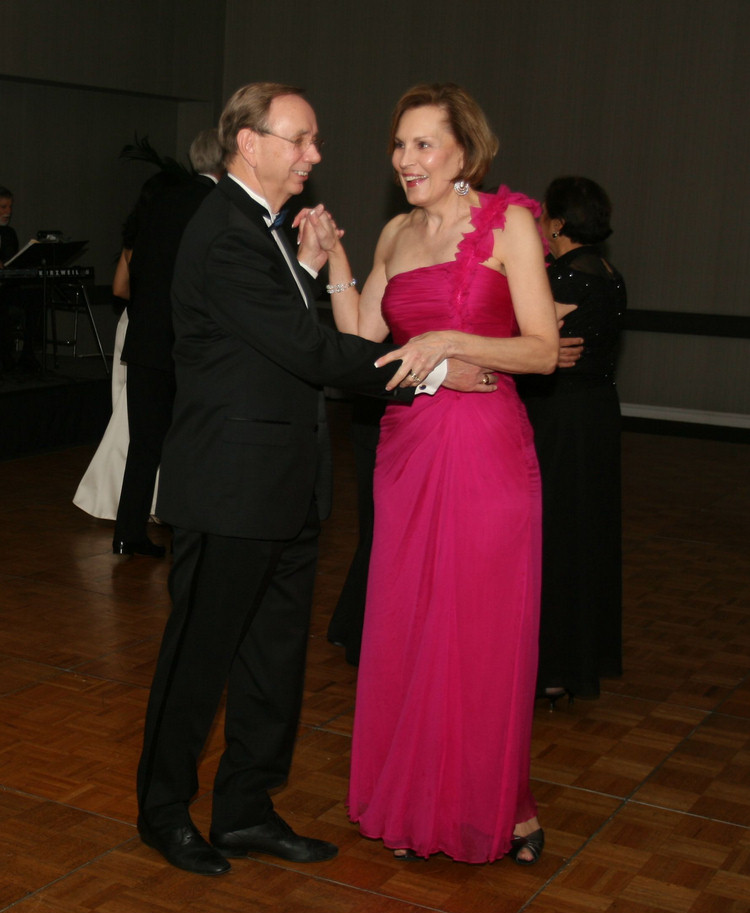 Music starts and dancing follows immediately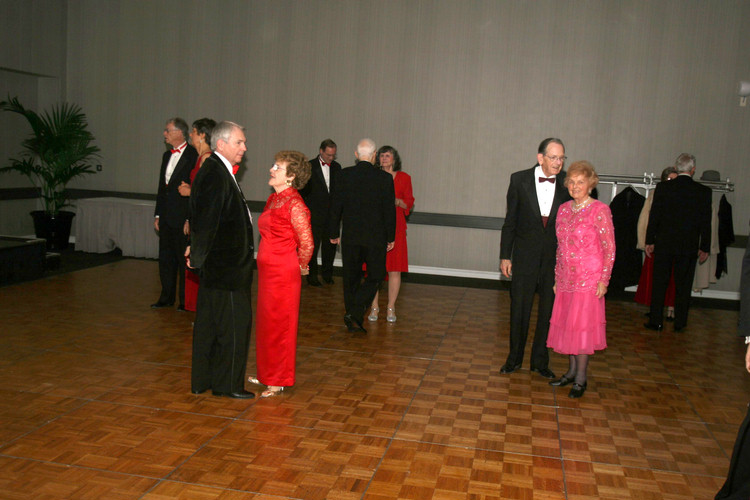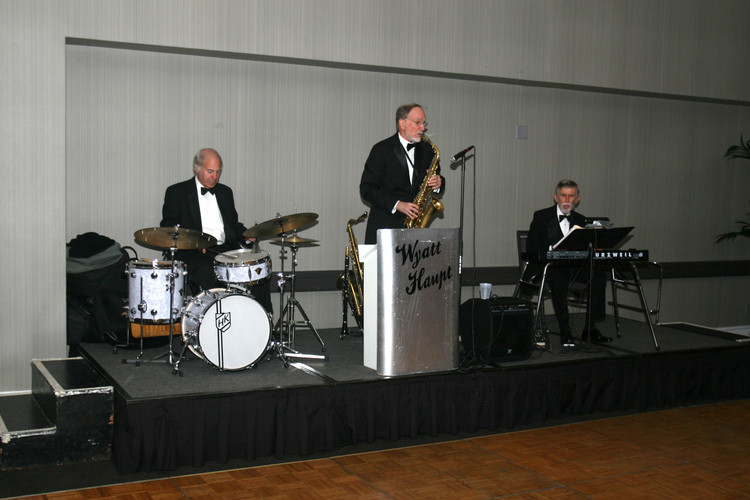 The band played on...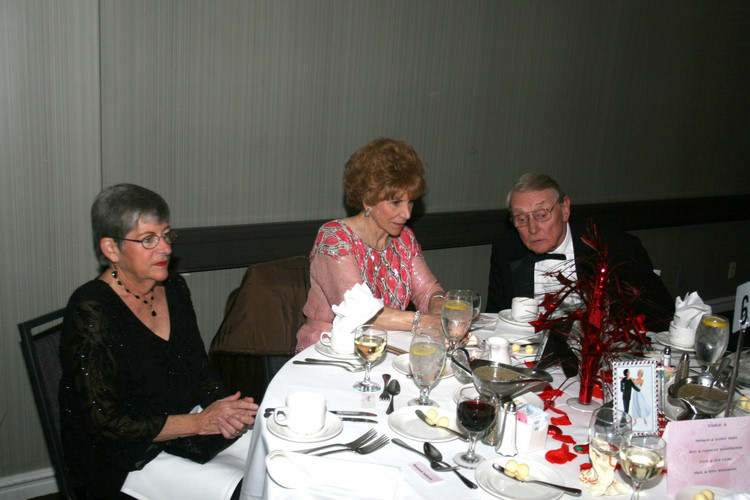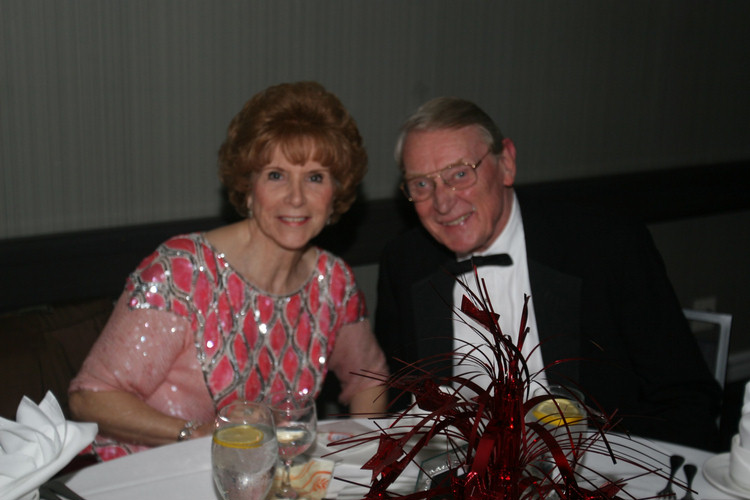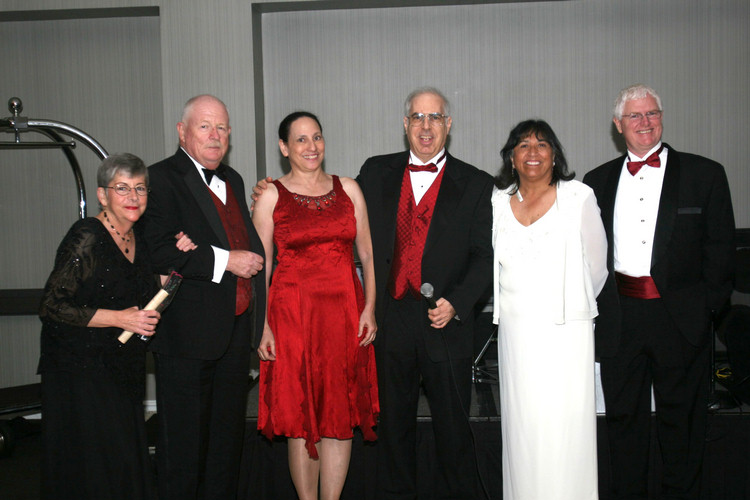 Les & Roberta LaZar and Ken & Amy White welcomes Paul & Sue (left) to the club
Our Fearless Leader Speaks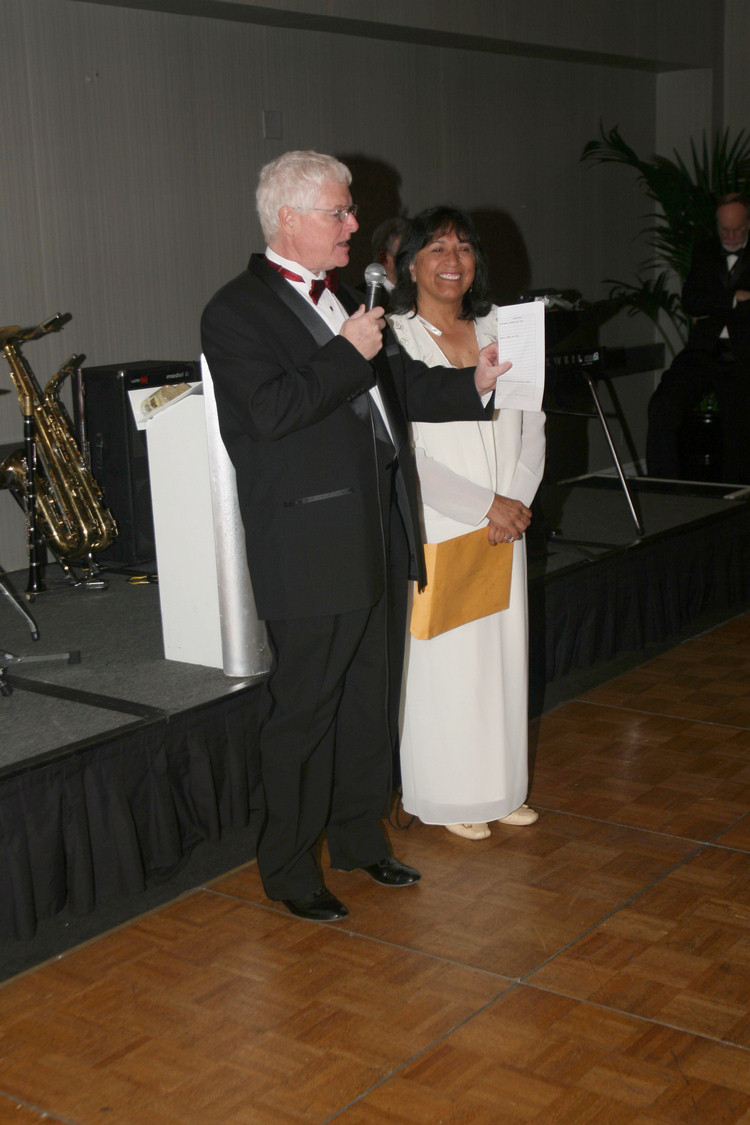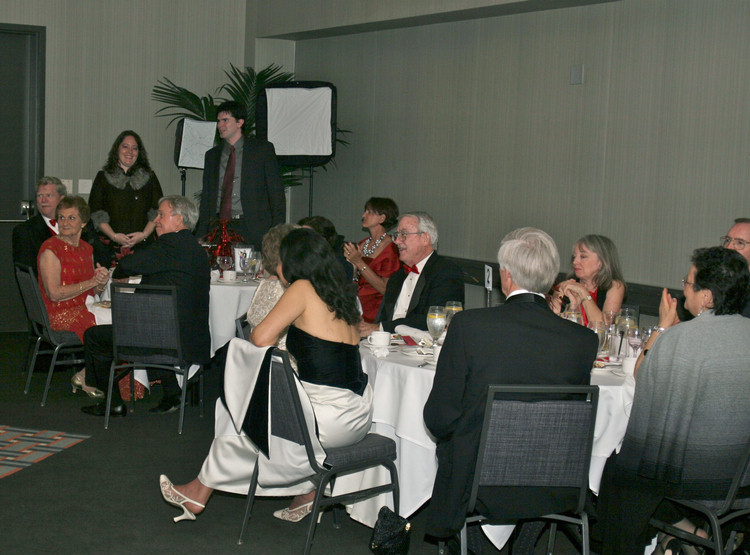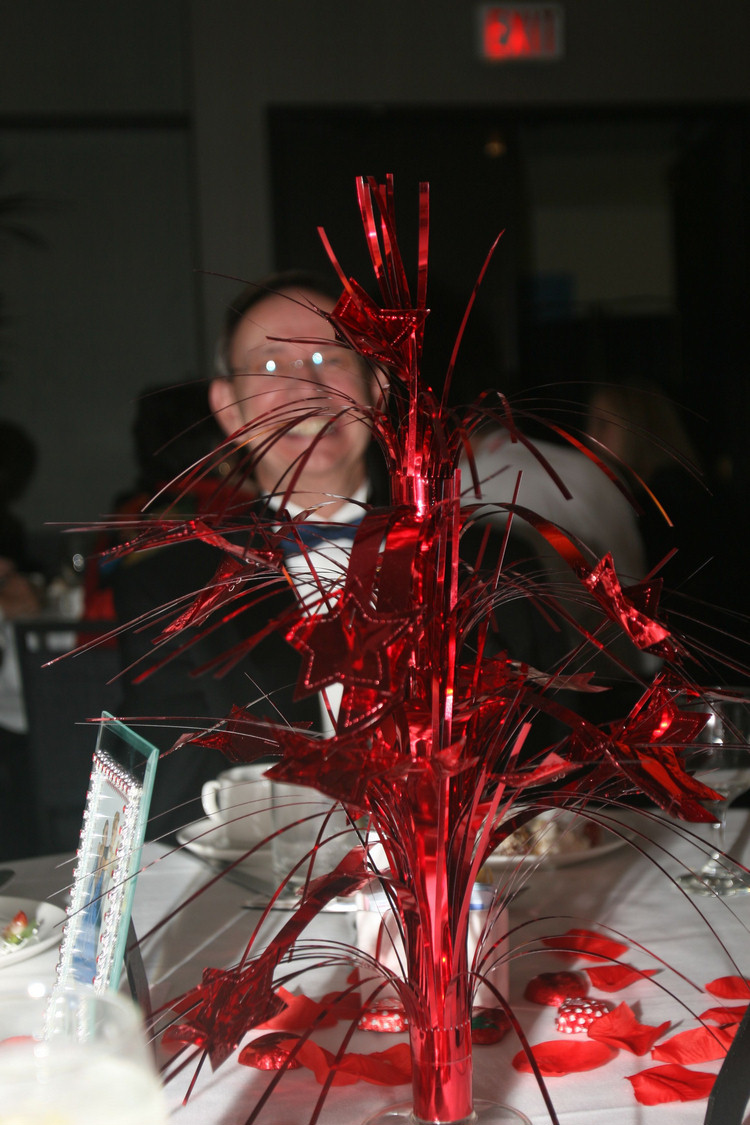 You cannot hide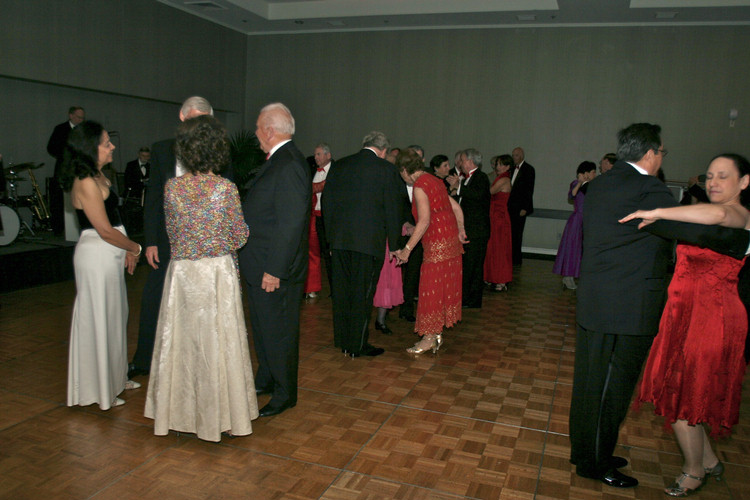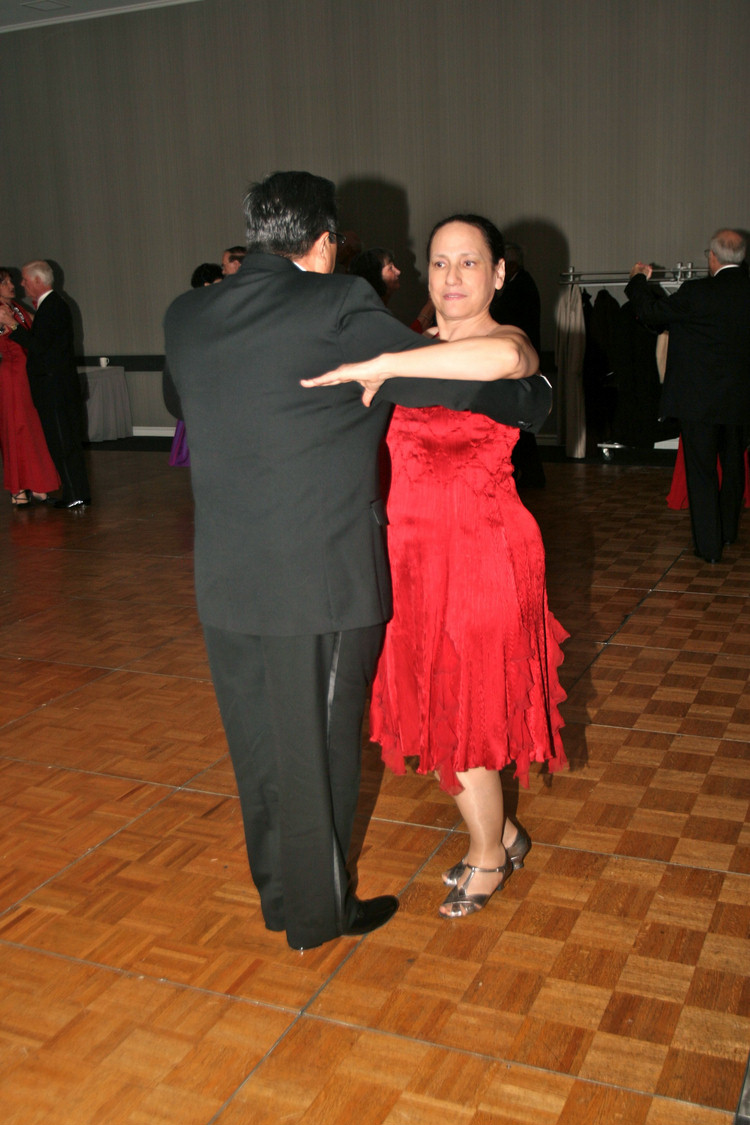 Our Dance Committee Is Honored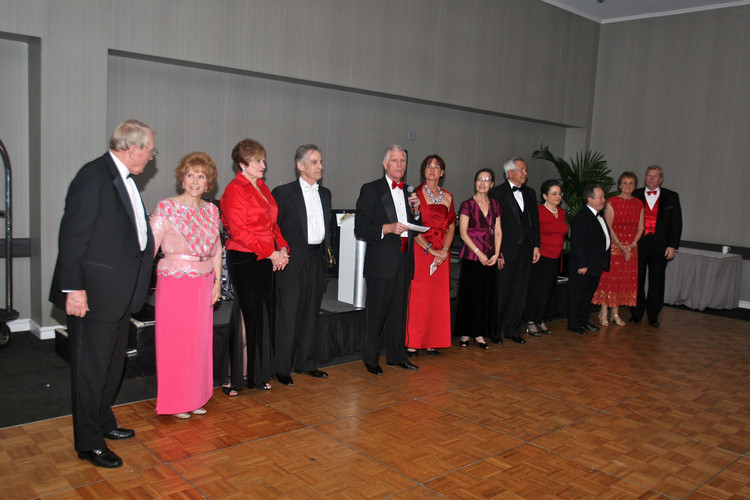 The dance committee are honored!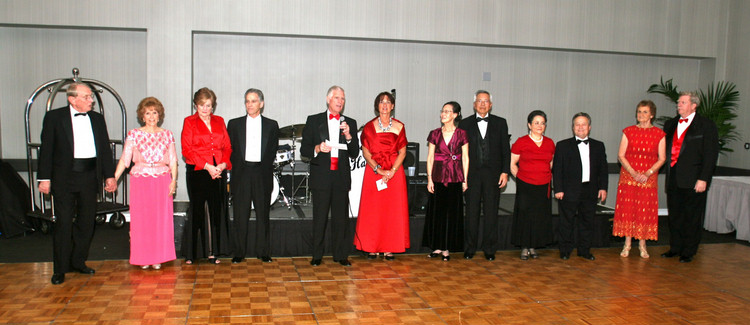 Thank you for a great job!!!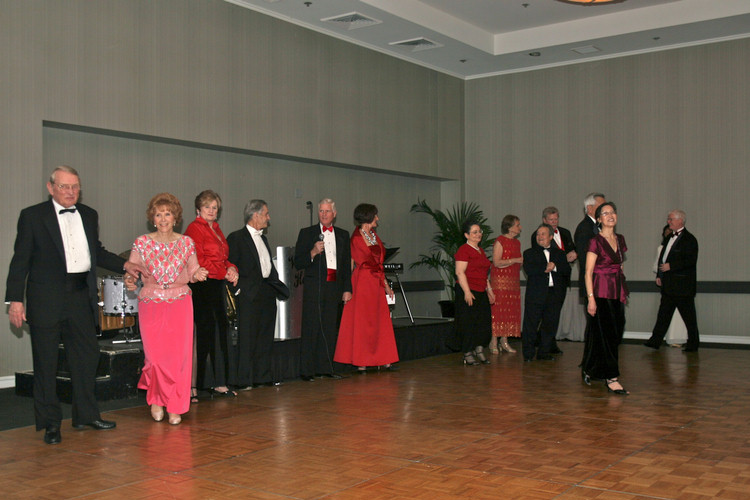 Time For The Mixer
Did You Know? - A mixer dance, dance mixer or simply mixer is a kind of participation dance for people who have some skills in social dancing . Mixers allow dancers to meet new partners, the beginners have a chance to dance with more advanced dancers, and people may quickly assess dance skills of other persons without fear of being stuck with a poor match for the whole tune.
During a song or several songs of a dance or dances well-known to participants ( Waltz , Foxtrot , West Coast Swing , etc.), at certain moments new pairs are formed in a random way. Some mixer dances even have traditional names.
The descriptions of "mixing procedures" vary, however there are several common basic rules.
The basic rule of dance etiquette "thou shalt never say 'no'" is partially waived during certain procedures of the mixer: if you have already danced with the person, you may smile to each other and skip the choice. The reasoning is that the basic purpose of the mixer — to make people dance with many new partners — has the precedence.

In some mixing procedures dancers may get confused and miss a match, therefore often a "lost and found" place is designated (e.g., the centre of the dance circle), where unmatched dancers may find each other.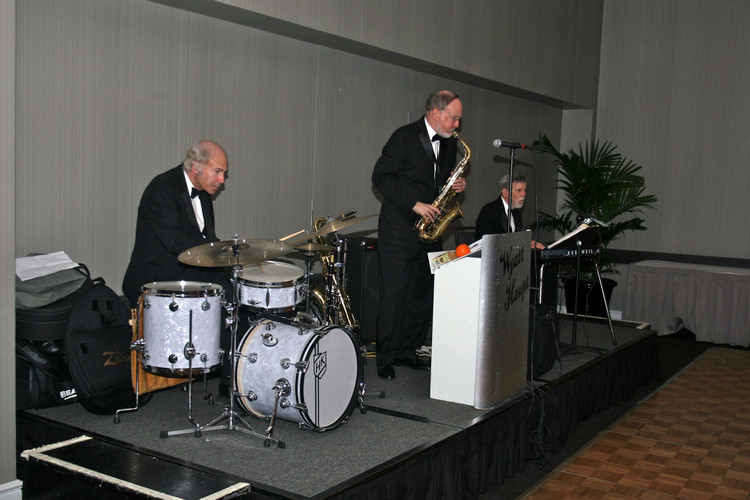 Did You Know? - The saxophone (also referred to simply as sax) is a conical-bored transposing musical instrument considered a member of the woodwind family. Saxophones are usually made of brass and are played with a single-reed mouthpiece similar to that of the clarinet. The saxophone was invented by Adolphe Sax in 1841. He wanted to create an instrument that would both be the loudest of the woodwinds and the most versatile of the brass, and would fill the then vacant middle ground between the two sections. He patented the sax in 1846 in two groups of seven instruments each. Each series consisted of instruments of various sizes in alternating transposition. The series pitched in B♭ and E♭, designed for military bands, has proved extremely popular and most saxophones encountered today are from this series. A few saxophones remain from the less popular orchestral series pitched in C and F.
Back To Regular Dance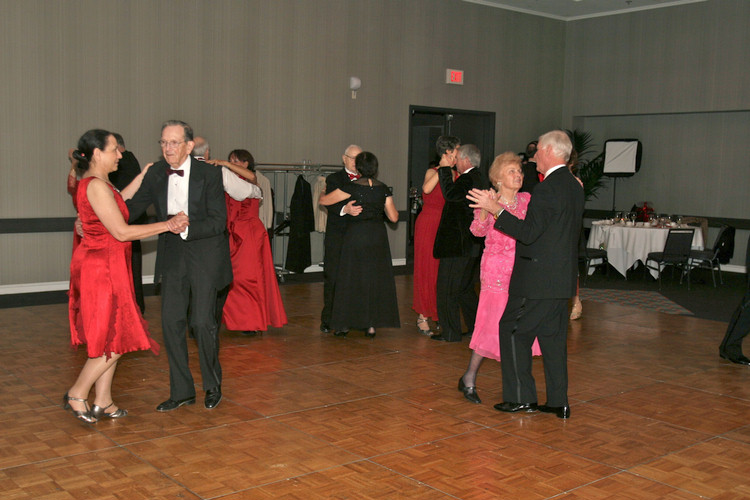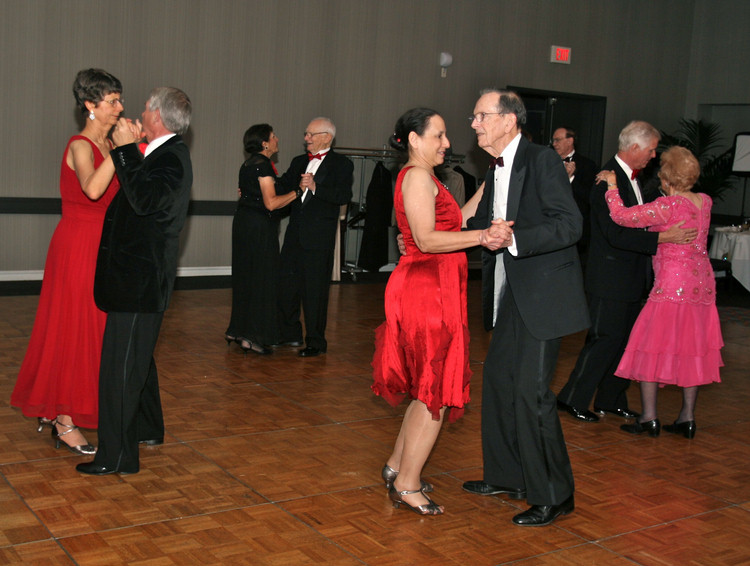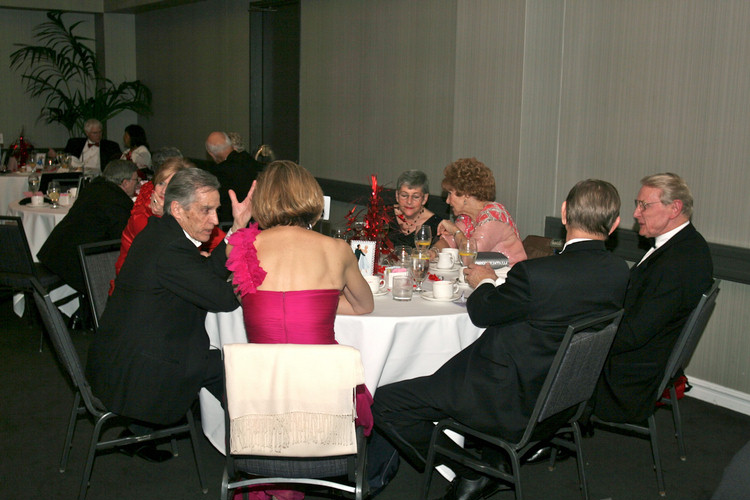 Chit-Chat is an important part of the evening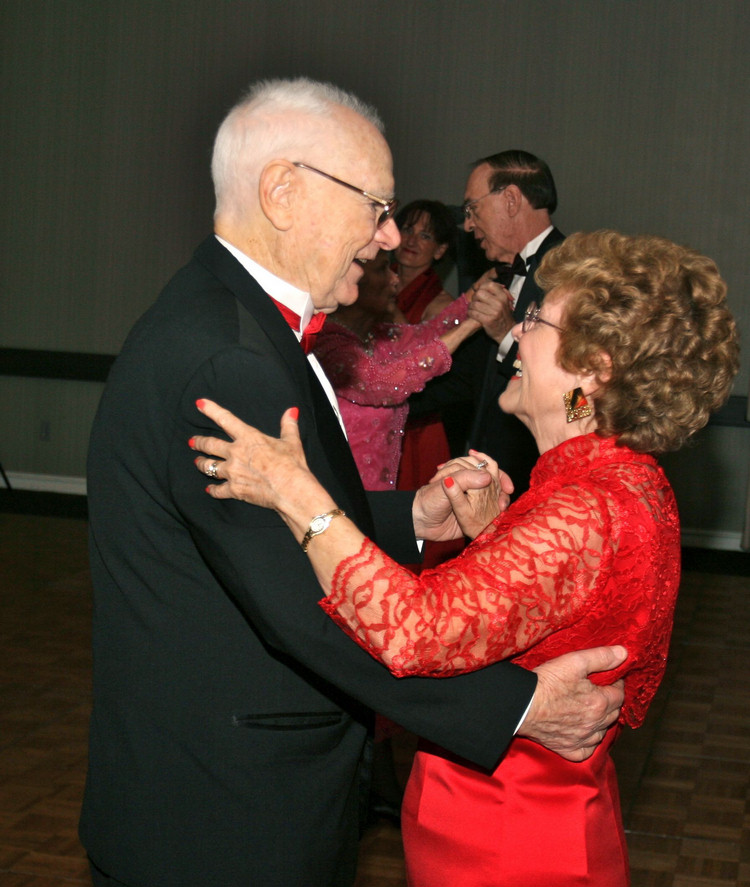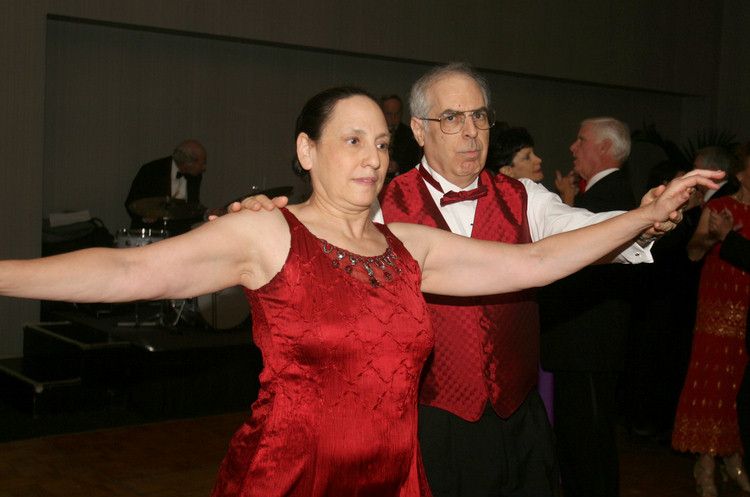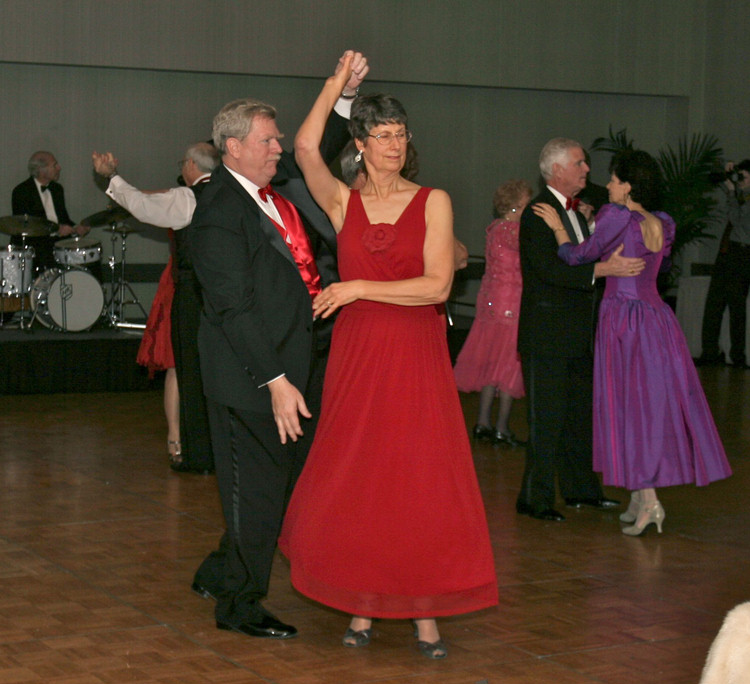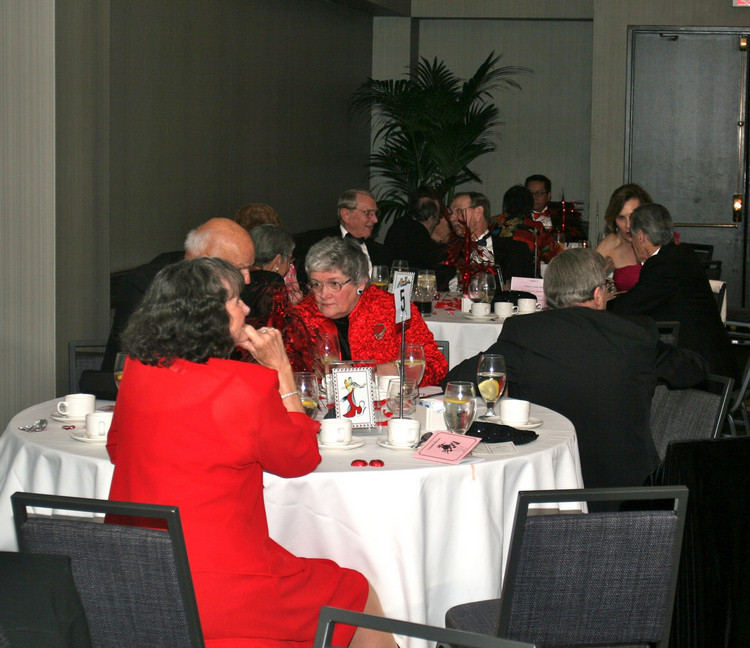 Time to take a rest!
Did You Know? - A conversation is communication between multiple people. It is a social skill that is not difficult for most individuals. Conversations are the ideal form of communication in some respects, since they allow people with different views on a topic to learn from each other. A speech, on the other hand, is an oral presentation by one person directed at a group.
For a successful conversation, the partners must achieve a workable balance of contributions. A successful conversation includes mutually interesting connections between the speakers or things that the speakers know. For this to happen, those engaging in conversation must find a topic on which they both can relate to in some sense. Those engaging in conversation naturally tend to relate the other speaker's statements to themselves. They may insert aspects of their lives into their replies, to relate to the other person's opinions or points of conversation.
Conversation is indispensable for the successful accomplishment of almost all activities between people, especially the coordination of work, the formation of friendship and for learning.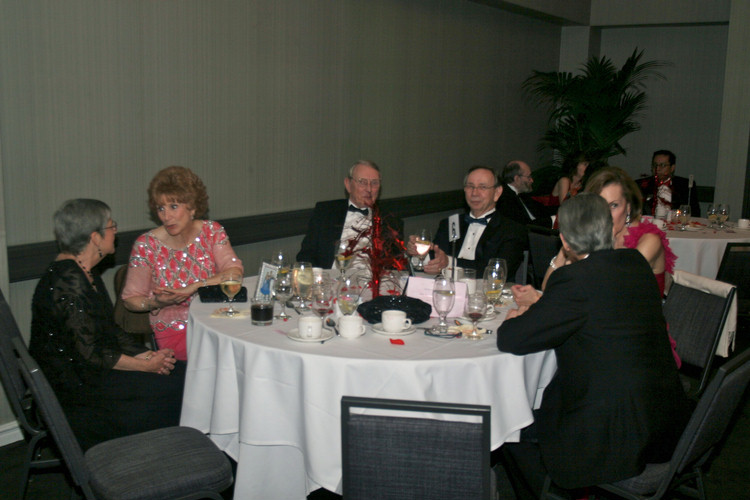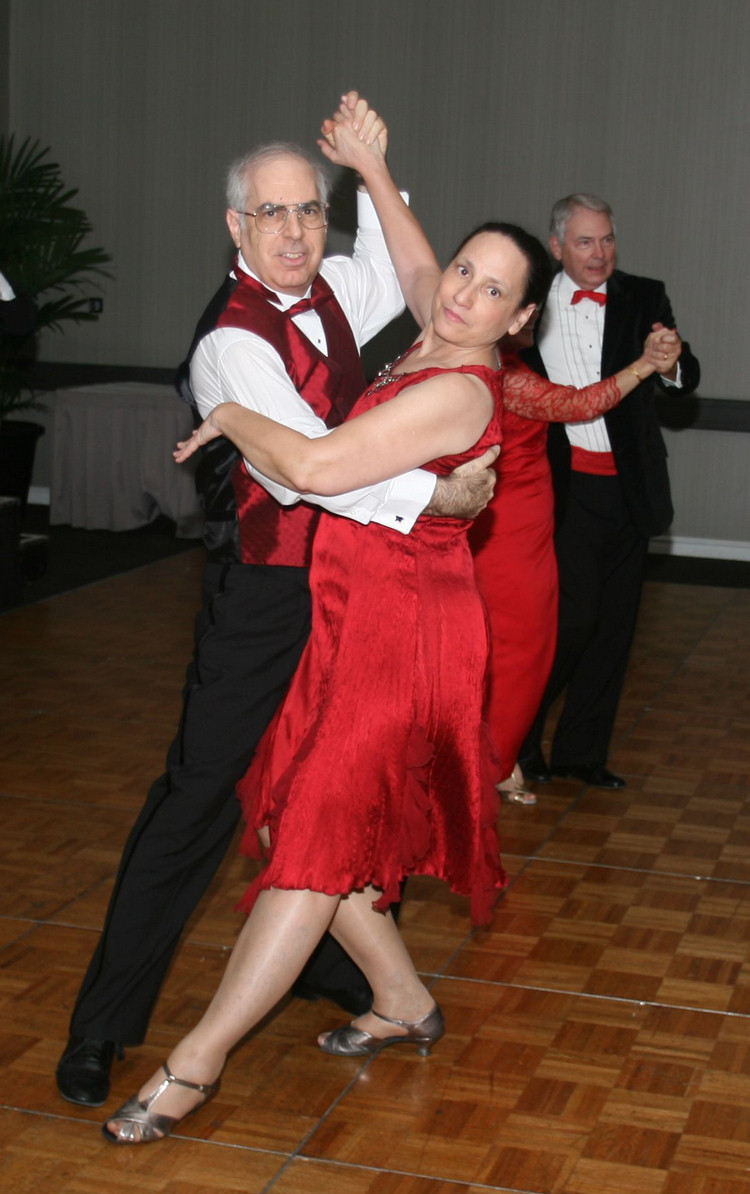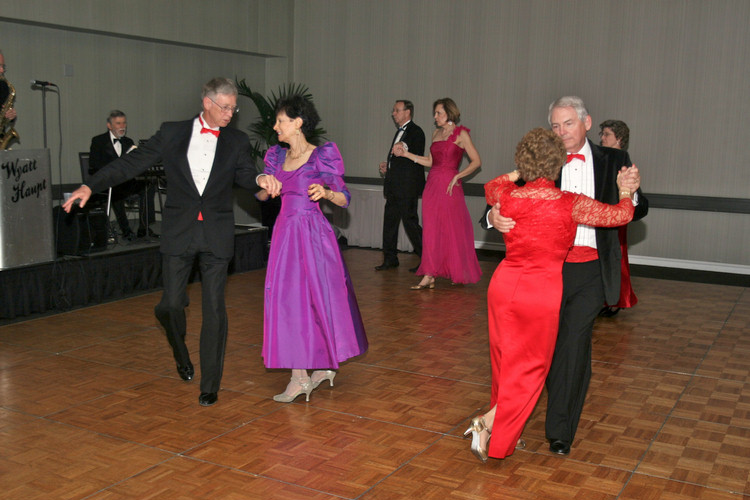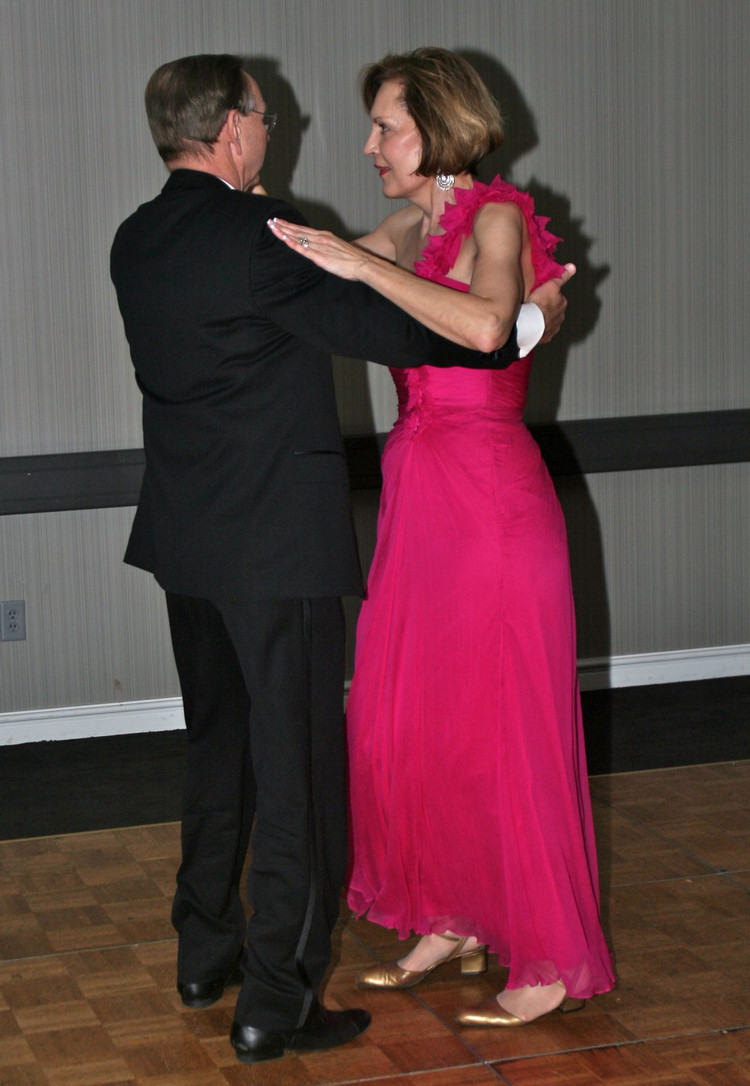 It's 10:30 And The Crowd Begins To Thin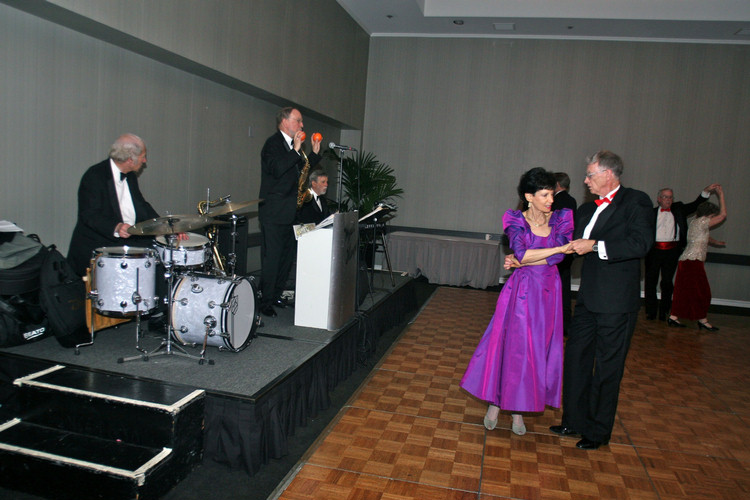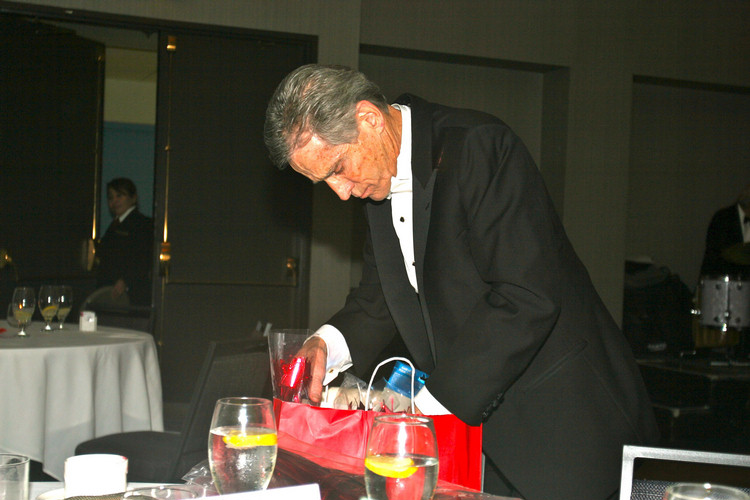 Lucky picks up the centerpieces
Did You Know? - A centerpiece (or centerpiece) is the most important item of a display, usually of a table setting. Centerpieces help set the theme of the decorations and bring extra decorations to the room. A centerpiece also refers to any central or important object in a collection of items.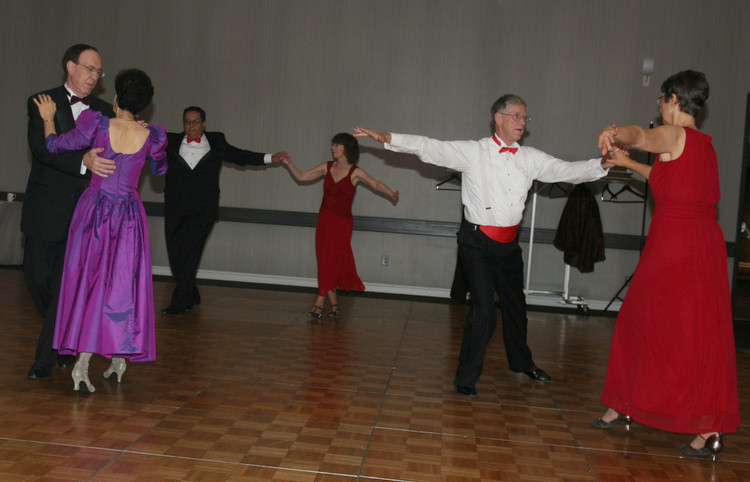 Last dancers standing
A Little Comic Relief...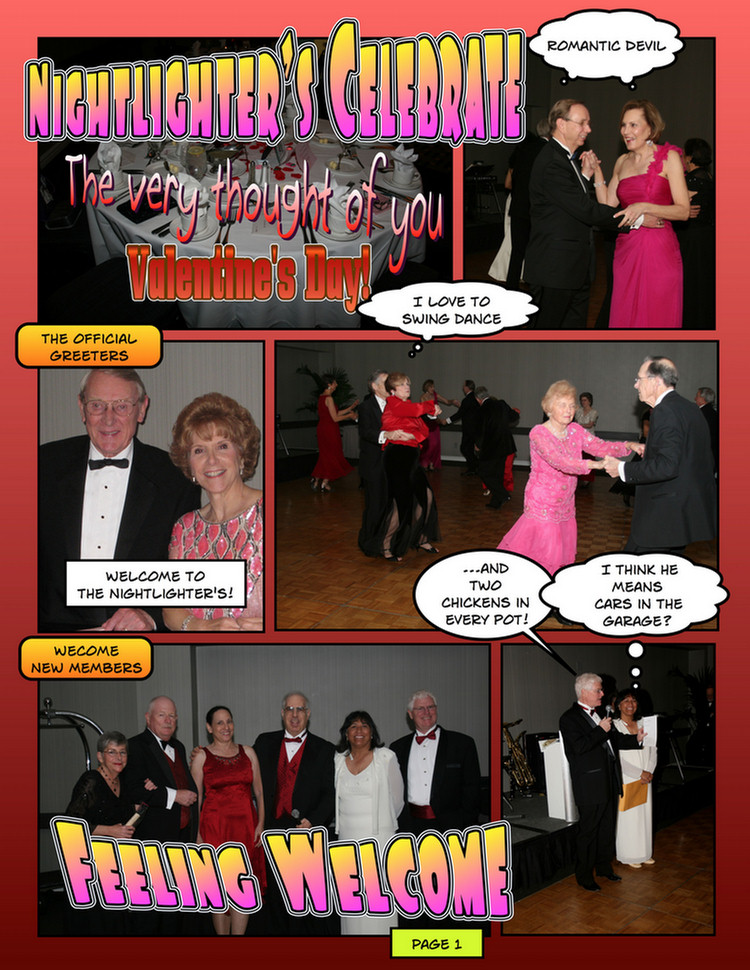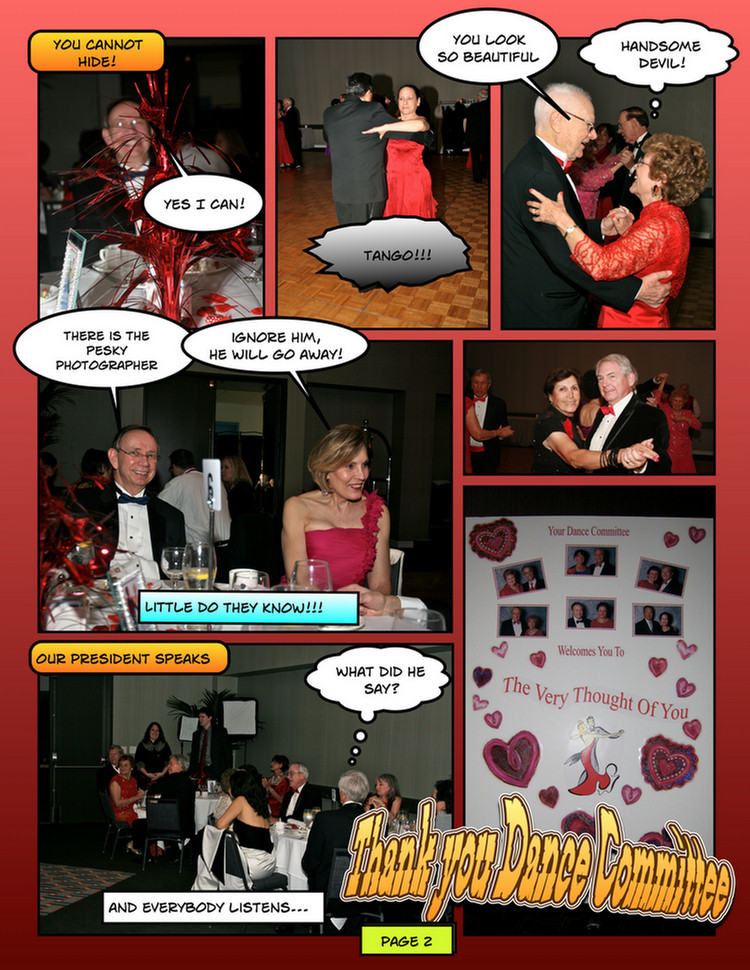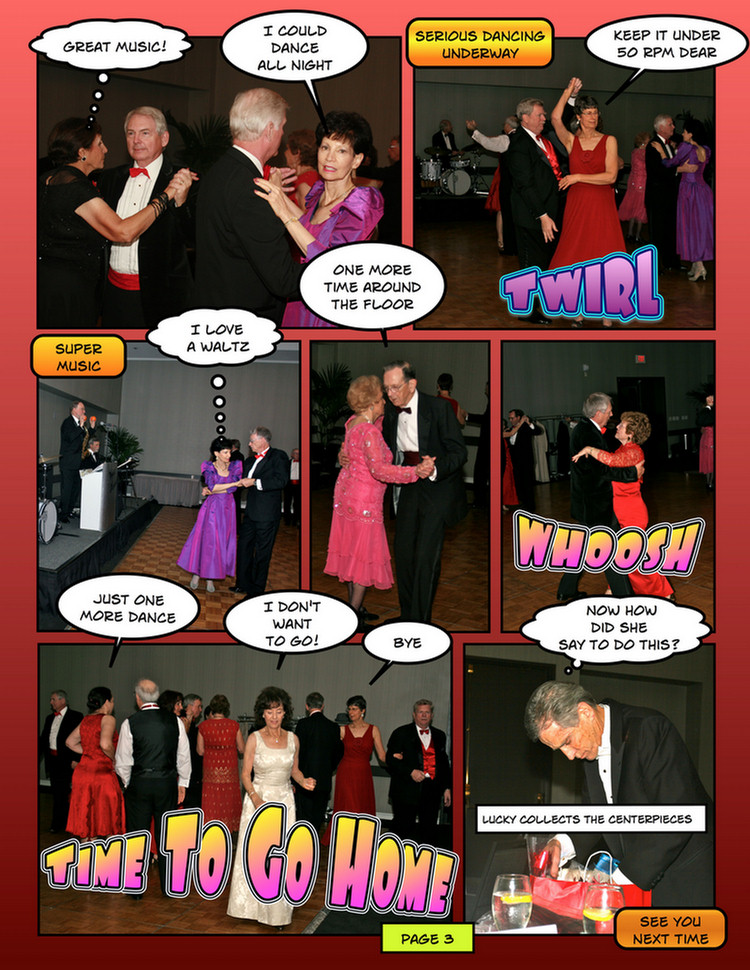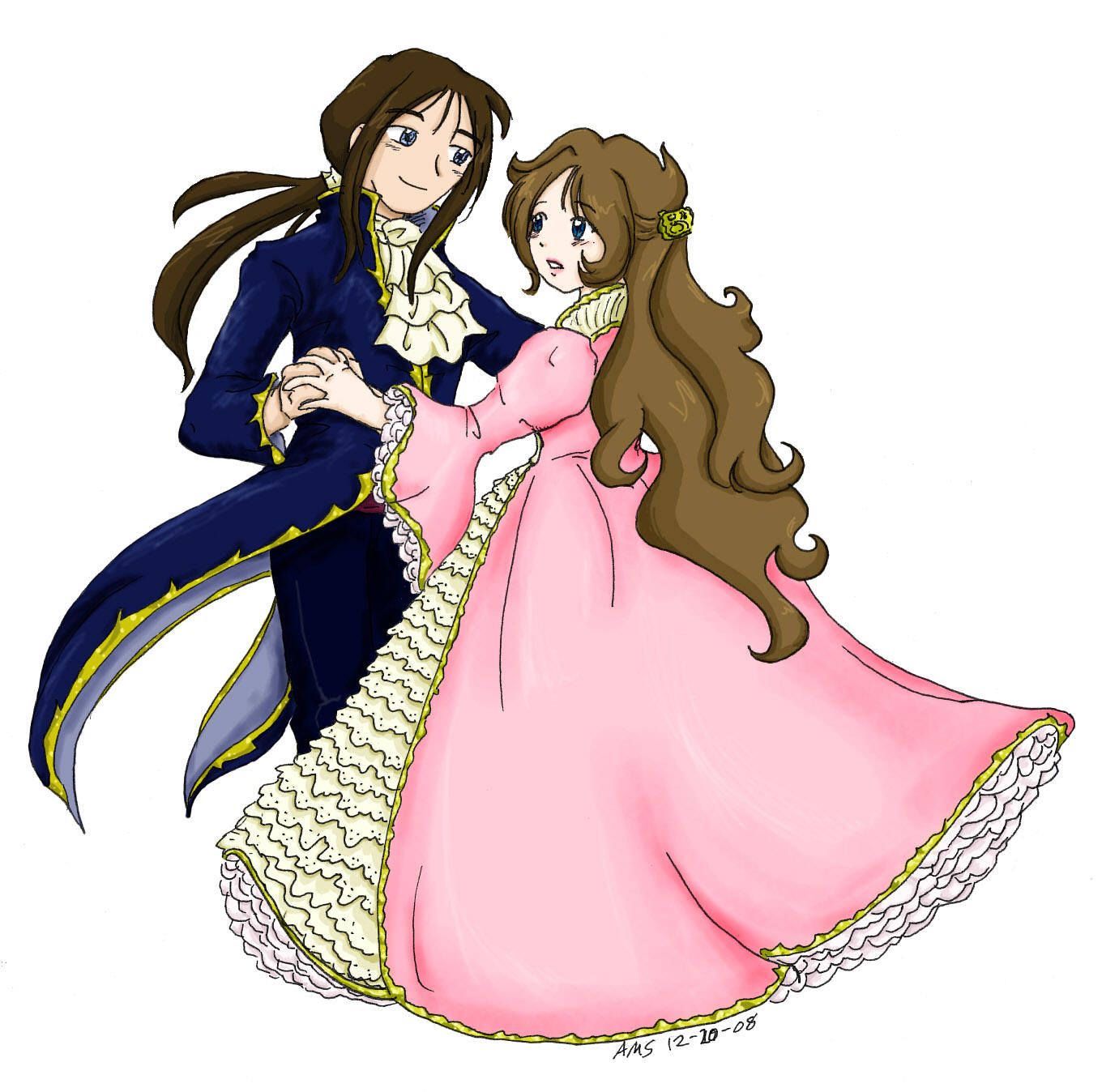 Until we meet again!