Dinner And Fireworks On The Bay (Page One)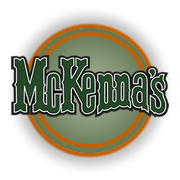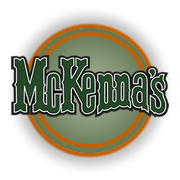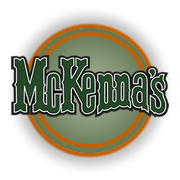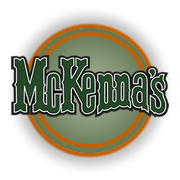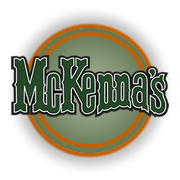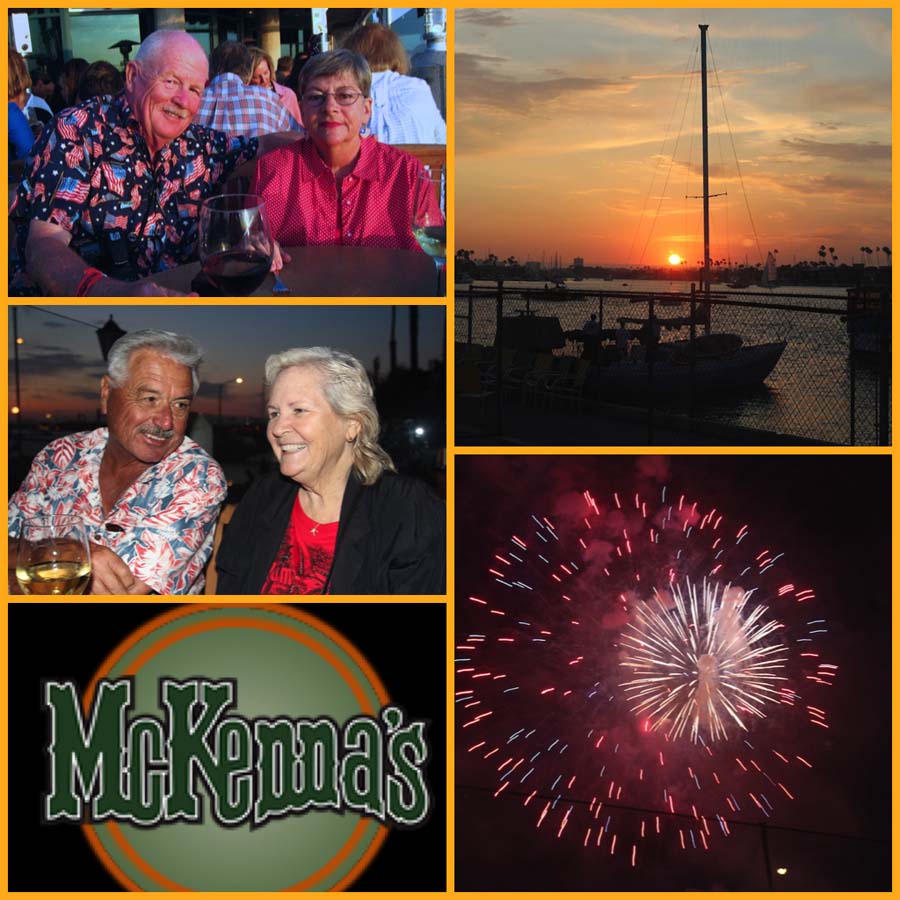 Our second year.... On the patio

We arrived at 5:00 only to find out we had a reserved table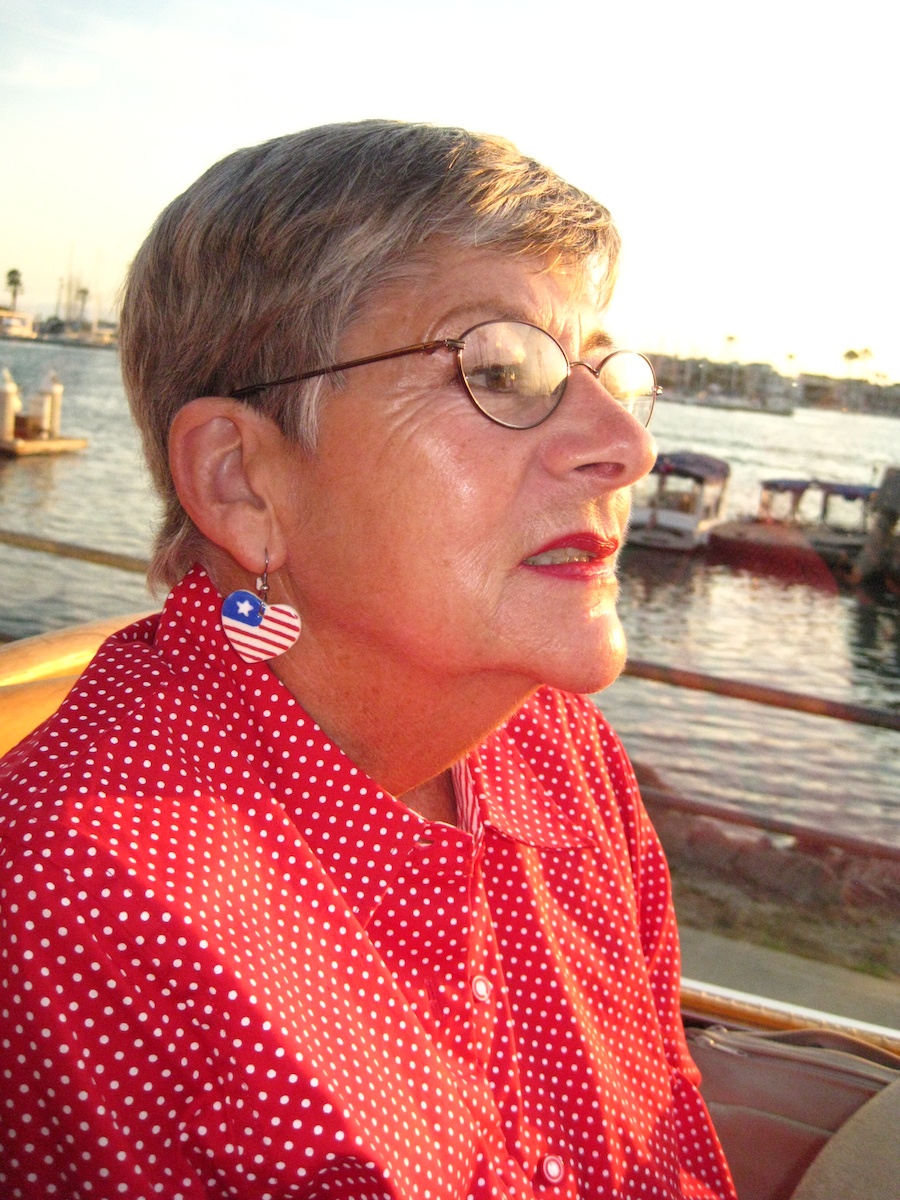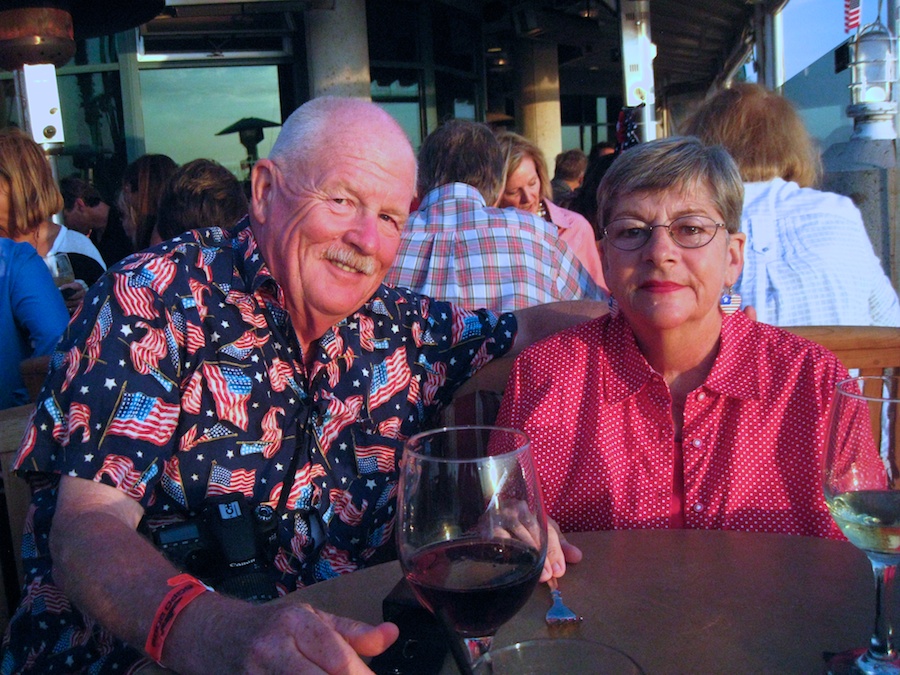 A magnificent afternoon... 75 degrees and no wind

It was a beautiful day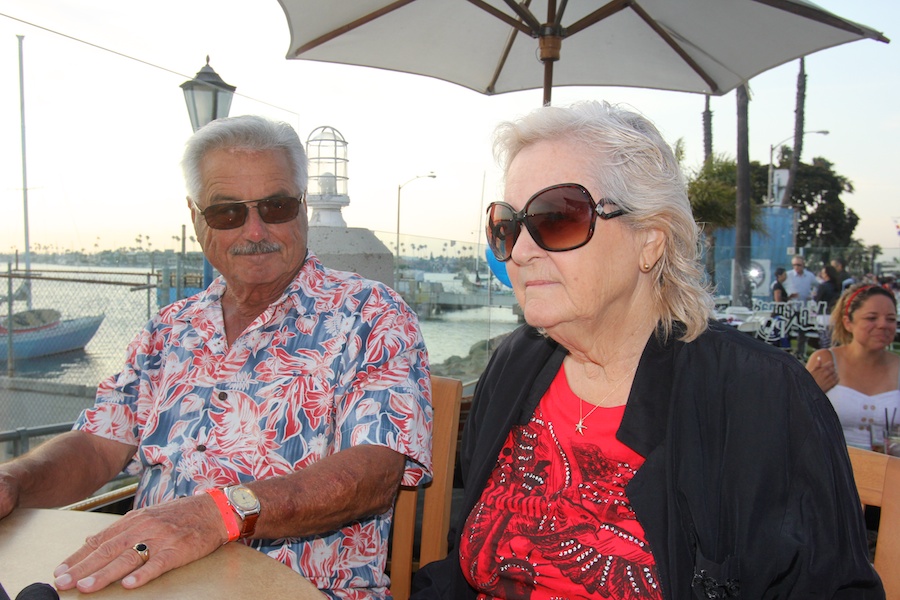 James and Linda joined the fun
Quotation To Remember: Police arrested two kids yesterday, one was drinking battery acid, the other was eating fireworks. They charged one and let the other one off.
Look Up In The Sky.... Airborne Entertainment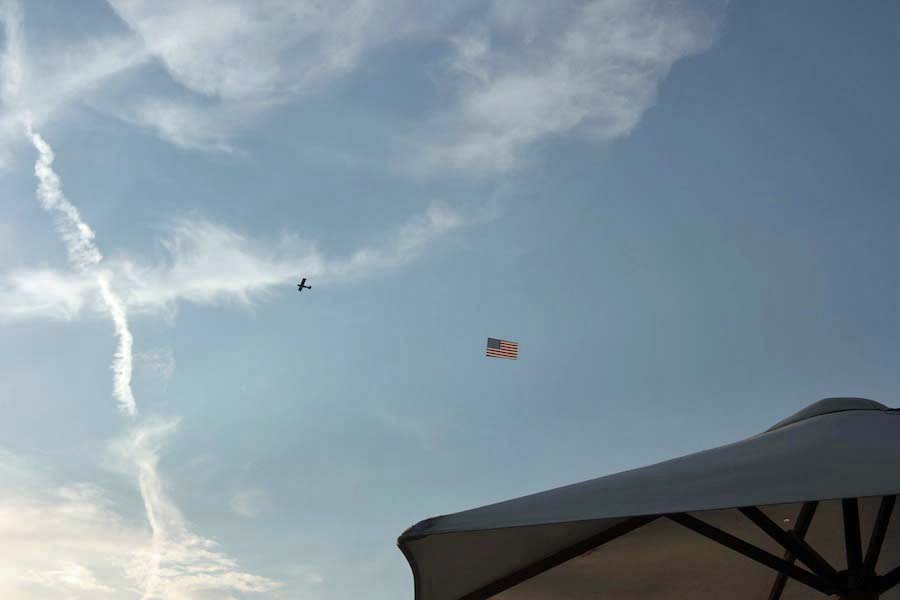 We had an air show with several sets of planes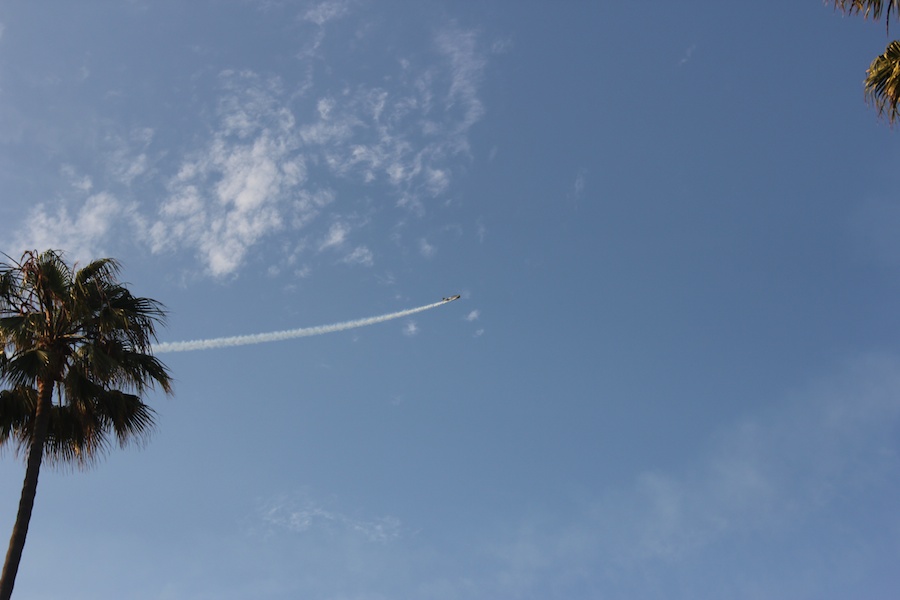 Up up we go....
Did You Know? - A biplane is a fixed-wing aircraft with two main wings stacked one above the other. The first aircraft to fly, the Wright Flyer, used a biplane design, as did most aircraft in the early years of aviation.
While a biplane wing structure has a structural advantage over a monoplane, it produces more drag than a similar unbraced or cantilever monoplane wing. Improved structural techniques and materials and the quest for greater speed made the biplane configuration obsolete for most purposes by the late 1930s.
The tandem wing design differs in that one of the two wings is placed forward and the other aft, such that no horizontal stabilizer is necessary.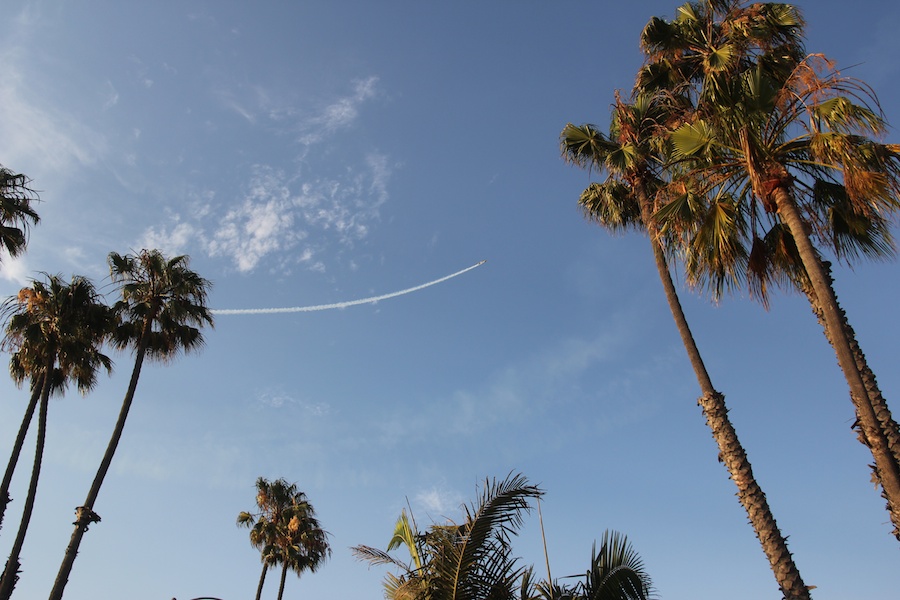 Around and around it went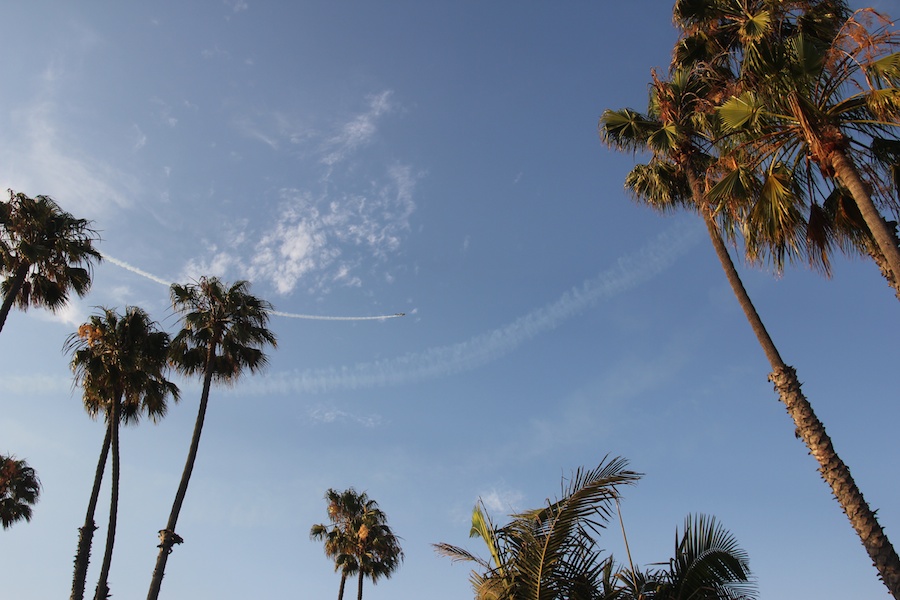 It left contrails in concentric circles

James be fascinated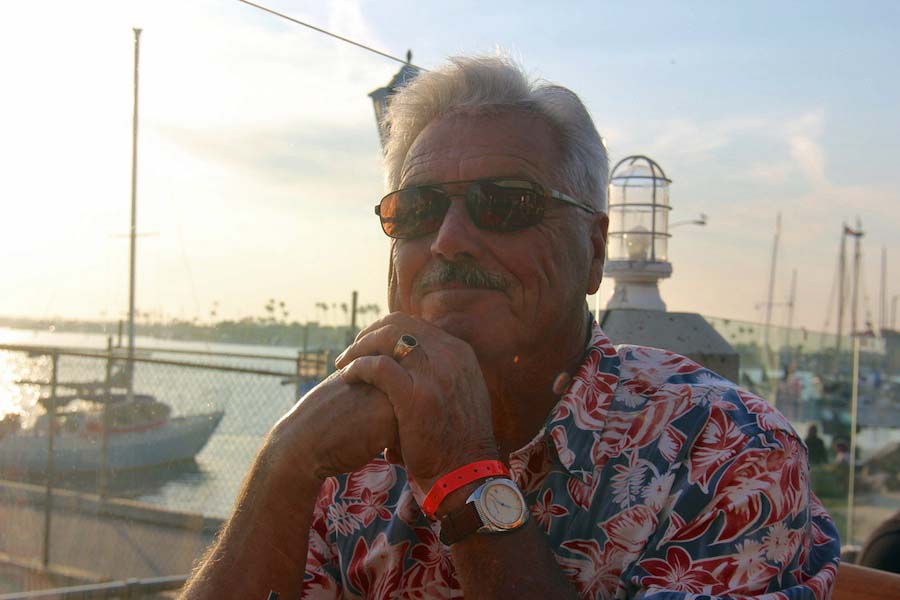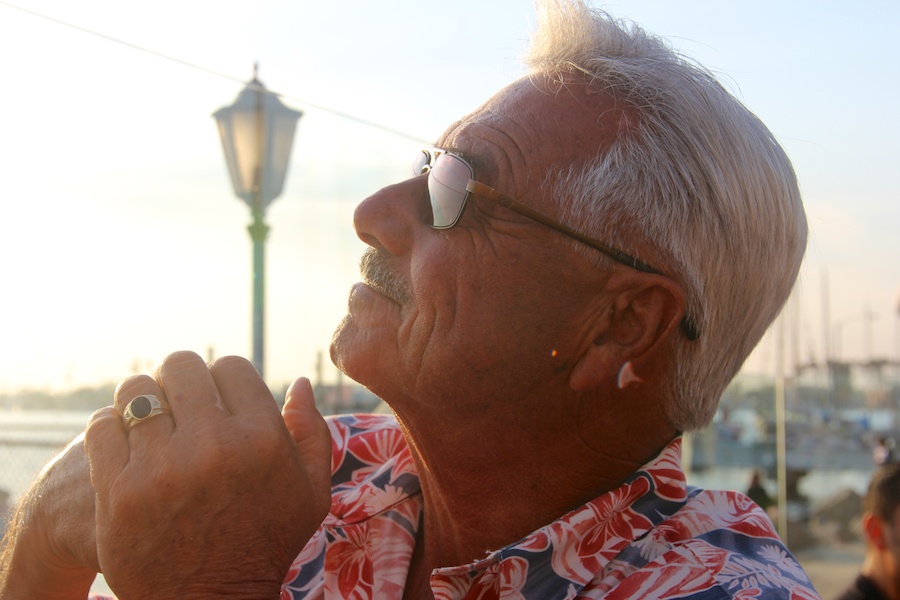 They got a deal on parking tickets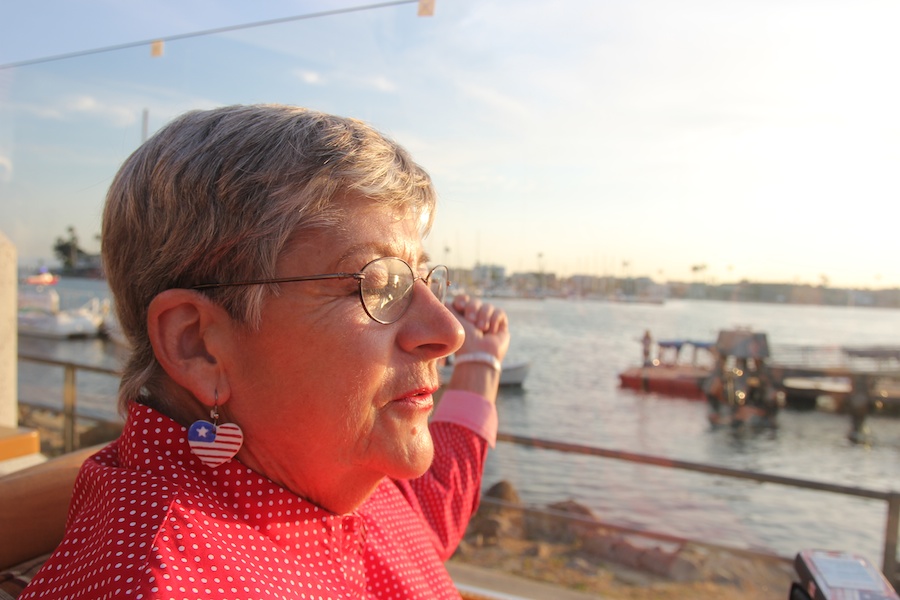 Sue is getting the giggles

The biplanes make another pass

A perfect afternoon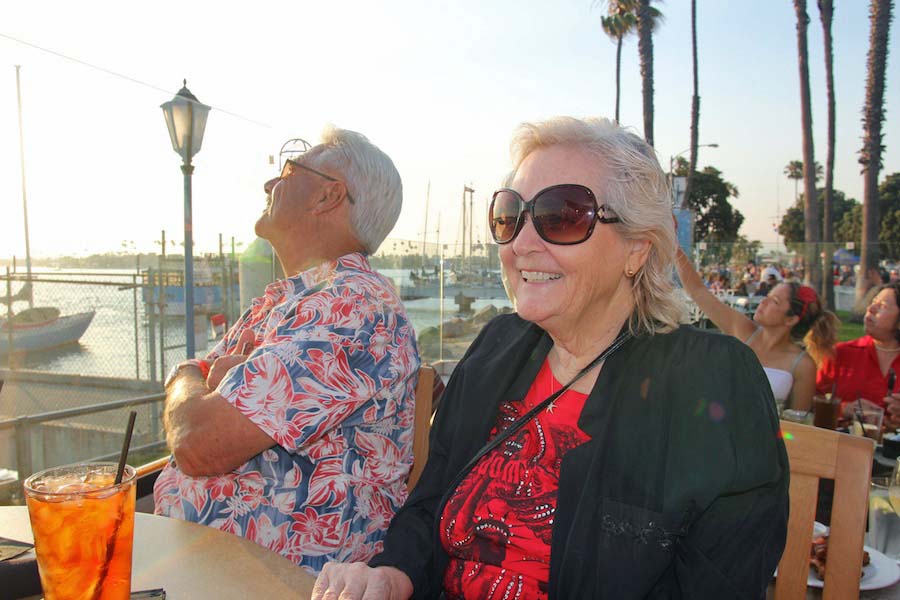 "Hey guys.... Here comes the barge"
The Fireworks Barge Arrives Right on Time

Escorted by Coast Guard and a fireboat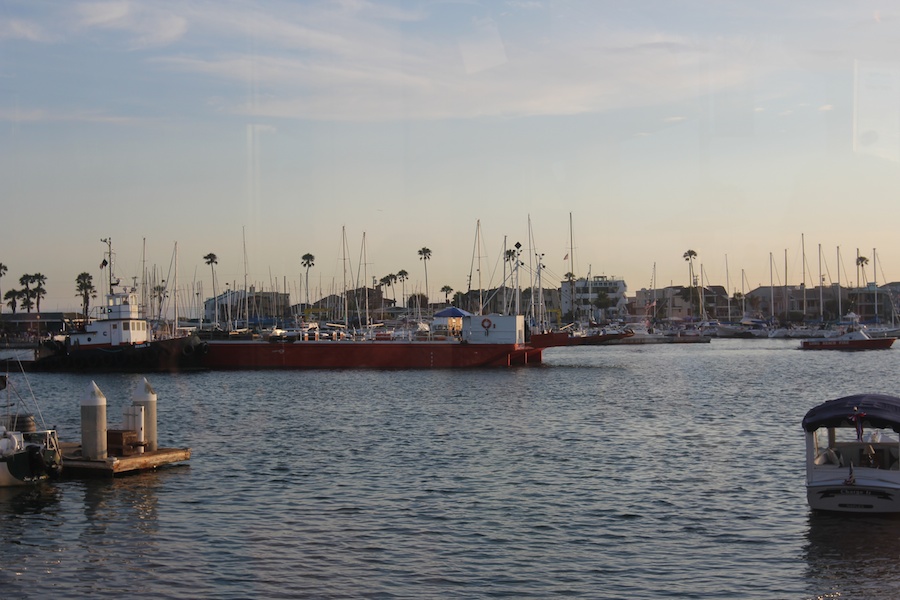 Gives a new meaning to "NO SMOKING"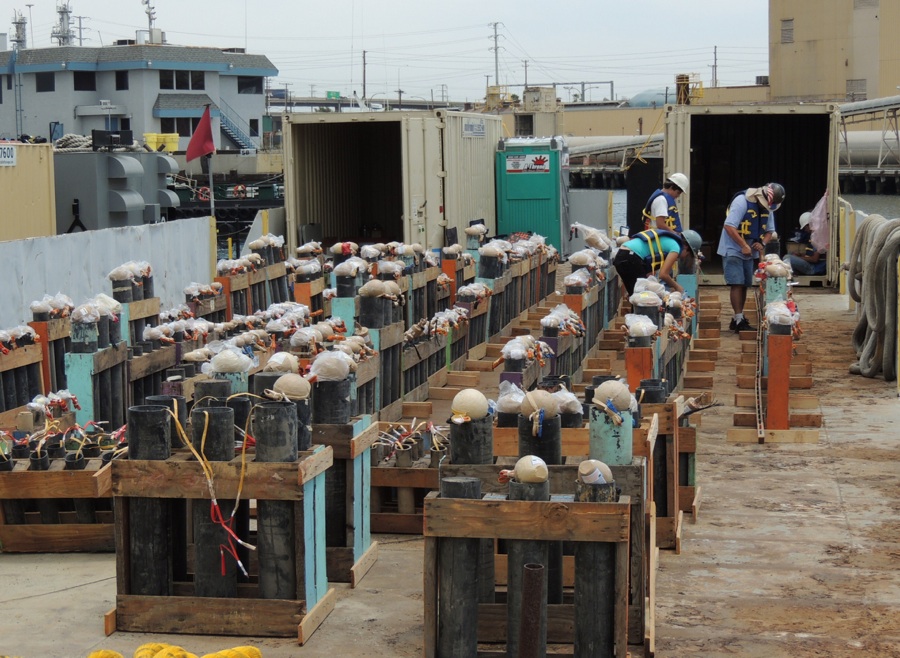 Ready for a big Ka a a-Boom - The deck of the barge (Thanks local newspaper)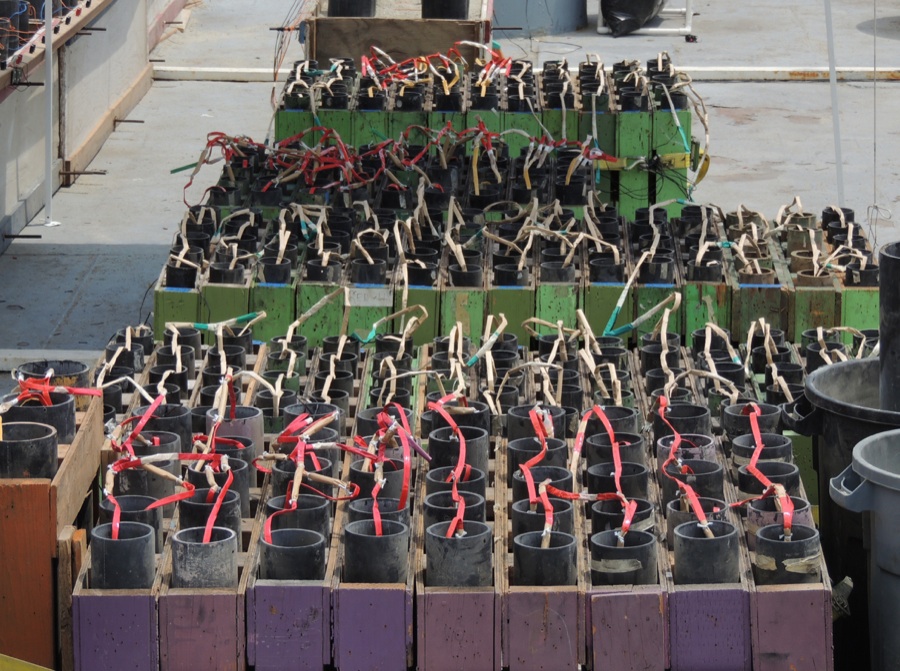 We will NOT volunteer to be the fuse lighter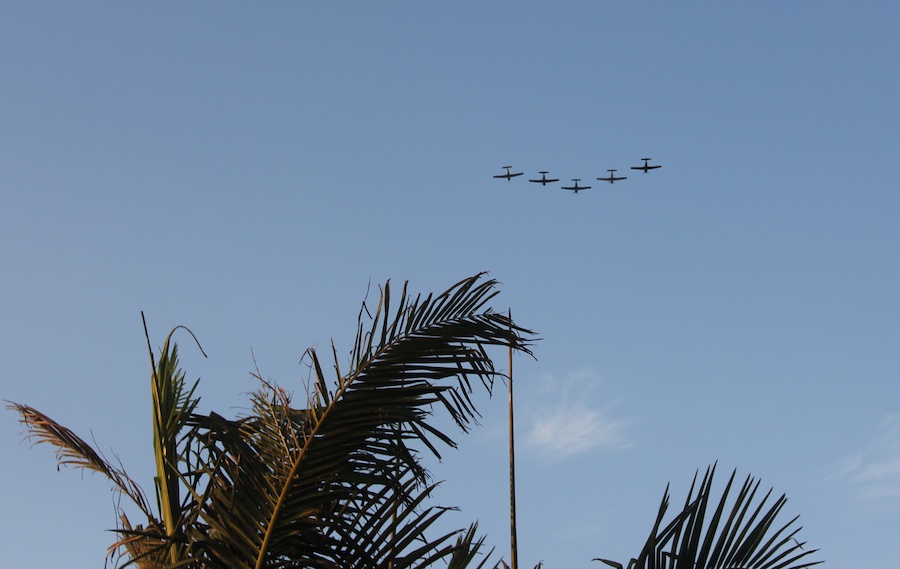 Flying in formation

Moving into its final location right in front of us

Dinner is served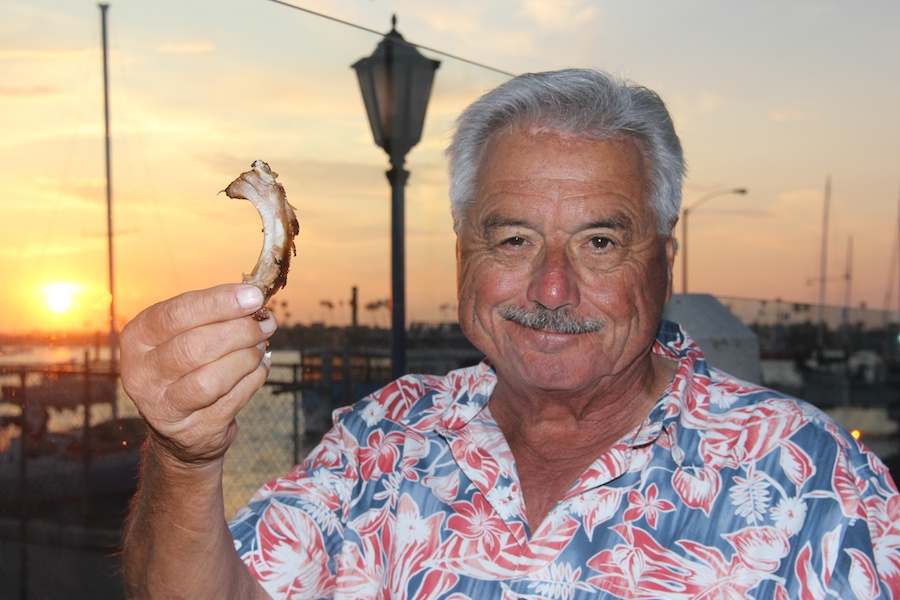 Ribs are served
Did You Know? - Ribs of beef, lamb, venison, and pork are a cut of meat. The term ribs usually refers to the less meaty part of the chops, often cooked as a slab (not cut into separate ribs).
They can be roasted, grilled, fried, baked, braised, or smoked.
A set of ribs served together (5 or more), is known as a rack (as in a rack of ribs).
In American cuisine, ribs usually refers to barbecue pork ribs, or sometimes beef ribs, which are served with various barbecue sauces. They are served as a rack of meat which diners customarily tear apart by hand, then eat the meat from the bone. Slow roasting or barbecuing for as much as 10–12 hours creates a tender finished product.

The sun is about to set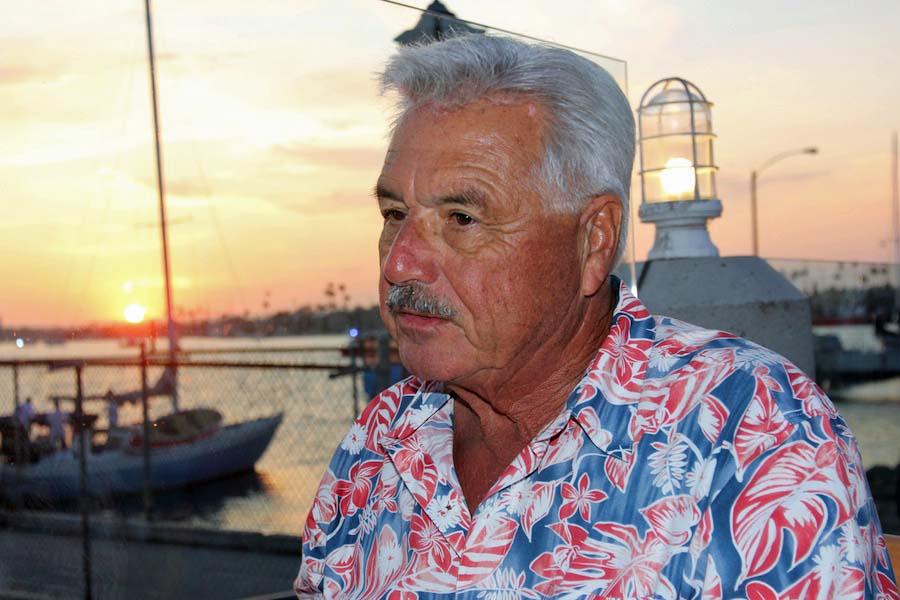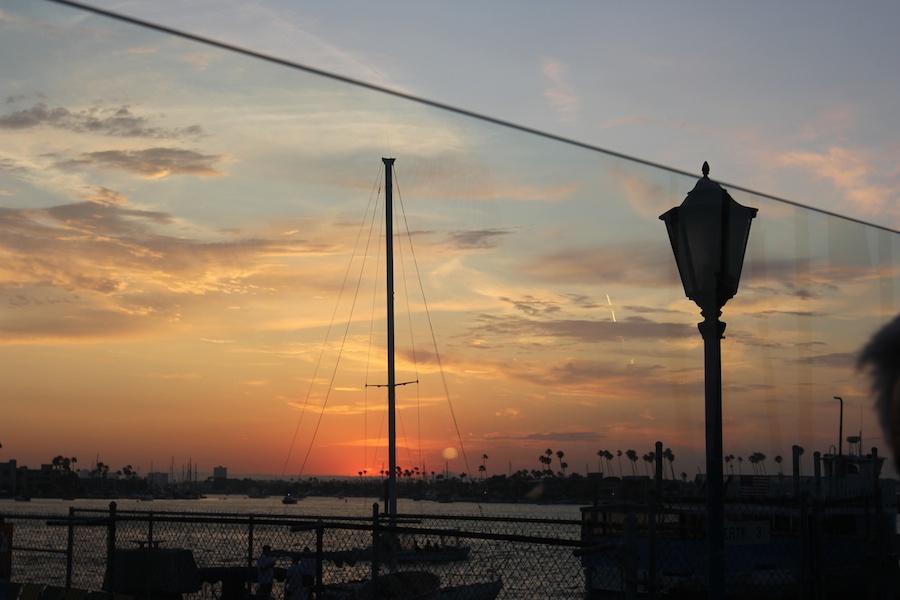 Bye bye Sun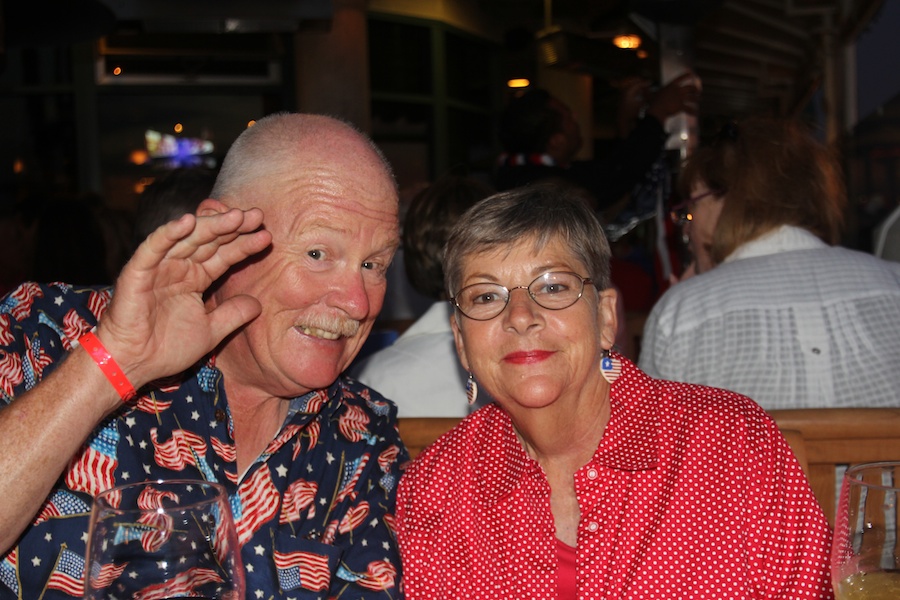 It's us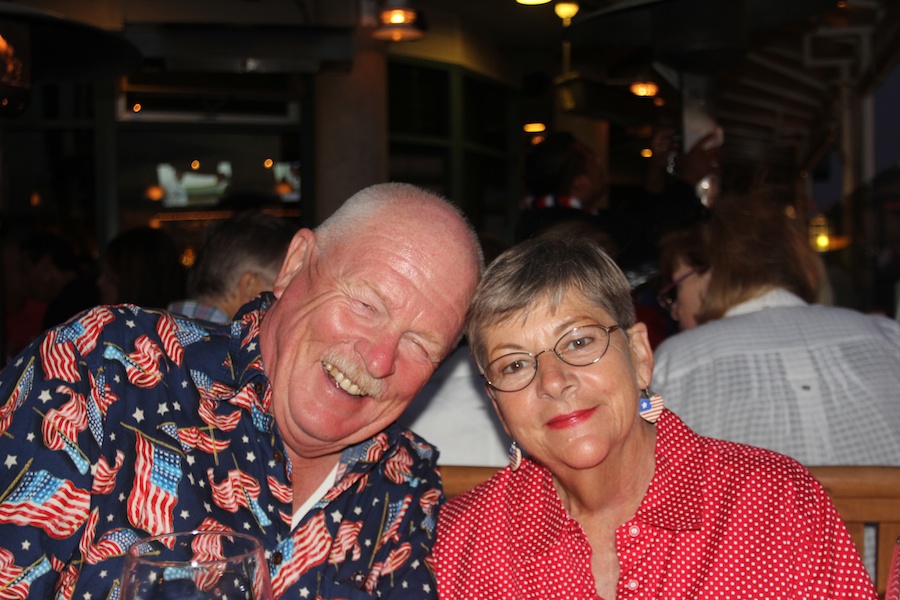 Beautiful girl... Beautiful evening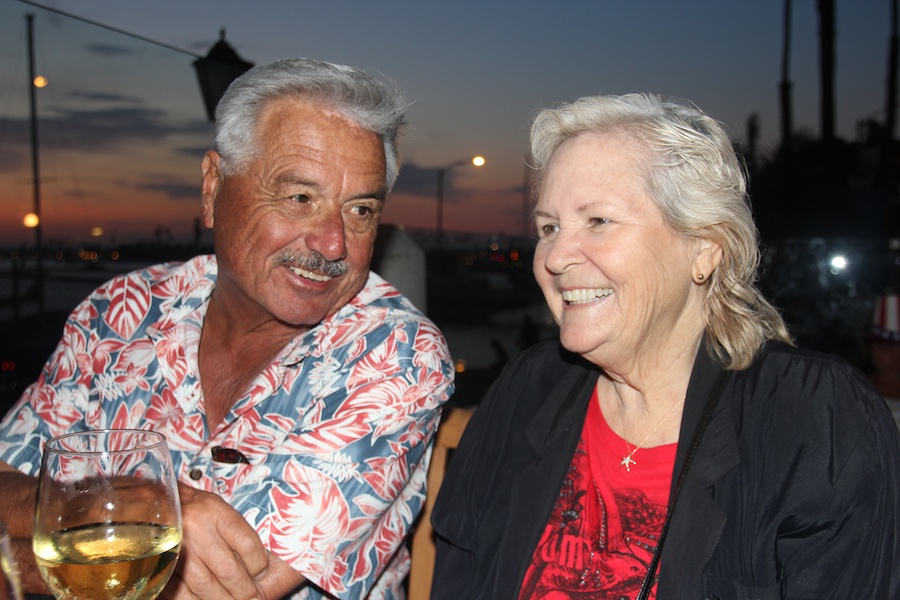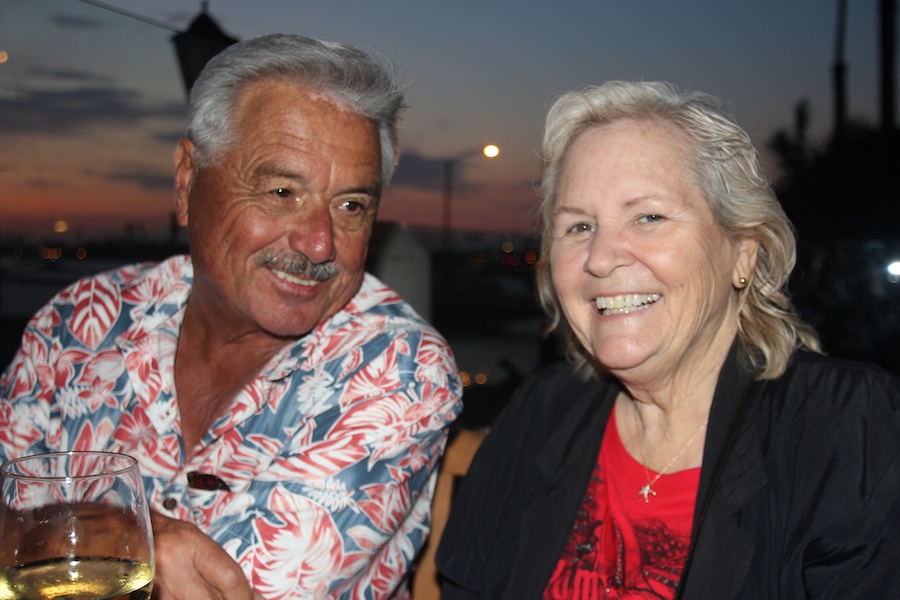 The dinner boat makes a pass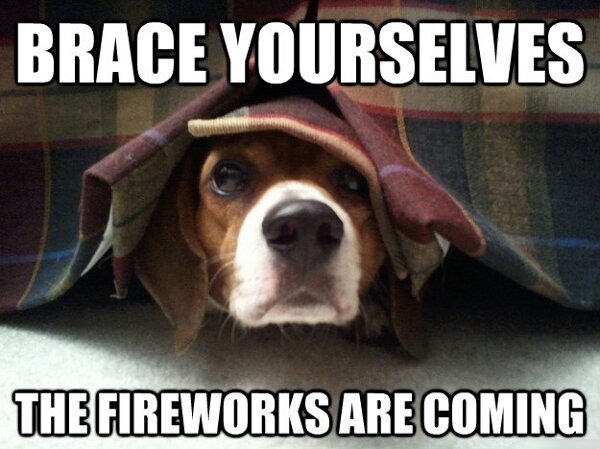 Time For Fireworks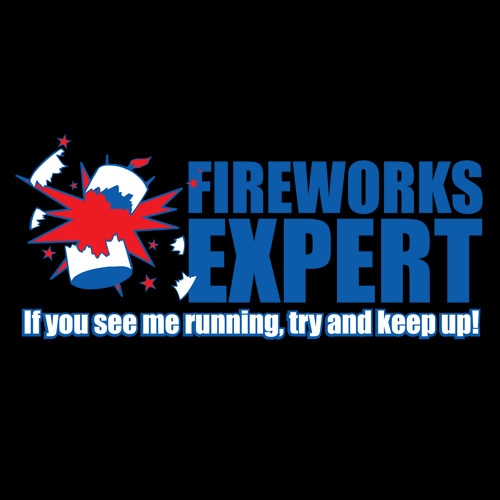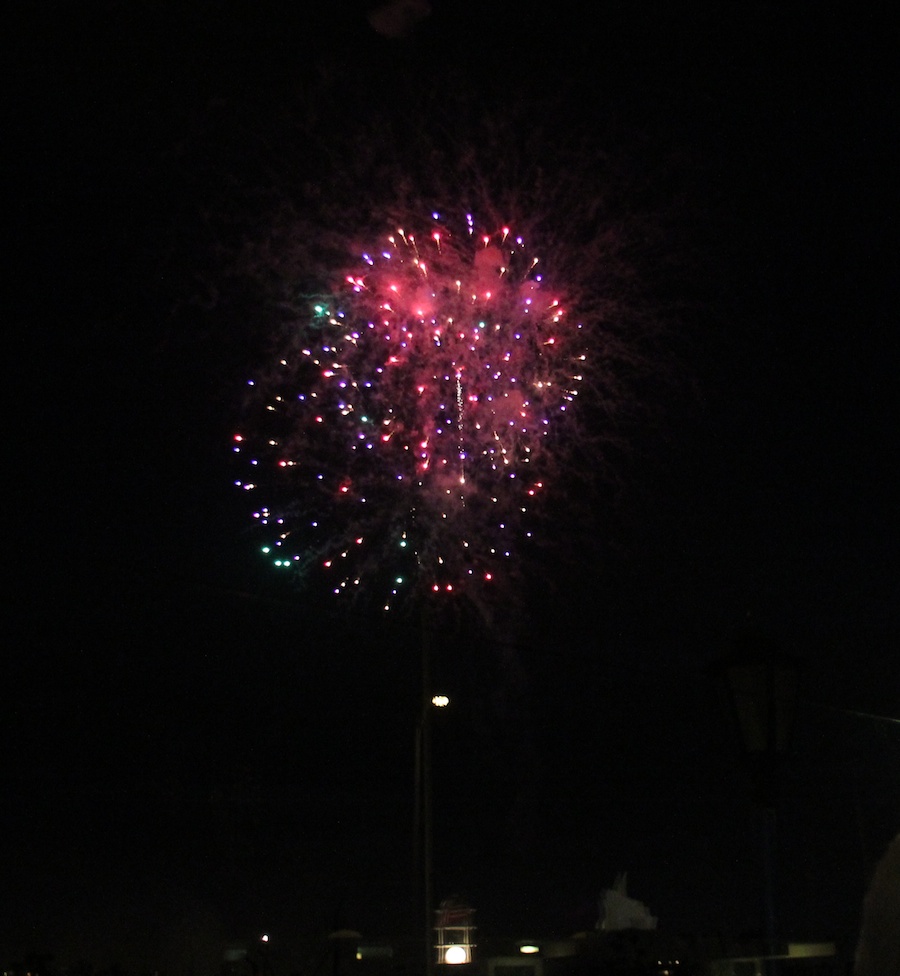 Ka boom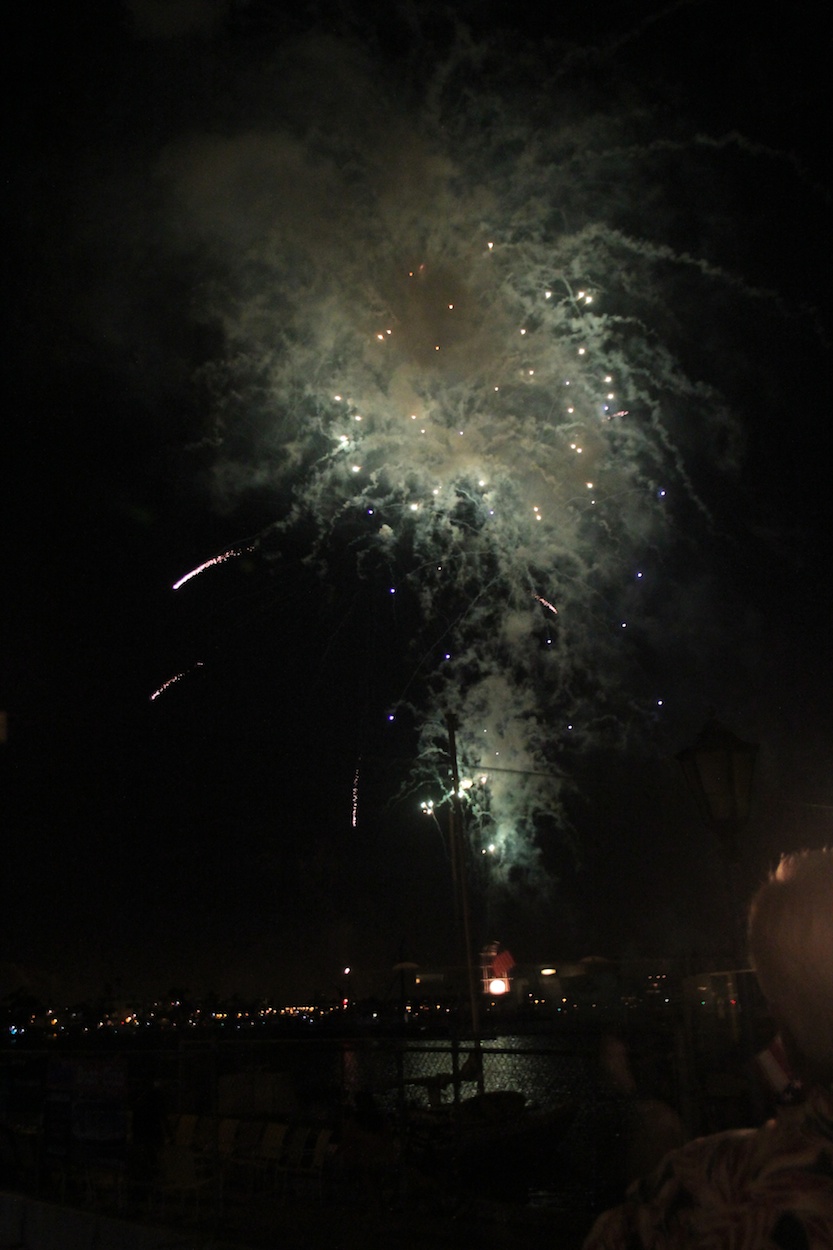 Boom Bang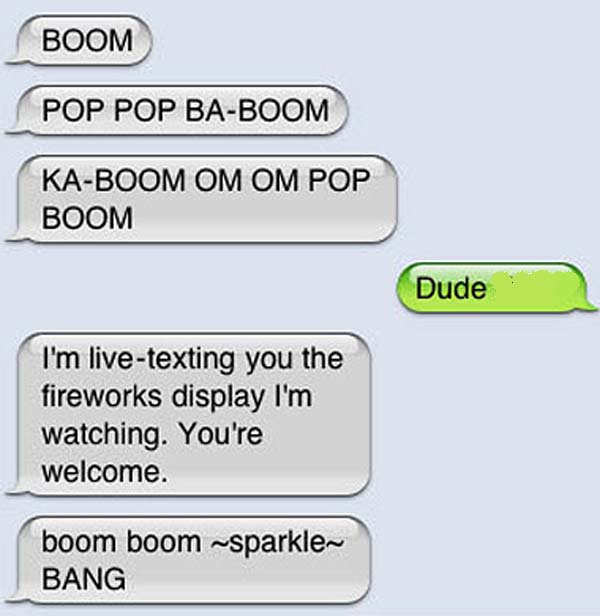 Green fireworks
Did You Know? - Barium is used to create green colors in fireworks, and it can also help stabilize other volatile elements. Barium chloride is the inorganic compound with the formula BaCl2. It is one of the most common water-soluble salts of barium. Like other barium salts, it is toxic and imparts a yellow-green coloration to a flame.

Bright reds
Did You Know? - Strontium salts impart a red color to fireworks. Strontium carbonate (SrCO3) is the carbonate salt of strontium that has the appearance of a white or grey powder. It occurs in nature as the mineral sternutative.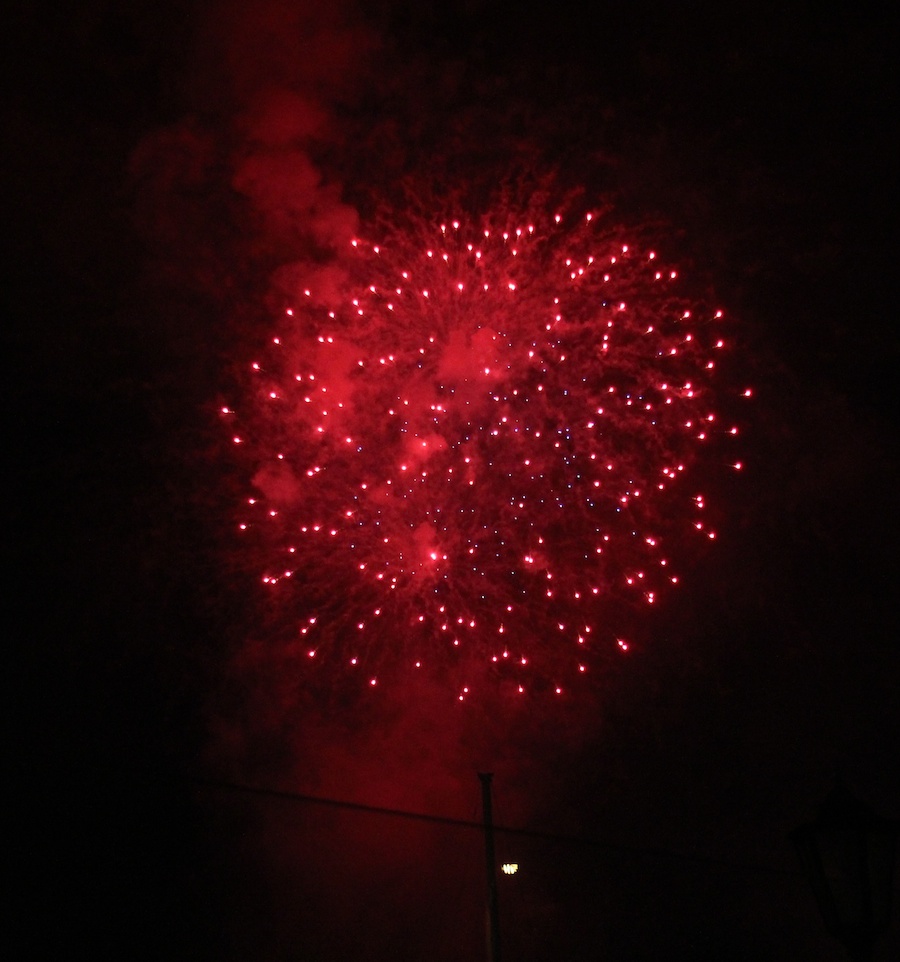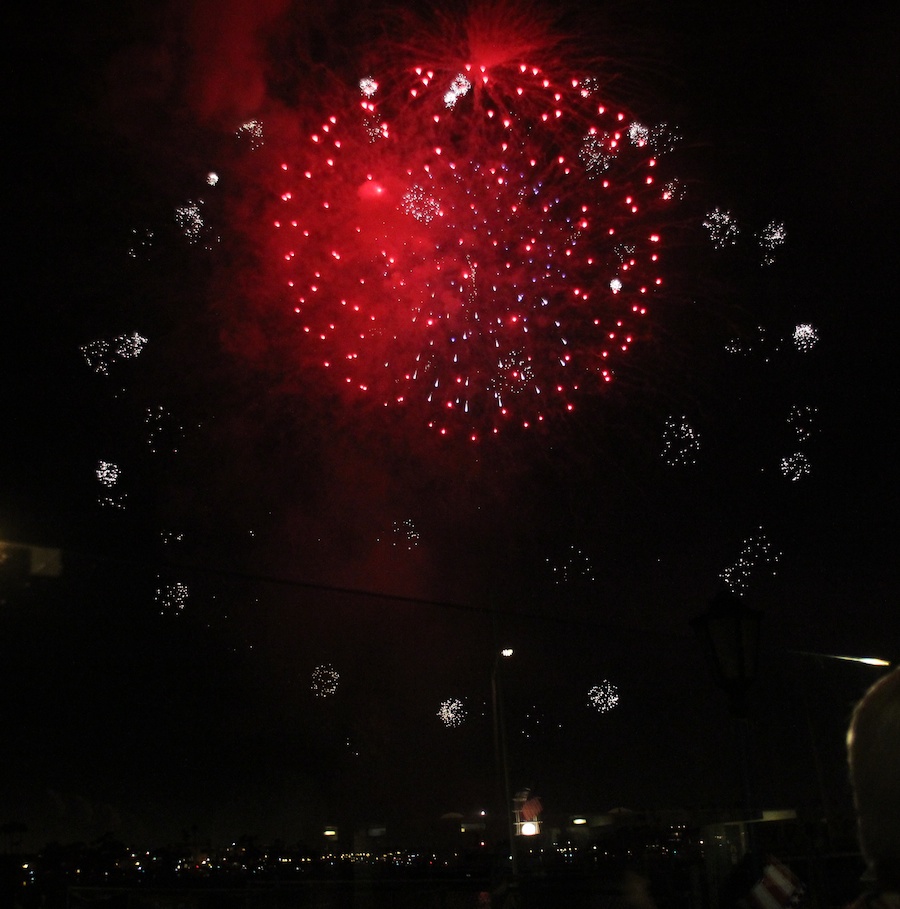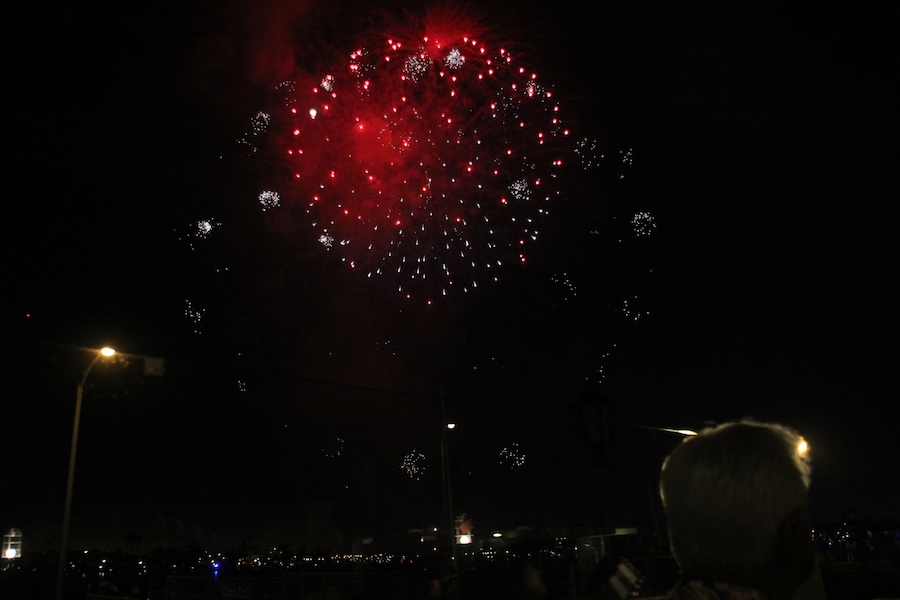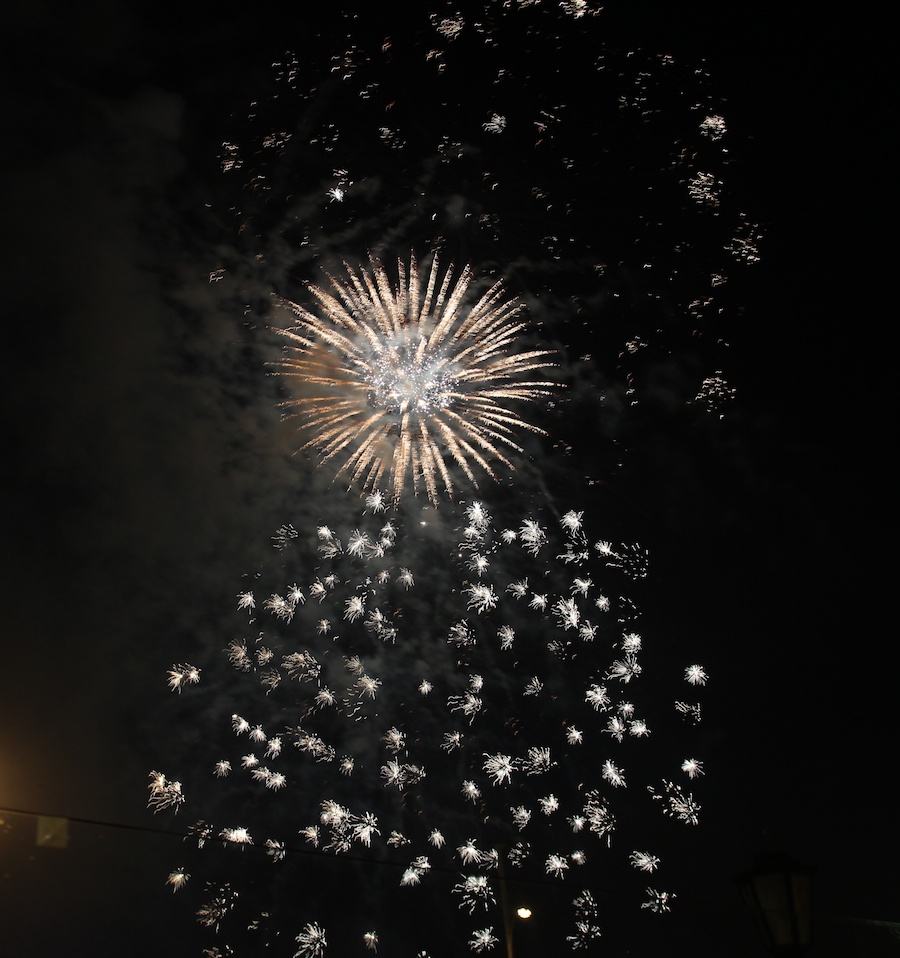 Magnificent whites
Did You Know? - Titanium, aluminum, beryllium, or magnesium powders create the white displays.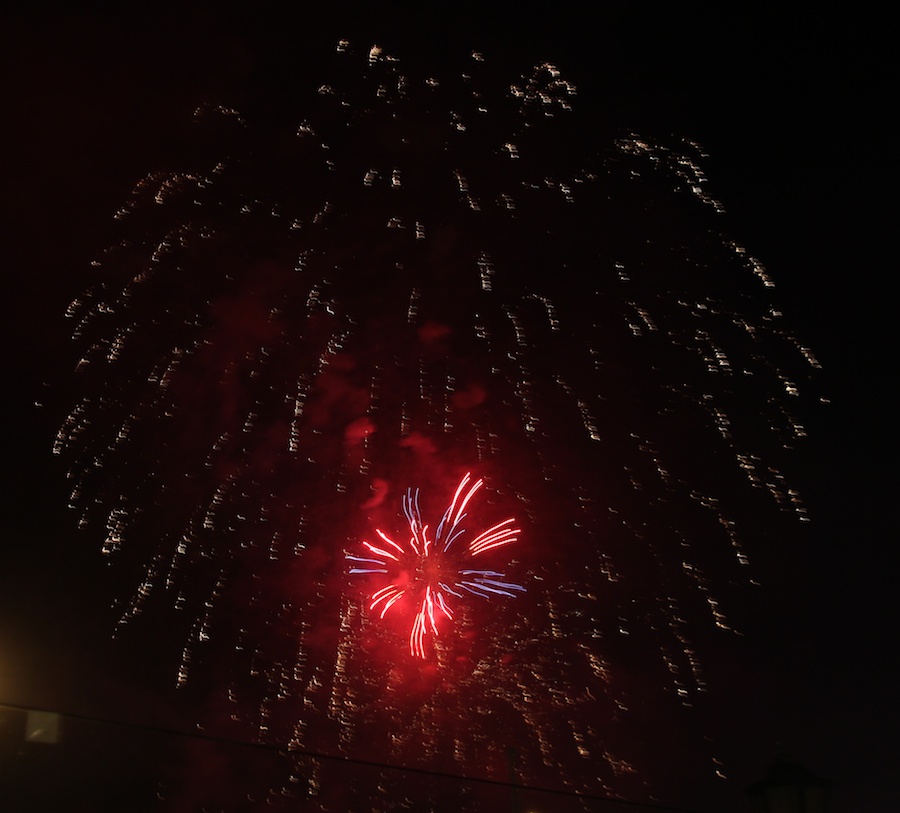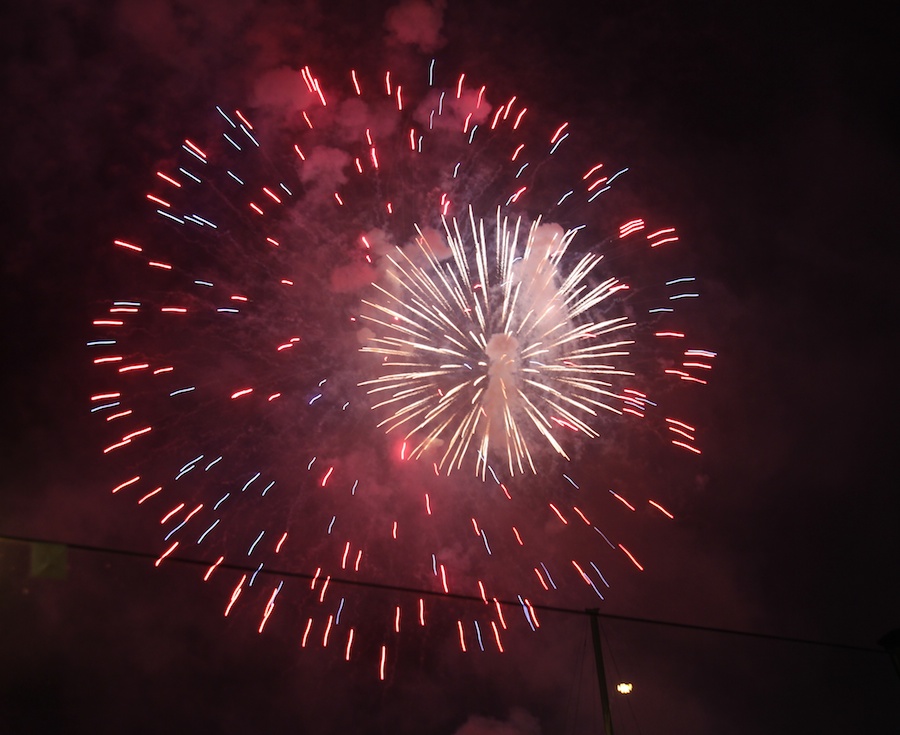 Did You Know? - The earliest documentation of fireworks dates back to 7th century China, where they were invented. The fireworks were used to accompany many festivities. It is a part of the culture of China and had its origin there; eventually it spread to other cultures and societies.
Important events and festivities such as the Spring Festival (Chinese New Year) and the Mid-Autumn Festival were and still are times when fireworks are guaranteed sights. China is the largest manufacturer and exporter of fireworks in the world.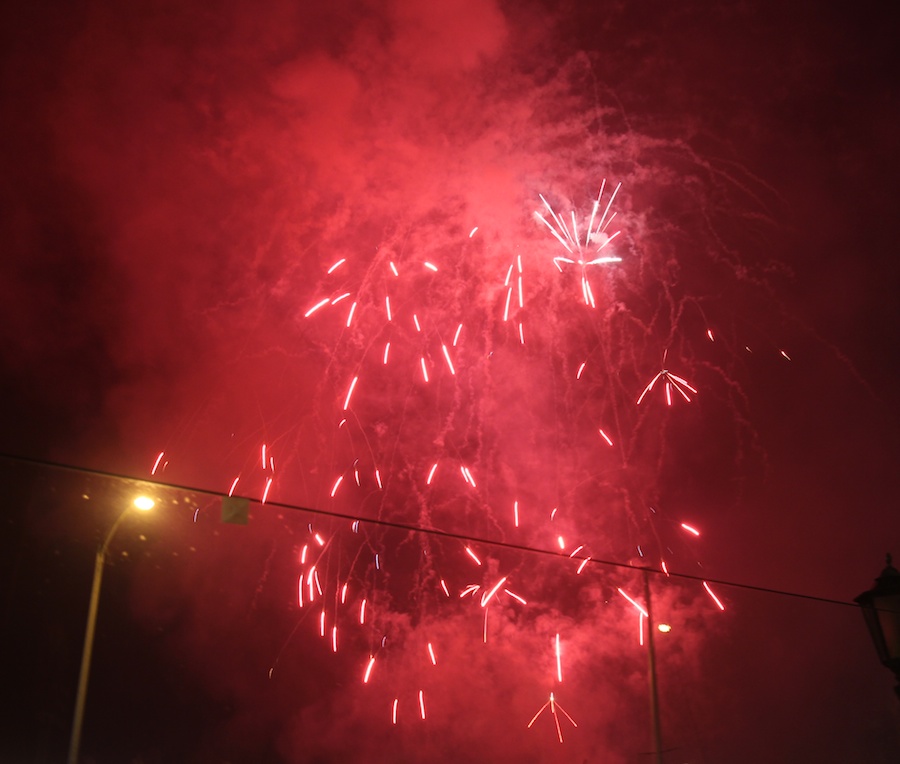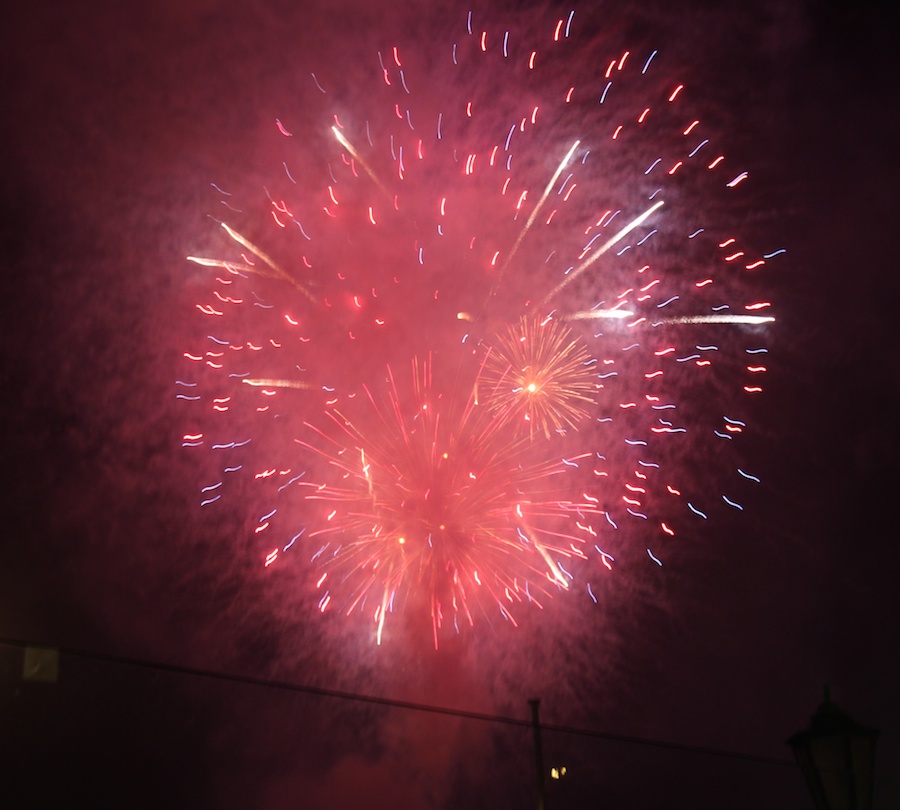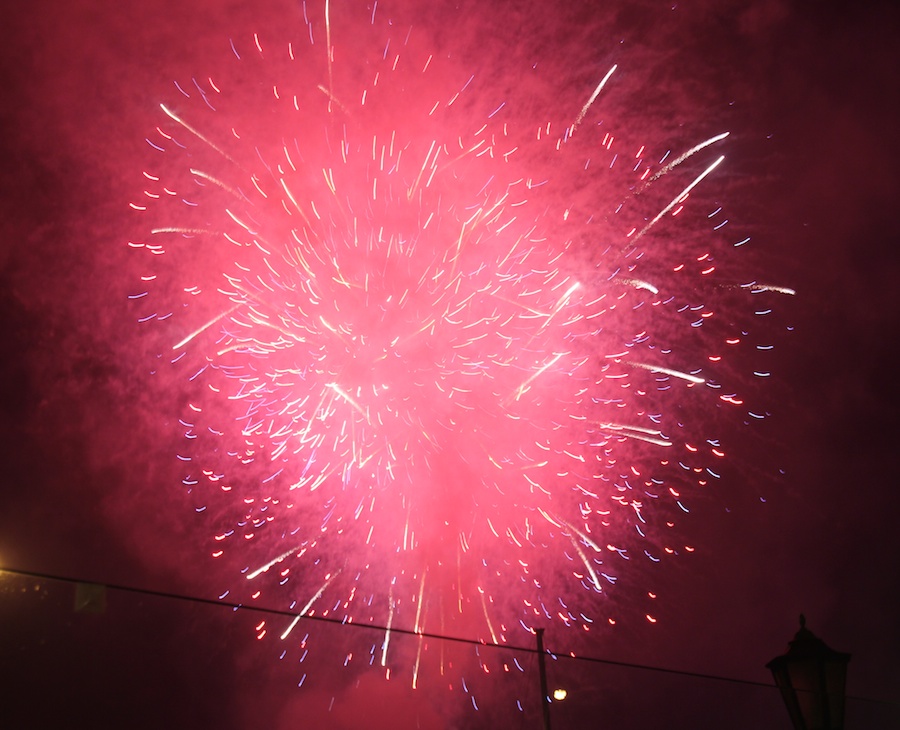 We had a great location to see the fireworks
Did You Know? - America's earliest settlers brought their enthusiasm for fireworks to the United States. Fireworks and black ash were used to celebrate important events long before the American Revolutionary War.
The very first celebration of Independence Day was in 1777, six years before Americans knew whether the new nation would survive the war; fireworks were a part of all festivities. In 1789, George Washington's inauguration was also accompanied by a fireworks display. This early fascination with their noise and color continues today.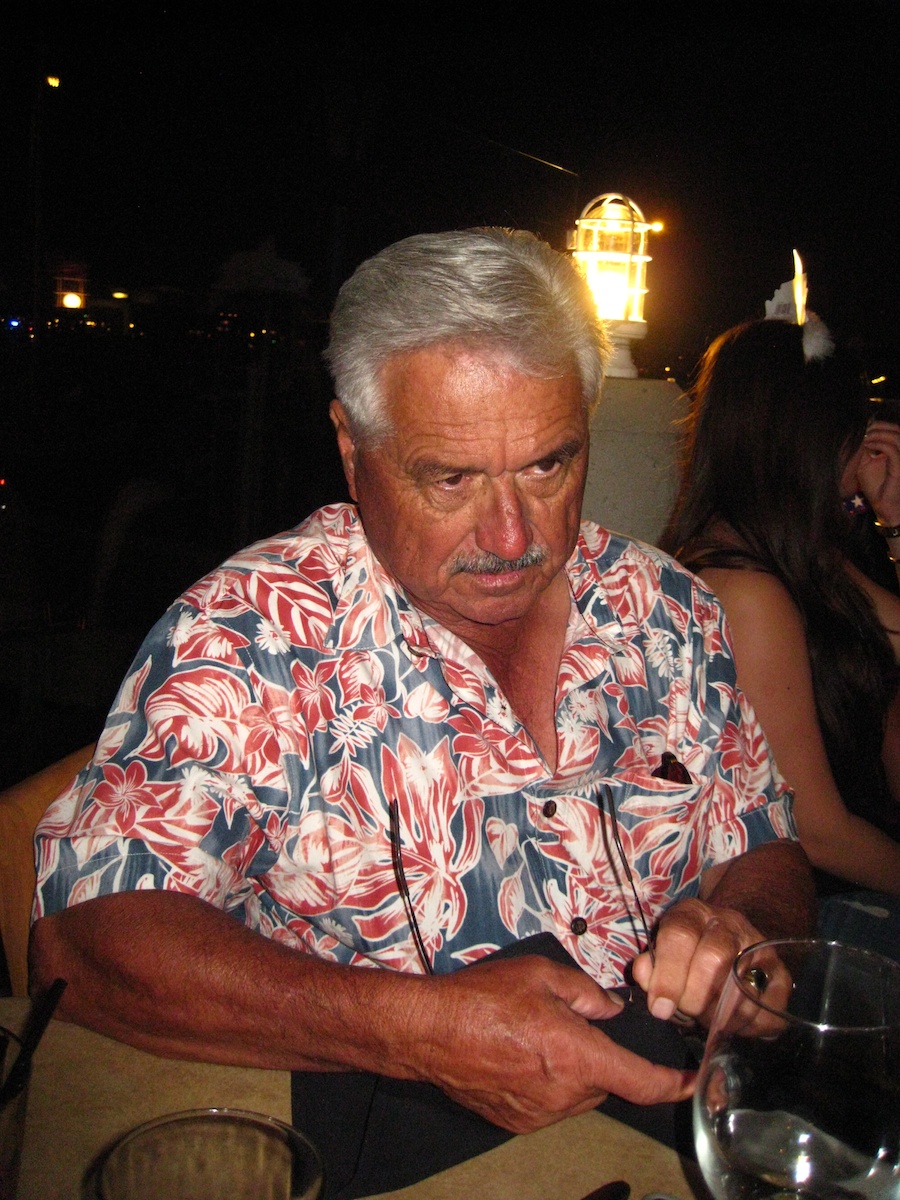 "Now that there was a show!!"