Birthday Month Visit 7/14/2014 With Carri And Greg (Page Two)
We have walked for two hours so it is time to refuel at the Rose Team Room. Perhaps some champagne?

Filler up!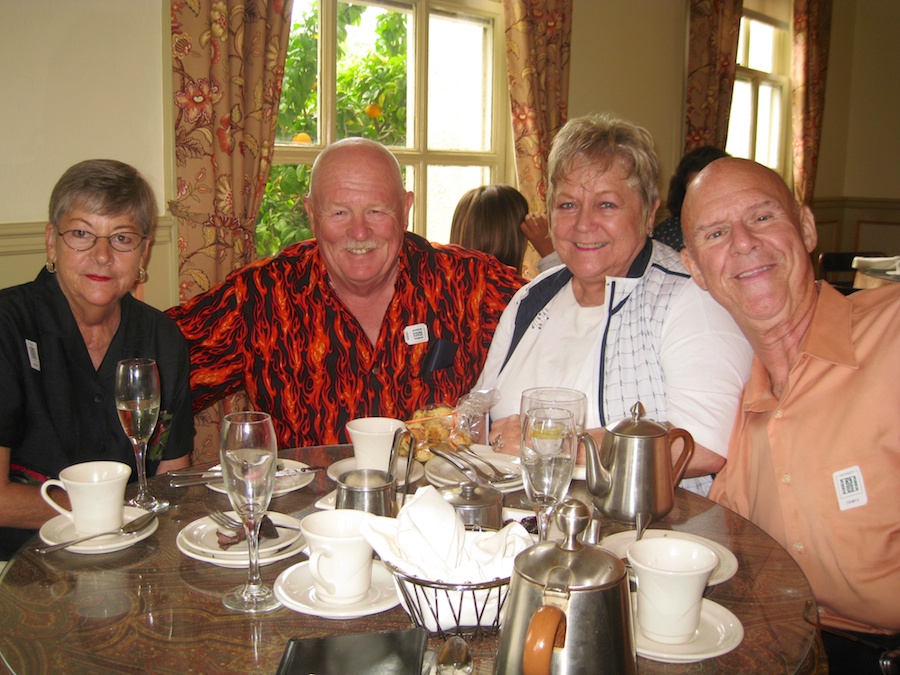 The fearsome foursome!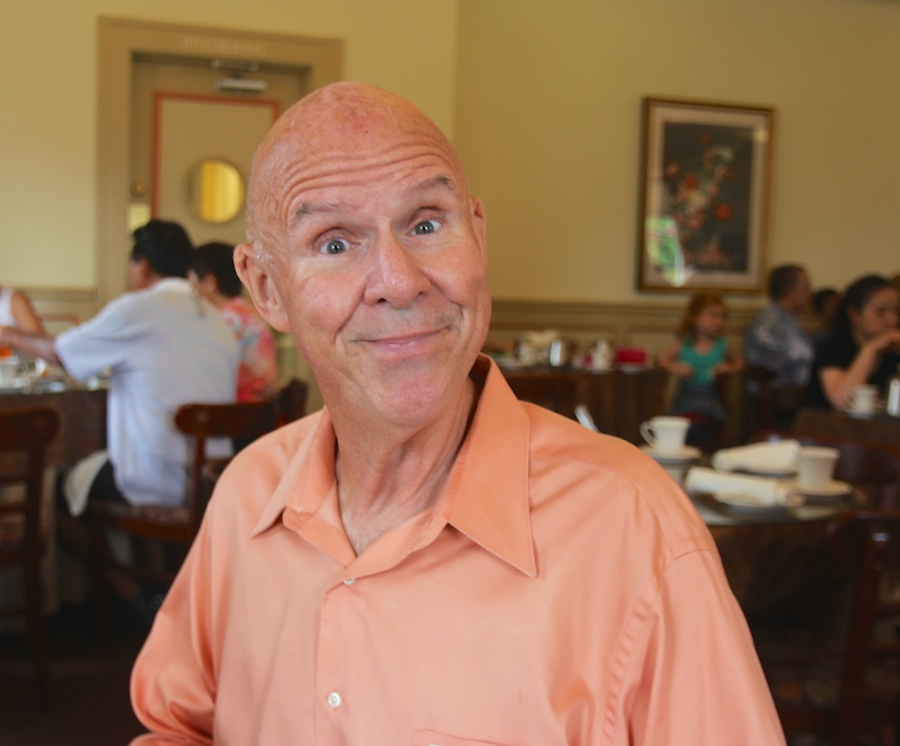 "I will behave.... Sort of!"

Carri gots the tickels again!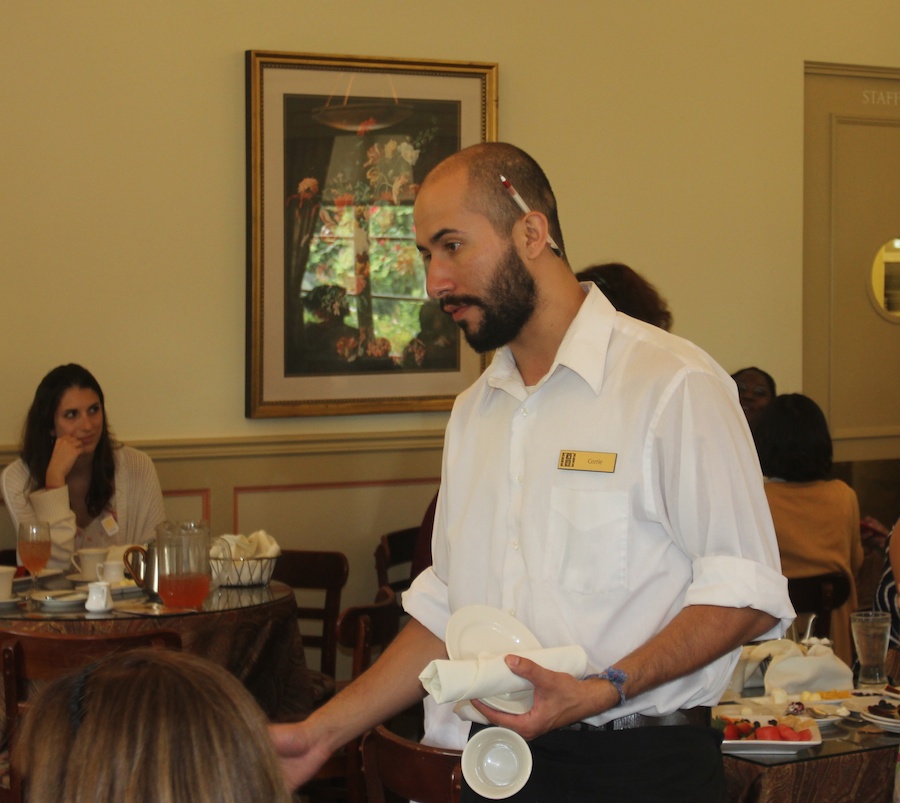 Our waiter knew us.... When we showed up he ran into the back room!

Delicious groceries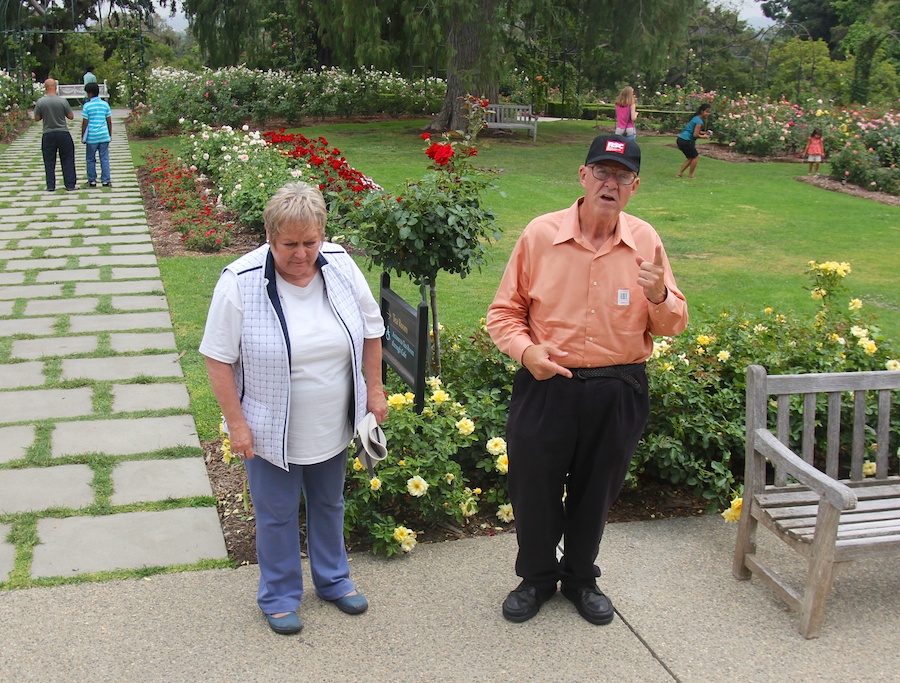 OK... Move'm out... Next destination... Japanese gardens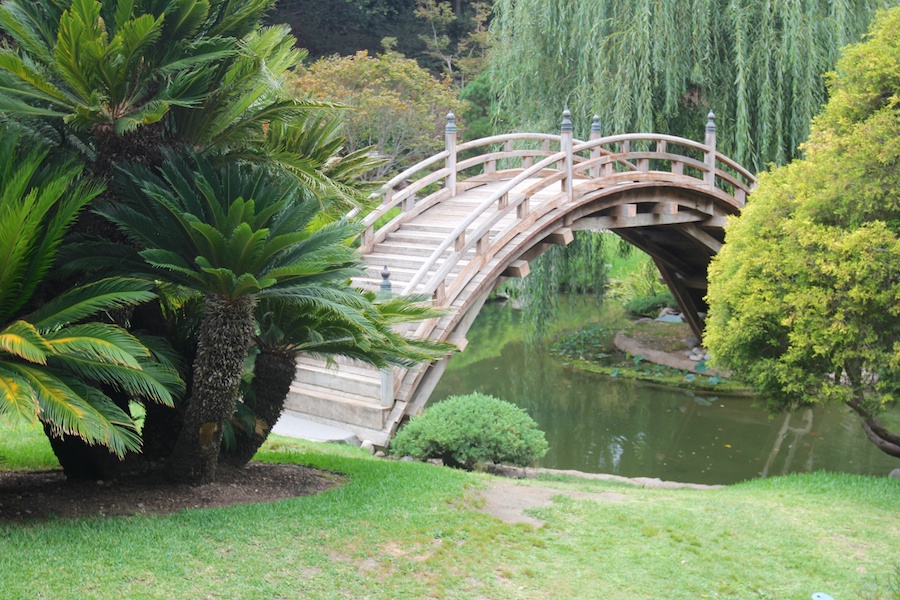 The bridge is in excellent condition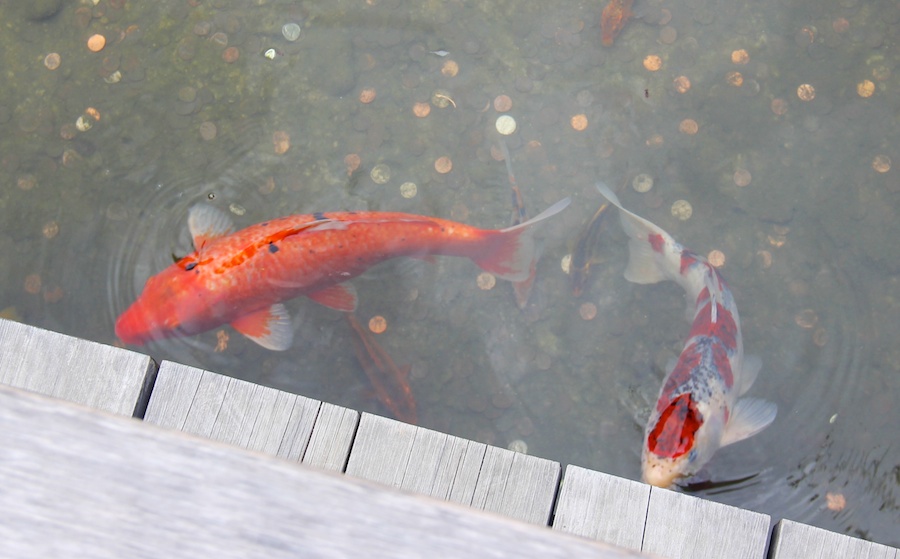 Don't be Koi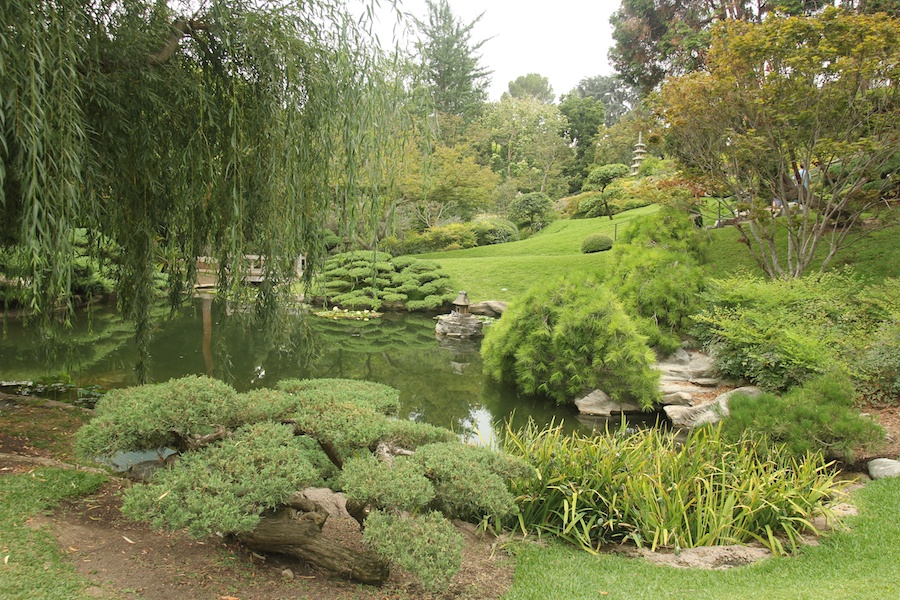 Green everywhere

The restoration of the house sure shows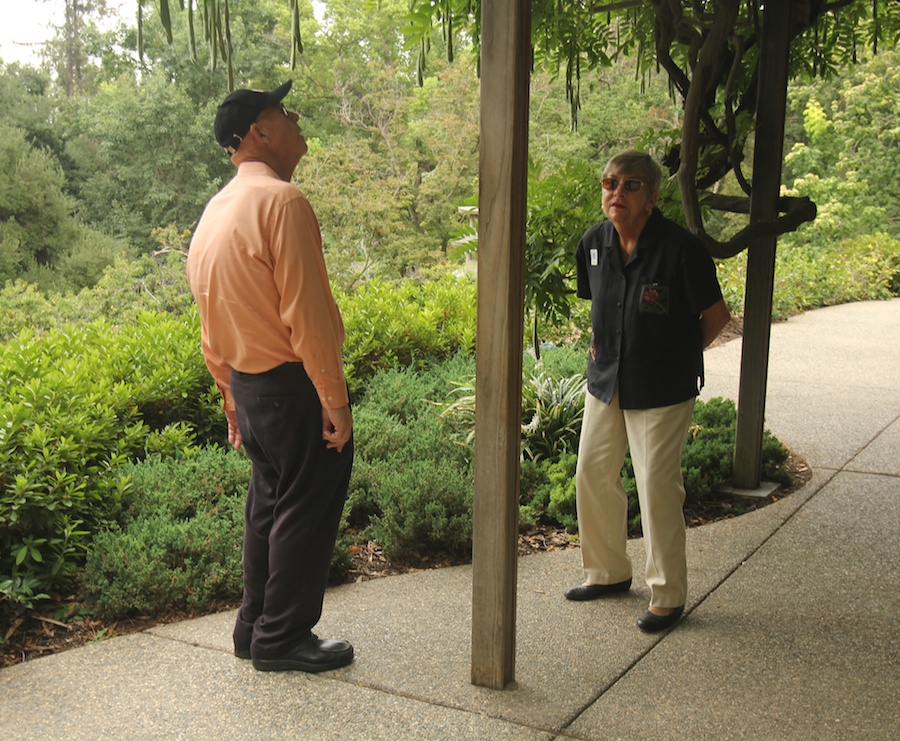 Greg and Sue do a wisteria examination
Did You Know? - Wisteria (also spelled Wistaria or Wysteria) is a genus of flowering plants in the pea family, Fabaceae, that includes ten species of woody climbing vines native to the Eastern United States and to China, Korea, and Japan. Some species are popular ornamental plants, especially in China and Japan.

Tradition always places a sitting lion at the entrance to the gardens!

Greg strolls the gardens... Getting ideas for his garden?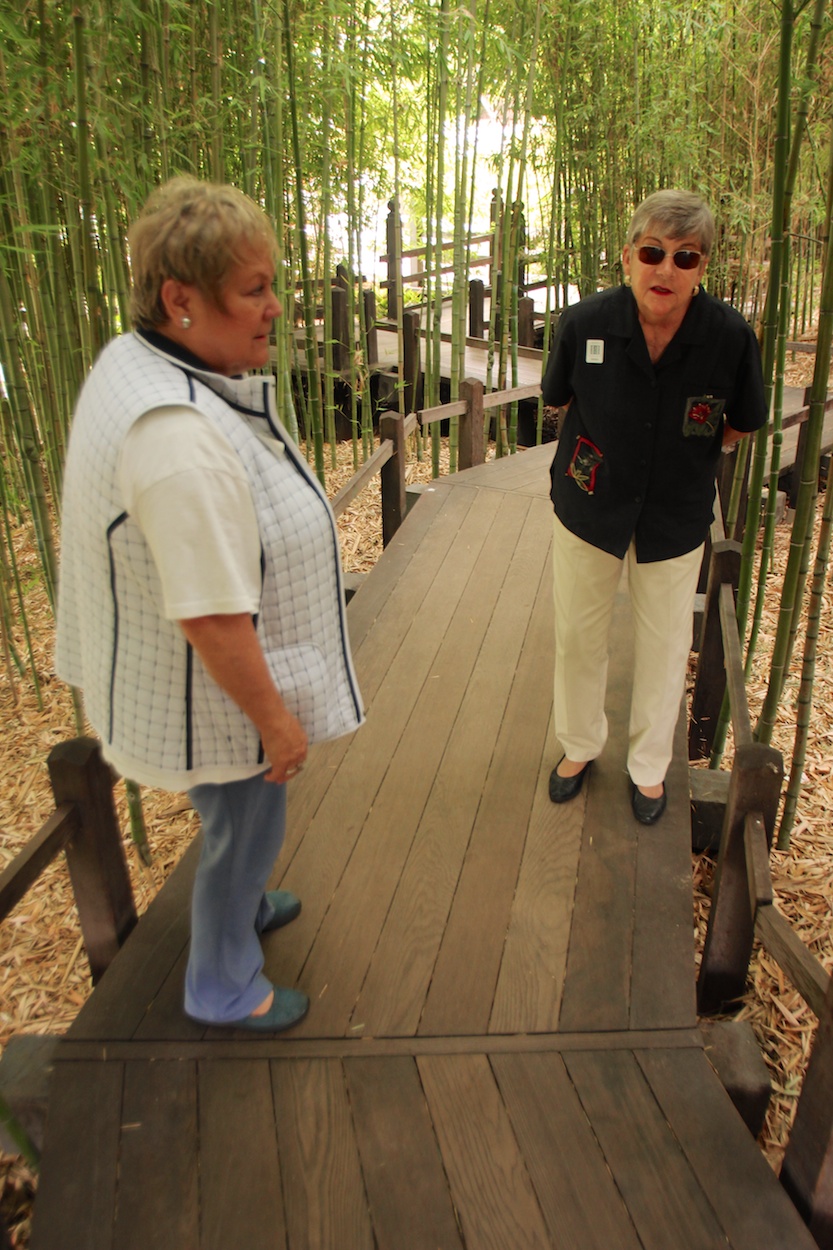 The bamboo sure provides protection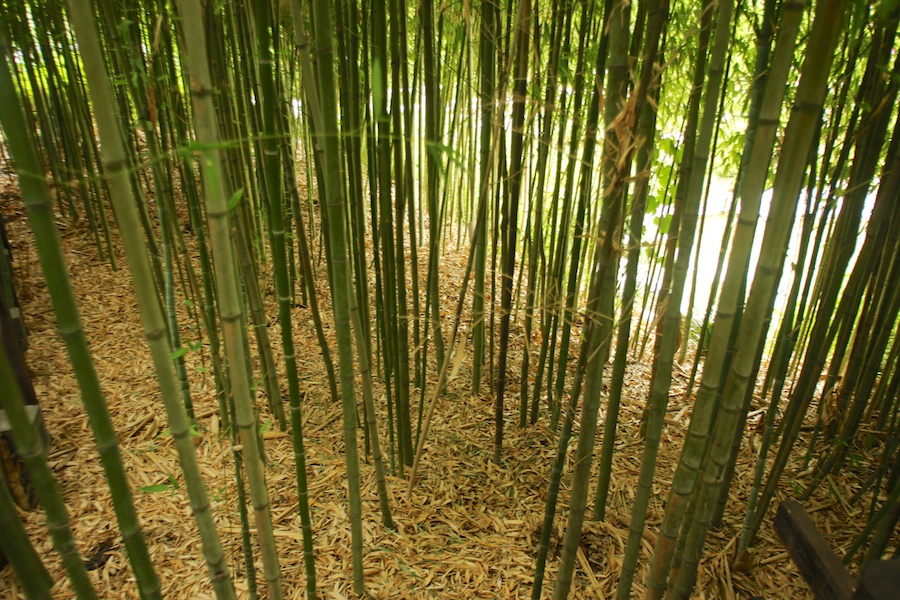 An amazing plant

Camera setting: fast lens
f: 4 at 1/200th of a second

Camera setting: Slow lens
f: 11 at 1/32nd of a second


Simply beautiful, peaceful, and restful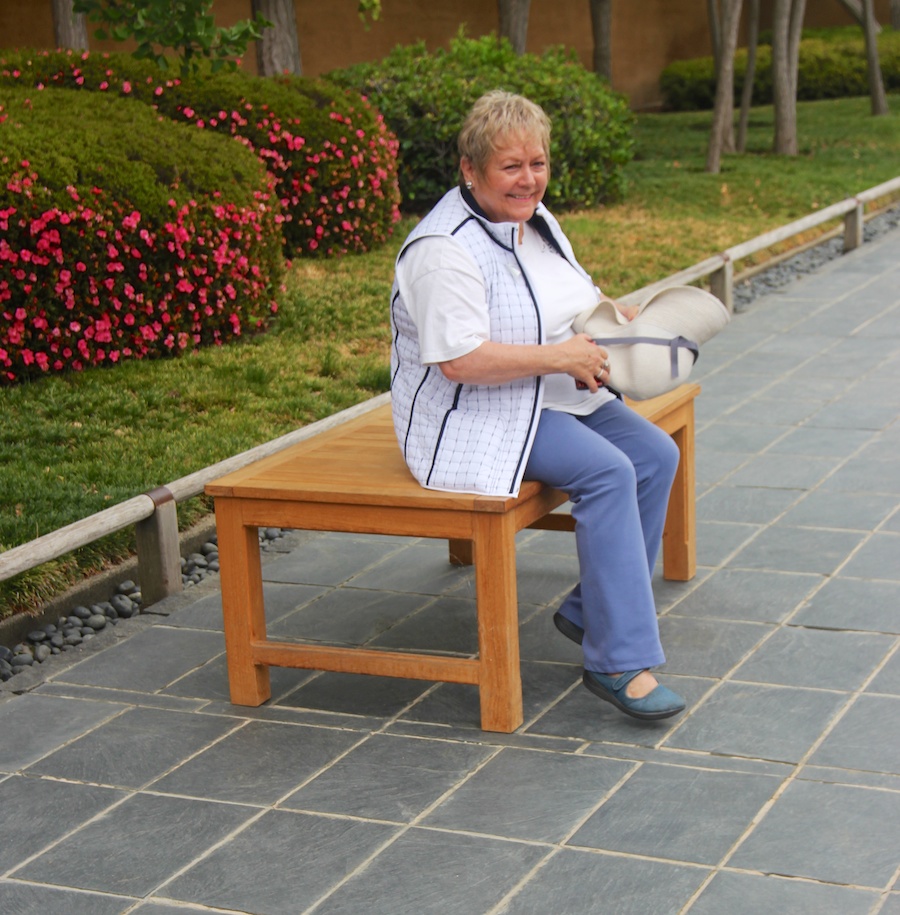 The sitting lion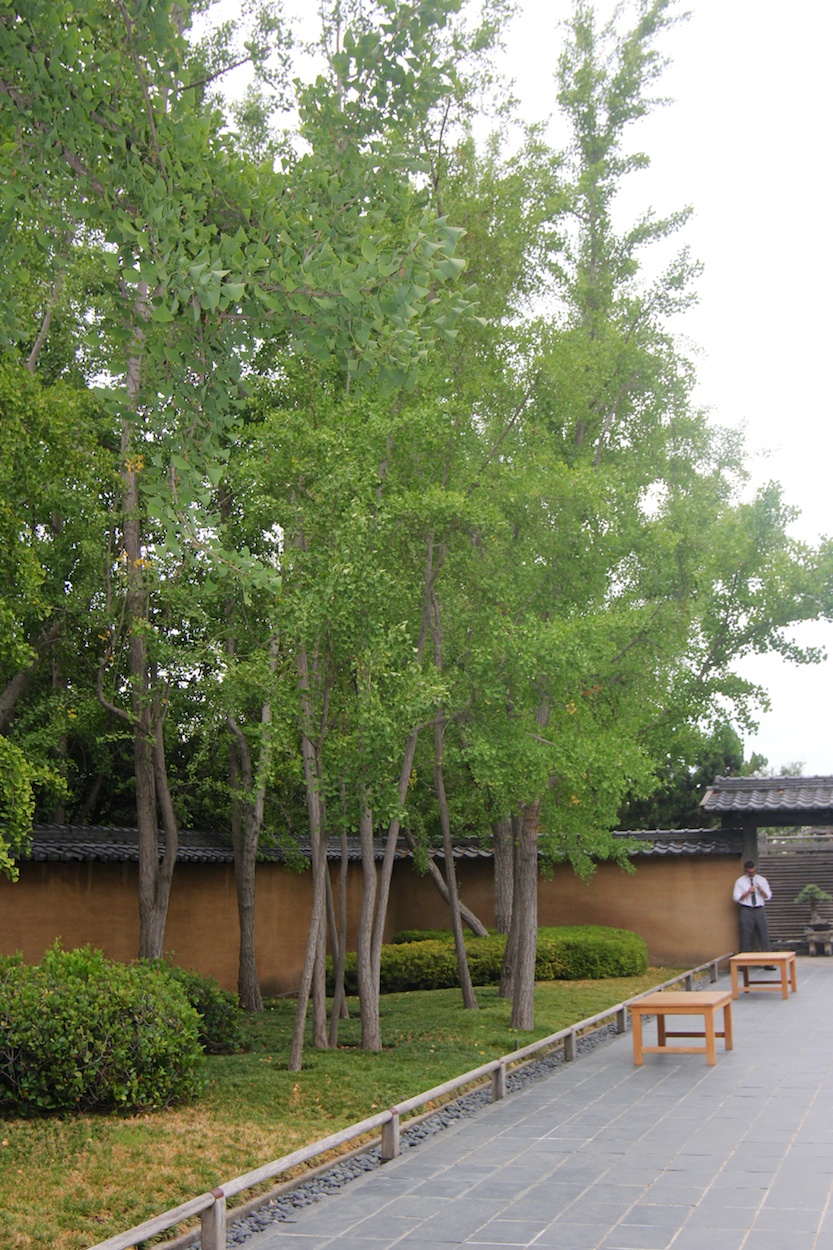 Another few months and they will be bright yellow

"Where are we going next??"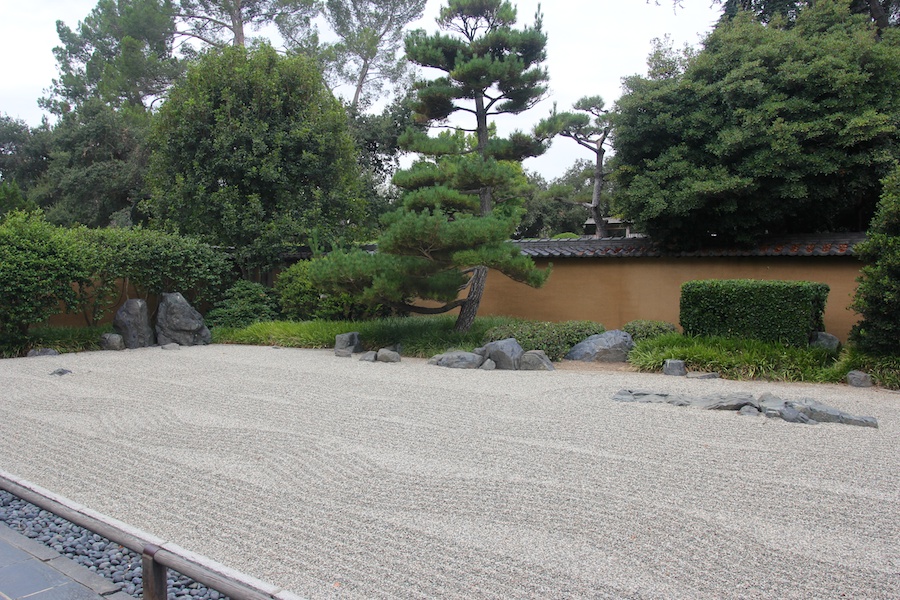 The Zen Garden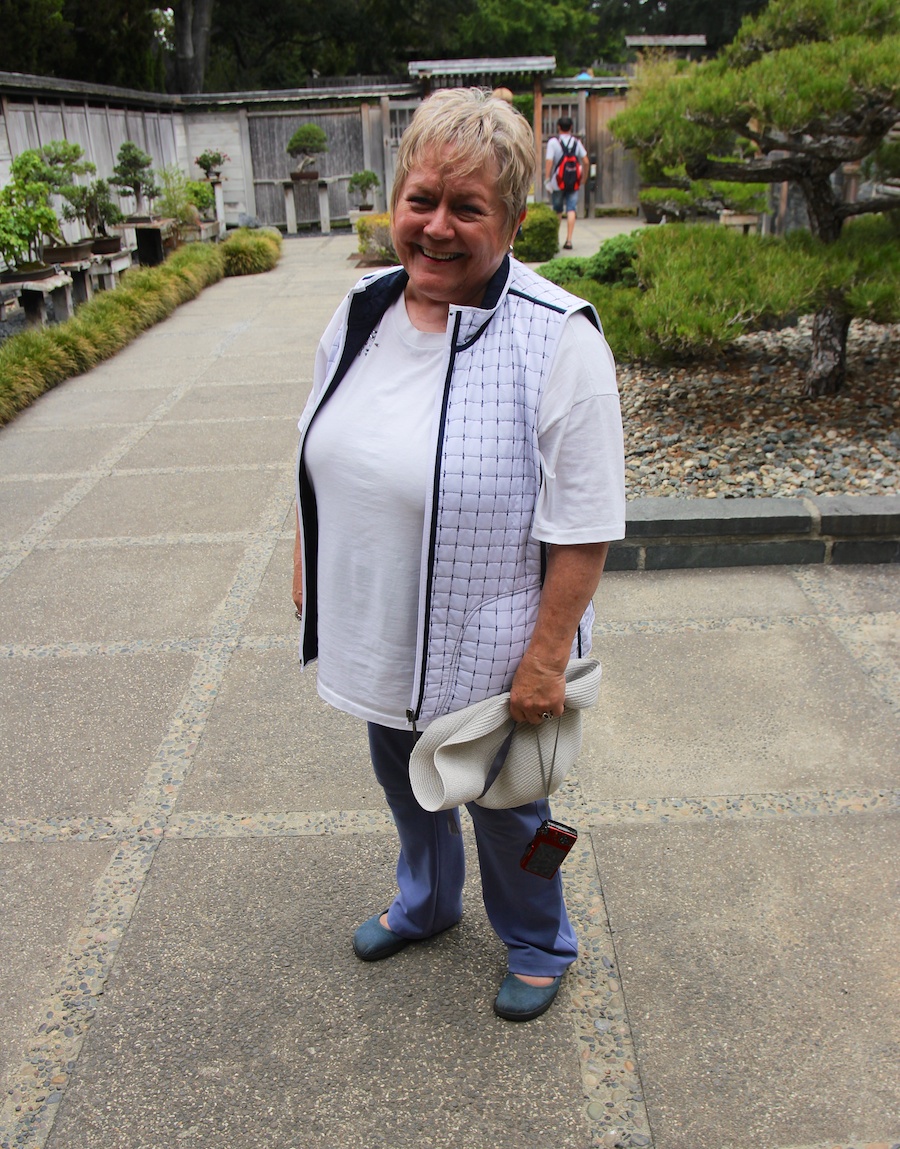 Hey guys... A Bonzi Fox!

Greg looks for a signal?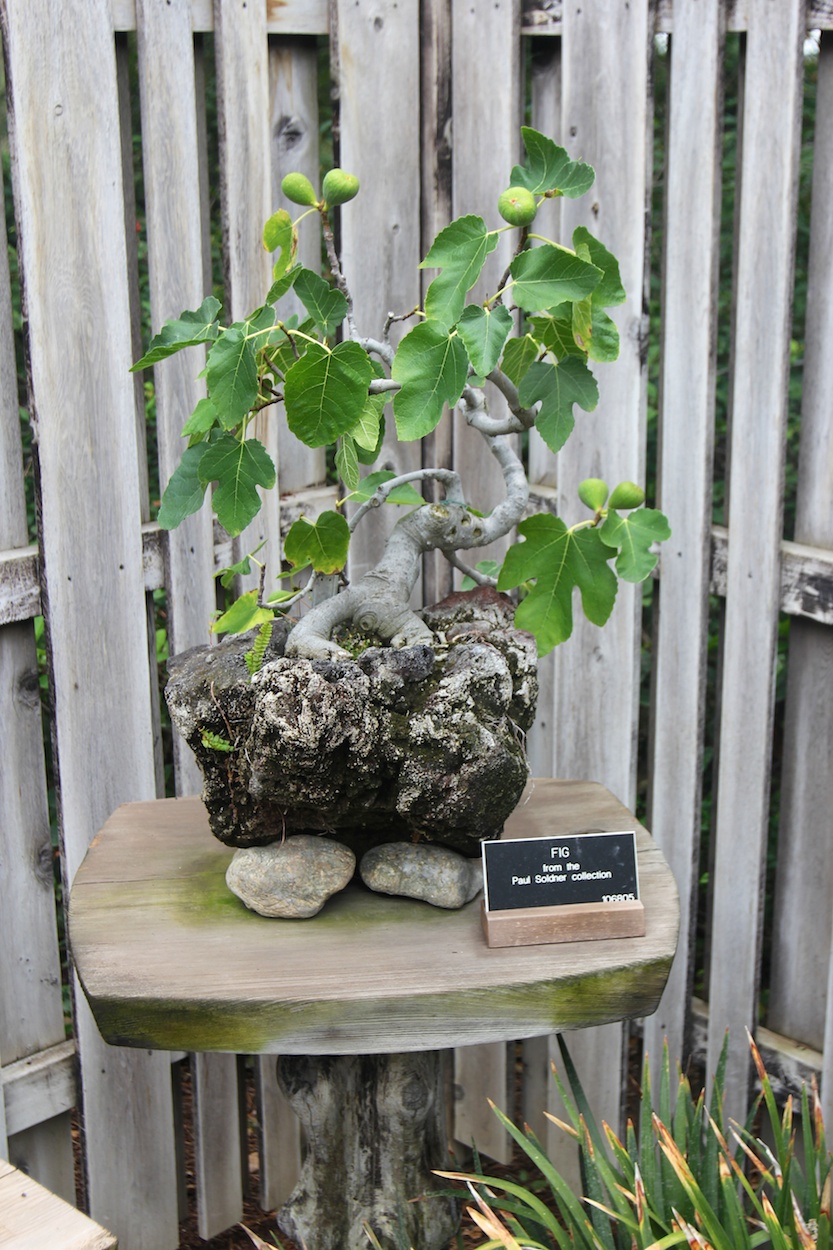 Tiny figs anyone??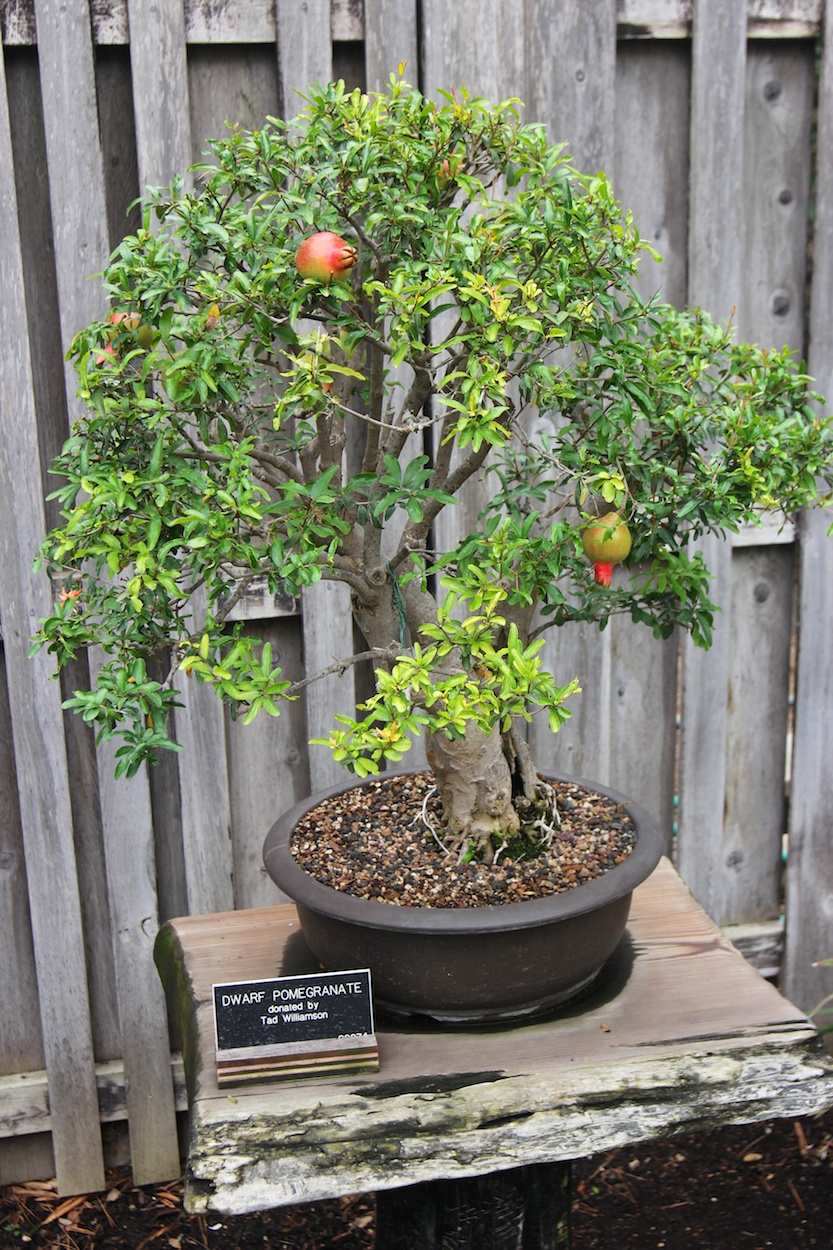 The fruit looks full sized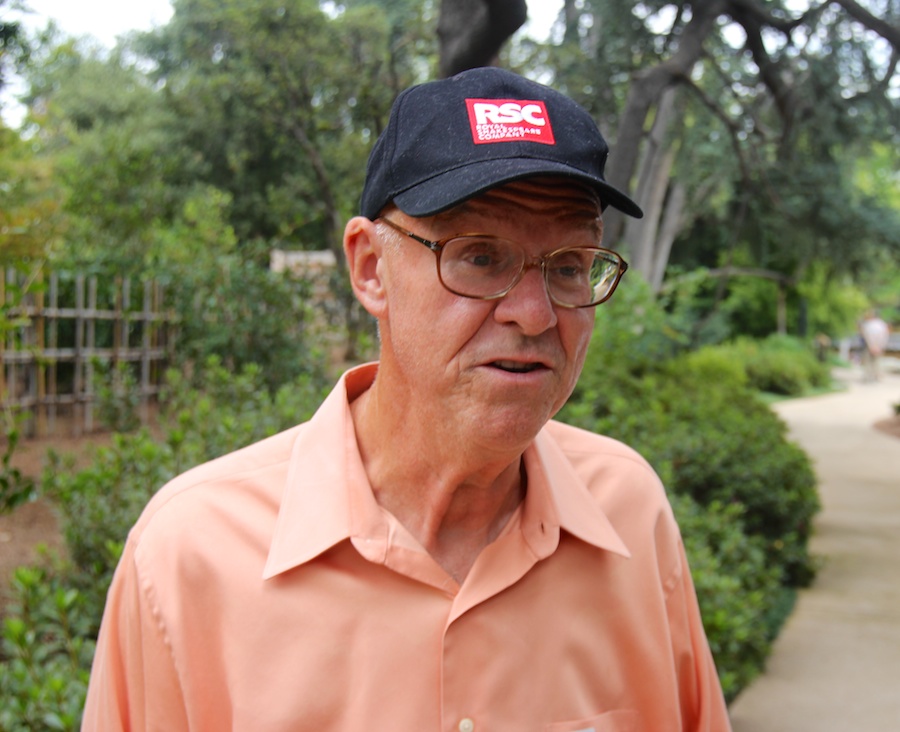 A story is forthcoming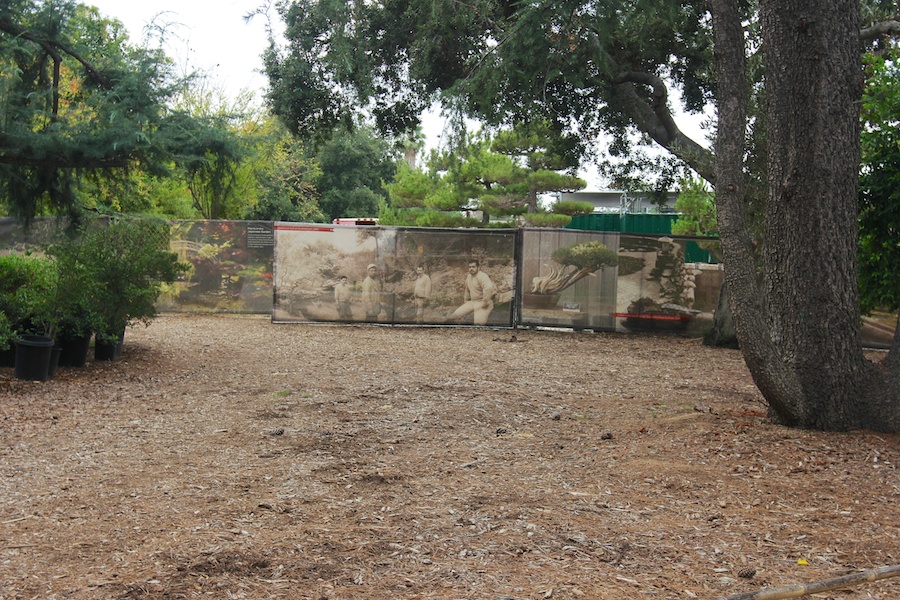 The garden is still expanding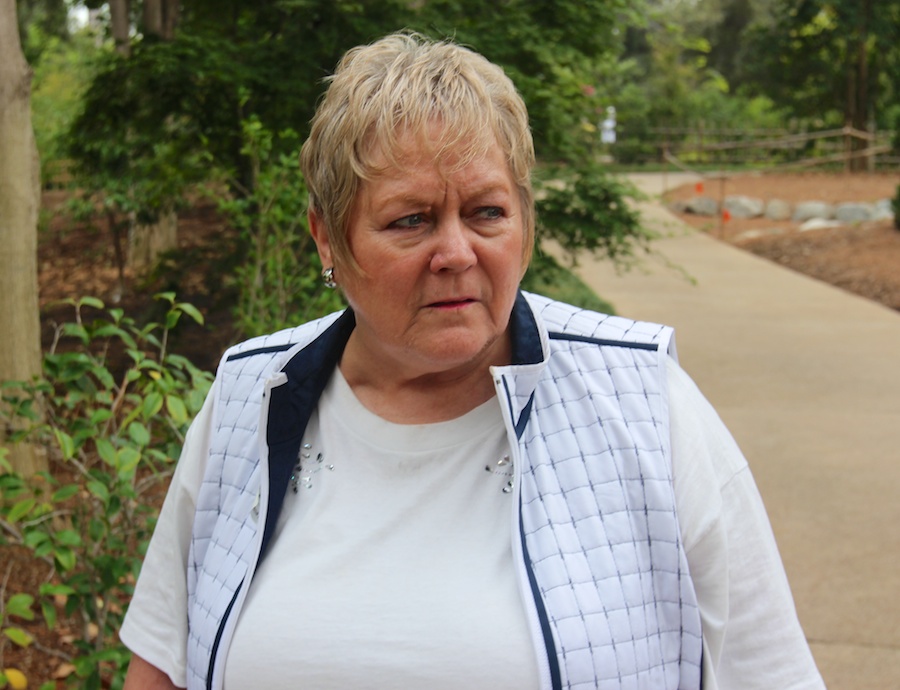 "What... We have to walk some more?"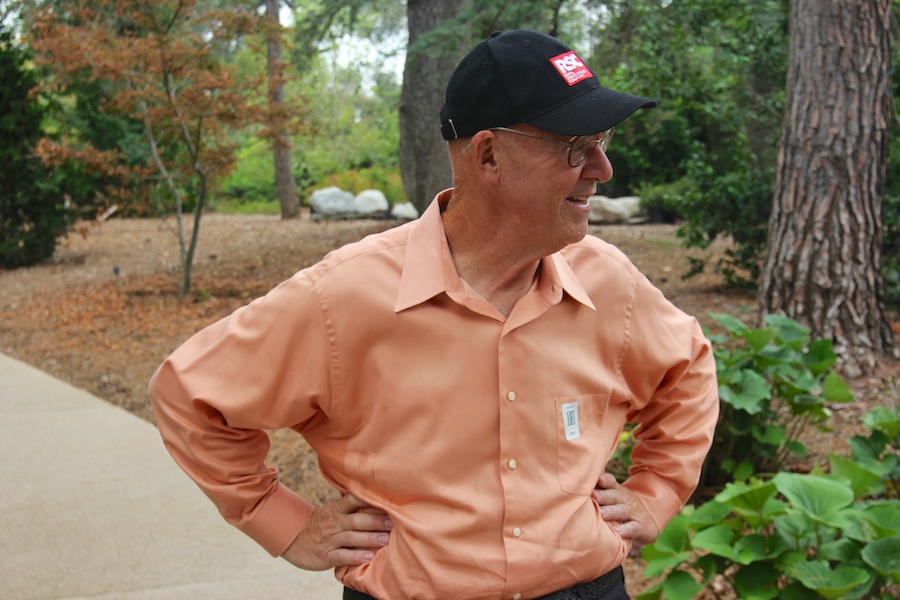 "This is just plain pretty"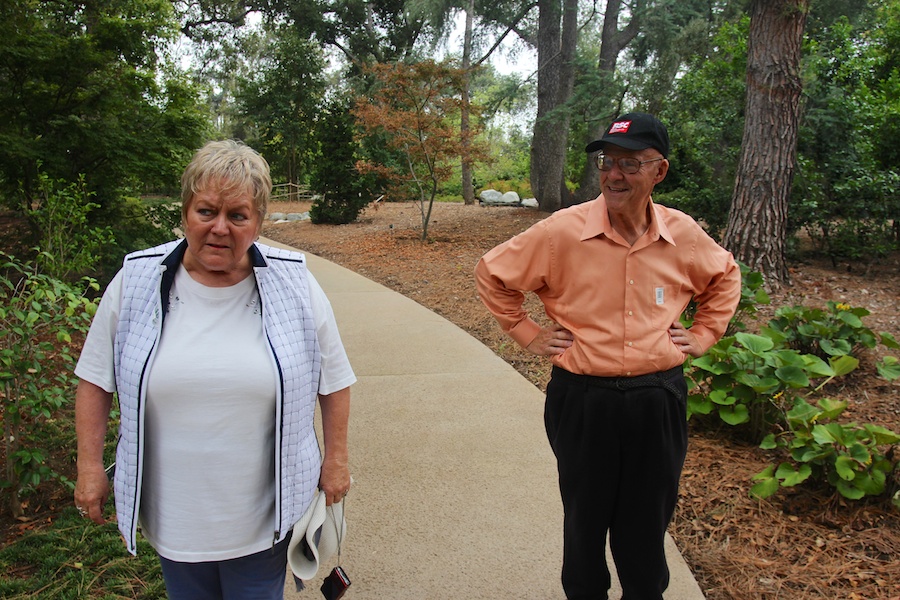 OK... We are ready to go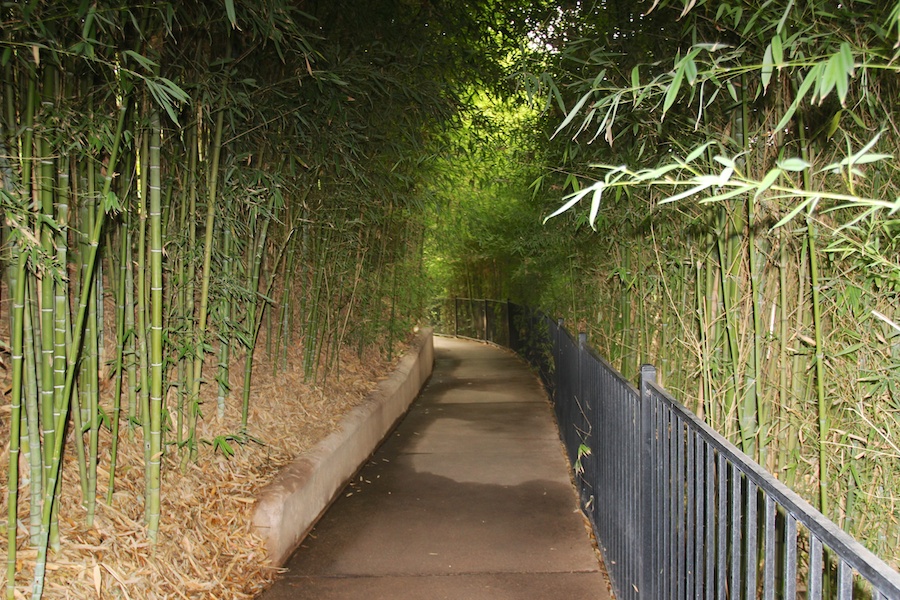 Into the jaws of the famous bamboo plant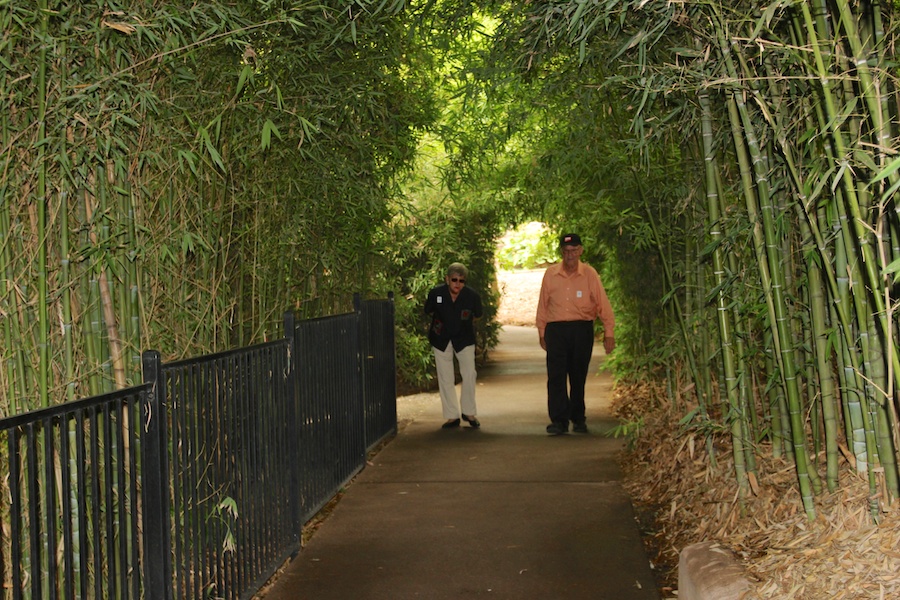 It's dark in here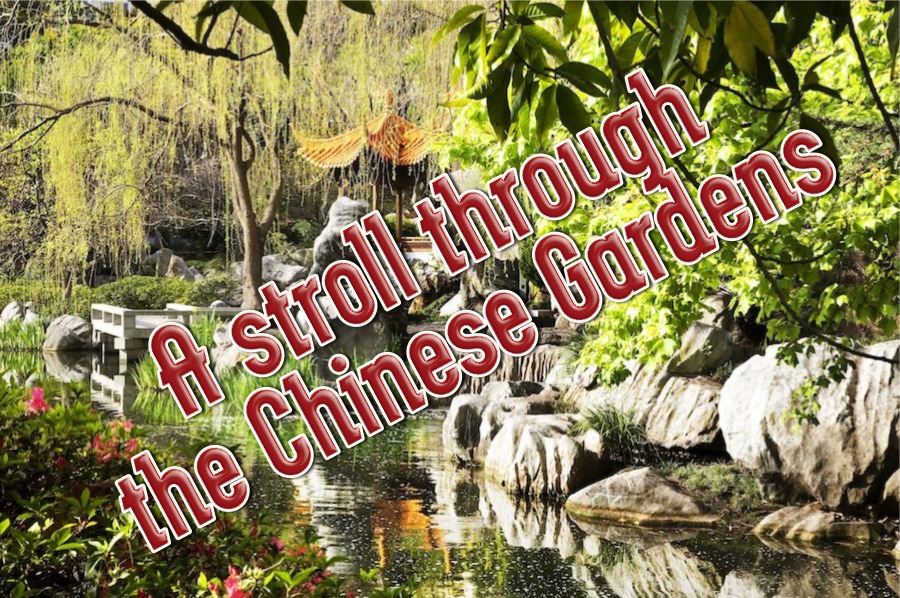 The new buildings look great

Someone is about to crack a joke.... Standby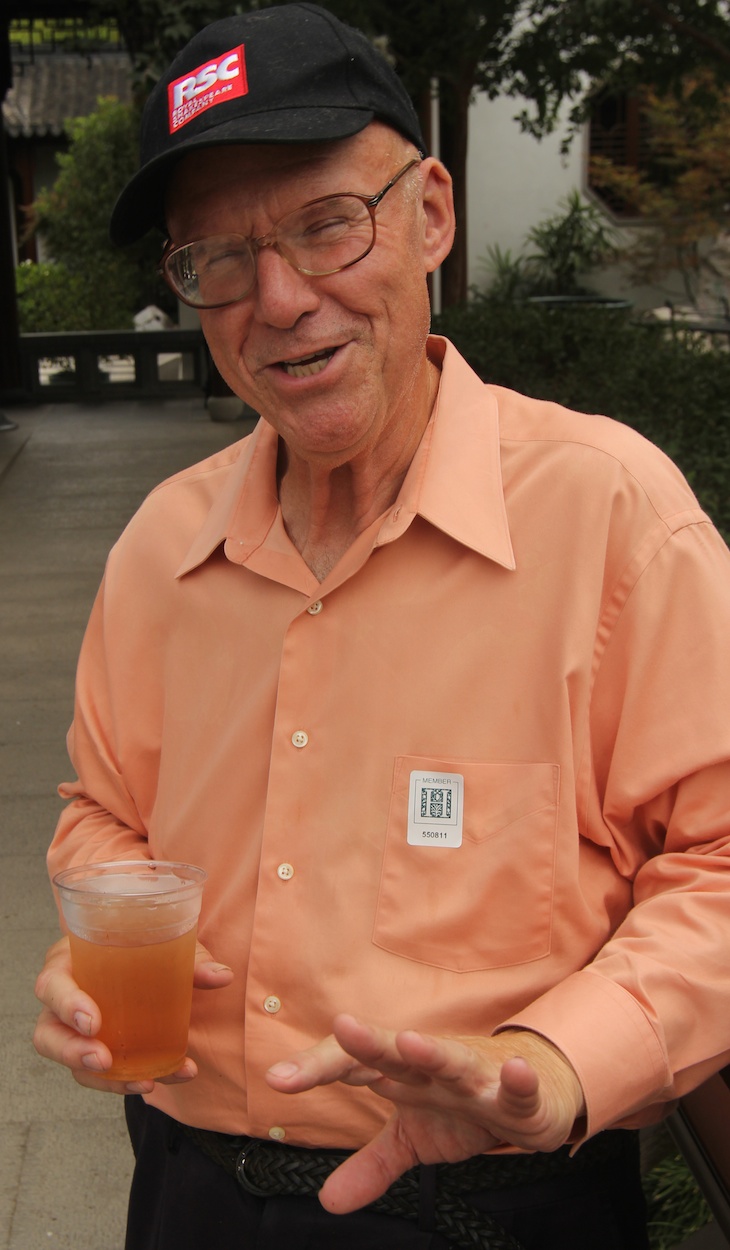 The guilty party

There she goes

The seat needs seat belts

Full 100% giggle underway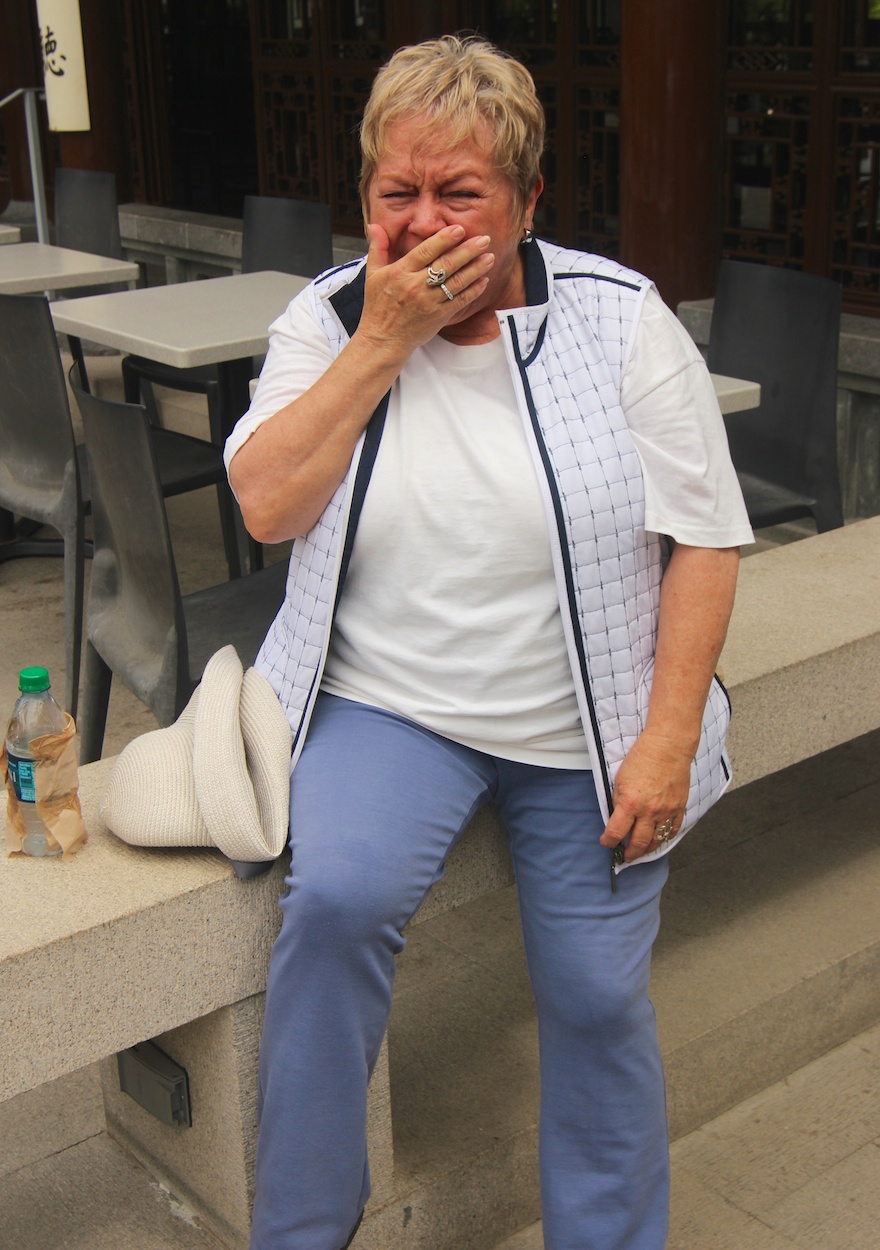 "Stop it... Stop it... I can't take anymore"

Sue takes it all in

More buildings

The front side of water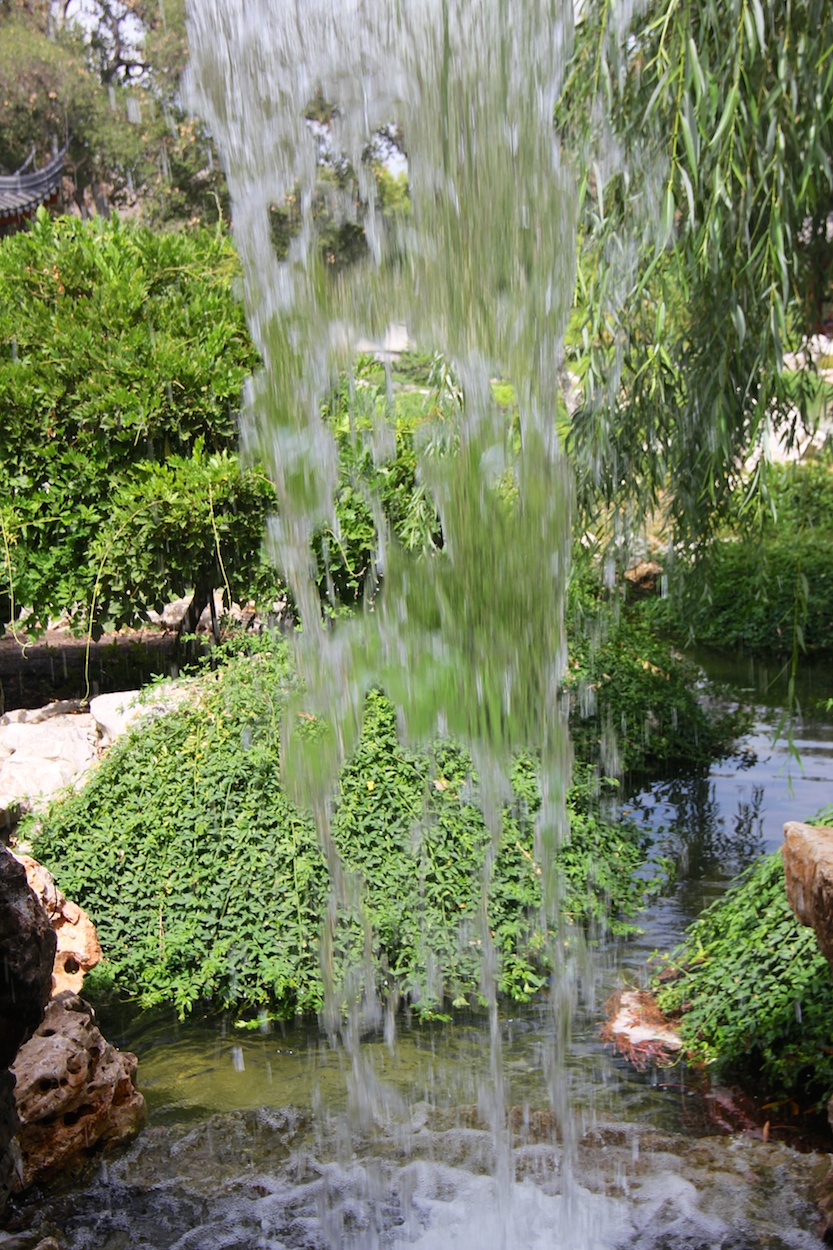 The back side of water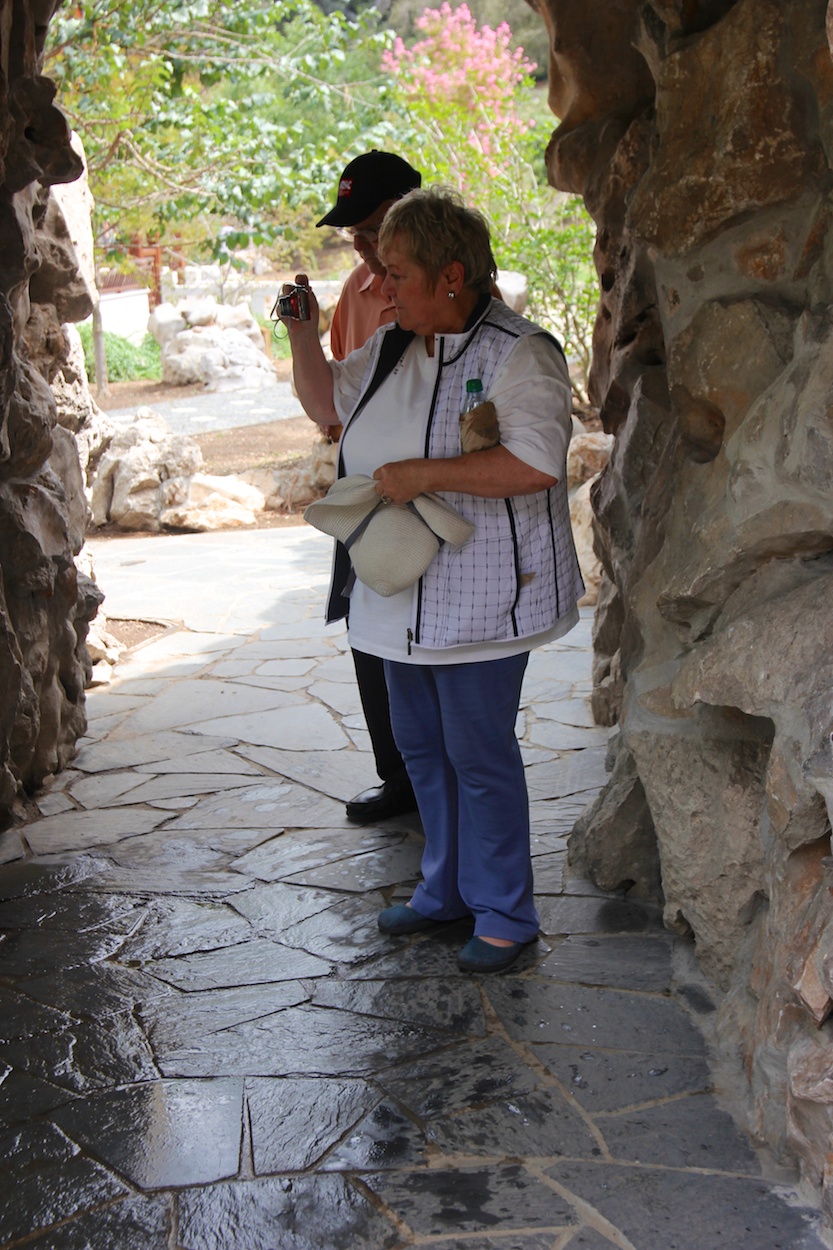 The photographers are busy



A new rest room... We gotta try it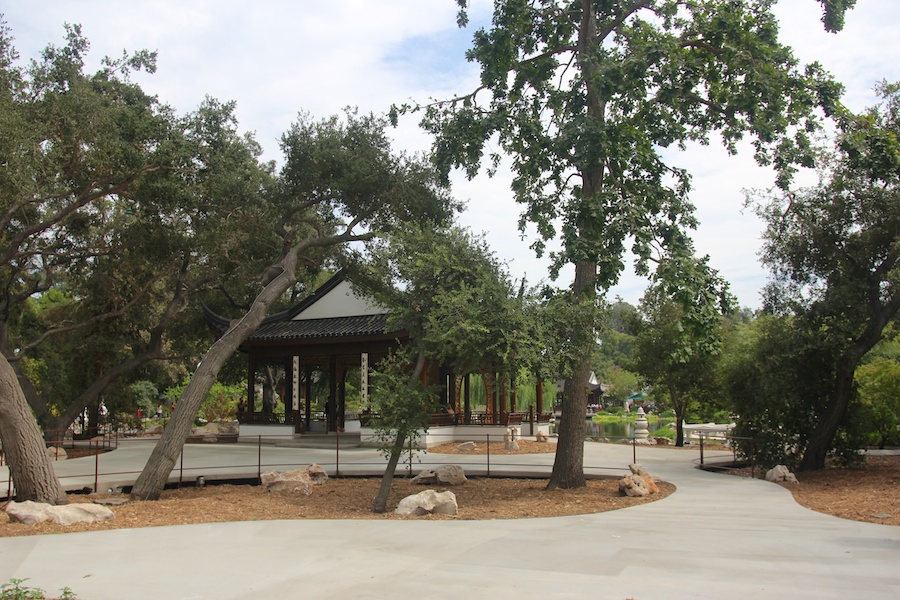 So peaceful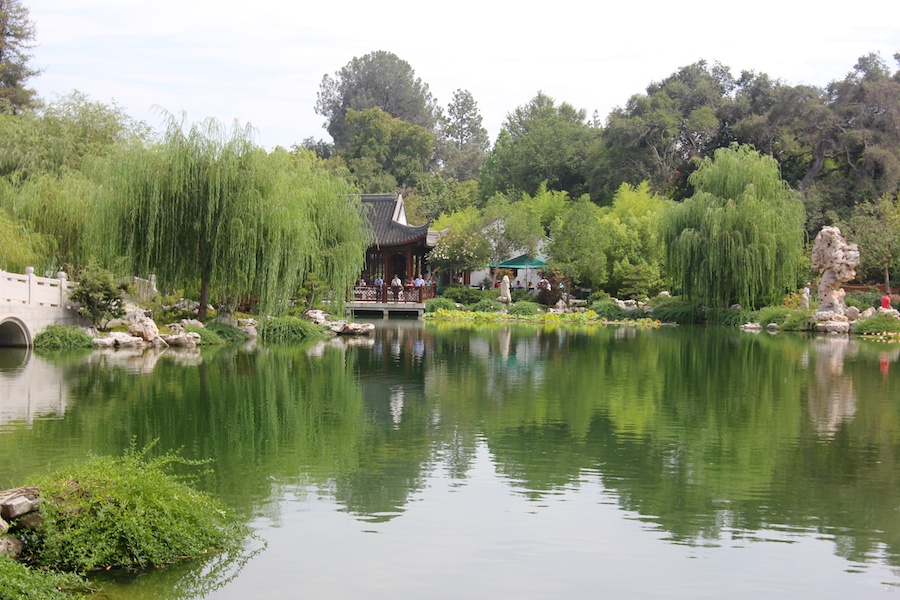 The lake was calm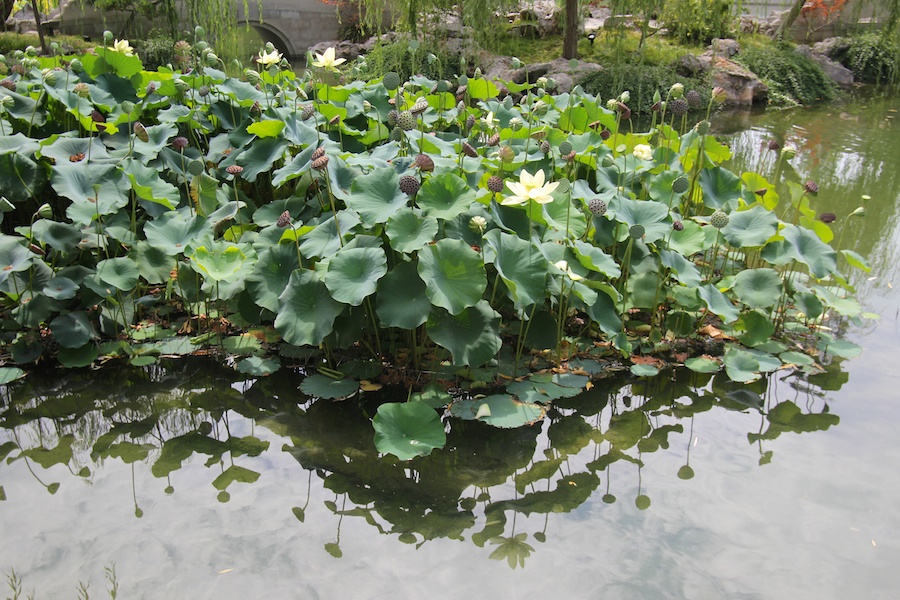 The blossoms were magnificent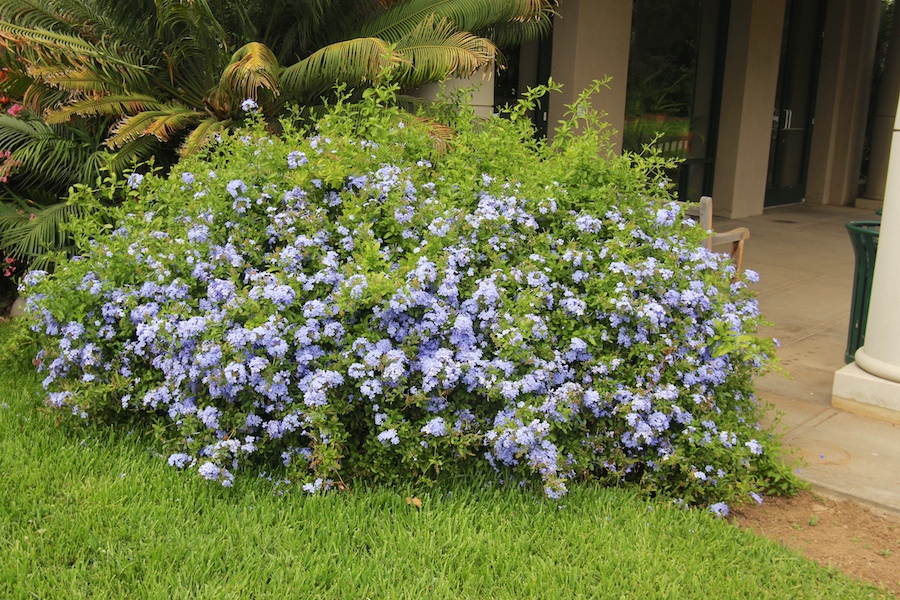 Amazing colors

It was hotter and more humid inside... We did not stay long

We did rest however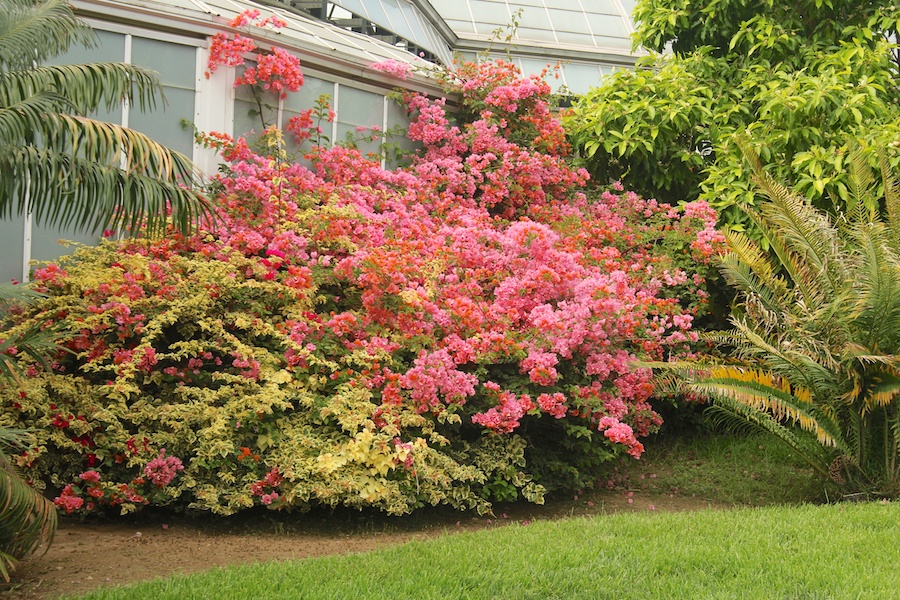 So pretty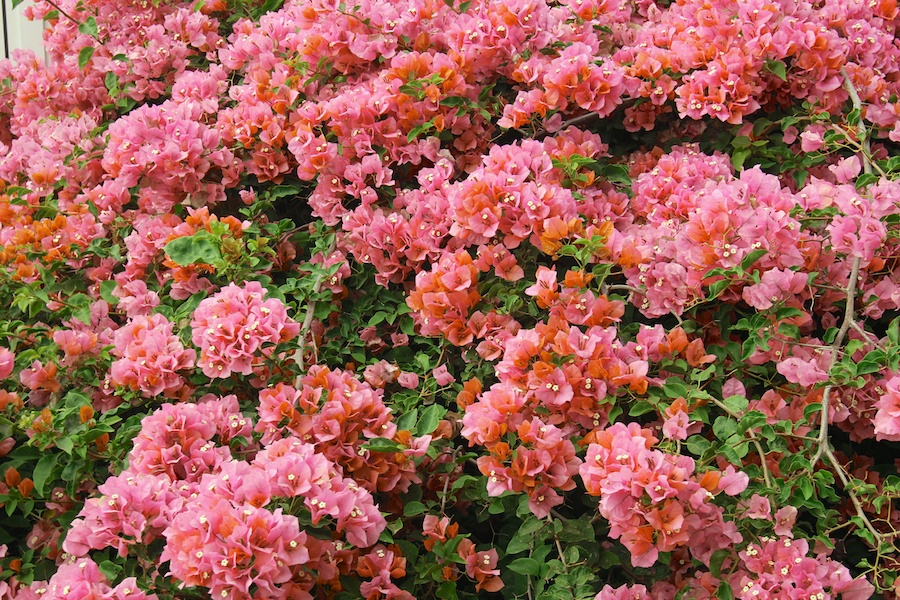 You could stare at them for hours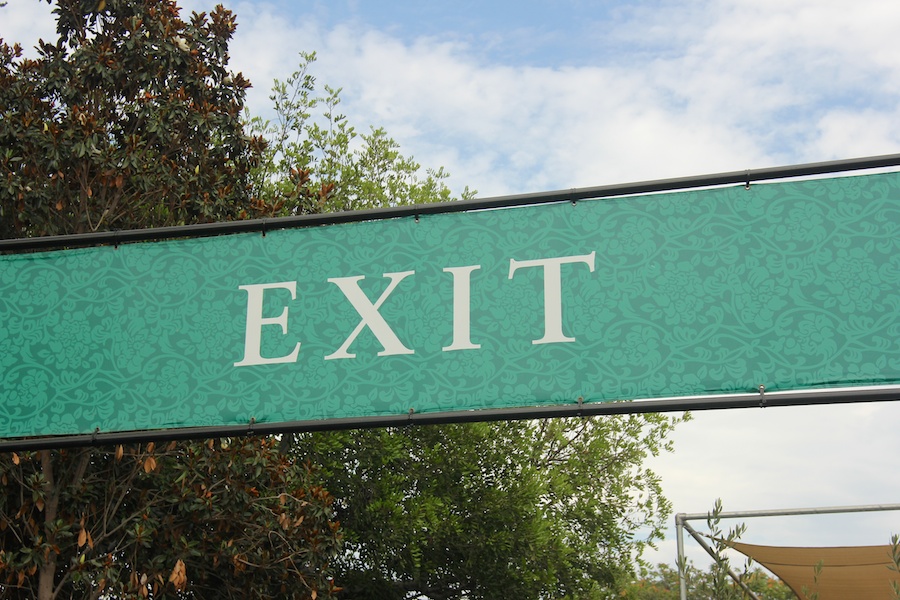 Zot... We be gone