I base most of my fashion sense on whether or not it itches.
No rain…can it be? The outside temperature was 39 when we got up so needless to say, we stayed inside as long as possible…until 10:30 AM. Sue hit the shower and I went outside to get the mail, forgetting the US Postal Service has the day off!
We got a lot done on the blamed puzzle that my "once favorite" Lisa daughter-in-law gave to us…one more day and we will have it together. Hardest one ever. The origins of jigsaw puzzles go back to the 1760s when European mapmakers pasted maps onto wood and cut them into small pieces. John Spilsbury, an engraver and mapmaker, is credited with inventing the first jigsaw puzzle in 1767. The dissected map has been a successful educational toy ever since.
We went to Yucatan Grille again and had lunch with Miss Robin! Great lunch… I had the Caribbean Fish Pot… spicy and NOT a lot of calories!
Mexican and Yucatecan foods are very different. Yucatecan cuisine has been strongly influenced by European foods as well as the native Mayan culture. The peninsula was very difficult to reach from the rest of Mexico but it had several ports where the Europeans brought in commercial goods. The Global influences on the food of the Yucatan includes: New Orleans, France, and Cuba. From Yucatecan refrescos and bebidas to the markets that spring up in every little village the Yucatan is an interesting amalgam of traditional Mexican foods merged with Mayan specialties, even the tamales in the Yucatan are different from the rest of the country.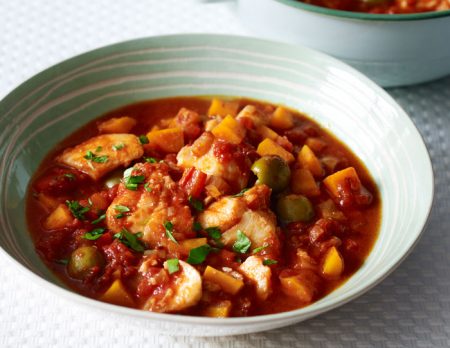 Random Memories: Growing up, I never went hungry but we never had a large variety of food.  Dad was a "meat and potatoes" kinda guy and we generally had fried chicken once a week, a roast, some kind of steak.  I can only recall having fish after dad would go on one of his deep sea fishing adventures (actually a one or two day boat off the coast). 

I do remember dad liking crumbled crackers with butter milk.  Over the years I had tried to like that concoction but alas, I can't get it by my nose!  Dad also loved spinach with vinegar splashed on it…something I have grown to love.  We always had potatoes and beans…guess it was my folks upbringing since they did not have a lot of money!

I cannot, for the life of me, figure out why my pallet enjoys so many different foods.  I recently saw on Facebook a survey listing 50 items…you get a point for any of the items you would NOT eat…  I scored zero!
After returning home, we watched a movie and then headed to Malarkey's for a meeting with Irene…we have not seen her in a week because of her operation. We must get back to saving the world…one cocktail at a time!
The movie was "Ghost Town". Bertram Pincus is a man whose people skills leave much to be desired. When Pincus dies unexpectedly, but is miraculously revived after seven minutes, he wakes up to discover that he now has the annoying ability to see ghosts. Elizabeth Téa Pantaleoni is in the movie and I think she is just great!
When we departed our home, it began to sprinkle and then it became a full fledged rain storm but, within 20 minutes, the black cloud passed us by and the sun was out! As we walked into Malarkey's the flag's were standing up and making all sorts of noises!
I ordered lentil soup which was really good and had a drink. Irene and Sue had their regulars…we solved the problems of the world (again) and watched the sun do its nightly dive into the ocean!
We returned home and watched TV until about 11:30 PM at which time we crashed but not before "tookie time".